Crime and Public Safety
Convicted killers Jens Soering and Elizabeth Haysom were granted parole today.  Both were convicted for the 1985 slayings of Haysom's parents in their Bedford County home in a case that received international attention at the time — and to some extent, still does. Soering was the son of a German diplomat; the murders were gruesome by almost any definition, with both victims stabbed multiple times and their throats slashed. Haysom pleaded guilty as an accessory to the killings and testified in Soering's trial.
Both were convicted before parole was abolished in Virginia, and both have made multiple earlier requests to be released; today was the first time those requests were granted.
Soering will be released to immigration officials for deportation to Germany; Haysom will return to her home country of Canada.
Soering has maintained for decades that he was innocent despite signing a confession early in the investigation. TheVirginia State Parole Board, which looks into such requests, turned that down, but a spokesperson tells the Times-Dispatch that parole and deportation are appropriate given "their youth at the time of the offenses, their institutional adjustment and the length of their incarceration."
Soering was 18 years old at the time of the murders, and Haysom was 20.
—
FALLS CHURCH, Va. (AP) — Virginia granted parole on Monday to a German diplomat's son who was serving a life sentence for the 1985 killings of his girlfriend's parents.
Virginia Gov. Ralph Northam's office said the state parole board granted Jens Soering parole for the murders of Nancy and Derek Haysom. The board had rejected his 14 previous parole requests.
Soering's lawyer, Steven Rosenfield, said he had not received notice of the parole board's decision and declined further comment. In previous parole applications, Rosenfield said his client had been a model prisoner and planned to live in Germany if paroled.
Soering initially confessed to the killings but later recanted, saying he was covering for girlfriend, Elizabeth Haysom. She also was granted parole Monday.
German officials have sought Soering's release. Multiple governors, including Northam, rejected his bids for pardons or clemency.
Northam's office says both Soering and Haysom will be deported and unable to return to the U.S.
Northam "respects the Parole Board's expertise and appreciates their work on this and all other cases," the governor's office said in a statement.
Virginia abolished parole in 1995, but those who were convicted before then are still eligible to seek parole.
In his pardon applications, Soering and his lawyers said DNA evidence unavailable at the time of his conviction pointed to his innocence. The DNA analyses showed that some of the Type O blood found at the scene did not belong to Soering. Nor could it have belonged to Elizabeth Haysom, who has Type B blood.
In 2010, as he was leaving office, then-Gov. Tim Kaine submitted a plan to the Justice department that would have allowed Soering to serve the remainder of his sentence in Germany. Under the plan, Soering would have been eligible for release in Germany after two years there.
But Kaine's successor, Bob McDonnell, revoked the request.
The parole board most recently denied Soering's parole request in January. At the time, it cited the seriousness of his crime and said "Release at this time would diminish seriousness of crime," according to board documents.
UPDATE Nov. 24: Roanoke Police said tonight that suspect David Stafford has been arrested without incident
Previously:  Roanoke Police have released the name of the man suspected of robbing the Pinnacle Bank last week in Grandin Village. They say 41-year-old David Stafford of Roanoke has not been located. Police ask anyone with information to contact them.
NEWS RELEASE: The Roanoke Police Department has identified the male suspect involved in this incident. David Stafford, 41 of Roanoke, has been charged with robbery. He has not been located at this time. Anyone with information about his location is asked to call (540)344-8500 and share what you know. You can also text us at 274637; please begin the text with "RoanokePD" to ensure it's properly sent. Please reference case 19-123194. Both calls and texts can remain anonymous.
PREVIOUS: Through the course of the investigation, Roanoke Police working with the Botetourt County Sheriff's Office learned that the male suspect involved in the bank robbery had a female accomplice. Roanoke Police identified, located and arrested Jessica Huffmyer, 35 of Roanoke. She is charged with robbery. We are still searching for the male suspect involved in this incident. Anyone with information about the suspect is asked to call (540)344-8500 and share what you know. You can also text us at 274637; please begin the text with "RoanokePD" to ensure it's properly sent. Please reference case 19-123194. Both calls and texts can remain anonymous.
PREVIOUS: Roanoke Police are looking for an armed man who held up a Grandin Village bank today. Police say he walked into the Pinnacle Bank on Grandin Road, displayed a firearm and demanded money before taking off with the cash. The holdup led to a temporary tightening of security at four nearby Roanoke City schools.
NEWS RELEASE: On November 18, 2019 at around 1:15 pm, Roanoke Police responded to a reported bank robbery in the 1300 block of Grandin Rd SW. Officers did not locate a suspect on scene. Witnesses stated an adult male came into the bank, displayed a firearm and demanded money. He stole an undisclosed amount of currency. No one was injured regarding this incident. At this time, no one has been arrested regarding this incident. This is an ongoing investigation. Anyone with information about this incident is asked to call (540)344-8500 and share what you know. You can also text us at 274637; please begin the text with "RoanokePD" to ensure it's properly sent. Please reference case number 19-123194. Both calls and texts can remain anonymous.
PREVIOUS: Four Roanoke City schools went into "hold and secure" measures in the immediate aftermath of a bank robbery today in the heart of Grandin Village. The holdup was reported around 1:15 at the Pinnacle Bank near the Roanoke Coop market on Grandin Road. In response, Virginia Heights Elementary, Wasena Elementary, Woodrow Wilson Middle School, and Patrick Henry High School took precautionary procedures to keep anyone from entering or leaving those schools. The"hold and secure" has since been released, and students are now able to head home.
ALLEGAN, Mich. (AP) — A Michigan man has been arrested in the 1980 homicide of a young Virginia woman whose husband was deployed as a U.S. Navy pilot at the time of her death.
Authorities say 70-year-old Dennis Bowman was arrested Friday in Allegan County, Michigan, where he lives, 175 miles (281 kilometers) west of Detroit.
Kathleen Doyle was 25 years old when she was killed in her Norfolk, Virginia, home in 1980. Investigators say forensic evidence led to Bowman's arrest, although no other details were released.
Norfolk police Chief Larry Boone says, "No victim is ever forgotten."
It's not known if Bowman has a lawyer who could comment on the case. The next step is extradition to Virginia.
Police say Bowman's 14-year-old adoptive daughter disappeared in Michigan in 1989. She hasn't been found.
The West Virginia man charged with abducting a woman yesterday in Giles County awaits an extradition hearing from his home state. Rich Creek Town Police say Michael Broyles II was captured last night in Monroe County and is being held without bond. Police say the woman had some facial injuries but is otherwise okay.
FROM RICH CREEK POLICE FACEBOOK: On 11-21-19, the RCPD obtained two felony charges against Michael Broyles II from Lindside WV. Mr. Broyles is charged with Abduction and Maliciously causing bodily injury to the victim. The WV State Police and Monroe County Sheriffs Office took Mr. Broyles into custody without incident in Monroe County last night. He is currently being held without bond awaiting extradition to Virginia. If anyone has any additional information about this case please contact the RCPD through the Giles 911 center at (540) 921-3842. The RCPD would like to thank the citizens of Giles and Monroe County for your help, also the Giles and Monroe Sheriffs Offices, WVSP, VSP, and the US Marshal Service.
PREVIOUS: Thanks to the public the victim in the abduction has been found and is in good condition. The suspect is in custody in WV. More information will be released when charges are obtained in this case tomorrow. Thanks again for all of the information that we received from the public.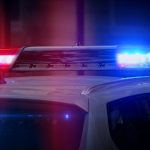 UPDATE: Police in Giles County say a woman abducted yesterday in the town of Rich Creek,was found safe and a suspect is in custody. Officials say a tip helped police locate the woman, who sustained minor injuries, in Monroe County, West Virginia yesterday. The suspect has been charged with abduction and malicious wounding.
PREVIOUS: Police in Giles County say a woman was abducted today in the town of Rich Creek, and witnesses say she suffered noticeable head and face injuries in the incident. Officials say it happened this afternoon;  the abductor is described as an older white male who drove off with the victim in a maroon SUV and headed toward nearby West Virginia.
FROM RICH CREEK POLICE:  The RCPD and Giles Sheriffs Office is investigating an incident that occurred at approximately 1:10 PM on today's date. A unidentified female was reported to have been abducted from the area of Pizza Plus in Rich Creek. The suspect vehicle is a maroon SUV, possibly a GMC or Chevrolet with a tag containing the numbers 0099. The tag possibly also had the letters PA on the left or the tag but not part of the tag number. The vehicle was driven by an older white male with Gray hair. The victim is described as early 20s with short brown hair, jeans and a fur coat. The victim sustained noticeable injuries to her head and face during the incident, according to witnesses. If anyone sees this vehicle or has any information, please contact 911 immediately. Last known direction of travel is 460 West Bound towards Mercer County.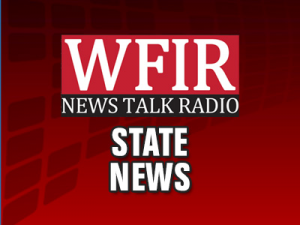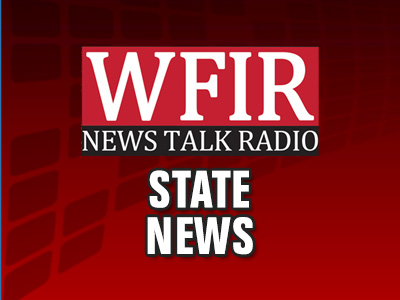 YORKTOWN, Va. (AP) — A Virginia woman has been sentenced to 40 years in prison for fatally shooting her estranged wife in the parking lot outside a Walmart.The Daily Press reports that 36-year-old Cindy Bryant, of Hampton, will remain on probation for life after she completes the prison sentence handed down to her on Thursday by York Circuit Court Judge Richard Rizk.The judge told Bryant she was "on the hunt" on the morning in February 2018 when she shot and killed 37-year-old Jean Bryant near an entrance to a Walmart in York County.Cindy Bryant was charged with first-degree murder and gun charges. She pleaded guilty in September.Jean Bryant worked at the Walmart. Prosecutors said Cindy Bryant confronted her wife at the store and demanded she leave it at gunpoint.
ROANOKE, Va. (AP) — The mother of a wanted Marine told investigators that she saw her son kill her boyfriend, according to a federal criminal complaint.
The criminal complaint filed in U.S. District Court in Roanoke, Virginia, on Wednesday shows Vanessa Hanson told a U.S. Marshal that she witnessed Michael Alexander Brown, 22, fatally shoot her boyfriend, Rodney Wilfred Brown, last Saturday at a home in Hardy.
According to the complaint, Hanson also identified Brown's getaway vehicle through pictures obtained from a gas station just before the shooting. The vehicle was later found near Clarendon County, South Carolina, about four hours southwest of Camp Lejeune, in North Carolina, where he had been stationed as a U.S. Marine until leaving his post last month.
Investigators think the Marine deserter was trying to contact his grandmother when a neighbor saw him in Roanoke on Thursday morning, Police Chief Tim Jones said at a news conference. Authorities believe Brown was driving a recreational vehicle, which was discovered by police nearby later that day. Law enforcement approached the RV, but Brown was not inside. Photos showed the RV suffered significant damage.
The search for Brown began after someone called 911 around 4 a.m. on Thursday to report that someone was tapping on the windows of a nearby house. Jones said Brown's grandmother lives at that house and they believe he was trying to contact her and his mother.
When Brown left his post at Camp Lejeune, it "(constituted) the offense of Desertion … a federal offense punishable by imprisonment for greater than one year," the complaint said.
A manhunt in Roanoke on Thursday forced school officials to cancel classes and led the city to issue a shelter-in-place order. Classes resumed on Friday and the city's order was lifted, but residents were cautioned to be vigilant and to report any suspicious activity.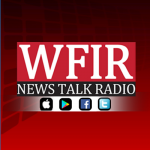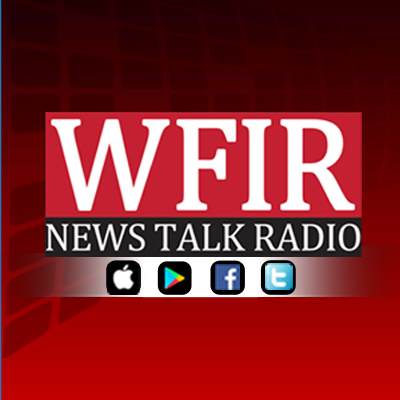 The search for murder suspect Michael Brown disrupted life in many ways in the Grandin Village area — and to a lesser extent, throughout Roanoke. Neighborhood residents were urged to shelter in place, some Grandin businesses closed for the day, and citizens were urged to be careful in their cars and homes. We found mixed levels of concern, as WFIR's Evan Jones reports:
UPDATE: Roanoke Police have lifted the shelter in place advisory for the Grandin Road area near Patrick Henry School, but police say they do not know where murder suspect Michael Brown may be. Anyone living in or driving through the Grandin Village area is urged to lock their homes and vehicles.
UPDATE FROM ROANOKE POLICE: The shelter in place for the Grandin Road area near Patrick Henry High School has been lifted, but Roanoke Police urge residents to remain vigilant and report any suspicious activity. Remember to lock your vehicles and homes. Stay tuned to social media outlets for updates.
PREVIOUS: Roanoke Police say the search remains centered in the Grandin Village neighborhood for murder suspect Michael Brown. And they urge everyone to use proper precautions in their homes and vehicles. WFIR's Evan Jones has the latest.
Herer is Roanoke Police Chief Tim Jones' 1:00 pm news conference:
PREVIOUS: State Police explosives experts are searching the RV Michael Brown was believed to be using. The vehicle was found overnight in the Grandin neighborhood, and it is being checked to determine if any explosives were inside it.
PREVIOUS: The search for a weekend murder suspect has led police to the Grandin neighborhood of Roanoke — and the closure today of all Roanoke City Schools. This comes after a caller reported a possible sighting last night of Michael Brown near Patrick Henry High School. There is a heavy police presence now throughout that neighborhood, and all Roanoke schools are closed as a precautionary measure. People living in that area are urged to shelter in place and keep their doors locked.
Police found an RV in the area that is believed to be the one Brown was using.
Michael Brown is wanted for the weekend shooting death of Rodney Brown in the Hardy area of Franklin County. The county sheriff's office says Michael Brown is an AWOL Marine and the son of Rodney Brown's live-in girlfriend.
NEWS RELEASE: Roanoke Police Chief Tim Jones, along with other law enforcement partners, held a press conference this morning about the manhunt for Michael Alexander Brown. He is believed to be in the area near Patrick Henry High School and is considered armed and dangerous. THIS IS NOT A SCHOOL SHOOTING OR SCHOOL INCIDENT. If you see Michael Alexander Brown, please call 1-877-926-8332 or 911. His vehicle was discovered on Tillett Road, SW. Police believe he may be on foot in the area. Residents are asked to use extreme caution, lock all doors, and be on the lookout. To watch the press conference, visit