Environment and Outdoors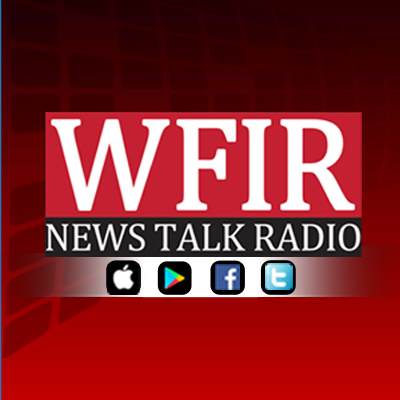 Criticism of the Trump administration's review process for national monuments has been renewed. So far, the biggest impacts have been across the country — but activist believe people in Virginia should also be concerned as WFIR's Ian Price reports: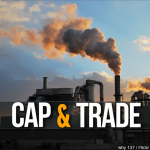 RICHMOND, Va. (AP) – Virginia Gov. Ralph Northam has vetoed legislation aimed at limiting his authority to institute a carbon cap-and-trade plan. Northam, a Democrat, said Thursday he had killed a bill that requires legislative approval before Virginia can participate in the Regional Greenhouse Gas Initiative, a cap-and-trade program among Northeastern and mid-Atlantic states that mandates emission reductions in the power sector. Northam has made implementing the plan a top priority, saying it's needed to fight climate change. State regulators have said joining RGGI could add significant costs to electric bills. The governor also vetoed a similar bill related to limiting carbon emissions from cars. Both bills narrowly passed the GOP-led General Assembly. Republicans have virtually no chance of getting the needed two-thirds majority to override the veto.
The environmental impacts of that fiery tanker crash and spill on U.S.-220 near Fincastle are being revealed as a new detour plan is put in place today. WFIR's Ian Price has more:
02-22 Environment-220 Detour WRAP

UPDATE — From VDOT: Work continues to repair Route 220 in Botetourt County just north of Fincastle where the road was damaged by an overturned tanker fire on February 20. The damaged section of the northbound lanes is located near Route 220's intersection with Route 679 (Peck Road/Martins Lane).As of 6 a.m. on Feb. 22, northbound traffic is shifted into a single southbound lane of Route 220, the far left lane traveling north. The speed limit is reduced to 35 mph on this section.All southbound traffic is continuing to use the signed detour: Mary Alice Road to West Wind Road to Old Fincastle Road to return to Route 220. Residents in between the detour will continue to be able to access their homes.Tractor-trailers and large industrial vehicles should avoid Route 220 southbound and seek alternate routes such as I-64 and I-81.VDOT still plans to shift two-way traffic into the southbound lanes of Route 220 while repairs are made to the northbound lanes. A timeframe for this traffic change has not been determined and will be dependent on weather.Drivers should expect delays and heavier traffic on secondary roads in the vicinity of the closure.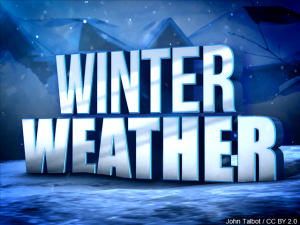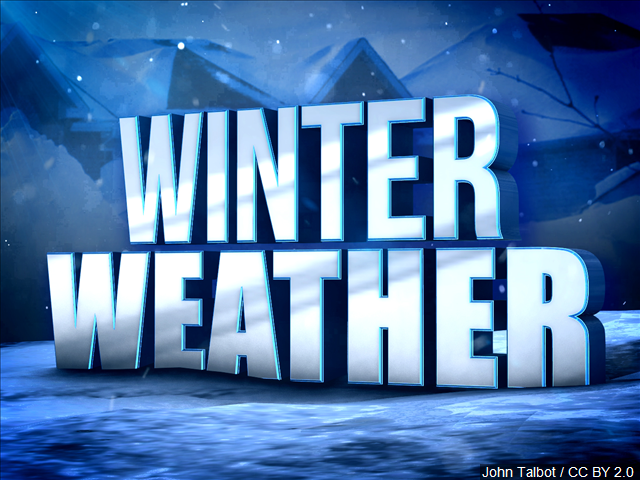 From the National Weather Service: A winter storm was moving across the region this morning as cold air moved southwest along the east side of the Appalachians from an area of high pressure across the northeastern U.S. Between late Sunday evening and early this morning, several inches of snow fell across areas along and west of the Blue Ridge and mainly north of U.S. 460. This area of heavy snow and sleet that moved across the region earlier this morning was shifting north of I-64 and will continue to do so this morning. However, pockets of light freezing rain and freezing drizzle will linger across the region through the morning and into the afternoon in northern areas until temperatures slowly creep above freezing. While additional accumulations of snow and sleet are expected to be minor, ice accumulations from freezing rain and freezing drizzle will remain possible through the morning in the south and well into the afternoon across the north until temperatures finally rise above freezing.
WINTER STORM WARNING NOW IN EFFECT UNTIL 7 PM EST THIS EVENING
* WHAT…Sleet, snow, and freezing rain or freezing drizzle. Additional snow or sleet accumulations of up to one inch and ice accumulations of one-tenth inch.
* WHERE…Portions of southwest and west-central Virginia and southeast West Virginia.
* WHEN…Until 7 PM EST this evening.
* ADDITIONAL DETAILS…Plan on slippery road conditions. The hazardous conditions could impact the morning or evening commute. \
PRECAUTIONARY/PREPAREDNESS ACTIONS… A Winter Storm Warning means significant amounts of snow, sleet, and ice will make travel very hazardous or impossible. The latest road conditions for the state you are calling from can be obtained by calling 511.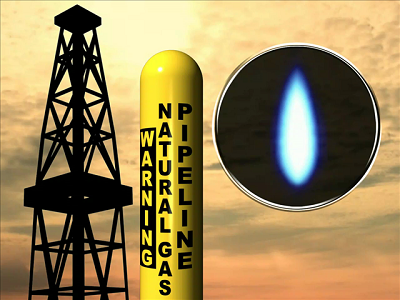 RICHMOND, Va. (AP) — Federal authorities have launched a criminal investigation into the Mountain Valley Pipeline in Virginia.
The natural gas pipeline's parent company said in recent corporate filings with the SEC that it has been informed by the U.S. Attorney's Office for the Western District of Virginia of a criminal investigation.
EQM Midstream Partners says in filings that the pipeline joint venture had received a grand jury subpoena for documents Monday.
The scope of the inquiry is unclear. A spokesman for the U.S. Attorney's office did not immediately return a request for comment.
An EQM spokeswoman says the company is complying with the subpoena.
Last month, two local attorneys called for a federal investigation into whether pipeline crews violated laws by continuing construction on the 300-mile (483-kilometer) pipeline after a permit suspension.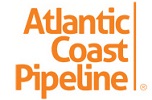 Utility filings in Virginia show that much of the need for a proposed natural gas pipeline in our region has disappeared and that could cost it's stakeholders significantly. WFIR's Ian Price has more: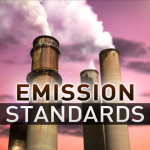 State lawmakers have passed a bill that would bar Virginia from entering into a regional greenhouse gas initiative without a two-thirds vote by both houses of the General Assembly. It comes as the Northam administration prepares to do just that, as WFIR's Evan Jones reports.
An organization that helps keep the Blue Ridge Parkway attractions looking their best is looking for more volunteers. They will be needed more than ever once the partial government shutdown ends. Friends of the Blue Ridge Parkway volunteers help with things like keeping trails and overlooks cleared of trash and small debris. And with our winter weather so far — and the ongoing shutdown — plenty of work will await them. WFIR's Evan Jones has the story:
01-16 parkway Friends Wrap-WEB
Click here for Friends of the Blue Ridge Parkway website.
A Winter Storm Warning remains in effect for the region, continuing through Sunday evening. The National Weather Service says three to six inches of snow and sleet accumulations are possible, with the higher snowfall amounts north of US 460. While snow started falling Saturday afternoon, the greatest impact is expected Saturday night into Sunday morning.
WINTER STORM WARNING REMAINS IN EFFECT UNTIL 7 PM EST SUNDAY…
* WHAT…Heavy snow and sleet expected. Total snow and sleet accumulations of 3 to 6 inches expected.
* WHERE…From the New River and Roanoke Valleys east to the piedmont of Virginia.
* WHEN…Until 7 PM EST Sunday.
* ADDITIONAL DETAILS…Travel will become very hazardous due to slippery roads covered in snow and sleet, along with reduced visibility, especially tonight into Sunday.
WDBJ7 radar
PRECAUTIONARY/PREPAREDNESS ACTIONS…
A Winter Storm Warning for snow means severe winter weather conditions will make travel very hazardous or impossible. If you
must travel, keep an extra flashlight, food and water in your vehicle in case of an emergency.
A personality on DIY Network's Salvage Dawgs has branched out and started his own show on YouTube. WFIR's Ian Price has more: