Environment and Outdoors
A Roanoke County wedding venue claims an equestrian center across the road is deliberately disturbing many of its weddings. But the horse center says it and other neighbors are the ones victimized by loud noise. WFIR's Evan Jones has the story:
Here are two videos posted by Kidd Carter of Blue Ridge Entertainment, which provides music services for many weddings and receptions:
Triple J Farm owners are not commenting, but Carter says they are allowing him to speak on their behalf. He says in his Facebook post that "Every time I do a wedding at Triple J Farms, the owners of Catawba Equestrian Center make as much noise as they can to ruin weddings to try and put Triple J out of business."
In its own Facebook post, the equestrian center states in part: "We bush hog the fields, mow the grass and weed eat as needed and as our schedules allow". And it claims noise from the receptions across the road disrupt their rural area. "If you want peace and quiet perhaps you should try a church; don't book an event across the street from a working farm and then try and bash people for farming in a farming community. "
(Kidd Carter is a part-time employee of Wheeler Broadcasting, owner of WFIR.)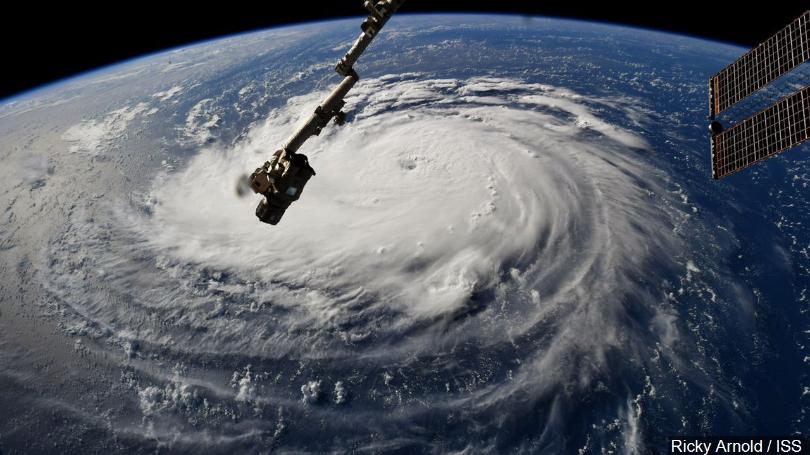 While some may argue that the school dismissals and event postponements in anticipation of Hurricane Florence were done prematurely — a state official would disagree. WFIR's Ian Price has more: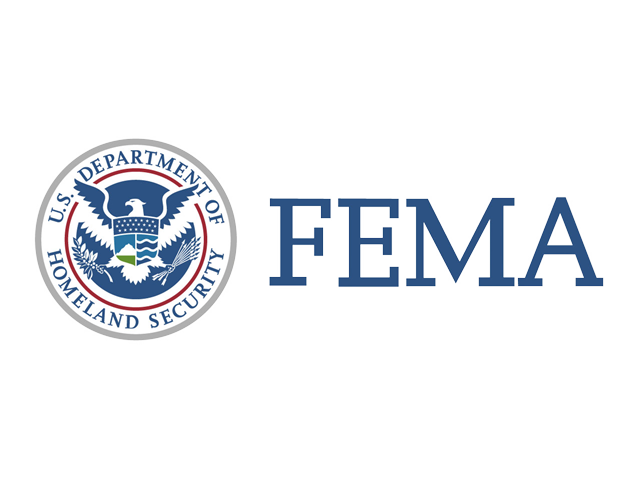 As Hurricane Florence nears land, a disaster recovery expert at Virginia Tech says that response and recovery efforts could be challenging due to vacancies in FEMA. WFIR's Ian Price has more: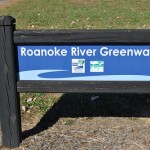 The two-mile long Garden City Greenway that begins near 13th Street Southeast is slated for completion late next month. More on its progress from WFIR's Gene Marrano:
Two more Mountain Valley Pipeline protestors have set up tree sitting positions in the Elliston area of Montgomery County. Protest organizers identify them as 24-year-old wildlife biologist Lauren Bowman and a second protestor going by "Nettle". This comes after federal regulators permitted pipeline construction to resume after a court-ordered review.
Here is a portion of our telephone conversation with Lauren Bowman:
09-05 Tree Sitter Interview-WEB
Mountain Valley Pipeline Statement: "These unlawful blockades along the MVP route are creating unnecessary safety risks for everyone involved, including law enforcement, security personnel, project workers, and opponents themselves. While we continue to respect the opinions of those opposed to important infrastructure projects, the actions of these opponents are spending taxpayers' money by forcing public agencies to incur significant expenses in order to maintain safety and uphold the law.
The MVP project includes two taps for local use in Virginia, including one that is near today's unlawful activities by opponents. We remain committed to the safe construction of this project in order to meet the region's demand for affordable, clean-burning, domestic natural gas."
Appalachians Against Pipelines News release: Early Wednesday morning, two new tree sits were erected in the path of the Mountain Valley Pipeline in Montgomery County, VA. These blockades are protecting trees on the pipeline easement that have not been cleared, and are located within 5 miles of a site where the pipeline is proposed to cross the Roanoke River. Banners hanging at the tree sits read "WATER PROTECTORS, MOUNTAIN DEFENDERS, WE WON'T BACK DOWN" and "NO PRISONS, NO PIPELINES." The pipeline fighters in the trees are Lauren Bowman, a 24-year-old resident of Montgomery County originally from Pulaski County, and a second protester going by Nettle.
"I am compelled to fight back against this pipeline because I cannot sit back and ignore what is happening to my home and to the mountains that I have known and loved since I was a child. I cannot sit back and watch as an extractive industry threatens this region, my family, and my community," stated Lauren Bowman, a wildlife biologist. "The pervasive issues in our society that have allowed this pipeline project to come to fruition in the first place must be put to an end. We have put our trust in a system that has consistently failed to protect people.
"Choosing to protect the natural world is not a choice against job prosperity or 'progress' as some people call it. Environmental health and sustainability is not separate from the economy and our survival, but is an integral part of it. We are not separate from the environment and we would be nothing without it. The opposition against this pipeline, fracking, and other destructive practices is so much more than a 'political issue.' It is the health and prosperity of everyone and every living creature on earth."
The Mountain Valley Pipeline, a 42-inch-diameter fracked gas pipeline, was first proposed in 2014. Pipeline fighters have been resisting this dangerous project all along its West Virginia & Virginia route for the past four years. Dozens of protesters have been arrested, fined, and cited for standing up to MVP in an effort to protect the communities and ecosystems the pipeline threatens. The tree sit erected today continues a series of aerial blockades that significantly delayed pipeline construction this past spring, including a tree sit on Peters Mountain that prevented tree clearing for 95 days.
"We must fight for ourselves. No one else will come to our aid in these times," stated Nettle. "The cops will arrest us for our actions of self defense. The courts will side with private property and corporate greed, and every politician will continue pretending that the fate of the world on fire is up to bills, filibusters, votes, and campaign donations."
Last month, MVP construction was temporarily slowed by a "Stop Work Order" issued by the Federal Energy Regulatory Committee (FERC) after a 4th Circuit U.S. Court of Appeals cancelled the permit that had allowed the pipeline to be built in the Jefferson National Forest. However, on August 29, FERC voted to reverse that decision, allowing full construction to continue on non-federal lands under the guise that continued construction is the only way to mitigate damage to the environment. Today's action shows that pipeline fighters are not buying FERC's machinations and are not backing down.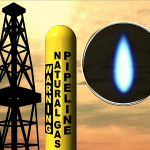 ROANOKE, Va. (AP) _ Federal regulators have allowed construction to resume along a portion of the Mountain Valley Pipeline's route through West Virginia and southwest Virginia. The Roanoke Times reports the Federal Energy Regulatory Commission cited an analysis by the U.S. Bureau of Land Management which said the pipeline's approved 303-mile (487-kilometer) route through the Jefferson National Forest is the best alternative. Authorization comes less than a month after FERC issued a stop-work order for the project. The only exceptions are a 3.5-mile (5.6-kilometer) stretch of the pipeline through the national forest, for which Mountain Valley still must obtain a permit, and a segment in Braxton County, West Virginia. Mountain Valley would run south through the center of West Virginia and connect in southern Virginia to the more than 10,000-mile (16,000-kilometer) Transco pipeline system.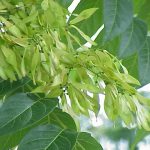 RAPHINE, Va. (AP) — The kudzu of the tree world could one day be controlled by a fungus.
Virginia Tech graduate student Rachel Brooks is testing how the fungus verticillium attacks tree of heaven, an invasive species for which Brooks used the kudzu reference. The hope: that the fungus will help kill the tree, which grows just about everywhere.
Tree of heaven is a plant from China that creates problems across Virginia and the country. The tree spreads and grows rapidly, growing as much as five to ten feet a year. It often chokes out native plants, blocks drivers' views on roadways and grows in agricultural or urban areas. There is also some evidence that the tree is a preferred breeding spot for the invasive spotted lanternfly, which could wreak havoc on Virginia crops.
The plant is prevalent at the Shenandoah Valley Agricultural Research and Extension Center, where Brooks is studying it along with several other sites across the state.
She's inoculated a few of the trees with verticillium fungus. In a little more than a year, the fungus has killed the trees that were exposed. It's also spread the fungus through the interwoven tree of heaven root systems to kill off many of the trees in the area.
Brooks keeps coming back to measure the fungal effects.
"The end goal is a product that you can buy in the store," Brooks said.
It will probably take two or more years of testing and navigating a series of regulations before that will happen, she said. A company would also have to find a way to commercialize the biocontrol.
Currently, if landowners or government agencies want to control the tree they use herbicides. That's only a short term solution that often only kills one tree.
At a plot at the extension center here in Raphine, located in northern Rockbridge County, Brooks recently infected a few trees and the fungal infection spread to surrounding trees of heaven. A control stand of trees of heaven is unharmed less than a mile away.
Other vegetation didn't appear to be affected, which backs up a study conducted by a team of Pennsylvania researchers, she said.
That makes sense. Verticillium fungus has been discovered around North America and has even naturally killed off trees of heaven in the New River Valley, Brooks said.
The fungus is not expected to eradicate the tree from the continent. But it will help landowners and other people keep the rapidly growing, invasive tree in check. That can pave the way for plants to grow a little more naturally, Brooks said.
"We want our native trees to have a place to grow," she said.
It's the 10th anniversary of the Highland Games tomorrow at Green Hill Park. WFIR's Ian Price with details on the free event: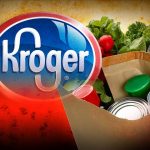 CINCINNATI (AP) — The nation's largest grocery chain will be plastic-bag free at all of its nearly 2,800 stores by 2025. Kroger Co., which orders about 6 billion bags each year, will begin phasing out their use immediately at one of its chains based in Seattle, a city that has been proactive on reducing plastic use. The company, based in Cincinnati, operates 2,779 stores in 35 states and the District of Columbia, serving almost 9 million people daily through two dozen different grocery chains. Kroger is seeking customer feedback and will be working with outside groups throughout the transition. It will begin phasing out plastic bag use Thursday at its QFC stores in and around Seattle. It expects to be plastic-bag free at the chain next year.
"We listen very closely to our customers and our communities, and we agree with their growing concerns," said Mike Donnelly, Kroger's chief operating officer. "That's why, starting today at QFC, we will begin the transition to more sustainable options. This decision aligns with our Restock Kroger commitment to live our purpose through social impact." There is a broader shift under way at major U.S. corporations to reduce waste. Disney, Starbucks, Marriott and McDonald's are getting rid of plastic straws. McDonald's said this year that it will use only recycled or other environmentally friendly materials for its soda cups, Happy Meal boxes and other packaging by 2025. Dunkin' Donuts is phasing out polystyrene foam cups by 2020. Ikea plans to eliminate single-use plastic products from its shelves by 2020.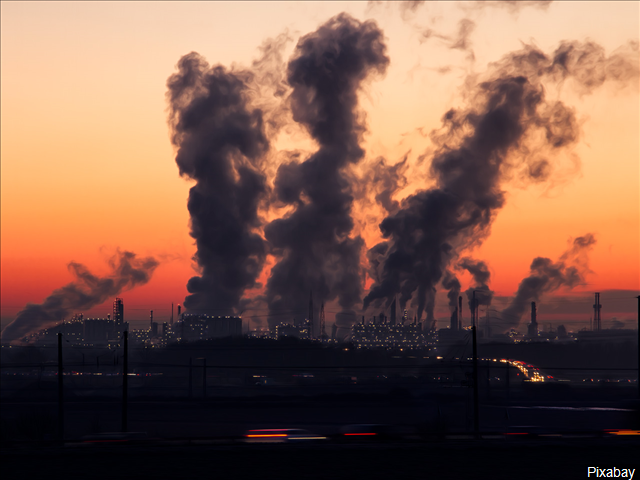 A coalition of states that includes Virginia is planning to sue the Trump administration over its plan to relax pollution rules for coal-fired power plants. WFIR's Ian Price has more: