Environment and Outdoors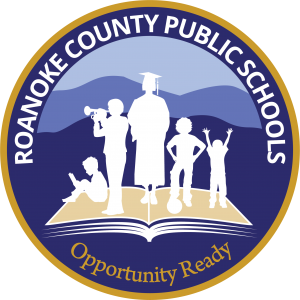 From Roanoke County Public Schools: Due to an extended power outage in the William Byrd area, both William Byrd Middle School and William Byrd High School will be closed tomorrow (Friday, April 30). Appalachian Power informs us they do not anticipate restoring power until noon or later, therefore WBMS and WBHS students will not have classes tomorrow. This only applies to WBMS and WBHS.
Wednesday pm update: Alexander Samuel Parker Lowe, 24 years old, of Worcester, Massachusetts (2nd tree sitter) was arrested and charged with Obstruction of Justice and Interfering with the Property Rights of Another.  He is being held in the Montgomery County Jail with no bond.
Earlier Wednesday: Crews have successfully extracted the second and last remaining tree sitter.  The Virginia State Police extraction team continued work from a crane suspended basket to remove him safely from both the "sleeping dragon" and the tree.  He was then lowered to the ground in the basket and checked by medics.  He received no injuries during the extraction and will be taken before the magistrate.  Arrest information will be provided later this afternoon.
PREVIOUS: Claire Marian Fiocco, 23 years old, from Dorset, Vermont (first tree sitter extracted) was arrested and charged with VA Code 18.2-121 Interfere W/Property Rights of Another.  She is currently being held in the Montgomery County Jail without bail.  Mug shot is attached.
Crews ceased working at sunset and have secured the worksite.  Law enforcement from the Sheriff's Office, Virginia State Police, and Christiansburg Police Department will continue to be on scene throughout the night in order to maintain the worksite and surrounding areas.  Negotiations with the remaining tree sitter will continue in the morning.  We appreciate everyone's patience as we steadily work to bring a safe resolution to a difficult situation.
Crews have successfully extracted the first of the two remaining tree sitters.  The Virginia State Police extraction team worked from a crane suspended basket to remove her safely from both the "sleeping dragon" and the tree.  She was then lowered to the ground in the basket and checked by medics.  She received no injuries during the extraction and will be taken before the magistrate.  I will release arrest information once I have it later this evening.  Crews will remain on site overnight and continue negotiations with the second and last tree sitter.
PREVIOUS:  the removal of the remaining two (2) tree sitters off Yellow Finch Road is currently on schedule.  Crews spent the morning providing access for and setting a crane to assist with removal.  The crane is now in place; however, negotiations continue with the two sitters in the hopes that they will choose to come down on their own.  The area is extremely steep and difficult to access.  Crews will continue to work slowly and steadily in order to maintain a safe environment for everyone on scene.
Though the work site has been closed for safety purposes, we have been able to arrange for site visits by both Montgomery County Board of Supervisor member Sara Bohn and Commonwealth's Attorney Mary Pettit.  Supervisor Bohn has acted as liaison for local protesters and Commonwealth Attorney Pettit has been consulted regularly for legal guidance since the court order was issued.  Legal observers for the protesters have also been provided access to observe the work from a safe zone.  Work will continue into the evening, more updates will be sent as information is made available.
Click here to see a video posted from the scene by one of the tree sitters.
PREVIOUS: Staging is completed and negotiations with the remaining sitters have begun.  Between 7:00 a.m. and 8:30 a.m. deputies went door to door to roughly 80 residences in the Cove Hollow Community to pass out [information flyers] to make them aware.
PREVIOUS: This morning, pursuant to the Montgomery County Circuit Court injunction dated November 12, 2020, deputies from our office with the assistance of the Virginia State Police Device Extraction Team and officers from Christiansburg Police Department began the process of accessing, staging, and then safely extracting tree sitters from tree platforms off of Yellow Finch Lane in Montgomery County. This is a multi-day operation.
This action follows months of planning and coordination in order to provide the safest operation for everyone involved. It is our hopes that the remaining tree sitters will vacate the area on their own; however, we are prepared to extract them safely if necessary. Specific tactics being utilized are not being released for safety/security purposes. Access to Cove Hollow Road will be restricted to ONLY residents of the area beginning at 7:00 a.m. on 03/23/2021 until the conclusion of the operation. Citizens living on Cove Hollow Road will notice an increased law enforcement presence for the duration of this operation.
Due to the potential length of the operation and to ensure consistent information sharing to all media sources, updates regarding the progress of the removal will be sent via e-mail to our media press release listserv. We will also use this listserv to notify and update everyone once the operation concludes. All law enforcement on site have specific assignments and are not available for interview.

14 projects selected from 23 applications will share in a $100,000 grant to be issued by Project Outside. Pete Eshelman is director of the Roanoke Outside Foundation, which initiated the Project Outside fundraising campaign. Eshelman says the repairs and maintenance requests funded may have taken much longer to be completed otherwise. Greenway repairs, trail work and support for outdoor businesses impacted by the pandemic were among the first ground of Project Outside grantees.
(From News Release) Project Outside grant recipients:• Blue Ridge Off-Road Cyclists: $20,000 to purchase a walk-behind skid steer machine to be used on regional trail projects.•
Roanoke County: $15,000 to match other funds and install a new Roanoke River access ramp at Wayside Park.•
City of Roanoke: $15,000 to aid in repairs to the Roanoke River Greenway in Southeast between 13th Street and Piedmont Park.•
Alleghany County Parks and Recreation: $9,744 to purchase a maintenance vehicle for the 14.4-mile-long, crushed gravel Jackson River Scenic Trail.•
Humble Hustle: $9,000 for Project PARK (Peaceful Areas of Recreation for Kids), an initiative to improve Villa Heights Recreation Center.• Franklin County Parks and Recreation: $7,150 to build a new beginner/intermediate mountain bike flow trail in Waid Park.•
Alleghany Highlands Trail Club: $5,750 to rehabilitate the 11-mile long Fore Mountain Trail which is a key trail connector between Clifton Forge and Covington.•
Catawba Sustainability Center: $4,200 for improvements to a trail being built that connects the center with the Appalachian Trail. This will provide an alternative parking location for people accessing the popular McAfee Knob.•
Franklin County Parks and Recreation: $3,300 to purchase trail building and repair tools for a growing network of volunteers.•
Total Action of Progress: $2,880 to start Project Discovery, an outdoor club to connect underserved youth with the outdoors.•
River Rock Climbing: $2,120 to offset losses incurred by the pandemic. During their required shutdown they still paid employees. • Pathfinders for Greenways: $2,000 to purchase tools needed for trail building and maintenance.•
Ride CFVA: $1,000 for marketing the startup business catering to mountain bike tourism in the region.
The Roanoke Disc Golf Club: $2,850 to improve the Explore Park's Mayflower Disc Golf Course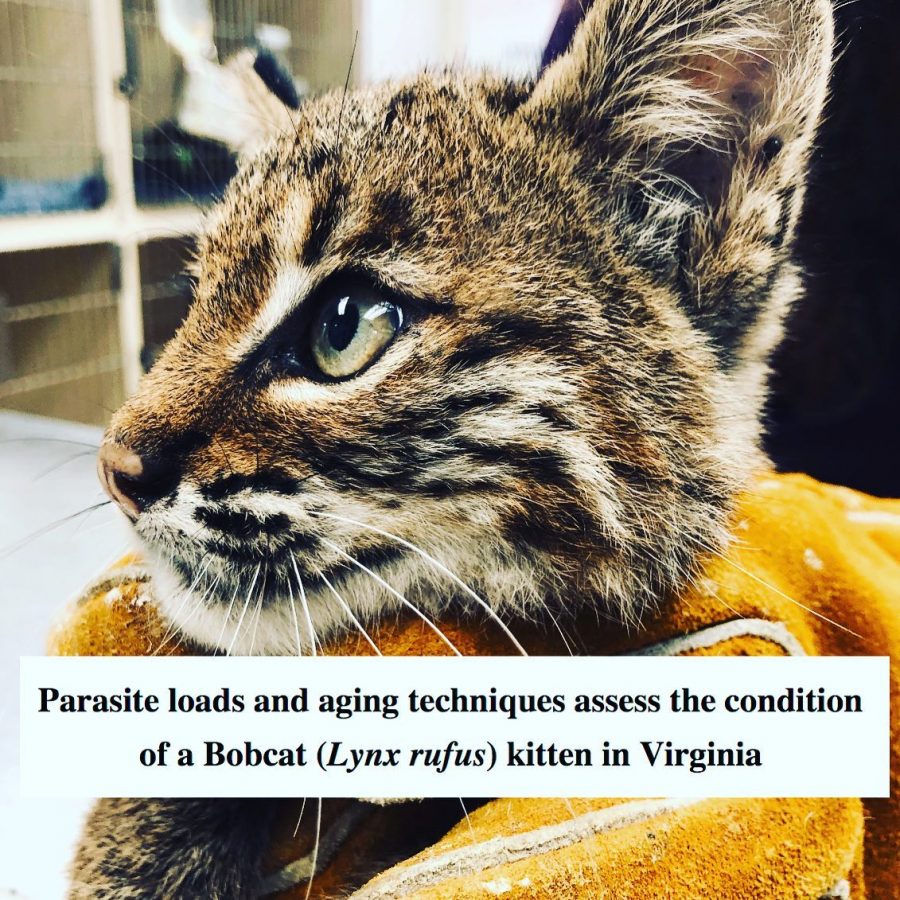 A Radford University doctor behind a scientific journal study documenting a deceased Bobcat kitten that was turned into the Southwest Virginia Wildlife Center of Roanoke is discussing why the case was so unique. WFIR's Ian Price has that story:
To hear our first article about this study from the Southwest Virginia Wildlife Center's Sabrina Garvin or read the full scientific study yourself click HERE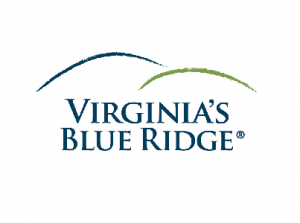 The cold weather is here and that means there are special winter activities to enjoy in Virginia's Blue Ridge. Local restaurants have been adapting to the winter weather by implementing heated outdoor patios so that people can still enjoy eating outside when it's cold. WFIR's Rachel Meell has more on what you can do in the area during the winter months:
For more information on restaurants with heated outdoor seating, click here. For winter outdoor adventures to find in Virginia's Blue Ridge, click here.
If you like to use the recreation areas at Carvins Cove, you can now purchase your pass in advance – and in many cases, do it for less money than before. The Western Virginia Water Authority used to charge entry by the person, but now, it's by the vehicle. Passes are now available both at the gate or on line. WFIR's Evan Jones has more:
Click here for full Carvins Cove pass  information from the Western Virginia Water Authority.
The U.S. Department of Agriculture Forest Service released a decision today permitting construction of the Mountain Valley Pipeline through 3.5 miles of the Jefferson National Forest. Approval is contingent, however, on pipeline builders obtaining all necessary federal and state authorizations for the entire project. The U.S.D.A. oversees the national forest system.
NEWS RELEASE: ROANOKE, VA.—January 11, 2021— The U.S. Department of Agriculture today released its decision that updates its environmental analysis that address new information and allows the construction of Mountain Valley pipeline on 3.5 miles of the Jefferson National Forest. No construction, however, can occur on forest lands until the company has obtained all federal and state authorizations. The USDA Forest Service issued a final Record of Decision that amends the Jefferson National Forest Land and Resource Management Plan (Forest Plan) to allow Mountain Valley Pipeline project to move forward. The decision follows review of the Final Supplemental Environmental Impact Statement that addressed new information and changed circumstances. It redeems the Forest Service's commitment to ensure the pipeline minimizes impacts and meets standards for sustainability and conservation of natural resources on the national forests. The Record of Decision modifies certain standards in the Forest Plan to accommodate the pipeline construction and requires measures to minimize environmental impacts. The Forest Service will also provide a letter of concurrence for the MVP Project to the Bureau of Land Management. Mountain Valley, however, is not authorized to undertake activities related to construction on national forest lands until the company has obtained all Federal and State authorizations outstanding for the entire project. The Bureau of Land Management is responsible for approving pipelines that cross federal lands under the jurisdiction of two or more federal agencies but must have the concurrence of the involved agencies. These actions are necessary steps for the MVP project to be built on national forest and grasslands. The Forest Service published the Final SEIS on Dec. 11, 2020. The Final SEIS addresses new information and changed circumstances, such as new federally listed threatened and endangered species and critical habitat designations, as well as the Fourth Circuit Court's 2018 ruling vacating the BLM's Right-of-Way and the Forest Service's Forest Plan amendment. In addition, the Final SEIS considers erosion, sedimentation, and water quality effects, and applies the Planning Rule requirements for soil, riparian resources, and threatened and endangered species to the Forest Plan amendments.