Environment and Outdoors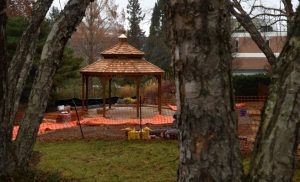 Many Arboretum visitors mistakenly assume that taxpayers cover the attraction's upkeep. Until now, proceeds from popular plant sales and membership fees to the Friends of the Arboretum program mostly covered the attraction's day-to-day expenses. Updating several aging areas of the Arboretum will require additional funding sources. WFIR's Rob Ruthenberg has more
CLICK HERE to find out how you can donate
The biggest fundraiser for the Southwest Virginia Wildlife Center gives you the chance to name an owl or two. The money is needed to help fundraise for year-round operations and ongoing legal expenses, as WFIR's Ian Price reports
Click here to go to bid on the auction
October is always a busy time for the Blue Ridge Parkway, and this year should be no exception. But not everything along it has re-opened, so it's a good idea to plan ahead before heading out.  Campsites and picnic areas along the parkway are open through the end of October. Visitor center buildings are closed, but rangers are stationed outside most of them through the 31st to offer information. More from WFIR's Evan Jones:
Two stretches of the parkway in our region remain closed for long-term repairs. One between Route 24 near Vinton the Roanoke River bridge, the other between US 220 and Adney Gap.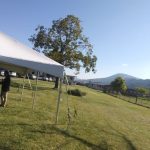 A new 1.7 mile natural-surface trail from the Catawba Sustainability Center that links to the Appalachian Trail and offers alternative parking for McAfee Knob hikers cut the ribbon this morning. Virginia Tech operates the Sustainability Center, which conducts "agri-forestry" research just off Route 311. There are 25 additional parking spaces for McAfee Knob hikers there; a roundtrip is just over ten miles. Roanoke County Supervisor Martha Hooker represents the Catawba District: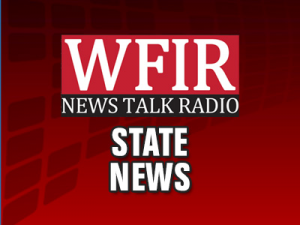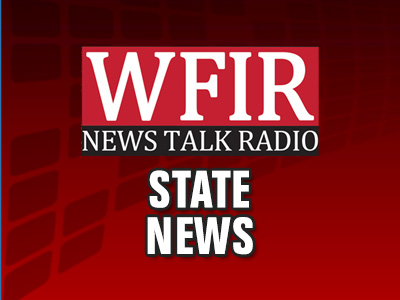 The U.S. Geological Survey says a small earthquake shook southwestern Virginia on Monday morning. The quake with a preliminary magnitude of 2.6 happened around 9:37 a.m. It was centered about 2.5 miles (4 kilometers)north of Lafayette, and was about 8 miles (12.4 kilometers) deep. News outlets report that people in nearby Salem reported feeling the ground shaking, but there were no immediate reports of damage.
CLIFTON FORGE—Governor Ralph Northam today announced the reopening of Green Pastures Recreation Area in the George Washington and Jefferson National Forests. The Commonwealth of Virginia will work with the United States Department of Agriculture Forest Service to restore and manage Green Pastures as a satellite of nearby Douthat State Park.
This area was one of the few federal outdoor recreational areas throughout the country that was set aside exclusively for African Americans during the segregation era in the 20th century.
The Governor and federal officials signed an historic Shared Stewardship agreement between the Commonwealth of Virginia and the United States Department of Agriculture to coordinate a response to the increasing ecological challenges and natural resource concerns throughout Virginia. The memorandum of understanding establishes a framework for state and federal agencies to improve collaboration as they strive toward their mutual goals of reducing wildfire risk and taking action against threats to forest and ecosystem health.
"Segregation affected every aspect of life for Black Virginians, including when and where they could access recreation spaces," said Governor Northam. "People would come from all over to Green Pastures for cookouts, church outings, and celebrations with friends and family. Through this federal partnership, we will protect the land of this historical site and share the Green Pastures legacy with a broader audience."
The Civilian Conservation Corps began building Green Pastures in the Alleghany Highlands in 1938. From 1940 to 1950, the United States Department of Agriculture Forest Service operated the area as a segregated site for African Americans. Virginia and West Virginia opened segregated state parks in 1950. In 1963, the Forest Service changed the park's name to Longdale Recreation Area. Under the new Historic Property Lease between the Forest Service and the Virginia Department of Conservation and Recreation, Green Pastures will now be known by its historic name.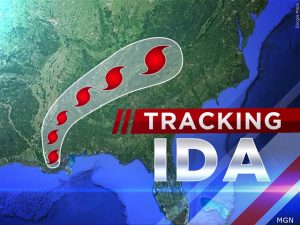 A flash flood watch is in effect as the remnants of Hurricane Ida are heading our way, and periods of heavy rain seem all but certain. Minor flooding appears possible, but major disruptions appear unlikely. Longtime Roanoke Valley residents have no trouble recalling the catastrophic flooding Hurricane Juan created in 1985, but WDBJ-7 Meteorologist Leo Hirsbrunner says what's left of Ida is likely to pass through relatively quickly, so even torrential downpours are unlikely to lead to widespread problems. WFIR's Evan Jones has more:
FROM THE NATIONAL WEATHER SERVICE:
The Flash Flood Watch continues through Wednesday evening for portions of North Carolina, Virginia and southeast West Virginia,   including the following areas, in North Carolina, Alleghany NC,   Ashe, Stokes, Surry, Watauga, Wilkes and Yadkin. In Virginia,   Alleghany VA, Amherst, Bath, Bedford, Bland, Botetourt, Carroll,   Craig, Floyd, Franklin, Giles, Grayson, Montgomery, Patrick, Pulaski, Roanoke, Rockbridge, Smyth, Tazewell and Wythe. In   southeast West Virginia, Eastern Greenbrier, Mercer, Monroe, Summers and Western Greenbrier.
Widespread heavy rain is expected first with the spiral bands of showers and scattered thunderstorms this afternoon and evening,  then transition to a steadier moderate to occasionally heavy  rainfall tonight into Wednesday. Rainfall amounts of 1 to 3 inches   will be common, with locally heavier amounts of 2 to 5 inches   possible where any rain bands set up and persist over a particular   area. Localized thunderstorms could also result in high rainfall rates.
Minor flooding is expected which will impact low-lying,   poor drainage, and typically flood prone areas. Small creeks and   streams will likely rise out of their banks and flood adjacent areas. Landslides and mudslides will also be possible in   areas of steeper terrain closer to the Blue Ridge. Some roads and   highways could become impassable as a result of mudslides and/or stream and creek flooding.