Environment and Outdoors
It has been two years since a landslide forced the Blue Ridge Parkway's closure between Roanoke and Adney Gap near Bent Mountain. Work is now getting underway to re-open that stretch by the end of the year. Heavy rains took out a 150-foot section of the parkway, and repairing the damage involves a lot more than re-opening most roads you might travel, a project that officials say involves multiple layers of engineering and design work. Meantime, another Roanoke-area stretch of the parkway is set to reopen in June.  More from WFIR's Evan Jones: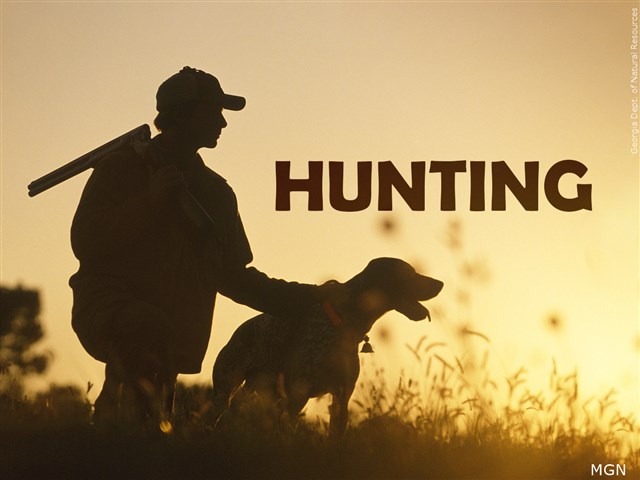 From Governor Glenn Youngkin's Office
– RICHMOND, VA – Governor Glenn Youngkin signed SB8 this week, introduced by Senator Chap Petersen, to allow Sunday hunting on public land more than 200 yards from places of worship. Previously, Wildlife Management Areas and National Forests were only open to hunters every other day of the week, except Sundays.
"This legislation encourages Virginians to take full advantage of the many outdoor opportunities our great Commonwealth has to offer," said Governor Youngkin. "This legislation will open up new opportunities for hunters to enjoy the sport they love."
The Board of the Department of Wildlife Resources passed a resolution last fall supporting changes to the law to allow hunters access on Sundays. Virginia's sportsmen and women are a significant economic force – spending more than $1.5 billion, supporting more than 39,160 jobs, generating more than $1.17 billion in salaries and wages and $242 million in state and local taxes.
SB8 will provide the next generation of sportsmen and women another day on the weekends during hunting seasons to safely recreate, while also ensuring the Virginia Department of Wildlife Resources has robust funding to do great conservation work across the commonwealth. With Governor Youngkin's signature the legislation will take effect on July 1, 2022.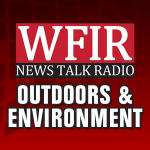 The fundraising arm of the Roanoke Outside Foundation – Project Outside – has awarded around $50,000 in grants to 10 recipients. Among other things, those funds will help purchase tools for trail building, repair a park bridge, connect more youth to the outdoors and increase parking at a public access point on the James River. This is the second release of funds from Project Outside, created during the height of the pandemic when a sharp spike in outdoor recreation use due to COVID meant more wear and tear on local amenities. Pete Eshelman is with the Roanoke Outside Foundation; he says the application process for future grants opens up gain late this year.
Project Outside grant recipients:
• Botetourt County Parks and Recreation: $7250 to expand and increase parking at the Alpine public access
point on the James River in Buchanan.
• Trees Roanoke: $1000 to remove dead and dying trees along the Roanoke River Greenway and replace
with new ones.
• Humble Hustle: $4699 to expand the Humble Hikes program and increase capacity by hiring part-time
staff to continue offering monthly outdoor programming to underserved youth.
• Blue Ridge Off-Road Cyclists: $5000 to conduct a regional trail maintenance workshop focused on
ongoing maintenance needs at Explore Park while expanding the pool of qualified volunteers throughout
the region.
• Pathfinders for Greenways: $1700 to purchase tools needed for trail building and maintenance.
• Total Action of Progress: $3563 to continue Project Discovery, an outdoor club to connect
underserved youth with the outdoors.
• Roanoke Mountain Adventures: $5250 to build a public mountain bike skills development facility along the
Roanoke River Greenway in Vic Thomas Park.
• Alleghany Highlands Trail Club: $7300 to rehabilitate 10 miles of North Mountain Trail.
• Franklin County Parks and Recreation: $9238 to replace rotten boards on a bridge in Waid Park that
spans the Pigg River.
• Roanoke Appalachian Trail Club: $5000 to repair the McAfee Knob fire road, used as a secondary
trail to/from McAfee Knob but also for rescues.
This is our time to invest in our community strength – the outdoors – to continue positioning the Roanoke
Region as a preferred place to live, work, play, and visit. Contributions can still be made at
https://www.roanokeoutside.com/project-outside/.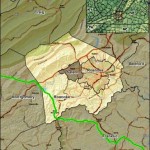 For the second time, a federal appeals court has thrown out government approvals for the Mountain Valley natural gas pipeline to pass through Jefferson National Forest. The Roanoke Times reports that today's decision by the 4th U.S. Circuit Court of Appeals came after a three-judge panel found that the U.S. Forest Service and the Bureau of Land Management failed to properly predict — and to prevent — erosion and sedimentation problems caused by building the massive infrastructure project. The ruling sends the permit back to the Forest Service and Bureau of Land Management for reconsideration. The first time the court did that in 2018 it took two years for the agencies to approve a second permit — the one turned away today by the Fourth Circuit.
The national park service is allowing community input on the proposed closure of the Blue Ridge Parkway on June 4 and 5. With the story, WFIR's Caroline Moore.
CLICK HERE for public comments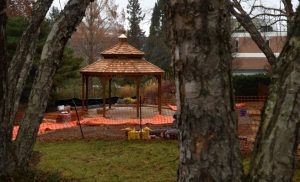 Many Arboretum visitors mistakenly assume that taxpayers cover the attraction's upkeep. Until now, proceeds from popular plant sales and membership fees to the Friends of the Arboretum program mostly covered the attraction's day-to-day expenses. Updating several aging areas of the Arboretum will require additional funding sources. WFIR's Rob Ruthenberg has more
CLICK HERE to find out how you can donate
The biggest fundraiser for the Southwest Virginia Wildlife Center gives you the chance to name an owl or two. The money is needed to help fundraise for year-round operations and ongoing legal expenses, as WFIR's Ian Price reports
Click here to go to bid on the auction