Environment and Outdoors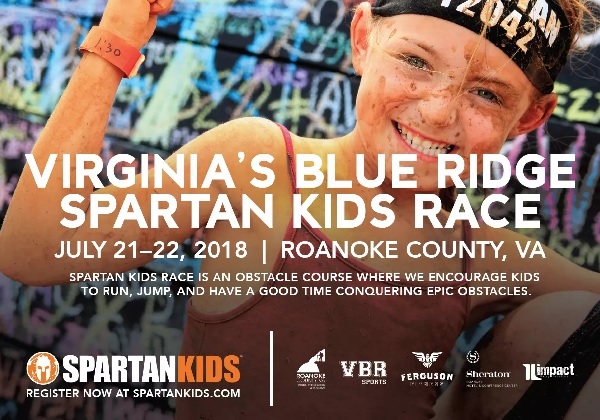 You've probably heard of a Spartan Race — well there's one this weekend in Salem that's scaled to kids. Details from WFIR's Ian Price:
07-19 Spartan Kids Race WEB-WRAP
Click here to find out more about Virginia's Blue Ridge Spartan Kids Race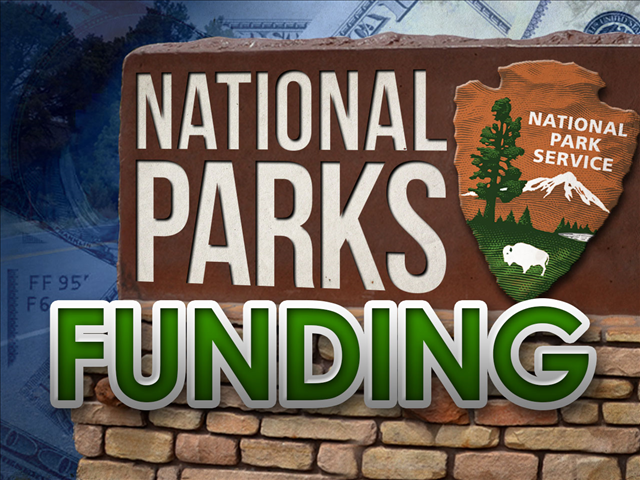 A bipartisan bill pushed by U.S. Senator Mark Warner would provide $6.5 billion dollars toward national park maintenance – which is facing a nearly $12 billion backlog of repairs. WFIR's Ian Price has more:
FREDERICKSBURG, Va. (AP) — A teen landscaper pulling weeds ran into one that should have come with a "Don't touch me!" warning. His literal brush with what was believed to be the "giant hogweed" plant earlier this week left him with serious burns on his face.
The Richmond Times-Dispatch reports 17-year-old Alex Childress came in contact with the towering plant on Tuesday. He ended up with second- and third-degree burns to his face and left arm. Giant hogweed exudes a sap that can cause burns, blisters and blindness.
Jordan Metzgar is a curator with Virginia Tech's Massey Herbarium. He said Friday that reported sightings of the giant hogweed plant have increased since its presence in the state was confirmed last month. But he says most reports have been unfounded.
___
ALEXANDRIA, Va. (AP) — A California man has pleaded guilty to shooting a U.S. diplomat in Mexico. Zia Zafar entered guilty pleas in a Virginia federal court Friday to attempted murder of an internationally protected person and discharging a firearm during a crime of violence. Continue reading →
A rescue call this week near McAfee's Knob is just the latest of many that Roanoke County Fire and Rescue calls handle each year. So many, in fact, that going there is now a routine part of new recruit training. The department now has all its new personnel hike the trail to become familiar with it. The latest rescue came this week when a 13-year-old girl fell and was unable to walk back on her own. WFIR's Evan Jones has more: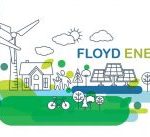 The second annual "Floyd Energy Fest" this Saturday at the Chantilly Farm provides an opportunity to catch up on the latest in renewable energy and conservation. WFIR's Gene Marrano has the story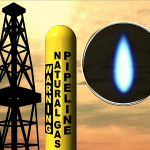 The Virginia Department of Environmental Quality has issued a "notice of violation" to Mountain Valley Pipeline LLC for alleged violations of several state regulations regarding stormwater management, erosion and sediment control. The DEQ alleges that corrective actions were not taken within the required time frames in Roanoke, Franklin, Montgomery and several other counties. MVP has 10 days to respond to the charges.
Statement from Appalachian Voices Virginia Program Manager Peter Anderson: Citizens have been arguing for years that the Mountain Valley Pipeline cannot be built without violating state and federal law. This is a step in the right direction, but we are alarmed that it has taken this long for DEQ to take enforcement action. Citizen water monitors have reported evidence of dozens of violations, and nearly two months have passed since spring rains wiped out erosion controls along the construction route. We are still calling on the governor and DEQ to order a work stoppage on the Mountain Valley Pipeline until the agency conducts the thorough stream-by-stream review that Virginians deserve."
Virginia DEQ news release: RICHMOND, VA. – The Virginia Department of Environmental Quality (DEQ) has issued a Notice of Violation (NOV) to Mountain Valley Pipeline, LLC (MVP) for alleged violations of the Virginia Stormwater Management Act and Regulations, the Virginia Erosion and Sediment Control Law and Regulations, the Virginia Water Protection Permit Program and Regulations, and Clean Water Act Section 401 Water Quality Certification No. 17-001 at locations where land disturbing activity is occurring along the MVP pipeline project.
The alleged violations include failure to take corrective actions within required timeframes, failure to install (and improperly installed) best management practices in accordance with approved erosion and sediment control plans, release of sediment off the right-of-way, and sediment deposited in surface waters. These issues are located in Craig, Franklin, Giles, Montgomery, Pittsylvania and/or Roanoke counties.
The issuance of an NOV is the first step toward generating enforcement action by DEQ.
The NOV requires MVP representatives to contact DEQ within 10 days to discuss how to remedy the situation and how they will prevent future violations. Enforcement actions are frequently resolved with payment of civil charges and required actions to correct the violations.
"The Notice of Violation process is standard procedure for DEQ to formally and publicly announce violations and determine a path forward for resolution," said DEQ Director David Paylor. "The specific results of the NOV will be developed over the coming weeks and once finalized, shared with the public. We are concerned about these alleged violations and we are holding MVP accountable. We expect MVP to abide by the highest environmental standards, and we plan to resolve these issues fully in order to protect Virginia's water quality."
This NOV does not constitute a stop work order. While the NOV is not directly associated with the ongoing MVP suspension of work, some of the inspection results cited in the NOV did contribute to the voluntary work suspension first announced on July 29. Some areas of concern listed in the NOV have since been corrected through these ongoing enhancements.
DEQ is continuing inspections of the MVP project and releasing segments to resume work once they reestablish erosion and sediment control measures in accordance with all requirements.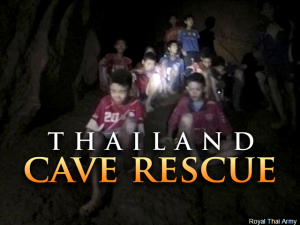 The dramatic cave rescue effort in Thailand has captured the world's attention — not to mention that of people with considerable experience exploring caves. David Socky of Roanoke offered special praise for those who must dive as part of the effort; he says there aren't that many expert cave divers around, and it is inherently dangerous. He spoke with WFIR's Evan Jones:
A new state law means you can now take your dogs into breweries and wineries that permit k-9's inside. WFIR's Ian Price has details on a website that'll tell you everywhere you can take your four-legged friends: