Environment and Outdoors
A grandmother from Elliston hopes her weekend tree-sitting protest will encourage others to continue opposition to the planned Mountain Valley Pipeline. 44-year-old Crystal Mello has a job and wasn't interested in losing it, so she knew her protest would not last long. She spoke with WFIR's Evan Jones: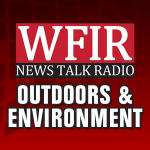 Roanoke City's parks and recreation department is using its Instagram account to promote the great outdoors and local parks on "Kids to Parks Day" this Saturday. WFIR's Gene Marrano explains the connection:
A new AAA survey suggests many Americans are willing to consider buying an electric-powered vehicle, but less than half believe most vehicles on the road in ten years will actually be electric. The main concerns surround the cost of battery repair or replacement, how far a charge will take you and availability of charging stations.WFIR's Evan Jones has more:
05-13 Electric Vehicles Wrap1-WEB

The people at Ride Solutions are always thinking of ways to get solo motorists out of their vehicles and into a carpool – if not into alternative transportation. The latest wrinkle involves music, as WFIR's Gene Marrano reports:
5-7 FloydFest Carpool Wrap#1-WEB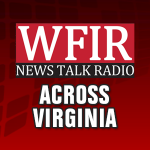 RICHMOND, Va. (AP) – Virginia regulators have approved the first round of what's set to be about $1 billion in new spending on energy efficiency programs designed to reduce the need to produce and distribute electricity. The State Corporation Commission on Thursday approved 11 new programs costing $226 million requested by Dominion Energy, the state's largest electric utility. The commission also approved energy efficiency spending by Appalachian Power, the state's second largest electric utility.
Regulators ordered both companies to show evidence in the future whether the programs were reducing energy consumption. The increase in energy efficiency spending was mandated by lawmakers in 2018.
Roanoke's first ever Human Foosball Tournament kicks-off tomorrow at noon at the field near the Green Goat restaurant in the Wasena area. WFIR's Ian Price spoke with the guys who brought it to life:
Whiteside says the mobile version has come a long way since that original concept:
05-03 Whiteside-Human Foosball WEB-Bite 1
If you would like to see a Facebook video of another time they put together a game of Human Foosball click HERE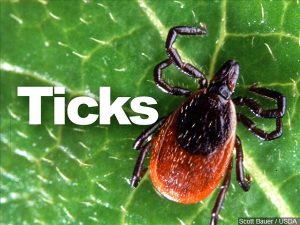 Along with the return of summer weather come the threats from summer pests — like ticks. And thanks to a mild winter, there could be more than usual out there this year. They include a new invasive species called the Asian longhorned tick, now in nine states, including Virginia. One of them can lay up to two thousand eggs at a time, without mating. Experts say it's nothing to get hysterical about, but some basic precautions are very much in order through fall. More from WFIR's Evan Jones:
Click here for full CDC information on the Asian longhorned tick

Connecting people to others say they carpool and bike together in central and Southwest Virginia is the focus of the new "Ride Solutions" app. It's free as WFIR's Ian Price explains:
The new "Treetop Quest" attraction is due to open two months from today at Explore Park, one that will bring zip lines to the valley. And if all goes well, those lines may later extend high over the Roanoke River gorge. The park includes property on both sides of the river, but so far, the Bedford County side has never been used much. That may change in a few years, as WFIR's Evan Jones reports: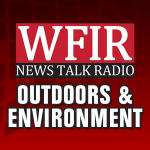 If you've been on the Roanoke River Greenway lately you may have noticed a fence blocking the bridge over to River's Edge North and a sign saying "closed." Its could stay that for quite a while, as WFIR's Gene Marrano reports: