Honored by the Virginia Association of Broadcasters for "Outstanding Sports Coverage" among stations in Virginia's largest cities.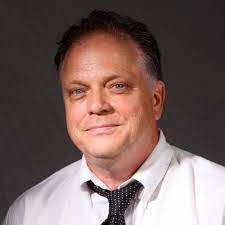 DOUGHTY COLLEGE NOTEBOOK FOR June 17
The swimming Olympic trials this week in Omaha, Nebraska was further evidence that Virginia has become a national power, particularly on the women's end.
Senior Paige Madden and sophomore Kate Douglass earned sports on the 2022 U.S. Olympics team and freshman Alex Walsh could be added at a later time. Walsh trailed Douglass by .02 seconds in the 200 individual medley.
After winning the regular-season ACC women's swimming championship, Virginia also won the NCAA championship, the first of two for the Cavaliers, who later won the Division I men's lacrosse title.
Lord Botetourt High School graduate Olivia Brey is beginning to make her mark at Texas, earning an invitation to the Olympics trials, where she landed a spot in the final heat of the 400-meter individual medley. She finished seventh in in the semifinals in a school-record time of 58.07 seconds.
Making the final heat was an accomplishment by itself. She had been ranked no higher than 11th going into the competition.
"It was such a blast," Brey said this week. "It was very different from 2016,"
Brey was only 14 when she attended her first Olympic Trials, which also were held in Omaha.
"In 2016, it was more for the fun of it as I was chasing around Olympians." she said.
Brey later took time off to deal with an eating disorder.
"I think 2004 will be my best shot [for the Olympics]," Brey said during the summer of 2020. "That's because I'll be right out of college."
Family ties
Virginia's baseball team, which is headed to the College World Series, has enjoyed ample success with brother combinations, most recently with junior Zach Gelof and freshman Jake Gelof from Rehoboth Beach, Del., and another combo has shown considerable prowess,
Kyle Teel, whose grand slam led to Virginia's comeback victory over Dallas Baptist University, is from Mahway, New Jersey, where he has a younger brother, Aidan, who already has committed to UVa as a sophomore in high school.
Speaking of the Cavaliers, second-year pitching coach Drew Dickinson, has been praised for his work worth the UVa mound staff. Dickinson pitched and later coached at the University of Illinois.
Homecoming
Isaiah Wilkins, named to the UVa men's basketball staff, ranks among the top 20 in career rebounds with 631 from 2014-2018. He ranks ninth in school history with 132 games played and was named to the ACC All-Defensive team in 2017 and 2018.

 E-Mail Greg Roberts Live at the Bojangles Inbox at greglive@wfirnews.com 

7 ELEVEN HOTLINE
540-777-LIVE (5483)
Click here for a list of local 7 Eleven Stores