Honored by the Virginia Association of Broadcasters for "Outstanding Sports Coverage" among stations in Virginia's largest cities.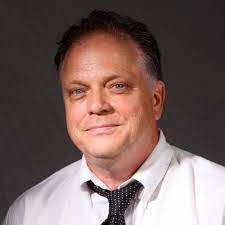 DOUGHTY COLLEGE NOTEBOOK FOR May 13
Charlie Moore, an All-Big East point guard at DePaul, is no stranger to one of the coaches he will be joining at Miami.
One of the Hurricanes' assistants, Bill Courtney, previously was on the coaching staff at DePaul, where he worked for Dave Leitao. Courtney earlier had been an assistant to Leitao at Virginia.
Moore, named Mr. Basketball in Illinois as a senior in high school, had stints at California and Kansas early in his college career.
A spot opened for Moore when the Hurricanes' Chris Lykes transferred to Arkansas. An ankle injury limited Lykes to two games last season. He scored 1,256 points in just over three years for the Hurricanes.
Drafting
In an ESPN.com projection of candidates for the NBA Draft on July 29, Virginia shooting guard Trey Murphy is rated 42nd. Murphy has not said for sure that he has eliminated an additional year at UVa.
The only ACC underclassmen ranked ahead of him are Duke's Jalen Johnson at No. 7, Florida State's Scottie Barnes at No. 10 and North Carolina's DayRon Sharpe at No. 33.
Lykes, listed at 5-foot-6 and 150 pounds coming out of Gonzaga in Washington D.C., was rated No. 78 nationally among players coming out of high school in 2017.
The No. 1 player in that class was 6-9 Michael Porter Jr., who signed with Missouri but needed back surgery and played in only three games in college. He ended up with the Denver Nuggets.
Grad transfers
Florida State's football team will be adding Andrew Parchment, a wide receiver transferring from Kansas, where he caught 89 passes for a total of 1,028 yards and nine touchdowns in two seasons. He had begun his career at Northern Illinois and spent time at Iowa Central Community College.
Georgia Tech's basketball team has added Deivon Smith, a point guard who played in 33 games, including eight starts, for Mississippi State last year. Smith, a four-star point guard prospect out of Grayson County (Ga.) High School, has four years of remaining eligibility.
Subhead: Cavs' future
Isaac McKneely, a 6-foot-4 junior at Poca (W.Va.) High School, had a pair of 3-pointers in the final 23 seconds to lift the Dots (Poca's nickname) to the state final, where Poca lost to top-seeded Williamston 50-47. McKneely has been trying to get 6-8 Isaac Traudt from Grand Island, Nebraska to join him at UVa.
Blossoming
Former Virginia Commonwealth basketball player Moe-Alie Cox agreed to a one-year contract worth $3,384 million after he caught 31 passes for 394 yards for the Indianapolis Colts last season. VCU does not have a football team and Cox had not played football since he was a freshman at South County High School in Lorton, Va.
Defying the numbers
In looking at the scarcity of in-state players that stay home to play for South Dakota State or North Dakota, it's a wonder that the Jackbrabits and Bison are so successful.
South Dakota State, a 33-3 winner over Delaware in the FCS semifinals, has nine in-state players on its roster. According to the South Dakota State website, there are 13 players from Florida on its football roster. Also represented are California, Texas, Oklahoma and Michigan.
In comparison, Delaware had 21 in-state players on its roster and 39 players from its close-by neighbor, Pennsylvania, but that didn't prove to make a difference.

 E-Mail Greg Roberts Live at the Bojangles Inbox at greglive@wfirnews.com 

7 ELEVEN HOTLINE
540-777-LIVE (5483)
Click here for a list of local 7 Eleven Stores