Honored by the Virginia Association of Broadcasters for "Outstanding Sports Coverage" among stations in Virginia's largest cities.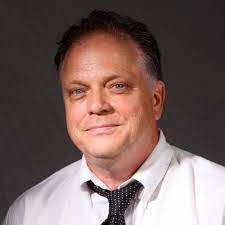 When Duke's Jon Scheyer took the microphone to start a round of ACC men's basketball coaches Monday, there was little question what the topic would be.
Two days earlier, the Blue Devils had dropped a 69-62 decision to Virginia in overtime. As far as Scheyer was concerned, the game could have ended in regulation.
The Blue Devils felt that Kyle Filipowski was fouled on a dunk attempt and should have gone to the free-throw line with the score tied at 62.
After the officials huddled, they settled on an overtime period.
Scheyer, who is in his first year as Duke head coach after succeeding Mike Krzyzewski, did not feel any better two days later.
"Obviously, that hurts to lose that game," he said Monday."Our guys … battled their asses off for 40 minutes and did some really good things. To put ourself in position to win, it was disappointing."
Virginia (19-4, 11-3) was ranked No. 7 by the Associated Press on Monday while Duke (17-8, 8-6) was dropped out of the rankings for the second straight week.
"I respect the hell out of Tony [Bennett] and what he's done for his program," Scheyer said on an ACC conference call Monday. "Ever since I've been back here on the [Duke] staff, we've had some incredible battles.
"I do wish that 'Flip' got that opportunity at the end. I still would like an explanation of exactly what had happened."
The ACC put out a response Sunday in which it referred to the end of regulation as "an incorrect adjudication of the playing rules."
"I'm angry still," Scheyer said Monday on the ACC's weekly conference call. "I'd be lying if I said I wasn't. All of us have seen the ACC release and I respect them for putting it out.
"Obviously, it doesn't change the outcome that our guys didn't have the opportunity to get a win. You can't get a rule wrong like that."
Duke stands seventh in the ACC rankings, so it wasn't as if the Blue Devils were at peak form prior to Saturday.
The finish to Saturday's game is likely to stick with Scheyer for a while.
"I feel for our guys and not getting verification or transparency after the game of why the rule was called or how you could overturn that. So, for me, it's not OK, so I respect the ACC for pointing that out, but I hurt for our guys because they played their hearts out.
"Their effort was incredible to put ourself in position to win that game."
To Virginia's credit, the Cavaliers had beaten Duke three times in the previous 10 meetings, including a triumph last year in Durham, N.C., when they beat the Blue Devils in the last time they would face Mike Krzyzewski at Cameron Indoor Stadium.

 E-Mail Greg Roberts Live at the Bojangles Inbox at greglive@wfirnews.com 

7 ELEVEN HOTLINE
540-777-LIVE (5483)
Click here for a list of local 7 Eleven Stores