Local Business and Economic Development
After 32 years in downtown Roanoke on Campbell Avenue, Orvis Roanoke cut the ribbon on its newly renovated store today. Orvis has more than 80 stores in the US and UK; the one in Roanoke was the second. The outdoors-oriented retailer was founded in 1856 and was an early mail order company. David Pero says the makeover lets the store feel "a little more breathable."
The remainder of a legal defense fund used by a Salem restaurant to address two class action lawsuits will go towards helping some of their student workers. WFIR's Clark Palmer explains.
7-12 Mac and Bob's Fund Wrap-WEB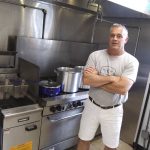 He was a standout slugger at Virginia Tech, then worked his way up to the major leagues – where he hit one of the longest home runs ever at the old Yankee Stadium. George Canale is drawing on his family's Memphis roots, where they were in the smoked meat business. "Canale's" is now having a soft opening in the old Grandin Gardens mansion on Grandin Road, with a grander opening promised soon. So what's harder? – that or opening the barbecue restaurant George Canale is launching with his wife Laura?: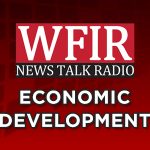 For the 5th time in its 13 years – but the first since 2011 – Virginia has been ranked as the "Top Business State" by CNBC. A consultant who has helped land major companies in the Commonwealth spoke to WFIR's Gene Marrano: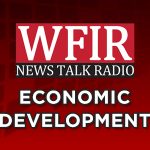 DUBLIN—Governor Ralph Northam today announced that the Volvo Group will invest nearly $400 million to expand its Volvo Trucks North America New River Valley (NRV) assembly operation in Pulaski County. Major components of the investment include a new 350,000-square-foot building that will ultimately house truck cab welding operations; an expansion of the existing plant to allow for further improvements to the facility's paint operations and overall material/production flow; and a variety of equipment upgrades, including installation of several state-of-the-art dynamometers for vehicle testing. Volvo considered sites in multiple other states for the expansion project, which will create 777 new jobs within approximately six years.
"As the leading private employer in the New River Valley, Volvo Trucks has been a bedrock of this community for more than forty years and has fueled the regional economy," said Governor Northam. "The company's decision to grow its footprint in the Commonwealth not only recognizes the strength of our manufacturing sector, but also reflects the skill of our workers, the quality of life in rural Virginia, and the competitiveness of our business climate. This announcement represents one of the largest capital investments in the history of Southwestern Virginia, and I am confident that this expansion will both prepare the NRV plant for continued success and solidify Volvo's presence in Pulaski County for decades to come." Volvo Trucks provides complete transport solutions for customers, offering a full range of medium to heavy duty trucks
The former All-State Building in southwest Roanoke County on Electric Road held its formal Grand Reopening this morning. Metis Plaza is owned by Metis Holdings, which offers insurance and risk management services. They occupy about 63,000 square feet in the building, with 5 other tenants also leasing space. About 50,000 square feet is still available for lease in the 180,000 square foot facility, which All-State opened in 1970. On site is a fitness studio open to the public and a health-food cafe that is available to all tenants. Metis spent around nine million dollars to purchase and renovate the hilltop building. Jill Loope is director of economic development for Roanoke County: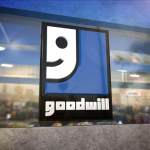 Goodwill Industries of the Valley is hosting weekly information sessions for their GoodCare program to help place individuals in healthcare jobs after their training program. WFIR's Madison Everett with details:
The "Go Virginia" initiative in Region 2 – 18 jurisdictions including Roanoke, Lynchburg and the New River Valley – released the results of a study today it calls "Stopping the Brain Drain." Erin Burcham with the Roanoke Regional Partnership says the study reveals there are assets that can help retain and attract talented professionals – but there's also more work to be done.  Common themes of the Go Virginia Region 2 study included calls for access to a larger talent pool, entry level applicants with more employable skills and specialized skill-sets like IT and engineering.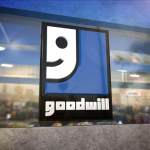 More than 3300 people found jobs last year and about half earned special skills credentials. That's from the latest Goodwill Industries of the Valleys Community Report, as WFIR's Gene Marrano reports:
6-14 Goodwill Report Wrap#-WEB
Click below to hear our full conversation with Goodwill Industries on the Community Report: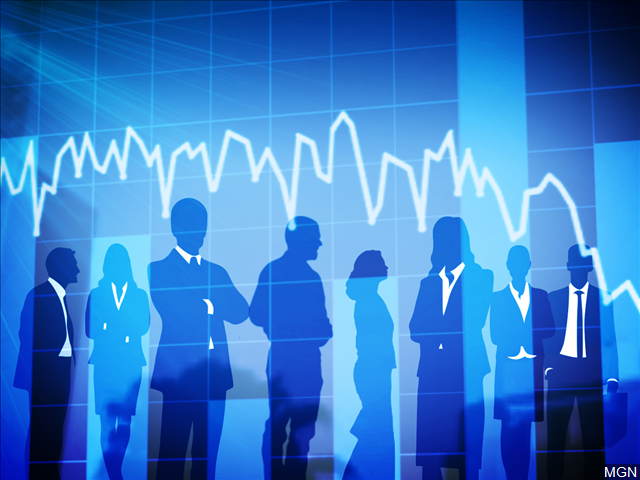 With Father's Day this weekend, a study shows that Virginia is a much better state for working dads than for working moms. WFIR's Ian Price has more:
Full results to the Wallet Hub study looking at the "best states for working dads" can be found by clicking here
You can see the full results for the "best states for working moms" study by clicking here