Local Business and Economic Development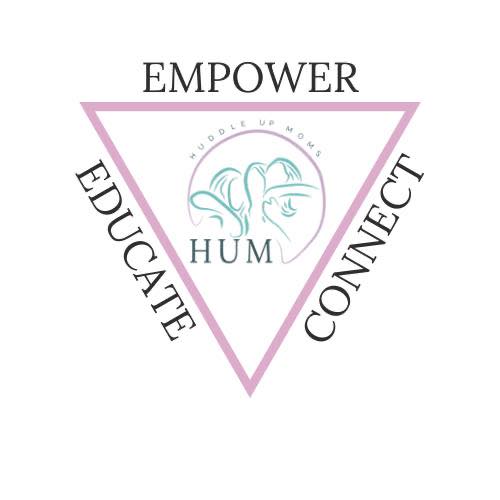 A local organization aimed at helping mothers prioritize their wellbeing returns with their fourth annual summit. WFIR's Emma Thomas reports on the theme of this year's Women's Resource Summit:
With help from American Rescue Plan funding the Local Environmental Agriculture Project – or LEAP, which operates several seasonal farmers markets to support growers and a mobile unit, has opened a renovated headquarters on Patterson Avenue SW, the LEAP Hub.  The LEAP Hub, which cut the ribbon today, includes a community room, cold and dry storage for food products and warehouse space. Local developer Brent Cochran is a LEAP board member:
As she promised, Freda Cathcart – one of the vocal opponents of the proposed coffee shop at Fishburn Park that was not approved by Roanoke City Council – has submitted an alternative proposal for the old caretaker's cottage. Cathcart and Roni Sutton propose to leverage a no-interest loan for $100,000 combined with volunteer efforts to renovate Fishburn Cottage. The City of Roanoke would maintain ownership and management of the building.
(news release) Roanoke, VA – On Thursday, June 1, Freeda Cathcart and Roni Sutton submitted a formal proposal (attached) to the Roanoke City manager and the Roanoke City Council to renovate and maintain the house in Fishburn Park. They were inspired by the philanthropy of Blair Fishburn and his vision that resulted in the creation of Fishburn Park (see attached 1935 news article).
The Roanoke City Parks and Recreation Advisory Board sent letters to the Roanoke City Council in 2018 and in 2022 asking them to remove the house from sale and to place it back in the Parks and Recreation Department so arrangements could be made for the renovation.
In December 2020, Cathcart and Sutton had been in dialogue with Bob Cowell, the Roanoke City manager, about their offer to renovate the house. Cowell's last email said that he would take their information to the Roanoke City Council and that either he or someone from his department would get back to them. Instead of following through with his promise, the economic development department sent out an e-blast asking for proposals. Cathcart and Sutton didn't receive the e-blast and were unaware of the call for proposals (see attached revised timeline).
In April 2023, the Parks and Recreation Advisory Board voted unanimously to oppose the sale of the house and land in Fishburn Park to the vanBlaricoms. On May 15, the Roanoke City Council voted 6-1 to not rezone the park. The vanBlaricoms zoning application was significantly different from their proposal that the contract was based on. In less than 24 hours after the council's vote, Cathcart submitted a request to city management asking for next steps to be able to submit a proposal. She received an acknowledgement from the city manager and the director of Parks and Recreation Department that the request had been received but there were no instructions on how and where to submit a proposal. To date she has received no response from the Economic Development Department or Chris Chittum (link to emails).
Their proposal is to access private wealth and grants to renovate the house to benefit the public. Their proposal is in alignment with the Parks and Recreation Master Plan and the new 2020-2040 City Comprehensive Plan. Their proposal differs from the vanBlaricoms effort to purchase an acre of parkland and the house for $10 to use as equity to launch a private commercial business using the public's wealth for their private enterprise. The vanBlaricom's proposal wasn't in alignment with the Parks and Recreation Master Plan or the City's Comprehensive Plan.
If Roanoke City decides to create an ordinance to allow private vendors to have concessions in park buildings, then their proposal would allow for the possibility of a future coffee shop in Fishburn Park. Cathcart and Sutton have the experience and the ability to successfully renovate and maintain the house. They know what's involved to complete the project to repurpose a blighted house to a place for nonprofits and the public to enjoy.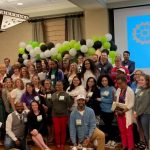 The first place winner at last night's 2023 GAUNTLET program were Mandi and Travis Hundley, owners of The Wellness Bar: Uptown in Martinsville, described as a IV hydration and vitamin lounge, designed to improve the health and wellness of the community, by focusing on individuals and their unique wellness goals. Overall more than $300,000 in cash and in-kind services were handed out to dozens of small businesses by the Advancement Foundation.
Press release:
Vinton, VA – On Thursday, May 25th, The GAUNTLET Business Program & Competition™ held the 9th Annual GAUNTLET Graduation & Awards Ceremony.  The GAUNTLET class of 2023 attracted entrepreneurs from communities across the Roanoke Valley, Shenandoah Valley, New River Valley, Southside, and Southwest Virginia.  After 10 weeks of classes, 45 businesses moved on to compete for their piece of over $300,000 in cash, grants, and in-kind prizes/services.
The GAUNTLET Business Program and Competition™ is powered by the Advancement Foundation, a nonprofit founded in 2007. The GAUNTLET program serves as a catalyst to attract our region's most talented entrepreneurs.  The support and commitment of partnering agencies, economic developers, sponsors, donors, grantors, GAUNTLET alumni, mentors, and regional innovators make the program possible. Based on a combination of their business plan and pitch competition scores and specific needs identified, the 2023 GAUNTLET competitors received over $300,000.00 in cash and in-kind awards which were generously provided by numerous local sponsors, like the GAUNTLET program's Lead Sponsor, State Farm, and many other regional sponsors and partners.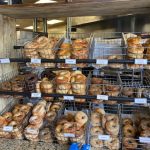 Donnie D's (now in Daleville) has been eagerly awaiting to spill the bagels!
Anyways, we are so excited and proud to announce Donnie D's #2 will be ready to go Fall 2023! I know, when I say it, it doesn't even seem real! Our little bagel shop started 5 years ago in Botetourt County and has now blossomed into a food trailer, and another store! We are also excited to serve you through our DRIVE THRU and SO much more space for family and friends to come in and sit down! I'm sure everyone is wondering where the location is. . . . DRUM ROLL, PLEASE!
HELLO ROANOKE!
3239 Brandon Ave SW VA 24018 We are thankful to be moving into such a wonderful staple once known to Roanoke, The Ralph Via Hardware Store! There is a lot of work to be done, but please share this post to get the word out!
We love all of our customers and are so excited for our next journey! ROANOKE HERE WE COME!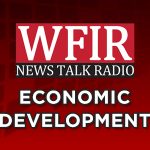 Altec Industries, a global industrial machinery manufacturer, will invest $1.4 million to expand the production of Altec's construction equipment product line in Botetourt County. Virginia successfully competed with other states for the project, creating 150 new jobs and additional investment in the existing facility.
The company established its Botetourt County facility in 2001 at the Botetourt Center at Greenfield. Altec, Inc. is a privately held company that produces aerial devices, digger derricks, and boom truck cranes, as well as many other truck body tools used by a broad spectrum of industrial customers. Altec provides products and services in more than 100 countries throughout the world.
"In its third decade of operations in Botetourt County, Altec is a true corporate and community partner committed to providing fantastic manufacturing jobs in our region," said Dr. Mac Scothorn, chairman of the Botetourt County Board of Supervisors. The Virginia Economic Development Partnership worked with Botetourt County and the Roanoke Regional Partnership to secure the project for Virginia and will support Altec's job creation through the Virginia Jobs Investment Program (VJIP), which provides consultative services and funding to companies creating new jobs in order to support employee recruitment and training activities.
For a second time Valley Metro, The Town of Vinton and the Vinton Breakfast Lions Club have come together to build a modern looking, covered bus stop in the town; the newest is at Lakeside Plaza Shopping Store where Kroger is located. Peters said supply chain issues and then a partial rebuild after the new Lakeside bus stop was hit by a vehicle delayed today's official launch. The local Lions Club raised around $30,000 for the joint project. Another covered bus stop at Precision Fabrics on West Virginia Avenue was completed last year. Town Manager Pete Peters at a ribbon cutting this morning: