Local Business and Economic Development
Roanoke-Blacksburg Regional Airport is expected to release passenger counts for the first half of the year later this week, and so far this year, the trend has been nothing but upward. Airport officials say a strong economy and some moderation in local airfares are two main reasons why. WFIR intern reporter Brandon Wells has the story.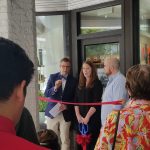 We told you earlier this week about "Unleashed" – the new bakery and boutique for dogs – yes, for dogs. This morning Roanoke's new Vice-Mayor got to cut a ribbon. More from WFIR's Gene Marrano: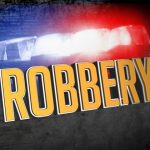 Roanoke County police responded to the Country Store on Starkey Road for reports of a robbery this morning. Callers say a white man with blonde hair entered the store wearing a dark gray sweatshirt and gray sweatpants. He demanded money from the clerk and fled the scene just before 3 am. No arrests have been made and anyone with information is asked to call the Roanoke County Police Department.
From news release: On Friday, July 13, 2018 at approximately 02:40 AM, Roanoke County Police Officers responded to the Country Store in the 4700 block of Starkey Road in reference to a robbery. Information was received that a white male entered the store wearing a dark gray sweatshirt and gray sweatpants. The suspect was described to have blonde hair. The suspect demanded money from the clerk and subsequently  fled the scene with an unknown amount of assorted U.S. currency.
No arrests have been made and anyone with additional information about this crime is asked to call the Roanoke County Police Department at (540) 562-3265.
(Update) Dallas, Denver, Detroit; American, United and Delta. A federal grant announced today will be used to help attract more non-stop flights to and from Roanoke on those airlines. WFIR's Gene Marrano has more:
7-10 Airport Grant Wrap#2-WEB
Roanoke's airport now has $750,000 in federal funding available it is ongoing efforts to attract service to new cities. The top goals, in order, are Dallas, Denver and Detroit. The funding announced today can help the airport provide financial incentives for American, United and Delta to begin non-stop service between those cities and Roanoke. Local business groups and governments have pledged a matching $750,000 to connect ROA with more major airline hubs.
News release: WASHINGTON, D.C. –Today, U.S. Senators Mark Warner and Tim Kaine and Congressman Bob Goodlatte announced $750,000 in federal funding to help the Roanoke Regional Airport Commission bring new non-stop service from Roanoke Regional Airport to Dallas/Ft. Worth, Texas, Denver, Colorado, and/or Detroit, Michigan. The Commission can use the funds for a revenue guarantee, a marketing program, and fee waivers. This effort was a community collaboration where the Roanoke Regional Chamber and the Botetourt Chamber of Commerce worked with local businesses, who are frequent users of Roanoke Regional Airport, to secure pledges to match these funds. The Roanoke Regional Airport Commission led the process to secure the public sector funding.
"Roanoke Regional Airport is vital to the economic health of the entire region and Virginia as a whole. We are proud to announce these grant dollars that will ensure the airport continues to offer flights that attract tourism and business and offer Virginians more travel options," the Senators and Congressman said. "Congratulations to the Airport Commission and the local Chambers that worked so hard together to secure these funds."
"The Roanoke Regional Airport Commission is thrilled to have been awarded a Small Community Air Service Development Grant. We sincerely appreciate the support from the community and our stakeholders, including Sens. Kaine and Warner and Rep. Goodlatte. We are hopeful that given two and a half's years of passenger growth, these funds will help secure additional service to Dallas/Ft. Worth, Denver and/or Detroit. Air service is a critical component for economic development and we feel this is a significant step in the right direction," Tim Bradshaw, Executive Director of the Roanoke Blacksburg Regional Airport, said.
"Better connectivity from ROA will open new markets throughout the country for existing businesses and help attract new investment in the Roanoke region. We are excited to see how this grant will improve service from ROA, and we appreciate the Roanoke Regional Airport Commission's commitment to supporting our community's needs and economic growth," Joyce Waugh, Roanoke Regional Chamber President & CEO, said.
"Collaborative efforts such as this support existing business travel needs, ensure our region remains attractive to new business, and create new economic opportunities.  We look forward to continuing to work with our regional partners and our elected representatives to bring more opportunity to rural areas in Virginia's Blue Ridge," Sheri Winesett, Botetourt Chamber of Commerce Executive Director, said.
The funding was awarded through the Small Community Air Service Development Program (SCASDP) under the Department of Transportation. These funds help smaller communities address air service access and high fares.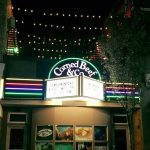 We reported earlier this week that two women alleged being denied entry to Corned Beef and Co. because they are transgender. WFIR's Lillian Boyd reached out to both parties involved. She reports:
It's a new day for air service at Roanoke-Blacksburg Regional Airport. As of today, all commercial service is now through jets — no more propellers. The American Eagle Dash 8's that have been connecting Roanoke with Charlotte for many years are reaching the end of their usable service life, so the carrier operating them is replacing the craft with regional jets. More from WFIR's Evan Jones: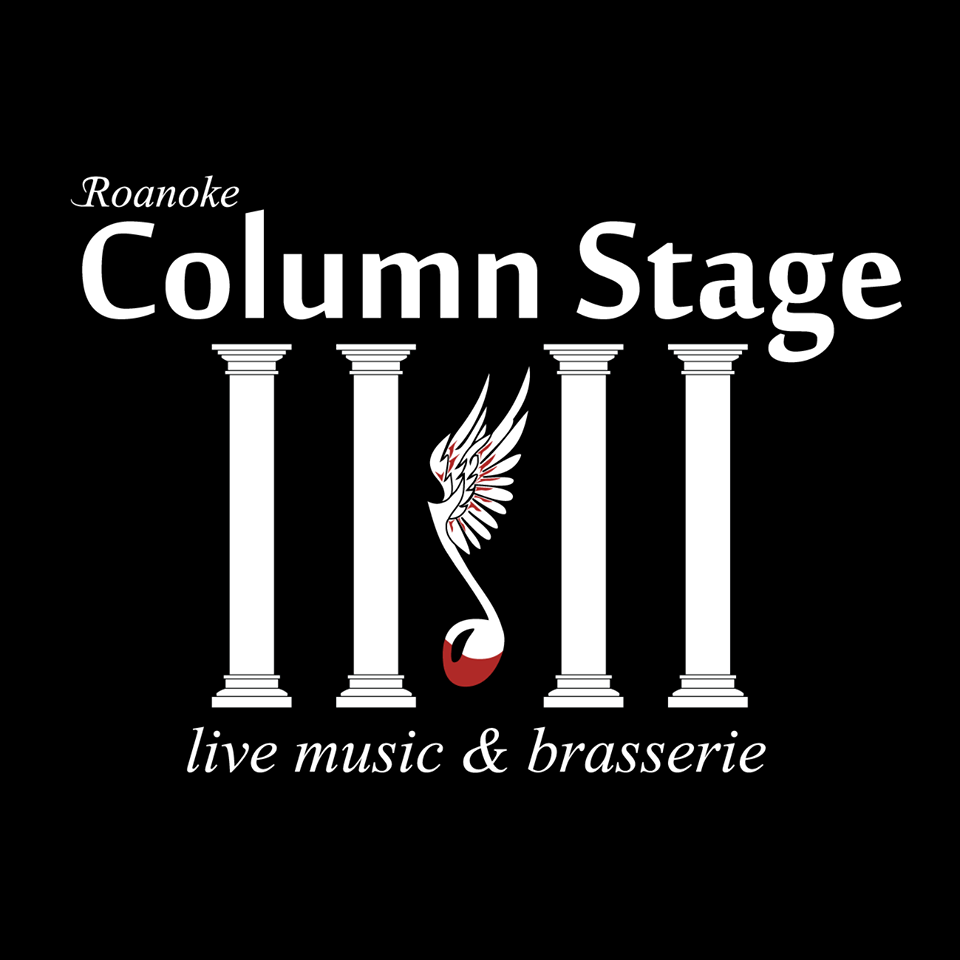 A new venue in Roanoke has announced an opening date. Column Stage will begin offering live music, food and drinks on August 10. There hasn't been a calendar of events scheduled yet. According to their website, that's because a minimum lead time is required to book artists all while a construction completion date has been unpredictable. The venue is located on Church Avenue near the intersection with 5th Street, by the Kirk Family YMCA.
From Column Stage: We are pleased to announce Column Stage will open on Friday, August 10th, this year, 2018. It's true. Stay tuned for concert specifics to follow here and on our new website, live this morning. https://columnstage.com
We're also looking for restaurant staff and concert volunteers. Inquire here: https://columnstage.com/contact/#employment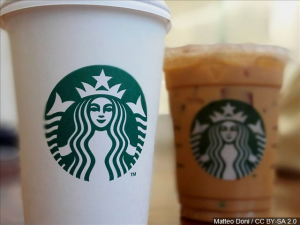 Bonsack area residents soon have another option to satisfy their coffee fix. Kroger is opening another one of its in-store Starbucks locations at is Bonsack store on Sunday. It will be open daily from six am to nine pm.
News Release: Starbucks coffee is opening Sunday in the Bonsack Kroger. Kroger has created 10 new jobs for baristas, trained under the partnership with Kroger to offer the newest design in coffee kiosk. The Starbucks will offer most of the coffees and espresso beverages enjoyed by customers and a limited number of pastries, said Susan Bruffey, manager of the Bonsack Kroger.  "Customers will experience the same delicious taste they are accustomed to at Starbucks." Starbucks will be open from 6 a.m. until 9 p.m. every day and staffed by baristas.  The location is between the floral and produce departments near the store entrance.  "We're set up for fast, streamlined service with a sleek, modern design and an open format," said Bruffey.  The Bonsack Kroger has more than 80,000 square feet and is open 24 hours every day. It is located at 3970 Valley Gateway Blvd. in Roanoke County.
State transportation officials say Roanoke Amtrak ridership for the first six months has been impressive — and an obvious boost to the train that heads to Washington and beyond. It helped increase ridership on what had previously been the train to Lynchburg by more than 8% from the same time year before, this at a time when the Amtrak numbers are down a bit both nationwide and in Virginia. WFIR's Evan Jones has the story:
Lexington, VA (AP) – White House press secretary Sarah Huckabee Sanders acknowledged Saturday in a tweet that she was booted from a Virginia restaurant Friday night because she works for President Donald Trump.
Sanders said she was told by the owner of The Red Hen in Lexington, Virginia, that she had to "leave because I work for @POTUS and I politely left."
Sanders said the event said far more about the owner of the restaurant than it did about her.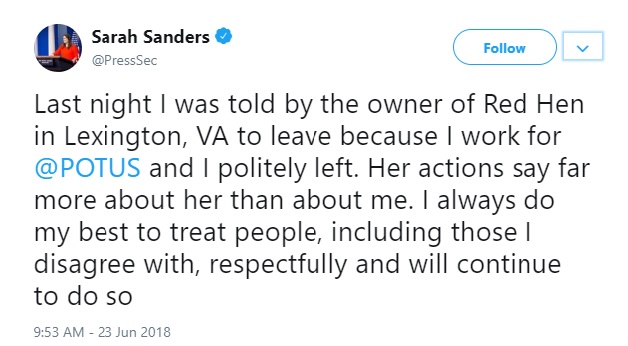 "I always do my best to treat people, including those I disagree with, respectfully and will continue to do so," Sanders said in the tweet from her official account, which generated 22,000 replies in about an hour.
Sanders' treatment at the restaurant created a social media commotion with people on both sides weighing in to provide their critique, including her father, former Arkansas governor and Republican presidential candidate Mike Huckabee.
"Bigotry. On the menu at Red Hen Restaurant in Lexington VA. Or you can ask for the 'Hate Plate,'" Huckabee said, quickly generating 2,000 replies in about 30 minutes. "And appetizers are 'small plates for small minds.'"
On Yelp, a reviewer of the restaurant from Los Angeles wrote: "Don't eat here if you're a Republican, wearing a MAGA hat or a patriot."
"12/10 would recommend. Bonus: this place is run by management who stuck up for their beliefs and who are true Americans. THANK YOU!!!!" said a reviewer from Commerce City, Colorado.
No one answered the phone at the restaurant.