Local Business and Economic Development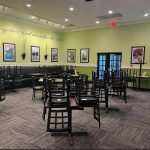 Chicken Salad Chick at Tanglewood will open to the general public after a ribbon cutting on Tuesday morning. In the meantime this weekend an invite-only "soft opening" will raise money for the Blue Ridge Autism and Achievement Center.  Mary Lisa Anderson is the franchise co-owner: the soft opening meals this weekend are free but Anderson hopes patrons will at least donate the menu price for their food. Mary Lisa and Lee Anderson have another Chicken Salad Chick franchise in Christiansburg, where they raised more than $4000 for a program that helps feed children over the weekends.
(PR Newswire) Chicken Salad Chick, the nation's only fast casual chicken salad restaurant concept, announced today the opening of its newest location in Roanoke [County], the second location opening in the greater Roanoke community following the opening of the concept's Christiansburg location earlier this April. As Chick fans get excited for the Roanoke location to open, they can also expect more to follow later this year in Hampton, Virginia. In celebration of the Roanoke Chicken Salad Chick opening on Tuesday, October 19, located at 4340 Electric Road, the restaurant will be offering free chicken salad for a year to the first 100 guests. (Guests should arrive between 7-10am to get checked in; the first 100 will be assigned a number and a time to return)
To kick off the grand opening, Chicken Salad Chick Roanoke will open their doors for friends and family to support a local charity that the local franchise owners are directly involved in, the Blue Ridge Autism Achievement Center, with the goal of helping the community even before opening day! This is something special that each new location does to put down its neighborhood roots, in line with Chicken Salad Chick's core values of spreading joy, enriching lives, and serving others. During grand opening week, guests will experience the Southern hospitality that Chicken Salad Chick is known for with giveaways and specials that include:
Tuesday, October 19

 GRAND OPENING DAY– Free Chicken Salad for a year to the first 100 guests! The first 100 guests will receive one free large Quick Chick per month for 12 months! Additionally, one lucky guest will be randomly selected to win one free large Quick Chick per week for 52 weeks!*

Wednesday, October 20

– Free Chick Special on your next visit! The first 50 guests to purchase a Chick Special will receive a free Chick Special redeemable on their next visit!*

Thursday, October 21

– Free Chick Tumbler! The first 50 guests to purchase a Chick Trio will receive a free Chick Tumbler!*

Friday, October 22

– Free Chick Cutting Board! The first 50 guests to purchase a Chick Trio will receive a free wooden Chick cutting board!*

Saturday, October 23

– The first 50 guests to purchase two large Quick Chicks will receive a free Chick Tote Bag!*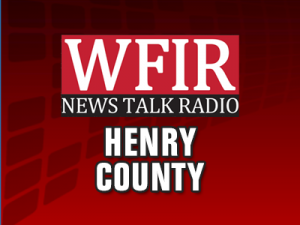 (from Governor's office) Governor Ralph Northam today announced that SCHOCK GmbH, the inventor of quartz composite sinks, will invest $85 million to establish its first U.S. manufacturing operation in Henry County. Virginia successfully competed with Florida, Georgia, and North Carolina for the project, which will create 355 new jobs.
Governor Northam met with company officials in Regen, Germany, in May. SCHOCK GmbH will occupy the Lot 8 Shell Building, a 95,500-square-foot facility on 14.7 acres in Patriot Centre Industrial Park.
"We are excited to welcome SCHOCK to Virginia," said Governor Northam. "This important European company is choosing to invest in Virginia because of our highly skilled workers and our outstanding business climate. When a global leader like SCHOCK selects Virginia as its gateway into the United States, that's a sign that this is a great place to do business. We look forward to a successful partnership for many years to come."
From "quick fix projects" to long-term transformational initiatives. That's how Roanoke City Manager Bob Cowell described the final 9 projects recommended to City Council – and accepted without objection on Monday – by the "Star City Strong" panel. The resident-driven committee helped decide how 64 million dollars-plus of American Rescue Plan money would be spent. Bob Cowell was live in-studio this morning; hear the complete conversation below; watch it on Facebook.

Appalachian Power, a utility subsidiary of American Electric Power (NYSE: AEP), this week filed its annual fuel factor update with the Virginia State Corporation Commission (SCC) and is requesting an increase in the fuel rate for its Virginia customers.
Fuel costs are the portion of a customer's bill used to recover the cost of natural gas and coal used in the generation of electricity, as well as the cost of purchased power. The SCC reviews the company's fuel rate each year to determine whether it should be increased or lowered.
Fuel costs are approximately 20 percent of a residential customer's electric bill. The current fuel factor is 1.999 cents per kilowatt-hour (kWh). Appalachian's proposal increases the fuel factor to 2.300 cents per kWh. For a customer using 1,000 kilowatt hours in a month, this will result in an approximate $3 monthly increase. The fuel factor was reduced last year due to lower costs; this year's increase brings it to the same level as it was in 2019.
If approved, the increase will go into effect in November. At that point, a Virginia residential customer using 1,000 kWh/month will pay 12.29 cents/kWh for electricity, a cost that remains below the national average.
An 87-year-old commercial furniture manufacturer based in Southeast Roanoke branched out last year by launching a retail division, TXTUR. Today they cut the ribbon on a showroom on 9th Street Southeast in the Industrial Park. The parent company Chervan sells furniture to banks, hotels and other public spaces, and takes back used pieces to "upcycle" them. Over the past year TXTUR had been selling its retail line at Black Dog Salvage. Greg Terrill is the TXTUR president:
The showroom will have weekend hours according to Terrill.
That downtown property along I-581 known as the Elmwood Building has been purchased by Freedom First Credit Union, which will use the former furniture store and the one-time home for Meridium as its headquarters. Freedom First will move employees there over time; GE Digital will be a tenant for now. The century-old building has been renovated in recent years.
(Press release) Freedom First has purchased the Elmwood Building located at 207 Bullitt Ave SE in Roanoke's downtown historic district to serve as its future corporate headquarters. "Our continued growth has made it possible to purchase this terrific property where we will one day consolidate many of our business units into one location," said President and CEO Paul Phillips about the purchase. "One of our focus areas is providing loan capital to commercial developers who transform old buildings into community assets. So, it seems only fitting that our headquarters would be located in just such a building, with its timber framing, exposed brick, original floors and a blend of modern amenities, it's a truly beautiful building that our team members will enjoy."
Built in 1919, the Elmwood Building has been used by a hardware store, furniture warehouse, Meridium, Inc., and most recently GE Digital. Consisting of four floors and approximately 46,500 square feet, the building will continue to house GE Digital on three floors with Freedom First's administrative offices occupying the fourth floor. As more space becomes available in the building, Freedom First will move employees into those areas.