News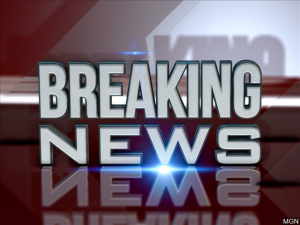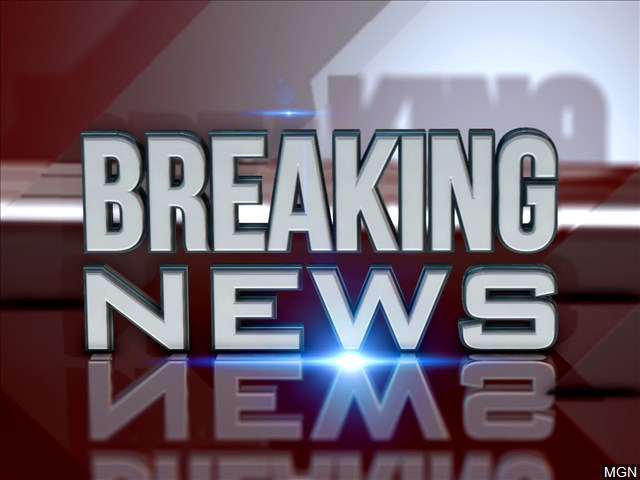 Emergency Crews are responding to a reportedly large fire this morning at the old Bedford Middle School on Longwood Avenue. The road is blocked off at Peaks Street and North Bridge Street. When asked, sheriff's deputies told WSLS-10 they have been at the scene of the fire for so long they lost track. In April, Bedford town council approved a deal to renovate the vacant school into apartments.
(from Chamber release) The Salem-Roanoke County Chamber of Commerce has named Beth Bell as its new executive director.  Bell started work last week as the organization's new executive leader. Bell will focus on providing support and resources to the Chamber's growing membership base through recognition, strategic connections, relevant events and partnership opportunities.  Bell comes to the Chamber after serving as President of FemCity Roanoke, a local chapter of an international women's business networking community.  Under Bell's leadership, the organization has grown to hundreds of members over the past three years and has a robust and member driven event calendar.
Bell graduated from Radford University with a degree in Business Administration, Management.  After graduation, she began a successful 15-year career at Anthem, Inc, serving primarily in leading cultural and process improvement projects. She excelled in communications and associate engagement.  In addition, Bell is self-employed as publisher of the hyper-local, online resource for families, Macaroni Kid Roanoke.  In this role, Bell has helped local businesses with marketing and engagement opportunities for eight years.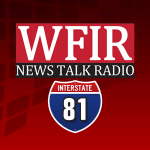 Work to widen a busy two-mile stretch of I-81 to three lanes will begin this spring. VDOT says the contract was awarded this month to build a third lane between I-581 and Electric Road. It is the most heavily-traveled section of 81 in Virginia. The project should be complete by the summer of 2022. WFIR's Evan Jones has more:
News release: The Commonwealth Transportation Board (CTB) at its January 15 meeting in Richmond awarded a contract to widen two miles of Interstate 81 in Roanoke County.
The contract for $27.3 million was awarded to Branch Civil, Inc. of Roanoke, to construct a third lane on northbound and southbound I-81 between exits 141 (Salem) and 143 (Roanoke).
The third lane will add capacity along a busy stretch of I-81 where motorists currently experience peak-hour delays due to the high volume of traffic entering and exiting the interstate.
Approximately 70,000 vehicles use this section of Interstate 81 each day making it the mostly heavily traveled section in Virginia.
Work is expected to begin on the widening project in spring 2020 and be completed in summer 2022.
The CTB included funding for this project in the Virginia Department of Transportation's budget as result of the Roanoke Valley Transportation Planning Organization submitting SMART SCALE applications in 2015 and 2016.
This funding is separate from the Interstate 81 Corridor Improvement Fund that the Virginia General Assembly established in 2019.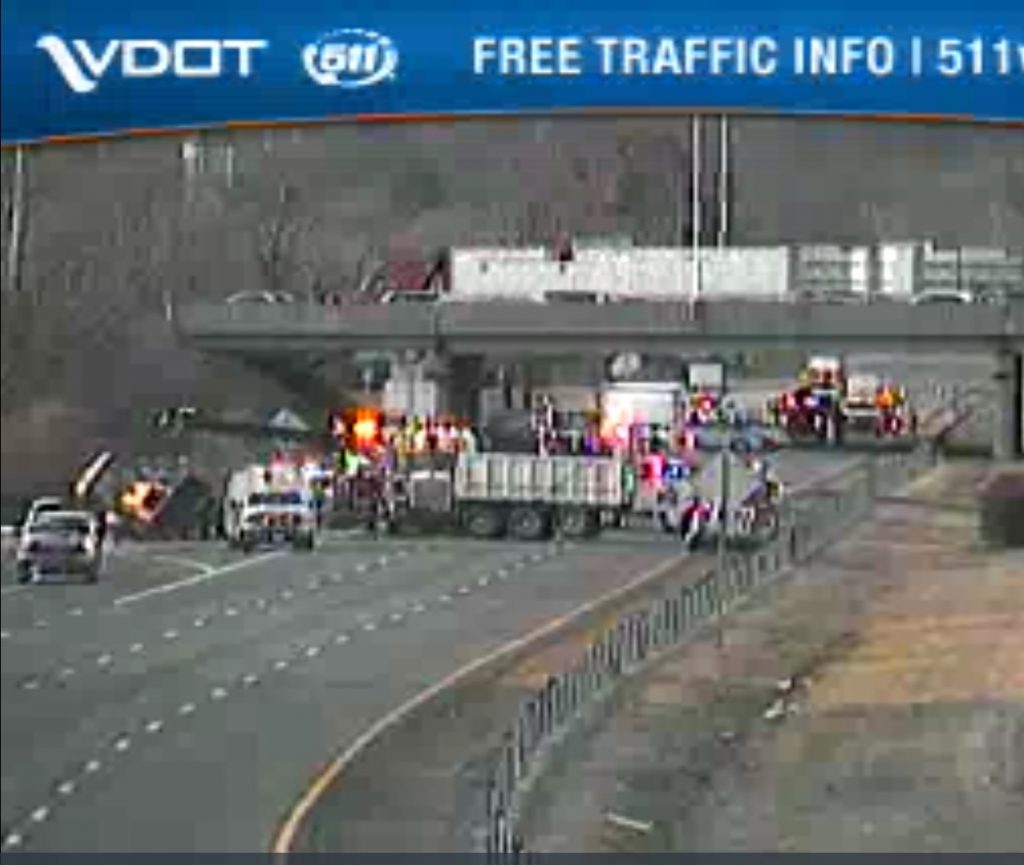 UPDATE: The accident has cleared and traffic on I-581 and 81 is returning to normal.
PREVIOUS:  Major travel headaches at this hour on southbound Interstate 581 between between I-81 and Hershberger Road. There is an accident involving a large dump truck pulling a front loader just south of the Hershberger Road bridge that is blocking all lanes there. As a result, police are diverting all southbound traffic off the highway at Peters Creek Road. 581 is backed up as far as I-81 and local roads in the area are clogged as well. And in the last half hour, police are now blocking access to 581 from 81, and there are growing delays in both directions as you head south from Hollins or north from Electric Road.
RICHMOND, Va. (AP) — The Virginia Senate approved legislation Wednesday that would allow authorities to take guns away from people deemed dangerous to themselves or others, as the state moves closer to joining a growing number of states enacting so-called "red flag" gun laws.
The Democratic-led Senate voted for the bill despite fierce resistance from Republican lawmakers. GOP Sen. Amanda Chase called supporters of the legislation "traitors" and said the proposed law would embolden criminals and hurt law-abiding citizens.
Democrats said the bill could help prevent mass shootings and said similar laws have worked well in 17 other states. Democrats said the bill had been carefully crafted to preserve due process and protect individual rights.
The bill now moves to the House. It is one of several gun-control measures the new Democratic majority at the General Assembly is set to pass this year.
GREENBELT, Md. (AP) — A former Canadian Armed Forces reservist plotted with other members of a white supremacist group to carry out "essentially a paramilitary strike" at a Virginia gun rights rally, a federal prosecutor said Wednesday.
U.S. Magistrate Judge Timothy Sullivan agreed to keep Patrik Mathews, 27, detained in federal custody pending a Jan. 30 preliminary hearing.
Mathews leaned back in his chair and quietly laughed when the magistrate read aloud a transcript of a video in which the Canadian national advocated for killing people, poisoning water supplies and derailing trains.
"This is a very dangerous person," the magistrate said during Mathews' detention hearing in Maryland. "He espouses very dangerous beliefs."
Mathews and two other men were arrested last Thursday on federal felony charges in Maryland and Delaware, just days before they were believed to be headed to a pro-gun rally in Virginia's capital. Federal prosecutors said in a court filing Tuesday that a hidden camera captured the men discussing "the planning of violence" at the rally and expressed hope that bloodshed could start a civil war. Monday's event had attracted tens of thousands of people and ended peacefully.
"This is a domestic terrorist investigation," Assistant U.S. Attorney Thomas Windom said Wednesday.
Defense attorney Joseph Balter said Mathews may have used "alarming" and "outrageous" language in conversations captured on video at a Delaware home in the days leading up to the rally. But Balter said his client's statements are protected by the First Amendment as free speech and did not reflect any specific plans for violence.
"One man's domestic terrorist can be another man's exercise of his First Amendment rights," Balter said.
Windom said the men were preparing for a civil war when they packed up food and other supplies that they apparently intended to use during and after the Virginia rally.
"Mr. Mathews was not arrested for violating the First Amendment of the Constitution," Windom said.
Another man who was arrested, Brian Mark Lemley Jr., waived his right to a detention hearing. A third defendant, William Garfield Bilbrough IV, is expected to appear in court at separate detention hearing Wednesday.
A closed-circuit television camera and microphone installed by investigators in a Delaware home captured Mathews talking about the Virginia rally as a "boundless" opportunity, prosecutors said.
"And the thing is you've got tons of guys who … should be radicalized enough to know that all you gotta do is start making things go wrong and if Virginia can spiral out to … full blown civil war," he said.
Lemley talked about using a thermal imaging scope affixed to his rifle to ambush unsuspecting civilians and police officers, prosecutors said.
"I need to claim my first victim," Lemley said on Dec. 23, according to Tuesday's detention memo.
"We could essentially like be literally hunting people," Mathews said, according to prosecutors. "You could provide overwatch while I get close to do what needs to be done to certain things."
FBI agents arrested Mathews, Lemley and Bilbrough as part of a broader investigation of The Base. Authorities in Georgia and Wisconsin also arrested four other men linked to the group.
Mathews and Lemley are charged with transporting a firearm and ammunition with intent to commit a felony. Bilbrough is charged with "transporting and harboring aliens."
Bilbrough's attorney, Robert Bonsib, said last Thursday that he was "underwhelmed" by a prosecutor's arguments for keeping his client detained. Bilbrough was the only one of the three men not facing a firearms-related charge.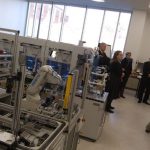 GO Virginia Region 2 highlighted the accomplishments of 15 grant recipients who were awarded funding in 2019, this morning at Virginia Western's STEM building.  Grant funding from the GO Virginia public-private partnership is focused on talent, technology, entrepeneurship, and site development in Southwestern and Central Virginia. To date there have also been more than 200 business "engagements." Ab Boxley is GO Virginia Region 2's Vice Chair: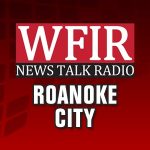 Roanoke City Council had delayed a decision from an earlier meeting after some residents in the Gainsboro area objected but last night it paved the way for a pedestrian plaza with a "yes" vote. WFIR's Gene Marrano with an update: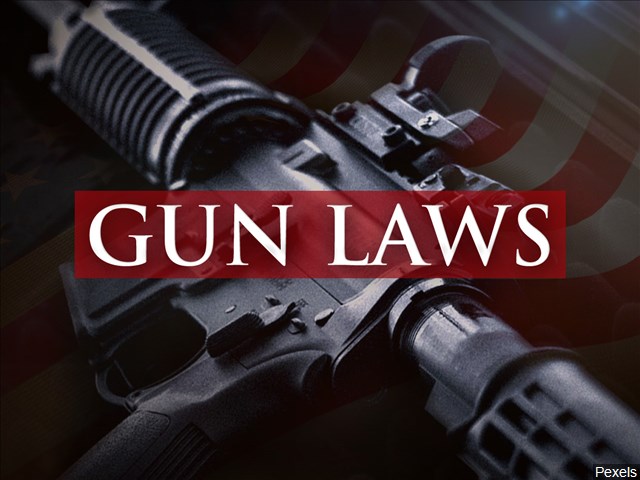 While thousands rallied against gun control measures this week in Richmond, a poll shows overwhelming support for two gun-control bills – but a Wason Center at Christopher Newport University analyst says one bill could be abandoned. WFIR's Ian Price has more: