News
Governor Ralph Northam, who has made a number of moves including calling for the removal of Confederate monuments and signage since his own blackface scandal earlier this year has now announced the establishment of a Commission on African American History Education. The Commission is "charged with reviewing Virginia's history standards, and the instructional practices, content, and resources currently used to teach African American history in the Commonwealth," according to a news release from the Governor's office (excerpted below).
Hampton – Governor Northam made the announcement speaking at the 2019 Commemoration of the First African Landing, a ceremony to commemorate the 400th anniversary of the arrival of the first enslaved Africans in English-occupied North America at Point Comfort in 1619.  "The full history of Virginia is complex, contradictory, and often untold—and we must do a better job of making sure that every Virginia graduate enters adult life with an accurate and thorough understanding of our past, and the pivotal role that American Americans have played in building and perfecting our Commonwealth," said Governor Northam.
"The important work of this Commission will help ensure that Virginia's standards of learning are inclusive of African American history and allow students to engage deeply, drawing connections between historic racial inequities and their continuous influence on our communities today." The Executive Order tasks the Commission with issuing a report no later than July 1, 2020, with recommendations for improving the student experience.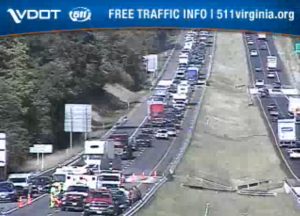 UPDATE: VDOT reports the accident is cleared, and all lanes are open again.
PREVIOUS: For the second day in a row, an accident near milemarker 139 is creating southbound backups on Interstate 81. Both lanes are now blocked there, and just like yesterday, all traffic is getting by on the right shoulder. Southbound delays already extend several miles, and we also see northbound backups for several miles as you approach the scene, so be prepared for slowdowns either way through the Salem area.
The passenger numbers keep taking off at Roanoke-Blacksburg Regional Airport. Officials there say the number of people flying in and out in July was up 5% from the same month last year. And for the first 7 months of 2019, year-to-date passenger traffic is up almost 8%.
NEWS RELEASE: The Roanoke-Blacksburg Regional Airport continues to see 2019 traffic increase with July traffic up 5.0% on a year over year basis. July 2019 saw 61,627 passengers fly via ROA compared to 58,646 in July of 2018, an increase of 2,981 passengers. Year to date passenger traffic is up 7.8% versus 2018 with 401,705 passengers served this year compared to 372,503 in 2018. Strong community support, additional capacity, and improved airline operational reliability have all played roles in the continuation of sustained passenger growth, which began in September of 2016. July 2019 saw an increase of 2,981 passengers versus July 2018, which equates to 96 more passengers flying ROA each day. Year to date 2019 traffic is up an average of 137 passengers a day versus 2018. At this pace, the airport is on track to have its busiest year since 2000. "We are pleased to see this positive trend continue in to 2019, especially given our strong traffic numbers in 2016, 2017 and 2018," stated Timothy T. Bradshaw, A.A.E., executive director of the Roanoke Regional Airport Commission. "Passenger demand is a critical factor when speaking with airlines regarding improving and increasing air service to our region. Our carriers have added capacity at ROA and our customers have utilized it. We appreciate the support of our community choosing to fly ROA." The Commission continually works with the airlines to improve reliability, reduce airfare and upgrade equipment serving the region. This has played a significant role in the increase of passengers using the airport. In addition, the commission has invested resources to promote the services available at ROA and sincerely thanks our customers for choosing to fly ROA.
FROM ROANOKE CITY SCHOOLS: There could be delays this afternoon on the following bus routes: Bus 43 Crystal Spring/Addison Bus 53 Round Hill/Fleming Bus 61 Westside/PH Bus 73 Fallon/Fishwick Bus 76 RAMS/Fleming Bus 88 Monterey/Fleming Bus 94 Fairview/Fleming Bus 124 Fairview/Fleming Bus125 Fallon/Fishwick Bus 137 Hurt Park/Fishwick Bus 142 RAMS/Wilson.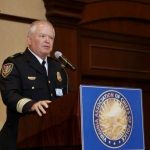 Roanoke City Police Chief Tim Jones sat down with us to discuss his up coming retirement. WFIR's Rob Ruthenberg reports:
A newly-revamped task force is now at work in efforts to find whoever killed Virginia Tech students Heidi Childs and David Metzler almost 10 years ago. The two were high school sweethearts from the Lynchburg area, and they were found murdered at a National Forest Service recreation area parking lot. Police say they will take another look at all the evidence collected to this point, and they hope that this and new technology – like DNA evidence – will lead to arrests. Montgomery County Sheriff Hank Partin:
Also announced today: the reward fund has grown to $100,000 for information that leads to an arrest for the murders. Lieutenant Colonel Timothy Lyon heads the State Police Bureau of Criminal Investigation:
At today's news conference, police said there are people out there who know what happened and who committed the murders, and they urged those people to come forward so the Childs and Metzler families can find peace in their lives.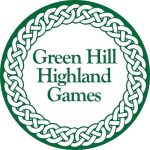 A celebration of Scottish culture, with "heavy athletics" and bagpipes. The Green Hill Highland Games celebrates its 11th year tomorrow. Organizer Chad Clark's vision for the games is all about balance. The Greenhill Highland Games are tomorrow from 9am-6pm at Green Hill Park near Salem in west Roanoke County. (hear and see a complete in studio conversation on the WFIR News Facebook page)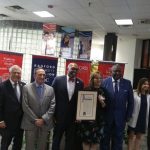 The actual transition from Jefferson College of Health Sciences to "Radford University Carilion" took place last month but today all three parties involved – including Carilion – celebrated the merger with a proclamation from Roanoke City Council. The merger plans were announced in January 2018. The first classes for health care students under the Radford University Carilion banner begin on Monday. NL Bishop was the president of Jefferson College for nine years:

Blues, Funk, Southern Rock, R&B, Bluegrass. That's how Roanoke Outside Foundation describes the live music lineup announced this morning for GoFest in October. WFIR's Gene Marrano has more: