News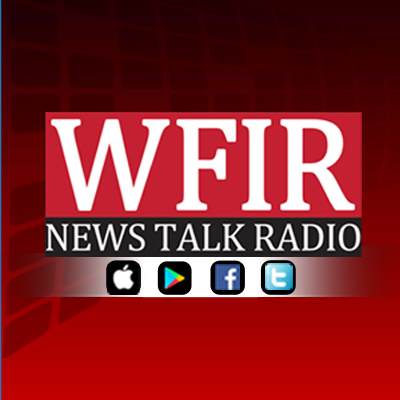 ARLINGTON, Va. (AP) — Police in northern Virginia believe the evacuation of an entire shopping mall this weekend happened because a child shouted inside a movie theater about a shooter.
The reports about a shooting led to a massive police presence Saturday evening at the Ballston Quarter mall in Arlington and search. The Arlington County Police Department says it found no evidence that a shooting took place.
An Arlington County news release on Sunday said a preliminary investigation suggests the unknown male youth entered a theater where a horror movie was playing and shouted— leading people inside to flee and yell for 911 calls. The police investigation is continuing.
Authorities say one person suffered a minor injury while evacuating.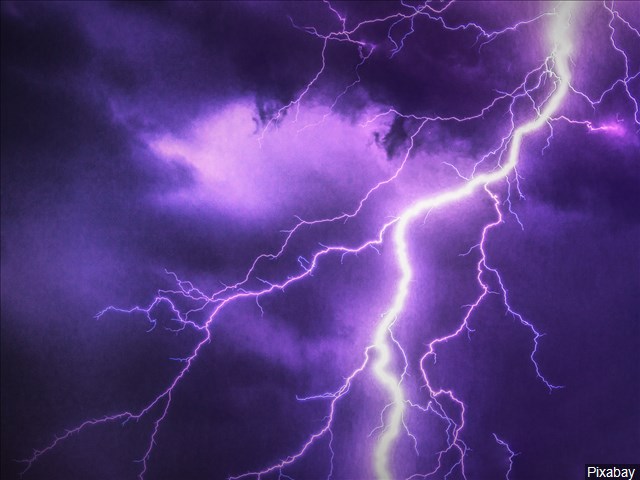 HOT SPRINGS, Va. (AP) — Authorities say a 12-year-old boy has died after being struck by lightning in the Virginia mountains.
Media outlets report the Bath County Sheriff's Office saying the lightning strike occurred Saturday afternoon in the Hot Springs area. The office said the unnamed boy died late Sunday morning.
The office says the local rescue squad initially requested on Saturday a medical airlift for the boy, who wasn't breathing. But it couldn't be arranged due to the bad weather. Instead the boy was transported to Bath Community Hospital and later to Roanoke Carilion Hospital.
The sheriff's agency says the boy was visiting family in the Hot Springs area, but no other details will be released.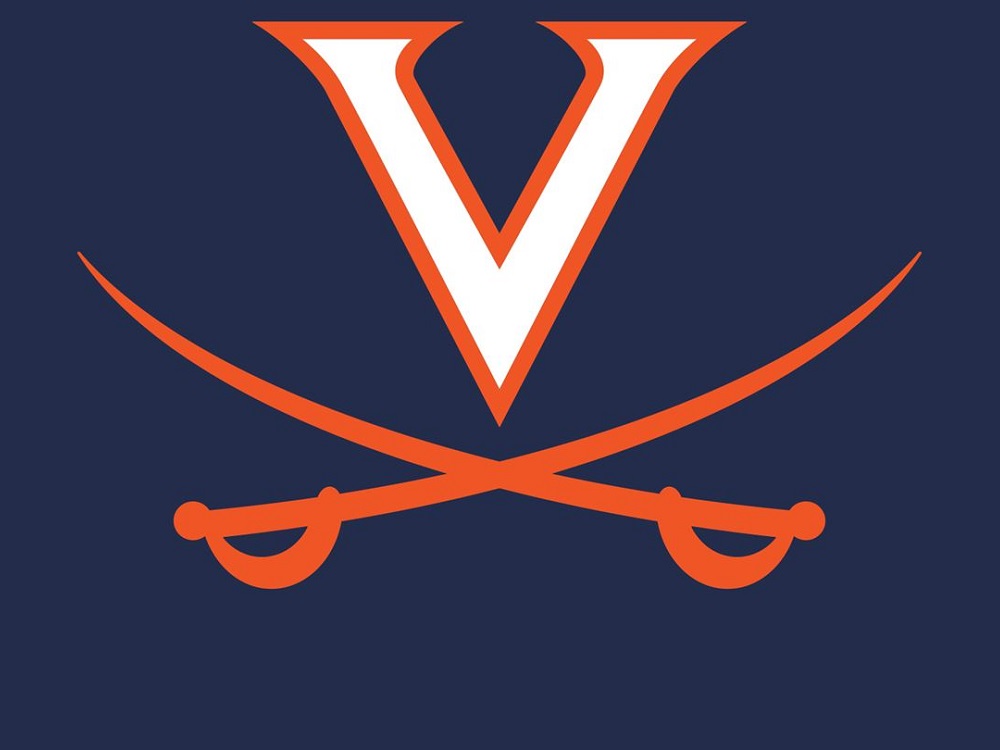 CHARLOTTESVILLE, Va. (AP) — More than five months after Virginia won its first basketball national championship, the school hosted a celebration Friday night, raising a banner to the rafters of John Paul Jones Arena as thousands of boosters and fans showered the players and coaches that made it happen with cheers and adoration.
Coach Tony Bennett said the event was timed so that former members of the program and coaches could enjoy it. A more traditional celebration at the beginning of the next season, he said, would have prevented any former players still competing from attending, and made it difficult for coaches still coaching to enjoy.
Among the players in attendance were De'Andre Hunter, Ty Jerome and Kyle Guy, all of whom left with eligibility remaining for the NBA. Jerome and Guy met with the media before the celebration and agreed that the reality of their accomplishment has still not set in, with Jerome surmising "I don't think it ever will."
Bennett, though, hoped the celebration, filled with video highlights and the presentation of championship rings, would help.
The Cavaliers won their final three games after trailing in the final seconds, and Bennett said when he finally watched the telecasts of the games, he realized that while his mind was racing with strategic thoughts in the moments as they unfolded, watching from his couch highlighted how difficult it was for spectators.
"I was like, 'Oh, this is close,'" he said, sitting upright in his seat for effect. "'What's going to happen? Did we win?'"
Guy, the last of the three drafted this year, said his goal when he came to Virginia was to accomplish everything he could.
"I'm very excited to be here," he added before the celebration, "and celebrate this one last time."
RICHMOND, Va. (AP) — Couples planning to get married in the state will no longer have to disclose their race on their marriage application, Virginia's attorney general said.
Clerks were notified of the change in an email late Friday, about a week after three couples filed a federal lawsuit challenging the state requirement, the Richmond Times-Dispatch reported.
"These changes will ensure that no Virginian will be forced to label themselves in order to get married," Herring said in a statement to the newspaper Friday. "I appreciate the courage these couples showed in raising this issue, and I wish them all the best in their lives together."
In a memorandum to Janet Rainey, director and state registrar of the Division of Vital Records, Herring wrote that circuit court clerks, by law, must ask people seeking a marriage license their race, but he said couples can decline to answer the question. Clerks should issue a marriage license regardless of whether an applicant answers the question, Herring said.
The Division of Vital Records has revised the marriage certificate form so couples know they are free to decline to answer the question.
The lawsuit said one Virginia county provided a list of more than 200 potential races to a couple that questioned the requirement. It included "American," ″Aryan," ″Moor" and "Mulatto."
Civil-rights lawyer Victor Glasberg, who had filed the lawsuit, said Virginia was one of only eight states requiring marriage applicants to disclose their race.
___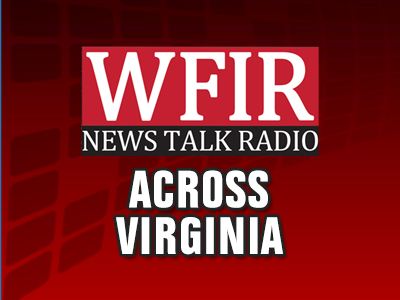 NEWPORT NEWS, Va. (AP) — Police say three teenagers who were shot after a high school football game in Virginia are expected to survive.
Newport News Police said via Twitter on Saturday that the shootings happened at the end of a football game at Todd Stadium on Friday night.
A 14-year-old victim was found in the stadium's parking lot. Two 19-year-olds were found on a street near the stadium. The victims were taken to hospitals for treatment of gunshot wounds. Police say none of the injuries are life-threatening.
Newport News Police Chief Steve Drew told local media that paramedics were already on scene because of the game.
An investigation was ongoing.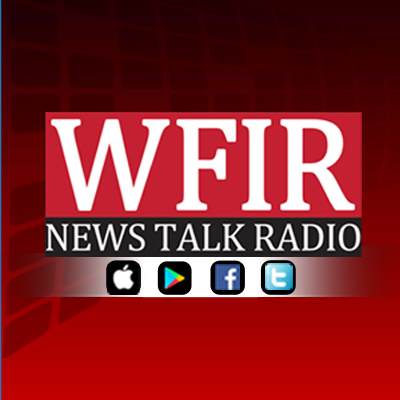 From Roanoke Police Department: On September 14, 2019 just after 2:00 am, Roanoke Police responded to the sound of shots fired in the 3600 block of Williamson Rd NW. Responding officers observed a large crowd leaving the area. While investigating, two adult males arrived at Carilion Roanoke Memorial Hospital by private transportation, each with gunshot wounds. Both men are being treated for their injuries. Roanoke Police do not believe there is any further danger to the community regarding this incident. Charges are pending. This is an ongoing investigation. Anyone with information about this incident is asked to call (540)344-8500 and share what you know. You can also text us at 274637; please begin the text with "RoanokePD" to ensure it's properly sent. Both calls and texts can remain anonymous.
Roanoke Police have arrested a teenage suspect for a shooting death this week, and they are seeking a second. Police say 18-year-old Cinque Fayette of Roanoke is charged with the murder of a juvenile Wednesday night near 13th and Campbell Southwest. Officers are asking for help finding 17-year-old Ozmeik Clements. He faces a first-degree murder charge.
UPDATE FROM ROANOKE POLICE: Regarding this incident, on September 12th Roanoke Police arrested Cinque Fayette, 18 of Roanoke. Fayette is charged with 2nd degree murder. Roanoke Police are also seeking the community's assistance locating a second individual. Ozmeik Clements, 17 of Roanoke, is wanted on charges of 1st degree murder and use of a firearm in the commission of murder. Clements (pictured attached) is described as a black male, approximately 5 ft tall and weighs 110 lbs. Anyone with information about Clements whereabouts or this incident is asked to call (540)344-8500 and share what you know. You can also text us at 274637; please begin the text with "RoanokePD" to ensure it's properly sent. Both calls and texts can remain anonymous.
PREVIOUS:On September 11, 2019 just before 10:00 pm, Roanoke Police responded to a report of a person shot at the intersection of 13th Street SW and Campbell Avenue SW. Upon arrival, officers located a juvenile male who had been shot. Roanoke Fire-EMS pronounced the male deceased on scene. Roanoke Police are currently on scene investigating. No arrests have been made regarding this incident. Anyone with information about this incident is asked to call (540)344-8500 and share what you know. You can also text us at 274637; please begin the text with "RoanokePD" to ensure it's properly sent. Both calls and texts can remain anonymous.
Mill Mountain Theatre took the wraps off its 2020 season with a "reveal party" last night. More on what's in store from WFIR's Gene Marrano.
Click Below to hear a full length conversation with Ginger Poole about the 2020 Mill Mountain Theatre season:
Roanoke welcomes everyone with open arms, understanding and tolerance. That was the word this morning as "Welcoming Week" events kicked off at the City Market Building.  Delegate Sam Rasoul and Mayor Sherman Lea were among  the speakers this morning. Its an annual national event; in Roanoke it runs through the 22nd. City Manager Bob Cowell:
NEWS RELEASE: On September 10, 2019 at approximately 5:33pm a threatening message was discovered inside Hanes Brands Inc. located at 380 Beaver Creek Dr., Martinsville, VA. The message indicated that an explosive device had been placed inside the facility. The Henry County Sheriff's Office Explosives Detection Canine and his handler along with other deputies conducted a systematic search of the building. Nothing suspicious was located.
The Henry County Department of Public Safety and local volunteer fire and rescue units were on scene as a precaution. The Henry County Sheriff's Office and Hanes Brands officials worked together to ensure the safety of the employees. Through the course of the investigation a male employee was developed as a suspect.
Alvin Donnell Hunt, 22, of 1004 Smith Lake Rd., Martinsville, Va. was charged with one count of Threat to Bomb (Felony).  Hunt was released on a $3,500 unsecured bond.
Anyone having information pertaining to this incident is asked to contact the Henry County Sheriff's Office at (276) 638-8751 or the Crimestoppers Program at 63-CRIME (632-7463). The Crimestoppers Program offers rewards up to $2500.00 for information related to crime.  The nature of the crime and the substance of the information determine the amount of reward paid.