News
Blue Ridge PBS is set to debut a new documentary on the Hotel Roanoke this weekend at – where else – The Pine Room at Hotel Roanoke. Blue Ridge PBS Interim President and CEO William Anderson says this documentary isn't really focusing on when Hotel Roanoke almost closed for good in the 80s:
You can see the documentary "Hotel Roanoke: The Grand Old Lady on the Hill" on Blue Ridge PBS with a free viewing at the Pine Room tomorrow night at 7 pm. It also replays at 8:30 and is available all weekend on Blue Ridge Streaming.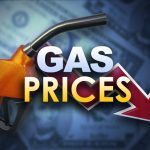 There are now just two weekends remaining for the traditional summer travel season, and as fall approaches, AAA predicts average pump prices to drop 25 cents a gallon in coming months. Three main reasons are cited: lower crude oil prices, less demand for gasoline once summer ends, and the annual changeover to a less-expensive winter gasoline blend. WFIR's Evan Jones has more:

The Anthem Go Outside Festival has announced its music lineup for October 18th through the 20th – and you're hearing it first on WFIR. Andy Frasco and the U.N. is the headliner, along with FloydFest On the Rise winner Downtown Abby & The Echoes. Also in the GoFest lineup of free live music is Southern Avenue and local favorites including Chupacabras and GOTE. Andy Frasco's band has played with the likes of Snoop Dogg, Joe Walsh and Peter Frampton.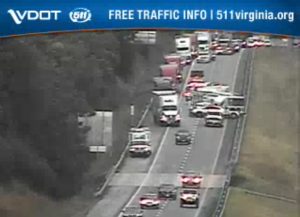 UPDATE: VDOT reports the accident was cleared Thursday evening.
PREVIOUS: Major southbound backups are building on Interstate 81 in the Salem area. A VDOT traffic camera shows all traffic just getting by on the right shoulder near milemarker 139 between Thompson Memorial Drive and Wildwood Road. The backups have quickly extended as far back as I-581.
FROM 511 VIRGINIA: On I-81 at mile marker 139.2 in the County of Roanoke, motorists can expect delays due to a vehicle accident. The South left shoulder, left lane, and right lane are closed. Traffic backups are approximately 5.0 miles.
Last updated:
ANCHORAGE, Alaska (AP) – A 26-year-old Virginia soldier assigned to Alaska has died of injuries suffered in a weekend motorcycle crash. The Army says Sgt. Timothy Scott Woods II of Salem died Tuesday at Providence Alaska Medical Center. Woods was severely injured Saturday when he lost control of his motorcycle and hit a guardrail along the Glenn Highway near the interchange with the Parks Highway. Woods was stationed at Joint Base Elmendorf Richardson in Anchorage and assigned to an airborne infantry combat team. Woods joined the Army in January 2013. He trained at Fort Benning, Georgia, and served at Joint Base Lewis-McChord, Washington, and Fort Carson, Colorado. He transferred to Alaska in August 2016.
Its back again from the Labor Day weekend through the end of the year whenever there's a holiday – "Checkpoint Strikeforce" returns for an 18th year with saturation patrols and DUI checkpoints. Kurt Erickson is with the DMV-funded initiative: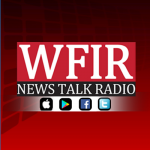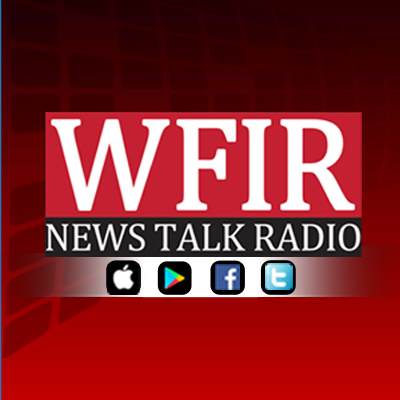 NEWS RELEASE: (Richmond, Va.) – The Virginia Department of Agriculture and Consumer Services (VDACS) is advising consumers not to purchase or use a product sold under the name V8, which is a supplement promoted for male sexual enhancement. As of Aug. 21, 2019, the Virginia Department of Health (VDH) had received three reports in the metro Richmond area of patients experiencing severe hypoglycemia (very low blood sugar) after taking V8 pills. The patients required emergency care.
Symptoms of hypoglycemia include irritability, anxiety, shakiness, hunger, profuse sweating and/or a racing heartbeat. Anyone experiencing severe hypoglycemia should seek immediate medical attention. Individuals and healthcare professionals should contact one of Virginia's three Poison Control Centers at 800.222.1222 about adverse events and side effects to products.
Preliminary laboratory analysis has identified several compounds within the pills that could result in severe hypoglycemia. Testing is ongoing. The U.S. Food and Drug Administration (FDA) has reported an emerging trend of over-the-counter products containing hidden active ingredients that are harmful.
VDH, VDACS, the VCU Poison Center and the Division of Consolidated Laboratory Services are collaborating on this investigation. VDACS Food Safety Specialists are actively seeking this product at convenience stores and other retail locations and will remove and destroy any product located.
The 2019-2020 Roanoke Symphony Orchestra season features plenty of familiar names including Mozart and Beethoven – plus a few new wrinkles as WFIR's Gene Marrano reports:
RICHMOND, Va. (AP) _ Authorities in Virginia say an inmate in a state prison has died after a fight. The Virginia Department of Corrections said in a news release that Pakastan Algier Gary died early Wednesday evening at a hospital. Gary was incarcerated at Sussex I State Prison, which is about 45 miles (72 kilometers) south of Richmond. Prison officials said the 45-year-old Gary was in a fight with another inmate. Officials said his cellmate, Frank Elmo Reid, is a suspect in their ongoing investigation into Gary's death.