News
Roanoke County and Center in the Square are still looking to fill hundreds of volunteer shifts for the first-ever "Illuminights" at Explore Park. It is a half-mile path with hundreds of of thousands of lights on display — along with many other holiday activities starting the evening after Thanksgiving. WFIR's Evan Jones has the story:
Illuminights opens Friday, November 29 and continues for 29 nights through the holiday season. Click here for full information on the event and click here forvolunteer signups.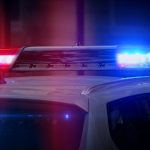 UPDATE: Police in Giles County say a woman abducted yesterday in the town of Rich Creek,was found safe and a suspect is in custody. Officials say a tip helped police locate the woman, who sustained minor injuries, in Monroe County, West Virginia yesterday. The suspect has been charged with abduction and malicious wounding.
PREVIOUS: Police in Giles County say a woman was abducted today in the town of Rich Creek, and witnesses say she suffered noticeable head and face injuries in the incident. Officials say it happened this afternoon;  the abductor is described as an older white male who drove off with the victim in a maroon SUV and headed toward nearby West Virginia.
FROM RICH CREEK POLICE:  The RCPD and Giles Sheriffs Office is investigating an incident that occurred at approximately 1:10 PM on today's date. A unidentified female was reported to have been abducted from the area of Pizza Plus in Rich Creek. The suspect vehicle is a maroon SUV, possibly a GMC or Chevrolet with a tag containing the numbers 0099. The tag possibly also had the letters PA on the left or the tag but not part of the tag number. The vehicle was driven by an older white male with Gray hair. The victim is described as early 20s with short brown hair, jeans and a fur coat. The victim sustained noticeable injuries to her head and face during the incident, according to witnesses. If anyone sees this vehicle or has any information, please contact 911 immediately. Last known direction of travel is 460 West Bound towards Mercer County.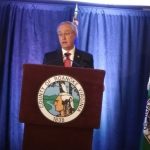 The annual State of Roanoke County address hosted by the Roanoke Regional Chamber of Commerce featured status updates on schools and the county government. WFIR's Gene Marrano was at the Holiday Inn-Tanglewood this morning: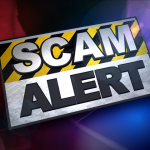 The Better Business Bureau reports on-line puppy scams are back that use phony western and Southside Virginia addresses as their locations. Scammers offer a price that is much lower than normal, and they show photos are lifted from other sites. The BBB urges you to never buy a puppy without seeing it first in person. WFIR's Evan Jones has more: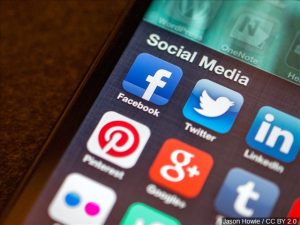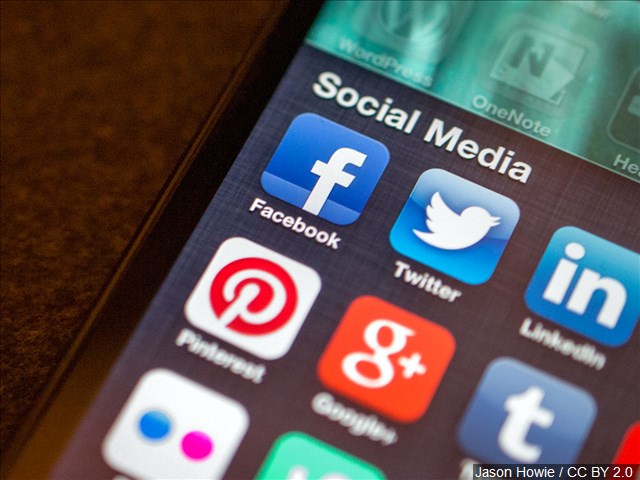 Virginia's Senior Democratic US Senator says a lack of regulations for social media platforms has contributed to current political discourse. WFIR's Clark Palmer explains.
The public comment deadline is nearing before a proposed consent decree between the commonwealth and Mountain Valley Pipeline will be entered into court. They say the decree is unfair, unreasonable, and not in the public interest. And MVP opponents say state oversight remains insufficient. Freeda Cathcart is among to local pipeline opponents:
Under the proposed agreement between MVP and the commonwealth, the pipeline will pay a civil penalty of more than $2 million for environmental violations, and future compliance will be supervised by the courts. Pipeline officials say previous environmental shortcomings have been corrected.
The public comment period ends November 27.  Click here for full consent decree information, including how to file a comment, on the Virginia Department of Environmental Quality website.
Roanoke fire officials say an early-morning house fire caused about $40,000s in damage to a home on the 1100 block of Marlian Avenue Northwest, which is near near I-581. The fire is listed as accidental, but no specific cause is yet given. There are no injuries reported.
NEWS RELEASE: At 2:30am, Roanoke Fire-EMS responded to a fire in the 1100 block of Marlian Ave NW. Initial units found heavy smoke coming out of the home. No injuries were reported- resident and cat made it out safely. ‪Cause of the fire was accidental- estimated cost of damage $40,000.
‪At 2:30am, Roanoke Fire-EMS responded to a fire in the 1100 block of Marlian Ave NW. Initial units found heavy smoke coming out of the home. No injuries were reported- resident and cat made it out safely.‬ ‪Cause of the fire was accidental- estimated cost of damage $40,000. ‬

Posted by Roanoke FireEMS Department on Tuesday, November 19, 2019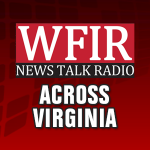 RICHMOND, Va. (AP) _ Officials in Virginia say the state is seeing an alarming uptick in the number of motorcycle deaths where the rider wasn't a wearing a helmet. The Virginia Department of Motor Vehicles said in a press release Tuesday that seven motorcyclists who weren't wearing helmets died this year. The department said the number is the highest it's been in a decade. The state says that helmets are about 29 percent effective in preventing motorcyclist deaths and about 67 percent effective in preventing brain injuries. Put another way, the state says a rider without a helmet is 40 percent more likely to suffer a fatal head injury. The state also said that motorcycle-related deaths are slightly higher this year. As of November 15, 87 people have died compared to 83 last year.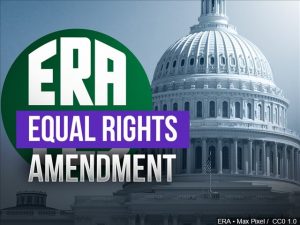 The symbolic head of the State Senate's bills for the upcoming General Assembly is the Equal Rights Amendment. If it were approved by the newly Democratic-controlled General Assembly, the amendment that was first introduced in the 1920's could be added to the Constitution — if it would survive legal challenges as to whether Virginia's ratification came more than 40 years too late. WFIR's Ian Price has more: