Evan Jones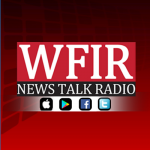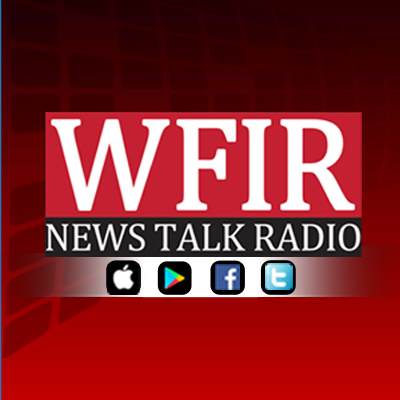 The search for murder suspect Michael Brown disrupted life in many ways in the Grandin Village area — and to a lesser extent, throughout Roanoke. Neighborhood residents were urged to shelter in place, some Grandin businesses closed for the day, and citizens were urged to be careful in their cars and homes. We found mixed levels of concern, as WFIR's Evan Jones reports:
A 71-year-old Bedford County man is charged with being a repeat child pornography offender. The county sheriff's office says 71-year-old Warren Norris is accused of making child porn. The arrest followed searches at New Market Loop and Hydaway Drive, both in the Forest area. Officials say they recovered "numerous pieces" of digital and other evidence from both locations.
NEWS RELEASE: On November 2nd, Bedford County Sheriff's Office investigators assigned to the Southern Internet Crimes Against Children Task Force (SOVA-ICAC) began an investigation into an alleged sexual assault of a minor and possession/manufacture of Child Pornography . The initial investigation led to a search war rant being executed at 1051 New Market Loop. A second search warrant was conducted with assistance from the Campbell County Sheriff's Office at 75 Hydaway Dr in Forest VA. Investigators recovered numerous pieces of digital and other evidence from both locations.
Warren Norris, 71 of Bedford County VA, was subsequently arrested for two counts of violation of a protective order and taken before a magistrate and committed to jail pending a bond hearing. Investigators then charged Norris with: 1 count:Production, publication, sale, financing, etc., of Child pornography. 9 counts: Second or subsequent offense. This is an ongoing investigation and anyone with any information about this case is asked to call The Southern Internet Crimes Against Children's Task Force at 434-534-9521.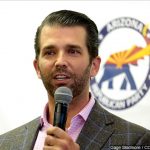 President Trump's oldest child told a Liberty University audience that conservatives must fight back when attacked from left — and his father is one of the few in recent decades to do it. Donald Trump, Jr. was there yesterday to promote his new book in which he writes that conservatives have allowed the left to use all sorts of tactics to smear them — without making any effort to fight back. He delivered a similar message at Liberty, as WFIR's Evan Jones reports:
The cold temperatures that moved in yesterday may lead some bears to decide it is time to begin hibernation. Whenever they do so, those with tracking collars are helping state game officials learn more about exactly where and how the denning takes place. More from WFIR's Evan Jones:
11-13 Hibernating Bears Wrap1-WEB
Holy Cross Regional Catholic School in Lynchburg will close at the end of the current school year. The Richmond Catholic Diocese says it is the result of declining enrollment – down by more than 60% in the last 18 years. Holy Cross opened in 1879.
NEWS RELEASE: (RICHMOND, VA) – Today, the Catholic Diocese of Richmond's Office of Catholic Schools announced that Holy Cross Regional Catholic School in Lynchburg will permanently cease operations at the end of the 2019-2020 school year in June.
"More than ever, we want our schools to flourish as they form and nurture our young people in the Catholic faith," said the Most Rev. Barry C. Knestout, bishop of Richmond. "It is with sadness that we announce the closure of a Catholic school that has been part of our diocese for 140 years. I want to express my gratitude to the many teachers, staff, administrators and families for your service and dedication to Holy Cross and the support you have given and provided to the students. Please keep the Holy Cross Catholic School community in your prayers during this time."
For the last 17 years, Holy Cross Regional Catholic School's enrollment has declined by 61 percent between the 2001/02 academic year compared to the 2019/20 academic year. The decreased enrollment has resulted in increased financial challenges.
"This announcement is painful for our Holy Cross Catholic School students, families, faculty, staff and alumni. We realize the impact this will have on them," said Kelly M. Lazzara, superintendent, Office of Catholic Schools. "We will do all we can to support our families by offering them access to resources to assist during this period of transition. Additionally, we will work with our students so that anyone who wants to continue their Catholic education will be welcomed at one of our neighboring schools."
According to the National Catholic Education Association's (NCEA) annual report, enrollment decreased 18 percent nationally for Catholic schools in the last decade compared to a 12 percent decline experienced by Catholic schools in the Richmond Diocese during the same time period.
"The closing of a Catholic school is a decision that is not taken lightly, and the determination was made only after numerous attempts were made in recent years to support the financial operations of the school," said Chief Financial Officer Michael J. McGee.
Since 2012, the diocese offered guarantees so Holy Cross Catholic School could obtain over $3 million in low interest-rate loans to give the school time to implement strategies to grow enrollment and raise additional funds.
"In addition to the financial support provided by the parishes of the diocese, the McMahon-Parater Scholarship Foundation allocated additional needs-based financial aid to Holy Cross. Even with the allocation of additional funds, the school had annual operating losses ranging from $95,000 to $360,000 in each of the past five fiscal years," said McGee. "Unfortunately, despite these significant efforts, the financial condition of the school continued to decline to the point that closing the school became unavoidable."
Holy Cross Regional Catholic School has served the Lynchburg community with a Catholic education since 1879. It is one of six Catholic schools located in the Southwest region of the state.
In all, the Richmond Diocese has 30 Catholic schools serving more than 8,400 students from pre-kindergarten through 12th grade. The last time the diocese closed a school was Holy Trinity Catholic in Norfolk in 2010.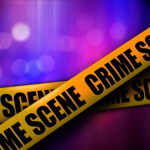 Roanoke Police are looking the man who bumped the rear end of a woman's car this morning, then once she got out to look at the damage, stole her purse and took off in his vehicle. Police say it happened downtown around 5:30 am at the stoplight at Williamson and Elm.
NEWS RELEASE: On November 11, 2019 at about 5:30 am Roanoke Police responded to a report of Robbery at the intersection Elm Ave SE and Williamson Rd SE. Arriving officers spoke with the victim who stated that she was followed from the Carilion River walk Parking Garage to this location by an unidentified black male. When the victim stopped for the traffic light the suspect bumped into the rear of her vehicle. On exiting her vehicle to inspect the damage, the suspect grabbed the victim's purse from her vehicle and after a brief scuffle over the purse the suspect fled the area in the mini-van. This is an ongoing investigation. Anyone with information about this incident is asked to call (540)344-8500 and share what you know. You can also text us at 274637; please begin the text with "RoanokePD" to ensure it's properly sent. Please reference case number 19-120446. Both calls and texts can remain anonymous.
The House of Representatives begins the public phase of its impeachment inquiry Wednesday. As it does, Congressman Morgan Griffith says the proceedings remain as much of a sham as they were during the depositions taken behind closed doors.WFIR's Evan Jones has more:
11-12 Griffith-Impeachment Wrap1-WEB
Griffith spoke live this morning on WFIR in a wide-ranging conversation that also included the changeover of legislative power in Richmond. Here is the full conversation:
Roanoke City fire officials are investigating two destructive southeast fires separated by less than two hours – and a dozen blocks apart. But investigators say it appears that the two are not related. The first call came to the 700 block of Bullitt Avenue, a fire that displaced six people. The second brought firefighters to the 2000 block of Dale Avenue. Officials say that building was vacant. No injuries are reported in either blaze.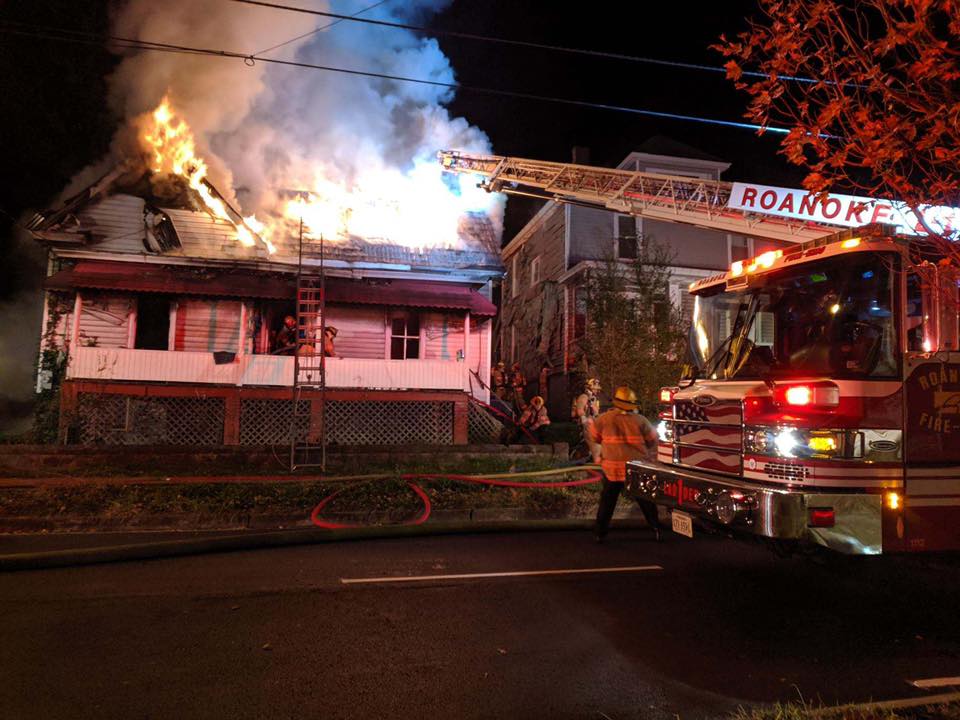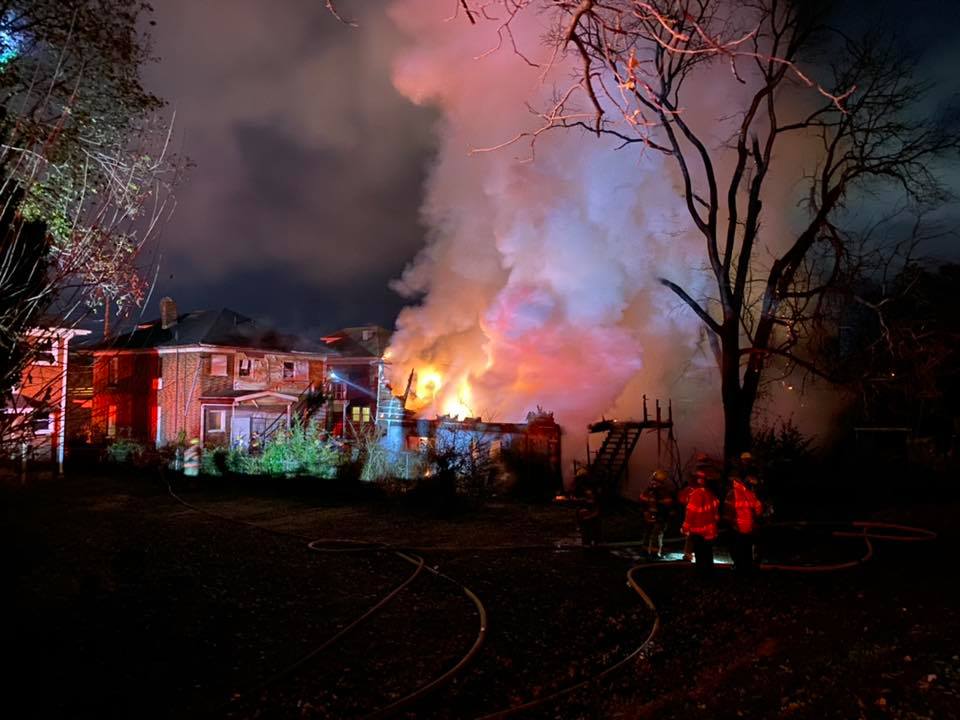 Photos: Roanoke Fire-EMS Facebook
NEWS RELEASES: At 2:05am, Roanoke Fire-EMS responded to a structure fire in the 700 block of Bullitt Ave SE. Initial units found heavy smoke and flames. No injuries were reported. Six residents were displaced and will be assisted by the American Red Cross. The fire is currently under investigation.
At 3:53am, Roanoke Fire-EMS responded to a structure fire in the 2000 block of Dale Ave SE. Initial units found heavy smoke and flames. The fire is under investigation.
An arrest warrant for murder has now been issued against an AWOL Marine charged with fatally shooting his mother's boyfriend over the weekend in Franklin County. The sheriff's office says Michael Brown remains at large and should be considered armed and dangerous. He is charged with the shooting death of Rodney Brown in the Hardy area.
NOVEMBER 11 UPDATE:On 11/11/19, the Franklin County Sheriff's Office obtained an arrest warrant for second degree murder and use of a firearm in the commission of a felony for Michael Alexander Brown in connection to the homicide of Rodney Brown on 11/9/19. Charges may be modified as additional evidence is received and evaluated. The public is urged to use extreme caution if contact is made with Michael Brown as he is considered armed and dangerous. Any contact with Brown should be reported to law enforcement immediately. Anyone with additional information is urged to contact the Franklin County Sheriff's Office at 540-352-5139.
NOVEMBER 10: On 11/9/19 just before noon, Rodney Brown was shot and killed at his residence on Woodthrush Cir. in Hardy, VA. The suspect is Michael Alexander Brown, the son of Rodney Brown's live in girlfriend. It is currently unclear why Michael would have killed Rodney. Michael is a former Marine and was last stationed at Camp Lejeune in NC. Around October 18, 2019, Michael deserted his post at Camp Lejeune where he served as a combat engineer. He has been seen in and around Franklin County in the past two weeks. It is unknown where Michael may be headed or where he has been staying since leaving his post. He has been known to live in the woods and frequent National Parks and National Forest. He is believed to be armed with a high-powered rifle and may have access to other weapons. Anyone having contact with Michael Brown should use extreme caution and contact law enforcement immediately. He has recently been driving a 2008 black Lincoln Town Car with a possible NC license plate, EHP-4877. Anyone with information on this homicide or the location of Michael Alexander Brown is urged to contact Sgt. Nolen at 540-483-6662.
PREVIOUS: On November 9, 2019 at approximately 12:00 PM, the Franklin County Sheriff's Office responded to a shooting call on Woodthrush Circle in the Hardy community of Franklin County. The call was placed by a family member that found the home owner deceased at the scene. The Sheriff's Office has determined a person of interest. His name is Michael Alexander Brown with a last known address of Woodthrush Cir. In Hardy, VA. Michael Brown owns a 1976 Cadillac which is white in color. There are no license plates registered to Michael and his direction of travel is currently unknown. Anyone coming in to contact with Michael Brown should use extreme caution and notify local law enforcement immediately. The case is currently under investigation and additional information will be provided as soon as it becomes available. Anyone with information on this homicide or the location of Michael Alexander Brown is urged to contact Sgt. Nolen at 540-483-6662.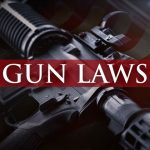 This was going to be the week the Virginia Crime Commission held a final meeting before presenting its recommendations on gun and public safety laws, but last week's election has changed all that. Tomorrow's meeting is cancelled, but commission leaders say the staff will soon release its recommendations.  As for any General Assembly action, it is clear that now awaits January, when Democrats will gain control of both houses. WFIR's Evan Jones has more: