Evan Jones
The home of former Virginia Tech football coach Frank Beamer and his wife is now on the market: asking price $2.2 million. The on-line listing says the home has 8,781 square feet of living space with five bedrooms, five full baths and two half baths. Beamer tells The Roanoke Times they are looking to downsize, and they have no plans to leave the Blacksburg area.
Click here to see the on-line listing
Click here to take a virtual tour of the home.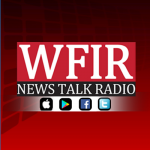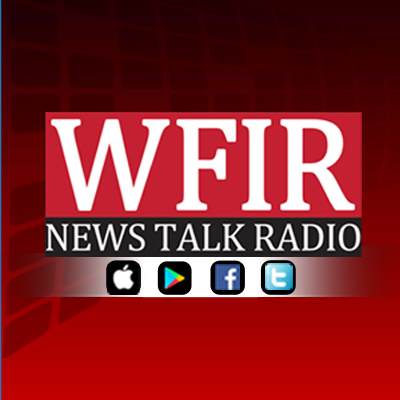 Bedford County Sheriff Mike Brown says a pilot program aimed at helping teens avoid on-line dangers is expanding to other parts of the country, with hopes it will work well on a larger scale.  It's called CyberSWAT, and its goal is to have high school students be the ones who educate other teens on dangers like sexting and on-line bullying. WFIR's Evan Jones has the story: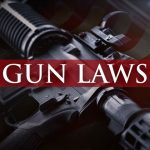 Two members of Governor Northam's administration are conducting a series of events in parts of the state from today through next Tuesday connected in advance of next month's special General Assembly session on state gun laws. Northam's office  says the events will discuss what the governor calls the "gun violence emergency" in Virginia. Almost all the events are in Richmond and northern Virginia. The only one west of Richmond is in Abingdon.
From Governor Northam's Office:  In the lead up to the July 9 special legislative session called by Governor Ralph Northam, Secretary of Public Safety and Homeland Security Brian Moran and Secretary of Health and Human Resources Daniel Carey will participate in a series of roundtables across the state with community leaders and advocates to discuss the gun violence emergency in Virginia and commonsense gun safety legislation.
Last week, Governor Northam asked legislators to engage in an open and transparent debate, in which the bills brought before the legislature are put to a vote by the entire General Assembly.
Thursday, June 13
Secretary of Public Safety and Homeland Security Brian Moran to Host Gun Violence Prevention Roundtable in Alexandria
4:00 PM
Alexandria City Courthouse
520 King Street, Suite 301
Alexandria, Virginia 22314
Friday, June 14
Secretary of Public Safety and Homeland Security Brian Moran to Host Gun Violence Prevention Roundtable in Fairfax
11:30 AM
Primetime Sports Bar & Grille
11250 James Swart Circle
Fairfax, Virginia 22030
Monday, June 17
Secretary of Public Safety and Homeland Security Brian Moran to Join U.S. Senator Tim Kaine at Gun Violence Prevention Roundtable in Richmond
10:00 AM
New Life Deliverance Tabernacle
900 Decatur Street
Richmond, Virginia 23224
Secretary of Health and Human Resources Daniel Carey, M.D. to Join U.S. Senator Tim Kaine at Gun Violence Prevention Roundtable in Fredericksburg
2:00 PM
Unitarian Universalist Fellowship of Fredericksburg
25 Chalice Circle
Fredericksburg, Virginia 22405
Tuesday, June 18
3:30 PM
Secretary of Public Safety and Homeland Security Brian Moran to Host Gun Violence Prevention Roundtable in Abingdon
Southwest Virginia Higher Education Center, Room 233
One Partnership Circle
Abingdon, Virginia 24210
AND
Secretary of Health and Human Resources Daniel Carey, M.D. to Host Gun Violence Prevention Roundtable in Richmond
5:30 PM
Virginia Sexual and Domestic Violence Action Alliance
1118 West Main Street
Richmond, Virginia 23220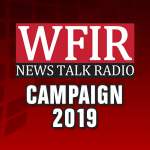 It's on to November now for General Assembly candidates, and Virginia Tech Professor Bob Denton says the primary results may benefit Republicans in some swing districts. He says Democratic primary winners statewide are leaning more left than before, and some GOP candidates may be able successfully portray their opponents as too far left. More from WFIR's Evan Jones:
State Police say a Bedford County woman was killed yesterday when the pickup truck she was driving left the roadway, struck an embankment, overturned and threw her from the vehicle. It happened on Clover Creek Road in the Huddleston area. 29-year-old Molly Clee died at the scene. Troopers say she was not wearing a seatbelt.
NEWS RELEASE: Virginia State Police Trooper J.W. Staton is investigating a single vehicle crash which resulted in a fatality.  The crash is believed to have occurred Wednesday (June 12) shortly after 2:00 a.m. on Clover Creek Road, one quarter of a mile west of Dundee Road in Bedford County. A 2001 Ford F-250 was traveling west on Clover Creek Road, when vehicle lost control, struck an embankment and overturned; ejecting the driver. The driver was identified as Molly Rose Clee, 29, of Huddleston, Va.  Ms. Clee was not wearing her seatbelt and died at the scene. The crash remains under investigation.
A gofundme page says Molly Clee leaves behind a husband and five young children. The page has been established to help the family move forward.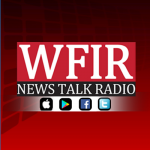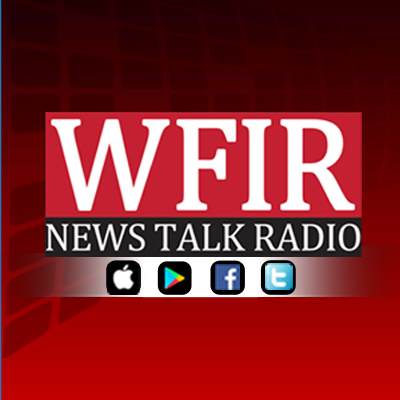 UPDATE: According to a search warrant obtained by WDBJ7, the three-year-old boy found a gun left out in the home and suffered a self-inflicted gunshot wound.
PREVIOUS: Roanoke  City Police say a young boy is under hospital treatment for what police describe as serious injuries from a gunshot wound. Officers got the call Monday evening to the Westwood Village apartments just off Salem Turnpike. Police say the family is co-operating, and there are no arrests at this time, but they are not releasing further information.
News release: On June 10, 2019 at around 7:30 pm, Roanoke Police responded to a call of a person with a gunshot wound in the 700 block of Westwood Blvd NW. Responding officers located a male, young child with a gunshot wound inside a residence. Roanoke Fire-EMS transported the child to Carilion Roanoke Memorial Hospital, where he is receiving treatment for serious injuries. At this time, no arrests have been made regarding this incident. The juvenile's family is cooperating with our investigation. The investigation is ongoing.
Bedford Police say no one ever claimed a dog that was hurt in an accident in late May, but they say she will have a good home for the rest of her life. In a Facebook update, police say a Tennessee pet rescue and senior sanctuary will care for the dog, now named "Monica". Officials thank the Blue Ridge Animal Hospital for taking of the senior pooch and helping find her a new home.
UPDATE from Bedford Town Police Facebook: Monica was transported to Pleasant Hill Pet Rescue & Senior Sanctuary Monday. She will live out the rest of her life at this sanctuary. We wish to thank Dr Tracy and her staff at Blue Ridge Animal Hospital for taking such great care of Monica and facilitating this rescue. We also wish to thank the transporters for their patience in getting Monica to her new home. A special thank you to the Bedford community for their concern about this sweet, appreciative fur-friend.
PREVIOUS: We need your help! This dog was injured in an accident over in the Short Street area. We need to speak to the owner ASAP. Please message us or call us with any information. Phone number 540-587-6011 and ask for Animal Control Officer Armsworthy. Thank you so much.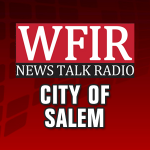 The path now seems clear for Salem City Council to enact the first property tax increase since 1988. City officials say the hike is vital in funding long-sought renovations to Salem High School. With Monday's public hearing and initial vote now done, all that remains is final approval a week from Monday. WFIR's Evan Jones has more: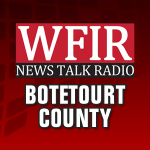 Matt Ward won a three-way contest to capture the Republican party's nomination for Botetourt County sheriff in Tuesday's primary. Ward is a master deputy in the sheriff's office, and he will face Independent candidates Danny Crouse and William Stowell in November. Ward captured about 56% of the votes cast, followed by Jeff Stritesky with 30% and Mike Vineyard with 14%.
In Botetourt  County's Blue Ridge District, incumbent Board of Supervisors member Billy Martin easily turned back a Republican Party primary challenge from Walter Michael, gaining about 67% of the vote. Martin is currently the board's chairman.
In the Republican primary race for the county's Commissioner of the Revenue, Chris Booth defeated Michael Griffin 57-43%.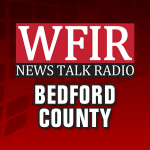 Mike Miller has won the three-way Republican race for the party's nomination for Bedford County Sheriff, setting up another three-way contest in November, this one involving three current members of the sheriff's office. Miller gained more than 47% of the vote, followed by Kent Robey with 38% and David Wells with about 14%. Miller is a 35-year veteran with the office, rising to his present rank as Captain. He will face two Independent candidates in November who also work in the office; fellow Captain Tom Hayden, and James Kirkland, a K-9 handler. All hope to succeed Sheriff Mike Brown, who is retiring after 24 in the position.