Evan Jones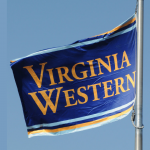 Traffic may be unusually heavy at times today on Colonial Avenue around Virginia Western Community College. It's first day of classes there — with a brand-new traffic pattern. Two roundabouts were put into place just last Friday. WFIR's Evan Jones has more:
08-20 Colonial Avenue Wrap1-WEB
UPDATED FRIDAY PM: There is a tentative agreement between Yokohama Tire and its union employees in Salem.  Members of United Steelworkers Local 1023 hadvebeen working under a couple of contract extensions, the latest expiring at 4:00 pm today. A contract vote is expected next week.
PREVIOUS: Union workers at Yokohama Tire in Salem will be returning to work today after demonstrating in support of their bargaining team. Union workers at Yokohama Tire in Salem held a "Solidarity Rally" outside the company's plant to show their dissatisfaction with Yokohama's latest contract proposals — and support for their bargain team. The former four-year contract with United Steelworkers Union Local 1023 expired in May, and the extension of that contract expired last night at midnight. But there's a new contract in place until 4 pm tomorrow – so crews will be returning to work today.
PREVIOUSLY: Union workers at Yokohama Tire in Salem are holding a "Solidarity Rally" outside the company's plant this afternoon to show their unhappiness with Yokohama's latest contract proposals — and support for their bargain team. The former four-year contract with United Steelworkers Union Local 1023 expired in May, and the extension of that contract expires tonight at midnight. WFIR's Gene Marrano spoke with John Spickard, Editor of the local's newsletter:
Yokohama employs more than 600 union workers in Salem. The company has not responded to our request for comment.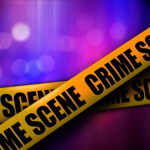 Roanoke Police are looking for a murder suspect. Police say 18-year-old Marcus Clark, Junior faces charges for yesterday's shooting death of 24-year-old Rashard Jessup. Officials say it happened around five pm at a home near 18th Street and Orange Avenue Northwest. The victim and alleged gunman knew each other, say police, and there is no apparent threat to the general public.
From Roanoke Police: On August 16, 2018 at around 5 p.m., Roanoke Police responded to a report of a person with a gunshot wound in the 700 block of 18th St NW. On arrival, officers located Rashard Jessup, 24 of Roanoke, inside a residence with a gunshot wound. Roanoke Fire-EMS transported Jessup to Carilion Roanoke Memorial Hospital where he was later pronounced deceased. Roanoke Police have obtained a warrant for Marcus Clark, Jr., 18 of Roanoke, for Second Degree Murder in connection with this incident. Jessup and Clark are known to one another. Roanoke Police do not believe there is any immediate threat to the community concerning this incident. If anyone has information about the location of Marcus Clark, Jr., please call 911 and share what you know.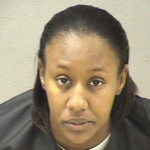 A former Lord Botetourt High School student faces charges in Lynchburg after police there say her 22-month-old child was abused and later died from her injuries.  20-year-old Fantasia Lane was already charged with felony child abuse, and police say after the toddler died yesterday, more charges are now pending.
From Lynchburg Police: On August 11, 2018, officers responded to the Lynchburg General l Hospital for an injured child who had been brought there by her mother. Based on initial findings, members of the Criminal Investigations Division responded and began to look into the events that preceded the child's arrival at the hospital. Due to the extent of her injuries, the 22-month-old child was then transported to UVA Medical Center in Charlottesville, VA for further treatment. Based on the preliminary investigation and the extent of the child's injuries, Detective Tucker sought charges on the child's mother for Felony Child Abuse. Fantasia Ashante Lane, a 20-year-old resident of Lynchburg, was arrested and transported to the Blue Ridge Regional Jail where she was held without bond. On August 16, 2018, the 22-month-old child succumbed to her injuries and was pronounced dead. Additional charges are now pending in this case.  This is an active and ongoing investigation. Anyone with further information related to this case is asked to contact Detective Tucker at (434) 455-6116. You may remain anonymous by contacting Crime Stoppers at 1-888-798-5900, by visiting the Crime Stoppers website at www.cvcrimestoppers.org, or by using the P3 app on your mobile device.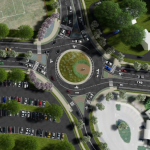 Some big traffic changes are on the way today along Colonial Avenue by Virginia Western Community College. Traffic signals will be out and roundabouts in. It should make for better going on Colonial — especially after drivers have dealt with those lengthy temporary signals for months. WFIR's Evan Jones has more: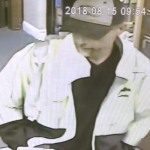 Roanoke County Police are looking for the man who walked into the King Tobacco Store on Williamson Road last night, showed a firearm and demanded money. Police say he took off in a dark-colored vehicle. No word on how much was taken.
News release: On Wednesday night at approximately 9:50, officers responded to King Tobacco Store on Williamson Road in reference to a robbery. Information was received that a white male entered the store wearing a reflective construction‐style jacket, blue jeans, black shirt, and a ball cap with a Chevrolet logo. The suspect displayed a firearm and demanded money from the clerk. The suspect fled the scene in a dark colored vehicle with an undisclosed amount of U.S. currency.
Roanoke County Police seek the public's assistance in identifying the suspect in the attached photos. Anyone with information about this crime is asked to call the Roanoke County Police Department at (540) 777‐8641.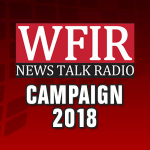 It's no guarantee, but winning statewide campaigns usually have plenty of money to spend on TV ads. And as we approach the traditional start of fall campaign season, there's a big money difference between the two candidates for Senate. WFIR's Evan Jones has the story:
A Vinton-area man faces multiple charges — and treatment for gunshot wounds  — for allegedly assaulting a Bedford County woman who had just taken out a protective order against him. The Sheriff's office says it happened early this morning on Shady Grove Drive in the Thaxton area. The woman and her father discovered 36-year-old Jesse Carter outside her home, and he was shot twice in the resulting confrontation. He was released after hospital treatment and then sent to jail.
News release: Just after midnight on August 15, 2018, Bedford County 911 received a call from Shady Grove Drive. The caller stated that she had heard someone outside of her residence. She then called her father, who lives next door, and advised him. When her father showed up, they both checked around the outside of the house. She said she found Jesse Carter hiding outside of the residence behind the air conditioning unit. She said he grabbed her around the neck causing her to drop the handgun she was carrying. After a struggle she was able to run away. Carter, the ex-boyfriend of the caller, then assaulted her father. Both Carter and the father entered the house, where Carter took a handgun from the caller's pocketbook. He then went back out into the yard carrying the handgun. The caller stated that when Carter walked around the house he pointed the handgun at her. Carter received two non life threatening gunshot wounds. Bedford County EMS units transported Carter to Carilion Roanoke Memorial Hospital. The father was also transported to the hospital due to having chest pains.
On Monday August 13, 2018, the caller obtained a protective order on Jesse Carter. On the evening of August 13, 2018, deputies served Carter with the protective order ordering Carter to have no contact with her.
Jesse Carter, age 36, of Vinton, was released from the hospital this morning. He was arrested and charged with two counts of assault and battery, brandishing a firearm, possessing a firearm and violating the protective order. Carter is being held in the Bedford Adult Detention Center without bond.
The investigation of this incident is ongoing and further charges are possible.
Baseball Hall of Famer Reggie Jackson will be in Pulaski this coming weekend, working with the New York Yankees prospects playing for their Pulaski minor league affiliate. The Yankees will welcome "Mr. October" to Calfee Park Friday and Saturday. Team officials say there will not be opportunities for autographs or meet and greets.
News release: The Pulaski Yankees will welcome Hall of Famer Reggie Jackson to Motor Mile Field at Calfee Park August 17 and 18. The 21-year MLB veteran currently serves as a consultant for the New York Yankees and will be in town to work with the organization's prospects. "We're glad Reggie is coming to the ballpark," said Pulaski Yankees owner David Hagan. "We feel honored that he's chosen Calfee Park to come and visit." Jackson will be in town to work with the Yankees players and player development staff. There will not be a meet and greet or autograph session during his visit to Pulaski.
Jackson is a five-time World Series Champion and two-time World Series MVP, nicknamed "Mr. October" for his clutch hitting in the postseason. He helped New York win back-to-back world championships in 1977 and 1978, in addition to four American League East division titles and three American League pennants during his five seasons in the Bronx. The 14-time All-Star has his number 44 retired by the New York Yankees and his number 9 retired by the Oakland Athletics. He was elected to the National Baseball Hall of Fame in 1993.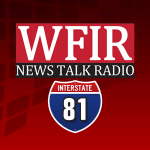 UPDATE from VDOT: Traffic restrictions have been lifted on northbound Interstate 81 following completion of emergency bridge repairs in West Virginia.
PREVIOUS: Drivers can expect times of significant traffic delays on northbound Interstate 81 in Frederick County due to emergency bridge work in West Virginia. Work began this morning (Wednesday, August 15) about three miles north of the Virginia/West Virginia state line. The right lane of northbound I-81 will be closed at the work zone 24 hours a day until repairs are complete. There is no estimated time for reopening the right lane. During the bridge work, northbound I-81 traffic is likely to back up into Frederick County, Virginia. Related congestion is also expected on Route 11 in the Winchester area.
Northbound motorists should consider alternate routes including:
Interstate 66 or Route 7 to Route 340 northbound through Warren and Clarke counties
I-81 exit 310 to Route 37 (Winchester bypass) to Route 522 northbound in Frederick County.
Variable message boards along the northbound I-81 and westbound I-66 corridors are warning drivers of the I-81 lane closure.