Evan Jones
Virginia Tech President Timothy Sands says the university needs to grow well beyond its current student numbers to best serve its mission. In his State of the University Address this week, Sands said while student numbers have held steady in recent years, applications are up by almost two-thirds. As a result, VT can now accept about 57% of those applying, compared to its recent historic average of 70%. About 30,000 undergraduate students attend Virginia Tech, and Sands says if that number does not increase, many talented high school students will go elsewhere — and ultimately contribute to other states in their adult lives.  WFIR's Evan Jones has more: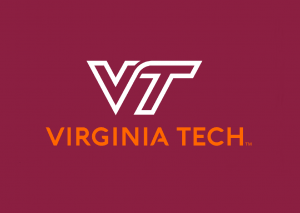 Virginia Tech President Timothy Sands says making the university accessible and affordable to more students is one of his top immediate goals. WFIR's Evan Jones has more:
Sands says another one of his major goals in the years just ahead is to lift VT's global ranking into the top 100.  U.S. News and World Report currently ranks Virginia Tech 265th among Global Research Universities — rankings that, along with the U.S., include institutions near the top in countries like China, Australia, England, Singapore and Canada.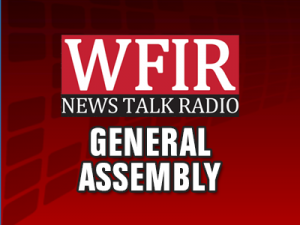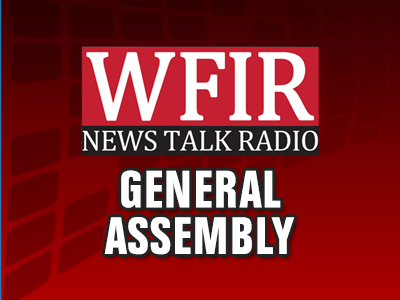 Democratic lawmakers in Richmond say Governor Youngkin can make all the budget proposals he wants, but there are stark differences on how much of Virginia's budget surplus should be spent — and how much should go into tax cuts. The Youngkin administration is forecasting a $3.6 billion budget surplus for the current fiscal year, and the governor proposes $1 billion in personal and corporate tax cuts. More from WFIR's Evan Jones: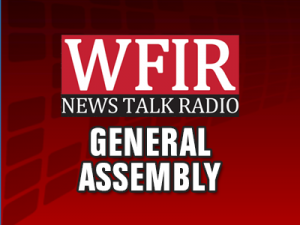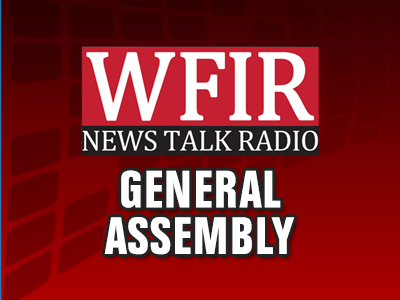 State lawmakers begin this year's General Assembly session Wednesday and as it gets underway, retired Virginia Tech Professor and WFIR Political Analyst Bob Denton expects a mix of bipartisan cooperation on some issues — and plenty of political positioning on others ahead of November's legislative elections. Denton says lawmakers can agree on some tax cuts, along with increased state spending for education, mental health and workforce development. More from WFIR's Evan Jones: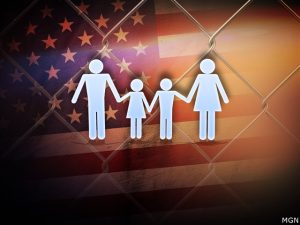 If you are raising a family in Virginia, a new study suggests the commonwealth is somewhere near the middle of the best states to do so. The personal finance site Wallet Hub examined 51 publicly-available data sets, looking at factors that include median annual family income, housing affordability and unemployment rates, and it ranks Virginia 21st among the 50 states for raising a family. According to their rankings, Virginia compares well against most states for health and safety, education and child care, but not as well in other areas like affordability and family fun. WFIR's Evan Jones has more:

Click here to see the full WalletHub report.
As we reported Monday, a Virginia Tech alum who took the national spotlight shortly after graduation has donated a notable part of that moment to her alma mater. Kylene Barker graduated from Tech in 1978, and she is much better known for being crowned Miss America several months later. Now Kylene Barker McNeill, she recently donated the gown she wore that night to VT's Historic Costume and Textile collection, and as WFIR's Evan Jones reports, that collection serves as an important resource for the university's Fashion Merchandising and Design students and faculty:
Click here for the Oris Glisson Historic Costume and Textile Collection website.
A former Miss America's gown worn the night she was crowned is now part of a historic costume and textile collection at Virginia Tech.  Kylene Barker majored in what is now called Fashion Merchandising and Design, but is she is much better known for winning the Miss America title in 1979. Now Kylene Barker McNeill, she recently decided the gown she wore that evening belongs in Tech's Historic Costume and Textile Collection. More from WFIR's Evan Jones:
State lawmakers return to Richmond Wednesday for this year's General Assembly session, and among the many proposals to be considered is one from a local lawmaker regarding minors' online privacy. Republican State Senator David Suettlerlein has authored a bill that would ensure that tech companies cannot collect, trade or sell online material from anyone under 18 without informed parental consent. The State Senate is Democratic-controlled and Suetterlein is a Republican, but he has been able to see many of his bills in recent years receive sufficient bipartisan agreement for passage, and he believes he will find similar support for this proposal. WFIR's Evan Jones has more:
Appalachian Power is alerting customers to be prepared for noticeably higher winter bills. It's the result of several factors — mostly the higher cost Apco is paying for the power it then transmits to you. The utility says in an email to many customers that coming bills are likely to be 30% higher than last year's. WFIR's Evan Jones has more: