Evan Jones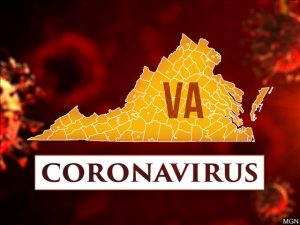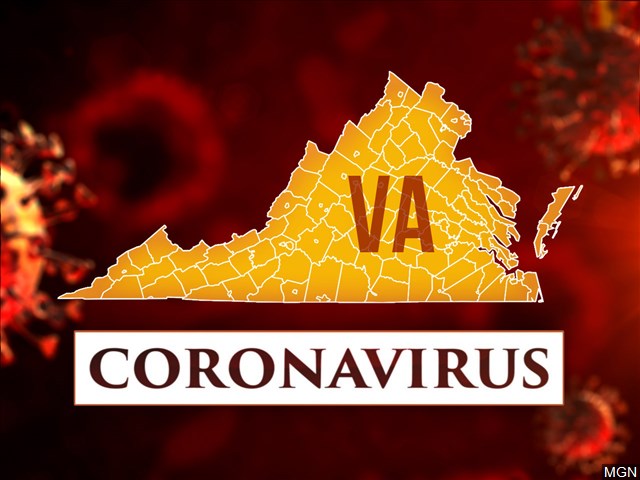 Governor Northam will loosen many COVID-19 restrictions in Virginia effective May 15th. They include greater numbers permitted at social gatherings, entertainment venues and sporting events. In addition, restaurants will again be permitted to sell alcohol after midnight, and they will no longer be required to close down between midnight and 5:00 am.
NEWS RELEASE: RICHMOND—Governor Ralph Northam today announced that sports and entertainment venues in Virginia may begin to operate with expanded capacity, and social gathering limits will increase beginning Saturday, May 15th. The announcement comes as vaccinations continue to rise in the Commonwealth, and more than half of all adults have received at least one dose of the COVID-19 vaccine. All Virginians age 16 and older are now eligible to for the vaccine.
"It's good news that half of all adults in Virginia have gotten a shot so far," Governor Northam said. "Vaccination numbers are up, and our COVID-19 case numbers are substantially lower than they were earlier this year. So, we have been able to begin easing some mitigation measures. We took a few more targeted steps this week, and we will do more next month."
"I'm optimistic that we will be able to take more steps in June. We are working to significantly ramp up vaccinations even further and aim to reduce capacity limits in June, hopefully all the way. But some things need to continue—we all need to keep wearing masks, social distancing, and encouraging each other to get a shot. It's how we take care of one another."
The Governor also reminded Virginians that getting vaccinated keeps communities safer, and allows expanded personal activities—for example, people who have been fully vaccinated do not have to quarantine after an exposure, per guidelines from the Centers for Disease Control and Prevention.
The Commonwealth will continue to mandate mask-wearing and social distancing, even as commercial restrictions are further eased. Key changes in the Sixth Amended Executive Order Seventy-Two will go into effect in about three weeks and include:
Social gatherings: The maximum number of individuals permitted in a social gathering will increase to 100 people for indoor settings and 250 people for outdoor settings. Social gatherings are currently limited to 50 people indoors and 100 people outdoors.
Entertainment venues: Indoor entertainment and public amusement venues will be able to operate at 50 percent capacity or 1,000 people, up from 30 percent capacity or 500 people. Outdoor venues will be able to operate at 50 percent capacity—up from 30 percent—with no specific cap on the number of attendees.
Recreational sporting events: The number of spectators allowed at indoor recreational sporting events will increase from 100 to 250 spectators or 50 percent capacity, whichever is less. Outdoor recreational sporting events will increase from 500 to 1,000 people or 50 percent capacity, whichever is less.
Alcohol sales: Restaurants may return to selling alcohol after midnight, and dining room closures will no longer be required between midnight and 5:00 a.m.
The full text of Sixth Amended Executive Order Seventy-Two and Order of Public Health Emergency Nine is available 
here
. Updated guidelines for specific sectors can be found 
here
.
Earlier this week Governor Northam made minor changes to the existing mitigation measures, including increased accommodations for cross-country events, school-based fine arts performances, and expanded access to bar seating in restaurants with strict social distancing. These changes are reflected in the current Fifth Amended Executive Order Seventy-Two available 
here
.
Virginia has now administered more than 5.5 million doses of the COVID-19 vaccine and is currently giving almost 77,000 shots per day. Over 3.5 million people have received at least one dose of the vaccine, more than half of all adults in Virginia and more than 40 percent of the total population.
Virginians over the age of 16 can schedule an appointment for vaccination by visiting 
vaccinate.virginia.gov
 or calling 877-VAX-IN-VA (877-829-4682, TTY users call 7-1-1).
Roanoke restaurant and bar owner Jason Martin says Governor Northam's latest executive order will help improve the atmosphere at Virginia bars, and it will provide a financial boost to bartenders. Northam says seating is once again permitted at bars, but as with tables, there must be six-foot spacing. Jason Martin owns Martin's Downtown and Sidecar, and says the ban on bar seating always puzzled him, but he will nonetheless happily take its limited restoration. Martin spoke with WFIR's Evan Jones: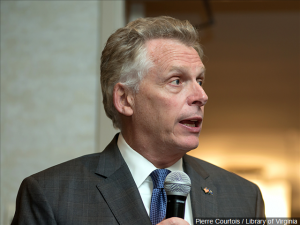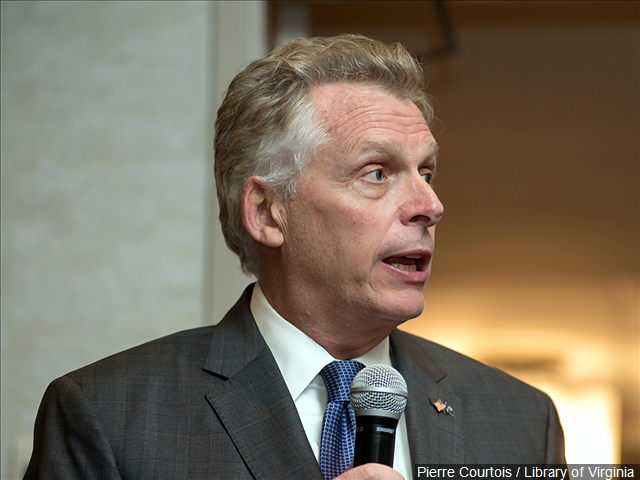 From the Wason Center at Christopher Newport University: With just over 6 weeks until Virginia Democrats' June 8 gubernatorial primary, former governor Terry McAuliffe holds a commanding lead. McAuliffe has the support of 47% of Democratic voters, followed by Lt. Gov. Justin Fairfax (8%), Richmond Sen. Jennifer McClellan (6%), former Prince William Del. Jennifer Carrol Foy (5%) and Manassas Del. Lee Carter (1%). More than a quarter of voters remain undecided (27%). WFIR's Evan Jones has more on this poll:
Almost two out of three Democratic voters (64%) say they are undecided in the crowded contest for the party's lieutenant governor bid, but Del. Sam Rasoul has emerged as the front runner with 12% support. Del. Elizabeth Guzman led the rest with the support of 4% of Democratic voters, but she withdrew from the race while the survey was in the field. None of the remaining candidates received more than 2% support. WFIR's Evan Jones reports on this poll:
Seeking his party's nomination for a third term as attorney general, incumbent Mark Herring (42%) has a solid lead over Norfolk Del. Jerrauld "Jay" Jones (18%), with 34% of Democratic voters undecided.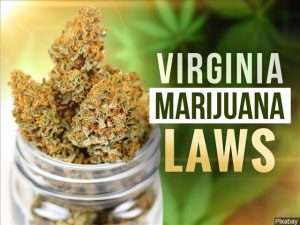 Governor Northam says Virginia's new marijuana law will help many residents avoid facing lifetime roadblocks over a marijuana possession conviction. But critics say as written, the measure creates new problems. More from WFIR's Evan Jones:
(Associated Press) — The legislation would allow adults 21 and up to legally possess up to one ounce (28.3 grams) of cannabis without the intent to distribute beginning July 1. It also would allow the home cultivation of up to four plants per household beginning July 1. Public use of the drug will be prohibited.
"This is not going to generate some ganjafest at Jiffy Lube pavilion out in the parking lot, because that is smoking in public. Just like you can't drink in public, you can't smoke in public under this," Democratic Sen. Scott Surovell said.
It will be years before legal retail sales follow legalized possession. The bill lays out the complex process of creating a new state agency to oversee the marijuana marketplace, with sales beginning and regulations taking effect on Jan. 1, 2024.
Republicans, who overwhelmingly opposed the bill when it initially went through the General Assembly, railed against the latest version, citing several reasons.
GOP Del. Chris Head called the bill "a train wreck."
"The hard-fought compromise that barely made it out of this chamber and over to the Senate has just been discarded. And why is that? It's because some activists want marijuana legalized and they want it legalized now, consequences be damned," he said.
Some Republicans took issue with labor provisions in the new version of the bill, in particular a change that says the government can revoke or suspend licenses issued under the new law in cases where an employer has refused to "remain neutral regarding any union organizing efforts by employees."
During the legislative session, the Senate sought to legalize simple possession beginning in July, but House Democrats argued that legalization without a legal market for marijuana could promote the growth of the black market. The bill as passed in February would not have legalized simple possession until 2024.
Herring said Wednesday that home cultivation would give Virginians a way to legally acquire cannabis while the retail market is being put in place.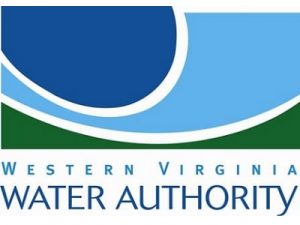 The Western Virginia Water Authority says about 1,500 of its customers are at least 30 days past due. The authority says those customers collectively owe close to a half million dollars in back water bills. Spokesperson Sarah Baumgardner says while shutoffs have been suspended during the pandemic, it is not a financially-sustainable long-term practice, and shutoffs must eventually resume. There is help, however, for many customers facing pandemic-related financial duress. More from WFIR's Evan Jones:
A new report finds that Roanoke has some of the cleanest air among all metro areas in the country. But the American Lung Association says that is hardly true in all parts of the state. The association released its national "State of the Air" report overnight, and it gives the Roanoke region an "A" rating for ozone and particle matter pollution – more commonly called smog and soot. On both counts, it puts Roanoke among the 32 cleanest metro areas in the country. WFIR's Evan Jones has more: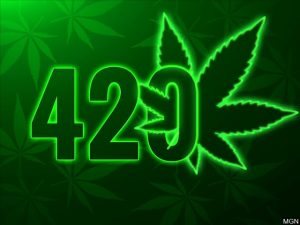 Many marijuana users call April 20th — or 4/20 — as "Weed Day", and this year, it comes as Virginia prepares to legalize possession of small amounts. AAA Mid-Atlantic says the new law's potential impact on highway safety should not be overlooked. Spokesperson Martha Mead says numbers from other states that previously passed similar laws send a cautionary message here, as WFIR's Evan Jones reports:
Possession of up to an ounce of marijuana becomes legal in Virginia July 1st.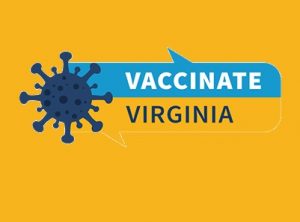 Local health officials will conduct a second walk-up COVID-19 vaccine clinic today in Roanoke. But while supplies here currently exceed demand, other parts of the state still face waits for appointments that may last weeks. Governor Northam traveled to northern Virginia on Monday, imploring all Virginians 16 and older to get vaccinated. He says even for younger, less vulnerable adults, it's the only way for any and all of us to get out of this. But many of Virginia's population centers currently have nowhere near the supply to meet current demand; a quick check  finds few if any on-line appointments available in the northern Virginia, Richmond and Norfolk areas, but around here, it's almost name your own time. WFIR's Evan Jones has more: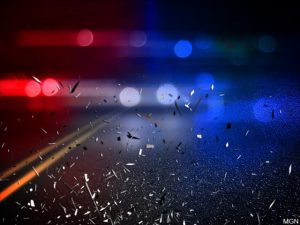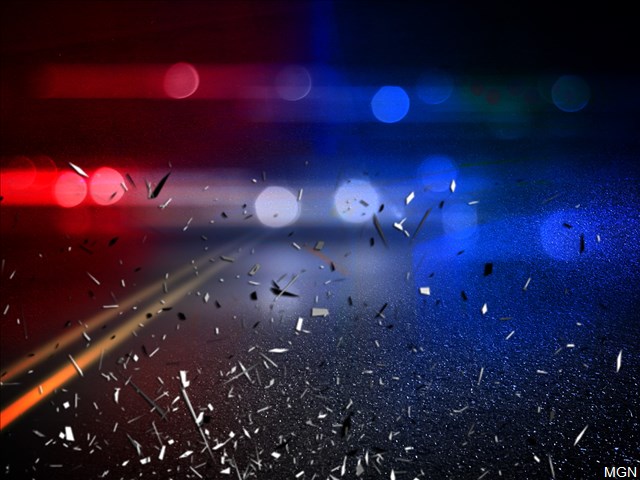 State Police say speed and alcohol are likely factors in a Franklin County traffic death. Troopers say it happened Friday afternoon along English Road in the Snow Creek area. Police say 52-year-old Jay Hodges of Rocky Mount was driving a van that left the roadway and struck a tree. Hodges died at the scene.
NEWS RELEASE: FRANKLIN COUNTY, Va. – Virginia State Police Trooper J.R. Ward is investigating a single vehicle crash, which resulted in a fatality.  The crash occurred Friday (Apr 16) at 4:19 p.m. on English Road, one half mile south of Sandstone Lane in Franklin County.
A 1990 Ford Econoline was traveling north when the vehicle lost control, ran off the left side of the roadway and struck a tree.
The driver of the Ford was identified as, Jay Linwood Tyree Hodges, 52, of Rocky Mount, Va.  Mr. Hodges was not wearing a seatbelt and died at the scene.
Speed and alcohol are believed to be a factors in the crash.
The crash remains under investigation.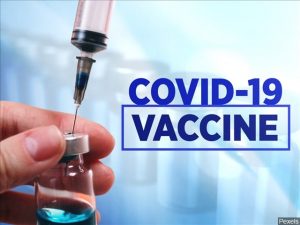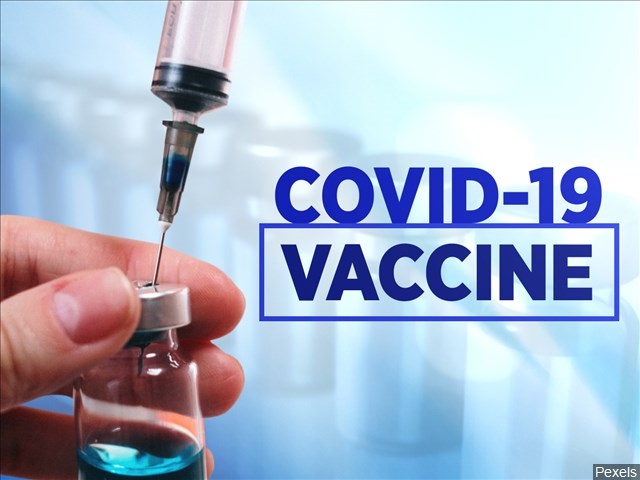 You have another opportunity to get a COVID-19 vaccination without an appointment this week in Roanoke. The next walk-up clinic is set for Tuesday between 11:00 am and 3:30 pm at the Berglund Center. This will be the first of two Pfizer doses, and it is available anyone 16 and older, although anyone under 18 must have a parent or guardian with them.
NEWS RELEASE: (ROANOKE, VA) – Due to sufficient supplies of COVID-19 vaccine, the Roanoke City & Alleghany Health Districts (RCAHD) invite any member of the general public to get vaccinated at the Berglund Center on Tuesday, April 20, between 11-3:30 p.m. Registration is not necessary for this clinic. Walk-in doses will be available on a first-come, first-served basis. All previously scheduled clinic appointments will be honored at their scheduled time.
"To date, more than 177,000 first and second doses of vaccine have been administered in the Roanoke City and Alleghany Health Districts," said Cynthia Morrow, MD, RCAHD health director. "Vaccine supplies into our district have continued to remain at levels that allow us to offer the opportunity for the public to get their vaccinations at our clinic without an appointment on Tuesday."
The Pfizer vaccine will be offered. Anyone who is age 16 or older is eligible to receive vaccine. Minors between the ages of 16-17 must be accompanied by a parent.
Upcoming Clinic Openings:
In partnership with Carilion Clinic, a vaccination clinic on Wednesday, April 21 also has open openings available by appointment. The Pfizer vaccine will be offered. Anyone ages 16 or older is eligible to receive the Pfizer vaccine. Minors ages 16 to 17 must come with a parent. Visit www.vdh.virginia.gov/roanoke/covid-vaccine/ to schedule an appointment.