Evan Jones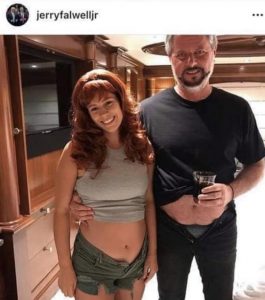 Liberty University announced late Friday afternoon that Jerry Falwell, Jr. has agreed to take an indefinite leave of absence as President and Chancellor. The university says the decision follows a request by the university's Board of Trustees Executive Committee.
The board request comes after a photo posted about one week ago on Falwell's Instagram account (and pictured left) showed him with his pants unzipped with his arm around a young woman. The caption on the post read:  "More vacation shots. Lots of good friends visited us on the yacht. I promise that's just black water in my glass. It was a prop only." Falwell later said the photo taken on the yacht was innocent and in good fun, but he later apologized to his wife and family.
RICHMOND, Va. (AP) — Jerry Falwell Jr. took an indefinite leave of absence Friday as the leader of Liberty University, one of the nation's top evangelical Christian colleges, days after apologizing for a social media post that caused an uproar even among fellow conservatives.
The private university in Lynchburg, Virginia, gave no reason for Falwell's departure in a one-sentence announcement Friday afternoon. But it came after Falwell's apology earlier this week for a since-deleted photo he posted online showing him with his pants unzipped, stomach exposed and his arm around a young woman in a similar pose.
The statement said the executive committee of Liberty's board of trustees, acting on behalf of the full board, met Friday and requested Falwell take leave as president and chancellor, "to which he has agreed, effective immediately."
A high-profile supporter of President Donald Trump, Falwell has served since 2007 as president of the university founded by his evangelist father, the late Rev. Jerry Falwell.
He did not immediately return a call seeking comment. University spokesman Scott Lamb said he had no further comment.
In an interview this week with Lynchburg radio station WLNI, Falwell said the woman in the photo was his wife's assistant and that the picture was taken during a "costume party" while on vacation.
"Lots of good friends visited us on the yacht," the caption of the photo said, in part. "I promise that's just black water in my glass. It was a prop only."
He said the woman — who also had her midriff exposed — was pregnant, couldn't get her pants zipped and he imitated her, saying it was all in "good fun."
"I've apologized to everybody, and I've promised my kids … I'm going to try to be a good boy from here on out," he told the interviewer.
On Thursday, Republican U.S. Rep. Mark Walker of North Carolina, a pastor who previously taught at Liberty, called Falwell's behavior "appalling" and said he should resign.
Besides Walker, some pastors who graduated from Liberty spoke out this week calling for a change in leadership at the school. Mark Davis, a Texas-based pastor, tweeted that "the name of Christ and the reputation of Liberty will continue to be dishonored" without action against Falwell by the board. Colby Garman, a pastor who has served on the executive board of the Southern Baptist Convention of Virginia, tweeted Monday that it was "bewildering" to see Falwell maintain the board's support. He responded to Friday's news with appreciation.
"How is this Jerry Falwell Jr. photo even real?" tweeted conservative TV personality Meghan McCain, daughter of the late U.S. Sen. John McCain. "Also if you're running the largest Christian university in America maybe don't put photos of yourself on social media with your pants undone on a yacht — with random women in bad wigs. So gross, so hypocritical."
The late Falwell founded Liberty in 1971 with just 154 students. Under the leadership of Falwell Jr., who is an attorney and not a minister, Liberty has grown into a leading evangelical university, with an immaculate campus and a significant endowment. Students must follow a strict code of conduct that includes modest dress and a ban on alcohol consumption.
In recent years, Liberty has served as a regular speaking spot for ambitious Republicans courting the young evangelical vote. U.S. Sen. Ted Cruz kicked off a presidential campaign there in 2015.
Falwell was among the earliest Christian conservatives to endorse Trump's previous election campaign. In late 2016 he told The Associated Press that Trump had offered him the job of education secretary but that he turned it down for personal reasons.
The vacation photo was the most recent in a string of controversies dogging Falwell in recent years, in both his role at Liberty and his personal life.
Last year, he settled a federal lawsuit in Florida over a real estate venture that involved a young Miami pool attendant, a case that drew national attention.
He more recently sparred with Virginia Gov. Ralph Northam and local officials in Lynchburg over his handling of coronavirus restrictions. He also faced stinging criticism from a group of Black alumni who said in a letter that he should step down after he mocked Virginia's mask-wearing requirement in a tweet by invoking a blackface scandal that engulfed Northam last year. Several Black Liberty staff members resigned following the tweet, and several high-profile Black student-athletes announced transfer plans.
On Friday, Pastors Chris Williamson, Eric Carroll, and Maina Mwaura, who organized the June letter, issued a statement applauding the board's decision.
"Liberty University deeply impacted us as students and we hope that its leadership can return to a focus of training 'young champions for Christ' with Biblical conviction for the Gospel and justice," the statement said.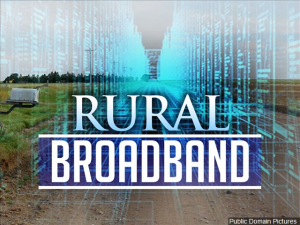 Botetourt County officials say installation of fiber optic broadband is proceeding ahead of schedule.  The county started work in 2017 to bring broadband access to many rural areas lacking it, and Board of Supervisors Chair Billy Martin says more than 1,000 additional homes will be added by the end of the year. WFIR's Evan Jones has more:
08-07 Botetourt Broadband Wrap2-WEB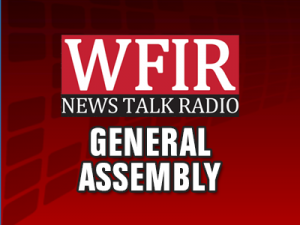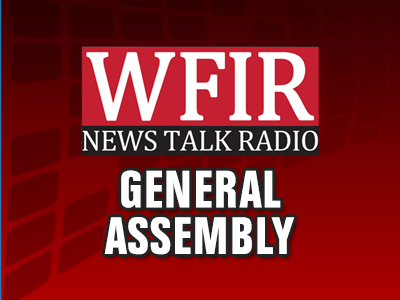 The Democratic majority in Virginia's General Assembly is promising far-reaching action on policing and criminal justice laws when legislators reconvene this month. One of their top priorities involves civilian review of police use of force, as WFIR's Evan Jones reports:
Officials at Roanoke's airport say the COVID pandemic gave them an unexpected opportunity to bring about something they have sought for years — airfares more in line with nearby airports. When the pandemic dramatically dropped passenger counts, Roanoke-Blacksburg Regional Airport lowered rental fees for the airlines serving ROA. But Spokesperson Brad Boettcher says they insisted on something from the airlines in return: lower airfares. More from WFIR's Evan Jones:
Roanoke Fire-EMS now has two new medic trucks in service, and they were ordered at a fortunate moment when they could be equipped in advance for use in the COVID era. Fire trucks may head out on calls occasionally, but the city's medic trucks see far more constant use and must be replaced more frequently. Lieutenant Adam Fleming says Roanoke's newest pair arrives equipped to handle COVID concerns. The new units will be stationed at Elm and Franklin downtown and along Williamson Road. WFIR's Evan Jones has more: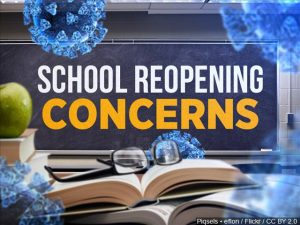 Amid all the debate over whether to re-open schools in person, on line, or with some combination comes the separate questions surrounding the transport of any students who do head to their schools. Like just about everything else associated with COVID-19, it comes with different points of view, as WFIR's Evan Jones reports:
A member of the Franklin County Sheriff's Office now has a bullet and stab-protective vest, only this one is a little different from the others — it is designed for dogs. Vested Interest in K9's is a non-profit that provides ballistic vests to police dogs across the country. Donald and Misty Fike of Galesburg, Illinois recently made a contribution to help fund some vests to dogs that include Sasha, a two-year-old German Shepherd serving Franklin County. More from WFIR's Evan Jones;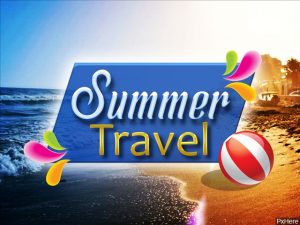 With August arriving tomorrow, time is running short for families with school-age children to take a summer vacation. A Virginia Tech travel expert says doing so can be difficult this year — but not impossible. Nancy McGehee says apartments and full homes are especially popular accommodations this summer, along with RV's. More from WFIR's Evan Jones: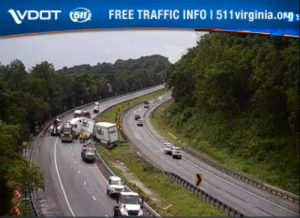 VDOT reports major traffic tie ups this afternoon in both directions of Interstate 81 in Botetourt County. A northbound accident near milemarker 167 in Arcadia has the entire roadway blocked, and traffic is being detoured through Buchanan starting at milemarker 162. On the southbound side, an accident near milemarker 168 is also creating major delays.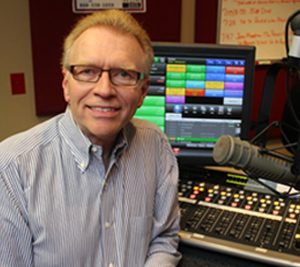 Long-time Roanoke-based broadcaster Larry Dowdy called it a career today, 47 years after first sitting behind a microphone. For the last five years, Dowdy has driven more than an hour each day to host a morning talk show on WLNI Radio in Lynchburg. It culminates a career that included earlier stops at K92 Radio, WDBJ7's Mornin' Program, and Sunny FM. Dowdy says he still expects to produce some podcasts and do some voice-over duties. His retirement comes as new owners assume operation of WLNI this weekend. More from WFIR's Evan Jones:
Here is Larry's farewell announcement: