Evan Jones
A Roanoke business is quietly expanding — opening locations in larger Virginia metro areas while remaining centered in the Star City. Jason and Carolyn Kiser opened the  Blue Cow Ice Cream Company five years ago this week at the former HITS ice cream shop along Walnut Avenue near the Roanoke River Greenway. Its success led to thoughts of expansion, and two years later, a second Blue Cow opened in Virginia Beach. Last year, the Kisers opened a third on the fringe of downtown Fredericksburg, and next month, a fourth Blue Cow will open inside a former Starbucks outside Richmond. The company makes all its ice cream in a building along Williamson Road, one big enough to handle any future plans. Blue Cow promises craft ice cream with some unusual flavors, and Kiser says plans are very much in place to continue its growth — perhaps even more this year alone. WFIR's Evan Jones has more:
A Vinton-area father is charged with killing his two-month-old baby child. The Bedford County Sheriff's Office says 20-year-old Jordan Scheffler is jailed without bond. Officials say help was summoned this week to a home on Saunders Road, where responders found the infant not breathing. Efforts to resuscitate the baby were not successful.
NEWS RELEASE: On May 17, 2022 the Bedford County Sheriff's Office responded to the 2000 block of Saunders Road in the Vinton area of Bedford County in reference to a 2 month old infant that was not breathing. Deputies arrived on scene and attempted to resuscitate the child. Bedford County Fire/ EMS arrived on scene and the child was pronounced dead.
The Bedford County Sheriff's Office along with the Bedford County Child Protective Services began investigating the death. During this investigation, the father of the child, Jordan Cody Scheffler, 20 years of age, of Vinton, Virginia was arrested on one count of 2nd degree murder and one count of felony child neglect.
Mr. Scheffler was transported to the Blue Ridge Regional Jail – Amherst and is currently being held without bond.
The Bedford County Sheriff's Office would like to thank the Bedford County Child Protective Services as well as Bedford County Fire/Rescue for their assistance during this tragic incident.
We would like to also extend our thoughts, prayers, and condolences to all the family members dealing with this tragic loss.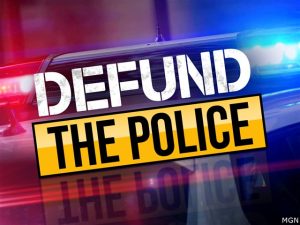 Roanoke County Police Chief Howard Hall says many of the public expressions regarding law enforcement in recent years continue to impact the department's hiring efforts. Chief Howard Hall says in a typical year, attrition on the force would be about 10%, but in 2020, it was about double that.  Hall says while COVID-related circumstances were responsible for much of that attrition, the many nationwide calls to "defund the police" have  significantly contributed to the shortage of qualified applicants ever since. .More from WFIR's Evan Jones: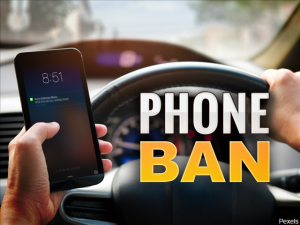 Roanoke County Police are devoting a lot of attention along the Tanglewood corridor to enforcing Virginia's hand-held cellphone law.  Virginia law prohibits use of those hand-held phones while behind the wheel, and Roanoke County Police Chief Howard Hall says it has led to many of those rear-enders you see along Electric Road, and that is why officers regularly assigned specifically for traffic enforcement along that corridor are looking for it. Since July, those officers have logged almost 1,000 summonses and warnings just around Tanglewood. More from WFIR's Evan Jones:
Starting Saturday, 10-digit local dialing comes to the Roanoke region. The 540 area code is almost out of numbers, so a new area code — 826 — will be added to the same geographic region later this year. That's why dialing all 10 digits for any calls will now become necessary. WFIR's Evan Jones has more: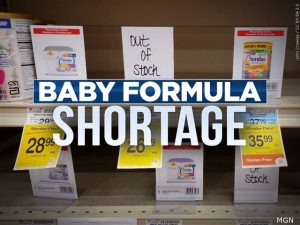 A Roanoke agency that serves low-income mothers-to-be and parents of young children says it has been able to meet most of its clients' needs for baby formula. The Child Health Investment Partnership, or CHIP, says disadvantaged families face greater challenges than more others to find formula during the nationwide shortage. WFIR's Evan Jones has more:
Firefighters rescued a dog Monday evening from a burning home in southeast Roanoke. Crews arrived to find smoke coming from the two-story home in the 1000 block of 15th Street. They quickly put out the flames which started in the kitchen and caused an estimated $45,000 in  damage; there is no word yet on the cause. City fire officials say the dog appears to be unharmed.
NEWS RELEASE: On Monday, May 9, shortly after 7 p.m., Roanoke Fire-EMS was dispatched to the 1000 block of 15th Street in southeast Roanoke for a reported structure fire. Crews arrived to find smoke showing from a two-story residential structure and marked it a working fire. The fire, which started in the kitchen, was quickly extinguished. Crews removed one dog from the home, which appeared unharmed. Damages to the home and contents are estimated at $45,000. The cause of the fire is under investigation.
It has been two years since a landslide forced the Blue Ridge Parkway's closure between Roanoke and Adney Gap near Bent Mountain. Work is now getting underway to re-open that stretch by the end of the year. Heavy rains took out a 150-foot section of the parkway, and repairing the damage involves a lot more than re-opening most roads you might travel, a project that officials say involves multiple layers of engineering and design work. Meantime, another Roanoke-area stretch of the parkway is set to reopen in June.  More from WFIR's Evan Jones: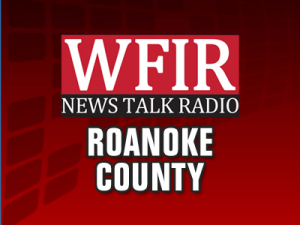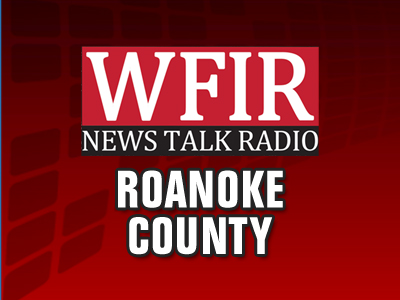 Unprecedented rises in vehicle values mean without local government intervention, many owners face noticeably higher car tax bills this year. Roanoke County is among the localities working to avoid that, reducing its own car tax rates. The goal is to avoid an unexpected sticker shock when the personal property tax bills arrive. WFIR's Evan Jones has more: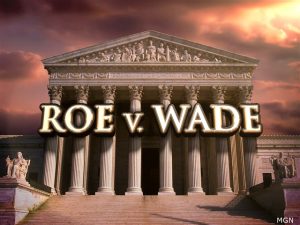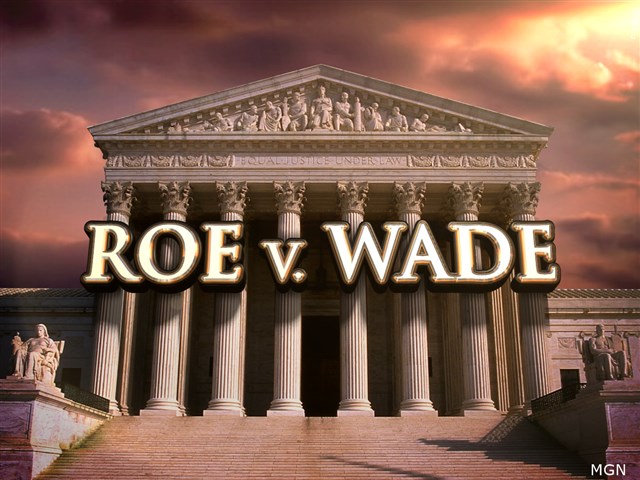 Virginia Tech Professor and WFIR Political Analyst Bob Denton says if the U.S. Supreme Court does indeed overturn Roe v. Wade, it will have significant implications for Virginia politics in the years just ahead. The draft opinion made public Monday suggests the court is poised to overturn the landmark case  and would leave it up to states to decide how abortion should be regulated within their borders. More from WFIR's Evan Jones: