Evan Jones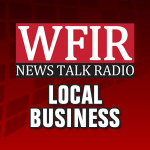 A Vinton company is investing $1.5 million to expand and upgrade its manufacturing capabilities. Governor Northam's office says the state will provide funding to help Magnets USA retrain its workers for the new systems. The company makes magnetic and paper promotional products. It employs 70 people.
From Governor Northam's Office: RICHMOND-Governor Ralph Northam today announced that Magnets USA, a manufacturer of primarily magnetic and paper promotional products,will invest $1.5 million in its operation in Roanoke County. The company has already purchased state-of-the-art equipment to increase capacity, including a digital press, laser engraver, and a customized enterprise resource planning system that will replace all of its current processes. Other additions are slated for this year.The company's 70 employees will be retrained to operate the new machinery and systems with support from the Virginia Jobs Investment Program (VJIP).
"Magnets USA is an impressive entrepreneurial success story for Virginia, and I am pleased to see the company reinvesting in its Roanoke County operation," said Governor Northam. "To stay competitive in a 21st-century economy, growing companies must upgrade processes and technologies, and ensure its employees are equipped with the most in-demand skills. We are proud to support Magnets USA, and look forward to many more years of success in the Commonwealth."
Founded in 1990 in an old hatchback, Magnets USA began with very little money and a whole lot of passion. Founder Dale Turner traveled from Roanoke to Phoenix, stopping in almost every town along the way to pitch his magnetic business card. Today, Magnets USA serves about 35,000 customers. Each year, the company produces millions of magnetized marketing products-including calendars, sports schedules, notepads, and car magnets-for a client base that stems largely from the real estate industry.
"Magnets USA has been a valuable contributor to the Roanoke region's economy for over 25 years, and Virginia is proud to partner with the company in its next chapter of growth," said Secretary of Commerce and Trade Brian Ball. "From its beginning as a one-person operation to 70 employees, Magnets USA is a strong example of what entrepreneurs can accomplish in the Commonwealth."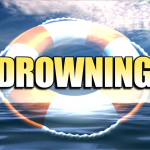 Drownings account for a large proportion of accidental deaths among young children, and with summer's official arrival today, experts urge parents to adopt a system that helps keep an eye on kids in the water. The "Water Watcher" system requires one adult supervisor to keep a constant eye on children in the water — no books, phones or other distractions.  WFIR's Evan Jones has more:
Click here for more information on the Water Watcher program.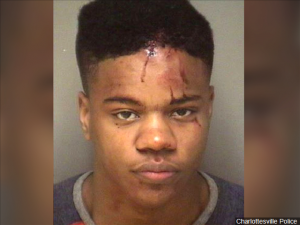 CHARLOTTESVILLE, Va. (AP) _ A former University of Virginia student who filed a civil rights lawsuit after his 2015 arrest by alcohol-enforcement agents has received a $250,000 settlement. Martese Johnson sued Virginia's Department of Alcoholic Beverage Control and three of its agents after the arrest, which was captured on video. It showed ABC agents pinning Johnson to the ground while his head was bleeding. ABC agents said Johnson, who is black, was attempting to enter a bar with a fake ID. Johnson said his ID was valid. Records from federal court in Charlottesville show the case was settled Tuesday and dismissed. On Wednesday, the department confirmed the $249,950 settlement but declined comment beyond a joint statement that calls the settlement "a mutually agreeable compromise." The settlement contains no admission of wrongdoing.
WFIR's very own Randy Leftwich finds himself the creator of a video today that has instantly become viral world-wide. Leftwich is the producer and sidekick on Greg Roberts Live. He happened to be at Franklin and Wonju this morning when two Roanoke officers helped a rattlesnake safely cross the intersection before animal control officers removed it. Within a few hours of its being posted, NBC and CBS network news had contacted him for permission to use it, as has a worldwide licensing company. WFIR's Evan Jones has more:
Here is Randy's video: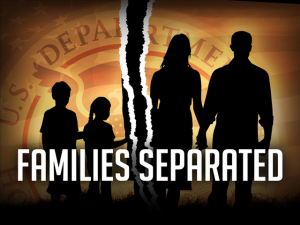 RICHMOND, Va. (AP) _ Virginia Gov. Ralph Northam says he's recalling members of the state's National Guard from the U.S.-Mexico border because he disagrees with a federal policy of separating immigrant children from their families. Northam made the announcement Tuesday, saying he would not devote resources that could support an "inhumane policy." The Democratic governor said he had ordered four crewmembers and a helicopter to return to Virginia from Arizona. The crew was assisting the Arizona National Guard in surveillance operations on the border as part of a 90-day mission. Maryland Republican Gov. Larry Hogan also announced Tuesday that he was recalling Natural Guard members stationed at the border. And Massachusetts Republican Gov. Charlie Baker on Monday reversed a decision to send a National Guard helicopter.
Officials at the Franklin County Humane Society are in desperate need.  They report the shelter is full, and they are asking for help in either adopting a cat or dog, or at the very least, fostering one until space is once again available. WFIR's Denise Allen Membreno has more:
Click here for the Franklin County Humane Society Facebook page.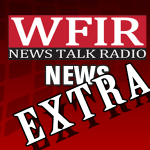 The first heat wave of the summer leads to the annual warnings of the potential effects of spending too much time in the hot sun. They often refer specifically to the elderly, but health officials say children are also at potential risk.:
A Virginia Tech plant expert has confirmed the first known sighting in the state of an invasive plant that can produce really bad burns and blisters. Giant hogweed is so named for its huge flower and leaf clusters. The problem comes if you disturb it by, say, putting a weed wacker to it. That releases a sap that once on your skin, reacts to sunlight and creates serious and painful burns that can last for weeks. WFIR's Evan Jones has more:
Click here for full giant hogweed information and more photos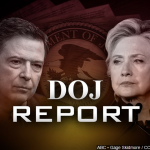 Virginia Senator Mark Warner says the Justice Department Inspector General's report released yesterday should lead Republicans to stop trying to claim FBI bias against President Trump's campaign two years ago. But Republican Congressman Bob Goodlatte says it demonstrates what he calls a shocking contrast in the ways the FBI investigated that campaign and that of Hillary Clinton — and that difference, he says, requires its own separate investigation. WFIR's Evan Jones has the story:
A lawn mower is believed responsible for starting a fire that heavily damaged a home yesterday in the Huddleston area of Bedford County. The blaze started in the garage area of the home on Amos Bridge Road and spread to other portions before firefighters gained control. A couple is displaced, and their dog died in the fire.