Evan Jones
Gas prices have proved to as unpredictable as just about everything else in this COVID-19 era. The question now is where to prices – and traffic – go through the summer travel season. Gas Buddy says Memorial Day prices are the lowest at this time of year since 2003, and they are likely to slowly rise between now and Labor Day. More from WFIR's Evan Jones: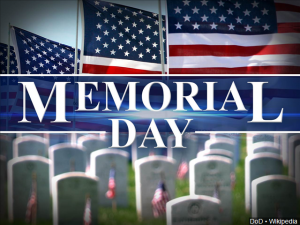 This is Memorial Day, the day  America honors and remembers the men and women who have died in service to our country, and while its meaning is no different than in any other year, the way it is observed will often be quite different. That is certainly the case at the National D-Day Memorial in Bedford; in the COVID-19 era with health concerns and mandatory limits on gathering sizes, the memorial is holding a virtual observance today in place of its usual live one. More from WFIR's Evan Jones.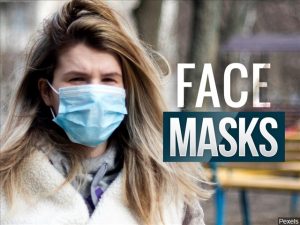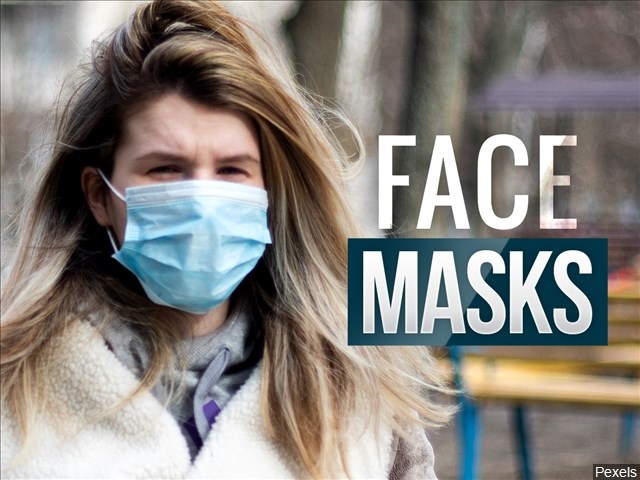 Be prepared for a possible major announcement on the mandated wearing of face masks in public places. Governor Northam said he would provide more information at his next COVID-19 briefing on Tuesday:
Northam said equity is an issue – making sure everyone has access to a facemask if the mandate to wear one statewide is enacted.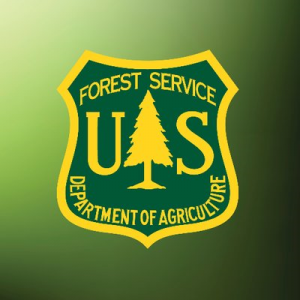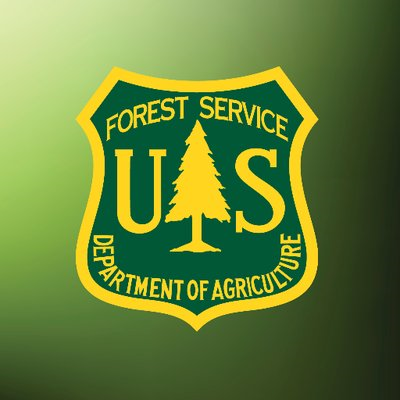 The George Washington and Jefferson National Forests will reopen many recreation sites over the next week, starting this weekend. They include trailheads, shooting ranges and ATV trails. Campgrounds and rest room facilities will remain closed.
NEWS RELEASE: Roanoke, VA. (May 22, 2020) – George Washington and Jefferson National Forests officials will reopen many recreation sites for day use beginning the weekend of May 23, 2020. The decision to reopen recreation areas is being done on a case-by-case basis. All openings will consider health and safety recommendations, employee safety and the availability of personal protective equipment (PPE) and trained personnel, as reflected in CDC, state and local guidance. Site closures and modified operations may occur, as needed, to protect public health and safety. Presently, the schedule for reopening recreation sites is as follows:
May 22: All trailheads providing access to the Appalachian National Scenic Trail will reopen, except for Dragon's Tooth and Spy Rock trailheads.
May 23: All shooting ranges will reopen. Crabtree Falls, Cascades, Pandapas Pond, and Roaring Run day use areas will reopen.
May 26: South Pedlar ATV Trail System will reopen.
May 28: Additional recreation sites will reopen, including Peters Mills Run/Taskers Gap ATV/OHV Trail System; please check our website for specifics.
Campgrounds, and most facilities and day-use areas within campgrounds, will remain closed pending further evaluation. In certain areas, flooding and rainfall impacts may delay opening.
All restrooms will remain shut down. Visitors are responsible for providing their own PPE (including hand sanitizer), and must pack out what they pack in as trash service may not be available. In order to minimize environmental impacts, visitors are encouraged to practice the Leave No Trace principles found at lnt.org.
"We know the importance of the George Washington and Jefferson National Forests to communities and we want people to use and enjoy the forests again," says Job Timm, George Washington and Jefferson Forests Supervisor. "We are working on phased plans to reopen sites and facilities, but protecting our visitors and employees remains our highest priority. And while we understand there may be some excitement from the public to return to beloved recreation areas, please respect site closures and continue to follow local, state, and federal guidelines on staying safe."
George Washington and Jefferson National Forests officials continue to monitor the COVID-19 situation. Remember to avoid congregating at trailheads and/or parking areas and refrain from gathering in groups of 10 or more. Visitors should be prepared to change plans if high visitor use prevents social distancing. Please review current recommendations from the Centers for Disease Control and Prevention along with local and state guidelines for social distancing and cloth face coverings.
For a complete list of recreation sites and their status, please visit fs.usda.gov/recmain/gwj/recreation.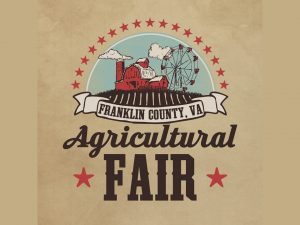 Another annual event has fallen victim to COVID-19 safety and health concerns. This year's Franklin County Agricultural Fair has been cancelled. Plans call for it to return in September of next year.
NEWS RELEASE: After careful review and consideration, a decision has been made to cancel the 2020 Franklin County Agricultural Fair due to safety and health concerns associated with the COVID-19 pandemic.
"Being the sixth annual hosting for the event, following a 40-year hiatus, it was not an easy decision to make.  A number of community organizations, individuals and sponsors have worked long and hard to get us this far," noted David Rotenizer, chairman of the event and county director of tourism.
"With so much uncertainty regarding public health and safety for large group gatherings, along with logistics for maintaining social distancing and sanitation, this was an unfortunate but required action."
It is anticipated the Franklin County Agricultural Fair will be resume September 15-18, 2021.  The public is encouraged to follow the fair's Facebook Page @FCAgFair and website FCAgFair.com
For additional questions or concerns, please contact David Rotenizer at (540) 483-3030 or David.Rotenizer@FranklinCountyVA.gov.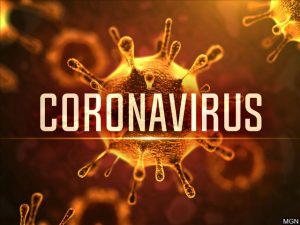 The Virginia Department of Health says one of the most important ways to fight a greater spread of COVID-19 is through contact tracing, and they're looking for a lot of people to get the job done — close to 13-hundred new positions statewide. Officials say  contact tracing is already a common practice to help combat other diseases, but this one is a really big job. WFIR's Evan Jones has more:
05-22 Contact Tracing Wrap-WEB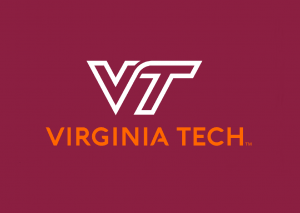 After a semester of distance learning, higher education is logging on for summer classes. The summer session begins Tuesday at Virginia Tech and will be fully online. Spokesperson Mark Owczarski says despite the popular study abroad trips being cancelled, summer enrollment is up. It's not yet known how the Fall semester will be conducted, but Tech President Timothy Sands is expected to announce plans around June 8th after the board of visitors approves the budget and other details.  WFIR Intern Reporter Camden Lazenby has the story:
Owczarski says despite the distance learning measures created by the COVID-19 pandemic, the school is anticipating its second largest freshman class.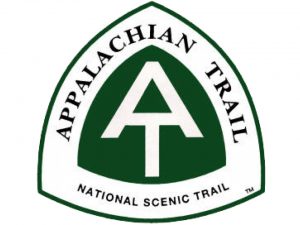 Another sign of life returning at least a little closer to normal: the U.S. Forest Service is re-opening trailheads and access points to the Appalachian Trail tomorrow. It is a coordinated re-opening  from Virginia to Georgia. But of particular local note, the trailhead to Dragon's Tooth remains closed.
NEWS RELEASE: Roanoke, VA, May 21, 2020 –The USDA Forest Service will open a series of trailheads and access points to the Appalachian National Scenic Trail on May 22. The Chattahoochee-Oconee National Forests in Georgia, Nantahala and Pisgah National Forests in North Carolina, Cherokee National Forest in Tennessee and George Washington and Jefferson National Forests in Virginia will participate in the coordinated reopening.
The Triple Crown in Virginia will remain closed, which includes Dragon's Tooth trailhead.
To recreate responsibly outdoors, avoid congregating at parking areas, refrain from gathering in large groups and maintain a 6 feet distance- from others, especially when passing other hikers.
Visitors to our National Forests are urged to take the precautions recommended by the Centers for Disease Control and Prevention (CDC). For tips from the CDC on preventing illnesses like the coronavirus, go to: https://www.cdc.gov/coronavirus/2019-ncov/about/prevention.html. Bathroom facilities may not be available. Shelters will remain closed at this time.
While work continues opening trails and roads, staffing may remain limited to encourage safe distancing. This may also cause a delay in rescue operations. It is not recommended that visitors engage in risky recreation activities at this time.
Remember to review recommendations from the Centers for Disease Control and Prevention at www.cdc.gov/coronavirus/2019-ncov/daily-life-coping/visitors.html, along with local and state guidelines for social distancing and cloth face coverings.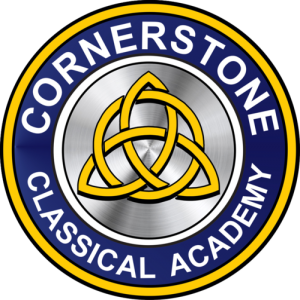 A new school will open this September in Roanoke, one offering an unusual combination of in-class and home schooling, and there is already a waiting list for the lower grades.  It's called Cornerstone Classical Academy, and the big difference over other Roanoke Valley schools is the hybrid education model. School officials say that and volunteer leadership by board members, mean tuition is significantly lower than most private schools. Cornerstone Classical Academy's classrooms will be conducted in space at The Church at Grandin Village. WFIR's Evan Jones has more: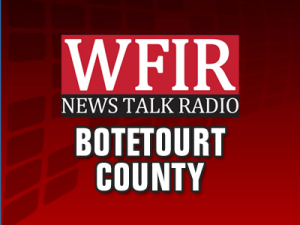 The Botetourt County Sheriff's Office says a man who fired several shots at a deputy overnight later took his own life. Deputies were called to a domestic disturbance near Buchanan and later caught up with the suspect in the Springwood area of the county. Officials say 41-year-old suspect fired at a deputy, striking a patrol car several times. The suspect was later found dead in nearby woods with what appears to be a self-inflicted gunshot wound.
NEWS RELEASE:  This morning, Wednesday, May 20, 2020, at 1:28 a.m. a concerned citizen reported a domestic disturbance in the 1600 block of Pico Road in the northern area of Botetourt County.
Deputies responding to the scene received information that threats of violence were made toward a citizen and law enforcement; and a firearm was discharged. Upon the arrival to the scene.  Deputies were told the alleged suspect involved, had left the scene in a white Ford pickup truck. The suspect vehicle was located in the 1500 block of Davis Run. As the deputy approached in his vehicle, he was fired upon by the suspect; striking the deputy's patrol vehicle multiple times.
The Botetourt County Sheriff's Office Emergency Response Team and the Virginia State Police, Tactical Team, responded to the scene. Deputies were able to make contact with the suspect by phone. The suspect refused to negotiate and ended the call. The negotiator attempted multiple times to reestablish communication without success.
The Botetourt Sheriff's Office Emergency Response Team conducted a search of a wooded area near where the deputy was fired upon.  Deputies discovered a 41 year old male, which was unresponsive, and had suffered from an apparent self-inflicted gunshot wound.
No officers discharged their weapons, and no officers were injured in the incident.
The body has been transported to the Office of the Medical Examiner in Roanoke for examination, an autopsy and positive identification.
This investigation remains ongoing at this time.