Evan Jones
Liberty University's new head football coach acknowledges making mistakes that have deeply hurt his family, and he has no intent of doing so again. Hugh Freeze brings a record of successful coaching at many levels, most recently at the University of Mississippi. But Ole Miss let him go after learning his college-issued cellphone was calling numbers associated with escort services.
Freeze calls faith his number one core value. He was introduced this afternoon, just days after former coach Turner Gill stepped down. Athletic Director Ian McCaw says he expects  Freeze to lead the Flames' program to national prominence.
Freeze will lead the Flames as they prepare for and enter the second year of play as an independent at the FBS level. Here is his entire opening statement: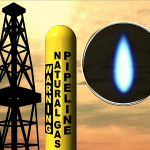 The Commonwealth is suing the Mountain Valley Pipeline for what are called "repeated environmental violations" in counties that include Roanoke, Montgomery, Franklin, Giles and Craig. Attorney General Mark Herring and the Department of Environmental Quality allege MVP failed to control sediment and stormwater runoff, creating numerous violations of environmental laws and causing unpermitted impacts to waterways and roads in the region. The suit contends the violations occurred mainly during significant rain events over the last year.
A statement from EQM Midstream Partners said the unusually wet conditions and periods of rainfall presented construction challenges. It said the MVP project team "has worked diligently to ensure appropriate soil erosion and sediment controls were implemented and restored where necessary."
From Attorney General Mark Herring: RICHMOND (December 7, 2018)—Attorney General Mark R. Herring and the Virginia Department of Environmental Quality today announced the filing of a lawsuitagainst Mountain Valley Pipeline, LLC for repeated environmental violations in Craig, Franklin, Giles, Montgomery, and Roanoke Counties, particularly violations that occurred during significant rain events over the last year. The suit alleges that MVP violated the Commonwealth's environmental laws and regulations as well as MVP's Clean Water Act Section 401 Water Quality Certification by failing to control sediment and stormwater runoff resulting in impacts to waterways and roads. The suit seeks the maximum allowable civil penalties and a court order to force MVP to comply with environmental laws and regulations. The matter was referred to the Office of Attorney General by the Director of the Department of Environmental Quality (DEQ) after numerous inspections identified violations at multiple construction sites.
"This suit alleges serious and numerous violations of environmental laws that caused unpermitted impacts to waterways and roads in multiple counties in Southwest Virginia,"said Attorney General Herring."We're asking the court for an enforceable order that will help us ensure compliance going forward, and for penalties for MVP's violations."
"The Northam administration has empowered DEQ to pursue the full course of action necessary to enforce Virginia's environmental standards and to protect our natural resources,"said DEQ Director David Paylor."In this case, we determined referral to the Office of the Attorney General was prudent in order to seek faster resolution to these violations. We appreciate the Attorney General's coordination to ensure necessary compliance."
The
 complaint
against MVP alleges that DEQ inspectors identified violations of environmental laws, regulations, and permits in May, June, July, August, September, and October 2018 while investigating complaints it had received. In addition, an inspection company contracted by DEQ to monitor MVP's compliance identified more than 300 violations between June and mid-November 2018, mostly related to improper erosion control and stormwater management. Among the laws that MVP is alleged to have violated are:
the State Water Control Law,
the Virginia Stormwater Management Act,
the Erosion and Sediment Control Law,
the Virginia Stormwater Management Program Regulation,
the Erosion and Sediment Control Regulations,
the Virginia Water Protection Permit Program Regulations,
Section 401 Water Quality Certification 17-001 issued to MVP.
MVP's Annual Standards and Specifications,
MVP's Site Specific Erosion and Sediment Control Plan and
MVP's Site Specific Stormwater Management Plans.
The suit alleges ten counts of illegal actions by MVP:
Unpermitted Discharge
Failure to Maintain and Repair Erosion and Sediment Control Structures
Failure to Repair Erosion and Sediment Controls within Required Timeframe
Failure to Apply Temporary or Permanent Stabilization
Sediment off of Right of Way
Failure to Install Clean Water Diversions
Failure to Keep a Daily Log of Activity Documenting Project Activities Related to Environmental Permit Compliance and Corrective Measures Implemented
Failure to Install Adequate Channel, Flume, or Slope Drain Structure
Failure to Construct Vehicular Stream Crossing
Failure to Maintain Access Roads
The case has been filed in Henrico County Circuit Court and a copy of the complaint is available
here
.
Liberty University is expected to introduce Hugh Freeze as its next head football coach Friday afternoon. Freeze has prior Division I coach experience at the University of Mississippi. He has a career head coaching record of 69-32, and at Ole Miss, his record was 39-25 in five seasons. But his tenure at Mississippi ended after the university determined he used a school-issued cell phone to call telephone numbers associated with escort services. In that same year, the NCAA had sent Ole Miss a notice of allegations of lack of institutional control.
Freeze will succeed Turner Gill, who abruptly resigned earlier this week, citing his wife's health as the main reason.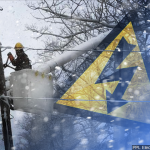 With winter weather expected to arrive by Sunday morning, Appalachian Power and VDOT are preparing for its likely impact. VDOT crews are pre-treating roads with a brine solution that helps snowplows remove snow. And Apco is pre-staging crews in areas considered to be mostly likely impacted. More from WFIR's Evan Jones: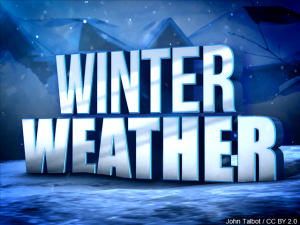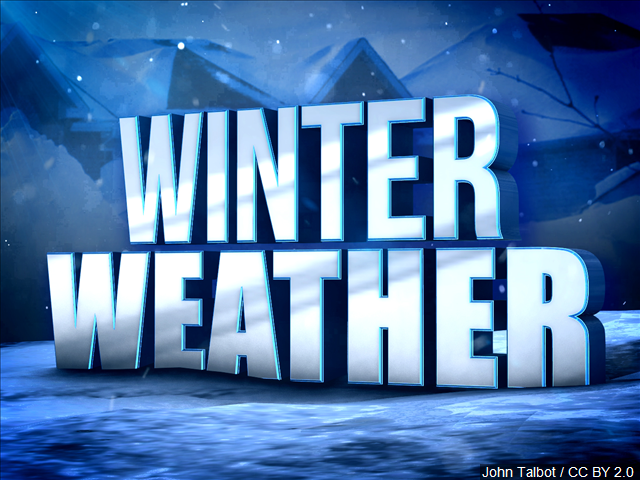 The National Weather Service has issued a Winter Storm Watch for much of the region, mainly for areas along and south of US 460.  Forecasters say heavy snows are possible in affected areas starting as early as Saturday night and lasting into Monday. Heaviest accumulations are currently expected across parts of Southside Virginia and northwest North Carolina.
From the National Weather Service: Low pressure will track from the southwest U.S., to the Gulf Coast states through Saturday while cold high pressure builds across the Ohio Valley and Mid-Atlantic. This low will then move off the southeast coast Sunday into Monday. With the colder air in place, a prolonged period of snow is expected, starting as early as Saturday night, and lasting into Monday. Based on the forecast track, the heaviest snow is expected to occur across southern Virginia, into northwest North Carolina.
WINTER STORM WATCH IN EFFECT FROM LATE SATURDAY NIGHT THROUGH MONDAY MORNING.
Counties: Stokes-Rockingham-Caswell-Tazewell-Smyth-Bland-Giles-Wythe-Pulaski-Montgomery-Carroll-Floyd-Roanoke-Patrick-Franklin-Henry- Pittsylvania-Halifax-Mercer- Including the cities of Danbury, Eden, Yanceyville, Tazewell, Marion, Bland, Pearisburg, Wytheville, Radford, Pulaski, Blacksburg, Galax, Floyd, Roanoke, Salem, Stuart, Rocky Mount, Martinsville, Danville, South Boston, and Bluefield.
* WHAT…Heavy snow possible. Total snow accumulations of 5 to 10 inches, with locally higher amounts possible.
* WHERE…Southern West Virginia, Southwest Virginia mountains, east to southside Virginia, including the Roanoke Valley.
* WHEN…From late Saturday night through Monday morning.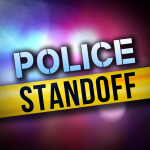 UPDATE: A standoff is now over in southwest Roanoke County, and a suspect is in custody. It began with a call of shots fired this morning on the 5600 block of Brahma Road between Cave Spring and Oak Grove. It ended this afternoon when 50-year-old James Brickey walked out of the home without incident. No one was hurt.
PREVIOUS: Roanoke County Police are handling an apparent standoff in the southwest county, and they have urged people living nearby to evacuate or shelter in place. It began with a call of shots fired this morning on the 5600 block of Brahma Road. That is in the Farmington Lake neighborhood between Cave Spring and Oak Grove. Police say family members at the home were able to get out safely, but the shooter is still inside, and officers have not been able to communicate with that person. SWAT units and negotiators are all present as part of the police response.
News release: Roanoke County Police are currently on scene in the 5600 block of Brahma Road in southwest county. Police responded there at approximately 8:30am in response to a call of shots fired in a residence. Other family members were able to evacuate before police arrived. Police have advised neighbors to evacuate or shelter in place. SWAT and negotiators are also at scene.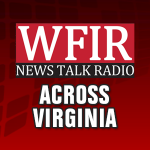 A new poll suggests Virginians are quite optimistic on the direction the commonwealth is heading — but far less so when it comes to the country. The Wason Center at Christopher Newport University asked state residents if they like the direction Virginia is heading, and 64% — almost two-thirds — said they do. Only 35% per cent say they approve of the nation's direction. More from WFIR's Evan Jones.
Click here for full poll results
An 86-year-old Bedford County man faces aggravated sexual battery charges, for alleged assaults that investigators say occurred between 19-94 and 20-10. Carl Wheeler of Huddleston is currently jailed without bond.
From the Bedford County Sheriff's Office: On October 22, 2018, the Bedford County Sheriff's Office received a complaint of possible sex offenses. The investigation into the complaint revealed the alleged offenses occurred between 1994 and 2010.  On December 4, 2018, Carl U. Wheeler, age 86, of Huddleston was arrested and charged with three aggravated sexual battery charges. He is being held in the Blue Ridge Regional Jail in Bedford without bond.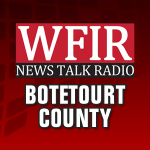 Jack Leffel, the Chairman of the Botetourt County Board of Supervisors has died. A news release from the county made the announcement today. Leffel had sat on the board since his first election in 2011, and he had served as its chairman for the last three years. Funeral arrangements have not yet been released.
From Botetourt County: It is with deepest sadness that we announce the passing of Chairman Jack Leffel. A lifelong citizen of Botetourt County, Jack devoted his life to his family, his farm, and his community. During his time on the Board and especially as Chairman, Jack oversaw tremendous changes in the County, jumpstarting economic development, supporting agricultural education, and laying the groundwork to support the needs of a changing and complex community. He was a man of vision. He believed in the future of Botetourt County and in all the great work that the citizens could do when they join together for greater purposes. This sudden change in the leadership of the County has given us the opportunity to reflect on the impact of Jack's life and leadership. He will be missed.
Please keep Jack's family, friends, and the other Board members in your thoughts and prayers during this time.
More information regarding arrangements will be announced in the coming days.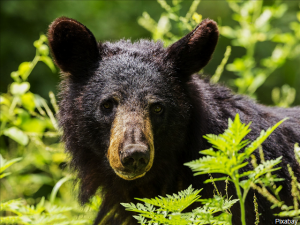 This is the time of year when black bears typically start going into hibernation — but only after packing in the calories to make it through the winter months. With natural food supplies a little scarce this fall, they're looking a little longer for other calorie sources, and trash cans and bird feeders are often easy places to find them. Home owners in bear-prone areas are urged to take precautions for another couple of weeks or so. WFIR's Evan Jones has more: