Evan Jones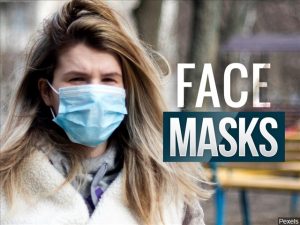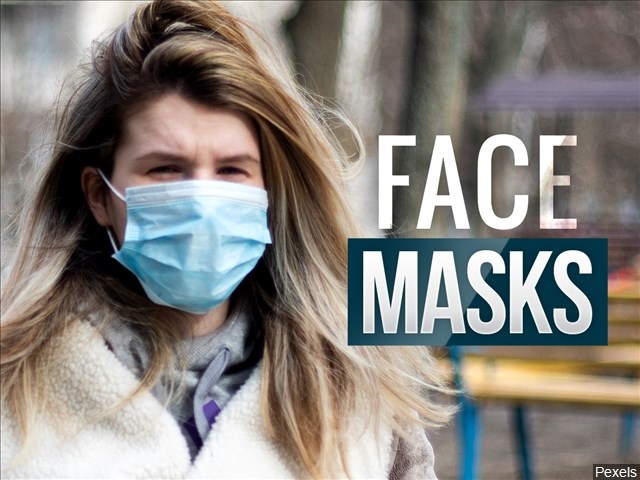 A new statewide poll shows how much Democrats in Virginia far more favor wearing face masks than Republicans, whether it's in stores, restaurants, or outdoor public places. And in each of the 13 places presented, those identifying as Democrats said they were about 30 to 40% more likely to wear a mask than Republicans. As examples,  90% of those surveyed identifying as Democrats say they are likely to wear masks inside grocery stores, compared to 52% of Republicans. When it comes to outdoor parks and beaches, 47% of Democrats say they will likely wear masks compared to 19% of Republicans. WFIR's Evan Jones has more:
ROANOKE COLLEGE NEWS RELEASE: To measure how Virginia feels about vaccination and mask-wearing, along with exploring political anxiety, The Institute for Policy and Opinion Research interviewed 634 adult residents of Virginia between Nov. 7 and Nov. 15 in a survey addressing these topics. The survey has a margin of error of +4.4%.
COVID Vaccination
The percentage of adult Virginians who are fully vaccinated against COVID-19 or are awaiting their second dose remains near 78%, while just 2% say they plan to start vaccination soon, according to the latest Roanoke College Poll. These numbers remain unchanged from similar results in September (82% fully or partially vaccinated and 3% plan to start soon) when both polls' margins of error are considered. The percentage of adults who state they do not plan to get vaccinated (13% now, 11% in September) also remains essentially constant.
Among those adults fully vaccinated, 24% have received a third dose or booster shot, another 51% plan to get another shot when they're able, and 22% do not plan to receive another dose.
Both vaccination results differ greatly when political party is considered. Democrats report full or partial vaccination at 90% with just 3% not planning to get a shot; for Republicans, those numbers are 67% and 24%. Regarding booster shots, 81% of Democrats have or plan to get an additional dose of vaccine with only 18% not planning to do so. Republicans have a lower rate of booster dose interest (67%) and increased rate of reporting no plans to receive an additional shot (37%.)
Mask Wearing
Roanoke College Poll also asked Virginians about their likelihood of wearing a mask in various scenarios. Roughly 72% of Virginians are very or somewhat likely to wear a mask in many indoor scenarios (grocery stores, indoor retail stores, working near others, and attending an indoor art, entertainment or music venue.) Outdoor retail establishments or art/entertainment venues result in about 51% of residents likely to wear a mask. Restaurants and bars see lower amounts of mask wearing, whether they are indoor (57% likely) or outdoor (39% likely).
With the Thanksgiving holiday just passed and the winter holiday season upon us, only 33% of Virginians report wearing a mask while visiting with family and friends in their houses. By party, almost half (45%) of Democrats wear masks while visiting family and friends, while about one-sixth (17%) of Republicans do so.
That political party divide on mask wearing exists across all scenarios presented to the respondents, such as grocery stores (90% Democrats likely compared to 52% of Republicans), at work (88% compared to 54%), dining inside (76% compared to 35%), and hair salons/barbershops (79% compared to 43%.)
CLICK HERE for full poll results and methodology.
A Virginia Tech graduate will be the next leader of the Norfolk Southern Corporation. The railroad announced today that Alan Shaw will succeed James Squires as CEO as of May 1st. Shaw has worked for 27 years at Norfolk Southern, most recently as Chief Marketing officer. He earned engineering and business degrees as Virginia Tech.
NEWS RELEASE: Norfolk Southern Corporation (NYSE: NSC) today announced that Chairman and CEO James A. Squires plans to retire on May 1, 2022, at which time Executive Vice President and Chief Marketing Officer Alan H. Shaw will become CEO.  As part of the company's planned succession process, the board of directors has elected Shaw to the role of president, effective immediately.  The company's executive leadership team now reports to Shaw.
"Jim is retiring at the top of his game," said Steven F. Leer, Norfolk Southern's lead independent director.  "Thanks to Jim's leadership, Norfolk Southern has a strong foundation for continued success.  During his tenure he has increased shareholder value by more than $30 billion, implemented precision scheduled railroading, led the company through a freight recession and global pandemic, and brought company leadership together in a new, state-of-the-art Atlanta headquarters."
"This is the right moment for a leadership transition," said Squires.  "The company is in rock-solid position, I've accomplished what I set out to achieve, and our board of directors has identified the right leader in Alan Shaw to guide Norfolk Southern in its next chapter of success and value creation."
Squires and Shaw will continue to work closely together over the next five months to complete a smooth transition.
"Alan has a unique combination of skills and experience that prepare him to lead the company," Squires said.  "He's a veteran railroader who understands operations and will drive continued improvement in service and efficiency.  At the same time, he has an unparalleled understanding of our customers and the markets we serve, as well as the vision to grow shareholder value in our competitive, rapidly evolving industry."
Shaw is one of the freight industry's most respected leaders, with 27 years of experience at Norfolk Southern in marketing, operations, and finance.  He was appointed CMO in May 2015, and under his leadership the company has built the strongest intermodal franchise in the eastern United States, positioning it for growth in consumer-oriented, service-sensitive markets.  He is responsible for innovations in customer-facing technology, sustainability, and new product offerings.
Shaw earned a BS in Aerospace Engineering and an MBA from Virginia Tech, and completed the General Management Program at Harvard Business School.  He is a Chartered Financial Analyst.
"I look forward to working with Jim, our board of directors, and the entire team at Norfolk Southern to provide superior service to our customers, create compelling value for shareholders, and build on the momentum of our improving operating ratio," Shaw said.
Demonstrating its comprehensive succession plan and deep bench of executive talent, the company also announced that Ed Elkins, vice president of industrial products, has been promoted to executive vice president and chief marketing officer.
Elkins joined Norfolk Southern in 1988 as a locomotive engineer.  He served as group vice president for chemicals and group vice president for international intermodal before assuming his current role in 2018.  Elkins, a veteran of the U.S. Marine Corps, graduated from the University of Virginia's College at Wise and earned an MBA from Old Dominion University.  He completed the General Management Program at Harvard Business School.
"Ed is an experienced, innovative, and trusted leader who will step seamlessly into the role of CMO and be a strong addition to the executive leadership team," said Squires.
James "Leggett" Kitchin, currently group vice president of domestic intermodal marketing and sales, will succeed Elkins as vice president of industrial products.  These appointments are also effective immediately.
Jeff Heller, vice president of intermodal and automotive, will retire from the company after a distinguished 27-year career on March 1, 2022.  Shawn Tureman, currently group vice president of industrial products / chemicals, becomes group vice president of intermodal and automotive effective immediately and will succeed Heller as vice president upon his retirement.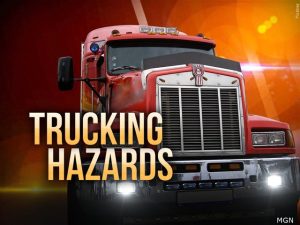 A recent state police truck safety enforcement operation on Interstates 81and 77 found about 7% of trucks inspected had safety violations, and they were immediately placed out of service. And 9% of drivers checked were immediately taken off the highways, mostly for exceeding federally-allowed hours behind the wheel. WFIR's Evan Jones has more:
NEWS RELEASE: To enhance the safety of our interstates in western and southwest Virginia, the Virginia State Police Safety Division's Motor Carrier Safety Units partnered with the North Carolina State Highway Patrol to conduct a commercial vehicle enforcement operation on the entire Interstate 81 through Virginia and Interstate 77 in both Virginia and North Carolina.
During the three-day enforcement project, (Nov. 9-11, 2021), a total of 702 commercial vehicles were inspected by Virginia and North Carolina state troopers. Of those vehicles, 667 violations were cited, 51 vehicles placed out of service and 64 drivers placed out of service.
"This enforcement initiative's results indicate the extraordinary efforts our Motor Carrier Safety Unit troopers put forth every day as they work to improve passenger and commercial vehicle safety across Virginia," said Capt. Sean L. Stewart, Virginia State Police Safety Division commander. "Partnering with our North Carolina counterparts helps to reinforce that safety outreach and enforcement no matter which side of the state line you may be traveling."
If you have any out-of-state driving in your upcoming holiday plans, some nearby states have significantly lower average gas prices — but for some others, it's just the opposite. It comes as gas prices may be easing a bit in Virginia and elsewhere, but they still are about 50% higher than last year at this time. More from WFIR's Evan Jones: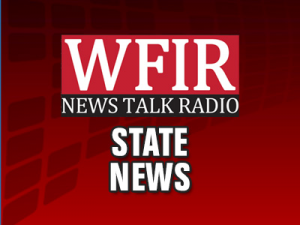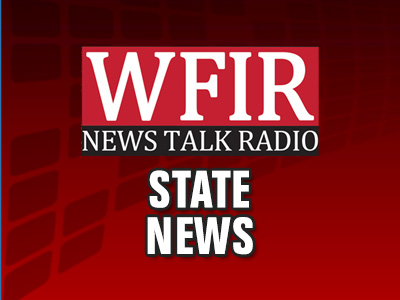 Chances appear very strong that southwest Virginia will carry more clout in Richmond that it has for a decade. This follows election results not just for governor but the House of Delegates as well. Virginia Tech Professor and WFIR Political Analyst Bob Denton says Governor-elect Glenn Youngkin is unlikely to forget the difference that our region made in his victory. In the House, the three presumptive incoming Republican majority leaders are from the Shenandoah Valley, far southwest Virginia, and Bedford County. WFIR's Evan Jones has more:
RICHMOND, Va. (AP) — Virginia House Republicans on Sunday unanimously elected their leadership team for the upcoming legislative session, nominating Del. Todd Gilbert to serve as House speaker.
The vote came nearly two weeks after Republicans flipped the Democratic-held offices of governor, lieutenant governor and attorney general in a red surge. Republicans also flipped at least five seats in the House of Delegates and appear poised to take control of the chamber.
Republicans now hold 50 seats in the 100-seat House. Two races remain uncalled, but Republicans hold narrow leads in vote totals in those districts. GOP leaders have said they're confident they have won those seats, which would give them a 52-48 majority over Democrats.
In House Districts 85 and 91, Democrats are eligible for state-funded recounts because Republicans are leading by margins of less than 0.5%. The two Democratic incumbents in those districts — Martha Mugler in District 91 and Alex Askew in District 85 — have not said yet whether they will seek recounts.
"I am proud to serve with and lead a strong and united Republican majority as we look toward the 2022 General Assembly session and beyond," Gilbert said in a statement.
"I am humbled by the vote of trust and confidence by my colleagues. When we were in the minority, no one believed that we could return to where we are now. But we rallied together, worked together, and won together. I could not be more proud to be a member, let alone the leader, of this caucus."
Del. Terry Kilgore, a House member since 1994, was elected as House Majority Leader.
Kilgore briefly threw his name into the running for the speaker's position after Republicans swept Virginian's statewide elections on Nov. 2. But Kilgore and Gilbert told Republican caucus members in a Nov. 5 letter that they had agreed to support each other for different leadership roles. Gilbert endorsed Kilgore for Majority Leader, while Kilgore endorsed Gilbert for House Speaker.
"As Majority Leader, I look forward to helping chart a policy agenda that works for all Virginians," Kilgore said in a statement. "While we will debate our colleagues on the other side of the aisle, we will also work with them when we can to ensure the best possible policy outcomes for every Virginian."
House Republican Caucus Chair Del. Kathy Byron was elected to her second term. Del. Jay Leftwich also was elected House Majority Whip for a second term.
There is no word yet on what may have started a destructive weekend fire along Smith Mountain Lake. Firefighters were unable to save the waterfront home, but they did rescue two people who were trapped, and treat two others who jumped. WFIR's Evan Jones has more:
Scruggs Fire Chief Dempsey Moore said today the four people inside had no way out through the home's doors or rear deck's stairs. Two were able to jump to safety, but two elderly people could not, and firefighters used ladders to reach and rescue them from the flames. Those two are under treatment at burn centers in Winston-Salem and Richmond. The two who jumped are hospitalized in Roanoke. At last check, there is no word on the extent of the fours' burns or injuries.
PREVIOUS FROM FRANKLIN COUNTY: At approximately 11:29pm on Saturday, November 13th, 2021, the Franklin County Sheriff's Office E911 Communications Center received a call for a residential structure fire located at 10 Southern Key in Moneta, VA. The caller reported that there were people trapped in the residence. Upon arrival, the large residence was discovered fully involved with fire and four people were noted to be trapped on a back deck, approximately 12 feet off of the ground. Franklin County Volunteer and Career Fire/EMS rescued three from the deck, while one jumped from the deck during the rescue. A total of eight people (5 citizens and 3 firefighters) were transported to local hospitals, with one later being transferred to Wake-Forest University in Winston Salem, NC.
Companies in response were from Burnt Chimney Fire Department, Scruggs Fire-Rescue Department, Westlake Fire-Rescue, Smith Mountain Lake Fire Department, Red Valley Rescue, Franklin County Career Fire-EMS Personnel, Franklin County Sheriff's Office and Franklin County Fire Marshal's Office.
The Franklin County Sheriff's Office and the Franklin County Fire Marshal's Office are continuing to investigate this fire incident.
[Note: "5 citizens" was was later corrected to 4, and two people jumped from the deck. Two others were rescued from the flames.]
It's Medicare open enrollment season, the time when those on Medicare can decide whether to keep their plans or change them. A long-time Medicare counselor in the region says if you or a loved one are thinking about changing to a Medicare Advantage plan, it is often best to think again. These are the plans for which former athletes or stars like Joe Namath and Jimmie Walker are often on ads promising all kinds of potential Medicare benefits, but Shannon Abell says that's before you get to the fine print, and in many cases, he says, those plans end up paying far less than recipients expect. WFIR's Evan Jones has more:
Shannon Abell is conducting a Medicare information program that is open to all on Thursday, May 18 in Vinton. Click here for more information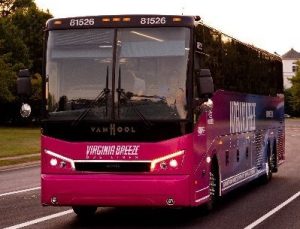 Virginia's state-sponsored bus system is expanding again, now about to start a second daily round-trip along the I-81 corridor — and this one will make a stop in the Roanoke Valley . The Virginia Breeze service between Christiansburg and Washington started in December of 2017, rapidly surpassing by far the projected ridership. Now the state is beginning a second run up the interstate, this one beginning in Bristol, with stops along the way that include Wytheville and Radford. And for the first time, including a stop at the Park and Ride lot near Salem, just off 81 at Thompson Memorial Drive.  WFIR's Evan Jones has more:

The new service begins Monday. The northbound bus is set to leave Salem daily at 1:40 pm, southbound service at 5:45 pm.  Click here for full information.
The 540 area code is running out of phone numbers, so a second area code is coming our way next May: 826. When that happens, you will have to dial all ten digits for all calls, including local ones — and starting Saturday, November 14, all phones in the region will be able to make those ten-digit local calls. All current phone numbers will remain the same, and what is a local call now will remain local when the additional area code arrives. More on the coming changes from WFIR's Evan Jones: