Evan Jones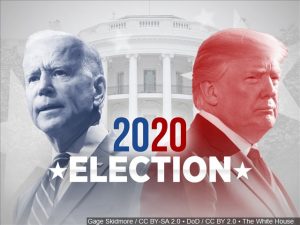 We are down to the final week and a half before election day arrives, and WFIR Political Analyst Bob Denton says even with many votes already cast, the presidential race is still likely to tighten. Denton says Thursday's debate could make a difference in some of the tightest battleground states, as WFIR's Evan Jones reports: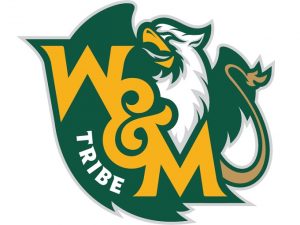 Many colleges are announcing cutbacks to some of their athletic programs. They include William and Mary in Williamsburg, but in the wake of its September decision, the college is already reversing course in some cases – and may still in others. Last month, W&M announced it would discontinue four men's and three women's sports at the end of the current school year. But earlier this week, it reinstated the women's sports under threat of a Title IX gender equity lawsuit. More from WFIR's Evan Jones:
Traffic accidents involving teenage drivers are down this year, but the number of people killed in those crashes is up. AAA Mid-Atlantic crunched the numbers and finds that Virginia accidents involving teen drivers through mid-October are down close to 30% over recent averages, but fatalities in those crashes are up about 9%. AAA says this year's trend of more speeding coupled with teen driver inexperience appears to play a big role in the latest higher numbers. WFIR's Evan Jones has the story:
AAA NEWS RELEASE: RICHMOND, VIRGINIA (Thursday, October 22, 2020) – The number of people on Virginia's roadways being killed in crashes involving teen drivers is up this year, despite teen drivers being involved in far fewer crashes overall, given several months of little to no traffic on our roadways.
This, according to an analysis by AAA of 
DMV Virginia Crash Data
 for the previous five years and the preliminary crash data for this year. Between 2015 and 2019, through Mid-October, Virginia saw an average of 14,445 crashes a year involving teen drivers, as compared to this year when there have been 9,971 crashes involving teen drivers over the same time period. That's a drop of 30%, yet, the number of fatalities (55) through October 16
th
, involving a teen driver is higher than the average number of fatalities involving teen drivers in the past five years (51).
"We know that, in general, there has been a sharp increase in speeding this year. Add to that the inexperience of teen drivers and it is no surprise that these numbers tell a tragic story," says Morgan Dean, spokesperson for AAA Mid-Atlantic.  With that in mind, AAA is reminding parents to take every opportunity to talk to their teens about the risks of the roadway.  This week is National Teen Driver Safety Week, and a great reason to initiate those conversations.
DMV Virginia Teen Crash Data as of 10/16:
55 people have been killed this year in crashes involving a teen driver(Up 7 % this year over the same time period in 2019)

9,971 crashes this year involving a teen driver(Down 27% from 2019 when there were 13,825 crashes during the same time period)

5,201 injuries in teen driver involved crashes this year(Down 28% from 2019 when there were 7,304 during the same time period)
"Motor vehicles crashes are the leading cause of death for teens between 15 and 18 years old in the United States ahead of disease, injuries and violence," Dean adds.
Virginia DMV Tips for Teen Drivers:
Reject Ejection. Wear your seat belt to prevent ejection, which almost always means death.

Save Your Driver. Drivers are twice as likely to die in frontal crashes when back-seat passengers are unbuckled.

Sleep Nine. Teens need at least nine hours of sleep, which allows you to stay alert while driving.

Stay Sober. Alcohol use by people under 21 is prohibited in Virginia. The penalties for Virginia's "zero tolerance" law regarding teens and alcohol include losing your license for a year, and fines or community service. Alcohol and illegal drugs slow reaction-time and distort reality, making you think you're driving well when you're not.

Check Your Friends. When lives are at stake, speak up. Always ride with sober drivers, always buckle up and insist everyone else buckles up.

Use Your Head. Not buckling up, speed, inexperience and alcohol are reasons for fatalities and serious injuries in single-vehicle crashes, the most common type of crash involving teens.

Respect Role Models. When first learning to drive, respect the ground rules your parents and caregivers set and stick to them. Pay attention to the advice from experienced drivers.

Keep Your Distance. Keep four seconds of following distance between you and the vehicle in front of you. Tailgating, speeding and underestimating dangerous situations are some of the main factors in teen vehicle deaths.

That Text Must Wait. Texting while driving is prohibited for all drivers in Virginia, no matter their age.

Focus on Driving. Driving is a complex task and requires the driver's full attention. Examples of distractions are blasting the music, loading up your car with friends and using your phone, which is illegal in Virginia for those 18 and younger.
 "Parents can be the biggest influencers on the choices a teen makes behind the wheel," says Dean. "That's why it's so important to talk with them."
AAA Offers Teen Safe Driving Tips for Parents
Have the Talk. Talk with teens early and often about abstaining from dangerous behavior behind the wheel, such as speeding, impairment and distracted driving.

Do As I Do. Teach by example, and minimize distractions and other risky behavior when driving.

Don't Treat Them Like a Chauffeur. Don't take the same route twice so the teen driver can see different scenarios on the road. Also have them drive in different conditions(rain, fog or traffic)

Put In The Time. Conduct at least 45 hours(15 of which must be after sunset) of parent supervised driving practice with the teen.(This is the number of practice driving hours required by 

Virginia

 for a teen to be eligible for a provisional driver's license)
To support parents in conducting practice driving sessions during COVID-19 and beyond, AAA is providing a free four-page guide to help parents coach their teens on how to drive safely.
The "Coaching Your New Driver – An In-Car Guide for Parents" 
AAA ParentCoachingGuide 2020
 offers behind-the-wheel lesson plans, including a variety of "DOs and DON'Ts" to make the learning experience as helpful as possible.  For parents, the guide can be beneficial as they coach their teens on a variety of routes, building on their formal behind-the-wheel training.
TeenDriving.AAA.com
 has a variety of tools to help prepare parents and teens for the dangerous summer driving season. The online AAA 
StartSmart
 Parent Session
 also offers excellent resources for parents on how to become effective in-car coaches as well as advice on how to manage their teen's overall driving privileges. Teens preparing for the responsibility of driving should enroll in a driver education program that teaches how to avoid driver distraction and other safety skills.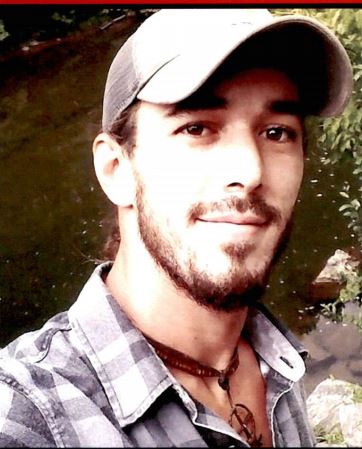 State Police have released new information surrounding the death and disappearance of a Buena Vista man almost 17 months ago. It suggests clear signs of a violent struggle as police and the victim's parents ask for help. Chad Austin was 30 when he disappeared near the Blue Ridge Parkway on Memorial Day weekend of 2019; his remains were found last March. Thursday would have been Chad's birthday, and one day ahead of that, State Police divulged some new details in the case. Among them: two knives belonging to Chad were found in that area – in the open position, there were signs of a struggle  and texts on his phone anticipating a confrontation. Police say one person committed the murder, but others witnessed it. WFIR's Evan Jones has more:
NEWS RELEASE: AMHERST CO., Va. – On Oct. 22, 2020, a Buena Vista family will be honoring, instead of celebrating, their loved one's birthday. Chad H. Austin would have turned 32 on Thursday, had his remains not been recovered in Amherst County in May. With the development of several new leads related to his disappearance and death, the Virginia State Police Bureau of Criminal Investigation's (BCI) Salem Field Office continues to work collaboratively with the Buena Vista Police Department and Amherst County Sheriff's Office to render an arrest in this case.
Law enforcement were alerted at approximately 12:30 p.m. on May 28, 2019 to Chad's silver 2006 Hyundai Tiburon being found abandoned about 2 miles down the turnoff for Panther Falls Road. His beloved, mixed-breed dog, Gunner, was found unharmed and locked inside the car. Investigators were able to confirm that Chad was last seen on Memorial Day, May 27, 2019, by campers in the Panther Falls/Shady Mountain area, east of the Blue Ridge Parkway.
A search of the immediate area resulted in several personal items belonging to Chad, to include two knives, being found about a half mile from his abandoned car. Both knives were found with the blades in the open position. Additional forensic evidence collected at that location confirms that a struggle took place between Chad and his killer that ultimately led to Chad's death. Six months after he was reported missing, Chad's wallet turned up at Panther Falls.
"We especially want to hear from the individual(s) who returned Chad's wallet to the scene more than six months after his disappearance," said Special Agent Kevin Zirkle, Virginia State Police BCI Salem Field Office. "It was not overlooked on previous searches of that area. We know it was intentionally placed there and, perhaps, there is a very reasonable explanation. We have been trying to figure out why that person, though, has not contacted us yet."
State police has also been able to confirm through text messages on Chad's phone that in the days leading up to his disappearance and death, he was anticipating being confronted by a group of individuals who were determined to settle a disagreement with him.
"We have no reason whatsoever to believe that Chad was looking for trouble, but we do know that he had a reason to suspect a confrontation was inevitable. We know there are additional people in the Buena Vista community who know certain pieces of information related to Chad's death, but are fearful to come forward for a number of reasons. We want to reassure these individuals that our number one goal is to correctly identify the person who did this to Chad.  We know this was the act of one person, but that others were witness to his murder. We need to hear from those persons in order to render an arrest and see justice done for Chad and his family," Zirkle said.
In March 2020, investigators returned to the Panther Falls area on a tip and subsequently recovered skeletal remains, which the Office of the Chief Medical Examiner confirmed as Chad Austin.
"To even fathom that our son's life was taken so early, is so hard for our family to bear," said Ellen Austin, Chad's mother, at a news conference Wednesday (Oct. 21) along the Blue Ridge Parkway. "To have Chad missing for a year and then to find out your son is dead has been horrific. Some were saying that at least you found him, but that doesn't even begin to help us have closure because there are still so many unanswered questions. That's why we need your help – everyone's help. No matter how big or small, if you know something, please call state police or the Buena Vista Police. Please do this for our family."
Those with information about Chad are encouraged to call the Virginia State Police at (540) 375-9589 or contact us by email at questions@vsp.virginia.gov.
Plans are in place to to reconfigure a busy southwest Roanoke County intersection into a roundabout, and your comments are begin accepted now through the end of the month. It's where Starkey and Buck Mountain Roads meet, and VDOT Spokesperson Jason Bond says the plans for a roundabout there are designed to improve the traffic flow and reduce those backups, especially on Starkey. Don't expect any immediate work: right now, the project is programmed to begin in 2025, but Bond says there are hopes it can be moved up.  WFIR's Evan Jones has more:
10-21 Starkey Roundabout Wrap-WEB
Click here for VDOT's roundabout project site.
We are getting closer to peak fall foliage season, albeit a few weekends away from the best of it, and a Virginia Tech expert expects this year's colors to be especially vibrant. Professor John Seiler is a tree physiology expert, and he says it is not so much if weather is dry over the course of an annual leaf cycle but when, and this year, with adequate summer rainfall and plenty of sunny and mild September and October days, the foliage outlook is especially promising. As for the best leaf viewing, Seiler believes the last two weekends of this month are the ones to plan on. WFIR's Evan Jones has more: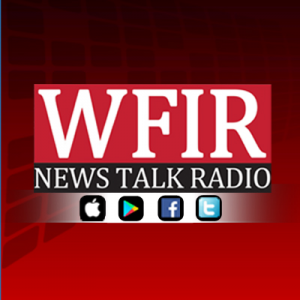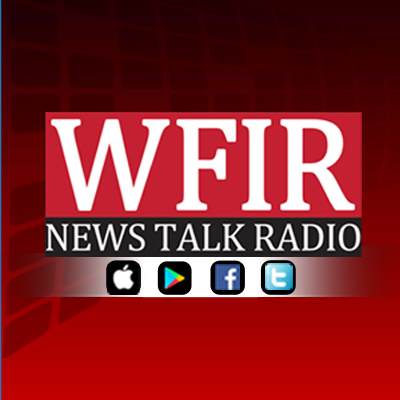 The time is nearing when police will be able to enforce a new Virginia law banning use of hand-held cellphones while driving, but AAA says we shouldn't let our guard down either when using hands-free devices. WFIR's Evan Jones has more:
A law that went into effect July 1st outlaws hand-held cellphone use while driving, but it does not authorize police enforcement until January 1st.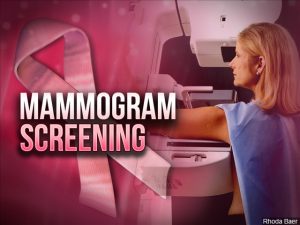 October is breast cancer awareness month, and while the need for getting annual mammograms is widely reported, most women in age groups considered most at risk do not get one. The standard guidance is for women 40 and over, regardless of known risk factors, to get a mammogram each year.  WFIR's Evan Jones has more:
A 979-acre ranch near Buchanan that goes up for auction October 28 includes more than two miles of James River frontage — and sturdy lasting reminders of a canal project that was never completed. WFIR's Evan Jones has more in this News Extra report: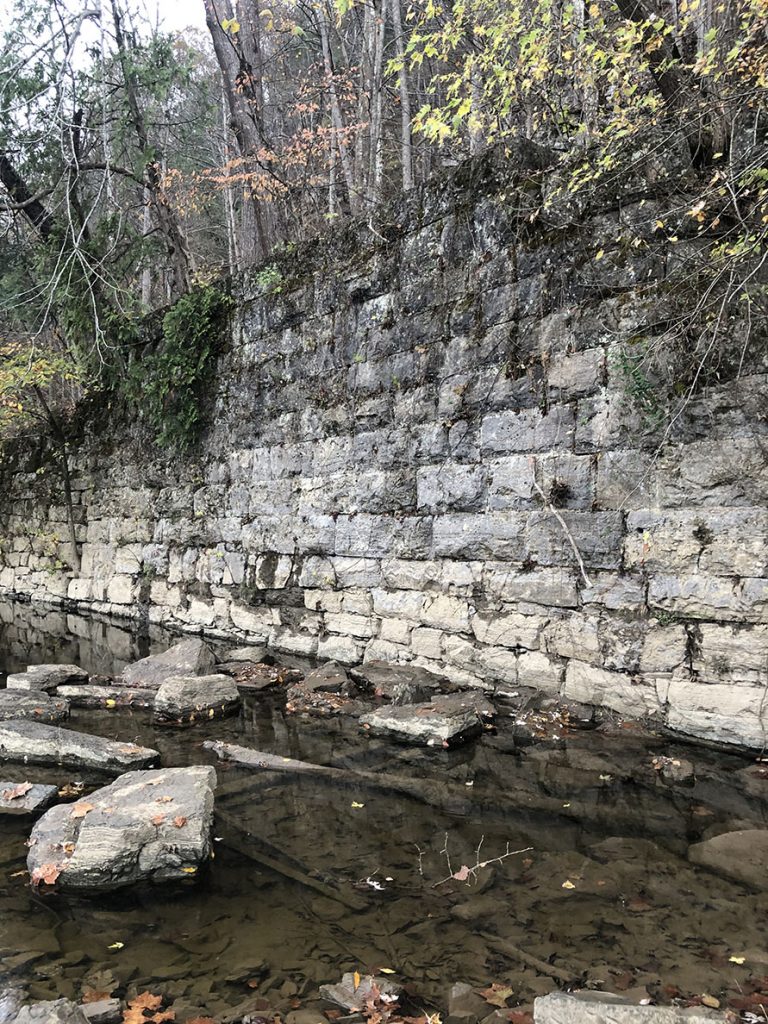 From Hall and Hall: 'We need to utilize James River as our gateway to the West', George Washington wrote to Governor Benjamin Harrison in 1784, just one year after the end of the American Revolution. Washington had a bold vision to greatly expand commerce through the transportation of cotton and tobacco by bateaux along the James River. Gradually, as his plan was implemented, the outposts of Scottsville, Lynchburg, and Buchanan were established.
As a result of the early success of the James River Kanawha Project, the General Assembly requested that it be extended to Covington. However, there was a rather imposing problem, a huge bend in the James River that prevented bateaux travel due to the rocks and rapids. James Madison, Chief Justice John Marshall (whom the tunnel is named) and others, developed a plan to tunnel through the mountain and bypass the river bend. The immense project would take place on what is now known as RiverStone Ranch.
The project began with a tunneling crew on each side of the mountain with hopes of meeting in the middle. They had only hand tools to dig through solid rock, which resulted in the tunnel taking much longer to complete then planned and at an extraordinary cost. With the railroad industry quickly expanding and the impending Civil War, the project was abandoned after six years in 1865, never to be completed.
What was initiated with the James River Kanawha Project in Richmond, Virginia, in 1785 ultimately ended a century later in 1865 on this property – RiverStone Ranch. The tunnels, canals, and stone walls remain just as they left them and serves as a lasting testimony to George Washington's bold vision to take wilderness and make it a civilization. RiverStone Ranch has a history no other property in Virginia nor America can claim.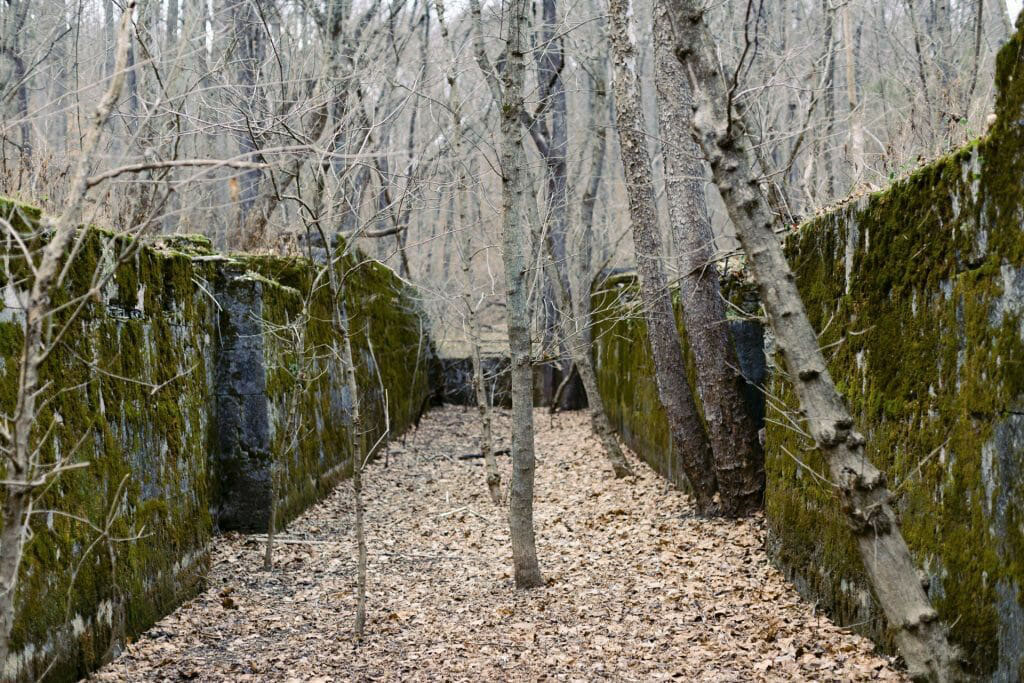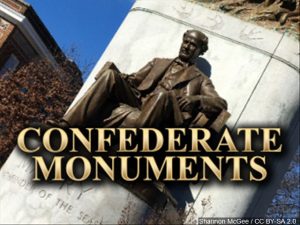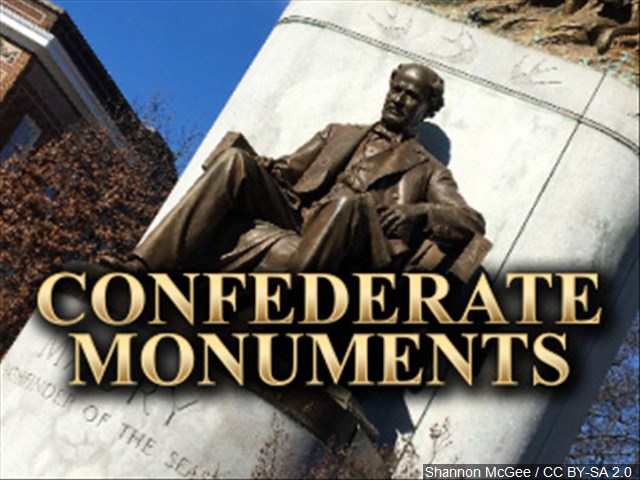 A bill that would allow cities, counties and towns to more easily take down Confederate statues on their properties has died in this General Assembly special session, but the proposal is likely to be revived in next year's regular session. A law that took effect July 1st allows localities to make those decisions, not the state, but it also includes procedures that involve waiting periods. This new proposal would permit immediate removal in some circumstances, including civil unrest. The Senate Local Government Committee voted this week to delay action — pending review by parties including the Attorney General's Office. WFIR's Evan Jones has more: