Some polls this week in the race for governor show widely different results. A Quinnipiac University Poll released yesterday shows Ralph Northam with more than 50% support and a 10-point lead for Gillespie — 51%-41%. But Suffolk University and Mason Dixon Polls this week show something close to a dead heat, and our political analyst is more inclined at this point to believe the ones showing a closer race. More from WFIR's Evan Jones.
Roanoke's new city manager says to whatever degree Roanoke may have a downtown parking problem, it is in some ways a good problem for any city. Bob Cowell says managing any parking issues is a much better problem than figuring out how to get people to come downtown. More from WFIR's Evan Jones.
Cowell is beginning his third week on the job, an he joined us live this morning on the Roanoke Valley's Morning News. While acknowledging that he still has much to learn, he did offer signs of how he perceives Roanoke at the moment and the challenges facing the community. Here is the full conversation:
Republican candidate for governor Ed Gillespie spoke live on WFIR Friday, covering issues that include his proposals to improve Interstate 81, Republican attacks on his background as a Washington lobbyist, and Ralph Northam's attendance record on state boards and agencies. Here is the full conversation:
The University of Virginia has selected its next president. James Ryan is currently dean of the Harvard Graduate School of Education. The Board of Visitors approved his hiring today. Ryan is no stranger to Charlottesville; he was first in his class at UVA's School of Law, and he was later a professor and assistant dean at its law school. Ryan's transition will begin next summer, and his term officially begins October 1, 2018. He will succeed Teresa A. Sullivan, who has served as the university's president since 2010.
(Continue reading for the full University of Virginia news release.)

Carilion Clinic is offering another fall of Saturday morning sports injury clinics. They were initially set up mainly to handle injuries from Friday night football games, but doctors say they have seen increasing numbers of girls come in over the years — mainly for soccer-related injuries. More from WFIR's Evan Jones.
09-15 Sports Injuries Wrap1-WEB
The Saturday clinics run through November at Carilion centers in Roanoke, Blacksburg and Lexington, starting at 8:30 am.
The National Federation of State High School Associations says the number of girls in the U.S. who participate in high school sports reached an all-time last school year. Click here to see its latest report.

State health officials are getting the word out — urging you to get flu shots before the flu gets you. Health officials urge everyone six months and older to get a flu shot each year. While flu season typically peaks during the winter months, it often gets its start as soon as October. WFIR's Evan Jones has more: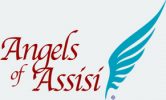 A Roanoke animal shelter is expecting more rounds of stray animals to be brought here from Texas and Florida, where Hurricanes Harvey and Irma have affected many four-legged lives. Angels of Assisi is part of the Humane Society of the U.S. emergency placement service, and officials expect animals to keep arriving for up to one year.  More from WFIR's Evan Jones.

Roanoke police are investigating a pair of morning carjackings in the city. The first came around 4:00 am when a woman said as she parked in a lot in the Valley View Mall area, a man told her to get out, and he took off in the vehicle. About three and a half hours later, there was a second carjacking, this one in a residential area of southwest Roanoke: 2700 block of Northview drive. Again, a woman was ordered out of her car. Police say no one hurt in either carjacking, and so far, no arrests reported
(Continue reading for the full Roanoke Police news release.)
The man charged with killing the Lyon sisters more than 40 years ago entered guilty pleas today in Bedford  Court. Lloyd Welch, Jr. was then sentenced to 48 years in prison. Outside the courtroom, Bedford County Commonwealth's Attorney Wes Nance thanked the many federal, state and local agencies that worked together to lead to this day:
Welch is accused of kidnapping the 10 and 12-year-old sisters from a Washington D.C.-area shopping mall, then burning their bodies in Bedford County. The girls' remains were never recovered. Their father, John Lyon, spoke outside the courtroom:
Welch will not begin serving this sentence until 2026, when he completes another sentence for a separate sexual assault case in Delaware — and he will be 69 years old at that time.
Lieutenant Governor Ralph Northam says recent Gillespie ads portraying him as "No Show Northam" are wrong on several counts — and overlook Ed Gillespie's own background as a lobbyist. Northam spoke live yesterday on WFIR, as Evan Jones reports.
Here is the full live conversation: