Evan Jones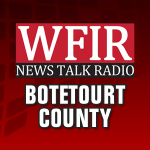 A new elementary school is coming to the Blue Ridge area of Botetourt County. The county's school board today approved issuing more than $20 million in bonds to build the school, one that will replace the 79-year-old Colonial Elementary. The projected new site would be just off Laymantown Road, and school officials say the building may be ready by August of 2020.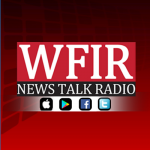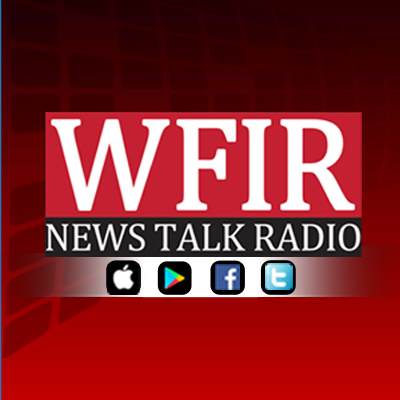 Roanoke County school officials say a Cave Spring Middle School student brought a handgun to school this morning — and it was loaded. Spokesperson Chuck Lionberger says the student did so on a dare and did not intend to harm anyone, and the school day was not interrupted. Lionberger has this message to all school parents:
Lionberger says Cave Spring Middle School officials and Roanoke Police responded quickly and took appropriate action.
From Roanoke County Police: Earlier today Roanoke County Public Schools notified parents about a loaded handgun brought by a student to Cave Spring Middle School. The incident was reported by another student to school administration and the Police Department's School Resource Officer at approximately 12:30 p.m. The loaded .25 caliber handgun was immediately located and the student was taken into custody.
Based on the facts of the investigation, Police have no reason to believe that the student intended to cause harm to anyone; rather, it was done as a dare. The male student is a seventh grader and has been charged with possession of handgun on school property (VA Code Section 18.2-308.1 (b)). The student was transported to the Roanoke Valley Juvenile Detention Center.
The Roanoke County Police Department works closely with Roanoke County Public Schools to ensure a safe school environment. Police urge parents to talk with their children about the dangers of bringing weapons to school, along with the consequences that can occur. It's important for students and parents to report to authorities if they hear of someone making threats or planning to cause harm at school.
Liberty University is among the places most deeply mourning the death of Billy Graham. The evangelist had a long-standing relationship with Liberty and its founder, Jerry Falwell Senior, and those links continue three generations later. WFIR's Evan Jones has more.
Roanoke County fire crews are currently working to douse a forest fire off Bradshaw Road in the Mason's Cove area. Fire officials say as of 4:45 pm, the blaze had burned about nine acres of steep and heavily-forested woodland. No homes or other structures are threatened. Police say as a result of the fire, Bradshaw Road is down to one lane in the 2900 and 3000 blocks. In addition, say police, traffic is also limited to residents only on Forest Acre Trail.
From Roanoke County Fire & Rescue: Crews are currently on the scene of a forest fire in the Masons Cove area of the County . The call was dispatched at about 2:30 p.m. When firefighters arrived, they reported a forest fire in the area of Forest Acre Trail and Forest Acre Court off of Bradshaw Road. No homes or other structures are threatened at this time. Firefighters are working to dig a containment line completely around the burning area. At this time, approximately nine acres have burned and the fire is about 70% contained. The area that is burning is heavily wooded and steep terrain which makes it difficult for crews to move fast. The Virginia Department of Forestry is on scene with a bulldozer to reinforce the containment line.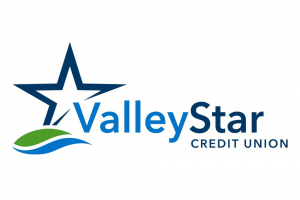 Valley Star Credit Union will spend more than $5 million to build a new administrative campus in Franklin County. And in so doing, it will become the first business to locate at the county's new Summit View Business Park along US 220 south of Boones Mill. Valley Star promises to bring 32 jobs to its new center – 10 of them new ones – and as WFIR's Evan Jones reports, Franklin County economic development officials say these are just the kind of jobs they seek:
News release: Franklin County today announced that ValleyStar Credit Union will be the first business at its new Summit View Business Park. ValleyStar is investing $5.25 million to build a new administrative campus on 7 acres, creating 10 new, high-paying jobs with a total of 32 jobs being at the new location. "We welcome ValleyStar's administrative campus to Franklin County," said Franklin County Board of Supervisors Chairman Cline Brubaker. "The investment we are making in Summit View and the foresight of our leaders are evident with this addition to our corporate community. The Summit View Business Park will enable the county to be a major player for a wide variety of economic development prospects looking for low costs of doing business, a skilled workforce, and ready-to-go building pads while creating new job opportunities and recreational options for our residents. "ValleyStar is bringing exactly the type of jobs that Franklin County residents are demanding. This project shows the transformational effects that the Summit View Business Park will have on our community."
The new jobs will pay an average annual salary and benefits of nearly $70,000, which is significantly higher than current prevailing wages and benefits in the county. ValleyStar is planning to construct a 15,000-square-foot building on the 7-acre site with plans to expand. "Summit View is an exciting and visionary venture for Franklin County, and we are proud to be coming on board at the early stages of the development," said Delbert Lee Morgan, President/CEO of ValleyStar Credit Union. "Having the opportunity to consolidate our operations in one centrally located campus ensures our future growth and success. Summit View and Franklin County are open for business and we are excited to be part of this project."
The first phase of the business park's construction, estimated at $9.7 million, is expected to be completed by June and includes two building pad sites, extending utilities, and building an access road connecting U.S. 220. Eventually the 550-acre project will include pavilions, athletic fields, BMX bicycle course, festival area, tourist visitor center, multi-use trails and more, in addition to numerous fully-served business and industrial sites. The project is supported by Franklin County, which is transferring the property at no cost to the company, and a $40,000 grant from the Tobacco Region Opportunity Fund.
ValleyStar Credit Union has been in business since 1953 and serves southwest and central Virginia and north central North Carolina. The Credit Union is $380 million in assets with more than 40,000 members. ValleyStar is a full service financial institution that offers consumer and commercial loan products and services. Headquartered in Martinsville, Va., ValleyStar operates nine branch offices in the Collinsville, Danville, Martinsville, Roanoke, Rocky Mount, South Boston and Waynesboro communities. For more information, visit valleystar.org.
Amid funerals for the victims and calls for government action, a local criminologist says law enforcement personnel hope to learn life-saving lessons from last week's mass school shootings — starting with understanding motives. WFIR's Evan Jones has the story.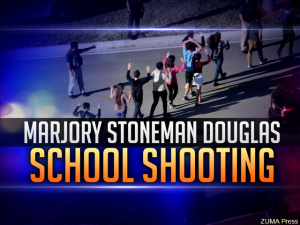 The General Assembly has already killed proposals this year to limit sales of some weapons in the state, but Wednesday's school shooting in Florida renewed the debate. On one side, some call for outlaw the sale of semi-automatic firearms. On the other are calls to arm qualified teachers and other school staffers in efforts to protect students. WFIR's Evan Jones has the story: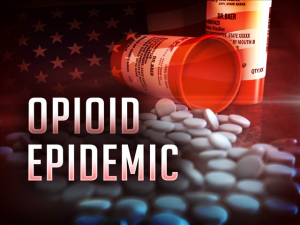 A report from the Virginia Hospital and Health Care Association indicates progress on one front to combat the opioid epidemic — fewer prescriptions. The association had a team look a Medicaid and commercial prescription records for opioids in Virginia from January of 2015 through December of 2016, and it shows the number of such prescriptions fell by about 15% over that two-year period. More from WFIR's Evan Jones.
A Roanoke woman who went to the store to buy a bag of ice decided to purchase a Virginia Lottery "Casino Cheer" ticket at the same time. It turned out to be fortunate decision. June Whorley won the game's $150,000 top prize.
From the Virginia Lottery: You might call it a case of being in the right place at the right time. June Whorley of Roanoke only intended to buy a bag of ice when she stopped at Wilmont Market, 3605 Shenandoah Avenue NW in Roanoke. But she also bought a Casino Cheer ticket from the Virginia Lottery. "I just happened to stop at the store and happened to have five dollars," she said. And she just happened to win the game's $150,000 top prize. "I started screaming!" she recalled. "My heart started burning!"
Casino Cheer is one of dozens of Scratcher games available from the Virginia Lottery. It features prizes ranging from $5 to $150,000. She's the second person to claim the top prize, which means two $150,000 tickets remain unclaimed in this game. The chances of winning the top prize are 1 in 795,600. The chances of winning any prize in this game are 1 in 4.23. Ms. Whorley said she has no immediate plans for her winnings.
The next principal at South Salem Elementary School will not need any introductions there. The Salem School Board has named Laura James to the principal's position there, effective July 1st. James has been assistant principal there for more than a decade. She will succeed Margaret Humphrey who is retiring after 45 years in public education.
From the City of Salem: Salem School Division Superintendent, Dr. Alan Seibert, is pleased to announce that the Salem School Board has formally approved a changing of the guard at South Salem Elementary School. Laura James has been named the new principal at South Salem, effective July 1, 2017. James, who is currently the assistant principal at South Salem, will replace Margaret Humphrey, who is retiring at the end of June. Humphrey has served Salem's children for 35 years as a teacher and principal and she has invested over 45 years in public education in her illustrious career. "I have learned so many valuable lessons working under Margaret Humphrey," says James. "I am humbled to be next in the long line of outstanding administrators at this great school, and those lessons learned will be applied daily." Humphrey and James became South Salem's leadership team in 2006 and they were instrumental in maintaining an effective teaching environment and ensuring a smooth transition when the new building opened in 2013. During their time together, the Virginia Department of Education has recognized the school several times with its Index of Performance Awards. "Mrs. Humphrey has not only provided exceptional leadership to South Salem during her tenure as principal, she also has cultivated leadership in her staff that is exemplified by the high level of collaboration and empowerment with Mrs. James," says Seibert. "South Salem School consistently performs at a very high level and we look forward to Mrs. James building on her strong relationships with staff to advance the school and grow the students it serves."
Before arriving in Salem, James served as an assistant principal and teacher in the Hanover County School Division in Ashland. The West Chester, Pennsylvania native obtained her Bachelor's degree in Psychology and Elementary Education from Randolph-Macon College and she earned her Master's in Education degree from the University of Virginia in Administration and Supervision. To say that educating children is in her DNA might be an understatement. Her father was a teacher, coach, elementary principal and high school principal for 39 years. Her mother was an educational administrative assistant for three decades and her mother-in-law taught elementary education for over 35 years. "South Salem is an amazing family," says James. "I am honored and blessed to lead this family of teachers, parents and children as we grow together."
Humphrey's retirement will mark the end of an incredible career in education in the Roanoke Valley. She is a founding member of the Salem School Division having joined as a teacher in 1983 during the division's creation. She began teaching at South Salem when it was still part of Roanoke County and also taught at Penn Forest Elementary from 1974-1977. Her career as a lifelong educator began in a third grade classroom in Winfield, West Virginia in 1972. She also taught Language Arts at Andrew Lewis Middle School and actually succeeded Seibert as assistant principal at Lewis in 2000, as she began her administrative career. Humphrey, who is a Salem native, graduated from Andrew Lewis High School and later earned degrees from Radford University and Hollins University.
"Mrs. Humphrey has taught me how to be a strong leader, and also demonstrated what it takes to be a remarkable mother, a devoted wife, and a true friend," says James. "I am truly honored to carry on the traditions she has established at South Salem." James and her husband, Dr. Jay James, have three children, ages 5, 8 and 10.