Evan Jones
Roanoke Police have arrested a teenage suspect for a shooting death this week, and they are seeking a second. Police say 18-year-old Cinque Fayette of Roanoke is charged with the murder of a juvenile Wednesday night near 13th and Campbell Southwest. Officers are asking for help finding 17-year-old Ozmeik Clements. He faces a first-degree murder charge.
UPDATE FROM ROANOKE POLICE: Regarding this incident, on September 12th Roanoke Police arrested Cinque Fayette, 18 of Roanoke. Fayette is charged with 2nd degree murder. Roanoke Police are also seeking the community's assistance locating a second individual. Ozmeik Clements, 17 of Roanoke, is wanted on charges of 1st degree murder and use of a firearm in the commission of murder. Clements (pictured attached) is described as a black male, approximately 5 ft tall and weighs 110 lbs. Anyone with information about Clements whereabouts or this incident is asked to call (540)344-8500 and share what you know. You can also text us at 274637; please begin the text with "RoanokePD" to ensure it's properly sent. Both calls and texts can remain anonymous.
PREVIOUS:On September 11, 2019 just before 10:00 pm, Roanoke Police responded to a report of a person shot at the intersection of 13th Street SW and Campbell Avenue SW. Upon arrival, officers located a juvenile male who had been shot. Roanoke Fire-EMS pronounced the male deceased on scene. Roanoke Police are currently on scene investigating. No arrests have been made regarding this incident. Anyone with information about this incident is asked to call (540)344-8500 and share what you know. You can also text us at 274637; please begin the text with "RoanokePD" to ensure it's properly sent. Both calls and texts can remain anonymous.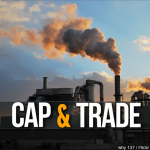 Republican leaders in the House of Delegates have started to present their strategy to maintain their narrow control of the body in November's elections. They started yesterday with energy as the focal point, saying if Democrats gain House control, their policies will lead to energy bills likely to average 10% higher. Democrats say cap and trade will mean cleaner, healthier air in Virginia. WFIR's Evan Jones has more: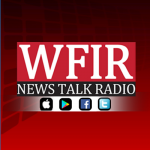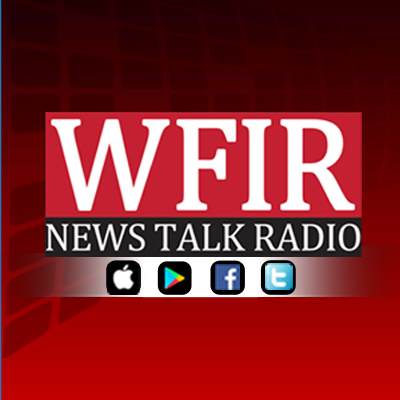 A portion of the Blue Ridge Parkway is closed in the Roanoke area until further notice. It is the six-mile stretch between Routes 24 and 460 east of the city. Parkway officials say it follows discovery of sub-surface settling under the roadway that caused unsafe driving conditions. There is no estimated date yet for that part of the parkway to re-open.
NEWS RELEASE: ROANOKE, VA – Blue Ridge Parkway officials announced today the continued closure of the parkway from milepost 106 to milepost 112 near Roanoke, VA. This section of parkway was closed on Friday September 6, when officials from Federal Highways Adminsitration discovered settling of subsurface material under the roadway that was causing unsafe driving conditions, especially for low clearance vehicles and motorcyclists.
There is no estimated date for re-opening at this time. Those who need to detour around this section of parkway are asked to take the following route:
Southbound Detour:Those travelling southbound from Parkway milepost 106 should take route 460 west to Route 24/Gus Nicks Blvd. east to the Parkway on-ramp.
Northbound Detour:Those travelling northbound from Parkway milepost 112 should take Route 24/Gus Nicks Blvd. west to route 460 east to the Parkway on-ramp.
An anticipated opening date will be announced when it becomes available.
Remember, before planning travel on the Parkway, always check the Parkway's Real Time Road Map for potential closures at https://go.nps.gov/ParkwayRoads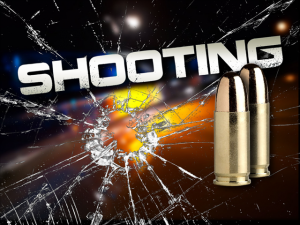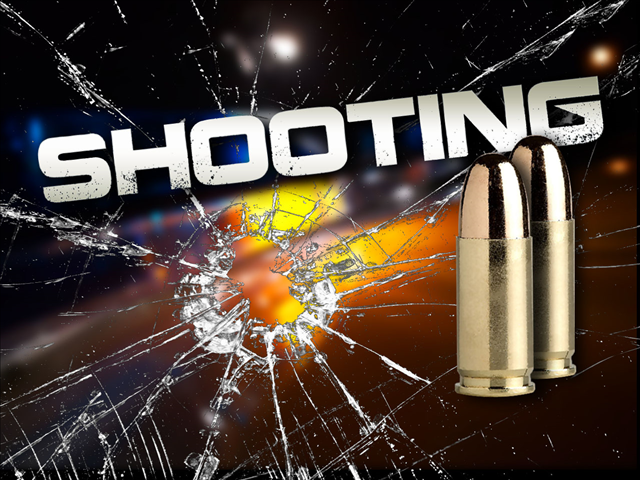 The Franklin County Sheriff;s office says two men traded gunshots last weekend a few miles east of Ferrum. One is hospitalized, and the other faces criminal charges. Officials say Ricky Dawson of Ferrum and Charlie Hairston of Fieldale got into an argument and fired shots at each other along the 81-hundred block on State Route 40. Dawson was hit and remains hospitalized, and Hairston faces a weapons charge. The sheriff's office says more charges are possible.
UPDATED NEWS RELEASE:  The initial investigation has revealed that 31-year-old Ricky L. Dawson of Ferrum and 34-year old  Charlie L. Hairston of Fieldale were involved in an altercation on the 8000 Block of Franklin Street. Both Dawson and Hairston were armed with handguns at the time of the incident. Dawson and Hairston fired shots at each other. Dawson was struck multiple times and fled the scene where he later arrived at the hospital. Dawson is currently hospitalized and in stable condition. Hairston has been arrested and charged with possession of ammunition by a convicted felon. It is early in the investigation but additional charges may be pending. The investigation is ongoing and additional information will be released as it becomes available.
PREVIOUS NEWS RELEASE: On 9/7/19 just after 11:00 PM, the Franklin County Sheriff's Office Emergency Communications Center received a 911 call in reference to shots being fired in the 8000 block of Franklin St. While deputies were on scene investigating, the communications center received a call from Franklin Memorial Hospital in reference to a patient with a gun shot wound. The investigation is ongoing and additional information will be releases as it becomes available.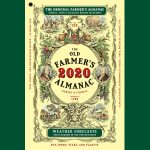 If the Old Farmer's Almanac prediction is correct, our part of the country is in for a snowier winter than normal. Whether or not that pans out, Almanac predictors tell us climate change is forcing them to adjust their long-term outlooks, as WFIR's Evan Jones reports.
09-12 Farmers Almanac Wrap-WEB
The Almanac has published continuously since 1792, and the 2020 edition is now on sale. Assistant Editor Ben Kilbride spoke live today on the Roanoke Valley's Morning News. Here is the full conversation: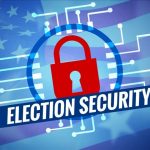 Congress is back in session, and Senator Mark Warner says it is time for the Senate to pass legislation that backers say will tighten election security — and enhance voter confidence in our election system. Opponents says it's partisan and not needed. In his role as top Democrat on the Senate Intelligence Committee, Warner says the U.S. needs to do all it can to make sure foreign governments cannot hack into American voting booths. More from WFIR's Evan Jones.
09-11 Warner-Elections Wrap1-WEB
Liberty University's official Twitter account is retweeting a story from Hill.TV that college President Jerry Falwell Junior alleges a criminal conspiracy against him by former Liberty board members. Falwell is quoted as saying he is sharing information with the FBI about stolen emails at the hands of a small group of people seeking to damage his reputation. This comes one day after a lengthy story in Politico alleged a culture of fear at Liberty.
Botetourt County leaders say they were taken entirely by surprise in learning Ballast Point plans to close its kitchen and tasting room at the end of the month. County Executive Gary Larrowe says in a statement the facility has been a good draw for visitors to the county, calling it "one of the premier destinations in the region", bringing in visitors from around the world.
BOTETOURT COUNTY NEWS RELEASE: On Tuesday, September 10th, Botetourt County officials were notified by Ballast Point and its owner Constellation Brands that the Constellation Brands production facility will continue to operate in Botetourt County. However, county leaders were informed that the Daleville restaurant and other front end services will close at the end of the month of September. This decision directly impacts twenty-five (25) full and part-time positions and sixteen (16) temporary employees. The production facility will remain in use. County Administration and the Department of Economic Development have reached out to company officials in order to assess the situation and will continue to be in contact during this time.
"This move comes as a total surprise to the County and to the community," said County Administrator Gary Larrowe. "Ballast Point has been a great corporate citizen and draw for visitors to the County, which makes this decision all the more impactful."
Ballast Point established its restaurant and production facility in Botetourt County in 2016. In that time, it has grown to be one of the premier destinations in the region and received visitors from around the country and world. The production facility will continue to provide Ballast Point beers to East Coast markets. The Daleville production facility represents a key location for Constellation Brands to manufacture these product lines as well as flavored malt beverages and hard seltzers distributed nationally.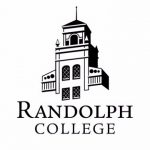 One of the region's private colleges is making a 35% cut to its listed tuition and room and board rates — but officials there say it's more a case of aligning the college's "sticker price" with what students and their families actually pay. WFIR's Evan Jones spoke with Randolph College President Brad Bateman:
 "The cost to attend Randolph College after grants and scholarships is already competitive with all of Virginia's top colleges and universities, both public and private," said Randolph President Bradley W. Bateman. "Today's change will narrow the gap between our 'sticker price' and what students and their families actually pay for a Randolph education."
The change will begin with the fall 2020 incoming class, and the College is working to ensure there will be no negative impact on current students' net tuition and fees.
"The personalized approach to college education that Randolph students enjoy is a transformative experience," Bateman said. "At a small college like ours, everyone is seen; everyone is important; everyone has a part to play. Randolph is a community that welcomes every student, and the opportunities that a Randolph education provides are limitless.
"But as college costs continue to rise, private colleges are viewed by many as overpriced and available only to a select few," he added. "As a result, our message isn't getting through to some families, who understandably won't even consider a college whose advertised price seems well out of their reach."
The fact is that for most private colleges, this "sticker price" is just a starting point. Most private colleges practice a "high-tuition/high-discount" model, offsetting high tuition costs with large financial aid packages. In fact, most private colleges only charge half of their "sticker price" after the financial aid packages have been awarded.
But most families don't know this—and as a result, the admissions process tends to favor families with the knowledge, time, and resources to navigate the system. Randolph believes this model is both unfair and unsustainable. By resetting tuition, room, and board to be closer to what families actually pay for a Randolph education, the College is doing its part to change it.
"With this tuition, room, and board reset, and our generous financial aid policies, our message is simple," Bateman said. "If you're interested in a high-quality education at a place where every student gets personalized attention from outstanding professors, Randolph College can make that kind of education affordable for your family. We offer a lifetime of opportunity at a very affordable price."
The news of this price reset is just one of many exciting things happening this year at Randolph. In addition to a major technology upgrade this summer, the College has made numerous other improvements on campus. The gymnasium received extensive renovations, and the stadium turf and tennis courts were refurbished. In addition, Randolph looks forward to the ongoing renovation of the athletic building over the coming year. The M.F.A. program continues to grow dramatically and is drawing talented students and esteemed faculty from all over the nation. The College also added a new data science minor, and thanks to a grant from the Endeavor Foundation, began a new college transition program for first-years this summer.
"There is much going on, and even more to be proud of here at Randolph," Bateman said.
Guilty pleas were entered this morning in Roanoke County court for last year's triple murder on Bent Mountain. 19-year-old Trevor Charles entered the pleas to three counts of first degree murder and three firearms charges, and he was then sentenced to three life terms plus 13 years. Charles admits fatally shooting restaurant co-workers Brandon Dekle, Cole Kennedy and Miranda Trump. He told police earlier the three were his friends, and he blamed "malicious voices" in his head.
PREVIOUS from Roanoke County Police: After an extensive investigation the Roanoke County Police Department has identified the victims as: Miranda B. Trump, 18, Roanoke; Brandon D. Dekle, 20, Bent Mountain; and Cole P. Kennedy, 21, Bent Mountain.
The suspect in this case, Trevor E. Charles, 18, Roanoke, has been arrested and charged with three (3) counts of first degree murder and three (3) counts of use of firearm in the commission of a felony. Charles was remanded into the custody of the Roanoke County/ Salem Jail.
Roanoke County Police would like to thank the public for all of the leads provided and for all the offers of assistance.
PREVIOUS: State and local law enforcement agencies are helping Roanoke County police investigate the three shooting deaths discovered overnight in the Bent Mountain area. K-9 units have been assisting as police try to uncover the circumstances leading up to the fatal gunshots. Police again say the deaths do not appear to be random and there is no apparent danger to the public. Officials say the process of notifying the next of kin is not yet complete, so no names are being released yet.
PREVIOUS: New information on the three people found shot to death this morning at a Bent Mountain home — two men and one woman. Roanoke County Police say the investigation started Monday when a father could not contact his daughter, then found her car crashed down an embankment along Honeysuckle Road, but with no sign of the daughter. Police say that led them to a home not far away overnight, and that is where they found the three bodies. Police say they have tentatively identified the woman but are not yet releasing her name. At last word, work continues to identify the two men.
From Roanoke County Police: On Monday afternoon, 6/11/2018, the father of the female victim was concerned because he had not been able to contact his daughter and began searching for her. He located her vehicle on Honeysuckle Road in the Bent Mountain area of Roanoke County.  The vehicle had been crashed and was down an embankment with no one around it.  The father contacted the Police Department at that time to report the female as missing.
Hours later, the investigation led police to the house in the 9200 block of Bent Mountain Road. When no one responded when police officers knocked at the door, officers entered the residence on a well-being check.  When they did, the officers found the bodies of two males and the female.  All three had been shot.
At this time, only the female has been positively identified, and the family has been notified. Police are still working to make positive identifications on the two males. Police will release the names of the victims when all three are positively identified and their families are notified.
Personnel from Virginia State Police and FBI are assisting in the investigation. Personnel from the Bent Mountain Volunteer Fire Department have been very helpful in providing resources to Police.
County police are asking for anyone who has information that may be helpful to contact Roanoke County Police at 540-562-3265.
EARLIER: A Roanoke County Police spokesperson says a triple-homicide is being investigated at a home in the 9200 block of Bent Mountain Road. Authorities say two men and a woman were found dead with gunshot wounds at the home near Mount Union Church of the Brethren on U.S. 221. Police say there is no known threat to the public at this time.