Evan Jones
State transportation officials are considering a new passenger rail route that would link Roanoke and the New River Valley with Richmond and Hampton Roads. This is separate and apart from plans to expand Roanoke Amtrak service to two round-trip trains a day, trains connecting the region with Washington and the Northeast Corridor.  For starters, the Department of Rail and Transportation has set up an on-line survey. Click here to answer the survey.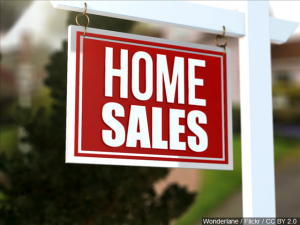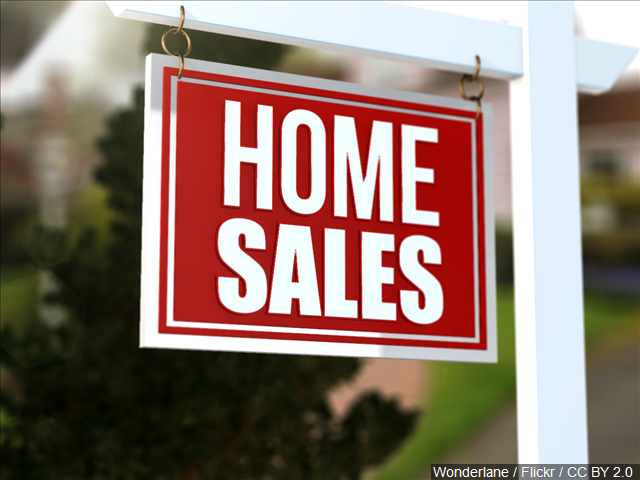 Roanoke-area home sales are setting records this year, and realtors say they are seeing multiple offers at times like never before. The Roanoke Valley Association of Realtors reports the most home sales ever for a single month in June – and a similar record for the first half of the year. Realtors reports unusually high numbers of multiple offers at times, along with sales prices sometimes well above the list price. More from WFIR's Evan Jones: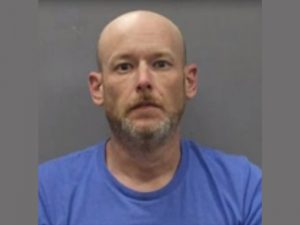 A North Carolina man was sentenced today to 17-and-a-half years in prison for seeking sexually-explicit photos and videos from teenage boys in southwest Virginia. Federal prosecutors say 41-year-old Jason Inman of Mount Airy used Snapchat to promise and personally deliver gifts like marijuana, money, and cell phones. Officials say there is no evidence of any physical contact between them.
NEWS RELEASE: ABINGDON, Va. – A North Carolina man, who used the popular social media messaging app Snapchat to solicit minors to send him sexually explicit photographs and videos in exchange for expensive gifts, was sentenced today to 210 months in prison.
According to court documents, Jason Kelly Inman, 41, of Mount Airy, N.C., used Snapchat to solicit minor victims living in Grayson County, Virginia, to send him sexually explicit photographs and videos of themselves. Inman targeted at least four minor, male victims, all who resided in Galax, Virginia, and ranged in age from 14 to 16 years old.
"This case demonstrates the lengths sexual predators will go seek out, win the trust of, and then victimize children. It also is a reminder of the dangers that exist for children online," said Acting U.S. Attorney Bubar.  "I commend the hard work and partnership of the Grayson County Sheriff's Office, the Virginia State Police and the FBI, which brought Inman to justice to face his heinous crimes and will ensure he can no longer victimize children."
"Through our community outreach programs the FBI is committed to bringing attention to the dangers associated with online sexual predators and providing educational tools and resources for parents and educators to help keep our children safe," Special Agent in Charge Stanley M. Meador said today. "FBI Richmond is appreciative of the dedicated efforts of our partners which led to the capture and successful prosecution of this predator."
Inman admitted that between June 2020 and December 2020, his general pattern of behavior was to exchange messages with his victims using Snapchat and provide the victims with gifts, including alcohol, marijuana, vape cartridges, money, and cell phones. Inman would then turn the conversation toward sexual issues, eventually requesting and receiving sexually explicit photographs and videos from his victims via Snapchat, in exchange for the victims continuing to receive gifts.  Inman also traveled to Grayson County to deliver gifts to his victims.  There is no evidence of actual physical contact between Inman and the victims.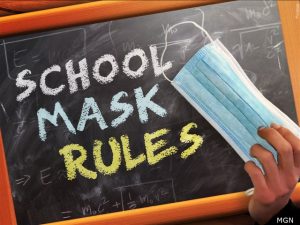 One of the General Assembly's Republican leaders wasted no time criticizing the COVID-related guidance issued to schools across Virginia. It recommends that all students and staff in elementary schools wear masks, regardless of vaccination status. House Minority Leader Todd Gilbert says that guidance is inconsistent with science, it passes the buck to local school systems, and it will lead to widespread confusion. Gilbert says there is "nothing to indicate that requiring an eight-year-old to wear a mask .. will substantially reduce the transmission of COVID."
GILBERT STATEMENT: "Governor Northam failed Virginians throughout the pandemic, and this new guidance is just another example. It is inconsistent with science, passes the buck to local school divisions, will spark mass confusion, and will make it more difficult as our students return to the classroom this fall. It's an especially cruel requirement for young children, and will only make it more difficult for our teachers to inspire a love of learning in students.
"To be clear, I urge Virginians to get vaccinated if at all possible, so we can continue to move past this disease, keep our economy open, and return to normal. But there's nothing to indicate that requiring an eight-year-old to wear a mask while taking a math test will substantially reduce the transmission of COVID, or any new variant that is emerging.
"At the upcoming General Assembly special session, Republicans will once again push our Democratic colleagues to take responsibility and take legislative action against any kind of mask mandate in our schools."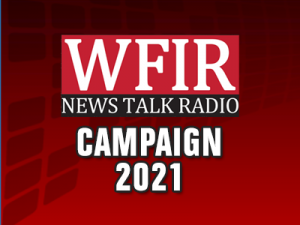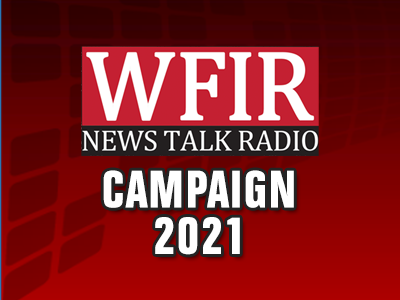 We are not even into August yet, but the two major-party candidates for Virginia governor have already raised more than $43 million for their campaigns, making it all but certain that this year's race will far and away be the most expensive ever. Democrat Terry McAuliffe's campaign reports raising more than $23 million through last month, Republican Glenn Youngkin just under $20 million, and both are way ahead of any previous campaign for governor at this point. WFIR's Evan Jones has more: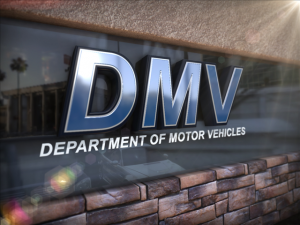 Virginia's DMV is returning closer to normal in another way today as driver skills testing goes back on the road at more locations. Until last year, if you took the driver skills test as an adult, you probably were on the road as the examiner sat in the vehicle next to you. COVID changed that to  the examiner standing outside the vehicle in a closed parking lot and issuing instructions to you through the open window. But as of today, more DMV centers are returning to the road, now including Bedford, Rocky Mount, Lexington and Pulaski. For now, however, Roanoke and Lynchburg testing remains in parking lots. WFIR's Evan Jones has more: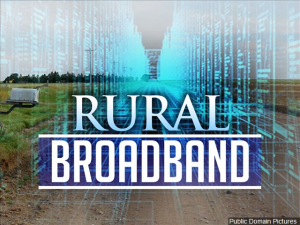 Governor Northam announced plans today to allocate $700 million in federal funds to create broadband internet access to all areas of Virginia that do not now have it — mainly rural areas of the state. The money would come from American Rescue Plan funds heading to Virginia. Northam made the announcement this afternoon in southwest Virginia, where broadband access is often limited:
The goal is statewide broadband access by 2024. It is ultimately up the General Assembly to approve the funding, and legislative leaders have already indicated they will support it.
—
NEWS RELEASE: ABINGDON—Governor Ralph Northam today announced that Virginia plans to invest $700 million in American Rescue Plan funding to expedite the deployment of last-mile broadband infrastructure to unserved areas and close the digital divide within the next three years. This proposal will accelerate the Governor's 10-year goal for achieving universal internet access from 2028 to 2024, with the majority of connections obligated within the next 18 months. In May, Governor Northam and General Assembly leaders released a joint statement outlining shared priorities for allocating the $4.3 billion in federal funds available to the Commonwealth from the American Rescue Plan.
The Governor made the announcement at the Southwest Virginia Higher Education Center in Abingdon and was joined by U.S. Senator Mark Warner, State Senator Janet Howell and Delegate Luke Torian, who chair the General Assembly's money committees, and State Senator Jennifer Boysko and Delegate Roslyn Tyler, who lead Virginia's Broadband Advisory Council. Governor Northam also reported that the Commonwealth has successfully bridged half of the digital divide, with an estimated 233,500 unserved locations remaining.
"It's time to close the digital divide in our Commonwealth and treat internet service like the 21st century necessity that it is—not just a luxury for some, but an essential utility for all," said Governor Northam. "The pandemic has reinforced how important high-quality broadband is for the health, education, and economic opportunity, and we cannot afford to leave any community behind. With this historic $700 million investment, universal broadband is now within our reach. I am grateful to Senator Warner for fighting to include this funding in the American Rescue Plan, which will be key to the success of local connectivity efforts and to ensuring every Virginian has affordable, reliable, and equitable access to high-speed internet."
Since 2018, the Commonwealth has awarded approximately $124 million in broadband grants and connected over 140,000 homes, businesses, and community anchors. Governor Northam and the General Assembly made historic investments—$50 million in 2020 and an additional $50 million in 2021—in the Virginia Telecommunication Initiative (VATI), a public-private partnership that provides targeted financial assistance to extend broadband service to areas currently unserved by a provider. With this $700 million allocation of federal dollars and continued state investment, the Commonwealth has the necessary resources to meet the tremendous demand from localities and broadband providers and close the digital divide in Virginia.
"With telehealth and telework becoming permanent staples across the nation, access to broadband is more critical than ever," said U.S. Senator Mark R. Warner. "Earlier this year, I was proud to help deliver more than $3.7 billion dollars in direct fiscal relief for the Commonwealth through the American Rescue Plan, including hundreds of millions of dollars for broadband. I'm hopeful that my friends in the General Assembly will use $700 million of that funding to expand access to broadband, thereby creating economic opportunity and ensuring that every Virginian can meaningfully participate in our 21st century economy."
"Localities and broadband providers have stepped up over the past three years and helped the Commonwealth connect thousands of unserved Virginians," said Secretary of Commerce and Trade Brian Ball. "With today's announcement, large regional projects that achieve universal service can be funded across the Commonwealth without delay."
Because Governor Northam prioritized broadband expansion well before the pandemic, Virginia is on track to be one of the first states in the country to achieve universal broadband service. In 2019, the Governor worked with the General Assembly to establish a pilot program that promotes collaboration between localities, electric utilities, and internet service providers to connect unserved areas to high-speed internet. In just two years of the pilot program, Virginia's utility companies have helped connect more than 13,000 homes and businesses across the Commonwealth. Earlier this year, Governor Northam signed bipartisan legislation that makes the pilot program permanent.
"The Commonwealth continues to prioritize funding for universal broadband access and I'm encouraged to see these investments coming ahead of schedule," said Senator Janet Howell, Chair of the Senate Finance and Appropriations Committee. "This appropriation of federal dollars will go a long way towards supporting the investments that the Commonwealth has already made to bridge the digital divide."
"Funding for broadband is more critical now than ever," said Delegate Luke Torian, Chair of the House Appropriations Committee. "We must continue to ensure that all citizens of the Commonwealth have access to quality internet access."
"The Broadband Advisory Council has long prioritized funding to reduce the cost of broadband access and connect unserved Virginians," said Senator Jennifer Boysko, Chair of the Broadband Advisory Council. "With this investment of American Rescue Plan dollars, we will greatly accelerate our progress."
"I have lived in a rural area my entire life and I know that the Commonwealth benefits as a whole when we lift up all communities," said Delegate Roslyn Tyler, Vice Chair of the Broadband Advisory Council. "This investment will have a tremendous impact on countless Virginians and allow our communities to prosper and grow."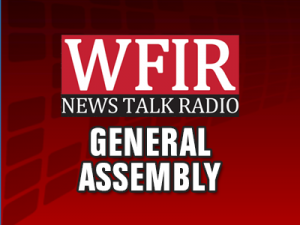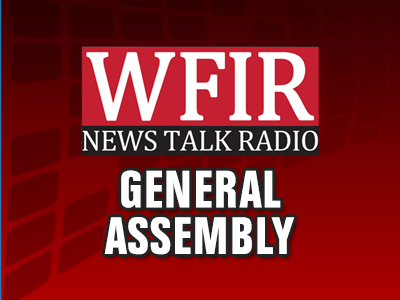 State lawmakers must now work out the details to implement Virginia's Consumer Data Protection Act, one of the first of its kind in the country. The bill passed this year provides consumers with rights to inspect, correct or delete personal data that large companies might sell. Among the most important questions is where will the funding mechanism for it come from.  As written, the money to pay for enforcement attorneys and staff would come from a fund fed by penalties and fines — but until enforcement begins, there is nothing in that fund. WFIR's Evan Jones has more:
The long-time owner of Franklin County Speedway has a newer business venture going that shows no apparent sign of slowing down, even it is devoted entirely to a former president no longer in office. Whitey Taylor opened the Trump Store last September, and even though President Biden was inaugurated almost six full months ago, this store remains quite visible at a former Boones Mill church just off US 220.  And Taylor says the community should be renamed "Trumptown", as WFIR's Evan Jones reports: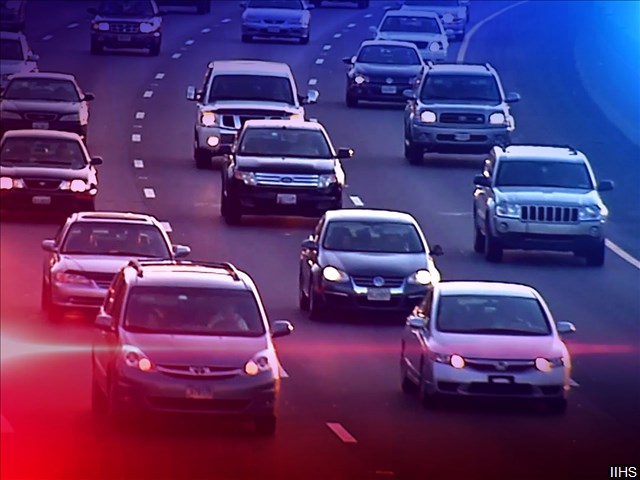 If you want low auto insurance rates, it's hard to find a better state than Virginia, but certain citations can make your policy cost a lot more – and DUI is not at the top of the list. Thezebra.com compares millions of auto insurance rates nationwide, and it finds on average, Virginia has the third lowest policy rates in the country at $1,026 a year. The most costly driving violation for insurance purposes in the commonwealth is driving on a suspended license, followed by hit and run, racing, then DUI. WFIR's Evan Jones has more:
Here is the full list from thezebra.com
| | | | |
| --- | --- | --- | --- |
| Violation | Cost | $ Increase | % Increase |
| Driving with a suspended license | $1,755 | $729 | 71.1% |
| Leaving scene of an accident-hit and run | $1,711 | $685 | 66.8% |
| Racing | $1,704 | $678 | 66.1% |
| DUI | $1,677 | $651 | 63.5% |
| Refusal to submit to a chemical test | $1,677 | $651 | 63.5% |
| At-Fault Accident – $1000-$2000 | $1,593 | $567 | 55.3% |
| At-Fault Accident – Greater Than $2000 | $1,593 | $567 | 55.3% |
| Reckless Driving | $1,566 | $540 | 52.6% |
| Open container | $1,515 | $489 | 47.7% |
| At-Fault Accident – Less Than $1000 | $1,376 | $350 | 34.1% |
| Speeding 21 – 25 MPH Over Limit | $1,371 | $345 | 33.6% |
| Operating a vehicle without permission | $1,320 | $294 | 28.7% |
| Passing school bus | $1,316 | $290 | 28.3% |
| Failure to stop at a red light | $1,274 | $248 | 24.2% |
| Failure to yield | $1,274 | $248 | 24.2% |
| Following too closely | $1,274 | $248 | 24.2% |
| Illegal turn | $1,274 | $248 | 24.2% |
| Improper passing | $1,274 | $248 | 24.2% |
| Wrong way-wrong lane | $1,274 | $248 | 24.2% |
| Driving too slowly | $1,269 | $243 | 23.7% |
| In 65 MPH Zone | $1,269 | $243 | 23.7% |
| Speeding 11 – 15 MPH Over Limit | $1,269 | $243 | 23.7% |
| Speeding 16 – 20 MPH Over Limit | $1,269 | $243 | 23.7% |
| Speeding 6 – 10 MPH Over Limit | $1,269 | $243 | 23.7% |
| Speeding in School Zone | $1,269 | $243 | 23.7% |
| Cell Phone Violation | $1,237 | $211 | 20.6% |
| Texting while Driving | $1,237 | $211 | 20.6% |
| Driving with expired registration | $1,175 | $149 | 14.5% |
| Child safety restraint | $1,161 | $135 | 13.2% |
| Seat belt | $1,132 | $106 | 10.3% |
| Driving without lights | $1,131 | $105 | 10.2% |
| Failure to show documents | $1,126 | $100 | 9.7% |
| Two Comp Claims | $1,093 | $67 | 6.5% |
| Not-at-fault accidents | $1,077 | $51 | 5.0% |
| One Comp Claim | $1,059 | $33 | 3.2% |
| Two Med-PIP Claims | $1,059 | $33 | 3.2% |
| One Med-PIP Claim | $1,030 | $4 | 0.4% |