Evan Jones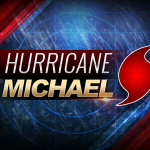 The remains of Hurricane Michael may be long gone, but the after-effects continue for VDOT. Officials say well over 100 roads in the Lynchburg District alone remained closed Monday, most of them secondary roads in Pittsylvania, Halifax, Prince Edward and Charlotte Counties. Major highway closures include portions of US 58 in Halifax and Pittsylvania Counties. As WFIR's Evan Jones reports, some of the closures may last months: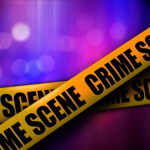 The Bedford County Sheriff's Office has identified the two people killed last night at a home a few miles south of Bedford. They are 59-year-old Elizabeth Wilson – and the man who alleged stabbed her to death, 51-year-old Timothy Howell. Investigators say Elizabeth Wilson was the mother-in-law of Howell's son, who fatally shot his dad in the ensuing struggle. Authorities say there was an active protective order against the older Howell to have no contact against anyone involved in last night's incident.
From the Bedford County Sheriff's Office: At 11:00 p.m. Sunday night Travis Howell called 911 and advised Timothy Howell, his father, had broken into his home. After entering the house, Howell went into the bedroom of Elizabeth Wilson, age 59, and killed her. Wilson is Travis Howell's mother-in-law. Travis, age 29, said he heard a noise and when he went to check he encountered Timothy, age 51, carrying a hand gun and two long guns. A struggle occurred between the two and Timothy was shot and killed in the struggle.
During the investigation of the crime scene, investigators learned Wilson was stabbed multiple times. Although there were others in the residence at the time, no one else was injured during this incident.
Due to previous incidents between the parties involved, there was an active protective order against Timothy Howell ordering him to have no contact with any of the parties.
The investigation of this incident is ongoing.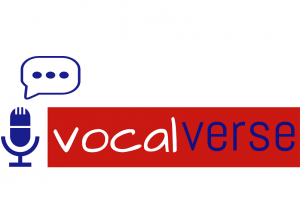 A Salem software developer is about to take on a big competitor — none other than Facebook — by putting his own social media web site on line. And he does so fully aware it is a case of David versus Goliath. Vocal Verse will contain many of the features you expect on social media platforms, but developers say they will not remove posts or ban users for comments that others might find offensive. WFIR's Evan Jones has the story:
Click here for the VocalVerse web site. It will make its official debut, Monday October 22.
From Roanoke Police: On October 12 just after 9:00 am, Roanoke Police Department Animal Protection Services Unit Wardens responded to the 1400 block of Hamilton Terrace SE to assist Carilion Police in reference to two dogs that had been reported to have gone over the wall on the 6th Floor of the Carilion Parking Garage. On arrival, Wardens located two dogs in the surface parking lot adjacent to the garage. Both dogs were seriously injured. Wardens scanned the animals and found they each had microchip registration devices that were properly registered allowing the wardens to immediately notify the registered owner of the animals. Wardens transported the animals to Roanoke Emergency Veterinary Services and were met there by the owner. Unfortunately due to the severity of their injuries both animals had to be euthanized.
Roanoke Police Department Animal Protection Services continue to investigate this incident in cooperation with the Carilion Police Department. It is unknown at this time if any criminal mischief was involved in the incident. The animals lived in the neighborhood close to the scene and had escaped their enclosure.
Anyone that may have information about this incident is asked to call the Roanoke Police Department at (540) 853-2212 or the Carilion Police Department at (540) 981-7911.
Roanoke firefighters were called out late this morning to battle flames at an industrial building near the former Wasena Ice House in the Wasena Park area. A second alarm was sounded for more personnel and equipment to the 1300-block of 8th Street SW. Roanoke Fire-EMS Spokesperson Tiffany Bradbury:
At last word, the cause and a damage estimate remain under investigation.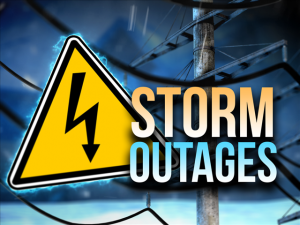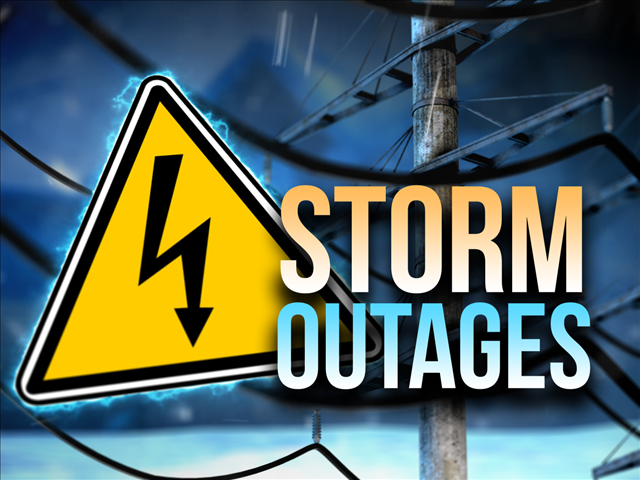 From Appalachian Power Friday morning: On Thursday, the remnants of Tropical Storm Michael left more than 25,000 Appalachian Power customers without power in southwest and southside Virginia. Flash flooding and high wind gusts of up to 50 MPH in some locations made damage assessment difficult, as well as hazardous in some parts. Areas where most customers are without power include: Bedford, Carroll, Franklin, Henry, Patrick, Pittsylvania and Roanoke counties. The damage is most severe in Henry and Patrick counties where transmission and distribution stations, which affect a large number of customers, were impacted by the storm. With weather improving today and additional workers heading to the affected areas, both assessment and restoration efforts are expected to proceed well.
Appalachian Power hydro operations crews continue to monitor and manage the high water flows affecting plants and dams on the New and Roanoke rivers. Claytor and Smith Mountain reservoirs are slightly above full pond levels.
More than 25,000 customers are currently without power in Virginia. Areas in the state with large numbers of customers affected by the storms include: 
| | |
| --- | --- |
| Counties | # of Customers Out |
| Henry | 6,624 |
| Patrick | 4,679 |
| Franklin | 2,836 |
| Bedford | 2,504 |
| Carroll | 2,367 |
| Pittsylvania | 1,076 |
| Roanoke | 1,019 |
More than 500 workers are expected to take part in restoration efforts. Appalachian Power has moved company and contract line workers from West Virginia and Tennessee to assist local crews with damage assessment and service restoration. The company has also secured some additional help from Kentucky Power and AEP Ohio.
In the Henry and Patrick counties, restoration should be complete by 10 p.m. Sunday.
In Bedford, Franklin, Lynchburg (city) and Roanoke counties, restoration should be complete by noon Sunday.
In Carroll and Montgomery counties, restoration should be complete by 10 p.m. Saturday.
The rest of the affected areas should see power service returned by early Saturday.
A vast majority of customers will see their power restored well before these estimated times. As outages are cleared, crews will move into more heavily damaged areas to assist in restoration.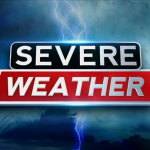 The rain may be gone, but a lot of work lies ahead for both VDOT and Appalachian Power crews — and in both cases, it may take days to restore full service. VDOT has to deal with washouts, mostly along rural roads. Appalachian power crews are sometimes unable to even reach the source of an outage because of high water or trees across roadways. WFIR's Evan Jones has more:
UPDATE October 11: Roanoke Police say one month after four-month-old Arieanna Day disappeared, the case remains one of their highest priorities. They promise to dedicate as many personnel as possible to the investigation until she is found. They ask anyone with any information related to the baby girl's disappearance to come forward.
From Roanoke City Police: Today, October 11th, marks the one month anniversary of four month old Arieanna Day's disappearance. This investigation is one of our highest priorities. The Roanoke Police Department and the Montgomery County Sheriff's Office will continue to dedicate as many resources as possible to this investigation and we will continue to search for her until she is found. As part of these efforts, we are asking anyone who may have had recent contact with Arieanna or have any information related to her disappearance to please come forward. No piece of information is too small. Her family deserves answers. This is an incredibly difficult time for her family. As part of our commitment to this family, we continue to follow up on every lead and turn over every stone to find Arieanna.
Anyone who may have information regarding this disappearance should contact the Roanoke Police City Department at (540)853-2212 or the Montgomery County Sheriff's Office at (540) 382-6915.
UPDATE October 3: A baby who has been missing from her Roanoke home for weeks has been added to a statewide list of missing children. Arieanna Day went missing from her Hanover Avenue home on September 11th. While Roanoke City Police say they believe at this point the baby is dead, they have not yet found her body. The only person charged in the case is Arieanna's father, Andrew Terry – he's been charged with illegal disposal of a body, but no one in law enforcement has been willing to explain the charge.
UPDATE September 18: A search warrant identifies the man arrested in connection with Arieanna Day's disappearance as the baby girl's father. The warrant says Andrew Terry was at the Roanoke home the day Arieanna disappeared and had communications with the baby's mother. Terry is charged in Montgomery County with illegal disposal of a body, but police say there has been no trace of three-month-old Arieanna since she disappeared one week ago today.
UPDATE Friday from Roanoke Police: At this time, Roanoke Police are still searching for Arieanna Day. Arieanna was last seen wearing a pink onesie and matching pink socks and is approximately 2 feet long and 14 lbs. We are following leads and continuing the investigation into the circumstances leading up to Arieanna's disappearance. We are continuing to work with other agencies, including the Montgomery County Sheriff's Office, Virginia State Police, Blacksburg Police Department, Virginia Department of Emergency Management, Blacksburg Volunteer Rescue Squad, Norfolk Southern Railway, Federal Bureau of Investigation, and Virginia Search and Rescue Council. The incoming severe weather threat could impact our search efforts. We are asking anyone with information about this investigation to please come forward. Someone knows something about Arieanna. If you think you know anything pertaining to this case, please call the Roanoke Police Department at (540)344-8500 and share what you know.
THURSDAY: Roanoke Police say three-month old Arieanna Day is "most likely deceased". She is the three-month-old girl reported missing from her northwest Roanoke home Tuesday evening. In a related development, 31-year-old Christopher Terry is charged with illegally disposing of a body in Montgomery County, and officials say that arrest is connected to Arieanna's disappearance.
From Roanoke Police: The Roanoke Police Department continues to actively investigate the circumstances surrounding the disappearance of Arieanna Day. Our agency personnel are working with other law enforcement resources to follow up on the information received from several individuals connected to this investigation. The investigative focus has now shifted to the realistic possibility that circumstances related to Arieanna Day indicate that she is most likely deceased. We are continuing our investigation with this in mind, and hope that we can bring closure to this case and family.
PREVIOUS: A Roanoke man is charged with illegally disposing of a body in Montgomery County, and officials now confirm that it is connected to Tuesday night's disappearance of three-month-old Arieanna Day from her Roanoke home.  Beyond that, officials say only 31-year-old Andrew Christopher Terry was arrested and jailed last night as part of an "active criminal investigation" in Roanoke, and for now, no further details yet being offered.
From the Montgomery County Sheriff's Office: On September 12, Investigators from our office were contacted by Detectives from Roanoke Police Department to assist with an active criminal investigation.  At 9:16 p.m. on September 12, working in conjunction with Roanoke Police Department, Investigators from our office arrested 31 year old Andrew Christopher Terry of Roanoke, VA.  He was charged in connection with the illegal disposal of a body.  He is being held in the Montgomery County Jail with no bond. This is an on-going criminal investigation.  No further information is available at this time.
WEDNESDAY: Roanoke Police are searching for a missing three-month-old girl. Arienna Day was last seen last night at her Hanover Avenue home. Her mother tells police she put the baby girl to bed around 10 pm, and when she checked back an hour or so later, Arienna was not there. Roanoke City Police Chief Tim Jones:
09-12 Chief Jones-Statement-WEB
Police say because there is no sign of forced entry or abduction, and because there is no known vehicle in which Arienna might be riding, this case does not meet the criteria for an Amber Alert. Officials say both the mother and a man stating he is the father have cooperated in the investigation.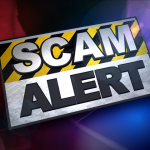 The Better Business Bureau is warning of a new scam going around — but in a turnaround of sorts, this one has nothing to do with phone calls. This is a bright yellow postcard saying you have an unclaimed reward of up to $100 in savings at well-known stores like Target and Walmart. There is a catch, of course: you are asked to provide a credit or debit card number for what they say is a shipping fee, and the scammers then use that card number for fraudulent purposes. WFIR's Evan Jones has more: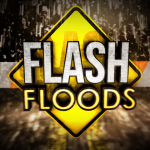 A flash flood watch goes into effect Thursday morning for most of our listening area, and it will remain in place into late Thursday night. The National Weather Service says heavy rains from Michael and very high rainfall rates could produce dangerous flash flooding across the area. The storm should pass quickly, however, ending the threat by Friday morning.
From the National Weather Service:
HEAVY RAIN AND FLASH FLOODING POSSIBLE AHEAD OF AND DURING THE PASSAGE OF MICHAEL…  Southeast flow combined with passing upper level disturbances will bring periods of moderate to heavy rain to the North Carolina mountains and adjacent foothills into this evening. After somewhat of a lull tonight, the main rain band associated with Michael will combine with an approaching cold front on Thursday. The threat for heavy rain and flash flooding will be highest Thursday into Thursday evening. The storm will pass quickly, ending the threat from the southwest Thursday evening into Thursday night. …FLASH FLOOD WATCH IN EFFECT FROM THURSDAY MORNING THROUGH LATE THURSDAY NIGHT.
Heavy rainfall associated with a southeast flow of moisture ahead of Michael is expected to continue into tonight, followed by the passing of a cold front to the west along with Michael passing east. Rainfall totals of 1 to 4 inches are expected.
The heavy rain and very high rainfall rates could produce dangerous flash flooding across the area.