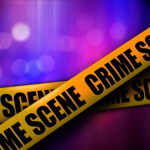 UPDATED 3:30 pm Sunday — Roanoke Police have identified the murder victim as 26-year-old Terrance Pannell of Roanoke. Police say Pannell was shot inside a resident with "at least one gunshot wound". He was pronounced dead at the scene. Police say so far, no one has been arrested for the shooting death.
PREVIOUSLY: Roanoke City Police are investigating a murder that took place early Sunday morning. Police say they were called just after 12:30 am to the 1600 block of Mercer Street NW. The department says on its Twitter Account that the victim is an adult male. Police expect to announce further details Sunday afternoon.
From Roanoke City Police: On October 15, 2017 at 12:34 a.m. Roanoke Police were dispatched to the 1600 block of Mercer Avenue NW to investigate a report of a man down with a gunshot wound. Upon arrival officers found the victim, Terrance Devon Pannell, age 26, of Roanoke inside a residence with a least one gunshot wound. Pannell was pronounced dead at the scene. Officers collected potential physical evidence from inside the residence. Officers also conducted interviews with several people familiar with the victim in an effort to establish a timeline of events before the incident. No arrests have been made at this time and the investigation is ongoing. Anyone with information is encouraged to call our tip line at 540-344-8500. Callers can choose to remain anonymous.
UPDATE FROM STATE POLICE: Miss Aguilar-Cruz has been safely located in Prince William County; the suspect was also located and taken into custody.
PREVIOUSLY: Virginia State Police have issued an Amber Alert for 16-year-old Sinahi Aguilar Cruz, who they say was abducted early Sunday morning from Prince William County in northern Virginia. An Amber Alert is issued when authorities believe the victim is in extreme danger. Police are looking for a dark Honda Civic and 21-year-old Roberto Medrano Segovia.
Here is the full Amber Alert:
THE VIRGINIA STATE POLICE AND VIRGINIA MISSING CHILDREN CLEARINGHOUSE HAVE ISSUED AN AMBER ALERT FOR A CHILD ABDUCTION ON BEHALF OF THE PRINCE WILLIAM COUNTY POLICE IN WOODBRIDGE ON 10/15/2017 AT 01:43 AM.
THE PRINCE WILLIAM COUNTY POLICE IS LOOKING FOR SINAHI AGUILAR CRUZ, WHI, female, AGE 16 years old, HEIGHT 5 feet 02 inches, WEIGHT 125 lbs, WITH BRO EYES AND STRAIGHT, LONG BRO HAIR, WEARING WHITE WITH PURPLE STRIPE LONG SLEEVE shirt, DENIM JEANS pants, LIGHT COLOR JACKET.
THE CHILD IS BELIEVED TO BE IN EXTREME DANGER AND WAS LAST SEEN AT 14807 DANVILLE RD, WOODBRIDGE, VA.
THE CHILD IS LIKELY ABDUCTED BY ROBERTO MEDRANO SEGOVIA, HISP, male, AGE 21 years old, WITH BROWN EYES AND SHORT BLACK HAIR wearing BLACK V-NECK TSHIRT shirt, BLUE DENIM BAGGY JEANS pants, WHITE NIKE JORDANS shoes.
THEY MAY BE TRAVELING IN A DARK HONDA CIVIC, POSSIBLY HATCHBACK
PLEASE CONTACT THE PRINCE WILLIAM COUNTY POLICE AT (703)792-6500 OR THE VIRGINIA STATE POLICE AT 1-800-822-4453 (1-800-VACHILD).
YOU MAY FIND COMPLETE INFORMATION AT www.vaamberalert.com
P.S. VICTIM TAKEN AGAINST HER WILL, BELIEVED TO BE IN THE COMPANY OF MR MEDRANO SEGOVIA.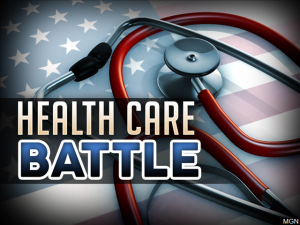 Republican Congressman Tom Garrett says President Trump has every reason to take steps that may effectively disable the Affordable Care Act, or "Obamacare". Critics say ceasing federal subsidy payments to health insurers will cause a spike in premiums, but Garrett says the ACA has crippled and disabled itself through increasingly high premiums and deductibles:
Garrett spoke live on The Roanoke Valley's Morning News. Here is more of our conversation:
The state may have issued a "Drought Watch Advisory" for the Roanoke River, but for now, at least, local reservoir levels remain higher than normal for this time of year. Carvins and Cove and Spring Hollow reservoirs are both holding more than 85 per cent of their capacities right now — both a little higher than normal for October. Still, the Western Virginia Water Authority says it has indeed been dry in recent months, and the state advisory makes sense. More from WFIR's Evan Jones.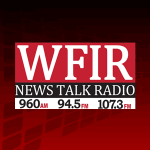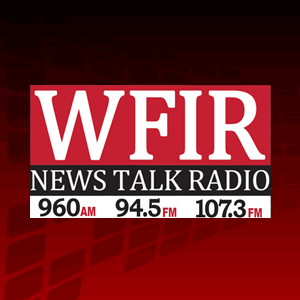 A "Drought Watch Advisory" is now in effect for the Roanoke River. It's not a warning, and there are no mandatory water restrictions, but it could lead to further steps if conditions get still drier. More from WFIR's Evan Jones.
Click  here for the Department of Environmental Quality news release.
For the first time since Republican Greg Habeeb was elected to the House of Delegates, he faces a challenger. Steve McBride is a Democrat and political newcomer who hopes to represent the 8th District starting in January. He joined Joey Self and Evan Jones this morning on The Roanoke Valley's Morning News. Here is the full conversation:
We held a similar conversation with Delegate Habeeb October 4.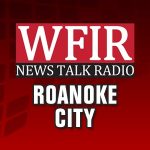 Roanoke Mayor Sherman Lea says with so much effort paid to development the city's downtown in recent years, the time is coming to pay similar attention to many of its neighborhoods. Developing priorities and specific plans — not to mention figuring out the funding — are just some of the challenges that await. But Lea says healthy neighborhoods make for a health city. WFIR's Evan Jones has the story: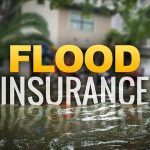 Congressman Morgan Griffith says the federal flood insurance program needs to be re-balanced so that homeowners in Virginia's valleys don't have to subsidize insurance on high-end vacation homes in hurricane-prone regions. The 9th District he represents includes many valleys where floods occasionally occur. WFIR's Evan Jones has the story: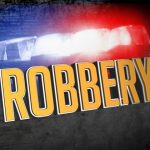 Roanoke County Police are investigating a robbery that occurred in late September near Cave Spring Corner. Police say a man contacted a woman through social media and was planning to meet her late at night, but once he got there, two men approached him and robbed him at gunpoint. Officers say this was a targeted event, and there is no apparent threat to the general public.
From Roanoke County Police: On 09/28/17 the male victim contacted a woman via a social media account and was planning to meet her. When he arrived at the location, he was approached by two men who robbed him at gunpoint. The suspects are described as a white female, mid-20s with long dark hair; a black male, mid-30s, approximately 5'10" with slim build; and a black male, late 20s, approximately 5'11" with heavy build. The suspects then fled the area in a vehicle. This was a targeted event and police believe there is no threat to residents in the area or the general public. Anyone with information is asked to call 540-777-8641.
Roanoke Congressman Bob Goodlatte is at the forefront of Congressional efforts to renew — and change — a key provision of the Foreign Intelligence Surveillance Act. The goal is to protect Americans' liberties while government agencies work to thwart terrorist plots. WFIR's Evan Jones has the story.