Evan Jones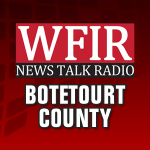 Botetourt County rescue crews were summoned to the Appalachian Trail late Friday afternoon to treat and remove an injured hiker. The Troutville Volunteer Fire Department's Facebook page says several companies were called to the Lambert's Meadow area where a hiker had fallen, suffering a wrist injury and possible concussion. Details on the hiker's name and condition were not immediately released.
Facebook post: Multiple agencies are working to extract an injured hiker from the Appalachian Trail. At approximately 1740 hrs, Troutville Fire, Medic 2, and the Botetourt County Special Operations Team were alerted to respond in the area of Lambert's Meadow for a subject that had fallen; resulting in a wrist injury along with a possible concussion and vomiting. Crews from Troutville, Eagle Rock, Fincastle, Read Mountain and county paid staff are on location working to remove the patient. An off-road stokes basket, 2 side-by-side style RTVs, and 11 personnel are on the trail at the moment with additional resources in queue at the command post.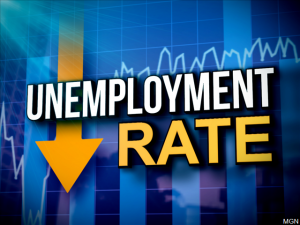 Virginia's unemployment rate has fallen to its lowest level since March of 2008. Governor Northam's office says the statewide jobless rate fell to 3.4% last month, down a tick from February and down a half per cent from the year before.
News release: Governor Ralph Northam today announced that Virginia's seasonally adjusted unemployment rate was down 0.1 percentage point in March to 3.4 percent and was down 0.5 percentage point from a year ago. March's seasonally adjusted unemployment rate of 3.4 percent is the lowest rate since the March 2008 rate of 3.4 percent. In March, the labor force expanded by 4,547, which was the second consecutive monthly increase, and at 4,325,379, set a new record high. Household employment increased by 7,249, which was the third consecutive monthly increase, and at 4,178,357, also set a new record high. The number of unemployed continued to drop, declining 2,702 to 147,022. Virginia's seasonally adjusted unemployment rate continues to be below the national rate, which was unchanged again in March at 4.1 percent.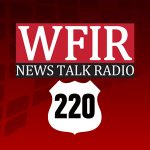 A long-awaited project to improve safety on US 220 north of Roanoke is just about to begin. It's ten miles of the two-lane stretch between Eagle Rock and Iron Gate. The project will straighten, widen and provide other safety improvements. It will last three years, and at times, that will mean delays. WFIR's Evan Jones has more:
Click here for full project information from VDOT.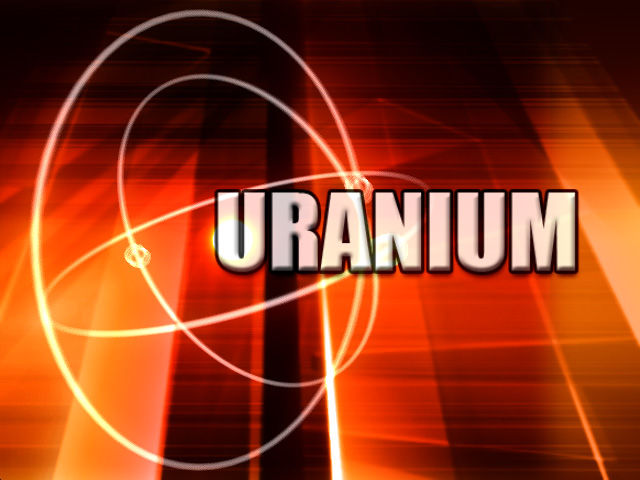 CHATHAM, Va. (AP) _ The federal government is urging the U.S. Supreme Court to take up a lawsuit over Virginia's ban on uranium mining. Attorneys for the Department of Justice and U.S. Nuclear Regulatory Commission filed a brief with the high court earlier this month supporting a Virginia company's bid to have its challenge heard. The brief says a decision last year in the case from the 4th U.S. Circuit Court of Appeals was incorrect. It also says the central question of the lawsuit is an important one that's likely to recur in other nuclear-safety contexts. Pittsylvania County-based Virginia Uranium Inc. wants to mine a huge deposit of the radioactive ore. It argues a federal law should pre-empt state regulations, which prohibit the mining. Virginia's ban has been in place since the 1980s.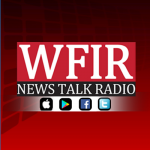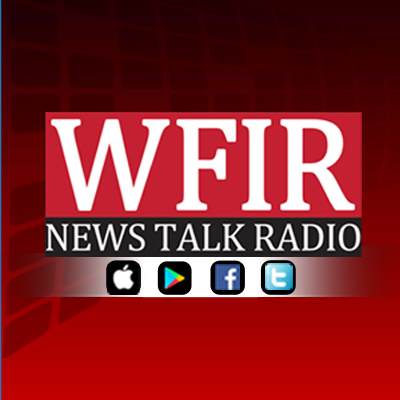 Roanoke County Fire and Rescue crews brought five lost hikers to safety Wednesday night from the Dragon's Tooth Trail. Officials say rescue personnel got the call as darkness was setting in, and they needed close to three hours to locate the hikers and bring them safely back. There are no injuries reported.
From Roanoke County Fire and Rescue: Crews were dispatched to the Dragon 's Tooth Trail in Roanoke County at about 8 p.m. last night for lost hikers. It took career and volunteer rescue personnel nearly three hours to locate the five adult hikers and escort them down the trail to the parking area.  The hikers were not injured. This time of year is a great time for day hiking, and we encourage day-hikers to follow these safety tips.
Use the following checklist to make sure your backpack is packed with everything you will need:
Wear closed-toe shoes
Warm layers (depending on season/location/elevation)
Water (at least 1 liter per person, more if your hike is long or hot)
Snacks
Whistle for each hiker
Map of the trail
Sunscreen and sunglasses
Garbage bag
Cell phone with extra charger
Rain jacket or poncho for each hiker
First aid kit adapted for young hikers – include bandages, children's Tylenol, tweezers, gloves, blister treatment, and any personal medications
Hike during daylight hours only and research how long the roundtrip hike will take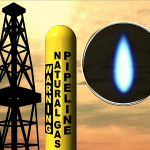 Roanoke County released a statement today saying recent statements from state lawmakers alleging inhumane treatment of Mountain Valley Pipeline protestors are "factually wrong" and "needlessly disparaging" of the public safety staff. Officials say county police are not taking sides in enforcing a federal court order prohibiting interference with pipeline construction.
From Roanoke County: With regard to recent comments by several legislative representatives regarding the manner in which the Roanoke County Police Department is addressing ongoing protests of the Mountain Valley Pipeline, statements suggesting inhumane treatment of individuals is factually wrong and needlessly disparaging of our public safety staff. While protesters occupying tree stands in defiance of the federal court order have been denied supplies from their supporters, Roanoke County will ensure their physical needs are being met. In addition, routine wellness checks of protesters have been initiated by qualified emergency medical staff. To date, the protesters have indicated they have all necessary supplies and they have reported no medical concerns to our staff. Interactions with those protesting the Mountain Valley Pipeline have been cordial and well‐received. County public safety staff will remain diligent in ensuring enforcement of the federal court order while protecting the health and safety of all concerned. Roanoke County has consistently and publicly stated that it will follow the direction determined by the court system as it applies to the MVP project. The federal and state courts have ruled consistently in favor of MVP. The Roanoke County Police Department is not taking sides in this  matter. As a local law enforcement agency, the Roanoke County Police Department is required to follow the instructions ordered by the federal court as well as the laws of the Commonwealth which have been determined to permit the use of eminent domain for this project.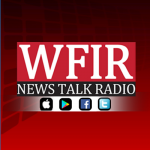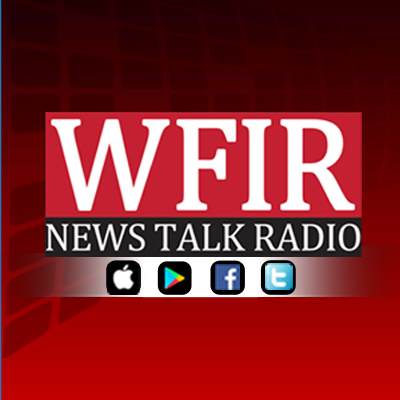 A portion of East Main Street in Salem is line for improvements. The Commonwealth Transportation Board has awarded a contract to add turn lanes, sidewalks and bike lanes on East Main between Thompson Memorial Boulevard and Brand Avenue. Work is scheduled to begin this summer and take about two years to complete.
From VDOT:  The Commonwealth Transportation Board at its April meeting in Richmond awarded an $8.4-million contract for a road project to improve traffic flow, access and safety for motorists, bicyclists and pedestrians along a half mile of East Main Street (Route 460) in Salem. The contract was awarded to Kanawha Stone Company, Inc. of Nitro, West Virginia, to add turn lanes, sidewalks and bike lanes for the section of East Main Street that begins near Thompson Memorial Drive (Route 311) and extends to Brand Avenue. "From a community standpoint, one of the great benefits of this project is providing better access for people between downtown Salem and the nearby museum, park and recreation facilities," said Ken King, P.E., Salem District administrator for the Virginia Department of Transportation. Additionally, a new traffic signal will be installed at the Lynchburg Turnpike intersection. Work on the project is expected to be under way this summer and completed in summer 2020.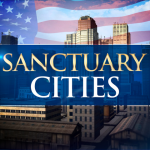 An area lawmaker's bill involving sanctuary cities was among those that failed to make it through yesterday's veto session in Richmond. Rockbridge County Delegate Ben Cline's bill stated no Virginia locality shall adopt any ordinance, policy or procedure that restricts enforcement of federal immigration laws. But Governor Northam vetoed it, and the House of Delegates did not have the two-thirds majority needed to override that action. WLNI's Evan Jones has more: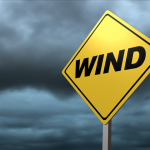 The National Weather Service has issued a Wind Advisory from late Wednesday night through early Friday morning. Forecasters say wind gusts could reach 50 miles per hour along and west of the Blue Ridge, especially in higher elevations. The weather service says that could cause some tree limbs to break and fall, and sporadic power outages are possible.
The National Weather Service:  A Wind Advisory is in effect from 10 PM this evening to 6 AM EDT Friday.
Locations: along and west of the Blue Ridge, especially the higher elevations.
Hazards: Strong gusty winds.
Winds: West 20 to 30 mph with gusts up to 50 mph
Timing: Tonight and continuing through Thursday and Thursday night.
Impacts: Small tree limbs may break and fall. Sporadic power outages are possible.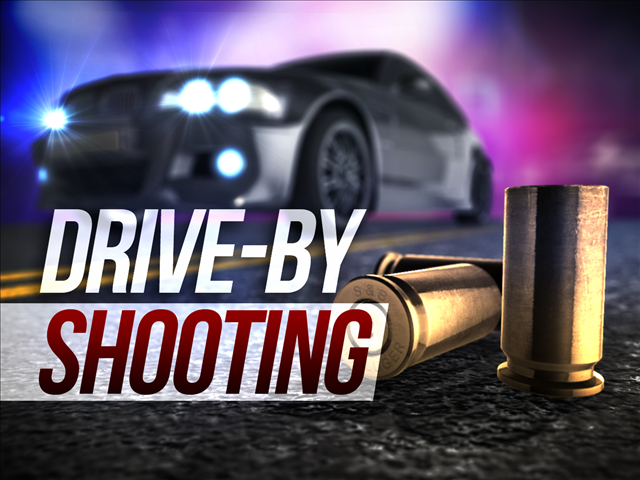 A drive-by shooting today in northwest Roanoke has two men under hospital treatment. Police say several people fired shots at a vehicle parked in a lot near Cove Road and Lafayette Boulevard. That vehicle then took off, but officers soon found it not far away in the 2700-block of Shenandoah Avenue. The victims' injuries are described as non-life threatening. Police are looking for a silver Chrysler SUV.
From Roanoke City Police: At 1:56 pm, , Roanoke Police responded to a report of shots fired near the intersection of Cove Road and Lafayette Blvd. An officer was close by and arrived on scene in a short period of time, but was unable to locate the individuals involved in the incident. The officer spoke with witnesses who advised there was a vehicle parked in a parking lot when a silver Chrysler SUV traveling north in the intersection occupied by multiple individuals began shooting at the parked car. Additional responding officers located the vehicle that was shot at in the 2700 block of Shenandoah Avenue. Officers located two adult males with non-life threatening gun shot wounds. Both were transported by Roanoke Fire and EMS to Carilion Roanoke Memorial for treatment. The silver Chrysler SUV was last seen traveling Northbound on Cove Road. Anyone with information about this incident is encouraged to call the RPD tip line at 540-344-8500. Callers can choose to remain anonymous.