Evan Jones
2,000 Roanoke Valley school teachers are getting their first COVID-19 vaccinations today in a mass event at the Berglund Center. It is the largest mass clinic so far in the area, and WFIR's Ian Price is there:
The teachers we spoke to say things are moving along very quickly. Chris and Melissa Caldwell both teach in Botetourt County Schools, and they spoke with Price:
This is just day one of a three-day mass clinic at the Berglund. Tomorrow and Sunday, 4,000 people placed in priority group 1b are scheduled for COVID vaccinations, largely those 65 and older.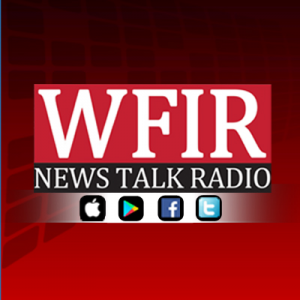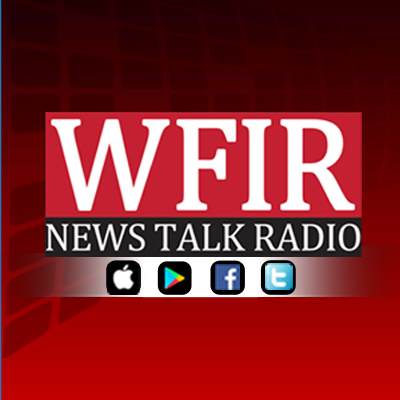 Pickup trucks are not only very popular in the Roanoke region – they are also the vehicles most likely to be held by the original owners for at least 15 years. The numbers come from iSeecars.com, which helps used car buyers shop on line. They show that around here, people who purchase new Titans, Tundras, Colorados and Tacomas are more likely to still be owning them 15 years later than any other vehicles. More from WFIR's Evan Jones:
From iSeeCars.com:
Top 5 Cars Roanoke-Lynchburg, VA Owners Keep for 15 Years or More

Rank

Model

% 15+ Year Old Cars Kept by Original Owners

1

Nissan Titan

13.8%

2

Toyota Tundra

10.9%

3

Chevrolet Colorado

10.1%

4

Toyota Tacoma

9.6%

5

Toyota 4Runner

8.5%

Roanoke Average

4.8%
Click here for for full national numbers.
A Roanoke-based animal shelter is preparing to help people who may face COVID-related evictions or foreclosures to not lose their pets as well. It is part of Angels of Assisi's "Guardian Angel" program and is meant to provide care for pets of families needing temporary shelter — but where pets are not allowed to go with them.  Angels of Assisi is using a $10,000 grant from the Community Foundation Serving Western Virginia to expand its program.  More from WFIR's Evan Jones:
NEWS RELEASE: Roanoke, VA – On January 31st, the moratorium on evictions are set to expire, and many people and their pets will be left without a home.
To help keep people with their pets, Angels of Assisi has a program in place called Guardian Angel. This program provides temporary shelter and care to pets caught in domestic violence, homelessness, hospice care, hospitalization, and mental health treatment. While the owner is receiving help from partnered human service organizations, Angels of Assisi provides shelter and medical care to the pet. The organization's focus is to put the owner at ease while getting the help they need, knowing that their pet is receiving quality shelter and medical care.
"Every day, there are numerous families at risk of being evicted," says Dayna Reynolds, Director of Communications at Angels of Assisi. "We don't want these families to face the heart-wrenching decision of choosing between a place to live and the pets they love. Through the Guardian Angel program, we can care for the pet while the owner gets back on their feet, with the hopes of reuniting them."
Thanks to a $10,000 grant provided by the Community Foundation Serving Western Virginia, Angels of Assisi is working on expanding to the Guardian Angel program as requests for help from pet owners have increased with evictions' onset due to COVID-19. Just last year, over 40 animals entered into the Guardian Angel program. With the funds granted by the Community Foundation, Angels of Assisi will be enabled to help keep more people and pets together during this season of uncertainty.
Angels of Assisi has formed partnerships with the Roanoke City Police Department, Regional Center of Animal Care and Protection, New Freedom Farm, and most recently, Total Action for Progress – Domestic Violence Services. These partnerships are vital to the success of the Guardian Angel program.
If you or someone you know needs assistance through the Guardian Angel program, please email adoptions@angelsofassisi.org.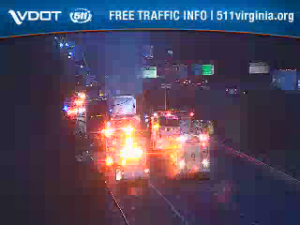 State Police say two people were killed in yesterday's crash that blocked southbound I-81 for hours. Troopers say two tractor-trailers and two passenger vehicles were involved in the accident near Dixie Caverns. Both passenger vehicles caught fire and both their drivers died. No names have yet been released. Police say charges are pending.
STATE POLICE UPDATE: At 5:23 p.m. Wednesday (Jan. 20), Virginia State Police responded to a multi-vehicle crash in Roanoke County. State police is still investigating the circumstances that resulted in two tractor-trailers and two passenger vehicles to collide in the southbound lanes of Interstate 81 at the 132 mile marker. The impact of the crash caused the two passenger vehicles – a Chevrolet Impala and a Hyundai – to catch fire.
The driver, and only occupant, of the Chevrolet died at the scene. The driver, and only occupant, of the Hyundai died at the scene.
The drivers of the tractor-trailers were not injured in the crash.
The Virginia State Police Salem Division Crash Reconstruction Team responded to the scene and is assisting with the ongoing crash investigation. Charges are pending.
PREVIOUS: As of 11:00 pm, VDOT traffic cams show one lane moving very slowly past the scene. Emergency crews are still there, and one lane remains blocked.
PREVIOUS: A truck fire is creating major traffic troubles this evening on southbound Interstate 81 as you approach the Dixie Caverns exit. VDOT reports a truck fire has closed all southbound lanes near mile marker 133. VDOT traffic cams show the southbound side at a standstill for least four miles.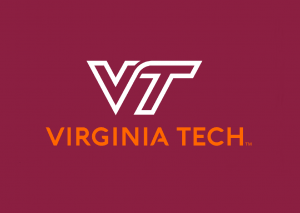 Virginia Tech students are returning to campus in a phased-in program that includes a new round of COVID tests. As they do, the university is implementing a new system designed to reduce the isolation many may have experienced during the fall: pods of up to ten people in each. They are social circles that permit students registered in one to be together without masks or social distancing. WFIR's Evan Jones has the story:
Click here for full program information from Virginia Tech.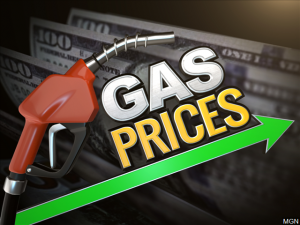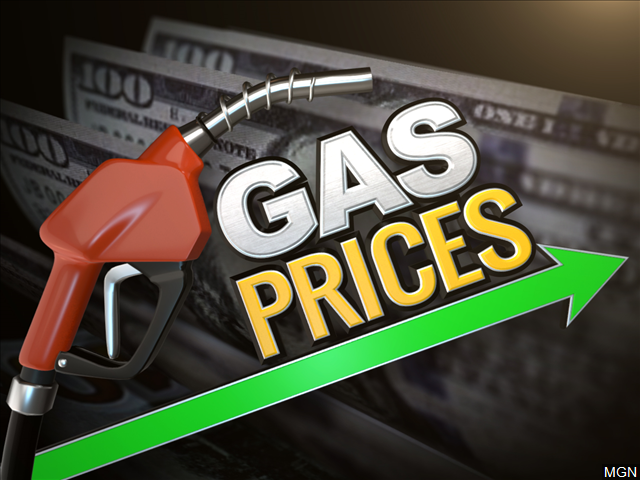 Gas prices in some parts of Virginia are now higher than they were last year at this time, and the rollout of COVID vaccines is cited as the main reason. Demand for gasoline remains low, but prices in the last month have increased here and across much of the country by 20 cents or more a gallon.  AAA Mid-Atlantic Spokesperson Morgan Dean says it is almost entirely the result of optimism among investors that COVID vaccines will revive economic engines and demand for petroleum. Drivers in the Richmond, Fredericksburg and Harrisonburg areas are now paying more for gasoline than one year ago, and Dean says it is likely the rest of Virginia will soon seem the same. WFIR's Evan Jones has more:
Click here for regional and statewide gas prices from AAA.
Virginia Senator Mark Warner is set to lead the body's intelligence committee when Democrats gain control of the chamber, something expected as soon as today. Analysts say Warner will play a key role in overseeing the country's foreign policy, especially when it concerns intelligence-related matters. More from WFIR's Evan Jones: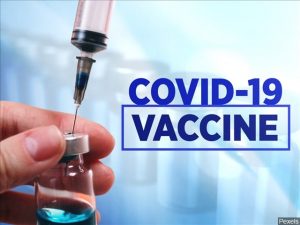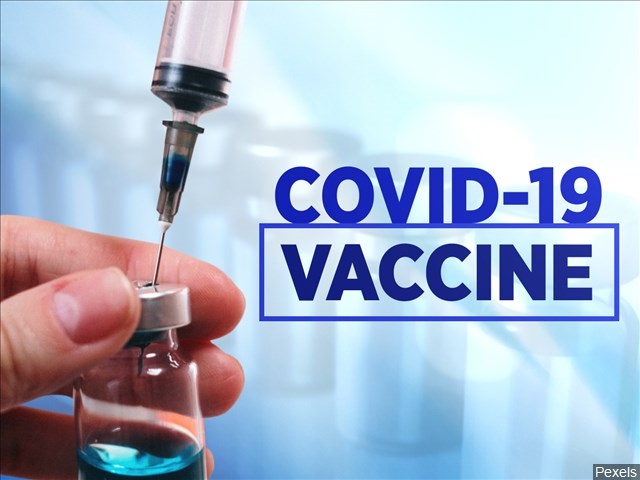 Governor Northam says Virginia is moving all state residents between 65 and 74 to COVID vaccine group 1b. That means many will be in line more quickly to receive the vaccines; until now, those 65-74 had been placed in phase 1c. Those 16-64 with underlying medical conditions are also moving to Phase 1b. The governor says vaccines are now being administered at 160 sites across Virginia, and plans are in place to speed up the vaccination pace as soon as greater amounts of doses become regularly available. WFIR's Evan Jones has more:
RICHMOND, Va. (AP) — Virginia officials announced changes Thursday that significantly expand the pool of people eligible for a COVID-19 vaccine as they also outlined plans for mass-vaccination clinics to speed up the pace of inoculations.
Gov. Ralph Northam said at a news conference in Richmond that the state would follow new federal guidance from President Donald Trump's administration that urged states to immediately start vaccinating people who had previously been lower down the priority list. Newly included in what's called Phase 1b of the state's distribution plan are people age 65 and older and younger people with certain health problems that make them more vulnerable to the virus.
Demand for the vaccine is still expected to outpace supply, so not everyone newly eligible will be able to get a shot immediately. The state is currently receiving about 110,000 doses per week, Northam said.
Dr. Danny Avula, who was recently tapped by the governor to direct the state's vaccine rollout efforts, said Virginia would be introducing fixed-site mass vaccination centers that would be open six or seven days a week to help meet the eventual goal of vaccinating 50,000 people a day.
Residents can expect "movement" on mass-vaccinations sites as soon as next week, he said, adding that more vaccines will also be available in the coming weeks through private providers and pharmacies.
Only some parts of the state in northern Virginia, southwest Virginia and the Eastern Shore have moved into phase 1b so far. Health districts in the rest of Virginia are still working to vaccinate the health care workers and long-term care facility residents in 1a. But Northam said all health districts would be there "by the end of the month" and asked for patience as the state works through the complicated logistics.
"We need people to get this vaccine. It is our only way out of this pandemic," he said.
On schools, Northam said the state's education department was issuing new guidelines on restarting in-person learning. The governor said the state's new policy is: "schools need to be open, and here are the ways to do that safely."
Northam also said that he was looking at eventually adjusting school calendars so that schools operate year-round, instead of taking lengthy summer breaks.
Officials also addressed concerns about possible civil unrest in the capital city over the weekend or in the days leading up to President-elect Joe Biden's inauguration. Northam said public safety officials were well prepared to prevent any violence and the Virginia National Guard would be available to provide support if necessary.
"If you come here and act out, Virginia will be ready," Northam said.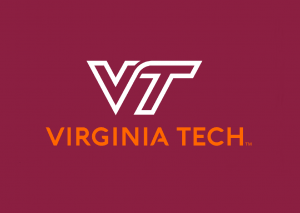 Virginia Tech begins a nine-day phased move-in for the spring semester on Saturday, and ahead of that, its president says the university is dealing with a $60 million COVID-related revenue shortfall. Timothy Sands delivered his State of the University address Wednesday, saying state and tuition revenues have held up well, but auxiliary services like athletics, dining and parking have taken a big hit. More from WFIR's Evan Jones: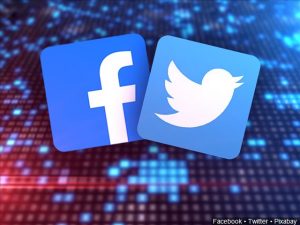 A Virginia Tech professor says efforts by major social media companies to suspend or ban accounts like President Trump's are like "trying to stop a leak in a cracking dam." And he doubts such actions can be effective long-term. More from WFIR's Evan Jones:
Facebook and Twitter say they did so with the Trump account because of the misinformation on it, particularly with regard to claims of election fraud. At Virginia Tech, Multimedia Journalism Professor Michael Horning says there has been misinformation on that account, but it's hardly alone, and that is a big reason why many conservatives feel big social media companies choose to selectively stifle one point of view by first removing certain accounts from their own sites, then taking down an alternative like Parler. Horning says private companies have the right to act as they have, but he believes it will lead to greater divisions in the country.