Evan Jones
Weather has hardly been the best friend to the first year of "Illuminights", but organizers say they accounted for the possibility in advance, and they still expect to match or better their goals. Friday was just the latest of several wet evenings for the walk-through holiday display at Explore Park. More from WFIR's Evan Jones:
Illuminights is now open every evening through December 23rd and continues through January 1. Click here for the full schedule.
NEWS RELEASE: Based on the recent story in reference to Michael Brown possibly hiding in the RV when law enforcement was present, the Franklin County Sheriff's Office has prepared a statement:
"We have been aware of that rumor since Brown was arrested. We have been investigating that information and cannot confirm that Brown was in the RV at the time. We are currently unaware of any surveillance video from the impound lot in Roanoke. This is an ongoing criminal investigation and we will continue to investigate any new information that becomes available."
PREVIOUS: WSLS-10 is reporting that Franklin County murder suspect Michael Brown was hiding in the RV found near the Grandin Village last month as law enforcement searched the vehicle. Brown's attorney Deborah Caldwell-Bono says her client was hiding, behind a cabinet, somewhere near the top of the vehicle during the search and when it was towed to a lot five miles away. Officials with the US Marshals Service say they are aware of the "rumor" but would not confirm if it was true.
It is clear that Virginia's elected leaders are preparing to enact some sweeping changes in state marijuana laws when the new Democratic majority takes power in the General Assembly. And groundwork appears to be under way for eventual legalization and sale. More from WFIR's Evan Jones.
12-13 Marijuana Preps Wrap1-WEB
Virginia Attorney General Mark Herring organized an all-day cannabis summit this week in Richmond, one looking at an initial goal of decriminalizing marijuana possession. Portsmouth Delegate Steve Heretick has been calling not only for that, but for full legalization.
The summit heard speakers from states that have already legalized marijuana use. Like Colorado, where Jim Burack oversees enforcement of its production — and sale.
The summit addressed many other aspects that would be involved in legalization, like taxation and product testing. Changes in Virginia marijuana law appear inevitable next year. The question now is how far and how quickly.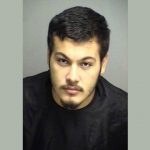 Convicted murderer Kevin Soto-Bonilla will not face the death penalty. Prosecutors and defense attorneys reached an agreement in the middle of today's sentencing phase. Soto-Bonilla now admits guilt for his role in the stabbing death of Lynchburg teen Raymond Wood. In return, he was promptly sentenced to life in prison without parole. Soto-Bonilla received additional consecutive sentences for abduction and gang participation. He apologized to the Wood family during today's hearing, saying  "I am very sorry to the Wood family. I imagine how a mother would feel. I regretfully feel it from my heart. And may God give you the strength to move forward."
The turnaround came one day after a Bedford County Jury convicted Soto-Bonilla for capital murder. The jury was considering whether to recommend a death sentence or life in prison when he agreed to admit guilty in exchange for life in prison.
Roanoke County Parks, Recreation and Tourism officials say Illuminights will go on as scheduled tonight at Explore Park, but you will not be able to reach it by using the Blue Ridge Parkway. The National Park service will close the roadway this afternoon in advance of expecting freezing rain overnight.  So to reach Explore Park, you must use local roadways to its entrance on Rutrough Road.
NEWS RELEASE: Due to projected overnight weather, the Blue Ridge Parkway will be closed today beginning at 2:30 PM, eliminating that access point to Explore Park. The Illuminights event will be going on as scheduled tonight. Guests must use the service entrance located at 3900 Rutrough Road, 24014.
Illuminights will close early at 9:00 PM tonight. Preregistered guests may arrive at any time, regardless of the entrance time printed on their ticket. Those wishing to move their ticket to another night may call (540) 387-6078 ext. 0.
Directions: From Interstate 581, take exit 6 and turn left onto Elm Avenue heading towards Vinton. At the third stop light, turn right on 13th Street (changes to Bennington Ave. along the river), follow to the round about at the intersection with Riverland Road (Route 116) circling clockwise all the way around the intersection to head eastbound. Immediately take next left turn onto Rutrough Road (Route 658). The service entrance is 3.9 miles the left at 3900 Rutrough Road.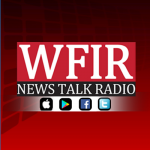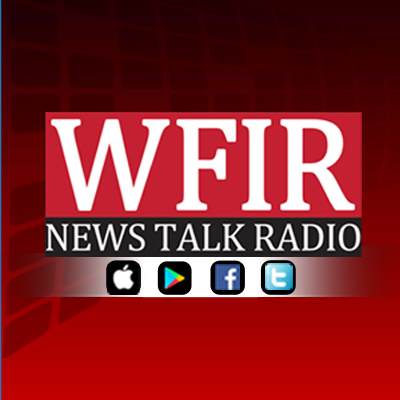 A Virginia Tech professor who specializes in cyber-security issues says parents need to keep privacy and security risks in mind when buying toys that connect to the Internet. Aaron Brantly says many parents give their children such toys without setting proper safeguards before they are used. Without those safeguards, he says, hackers can learn plenty about a child's location, preferences and behavior. WFIR's Evan Jones has more:
NEWS RELEASE: Parents who purchase electronic toys for their kids this holiday season should keep in mind the privacy and security risks associated with toys that are connected to the internet.
"Toys or devices that connect to the internet are always hackable and collecting data on your child. While it doesn't mean it will happen, the possibility exists," says Virginia Tech's cybersecurity expert Aaron Brantly. "A hacked toy can provide a window into your private home life with audio and video access. Insecure devices on a home Wi-Fi network can also provide a portal to potentially access other devices within the network."
Brantly explains that internet connected toys often collect substantial information on children and their families. "From internet enabled dolls to video games and smart TVs, toys can collect data on what a child likes or dislikes, and track behavioral patterns and responses to given prompts. Information can also include financial information of the parents, particularly for those devices that have games that are pay as you go."
To avoid these cyber risks, Brantly offers the following advice for parents.
Cybersecurity Tips for Parents:
1. Use complex passwords for toys that require it and two-factor authentication is available.
2. If a payment option for recurring expenses is required, use a payment service such as ApplePay, GoogleWallet, or PayPal vs. a credit card.
3. Read the terms of service for a toy or device.
4. Understand what data the toy or device collects and where that data goes.
5. Safeguard your personally identifiable information.
6. Do not provide credit cards or other financial data.
7. Help your child use the toy and monitor access.
8. Disable geolocation access to prevent location specific information from being intercepted.
9. Keep in mind that smaller toy companies are often unable to provide the best digital security for their products or their corresponding databases.
10. No apps are free! Applications (apps) that are free make their money by collecting and selling personal information.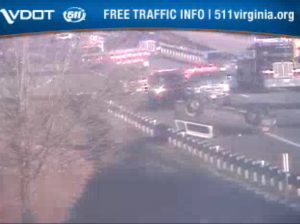 UPDATE: A VDOT traffic cam shows the accident has been cleared.
PREVIOUS: An accident is slowing southbound afternoon commute traffic in the Christiansburg area. A VDOT traffic camera shows one vehicle flipped onto its roof and lying in the right breakdown lane near the bridge over State Route 8. Other cameras show the southbound backups are growing.
FROM VDOT: On I-81 at mile marker 114.4 in the County of Montgomery, motorists can expect delays due to a vehicle accident. The South right lane and right shoulder are closed.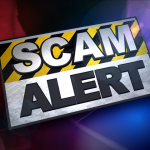 A familiar scam has returned to the region involving fake calls from the power company asking for payment and personal information. The Better Business Bureau of Western Virginia wants to alert Appalachian Power customers on how to distinguish legitimate calls from the scam ones. More from WFIR's Craig Wright:
NEWS RELEASE: Roanoke, Virginia (December 10, 2019) A scam that moved into the region earlier this year has returned to the area. Bureau Better Business Serving Western Virginia (BBB) warns Appalachian Power (AEP) customers to be careful of utility phone scams. BBB offers these helpful tips on how to avoid falling victim to utility scams.
Reports from BBB Scam Tracker have indicated a significant influx of scammers are calling AEP consumers in the area and telling them that they are behind on payments. The scammers use hostile tactics, threatening to shut off power in 30 minutes if they are not paid immediately. Collection agent con artists leave a 1-800 call-back phone number for victims to give personal and banking information. Earlier versions of the scam have offered to take payment in person and have used the same recorded welcome message used by the legitimate AEP customer service line.
Utility company imposters will typically reach you with a telephone call but can also knock on your door claiming to be a representative from the local water, electric, or gas company. Scammers use a variety of other tricks to prey on utility customers. A "representative" may appear at your door in a plausible work uniform claiming that the electric meter is not working properly and must be immediately replaced— at your expense. In a particularly alarming form of this con, the scammer may gain access to your home to perform "repairs" or an "energy audit" with the intent of stealing your valuables. These cons may also involve promises of energy discounts with the aim of taking your money, personal information, or possibly the account details needed to switch you to another utility provider without your consent (an illegal practice known as "slamming").
According to AEP's website, the company may contact consumers over the phone, but it will never demand immediate payment. The organization will always allow 24 hours to make payment arrangements before disconnection of service.
"A legitimate company will not demand payment over the phone accompanied by threats," says Julie Wheeler, President and CEO of BBB Serving Western Virginia. "Never blindly use a number supplied by a caller. Scammers have become more sophisticated in their methods to fool their victims into believing they are legitimate. Use a verified number to call the company to check the status of your account."
Here are Some BBB Tips on How to Avoid Utility Scams & Similar Scams:
Confirm that you are speaking to a utility representative. If you have any concerns, tell the caller that you will independently check the phone number for the utility company to verify the caller's identity and information. The toll-free number for Virginia AEP consumers is 1-800-956-4237.
Be wary of anyone demanding immediate payment or payment in forms that are difficult to trace, such as Western Union, MoneyGram, or GreenDot MoneyPak cash cards, & gift cards.
Never give personal or bank information such as your credit card, debit card, Social Security, ATM, checking or savings account numbers to anyone who comes to your home, calls, or sends an email requesting information.
Never allow anyone claiming to be a utility service person into your home unless you have scheduled an appointment and the person has proper identification. Contact the police if you become concerned about your safety. Utility company employees are happy to show an employee ID.
If you believe be a victim of a scam, contact your utility company, or call BBB at (800) 533-5501.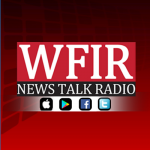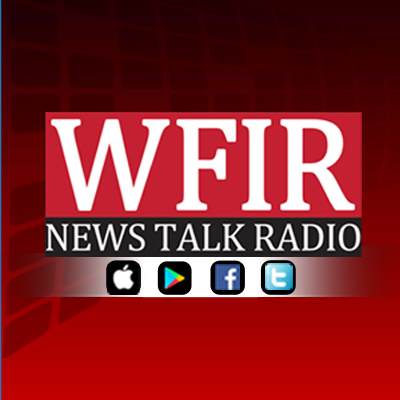 A Virginia Tech professor says companies often make a mistake if they discontinue office holiday parties — but at the same time, it is important they do things the right way. William Becker says companies that have experienced problems at Christmas parties should examine their culture before cancelling future holiday gatherings. WFIR's Evan Jones has more:
12-11 Holiday Parties Wrap1-WEB
NEWS RELEASE: More companies report canceling plans for office parties this holiday season.  It's not surprising, given news reports that one in three office workers has done something they regret at a holiday party.
In light of heightened awareness of sexual harassment, Virginia Tech's William Becker, an expert in organizational behavior and human resource management, says it's important for organizations to lay out rules for acceptable behavior at these functions.
Becker, an associate professor in Virginia Tech's Pamplin College of Business, encourages managers to "emphasize that the purpose of the parties is to come together and celebrate their shared membership in the organization and remind them that it is a work function."
As some offices consider canceling their traditional holiday gatherings, Becker calls that unnecessary. "I think it is extreme and short-sighted to cancel parties in order to avoid instances of poor behavior. Perhaps these organizations need to step back and look closely at their culture."
Becker offers these tips to companies:
1.      Remind employees in advance of social gatherings that the organization has no tolerance for any inappropriate conduct.
2.      Be extremely proactive when setting guidelines and limiting or monitoring alcohol consumption.
3.      Make certain employees understand attendance is optional. It should not in any way be considered a condition of their employment.
4.      Encourage spouses or significant others to attend.
5.       Hold events in a family friendly setting.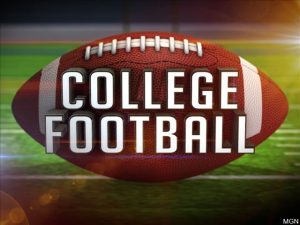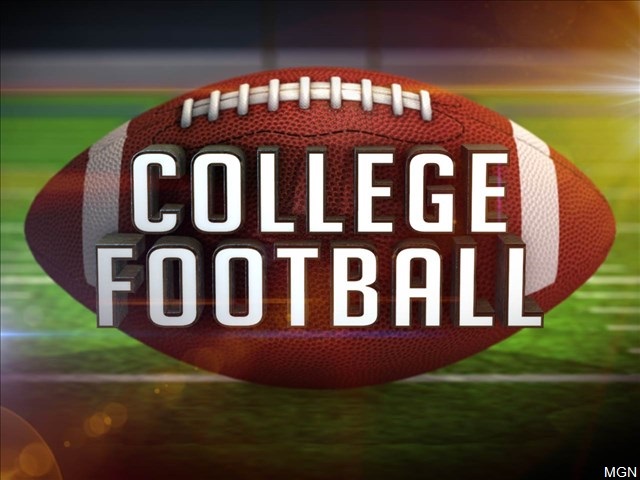 RALEIGH, N.C. (AP) — Third-ranked Clemson once again dominated the Associated Press All-Atlantic Coast Conference teams and individual awards released Tuesday.
The five-time ACC champions swept the top offensive and defensive player of the year awards and placed 12 players on the two teams as determined by a vote of 14 sports writers who cover the conference.
Led by unanimous selections Travis Etienne at running back and Isaiah Simmons at linebacker, eight Tigers made the first team. Clemson earned its fifth straight berth in the College Football Playoff a day after routing Virginia in the league title game.
Etienne repeated as the offensive player of the year while Simmons was chosen as the defensive player of the year.
Etienne rushed for 1,386 yards and 18 touchdowns for the Tigers while Simmons had 93 tackles, seven sacks, a fumble and two interceptions while winning the Butkus Award as the nation's top linebacker.
Louisville coach Scott Satterfield is the coach of the year while North Carolina freshman quarterback Sam Howell is the newcomer of the year.
Satterfield took a team that last season went 2-10 without a conference win and led the Cardinals to a 7-5 record, a second-place finish in the Atlantic Division and a berth in the Music City Bowl against Mississippi State.
Howell threw for an ACC-best 3,347 yards with 35 touchdowns while leading UNC to its first bowl game since 2016. The Tar Heels will face Temple in the Military Bowl.
Joining Etienne and Simmons as unanimous picks were Louisville offensive tackle Mehki Becton, Wake Forest kicker Nick Sciba, Miami defensive end Gregory Rousseau and Pittsburgh defensive tackle Jaylen Twyman.
The 2019 Associated Press All-Atlantic Coast Conference team, as selected by a panel of 14 sports writers who regularly cover the league for newspapers or broadcast outlets. Players at all positions are listed alphabetically with name, school, height, weight, class and hometown; "u-" denotes unanimous selections:
First team
Offense
QB — Trevor Lawrence, Clemson, 6-6, 220, soph., Cartersville, Georgia
u-RB — Travis Etienne, Clemson, 5-10, 210, jr., Jennings, Louisiana
RB — AJ Dillon, Boston College, 6-0, 250, jr., New London, Connecticut
u-T — Mehki Becton, Louisville, 6-7, 369, jr., Highland Springs, Virginia
T — Tremayne Anchrum, Clemson, 6-2, 315, sr., Powder Springs, Georgia
G — John Simpson, Clemson, 6-4, 330, sr., North Charleston, South Carolina
G — John Phillips, Boston College, 6-6, 305, sr., Phoenix, New York
C — Jimmy Morrissey, Pittsburgh, 6-3, 305, r-jr., Huntington Valley, Pennsylvania
TE — Brevin Jordan, Miami, 6-3, 245, soph., Las Vegas
WR — Tee Higgins, Clemson, 6-4, 215, jr., Oak Ridge, Tennessee
WR — Sage Surratt, Wake Forest, 6-3, 215, r-soph., Lincolnton, North Carolina
All-purpose player — Joe Reed, Virginia, 6-1, 215, sr., Charlotte Court House, Virginia
u-K — Nick Sciba, Wake Forest, 5-9, 190, soph., Clover, South Carolina
Defense
u-DE — Gregory Rousseau, Miami, 6-6, 260, r-fr., Coconut Creek, Florida
DE — Carlos Basham Jr., Wake Forest, 6-5, 275, r-jr., Roanoke, Virginia
u-DT — Jaylen Twyman, Pittsburgh, 6-2, 290, r-soph., Washington
DT — Marvin Wilson, Florida State, 6-5, 311, jr., Houston
u-LB — Isaiah Simmons, Clemson, 6-4, 230, jr., Olathe, Kansas
LB — Chazz Surratt, North Carolina, 6-3, 230, jr., Denver, North Carolina
LB — Shaq Quarterman, Miami, 6-1, 240, sr., Orange Park, Florida
LB — Rayshard Ashby, Virginia Tech, 5-10, 237, jr., Chesterfield, Virginia
CB — Caleb Farley, Virginia Tech, 6-2, 207, r-soph., Maiden, North Carolina
CB — A.J. Terrell, Clemson, 6-1, 190, jr., Atlanta
S — Paris Ford, Pittsburgh, 6-0, 190, r-soph., Pittsburgh
S — Tanner Muse, Clemson, 6-2, 230, sr., Belmont, North Carolina
P — Sterling Hofrichter, Syracuse, 5-9, 199, r-sr., Valrico, Florida
Second team
Offense
QB — Bryce Perkins, Virginia, 6-3, 215, sr., Queen Creek, Arizona
RB — Cam Akers, Florida State, 5-11, 212, jr., Clinton, Mississippi
RB — Javian Hawkins, Louisville, 5-9, 182, r-fr., Titusville, Florida
T — Charlie Heck, North Carolina, 6-8, 315, sr., Kansas City, Missouri
T — Ben Petrula, Boston College, 6-5, 310, jr., Freehold, New Jersey
G — Gage Cervenka, Clemson, 6-3, 325, sr., Greenwood, South Carolina
G — Zion Johnson, Boston College, 6-3, 310, jr., Bowie, Maryland
C — Sean Pollard, Clemson, 6-5, 310, sr., Jackson Springs, North Carolina
TE — Noah Gray, Duke, 6-4, 240, jr., Leominster, Massachusetts
WR — Tutu Atwell, Louisville, 5-9, 153, soph., Miami
WR — Dazz Newsome, North Carolina, 5-11, 190, jr., Hampton, Virginia
All-purpose player — Hassan Hall, Louisville, 6-0, 198, soph., Atlanta
K — Christopher Dunn, N.C. State, 5-8, 180, soph., Lexington, North Carolina
Defense
DE — Patrick Jones II, Pittsburgh, 6-5, 260, r-jr., Chesapeake, Virginia
DE — Victor Dimukeje, Duke, 6-2, 265, jr., Baltimore
DT — Tyler Davis, Clemson, 6-2, 295, fr., Apopka, Florida
DT — Larrell Murchison, N.C. State, 6-3, 291, sr., Elizabethtown, North Carolina
LB — Max Richardson, Boston College, 6-0, 230, r-jr., Duluth, Georgia
LB — Jordan Mack, Virginia, 6-2, 230, sr., Lithonia, Georgia
LB — Michael Pinckney, Miami, 6-1, 230, sr., Jacksonville, Florida
CB — Derion Kendrick, Clemson, 6-0, 190, soph., Rock Hill, South Carolina
CB — Dane Jackson, Pittsburgh, 6-0, 190, r-sr., Coraopolis, Pennsylvania
S — Hamsah Nasirildeen, Florida State, 6-4, 215, jr., Concord, North Carolina
S — Andre Cisco, Syracuse, 6-0, 203, soph., Valley Stream, New York
P — Trenton Gill, N.C. State, 6-4, 217, r-soph., Hillsborough, North Carolina
Coach of the year — Scott Satterfield, Louisville
Offensive player of the year — Travis Etienne, Clemson
Defensive player of the year — Isaiah Simmons, Clemson
Newcomer of the year — Sam Howell, North Carolina
Voting panel: Matt Baker, The Tampa Bay Times; Rick Bozich, WDRB-TV, Louisville, Kentucky; Lauren Brownlow, WRAL.com, Raleigh, North Carolina; Bennett Conlin, The Daily Progress of Charlottesville, Virginia; Matthew Connolly, The State of Columbia, South Carolina; Tom D'Angelo, Palm Beach (Florida) Post; Jerry DiPaola, (Pittsburgh) Tribune Total Media; Joe Giglio, The News & Observer of Raleigh, North Carolina; Zach Klein, WSB-TV, Atlanta; Nate Mink, The Post-Standard of Syracuse, New York; Conor O'Neill, Winston-Salem (North Carolina) Journal; Michael Vega, The Boston Globe; Steve Wiseman, The Herald-Sun of Durham, North Carolina; Norm Wood, The Daily Press of Newport News, Virginia.