Evan Jones
Freshman Republican Congressman Ben Cline says he and some Democratic colleagues have found agreement on one thing: that Washington is a mess. And he says fixing it will require a bipartisan effort. He spoke with WFIR's Evan Jones: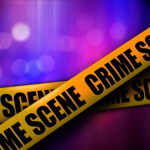 UPDATE from State Police: Investigators have confirmed that the shootings occurred within the vehicle and, at this stage, are investigating the incident as a murder-suicide. A firearm was recovered from inside the vehicle. There is no evidence to indicate another vehicle or individual was involved in the shootings.
PREVIOUS: The report of a traffic accident in far southwest Virginia led to the discovery of two people found shot to death in the vehicle. State Police say a pickup truck left US 23 in Lee County Sunday morning and ran into the median. Troopers arrived to find a man who lived nearby and an Ohio woman fatally shot. No determination yet on the exact circumstances.
News release: The Virginia State Police investigation into the deaths of two individuals Sunday morning in Lee County remains ongoing at this time. At 4 a.m. Sunday (May 10), Virginia State Police responded to a call for a traffic crash on Route 23 at the 28 mile marker in Lee County. A 2015 GMC pickup truck had been traveling north on Route 23 when it ran off the left side of highway into the median.When Trooper D.G. Giles arrived on scene, he found both of the vehicle's two occupants deceased. Further investigation revealed both occupants – Bailey S. Smith, 21, of Duffield, Va. and Emeri A. Connery, 26, of Coolville, Ohio – had suffered gunshot wounds. The bodies were transported to the Office of the Medical Examiner in Roanoke for autopsy and examination. Anyone with information about this incident is encouraged to call the Virginia State Police Wytheville Division at 276-228-3131 or email us at questions@vsp.virginia.gov.  Smith is male; Connery is female.
A long-time anti-abortion activist is resuming his cause in a very public way — focusing much of this week on Virginia. At issue are efforts in several states to ease restrictions to late-term abortions. More from WFIR's Evan Jones:
Congressman Ben Cline says even though the immediate furor surrounding Governor Northam's blackface yearbook photo has subsided, he still believes it is best for Virginia that Northam step down. He spoke with WFIR's Evan Jones.
Vice-president Mike Pence will deliver Liberty University's keynote commencement address in May. Pence made the announcement himself to Liberty students today through a video conference from Washington. This will be his second visit to Liberty; the first was in 2016 as a vice-presidential candidate.
News release: Liberty University will welcome Vice President of the United States Michael R. Pence to deliver the keynote address at its 46th Commencement on May 11. Pence made the announcement himself to Liberty students on Friday morning via a video conference from Washington, D.C., to the university's Vines Center, which was serving as a satellite location for the Conservative Political Action Conference (CPAC). "It is great for us to be back at CPAC 2019, the largest gathering of conservatives anywhere in America," Pence said. "I'm honored to be joined here by thousands of conservatives in our nation's capital, but I also want to give a shoutout to all those great conservatives watching across the country, especially all of our friends joining us live from Lynchburg, Va., at Liberty University — I'll see you in May." Commencement will mark Pence's second visit to campus. He spoke in Convocation on Oct. 12, 2016, as then-Indiana governor and Republican vice presidential candidate.
Pence practiced law early in his career and hosted a syndicated talk radio show and a weekly television public affairs program in Indiana. In 2000, he was elected to the United States House of Representatives at the age of 40 and served from 2001-13. On Capitol Hill, he established himself as a champion of limited government, fiscal responsibility, economic development, educational opportunity, and the U.S. Constitution. Pence was elected governor in 2013 and again helped to make government smaller and more effective, reduce spending, and return power to state and local governments. As governor, he also enacted the largest income tax cut in state history, increased school funding and expanded school choice, and created the first state-funded Pre-K plan in Indiana. He also made career and technical education a priority in every high school. He was selected as President Donald Trump's running mate in July 2016.
This year, the university expects to celebrate about 18,000 graduates. Liberty's Commencement is among the most heavily attended events in Central Virginia. About 40,000 guests are expected to attend Commencement Exercises, which begin at 10 a.m. May 11 at Williams Stadium.
One of the nation's oldest Honda dealers has new owners — for the first time in its history. Woodson Honda has been sold, ending three generations of same-family ownership. It is part of a nationwide trend toward consolidation among auto dealers, as WFIR's Evan Jones reports.
Franklin County Sheriff Bill Overton will seek a third term. In a news release, Overton cites accomplishments that include accreditation, increased school security, and fighting the national opioid and drug epidemic. Overton was first elected in 2011, ousting then-Sheriff Ewell Hunt, who had defeated Overton four years earlier.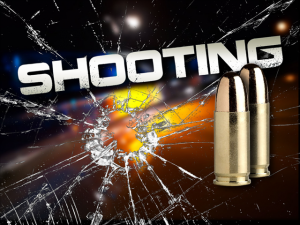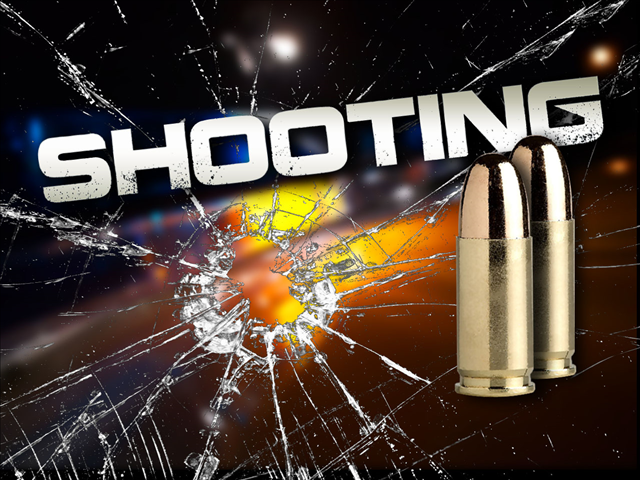 Roanoke Police say a woman was struck by gunfire last night as she was driving along the 1700 block of Salem Avenue Southwest in the Hurt Park area. Officials say the woman's injuries are not life-threatening. Police ask anyone with information to contact them.
From Roanoke City Police: On February 27, 2019 just before 8:30 pm, Roanoke Police responded to a report of a shooting in the 1700 block of Salem Avenue SW. Upon arrival, officers located an adult female with a gunshot wound in front of a residence. She was transported to Carilion Roanoke Memorial Hospital with non-life threatening injuries.The investigation shows the victim was shot in her vehicle while she was traveling west on Salem Avenue. After she was struck by gunfire, the victim's car crashed into an unoccupied vehicle parked on Salem Avenue.There have been no arrests made at this time. This is an ongoing investigation. Anyone with information about this incident is asked to call (540)344-8500 and share what you know. You can also text us at 274637; please begin the text with "RoanokePD" to ensure it's properly sent. Both calls and texts can remain anonymous.
Roanoke's long-time locally-owned Honda dealership has been sold. Woodson Honda is now Priority Honda-Roanoke. The Woodson Honda website is now down, and has been replaced by Priority's.
Woodson was locally-owned for decades, and its former web site had said it was one of the first Honda dealerships east of the Mississippi. Priority is headquartered in Chesapeake, and it has dealerships in areas that include Hampton Roads, Richmond, northern Virginia and Charlotte.
The pending sale was announced to Woodson employees several months ago, and the announcement to Woodson customers was emailed late Wednesday afternoon.
Here is the email:
Dear Woodson Honda friends –
As the president of Priority Automotive, I'm thrilled to announce that Woodson Honda is now part of the Priority Automotive family. At the newPriority Honda Roanoke, you can expect the same great commitment to professionalism, courtesy and customer service that Sally Woodson and the Woodson family have provided the Roanoke Valley for generations.
You'll also discover a few things you didn't expect. Like our Grand Opening Special -0% financing OR no payments for 90 days on new Honda.And Priorities for Life, our value-added program that comes with every new car and many used cars you buy at Priority Honda Roanoke. WithPriorities for Life, there's no charge for oil changes and state inspections for life. And your engine is guaranteed for life. Plus, every Priority certified vehicle comes with a Lifetime Powertrain Warranty that protects your engine, transmission, axles and more. Anywhere you go in America.
Founded in 1999, Priority today operates 20 dealerships across Virginia and North Carolina, and we couldn't be happier to finally be here in the Star City. With three other Honda dealerships in our dealership family, we know our Hondas, and we know what Honda customers like you demand. You're sure to see us all around the community, too. Each year, we make it our priority to donate more than $1 million to local charities, especially those that help kids. We can't wait to do the same in the Roanoke Valley. From everyone at Priority, thanks for the warm welcome. We hope you can visit us soon.
Sincerely,
Dennis Ellmer
President & CEO Priority Automotive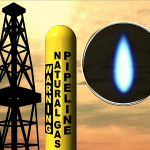 The future of one of the two natural gas pipelines planned to cross parts of central and western Virginia appears less than clear at the moment. What is certain is that recent court decisions are greatly increasing its cost. More from WFIR's Evan Jones.