Crime and Public Safety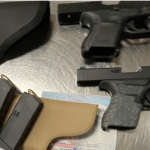 A man from Bedford County, Va., was cited by police after Transportation Security Administration (TSA) officers prevented him from carrying two loaded handguns onto his flight on Sunday, May 15, at Roanoke-Blacksburg Regional Airport. Both were semi-automatic handguns, one loaded with six bullets and the other with seven bullets.
A TSA officer who was staffing the checkpoint X-ray monitor spotted the weapons among the man's carry-on items as they entered the checkpoint X-ray machine. TSA alerted the police who confiscated the handguns and issued the man a summons. The man told officials that he forgot that he was carrying his two guns. The Forest, Va., man also faces a stiff federal financial civil citation for bringing loaded guns to a security checkpoint.
"Passengers are permitted to travel with firearms only in checked baggage if they are unloaded and properly packaged and declared at their airline ticket counter. Guns on their person or accessible in their carry-on property are illegal and when detected at the screening checkpoint will result in a significant fine and potential criminal charges filed on the passenger. Security checkpoints and weapons don't mix." said Robin "Chuck" Burke, TSA's Federal Security Director for the airport.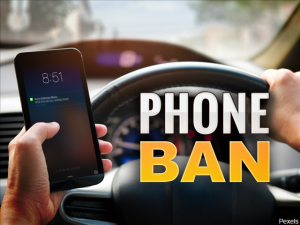 Roanoke County Police are devoting a lot of attention along the Tanglewood corridor to enforcing Virginia's hand-held cellphone law.  Virginia law prohibits use of those hand-held phones while behind the wheel, and Roanoke County Police Chief Howard Hall says it has led to many of those rear-enders you see along Electric Road, and that is why officers regularly assigned specifically for traffic enforcement along that corridor are looking for it. Since July, those officers have logged almost 1,000 summonses and warnings just around Tanglewood. More from WFIR's Evan Jones: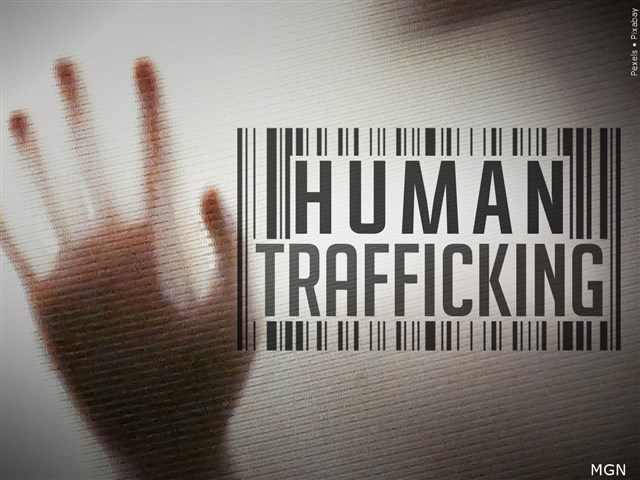 ALEXANDRIA, Va. (AP) – A federal judge has ruled that a lawsuit against two former police officers accused of protecting a sex trafficking ring in northern Virginia in exchange for sex can move forward.
The former Fairfax County officers had asked a judge at a hearing Friday in U.S. District Court in Alexandria to have the case tossed out. In a ruling issued Wednesday, the judge tossed out some counts on technicalities but is allowing the case to go forward. The dismissed counts can be refiled to comply with technical failings.
A Costa Rican woman identified in the lawsuit only as "Jane Doe" says the officers would tip off her traffickers about upcoming sting operations so they could avoid detection.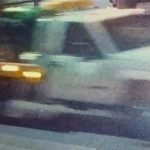 Boones Mill, VA (May 13, 2022): On Tuesday, May 10th, 2022, the Franklin County Sheriff's Office responded to James River Equipment, located at 76 Taylors Road in Boones Mill in reference to a report of stolen items. The stolen items include a John Deere X390 riding lawnmower, a John Deere Gator HPX613, a John Deere 620i Gator, and a John Deere 855D Gator.
The incident occurred between the hours of 6:00pm on Monday, May 9th and 7:00am on Tuesday, May 10th. Surveillance cameras captured the suspect vehicles (a Jeep Cherokee and a Chevrolet White Rollback) traveling north towards Roanoke County at approximately 1:50am on Tuesday, May 10th
.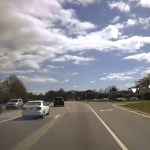 The Virginia State Police is investigating a felony hit and run which occurred on April 12, 2022,  at 11:15 a.m. on Forest Road in Bedford County.  The crash involved a 2010-2017 black Toyota Corolla with heavy front end damage to the bumper and the passenger side of the vehicle.   The Toyota is believed to be driven by a white female, 20 to 40 years of age.
The State Police is seeking anyone with information/witnesses who have knowledge, or may have seen this vehicle, to contact the Virginia State Police, Bedford Office, at 540-586-7905, or email 
questions@vsp.virginia.gov
. Attached is the image of the Toyota Corolla involved in the crash.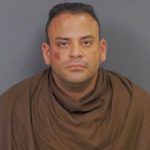 The Virginia State Police received a complaint from a caller that a SUV pulling a trailer, traveling south, was driving recklessly on Interstate 81.  The caller stated the SUV was traveling with red and blue flashing lights, coming from inside the vehicle.  Troopers located the southbound SUV at mile marker 158 and attempted to stop the vehicle; a pursuit ensued.  The driver attempted to elude police by speeding up, reaching speeds above 90 mph and throwing items out of the vehicle at the pursuing officers.
The SUV continued south into Roanoke County, where the SUV crossed the grass median at mile marker 144 and then began traveling north on Interstate 81.  Officers were able to end the pursuit by deploying a tire deflation device, which disabled the vehicle near exit 150, (Troutville Exit) on Interstate 81.  The driver exited the vehicle and followed commands to get on the ground.  As officers from the Virginia State Police and Botetourt County Sheriff's Office approached the male, he began to resist.  After a short struggle, he was taken into custody.  Roberto Jasser Villarreal Rios, 39, of Elizabeth, NJ, was taken to Roanoke Memorial Hospital for minor injuries he received during the arrest.
Rios was charged with the following:  Throwing a Missile from a Vehicle (6 counts)  Felony Elude,  Reckless Driving, Assault on a Law Enforcement Officer (2 counts), Destruction of Property,  Resisting Arrest and Impersonating a Police Officer.  Two officers received minor injuries during the arrest and were treated and released at the scene. After being released from Roanoke Memorial Hospital, Rios was transported to the Botetourt County Jail, where he remains without bond.
(from Virginia State Police yesterday) VSP received a call for reckless driving, and found the suspect vehicle southbound at mile marker 170, on Interstate 81.  A pursuit began, and ended at the Troutville scales after the vehicle was disabled by stop sticks.  Subject resisted arrest and is now in custody.  He is being transported to RMH for injuries received during the arrest.
The Bedford County Sheriff's Office is searching for four people who burglarized a home in April. Authorities say it happened on Woodhaven Drive during the daylight hours of April 11th. Surveillance photos show four black men forcing their way into the home – one armed with a handgun. Investigators say the burglars stole guns from the home and left.
ARLINGTON, Va. — An Alexandria, Va., man was cited by police after Transportation Security Administration (TSA) officers unloaded a stash of 23 prohibited items from the man's carry-on bag at one of the security checkpoints at Ronald Reagan Washington National Airport (DCA) yesterday, Wednesday, May 4. Twenty-three items were knives including scalpels and martial arts throwing knives. Among the items that were pulled from the carry-on bag were:
A few of the folding blade knives, a dagger and a switchblade were among the many weapons caught in a traveler's carry-on bag by TSA officers at DCA on May 4.
A few of the folding blade knives, a dagger and a switchblade were among the many weapons caught in a traveler's carry-on bag by TSA officers at DCA on May 4.
Nine disposable scalpels
Eight folding locking-blade knives
Three martial arts throwing knives
One dagger
One switchblade
One pair of brass knuckles
The TSA officers located the weapons when the man's carry-on bag entered the security checkpoint's X-ray machine. The bag was pulled for a search and the weapons stash of weapons was removed. The Metropolitan Washington Airports Authority Police were alerted and responded to the checkpoint and issued the man a citation.
TSA would have had no issue had all 23 of these items been packed in a checked bag, but passengers certainly cannot carry these types of weapons into the cabin of an aircraft. He should have downloaded the myTSA app, so he could easily have used the "Can I bring?" feature, which would have advised him to pack the items in a checked bag. That would have sharpened his knowledge as to what can and cannot go into a carry-on bag.
Disposable scalpels were among a stash of 22 weapons in a man's carry-on bag that were detected by TSA officers at DCA on May 4. Disposable scalpels were among a stash of 22 weapons in a man's carry-on bag that were detected by TSA officers at DCA on May 4.
"When passengers have prohibited items among their carry-on items, it slows down the screening process," said John Busch, TSA's Federal Security Director for the airport. "Travelers play a role in the efficiency of checkpoint screening by knowing what should and should not be packed in a carry-on bag. In addition to the myTSA app, travelers can tweet a question to @AskTSA, send a question to our social media team through Facebook Messenger, or go to our web site, www.tsa.gov, and in the upper right-hand corner of the homepage is the handy 'Can I bring?' feature that enables you to type in the name of an item to learn where it should be packed," he said.
"Even in the sometimes chaotic environment of the screening checkpoints, the TSA officers at our airport do an amazing job every day by keeping dangerous items out of the aircraft cabin," Busch said. "It's important to acknowledge them and the significance of their mission."