Crime and Public Safety
A freshman Republican Congressman from Virginia says a Facebook based cyrpto currency could create global banking issues. WFIR's Clark Palmer has more.
(from Roanoke City PD)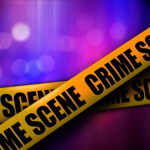 Gunfire just after midnight near 13th Street and Hanover Avenue Northwest. A Roanoke police officer on patrol heard the shots but the shooter was gone when he got there. About two hours later that same officer's parked car was hit by a bullet on 12th Street. While investigating that incident, a suspect was taken into custody – 24 year old Fluellen was charged with weapon possession, – although the shell casings do not match those that hit the police vehicle.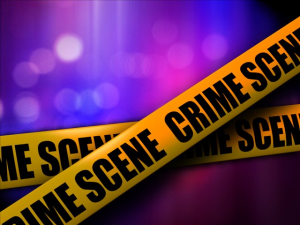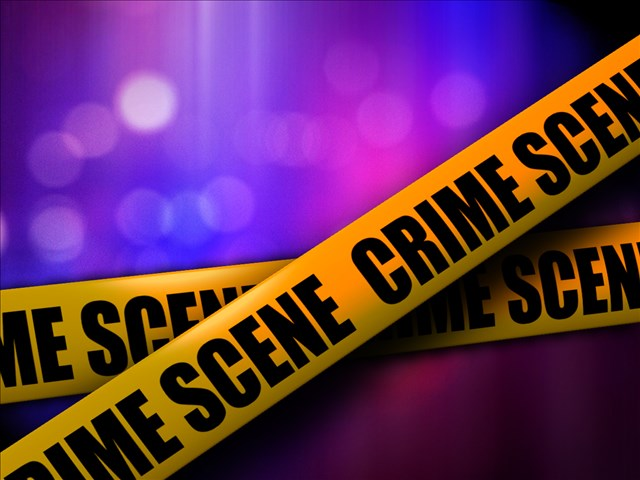 ROANOKE POLICE UPDATE: Roanoke Police have identified the adult female who was pronounced deceased on scene as Kyyona Casey, 21 of Roanoke. The adult male who died at the hospital has been identified as Justin Jennings, 31 of Roanoke. Deontray Clements, 30 of Roanoke, continues to receive treatment for his injuries. The investigation is ongoing. Anyone with information about this incident is asked to call (540)344-8500 and share what you know. You can also text us at 274637; please begin the text with "RoanokePD" to ensure it's properly sent. Please reference case number 19-074706. Both calls and texts can remain anonymous.
PREVIOUS: Two people are dead and third is hospitalized after gunfire erupted overnight in northwest Roanoke. Police say officers on patrol heard gunshots coming from the area of 11th and Orange, and while responding, they came across a car in the 800-block of Orange with the three victims inside. A woman was pronounced dead at the scene, and one of the two men taken to Roanoke Memorial Hospital died there. No names have been released, and at last word, police have not made any arrests.
NEWS RELEASE: On July 17, 2019 shortly before 2:00 am, Roanoke Police were patrolling the area of Patterson Avenue SW when they heard several shots fired from a location nearby. Officers proceeded to the area where they believed the shots originated. As officers were in the area of Orange Avenue and 11th Street NW, they observed a vehicle driving east on Orange Avenue. The vehicle stopped in the 800 Block Orange Avenue NW. Inside the vehicle, officers located three individuals who needed medical assistance due to gunshot wounds. An adult female was pronounced deceased on scene, and two adult males were transported to Carilion Roanoke Memorial Hospital by Roanoke Fire-EMS. One of the men was pronounced deceased at the hospital. The identities of the victims are being withheld until proper notifications are made. No arrest have been made regarding this incident at this time. The investigation is ongoing. Anyone with information about this incident is asked to call (540)344-8500 and share what you know. You can also text us at 274637; please begin the text with "RoanokePD" to ensure it's properly sent. Please reference case number 19-074706. Both calls and texts can remain anonymous.
A Roanoke County inmate who walked away from an outside work detail late this morning on Hollins Road was apprehended without incident about two hours later just inside the Roanoke City limits. Local residents had been asked to shelter in place. 34 year old David McFall is serving time for armed robbery. Three Roanoke County Fire and Rescue drones helped conducted the search.
ROANOKE COUNTY NEWS RELEASE: At approximately 11:30 this morning an inmate walked off the Sheriffs Office inmate work crew which was working in the 5200 block of Hollins Road. Residents in the area were asked to shelter in place. His name is David Adam McFall, 34 years old. He is currently serving time for armed robbery. He was not armed at the time of his escape or when he was apprehended. He was taken into custody at 1:45 near the intersection of Pennsylvania and Elmcrest Drive, just inside the Roanoke city limits. Roanoke county police, Roanoke city police and the Roanoke county sheriff's office conducted the search. The Roanoke County Fire and Rescue department also deployed three drones to assist in the search.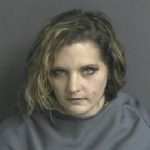 ROCKY MOUNT, Va. (AP) – A Franklin County woman has pleaded no contest to charges in the death of her 1-year-old daughter who was found unresponsive lying in a toilet bowl. The Roanoke Times reports 30-year-old Tabitha Danielle Amos entered the plea Tuesday to charges including child cruelty with injury and felony possession of narcotics. Gabriella Elizabeth Moore was found unresponsive in 2017 by her mother. Prosecutors say Amos tested positive for a "phenomenally" high level of methamphetamine. Assistant prosecutor Sandra Workman says Gabriella mostly was left in the company of a 3-year-old and 7-year-old. Amos was arrested in January of this year. Authorities say she was caught while posing online as an escort. She's posted bail and is free until her September sentencing. Her defense attorney, Tripp Hunt, says she's pregnant and "doing really well."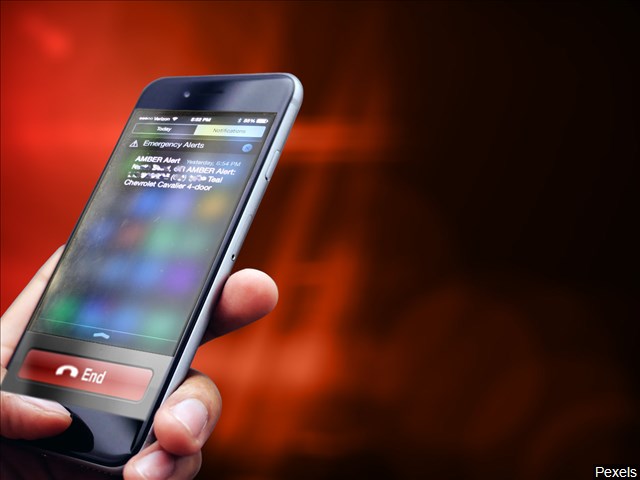 Despite being signed into law seven months ago by President Trump, the "Ashanti Alerts" have not been implemented by the Justice Department. Now Virginia's Senior Senator is demanding answers, as WFIR's Ian Price reports:
Prosecutors in Charlottesville say they hope the sentencings of James Fields, Jr. will help the healing process move forward. Fields received a second life term yesterday on state charges, following a similar sentence last month on federal ones. More from WFIR's Evan Jones.
Charlottesville Circuit Court Judge Richard Moore followed a state jury's recommendation in handing down the sentence. Under state law, he was allowed to go lower than the recommendation, but not higher.
"Mr. Fields, you had choices. We all have choices," Moore said. "You made the wrong ones and you caused great harm. … You caused harm around the globe when people saw what you did."
The state sentence is mainly symbolic given his previous sentence on the federal charges.
"For his purposes, he has one life to give, so this is a largely academic exercise," noted Jonathan Turley, a law professor at George Washington University.
Fields, an avowed white supremacist who kept a photo of Adolf Hitler on his bedside table, drove from his home in Maumee, Ohio, to attend the rally, which drew hundreds of white nationalists to Charlottesville to protest the planned removal of a statue of Confederate Gen. Robert E. Lee. The event also drew counterprotesters who demonstrated against the white nationalists.
Violent skirmishes between the two sides prompted police to declare an unlawful assembly and to order the groups to disband before the rally could even begin. Later that day, Fields plowed his car into a crowd of counterprotesters, killing Heather Heyer , 32, and injuring more than two dozen others.
The event stirred racial tensions around the country. President Donald Trump sparked controversy when he blamed the violence at the rally on "both sides," a statement that critics saw as a refusal to condemn racism.
During Fields' state trial, his attorneys focused on his history of mental illness and traumatic childhood.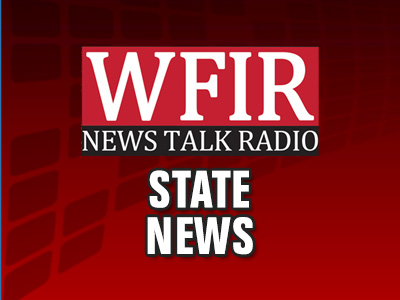 PETERSBURG, Va. (AP) — A Virginia man accused of stabbing three people at a plasma donation center will remain behind bars for now after a judge refused to set bond in the case.The Richmond Times-Dispatch reports 20-year-old Jairique Shannon appeared by video during a brief hearing Friday.Petersburg Commonwealth's Attorney Cheryl Wilson described how two of the victims remain hospitalized after being stabbed and sliced with a long hunting-style knife. She says a motive hasn't been established in the July 4 attack.Wilson also says detectives executing a search warrant found a dog hanging in the Petersburg home Shannon shares with his mother.Shannon's attorney said his client has no mental health issues and asked for a reasonable bond, which the judge denied.A preliminary hearing is set for September.
A Henry County middle school teacher is charged with sexting a 16-year-old. The sheriff's office says 32-year-old Carlos Wade sent a sexually-explicit photo and messages to the juvenile. Neither person was on school property at the time. Wade was a teacher at Fieldale-Collinsville Middle School. He has resigned and is currently jailed without bond.
As of Friday afternoon, Wade's teacher page remains visible on the Henry County Schools' website. It says he has been teaching robotics since 2017 and is happily married with one child.
News release: On July 11, 2019, the Henry County Sheriff's Office received information that a teacher at Fieldale-Collinsville Middle School was sending sexually explicit text messages to a 16 year old juvenile.  The investigation revealed that Carlos Raphel Wade, 32, of 225 Falcon Road Martinsville, VA sent a sexually explicit photograph and messages to the juvenile.  The messages were not sent nor received while either party was on school property.
Wade was arrested and charged with two counts of solicitation of a child through the use of a communication system.  Both charges are felonies.  He is currently incarcerated in the Henry County jail without bond.  Wade has resigned and is no longer an employee of the Henry County School System. This case was investigated collaboratively with the Henry County School System.
Anyone having information regarding this or other crimes is asked to contact the Henry County Sheriff's Office at 276-638-8751 or Crimestoppers at 63-CRIME (632-7463).  The Crimestoppers Program offers rewards up to $2500.00 for information related to crime.  The nature of the crime and the substance of the information determine the amount of reward paid.