Crime and Public Safety
Roanoke County Fire and Rescue responded at 8:36 a.m. on Monday, October 3, 2022 to the 5700 block of Enchanted Lane, in the Clearbrook area, for the report of a residential structure fire. Upon arrival units from Station 7 (Clearbrook) found a one story brick home with smoke and fire showing from the roof of the structure. No one was home at the time of the fire. A family of 7 occupied the structure but were all gone at the time of the fire. There were no injuries. The fire was brought under control in about 40 minutes. Due to the lack of hydrants in the area, a tanker shuttle was utilized to bring sufficient water to fight the fire. The Roanoke County Fire Marshal's Office is on scene to investigate. The house is a total loss.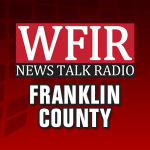 One person was taken to the hospital after being hit near the 16000 block of Snow Creek Road in Penhook Sunday morning. According to the Franklin Co. Sheriff's Office, a call reporting a possible hit-and-run came in at around 6:50 a.m. The driver was located shortly after but was not in custody as of this afternoon, according to WDBJ-7.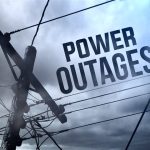 Situation (as of 10:50am) Heavy rain and gusty winds from the remnants of Hurricane Ian caused damage in parts of Appalachian Power's Virginia service area late Friday night, which left more than 29,000 customers without electric service.
Outages and Storm Response Efforts Around 6,500 customers affected by storm-related outages are currently without electric service. Damage assessors and line workers from West Virginia continue to assist local crews with service restoration in affected areas of Virginia.
Restoration Estimates Most customers who lost power due to storm damage in Virginia should have service restored by tonight. Restoration may extend beyond the estimated time in isolated cases with extensive damage.
For the best available information on each specific outage, click the outage location on Appalachian Power's Outage Map.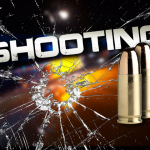 On October 1, 2022 at approximately 5:00 a.m., Roanoke Police were notified by the City of Roanoke E-911 Center of a person with a gunshot wound in the 800 block of Ferdinand Avenue SW. Responding officers located an adult female victim with what appeared to be a non-life threatening gunshot wound. Roanoke Fire-EMS transported the woman to Carilion Roanoke Memorial Hospital for treatment. Further details about this incident are limited at this time. No suspects were located on scene and no arrests have been made at this time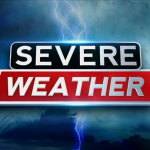 Roanoke County Fire and Rescue Department's Emergency Services Division advises motorists to be aware of areas in Roanoke County that are subject to possible flooding. These areas are:
Areas of Bottom Creek
Crystal Creek and Merriman
Garst Mill Road at the Roanoke City line
Green Ridge and Woodhaven
Masons Creek at Thompson Memorial and Catawba Valley
Poages Mill Road and Bent Mountain Road
Roanoke River at the Montgomery County line
Starlight Lane
Williamson Road and LaMarre Drive
"Turn around don't drown" when coming across deep standing water on local roads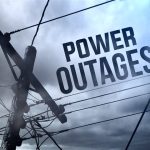 (update 11:42 am)
Situation
As expected, heavy rain and gusty winds from the remnants of Hurricane Ian caused damage in parts of Appalachian Power's Virginia service area late Friday night, which left more than 29,000 customers without electric service.
Outages
Most outages are in the company's Virginia service territory in areas east of Interstate 77. Counties most affected include Patrick (3,700 customers), Carroll (3,494), Bedford (2,659), Henry (2,248) and Botetourt (2,132).
Weather
The National Weather Service in Blacksburg, Va., expects the continuing rain could lead to flash flooding of streams and creeks, which could lead to additional outages or create difficulty accessing damaged areas.
Storm Response Efforts
Appalachian is implementing its plan to move crews from unaffected areas into areas where damage and outages occurred. Damage assessors and line workers from West Virginia are traveling to assist local crews with service restoration. Restoration estimates will be made available when the extent of damage is more completely assessed.
(update from ApCo 10:05) At the moment, we have 26,000 customers without power across our Virginia service territory. Of that number, about 2,500 are in Roanoke City and Roanoke County. A news release with updated numbers and info will be issued later this morning.
(previously) several thousand Appalachian Power customers are without power in the Roanoke area as of 9:50am today. Another 400-plus are also without power in the Blacksburg-Christiansburg area. We will update and advise on expected power reconnection as that information comes in. See a link to the ApCo power outage map below. Heavy, steady rain last night from the remnants of Hurricane Ian led to the outages.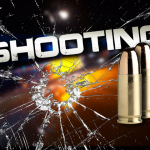 (from State Police) ROANOKE, Va. – At the request of the United States Marshals Service (USMS) of the Western District of Virginia, the Virginia State Police Bureau of Criminal Investigation's Salem Field Office is investigating a death that occurred during a felony traffic stop in Roanoke County.
On Sept. 27 the USMS Capital Area Regional Fugitive Task Force was conducting an ongoing criminal investigation into a fugitive suspect known to be in the area of Route 220 in Roanoke County [near Hunting Hills]. Task force members identified a passenger in a Toyota pickup as the wanted individual and initiated a traffic stop at approximately 9 p.m. Task force members activated emergency lights and siren to initiate the traffic stop and the Toyota turned off Route 220 and stopped on Crossbow Court.
As the USMS members approached the Toyota, they heard a single gunshot. When the Marshals and task force members got to the vehicle, they found the passenger suffering from what appears to have been a self-inflicted gunshot wound. Law enforcement on scene immediately rendered aid to the passenger, who was later identified as Joshua R. Donahue, 47, of Roanoke. Donahue was transported by EMS to Roanoke Memorial Hospital, where he later died. The remains were transported to the Medical Examiner's Office in Roanoke for examination and autopsy. No law enforcement on scene discharged their weapons. The adult male driver of the pickup truck was not injured in the shooting.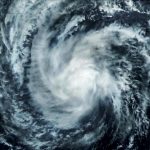 Check out the link below for information on Hurricane Ian's impact in Florida, from the Department of Emergency Management.
Its final pathway before hitting landfall in Florida along the Gulf Coast may still not be finalized yet, but Hurricane Ian is expected to bring significant flooding and damage from high winds – and the tornadoes it may also spawn. WFIR's Gene Marrano spoke with a Virginia Tech expert on coastal hazards.