Crime and Public Safety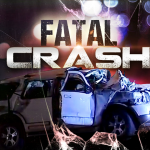 (from VSP) Virginia State Police is investigating a single-vehicle crash, which resulted in a fatality. The crash occurred today (Jun 9) at 7:05 a.m. on Perrowville Road, one tenth of a mile north of Farmington Drive in Bedford County. A 2020 Jeep Cherokee was travelling north on Perrowville Road when it is believed the driver had a medical emergency before the crash occurred. The driver of the Jeep was identified as William Davis Canfield, 56, of Forest, Va. Mr. Canfield was wearing his seatbelt and died at the scene. The crash is still under investigation.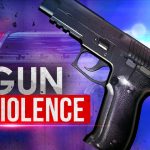 (from Richmond Times-Dispatch) Richmond Mayor Levar Stoney during a press conference Tuesday started by offering prayers for the families involved — from the victims' families to "the children" who expected to celebrate a joyous graduation. Seven people were wounded in a shooting following Huguenot High School graduation ceremonies, police said.
"This is tragic, but also traumatic because this is their graduation," Stoney said. "The question that comes to mind right now is: Is nothing sacred any longer?"
Seven people were wounded in a shooting outside the Altria Theater on Tuesday afternoon, Richmond Interim Chief of Police Rick Edwards said during a press conference. Three of the wounds were considered life-threatening, he said.  "At this point we have taken two subjects into custody. At this point we do not believe there is an ongoing threat to the community," he said.
Edwards said officers who were inside the theater heard gunshots. Mayor Levar Stoney said: "I want to begin by providing prayers for families involved here not just to those that may have been victims but to those children, children involved at a graduation so words that come to mind is that this is tragic but also traumatic because this is their graduation event."
Gov. Glenn Youngkin in a Twitter message said: "My administration continues monitoring the terrible shooting in the heart of Richmond tonight. State law enforcement are fully supporting the Richmond Police Department as this investigation moves forward."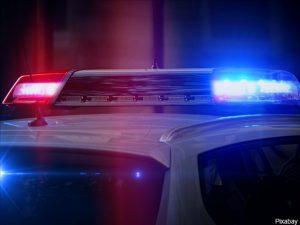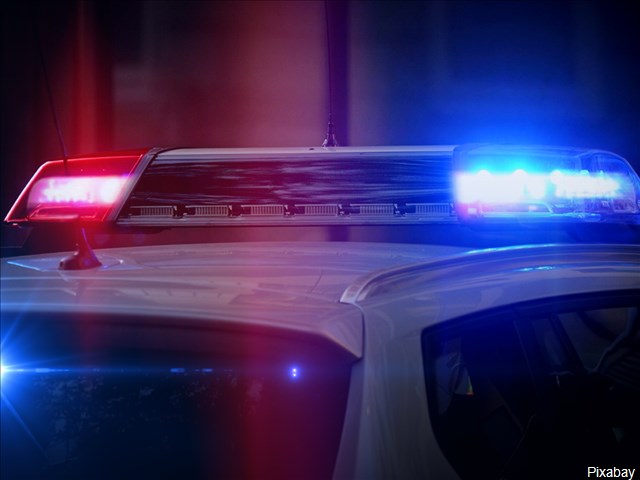 On June 3, 2023 at approximately 2:30 a.m., Roanoke Police were notified by the City of Roanoke E-911 Center of a report of shots fired in the area near 5th Street and Harrison Avenue NW. Officers located an unresponsive adult male inside a vehicle in the 600 block of Harrison Avenue NW. The man appeared to have a critical gunshot wound. Roanoke Fire-EMS personnel responded and pronounced the man deceased.
Details about what led to this shooting are limited. No suspects were located on scene and no arrests have been made at this time. This is an ongoing homicide investigation. Anyone with information about this incident is asked to call (540)344-8500 and share what you know. You can also text us at 274637; please begin the text with "RoanokePD" to ensure it's properly sent. Both calls and texts can remain anonymous.

(from VSP) At 6:04 p.m. a Virginia State Police Trooper stopped a Hyundai for Improper Registration on Burrell Street in the City of Roanoke.  The trooper approached the vehicle and identified the occupants, and as the trooper was returning to his marked police vehicle the Hyundai sped away.  A pursuit ensued and continued onto Orange Avenue and then onto Interstate 581 south.  The vehicle exited The Interstate at Elm Street and crashed into two vehicles stopped in traffic.
There was one injury in the crash.  The driver of that vehicle was transported to Roanoke Memorial Hospital for non-life-threatening injuries received in the crash. 38-year-old Jason David Perrin, and 32-year-old Hillary Jewel Minnick were taken into custody at the scene of the crash.  Perrin was wanted for 8 active warrants out of Franklin County.  Perrin was also charged with Felony Elude, Possession of Methamphetamine, Improper Registration, Expired State Inspection and Driving while DUI Revoked.  Minnick was charged with Obstruction of Justice, Possession of Heroin and Possession of Methamphetamine.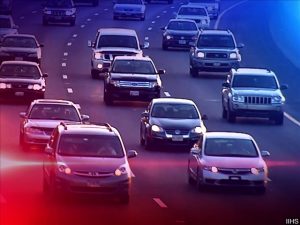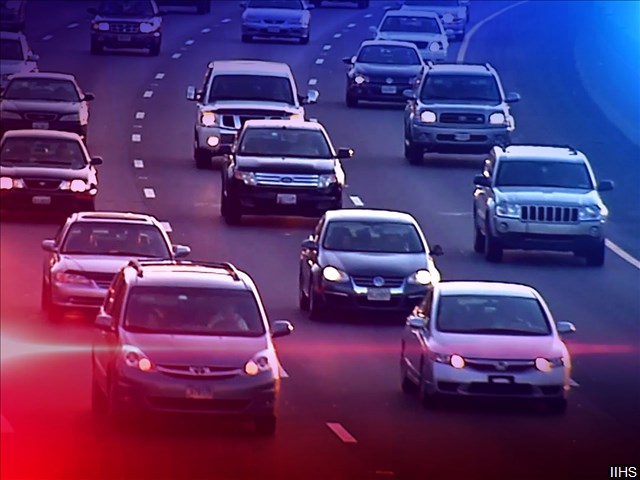 From Virginia State Police: At approximately 3:30 a.m. this morning, a Chevrolet SUV, pulling a U-haul trailer was traveling north on Interstate 81, at the 120.2.  The vehicle lost control and spun-out and was struck by a tractor trailer, which was also traveling north.A secondary crash occurred shortly after the first, and there were no injuries involved with the secondary crash. Three occupants of the SUV died at the scene, a fourth was flown to Roanoke Memorial, where they later died. The roadway is still blocked while the debris is being removed and reconstruction takes place. There is further information at this time.
Previous : Virginia State Police say several people are injured following a multi-vehicle crash involving a tractor trailer and four passenger vehicles this morning on I-81 at mile marker 120.3 in Montgomery County. All northbound lanes are closed, and traffic is being detoured off I-81 at exit 118A to State Rt. 11.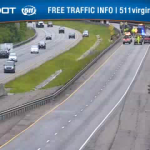 (from State Police) There are 4 crashes blocking Interstate 81 northbound at the moment.  The crashes are at the 120-mile marker in Montgomery County.  Multiple tractor trailers and cars involved.  I'm hearing there are 20 vehicles involved.  It's unclear if there are any injuries at this time.  mULTIPLE Units are on-scene and say there will be an extended period of time before the roadway is open.  VDOT has set up a detour at the 118 to route traffic around the crashes.
Traffic northbound being diverted off 81 at Exit 118C; northbound travelers are advised to use US460/Rt 11 or other options. VDOT had traffic backups at 11 miles around 2:45pm.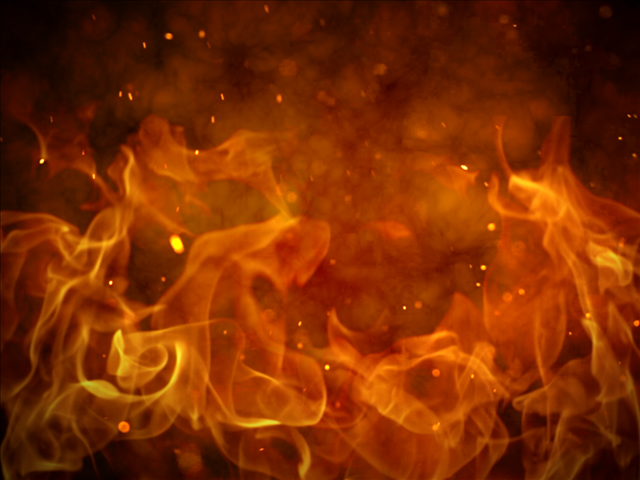 (From Roanoke County PD 5/31 3pm) At this stage of the police investigation, it appears that Lewis Lambert killed the male juvenile then committed suicide. Lewis Lambert was a person of interest in an arson investigation in Roanoke City. The Roanoke County Police Department is working alongside the Roanoke City Arson investigators to provide them with any and all evidence collected from the scene to assist in their investigation
From Roanoke County Fire-EMS 5/26/23: This morning at 3:30 a.m., Roanoke Fire-EMS was dispatched to a residential structure fire on the 800 block of Rorer Ave SW. A few moments later, Roanoke Fire-EMS was dispatched to the 30 block of 14th St SW for another residential structure fire. The fires were quickly brought under control by responding
personnel.
An investigation by the Fire Marshal's Office determined that both fires were incendiary, and that they were connected. A person of interest in these incidents was identified as one of the two deceased individuals who were discovered this morning at the McAfee Knob trailhead parking lot in Roanoke County.
This is an ongoing investigation. Anyone with information about these incidents is asked to call either the Fire Marshal's Office Tip Line at (540) 853-2406 or the Roanoke Police Department at (540) 344-8500 and share what you know. You can also text RPD at 274637; please begin the text with "RoanokePD" to ensure it is properly sent. Both calls and texts can remain anonymous.
Posted on 5/25/23 from Roanoke County Police: Officers responded at approximately 6:00 a.m. Friday to the McAfee Knob trailhead parking lot on Catawba Road where two deceased males were located. This is an active investigation and no further information is available at this time. Police believe there is no danger to the public. As police conduct their investigation, parking in the trailhead parking lot will be reduced. Hikers are encouraged to make use of the McAfee Knob Trailhead Shuttle which operates from the I-81 Exit 140 Park & Ride Lot. They can visit www.mcafeeshuttle.com.