Crime and Public Safety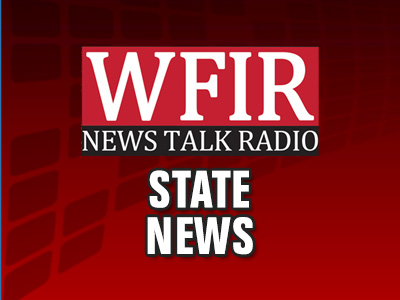 RICHMOND, Va. (AP) — Virginia lawmakers passed a bill that will ban the use of a person's perceived or actual sexual orientation or gender identity as a defense in court for the assault or murder of an LGBTQ person.
"It's done: We're banning the gay/trans panic defense in Virginia," Del. Danica Roem, D-Manassas, said in a Twitter post.
Roem introduced House Bill 2132, which passed the Senate 23-15 on Thursday with an amendment. The House approved the amendment in a 58-39 vote. The bill now heads to Gov. Ralph Northam's desk for a signature.
The Senate amendment adds oral solicitation, or hitting on someone, as an unacceptable justification for the gay or transgender panic defense.
The panic defense has historically been used in cases where a member of the LGBTQ community was attacked because of their actual or perceived sexual orientation or gender identity. Defendants use the panic defense to justify "heat of passion" murders or assaults.
"This (bill) means someone's mere existence as an LGBTQ person does not excuse someone else and does not constitute a reason of provocation to commit such a heat of passion attack," Roem said.
The statute does not dismiss traditional self-defense lawsuits. This means LGBTQ people can still be prosecuted for attacking someone.
There have been at least eight instances in Virginia where the panic defense was used, with the last case in 2011, according to Carsten Andresen, a researcher and criminal justice professor from Austin, Texas. He said he has tracked 200 homicide cases nationally where the panic defense was attempted. Andresen reached out to Roem in support of the bill.
His research included five murders and three assaults in Virginia between 1973 and 2011 that Andresen said used the panic defense to justify or excuse a defendant's violent actions. Mark Hayes murdered Tracie Gainer, a transgender woman, in 2002. Hayes claimed he "lost it" and murdered Gainer after engaging in sexual intercourse.
In 2011, Deandre Moore, age 18, pleaded guilty to killing 20-year-old Jacques Cowell by stabbing him multiple times. Cowell was openly gay and there were witness accounts that the two had a physical relationship. Moore received a 40-year prison sentence, with 15 years suspended.
"In these cases, criminal defense attorneys used gay and trans panic defense to put the victim (rather than the offender) on trial," Andresen wrote in support of the bill. He said use of the panic defense "suggests that it is permissible to commit violence" against LGBTQ people.
Sen. Joseph Morrissey, D-Richmond, spoke in opposition of the bill, saying lawmakers should not pass laws that prohibit defendants from making a defense and that lawmakers would be going "down a very slippery slope." Morrissey said any defendant who would offer the panic defense "would of course be rejected."
Sen. Jennifer McClellan, D-Richmond, said this is not the first time Virginia has expressly prohibited a defense. Legislators repealed in 2008 the code section that provided defense from carnal knowledge when a defendant marries a child 14 years or older.
"When we have found an affirmative defense to be abhorrent to public policy we have gotten rid of it," McClellan said.
McClellan said she wished she could agree with Morrissey that no judge would accept the panic defense, but referred back to the Virginia cases where it was used successfully.
"We know the bill is constitutional, we know also, the bill has existing precedence, which is why it has earned overwhelming bipartisan support in state houses across the country," Roem said.
The American Bar Association in 2013 recommended that local, state and federal legislatures curtail the availabilty and effectiveness of the gay and transgender panic defense. Roem said that similar bills have been implemented in other state legislatures. Virginia will become the 12th state to ban the panic defense, according to the policy organization Movement Advancement Project. The defense is also banned in the District of Columbia.
There are currently 39 states that allow the panic defense to be used in cases where hate crimes resulted in the assault or murder of an LGBTQ individual. This typically results in a murder charge being lessened to a charge of manslaughter or acquittal.
Roem said she worked with Wes Bizzell, president of the National LGBT Bar Association, to prepare the bill. She also thanked Judy Shephard, the mother of Matthew Shephard, for speaking in support of the bill in committee.
Matthew Shephard, a gay man, was murdered in 1998 in Laramie, Wyoming. The judge barred Aaron McKinney's defense lawyer from using the gay panic defense in the murder trial. McKinney said Shepard's advances triggered memories of sexual abuse he suffered as a child. Police said the crime was motivated by robbery, but Shepard's sexual orientation likely made him the target. There were four people involved in the brutal crime. Two were found guilty of murder and two were charged with being an accessory after the fact to first-degree murder.
Roem was in high school when Matthew Shephard was murdered. She said the case had a profound effect on her and prevented her from coming out due to a fear of being ostracized and attacked.
"It was requested to me by one of my Manassas Park student constituents who's out, hoping not to have to live in the same fear in 2021 that I did in 1998," Roem said of the bill.
Roem said there are people who don't believe hate crimes such as the one against Shephard happen today in Virginia. She affirmed that they do happen, and she believes it is time to do something about it.
"We have to look at this from the perspective of 'what do we do to make an affirmative statement that LGBTQ lives matter, and that you can't just kill us for existing," Roem said.
FROM LYNCHBURG POLICE:  – On February 25, 2021 at 9:11 p.m., officers responded to the 100-block of Holcomb Path Road for a person check. A man shut himself in a residence with multiple weapons. An Emergency Custody Order (ECO) was issued at 10:09 p.m. for the individual, who continued to refuse to come out of the residence. The Lynchburg Police Department's (LPD) Crisis Negotiation Team and Tactical Unit responded to assist with the situation.
Officers spent several hours speaking with the man to de-escalate the situation and he still would not allow officers to take him into custody. After determining that he did not appear armed, officers attempted to take him into custody while he was located on a bed. As officers approached him, the man would not listen to officers' commands and abruptly moved one hand to a concealed location. As a result of this movement, an officer fired one shot at the man.
The shot struck a dog sitting on top of the man, killing the dog. The man again refused to cooperate with commands from officers and was eventually taken into custody through the use of a Taser. He was transported to Lynchburg General Hospital under the ECO for a mental health evaluation. The individual sustained lacerations to his hand as a result of the incident.
The LPD requested the Virginia State Police (VSP) investigate the officer-involved shooting for any potential criminal charges. As a result of the ongoing VSP investigation, the LPD will not release body-worn camera footage at this time.
The LPD also is conducting an internal investigation. Per LPD policy, the involved officer has been placed on restricted duty. As is our practice, the LPD will release the involved officer's name within seven days, pending the results of a threat assessment.
This is an ongoing investigation. Any additional information will be released as an update to this news release.
NEWS RELEASE: Justin Scott Murphy, 29 years old from Radford, was arrested without incident around 3:00a.m. this morning in the City of Radford by deputies from our office with the assistance of Radford Police Department. The arrest came after an intense investigation following yesterday's breakin at TruHarvest Farm. Murphy has been charged with Breaking & Entering, three counts of Grand Larceny, and possession of a firearm by a felon. He is being held without bail in the Montgomery County Jail.
PREVIOUS: The Montgomery County Sheriff's Office is currently attempting to locate the following individual in reference to the TruHarvest Breaking and Entering that occurred on February 24, 2021. Our office holds 5 felony warrant for the arrest of Justin Scott Murphy of Fairlawn, Virginia, in relation to the incident that occurred on this date. Justin Scott Murphy Fairlawn, Virginia 29 years of age Approximately 5'09'' 230 pounds with black hair and brown eyes. Justin should be considered armed and dangerous.Anyone with information about the whereabouts of Justin Scott Murphy is asked to contact the Montgomery County Sheriff's Office.
PREVIOUS: Shortly after 1:00 a.m. this morning deputies from our office responded to a burglar alarm at TruHarvest Farms in the Flanagan Drive area of Christiansburg Deputies arrived quickly enough to interrupt the burglary prior to anything being stolen. As more law enforcement arrived they began setting up a perimeter and in the process discovered a vehicle that is believed to belong to the offender. A short time later while searching the area, deputies noticed an individual fleeing in a side‐by‐side UTV. When the individual noticed law enforcement he abandoned the UTV and fled on foot. It was then discovered that the UTV was stolen.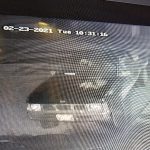 The Bedford County Sheriff's Office is investigating a case with property damage and theft; on February 23, the incident occurred between 1030pm and 1052pm at Cascade Carwash Wash, located off of Stewartsville Road. The suspect vehicle appears to be a 90's model Nissan pickup with farm use tags on the front and possibly a Virginia Tag on the rear of VSM-6700. The Sheriff Office is asking that anyone with information please contact Sergeant Brown at 540-586-7827 or submit a tip to Central Virginia Crime Stoppers via phone at 1-888-798-5900, online at http://p3tips.com, or the PSTIPS3 app on your mobile device. Those who offer tips via Crime Stoppers remain anonymous and could receive a cash reward of up to $1000.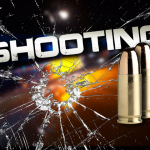 (From Roanoke PD) On February 23, 2021 at approximately 3:30 a.m., Roanoke Police were notified of shots fired and a person with a gunshot wound in the 3000 block of Oakland Blvd NW. Responding officers located an adult female inside a residence suffering from what appeared to be a non-life threatening gunshot wound. Roanoke Fire-EMS transported her to Carilion Roanoke Memorial Hospital for treatment. Officers also located property damage that appeared to be from gunshots on the outside of the building. Preliminary investigation indicates that a gun was fired from outside of the residence, striking both the exterior of the building and the victim inside. No suspects were located on scene and no arrests have been made at this time. This is an ongoing investigation.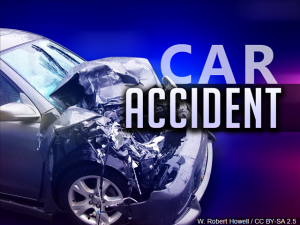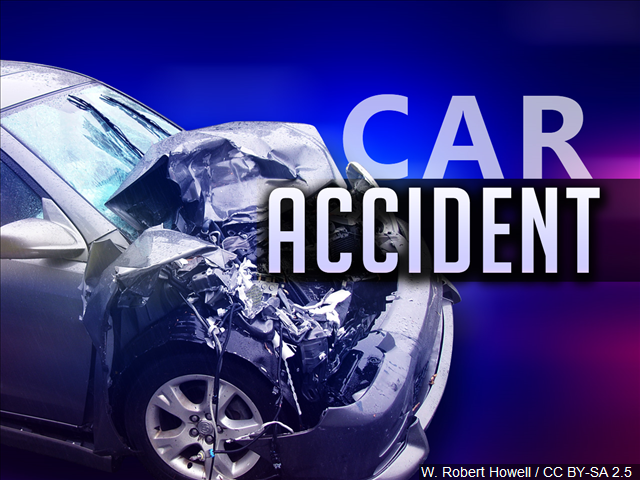 At approximately 9:10 a.m., a 2006 Chevrolet pickup traveling northbound in the 1500 block of N. Franklin Street crossed over the divider, crossed the southbound lanes, left the roadway and traveled through a parking lot before crashing into a parked car and an occupied business.
The driver of the vehicle, William Tyler Griffith, 27, of Dublin, had no visible injuries and was conscious and alert at the scene, but had no recollection of the crash or what caused him to cross the center line. He was transported to Lewisgale Hospital Montgomery for further evaluation.
No one inside the building was seriously injured, but an employee did receive a minor cut from flying debris.
The crash resulted in significant damage to both the business – Cricket Wireless, located at 1580 N. Franklin St. – and a 2010 Honda Civic parked outside. Initial estimates put the damage to the building at approximately $60,000. Christiansburg building inspectors condemned the building as a result of the damage. The crash caused approximately $4,000 in damage to the parked Honda Civic, and Griffith's pickup truck was a total loss.
The crash remains under investigation and charges are pending.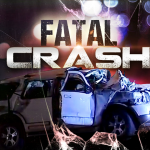 FLOYD, Va. – Virginia State Police Trooper S.M. Chaffin is investigating a single vehicle crash which resulted in a fatality.  The crash occurred Friday (Feb 19) at 3:45 a.m. on Route 221, eight tenths of a mile south of Route 721 in Floyd County. A 1997 Dodge Ram was traveling south on Route 221, when the vehicle ran off the left side of the roadway, overcorrected, crossed the roadway and struck an embankment; overturning and ejecting the driver.
The driver of the Dodge was identified as Mark Andrew Proctor, 62, of Floyd, Va.  Mr. Proctor was not wearing his seatbelt and died at the scene. The crash remains under investigation.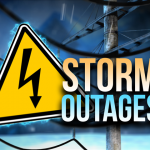 (APCO 11:30am update) Ice accumulation in Virginia is causing a concerning rise in outages in parts of Virginia. As we continue to add resources, now more than 3,000 workers are dedicated to restoring power from storm damage in the two states.
VIRGINIA STORM SUMMARY: More than 1,100 workers remain dedicated to restoring electric service to customers affected by severe winter weather. Except in some isolated cases in Henry, Franklin and Pittsylvania counties, service is restored to Virginia customers affected by the Feb. 13 ice storm. New outages are increasing in Virginia as ice continues to accumulate. Counties with the greatest numbers of outages include Pulaski, with 2,510; Smyth, 1,505; Bland, 1,334; Roanoke, 1,281; Wythe, 1,125; and Grayson, 1,033. Restoration estimates are not available in these areas, as the weather system remains active and continues to cause additional outages.
(Nelson County Sheriff's Office release today) Kidnapping/Murder Investigation Update: Law Enforcement Recover the Remains of Alexis Tiara Murphy
After more than seven years of search efforts, the Nelson County Sheriff's Office, the FBI's Richmond Division, and the Virginia State Police Bureau of Criminal Investigation's Appomattox Field Office announce they have located and recovered the remains of missing 17-year old Alexis Tiara Murphy of Nelson County, Virginia. Alexis went missing on August 3, 2013, after visiting a local gas station in Lovingston, Virginia. Local, state and federal law enforcement pursued multiple leads and conducted numerous searches, at the time, in an effort to locate Alexis. The searches have continued periodically since her disappearance in 2013, with law enforcement expanding the search area each time.
On December 3, 2020, remains were located on private property near Stagebridge Road, along Route 29 in Lovingston. The remains were transported to the Central District Office of the Chief Medical Examiner (OCME) in Richmond for positive identification. Positive identification was received from the OCME on February 5, 2021. With careful consideration for Alexis' family being paramount, notification to the community was delayed to allow them time to grieve and make proper arrangements.
With the comprehensive investigation, successful prosecution by the Nelson County Commonwealth Attorney's Office and the recovery of Alexis, this case is now no longer active. Law enforcement did not work this investigation alone. We would like to thank Alexis' family, friends, classmates, teammates and the community for their continued assistance and patience as we worked to find Alexis.
Alexis' family has asked for privacy, and does not wish to speak to the media. They have provided the following statement:
"Our family is so grateful for the continuing love, support and prayers for Alexis and our family over the past 7 years. While we have been grieving the loss of Alexis since 2013, we remained hopeful that she would be found alive and well. Alexis was the fashionista, athlete and joker of our family; we were blessed to have loved her for 17 years and her memory will continue to live on through us all. Our family would like to extend a heartfelt thanks and sincere gratitude to the citizens of Nelson County, the FBI, the Virginia State Police, the Nelson County Sheriff's Office and all of the search and rescue teams for your commitment and unwavering support to find Alexis. You all kept the promise made in 2013, to bring Alexis home!
During this time, we ask that you continue to lift our family up in prayer and in the words of Alexis, 'Keep Hope Alive'."
Respectfully,
Family of Alexis Murphy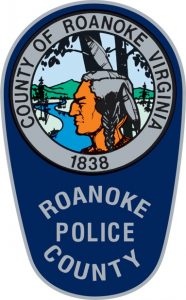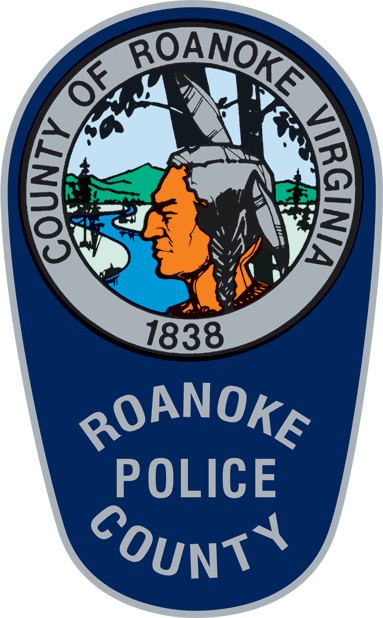 The Roanoke County Police Department is conducting an investigation at Hollins University after human remains were discovered Tuesday afternoon on the campus. Police Department personnel will be on-site through tomorrow.
There appears to be no connection to the University. Hollins University is cooperating with the Police Department and notified their students, faculty and staff of the police presence on campus.
No further information is available at this time.