Crime and Public Safety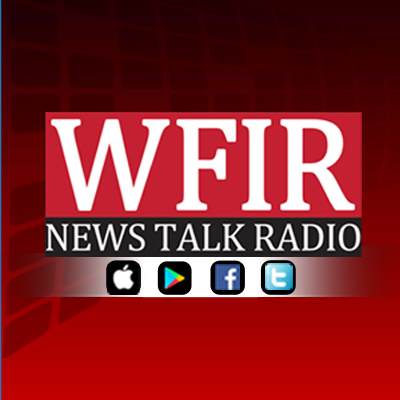 ARLINGTON, Va. (AP) — Police in northern Virginia believe the evacuation of an entire shopping mall this weekend happened because a child shouted inside a movie theater about a shooter.
The reports about a shooting led to a massive police presence Saturday evening at the Ballston Quarter mall in Arlington and search. The Arlington County Police Department says it found no evidence that a shooting took place.
An Arlington County news release on Sunday said a preliminary investigation suggests the unknown male youth entered a theater where a horror movie was playing and shouted— leading people inside to flee and yell for 911 calls. The police investigation is continuing.
Authorities say one person suffered a minor injury while evacuating.
Roanoke Police have arrested a teenage suspect for a shooting death this week, and they are seeking a second. Police say 18-year-old Cinque Fayette of Roanoke is charged with the murder of a juvenile Wednesday night near 13th and Campbell Southwest. Officers are asking for help finding 17-year-old Ozmeik Clements. He faces a first-degree murder charge.
UPDATE FROM ROANOKE POLICE: Regarding this incident, on September 12th Roanoke Police arrested Cinque Fayette, 18 of Roanoke. Fayette is charged with 2nd degree murder. Roanoke Police are also seeking the community's assistance locating a second individual. Ozmeik Clements, 17 of Roanoke, is wanted on charges of 1st degree murder and use of a firearm in the commission of murder. Clements (pictured attached) is described as a black male, approximately 5 ft tall and weighs 110 lbs. Anyone with information about Clements whereabouts or this incident is asked to call (540)344-8500 and share what you know. You can also text us at 274637; please begin the text with "RoanokePD" to ensure it's properly sent. Both calls and texts can remain anonymous.
PREVIOUS:On September 11, 2019 just before 10:00 pm, Roanoke Police responded to a report of a person shot at the intersection of 13th Street SW and Campbell Avenue SW. Upon arrival, officers located a juvenile male who had been shot. Roanoke Fire-EMS pronounced the male deceased on scene. Roanoke Police are currently on scene investigating. No arrests have been made regarding this incident. Anyone with information about this incident is asked to call (540)344-8500 and share what you know. You can also text us at 274637; please begin the text with "RoanokePD" to ensure it's properly sent. Both calls and texts can remain anonymous.
NEWS RELEASE: On September 10, 2019 at approximately 5:33pm a threatening message was discovered inside Hanes Brands Inc. located at 380 Beaver Creek Dr., Martinsville, VA. The message indicated that an explosive device had been placed inside the facility. The Henry County Sheriff's Office Explosives Detection Canine and his handler along with other deputies conducted a systematic search of the building. Nothing suspicious was located.
The Henry County Department of Public Safety and local volunteer fire and rescue units were on scene as a precaution. The Henry County Sheriff's Office and Hanes Brands officials worked together to ensure the safety of the employees. Through the course of the investigation a male employee was developed as a suspect.
Alvin Donnell Hunt, 22, of 1004 Smith Lake Rd., Martinsville, Va. was charged with one count of Threat to Bomb (Felony).  Hunt was released on a $3,500 unsecured bond.
Anyone having information pertaining to this incident is asked to contact the Henry County Sheriff's Office at (276) 638-8751 or the Crimestoppers Program at 63-CRIME (632-7463). The Crimestoppers Program offers rewards up to $2500.00 for information related to crime.  The nature of the crime and the substance of the information determine the amount of reward paid.
Virginia's Attorney General is pursuing litigation against the heads of a pharmaceutical company he believes influenced the opioid crisis. WFIR's Clark Palmer has the story.
DANVILLE, Va. (AP) — The Virginia man who police say killed the wife, son and mother-in-law of a minor league baseball pitcher has been formally arraigned.
Officials with the Pittsylvania Juvenile and Domestic Relations District Court said by phone Thursday that Matthew Bernard was arraigned on three counts of first-degree murder and weapons-related charges. The 18-year-old is being held in jail without bail.
Authorities say Bernard killed his sister, Emily Marie Bivens, and her 1-year-old son Cullen Bivens, and her mother, Joan Bernard, in late August.
Emily Bivens was married to Blake Bivens , a pitcher for the Montgomery Biscuits, a Double-A affiliate of the Tampa Bay Rays. Cullen Bivens was the couple's 1-year-old child.
Court officials said Bernard's court-appointed attorney is James Martin. He did not immediately respond to a phone message seeking comment.
A third person has been found at Roanoke-Blacksburg Regional Airport with a loaded handgun this year. It happened yesterday when the TSA found a loaded 9mm gun at a checkpoint in a carry-on bag after an x-ray. The gun was confiscated and the owner was cited on a weapons charge by the police. Six guns were found at the airport checkpoint in 2018.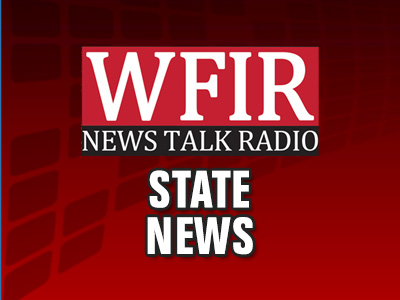 PINE TOP, Va. (AP) — A Virginia man has been sentenced to 35 years in prison in the strangling death of a 23-year-old mother-of-two whose body was found days after she was last seen.The Daily Press reports 25-year-old Alvin Bernard Keyser of Middlesex was sentenced earlier in this week after he pleaded guilty to second-degree murder in February.Keyser led detectives to the body of TerriLynn St. John, who disappeared from her home in February 2018. He told authorities he had confronted her over comments made about him, pushed her out of his van, strangled her and left her body in the woods.Middlesex County Commonwealth's Attorney Michael Hurd told the newspaper he was pleased with the sentence. Keyser's attorney declined comment.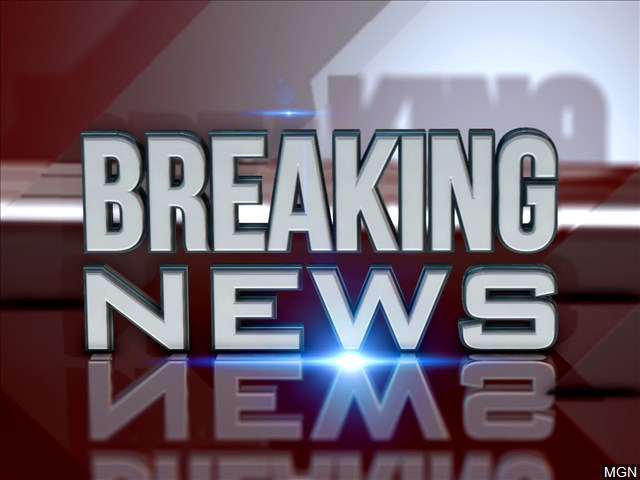 All Roanoke County Schools were ordered to shelter in place this morning due to a suspicious individual with a gun. Police officials say the individual, who is now in custody, was reportedly driving around after being involved in a family dispute at a home on Buck Mountain road. There is no word on possible charges.
NEWS RELEASE: Earlier this morning, Roanoke County Police responded to a home in the Buck Mountain Road area for a report of a family dispute. An individual distraught following the dispute left the home was reportedly armed with a weapon.
As police investigated, schools were asked to shelter in place as a precaution.
The individual being sought has now been located and is in custody.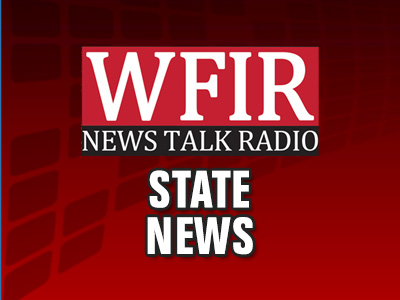 RICHMOND, Va. (AP) – Police in Virginia are investigating the recovery of a drone found outside a prison, which authorities say was carrying a cellphone and suspected drugs.The Richmond Times-Dispatch reports that a security staff member at Buckingham Correctional Center in Dillwyn discovered the drone last month on the side of the road outside the prison with a package attached to it.Virginia Department of Corrections says the package contained a cellphone, three SIM cards and suspected drugs.Virginia State Police spokeswoman Corinne Geller said on Wednesday that an investigation is underway, adding that there have been no arrests. Geller also said the suspected drugs have been sent to a laboratory for testing.The prison is 70 miles (112 km) west of Richmond.
UPDATED NEWS RELEASE:  The Vinton Police Department has charged a man in connection with the Robbery at CVS Pharmacy, 1022 Hardy Rd, Vinton that occurred on August 31, 2019.  Joshua Garland Lamb, a 30-year-old resident of Roanoke has been charged on September 4, 2019. He is charged with two (2) felonies: robbery and use or display of a firearm in a commission of a felony.
PREVIOUS: Vinton, VA – The Vinton Police Department is currently investigating a robbery of the CVS Pharmacy located at 1022 Hardy Road in Vinton.  Police were called to the store on Saturday August 31, 2019 at 1339 hrs.  Witnesses state the suspect is white male approximately 6'-3" tall,very thin build, wearing a white and gray striped long sleeve shirt with "Camo" shorts.  The suspect also had a cloth over his face. Once entering the store, the suspect walked to the pharmacy, and demanded narcotics.  No weapon was displayed, nor was a weapon mentioned by the suspect when he demanded the drugs.  A small amount of pharmaceuticals were taken as a result of the robbery.
​The suspect may have been operating a small brown SUV, possibly a Kia.  The suspect vehicle may also have the windshield wipers stuck in the upright position.  
Anyone with information is asked to contact the Vinton Police Department at
The matter remains under investigation and no further information is currently available for release.