Crime and Public Safety
A month out from Virginia's first gun buyback event in Roanoke, everyone from local non-profit leaders and lawmakers to concerned citizens is trying to get the word out. WFIR's Ian Price has more:
Catherine Koebel Stromberg wrote the grant securing money for the gun buyback event. She says the goal is having guns more scarcely available second-hand: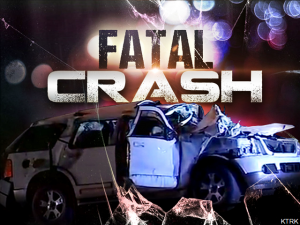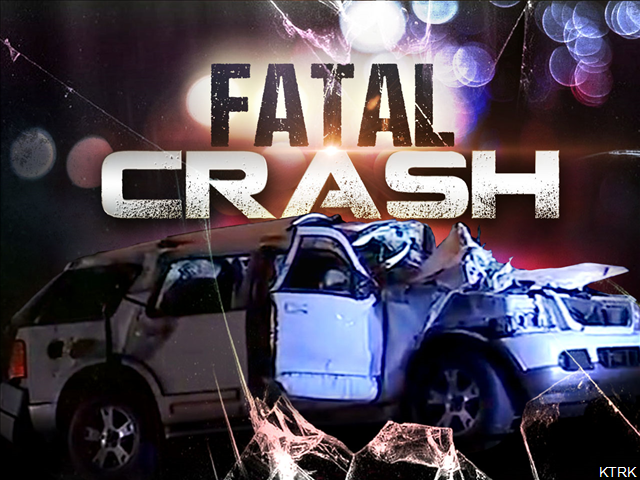 Virginia State Police is investigating a fatal crash in Franklin County. The crash occurred July 20, 2021 at 10:30 p.m. on Truevine Road, less than a mile north of Snow Creek Road.
A 2008 Nissan Quest was traveling along Truevine Road when it ran off the right side and struck an embankment. The vehicle then crossed back over the roadway, ran off the left side and overturned.
The driver, Marcus N. Pritchett, 33, of Glade Hill, Va., died at the scene.
The crash remains under investigation.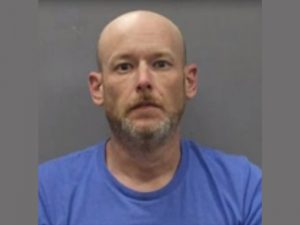 A North Carolina man was sentenced today to 17-and-a-half years in prison for seeking sexually-explicit photos and videos from teenage boys in southwest Virginia. Federal prosecutors say 41-year-old Jason Inman of Mount Airy used Snapchat to promise and personally deliver gifts like marijuana, money, and cell phones. Officials say there is no evidence of any physical contact between them.
NEWS RELEASE: ABINGDON, Va. – A North Carolina man, who used the popular social media messaging app Snapchat to solicit minors to send him sexually explicit photographs and videos in exchange for expensive gifts, was sentenced today to 210 months in prison.
According to court documents, Jason Kelly Inman, 41, of Mount Airy, N.C., used Snapchat to solicit minor victims living in Grayson County, Virginia, to send him sexually explicit photographs and videos of themselves. Inman targeted at least four minor, male victims, all who resided in Galax, Virginia, and ranged in age from 14 to 16 years old.
"This case demonstrates the lengths sexual predators will go seek out, win the trust of, and then victimize children. It also is a reminder of the dangers that exist for children online," said Acting U.S. Attorney Bubar.  "I commend the hard work and partnership of the Grayson County Sheriff's Office, the Virginia State Police and the FBI, which brought Inman to justice to face his heinous crimes and will ensure he can no longer victimize children."
"Through our community outreach programs the FBI is committed to bringing attention to the dangers associated with online sexual predators and providing educational tools and resources for parents and educators to help keep our children safe," Special Agent in Charge Stanley M. Meador said today. "FBI Richmond is appreciative of the dedicated efforts of our partners which led to the capture and successful prosecution of this predator."
Inman admitted that between June 2020 and December 2020, his general pattern of behavior was to exchange messages with his victims using Snapchat and provide the victims with gifts, including alcohol, marijuana, vape cartridges, money, and cell phones. Inman would then turn the conversation toward sexual issues, eventually requesting and receiving sexually explicit photographs and videos from his victims via Snapchat, in exchange for the victims continuing to receive gifts.  Inman also traveled to Grayson County to deliver gifts to his victims.  There is no evidence of actual physical contact between Inman and the victims.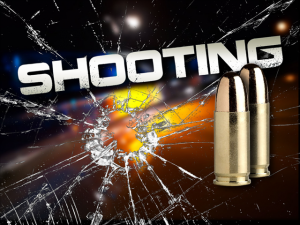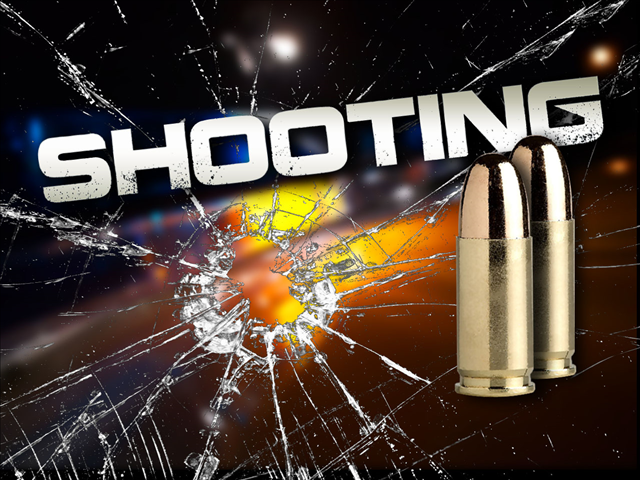 On July 20, 2021 at approximately 8:00 p.m., Roanoke Police were notified of a person with a gunshot wound in the 3500 block of Dona Drive NW. Responding officers located an adult male outside of a residence with what appeared to be non-life threatening gunshot wounds. Roanoke Fire-EMS transported the man to Carilion Roanoke Memorial Hospital for treatment. Details about what lead up to the shooting are limited at this time. No suspects were located on scene and no arrests have been made at this time. Anyone with information about this incident is asked to call (540)344-8500 and share what you know. You can also text us at 274637; please begin the text with "RoanokePD" to ensure it's properly sent. Both calls and texts can remain anonymous.
NEWS RELEASE: At 12:52am, Monday morning, July 19th, Roanoke Fire-EMS was dispatched to the 100 block of Church Ave SW for a fire alarm. Units arrived to find a multi-story parking garage with attached businesses and no visible fire. After further investigation, units found a small trash can fire that was promptly extinguished with a water can. The fire was contained to the place of origin. No injuries were reported. The cause of the fire was deemed incendiary.
The City of Roanoke's Fire Marshal's Office and Roanoke Police Department have identified the suspect as James Lewis Martin Jr., 25, of Roanoke. James was later arrested and charged with Arson of an Occupied Public Building.
Anyone with information about this incident is asked to call either the Fire Marshal's Office Tip Line at (540) 853-2406 or the Roanoke Police Department at (540) 344-8500 and share what you know. You can also text RPD at 274637; please begin the text with "RoanokePD" to ensure it's properly sent. Both calls and texts can remain anonymous.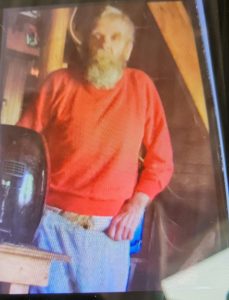 NEWS RELEASE: The Bedford County Sheriff's Office is seeking the public's help in locating a missing Senior Citizen . On July 20th, 2021, at approximately 11:15 AM the Bedford County Emergency Communications Center received a call from Adult Services about a Senior Citizen that was missing.  The Bedford County Sheriff's Office is actively searching for Lynn McGhee 76-year-old W/M 5/9 140lbs. Mr. McGhee has long hair, gray beard, and mustache. He was last seen yesterday 07-19-2021 at 4:30pm outside of his residence in the 1200 block of lost trail Rd. Montvale Va.  wearing a tee shirt and blue jeans. Currently, we are working with multiple agencies to locate this gentleman. The Bedford County Sheriff's Office is requesting that anyone with any information on Lynn McGhee's location, please contact us immediately at 540-586-7827 or by dialing 911.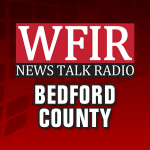 On 07/18/2021 at approximately 10:33PM the Bedford County Emergency Communications Center received a 911 call from a complainant who advised an individual had been injured at a residence in the 5900 block of Johnsons Mountain Road in the Huddleston area of Bedford County.  While Deputies were in route, the complainant advised the Dispatchers they were transporting the injured subject to a nearby convenience store to meet medical personnel and law enforcement.  The wounded subject was ultimately transported to Carilion Roanoke Memorial Hospital for treatment. This incident remains under investigation, however, there is no threat to public safety at this time.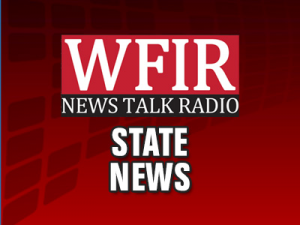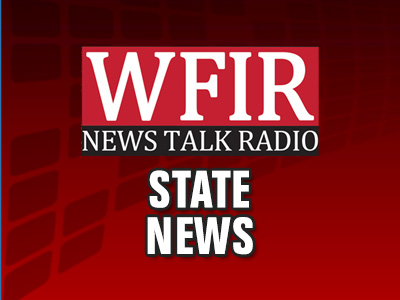 COLLEGE PARK, Md. (AP) — The owners and operators of nursing schools in Virginia and Florida have been charged with plotting to sell bogus transcripts and diplomas, helping unqualified candidates pass nursing board exams and get health care jobs, federal authorities said Friday.
In March 2019, a witness told the FBI that Patrick Nwaokwu, 50, of Laurel, Maryland, and Musa Bangura, 62, of Manassas, Virginia, were creating illegitimate transcripts and certificates through a nursing school in in Woodbridge, Virginia. After the school was shut down for violating state regulations, Nwaokwu and Bangura continued selling bogus transcripts and certifications backdated to when it was open, the FBI says.
The FBI also investigated allegations that Nwaokwu and Bangura worked with people in Florida to sell illegitimate degrees for licensed practical nurses and registered nurses at a second school established by Johanah Napoleon, 45, of Wellington, Florida. The Florida Board of Nursing shut down Napoleon's school in May 2017 for having a low passing rate on licensure exams, according to an FBI agent's affidavit.
In September 2020, an FBI source wearing a recording device attended a test prep class in that Nwaokwu led in an office building in Laurel, Maryland.
Nwaokwu asked a student, "What are you most concerned about?" according to an FBI agent's affidavit.
"I'm afraid of killing the patient," the student responded, causing the class to erupt in laughter, the agent wrote.
"Nwaokwu did little to address the student's concern before he moved to the next topic," the affidavit said.
A criminal compliant filed in Maryland and unsealed on Monday charges Nwaokwu, Bangura and Napoleon with conspiracy to commit health care fraud, conspiracy to make false statements relating to health care matters and making false statements relating to health care matters.
A federal magistrate judge agreed to free Nwaokwu and Bangura on bond after their initial court appearances in Maryland on Monday, court records show.
Attorney Joel DeFabio defended Napoleon in an email to the Associated Press.
"Ms. Napoleón has worked very hard over the past 20 years to make a name for herself in the South Florida business community. She surrendered voluntarily to face these charges and looks forward to clearing her name in court," DeFabio said.
Paul Kemp, an attorney for Musa Bangura, declined to comment on the charges. An attorney for Nwaokwu didn't immediately respond Friday to an email seeking comment.
Roughly 175 graduates of the Virginia nursing school have applied to the Maryland Board of Nursing for licenses between August 2012 and July 2019, with approximately 62 licensed practical nurses actively working in Maryland, according to the agent.
However, since June 2018, no graduates of the Virginia nursing school have been approved to practice in Maryland because Nwaokwu or Bangura have failed to provide paperwork required of out-of-state applicants by Maryland regulators, the affidavit says.
Some of those who graduated from the Florida nursing school with backdated transcripts are listed as people who passed the New York State Board Examination, the FBI says.
The FBI agent said a New York State Office of Professions employee told him that their internal license procedure is "fraught with disorganization," but the agent said it's unclear why Nwaokwu has advised "all of his co-conspirators" to apply for a license in New York.
Receipts showed that students paid between $6,000 and $18,000 for the fake transcripts and certificates from the Virginia school, the affidavit says. An FBI undercover agent purchased a diploma from the Florida school for approximately $16,000.
The FBI agent who wrote the July 8 affidavit said he hadn't communicated with any employers of any graduates of the Florida nursing school "due to the covert nature of the investigation" but has verified that at least four graduates have worked for health care entities that bill Medicare and Medicaid and private insurance
Two grants from the Virginia Department of Criminal Justice Services totaling $550,000 will be used to help the City of Roanoke combat youth and gang violence. $25,000 will be employed to complete a community assessment by the end of this year; the rest will be designated to hire a Youth and Gang Violence Prevention Outreach coordinator and two outreach workers. Joe Cobb is a Roanoke City Councilman and the city's representative on the otherwise resident-led Gun Violence Prevention Commission, which has been meeting for almost two years.
(from City of Roanoke) The Department of Criminal Justice Services has awarded the City of Roanoke two grants. The first is a $25,000 grant to complete a Youth and Gang Violence Community Assessment, which will begin soon and be concluded by the end of the year. This assessment will allow the City to develop a plan of action for the identification, prevention, and intervention of youth and gang violence in the City.  The second is a $500,000 grant for a Gun Violence Intervention Program, which will be used over a two-year period, June 1, 2021 through June 20, 2023. Some of these funds will be designated to hire a Youth and Gang Violence Prevention Coordinator, and two Outreach Workers who will be responsible for reaching out to youth and young adults with high numbers of risk factors identified by the Community Assessment.
"These are action steps that we're taking to make a difference in our community with regard to gun violence," says Mayor Sherman Lea. "We are optimistic that these initiatives are going to have an impact on our community, and we will keep working to that end."
"These grants will allow the City and the Gun Violence Prevention Commission to take gun violence reduction to the next level, "says Council Member Joe Cobb.  "This is an exciting day for the City and a positive step to create new pathways of possibility for the youth in our community."