Crime and Public Safety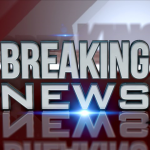 Roanoke City Police say an officer fired at a person who pointed a gun at them while in a vehicle. It happened today after the officers heard the sound of gunshots near 17th and Loudon Northwest. Police say they found the vehicle unoccupied a few minutes later several blocks away. There are no injuries reported.
From Roanoke Police: On March 19, 2019 at approximately 3 pm, Roanoke Police were in the area of 17th Street and Loudon Avenue NW investigating a nuisance call. While officers were on the scene, they heard the sound of gunshots and observed a vehicle driving in the area. As the vehicle drove past the officers, they saw a gun pointed at them. One officer fired his service weapon at the occupant. The vehicle left the scene and was located unoccupied a few minutes later on 12th Street NW. No injuries have been reported as of this release. In accordance with department policy, Virginia State Police have been notified and will be conducting the investigation.
The father of slain WDBJ-7 reporter Alison Parker – killed live on-air in 2015 – wants social media platforms to clean up their acts when it comes to what they put on line. More from Andy Parker's appearance on CNN yesterday from WFIR's Gene Marrano:
WASHINGTON (AP) – The Supreme Court has agreed to consider Virginia's plea to reinstate the life-without-parole sentence of a man who participated in sniper shootings that terrorized the Washington, D.C., region in 2002. The justices said Monday they will take up the state's appeal in the case of Lee Boyd Malvo. Malvo was 17 when he and John Allen Muhammad fatally shot 10 people in Maryland, Virginia and Washington. Malvo was sentenced to life-without-parole terms in Virginia and in Maryland. Muhammad was sentenced to death and was executed in 2009. An appeals court in Virginia ruled last year that Malvo should be resentenced in that state because of Supreme Court decisions that came after his sentence and altered sentencing requirements for juvenile offenders. The Supreme Court will review that decision.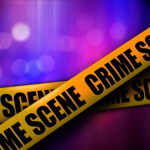 UPDATE from State Police: Investigators have confirmed that the shootings occurred within the vehicle and, at this stage, are investigating the incident as a murder-suicide. A firearm was recovered from inside the vehicle. There is no evidence to indicate another vehicle or individual was involved in the shootings.
PREVIOUS: The report of a traffic accident in far southwest Virginia led to the discovery of two people found shot to death in the vehicle. State Police say a pickup truck left US 23 in Lee County Sunday morning and ran into the median. Troopers arrived to find a man who lived nearby and an Ohio woman fatally shot. No determination yet on the exact circumstances.
News release: The Virginia State Police investigation into the deaths of two individuals Sunday morning in Lee County remains ongoing at this time. At 4 a.m. Sunday (May 10), Virginia State Police responded to a call for a traffic crash on Route 23 at the 28 mile marker in Lee County. A 2015 GMC pickup truck had been traveling north on Route 23 when it ran off the left side of highway into the median.When Trooper D.G. Giles arrived on scene, he found both of the vehicle's two occupants deceased. Further investigation revealed both occupants – Bailey S. Smith, 21, of Duffield, Va. and Emeri A. Connery, 26, of Coolville, Ohio – had suffered gunshot wounds. The bodies were transported to the Office of the Medical Examiner in Roanoke for autopsy and examination. Anyone with information about this incident is encouraged to call the Virginia State Police Wytheville Division at 276-228-3131 or email us at questions@vsp.virginia.gov.  Smith is male; Connery is female.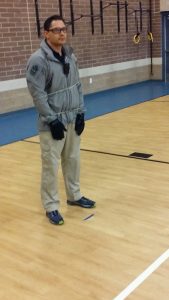 Its called a "BolaWrap," a new law enforcement restraint tool that is not "pain compliant." A loaded cartridge propels a laser-guided Kevlar tether at 640 feet per second – and it wraps around a target, restraining them safely. About 30 police departments nationwide are now using the "less lethal" device according to a BolaWrap executive. Many others – like Roanoke County – are considering it to fill "a gap in in policing tools," said a retired Los Angeles assistant sheriff now working for BolaWrap. Roanoke County Police Chief Howard Hall watched a demonstration today at the police training academy: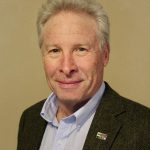 The father of slain WDBJ-7 journalist Alison Parker has released a book about his daughter – shot dead on live TV along with camerman Adam Ward in 2015 – and his fight for improved gun safety. Andy Parker joined WFIR's Gene Marrano in our studio on Friday – here is an in-depth, "Longer Listen" segment: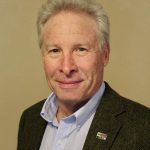 The father of slain WDBJ-7 journalist Alison Parker has released a book about his daughter – shot dead on live TV in 2015 – and his fight for improved gun control. Andy Parker will also speak about and sign copies of "For Alison, The Murder of a Young Journalist and a Father's Fight for Gun Safety," tomorrow at 1-pm, at "Book No Further" on Church Avenue, inside the 16 West Marketplace. Parker has been making the rounds on national and international media outlets about his book, which also advocates for universal background checks and banning assault-style weapons. We will hear much more from Andy Parker during a "Longer Listen" segment Monday morning at 8:45.
MORGANTOWN, W.Va. (AP) – Authorities say the man who died in a shootout with the U.S. Marshals Service near West Virginia University is the same person who was wanted for shooting a police officer in Virginia last month.The Morgantown Police Department on Thursday says Donquale Gray fired at marshals as he attempted to flee from them during a pursuit near the college Wednesday. At least one marshal shot back, and Gray was found dead at the scene.Police say the 25-year-old Gray shot a Bluefield, Virginia, police officer during a Feb. 16 traffic stop. Officers returned fire and the car was found abandoned hours later in West Virginia. The officer who was shot was reported to be treated for non-life-threatening injuries.Autopsy results for Gray are pending.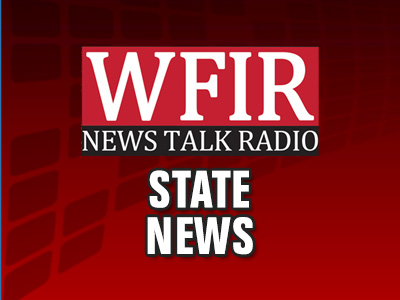 RICHMOND, Va. (AP) — A former Virginia high school teacher was sentenced Friday to nearly three years in prison for hacking into private digital accounts of celebrities and others.Christopher Brannan was the fifth person charged in the 2014 "celebgate" scandal in which hackers obtained nude photographs and other private information from more than 200 people. Actresses Jennifer Lawrence and Mary Elizabeth Winstead are among the celebrities who've said they were victims.Prosecutors alleged in court documents that Brannan hacked email accounts by answering security questions he could easily research by reviewing victims' Facebook accounts. They said he also gained access to private accounts by using phishing email accounts designed to look like security accounts from Apple. Brannan then accessed the victim's email accounts and searched for personal information, including nude photographs.Brannan, 31, pleaded guilty in October to aggravated identity theft and unauthorized access to a protected computer.He apologized Friday before being sentenced to 34 months in prison. Brannan said he suffered from anxiety and depression, and became addicted to pornography."I let addiction take control of me and I deeply regret that," he said.Brannan was a special education teacher at Lee-Davis High School in Mechanicsville from 2013 to 2015. Court documents say he admitted hacking or trying to hack accounts of current and former teachers and students at the high school.Under a plea agreement, both prosecutors and Brannan's lawyer recommended the 34-month sentence.Assistant U.S. Attorney Jessica Aber told U.S. District Judge Henry Hudson that the volume of intrusions was enormous."It's truly an immense invasion of privacy," she said. Brannan's lawyer, Abraham Del Rio III, told Hudson that Brannan coped with anxiety and depression by viewing online pornography.After hearing from Del Rio, Hudson told Brannan he was still "a little bit perplexed" about why someone with a good job who seemed to be on a good path in life would hack into private accounts."These are questions that I've spent a lot of time asking myself," Brannan said.Brannan was ordered to begin his sentence April 1.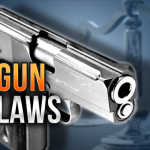 There have been several mass shootings in the headlines recently; meanwhile this week the new Democratic majority in the House passed a bill outlining stricter gun control measures. WFIR's Gene Marrano has more on its future: