Crime and Public Safety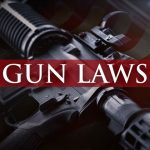 (AP) Parts of Virginia Governor Ralph Northam's sweeping gun control legislation have won final passage in the General Assembly. Lawmakers gave final passage to several pieces of gun control legislation Friday. That includes a red flag bill to allow authorities to temporarily take guns away from people deemed to be dangerous to themselves or others, and legislation giving local governments more authority to ban guns in public places. Virginia has become the epicenter of the nation's gun debate after Democrats took full control of the General Assembly last year on an aggressive gun-control platform. Northam is set to get seven out of eight gun control measures passed this year.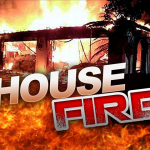 (news release) Roanoke County Fire and Rescue responded at about 12:40 p.m. today in the 200 block of 8th Street, in the Town of Vinton, after a report of a commercial structure fire. First arriving crews from Station 2 (Vinton) found light smoke coming from a third floor apartment window.  There were two occupants, an elderly female and a juvenile who was visiting, in the apartment at the time of the fire both were able to evacuate safely.
Paramedics later treated the elderly female for other medical problems and she was transported to a local hospital.  Firefighters rescued one dog from the apartment where the fire occurred and provided oxygen to the dog. The three adult occupants of the apartment will be displaced. The American Red Cross will be assisting the family. The fire was extinguished in about 25 minutes. The Roanoke County Fire Marshal's Office now says improper disposal of smoking materials was the cause; damages are estimated at $11,000.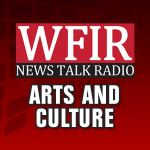 Every season Roanoke Children's Theatre takes a break from the lighter fare it stages with its "RCT 4 Teens" production – tackling a subject impact today's youth. This time its Internet safety with a play called "The Fakes." WFIR's Gene Marrano has the story: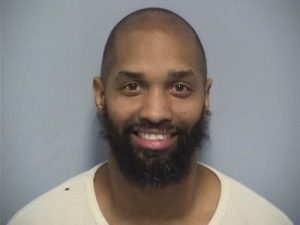 A federal jury has convicted a Roanoke man who prosecutors describe as a drug "kingpin" – and who was subject to the largest fentanyl seizure in Virginia at the time of his arrest. A jury convicted Monta Jordan last night on drug counts that also include heroin, meth and cocaine. The feds say he ran an extensive operation from Roanoke that ran at a minimum into hundreds of thousands of dollars.
NEWS RELEASE: A Roanoke man, who was subject to one of the largest Fentanyl seizures in Virginia at the time, was convicted last night at the conclusion of a six-day jury trial on federal charges relating to a poly-drug conspiracy, United State Attorney Thomas T. Cullen announced today.
Monta Orlando Jordan, 44, a.k.a. "Ghost" and "Tae," was convicted of one count of conspiring to distribute heroin, Fentanyl, methamphetamine, and cocaine; one count of possession with the intent to distribute Fentanyl; one count of attempting to possess with the intent to distribute cocaine; one count of attempting to possess with the intent to distribute heroin; and possession of one or more firearms in furtherance of the overall drug conspiracy.
"Until his arrest in August 2017, Monta Jordan oversaw a drug distribution network responsible for dealing huge quantities of heroin, Fentanyl, methamphetamine, and cocaine throughout the Roanoke Valley," U.S. Attorney Cullen stated today.  "Thanks to the hard work of the DEA, the Virginia State Police, the Roanoke Valley Regional Drug Initiative, the Roanoke City and County Police Departments, and supporting agencies, one of the biggest and most prolific drug dealers in recent memory now faces decades behind bars."
Evidence presented at trial established that Jordan ran an extensive drug operation that began no later than the summer of 2016 and extended even beyond his arrest on federal charges in August 2017.  Witness testimony established that, following his arrest on August 10, 2017, Jordan successfully smuggled one or more cell phones into his cell at a local jail and used the phones to coordinate the delivery and distribution of narcotics.  A known girlfriend and associate of Jordan's, Amany Mohamed Raya, was convicted last month of attempting to smuggle one of tse phones to Jordan in the spine of a fake binder of documents, designed to look like confidential legal mail.  In a coordinated effort by the United States Postal Inspection Service, the Roanoke City Sheriff's Department, the United States Marshals Service, and the Drug Enforcement Administration [DEA], authorities caught Jordan in possession of one of the contraband phones and successfully intercepted Raya's fake legal mail before it could be delivered to Jordan.
Evidence at trial also established that prior to his arrest in August 2017, Jordan trafficked large quantities of narcotics into the Roanoke-area through the mail and couriers, who were compensated for their willingness to transport narcotics by car from places such as New York, North Carolina, Tennessee, and Ohio.  Further evidence established that Jordan received narcotics by FedEx from Arizona and in turn mailed large quantities of United States currency to designated recipients in those states.  In July 2017, for example, the United States Postal Inspection Service intercepted two packages mailed by Jordan and his associates containing collectively just under $100,000 in cash.  Jordan put one of his home addresses on the first package, as established by photographs and eyewitness testimony.  Inside that package, agents found a basketball wrapped in carbon paper and surrounded by miscellaneous chair cushions.  The basketball itself had been cut and contained $49,950 in rubber-banded currency.
Jurors also heard evidence regarding Jordan's methods of transporting narcotics into the area by car.  Among other vehicles, Jordan owned a burgundy Ford Fusion, which he identified in his own text messages as the "Batmobile."  On August 5, 2017, surveillance officers conducted a traffic stop of the "Batmobile" during a return trip by Jordan and his associates from New York.  In the course of a subsequent search of that vehicle, specially trained interdiction officers with the Virginia State Police discovered a secret compartment, or trap, underneath the factory-installed carpet in the trunk of the car.  Inside the trap, VSP agents located approximately 4.5 pounds of Fentanyl, one of the largest seizures of its kind at that time.  The Fentanyl was contained in plastic bags and covered in an oily masking agent, designed to defeat the scenting capabilities of K-9 drug dogs.
In addition to transporting his own drugs, Jordan received narcotics delivered to him from outside the area.  Evidence established that between January and August 2017, Jordan received at least 36 kilograms of cocaine and a kilogram of heroin in Roanoke, at prices of $35,000 and $60,000 per kilogram, respectively.  Jordan retrieved these deliveries at various locations around the Valley View Mall and made cash payments toward his purchases of as much as $320,000 during scheduled meetings.
Jordan was apprehended by authorities in August 2017. On August 10, 2017, authorities received information regarding a suspicious FedEx package designated for an address associated with Jordan.  Following receipt of a federal search warrant, agents opened the package and found approximately one pound each of packaged cocaine and heroin inside.
Agents replaced the narcotics with sham, or fake, drugs designed to match the appearance and weight of the seized contraband, and made a controlled delivery of the FedEx package to its designated location.  Jurors saw aerial surveillance footage of Jordan retrieving the package from the target residence and proceeding toward Highway 122 in Bedford County.
Jordan was intercepted by Virginia State Police and undercover surveillance units near the intersection of Highway 122 and Morgans Church Road, in Bedford.  In video footage of the ensuing police pursuit, Jordan could be seen throwing the sham drugs out the window of his vehicle and over a bridge, attempting to dispose of what he believed were genuine narcotics in his possession.  He was taken into custody shortly after the sham packages entered the creek below, and has remained incarcerated since that time.
The investigation of this case led by the Drug Enforcement Administration, the Virginia State Police, the Roanoke City and Roanoke County Police Departments,  the United States Postal Inspection Service, and members of the High Intensity Drug Trafficking Area Task Force (HIDTA), with invaluable assistance and support from the Air National Guard; the Bureau of Alcohol, Tobacco, Firearms, and Explosive, the Department of Homeland Security, the United States Marshals Service, the Salem Police Department, the Roanoke Sheriff's Office, and the Criminal Investigations Division of the Department of Motor Vehicles.
Assistant United States Attorneys Kari Munro and Anthony Giorno prosecuted the case for the United States.
WENTWORTH, N.C. (AP) — A Virginia woman accused of fatally injuring her 3-month-old son has been charged with murder and child abuse, according to authorities in North Carolina.
The Rockingham County Sheriff's Office alleged Shantiequa Renea Woods, of Danville, Virginia, fatally injured her son while he was staying with her near Ruffin, North Carolina, last week.
The agency wrote in a statement that the child, Isaiah Woods, had suffered blunt force trauma to his head and torso. The baby was taken to a hospital Thursday night where he was pronounced dead.
Authorities were continuing to investigate.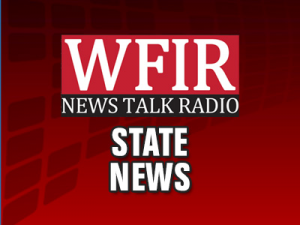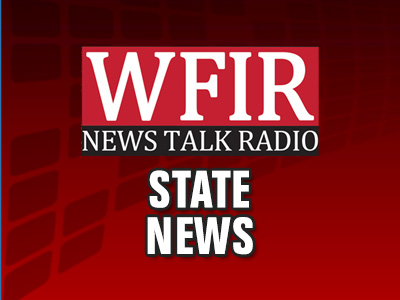 CHARLOTTESVILLE, Va. (AP) — A federal judge has dismissed a lawsuit filed by the leader of a white nationalist rally that ended in violence in Charlottesville, Virginia.
Jason Kessler argued in the lawsuit that law enforcement and city officials violated his free speech rights by effectuating a "heckler's veto" on the 2017 Unite the Right rally.
Kessler argued that the defendants knew of plans by leftist "Antifa" activists to disrupt the rally, then used the expected chaos and violence caused by confrontations between alt-right protesters and "Antifa" counter-protesters as an excuse to shut down the rally.
U.S. District Court Judge Norman Moon ruled Friday that the defendants did not breach any affirmative constitutional duty to Kessler.
Moon said that while the defendants had a constitutional obligation to not restrict Kessler's speech because of the threat or possibility of public hostility to the alt-right message, they had no constitutional obligation to prevent that public hostility.
"In sum, plaintiffs' allegations that defendants failed to prevent private parties from mutually engaging in violence that led to the declaration of an unlawful assembly did not state a claim for the violation of a constitutional right," Moon wrote.
The August 2017 rally was held to protest the planned removal of a statute of Confederate Gen. Robert E. Lee. The event drew hundreds of white nationalists and hundreds of counterprotesters.
After authorities forced the clashing crowds to disperse, a car driven by a white nationalist plowed into a group of people, killing 32-year-old counterprotester Heather Heyer.
The driver of the car, James Alex Fields Jr. of Maumee, Ohio, was sentenced last year to life in prison.
No policies were violated and a police officer did not give Delegate Chris Hurst any preferential treatment when Hurst was stopped and released on January 26th – after he tested just above the legal threshold for drunken driving. That was the word from Christiansburg Police Chief Mark Sisson this morning.
(Police department news release) "Once a determination has been reached that there is not probable cause to arrest an individual, an officer has limited authority to restrict that individual's liberty. The Christiansburg Police Department has issued additional guidance to officers to encourage exploring all possible alternative modes of transportation – such as ride sharing or public transportation – in future encounters. Because of the complex – and at times contradictory – nature of the provisions of the Code of Virginia and the Constitution of Virginia in this area, the Christiansburg Police Department has clarified its policy to state that while the General Assembly is in session, officers shall only arrest or charge members of the General Assembly for treason, felony offenses or offenses clearly constituting a breach of peace – which policy defines as violent offenses or an offense that creates a public disturbance or panic.
For all other offenses while the General Assembly is in session, officers shall document the offense, and if deemed warranted after consultation with the commonwealth's attorney, obtain a warrant or summons for the offense after the session concludes. Over the past few weeks, we've received a lot of feedback from the public and understand not everyone agrees with the officer's decision that night and will not agree with the results of this internal investigation," [Sisson said]. "However, we remain confident in the judgement and integrity of our officers and trust them to make sound enforcement decisions based on objective, factual information and observations and to remain uninfluenced by social or political pressure. We continually review our procedures and performance and will always do so, particularly in matters of great public concern. We remain steadfast in our commitment to provide the best possible law enforcement service to our community."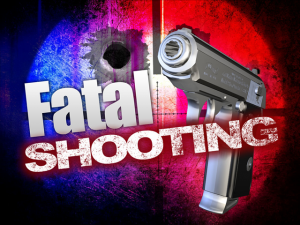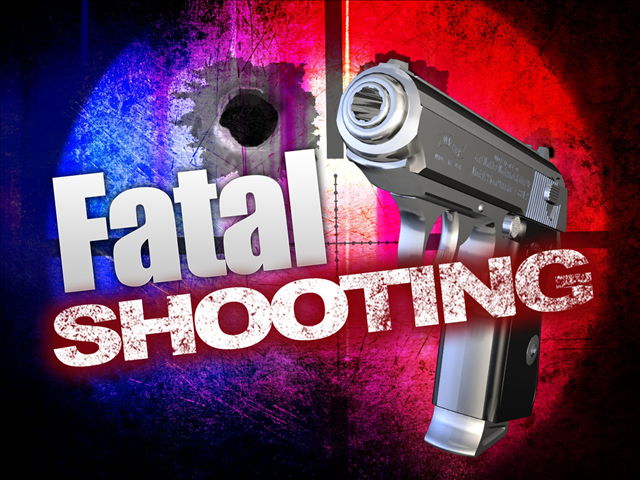 FROM HENRY COUNTY SHERIFF's OFFICE:On February 18, 2020, at 9:48 pm the Martinsville-Henry County Emergency 911 Center received a call that an individual had been shot at 60 Fourth St., Fieldale, VA. At 9:52 pm deputies arrived on the scene and located the victim lying outside. The victim, Krystal Anne McReynolds, 34, of McKinley Dr., Bassett, VA, had suffered at least one gunshot wound to the face.
The victim was transported to SOVAH Health Martinsville and subsequently transferred to Carilion Roanoke Memorial Hospital. Krystal Anne McReynolds was treated for life-threatening injuries. Krystal Anne McReynolds has passed away as a result of those injuries.
Through the course of the investigation, it was discovered that McReynolds was approximately four to five months pregnant. The unborn child, also passed away.
The Office of the Chief Medical Examiner for the Western District of Virginia will be conducting an autopsy of McReynolds and her unborn child to determine the cause and manner of death.
The suspect, Thomas Christopher McDowell, 35, of 42 Badger Dr., Fieldale, VA, was arrested and charged with the following.
· Aggravated malicious wounding
· Use of a firearm during the commission of a felony
· Possession of a firearm by a convicted felon
As a result of the death, McDowell has been charged with second degree murder of Krystal Anne McReynolds and use of a firearm during the commission of murder.
McDowell is currently held in the Henry County Jail without bond.
This incident remains under investigation, and additional charges are anticipated in regards to this ongoing investigation.
Anyone having information pertaining to this incident is asked to contact the Henry County Sheriff's Office at (276) 638-8751 or the Crimestoppers Program at 63-CRIME (632-7463). The Crimestoppers Program offers rewards up to $2500.00 for information related to crime. The nature of the crime and the substance of the information determine the amount of reward paid.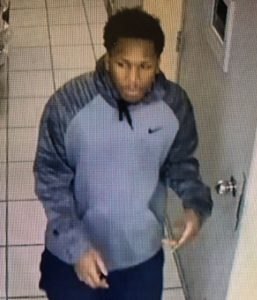 (Updated) Roanoke County Police have now arrested a suspect after he was identified through the assistance of local citizens. Raphael C. Sierra, 20, of Roanoke was taken into custoday at traffic stop on the suspect around 3 this afternoon on Thirlane Rd, charged in an armed robbery that occurred at 9:48 this morning in the 3700 block of Challenger Avenue.
Roanoke County Police are investigating an armed robbery that occurred at 9:48 this morning in the 3700 block of Challenger Avenue. The suspect took an undisclosed amount of money and fled on foot. The suspect is described as a young black male with a green hoodie. Police have set up a perimeter in the area and are using K9s for tracking. The public is encouraged to exercise caution and call 9-1-1 to report suspicious activity or anyone matching the suspect description.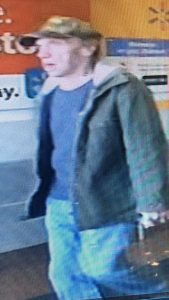 (from Franklin County Sheriff's Office) Missing: Keith Bentford Perdue, Age 56, White Male. On February 14, 2020 at approximately 09:24 AM, a family member reported Keith Bentford Perdue missing to the Franklin County Sheriff's Office after she was unable to make contact with him for the past two weeks. A wellbeing check was done at his residence, but he was not located. Mr. Perdue was last seen at Walmart in Rocky Mount, VA on February 2, 2020, confirmed via store video surveillance. A motor vehicle accident was reported by a passerby on February 2, 2020 at 21:30pm in the 1000 block of Muddy Fork Road. A vehicle registered to Mr. Perdue was recovered in that accident, but Mr. Perdue was not in the vehicle. Mr. Perdue has a history of health conditions that are a cause of concern for his disappearance.
There is currently no evidence indicating foul play, however, it is very unusual for Mr. Perdue to be gone this long without contacting his family. On February 15, 2020, members of the Franklin County Sheriff's Office and the Franklin County Department of Public Safety began a search of the Muddy Fork area in attempts to locate Mr. Perdue. Anyone with information on the location of Mr. Perdue is urged to contact Lt. Nolen at 540-483-6662.