Crime and Public Safety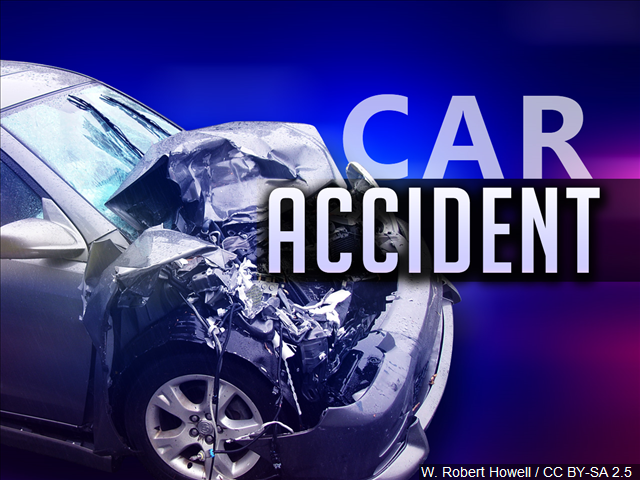 UPDATE: State Police say a six-year-old girl who was a passenger in one of the vehicles was killed, and charges are pending against one of the drivers. CLICK HERE for the updated story.
FROM VIRGINIA STATE POLICE: State Police are investigating a crash that occurred at 5:40 p.m. on Hendricks Store Road in Bedford County. The crash involved two vehicles and is reported to be a head-on crash. There are several life-threatening injuries involving multiple juveniles. At least two juveniles were flown from the scene. Information is not complete at this time as this is an open incident.The Virginia State Police Crash Reconstruction Team was called to assist with the investigation.Troopers have cleared the scene and are enroute to the hospital to obtain more information. The roadway was opened at 7:19 p.m.The crash remains under investigation.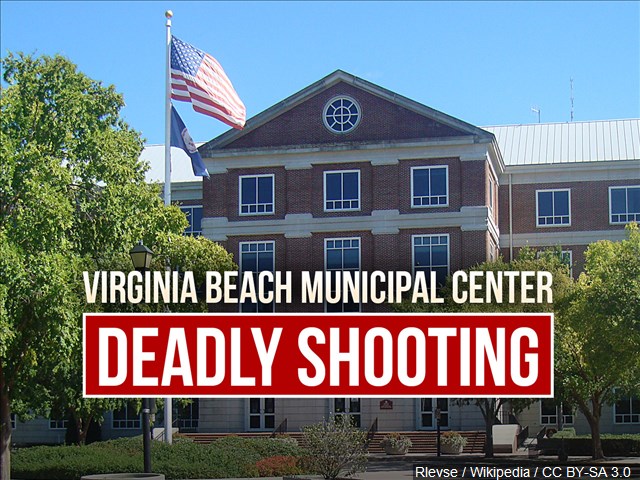 VIRGINIA BEACH, Va. (AP) – Police responding to the deadly mass shooting at a Virginia Beach municipal building last week were unable to confront the gunman at one point because they didn't have the key cards needed to open doors on the second floor.Over the radio, they desperately pleaded for the electronic cards and talked of bringing in a sledgehammer, an explosive charge or other means of breaking down the doors.The killer was eventually gunned down, and whether the delay contributed to the toll of 12 victims dead and four wounded is unclear.But the episode illustrated how door-lock technology that is supposed to protect people from workplace violence can hamper police and rescue workers in an emergency.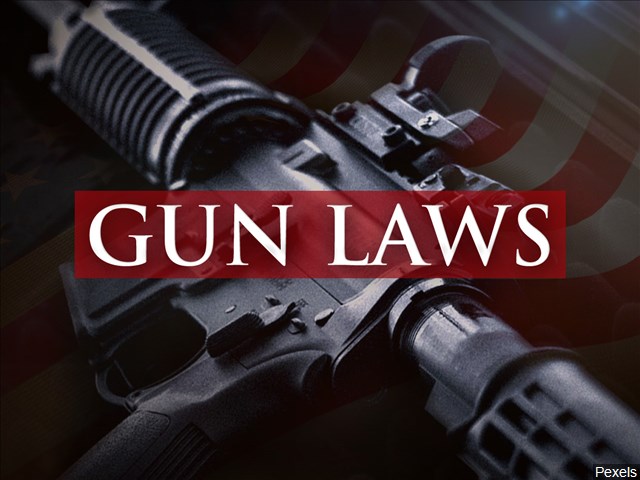 State lawmakers will head back to Richmond to take part in a special session of the General Assembly to discuss possible gun reform including possible expansion of back ground checks. WFIR's Clark Palmer
VIRGINIA BEACH, Va. (AP) — Virginia Gov. Ralph Northam will recall lawmakers to the state Capitol in coming weeks to take up a package of gun-control legislation he said is urgently needed to prevent killings like Friday's mass shooting in Virginia Beach. Northam , a Democrat, told The Associated Press ahead of his Tuesday announcement that he plans to convene a special legislative session later this summer. He said in an interview that he wants the Republican-controlled General Assembly to hear from the public about the need for "common-sense" law related to guns and accessories. Republicans have previously rejected Northam's gun control bills out of hand, but a top GOP lawmaker signaled Monday that he's open to a legislative debate.
Northam's expected announcement comes less than a week after Virginia Beach city employee DeWayne Craddock used two semi-automatic handguns, a silencer and extended ammunition magazines to kill 12 people, all but one them colleagues he had worked with for years, and injure several others. Craddock was then killed in an intense gunbattle with police during which a bullet hit one officer in a bulletproof vest. Northam's package of bills includes legislation that directly relates to Friday's shooting __ including a ban on silencers and high capacity ammunition magazines as well as broadening the ability of local governments to limit guns in city buildings. But Northam said other recent shootings, including the death last month of a 9-year-old girl who as shot at a community cookout in Richmond, are also driving his call for a special session. "It's an emergency here in Virginia, and it's time to take action," Northam said. "Every one of these pieces of legislation will save lives."
Other proposals Northam said he wants lawmakers to vote on include mandating universal background checks before gun purchases, limiting purchases to one handgun per month and a so-called red flag bill that would allow authorities to temporarily seize someone's guns if they are a shown to be threat to themselves or others. The governor has long advocated for stricter gun control. He made the issue a top priority of his 2017 gubernatorial campaign, drawing from his experience as a pediatrician and Army doctor who has treated children and soldiers wounded by firearms. Most of the legislation already proposed by Northam and other Democrats has failed at the General Assembly, including this year. Republicans hold slim majorities in the House and Senate and Virginia is in the middle of a closely watched election year when all 140 legislative seats are up for grabs.
Under Virginia law, the governor can call a special session but has no say in how it's conducted. But GOP Senate Majority Leader Tommy Norment indicated Monday that there's some willingness to debate whether to ban large-capacity magazines, according to the Virginia Gazette. A group of gun-control supporters gathered Monday outside Norment's office to press him on his pro-gun voting record. Norment told protesters that "nothing would have helped us in Virginia Beach."
Craddock appeared to have had no felony record, making him eligible to purchase guns. Government investigators identified two .45-caliber pistols used in the attack and all indications are that he purchased them legally in 2016 and 2018, said Ashan Benedict, the regional special agent for the Bureau of Alcohol, Tobacco, Firearms and Explosives.
Friday's shooting has been Northam's first major test since a scandal over a racist photo in his medical school yearbook nearly drove him from office four months ago. The governor has been active in helping coordinate the state's response and comforting victims, while also pressing the case for stricter gun control.
Northam hinted Saturday in news interviews that he may be considering some kind of executive action related to gun control efforts that would bypass the legislature, but his office declined to say what specific actions he may take.
Republicans did not immediately comment on Northam's plans for a special session, but some of Northam's opponents have said the governor is trying to use Friday's shooting to deflect attention from his own troubles. The governor flatly denied that accusation.
"I'm not playing politics. … I'm bringing people to the special session to save lives," Northam said.
ROANOKE, Va. (AP) – A fatal stabbing on the Appalachian Trail has led the nonprofit that manages the trail to revise its website for reporting safety issues and suspicious incidents.The Roanoke Times reports the Appalachian Trail Conservancy redesigned the website to include a bright red 911 button and other information such as online reporting forms. Conservancy communications manager Jordan Bowman says the changes prompted by the May slaying makes the offered information and resources clearer and easier to use.Hiker and army veteran Ronald Sanchez Jr. was stabbed to death on the trail in southwestern Virginia. James Jordan of West Yarmouth, Massachusetts, is charged with murder and assault with intent to murder in the attack on Sanchez and a female hiker whose identity wasn't immediately released.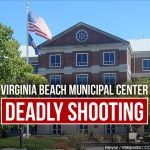 (from Fox News) National Rifle Association (NRA) spokeswoman Dana Loesch ripped Rep. Ilhan Omar after she blamed the gun rights group for the deaths inside a Virginia Beach municipal building on Friday. The Minnesota Democrat took a swipe at the NRA just hours after a disgruntled city employee went on a shooting spree that left 12 people dead and four more injured.
"I am outraged and heartbroken," she wrote in a tweet. "How much longer will we ignore the pain of our communities? We need to immediately confront the power of the NRA and end the epidemic of gun violence in this country." DeWayne Craddock, the suspected shooter, died in a gunfight with police officers. He was a veteran employee of the Public Utilities Department who made multiple legal firearm purchases, including for a handgun and rifle, in recent weeks, the Wall Street Journal reported.
A police officer was also wounded, but was saved by his bullet-proof vest. The police didn't reveal the motive for the shooting. Omar's comment about the NRA prompted the group's spokeswoman to question how it was related. "This was a heinous tragedy," Loesch wrote in a tweet. "Your remarks move me to ask: What do 5 million members of the NRA have to do with this man's crime? Was this man a card-carrying member? His purchases were legal, whose fault is that? Does he bear any blame at all? Serious questions." The Minnesota Democrat has long been opposed to the NRA, often decrying the supposed influence of the group on the gun control debate in the country.
The TSA expects 10 million more passengers to move through airport checkpoints nationwide than last summer – and that means security screeners need all they help they can get from travelers, as WFIR's Gene Marrano reports: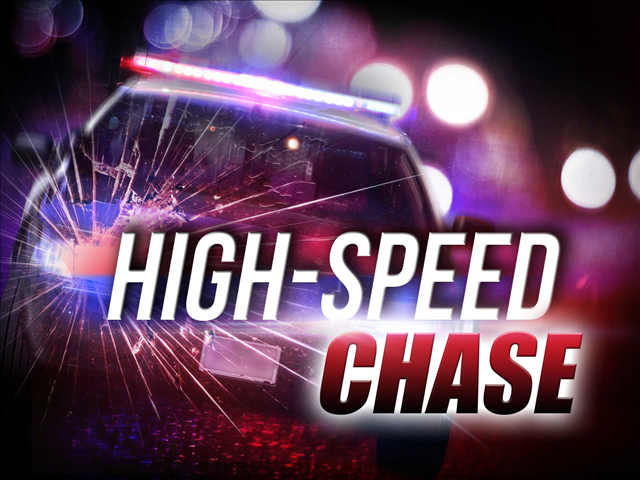 From Virginia State Police: At 9:30 a.m. a Bedford County Trooper attempted to stop a black Dodge Minivan for speeding, 61/45 on Hardy Road. The vehicle fled the traffic stop and turned into the public boat landing on Hardy Road. Several juveniles exited the vehicle, then the minivan broke through a cable to exit the parking lot and fled on Hardy Road toward Roanoke County.Roanoke County and Vinton units were able to deploy tire deflation devices to stop the vehicle, and the driver was taken into custody. Two other juveniles have been charged in connection with the pursuit.No officers were injured.State Police also seized a handgun and $8,700 in cash.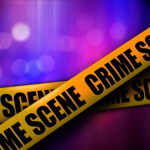 From Virginia State Police: CUMBERLAND, Va. – The Cumberland County Sheriff's Office, with the assistance of the Virginia State Police, is investigating a multi-faceted incident that involves a Cumberland County homicide, a missing Cumberland County woman, a carjacking in South Hill, Va., and the ongoing search for a suspect.
The incident began at approximately 3:30 a.m. Friday (May 24, 2019) when the Cumberland County Sheriff's Office received a 911 call about a homicide occurring at a residence in the 200 block of Mount Airy Lane. Upon arriving at the location, an adult male was found deceased inside the residence. A female, Amy Renee Fabian, 43, who lived at that residence, was not located at the residence.
At this stage of the investigation, the Cumberland County Sheriff's Office is investigating George William Knisley, 41, of Carroll County, Md., as a suspect in the adult male's homicide and Fabian's disappearance. Knisley is believed to have left the residence on Mount Airy Lane driving a 2002 white, Ford F350 work truck.
During the course of the investigation into the Cumberland County homicide, the South Hill Police Department received a 911 call at about 6:30 a.m. Friday (May 24, 2019) from a woman who was walking out to her car at her residence and encountered a male subject. The male, who fit Knisley's description, threatened the woman at gunpoint and stole her 2013 Honda Civic. The man then fled the scene. The woman was not injured.
The 2013 Honda Civic is white and has a Virginia license "LAR 64."
Knisley is a white male with brown eyes and brown hair. He is 5'11 in height and weighs 180 lbs. He has a full beard and tattoos on his arms.
The Cumberland County Sheriff's Office is asking for anyone with information about the whereabouts of Amy Renee Fabian and/or Knisley to call 911 or (804)492-4120 or the state police at #77.
The search is also ongoing for the F350 work truck, which was reported stolen out of Maryland May 23, 2019. The truck is white with "Alleghany Industries" displayed on the side and has a license plate of "22L 231."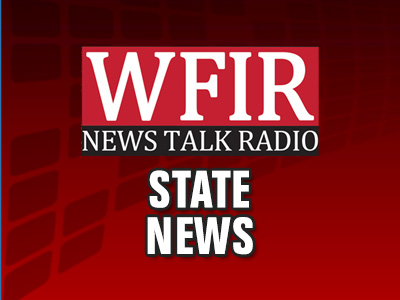 CHARLOTTESVILLE, Va. (AP) – A Virginia judge has ordered state police to release a redacted copy of their operational plans for the deadly 2017 white nationalist rally in Charlottesville. The Daily Progress reports Judge Richard Moore on Wednesday gave police 30 days to comply with his order. The order is the most recent development in a 2017 lawsuit by reporters Natalie Jacobsen and Jackson Landers for access to the plans for the "Unite the Right" rally. The rally left three people dead.Moore initially gave police 30 days to release the plan in April 2018, but issued a stay after state police appealed the decision. The appeal wasn't heard, and Moore has now removed the stay.Moore permitted redaction by deletion, meaning reporters won't be able to tell how much has been redacted.