Crime and Public Safety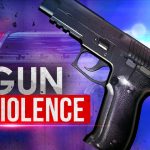 (from Roanoke City Sheriff's Office) Roanoke, VA – On Friday September 8, 2023 the Roanoke City Sheriff's Office in conjunction with the Roanoke City Police Department, and in partnership with local pastors and city leaders will come together for the launch of Cease Fire: Victory in Valley. This campaign will focus on ending the gun violence within the city.
This call to action asks all community leaders, business owners, and those invested in saving our city, to stand together and take action. The launch will highlight an initial 30-day commitment to end gun violence and detail how every person can get involved.
In this city, we are all stakeholders and keeping our communities safe should be a collaborative effort.
Regardless of the quadrant we live in, violence affects everyone. The community is encouraged to participate in the upcoming launch. While on-site, posters, yard signs, and t-shirts (while they last) will be available to help spread the message. The Sheriff's office will also provide information regarding the large community event scheduled on October 8, 2023.
This upcoming event is to recognize the efforts of the community and to celebrate National Faith and Blue Weekend. This weekend focuses on "safer and stronger communities by engaging law enforcement officers and local residents through the connections of faith-based organizations," (faithandblue.org).
What: Launch of Cease Fire: Victory in Valley
When: Friday, September 8, 2023 @ 10:00AM
Where: Roanoke City Municipal Building, 216 Campbell Ave (gathering on steps/lawn)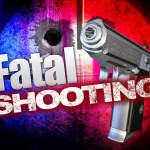 On September 2, 2023 at approximately 2:30 p.m., Roanoke Police were notified by the City of Roanoke E-911 Center of a serious motor vehicle crash in the 1600 block of Aspen Street NW. Responding officers located an unresponsive adult male victim inside a vehicle that had crashed into a detached storage building in the area. Roanoke Fire-EMS personnel arrived on scene, removed the man from the vehicle, and began providing treatment. During that process, they discovered that he was suffering from what appeared to be serious gunshot wounds. Ultimately, Roanoke Fire-EMS pronounced him deceased on scene.
Preliminary investigation indicates that the shooting took place near the intersection of Tremont Drive and Fairland Road NW. Officers located evidence of a shooting in this area. It appears as though the male victim was shot at this location, then drove to Aspen Street NW where the motor vehicle crash occurred.
Details about what led to this shooting are limited at this time. No suspects were located on scene and no arrests have been made.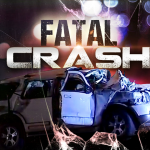 FRANKLIN COUNTY, Va. – Virginia State Police is investigating a single-vehicle crash, which resulted in a fatality.  The crash occurred Sunday, (Aug 27), at 10:00 p.m. on Goose Dam Road, one quarter mile south of Sontag Road in Franklin County. A 1995 Ford Explorer was traveling on Goose Dam Road, when the vehicle ran off the left side of the roadway and struck a fence. The driver of the vehicle was identified as Skyer Evan Rorrer, 24, of Collinsville, Va. Mr. Rorrer was not wearing his seatbelt and died at the scene. The passengers in the vehicle were treated and released with minor injuries. The crash remains under investigation.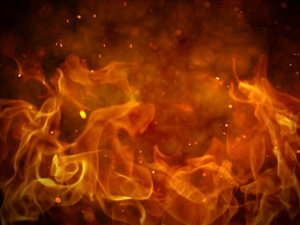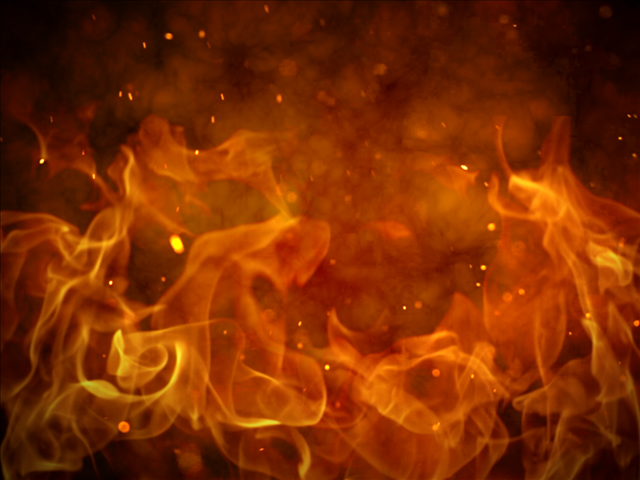 (Roanoke County, VA—August 27, 2023) Roanoke County Fire and Rescue responded at 3:30 p.m. on Sunday to the report of a residential structure fire in the 3300 block of Mount Pleasant Blvd.Roanoke County units from Mt. Pleasant, Vinton and Clearbrook, with assistance from RoanokeFire-EMS were on scene and brought the fire under control in about 10 minutes. One adult occupied the home. The occupant of the home was displaced and will be staying with family. Sadly, two pets were lost in the fire.
The Fire Marshal's Office has determined the fire on Mt. Pleasant Blvd was accidental and the cause was due to an air fryer in the kitchen.  The total damages are estimated at $35,200.00. No injuries or human fatalities were reported. The residence did have smoke alarms which alerted the resident of the fire enabling them to get out safely.
UPDATED NEWS RELEASE: Roanoke Police have arrested Brian S. Reep, 41 of Roanoke, and charged him with Malicious Wounding regarding this incident.
Reep was identified as a suspect throughout the course of the investigation. He was taken into custody this afternoon without incident. Thank you to personnel from the Star City Drug and Violent Crime Task Force; the Bureau of Alcohol, Tobacco, Firearms and Explosives; and the U.S. Marshals Capital Area Regional Fugitive Task Force for assisting in locating and apprehending Reep.
PREVIOUS: Roanoke Police are investigating after three people were injured during a shooting in the 3800 block of Williamson Road near WR Brews early this morning. Authorities say two people were able to drive themselves to the hospital and the other was taken by an ambulance.  There was a gun-related murder outside the WR Brews Restaurant in October 2019.
NEWS RELEASE: On August 25, 2023 at approximately 1:15 a.m., Roanoke Police were notified by the City of Roanoke E-911 Center of reports of multiple people with gunshot wounds at a business in the 3800 block of Williamson Road NW. Responding officers located an adult male victim with what appeared to be a non-life-threatening gunshot wound on scene. Roanoke Fire-EMS transported the man to Carilion Roanoke Memorial Hospital for treatment.
While on scene, officers were notified that two additional victims – an adult female with what appeared to be a non-life-threatening gunshot wound and an adult male with what appeared to be a serious gunshot wound – had arrived at Carilion Roanoke Memorial Hospital via personal vehicle. Officers confirmed that these two additional victims were injured during the shooting in the 3800 block of Williamson Road NW.
Preliminary investigation indicates that a male subject was involved in a verbal altercation that became physical inside the business. The man left the business and returned a short time later. The altercation continued outside of the business, then escalated to a shooting. No suspects were located on scene. Detectives and officers are working to locate the suspect to further their investigation.
Further details about what led to this shooting are limited at this time. Anyone with information about this incident is asked to call (540)344-8500 and share what you know. You can also text us at 274637; please begin the text with "RoanokePD" to ensure it's properly sent. Both calls and texts can remain anonymous.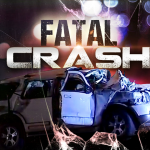 (from Roanoke County PD) On Tuesday August 22 a 2005 Mack Truck driven by Michael Thornton was traveling northbound in the 4200 block of Jae Valley Rd in Roanoke County. The vehicle lost control, crossed the center line and ran off the left side of the road. The truck struck a guardrail and continued down an embankment where it overturned and caught fire. Mr. Thornton died at the scene. Drugs and alcohol were not a factor in the crash. The road was closed to traffic for several hours but has reopened. There are no charges pending in this case and the investigation continues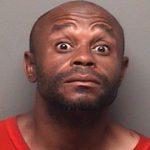 Salem Police arrested Leonard Childress of Roanoke this morning and charged the 45-year-old with two counts of Robbery related to a call for help in the 1200 block of W. Main Street. Officers arrived at the West Gate Center after receiving a 911 call about a robbery in progress at approximately 10:15 a.m. A store employee advised the officers that an unknown male subject entered the retail business and demanded cash from the worker who was on duty.
The cashier complied with the demand and the subject quickly exited the store with an undetermined amount of money. After investigation, officers were able to locate the suspect and positively identify him as the subject who perpetrated the crime. There were no weapons involved in the crime and no injuries resulted from the incident. Childress was arrested and transported to the Roanoke County-Salem Jail where he remains. This incident remains under investigation and anyone with additional information is asked to contact the Salem Police Department at 540-375-3083.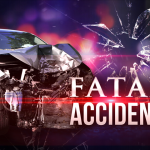 A crash that occurred around 3:30 p.m. yesterday on I-81 southbound at the 163-mile marker in Botetourt County involved eight vehicles – with one reported fatality. 61 year old William Towns of Richmond was driving a 2023 Dodge Ram when he slowed for traffic and was struck in the rear by a Kenworth tractor-trailer. Towns was wearing his seatbelt and died at the scene. No further information including any possible charges are available at this point according to Virginia State Police. Yesterday's accident closed 81 southbound at mile marker 163 for a time with traffic diverted off the highway.