Crime and Public Safety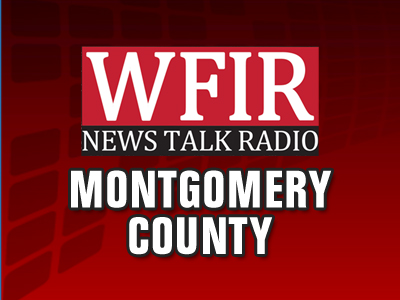 (Update 1/2 1:15PM) The 26 year old Pulaski man who had been on the run from police since Sunday has been caught. WDBJ-7 reports that Cody Drain was found near the 2200 block of Reed Creek Road in Barren Springs. He ran from deputies, who then caught him by the river. The search for Drain started in Montgomery County after he escaped deputy custody early Sunday morning. His escape involved three stolen vehicles, including a deputy's own patrol car. A Volvo believed stolen by Drain was found Monday morning in Rural Retreat in Wythe County
CHRISTIANBURG, Va. (AP) — Authorities in Virginia are searching for a man accused of stealing a sheriff's office vehicle after his arrest on suspicion of drunken driving.
A news release from the Montgomery County Sheriff's Office says 26-year-old Cody Ryan Drain partially removed his restraints, accessed the driver compartment of a sheriff's office vehicle and drove off early Sunday after a deputy took him to a magistrate's office in Christianburg.
The Roanoke Times reports that the deputy's vehicle was found abandoned, but Drain remained at large several hours later.
Authorities say Drain and a 22-year-old woman were arrested after a deputy tried to stop them in a car that had been reported stolen in Pulaski County.
___
(update Monday 11:45am)  Roanoke Police have now charged 41 year old William Kennedy of Union Hall with malicious injury to a law enforcement officer and use of a firearm in the commission of a felony. He is being held in the Roanoke City Jail and additional charges are pending.
From Roanoke Police Department: On the afternoon of December 28, 2018 Salem Police Detectives were in the area of the Extended Stay Hotel on Frontage Rd NW in reference to an investigation of a stolen vehicle from their jurisdiction. Investigation led to the individual involved and Roanoke Police Officers responded to assist with the investigation. Officers made contact with the individual through the door and at one point in the conversation officers heard what they believed to be a gunshot from inside the room. Officers withdrew to a position of safety and notified the Tactical Response Team. The Tactical Response Team responded and took over the incident. The rooms surrounding the room occupied by the involved individual were evacuated for safety and the Hotel staff made accommodations for all those affected.
Officers were in communication with the individual throughout the night. At about 8:30 am on December 29, 2018 the decision was made to enter the room and take the individual into custody. Officers opened the door to the room and introduced chemical agent to gain compliance from the individual at which time the individual fired additional shots in the direction of the officers. Officers utilized less than lethal weapons to take the individual into custody. No one was seriously injured in this incident. The individual was transported to Carilion Roanoke Memorial Hospital for evaluation. The investigation is on going and we will be working with the Commonwealth's Attorney's Officer to determine appropriate charges in this incident. The identity of the adult male involved is being withheld at this time. Once charges are determined an update will be made.
LOW MOOR, Va. (AP) — An Alleghany County man arrested in a decades-old sexual assault has been released from jail after posting a $1 million bail. The Richmond Times-Dispatch reports 52-year-old Cornelius Francis Florman of Low Moor has spent over a year behind bars on charges related to the 1998 attack of a Florida woman. Court records say he was released Saturday when his bail was posted. They say DNA linked Florman to the 1998 sexual battery of a woman who was kidnapped and knocked unconscious after leaving a Fort Myers Beach bar. Florman is the great-grandson of the founder of Reynolds Metals and was convicted in a 1986 rape in Chesterfield County, Virginia. He was tried twice but not convicted in a separate rape that same year in Henrico County, Virginia. Florman's lawyer didn't immediately respond requests for comment.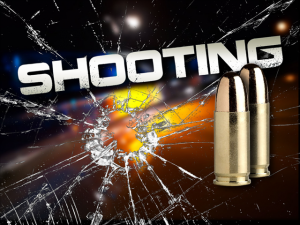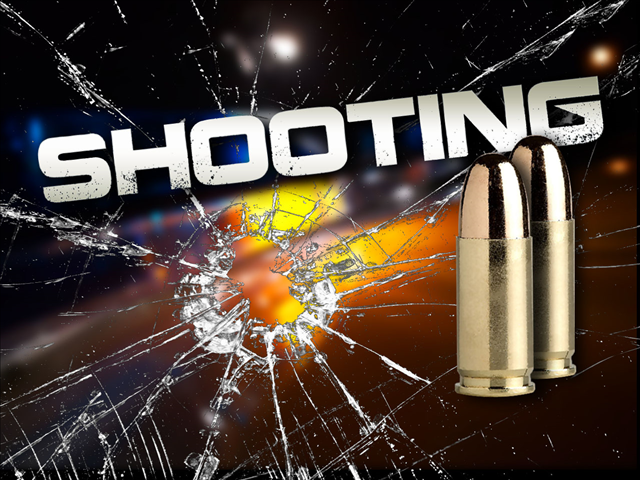 News release: The Virginia State Police is investigating two separate, fatal shootings that occurred Wednesday morning (Dec. 19, 2018). The first occurred in Craig County and the second one occurred in Botetourt County.
At 8:09 a.m. Wednesday, the Craig County Sheriff's Office received a call of a shooting at a business located in the 26000 block of Craig Creek Road.  The Sheriff's Office arrived and found Ashley N. Bayne, 31, of Covington, Va., deceased on the sidewalk outside the building.  The Sheriff's Office obtained a description of the suspect vehicle that had fled the scene and immediately broadcast it to all law enforcement within the region.
Approximately 30 minutes later, the suspect vehicle – a black Dodge Charger – was spotted on Route 220 in Botetourt County by a Botetourt County Sheriff's Deputy.
The Botetourt County Sheriff's Deputy attempted a traffic stop on the suspect vehicle, but the Charger refused to stop and a pursuit was initiated. The pursuit continued along Route 220 until the vehicle stopped near Valley Road. When Botetourt County Sheriff's Deputies approached the stopped vehicle, they found the driver to be suffering from a self-inflicted gunshot wound. James E. Bayne 52, of Covington, Va., was transported by EMS to Roanoke Memorial Hospital, where he succumbed to his injuries.
A handgun was recovered from the Dodge Charger at the crash scene. No law enforcement discharged their firearms during the incident. No other individuals were injured or vehicles involved in the traffic crash.
The Virginia State Police Bureau of Criminal Investigation has been asked by the Craig County Sheriff's Office and the Botetourt Sheriff's Office to investigate both shootings. The investigation remains ongoing at this time.
Both decedents' remains are being transported to the Office of the Medical Examiner in Roanoke for examination and autopsy. The two had a domestic relationship, but were not married nor were they related.
State Police are looking for a convicted sex offender who is known to spend time in the Roanoke region. Police say 29-year-old Domonique Brown is wanted for failing to re-register as a sex offender in Buckingham County between Lynchburg and Richmond. His last known job was working as a truck driver in Roanoke.
News release: The Virginia State Police Sex Offender Investigative Unit is seeking the public's help with locating a convicted sex offender who is known to frequent the Richmond and Roanoke regions, and is wanted for failing to re-register as a sex offender in Buckingham County. Domonique Michael Jerome Brown, 29, is a black male with brown hair and brown eyes. He is 5'10" in height and weighs approximately 260 lbs.Brown is a commercially-licensed truck driver and was last known to work for a trucking company in Roanoke. He has previously lived on Guilder Lane in Richmond's Southside. In October of 2018, Brown registered a home address in the Arvonia area of Buckingham County, but state police determined he never established residency at that location.Brown was last registered with the Virginia State Police in May of 2014 and is currently wanted in Buckingham County for failing to re-register as a sex offender.Anyone with information about Brown's whereabouts is encouraged to contact state police by using the "Tips" link located under the offender's picture on the Virginia State Police Sex Offender Registry search page located at https://sex-offender.vsp.virginia.gov/sor/.
A protest at the Roanoke City Jail tomorrow looks to call attention to the high number of inmate deaths. WFIR's Ian Price has more: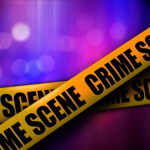 Roanoke County Police are investigating an early Saturday morning shooting in the Hollins area. Police were summoned to the 1300 block of Beaumont Road around 4:25  am. 18-year-old Gage Buster faces charges that include shooting into an occupied dwelling and firearms counts. A juvenile was also taken into custody. The victim's identity and condition are not yet released.
A Salem man faces federal charges of stealing semi-automatic rifles and shotguns from a Dublin gun store. Prosecutors say 19-year-old DeAngelo Ramsey broke into an adjacent pizza business in late November, then entered the gun shop by removing ceiling tiles in the building the two businesses shared.
From the U.S. Attorney for the Western District of Virginia:   A federal grand jury sitting in the United States District Court for the Western District of Virginia in Roanoke has charged a Salem man with stealing multiple firearms from a federal firearms licensee in Dublin, Virginia. United States Attorney Thomas T. Cullen and Thomas L. Chittum III, Special Agent in Charge of the ATF Washington Field Division made the announcement.
The federal grand jury has charged DeAngelo Ramsey, 19, with one count of burglary of a federal firearms licensee and one count of possession and concealment of stolen firearms.
"We are committed to working with the ATF and our state and local partners to prosecute individuals who unlawfully obtain, possess, or transfer firearms," U.S. Attorney Cullen stated today.  "Procuring firearms through theft or fraud is a serious offense and one that will result in a federal prison sentence."
"ATF takes the theft of firearms very seriously. Too often, stolen firearms are used to commit violent crimes, usually in the same community where they were stolen," said Thomas L. Chittum, III, Special Agent in Charge of the Bureau of Alcohol, Tobacco, Firearms and Explosives (ATF) Washington Field Division. "Thankfully, the aggressive response from law enforcement lead to recovery of the firearms stolen in this case, before they ended up on the streets or in the hands of other criminals."
According to the indictment, in the early morning hours of November 24, 2018, Ramsey broke into a retail pizza business adjacent to Dublin Pawn, doing business as E.S. Ramey Firearms, a federal firearms licensee located in Dublin, Va. The defendant gained entry into E.S. Ramey through a common ceiling the two businesses shared. The indictment alleges Ramsey removed one or more ceiling tiles, reached into E.S. Ramey Firearms, and stole two semi-automatic rifles and two shotguns. He is accused of possessing and concealing the stolen firearms from on or about November 24, 2018 to on or about November 29, 2018.
The investigation of the case was conducted by the Bureau of Alcohol, Tobacco, Firearms and Explosives, the Pulaski County Sheriff's Office, the Pulaski Police Department, the Radford Police Department, the Salem Police Department, and the Dublin Police Department. Assistant United States Attorney Kristin B. Johnson will prosecute the case for the United States.
A Grand Jury Indictment is only a charge and not evidence of guilt.  The defendant is entitled to a fair trial with the burden on the government to prove guilt beyond a reasonable doubt.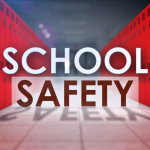 RICHMOND, Va. (AP) _ Virginia Gov. Ralph Northam wants to boost state spending on school counselors as a way to keep kids safer. The Democratic governor announced Thursday that he plans to ask the Republican-controlled General Assembly to approve $36 million in new spending to hire more school counselors and better address students' emotional needs. Northam said he also wants to spend $3.3 million to help increase safety training for school officials, including active shooter drills. Republican leaders have pledged to make school safety a key topic of next year's legislative session and are also recommending additional spending on counselors and training. Northam is set to present his full budget plan to lawmakers next week. The new legislative session starts Jan. 9.
Susan Bro became a national figure after the death of daughter Heather Heyer at the Unite the Right rally in Charlottesville last year. During the just-concluded murder trial for James Fields Jr., the mother of Morgan Harrington offered support in the courtroom. WFIR's Gene Marrano spoke with Gil Harrington about that: