Crime and Public Safety
(from Roanoke FIRE-EMS) UPDATE: Cause is accidental, electrical in nature.
At 12:41am, Roanoke Fire-EMS was dispatched to the 1900 block of Valley View Blvd NW for a fire (reported as Shakers restaurant by WDBJ-7). When units arrived they found a small fire on the roof of a restaurant. The fire was quickly extinguished, fire damage was restricted to the roof while minimal water damage was sustained inside the structure. No injuries were reported. The cause is under investigation.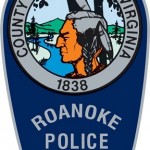 The Roanoke County Police Department has launched a program that can help speed up investigations where a home or business is involved. The public is the key to its success, as WFIR's Gene Marrano reports: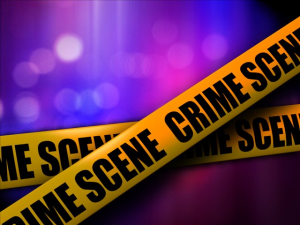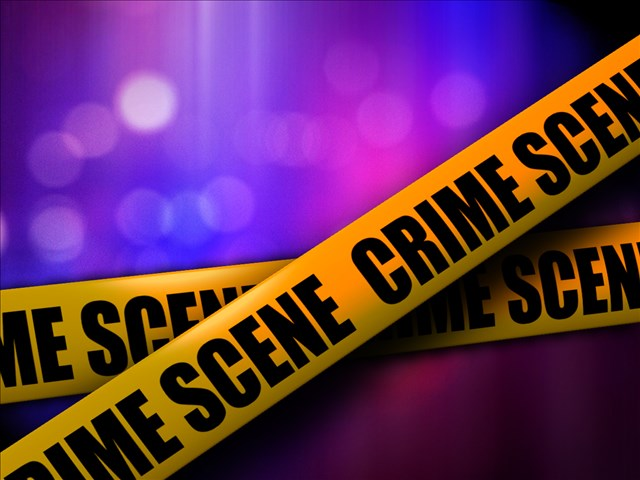 Salem Police say a juvenile is charged with firing into a home around 4:00 this morning. Officials say police answered a "shots fired" call at the 1800 block of Springfield Avenue, which is near East Main and Electric. They discovered cartridge casings on the roadway, and one of the discharged rounds had struck a residence there. Police say no one was injured.
NEWS RELEASE: Early this morning, at approximately 4 a.m., officers from the Salem Police Department responded to the 1800 block of Springfield Avenue after receiving a 911 call saying gunshots had been heard in the area.  Upon arrival, officers found several empty cartridge casings in the roadway. In addition, they discovered one of the discharged rounds had struck a residence and another had hit a vehicle in that 1800 block. Officers determined that the home was occupied at the time the firearm was discharged, but no one was injured. The vehicle was not occupied at the time of the shooting. After further investigation, a juvenile, who is a Roanoke City resident, was arrested and charged with Shooting Into an Occupied Dwelling, Shooting from a Motor Vehicle, Discharging a Firearm in City Limits, Underage Possession of a Handgun, Reckless Handling of a Firearm, Use of a Firearm in Commission of a Felony, Possession of a Concealed Weapon, Damaged Property and Providing False Identification to Police. The subject is being held at the Roanoke Valley Juvenile Detention Center. The incident remains under investigation.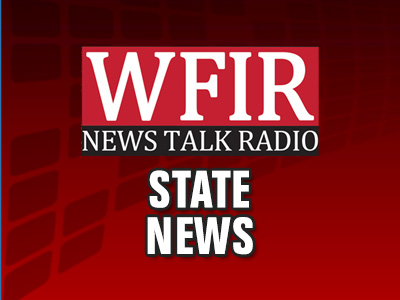 ALEXANDRIA, Va. (AP) — A former FBI translator was sentenced to probation Friday after he admitted doctoring transcripts when his own voice came up on intercepts of phone calls placed by a terrorism suspect.
Abdirizak Wehelie of Burke, Virginia, also received a $1,000 fine at his sentencing hearing in U.S. District Court in Alexandria.
Wehelie, 68, pleaded guilty in November to making false statements. He admitted he marked himself down as an "unidentified male" when a target of FBI surveillance left a message on Wehelie's cellphone in 2012, while Wehelie was working as a contract linguist for the FBI.
Sentencing guidelines called for a term of zero to six months.
Wehelie took responsibility for his actions in comments to the judge before he was sentenced.
"Upon hearing my voice on the voicemail, I froze in shock and fear; fear of what it could possibly mean for my family and myself," Wehelie wrote in a letter to the court.
Wehelie worked as a contractor for the FBI from 2012 to 2015. In December 2012, a man targeted by the FBI in an investigation connected to the Al-Shabab terrorist group in Somalia called and left a voicemail message for Wehelie.
The call was intercepted under court-ordered surveillance, and Wehelie was tasked the next day with translating the call. He marked himself down as "unidentified male" even though the voicemail message on Wehelie's cellphone identified him as "Abdirizak Wehelie."
The FBI questioned Wehelie about his actions in 2016. At the time, according to the indictment, Wehelie admitted that he should not have identified himself as an "unidentified male" on that translation. He also told FBI agents he had never actually had a phone conversation with the person who called him and that he didn't know the person very well. But a subsequent FBI investigation revealed that the two had nearly 180 phone contacts from 2010 to 2017.
"This was a one-time event in which Mr. Wehelie essentially panicked," said his lawyer, Nina Ginsberg, about the doctored transcript.
The Wehelie family has faced government scrutiny for a decade. Two of Wehelie's adult children were placed on the no-fly list and denied re-entry to the U.S. for several weeks in 2010, before Abdirizak Wehelie began his work for the FBI.
Yahya and Yusuf Wehelie were the subject of international news coverage that summer when they said they were detained and tortured after traveling to Yemen to learn Arabic. After a delay of several weeks and pressure from Muslim civil rights groups, the brothers were allowed to return to the U.S. later that summer.
In 2017, Yusuf Wehelie was sentenced to 10 years in prison for illegally transporting high-powered weapons in a case where he spoke with an undercover witness about his desire to shoot up a military recruitment center on behalf of the Islamic State group.
A painful reminder of their daughter Morgan Harrington's murder ten years ago after she left a concert in Charlottesville alone also recalls that it brought some closure. WFIR's Gene Marrano has more:
From Franklin County Sheriff's Office:On January 18, 2020, while on routine patrol in Franklin County, a deputy from the Franklin County Sheriff's Office conducted a traffic stop on Virgil H. Goode Hwy. in the Boones Mill community of Franklin County. The vehicle was stopped for a missing front license plate and the registration displayed did not belong on the vehicle. During the traffic stop, the deputy searched the vehicle and located approximately 100 small baggies containing powder residue, numerous syringes and a set of digital scales. A field test kit conducted on the powder residue in one of the bags tested positive for heroin. The owner of the vehicle, Troy Jacob Wickline, was charged with possession with intent to distribute a Schedule I or II Controlled Substance. Wickline was released later that day on a $5,000.00 secured bond.
A Vinton-area woman is charged with stealing funds from the Christian school where she worked. The Bedford County Sheriff's Office says the investigation started in December when Mineral Springs Christian School reported a possible embezzlement. That led to the arrest this week of 44-year-old Christi Gray on eight felony counts. There is no word on how much money may be involved.
NEWS RELEASE: On December 12, 2019, the Bedford County Sheriff's Office received a report from the Mineral Springs Christian School reference to a possible embezzlement.
On January 22, 2020 after an intensive investigation, Christi Gray, age 44, of Vinton was arrested and charged with four counts of Felony Embezzlement and four counts of Felony Obtain Money by False Pretenses. She was released on an unsecured bond. At the time of the crimes, Gray was employed by the school.
The investigation continues into this case.
GREENBELT, Md. (AP) — A former Canadian Armed Forces reservist plotted with other members of a white supremacist group to carry out "essentially a paramilitary strike" at a Virginia gun rights rally, a federal prosecutor said Wednesday.
U.S. Magistrate Judge Timothy Sullivan agreed to keep Patrik Mathews, 27, detained in federal custody pending a Jan. 30 preliminary hearing.
Mathews leaned back in his chair and quietly laughed when the magistrate read aloud a transcript of a video in which the Canadian national advocated for killing people, poisoning water supplies and derailing trains.
"This is a very dangerous person," the magistrate said during Mathews' detention hearing in Maryland. "He espouses very dangerous beliefs."
Mathews and two other men were arrested last Thursday on federal felony charges in Maryland and Delaware, just days before they were believed to be headed to a pro-gun rally in Virginia's capital. Federal prosecutors said in a court filing Tuesday that a hidden camera captured the men discussing "the planning of violence" at the rally and expressed hope that bloodshed could start a civil war. Monday's event had attracted tens of thousands of people and ended peacefully.
"This is a domestic terrorist investigation," Assistant U.S. Attorney Thomas Windom said Wednesday.
Defense attorney Joseph Balter said Mathews may have used "alarming" and "outrageous" language in conversations captured on video at a Delaware home in the days leading up to the rally. But Balter said his client's statements are protected by the First Amendment as free speech and did not reflect any specific plans for violence.
"One man's domestic terrorist can be another man's exercise of his First Amendment rights," Balter said.
Windom said the men were preparing for a civil war when they packed up food and other supplies that they apparently intended to use during and after the Virginia rally.
"Mr. Mathews was not arrested for violating the First Amendment of the Constitution," Windom said.
Another man who was arrested, Brian Mark Lemley Jr., waived his right to a detention hearing. A third defendant, William Garfield Bilbrough IV, is expected to appear in court at separate detention hearing Wednesday.
A closed-circuit television camera and microphone installed by investigators in a Delaware home captured Mathews talking about the Virginia rally as a "boundless" opportunity, prosecutors said.
"And the thing is you've got tons of guys who … should be radicalized enough to know that all you gotta do is start making things go wrong and if Virginia can spiral out to … full blown civil war," he said.
Lemley talked about using a thermal imaging scope affixed to his rifle to ambush unsuspecting civilians and police officers, prosecutors said.
"I need to claim my first victim," Lemley said on Dec. 23, according to Tuesday's detention memo.
"We could essentially like be literally hunting people," Mathews said, according to prosecutors. "You could provide overwatch while I get close to do what needs to be done to certain things."
FBI agents arrested Mathews, Lemley and Bilbrough as part of a broader investigation of The Base. Authorities in Georgia and Wisconsin also arrested four other men linked to the group.
Mathews and Lemley are charged with transporting a firearm and ammunition with intent to commit a felony. Bilbrough is charged with "transporting and harboring aliens."
Bilbrough's attorney, Robert Bonsib, said last Thursday that he was "underwhelmed" by a prosecutor's arguments for keeping his client detained. Bilbrough was the only one of the three men not facing a firearms-related charge.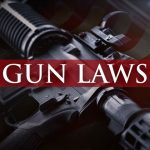 Thousands of gun-rights activists from Virginia and from around the country rallied peacefully in Richmond today, protesting plans by the state's Democratic leadership to pass gun-control legislation. Richmond police now say an estimated 22,000 people showed up – far less than the 50,000 that had been predicted by some. Concerns about violence from possible clashes with gun law supporters were allayed. Proponents of gun control legislation are calling for bills that address issues like universal background checks and red flag laws. The description of who was expected to attend today's Lobby Day rally in Richmond for gun rights did not sit well with an African American protester who was there in support, as he said in a video that was was posted on the Virginia Citizen's Defense League Facebook page.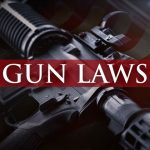 Statewide polls consistently show support for legislation that would put limits on who can own a firearm but those opposed to such bills will rally in Richmond today. More from WFIR's Gene Marrano: