Gene Marrano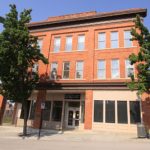 A spokesperson for the Dumas Hotel Legacy confirms the group has filed a lawsuit against TAP for breach of contract – after Total Action for Progress said they had pulled the historic Dumas property off the market. DHL says they had already started the process of assembling the funds needed to purchase the Dumas. The spokesperson says additional information will be made public soon. The suit was filed in Roanoke Circuit Court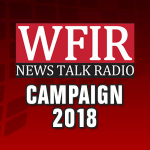 Four-term 9th district Republican Congressman Morgan Griffith is facing a second challenge from Democrat Anthony Flaccavento next month. Tax cuts were an issue when they debated the issues in Bluefield last night, as WFIR's Gene Marrano reports:

The Holiday shopping spree is coming and one favorite to kickoff the season returns in a few weeks to the Berglund Center. More on the annual "Stocked Market" from WFIR's Gene Marrano: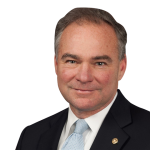 Democratic U.S. Senate candidate Tim Kaine has been endorsed by the Washington Post. No surprise there perhaps; WFIR's Gene Marrano spoke to the incumbent Democrat live on-air this morning:
hear our complete live conversation with Senator Kaine below: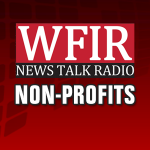 Its called "Lock and Talk" – a three-pronged campaign that seeks to promote wellness – and prevent suicide. A local suicide prevention council will champion the program. WFIR's Gene Marrano has that story: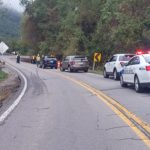 MONDAY UPDATE: Roanoke County Police have identified the driver killed in Sunday's fatal accident along Bent Mountain Road in southwest Roanoke County. Police say 75-year-old Lawrence Larson of Bent Mountain was driving a car that collided head-on with a dump truck. The name of the truck driver has not yet been released. Police say the truck is owned by Boring Contractors of Abingdon.
PREVIOUS: Roanoke County Police report Bent Mountain Rd was cleared with all lanes open late this evening around 9:30.
(from Roanoke County police) At approximately 2:50 p.m., a dump truck with a full load of dirt and gravel traveling northbound in the 8200 block of Bent Mountain Road hit head-on a four-door sedan traveling southbound. Both vehicles ran over the ravine. At this time there is one confirmed fatality.
Bent Mountain Rd is closed between the 7900 block and 8300 block. Drivers should avoid this area. Bypass routes include the Blue Ridge Parkway and Sugar Camp Creek Road. The Roanoke County Police Department, Roanoke County Fire & Rescue and VDOT are on scene and working to open up one lane. (no further update from RoCo PD as of 8:45pm)
(ABC News) Donald Trump's job approval rating advanced to its second-highest of his career in a new ABC News/Washington Post poll, but not by enough to erase a double-digit Democratic lead in midterm  election vote preferences.
Boosted by comparatively strong ratings on the economy, Trump has 41 percent approval for his work in office overall, up from 36 percent in late August. Still, 54 percent disapprove – a problem for the Republican Party given that most potential voters say they're looking for candidates who share their opinion of the president
Democratic candidates for the House lead Republicans by 11 percentage points among registered voters, 53-42 percent. That holds among likely voters across a range of turnout scenarios, with 12- to 14-point Democratic leads. It's difficult for Democrats to hold their vote share in the shift from registered to likely voters, especially in midterms– a testament to Democratic motivation this year.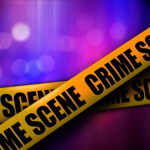 (Update) On October 13 Roanoke Police arrested Christopher King, 34 of Roanoke without incident. King is charged with Second degree Murder in the death of Travon Lee. King and Lee were known to one another prior to this incident. The investigation is on going.
(Original Roanoke City police release from Friday) On October 12 at about 10:00pm, Roanoke Police responded to a report of a large disorder in the 600 block of 11th St NW. On arrival officers located Travon Lee, 24 of Supply, VA, with a stab wound to his chest. Lee was transported by Roanoke Fire-EMS to Carilion Roanoke Memorial Hospital where he was pronounced deceased.