Gene Marrano
(Botetourt County Sheriff's Office) Over the past several months we have seen multiple cases of catalytic converters stolen from parked vehicles. We have made arrests in some of the cases however the thieves are continuing to target garages, boat launch parking areas, store parking lots and commuter lots where vehicles are left unattended.
Catalytic converters contain three valuable metals, platinum, palladium and rhodium that help remove toxins from the vehicles emissions. Thieves will then scrap the converters at local scrap yards collecting hundreds of dollars for the valuable metals from within the catalytic converter.
Some of these thefts are occurring during broad daylight. If you witness suspicious activity, such as an individual crawling under a car, notify us immediately. Investigators are diligently working to solve these cases but as always if you have information leading to the arrest and conviction of those involved we offer up to a $1000 reward for information. For more information call Deputy David Moyer at 540-928-2260.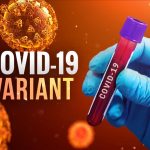 (July 30th, 2021) The Delta variant is dominant in Virginia, driving an increase in cases. All areas of Virginia are seeing case growth, with 10 of 35 Health Districts experiencing surges. Model projections indicate that, along current trajectories, cases could exceed last January's peak.
Evidence is building that the Delta variant causes more severe disease, adding to the threat posed by its increased transmissibility. Vaccines are our best defense against the Delta variant, drastically reducing the risk of infection and severe disease.
With the Delta virus becoming dominant, the model estimates cases will return to growth
through the fall, reaching levels not seen since April in mid-September. Vaccination rates are
still below herd immunity levels and, with many Virginians returning to normal, the virus has
room to run. If the Delta variant continues to spread, cases could peak at 103 average daily
cases per 100,000 in mid September.
To lessen the projected peak, we must give vaccines time to have an impact. If vaccination
rates pick up, the model estimates that over 60,000 cases could be avoided.  The Delta variant, first identified in India, is now well established in Virginia. Over 70% of new COVID19 cases in the Commonwealth are of the Delta variant. Models predict this figure will reach 90% by mid-August. The Alpha variant, which was dominant from April to July, has declined and is expected to represent fewer than 10% of cases by mid-August.
The Delta variant is more capable of causing breakthrough infections in fully vaccinated individuals than prior strains. However, confidence in the efficacy of these vaccines remains
high.
The Roanoke Valley Greenways Coordinator since that job came into existence in 1996 steps down in a few days. Well-wishers and those Liz Belcher has worked with as the greenway and natural surface trail system grew over the past 25 years celebrated that legacy on Wednesday, as WFIR's Gene Marrano reports: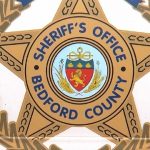 The Bedford County Sheriff's Office responded to 2365 Difficult Creek Road Bedford, to attempt to locate a wanted subject on Franklin County charges.  After locating the wanted person, a search warrant was obtained, and Investigators located several stolen tractors on the property.  The owner of the residence, Roger Wayne Gray 2nd, age 54, was subsequently arrested on 2 counts of Possession of Stolen Property, 1 count of Possession of Ammunition by a Convicted Felon and 1 count of Possession of a Controlled substance. Mr. Gray is currently being held without bond at the Blue Ridge Regional Jail, Bedford Adult Detention Center.
The director of the Roanoke City and Alleghany Health Districts says there is currently no "magic number" regarding the rising COVID infection rates that would lead to another Virginia Department of Health mask mandate. Dr. Cynthia Morrow said today she will wait for the "experts" to weigh in – basing any guidance on the most recent information about the Delta variant as it emerges. The local health districts have also hired a new "outreach team" in another effort to reach the vaccine-hesitant.
The first medicinal marijuana-only retail outlet in Virginia cut the ribbon in Salem today on West Main Street – although the official opening at "RISE Salem" for those with prescriptions won't come until early August. Jack Page is Virginia Market Leader for Dharma Pharmaceuticals, which grows and the dispenses cannabis for medical purposes only in this region. He expects more tweaks in the General Assembly next year. Abingdon-based Dharma Pharmaceuticals is authorized to set up several retail satellite outlets in southwest Virginia.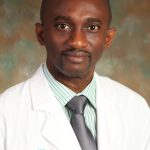 In what is bound to be an unpleasant reminder of the past year for some, the CDC has just issued a new guidance, suggesting that even those who are vaccinated wear mask inside public spaces where the COVID infection rate has spiked. Dr. Anthony Baffoe-Bonnie is medical director of infection prevention and control at Carilion Clinic; he says Carilion "will follow the guidance" of the CDC.