Gene Marrano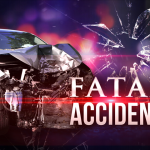 (from Roanoke City PD) On August 6 around 5:45pm, Roanoke Police responded to the intersection of 17th Street NW and Loudon Avenue NW in reference to a motor vehicle crash involving a motorcycle. Responding officers located an adult male lying in the roadway next to a motorcycle and another vehicle a short distance away. The man was pronounced deceased on scene. This incident is being investigated as a traffic fatality. Preliminary information shows the vehicle was traveling east toward the intersection and the motorcycle was traveling west. At or near the intersection, the motorcycle entered the vehicle's lane of travel and was struck by the vehicle. The driver of the vehicle is cooperating with the investigation. No arrests have been made at this time regarding this incident. This is an ongoing investigation. Anyone with information about this incident is asked to call (540)344-8500 and share what you know. You can also text us at 274637; please begin the text with "RoanokePD" to ensure it's properly sent. Both calls and texts
can remain anonymous.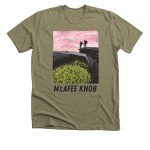 Two organizations associated with the Appalachian Trail are working to raise $200,000 to purchase property near McAfee Knob – hoping to earmark it for much needed parking. The story from WFIR's Gene Marrano: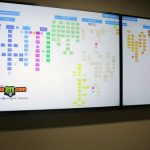 Roanoke Emergency officials say features of a soon to open call center allow them to adapt in the case of an emergency. WFIR's Clark Palmer explains.
see video below for tour of new E-911/VA811 center: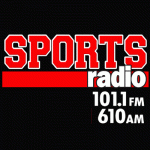 Virginia Tech athletic department officials are defending their COVID-19 testing protocols after former cornerback Caleb Farley claimed his Tech teammates were "going home, going to Myrtle Beach, coming back to campus and weren't getting tested." Tech Athletic Director Whit Babcock addressed the media yesterday:

Roanoke City's Emergency 9-1-1 call center moves in soon to the new Blue Hills Communications Center, but Virginia Utility Protective Services – "Virginia 811", is already onsite at the Roanoke Centre for Industry and Technology. WFIR took a tour several days ago, as Gene Marrano reports: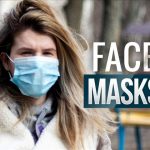 Questions remain in the minds of some about the effectiveness of face coverings to stop the spread of the coronavirus. We asked Dr. Molly O'Dell with the Roanoke City and Alleghany Health Districts about it yesterday, as WFIR's Gene Marrano reports: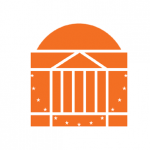 The University of Virginia will delay undergraduate in-person instruction and residence hall move-in dates by two weeks, in response to an uptick in local and national coronavirus cases. Undergraduate courses will still begin Aug. 25, but all online. In-person instruction will now begin September 8th and students will be able to move into residence halls several days before. Graduate and professional programs will start as previously planned.
(more from UVA news release) A more complete move-in schedule will be released at a later date, and University leaders also urged students who plan to live off-Grounds to delay their return until in-person courses resume. Although undergraduate residence halls will not be open, some students with extenuating circumstances may need to return to Grounds as originally planned, and the University will work to accommodate these students with alternate housing arrangements over the course of the two-week delay. International students who plan to attend the University in person this semester should plan to arrive in the United States by Aug. 25 in order to comply with quarantine and immigration requirements.
Roanoke County is once again teaming up with Roanoke City and Salem to "Load the Bus for Kids," collecting donated school supplies for children in need. Backpacks, notebooks, binders and pencils are among the many items requested.  School supply donations can be dropped off now through this Sunday at Roanoke Valley Wal-Mart stores. This weekend is also the annual tax-free weekend for many back-to-school related items. Chuck Lionberger is with Roanoke County Public Schools: