Gene Marrano
Its that time of year again – the Open Studios Tour of Roanoke is back this Saturday and Sunday – a chance to meet local artists and special guests in their work environments. More from WFIR's Gene Marrano: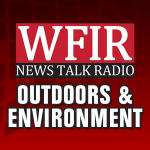 A 2018 update of the first "Outdoor Benchmark Analysis" in 2012 that compared the Roanoke region to "peer outdoor communities" like Boulder Colorado, Asheville and Chattanooga has been released. It shows the Roanoke region gained in some categories, dropped back in a few others and was stable elsewhere. The new Outdoor Benchmark Analysis looks at miles of greenway, running events, outdoor employment and a host of other reference points. The Roanoke Regional Partnership will share the report with organizations like Visit Virginia's Blue Ridge, where Landon Howard is the president:
See link to full report below:
https://documentcloud.adobe.com/link/track?uri=urn%3Aaaid%3Ascds%3AUS%3Ae95ea45d-31ad-46dc-8ed1-9a13a2e8192a
Once the hoopla over the Mueller report and what might happen next in Congress dies down no doubt the immigration issue – and the wall – will be back front and center in DC. Republican Congressman Morgan Griffith weighed in last week as WFIR's Gene Marrano reports: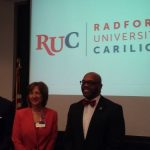 By the fall semester Jefferson College of Health Sciences in downtown Roanoke should officially be Radford University Carilion. The state approval is in place and now the final word on accreditation for the new entity should come by June. Brian Hemphill is the president of Radford University. This morning Hemphill joined leaders at Jefferson College and Carilion when a logo for the new school was unveiled. The final commencement for Jefferson College of Health Sciences takes place next Friday.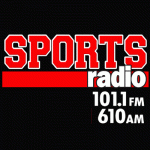 The Roanoke Rail Yard Dawgs came within a period and a half of making it to the SPHL finals before bowing out against Birmingham on Saturday. Chairman of the Board Bob McGinn is proud of his team – also joking that they got "no respect" – a la the late comedian Rodney Dangerfield:
Hear an extended conversation with Bob McGinn below:
The Governor's office just announced a new regulation that aims to reduce and cap carbon emissions from power-producing plants. A local Roanoke delegate is all for it. WFIR's Gene Marrano spoke with Sam Rasoul this morning:
4-22 Rasoul-Climate Wrap#1-WEB
Click below to hear an extended conversation with Delegate Sam Rasoul on the recent General Asembly sessions: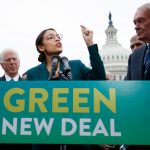 A new group called "Roanoke Sunrise" is holding a "Green New Deal" Town Hall meeting tonight and ALL are invited – even those who don't buy the plan to eliminate carbon emissions by 2050. More from WFIR's Gene Marrano:
Star City Comedy has brought a number of national acts to Roanoke in recent years and for the next two nights that's happening again. Funny man Chris Kattan visited the studio this morning and WFIR's Gene Marrano has the story: