Gene Marrano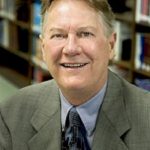 The book is called "Executive Order 14,900" – a historical and political thriller written by a retired long time federal employee. It will strike a chord says the North Carolina author, who is in Roanoke to sign copies of it tomorrow, as WFIR's Gene Marrano reports:

US Senator Tim Kaine weighed in on the closing of the Freight Car America shop in Roanoke, where production has ended. He's one of several lawmakers that is asking Freight Car America for answers, as WFIR's Gene Marrano reports:
The U.S. Department of Housing and Urban Development and the Roanoke Redevelopment and Housing Authority announced a new program today – a "EnVision Center" for those in HUD-subsidized housing that will make it easier to access other services that can lift them out of poverty – in the areas of education, job training, health, and leadership. Roanoke City manager Bob Cowell was on hand at R-R-H-A for the announcement.  There may or may not be a physical EnVision Center established; Cowell says its more about collating resources already available. There are less than two dozen HUD EnVision Centers nationwide.
You may not want to think about it but Old Man Winter may be just around the corner. It's time to prepare. The Virginia Department of Transportation says it is, as WFIR's Gene Marrano reports: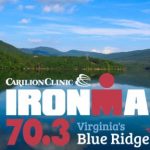 The National Park Service is seeking public comment on closing down a 21 mile section of the Blue Ridge Parkway for hours – from Peaks of Otter to mile post 112 – for the Ironman 70.3 triathlon next June 6. More on a story we first told you about last week from WFIR's Gene Marrano:
Send your comments about a possible Blue Ridge Parkway closure on a 21 mile segment next June to the National Park Service via the link below:
https://parkplanning.nps.gov/document.cfm?parkID=355&projectID=91400&documentID=99317&utm_campaign=
Two more Kroger stores in the Roanoke Valley have cut the ribbon on makeovers within the past week. They should be the last for a while. More from WFIR's Gene Marrano:
Much more natural light, wider hallways, right-sized classrooms – in actuality just about everything will be changed when the 40 million dollar makeover at Cave Spring High School is finished some time next year. WFIR's Gene Marrano took the tour yesterday: