Gene Marrano
As Botetourt County grows, the new Fire & EMS chief is working on a plan for the future. The public can have their say on Monday, as WFIR's Gene Marrano reports:
On a tour of southwestern, central and Southside Virginia Democratic US Senator Mark Warner talked about economic development and "food deserts," but the recent partial government shutdown was also on his mind. WFIR's Gene Marrano has that story: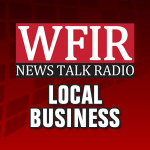 Financial support from the "Go Virginia" economic development initiative means that the Regional Acceleration and Mentoring Program – RAMP – will offer guaranteed funding to the next group of 5 cohorts. WFIR's Gene Marrano has the details: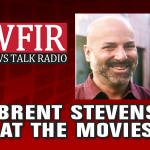 The Academy Awards will be televised Sunday night and Grandin Theatre board member Brent Stevens will be among the millions watching to see which films and actors get an Oscar. Stevens – also heard here on the "Cineminute" and "At the Movies" segments – was live in studio this morning. The complete conversation can be heard below: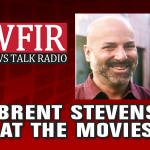 Now here's Brent Stevens from Hollins University "At the Movies" with what's new at the historic Grandin Theatre – a foreign language film set just after World War Two: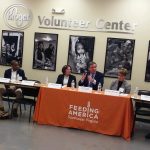 Solving the problem of America's "food deserts" isn't just about enticing a grocer to open stores in those underserved areas. Its also about being economically viable. More on a roundtable discussion that featured U.S. Senator Mark Warner yesterday from WFIR's Gene Marrano:
US Senator Mark Warner is on a tour of Southwestern and Central Virginia, where he is focusing on several issues. At the Feeding America Southwest Virginia food bank in Salem today the Democratic Senator was talking about the "Healthy Food Access for All Americans Act", which would provide tax credits and other incentives for grocers to build stores in "food deserts" where healthy foods are hard to find. Warner's bill comes up for consideration next month.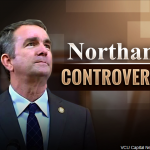 A random poll of more than 1100 likely voters statewide taken after the Democratic scandals in the executive office shows support for those at the top to remain in office. More from WFIR's Gene Marrano: