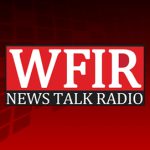 Transitional Options for Women is raising money this weekend through a yard sale and car wash to support their shelter. WFIR intern reporter Madison Everett has more:
The just-announced ban on transgenders in the military has drawn immediate reaction from Virginia's Governor. More from WFIR's Gene Marrano:
Hollins supervisor Al Bedrosian wants to make clear why he voted against a new 2-year contract extension for Roanoke County administrator Tom Gates yesterday  – it was the overall compensation package – not just the 1-point-5 percent raise Gates will get along with other employees. Bedrosian has been on the Board of Supervisors for three-and-a-half years. Bedrosian said that amounts to 28 percent, including deferred compensation. The other four supervisors voted for the new Gates contract.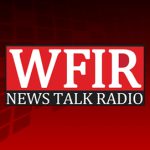 Parents, teachers, students and anyone else with concerns about bullying in local schools can sound off about it – and ask for solutions. WFIR's Gene Marrano has more on the "Anti-Bullying Alliance" and a public meeting this weekend:
Click below to hear much more about the Anti-Bullying Alliance: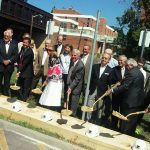 When the doors open it will be the biggest building on the community college campus. WFIR's Gene Marrano has more on a major change coming at Virginia Western:
The U.S. Senate is expected to vote as early as today on several versions of a health care bill crafted by Republicans. The Democratic candidate for Governor in Virginia will be watching. WFIR's Gene Marrano reports: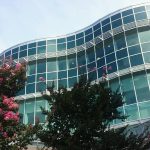 For the first time in its 8-year history there are more female freshman students at the Virginia Tech-Carilion School of Medicine than male. More on the Class of 2021 from WFIR's Gene Marrano:

The Town of Vinton is taking a page out of Roanoke City's book by using historic tax credits to create downtown living spaces. WFIR's Gene Marrano has more from the town's Mayor: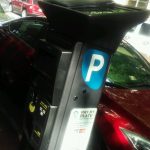 Representatives for Park Roanoke – the private firm that manages downtown parking spaces for the city – are demonstrating how the payment kiosks will work today before the start of Monday's pilot program. That's when 5 percent of the city's street parking stock will be metered for 90 days. Wyatt Poats in the general manager for Park Roanoke. The first hour in the metered spots will be free. Poats says downtown merchants are hoping it frees up more parking spaces in front of their stores.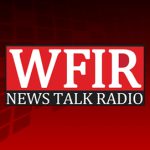 A first-time event featuring wheelchair basketball players tomorrow hopes to raise awareness – and funds – for a local team that wants to play competitive ball. More from WFIR's Gene Marrano: