Gene Marrano
Mill Mountain Theatre took the wraps off its 2020 season with a "reveal party" last night. More on what's in store from WFIR's Gene Marrano.
Click Below to hear a full length conversation with Ginger Poole about the 2020 Mill Mountain Theatre season:
Roanoke welcomes everyone with open arms, understanding and tolerance. That was the word this morning as "Welcoming Week" events kicked off at the City Market Building.  Delegate Sam Rasoul and Mayor Sherman Lea were among  the speakers this morning. Its an annual national event; in Roanoke it runs through the 22nd. City Manager Bob Cowell: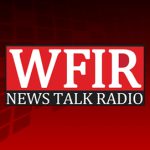 Its something many younger people can identify with – what to do with your life when an early pathway may not work anymore? A former standout athlete from the Valley now wants to help others figure it out, as WFIR's Gene Marrano reports: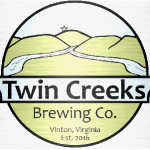 The Ballast Point tap room and restaurant in Daleville may be shutting down at the end of the month but for those looking for another scenic,somewhat out-of-the-way location to enjoy craft beer and a light meal, consider Twin Creeks Brewing Company – which will soon open a second location inside the historic Brugh tavern at Explore Park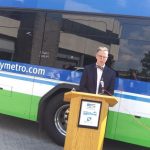 Are you ready to "Try Transit?" A program organized by the Virginia Department of Rail and Public Transportation is back in Roanoke next week Monday through Friday. Those who give Valley Metro buses a try can enter a contest to win free Amtrak tickets. If you are ready to Try Transit between Monday and Friday next week Ride Solutions is offering two free Valley Metro passes on its website. Vice Mayor Joe Cobb has been using the city's transit system more in recent months.  He also says a new Valley Metro app nearing completion will make it easier to find bus stops and how close the buses are running to schedule.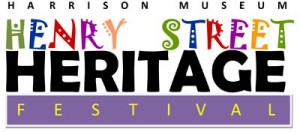 Its a big party every year and an important fundraiser for a museum at Center in the Square. More on the 30th annual Henry Street Heritage Festival this Saturday from WFIR's Gene Marrano:
Ballast Point itself may not be the real culprit as to the announced closing of its tasting room in Botetourt County. It may have more to due with the maximum return on investment for stockholders. WFIR's Gene Marrano explains: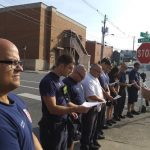 Outside of Salem's Fire Station Number One there's a 9/11 memorial created from steel beams that came from the World Trade Center Towers – which fell after the terrorist attacks 18 years ago today. More on an annual ceremony held there this morning from WFIR's Gene Marrano:
Some people want to see "game changers" like what's happened in Roanoke City with downtown housing or the Virginia Tech-Carilion campus – but Roanoke County is making the case that it is paving the way for major economic development-even issuing an in-house report on "wins" the last 5 years. More from WFIR's Gene Marrano: