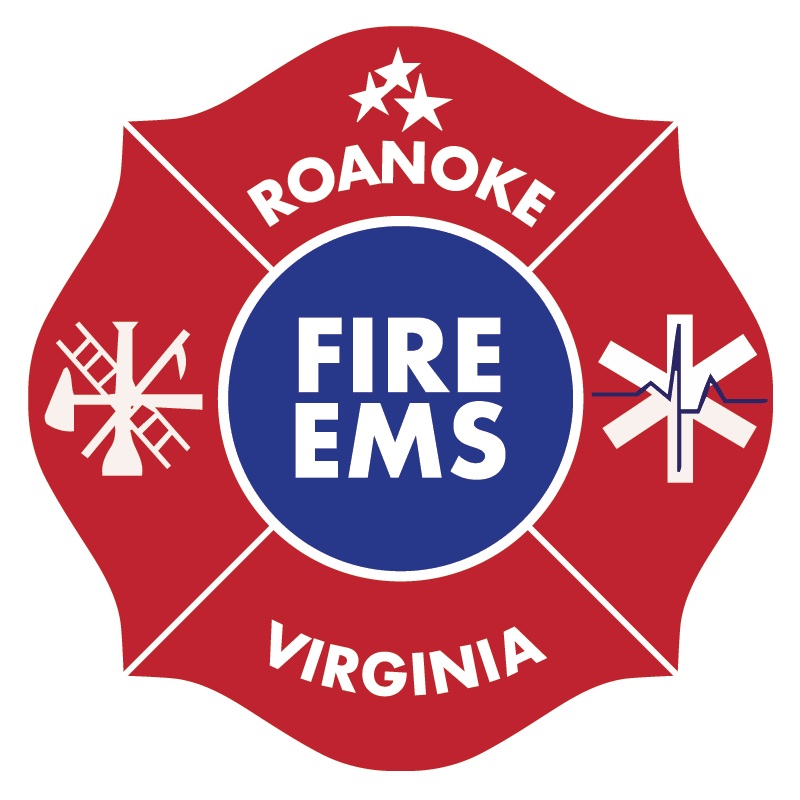 If an emergency situation arises when you and your family are out and about do you have a plan on how and where to reunite. Roanoke City Emergency officials urge you to develop a family reunification plan. WFIR's Denise Allen Membreno has more.

The long Memorial Day weekend means a trip out of town for some – but a "stay-cation" for others. A tip on what to do with the family if remaining close to home from WFIR's Gene Marrano:

ROANOKE POLICE INVESTIGATE HOMICIDE IN SE
Roanoke, Va.- On May 23, 2017 at 7:56 p.m., Roanoke police were dispatched to the intersection of 8th Street SE and Dale Avenue SE after receiving numerous 911 calls in reference to a male with a cut or stab wound to his neck. Witnesses described an adult male wandering near the intersection with the wound to his neck. Further information received from 911 callers indicated the victim had been picked up by a citizen in a vehicle and taken to Carilion Roanoke Memorial Hospital for treatment. Officers went to the hospital and found that the victim, Brandon Russell Mulhauser, age 37, from Roanoke, had a stab wound to his neck. He was later pronounced dead at the hospital. The investigation revealed that Mulhauser's death was a homicide. A suspect who was involved in an altercation with Mulhauser prior to the 911 calls has been identified. The suspect is an acquaintance of Mulheuser. The circumstances leading to the stabbing are still under investigation. No charges have been placed at this time. Anyone with information is encouraged to call the RPD tip line at 540-344-8500.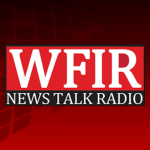 Organizers of a new bike share program lifted the kick-stand on hundreds of bikes this morning. Ride Solutions and Zagster debuted the program and WFIR's Denise Allen Membreno was there.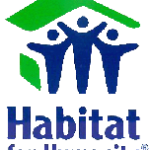 Sometime this week a very special house still under construction will be delivered to Buchanan – and its a first as WFIR's Gene Marrano reports: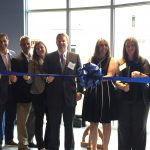 A project 5 years in the making has come to fruition and today the Blue Ridge Autism and Achievement Center celebrated its expansion.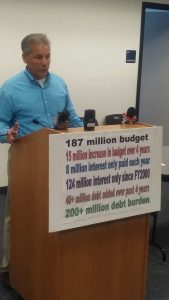 The Roanoke County Board of Supervisors is expected to approve the budget and capital improvement program for the next fiscal year later today – the one forecasted "no" vote is no surprise as WFIR's Gene Marrano reports:
A unique City Council meeting will convene later this week in northwest Roanoke – in the name of solidarity. The story from WFIR's Gene Marrano: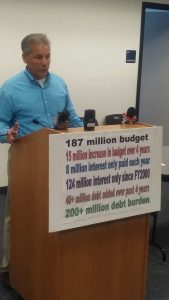 It's no shocker, but Roanoke County Supervisor Al Bedrosian declared today at a news conference he will vote "no" on the next fiscal year's $187 million budget and a capital projects plan at the Board meeting tomorrow. He also assailed the county's debt load. At the Hollins Library today in the district he represents, Bedrosian – who faces a Republican primary challenge next month – said the budget has increased by more than $15 million since he was elected more than three years ago.

Roanoke Mayor Sherman Lea has long said he wants more residents to share in the city's resurgence – he plans to show some how with a "Mayors Summit" on Wednesday. More from WFIR's Gene Marrano: