Gene Marrano
Hundreds of residents living at the Friendship Retirement Community now have another option when it comes to seeing a primary care physician – and its right on campus. The new Physicians Clinic would also be available to local community members not living on the Friendship campus. Friendship cut the ribbon this morning at its Hershberger Road site and the office of Dr. Erin Howes: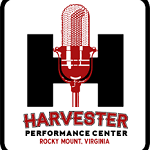 ROCKY MOUNT, Virginia — After bringing some 1,000 shows to Harvester Performance Center, General Manager Gary Jackson will retire from his post at the venue in February. Jackson was named Harvester general manager in 2013, nearly a year before the venue's opening in 2014. He was charged with developing a venue that would host high-quality acts and attract music lovers from across Southwest Virginia and beyond.
Town leaders chose Jackson for his history of success developing venues and his deep contacts within the music industry. He immediately set a high bar for performances, booking headliners including the Indigo Girls and Marty Stuart in the Harvester's first season. Since then, Jackson has continued to bring legends such as Willie Nelson, Merle Haggard, Kenny G, and Ricky Skaggs to the Harvester stage. Guests from more than three dozen states have traveled to Rocky Mount to catch their favorite artists, expanding the town's identity as a cultural destination.
When COVID-19 shuttered venues worldwide, Jackson responded by moving the music outside. Under the Harvester Outdoors banner, Jackson held a number of shows at the Rocky Mount Farmers Market and The Coves at Smith Mountain Lake.
"Gary Jackson did amazing things for Rocky Mount," said Mayor Steven Angle. "He helped establish the Harvester Performance Center as a world-class music venue, then shared that reputation within the music industry and brought in well-known acts for people to enjoy. This brought thousands of people to Rocky Mount. In doing so the Harvester became, and is, an important economic development investment for the town that benefits our businesses. Rocky Mount is very grateful and thanks Gary Jackson for all his hard work and dedication. He will be missed. We wish him well in his retirement."
Jackson credits the whole Harvester team and the involvement of the community for the venue's accomplishments. He also thanked the Rocky Mount Town Council. "I'm grateful to the mayor and the council for their support of me and the vision of the Harvester," Jackson said. Jackson's retirement is effective Feb. 5. The town will announce plans for the Harvester's management in the coming weeks.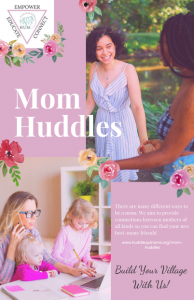 With one in 5 mothers nationally – 1 in 2 from at-risk populations, experiencing "maternal mental health" issues like postpartum anxiety disorders, a Roanoke-based support group for women is ready to step up and help. WFIR's Gene Marrano reports:
Click on link below to hear extended conversation on the HUM postpartum support group, with HUM co-founder Dr. Jacklyn Nunziato and Mandolin Restivo of Postpartum Support Virginia :
See link below to register for Feb. 5  Zoom support group meeting
https://zoom.us/meeting/register/tJIscO2qrjouHtFsOY7SJPgf0O5yGGmQTUh0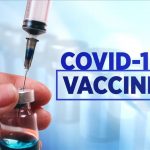 They went just like THAT! – 4000 slots for a 2-day mass vaccination event at at the Berglund Center this weekend for Phase 1-B recipients were filled within a couple of hours. Announcements about future mass COVID vaccination events will come through media channels. There were some problems with the online registration system, which a Carilion spokesman said began happening when the available appointment slots started filling up. Also of note: the online registration form did NOT issue a confirmation number as advertised; just show up with ID. Health district director Dr. Cynthia Morrow in the aftermath: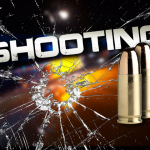 (Roanoke PD) On January 19, 2021 [last night] at approximately 11:30 p.m., Roanoke Police were notified of a person with a gunshot wound in the 4300 block of Williamson Road NW. Responding officers located an adult male inside a residence with what appeared to be non-life threatening gunshot wounds. Roanoke Fire-EMS transported the man to Carilion Roanoke Memorial Hospital for treatment. Detectives are still working to determine the events leading up to the shooting. No arrests have been made at this time and this remains an ongoing investigation.
Anyone with information about this incident is asked to call (540)344-8500 and share what you know. You can also text us at 274637; please begin the text with "RoanokePD" to ensure it's properly sent. Both calls and texts can remain anonymous.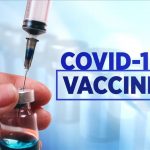 (Update 12 noon) Registration is already full for this weekend's 65+ community COVID-19 vaccine event at the Berglund Center – some 4000 people – after going live just this morning. Some reported receiving error messages as they went through the registration process – which Carilion says they are investigating now. That was a new software package for Carilion. Those that registered should receive a confirmation email.

Carilion Clinic and the Roanoke City and Alleghany Health Districts will host a two-day COVID-19 vaccination event for 4,000 Roanoke Valley community members 65 and older.  The event will be held at the Berglund Center (710 Williamson Road, Roanoke, VA 24016) on Saturday, Jan. 23 and Sunday, Jan. 24 from 9 a.m. to 9 p.m. Registration is required. Eligible community members 65 and older can register on a first-come, first-served basis online using the following links:
Saturday signup:
https://cw2-virginiah-va-production.herokuapp.com/client/registration?clinic_id=114
Sunday signup:
https://cw2-virginiah-va-production.herokuapp.com/client/registration?clinic_id=115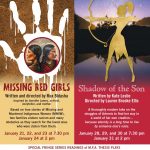 Its no shock that the Hollins-Mill Mountain Winter Festival of New Works featuring plays written by Hollins University students is virtual this year. Tomorrow through Sunday and again next week two plays will debut on Zoom. The first one is Missing Red Girls, about indigenous women and racism. Its written by Hollins graduate student Max Bidasha, the first native American playwriting student in the program says Todd Ristau,  who directs the Playwright's Lab at Hollins. See the Hollins Playwrights Lab Facebook page for a link to register for the two plays; "Shadow of the Sun" is next week. Missing Girls will have a live feel says Ristau: