Gene Marrano
Carilion Clinic is taking part in a trial of "theranostics" – developed in Australia with a special imaging agent from Canada that is used during a PET scan to diagnose cancers. It can also identify tumors in the body and direct a more focused treatment – with less "collateral damage" than chemotherapy for example. Carilion Clinic – working with Blue Ridge Cancer Care – is looking for local people that have exhausted all standard treatments for Cancer to be involved in the STARBURST study.
Dr. Bill Kiser is the director of molecular imaging and principal investigator for the "STARBURST" trial in the U.S.; he says the new treatment is not FDA approved as of now but says they can seek a "compassionate care," waiver during these procedures.

(from Virginia State Police) On Sept. 28, 2023, multiple local, state and federal law enforcement agencies effected 24 search warrants in nine southwest Virginia localities. The search warrants are part of an extensive, ongoing criminal investigation into allegations of money laundering and illegal narcotic distribution network by retail establishments in Lee, Montgomery, Pulaski, Roanoke, Scott, Smyth, Tazewell, Washington and Wythe counties. No arrests were made as a result of today's evidentiary search warrants. The investigation remains ongoing at this time.
The investigation involves the Buchanan, Dickenson, Carroll, Grayson, Lee, Montgomery, Patrick, Pulaski, Roanoke, Russell, Scott, Smyth, Tazewell and Washington County sheriff's offices; Gate City, Weber City, Abingdon, Damascus, Grundy, Richlands, Tazewell, Bluefield, Marion, Wythe, Galax, Pulaski, Blacksburg, Christiansburg and Radford police departments; Virginia State Police Bureau of Criminal Investigation's Wytheville and Salem field offices; United States Postal Inspection Service; Drug Enforcement Administration; Virginia Attorney General's Office; and the Lee, Montgomery, Pulaski, Roanoke, Scott, Smyth, Tazewell, Washington and Wythe County Commonwealth's Attorneys.  
Mental health is the focus of this year's Fall Festival at Morningside Urban Farm. Carilion says the mid-week event drew 100s of people last year. WFIR's Denise Allen Membreno has more.
Wells Fargo & Company will invest 87 million dollars to upgrade its financial services customer support center in Roanoke County – which could create an additional 1100 hundred jobs, on top of the more than 1650 employees who already work there. The 4 to 5 year expansion includes technology upgrades, amenities for employee dining and wellness options. Subject to General Assembly approval, Wells Fargo could be eligible for a 15 million dollar performance grant for the Plantation Road expansion. Estimated Annual economic impact is more than 300 million dollars. It represents the largest number of new jobs announced in the region from a single project in more than 40 years according to the Roanoke Regional Partnership, where John Hull is the executive director:
(news release) ROANOKE, VA— Wells Fargo & Company (NYSE: WFC) will invest $87 million to invest, modernize, and expand its customer support center in Roanoke County. The investment will allow room for the creation of approximately 1,100 new jobs and enhance the working experience for more than 1,650 current employees. This project will represent both the largest commercial office investment and single project employment announcement in Roanoke County's history, and Wells Fargo will become the largest employer in Roanoke County with this expansion.
"Wells Fargo is excited to announce this significant commitment to the Roanoke area as an important employment center for the company," said John W. Delaney, Head of Wells Fargo's Consumer Operations whose team has the largest presence on site. "We're one of the largest private employers in the Roanoke Region, and we are pleased to be able to make these investments in this space including, expanded amenities like food, health, and well-being options, as well as improved and expanded collaboration spaces, all supported through significant upgrades in technology throughout the building."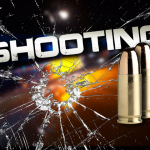 (from VSP) At the request of the Montgomery County Sheriff's Office, the Virginia State Police, Bureau of Criminal Investigation, Salem Division, is conducting an investigation into the death of male subject on Crozier Drive in Elliston, Va.   
The incident occurred on Sunday,
 September 24, 2023,
when Deputies attempted to speak with a suspicious male walking on Crozier Court in Montgomery County.  As deputies approached the white male, subject ran on foot behind a residence.  Officers gave chase.  The subject crossed Crozier Drive onto the property of East Montgomery High School.  As the officers caught up to the subject, the male produced a handgun and fired a single shot.  Officers attempted life saving measures, but the male subject died at the scene.
There is no evidence the officers discharged their firearms. 
The remains were transported the Office of the Chief Medical Examiner for identification.  
A handgun was recovered at the scene, and no officers were injured in the incident. 
The Roanoke area has been named one of the 25 Best U.S. Cities for hiking by HGTV, a ranking picked up by sister network CNN as well earlier this month. Kathryn Lucas of Visit Virginia's Blue Ridge says VBR worked directly with the author of that story; she also says the "Metro-Mountain" adventure offered by the Roanoke Valley is a perfect weekend getaway for those that live 3 to 4 hours away, accessible by Amtrak or the Interstate. The HGTV and CNN coverage comes right before what Lucas calls the valley's "peak tourist season," as the fall foliage colors reach their height.
American Rescue Plan Act federal funding is helping to leverage the work by Habitat for Humanity, which re-habs older homes and builds new affordable housing, often with the help of largely-volunteer crews. Habitat for Humanity-Roanoke has also launched a workforce development program that includes on-the-job training; more on that story tomorrow morning. At a 100-year-old house being renovated on Mountain Avenue Southeast,  Roanoke Vice-Mayor Joe Cobb other other city officials took a tour this morning: