Gene Marrano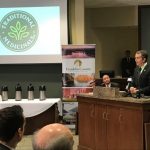 California based Traditional Medicinals will build a 30 million dollar east coast manufacturing and processing center at Summit View Business Park that will employ 56 employees to start. Its the third tenant announced so far. They will build a 125,000 sq ft facility on 30 acres. Governor Northam was on hand in Franklin County for the announcement this morning. The project is still in the design phase. Michael Burnette is the economic development director for Franklin County.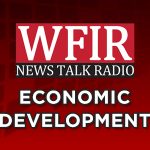 GO Virginia Region 2 will be celebrating the milestones reached by its first round of grantees at a special event tomorrow. More from WFIR's intern reporter Rachel Meell: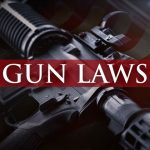 Thousands of gun-rights activists from Virginia and from around the country rallied peacefully in Richmond today, protesting plans by the state's Democratic leadership to pass gun-control legislation. Richmond police now say an estimated 22,000 people showed up – far less than the 50,000 that had been predicted by some. Concerns about violence from possible clashes with gun law supporters were allayed. Proponents of gun control legislation are calling for bills that address issues like universal background checks and red flag laws. The description of who was expected to attend today's Lobby Day rally in Richmond for gun rights did not sit well with an African American protester who was there in support, as he said in a video that was was posted on the Virginia Citizen's Defense League Facebook page.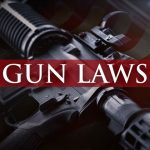 Statewide polls consistently show support for legislation that would put limits on who can own a firearm but those opposed to such bills will rally in Richmond today. More from WFIR's Gene Marrano: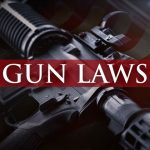 (news release) The Supreme Court of Virginia [has] denied a court challenge to Governor Ralph Northam's decision to temporarily ban firearms on Capitol grounds from 5:00 PM on Friday, January 17, 2020 until 5:00 PM on Tuesday, January 21, 2020. The Supreme Court ruling keeps this policy in place and comes one day after the Richmond Circuit Court ruled to affirm the order.
Governor Northam issued the following statement: I am grateful that this executive order stands, and that it will help to ensure the safety of all Virginians on Monday [a gun rights lobby day when as many as 50,000 are expected in Richmond's Capitol Square].  I am confident that the majority of those attending Monday's rally will be peaceful. I have full respect for their fundamental American right to voice their opinions. But over the past few days, the news has confirmed that that this rally is attracting extreme individuals and groups—including national hate, neo-Nazi, and white supremacist groups—who are threatening violence and looking to advance a violent agenda.
Meanwhile House Republican Leader Todd Gilbert issued the following statement: "Lobby Day is a time for people to peacefully assemble and petition their government. It is not a place for hate or violence. Any group that comes to Richmond to spread white supremacist garbage, or any other form of hate, violence, or civil unrest isn't welcome here. Thousands of law-abiding Virginians simply want to have their voices heard at the seat of government. "House Republicans reject any attempt by any group to infuse any kind of twisted or extreme worldview into this fundamentally democratic exercise. So there's no mistake, this is my message to any group that would subvert this event: you are not welcome here. While we and our Democratic colleagues may have differences, we are all Virginians and we will stand united in opposition to any threats of violence or civil unrest from any quarter."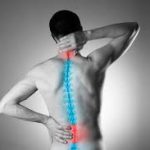 Is your back feeling a bit sore these days – may more than it did a few months ago? The season might have something to do with it as WFIR's Gene Marrano reports: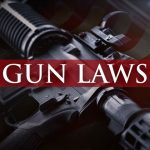 Ahead of Monday's pro-gun rally in Richmond's Capitol Square Moms Demand Action and Everytown for Gun Safety held a teleconference this morning. Courtney Champion is with the Virginia Chapter and lives in Richmond. Champion says voters made it clear at the polls last November that they want new gun control laws enacted; opponents say they fear loss of 2nd Amendment rights.
Meanwhile Virginia Democratic Attorney General Mark Herring has filed a brief with the state Supreme Court, asking it to deny an appeal by gun rights groups to block Governor Northam's temporary weapons ban on Capitol grounds. A lower court upheld that ban yesterday and this morning on a teleconference Eric Tirschwell with Everytown for Gun Safety said those who want the ban lifted have no standing. Northam put the temporary weapons ban in place due to the pro-gun rally scheduled for Monday.