Gene Marrano

(Mill Mountain Zoo news release)  Mill Mountain Zoo Co-Director Bill Baker has accepted a new position as Executive Director at the Gulf Breeze Zoo located in Gulf Breeze, Florida. His last day will be Tuesday, December 18, 2018. "It has been a great experience serving the Mill Mountain Zoo and working with such a dynamic team. The past three years have seen dramatic change and growth here at the Zoo and it has been great to be a part of that experience", noted Baker recently. The Zoo will be conducting a search for Baker's replacement. The Mill Mountain Zoo hosts 170 animals and currently attracts 50,000 regional and out of state visitors every year.  It also serves an additional 15,000 school children each year on site and through outreach activities.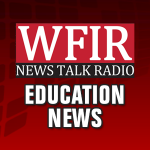 A $250,0000 grant from the Commonwealth will be used by United Way of Roanoke Valley to place more at-risk children in preschool programs. WFIR's Gene Marrano has the details:
12-11 UW Preschool Grant Wrap#1-WEB
Its official – Virginia Attorney General Mark Herring says he's going to run for governor. That from the Associated Press, after the Democrat told the Washington Post he's planning to run in 2021. Virginia does not allow governors to seek consecutive terms, meaning current Gov. Ralph Northam cannot run for re-election. Herring became attorney general in 2014. He easily won re-election last year and has been a frequent critic of the president and a vocal supporter of same-sex marriage, immigrant-friendly policies, and stricter gun control. Other Democrats who may run for governor in 2011 include Lt. Gov. Justin Fairfax and Richmond Mayor Levar Stoney.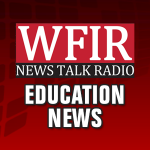 Legislation that became law on July 1st allows local school boards to allow unstructured recreation periods to be included in calculations of total instructional time – but changing a mindset has been slow. One grassroots organization wants to change that, as WFIR's Gene Marrano reports: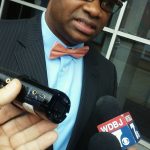 Shawn Hunter says he was acquitted of stalking charges in Bedford County General District Court today – saying the judge threw the case out after deciding an alleged incident in a Walmart parking lot where a former co-worker accused the Peacemakers founder of stalking did not meet that criteria. Hunter says he may now file civil rights charges against the Bedford Commonwealth's Attorney office and the police department over his arrest on that stalking charge, which he says was not supported by a video tape of the Walmart parking lot.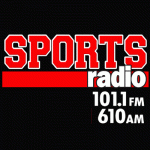 Liberty University has confirmed that former Ole Miss coach Hugh Freeze will be the next head football coach, replacing Turner Gill.  And after beating Birmingham last night 4 to 2 the Roanoke Rail Yard Dawgs are on the road tonight and tomorrow for two games against Macon: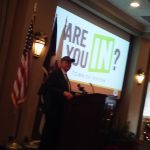 Vinton Mayor Brad Grose was center stage at the annual Vinton Area Chamber of Commerce "State of the Town" meeting earlier this week – where milestones big and small over the past year were featured. WFIR's Gene Marrano was there:
The largest private donation ever received by Virginia Tech will be used to foster growth on its joint campus in Roanoke. More from WFIR's Gene Marrano: