Gene Marrano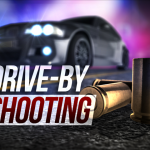 (from Roanoke PD) On Saturday October 24 at about 4:25 am, Roanoke Police were notified than an adult male has arrived via personal vehicle at Carilion Roanoke Memorial Hospital with a gun shot wound. Roanoke Officers responded and spoke with the male who advised he was traveling and pulled over in the area of 14th Street and Moorman Road NW and was standing outside his vehicle when an unknown vehicle drove by and he was shot. The male appeared to have non-life threatening wounds.
Additional Officers responded to the area and were unable to locate a crime scene.  Details on this incident are limited at this time. No arrests have been made regarding this investigation. Anyone with information about this incident is asked to call (540)344-8500 and share what you know. You can also text us at 274637; please begin the text with "RoanokePD" to ensure it's properly sent. Both calls and texts can remain anonymous.

(update Sat. PM) Roanoke Police have charged Anthony Jerome Buckner, age 51 of Roanoke Va,
with Driving Under the Influence in relation to the Police Involved accident that occurred last night in the 3300 Block Melrose Avenue NW. Both officers were released from Carilion Roanoke Memorial Hospital after receiving medical treatment. There are no further updates at this time.
(previously from Roanoke PD) On Friday October 23rd at about 7:20pm, Roanoke Police were investigating a motor vehicle accident in the 3300 Block Melrose Avenue NW. During the course of the initial investigation, one officer was seated inside a marked police vehicle and a second officer was standing to the side of the vehicle working the accident, when a SUV that was traveling east on Melrose Avenue approaching the scene collided with a parked unoccupied marked police
vehicle. The force of the collision forced the parked vehicle to move forward striking the occupied police vehicle.
Roanoke Fire-EMS responded and transported the male driver of the SUV and two Roanoke Police Officers to Carilion Roanoke Memorial Hospital for injuries sustained during this collision. This incident is still being
actively investigated to determine the cause of the collision. At this time no charges have been filed.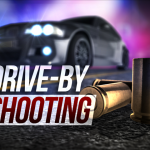 (from Roanoke City PD) On October 21 at approximately 2:00 pm, Roanoke Police were notified of a shooting that occurred on the Southbound I-581/Route 220 Corridor. Responding officers located a damaged vehicle with what appeared to be a bullet hole in the driver's side door. No one was struck by gunfire. Officers determined that the victim's vehicle attempted to merge onto I-581 Southbound at Orange Avenue when it encountered the suspect's vehicle. The suspect was traveling Southbound on I-581. Neither driver altered their speed to safely merge, which caused the victim's vehicle to collide with the guard rail. Both vehicles continued Southbound.
At some point, the driver of the suspect vehicle brandished a weapon and shot at the victim. A single bullet struck the victim's vehicle. The suspect was determined to be Jaylan Holland, 19 of Roanoke. There is no indication that the individuals involved are known to one another. Warrants were obtained, and officers began searching for Mr. Holland. Later that night, the department's Violent Suppression Team was able to locate and arrest Mr. Holland at a business in Salem. Jaylan Holland, 19 of Roanoke, was arrested and charged with shooting into an occupied vehicle. The investigation remains ongoing.
"This is an excellent example of what we have said numerous times and will continue to say," Roanoke Police Chief Sam Roman stated. "If you choose to engage in violent behavior or criminal activity, we are going to do everything we can to ensure you are held accountable for your actions. This act of gun violence was inexcusable, and I am extremely thankful that no
one was seriously injured during this incident."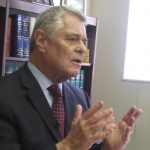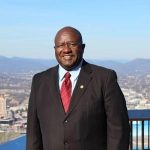 With less than two weeks before election day there were some sparks flying at yesterday's Roanoke Regional Chamber of Commerce Forum as incumbent Mayor Sherman Lea traded jabs with former longtime Mayor David Bowers. More from WFIR's Gene Marrano: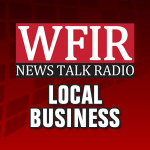 Elbit Systems of America-Night Vision has been awarded a contract by the United States Army worth 22.5 million dollars initially through the end of 2021 to produce night vision goggles at its Roanoke facility. The model to be produced here is advertised as having "unprecedented situational awareness during limited visibility conditions and increased lethality through faster target acquisition." Elbit Systems-Night Vision was previously known as Harris Corporation and ITT Night Vision.
(news release) FORT WORTH, TEXAS, OCT. 22, 2020 – Elbit Systems of America – Night Vision was awarded an Other Transaction Authority (OTA) contract from the United States Army for the Enhanced Night Vision Goggle – Binocular (ENVG-B) systems. The potential contract value under the OTA contract could reach a maximum of approximately $442 million. The U.S. Army did not define an overall time-frame for performance of the OTA contract. An initial contract in the amount of approximately $22.5 million for low-rate initial production (LRIP) of systems has been placed under the OTA contract, with a period of performance through December 2021, to be executed in Roanoke, Virginia. These systems will go through various qualification phases, including field trials and system testing.
"The Elbit Systems of America ENVG-B systems provide U.S. Warfighters with unprecedented situational awareness during limited visibility conditions and increased lethality through faster target acquisition. Made possible through close collaboration with the U.S. Army during Soldier Touch Point and test evaluation events, we are excited to transition this game-changing capability into production," said Raanan Horowitz, President and CEO of Elbit Systems of America.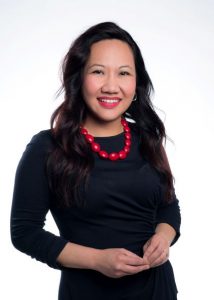 (UWRV release) United Way of Roanoke Valley is working to raise $2.7 million in the 2020 Campaign to help provide area nonprofits the funding they need to meet increasing needs in the region. "Even before COVID-19, hit, about a third of our neighbors were already struggling to make ends meet, despite being employed," said Abby Hamilton, President & CEO of United Way of Roanoke Valley. "Now, with the economic and health ramifications of the pandemic, more people are in need of assistance for various needs.  We have a tremendous opportunity to step up to strengthen the network of services that individuals and families will rely on.  It's going to take individuals, businesses, and nonprofits coming together to help our entire community recover, rebuild and be resilient. "
UWRV's traditional fundraising model of in-person meetings with workplaces has been expanded to include a virtual platform where people can learn more about the organization and its impact in the community. Visitors to uwrv.org/donate/ can then make one-time or monthly recurring donations without contact. More than 10,000 Roanoke Valley residents, half of whom are children, were impacted by United Way dollars last year, even before the organization began providing COVID assistance grants to help growing community needs resulting from the pandemic. UWRV has also launched Small Business United, a charitable sponsorship program that also serves as a promotional investment for members.
Boys & Girls Clubs of Southwest Virginia has announced a $100,000 scholarship endowment fund targeted for graduating high school students who attend local Boys & Girls Clubs. The Jim Barker Scholarship Fund is named for the Delta Dental of Virginia Chief Financial Officer, who attended a Bristol Boys & Girls Club as a youth. There is already $65,000 raised for that scholarship fund, with a goal of raising the remainder by the end of the year. Former Delta Dental CEO Mike Wise and his wife Danielle got it rolling with a $50,000 gift. Boys & Girls CEO Michelle Davis says the scholarship idea has been on the wish list for over a decade – and its one way to reward hard-working youth in the after school program: