Gene Marrano
Expect the "flu season" this year to be more severe than in the past few years – in part because most are no longer masking for COVID-19.  There is now a higher-dose flue vaccine for those 65 and older. Dr. Anthony Baffoe-Bonnie is the medical director for infection prevention and control at Carilion Clinic; he urges everyone to get the shot now – including younger people that may transmit influenza to family and friends, even if they exhibit no symptoms.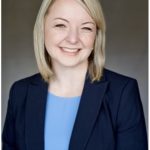 Roanoke County has announced the appointment of Megan Baker as Director of Economic Development. Baker will assume her new position October 24. She comes to Roanoke County from Peachtree City, Georgia where she currently serves as President of the Fayette County Development Authority (FCDA). Baker leads the business attraction and retention programs for Fayette County and spearheaded development of a 600-acre business park. Baker follows Jill Loope, who announced her retirement in July. Loope will be heading up the tourism department in Parks, Recreation and Tourism until next July, when she will officially retire
Prior to her role with the FCDA, Baker was Policy Director at the Georgia Chamber of Commerce where she led economic and demographic research and analysis for Georgia 2030, the Chamber's strategic initiative.
Roanoke County Fire and Rescue responded at 8:36 a.m. on Monday, October 3, 2022 to the 5700 block of Enchanted Lane, in the Clearbrook area, for the report of a residential structure fire. Upon arrival units from Station 7 (Clearbrook) found a one story brick home with smoke and fire showing from the roof of the structure. No one was home at the time of the fire. A family of 7 occupied the structure but were all gone at the time of the fire. There were no injuries. The fire was brought under control in about 40 minutes. Due to the lack of hydrants in the area, a tanker shuttle was utilized to bring sufficient water to fight the fire. The Roanoke County Fire Marshal's Office is on scene to investigate. The house is a total loss.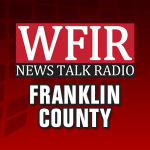 One person was taken to the hospital after being hit near the 16000 block of Snow Creek Road in Penhook Sunday morning. According to the Franklin Co. Sheriff's Office, a call reporting a possible hit-and-run came in at around 6:50 a.m. The driver was located shortly after but was not in custody as of this afternoon, according to WDBJ-7.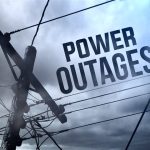 Situation (as of 10:50am) Heavy rain and gusty winds from the remnants of Hurricane Ian caused damage in parts of Appalachian Power's Virginia service area late Friday night, which left more than 29,000 customers without electric service.
Outages and Storm Response Efforts Around 6,500 customers affected by storm-related outages are currently without electric service. Damage assessors and line workers from West Virginia continue to assist local crews with service restoration in affected areas of Virginia.
Restoration Estimates Most customers who lost power due to storm damage in Virginia should have service restored by tonight. Restoration may extend beyond the estimated time in isolated cases with extensive damage.
For the best available information on each specific outage, click the outage location on Appalachian Power's Outage Map.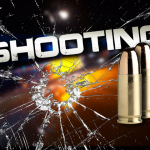 On October 1, 2022 at approximately 5:00 a.m., Roanoke Police were notified by the City of Roanoke E-911 Center of a person with a gunshot wound in the 800 block of Ferdinand Avenue SW. Responding officers located an adult female victim with what appeared to be a non-life threatening gunshot wound. Roanoke Fire-EMS transported the woman to Carilion Roanoke Memorial Hospital for treatment. Further details about this incident are limited at this time. No suspects were located on scene and no arrests have been made at this time