Gene Marrano
Minnesota Vikings offensive lineman – and former Virginia Tech Hokie – Christian Darrisaw took advantage of a bye week for his NFL team and returned to the Ronald McDonald House of Southwest Virginia to deliver a personal check for $10,000 today. Last year Darrisaw became an Ambassador for Ronald McDonald House, which provides temporary living spaces for those in the valley while a child receives medical care. Ronald McDonald House is also seeking donated supplies as it reopens in phases after being shuttered last year during the height of the pandemic.
(Statement from Virginia State Vaccination Liaison Dr. Danny Avula on CDC Recommendation of Moderna, J&J Booster Doses and 'Mixing and Matching') (Richmond, Va.) – On October 21, the Centers for Disease Control and Prevention (CDC) announced recommendations for booster shots for certain people who previously received the Moderna or Johnson & Johnson/Janssen (J&J) COVID-19 vaccines. Virginians will be able to receive boosters for Moderna and J&J beginning today.
For individuals who received either a Pfizer-BioNTech or Moderna vaccine, a single booster is recommended at least six months after completion of their initial series for those populations who are 65 years of age and older, those living in long-term care facilities, and those 18 years of age and up who are at increased risk due to underlying medical conditions or where they work or live. A single booster is recommended at least two months after completion of the Johnson & Johnson/Janssen vaccines for those 18 years of age and up.
The CDC also announced that there are now booster recommendations for all three available vaccines in the United States. Those individuals eligible for a booster vaccine may choose which vaccine to receive as their booster. Further guidance from the CDC in the coming days to help individuals understand these recommendations is expected.
The following statement is from Virginia's State Vaccination Liaison Dr. Danny Avula, MD, MPH.
"VDH has been working with our vaccination partners — pharmacies, healthcare providers, hospitals and other institutions — to prepare for the booster rollout.  In addition to these vaccination partners, Community Vaccination Centers (CVCs) are strategically located across the Commonwealth to ensure Virginians will be able to access a booster dose when it's recommended.  The move by the CDC to allow vaccine recipients to 'mix and match' vaccines for their boosters gives Virginians another level of choice in protecting themselves from COVID-19.
"If you decide to get a booster dose by mixing and matching, VDH urges you to consult with your doctor or healthcare provider who can assist you in making the best decision for your own situation. We also stress that all three vaccines authorized for administration in the United States are highly effective in preventing severe COVID-19 illness, hospitalization and death."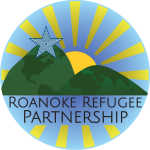 Virginia Tech-Carilion School of Medicine students who are also members of the Refugee and Immigrant Medical Association are raising money via an art auction that starts this Sunday – "An Afghan Crisis Fundraiser." The story from WFIR's Gene Marrano: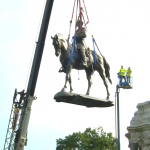 (AP) Virginia's Supreme Court won't reconsider its decision to allow removing a statue of Confederate General Robert E. Lee that was cut into pieces and hauled away from Richmond's Monument Avenue weeks ago. Today the court denied a motion for a rehearing. Four property owners who failed to block the removal filed the motion last month, alleging the justices made "several fundamental errors" in their September 2nd decision.
(from AG Mark Herring's office) The Supreme Court of Virginia has issued its
mandate
 in the Lee Statue case, denied rehearing, and denied "the motion for clarification and all relief requested therein" that had been filed by the people who fought to block the removal of the statue. This means that the plaintiffs' last ditch effort has failed and this case has reached the end of the line.
Attorney General Herring is proud of his work in this historic case, which resulted in the Lee statue being removed more than a month ago, following a unanimous decision from SCOVA that dissolved the injunction keeping the statue up. He believes it is time for the Commonwealth to move away from a past when leaders of a racist insurrection were glorified to a future that tells our whole history fully and truthfully.
You may not know his face but many will recognize his voice from animated series like Teenage Mutant Ninja Turtles, Pinky from Animaniacs, Jimmy Neutron and The Land Before Time. Rob Paulsen has made a living as the voice of 250-plus animated characters and has voiced over 1000 commercials. This weekend he's at Sonic-Con on the Liberty University campus, a hands-on convention for aspiring voice-over professionals. Sonic-Con 2021 starts tomorrow and runs through Sunday; it ends with an Animanics concert accompanied by the Liberty Symphony Orchestra. See the Sonic-Con website for tickets and information, or the link below:
After four years of operating the downtown Roanoke Tasting Room, Deschutes will not renew its lease and will cease operations at the end of the year. In part the global pandemic that has reduced traffic in all restaurants, pubs, and tasting rooms is to blame says Deschutes corporate. The Oregon craft brewer also decided not to build a production facility in Roanoke after a community-wide campaign that had landed a commitment from Deschutes to do that.
Press release from Deschutes Brewery: I am writing to inform you that after four years of operating our Roanoke, Virginia Tasting Room, Deschutes has made the tough decision not to renew our lease and will cease operations at the end of the year. We have all seen the global pandemic significantly reduce traffic in all restaurants, pubs, and tasting rooms, the Roanoke Tasting Room is no exception. As we prepare for closing, we plan to honor company commitments, treat all employees equitably and step forward with care and attention on how this impacts the Roanoke community and our dedicated co-owners who have managed this location over the past four + years. We are working with each team member on opportunities to continue with Deschutes in a new capacity.
Since we opened the Roanoke Tasting Room in August 2017, the community has graciously allowed us to share the Deschutes Brewery 33-year old craft beer legacy, values, and innovative spirit with our sister city. During this time, we have raised over $300,000 in support of area non-profits through events like the Deschutes Street Pub and Community Pints, and provided jobs while increasing the tourism. Going forward, Roanoke will remain a very valued and special part of Deschutes Brewery as we continue
to invest in the community through our partnership with Blue Ridge Beverage and community events.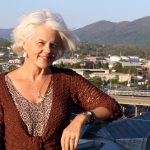 The next episode for the Hulu mini-series "Dopesick" drops today. Roanoke journalist Beth Macy wrote the best-selling book of the same name. She then spent five months as a writer and producer as part of the Dopesick Hulu production. WFIR's Gene Marrano spoke to Beth Macy last week via Zoom about treating Opioid Use Disorder – OUD, about bringing Oxycontin maker Purdue Pharma to justice over its role in the opioid addiction crisis – and about what's ahead. Here is a "Longer Listen":