Gene Marrano
Mill Mountain Theatre is hosting a concert called Boy Bands Through the Ages, highlighting some of the biggest hits by boy bands over the past 6 decades.. WFIR's Alex Powell has more: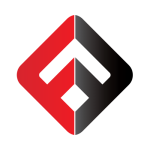 Learning can be a lifelong pursuit and for the third year Virginia Tech is teaming up with a private company focused on technical skill training to offer a unique "boot camp" that commences in July. The story from WFIR's Gene Marrano: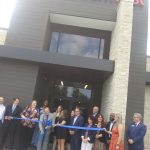 This morning, Freedom First Credit Union cut the ribbon on its new location in the Bonsack area of Roanoke County. The building used to be a SunTrust, but has since been revamped and renovated. The new Bonsack branch  is the ninth for Freedom First Credit Union, making it one of the most visible financial institutions in the area. Freedom First CEO Paul Phillips on the location:
According to the Roanoke City and Alleghany Health Districts, there is no health threat to the public based on a case of hepatitis A diagnosed in Roanoke last week Luigi's Gourmet Italian Restaurant on Brambleton Avenue. District director Dr. Cynthia Morrow confirmed that during a briefing this morning. Morrow also said most of the Hepatitis cases seen in the region come from those with substance abuse issues that are using needles to inject drugs.
At the start of the Roanoke Symphony Orchestra season finale for its classical music series late last month, an original, 2-minute composition called "Ukraine Lives," was played for the Berglund Center audience. David Stewart Wiley talks more about that with WFIR's Gene Marrano, "In Depth."
Hear the complete, 2 minute composition Ukraine Lives by Jerry Margolis: