Yesterday evening's storms created power outages for Appalachian Power customers. APCO has created a mobile alert system to warn customers of outages. WFIR intern reporter Madison Everett has more.
06-16 Power Outages Wraps1-WEB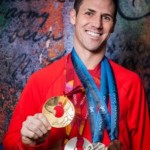 Virginia's largest multi-sport festival will be back in Lynchburg – and a few other locales – soon. details from WFIR's Bob Clark

Visitors to the valley and those looking to relocate can now take a multi-part "virtual tour" of Vinton as part of their decision making process. More from WFIR's Gene Marrano:

The Big Lick Burger Fest and Jam returns this weekend. Here's a preview from WFIR's Bob Clark.

The Virginia Cooperative Extension Service needs more Master Gardeners. More details from WFIR's Bob Clark:

If FloydFest is a bit too much but you enjoy the various styles of music at that multi-day event, "Floyd Fandango" next weekend might be the ticket as WFIR's Gene Marrano reports: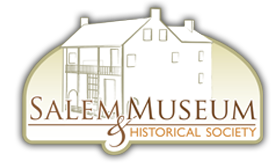 A local museum will explore a crucial period in American history next month. WFIR's Bob Clark reports
Governor Terry McAuliffe appeared at a news conference today to address this morning's shooting at a Republican Congressional baseball practice. WFIR's Ian Price has more:
06-14 McAuliffe-Shooting WEB-WRAP

Roanoke County Supervisor Al Bedrosian failed to win his party's nomination for a second term, but two other Republican incumbents had no trouble defeating their challengers. WFIR's Gene Marrano continues our primary team coverage:

The primary is over and now the campaign for Governor begins in earnest. Ed Gillespie is the Republican nominee; he will battle the current Democratic Lt. Governor – Ralph Northam – in November. Appearing live on WFIR this morning political analyst Bob Denton says this election will also be about President Trump.  You can hear the complete interview with Denton about yesterday's primary on the WFIR below:
6-14 Bob Denton Primary Wrap Up-WEB