Gene Marrano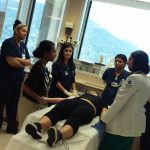 A church bus hits a tractor-trailer full of ammonia; multiple injuries and breathing problems ensue. That was this year's mock scenario at an "Interprofessional Education Simulation" last week. WFIR's Gene Marrano follows up on a story we first told you about last week:
If you're a fan of the Dojo Grill food truck – or maybe just gourmet coffee – you can now add the Taubman Museum of Art as a place to find them. More from WFIR's Gene Marrano:
On WFIR live in-studio this morning Roanoke City Council Candidate Robert Jeffrey Jr. refuted charges by former associates of that are taking him to court next Friday about compensation for past services, for his Colors Virginia magazine. Now Jeffrey has issued a statement, saying he will "prevail against these false claims through the justice system." He again called the charges "politically motivated." (see the full statement from Jeffrey below)
Response to False and Politically Motivated Attack Days before the Election
ROANOKE, Va. (April 18, 2018) – As a small business owner who has created jobs in the city, I am disappointed at the false accusations and politically calculated effort to discredit me days before the election by former contractors (in many cases from years ago). The false claims regarding payment to former contractors is a sad, politically orchestrated attempt to sully my reputation and distract from a campaign focused on Moving Roanoke Forward. Unfortunately, we're seeing the same dirty political tactics used in presidential elections here in our city council race.
I will directly address and prevail against these false claims through the justice system. Mr. [River] Laker (the organizer of this sad effort) and I ended our working relationship through a contractual agreement that included a final payment. Mr. Laker signed the agreement on March 2, 2018 and cashed the check on March 16, 2018. Please see attached signed contract by Mr. Laker and the check he cashed below. Unfortunately, Mr. Laker's well-publicized history and "penchant for stirring local controversy" has returned.
This sad, false, and politically motivated attack only encourages me to move forward and continue the work to Move Roanoke Forward. Over the next 2 weeks, I will continue to vigorously campaign across Roanoke and ask for your vote to build safe and healthy communities and expand economic opportunities.
Appearing live in-studio this morning, Democratic Roanoke City Council candidate Robert Jeffrey Jr. talked about the need for fresh ideas on Council – but he also responded to an e-mail sent to WFIR from people formerly associated with his "Colors Virginia" magazine – three of whom are taking his company to court next Friday on charges that include non-payment for services. One of those taking Jeffrey to General District Court next week – River Laker – says the issues have NOT been settled. Six people formerly associated with Jeffrey's magazine said they find him "unsuitable" for City Council.
Hear much more from Robert Jeffrey Jr. on this issue and his campaign below: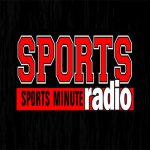 Franklin County resident Pam Rickard will run the Blue Ridge Marathon in Roanoke on Saturday morning –  6 days after she finished Monday's rainy and cold Boston Marathon … and in a losing cause Salem Red Sox third baseman Bobby Dalbec hit his team-leading 3rd home run last night:
The Foot Levelers Blue Ridge Marathon and related races don't start until early Saturday morning but there are other activities before and after – even for those not running, as WFIR's Gene Marrano reports:
Roanoke City Council candidate Joe Cobb was at a bus stop in northwest Roanoke today – rolling out a campaign plank regarding public transit and the Valley Metro bus system. Cobb called it "3 More Hours" and posted his message on Facebook.  Cobb – running as a Democrat – said some without their own vehicle are having to pay more for other means of transportation to get to work, because Valley Metro buses do not run late enough.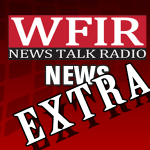 Roanoke City's proposed 292 million dollar budget includes money for a new emergency squad. City Manager Bob Cowell says the Fire-EMS department has been dealing increased calls for service in recent years: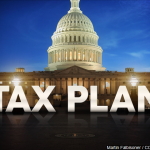 What better day to protest the tax reform bill passed by Congress late last year – if you didn't support it – than on tax deadline day? WFIR's Gene Marrano has more:
When Shawn Hunter stepped down as President of the Peacemakers citizen's group in northwest Roanoke to run for City Council, the person chosen to succeed him may have raised some eyebrows. Dennis Muhammad has a long-time connection to Nation of Islam leader Louis Farrakhan, who has made controversial statements over the years on different ethnic groups and religions. Speaking live in-studio this morning Hunter addressed the concerns some might have about the future of the Peacemakers.  Dennis Muhammad was on a security detail with Louis Farrakhan for almost 4 decades.
Hear the full length in-studio conversation with Shawn Hunter about his run for City Council below: