After one more game on the road tonight, the Roanoke Rail Yard Dawgs are back on home ice at the Berglund Center for three of their next four games – beginning with one tomorrow night versus Fayetteville. Head coach Sam Ftorek says his team is ready for some home cooking. Ftorekalso  says he's still looking for a number one goaltender to step up and claim that spot for the Rail Yard Dawgs. You can hear a complete conversation with Ftorek (and WFIR's Gene Marrano) below: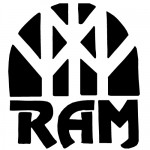 Cold weather means more and more people will be seeking shelter. WFIR's Bob Clark reports on one organization that has been doing this many, many years: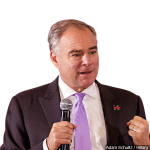 Virginia's Junior U.S. Senator has not been media-shy in recent weeks and yesterday Tim Kaine opined again on several topics – including President Trump's bombshell declaration about Jerusalem. WFIR's Gene Marrano has more from Kaine: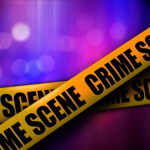 (From Roanoke City PD) On December 7 at 6:14 a.m., Roanoke Police were dispatched to the 1500 block of Patterson Avenue SW to investigate a shooting. The victim, Daniel Franklin Liptak, age 56, of Roanoke, was found in the front yard of a residence. He had been shot in the lower body. He was conscious when officers arrived. Roanoke Fire EMS transported Liptak to Carilion Roanoke Memorial Hospital where he was pronounced dead at 6:53 am. Officers have collected potential physical evidence and interviewed witnesses who heard shots fired. Witnesses observed two males running from the scene of the shooting. No arrests have been made at this time. Anyone with information is encouraged to call the RPD tip line at 540-344-8500. Callers can choose to remain anonymous.

The Virginia Water Control Board has approved a permit for the Mountain Valley Pipeline in Virginia after almost two days of hearings and testimonials from those for and against the proposed natural gas pipeline. It was approved with a change that would allow the state to have more oversight as the pipeline is built.  Bent Mountain resident and opponent Roberta Bondurant, who lies along the proposed route, said in a statement that Virginians would "continue to fight what amounts to a huge experiment of industrial development and the impacts on land, water and people." WDBJ-7 was there when MVP Project Manager Robert Cooper spoke to the Water Control Board: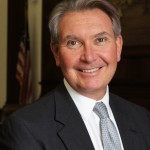 The State Water Control Board in Richmond has now approved the Mountain Valley Pipeline project, after reviewing the possible impact on streams and rivers it would cross. In-studio on WFIR this morning Roanoke County Administrator Tom Gates talked about that reality. Roanoke County received input from residents via a "Pipeline Advisory Board" over the past few years and kept them up to date as the Mountain Valley Pipeline consortium moved forward. Hear a complete conversation with County Administrator Tom Gates on link below:
Following a nationwide search, Roanoke's Lisa Sphar has been named the new Executive Director of the Virginia Museum of Transportation. Sphar will officially take over as Executive Director on January 1, 2018. "I am thrilled for the opportunity to continue the good work and positive momentum the museum has experienced in recent years," said incoming Virginia Museum of Transportation Executive Director, Lisa Sphar. "If you consider the history of Roanoke, the growth of the Commonwealth, and certainly the nation, advances in and access to transportation are major influencers shaping our society. I look forward to celebrating and honoring that heritage."
Last June, outgoing Executive Director Bev Fitzpatrick announced his intentions to retire. Soon after, a nationwide search was conducted for the Museum's next Executive Director. Fitzpatrick will stay on through December to assist with the transition and help acclimate Sphar to her new role. "I'm excited for the Museum, our supporters, and the thousands of visitors that enjoy our exhibits every year," said Fitzpatrick. "Lisa is a proven leader and a talented fundraiser which the Museum needs at this point in its development. She has the passion, talent, and determination to keep the official transportation museum of the Commonwealth on the right track."
Sphar's professional accomplishments and award-winning work with Advance Auto Parts helped hone her skills as a community engagement advocate. Of her many accomplishments with non-profit and for-profit organizations, Sphar's areas of expertise include marketing, strategic planning, business development, and fundraising.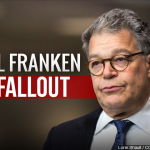 Calling it "the worst day of his political life," Minnesota Democratic Sen. Al Franken said Thursday he will resign from the U.S. Senate following a wave of sexual misconduct allegations against him that ranged from groping to forcibly trying to kiss women. Franken, who said that some of the complaints against him were "simply not true" and that he remembers others "differently," also took a parting shot at President Trump.
"There is some irony in the fact that I am leaving office while a man who has bragged on tape about his history of sexual assault sits in the Oval Office," he said during his 11-minute speech from the Senate floor. About 18 Democratic senators, staff and family members were on hand for the announcement. Alaska Sen. Dan Sullivan was the only Republican senator present.  New York Sen. Kirsten Gillibrand and Minnesota Sen. Amy Klobuchar were also in attendance. They were among the lengthy list of Democrats pressuring Franken to resign.  "As he and I discussed yesterday, this is the right decision," Klobuchar said in a statement.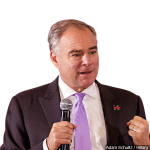 Minnesota Senator Al Franken announced his resignation late this morning in the wake of a growing number of claims of sexual harassment. Virginia U.S. Senator Tim Kaine addressed the issue beforehand on a teleconference this morning. Kaine said he spoke to Franken yesterday about his situation. He also says women are becoming more comfortable about making claims now – knowing they are more likely to be believed.