Gene Marrano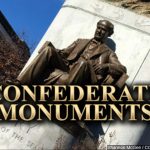 Lexington City Council voted – after a four hour meeting yesterday – to change the name of the city-owned Stonewall Jackson Memorial Cemetery.  The meeting was done by Zoom because of social distancing, but that didn't limit the amount of response. "We got both sides," Vice Mayor Marilyn Alexander told WDBJ-7.  "But the majority of people were for making a change. We not only received letters, but we had some people to actually speak." "It's important for people to know what it really feels like to live here and how we can be more inclusive of all our young people so that they can thrive here," Alexander explained.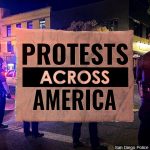 (from ABC News) An overnight protest on a closed Washington state freeway ended with two women in the hospital after a motorist barreled into the crowd, according to Washington State Patrol. For weeks, law enforcement authorities have warned pedestrian protesters not to use the highways as the setting for protests. "The freeway is simply not a safe place…We feared something like this would happen," said Captain Ron Mead, commander of Washington State Patrol field operations for District 2, at a press conference Saturday morning.
A 27-year-old man from Seattle is accused of driving his car onto the closed I-5, going around the vehicles that were supporting the protesters, and striking the pedestrians standing in the shoulder of the road, said Mead. Interstate 5 between SR 520 and I-90 was closed multiple times in the last 24 hours due to protests. A 32-year-old woman from Bellingham and a 24-year-old woman from Seattle were hit and taken to a nearby hospital. The younger woman is in critical condition after suffering life-threatening injuries while the other victim is in stable condition. The unidentified driver stopped the all-white sedan and was taken into custody for questioning. Mead said the driver passed a sobriety test and there's no indication that the car was stolen.
The Taubman Museum of Art is hosting a special exhibit – Celestial Centennial: The Art and Legacy of Dorothy Gillespie – in honor of the 100th anniversary of the renowned artist's Roanoke birth. The exhibit was funded in part by a City grant through the Roanoke Arts Commission. On Friday, July 3, the Museum released a video proclamation read by Vice-Mayor Joe Cobb, designating 2020 as "The Year of Color, Light, and Motion," in honor of Ms. Gillespie's career and body of work. The Museum reopened their doors to the public on Friday. Celestial Centennial will be on view through July 26. An additional exhibit, Dorothy Gillespie: Still Enchanting Virginia's Blue Ridge features Gillespie works in local private collections and will be on view through Nov. 8.
Roanoke City Manager Bob Cowell checks in with us occasionally and there is no shortage of news this time. WFIR's Gene Marrano spoke with Cowell earlier this week on a range of subjects, including Phase 3, economic recovery and the recent protests against racism. Here is a Longer Listen:
Phase 3 means local cultural institutions are opening their doors as well. As of today add the Taubman Museum of Art to that list, as WFIR's Gene Marrano reports:
The Roanoke City Fire Marshal has something to say about fireworks, WFIR intern reporter Camden Lazenby reports.
After raising well over the $30,000 they targeted to help reopen public swimming pools in Roanoke next year, the organizers behind that drive donated another $20,000 today to the Kirk Family YMCA for swim lessons there. Some of that donation will be used to transport children to the Kirk Family Y for swim lessons. Neither the Washington Park or Fallon Park public pools are expected to open this summer due to city budget cuts.  Local attorney John Fishwick Jr. helped spearhead the drive.  Joshua Yerkes is a senior director for the Y:
LewisGale Regional Health System and parent company HCA Virginia are now working to assist people who may not have insurance plans after they lost their job due to COVID-19. More from WFIR's Gene Marrano: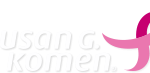 The pandemic has pushed a lot of things online. WFIR intern reporter Camden Lazenby has more on another 5K fundraising race gone virtual: