Gene Marrano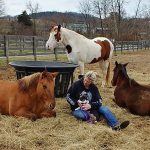 Three-plus years of donations and volunteer labor have led to the opening of a permanent veteran center at New Freedom Farm in Buchanan. Now the healing place for veterans and others suffering from PTSD or substance abuse is holding an open house. More from WFIR's Gene Marrano:
It took a bit longer than anticipated with issues concerning the building and permitting to be resolved, but Farmburguesa is finally ready to launch its second and much larger location on Memorial Avenue in Grandin Village. Soft openings begin tomorrow from 11am until 2, then again from 5 to 9. There's a ribbon cutting on the 17th. Farmburguesa is best known for its gourmet burgers. Jimmy Delgado is a co-owner:
Getting in shape is a popular resolution for the new year, with gyms seeing an increase in memberships – but how can people stay committed after the rush wears off? WFIR's Madison Everett has more: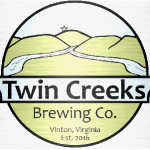 The strong first-year numbers for Illuminights has encouraged another more permanent attraction at Roanoke County's Explore Park to continue its weekend hours until a planned grand opening in the spring. More from WFIR's Gene Marrano: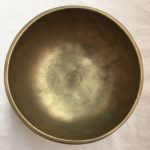 Looking for a way to start the New Year off more relaxed? The Vinton History Museum might be able to help out. WFIR's Madison Everett has more:
Roanoke County Police have arrested a suspect in a shooting incident that took place Monday on Skyview Road. The gunshot victim was treated and released. Roanoke County now says 27 year old Catlyn Stewart of Roanoke County was taken into custody on New Year's Eve without incident. She's been charged with abduction, malicious wounding and possession and use of a firearm by a convicted felon.
The numbers are in for the Illuminights holiday display at Explore Park. 43,097 people paid to walk through the light show trail that was also a joint fundraising effort from Roanoke County Parks, Recreation & Tourism and Center in the Square. The initial year attendance target was 25,000.  It will take about a month to take down the Illuminights display – it took two months to set up. They'll make some changes next time to keep it fresh. Scott Ramsburg is with Roanoke County: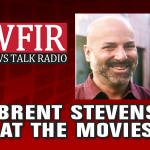 Now here's Brent Stevens from Hollins University "At the Movies" … with something a bit different – his Top 5 films shown at the historic Grandin Theatre in 2019: