Local Government, Civic Affairs and Education
Republican 6th District Congressman Ben Cline is seeking a third term and Democratic candidate Jennifer Lewis is already gearing up her campaign. But first, Ben Cline takes on an opponent in a Republican primary coming up this Tuesday. At 28 years old Merritt Hale would become the youngest member of the US Congress if he wins the primary and then the General Election in November. Merritt Hale joined us live by phone this morning live by phone. Hear the complete conversation below: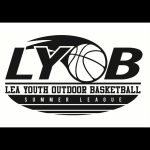 It began in the summer of 2015 and returns on June 21 at Eureka Park in northwest Roanoke – the Lea Youth Outdoor Basketball League for youths between 11 and 18 years old. Roanoke Mayor Sherman Lea Sr. teamed up with the Roanoke Parks & Recreation department to get it off the ground. Live in-studio this morning, Lea said the summer league has always been about more than basketball. Hear the complete interview on this link: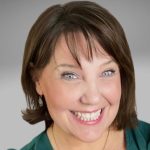 Former Roanoke City Council Republican candidate Peg McGuire – who finished fourth when she ran two years ago, one spot out of securing a seat, has announced her candidacy for the November special election that would fill the last two years of ex-Council member Robert Jeffrey Jr. Luke Priddy is the presumptive Democratic candidate. McGuire says she wants to roll back taxes, provide better pay and benefits for first responders and address learning loss in Roanoke City public schools.
(from McGuire's news release)
Fight crime by giving our first responders the compensation they deserve and the tools they need. Crime is up. Shootings happen nearly every day. Drug overdoses are all too common. Our first responders are on the front lines trying to keep us safe. We need more of them. Our first responders deserve respect, compensation, training, and the resources they need to protect our community. Our police and fire departments are facing unprecedented hiring and compensation challenges. We are losing our brave and dedicated community professionals to surrounding counties because we aren't matching pay, benefits, resources, and respect. 
Help Roanoke families and businesses thrive in an era of high inflation and stagnant growth. Daily living expenses — fuel, energy, food, and health necessities — are rising. And they won't come down anytime soon. For families, the City of Roanoke can postpone, or cancel, the $.05 plastic bag tax and roll back personal property taxes. For entrepreneurs, small business owners, and arts organizations, the City of Roanoke could eliminate burdensome and costly regulations. 
Address the learning loss of Roanoke City students district-wide. Our schools were closed longer than surrounding county and private schools. The school closures hurt our most vulnerable children the most. We need to give our school system the people, resources, and tools they need to help our children one-on-one to make up for the unnecessary lost time in the classroom. We risk leaving a generation of our most vulnerable children behind. 
McGuire is endorsed by the Roanoke City Republican Committee.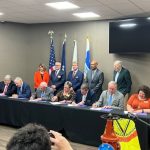 Today, the Town of Vinton held a ceremony to officially recognize the transfer of the ownership of the town's public water distribution and treatment center and sanitary sewer collection system to the Western Virginia Water Authority on July first. The transition will take place in three phases beginning this month with the change gradually supplying Vinton with water from Carvin's Cove. The town's hope is that the change of ownership will provide more stable prices and consistent maintenance for all customers. Vinton Mayor Brad Grose:
The RAM House day shelter on Campbell Avenue has a newer van, courtesy of several local churches and a car dealership. Marketing director Tony Clark says the 2020 Dodge Ram van will be used to pick up supplies that feed around 150 people every day – and to shuttle guests to and from the Rescue Mission for overnight shelter. Clark says RAM House has seen a surge of people coming in lately for a free lunch or other services – with inflation cutting into their take home pay.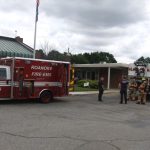 Hurt Park Elementary School brought back its Career Day event for Pre-K through 5th grade students today – giving them early exposure to various job paths and fields of study before they reach high school.  High school students from ROTEC – the Roanoke Technical Education Center – were also on hand to help out. Hurt Park staff members wore shirts representing the colleges they attended – they want young students to think about higher education as an option as well. Hurt Park Principal Danielle Allen:
Federal feeding programs only provide two meals a day, but during its summer camp sessions Boys & Girls Clubs of Southwest Virginia serves 3 to 4 meals to all day campers at multiple sites. CEO Michelle Davis says inflated food prices these days has only made things worse. Those summer campers often come from disadvantaged backgrounds. Tomorrow the 25th Annual Delta Dental Pro-Am for Kids at Roanoke Country club will benefit the local Boys & Girls Clubs; to date the annual golf tournament featuring regional PGA professionals has raised more than a million dollars.