Local Government, Civic Affairs and Education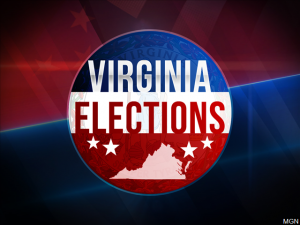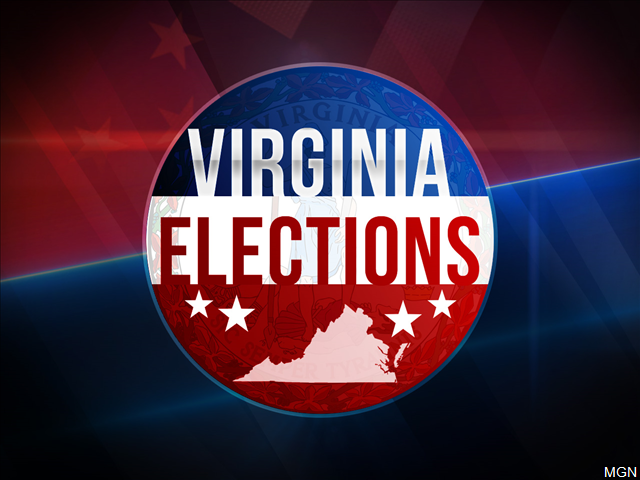 Governor Northam wants the May municipal elections delayed until November. Many cities and towns, including Salem and Vinton, are scheduled to hold their elections next month, but Northam says delaying them is the best way to proceed under current circumstances.
It is up to General Assembly to enact that proposal. As for the June Republican Congressional primaries, Northam has the authority to postpone them for up to two weeks, and he is doing so. They are now scheduled for June 23rd.
NEWS RELEASE: RICHMOND—Governor Ralph Northam today requested the General Assembly move the May General Election and all special elections scheduled for May 5, 2020 to the November 3, 2020 General Election date to further mitigate the spread of COVID-19. The Governor is also exercising his statutory authority (§ 24.2-603.1 of the Code of Virginia) to move the June primary elections from June 9, 2020 to June 23, 2020.
"As other states have shown, conducting an election in the middle of this global pandemic would bring unprecedented challenges and potential risk to voters and those who work at polling places across the Commonwealth," said Governor Northam. "Making these decisions now will help election officials prepare and implement the necessary changes. This is about protecting the health and safety of Virginians during this pandemic and ensuring our citizens can make their voices heard in a safe, fair, and uniform manner. I urge the General Assembly to do their part and take action to move our upcoming elections."
"Free and fair elections are at the core of our democracy and no Virginian should have to choose between their health and exercising their right to vote, said Attorney General Herring. "I'm proud to have worked closely with Governor Northam and his team on a solution that protects both public health and the integrity of our elections."
Moving the upcoming May elections requires action by the General Assembly. The plan the Governor is proposing includes the following measures:
There will be one ballot in November.
Voters who are qualified in November will be able to vote in November. An individual who was not qualified in May but is qualified in November will be able to vote.
All absentee ballots already cast will be discarded. Virginians will have an opportunity to vote for local elected officials in November.
Those officials whose terms are to expire as of June 30, 2020 will continue in office until their successors have been elected on the November 3, 2020 and have been qualified to serve.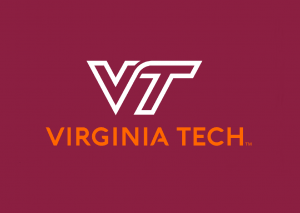 BLACKSBURG, Va. (AP) — Virginia Tech announced it will move all summer classes online and impose a hiring freeze amid the coronavirus pandemic.
In addition to moving classes online, new student orientation for the fall semester and summer conferences will also take place digitally, the university said Monday. Events that cannot be moved online are slated to be canceled.
In another announcement, the university told faculty and staff to prepare for budget cuts for the upcoming academic year citing the pandemic's impact on the school's budget. They added that only jobs deemed "essential" are allowed to be filled.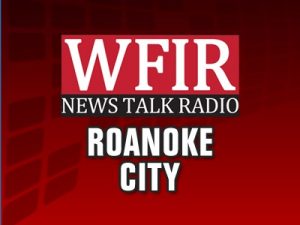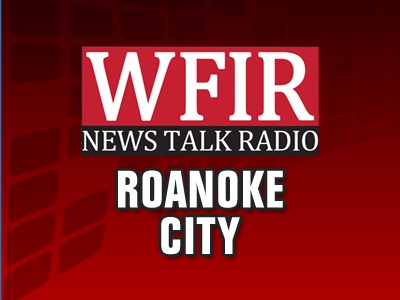 From the City of Roanoke: The current COVID-19 (coronavirus) pandemic has affected City government operations and its financial outlook, impacts that now require the City to make some difficult decisions. As a result, effective April 7, 2020, the City of Roanoke is implementing a temporary furlough of certain part-time positions—39 in total. At this time, the City is uncertain as to how long this furlough will last; however, the City will communicate with affected employees as the financial outlook for the coming fiscal year becomes clearer. "It is unfortunate that the situation has come to this, but with the pandemic forcing closure of our facilities and cancellation of all community programming, the furloughs became necessary," said City Manager Bob Cowell.
Independent candidate for Roanoke City Mayor – former longtime incumbent David Bowers – has sent a COVID-19 relief plan for consideration to City Council. WFIR's Gene Marrano has some of the highlights: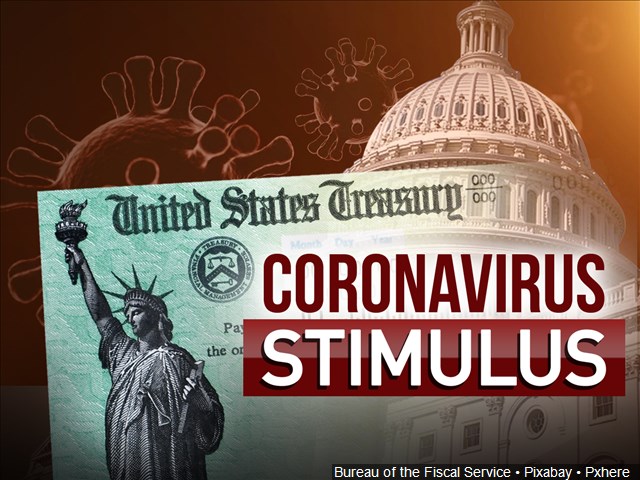 The stimulus package has been signed into law. It features economic relief for small businesses that are being praised by Virginia Senator Mark Warner. WFIR's Ian Price has more: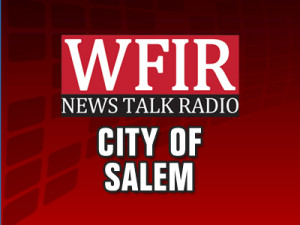 Salem's Parks and Recreation Department announced a pile of event cancellations today, and they demonstrate how deeply the coronavirus pandemic is impacting the region's tourism economy. Among the many cancellations: four  softball tournamens and one  baseball tournament that were set for the Moyer Sports Complex through mid-May. All Salem city events and activities are cancelled through May 17th.
NEWS RELEASE: To safeguard our community and slow the spread of the COVID-19 virus, many events and programs in the Salem Parks & Recreation & Department are now CANCELLED through May 17, 2020.
CANCELLED EVENTS
USA YOUTH SOFTBALL   APRIL 4-5 MOYER COMPLEX
EASTER EGG HUNT   APRIL 9 MOYER COMPLEX
USSSA YOUTH BASEBALL   APRIL 11 KIWANIS PARK N
SA GIRLS SOFTBALL   APRIL 11 MOYER COMPLEX
ROBERTS N FISHING RODEO   APRIL 18,20, 22, 25 LAKE SPRING PARK
ODAC SOFTBALL   APRIL 24-25 MOYER COMPLEX
MOUNTAIN EAST SOFTBALL   MAY 1-3 MOYER COMPLEX
SALEM AFTER FIVE   MAY 8 FARMERS MARKET
GOT GAME YOUTH TOURNEY   MAY 9 MOYER COMPLEX
USSSA SUPER NIT   MAY 16-17 KIWANIS PARK
POSTPONED EVENTS
SALEM AFTER FIVE   APRIL 24  RESCHEDULED FOR SEPT. 19
OLDE SALEM BREWING EVENT   MAY 9  PENDING DATE TBA
SALEM SPORTS OFFICE PROGRAMS   CANCELLED
All City of Salem Youth and Adult leagues scheduled for this Spring have been CANCELLED. This includes all Youth Baseball, Youth Softball, Youth Soccer and Adult Softball. We will begin issuing participant refunds this week either by credit card or check, depending on the initial method of
payment at the time of registration.
x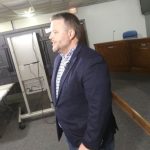 With Governor Northam's decree today that all public schools will remain closed at least through the end of the academic year, Roanoke County School superintendent Dr. Ken Nicely says they await further directives on how to proceed with grading and graduation requirements. Nicely expects SOL testing to be formally canceled soon. He also says the meal delivery program for home bound school children has gone well so far – how long it goes depends in part says Nicely on the resources available.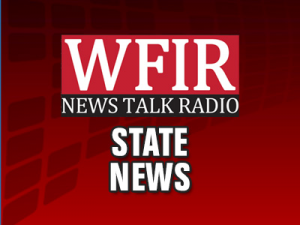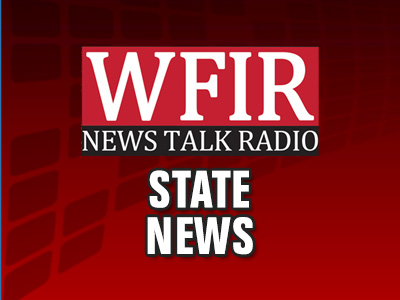 RICHMOND, Va. (AP) — Two weeks ago, Virginia lawmakers approved legislation to allow developers to build five large casino resorts around the state in what supporters have long hoped will be a dramatic economic boost to struggling areas. Virginia is one of the few states in the country where casinos are currently banned.
But those plans could be in serious doubt amid the coronavirus pandemic, which forced nearly every commercial casino in the country to close just a matter of days after lawmakers voted.
While huge swaths of the economy are being hurt by the virus, the cash-dependent casinos' pain has been particularly acute.
Stock prices of major casino operators have cratered, including those vying to move to Virginia, raising questions about whether the industry will be able to finance the gleaming casino resorts that lawmakers have envisioned, even if they can afford the $15 million licensing fee the state plans to charge. Lobbyists for casinos and hotels are are now desperately pressing the federal government for massive bailouts.
"Gaming employees, their families, and communities are bearing the brunt of this economic standstill and will continue to suffer if Congress and the administration don't take immediate action," said Bill Miller, president of the American Gaming Association.
Pro-casino backers in Virginia said there is no time to panic, and there is still time for the industry to rebound before Virginia could be impacted. Potential operators in Virginia still have to clear a voter referendum in November in cities slated to get casinos, and then a state vetting process before licenses are awarded and construction can begin.
"We have time on our side," said state Sen. Louise Lucas, who has spent two decades trying to convince her colleagues to legalize casinos. "I'm the eternal optimist."
Some of the proposed casinos in Virginia are also backed by wealthy private investors who may be better able to weather an economic downturn than publicly traded casino companies.
And would-be casino operators said none of their plans have changed.
"Caesars will continue to pursue a gaming license in Virginia and hopes to build and operate a casino in Danville," said Richard Broome, a spokesman for gaming giant Caesars Entertainment.
David Schwartz, a gambling expert at the University of Nevada Las Vegas, said it's impossible to predict the near future for the casino and hotel industry and how that might impact Virginia.
"Long-term, casino gaming is a dependable enough bet in Virginia that it might not be difficult to raise money to fund it, but short-term, operators may prioritize stabilizing their existing operations," Schwartz said.
The next step in legalizing casinos in Virginia rests with Gov. Ralph Northam, who may try to amend the legislation. If he does make changes, lawmakers would vote on them during a one-day legislative session currently scheduled for late April.
Some would-be casino developers have complained that the current legislation does not mandate a competitive bidding process for casino licenses, something Northam could try to address.
"In light of the current environment and new risks we are facing, it is even more imperative" that there be more competition for casino licenses, said developer Steve Johnson, who has pitched an alternate proposed casino in the Bristol area than the one backed by state and local officials there.
Currently three of the five cities allowed to have casinos — Norfolk, Bristol and Portsmouth — already have either formal or informal agreements with potential casino operators in place. Danville is considering proposals from seven different would-be operators. And at least two entities — the Pamunkey Indian Tribe and the owners of Colonial Downs, the state's only horse track — have expressed interest in a potential Richmond casino, though others may emerge.
The Northam administration hasn't said specifically whether the governor will try to change the casino bill. But Secretary of Finance Aubrey Layne said the coronavirus will force the state to take a closer look at both casinos in general and city-specific agreements. He said no one, including lawmakers, has considered the coronavirus' long-term impact on whether gamblers will still be willing to spend time and money on crowded casino floors.
"Certainly, there's going to have to be some additional scrutiny," Layne said. "They're not the panacea everybody thinks they are."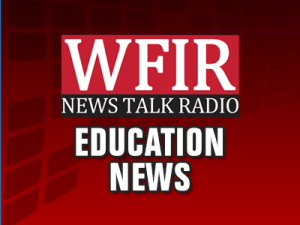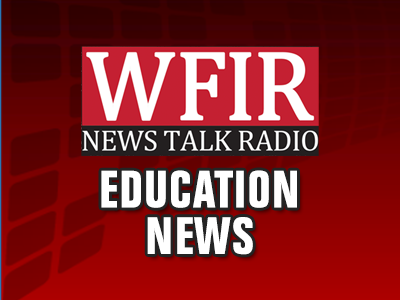 The U.S. Department of Education said today that it would waive mandatory testing requirements. That could mean no SOL testing this spring in Virginia. The Richmond Times-Dispatch reports that Secretary of Education Betsy DeVos said they will grant waivers to states that are "unable to assess its students due to the ongoing national emergency." The report indicates that means SOL testing is now unlikely this year.
Click here to read the full Richmond Times-Dispatch article.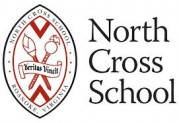 Teleconferencing, remote working and now on-line school lessons are also in the spotlight as a result of the coronavirus outbreak. North Cross School is "embracing the new normal," as WFIR's Gene Marrano reports: