Local Government, Civic Affairs and Education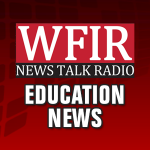 High School students who are pondering future career choices can go "Job Shadowing" this week, even it its all virtual due to the pandemic. More on the "Destination Careers Academy" initiative from WFIR's Gene Marrano:

There are several summer feeding programs going on right now, focused on making sure children get the nutrition they need with school on summer break. One local partnership wants to make sure the neighborhoods they service know about it, as WFIR's Gene Marrano reports: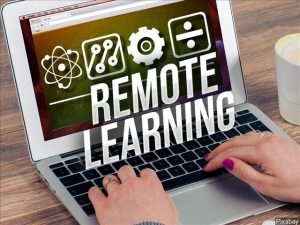 The union representing tens of thousands of Virginia Teachers says health and safety must be top priorities in deciding how schools open in person, on line, or both.  But supporters of five-day in-person instruction say anything less will put all Virginia students behind the education curve. WFIR's Evan Jones has more:
President Trump has called Black Lives Matter a "treasonous" organization in recent days but the co-organizer of what she calls a "Peaceful Protest" on Sunday at Elmwood Park – Kiesha Preston – says that isn't true. She says its about calling for police department reforms. Preston – also a Roanoke City Council candidate – says police officials she talks to agree they are overburdened with responsibilities better handled by other agencies. "Rolling for Reform" on Sunday will be a rally and downtown march beginning at 2-pm; Preston is encouraging protestors to participate on skates, bikes, skateboards or scooters. She describes the event as focused on  wanting to sustain the momentum for solidarity with black lives and police department reforms. At the same start time on Sunday – and unrelated to Rolling for Reform – a street mural with the words "End Racism" will be painted in the 200 block on Campbell Avenue.
A group of Roanoke College alumni are asking the school to make changes in order to make campus more inclusive and promote anti racist behavior. WFIR's Clark Palmer explains.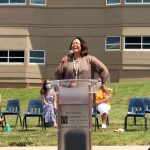 The Virtual Summer Reading Program, through Roanoke City Public Schools, got started this afternoon when new Superintendent Verletta White read to students outside of Round Hill Elementary. Reading logs were handed out at the event but parents can download sheets to fill out as their students read. Reading logs can be dropped off at the student's school to be eligible for two rounds of prizes, with the possibility of winning a kindle fire, an Ipad or a five-hundred dollar Amazon gift card as a grand prize.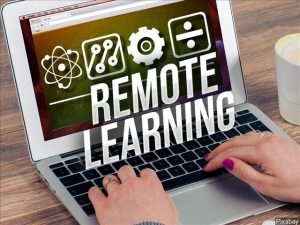 Roanoke County Schools have launched an on-line survey asking parents if they want their children's instruction to be entirely remote or a mix of remote and in-person. It also wants parents to indicate their ability to provide transportation to and from school. School officials say the information is needed to better learn which students will actually attend classes in person, and that will help plan for the coming school year.
NEWS RELEASE: As part of the decision-making process for the start of the 2020-2021 school year, Roanoke County Public Schools is asking families to complete a student-specific survey by Tuesday, July 7.  This survey asks parents about their preferences for 100% remote instruction via RCPSonline or some form of in-person instruction.  Additionally, the survey asks parents about their ability to provide transportation to and from school.
"Part of the challenge of developing this plan are the limitations imposed by physical distancing as recommended by the CDC and public health experts," said Roanoke County Public Schools Superintendent Dr. Ken Nicely.  "We are limited on space in our classrooms, so we need to know which students would like to attend classes in person, and which would opt for 100% remote instruction via RCPSonline.  This will help us determine just how many students we can have in our school buildings each day," Nicely said.
"The sooner we have this information, the sooner we can finalize our plans," Nicely added.
The survey can be found at http://bit.ly/RCPSfamilysurvey2020-2021.
A Spanish version of the survey also is available at the same link.
Roanoke City Manager Bob Cowell checks in with us occasionally and there is no shortage of news this time. WFIR's Gene Marrano spoke with Cowell earlier this week on a range of subjects, including Phase 3, economic recovery and the recent protests against racism. Here is a Longer Listen:
After raising well over the $30,000 they targeted to help reopen public swimming pools in Roanoke next year, the organizers behind that drive donated another $20,000 today to the Kirk Family YMCA for swim lessons there. Some of that donation will be used to transport children to the Kirk Family Y for swim lessons. Neither the Washington Park or Fallon Park public pools are expected to open this summer due to city budget cuts.  Local attorney John Fishwick Jr. helped spearhead the drive.  Joshua Yerkes is a senior director for the Y: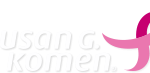 The pandemic has pushed a lot of things online. WFIR intern reporter Camden Lazenby has more on another 5K fundraising race gone virtual: