Local Government, Civic Affairs and Education
The new Fallon Park Elementary School in Southeast Roanoke started opening in segments almost 2 years ago but this morning just before classes start in a few weeks the building was finally dedicated. The new Fallon Park Elementary features advanced security, rooms dedicated to STEM and much more natural light in every classroom. Still to be completed – a community health center where students and their families can access basic healthcare services. Roanoke City Public Schools superintendent Verletta White spoke after the ceremony about what the facemask situation will be on opening day: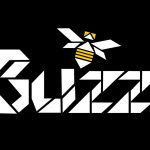 13 non-profits that include Healing Strides, Blue Ridge Women's Center and Virginia 8-1-1 created a "BUZZ" this past year for their causes. Tomorrow night BUZZ – which airs on Blue Ridge Public Television – marks its first year with an event at the Grandin Theatre. The story from WFIR's Gene Marrano:
We do ask that you pre-register (if arriving early before the 6:45 showing) so that we have a good headcount for food purposes (see link below)
https://aafroanoke.org/event/buzz-premiere-christiansburg-institute/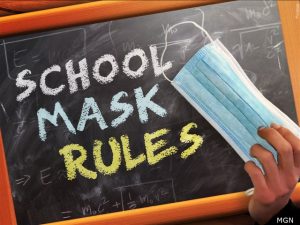 One of the General Assembly's Republican leaders wasted no time criticizing the COVID-related guidance issued to schools across Virginia. It recommends that all students and staff in elementary schools wear masks, regardless of vaccination status. House Minority Leader Todd Gilbert says that guidance is inconsistent with science, it passes the buck to local school systems, and it will lead to widespread confusion. Gilbert says there is "nothing to indicate that requiring an eight-year-old to wear a mask .. will substantially reduce the transmission of COVID."
GILBERT STATEMENT: "Governor Northam failed Virginians throughout the pandemic, and this new guidance is just another example. It is inconsistent with science, passes the buck to local school divisions, will spark mass confusion, and will make it more difficult as our students return to the classroom this fall. It's an especially cruel requirement for young children, and will only make it more difficult for our teachers to inspire a love of learning in students.
"To be clear, I urge Virginians to get vaccinated if at all possible, so we can continue to move past this disease, keep our economy open, and return to normal. But there's nothing to indicate that requiring an eight-year-old to wear a mask while taking a math test will substantially reduce the transmission of COVID, or any new variant that is emerging.
"At the upcoming General Assembly special session, Republicans will once again push our Democratic colleagues to take responsibility and take legislative action against any kind of mask mandate in our schools."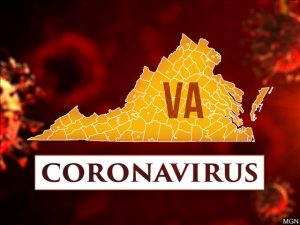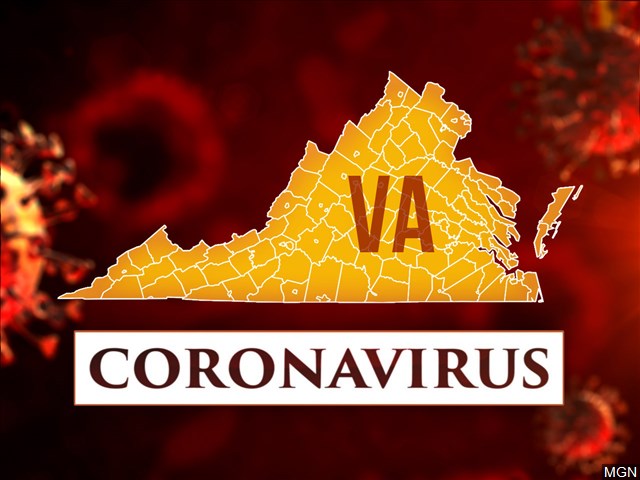 State health and education officials "strongly recommend" masks for all elementary school students, teachers and staff — regardless of vaccination status — when the next school year begins. But it is not a mandate, and schools have the option to implement their own policies. As for middle and high schools, state officials recommend a requirement that anyone not vaccinated should wear masks indoors.
NEWS RELEASE: RICHMOND — The Virginia Department of Health and the Virginia Department of Education today released new guidance for PreK-12 schools for the upcoming 2021-2022 school year. The Interim Guidance for COVID-19 Prevention in Virginia PreK-12 Schools reinforces the importance of in-person learning and supports school divisions in making decisions on masking and other prevention measures, as informed by local data and guidance from the Centers for Disease Control and Prevention.
"Virginia has followed the science throughout this pandemic, and that's what we continue to do," said Governor Ralph Northam. "This guidance takes into consideration recommendations from the Centers for Disease Control and the American Academy of Pediatrics, and will provide necessary flexibility for school divisions while ensuring a safe, healthy, and world-class learning environment for Virginia's students. Again, I strongly urge every eligible Virginian to get vaccinated. Getting your shot will protect you, your family, and your community—and it is the only way we can beat this pandemic once and for all."
The State Health Commissioner's Public Health Order is in effect until July 25, 2021 and will not be extended, giving school divisions the ability to implement local mask policies based on community level conditions and public health recommendations. As informed by recent recommendations from the Centers for Disease Control and Prevention, Virginia guidance strongly recommends divisions adopt the following for the 2021-2022 school year:
Elementary schools should implement a requirement that students, teachers, and staff wear masks indoors, regardless of vaccination status, until vaccination is available for children under 12 years old and there has been sufficient time to allow for children younger than 12 years old to be fully vaccinated.
At a minimum, middle and high schools should implement a requirement that students, teachers and staff who are not fully vaccinated wear masks indoors. While school divisions regularly confirm school-required immunization records of their students, they should consult with their counsel in determining if and how to confirm student and staff COVID-19 vaccinations.
All schools may want to consider universal masking for specific reasons as outlined in certain circumstances by the CDC.
All schools should be prepared to adjust local mask policies as local public health conditions evolve throughout the year.
The CDC federal order requiring masks be worn on public transportation remains in effect, and applies to buses operated by Virginia public schools.
"The science is clear that vaccinations and masks help keep our communities safe from COVID-19," said Secretary of Health and Human Resources Daniel Carey, MD, MHCM. "Due to the dedication, expertise, and close partnership of the Virginia Department of Health and the Virginia Department of Education, the Commonwealth's children and the individuals that help them learn will be protected by proven strategies, without a one-size-fits-all approach."
"Schools occupy a special place in the life of our communities, and we need to do everything we can to keep everyone in them safe. This guidance is aimed at protecting students, educators, and staff while also providing localities with flexibility," said State Health Commissioner M. Norman Oliver, M.D., M.A. "We continue to urge eligible Virginians to get vaccinated to protect themselves, their families and their communities."
All schools in Virginia are required to make in-person instruction available to all students in the 2021-2022 school year, pursuant to Senate Bill 1303 which was passed during Virginia's 2021 legislative session. According to the updated guidance, physical distancing of at least 3 feet should be maximized to the greatest extent possible but schools should not reduce in-person learning to keep a minimum distance requirement.
"We know that students learn best in school buildings, and this guidance ensures that divisions have the flexibility and support they need to provide access to in-person learning 5 days a week," said Secretary of Education Atif Qarni. "I'm grateful to all of the school administrators, educators, and staff who have gone above and beyond to provide high quality instruction and support to students during this challenging time."
Prevention strategies are most effective when layered together, and will continue to be necessary to prevent the spread of COVID-19 in schools. The guidance recommends that divisions work with local health departments to implement mitigation strategies based on information about the levels of community transmission, local vaccine coverage, the occurrence of cases and outbreaks in schools, and the use of screening testing data to detect cases in schools.
Vaccination remains the leading public health prevention strategy to end the COVID-19 pandemic. Vaccinating teachers, staff, and eligible students is a critical layer of prevention and protection for all.
"As schools prepare to welcome students back for the 2021-2022 school year, our priority is safely providing in-person instruction so that each and every child can learn and thrive in the classroom," said Dr. James Lane, Superintendent of Public Instruction. "With this latest guidance and ample federal pandemic relief funds available to school divisions, our local school leaders are equipped to implement appropriate mitigation strategies and ensure student and staff safety within the schools in their communities."
In 2020, Governor Northam directed $492 million in federal Coronavirus Aid, Relief, and Economic Security (CARES) Act funding to public schools and PreK-12 state-level education initiatives. This year, Virginia received approximately $939 million in ESSER II funds under the Coronavirus Response and Relief Supplemental Appropriations (CRRSA) Act of 2021. Ninety percent of the funding was distributed to school divisions in January, with the other 10 percent set aside for targeted state-level initiatives to address the impact of the pandemic on students and schools. Additionally, the American Rescue Plan (ARP) Act Elementary and Secondary School Emergency Relief (ESSER) III funds directly allocate $1.9 billion to school divisions, with an additional state set aside of $211 million.
This spring, Governor Northam announced $62.7 million in Virginia LEARNS Education Recovery grants to help school divisions expand and implement targeted initiatives to support Virginia students as they continue to recover from the impacts of the pandemic.
Robert Jeffrey Jr. – the Roanoke City Councilman and magazine publisher now under indictment on embezzlement charges – is also Board Chairman for Goodwill Industries of the Valleys, which issued this statement regarding his status to WFIR today: "While we are aware of the recent news surrounding our Board Chairman, Robert Jeffrey, these issues are in no way connected to his leadership and association with Goodwill Industries of the Valleys. We are appreciative of his service and dedication to our organization. We are governed by a Board of Directors and established bylaws and will follow them accordingly."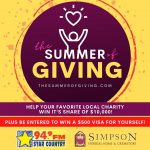 Simpson Funeral Home is celebrating the opening of its new location in Southwest Roanoke County by teaming up with sister station Star Country 94.9 for the "Summer of Giving:
see link below to vote: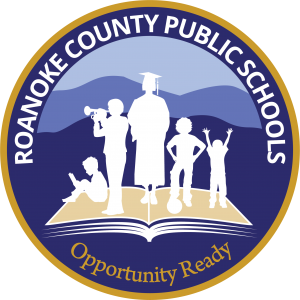 From Roanoke County School Board: At a work session on July 13, the Roanoke County School Board released the following statement:
"Over the past several weeks, citizens and parents in Roanoke County and across Virginia have expressed concern about news they are hearing at a state and national level related to public schools. As members of the Roanoke County School Board, we want to collectively assure the citizens of Roanoke County that our schools continue to be committed to being welcoming and safe places where all students and staff are valued and respected. We embrace equity of opportunity for all students and staff as we work hard together to advance and support student learning and be the best we can be as a community.
To be clear, Critical Race Theory is not included in the curriculum for Roanoke County Public Schools and is not included in current state standards of learning. History and social studies must be studied honestly and accurately, but students are not judged by the color of their skin under any circumstances. We must all be accountable for our actions as individuals, correct wrongs where they exist, and work together united rather than divided for the good of our community.
Likewise, Roanoke County Public Schools has not changed its policies regarding transgender students. We do not discriminate in our schools and will continue to work with students needing support on an individual basis and respect their privacy, in an environment that is safe and respectful of all students.
Having worked through the incredibly challenging past year of the pandemic, our schools and community are stronger than ever and there is nothing we cannot face working together. We value all our students and families and look forward to having everyone back for the coming school year in August."
One perhaps "positive" aspect emerging from the pandemic at the Rescue Mission of Roanoke says CEO Lee Clark – the more thorough medical intakes they were doing when someone new to the shelter arrives will remain in place. Clark was also live in studio this morning to talk about a new donation matching grant challenge taking place in July. Hear the complete conversation below; watch it on Facebook.
The Kiwanis Club of Roanoke had a brainstorm for its annual Pancake and Auction Day fundraiser in May – it would auction off the Mill Mountain Star. Actually, just the sponsorship rights for a year, with proceeds going to support Kiwanis community programs. Lionberger Construction had the winning bid and this morning a plaque noting their sponsorship was unveiled at the base of the Star. Sam Lionberger III is the company CEO; he said they won the bidding "cheap" at $1250 dollars. Lionberger hopes to see a higher amount when the Mill Mountain Star sponsorship is auctioned off again by Kiwanis next year.