Local Government, Civic Affairs and Education
Former City Council candidate Shawn Hunter says he wasn't getting anywhere with an ethics complaint against current councilman John Garland – so now he's taking it to Richmond as WFIR's Gene Marrano reports: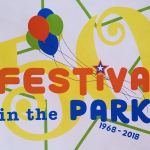 Its back for the 50th time – the venerable Festival in the Park kicks off this afternoon at Elmwood Park. WFIR's Gene Marrano has some details:
High hopes for the new Community Solutions Center in northwest Roanoke after a ribbon cutting yesterday as WFIR's Gene Marrano reports:
Feeding America Southwest Virginia has opened the Community Solutions Center on Melrose Avenue Northwest. The facility features a community outreach space for the police department. Rick Morrison, retired Roanoke police captain and founder of Inspired Policing Solutions conceived the project two years ago. Morrison now travels the country working with police departments on community outreach. The Solutions Center also features a training kitchen for culinary students.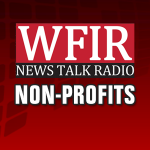 A former lounge in northwest Roanoke that had been a magnet for criminal activity is reborn today as Feeding America's "Community Solutions Center." WFIR's Gene Marrano has that story: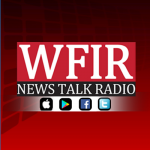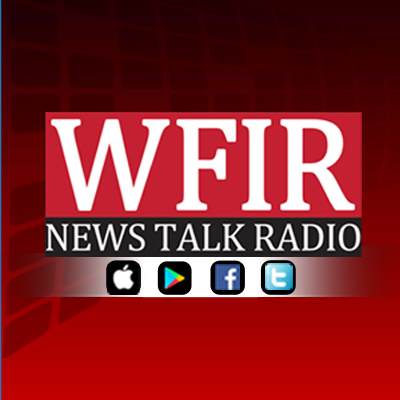 From Press Release: The Mayor and Town Council of Buchanan are pleased to announce Jason Tyree as the next Town Manager. This announcement is the result of a thorough search process begun earlier in the spring and culminating with the consideration of several highly qualified candidates. Tyree rose to the top of the candidate pool, earning the support of Town Council for the position.
"I am very humbled to have this chance to serve Buchanan as Town Manager," said Tyree. "My family and I have visited the Town many times as tourists, but now, I cannot wait to work with Council and the citizens to move the Town into its next chapter."
Tyree comes to Buchanan from the City of Lynchburg's Department of Community Development, where he most recently has served as Property Maintenance Official and Supervisor. In his time with Lynchburg, he quickly progressed from an entry-level position to a supervisor in the Department while also earning his Graduate Certificate in Local Government Management from Virginia Tech and becoming a Certified Zoning Administrator. Prior to his service in local government, Tyree spent over ten years in the insurance industry, leading training and customer service programs for his division.
"Jason's experience, education, and enthusiasm make him an excellent choice as Town Manager," said
Mayor Craig Bryant. "The Town has many exciting projects and opportunities upcoming in the near future,
and Jason will be an energetic leader to help us accomplish our vision."
Tyree is familiar with the joys and challenges of living and working in a small town. He was born and raised
in the Town of Amherst, north of Lynchburg. He met his wife of 13 years just after high school, and the
couple have two sons in middle school and elementary school. He has a Bachelor of Science in Business
Administration from Liberty University and enjoys reading presidential biographies and learning about
Civil War history in his spare time.
"I'm a small town guy, and coming to work in Buchanan is like coming home," said Tyree.
Tyree's first day as Town Manager will be June 18, 2018. He and his family will plan to move to the Town
in the coming months.
Peacemakers founder Shawn Hunter took his complaint about developer and council member John Garland to this afternoon's City Council meeting – alleging that Garland has indulged in unethical and perhaps criminal behavior in his attempts to buy up properties on 11th Street northwest. Hunter says he has filed a complaint with the Commonwealth's Attorney office; based on that, City Attorney Dan Callahan told Mayor Sherman Lea that Council should not pursue the matter further until that office evaluates the complaint.
Peacemakers founder and former Roanoke City Council candidate Shawn Hunter says he will address City Council today on complaint he is filing against Council member John Garland. It alleges abuse of power – stemming from what Hunter says was Garland's interest in purchasing the 11th Street northwest property where the Hope Center is located. Copies of e-mails forwarded to WFIR show Garland questioning city officials about whether the Hope Center should be licensed as a youth center. Garland says his concern was for the safety of children in the afterschool program. Ironically, Hunter rents an apartment from Garland.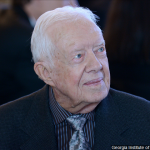 LYNCHBURG, Va. (AP) — Former President Jimmy Carter started his commencement address at Liberty University in Virginia with a gentle jab at President Donald Trump.
Carter's speech Saturday came a year after Trump spoke to Liberty graduates.
Carter began by noting the crowd was even bigger than 2017.
Carter said, "I don't know if President Trump would admit that." The remark harkened back to controversies over Trump's claim of a massive inauguration crowd exceeding 1 million, despite photographic evidence suggesting otherwise.
Carter is the third president Liberty has hosted for commencement. The university is a hub for conservative politics, often frequented by candidates courting evangelical voters.
Carter is an evangelical as well, but with a more progressive view of Christianity.
The bulk of Carter's speech emphasized broad themes of human rights and equality.