Local Government, Civic Affairs and Education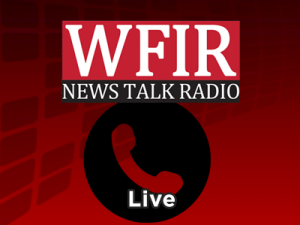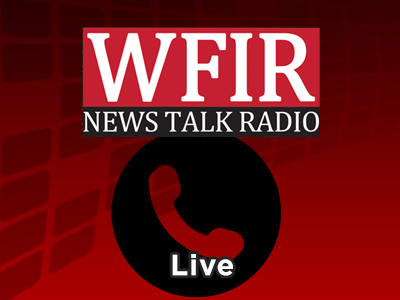 Earlier this week we heard from 5th District Republican Congressional candidate Bob Good, and now we  heard from his Democratic opponent Cameron Webb who joined WFIR Morning reporter Clark Palmer by phone this morning.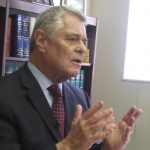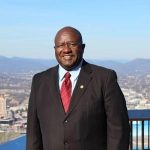 With less than two weeks before election day there were some sparks flying at yesterday's Roanoke Regional Chamber of Commerce Forum as incumbent Mayor Sherman Lea traded jabs with former longtime Mayor David Bowers. More from WFIR's Gene Marrano: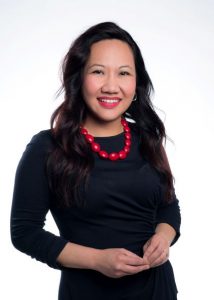 (UWRV release) United Way of Roanoke Valley is working to raise $2.7 million in the 2020 Campaign to help provide area nonprofits the funding they need to meet increasing needs in the region. "Even before COVID-19, hit, about a third of our neighbors were already struggling to make ends meet, despite being employed," said Abby Hamilton, President & CEO of United Way of Roanoke Valley. "Now, with the economic and health ramifications of the pandemic, more people are in need of assistance for various needs.  We have a tremendous opportunity to step up to strengthen the network of services that individuals and families will rely on.  It's going to take individuals, businesses, and nonprofits coming together to help our entire community recover, rebuild and be resilient. "
UWRV's traditional fundraising model of in-person meetings with workplaces has been expanded to include a virtual platform where people can learn more about the organization and its impact in the community. Visitors to uwrv.org/donate/ can then make one-time or monthly recurring donations without contact. More than 10,000 Roanoke Valley residents, half of whom are children, were impacted by United Way dollars last year, even before the organization began providing COVID assistance grants to help growing community needs resulting from the pandemic. UWRV has also launched Small Business United, a charitable sponsorship program that also serves as a promotional investment for members.
The Republican Congressional candidate running to represent Virginia's 5th District says if elected he will continue work with President Trump and keep the district red. WFIR's Clark Palmer has this longer listen segment.
From Roanoke City Government: On Monday, Oct. 19, Roanoke City Council announced the appointment of Ms. Vivian Sanchez-Jones, to fill the unexpired City Council term of Djuna Osborne.
Vivian Sanchez-Jones began working with Refugee and Immigration Services, a Program of Commonwealth Catholic Charities, as the school liaison for immigrant children in 2004. As a School and Community Liaison, she has worked with several hundred Latino families in the Roanoke Valley, helping them navigate the school system and community services. Sanchez-Jones has been active in the community, serving on the Virginia Board of Counseling; the Latino Task Force Committee; the Complete Count Committee; the Board of Counseling; the City of Roanoke and Virginia Tech-Carilion School of Medicine diversity board; and with many other organizations. She is President of Avencemos Roanoke, a community organization assisting Latinos in the Roanoke Valley. In honor of her humanitarian efforts and commitment to the Latino community, she was awarded the Martin Luther King Local Hero Award in 2007 and the Women of Achievement, Equality Award in 2012.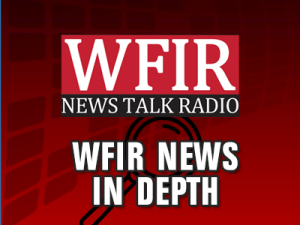 You have probably seen several ads from the candidates running to represent Virginia's 5th Congressional District ,and WFIR's political analyst discusses why this race has captured national and local attention. WFIR's Clark Palmer has this In-Depth Report.
Its not only the Presidential campaigns that have been impacted by positive coronavirus tests over the past few weeks. Roanoke City Council Candidate Robert Jeffrey Junior at a Roanoke Regional Chamber of Commerce debate forum today. Libertarian candidate Cesar Alberto also said he is waiting for results from a COVID-19 test. 7 of the 8 candidates vying for two City Council seats appeared on the Chamber's Zoom forum. Jeffrey said he's feeling okay so far: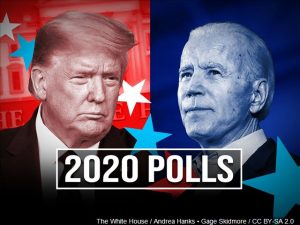 Data from The Reconnect Research/ Roanoke College Poll: Former Vice President Joe Biden leads President Donald Trump by 15 percentage points (53%-38%) in Virginia according to The Reconnect Research/Roanoke College Poll.[1] Only 5% are undecided, and 4% said they will vote for Jo Jorgensen, the Libertarian candidate. Fully 95% of those who support either candidate are very certain of their vote intention. Biden's lead was 12 points in the May Roanoke College Poll and 14 points in August. U.S. Senator Mark Warner leads Daniel Gade, his Republican opponent (55%-38%). The Reconnect Research/Roanoke College Poll interviewed 602 likely Virginia voters[2] between Sept. 30 and Oct. 12.
More than 90% of Democrats said they would vote for Biden, while just under 90% of Republicans said they would vote for Trump. Only 4% of Democrats said they would cross over to vote for Trump while 6% of Republicans said they plan to vote for Biden.
Trump, Biden, and the issues
Trump's favorable/unfavorable rating is 41%/56% while Biden is at 52%/44%. Trump's numbers are slightly improved from August, while Biden's are marginally worse. One-third of likely voters think that the candidates represent their issues and policy preferences very well or somewhat well (32% for Trump and 33% for Biden), but almost half (48%) say Trump does not represent their interests very well or not at all, while 34% say that about Biden.
Typical of most elections, a plurality of likely voters (23%) see the economy as the most important issue. However, significant percentages view the COVID virus (17%), race relations (14%), Supreme Court appointments (12%), and civil unrest (10%) as most important. Regarding the Supreme Court appointment, the majority of respondents (56%) think the appointment should be made by the winner of the election, but 41% think it should be made by the end of the year.
Nearly three-fourths (71%) of respondents think the country is on the wrong track, while only a quarter (24%) think it is headed in the right direction.
Voter confidence in the election
Barely half (51%) of likely voters are very confident or somewhat confident that the votes across the country will be accurately counted in the election, while almost as many (46%) are not too confident or not all confident. Similarly, respondents are divided with 49% saying they are not too confident or not at all confident that the nation will accept the official outcome and winners of the election and 47% reporting that they are somewhat or very confident the results will be accepted.
Analysis
"Biden maintains his lead over Trump in a race that has been extremely eventful but appears to be impervious to events," said Dr. Harry Wilson, director of the Roanoke College Poll. "The overall numbers have changed very little over the course of many months, and time is quickly running out for the Trump campaign. It is not a surprise that the underfunded Daniel Gade trails the well-known incumbent Mark Warner."
"Perhaps of most concern for everyone here is the overall lack of confidence in the nation's ability to conduct a fair and accurate election and the potential unwillingness of Americans to accept the outcome as legitimate."
Methodology
Interviewing for The Reconnect Research/Roanoke College Poll was conducted between Sept. 30 and Oct. 12, 2020. A total of 602 likely voters in Virginia who provided a substantive answer to the presidential vote question were included in this analysis. Telephone interviews were conducted in English. Survox, by Enghouse Interactive, conducted the Interactive Voice Response (IVR) data collection. Reconnect Research provided the Redirected Inbound Call Sampling (RICS) sample for this survey.
The sample of likely voters consisted of adults aged 18 years or older, who were placing a telephone call. The sampling frame was a set of phone calls that were placed any time during the fielding period in which the call did not reach its intended party and was redirected by the telephone service company handling the call to Reconnect Research. When someone dialed a nonworking number, rather than playing an "error" message and ending the call, the caller was redirected to the survey recruitment and data collection system.
The Institute for Policy and Opinion Research (IPOR) developed the questionnaire and analyzed the data. To reduce the likelihood of nonignorable primacy effects in the final data, some questions had their response options spoken in a reverse order at random half of the time.
RICS produces a nonprobability sample, which research has suggested does quite well in terms of representing the U.S. national population. RICS unweighted final samples often have a considerably larger portion of low-educational attainment and minority respondents than the unweighted final samples for outbound telephone surveys. On other demographic characteristics, RICS unweighted final samples match population parameters, including geographic location, fairly well.
The data were statistically weighted for region, sex, education, age, race, and political party affiliation based on the 2016 exit poll in Virginia. The design effect (deff)associated with the weighting was 1.86.
Nonprobability samples do not allow the use of a traditional margin of sampling error. If this was a probability sample, which it isnot, the estimate of sampling error would be approximately ±5.4%, including the design effect. However, there is no margin of error associated with this survey.
A copy of the questionnaire, topline, and select crosstabs may be foundhere.
More information about the Poll may be obtained by contacting Scott Richards at Reconnect Research atScott@ReconnectResearch.com or (310) 613-8686 or Dr. Harry Wilson at wilson@roanoke.edu or (540) 375-2415 or the Roanoke College Public Relations Office at (540) 375-2282.
This poll is funded by Reconnect Research and Roanoke College as a public service.
[1] These figures include those who already voted. Including the responses of those who said they were leaning toward voting for a particular candidate, the results are Biden, 54%, Trump 39%, Jorgensen 4%, Undecided 4%.
[2] Respondents were screened to include registered voters who said they were very likely to vote.
Roanoke Mayor Sherman Lea Sr. faced off against challenger and former long-time Mayor David Bowers during a Kiwanis club debate today. Perhaps the biggest disagreement was over where to put a new downtown bus station. Lea and Bowers also discussed their views on gun violence and the city's pandemic response. They will appear together again at a Roanoke Regional Chamber of Commerce forum next Thursday. Lea defended the planned location near the Virginia Museum of Transportation – shot down by the Board of Zoning Appeals – while Bowers alluded to an earlier study.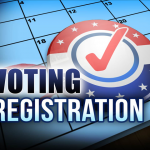 Virginia's voter registration deadline has been extended until tomorrow, October 15th at midnight. That's according to Governor Northam's official Twitter account. This comes after a severed fiber optic cable shut down Virginia's online voter registration system yesterday, which was the last day to register before the November general election.
Meanwhile, the Republican Party of Virginia has weighed in on a judge's decision to extend the state's online voter registration system until tomorrow midnight, after it went down yesterday when a fiber optic trunk line was cut by contractors: saying the Federal Court judge did the right thing – also adding that voters should not be penalized for "the latest of the Northam administration's failures in election administration." The RPV also suggests calling "Miss Utility at 811 before you dig."