Local Government, Civic Affairs and Education
Former Roanoke Mayor David Bowers – hoping to regain his seat as an independent candidate this November – said today in a Zoom press conference he does NOT support much of the Black Lives Matter agenda – like defunding police departments. Bowers said Roanokers should not "demonize" public safety workers. He also said there "does seem to be some segregation" in certain neighborhoods – but not in others. Bowers then called for dialogue and a "day of outreach," between the city's ethnic and racial groups. Bowers also reflected on his previous long tenure as Roanoke mayor: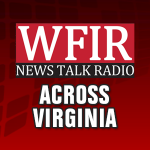 LYNCHBURG, Va. (AP) — Former students of the University of Lynchburg want to cut ties with Liberty University and rename part of a building dedicated to the late Rev. Jerry Falwell. The Richmond Times-Dispatch reports that an online petition has received more than 700 signatures. Former students pointed to what they described as a long history of bigoted remarks by Liberty University's founder.
"His values do not align with what the University of Lynchburg says they want to be," said Johnathan Harris, a 2002 graduate who wrote a letter to school leadership. "His rhetoric represented that of racism, bigotry, placism and sexism until the last day."
Falwell's name is on a plaque at the rooftop terrace of the new 90,000-square-foot Westover Hall, a $22 million residence hall that opened last fall and was built in part with money donated by Liberty. Jerry Falwell Jr., who took over the presidency of Liberty University in 2007, disputed the claims that his father was a bigot.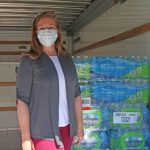 Roanoke City Public Schools will supply students with water during meals served on-campus – but water fountains this academic year will be turned off due to COVID-19. So today local insurance agency owner Betsy Thomas – who has children in the school system – delivered ten-thousand bottles of water to several city schools that can be used for extra-curricular activities. Thomas delivered that bottled water to William Fleming and Patrick Henry High Schools, and to a school warehouse.
Two months after the first protests in Roanoke after the death of George Floyd, members of a local group calling themselves "No Justice No Peace" gathered in downtown Roanoke today. BJ Lark says the End Racism Now street mural and the removal of the Robert E Lee memorial are just superficial moves – she wants real change – maybe on Roanoke City Council. Lark also says peaceful protesters were attacked by Roanoke police officers at that late May protest. See the WFIR News Facebook page to hear and see much more from this morning's event: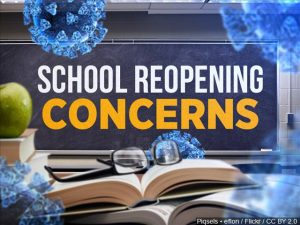 Bedford County Public Schools are moving back the start of classes by one week. The announcement was delivered in a video posted on the school system's YouTube channel. Officials say teachers will report on their originally-scheduled date, and the additional week allows them more time to prepare and train for the blended learning system that will be in place when the school year begins. As a result, elementary school schools will open on August 19th, middle schools on August 20th and high schools on August 24th.
The question of how the US can improve its human rights record and contextualize Confederate statues were subjects of a recent Roanoke College lecture. WFIR's Clark Palmer has that story.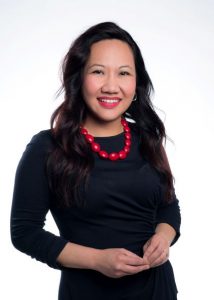 United Way agencies in Virginia have released a third "ALICE" report – focused on those "Asset limited, Income Constrained and Employed." WFIR's Gene Marrano spoke with the United Way of Roanoke Valley's CEO and President about the results:
Feeding Southwest Virginia has released a final list of sites where it will make regular deliveries for the Children's Summer Feeding Program. An update on the Salem-based food bank from WFIR's Gene Marrano: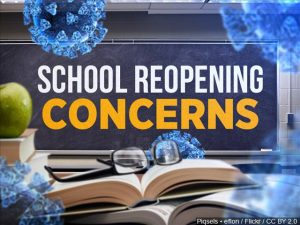 Virginia Republicans say they intend to address public education when the General Assembly reconvenes next month in special session – even if Governor Northam has not called for any consideration on that subject. Republicans say any steps that keep students out of school for any number of days puts them at a permanent disadvantage behind those schools that teach in person every day. More from WFIR's Evan Jones: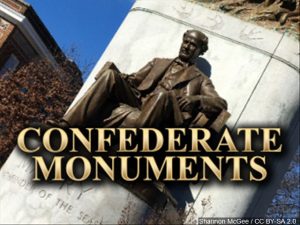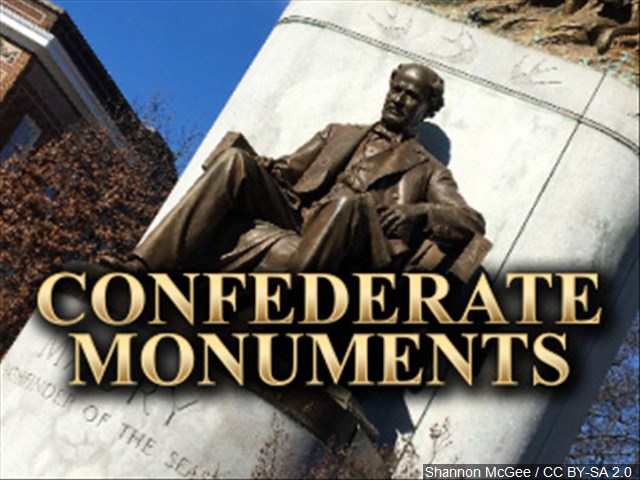 The chairman of the Roanoke College History Department believes it is time for a Confederate statue near campus to come down. WFIR's Clark Palmer has that story.