Local Government, Civic Affairs and Education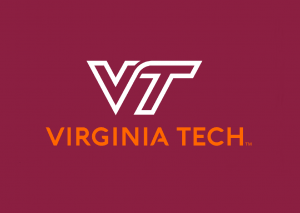 Virginia Tech students are returning to campus in a phased-in program that includes a new round of COVID tests. As they do, the university is implementing a new system designed to reduce the isolation many may have experienced during the fall: pods of up to ten people in each. They are social circles that permit students registered in one to be together without masks or social distancing. WFIR's Evan Jones has the story:
Click here for full program information from Virginia Tech.
The Roanoke Times reports today that a federal lawsuit filed indicates that former Executive Director Timothy Bradshaw and former head planner/engineering director Richard Osbourne were suspended in November (on what the Airport Commission called a procedural matter at the time) to investigate what the airport's general aviation services provider called a leak of company secrets.
The Times reports that the federal lawsuit states that it concerns "a leak of company secrets," and Signature Flight Support, which handles a variety of airfield services, and "violation of a non-disclosure  agreement." The suit says that information was made public during a solicitation for bids. Signature has sued only the former Roanoke station manager on 7 civil counts. Bradshaw and Osbourne resigned recently; neither has commented publicly.

(from Amtrak release) Due to the Presidential Inauguration, special pedestrian and vehicle traffic patterns around Washington Union Station are in place and will require extra time to get to the station.
Amtrak continues to operate service as scheduled, with the exception of some service to Virginia. No Northeast Regional service south of Washington, D.C., including all Virginia stations, on Tuesday and Wednesday, Jan. 19 and 20.  [This will impact Roanoke trains; see Amtrak for update]. All customers impacted by this change will be contacted directly to have their travel plans adjusted. Amtrak Auto Train service is unaffected.
Here is what you can do to stay informed:
Call 1-800-USA-RAIL if your trip has been impacted and change and cancelation fees will be waived
Visit Amtrak.com or download the Amtrak app for the latest information on train status
Subscribe to delay alerts for any train via email or text message at Amtrak.com/DelayAlerts
Follow @AmtrakNEC and @AmtrakAlerts on Twitter for real-time service information on Amtrak trains
Roanoke County superintendent of Schools Dr. Ken Nicely commented today about Governor Northam's recent announcement about schools returning to on-campus instruction and the county's plan to bring 4th grade students back for full-time, in-person instruction starting on Monday, January 25th. Roanoke County public school teachers and staff will also take part in a mass vaccination event planned for next Friday; Nicely says to date about 80 percent of the systems employees say they want the COVID vaccine shots. Nicely is also hoping that with more staff members vaccinated the Virginia Department of Health may tweak downward the 6-foot minimum spacing now required between students. Lowering that said Nicely could mean more students on campus and in classrooms.
RAM House is 50 years old – and will soon be on the move from its current home on Campbell Avenue Southwest. Melissa Woodson is the executive director for Roanoke Area Ministries. Woodson said this morning a "major donor" will help make that happen and a building is now under consideration.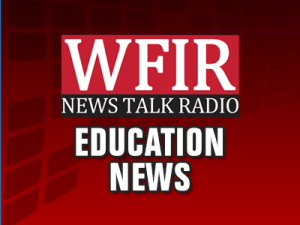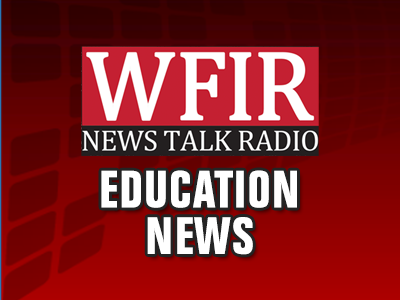 NEWS RELEASE: ROANOKE – An expandable plan. From day one, the Roanoke County Public Schools Return to School plan was designed to be flexible – able to expand or contract as conditions allowed. In late October 2020, the plan expanded bringing back third grade students for full-time in-person instruction. Beginning January 25, the Return to School plan will again expand with fourth grade students returning to in-person instruction five days a week.
To facilitate this expansion, all fourth grade classes will be 100% online on January 21 and 22 to allow staff time to prepare classrooms for additional students.
Fourth grade students who currently are receiving 100% online instruction have the option to continue with 100% online instruction or switch to full-time in-person instruction. The deadline to switch to in-person instruction is January 15. Please note that there may be some changes in teachers in order to implement this expansion.
In addition, all students in grades 5-12 currently on the hybrid schedule with a daily Individualized Education Program (IEP), receive English language services, or currently are failing a class will attend school in-person four days a week beginning January 21.  Wednesdays will continue to be online-only days.
In keeping with current recommendations from public health experts, students will be placed at desks spaced at least six-feet apart. Students also will be required to wear masks or facial coverings, including on the school bus. Parents are reminded to review the daily health screening checklist that was sent home at the beginning of school (www.rcps.us/covidchecklist) and keep children home if they are sick or meet any of the other criteria listed in the checklist.
"Our primary goal is to make sure our students are receiving a quality education and the best way students learn is being in the classroom with a teacher to the maximum extent possible under public health guidelines," said Roanoke County Public Schools Superintendent Dr. Ken Nicely. "I want to thank our fourth grade teachers for being flexible and working to help find a way to bring more students back to school full time," Dr. Nicely said.
"One way we are accomplishing this expansion is by temporarily turning our elementary school gyms into classroom spaces in several schools were no other option is available. This was not a decision we made lightly.  Physical education is an important part of a student's overall learning and we will have alternative ways for students to remain active without the school gym. I want to commend our elementary physical education teachers for being adaptable and helping us bring fourth grade students back to school full time," Dr. Nicely said.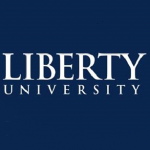 Liberty University is suing Governor Ralph Northam and the Director of the State Council of Higher Education, saying that the loss of the Virginia Tuition Assistance Grant last year – or "V-Tag" – for online college content discriminates against those students in favor of  "place-based" students. Until last year V-Tag had been available for both on-campus and online-only students. An amendment to the 2020 state budget made that change. Liberty says the case is now pending in the United States District Court For The Western District Of Virginia, in the Lynchburg Division. 
(Liberty release) LYNCHBURG, Va. — Liberty University, one of the largest private, nonprofit Christian universities in the nation and the largest university in Virginia, filed a Complaint today against Governor Ralph Northam and the Director of the State Council of Higher Education for Virginia, to defend the equal protection rights of Virginia-based students.
 The Complaint alleges that amendments to the 2020 Virginia Budget wrongly exclude Virginia students who access higher education through online content from receiving the Virginia Tuition Assistance Grant, discriminating against those students in favor of so-called "place-based" students.
 Since 1973, the state of Virginia has provided economic assistance to Virginia residents seeking higher education through the VTAG program. Until 2020, VTAG funding has been available to students without distinguishing the extent to which they access educational content through online platforms. However, for the first time since the VTAG program was established, the 2020 Virginia Budget excluded awards to new students enrolled "in an online education or distance learning program."
 The 2020 VTAG amendments, as applied by SCHEV, treat two identical students taking the same classes and using the same online resources differently if one is administratively classified by his or her school as part of an "online program" and the other as part of a "place-based" program. This is unconstitutional discrimination.  Governor Northam's decision to penalize online learning is particularly perplexing in light of the response to the COVID-19 pandemic by educational institutions that have highlighted the value of online educational programs.
 "For the past 20 years, online resources have proven an increasingly important tool that higher education institutions employ to educate students, and the VTAG program has played an important role in making higher education available to all Virginia students regardless of their circumstances," said Jerry Prevo, acting president of Liberty.
 Liberty's lawsuit seeks to have Virginia students who pursue "online education or distance learning" be treated the same as Virginia students who pursue "place-based" education when it comes to awarding VTAG funds.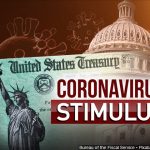 As $600 economic support payments begin hitting Virginians' bank accounts and mailboxes, Virginia Attorney Mark Herring advises that a new law will ensures that payments will not be swept up by debt collectors and creditors. A bill passed in this year's special legislative session came after it was discovered that the initial round of $1,200 support payments issued by Congress as part of the CARES Act was left open to seizure or garnishment.
Release from Virginia AG office: RICHMOND (December 30, 2020)—As $600 economic support payments begin hitting Virginians' bank accounts and mailboxes, a new law from Attorney General Mark R. Herring and Delegate Hala Ayala will ensure that the payments help Virginians support themselves and their families during the COVID crisis rather than getting swept up by debt collectors and creditors. The bill was passed in this year's special legislative session after it was discovered that the initial round of $1,200 support payments issued by Congress as part of the CARES Act was left vulnerable to seizure or garnishment.
"After nine months of economic fallout from the COVID crisis, these payments are even more important than ever for thousands of Virginia families who are counting on this money to help them make ends meet for another few weeks," said Attorney General Mark Herring. "Though the payments would have been much larger if not for Republican obstruction, they nevertheless offer some much needed support. I'm glad we were able to identify this problem and enact a solution that will keep this badly needed assistance, and other assistance that may come in the future, from getting scooped up by debt collectors and creditors. People should come first in this crisis, not debt collectors."
"Attorney General Herring and I put forward this important protection for Virginians because we knew that thousands of Virginia families would struggle to support themselves during this economic crisis, and that every dollar of federal support would need to go directly to food, rent, medicine, and other necessities, not just to the bottom lines of debt collectors and creditors," said Del. Ayala. "Working together, we were able to identify and solve a problem to support Virginia families and to give them a little more security and support during these incredibly difficult economic times."
In the 2020 COVID and Criminal Justice Reform Special Session, the General Assembly passed 
HB5068
 from Attorney General Herring and Del. Ayala with bipartisan support. The bill exempts state and federal emergency relief payments from garnishment, attachment, and other legal creditor process seizures. It included an emergency clause ensuring it went into effect immediately upon Gov. Northam's signature.