Local Government, Civic Affairs and Education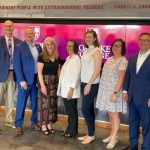 Roanoke College has been awarded a grant of over 190,000 dollars for a new dual-enrollment program targeted at-risk high school students in Salem City schools. Roanoke was one of 16 schools in Virginia to be awarded a Lab School planning grant from the Virginia Department of Education.  Roanoke College will work with Salem High School to create a plan for dual-enrollment classes that allows students to get a head start on college and their careers. This plan will take about 12 months to create and implement in the school system. President Frank Shushok explains the importance of providing opportunities, affordability, and access for all high school students.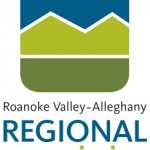 From the crowded streets in busy downtown Roanoke to rural roadways and small towns in the Highlands. A regional organization wants to know how people use transportation as it plans for the future. More from WFIR's Gene Marrano:
The Town of Vinton, Precision Fabrics Group, Food Lion and the Daughters of the American Revolution have joined forces to turn three-thousand pounds of discarded plastic into park benches. The first one was dedicated along the Glade Park Greenway this morning. Three benches have already been installed along the greenway and the rest will soon follow. Pete Peters is Vinton's Town Manager: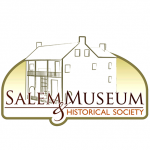 The Roanoke Valley is situated in a region of great natural beauty, enjoyed by residents and visitors alike. The Blue Ridge Land Conservancy (BRLC) is working to ensure that the landscapes we love will be here to be enjoyed by generations to come. On Thursday, June 8 at 7 pm at the Salem Museum, David Perry of the Blue Ridge Land Conservancy will describe the organization's work to forever protect the lands and waters that make such a difference in our quality of life.
Founded in 1996, BRLC serves the greater Roanoke region, working with local landowners to conserve farms, forests, mountaintops, waterways and scenic views. Over the last nearly three decades, BRLC has permanently protected iconic local landmarks such as Mill Mountain and Carvins Cove, provided fun weekend outings for families, and educated thousands of local schoolchildren.
RAM House – short for Roanoke Area Ministries – is the largest day shelter for the homeless in Roanoke, open 365 days a year. RAM House has outgrown its outdated home on Campbell Avenue Southwest and is looking for a new location. Live in studio this morning to talk about that and about the services it provides was Melissa Woodson, the executive director for RAM House.
Roanoke's forgotten history will be uncovered with the premiere of a documentary film. WFIR's Emma Thomas has more on "Hidden in Plain Site":