Local Government, Civic Affairs and Education

164 non-profits took part in the 4th Annual Roanoke Valley Gives Day and yesterday the Community Foundation Serving Western Virginia saluted those who raised the most money over that 24 hour period. WFIR's Gene Marrano has that story:

The Community Foundation Serving Western Virginia announced its biggest fundraisers during last week's "Roanoke Valley Gives Day," at a luncheon today. Roanoke Catholic, Lake Christian Ministries and the Prevention Council of Roanoke County took home the top honors in the large, medium and small organization categories, respectively. Despite Facebook and Instagram going down that same day Michelle Eberly with the Community Foundation says it was a record-breaking event. Roanoke Valley Gives raised $823,000 in its fourth year – about $80,000 more than in 2018.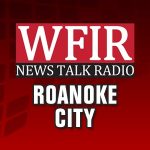 After being out of commission for more than two years the Franklin Road Bridge into Roanoke's Old Southwest neighborhood that was torn down and rebuilt will reopen tomorrow morning. More from WFIR's Gene Marrano: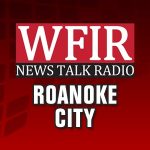 Another series of public meetings from Tuesday through April 3rd at Roanoke libraries are designed to receive input from "all" sectors of the city's population, as it crafts an updated comprehensive plan with "interwoven equity." WFIR's Gene Marrano reports:
All meetings at city library branches: Gainsboro March 26, Raleigh Court March 28 (both 5-7); Belmont March 30 10-12, Melrose March 30 2-4, Main Library April 2 11:30-1:30, Williamson Road April 3 5-7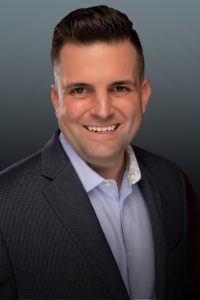 Its typically an uphill climb for Democratic supervisor candidates in Cave Spring – although Charlotte Moore did win there once with the party nomination. Now at least one candidate is seeking the party's blessing. WFIR's Gene Marrano has that story:
The owner of Wine Gourmet has formally announced his run for Cave Spring Supervisor. 33-year-old Brian Powell says he wants to move economic development projects like "Reimagine 419" in southwest County past the planning stage and into action. Powell is seeking the Democratic nomination in a district that skews Republican. No other Democrat has announced a run with the filing deadline at the end of the month. Paul Mahoney has announced his intention to run for the Cave Spring supervisor seat as a Republican. At a news conference outside the County Administration building today Powell was also critical about how the oft-delayed Cave Spring High School rebuild was handled. (George Assaid is not running for reelection this fall)
Congressman Ben Cline says the U.S. should not consider any additional restrictions on owning semi-automatic rifles — as New Zealand is now doing in light of last week's mass shootings in two mosques. The freshman Republican's comments came in a wide-ranging live interview Monday morning on The Roanoke Valley's Morning News. WFIR's Evan Jones has more:
Here is the full conversation:

Friday's bloody attack at several New Zealand mosques by a self-described White Supremacist has made many call again for inclusion and diversity – that's also the focus of a fundraiser in Roanoke later this week. More from WFIR's Gene Marrano:

The goal for the 24-hour Roanoke Valley Gives event that took place on Wednesday was $800,000. It was more than met – the Community Foundation Serving Western Virginia says the 160 non-profits that received donations over that 24 hour period topped $823,000 dollars. In 2018 the total raised during Roanoke Valley Gives was more than $740,000. Michelle Eberly is with the Community Foundation: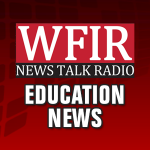 Thomas McCracken's doctoral thesis "Peer Intervention in Bullying Incidents" could lead to a policy change on reporting such incidents in Roanoke County schools. More from WFIR's Gene Marrano: