Local Government, Civic Affairs and Education
Holy Cross Regional Catholic School in Lynchburg will close at the end of the current school year. The Richmond Catholic Diocese says it is the result of declining enrollment – down by more than 60% in the last 18 years. Holy Cross opened in 1879.
NEWS RELEASE: (RICHMOND, VA) – Today, the Catholic Diocese of Richmond's Office of Catholic Schools announced that Holy Cross Regional Catholic School in Lynchburg will permanently cease operations at the end of the 2019-2020 school year in June.
"More than ever, we want our schools to flourish as they form and nurture our young people in the Catholic faith," said the Most Rev. Barry C. Knestout, bishop of Richmond. "It is with sadness that we announce the closure of a Catholic school that has been part of our diocese for 140 years. I want to express my gratitude to the many teachers, staff, administrators and families for your service and dedication to Holy Cross and the support you have given and provided to the students. Please keep the Holy Cross Catholic School community in your prayers during this time."
For the last 17 years, Holy Cross Regional Catholic School's enrollment has declined by 61 percent between the 2001/02 academic year compared to the 2019/20 academic year. The decreased enrollment has resulted in increased financial challenges.
"This announcement is painful for our Holy Cross Catholic School students, families, faculty, staff and alumni. We realize the impact this will have on them," said Kelly M. Lazzara, superintendent, Office of Catholic Schools. "We will do all we can to support our families by offering them access to resources to assist during this period of transition. Additionally, we will work with our students so that anyone who wants to continue their Catholic education will be welcomed at one of our neighboring schools."
According to the National Catholic Education Association's (NCEA) annual report, enrollment decreased 18 percent nationally for Catholic schools in the last decade compared to a 12 percent decline experienced by Catholic schools in the Richmond Diocese during the same time period.
"The closing of a Catholic school is a decision that is not taken lightly, and the determination was made only after numerous attempts were made in recent years to support the financial operations of the school," said Chief Financial Officer Michael J. McGee.
Since 2012, the diocese offered guarantees so Holy Cross Catholic School could obtain over $3 million in low interest-rate loans to give the school time to implement strategies to grow enrollment and raise additional funds.
"In addition to the financial support provided by the parishes of the diocese, the McMahon-Parater Scholarship Foundation allocated additional needs-based financial aid to Holy Cross. Even with the allocation of additional funds, the school had annual operating losses ranging from $95,000 to $360,000 in each of the past five fiscal years," said McGee. "Unfortunately, despite these significant efforts, the financial condition of the school continued to decline to the point that closing the school became unavoidable."
Holy Cross Regional Catholic School has served the Lynchburg community with a Catholic education since 1879. It is one of six Catholic schools located in the Southwest region of the state.
In all, the Richmond Diocese has 30 Catholic schools serving more than 8,400 students from pre-kindergarten through 12th grade. The last time the diocese closed a school was Holy Trinity Catholic in Norfolk in 2010.
Much more natural light, wider hallways, right-sized classrooms – in actuality just about everything will be changed when the 40 million dollar makeover at Cave Spring High School is finished some time next year. WFIR's Gene Marrano took the tour yesterday: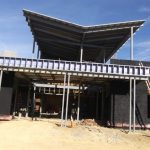 The 40-million dollar renovation at Cave Spring High School should be completely under roof by mid-December as Roanoke County Schools works toward a fall 2020 reopening. Ken Nicely is the school system superintendent; he taught at Cave Spring High School years ago. Nicely toured Cave Spring High School today as Spectrum Design and Avis Construction showed off their work to date. The students, faculty and staff are all in trailers on site.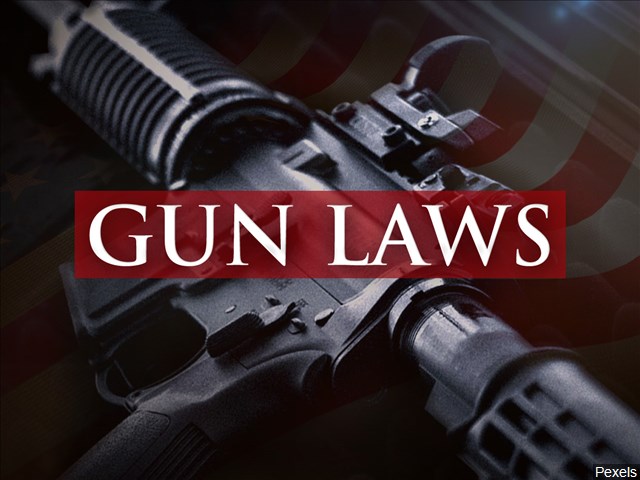 RICHMOND, Va. (AP) — Virginia Republicans have canceled a meeting where they were to present GOP-backed proposals to curb gun violence.
State Sen. Mark Obenshain said Friday that he had canceled next week's planned meeting of the state's Crime Commission because of the results of Tuesday's legislative elections.
Republicans tasked the commission earlier this year to come up with ideas on how to improve public safety in the wake of a mass shooting at a Virginia Beach municipal building. Democratic Gov. Ralph Northam had instead wanted lawmakers to vote on gun-control measures during a special session.
Democrats ran aggressively on gun control in legislative elections and won majorities in both the state House and Senate on Tuesday.
Northam said he expects lawmakers to pass several gun-control bills next year.
The Roanoke Rescue Mission's more high-end thrift store – the 2nd Helpings Cafe, which also serves food and features original artwork, is holding a holiday open house tomorrow from 9 to 5. The 2nd Helpings Cafe is located on Williamson Road near Orange Avenue. Becci Sisson is Director of Development for the Rescue Mission:
We heard live in-studio about the open house and the upcoming Drumstick Dash 5K this morning. Hear much more on the link below. Here is a 20 percent discount code for the Drumstick Dash registration fee to use online:  WFIR
Roanoke City Public high school students at the Roanoke Technical Education Center now have a more recent, updated vehicle to work on after Magic City Ford-Lincoln donated a 2013 Ford Fiesta to the program today. That Ford Fiesta has around 60,000 miles on the odometer. Magic City Auto Group Chairman and CEO Cameron Johnson was on hand for the presentation. Johnson also dabbles as an internet investor when he's not selling cars.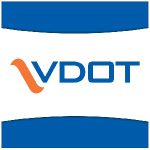 This afternoon at Clearbrook Elementary School, VDOT will reveal preliminary plans that could improve traffic flow along Route 220 – and it wants to hear from the public. WFIR's Rob Ruthenberg has more.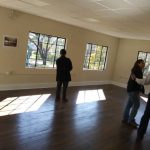 The former Villa Heights Recreation Center in northwest Roanoke sat vacant and dilapidated for more than a decade before Restoration Housing bought it from Roanoke City several years ago and then invested around $800,000 dollars to bring it back to life as a community center, with several non-profit tenants. LEAP for Local Foods and The Humble Hustle are two of the tenants leasing office space from Kingdom Life Ministries International,the anchor tenant in a building that dates back to the early 1800's. Isabel Thornton is president of Restoration Housing; she spoke at this morning's ribbon cutting:
The next step in Paul Mahoney's long association with Roanoke County was his election to the  Board of Supervisors yesterday as the Republican candidate. More from WFIR's Gene Marrano:
This Friday several thousand local school children will descend on downtown Roanoke for STEAM Day – a celebration of Science, Technology, Engineering, Arts and Math. The Virginia Museum of Transportation is one of four venues that will welcome K-through-12th grade students. Courtney Plaster is education director at the VMT; she was live in-studio this morning: