Local Government, Civic Affairs and Education
NEWS RELEASE: (Roanoke County, VA—March 4, 2021) Roanoke County Administrator Dan O'Donnell today announced the appointment of Travis Griffith as Fire & Rescue Chief. Griffith will assume his new position March 8."We held a nationwide recruitment process and had many qualified applicants from several states," said O'Donnell. "It reflects highly on the quality of our employees that the best choice was already here in our Fire & Rescue Department . We have an excellent department and Chief Griffith will be able to hit the ground running with his thorough knowledge of our people and operations." Board of Supervisors Chairman Jason Peters added, "Travis is a dedicated servant to his profession and to the citizens of Roanoke County. I know he will step seamlessly into this role and provide the leadership and vision to prepare the department for future growth."
Griffith currently serves as Deputy Chief of Operations for Roanoke County Fire & Rescue. "I am humbled to have been chosen to stand beside the women and men of this great department as their Fire Chief," said Griffith. "I am thankful to have received this opportunity and everything we do will continue to be based around providing superior service to those in need."
Griffith began his service with Roanoke County Fire & Rescue in 2002 as a Firefighter/Emergency Medical Technician for the department. He was promoted up through the ranks becoming a Lieutenant in 2005, Captain in 2008, Battalion Chief in 2012, and to his most recent position in 2015. During his tenure Griffith has coordinated and implemented over $4.9 million in federal funding for the department for equipment and staffing. Griffith collaborated with the County's other public safety agencies to develop a leadership academy to provide valuable training and professional growth for personnel. He has also led the department's COVID response to ensure the safety of personnel, as well as equip all County employees with supplies to ensure a safe workplace. –
Griffith holds a Bachelor of Arts Degree from the University of Virginia and is a graduate of the National Fire Academy's prestigious Executive Fire Officer Program. Griffith resides in Roanoke County with his wife Ellen and daughters Carly and Claire. Griffith follows Fire & Rescue Chief Steve Simon who retired in February 2021 after serving 27 years with the department. The Roanoke County Fire & Rescue department is a combination system, utilizing career and volunteer personnel to provide fire and rescue services. The department responds from 13 stations, employs 200full-time career personnel, and has nearly 200 active volunteers.
Goodwill Industries of the Valleys announced today that Richmond J. Vincent Jr, has been named president and CEO, effective March 22nd. Vincent is the current President and CEO of Goodwill Industries of South Mississippi and Mississippi Goodworks:
(Goodwill release) Goodwill Industries of the Valleys is pleased to share Richmond J. Vincent Jr. has been named president and CEO, effective March 22, 2021. In partnership with Voltage Leadership, Goodwill's Board of Directors began the search process when current CEO Bruce Phipps announced his retirement after nearly 18 years leading the organization.
Richmond is currently president and CEO of Goodwill Industries of South Mississippi (Gulfport) and Mississippi Goodworks. Named to this position in 2017, he is responsible for 12 retail stores, two training centers and six SourceAmerica contracts.
In addition to leading Goodwill Industries of South Mississippi, he is a member of the Mississippi Gulf Coast Business Council Executive Committee, member of the Goodwill Industries International Board of Directors and Conference of Executives Executive Council. Richmond was also recognized as a Best CEO in Mississippi by Mississippi Business Journal.
Prior to joining Goodwill in Gulfport, Richmond served as the Senior Vice President of Workforce Development for the Goodwill of Central and Northern Arizona (Phoenix). In this role, more than 99,000 Arizonans received job preparation services in 2016, with more than 48,000 acquiring gainful employment. He created the agency's first career center co-located with a community-based organization. He also spearheaded the development and implementation of the initial fundraising program.
We are excited to welcome Richmond to our organization. His passion for Goodwill's mission will enable us to continue to provide programs and services with a long-lasting impact on the economic health of individuals and our community now, and well into the future.
"I am thrilled about my new role at Goodwill Industries of the Valleys and serving the communities in Central, Southwest, and Southside Virginia," said Richmond Vincent Jr. "I am eager to build on the success of a strong organization and honored to lead future successes which will be possible with the MacKenzie Scott gift, loyal donors and shoppers, collaborating with community and business partners, and dedicated Goodwill employees."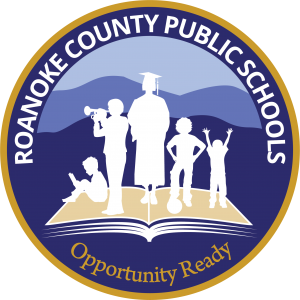 From Roanoke County Public Schools: Following the successful expansion of the Roanoke County Public Schools Expandable Schedule Plan in October 2020 and again in January 2021, and based on the ongoing downward trend of positive cases in the Roanoke Valley and the very low positive case rate in Roanoke County Public Schools, the Roanoke County School Board has expressed support for a third expansion of the Expandable Schedule Plan by bringing back all current hybrid students to in-person instruction four days a week (Wednesdays will remain virtual learning days).
Beginning March 15, all current hybrid plan students in 5th grade will begin a four-day schedule. To facilitate this expansion, all fifth grade students will receive remote instruction only on March 11 and 12. All middle and high school students currently on the hybrid plan will begin four days a week in-person instruction starting March 22. March 18 and 19 will be remote instruction only days for secondary students.
As before, those students who currently are enrolled in 100% remote instruction have the option to remain in 100% remote instruction or may switch to in-person instruction (space permitting). Any 100% remote students wishing to switch to in-person instruction must inform the school by no later than March 15. Similarly, those students currently on the hybrid plan that wish to switch to 100% remote instruction can do so (must commit to 100% online instruction for the rest of the school year) and must inform the school by March 15.
In order to accomplish this expansion, students will be placed at desks that will be spaced at least three feet apart, with six feet apart preferred when possible. As before, masks are required at all times except during lunch. Student lunch times will be staggered as needed to maintain a minimum of six foot physical distancing.
Throughout the school year, the percentage of positive cases in Roanoke County Public Schools has remained very low, never exceeding three-percent even during the height of winter. Further, the percentage of student or staff exposures has not exceeded one-percent during the same time frame.
"Since the first day of school, our ultimate goal has been to bring all students back for full-time in-person instruction and we have steadily been making strides to meet that goal," said Roanoke County Public Schools Superintendent Dr. Ken Nicely. "All this time, we have remained committed to following the guidance of public health experts," Dr. Nicely added.
"The CDC and VDH have maintained that six-foot distancing should be observed to the extent possible, but a minimum of three-foot physical distancing is acceptable so long as students and staff are wearing masks. Now that a significant number of our staff and many at-risk members of our community have received vaccinations, combined with the continuing decline of cases in our community, we are adopting the more flexible CDC and VDH guidelines, which would allow us the space to bring back our hybrid students for in-person instruction four days a week," said Dr. Nicely.

Get your butts off the ground – cigarette butts that is, especially in downtown Roanoke. Starting today an outreach campaign that includes a jingle-writing contest about disposing of cigarette butts properly kicks off.  The campaign also includes placing more cigarette butt receptacles downtown and partnering with local businesses on other creative ways to reduce cigarette litter. Leigh Anne Weitzenfeld is with the City's Stormwater Utility department:
Click below for more information on the jingle contest: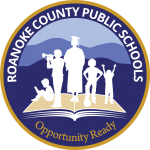 A week after voting to limit Roanoke County High School sports teams to only play other schools within the county this spring due to COVID precautions, the Roanoke County School Board reversed course at a special meeting this morning.  The vote this morning was 3-0 and county high schools will now be allowed to schedule games with other localities as needed. Windsor Hills board member Jason Moretz on why he changed his vote: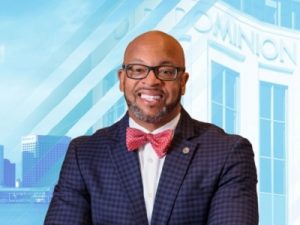 Radford University President Brian Hemphill announced today that he will be leaving the school to lead Old Dominion University after the end of the fiscal year on June 30th. John Broderick announced last May that he would retire as president of Old Dominion University this summer. Radford's Board of Visitors got the news from Hemphill, who said "the decision to leave Radford University was not made lightly." He came to Radford in 2016.
ODU NEWS RELEASE: Old Dominion University's Board of Visitors announced Friday that it selected, by unanimous vote, Dr. Brian O. Hemphill, the president of Radford University, to become the ninth president of Old Dominion this summer. Dr. Hemphill will be Old Dominion's first African American president.
Dr. Hemphill has led Radford since 2016 and has been hailed as an innovative and forward-focused leader there. He previously served as president of West Virginia State University for four years and vice president for student affairs and enrollment management at Northern Illinois University for eight years.
With a strong background in student services, Dr. Hemphill has maintained a student-centered approach throughout his career, as well as a strong commitment to shared governance, diversity and inclusion.
He will be introduced to the community at a virtual "Get to Know President-Elect Hemphill" event at 2 p.m. Friday, Feb. 19.
"It is both an honor and privilege to be selected as the ninth president of Old Dominion University, a dynamic public research institution that has proudly served the Hampton Roads region and positively impacted the Commonwealth of Virginia," Dr. Hemphill said.
"I must express my sincere appreciation to members of the Board of Visitors, the Presidential Search Committee, President Broderick and the campus community. My family and I are looking forward to becoming active members of Hampton Roads, making our home in Norfolk and proudly serving the Monarch family."
Dr. Hemphill will succeed President John R. Broderick, who is retiring after 28 years at Old Dominion and 13 years as its president.
Kay A. Kemper, rector of Old Dominion's Board of Visitors, said: "We are indebted to President Broderick and First Lady Kate Broderick for devoting their life's work and hearts to ODU since 2008. As Old Dominion's longest-serving president, President Broderick has provided transformational leadership, earning recognition as a national leader in higher education. He has increased student success, promoted diversity and inclusive excellence, accelerated research and secured more than $1 billion in new public and private resources. The Brodericks will leave the University in an excellent position, poised for a bright future.
"We are confident that Dr. Hemphill will continue the University's upward trajectory," Kemper said. "The board was highly impressed with his substantial accomplishments in less than five years as president of Radford, as well as his commitment to a student-centered approach. Dr. Hemphill's successes range from enrollment management to fundraising, and many of his forward-thinking initiatives in such areas as health sciences and partnership-building mirror Old Dominion's longstanding strengths and priorities. We believe he will write an exciting new chapter for ODU."
President Broderick said, "I congratulate Dr. Hemphill on his appointment. I believe his strengths and values will align well with Old Dominion's culture and aspirations. In the remaining months of my presidency, we will work closely to ensure a smooth transition as we position Old Dominion for continued greatness."
Under Dr. Hemphill's leadership, Radford experienced record enrollment in the fall of 2019 and 2020. He implemented a Student Success and Retention Plan and established an Academic Success Center to improve the first-year experience and focus on retention and graduation.
Dr. Hemphill has secured hundreds of millions of dollars in public and private support to advance Radford's mission and expand its campus. During his tenure, Radford received its largest federal grant, worth $13.8 million from the U.S. Department of Education. Other allocations included $101 million in state funding for the largest capital project in Radford's history – the Center for Adaptive Innovation and Creativity, which will serve as a hub for interdisciplinary engagement and research.
Dr. Hemphill forged several partnerships throughout the community, including one that will bring a world-class hotel near campus. Under his leadership, Radford also established the Vinod Chachra IMPACT Lab, which provides online competency-based training to adult students in cybersecurity, geospatial intelligence and special education.
He has significantly increased Radford's footprint in health sciences, overseeing the establishment in 2019 of Radford University Carilion through a merger with nearby Jefferson College of Health Sciences, which enrolled about 1,200 students. Radford has added 19 associate's, bachelor's, master's and doctoral degrees in health sciences to its curriculum.
He will join Old Dominion as it works to launch a School of Public Health with Norfolk State University and Eastern Virginia Medical School, expand telehealth efforts at its Virginia Beach Center and begin construction on a new Health Sciences Building.
Dr. Hemphill will take leadership of a university that has continued to thrive despite the pandemic.
Old Dominion experienced increases in enrollment in both the summer and fall semesters of 2020, the latter by nearly 3%. This semester, Old Dominion launched a new sport, women's volleyball, and is opening two buildings – a new Chemistry Building, with state-of-the-art facilities including a digital planetarium and 37 labs, and Owens House, a residence hall with 470 beds, named after ODU's first African American rector. In all, ODU has $250 million of buildings relating to STEM-H fields either under construction or about to commence.
Bruce Bradley, vice rector of Old Dominion's Board of Visitors and chair of the Presidential Search Committee, said: "I want to thank the Monarch community for its thoughtful feedback during the process. That helped us draft a thorough profile of the qualities and competencies required of the next president. We conducted an extensive national search, which drew 92 candidates. Dr. Hemphill was our top choice from an impressively strong applicant pool, which reflects Old Dominion's ascending stature and reputation."
Del. Luke Torian, D-52nd District, who chairs the House Appropriations Committee, praised Hemphill's advocacy for additional investments in higher education. "Brian is someone who puts a great deal of time and thought into his work," Torian said. "He is a skilled leader and one who is passionate about creating opportunities for students and advancing local communities. Due to his collaborative nature, he has built a number of close and meaningful relationships during his tenure at Radford University, and those will be very beneficial for Old Dominion University in its current and future endeavors."
Clemson University President James P. Clements, a close friend of Dr. Hemphill's, said, "Brian certainly left his mark on Radford University by increasing its reputation and visibility in the South with a focus on programmatic expansion and academic quality. I am fully confident that he will lead Old Dominion University with that same level of energy and excitement, as well as passion and poise. ODU has selected a great leader who both understands and values the importance of education and the unique roles of teaching, research and service. With Brian as its leader, there is no limit to what ODU can achieve."
Dr. Hemphill has led Radford through "an exciting period of unprecedented expansion and growth," Virginia Tech President Timothy Sands said. "Virginia Tech is proud to partner with Radford in further establishing an academic health center in Roanoke through a close collaboration with Carilion Clinic. Radford's involvement in this important work would not have been possible without Brian's commitment and leadership. I look forward to continued collaboration with Brian in his new role at Old Dominion University."
Dr. Hemphill's previous positions include associate vice chancellor of student affairs and dean of students at the University of Arkansas, associate dean of students at the University of North Carolina Wilmington, assistant dean of students at Cornell College in Mount Vernon, Iowa, and coordinator of minority recruitment and retention for Iowa State University's College of Education.
He has maintained an active presence in the classroom, teaching such classes as Communication and Leadership, Personnel Services in Higher Education and African American Imagery in the Mass Media. Dr. Hemphill is co-writing two books and has written or co-written more than two dozen journal articles on topics including student activism and student orientation.
He serves as chair of the NCAA Presidential Forum and of the Membership Committee of the Big South Conference. Dr. Hemphill was named to Virginia Business's 2020 Power List. His other honors include the Bert Alan Watson Award for Excellence in Professional-Scholarly Presentation from the American Association of University Administrators and the NASPA – Student Affairs Administrators in Higher Education Pillar of the Profession Award.
Dr. Hemphill received his bachelor's degree in organizational communication from Saint Augustine's University in Raleigh, North Carolina; his master's in journalism and mass communication from Iowa State, and his doctorate in higher education administration and policy studies from the University of Iowa.
He is married to Dr. Marisela Rosas Hemphill, the first lady of Radford University, who is an advocate of providing students with multicultural and global experiences. Her previous positions include director of student activities at Colgate University in Hamilton, New York. She received her doctorate in student affairs administration and research from the University of Iowa.
The Hemphills are the parents of 8-year-old twins, Catalina and Cruz. Dr. Hemphill also has two adult children, Jada and Jordan.
Governor Northam said today the state public schools can plan on a return to in-person learning with a target date of March 15th.  Northam says the pandemic has "taken a toll" on families and school children with behavorial health issues – and a decline in academic performance.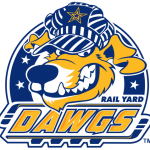 Perhaps the sense of community and looking out for one another – lending a helping hand – has never been felt more strongly than over the past 10 months since the COVID pandemic turned much of everyday life upside down. Now the Wheeler Broadcasting family of station – WFIR, Q-99, Star Country, K92, The Vibe, WPLY Sports Radio and The Rock Channel are joining forces next month with two  other organization for the first ever "Do Good Days." Hear the complete live in-studio interview about it below: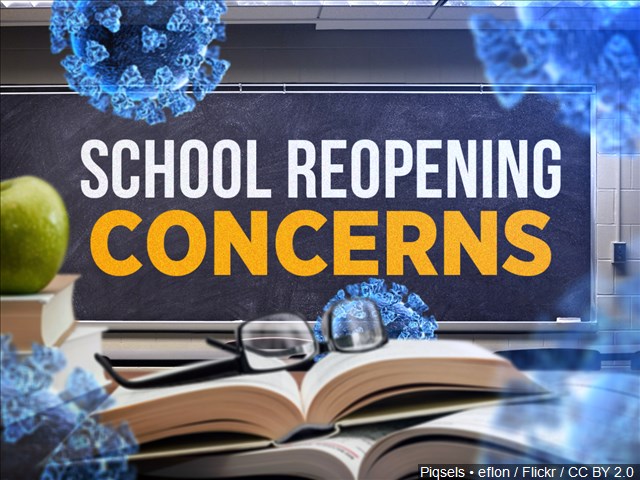 A bill that would require every Virginia public school system to make both virtual and in-person learning available to students has passed the State Senate, but its chances of House passage appear less certain. Supporters of the proposal say students have lost too much this year by being out of classrooms — not just educationally, but socially and emotionally as well.  Opponents cite health safety concerns in more crowded schools and say the state should not enact mandates for local school systems. More from WFIR's Evan Jones:
—
RICHMOND, Va. (AP) — After a lengthy and impassioned floor debate, the Democrat-controlled Virginia Senate passed a bill Tuesday that would require every local school division to make both virtual and in-person learning available to students.
The measure was sponsored by Republican Sen. Siobhan Dunnavant, who is a doctor.
"We must open schools," Dunnavant said, urging her colleagues to "listen to the science." She said there's no evidence to support keeping children out of in-person school and warned that vulnerable children were being left behind.
Virginia currently has a patchwork approach to schooling, with some public and private schools offering in-person learning while others offer only virtual school. Supporters of Dunnavant's bill said that's harming children whose parents don't have the resources to pay for costly tuition.
Dunnavant's succinct measure simply says that each school division must make virtual and in-person learning to available to all students "by choice of the student's parent or guardian."
"This is the most important bill that we will vote on this legislative session," GOP Sen. Ryan McDougle said during a floor debate in which about half the members of the chamber weighed in.
The debate came as pressure is building on school systems across the U.S. to reopen classrooms to students who have been learning online for nearly a year.
Democrats who spoke against the bill warned about creating mandates for school districts, and they raised concerns about the well-being of teachers and school support staff, as well as a mutated version of the virus first identified in South Africa. Public health officials are concerned that version spreads more easily and vaccines could be less effective against it.
Sen. Ghazala Hashmi warned that because the bill wouldn't take effect until summer, it could complicate the efforts of local school districts that are already moving forward with partial reopening plans.
"This bill is not going to pass in the form it's in right now," he said.
Still, he said the bill would send a message.
Gov. Ralph Northam's spokeswoman, Alena Yarmosky, said the governor would review the bill "if and when it reaches his desk."
"The Governor has made it clear that children need to be back in school, and that it is possible to do so safely. That's why he has put significant COVID relief funding towards K-12 education, and why he has prioritized vaccinations for teachers and school staff," she wrote in an email.
She also noted that Northam, a Democrat and a physician, recently rolled out new guidance aimed at getting more public schools open for in-person instruction. He described the guidance at a news conference last month, saying that the state's new policy is: "Schools need to be open, and here are the ways to do that safely."
The guidelines are not mandates and individual school districts still have final say in how they operate.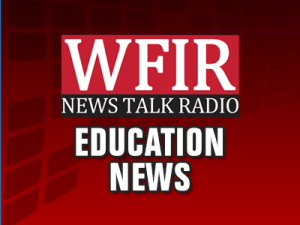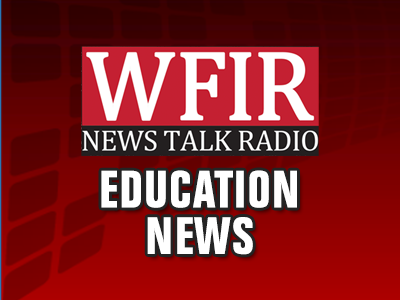 NEWS RELEASE: The Virginia Board of Education today approved the consolidation of Alleghany County Public Schools and Covington Public Schools to form a single school division, effective July 1, 2022. The action came at the request of the two school divisions, which are two of the commonwealth's smallest in terms of enrollment.
In 2019, the Alleghany County and Covington school boards formed a Joint Committee on School Consolidation to develop a consolidation plan. The move toward merging the two divisions was prompted by concerns in both divisions about declining enrollment, and recognition of the potential advantages of pooling of resources as a means of expanding opportunities for students.
Public hearings were held in both localities in September, and a proposal to combine the two divisions under a single school board and superintendent was formally presented to the state Board of Education in November. Both the Alleghany County Board of Supervisors and the Covington City Council adopted resolutions endorsing the merger.
Under the consolidation plan, county and city students will be merged into a single student body of approximately 3,000 students at the beginning of the 2023-2024 academic year. The four existing county and city elementary schools will remain open, but the consolidated division will have a single middle school (housed in the current Covington High School building) and a single high school (housed in the current Alleghany High School building).
"I congratulate everyone involved in this process — school board members, the division superintendents, community leaders, local government officials, parents and students — for their vision in creating a plan to expand opportunities for students in both the county and the city," Board of Education President Daniel Gecker said.
Article VIII of the Constitution of Virginia vests the Board of Education with the authority to divide the commonwealth into school divisions that promote the Standards of Quality. Section 22.1-25 of the Code of Virginia spells out the details of the process and the state board's role and authority. Under the code, the board can consider the consolidation of existing divisions based on the following criteria:
The school-age populations of the school divisions proposed for consolidation;
The potential of the proposed consolidated division to meet the Standards of Quality;
The potential of the proposed consolidated division to promote greater efficiency;
Anticipated increases or decreases in the school-age population;
Geographic and topographical factors impacting pupil transportation; and
The ability of the existing divisions to meet the Standards of Quality on their own or in cooperation with another division.
Today's action by the Board of Education marks the second consolidation for Alleghany County Public Schools. In 1981, the state board approved the merger of schools in Clifton Forge into the county system.