Local Government, Civic Affairs and Education
Virginia Tech plans to create a $1 billion campus in Alexandria to accompany Amazon's construction of a Virginia headquarters a few miles away in Arlington. Tech's "Innovation Campus", as it will be called, will focus on graduate degrees. The first 100 students will begin their studies in temporary buildings next year. WFIR's Evan Jones has more:
UPDATE: Roanoke County saw a bumper crop of early morning voters who often had to wait in long lines. More from WFIR's Gene Marrano:
Anyone in line by 7:00 pm will be able to cast a vote, even if takes past 7:00 to do so.
PREVIOUS: Early indications point to a heavy voter turnout in today's elections. In Roanoke County, some extra waits — more than 30 minutes this morning, for instance at the Castle Rock precinct near Cave Spring Middle School. The county's Voter Registrar's office says one reason for the lines is that voter roll laptops crashed today, so they are now using paper poll books the rest of the day.
Voters in the Roanoke area will select candidates in one of three Congressional districts in the region: the 5th, 6th and 9th Districts. Voters living in the House of Delegates 8th District will also take part in a special election to fill the seat left vacant when Greg Habeeb left his position in August. Senator Tim Kaine is seeking a second term, facing a challenge from Republican Corey Stewart. There are also two proposed amendments to the Virginia Constitution on the statewide ballot.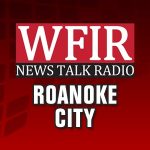 The City of Roanoke – and the city Sheriff's office  — are conducting a job fair Friday afternoon. It will provide opportunities to learn about current job openings, meet department managers and apply for positions. It runs from 4:00 until 7:00 pm at the municipal building. If you are interested, you are urged to bring a resume and dress for a job interview.
News release: The City of Roanoke and the Roanoke City Sheriff's Office invite the public to attend a Job Fair today, Friday, Nov. 2, in the North Lobby of the Noel C. Taylor Municipal Building (accessible from the Campbell Avenue entrance) from 4 to 7 p.m. This event is a chance for job seekers to learn about current employment opportunities with the city, network with department managers, apply for vacant positions, and potentially participate in one-on-one preliminary interviews. City staff will provide city career consultations and application assistance on-site. For more information, please contact the Department of Human Resources at 540-853-2231 or email them at hr@roanokeva.gov. Information is also posted on the Human Resources Department's Facebook page.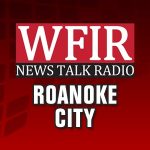 The Roanoke City Council session on Monday will include a morning closed meeting on security at the Noel C Taylor Municipal Building. Council will also vote to set a November 19th date for a public hearing on the sale of almost 12 acres of city-owned property on Peters Creek Road northwest (in the 2900 block), for a CarMax Superstore dealership. At the morning briefing City Council will also receive an update on efforts to turn the Roanoke River and other waterways in a recreational "Blueway."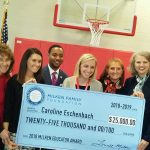 A school assembly this morning at Virginia Heights Elementary School in Grandin Village this morning was described to the staff as a chance to meet with Virginia's Secretary of Education and other dignitaries. The real purpose – 3rd grade teacher Caroline Eschenbach, who in a surprise announcement was honored with a $25,000 Milken Education Award. Eschenbach can spend that check on whatever she wants to. Educators at up to 40 schools across the country will receive the Milken Award in 2018 – this will be the only one in Virginia.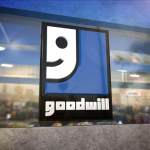 Goodwill Industries of the Valleys has rolled out a new mentoring program in Rocky Mount, for at-risk juveniles between 12 and 17 that have had brushes with the law. Goodwill is looking for 40 mentors and will gear up for a January launch. The "evidence-based" mentoring model is borrowed from a Big Brothers Big Sisters approach. A $475,000 grant will provide services for 105 youth over the next three years. Stephanie Hoer is the senior director of program services.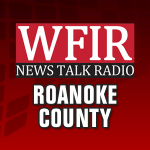 A Roanoke County pedestrian-friendly project almost ten years in the making will celebrate with a specially-themed ribbon cutting today. WFIR's Evan Jones has the story: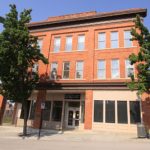 The Dumas Hotel Legacy is still waiting for a court date over the contract dispute it is embroiled in with TAP – which owns the historic Dumas property they wanted to purchase and operate as a community center. Martin Jeffrey is a spokesman for the group. He says TAP pulled the Dumas off the market – even though DHL was honoring their end of the agreement. In the meantime the Dumas Hotel Legacy will hold another community meeting tomorrow at 6pm, at Saint Paul United Methodist Church in Northwest Roanoke – providing details on how they have held up their end of the contract, according to Jeffrey.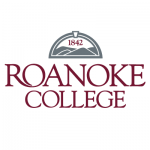 Roanoke College has just concluded the largest fundraising campaign in the school's history – more than reaching a very ambitious goal. More from WFIR's Gene Marrano: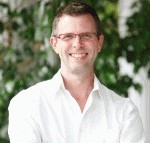 Earlier this month "National Coming Out Day" was observed – now Roanoke Vice-Mayor Joe Cobb will tell his own story at Roanoke College tonight. More from WFIR's Gene Marrano: