Local Government, Civic Affairs and Education
The co-founder of the Hope Center on 11th Street northwest Roanoke – former City Council candidate Grover Price – has relocated with his family to Phoenix Arizona. Price said today the Hope Center will remain open, with a variety of organizations working to help children and families in that neighborhood. He says the center made an impact. Price also says the Cup of Hope Cafe he still owns on Tazewell Avenue Southeast remains open. Price's mother Darlene has also relinquished her role with the Hope Center and just announced a run for the House of Delegates.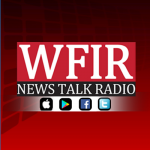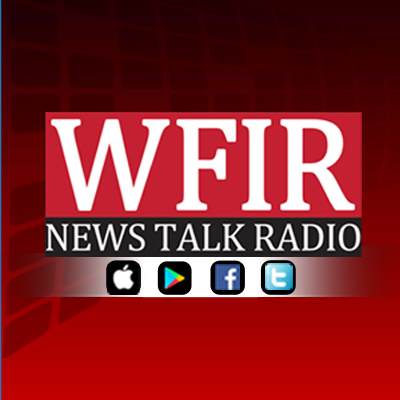 The National Civic League has named Roanoke an All-America City Award winner a record 7 times. Now they've put the Star City in a Hall of Fame. More from WFIR's Gene Marrano: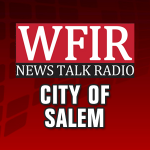 The path now seems clear for Salem City Council to enact the first property tax increase since 1988. City officials say the hike is vital in funding long-sought renovations to Salem High School. With Monday's public hearing and initial vote now done, all that remains is final approval a week from Monday. WFIR's Evan Jones has more: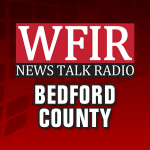 Mike Miller has won the three-way Republican race for the party's nomination for Bedford County Sheriff, setting up another three-way contest in November, this one involving three current members of the sheriff's office. Miller gained more than 47% of the vote, followed by Kent Robey with 38% and David Wells with about 14%. Miller is a 35-year veteran with the office, rising to his present rank as Captain. He will face two Independent candidates in November who also work in the office; fellow Captain Tom Hayden, and James Kirkland, a K-9 handler. All hope to succeed Sheriff Mike Brown, who is retiring after 24 in the position.
David Radford has won the Republican party's nomination for the Roanoke County Board of Supervisors in Windsor Hills District. Radford defeated Roxanne Christley 631-507 in a turnout that far exceeded party expectations. Radford has already been serving on the board, appointed to the position after former Supervisor Joe McNamara was elected to the House of Delegates. As of Tuesday evening, there is no indication that Radford will have any ballot opposition in the November election.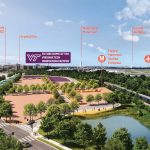 Virginia Tech released more details about its planned "Innovation Campus" in Alexandria this morning, saying it will be part of a new mixed-used development in the National Landing area. The new remote 15-acre campus will focus on research and will develop talent for the Amazon "HQ-2" headquarters being built nearby and for other high-tech firms. Tech president Timothy Sands says students in Blacksburg are also in the mix.
(from VT news release) "I'm very excited to know that this site will position the Innovation Campus to attract a world-class faculty to prepare students for thinking big ideas and solving problems," said Sen. Mark R. Warner (D-VA). "Virginia Tech knows how to build community and support innovation and economic growth. I'm confident that this campus will help meet the demands of our digital age."
The first class of Innovation Campus master's degree students will enroll in the fall of 2020 in existing space adjacent to where its new academic buildings will eventually be built. When complete in about 10 years, the campus will enroll 750 master's candidates and hundreds of doctoral students and postdoctoral fellows.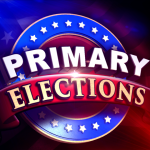 Voters in Roanoke County's Windsor Hills District will select the Republican nominee for supervisor tomorrow in a "Firehouse Primary", one conducted by the county's Republican committee at a single location at the Brambleton Center. More on what's involved from WFIR's Evan Jones:
RoxAnne Christley and David Radford square off in a Republican primary for the Windsor Hills seat on the Roanoke County Board of Supervisors tomorrow. WFIR's Gene Marrano sat down with both of them live in-studio last week: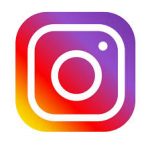 WFIR News is now on Instragram! Look for in-the-field photos and videos, and a heads up on what we are working on in the news room, for the Roanoke Valley's Morning News (weekdays 5-9) and afterwards at the top and bottom of the hour until 6pm.  It also alerts you to check the wfirnews.com website and Facebook page for the latest local, regional and state news. Follow WFIR on Instagram! Just look for the WFIR News logo.
David Radford is one of two candidates in next Tuesday's Republican "firehouse primary" for the Windsor Hills District seat on the Roanoke County Board of Supervisors. But Radford is already a board member – appointed to his seat after Joe McNamara left for the House of Delegates. Live in-studio this morning Radford said he voted FOR a self-storage business proposed for South Peak across from Tanglewood Mall – even if the Board as a whole voted it down. Radford faces off against RoxAnne Christley on Tuesday for the Windsor Hills seat nomination. Hear the complete in-studio conversation below:
David Radford In-Studio