Local Government, Civic Affairs and Education
ROANOKE, Va. (AP) – A new campaign has launched in Virginia to help pregnant mothers who abuse opioids or other drugs.The Roanoke Times reports that several groups have partnered to launch an effort to connect women with recovery programs.The program is called "Mother-up" and its website is mother-up.org. Participating groups include the Children's Trust, Carilion Clinic and the Virginia Department of Social Services.Lisa Denny, director of child abuse prevention for Children's Trust Roanoke
Valley, said the campaign will direct women to resources that "aren't necessarily punitive." She said some women who are on drugs while pregnant don't tell their doctors because they fear having their babies taken away.
Student hunger and even homelessness is a real issue for many who attend Virginia colleges and universities – especially at the community college level. That was the point keynote speaker Dr. Sara Goldrick-Rab made at the annual statewide faculty conference for Virginia's Community Colleges.  Goldrick-Rab teaches at Temple University; she's written a book on the subject and appeared on The Daily Show with Trevor Noah to talk about it. At today's conference Anthem BlueCross BlueShield donated $100,000 for food pantries located at rural community colleges in Virginia.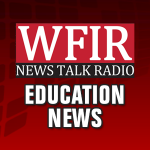 A federally-funded program being administered by Radford University is offering specialized education training to teachers in the Appalachian region. More on "ASSET" as it continues to roll out, from WFIR's Gene Marrano:
click below for an in depth conversation about the ASSET program with Lisa Thompson (and WFIR's Gene Marrano):

Scandals for Virginia's "Top 3" legislators have brought down some approval ratings for Democrats in a new poll, but experts don't believe it will make Virginia purple this November. WFIR's Ian Price has more: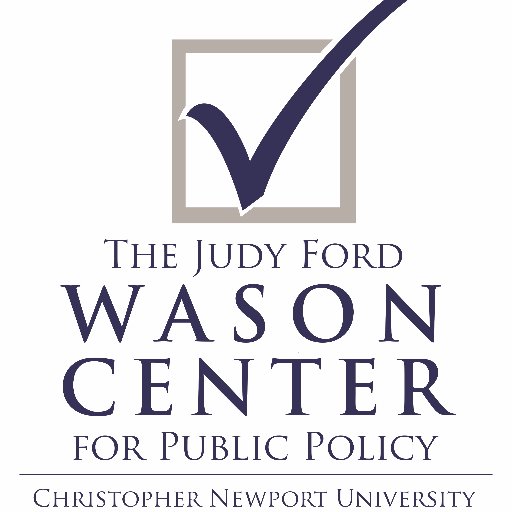 From the Wason Center at Christopher Newport University: Disapproval rises of top Democrats Northam, Fairfax and Herring, but Democrats still hold slight edge with Assembly control at stake
Summary of Key Findings
1.In the wake of his "blackface" scandal, Governor Ralph Northam's popularity among registered voters has plummeted 19 points since December. At 40%, Northam's approval rating is lower than President Trump's 44%.
2.Asked if Northam should resign, a slight majority says he should stay in office (52%-42%). In his own party, 29% of Democrats say he should resign.
3.With control of both Virginia Senate and House of Delegates on the line this November, Democrats hold a slight edge on the generic ballot test, 43% to 39%. Both parties will turn to their base, with Democrats still energized over Trump and Republicans fired up over abortion.
4.Northam, Lt. Gov. Justin Fairfax and Attorney General Mark Herring have all been damaged by scandals, with their disapproval ratings rising. But 23% of voters appear unaware of even the highly publicized Northam scandal, so the "Top Three" scandals' drag on Democratic candidates may be limited overall.
5.Downstream effects for Democrats may also be limited due to advantages Democrats hold in public perceptions. Asked which party cares about the middle class, the working class, the poor, African Americans, women, men, and children, voters choose Democrats in every category but one. Voters say Republicans care about men. 6.A question designed to carefully measure attitudes on abortion reveals both parties are out of the mainstream in their abortion positions, as a plurality of voters (32%) want neither fewer restrictions nor more restrictions on abortion.
Ashlyn Poole would have been 17 years old today but the Christiansburg High School student-athlete was killed in a car crash last summer. Now random acts of kindness initiated by her parents to honor her memory has led to a fundraiser this Saturday, as WFIR's Gene Marrano reports:
Mural artist Tucker Mara grew up in Roanoke, went to Patrick Henry High School and now lives in New York City. He was selected to design the artwork now adorning panels on the new Franklin Road Bridge.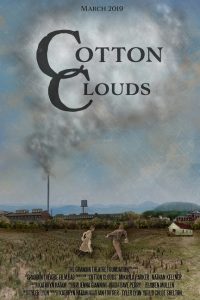 A film twenty minutes long that tells the story of 1912 child cotton mill workers in Roanoke debuts tonight at the Grandin Theatre. Its called "Cotton Clouds" as WFIR's Gene Marrano reports: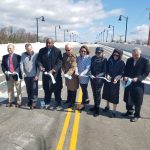 Bad weather and the need to coordinate demolition and then construction with Norfolk Southern helped stretch the Franklin Road Bridge project to 26 months – but its finally open again as WFIR's Gene Marrano reports: