Local Government, Civic Affairs and Education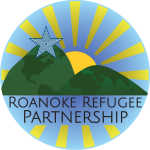 Virginia Tech-Carilion School of Medicine students who are also members of the Refugee and Immigrant Medical Association are raising money via an art auction that starts this Sunday – "An Afghan Crisis Fundraiser." The story from WFIR's Gene Marrano: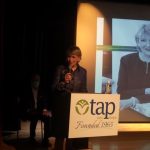 Total Action for Progress presented its 2021 Cabell Brand Hope Award today, to Carilion President and CEO Nancy Howell Agee for her dedication to communities in southwest Virginia.  Agee also said she was accepting the Cabell Brand Hope Award – named for the founder of TAP – on behalf of everyone at Carilion that has been working through the pandemic over the past 18 months. Agee calls herself a "positive person":

Live music is back at Mill Mountain Zoo after a pause in 2020 when "Brew at the Zoo" returns tomorrow night. Local beer from Three Notch'd and the band Monster Atlantic -along with a food truck – makes for a unique way to experience Roanoke's mountaintop zoo.  Brew at the Zoo runs from 5-30 to 8pm tomorrow at Mill Mountain Zoo. Tickets are 20 dollars for non-members in advance online; 25 dollars at the door. Kontessa St. Clair is Guest Services Manager: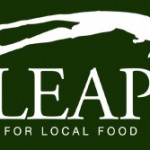 The Local Environmental Agriculture project- or LEAP- has partnered with organizations, businesses and schools across the region to promote local produce during a special event this month. With the story, WFIR Intern Reporter Caroline Moore:
Farm to School events in October:
On Wednesday, Oct. 6, families can attend an apple tasting event at Morningside Urban Farm (off Morgan Avenue SE) at 7 p.m. On Friday, Oct. 8 at 2:30 p.m., LEAP's Mobile Market will stop at the Downtown Public Library (706 S. Jefferson St.) to give away harvest-themed books and provide a taste of local food. On Saturday, Oct. 16, the public is invited to hear music, participate in an apple tasting, and purchase local food from area farmers at the Grandin Village Farmers Market, from 8 a.m. to noon, (located in the parking lot behind Grandin Road). On Saturday, Oct. 23, from 1 to 2 p.m., Kat Pascal from FarmBurguesa and Jerry Conner from Four Oaks Farm will be at Kids Square (1 Market Square) leading a cooking demonstration and giving away farm treats. On Friday, Oct. 29, from 12 to 3 p.m., the Science Museum of Western Virginia (1 Market Square) will host Zucchini with a Zing, a vegetable-inspired scientific experiment. Museum admission is free for SNAP/EBT recipients. The program is free to all with the price of admission.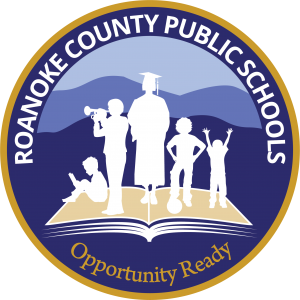 From Roanoke County Public Schools: The Roanoke County School Board has approved a proposal to add several early dismissal days in October, November and December to allow teachers time for planning for differentiated learning and remediation, contacting parents, working with individual students and offsetting time spent covering for other teachers because of a significant shortage of substitute teachers.
Beginning Oct. 15, schools will have one early dismissal day or a closed day each week.
Oct. 15: School closed (teacher workday from home)
Oct. 20: Two hour early dismissal (originally was a three-hour dismissal)
Oct. 27: Two hour early dismissal
Nov. 2: Schools closed for Election Day
Nov. 10: Two hour early dismissal
Nov. 17: Two hour early dismissal
Nov. 24-26: Schools closed for Thanksgiving (originally, Nov. 24 was a three-hour early dismissal day, but now schools are closed on Nov. 24)
Dec. 1: Two hour early dismissal
Dec. 8: Two hour early dismissal
"We have talked with many of our teachers and principals over the last few weeks and know that everyone is working incredibly hard to meet the needs of our students," said Dr. Ken Nicely, superintendent of Roanoke County Public Schools.
"Investing in our staff's preparation time is one way we can take care of these public servants who are taking care of the children of our community," said Jason Moretz, chairman of the Roanoke County School Board.
In addition, the school board approved an increase in the daily pay rate for substitute teachers and instructional assistants.
Teacher substitutes (with a college degree): $140 per day (up from $100)
Teacher substitutes (non-degree): $125 per day (up from $85)
Instructional assistant (all): $110 per day (up from $76-$85)
"We are doing everything we can to try to recruit more substitute teachers and instructional assistants," said Jim Bradshaw, director of human resources for Roanoke County Public Schools. "We hope these temporary pay increases will encourage more people to consider becoming a substitute for us."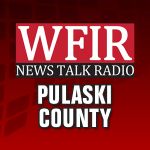 Volvo Trucks and the Pulaski County Board of Supervisors have gifted $24,000 dollars to Pulaski County Middle School for new teaching equipment and technology – to help further outfit a new STEM lab at the school. School system officials say its about equipping todays students "with 21st century, STEM-enriched technological skills." The Pulaski County STEM Academy is designed to give students in grades 9 through 12 the opportunity to explore career paths.
(from Pulaski County) ~ Pulaski County is pleased to announce that Volvo Trucks has partnered with the Pulaski County Board of Supervisors to provide a gift in the amount of $24,000.00 to the Pulaski County Middle School for the purpose of purchasing new teaching equipment and technology to further outfit the STEM and Technology Lab within the newly constructed school.
"Investing in the development of a STEM lab at the new Pulaski County Middle School is more than a corporate commitment, it is an investment in the students and in new technologies and career pathways right here in Pulaski County," said Franky Marchand, Vice President and General Manager, Volvo Trucks New River Valley Plant. "Our desire is to energize the creativity of today's students in a STEM lab environment within the Middle School. We believe engaging scientific discovery with increased technological knowledge will lead to advantages in the student's lives and in their future careers. We are excited to be involved with the County in this STEM and Technology Lab project."
"Volvo's generosity and partnership with the Board of Supervisors will help accelerate the availability of the latest teaching technologies in the Science, Technology, Engineering and Mathematics fields for our middle school-aged students who may be at the critical crossroad of interest in pursuing a future in STEM," stated Jonathan D. Sweet, County Administrator.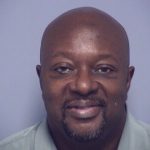 A Grand Jury in Roanoke has indicted Roanoke City Councilman Robert Jeffrey Jr. on two felony counts of obtaining money by false pretense from the Economic Development Authority for the City of Roanoke. The dates of the alleged offenses took place in November and December of 2020. Commonwealth's Attorney Donald Caldwell said in a statement today he does not consider Jeffrey to be a flight risk and will allow Jeffrey to turn himself in for processing. Caldwell is also recommending a $15,000 personal recognizance bond for Jeffrey, who also publishes the Colors Virginia magazine. Jeffrey is already indicted on two counts  of embezzlement from the Northwest Neighborhood Environmental Organization while he had a relationship with the group.