Local Government, Civic Affairs and Education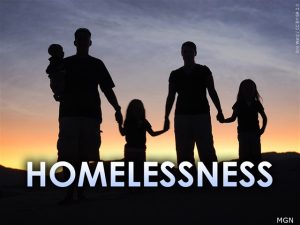 Roanoke social services officials say the number of homeless people in the valley has steadily declined in the last decade — but at the same time, the count of homeless living outside has gone up. Officials say while they work to provide them access to employment and housing, some homeless men and women with mental health or substance abuse problems are difficult to integrate into society. More from WFIR's Evan Jones:
This story is a follow-up to one reflecting concerns over a homeless encampment reappearing near Roanoke-Blacksburg Regional Airport and concerns over the image that might sent to visitors about the fly out of the city. CLICK HERE for that story.
Donations are harder to come by these days as food prices go up, one more reason Feeding Southwest Virginia President & CEO Pamela Irvine was grateful for the latest shipment of food from The Church of Jesus Christ of Latter Day Saints – delivered for free all the way from Salt Lake City, Utah to Salem. The first of two truckloads from the LDS church this morning totaled 38,000 pounds.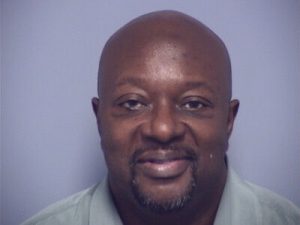 Roanoke City Councilman Robert Jeffrey Jr. was found guilty today of taking $15,000 in pandemic relief funds by inflating the number of full-time employees  and submitting false applications submitted to grant-making authorities. The Roanoke Times reports that a 12-person jury took about 30 minutes to reach a verdict. Jeffrey was taken into custody and will be sentenced at a later date.
His lawyer raised the possibility that someone other than Jeffrey, such as one of his employees who has a criminal record, had submitted the forms in question. Jeffrey did not testify in his own defense. A second Jeffrey trial on other charges is scheduled to begin soon; four trials in all are scheduled this week. The felony charges could force Jeffrey from his City Council seat if any appeals he files are turned down.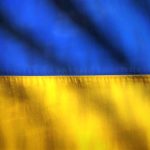 Roanoke City Council passed a resolution unanimously late this afternoon that condemned the attack by Russia "in the strongest possible terms," and supported the Ukrainian people. It also expressed continuing support for the  Sister Cities program that includes Pskov and 6 other cities. Council member Bill Bestpitch, also a Sister Cities board member, called Lea's letter to Governor Youngkin that expressed for Pskov remaining as a Sister City, as being "courageous."
Lea said he told Governor Youngkin last week he "could not make that decision" for City Council about separating from Pskov as a Sister City, that a vote was necessary. He also called Russia's incursion into Ukraine a "hideous attack."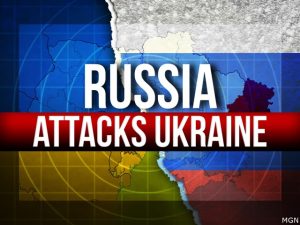 When Roanoke City Council meets later today, members are expected to consider Governor Youngkin's call to sever the sister cities tie with Pskov, Russia. But some key Council members question the value of such a move, and another possible outcome is a resolution supporting the people of Ukraine and condemning Russia's invasion. More from WFIR's Evan Jones:
Roanoke City Council may vote next week to to sever sister city ties with Pskov, Russia. Council member Bill Bestpitch is Treasurer of the Roanoke Valley Sister Cities Board, and he says doing so would help only Vladmir Putin's efforts to diminish relationships between Russian citizens and those in the U.S. and other western nations.
And Bestpitch says such an action would not in any way help those in Ukraine seeking to repel the Russian invasion.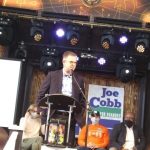 Roanoke City Councilman Joe Cobb will seek a second term in office this year. Cobb made that announcement this morning at 5 Points Music Sanctuary on Maple Avenue, surrounded by supporters and guest speakers that included Roanoke Mayor Sherman Lea and Delegate Sam Rasoul. Cobb said "the city is hurting" and stressed the work of the gun violence prevention commission he chairs. He also wants to cut the red tape for Roanoke startup businesses, and do more to become a "healing-centered community" with greater access to mental health services.  Four Democrats have announced their intention to run so far in a June 21 primary.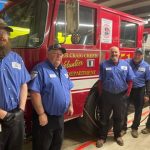 The Upper Craig Creek Volunteer Fire Department has a new water heater and water treatment system for their station house – courtesy of Southern Trust Home Services. Owner Ted Puzio says a Southern Trust employee who also volunteers for the fire department suggested the water system makeover that was worth 3000 dollars or more. Puzio said the Upper Craig Creek station's water quality was so poor they couldn't hold on-site fundraising events that often help keep volunteer fire departments afloat.
Goodwill Industries of the Valleys calls its new strategic plan "Inspire 2026," and it was rolled out this morning to stakeholders, other non-profits it hope to collaborate with, and to several Roanoke City officials. Inspire 2026 is focused on reducing poverty in the entire region that Goodwill Industries. Goals include strengthening the non-profit's internal operations, creating more opportunities for its own employees, developing a skills-based pipeline to support jobs growth and more collaborative efforts with other social service agencies. Richmond Vincent is Goodwill's President and CEO: