Arts, Leisure and Sports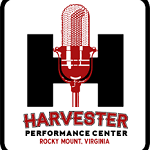 ROCKY MOUNT, Virginia — After bringing some 1,000 shows to Harvester Performance Center, General Manager Gary Jackson will retire from his post at the venue in February. Jackson was named Harvester general manager in 2013, nearly a year before the venue's opening in 2014. He was charged with developing a venue that would host high-quality acts and attract music lovers from across Southwest Virginia and beyond.
Town leaders chose Jackson for his history of success developing venues and his deep contacts within the music industry. He immediately set a high bar for performances, booking headliners including the Indigo Girls and Marty Stuart in the Harvester's first season. Since then, Jackson has continued to bring legends such as Willie Nelson, Merle Haggard, Kenny G, and Ricky Skaggs to the Harvester stage. Guests from more than three dozen states have traveled to Rocky Mount to catch their favorite artists, expanding the town's identity as a cultural destination.
When COVID-19 shuttered venues worldwide, Jackson responded by moving the music outside. Under the Harvester Outdoors banner, Jackson held a number of shows at the Rocky Mount Farmers Market and The Coves at Smith Mountain Lake.
"Gary Jackson did amazing things for Rocky Mount," said Mayor Steven Angle. "He helped establish the Harvester Performance Center as a world-class music venue, then shared that reputation within the music industry and brought in well-known acts for people to enjoy. This brought thousands of people to Rocky Mount. In doing so the Harvester became, and is, an important economic development investment for the town that benefits our businesses. Rocky Mount is very grateful and thanks Gary Jackson for all his hard work and dedication. He will be missed. We wish him well in his retirement."
Jackson credits the whole Harvester team and the involvement of the community for the venue's accomplishments. He also thanked the Rocky Mount Town Council. "I'm grateful to the mayor and the council for their support of me and the vision of the Harvester," Jackson said. Jackson's retirement is effective Feb. 5. The town will announce plans for the Harvester's management in the coming weeks.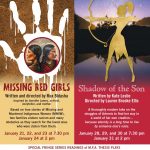 Its no shock that the Hollins-Mill Mountain Winter Festival of New Works featuring plays written by Hollins University students is virtual this year. Tomorrow through Sunday and again next week two plays will debut on Zoom. The first one is Missing Red Girls, about indigenous women and racism. Its written by Hollins graduate student Max Bidasha, the first native American playwriting student in the program says Todd Ristau,  who directs the Playwright's Lab at Hollins. See the Hollins Playwrights Lab Facebook page for a link to register for the two plays; "Shadow of the Sun" is next week. Missing Girls will have a live feel says Ristau: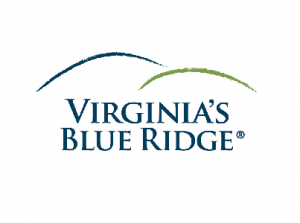 The cold weather is here and that means there are special winter activities to enjoy in Virginia's Blue Ridge. Local restaurants have been adapting to the winter weather by implementing heated outdoor patios so that people can still enjoy eating outside when it's cold. WFIR's Rachel Meell has more on what you can do in the area during the winter months:
For more information on restaurants with heated outdoor seating, click here. For winter outdoor adventures to find in Virginia's Blue Ridge, click here.
CLEMSON, S.C. (AP) — Virginia coach Tony Bennett thinks that his team has more to improve this season. But he believes his team's rout of No. 12 Clemson is a strong stride forward in that journey.
"It's one game," Bennett cautioned after the 18th-ranked Cavaliers won their 11th straight over the Tigers, 85-50 on Saturday night. "But we're taking steps in the right direction." And those steps could lead the Cavaliers (9-2, 5-0 Atlantic Coast Conference) back to the top of the ACC.
Virginia used accurate shooting and a stingy defense to open a double-digit lead and won by its biggest margin in ACC play since topping Wake Forest 70-34 in February 2015.
There were plenty of questions for the 2019 national champions after a humbling 98-75 loss to No. 1 Gonzaga last month. Ever since, Virginia has played like the regular-season ACC champions it was in 2018 and 2019. Sam Hauser and Tomas Woldetensae had 14 points and four 3-pointers each to lead the Cavaliers, who are off to their best league start since opening 12-0 in the 2017-18 season.
"I think we've grown" since the Gonzaga loss, said Hauser, the Marquette graduate transfer. "We've taken some really good strides since that game. It's been showing." That was evident against Clemson (9-2, 3-2 ACC), which entered as the league's best in fewest points allowed per game. Instead, Virginia took control from the start with their accurate shooting and their own defensive grit.
ADVERTISEMENT