Arts, Leisure and Sports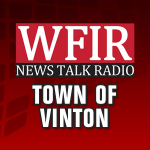 The town of Vinton is  planning for its annual Fall Festival is in full swing. It's an event that people all around the Roanoke Valley look forward to each year, and because of its size, lots of volunteers at are need to help make the festival a success. More on this story from WFIR's Bob Clark.
9-19 Fall Festival Needs Wrap #1-WEB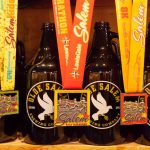 The Salem Half Marathon is exactly one month away. Two nights ago a brand new finisher's medal was revealed at Olde Salem Brewery. Race director Molly Bullington says everyone who runs the half marathon, the 8-K race or the kid's fun run will get some version of the colorful and larger medal.Bullington says they hope to see about 600 runners and walkers turn out for the 3rd annual race day on October 13th. Register on-line at salemhalfmarathon.com
(Salem Sox release) The Salem Red Sox have announced that third baseman Bobby Dalbec was dubbed the Carolina League's 2018 Most Valuable Player and a Year-End All-Star. Dalbec, 23, is the first Salem player in the Red Sox era (2009-present) to win MVP honors.  He more than backed up those accolades, hitting a Red Sox-era record 26 homers, which was three more than any other Carolina Leaguer.
Over his final 35 games with Salem, Dalbec batted .323 with 12 homers, 37 RBI and a staggering 1.154 OPS. His July was tremendous, as he racked up 10 homers and 28 RBI in 26 games. Boston promoted Dalbec to the Double-A Portland Sea Dogs on August 3. Dalbec finished 2018 atop the Carolina League in a number of categories, including homers (26), RBI (85), extra-base hits (55), slugging percentage (.573), and on-base plus slugging percentage, or OPS (.945).
(Christina Carillo photo)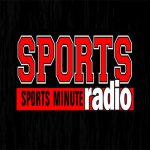 UPDATE: East Carolina University informed Virginia Tech Tuesday its team would not travel to Blacksburg for Saturday's scheduled game at Lane Stadium. It is not clear yet whether the game will be rescheduled Continue reading →
The Virginia Museum of Transportation Board of Directors is still looking at candidates for its leadership position. Meanwhile they soldier on, as WFIR's Gene Marrano reports: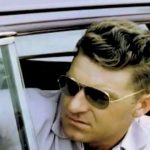 A one-day tribute to a local NASCAR Hall of Famer – the late Curtis Turner – takes place at the Virginia Museum of Transportation tomorrow. WFIR's Gene Marrano has the story: