Arts, Leisure and Sports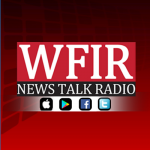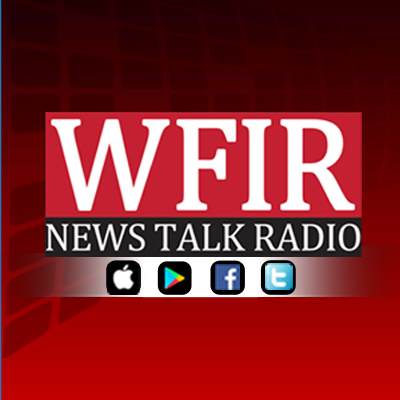 From Roanoke County Public Schools: William Byrd High School Principal Tammy Newcomb has named Bradley Lutz as the new head football coach for the Terriers.  Lutz replaces long-time head coach Jeff Highfill, who announced his retirement at the end of the 2018 football season. Lutz comes to WBHS from Broadway High School where he served as the head football coach since 2009.  During his tenor at Broadway, the Gobblers reached the Region 3 playoffs three times, winning the region in 2011. Lutz was named the Valley District Coach of the Year in 2011 and 2014.  He also was named the Daily News Record Coach of the Year in 2011. Off the field, Lutz is dedicated to recognizing the service of veterans.  In 2015, Lutz was recognized nationally by the NFL and the Today Show for his efforts as part of the Together We Make Football program. "I am thrilled that we have a coach of such high caliber who will continue the tradition of excellence here at William Byrd," said Newcomb.  "I'm also very proud of Coach Lutz' dedication recognizing veterans and to helping our student athletes become leaders in their community," Newcomb added.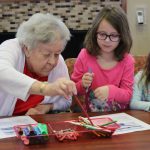 The Taubman Museum of Art has rolled out a new "Vitality Arts" program, beginning with students at Wasena Elementary School and Friendship Retirement. (photos courtesy Friendship) More on the program's goal – and a first-time get together last week from WFIR's Gene Marrano:

(Mill Mountain Zoo news release)  Mill Mountain Zoo Co-Director Bill Baker has accepted a new position as Executive Director at the Gulf Breeze Zoo located in Gulf Breeze, Florida. His last day will be Tuesday, December 18, 2018. "It has been a great experience serving the Mill Mountain Zoo and working with such a dynamic team. The past three years have seen dramatic change and growth here at the Zoo and it has been great to be a part of that experience", noted Baker recently. The Zoo will be conducting a search for Baker's replacement. The Mill Mountain Zoo hosts 170 animals and currently attracts 50,000 regional and out of state visitors every year.  It also serves an additional 15,000 school children each year on site and through outreach activities.
A new Christmas shopping experience begins later this week.  It's called Holiday Village, and is located at Explore Park. WFIR's Bob Clark has the details:
Liberty University's new head football coach acknowledges making mistakes that have deeply hurt his family, and he has no intent of doing so again. Hugh Freeze brings a record of successful coaching at many levels, most recently at the University of Mississippi. But Ole Miss let him go after learning his college-issued cellphone was calling numbers associated with escort services.
Freeze calls faith his number one core value. He was introduced this afternoon, just days after former coach Turner Gill stepped down. Athletic Director Ian McCaw says he expects  Freeze to lead the Flames' program to national prominence.
Freeze will lead the Flames as they prepare for and enter the second year of play as an independent at the FBS level. Here is his entire opening statement: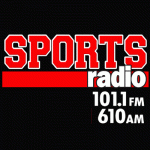 Liberty University has confirmed that former Ole Miss coach Hugh Freeze will be the next head football coach, replacing Turner Gill.  And after beating Birmingham last night 4 to 2 the Roanoke Rail Yard Dawgs are on the road tonight and tomorrow for two games against Macon: