Arts, Leisure and Sports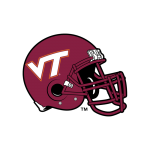 BLACKSBURG, Va. (AP) — There was little for Virginia Tech fans to be disappointed about on Saturday, but coach Justin Fuente put a damper on a festive day when he reaffirmed that Bud Foster planned to retire at season's end. "I think his mind is pretty made up," Fuente said, smiling.
Such news was disappointing because the Hokies' defensive coordinator continues to prove his chops. Virginia Tech's defense put together a vintage performance Saturday, and Hendon Hooker threw for 153 yards and two touchdowns to lead No. 25 Virginia Tech to a 28-0 victory over Pittsburgh in a steady downpour.
Hooker threw touchdown passes to Tré Turner and Damon Hazelton, and Virginia Tech held Pittsburgh to under 200 yards and scored on a fumble return, as the Hokies (8-3, 5-2 Atlantic Coast Conference) notched their sixth win in their past seven games.
"I can't say enough good things about our guys," Fuente said. "I felt that way about them early in the year, too, though. I really did. I'm enjoying every moment with them. I think they're a special group of young men. They've been through special circumstances and stuck together."
The win sets up a showdown next weekend with rival Virginia, with the victor claiming the ACC's Coastal Division and an ACC championship game berth on Dec. 7.
Pittsburgh (7-4, 4-3 ACC) finished with a season-low 177 yards. Kenny Pickett completed 10 of 26 for 103 yards to lead the Panthers.
"Disappointing performance, obviously, today," Pittsburgh coach Pat Narduzzi said. "A lot of things I saw — too many penalties, 0 for 3 on fourth downs … We don't make any plays. Just a disappointing performance.
"I give Virginia Tech a lot of props for what they did out there today. Bud Foster's defense came to play, I can guarantee you that … It's hard to win when you can't get in the end zone. We had some field position at times, but just didn't do anything with it."
Hooker's 71-yard pass to Tayvion Robinson led to James Mitchell's 1-yard touchdown run in the first quarter, giving the Hokies a 7-0 lead. Moments after that score, Norell Pollard returned a Pickett fumble 7 yards for a touchdown that pushed the lead to 14.
Virginia Tech basically put the game away with Hooker's 3-yard touchdown to Turner with 45 seconds left in the first half. Hooker completed 10 of 13 passes in moving to 6-0 as the starting quarterback.
"Everyone's just coming together as a family and just showing love and support," Hooker said. "At the same, everyone's expecting you to do your job."
Even as Roanokers are still learning the ropes when it comes to the "Lime" E Scooters that appeared a few months ago another company has entered the market. Bolt Mobility introduced its rentable e-scooters in the market plaza today. Before the public demonstration at noon Bolt Mobility spent time with city officials and law enforcement during a "safety education" session. Bolt's July application says there could be as many as 400 scooters deployed here eventually. Daniel Charlton is the general manager for Bolt in Roanoke: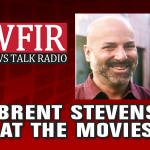 Now here's Brent Stevens from Hollins University "At the Movies" with what's new at the historic Grandin Theatre: "Ford vs Ferrari":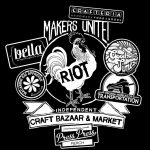 Live music late and a DJ before that, movies for the kids, food trucks and a "coffee bus." Its all in the mix as the 11th annual Riot Rooster Indie Craft Fair debuts at a new location tonight. WFIR's Gene Marrano has that story: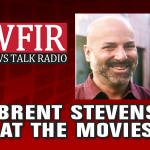 Now here's Brent Stevens from Hollins University "At the Movies" with what's new at the historic Grandin Theatre: "The Report":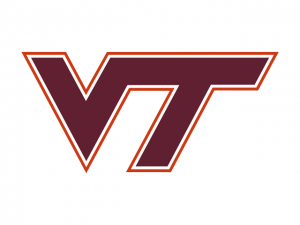 BLACKSBURG, Va. (AP) — Redshirt freshman Landers Nolley II is making up for lost time.
Nolley made seven 3-pointers and scored 27 points Saturday, leading Virginia Tech to a 79-53 victory against Lehigh.
"I'm one of the most impactful freshmen in the country," he said, adding that being forced to sit out last season allowed him to get better. "I got more knowledgeable, skill. I got in better shape, my mind (got) better. It prepared me for the moments I'm in now."
Nolley started slowly, "but in the second half I just started to let it come to me. I just started hitting shots and caught a streak and racked up some quick points."
The Hokies' 4-0 start in their first year under coach Mike Young is their second 4-0 start in as many years. It seemed fitting, too, that they honored former coach Charlie Moir with a moment of silence before the game. Moir, who died Friday, won a school-record 213 games at Tech from 1976-87, and was the coach in 1981 and 1982, the last time Virginia Tech began two seasons in a row by winning their first four games.
P.J. Horne added 14 points and Hunter Cattoor had 11 for the Hokies. Freshman Tyrece Radford added eight points and 11 rebounds.
Jeameril Wilson and Jordan Cohen each scored 11 for the Mountain Hawks (2-2). Lehigh trailed just 37-32 at halftime but managed just nine field goals and 21 points after the intermission.
Virginia Tech led 46-36 and used a 25-6 run to expand its lead to 71-42 with 5:50 remaining.
"We ended up turning the basketball over, which gave them easy opportunities and run-outs," Lehigh coach Brett Reed said. "The momentum of the gym and the game just kind of changed with our lack of execution and being sloppy with the ball."
BIG PICTURE
Lehigh: The Mountain Hawks committed 19 turnovers and Virginia Tech turned them into 26 points. Lehigh scored 16 points off the Hokies' 10 turnovers.
"They did a very good job of collapsing on the ball," Reed said. "A lot of times our ball-handler was under duress — led to a lot of turnovers for us. But we also had some unforced turnovers, which ultimately kind of led to them being able to stretch the game."
Virginia Tech: The Hokies made a season-high 14 3-pointers and have made at least 10 in three of their four games this season. Nolley was 7 for 12 from beyond the arc and is 15 for 32 for the season.
UP NEXT
Lehigh has a quick turnaround, playing Misericordia on Monday night at home.
The Hokies remain at home and play Delaware State on Wednesday night.