Arts, Leisure and Sports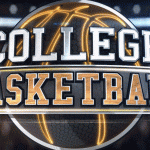 WFIR's Greg Roberts reports that former Radford High School and West Virginia standout basketball player Darious Nichols will be the new head basketball coach for the Radford University Highlanders; succeeding Mike Jones, who left for UNC-Greensboro. Nichols will be announced at a 2-pm news conference according to Roberts.  Nichols had been an assistant coach at Florida.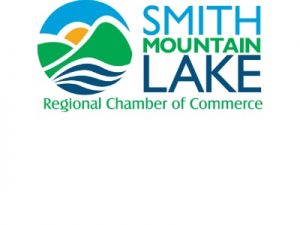 A new restaurant week at Smith Mountain Lake will be starting on April 19th.  WFIR's Rob Ruthenberg has this story
Click the link below for more information.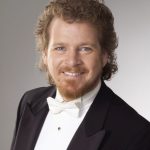 The Roanoke Symphony Orchestra returns with an outdoor free concert on May 8 – tomorrow Blue Ridge Marathon runners can see and hear the RSO's music director with a very special band, as they head towards the finish line. WFIR's Gene Marrano spoke with music director and conductor David Stewart Wiley this week – and here is a "Longer Listen."
Beginning May 1 – "May is also National Bike Month" – the Amtrak train out of Roanoke will accept bikes on board – one per each of the four coach cars. You will have to reserve that spot and it costs 20 dollars. Local biking enthusiast Barbara Duerk says the Virginia Department of Rail & Public Transportation worked with Amtrak to make that happen. The Duerks – Barbara and Gary – will take a "demonstration trip" with their bikes to Alexandria tomorrow on the Northeast Corridor line and then ride around Mount Vernon. Barbara Duerk says she's been working since 2017 to make the "roll-on, roll-off" service happen in Roanoke.

NCAA championships are back in Salem – the Division 3 Men's Volleyball tournament will be played at the Salem Civic Center April 21st through the 24th. Locally, Southern Virginia from Buena Vista earned a bid and received a first round bye, to begin play on the 23rd.
INDIANAPOLIS — The NCAA Division III Men's Volleyball Committee announced today the field of 12 teams for the 2021 NCAA Division III Men's Volleyball Championship. Eight conferences were awarded automatic qualification for the 2021 championship. The four remaining berths were reserved for two Pool B and two Pool C candidates. Pool B consists of independents and members whose conference do not meet automatic qualification requirements. Pool C consists of institutions from automatic-qualifying conferences that are not the conference champion and any remaining Pool B teams.
Conferences receiving automatic qualification are: Allegheny Mountain Collegiate Conference Hiram (10-1) Continental Volleyball Conference Southern Virginia (15-2) Middle Atlantic Conferences Messiah(16-2) Midwest Collegiate Volleyball League Fontbonne (19-2) New England Collegiate Conference Endicott (9-3) Northern Athletics Collegiate Conference Dominican (Illinois)(16-1) Skyline Conference New Jersey City(7-3) United Volleyball Conference Vassar(8-3)
Carthage (20-0) and Lancaster Bible (11-3) enter the field as the two Pool B selections. Benedictine (13-3) and Wentworth Institute of Technology (7- 2) were the two Pool C selections.