Arts, Leisure and Sports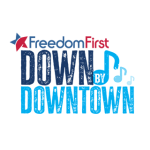 ROANOKE, VA (March 7, 2023)—The Freedom First Down by Downtown Music Festival is excited to announce Joe Hertler & The Rainbow Seekers as the headliner in Elmwood Park Amphitheater on Saturday, April 22, alongside the Foot Levelers Blue Ridge Marathon race festivities. A four-day music festival, Freedom First Down by Downtown will take place April 20-23 at venues across
downtown Roanoke featuring dozens of musical performances ranging from country, folk, and blues to acoustic, Americana, and jazz. The festival happens in conjunction with marathon weekend to highlight downtown Roanoke's vibrant music scene while providing the race community with an entire weekend of live music, fun experiences, and community.
Hailing from Michigan, Joe Hertler & The Rainbow Seekers are a Floyd Fest featured artist. They promise attendees a ride on the rainbow across the mountains of Motown, through the fjords of folk, over the archipelagos of Americana, and-at last-into a funky firth, where only the fiercest of friendships can be found. Organizers are thrilled to welcome Joe Hertler for their energy and sound as the crowning touch to one of the best weekends in Roanoke.
"The live show is the purpose of the band. This is why we make music. Playing music is a symbiotic process, the crowd is as much a part of it as the musicians. We give as much energy and love as we can and we can feel that coming from the crowd as well," says Hertler. "We believe that performance is not a High Art operation, and that you should do anything you can to ensure that the crowd is having a good time. From piñatas to confetti, to fog, to flowers, to drum solos, to strobe lights, to Thor, to sword battles-literally anything goes." "This festival is about what makes Roanoke come alive." Says Kait Pedigo, Event Manager for the marathon and music festival. "We want everyone, both visitors and locals, to explore our beloved downtown venues and connect with the heart of Roanoke's music culture."
Opening for Joe Hertler & the Rainbow Seekers are Liv Sloan and the Die Hards followed by Kentucky Ruckus for an evening of rock, jazz, blues, and feel-good vibes. Liv Sloan & The Die Hards are an up-andcoming Martinsville, Virginia-based band. Infusing the sounds of 50's jazz and classic blues with a 70's rock flair. Kentucky Ruckus is a bourbon-fueled rock band from the Bluegrass State of Kentucky. A heavy-picked bass style corresponds with the kick drum, and gritty upper-register vocals complete the high-energy, no-rules rock sound that is Kentucky Ruckus. The partnership between Down by Downtown and Freedom First is part of a larger regional economic development initiative of the Roanoke Regional Partnership and Roanoke Outside Foundation, with a
goal to add to the vitality of the community and, in the process, help attract talent and business investment to the Roanoke Region of Virginia.
Participating venues in Freedom First Down by Downtown are Elmwood Park Amphitheatre, Martin's Downtown, Sweet Donkey Coffee, Big Lick Brewing, The Spot on Kirk, Starr Hill Pilot Brewery and Side Stage, and Twisted Track Brewpub. Tickets for Joe Hertler and the Rainbow Seekers are available for $20 in advance and $25 at the door.  You can purchase tickets now at
https://www.ticketsignup.io/TicketEvent/FreedomFirstDownbyDowntown. Individual venues have varying ticket prices and cover fees for shows; visit downbydowntown.com for a full lineup and links to shows.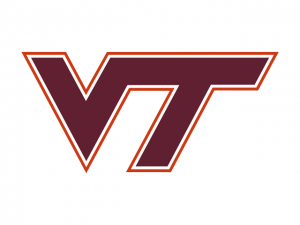 GREENSBORO, N.C. (AP) — Kenny Brooks walked over to an end-zone section of Virginia Tech fans and gave a fist-pumping release as his players climbed steps to cut down a piece of the net.
A few minutes later, Brooks was up there himself, snipping down the final strand hanging from the rim before turning to Hokies fans and leading a "Let's go Hokies!" chant.
The moment had finally arrived for Brooks and his eighth-ranked Hokies, who continued their late-season tear by beating Louisville 75-67 on Sunday to win the program's first Atlantic Coast Conference Tournament title.
"Unbelievable, unbelievable," Brooks said on the court as his players celebrated around him.
It came with another strong scoring effort from Georgia Amoore, who scored 25 points and earned tournament MVP honors for the third-seeded Hokies (27-4). There was two-time league player of the year Elizabeth Kitley adding another 20 points in her role as the inside constant. And there was Taylor Soule, emerging from a scoreless first half to provide the third-quarter lift that helped keep the Hokies on course for their 11th straight win.
Virginia Tech's first trip to the ACC title game into a strong finishing act, pushing to a double-digit lead before halftime and keeping the Cardinals at arm's distance the rest of the way. And that capped a three-game run in Greensboro in which the Hokies trailed for a total of 3 minutes, 15 seconds — all in the first quarter of Sunday's game.
"I think all of us knew we were going to win," Kitley said. "From the start of the tournament, we've been talking about it. Obviously we've been taking it day by day, game by game. But definitely throughout the game we all knew that we had it and we didn't lose our cool, even when they were hitting big shots."
Before Sunday, the Hokies had been as far as the ACC semifinals only once since joining the league for the 2004-05 season — and that came last year. Now they're celebrating a milestone victory under Brooks, who has built this program to the top of the league in Year 7.
When the horn finally sounded, Kitley and Kayana Traylor skipped to midcourt to meet the rushing mob of players and coaches from the Hokies sideline headed for a midcourt celebration as the streamers and confetti dropped from the Greensboro Coliseum rafters.
Amoore earned MVP honors of the tournament, while Soule was soon taking photos of teammates lining up to pose with the championship trophy. A bit later, she stood on the stage choking back tears while teammate Clara Ford — who had transferred with her from Boston College — had her arm around her.
"I'm proud," Soule said.
Chrislyn Carr scored a season-high 27 points to lead fourth-seeded Louisville (23-11), which fell behind by 13 in the first half as Amoore and Kitley got going. The Cardinals got no closer than seven points after halftime until the frantic final seconds, with the Hokies showing the toughness and resilience to turn away every push by Louisville and close this one out.
"I was proud of our kids," Louisville coach Jeff Walz said. "I thought we kept fighting, continued to fight, and there was no quit in them."
Louisville made its closest push in the frantic final seconds to within 73-67 on Merissah Russell's 3-pointer with 28 seconds left. But Kitley hit two critical free throws with 15.1 seconds to go that pushed the lead back to eight for what turned out to be the final margin.
This was the Cardinals' fourth finals appearance, the first being a title win in 2018 followed by losses to Notre Dame in 2019 and North Carolina State on a late basket in 2021. Their first two wins came against Wake Forest and No. 10 Notre Dame, which had taken regular-season meetings against them.
BIG PICTURE
Louisville: The Cardinals started the year ranked No. 7 but fell out of the poll before December and had remained unranked the rest of the year. But they entered this game having gone 7-2 since the start of February, with both losses coming to the Fighting Irish. That has put them within reach of potentially hosting opening-round NCAA Tournament games,.
Virginia Tech: The Hokies lost since falling Jan. 26 at now-No. 13 Duke. That included a road win at No. 18 North Carolina on Kitley's last-second shot last week, then romps against Miami and the Blue Devils through the first two games in Greensboro before cutting down the nets Sunday. They'll carry all that momentum into the NCAAs.
SOULE'S SPARK
Soule had all 13 of her points after halftime, including nine in the third quarter with multiple finishes in the paint as the Hokies poked and probed the Cardinals' trapping pressure.
UP NEXT
Both Louisville and Virginia Tech await their NCAA Tournament seeding, with the Hokies holding the ACC's automatic bid to the field.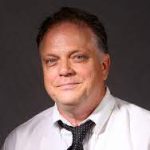 by Doug Doughty/Greg Roberts Live contributor
CHARLOTTESVILLE — It wasn't too long ago that Clemson came into John Paul Jones Arena and handed Virginia a setback from which the Cavaliers did not recover.
The Cavaliers were tested when the Tigers returned to JPJ on Monday night but 13th-ranked UVa prevailed 64-57.
In its last previous visit to Charlottesville, Clemson had defeated the Cavaliers 67-50 in a 2022 season that ended for UVa with a first-round NIT loss to St. Bonaventure.
Virginia (22-6, 14-5 ACC) is practically assured an NCAA Tournament bid this year but squandered a 14-point lead Tuesday and saw Clemson get as close as 59-55 with 1:18 left.
The Cavaliers, who entertain Louisville (4-26) on Saturday at 2 p.m., had four players in double figures Tuesday night, including a pair of freshmen, Isaac McKneely with 12 points and Ryan Dunn with 10.
Veteran Kihei Clark was 0-for-7 from the field and backcourt mate Reece Beekman was 3-for-7, but they had a combined 14 assists and six steals.
"I think both teams played exceptionally hard," Clemson coach Brad Brownell said. "They played a little better than we did. They're very good defensively and they're hard to get a good rhythm against.
"I thought their two freshmen off the bench were very big in the game and that was the difference in the game. Their bench played better than our bench."
The UVa reserves outscored their Clemson counterparts 24-7.
The Cavaliers game on a two-game losing streak following losses to Boston College and North Carolina, which beat the Cavaliers 71-63 in Chapel Hill, N.C.
"I told [the UVa players] after the Carolina game that it was a joy for me to see how hard they competed," Bennett said Tuesday. "I know we got beat against Carolina but I saw in their eyes and I saw in their effort that they competed as hard as we could.
"I told them, 'Bring that against this match [against Clemson].' It was far from perfect but it was what we needed. We weren't going to play 90 against Clemson. They're playing terrific ball. We just had to do what we could do to the best of our abilities and trust that."
While Clark was on the floor, the Cavaliers had a + 17 differential.
"It was better than against Carolina and BC," continued Bennett, whose team missed its first eight shots from the field before going 22-of-46 thereafter.
The 469 mile-long Blue Ridge Parkway that winds its way through the Roanoke Valley drew an estimated 15.7 million visitors in 2022. The parkway was one of only three national parks with more than 10 million recreation visits in the 424-site National Park System. (read full release below)
(NC/VA) – Blue Ridge Parkway managers announced today that an estimated 15.7 million recreation visitors enjoyed the 469-mile scenic park in 2022. Today's park announcement follows a National Park Service announcement which noted that the Parkway is one of only three parks that had more than 10 million recreation visits  in the 424-national park system.
"We recognize the Parkway's popularity is due in large part to the variety of opportunities and experiences it was designed to provide for the visitor – both on and off the Parkway," said Blue Ridge Parkway Superintendent Tracy Swartout. "Passing through 29 counties across two states, through some of this nation's most beautiful scenery, the Parkway's design lends itself to the interests and abilities of many people."
To learn more about the variety of park experiences available, park visitors and neighbors are encouraged to plan ahead by learning about park resources, finding information about seasonal facility schedules and road projects, locating trail etiquette resources, or book-marking campground information and reservation websites. More tips for planning your Parkway visit are available on the park's website.
The Parkway remains open, weather permitting, year-round, and the traditional visitor season begins in the spring and continues through fall. Information to help plan your 2023 Parkway visit, including current road and facility status, is available at www.nps.gov/blri.
For an in-depth look at 2022 visitation statistics and national summaries and individual park figures, please visit the National Park Service Visitor Use Statistics website.