Arts, Leisure and Sports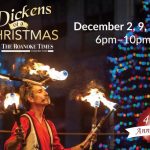 Dickens of a Christmas is back in downtown Roanoke for a 40th year, on the first three Friday nights in December, with a Christmas tree lighting, the parade and pet costume contest all back as well. Also returning  is the "Elf on a Shelf" Adventure – find all 16 scout elves "hiding" at downtown retail shops and you could win a thousand dollars. See more details about the upcoming holiday festivities below. Jaime Clark with Downtown Roanoke Incorporated guarantees that there WILL be snow during Dickens:
Dickens of a Christmas will kick off December 2nd with the lighting of the City of Roanoke Christmas Tree, on the Plaza behind the Market Building.  The ceremony begins at 5:30 pm with the tree lighting at 6:20 pm and will include live stage performances by Woodlawn United Methodist Church Choir.
The City of Roanoke Christmas Parade, on December 9th, will follow the same route as previous years. This year's parade will start at 6:30 pm. The Roanoke Valley SPCA brings back its Pet Costume Contest on December 16th taking place on the Plaza behind the Market Building.  The contest begins at 6:30 pm.
The Elf on the Shelf® Adventure sponsored by Gentry Locke s back again. Starting November 23rd, you can come on a scavenger hunt and search for the 16 Scout Elves hiding in downtown stores. Find them all and be entered for a chance to win $1,000!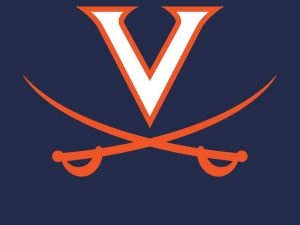 CHARLOTTESVILLE, Va. (AP) — M.J. Devonshire and Marquis Williams returned interceptions for touchdowns on the first two plays from scrimmage and Pittsburgh reached bowl eligibility with a 37-7 victory at Virginia on Saturday.
Devonshire's interception of Brennan Armstrong and 29-yard return gave the Panthers (6-4, 3-3 Atlantic Coast Conference) a 7-0 lead after just 5 seconds. After a touchback, Armstrong tried to throw deeper, but Williams intercepted and went 39 yard for the TD.
"We thought they'd possibly come out and do what they did on that first play and we had a great defense called for it," Panthers coach Pat Narduzzi said of Devonshire's interception. "And, you know, I think it made Armstrong think a little bit, at least for the first half and maybe even the third quarter."
The Cavaliers (3-6, 1-6), who needed a victory to remain in contention for a bowl berth, trailed 28-0 by the end of the first quarter. Many in the sparse crowd that booed them as they left the field at halftime then seemingly also left on a sunny, warm fall afternoon.
"Obviously, not results any of us want, not the start any of us wanted," offensive coordinator Des Kitchings said. "We got a group of kids in there hurting, coaches are hurting because we've been making progress and today just took a step back with the start of that game."
Israel Abanikanda added to his nation-leading touchdown total with a 1-yard run on Pitts' first offensive possession, and Kedon Slovis hit Jared Wayne with a 31-yard scoring pass on the next, putting the Panthers ahead 28-0 with 2:33 left in the opening quarter.
Ben Sauls kicked three second-half field goals and the outcome was never in doubt as Pitt won for the sixth time in the last seven meetings with the Cavaliers. The Panthers outgained Virginia 397-144 and held the home team to minus 8 rushing yards.
Armstrong, playing without his top three receivers for the second week in a row, hit Malachi Fields from nine yards for the Cavaliers' lone score late in the third quarter.
THE TAKEAWAY
Pitt: The Panthers not only hurt Armstrong with the interceptions, but also kept Virginia's leading rusher bottled up in the backfield. He was sacked eight times for minus 69 yards and had just a pair of positive runs totaling 23 yards.
"I think the first two plays bothered him a lot. But, you know, our guys did a good job. We got a pretty good D-line and the linebackers are doing their job," Narduzzi said.
Virginia: Armstrong's decision to return after a huge junior season was cause for celebration at Virginia. He threw for 4,449 yards last season with 31 touchdowns and 10 interceptions. This season, a more balanced offense with less opportunity for freelancing hasn't gone as well. His TD pass was his seventh against 12 interceptions this season.
UP NEXT
The Panthers return home to face Duke next Saturday.
The Cavaliers wrap up their four-game homestand against Coastal Carolina.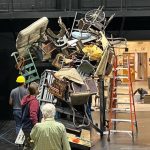 A play set in Russia that covers a 90-year span from Stalin to the fall of the Berlin wall – and to Vladimir Putin in 2010 – is being staged at Virginia Tech tonight through next Tuesday. The director says it will strike a chord with current events, as WFIR's Gene Marrano reports:
Hear the extended conversation with "Describe the Night" director Susanna Rhinehart below: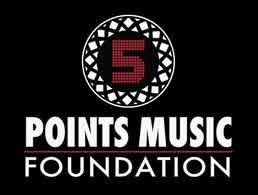 A note online from 5 Points Music Sanctuary on Maple Avenue in downtown Roanoke – it is slated to be sold in January 2023 – unless they can raise a minimum of $300,000 by November 29th. 5 Points, located inside a former church, also makes special accomodations for the hearing-impaired at its concerts. They're asking for donations online – and say time is of the essence.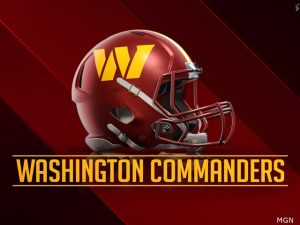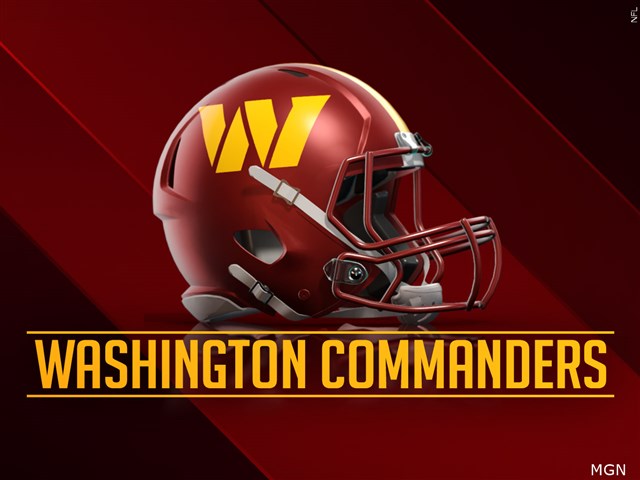 The NFL's Washington Commanders could soon be for sale, after owners Dan and Tanya Snyder said they have hired Bank of America Securities to "consider potential transactions."
That could mean a full sale amid mounting pressure and multiple ongoing investigations — Snyder has said many times he would never sell the team — or bringing on new investors more than 18 months after the Snyders bought out the previous minority owners.
BofA Securities has handled other sales of professional sports teams, including Steve Ballmer buying the NBA's Los Angeles Clippers in 2014. A message sent to the firm seeking additional comment was not immediately returned.
The Commanders are worth an estimated $5.6 billion, according to Forbes. That ranks sixth among the league's 32 teams and would be more than the $4.65 billion Walmart heir Rob Walton paid for the Denver Broncos earlier this year.
In the statement announcing the decision, the team said, "The Snyders remain committed to the team, all of its employees and its countless fans to putting the best product on the field and continuing the work to set the gold standard for workplaces in the NFL."
Snyder's ownership in Washington has come under increased criticism after an investigation found a toxic workplace culture and prompted a $10 million fine and additional reviews that are ongoing. The league office and Congress are currently investigating various organizational improprieties, including allegations of sexual harassment and potential financial improprieties.
Indianapolis Colts owner Jim Irsay said at the most recent league meeting there was "merit" to removing Snyder, who has been accused of sexual harassment and of overseeing a workplace in which women were frequently harassed and demeaned.
It would take 24 of the other 31 owners to vote to remove Snyder, unless he voluntarily chose to sell the team that was renamed the Commanders earlier this year. The day of Irsay's comments, a team spokesperson said the Snyders wouldn't consider selling the franchise.
Snyder bought the team in 1999 for a then-record $800 million, and it has won just two playoff games since.
The Snyder family took full control of the team in March 2021 after buying out the 40.5% stake of Washington Football Inc. owned by Fred Smith, Dwight Schar and Bob Rothman.