Clark Palmer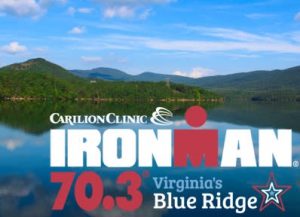 An update on Carilion Clinic IRONMAN 70.3 Virginia's Blue Ridge: As you may be aware, following this year's edition of the Carilion Clinic IRONMAN 70.3 Virginia's Blue Ridge Triathlon, the National Park Service will begin extensive road improvements to the Blue Ridge Parkway, the scenic byway through the Appalachian Mountains. We have been working with the local stakeholders on what this may look like and how it will affect one of the highlights of our bike course.
It is always our goal to deliver the best possible event to our athletes, and with that in mind, we feel that it's best to pause the event following the 2023 edition while these essential improvements are made on schedule. It is our goal to bring Carilion Clinic IRONMAN 70.3 Virginia's Blue Ridge triathlon back to Roanoke to continue offering our athletes the best events around the world.
We thank Carilion Clinic, Visit Virginia's Blue Ridge, the National Park Service, and the Roanoke Valley's communities for continuing to make this race what it is: one of the most welcoming, well-supported, and rewarding events on the circuit. We look forward to an incredible race in 2023 and seeing our athletes in Roanoke.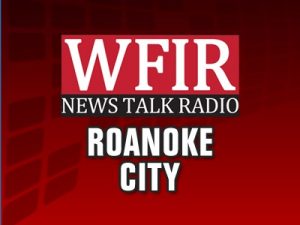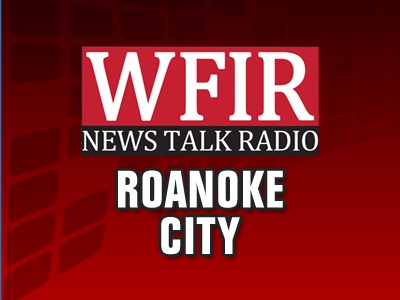 On Friday May 12, 2023, at 11:00 AM, the City of Roanoke will be holding a kickoff event at Vic Thomas Park to announce Roanoke as a Bee City USA affiliate city. This event will include the unveiling of Roanoke's first Bee City sign and speakers from local garden clubs.
Bee City USA was launched in 2012 with the goal of promoting healthy, sustainable habitats for bees and other pollinators. In 2022, Roanoke City Council voted to adopt a resolution proclaiming Roanoke as a Bee City USA. The goal of joining Bee City USA is to promote, protect, and provide support for our pollinators by providing healthy habitats free of pesticides, using native plants, and encouraging community participation.
Vic Thomas Park is home to many wildflower gardens with pollinator-friendly species making it an ideal location for the kickoff event. Native pollinators are particularly important because they evolved alongside native plants and in many cases are the most effective pollinators.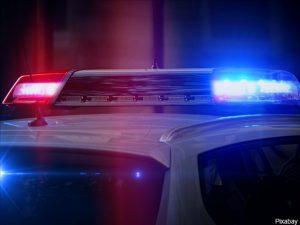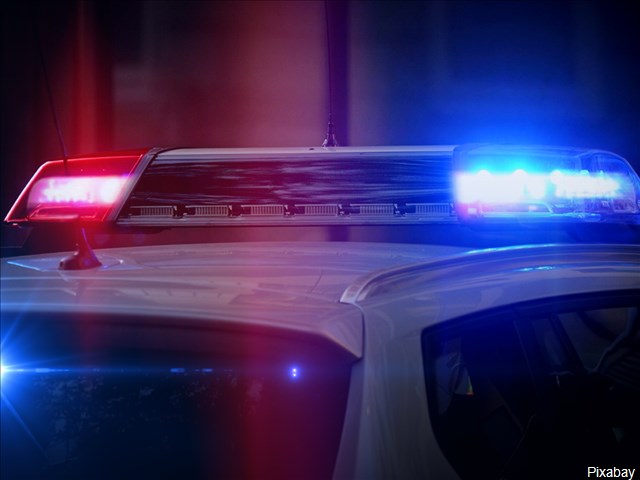 LYNCHBURG, Va. – A Salem, Virginia man who was involved in a shootout in Lynchburg during a methamphetamine deal in November 2021, pleaded guilty this week in U.S. District Court to a pair of federal charges.
Jeriwon Lee Taylor, 42, pled guilty this week to one count of distributing 50 grams or more of methamphetamine and one count of discharging and possessing a firearm in furtherance of a drug trafficking crime.
"This case is a direct result of the United States Attorney's Office's public commitment to prosecute federal crimes involving a discharged firearm. We will continue to vigilantly enforce our nation's gun laws to hold accountable those individuals who commit violent acts in our community," United States Attorney Christopher R. Kavanaugh said today. "I am grateful we have collaborative partnerships with agencies like the Lynchburg Police Department, DEA, and ATF to help us continue this important work in helping make our communities safer."
"It is clear that drug traffickers have no respect for human lives and conduct criminal business in the open public, disregarding the damage they can cause to human life or property. Thanks to the combined efforts of our local law enforcement partners, subsequent search warrants were executed at locations associated with Taylor's Drug Trafficking Organization that resulted in the seizure of fentanyl, heroin, fake pills, methamphetamine and the retrieval of the firearm used in the shooting. We will continue our efforts aimed at disrupting and stopping these illegal endeavors," said Jarod Forget, Special Agent in Charge of the DEA's Washington Division.
"There is no place for this type of behavior in Lynchburg. This case sends a very clear message that the illegal use of firearms and related drug activity will not be tolerated," Lynchburg Police Chief Ryan Zuidema said today. "We will continue to work with our local, state, and federal law enforcement partners to aggressively investigate and prosecute those responsible for the distribution of illegal narcotics and those who choose to commit violent acts in our community, to the fullest extent of the law."
"When we as law enforcement professionals collaborate effectively, our communities see tangible results such as this," ATF Washington Field Division Acting Special Agent in Charge Michael Weddel said. "We will continue to work alongside our partners to disrupt the illegal possession of firearms, distribution of narcotics and other acts of violence that negatively impact public safety."
According to court documents, on November 21, 2021, Taylor arranged to meet an individual in a Walmart parking lot in Lynchburg, Virginia to sell methamphetamine. When the buyer, Kendall Simonton arrived, he got into Taylor's vehicle, pointed a gun at Taylor's face and took the drugs from him.
After the robbery, Simonton left Taylor's vehicle and began walking away. However, Taylor also got out of his vehicle with a firearm, and the two men began shooting at each other. Both Taylor and Simonton fired multiple shots at each other, ducking behind various cars in the parking lot. Eventually, Simonton ran out of the parking lot and Taylor drove away.
Simonton pled guilty last month to related charges and will be sentenced June 8, 2023.
At sentencing, Taylor faces a minimum sentence of up to 20 years in federal prison. A federal district court judge will determine any sentence after considering the U.S. Sentencing Guidelines and other statutory factors.
The Drug Enforcement Administration, the Bureau of Alcohol, Tobacco, Firearms and Explosives, and the Lynchburg Police Department, with assistance from the Virginia State Police, investigated the case.
Assistant U.S. Attorney Jonathan Jones is prosecuting the case.
It's your last week for a while to get Mama Jean's, but the owner says they're hoping to be back soon in a new location. WFIR's Emma Thomas has details on the future home of Mama Jean's Barbecue:
Statement From the Operators of Mama Jean's BBQ: This is our last week at 2545 Sanford Avenue in Roanoke. We will be off until Memorial Day weekend. We will then reopen at 3404 Brandon Ave in Roanoke (the old Jimmy Vs) with the same type service. First come first serve, walk up style, outside seating. We are currently planning our build out. When it is done, we will open inside. The building is not ready for the public to eat inside, currently. There is no working kitchen etc. We have a ton of work that needs to be done. We are here for it and we are ready. We are so excited to be able to announce this today. We would like to thank Carey Shaffner, Realtor for being an amazing real estate agent (without him this would not have happened) and the wonderful folks at Bank of Botetourt …you know who you are, THANK YOU. Onward and upward!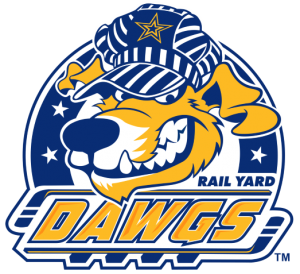 The Roanoke Rail Yard Dawgs took down  Birmingham  4-2 on Thursday night to take a 1-0 lead in the SPHL President's Cup Final. Stephen Alvo, Jason Lavallée, Nick Ford, and Matt O'Dea all scored goals for  the Dawgs, while Austyn Roudebush made 25 saves. Game two will be tomorrow night in Birmingham.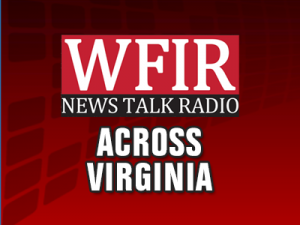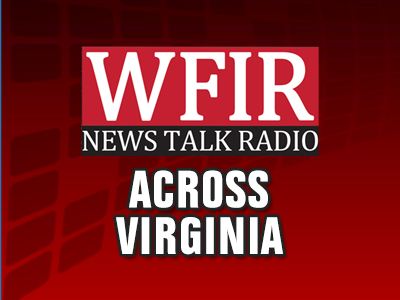 Northern Virginia Democratic US Congresswoman Jennifer Wexton announced yesterday that she has been diagnosed with Parkinson's Disease. In a video posted to Twitter, Wexton said the disease has primarily affected her speech and how she walks and keeps her balance.
Wexton revealed her diagnosis on World Parkinson's Day. She says she hopes to continue serving in Congress for years to come.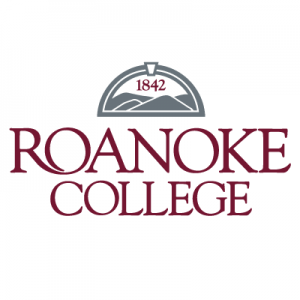 Roanoke College is partnering with Virginia Tech to give students a pathway to a master's degree. WFIR's Clark Palmer has that story.
March 24, 2023/Salem, Va. Roanoke College and Virginia Tech have entered a partnership that will benefit students in science fields and serve as an engine for economic, workforce and educational development in Virginia. The two agreements that make up the partnership will allow Roanoke College students to pursue graduate programs at Virginia Tech and facilitate an early transition to graduate school.
The announcement comes amid a larger, historic investment being made by state leaders, employers and philanthropic donors to grow Virginia's workforce in high-priority tech fields. The Tech Talent Investment Program has marshaled more than $2 billion to date to support initiatives designed to more than double the number of students statewide who are earning computer-related degrees and capitalize on major opportunities such as the Amazon HQ2 project in Northern Virginia.
The new Direct to Tech program provides Roanoke College students direct admission into Virginia Tech Master of Engineering programs in either computer science and applications or computer engineering upon graduation from Roanoke College. Direct to Tech is open to all Roanoke College seniors with a 3.0 GPA, regardless of major, who have completed certain required courses. The partnership will reduce the timeline for admission and give students an early transition into the Virginia Tech graduate programs, which are delivered from the Virginia Tech Innovation Campus in Northern Virginia. The first building of the Virginia Tech Innovation Campus, located just outside the nation's capital, opens to students in fall 2024. Students currently enrolled in Innovation Campus master's degree programs are attending classes at the university's Falls Church location.
"This program will provide students with the opportunity to take advantage of the best that Roanoke College and Virginia Tech have to offer. We're thrilled that Roanoke is the first college in Virginia to sign on to this program. The Roanoke College and Virginia Tech partnership is about access for our students and opportunities for their incredible futures," said Roanoke College President Frank Shushok Jr. "Maroons and Hokies are celebrating, and the pathways and possibilities to and from Roanoke College are even stronger. This is a tremendous arrangement and partnership for us, for Virginia Tech and for the commonwealth."
Asecond agreement between the two schools allows Roanoke College students to take advantage of an accelerated 4+1 undergraduate/graduate program in computer science or computer engineering at Virginia Tech. This partnership enables students to take courses that apply toward a bachelor's degree at Roanoke Collegeand an accelerated master's degree at Virginia Tech. This means students can earn a Bachelor of Science in four years, then complete the master's with just one additional year at Virginia Tech. This program is open to any Roanoke College computer science major who has earned at least a 3.3 GPA and completed certain courses, including Calculus II, as part of their undergraduate degree.
"We are thrilled to partner with Roanoke College to launch our first Direct to Tech program and additional 4+1 opportunities," said Lance Collins, vice president and executive director of the Virginia Tech Innovation Campus. "The Innovation Campus is dedicated to increasing opportunities for underrepresented students while expanding access to tech talent in the national capital region. We look forward to welcoming Roanoke College graduates to our Master of Engineering program."
As part of both the Direct to Tech and accelerated 4+1 agreements, Roanoke College students will not have to pay application fees or submit GRE scores to Virginia Tech. For the 4+1 program, Virginia Tech may provide significant financial support for students, particularly through state and industry funding earmarked to support women, underrepresented minorities, first-generation students and veterans.