Clark Palmer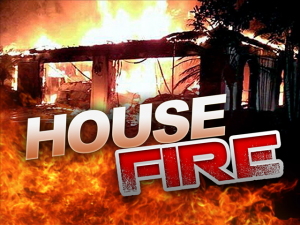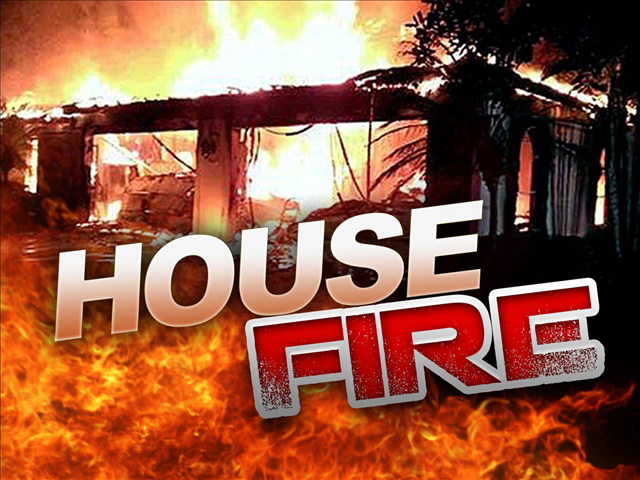 UDPATE:Four people were taken to the hospital with injuries that were sustained during a house fire this morning in the Raleigh Court area of Roanoke. Investigators say two people were found on the roof and two were inside the house, needing to be rescued. Two were taken to a hospital for treatment of life-threatening injuries, while the other two were taken for evaluation of smoke inhalation.
Previous: Roanoke crews are on the scene of a house fire near Raleigh Court.The call came in early this morning. Chesterfield Street SW is blocked between Memorial Avenue and Maiden Lane.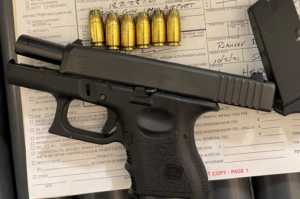 ROANOKE, Va. – Transportation Security Administration officers stopped a Roanoke resident from carrying his .45 caliber handgun onto an airplane at Roanoke-Blacksburg Regional Airport on Saturday, October 2. The handgun was loaded with six bullets.
TSA officials detected the gun in the man's carry-on bag. They immediately alerted the airport police, who responded to the checkpoint, confiscated the weapon and cited the man on weapons charges.
This loaded handgun was detected by TSA officers in a passenger's carry-on bag at Roanoke-Blacksburg Regional Airport on October 2. (TSA photo)
Passengers are permitted to travel with firearms in checked baggage if they are properly packaged and declared at their airline ticket counter. Firearms must be unloaded, packed in a hard-sided case, locked, and packed separately from ammunition. Firearm possession laws vary by state and locality. TSA has details on how to properly travel with a firearm posted on itswebsite. Travelers should also contact their airline as they may have additional requirements for traveling with firearms and ammunition.
TSA reserves the right to issue a civil penalty to travelers who have guns and gun parts with them at a checkpoint. Civil penalties for bringing a handgun into a checkpoint can stretch into thousands of dollars, depending on mitigating circumstances. This applies to travelers with or without concealed gun carry permits because even though an individual may have a concealed carry permit, it does not allow for a firearm to be carried onto an airplane. The complete list of civil penalties is posted online. If a traveler with a gun is a member of TSA PreCheck®, that individual will lose their TSA PreCheck privileges.
When an individual shows up at a checkpoint with a firearm, the checkpoint lane comes to a standstill until the police resolve the incident. Guns at checkpoints can delay travelers from getting to their gates.
Nationwide, TSAofficers detected 3,257 firearms on passengers or their carry-on bags at checkpoints last year, although the total number of passengers screened at airport checkpoints across the country fell by 500 million compared to 2019 due to the pandemic. The result was that twice as many firearms per million passengers screened were detected at checkpoints in 2020 compared to 2019. In 2020, TSA caught approximately 10 firearms per million passengers as compared to about five firearms per million passengers in 2019. Of the guns caught by TSA in 2020, about 83 percent were loaded.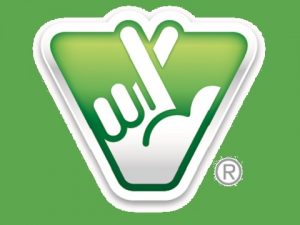 Somewhere there is a Powerball ticket worth $2 million. It was bought at Stop In Food Store at 2375 Roanoke Street in Christiansburg. The question is: Who has that ticket? Who is Virginia's next millionaire?
It was bought for the Monday, September 27, drawing, and it ended up matching the first five winning numbers. Normally, matching the first five numbers wins $1 million, but whoever bought this ticket spent an extra dollar for Power Play when he or she bought it. That extra dollar doubled the prize to $2 million.
The winning numbers for Monday's Powerball drawing were 21-22-39-44-60, and the Powerball number was 12. The only number this ticket did not match was the Powerball number.
Whoever has the ticket has 180 days from the drawing date to claim the prize. The Virginia Lottery advises that before doing anything else, the winner should immediately sign the back of the ticket to establish ownership. When the person is ready to claim the million-dollar prize, he or she should contact the Virginia Lottery.
The store receives a $10,000 bonus from the Virginia Lottery for selling the winning ticket.
This ticket was the only one nationwide to match the first five numbers. No ticket matched all six numbers to win the estimated $545 million jackpot. That means the jackpot for Wednesday's drawing grows to an estimated $570 million.
Powerball drawings are held at 10:59 p.m. Mondays, Wednesdays and Saturdays. The odds of matching the first five numbers to win Powerball's second prize are 1 in 11,688,054. The odds of matching all six numbers to win the jackpot are 1 in 292,201,338.
Authorized by Virginia voters in a successful 1987 referendum, the Virginia Lottery generates more than $2 million per day for Virginia's K-12 public schools. In the fiscal year ending June 30, 2021, lottery customers helped generate more than $765 million dollars in funding for public education. For more information, visit the Virginia Lottery's Giving Back page, visit our website, like us on Facebook, follow us on Twitter and Instagram, and check us out on YouTube. With all gaming, please remember to play responsibly.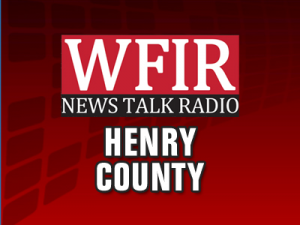 The Virginia State Police is investigating a Hit and Run Crash involving a juvenile. The 8-year old male was exiting a Henry County School Bus when he was struck by a white Toyota pick-up truck. The crash occurred in the 8000 block of Route 57 at 3:23 p.m.
The 8-year old has been flown to a hospital  with life threatening injuries.
The white Toyota pick-up fled the scene and will have damage to the headlights. Investigators are downloading video from the bus to help identify the Toyota. Little other information is known at this time.
The Virginia State Police Bureau of Criminal Investigation and Crash Reconstruction Team are assisting with the crash.
After 15 seasons in the NBA, Cave Spring high school grad JJ Redick has announced his retirement. Redick reflected on his time growing up in Roanoke during a video posted on his twitter account this morning.
Redick says it has been a true honor to be in the NBA brotherhood for the last 15 years.