Clark Palmer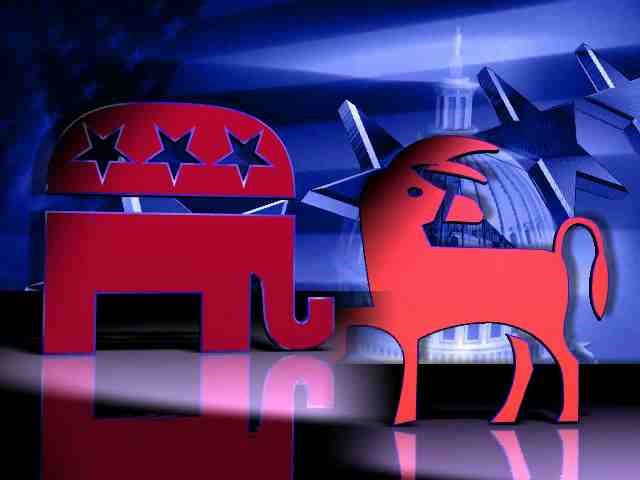 Poolhouse, the political ad agency behind Governor Glenn Youngkin's successful gubernatorial run which specializes in work for Republican candidates, reportedly received a $268,000 contract from a state agency to create a tourism video that heavily features Youngkin himself. The Richmond Times Dispatch reports the ad will run in Virginia's airports and welcome centers. The Virginia Tourism Corporation says it reached out to three Virginia-based entities it believed could produce a product within a short time frame. One of the entities could not work within the given time frame, and another did not respond to the bid. Democratic House Minority leader Don Scott believes the Office of the Inspector general should look into the matter.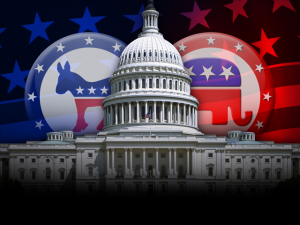 From the University of Mary Washington: The 2022 annual statewide survey from the Center for Leadership and Media Studies at the University of Mary Washington focuses on current contests this fall, with one notable forecast. If Virginia Gov. Glenn Youngkin (R) and U.S. Sen. Tim Kaine (D) face off in a possible 2024 U.S. Senate contest, 41 percent of Virginians would support Kaine, while 39 percent could support Youngkin, according to this year's survey.
"Governor Youngkin has been building his national profile in recent weeks as he campaigns for Republican candidates around the country, and that could help him if he chooses to run for the Senate," said Stephen J. Farnsworth, professor of political science at the University of Mary Washington and director of UMW's Center for Leadership and Media Studies. "While there has been some buzz lately about the governor being a possible presidential candidate, this poll suggests Youngkin has additional political opportunities here in Virginia."
The narrow difference between the two candidates, within the survey's margin of error, suggests that such a contest – if it occurs – would likely be the closest Senate race in the Commonwealth in a decade. The 1,000-person poll of Virginia adults was conducted for UMW's Center for Leadership and Media Studies by Research America Inc. Sept. 6-12 and contains a margin of error of plus/minus 3.1 percentage points.
As shown in the poll, Kaine's support is strongest in Northern Virginia and in the Tidewater region, while Youngkin's support is strongest in south Central Virginia and in the state's western and Northwest regions. Among women surveyed, Kaine has a 42 percent to 36 percent advantage; Youngkin has a 42 percent to 40 percent advantage among men.
Asked to evaluate Sen. Kaine's job performance, 36 percent of those surveyed approved and 34 percent disapproved. For Youngkin, 45 percent of respondents said they approved of the job he was doing, while 30 percent expressed disapproval. For more information on these results in comparison to prior governors and current presidential ratings, see the first set of results from the survey.
Virginia governors can only serve one consecutive term, and so often choose to run for the U.S. Senate after their four years of service ends. Kaine and Mark Warner (D), Virginia's other senator, are both former governors. Youngkin's term as governor expires in January 2026.
Virginians approved of Warner's job performance by a 38 percent approve to 33 percent disapprove margin, similar to Kaine's ratings.
Kaine was first elected to the Senate in 2012, defeating George Allen, a former senator and governor, by a 53 percent to 47 percent margin. Kaine was re-elected in 2018 with 57 percent of the vote in a contest with Corey Stewart, a Republican conservative who had served as chair of the Prince William County Board of Supervisors.
Survey Information:
The University of Mary Washington's Virginia Survey Fall 2022 was conducted by Research America Inc. Sept. 6 to 12. The total sample included 1,000 Virginia residents, including 819 registered voters and 705 likely voters. Part of the sample (630) was contacted by phone (72 percent cell and 28 percent landline), and part of the sample (370) was contacted online. All interviews were in English. Statistical results are weighted to correct known demographic discrepancies, including age, gender and race/ethnicity. The margin of error on the total sample is +/- 3.1%. The margin of error on the Likely Voters portion of the sample is +/- 4.1%.
For a more in-depth look at survey results, see Topline and the 2024 Senate Cross Tabs report. Or read about the Sept. 23, 2022 release, Virginia Public Schools Make the Grade in New Statewide Survey, or the Sept. 27, 2022 release, Voters Motivated in Midterm Elections According to New Statewide Survey.
(Update 4pm) Last night at 11:46 p.m., Roanoke Fire-EMS was dispatched to the 3700 block of Stratford Park Drive for reports of a structure fire. First arriving units found flames and smoke showing from an apartment building and upgraded the call to a two-alarm response, to which Fire-EMS personnel responded with a full complement within 8 minutes of dispatch. Due to the size of the building and the life safety issues related to the largely senior and disabled population who reside at the location, the call was upgraded to general alarm, resulting in all available Fire-EMS units being dispatched to the scene. Early in the response effort, three individuals in cardiac arrest were rescued from the building; two were resuscitated and transported to area hospitals, and the third was pronounced dead on scene.
Numerous rescues and extractions were performed in addition to the first three. Two patients were transported to local hospitals with non-life threatening injuries related to smoke inhalation, and numerous others were treated and released on scene. No injuries to Fire-EMS staff have been reported. Approximately 100 people and multiple pets have been displaced as a result of the fire. These
individuals are being assisted by the American Red Cross. The Fire Marshal's Office has determined the fire was accidental, and began as a result of improperly discarded smoking materials. The damages to the building and its contents is estimated to be $1,650,000.
From Roanoke City Fire EMS Department: Shortly before midnight, Roanoke Fire-EMS was dispatched to reports of a structure fire on the 3700 block of Stratford Park Dr. Upon arrival, units found flames showing from an apartment building. Multiple residents were rescued from the building. Five residents were transported to local hospitals. Unfortunately, one fatality has been reported. Crews are still on scene and the fire is under investigation. More information will be released at a later time.
UPDATE: The tanker truck that overturned at Williamson and Peters Creek Roads early today has been removed after crews righted the rig and pumped out the fuel that remained inside. While the roadways there are open again, delays remain possible through tomorrow as crews continue the spill cleanup.
PREVIOUS from Roanoke County Fire and Rescue: At 5:15 a.m. on Thursday, September 8, 2022 units responded for a motor vehicle crash at the intersection of Peters Creek Road and Williamson Road in the Hollins area. Upon arrival they found a 6000 gallon diesel tanker truck that had completely overturned. The driver has non-life-threatening injuries and was transported to the hospital. The whole intersection is closed until further notice. Motorists should seek alternate routes this morning. The Virginia Department of Emergency Management and a couple of Haz Mat teams, as well as a clean up contractor are coming to the scene.