Health and Medicine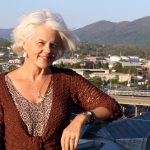 The second group of three episodes for the Hulu mini-series "Dopesick" drops today. Roanoke journalist Beth Macy wrote the best-selling book of the same name. She then spent five months as a writer and producer as part of the Dopesick Hulu production. WFIR's Gene Marrano spoke to Beth Macy last week via Zoom about treating Opioid Use Disorder – OUD, about bringing Oxycontin maker Purdue Pharma to justice over its role in the opioid addiction crisis – and about what's ahead. Here is a "Longer Listen":
Today, the Roanoke City and Alleghany Health Districts (RCAHD) announced that an adult who was hospitalized with complications from hepatitis A, and who had underlying medical conditions, has died. The RCAHD will disclose no further information about the individual to protect privacy and out of respect for the patient's family. This is the first reported death associated with this recent outbreak of hepatitis A.
"My heart goes out to the family and friends of this individual," said RCAHD health district director, Cynthia Morrow, MD, MPH. "Hepatitis A virus typically causes self-limited inflammation of the liver, however in this outbreak, we have seen a high rate of severe disease." At this time, the RCAHD have identified a total of 37 confirmed cases including 26 hospitalizations. Anyone who visited any of the following Famous Anthony's locations — 4913 Grandin Road, 6499 Williamson Road or 2221 Crystal Spring Ave. (now closed)  — from August 10 through 27 only, is urged to seek medical attention if they develop any of the following symptoms:
jaundice: yellowing of the skin or the eyes
fever
fatigue
loss of appetite
nausea
vomiting
abdominal pain
dark urine
light-colored stools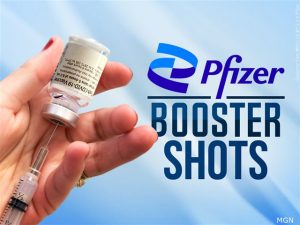 Local health officials expect to get the OK to provide Moderna and Johnson and Johnson COVID booster shots by the end of the month, but so far, demand for the Pfizer booster has been less than expected. The booster vaccines have already been administered at two area mass clinics, and they are widely available through various locations. But the Health Director for the Roanoke City and Alleghany Health Districts says there has been a problem getting through to many who received their first Pfizer shots much earlier in the year. Dr. Cynthia Morrow says studies are clear in showing the boosters significantly increase immunity.  More from WFIR's Evan Jones: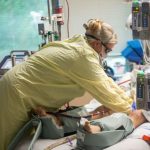 Carilion Clinic health care professionals say getting the COVID-19 vaccine is important now more than ever. After the first wave, many people thought COVID was over – but it is not. What life in the COVID intensive care unit at Carilion is like these days, from WFIR's Gene Marrano: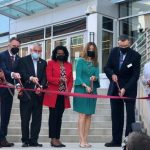 A COVID-delayed ribbon cutting and grand opening of the Fralin Biomedical Research Institute at Virginia Tech Carilion addition took place today in Roanoke – one year after the building actually opened.
The 139,000 sq ft. Research Institute addition is occupied by six Fralin Biomedical Research Institute faculty-led teams, studying cardiovascular disease, cancer, and neurological disorders. The $90 million expansion also has space to an accommodate another  400-plus Virginia Tech researchers, students, and staff – bringing its total population to around one-thousand. Dr. Michael Friedlander is executive director of the FBRI: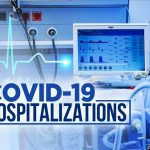 The updated numbers for the Near Southwest Region, which includes Carilion, Centra, LewisGale, Sovah Health, and Salem VA Medical Center as of today: there are 303 hospitalized COVID-19 patients and 93 in ICU's. Overall that's a drop of 40 patients hospitalized due to COVID from a week ago, and 16 fewer intensive care unit patients.