Health and Medicine
More questions today about the vaccine-hesitant during a weekly teleconference for the Roanoke City and Alleghany Health Districts. Including, why get the vaccine if reports are surfacing now about those already vaccinated STILL getting COVID-19? Health director Dr. Cynthia Morrow says the latest data on the number of new cases and new hospitalizations also shows that about 20 percent were vaccinated – pointing she says to the impact of the UN-vaccinated on that population.
LewisGale Medical Center in Salem says it is the first hospital in Virginia to commercially use a new robotic "broncho-scope" that allows for a clearer vision when trying to reach cancerous lung nodes during a biopsy procedure.  The American Lung Association says the survival rate for lung cancer is lower than other forms of the disease in large part because it is hard to detect at an early age. LewisGale Health System market president Lance Jones helped demo the "MONARCH Robotic Bronchoscope" this morning:
Are some media outlets over-hyping the fact that a small number of fully-vaccinated people have had "breakthrough infections" due to the Delta Variant form of COVID-19? Reports surfaced over the weekend that the White House was complaining about breakthrough infection coverage. Dr. Noelle Bissell is director of the New River Health District. The main issue says Bissell – more people need to get the vaccine. Less than 50 percent of those in the New River Health District are fully vaccinated.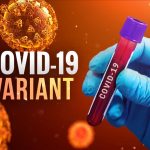 (July 30th, 2021) The Delta variant is dominant in Virginia, driving an increase in cases. All areas of Virginia are seeing case growth, with 10 of 35 Health Districts experiencing surges. Model projections indicate that, along current trajectories, cases could exceed last January's peak.
Evidence is building that the Delta variant causes more severe disease, adding to the threat posed by its increased transmissibility. Vaccines are our best defense against the Delta variant, drastically reducing the risk of infection and severe disease.
With the Delta virus becoming dominant, the model estimates cases will return to growth
through the fall, reaching levels not seen since April in mid-September. Vaccination rates are
still below herd immunity levels and, with many Virginians returning to normal, the virus has
room to run. If the Delta variant continues to spread, cases could peak at 103 average daily
cases per 100,000 in mid September.
To lessen the projected peak, we must give vaccines time to have an impact. If vaccination
rates pick up, the model estimates that over 60,000 cases could be avoided.  The Delta variant, first identified in India, is now well established in Virginia. Over 70% of new COVID19 cases in the Commonwealth are of the Delta variant. Models predict this figure will reach 90% by mid-August. The Alpha variant, which was dominant from April to July, has declined and is expected to represent fewer than 10% of cases by mid-August.
The Delta variant is more capable of causing breakthrough infections in fully vaccinated individuals than prior strains. However, confidence in the efficacy of these vaccines remains
high.
The director of the Roanoke City and Alleghany Health Districts says there is currently no "magic number" regarding the rising COVID infection rates that would lead to another Virginia Department of Health mask mandate. Dr. Cynthia Morrow said today she will wait for the "experts" to weigh in – basing any guidance on the most recent information about the Delta variant as it emerges. The local health districts have also hired a new "outreach team" in another effort to reach the vaccine-hesitant.
The first medicinal marijuana-only retail outlet in Virginia cut the ribbon in Salem today on West Main Street – although the official opening at "RISE Salem" for those with prescriptions won't come until early August. Jack Page is Virginia Market Leader for Dharma Pharmaceuticals, which grows and the dispenses cannabis for medical purposes only in this region. He expects more tweaks in the General Assembly next year. Abingdon-based Dharma Pharmaceuticals is authorized to set up several retail satellite outlets in southwest Virginia.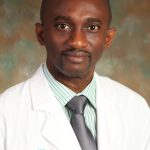 In what is bound to be an unpleasant reminder of the past year for some, the CDC has just issued a new guidance, suggesting that even those who are vaccinated wear mask inside public spaces where the COVID infection rate has spiked. Dr. Anthony Baffoe-Bonnie is medical director of infection prevention and control at Carilion Clinic; he says Carilion "will follow the guidance" of the CDC.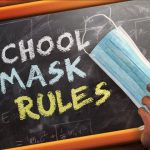 Masks are required on school buses due to federal mask mandate for public transportation
ROANOKE  County– The students and staff of Roanoke County Public Schools will not be required to wear a mask indoors when the 2021-2022 school year begins on August 12.
Roanoke County Public Schools will comply with all federal and state mandates regarding mask wearing and did so this past school year and throughout the summer under orders from the governor and the state health commissioner.  The governor and the state health commissioner have decided to not mandate mask wearing in schools for the coming school year, but currently have left it as a recommendation.
At this time, the school board does not plan to make any additional requirements above state and federal requirements regarding mask wearing for the coming school year.  Federal transportation requirements do currently mandate mask wearing on public transportation, including school buses. Masks will, therefore, be required on RCPS school buses as long as the federal mandate is in effect.
Cooperation with the regional health department for contact tracing and quarantining will continue and face masks, though optional, are encouraged, for unvaccinated individuals. Absent a mandate, students' choice about mask wearing (or not) will be fully supported within the school environment. In the event that conditions change and in-person learning becomes significantly impacted for large numbers of students, additional mitigation strategies and requirements will be considered by the school board.
Continued mitigation strategies in place include increased air flow for indoor spaces in accordance with CDC guidelines, encouraging students and staff to stay home if symptomatic, contact tracing, continued enhanced cleaning, and observance of three-feet distancing when possible within the classroom with all students present. For additional details, please refer to the RCPS district health plan, which can be found at www.rcps.us/21-22 (click on health and safety).