Health and Medicine
Carilion Clinic and the Morningside Urban Farm it maintains in Southeast Roanoke welcome local residents to the "Harvest Celebration" at Morningside Park on Thursday. More from WFIR's Gene Marrano: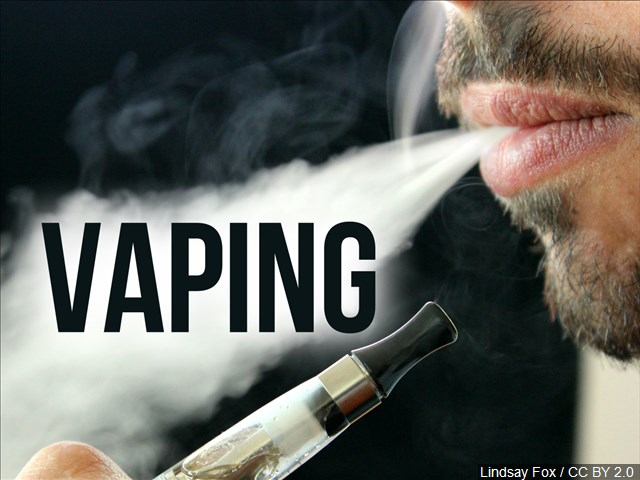 A Virginia Tech researcher sees regulations on e-cigarettes as a better way to keep the public safe from potential smoking hazards.WFIR's Clark Palmer has that story.
The Mayor of Covington revealed some statistics that concern him at a press conference yesterday in Roanoke. WFIR's Ian Price has more: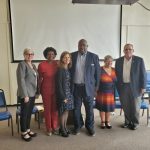 A program that will fight the opioid crisis regionally on several fronts was announced by Total Action for Progress this morning. The focus is on women, especially those who are also sustaining a household. It includes partners in the Alleghany Highlands and the New River Valley.  Local partners for the RESTORE progam including Carilion and the Bradley Free Clinic, which has monthly drop-in hours for those that seek help in kicking their opioid addiction. Roanoke Mayor Sherman Lea noted that TAP was among the select few social agencies to receive funding for the new initiative:
The American Heart Association Roanoke chapter is getting close to its $350,000 goal a week before the annual "Heart Walk" – but there's still time to get involved as WFIR's Gene Marrano reports: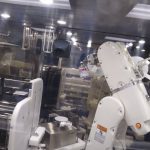 They don't take breaks, show up for work late and most importantly they mix compound drugs the same way every time. Carilion Clinic showed of its pair of new compounding robots today.  Don and Doff as they've been nicknamed have been working with their human colleagues at the hospital for about a month. Cheryl Boone is the pharmacy manager at Carilion Roanoke Memorial:
ABINGDON, Va. (AP) — A Virginia doctor who prosecutors said ran his Martinsville medical practice like an interstate drug distribution ring was sentenced Wednesday to 40 years in prison for illegally prescribing opioids. Dr. Joel Smithers, of Greensboro, North Carolina, was sentenced in U.S. District Court in Abingdon.
Executive Assistant U.S. Attorney Laura Day Rottenborn said Judge James Jones sentenced Smithers to 40 years. He faced a mandatory minimum sentence of 20 years and a maximum of life. Smithers was convicted in May of more than 800 counts of illegally distributing opioids, including oxycodone and oxymorphone that caused the death of a West Virginia woman.
Authorities say Smithers prescribed more than 500,000 doses of opioids to patients from Virginia, Kentucky, West Virginia, Ohio and Tennessee while based in Martinsville, Virginia, from 2015 to 2017.
Smithers, 36, a married father of five, testified that he was a caring doctor who was deceived by some of his patients. Some patients remained fiercely loyal to him, testifying that they needed the powerful opioids he prescribed for them to cope with chronic pain.
Smithers wrote in a court filing that he plans to appeal his convictions.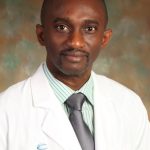 Yesterday was the "official" start of the annual flu season although the peak shouldn't arrive for several months. A local physician says now is the time to get a flu shot, as WFIR's Gene Marrano reports: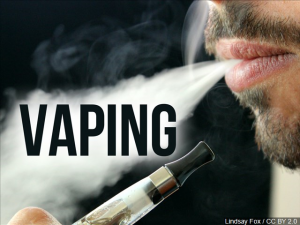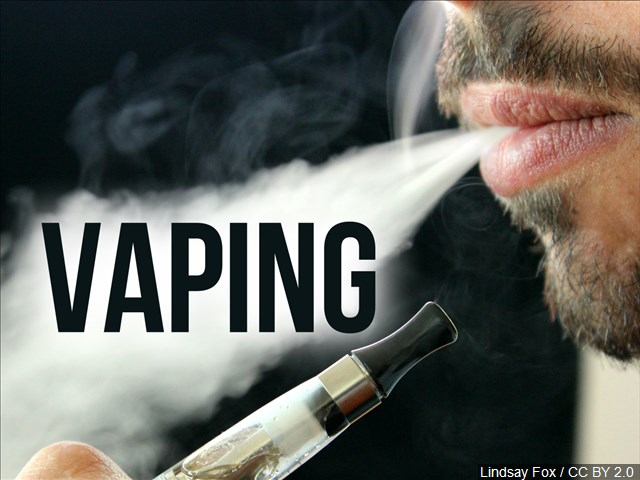 The Virginia Department of Health says it has confirmed that a southwest Virginia resident has died from a severe lung injury associated with vaping. The victim died at a Greensboro, North Carolina medical center; health privacy laws prevent state officials from releasing his or her name. At least 12 other deaths attributed to e-cigarette use have been reported in ten other states.
NEWS RELEASE: Today, the Virginia Department of Health (VDH) confirmed that a Virginia resident has died in the outbreak of severe lung injury associated with e-cigarette use or "vaping." This death was reported by Cone Health in Greensboro, N.C. on September 26, 2019.
"I am deeply saddened to announce the first death of a Virginia resident related to this outbreak. Our thoughts are with the family during this difficult time," said State Health Commissioner M. Norman Oliver, MD, MA. The decedent was an adult from the southwest region. To protect patient confidentiality, VDH will not release additional details.
As of September 30, 2019, there have been 31 lung injury cases, including the death, in Virginia. Nationally, the Centers for Disease Control and Prevention (CDC) reports 805 cases from 46 states and one U.S. territory, as of September 24, 2019. Twelve other deaths have been confirmed in 10 states.
The cause of this outbreak is unknown. VDH recommends that people who are concerned about lung injuries associated with e-cigarette use or vaping refrain from using e-cigarette products. Regardless of the ongoing investigation, people who use e-cigarette products should not buy these products off the street and should not modify e-cigarette products or add any substances that are not intended by the manufacturer.
E-cigarette products should never be used by youth, young adults, pregnant women, or adults who do not currently use tobacco products. In addition to other potentially harmful chemicals, most e-cigarettes contain nicotine. Nicotine is highly addictive and can harm brain development. People who do use e-cigarette products should monitor themselves for symptoms (e.g., cough, shortness of breath, chest pain, nausea, vomiting, abdominal pain, fever) and promptly seek medical attention or call a poison control center at 1-800-222-1222 if symptoms develop.
Its been on the radar screen for years and now its a reality: the Bradley Free Clinic in downtown Roanoke now has full-time hours and a full-time health care professional on board. More from WFIR's Gene Marrano.