Health and Medicine
2,000 Roanoke Valley school teachers are getting their first COVID-19 vaccinations today in a mass event at the Berglund Center. It is the largest mass clinic so far in the area, and WFIR's Ian Price is there:
The teachers we spoke to say things are moving along very quickly. Chris and Melissa Caldwell both teach in Botetourt County Schools, and they spoke with Price:
This is just day one of a three-day mass clinic at the Berglund. Tomorrow and Sunday, 4,000 people placed in priority group 1b are scheduled for COVID vaccinations, largely those 65 and older.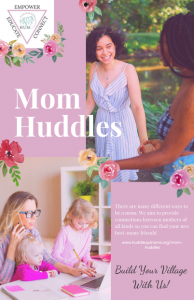 With one in 5 mothers nationally – 1 in 2 from at-risk populations, experiencing "maternal mental health" issues like postpartum anxiety disorders, a Roanoke-based support group for women is ready to step up and help. WFIR's Gene Marrano reports:
Click on link below to hear extended conversation on the HUM postpartum support group, with HUM co-founder Dr. Jacklyn Nunziato and Mandolin Restivo of Postpartum Support Virginia :
See link below to register for Feb. 5  Zoom support group meeting
https://zoom.us/meeting/register/tJIscO2qrjouHtFsOY7SJPgf0O5yGGmQTUh0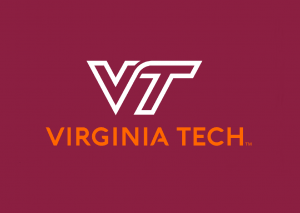 Virginia Tech students are returning to campus in a phased-in program that includes a new round of COVID tests. As they do, the university is implementing a new system designed to reduce the isolation many may have experienced during the fall: pods of up to ten people in each. They are social circles that permit students registered in one to be together without masks or social distancing. WFIR's Evan Jones has the story:
Click here for full program information from Virginia Tech.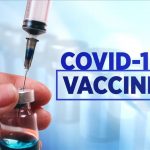 They went just like THAT! – 4000 slots for a 2-day mass vaccination event at at the Berglund Center this weekend for Phase 1-B recipients were filled within a couple of hours. Announcements about future mass COVID vaccination events will come through media channels. There were some problems with the online registration system, which a Carilion spokesman said began happening when the available appointment slots started filling up. Also of note: the online registration form did NOT issue a confirmation number as advertised; just show up with ID. Health district director Dr. Cynthia Morrow in the aftermath:
The director for the Roanoke City and Alleghany Health Districts says she hears "heart breaking stories everyday" about people seeking a COVID-19 vaccine shot. Dr. Cynthia Morrow again urged patience today, while also saying the two local health districts should put COVID vaccine shots into about 4000 arms this week. She also said Carilion Clinic will soon announce mass vaccination events in coordination with the Virginia Department of Health.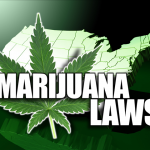 A coalition of groups statewide that include drug abuse prevention advocates and law enforcement agencies spoke out this morning on a Zoom conference – opposing any attempt to legalize marijuana for recreational use in the General Assembly.  Some participants  warned about increased traffic deaths in other states that have legalized marijuana, and spoke about adverse medical and mental health effects, especially in teens and young adults. John Jones represents the Virginia Sheriff's Association: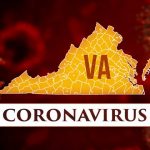 The Virginia Department of Health reports 9914 new positive COVID test results over the past 24 hours. That's up from the 6757 reported yesterday morning. Locally, 82 new cases, and 1 new hospitalization in Roanoke City. 74 new cases and 1 new hospitalization in Roanoke County. 25 new cases in Salem and 13 new cases in Botetourt County. To date 5729 deaths in Virginia have been atrtibuted to the COVID-19 pandemic.
The Virginia Department of Health reports 6757 new positive COVID-19 test results statewide over the past 24 hours. Locally, 87 new cases, 2 new hospitalizations and 1 new death in Roanoke City. 113 new cases, 1 new hospitalization and 1 new death in Roanoke County. 36 new cases and 1 new hospitalization in Salem. 34 new cases in Botetourt County.
The Virginia Department of Health, Carilion Clinic and local school systems will hold a kick-off COVID-19 vaccine clinic for employees of public and private schools next Friday, most likely at the Salem Civic Center or at the Berglund Center. The goal is to vaccinate at least 2000 educators and school support staff. Each system will have to supply a list before then of who wants to receive the COVID vaccine so they can schedule appointments next Friday. Dr. Cynthia Morrow is director for the Roanoke City and Alleghany Health Districts: