Health and Medicine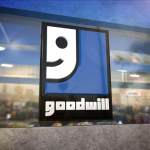 Beginning today Goodwill Industries of the Valleys will accept donations at its thrift store locations within the Carilion Clinic "footprint" – for Personal Protection Equipment needed by healthcare workers treating patients that may have COVID-19. Kelly Sandridge is a Goodwill vice-president:
3-31 Goodwill-Donations for web
Carilion Clinic is currently seeking the following PPE:
Latex-free gloves
Procedural masks
Surgical masks
Surgical masks with shield
Gowns

Nasal swabs for medical use
N95 respirators and N95 filters
Other respirators (P100's, PAPR's, and PAPR supplies / parts)
Shoe covers, disposable

Face shields
Splash shields
Hand soap
Hand sanitizer, greater than 60% alcohol
Disinfecting wipes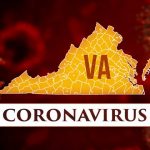 The Commonwealth of Virginia becomes the latest state to issue a formal "Stay in Place" order. Governor Ralph Northam made that pronouncement yesterday as WFIR's Gene Marrano reports: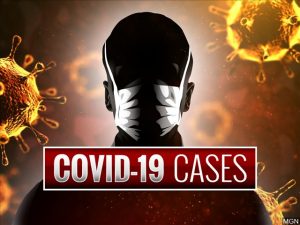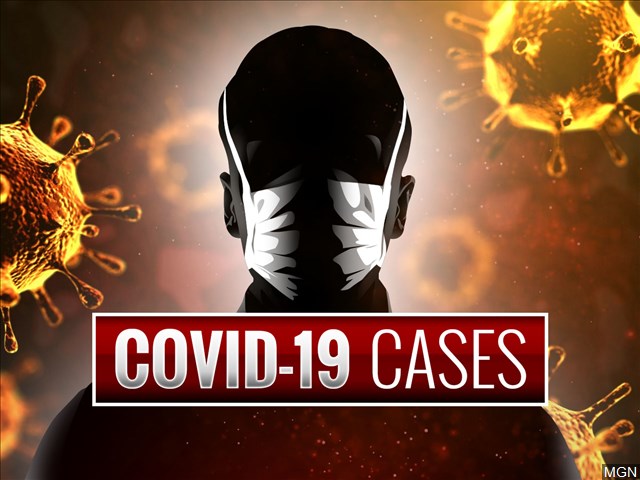 Based on feedback we've gotten from the community and reporters, there is confusion over the overlap in numbers between us and VDH, especially since Carilion cannot disclose information about localities, etc.
To ensure there is one source of "truth," we're going to defer to VDH's daily numbers going forward. As such, we will only share our testing numbers on a weekly basis (every Monday).
Carilion has treated 22 patients who have tested positive, two of whom are currently hospitalized.
This figure reflects the number of positive lab results that the system has received thus far. Once officially confirmed by VDH, these numbers are captured as part of VDH's coronavirus tracker.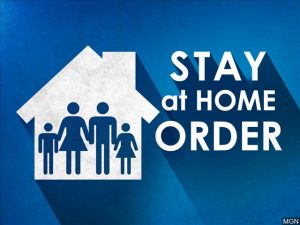 Governor Northam is ordering Virginia residents to remain at home as the state takes new steps in efforts to limit the spread of COVID-19. The order permits you to leave home for any number of essential services like food, banking and medical attention. The governor issued his new directive this afternoon.The order still permits many outdoor activities as long as they follow the guidelines of no more than 10 people, with everyone at least six feet apart. One exception: no beaches, swimming and sunbathing. The order is similar to those already announced by the governors of neighboring North Carolina and Maryland.
The order comes as the number of COVID-19 cases in Virginia now tops 1,000. The Virginia Department of Health today reports 1,020 cases and 25 deaths.
NEWS RELEASE: RICHMOND—Governor Ralph Northam today issued a statewide Stay at Home order to protect the health and safety of Virginians and mitigate the spread of the novel coronavirus, or COVID-19. The executive order takes effect immediately and will remain in place until June 10, 2020, unless amended or rescinded by a further executive order.
The order directs all Virginians to stay home except in extremely limited circumstances. Individuals may leave their residence for allowable travel, including to seek medical attention, work, care for family or household members, obtain goods and services like groceries, prescriptions, and others as outlined in 
Executive Order Fifty-Three
, and engage in outdoor activity with strict social distancing requirements.
The executive order also directs all Virginia institutions of higher education to stop in-person classes and instruction. Private campgrounds must close for short-term stays, and beaches will be closed statewide except for fishing and exercise.
"We are in a public health crisis, and we need everyone to take this seriously and act responsibly," said Governor Northam. "Our message to Virginians is clear: stay home. We know this virus spreads primarily through human-to-human contact, and that's why it's so important that people follow this order and practice social distancing. I'm deeply grateful to everyone for their cooperation during this unprecedented and difficult time."
The full text of Executive Order Fifty-Five can be found 
here
.
Last week, Governor Northam 
issued
 Executive Order Fifty-Three closing certain non-essential businesses, prohibiting public gatherings of more than 10 people, and directing all K-12 schools to remain closed for the rest of the academic year. A Frequently Asked Questions guide about Executive Order Fifty-Three can be found 
here
.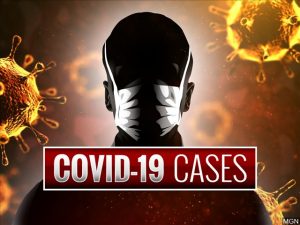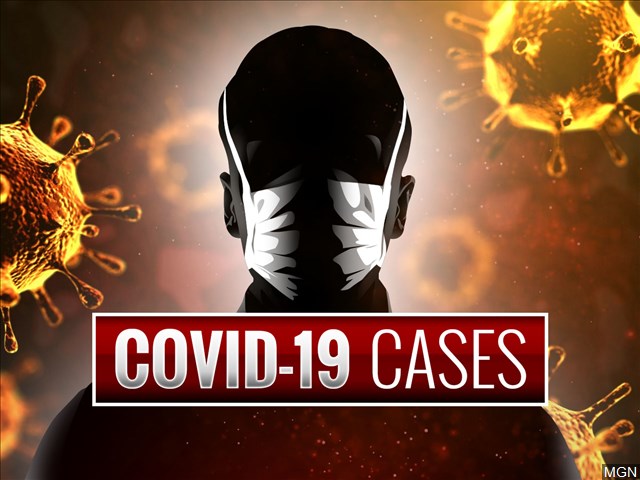 The number of COVID-19 cases in Virginia now tops 1,000. As of Monday morning, the Virginia Department of Health reports 1,020 confirmed cases and 25 deaths. The Roanoke region's number is rising as well: the department's web site lists six cases in Roanoke City, five in Botetourt County, five in Franklin County, two in Roanoke County, two in Bedford County and one in Montgomery County.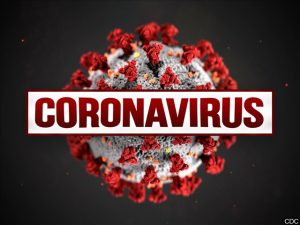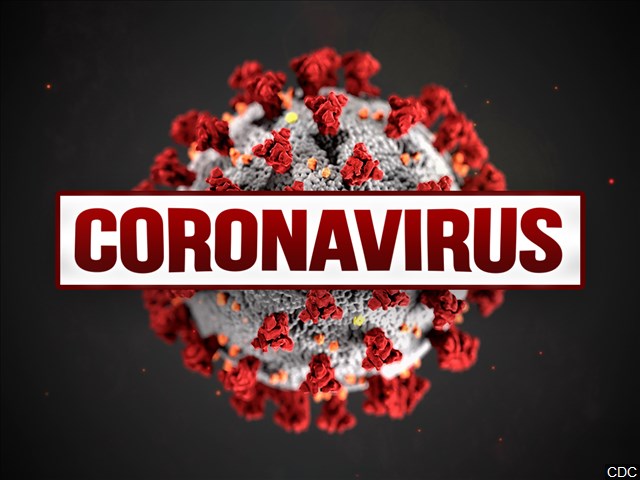 Coronavirus concerns are especially important for people with underlying health issues – especially for those with pre-existing lung and respiratory conditions. WFIR's Evan Jones spoke with a pulmonary specialist with the American Lung Association: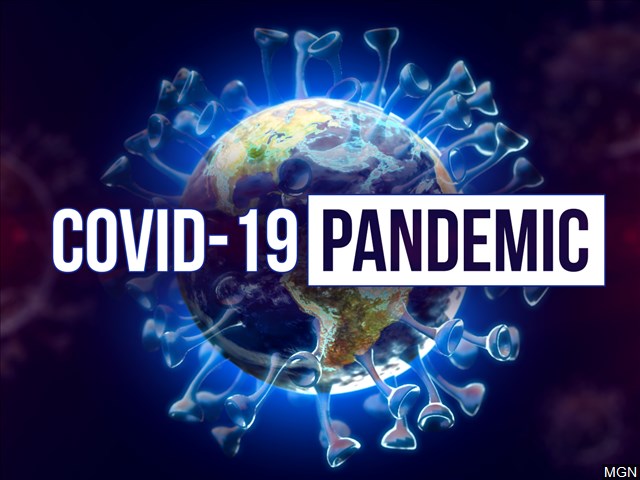 RICHMOND, Va. (AP) — Two more residents of a Virginia long-term care facility dealing with a coronavirus outbreak have died, the facility announced Friday, bringing the total to six.
The Canterbury Rehabilitation & Healthcare Center said in a news release issued late Friday afternoon that two residents who were presumed positive for COVID-19 have died within the last 24 hours. Canterbury said those residents' test results have not yet been confirmed. Four deaths were reported earlier in the week.
The facility, which serves mainly elderly patients with underlying health conditions, also reported two additional residents had tested positive, bringing that total to 19. Six health care workers have previously tested positive.
Some of the patients are being treated at a hospital and the others are being cared for onsite in an isolated unit, according to the statement.
A top local health official told The Associated Press this week that the facility is facing a shortage of both personal protective equipment for its workers as well as a staffing shortage as it deals with the outbreak. Relatives of patients at the facility where visitors are not permitted have expressed grave concerns about their loved ones.
Canterbury also has tests that are outstanding. A spokeswoman said the facility currently has about 150 patients. About 50 were symptomatic, Dr. Danny Avula, director of the Richmond and Henrico health districts, said Friday.
The total number of cases of COVID-19 cases in Virginia surpassed 600, according to numbers reported Friday by the state health department, with more than a dozen deaths.
Gov. Ralph Northam said at a press conference that he expected cases to increase for "some weeks ahead," and he emphasized that practicing social distancing is the best way to help slow the spread of the virus and prevent the health care system from becoming overwhelmed.
"I can't repeat myself enough: Virginians, you need to stay at home," he said.
For most people, the new coronavirus causes mild or moderate symptoms, such as fever and cough that clear up in two to three weeks. For some, especially older adults and people with existing health problems, it can cause more severe illness, including pneumonia and death.
The virus has caused a global pandemic that has crippled economies, forced restrictions on the movement of millions of people, and sickened more than 585,000 and killed more than 26,000 worldwide, according to a count kept by Johns Hopkins University.
Cases of COVID-19 have been disclosed in at least three other long-term care or assisted living facilities in Virginia. The health department did not respond to questions from the AP this week about exactly how many such facilities had cases.
Joani Latimer, the state's long-term care ombudsman, said the coronavirus outbreak is the "perfect storm" for facilities like Canterbury that have lots of vulnerable residents living in close quarters and struggled with a workforce shortage even before the pandemic.
"It's very, very frightening," she said.
___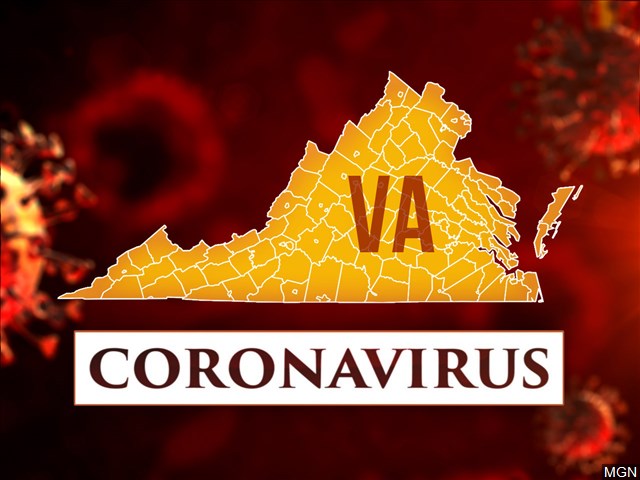 The latest information from the Virginia Department of Health shows more than 9,100 people have been tested in Virginia. Total cases are at 890 while 112 have been hospitalized. Death toll is at 17.
Bedford County: 2 cases
Botetourt County: 2 case

Roanoke City: 1 case
Roanoke County: 2 cases
Franklin County: 1 case
Montgomery County: 1 case
Radford: 1 case