Health and Medicine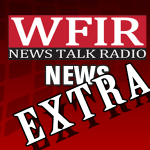 At last week's virtual Roanoke City press conference Mayor Sherman Lea expressed concern over the low numbers of COVID-19 testing results – as the city prepared for a partial reopening. City Manager Bob Cowell addressed that issue at yesterday's virtual session – taking his cue from what Dr. Molly O'Dell with the Roanoke and Alleghany Health Districts said the day before: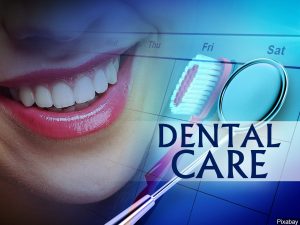 Today marks the end of four full weeks since Virginia dentists were permitted to once again perform non-emergency procedures. It has involved a learning curve for both dentists and patients, and as everyone involved becomes familiar with changes, the longer-term question becomes now long might they remain in place. More from WFIR's Evan Jones:
More of the commonwealth's oceanside beaches are likely to re-open soon, based in large part on what happened over the holiday weekend in Virginia Beach. Governor Northam says while Virginia Beach was busy, most people were adhering to his social distancing directive,and he he didn't see anything that would lead him to consider reclosing the beach. WFIR's Evan Jones has more: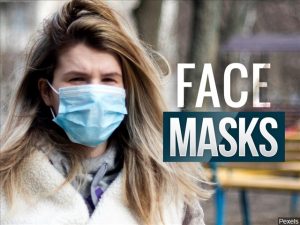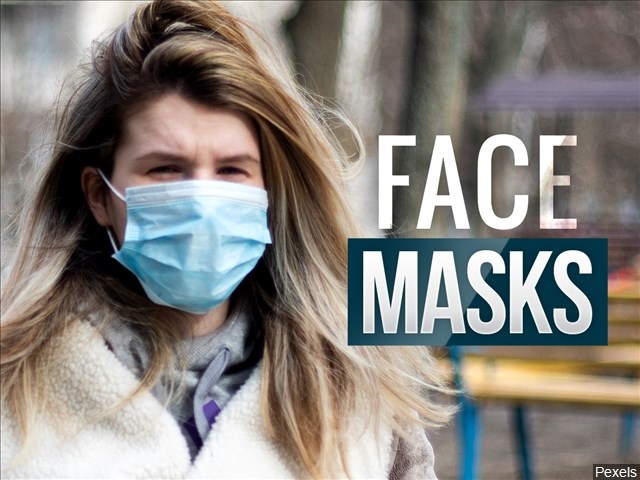 RICHMOND, Va. (AP) — Gov. Ralph Northam is ordering that Virginians wear masks while in public indoor spaces, saying the measure is needed to help prevent the spread of the coronavirus.
Northam said at a news conference Tuesday that he's ordering masks be worn starting Friday inside all retail stores, while using public transportation, and in any other indoor places where people congregate.
"This is about protecting those around us, especially our workers," Northam said. WFIR's Evan Jones has more:
Northam joins governors in several other states, including neighboring Maryland, who have issued similar requirements.
"This is not about punishing people," Northam said. "That's not what we're going to do here. We're trying to promote safety."
But Republican lawmakers decried the order, saying it places unfair mandates on business owners. Senate Republicans issued a statement saying Northam's mask order should instead be a voluntary recommendation.
"Virginians are responsible and sufficiently informed to make these determinations for themselves without coercive threats from their leaders," the statement said.
Prior to the governor's announcement, the Virginia Association of Chiefs of Police said law enforcement agencies do not have the resources to place officers at the entrance to every business to enforce the mandatory mask order.
Executive Director Dana Schrad said in a letter to the governor it will be largely up to the business and its untrained employees to confront someone who isn't wearing a mask, potentially leading to violence. She cited a case in Michigan, where three people were charged earlier this month in the fatal shooting of a security guard after a confrontation over a woman who was not wearing a face mask in a Family Dollar store.
The governor's mask-wearing order exempts people who are eating and drinking, children under the age of 10, and people with health conditions that make wearing a mask dangerous.
Northam also addressed criticism he's taken for not wearing a mask while posing for photographs alongside residents during a weekend beach visit. The governor said he was visiting Virginia Beach to see how its reopening was going and left his mask in his vehicle because he wasn't planning on posing for pictures. He pledged to be better prepared in the future and said he appreciated being held accountable.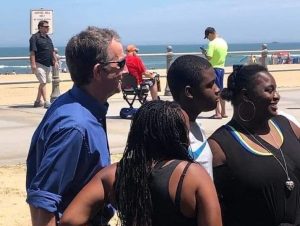 Governor Northam says he takes full responsibility for not wearing a face mask over the weekend while visiting Virginia Beach. Northam said at today's briefing he was not planning to meet with well-wishers as he arrived to monitor social distancing and meeting reporters, and he left his mask in the car – something he promises not to do again.
Northam's comments came shortly before directing all Virginians to wear face masks anywhere where people congregate indoors as of this Friday. There are some limited exceptions: eating, exercising, any overriding health condition and children under the age of 10. Northam says the masks are proving to be one of the most effective ways to limit the spread of COVID-19 from person to person.
COVID-19 is not the only virus being studied at the Fralin Biomedical Research Institute at VTC in Roanoke – another that attacks the heart under the microscope as well. More from WFIR's Gene Marrano: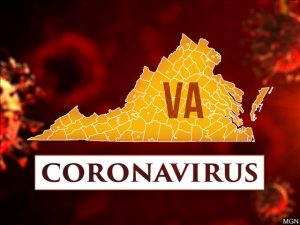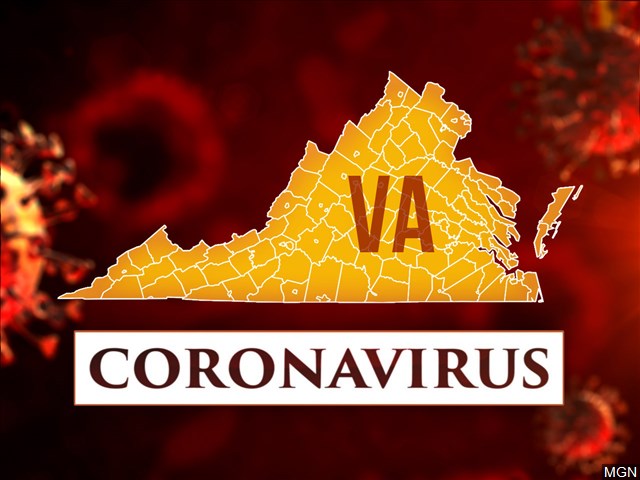 According to the latest update by the Virginia Department of Health, there are 4 new COVID 19 cases and 2 new coroanvirus related deaths being attributed to Roanoke County bringing the overall death toll there to 7. The data shows one new case being attributed to Botetourt County.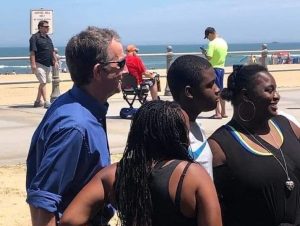 VIRGINIA BEACH, Va. (AP) — Gov. Ralph Northam has repeatedly urged Virginia residents to cover their faces in public during the COVID-19 pandemic, but the Democrat didn't heed his own plea when he posed mask-less for photographs alongside residents during a weekend beach visit.
A spokeswoman for the governor's office said Sunday that Northam should have brought a face mask with him during his visit on Saturday to the Virginia Beach Oceanfront, news outlets reported.
"He was outside yesterday and not expecting to be within six feet of anyone," Northam spokesman Alena Yarmosky said in a statement. "This is an important reminder to always have face coverings in case situations change — we are all learning how to operate in this new normal, and it's important to be prepared."
"Wearing a mask could literally save someone else's life," he said last week, according to the Richmond Times-Dispatch.
Critics on social media chided Northam, a physician, for not practicing what he has preached.
"Physician, heal thyself," tweeted Todd Gilbert, a Republican who is Virginia's House Minority Leader.
The Virginian-Pilot reported that Northam posed for a selfie with a woman who said she knows the governor. She gave him a pat on the shoulder.
"We just have to continue to remind people that we want to keep the social distance of 6 feet apart," he said, when asked about the touch later. "That's a challenge for a lot of folks because they're just not used to doing that."
Virginia has more than 34,000 confirmed COVID-19 cases and 1,135 confirmed deaths as of Sunday, according to the state health department.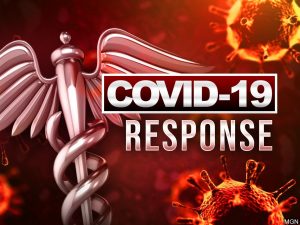 RICHMOND, Va. (AP) — Nearly two weeks ago the White House urged governors to ensure that every nursing home resident and staff member be tested for the coronavirus within 14 days.
It's not going to happen.
A review by The Associated Press found that at least half of the states are not going to meet White House's deadline and some aren't even bothering to try.
Only a handful of states, including West Virginia and Rhode Island, have said they've already tested every nursing home resident.
Many states said the logistics, costs and manpower needs are too great to test all residents and staff in a two-week window. Some say they need another week or so, while others say they need much more time. California, the most populous state, said it is still working to release a plan that would ensure testing capacity for all residents and staff at skilled nursing facilities statewide.
And still other states are questioning whether testing every nursing home resident and staff, regardless of any other factors, is a good use of time and money.
"At this time it would be fairly useless to do that," said Nebraska Chief Medical Officer Dr. Gary Anthone, adding that the state would have to repeat the tests almost daily to get more than a snapshot in time, and the state doesn't have the capacity when there are others who need to be tested.
Anthone said the state was going to stick with the CDC's guidelines, which call for testing individually when nursing home residents show symptoms or collectively if there is a new confirmed case of COVID-19 in a home.
The varying responses by states to nursing home testing is another example of the country's patchwork response to the pandemic that also underscores the Trump administration's limited influence. The president has preferred to offload key responsibilities and decisions to states and governors, despite calls for a coordinated national response.
"All of this is probably not as well thought out as it could have been." said Dr. Jim Wright, the medical director at a Virginia nursing home where dozens of residents have died. "It sounds more like an impulsive type of directive rather than one that has been completely vetted by providers on the ground."
On May 11, Trump heralded his administration's efforts to boost coronavirus testing and said the U.S. had developed the "most advanced robust testing system in the world, by far." That same day, Vice President Mike Pence hosted a private conference call with the state's governors, where White House adviser Dr. Deborah Birx requested that each state target nursing homes to help lower the virus' death toll.
"Start now," Pence added, according to a recording of the call obtained by the AP.
Trump said later that day at a news conference that he was thinking of making it a mandatory requirement.
"I think it's very important to do and I think, frankly, some of the governors were very lax with respect to nursing homes," Trump said.
Birx acknowledged Friday that the two-week recommendation was a challenge but said it was needed because of the particular vulnerability of nursing homes.
"We should never be discouraged by those who can't get it done," she said. "We should be encouraged by those who have shown us that it can be done."
Nursing homes residents, who are typically older and often have underlying medical conditions, have been particularly hard hit by the virus. More than 36,000 residents and staff have died from outbreaks at the nation's nursing homes and long-term care facilities, according to an AP tally. . That is more than a third of all deaths in the U.S. that have been attributed to the virus.
Nursing home operators have said the lack of testing kits and other resources have left them nearly powerless to stop the virus from entering their facilities because they haven't been able to identity silent spreaders not showing symptoms.
The American Health Care Association, the main nursing home trade group, said more than half of its members said they were unable to test all residents and staff within two weeks because of a lack of access to testing. The group also estimates that testing every nursing home resident and staff member would involving testing nearly 3 million people at a cost of $440 million.
Even with the tests, nursing homes struggle to find people to administer them and carve out enough time to perform them.
New York, the nation's leader in nursing home deaths, said this past week it has sent out enough kits to all nursing homes to test every resident though it remains unclear whether they will be done by the deadline.
Delaware Gov. John Carney announced a plan May 5 for universal testing of all residents and staff in nursing homes and other long-term care facilities, but the testing program is voluntary. On Friday, the state said three-quarters of long-term care facilities had requested testing kits, and that weekly testing of staff would be mandatory starting in June.
Alabama State Health Officer Scott Harris said meeting the White House's recommendation would mean testing 50,000 people in two weeks when it took three months for the state to test 150,000 people.
"It's just not possible," he said.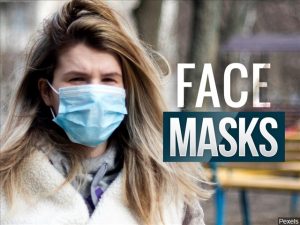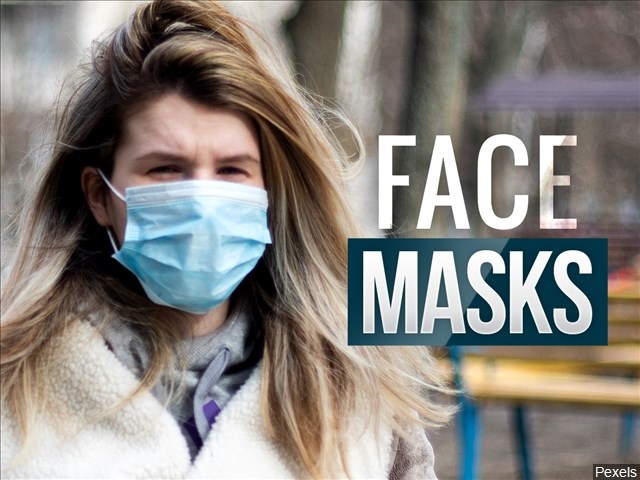 Be prepared for a possible major announcement on the mandated wearing of face masks in public places. Governor Northam said he would provide more information at his next COVID-19 briefing on Tuesday:
Northam said equity is an issue – making sure everyone has access to a facemask if the mandate to wear one statewide is enacted.