Health and Medicine
It's Medicare open enrollment season, the time when those on Medicare can decide whether to keep their plans or change them. A long-time Medicare counselor in the region says if you or a loved one are thinking about changing to a Medicare Advantage plan, it is often best to think again. These are the plans for which former athletes or stars like Joe Namath and Jimmie Walker are often on ads promising all kinds of potential Medicare benefits, but Shannon Abell says that's before you get to the fine print, and in many cases, he says, those plans end up paying far less than recipients expect. WFIR's Evan Jones has more:
Shannon Abell is conducting a Medicare information program that is open to all on Thursday, May 18 in Vinton. Click here for more information
A survey recently revealed that a third of parents are ready to have their 5 to 11 year olds inoculated with the COVID vaccine immediately – another third had more of a wait-and-see attitude. How the Virginia Department of Health might deal with that hesitancy, as WFIR's Gene Marrano reports:
Virginia Health Commissioner Norm Oliver has issued LewisGale Medical Center in Salem "a certificate of public need" to begin work on their neonatal intensive care unit. LewisGale has been seeking approval to provide intensive care unit level services to babies in Salem since 2011. State Senator David Suetterlein says that request was routinely denied through the regulatory process by Health Commissioners. Suetterlein introduced several bi-partisan bills in the past supporting a Neonatal ICU at LewisGale Medical Center
(release from Senator Suetterlein's office)  SALEM – Fewer Southwest Virginia mothers will be separated from their newborn children who need intensive care services after a big win in Richmond this morning. Virginia Health Commissioner Norm Oliver issued LewisGale Medical Center a certificate of public need to begin work on their neonatal intensive care unit.
"Mothers who delivered in Salem have been needlessly separated from their newborn babies needing intensive care unit services because Richmond wouldn't grant a COPN to LewisGale. Today represents a great step in getting us closer to keeping mothers with their babies during such an important time," said Virginia Senator David Suetterlein (R-Roanoke County).
In granting the COPN, Commissioner Oliver said, "The status quo is not an acceptable alternative, as it does not allow, in appropriate clinical circumstances, the reasonable operation of continuity of care and the provision of certain neonatal services conducive to promoting healthy outcomes for the mother-infant dyad;  Approval of the project would reduce the frequency of unnecessary, disruptive and risky transport of certain pregnant women and infants that may be reasonably cared for at LewisGale Medical Center if the project would be approved."
LewisGale has been seeking approval to provide intensive care unit level services to babies in Salem since 2011 and were routinely denied through the regulatory process by Health Commissioners.  Senator Suetterlein introduced legislation in 2018 and 2020 that would have exempted a NICU at LewisGale from the COPN process. The first bill narrowly passed the Senate 20-19 only to be derailed in the House of Delegates.
In 2020, Suetterlein's legislation passed the Senate 34-5 with bipartisan support and a coalition that included vocal support from Senators Jennifer McClellan (D-Richmond) and Jennifer Boysko (D-Loudoun) who are both mothers of children that received ICU services. Unfortunately the then newly installed Democratic majority on the House of Delegates' Health, Welfare, and Institutions Subcommittee followed the advice of a Roanoke Democratic Delegate and it was defeated.
On August 24 of this year, LewisGale CEO Lance Jones and Suetterlein testified in support of the Salem NICU COPN at an "informal fact finding conference" in Richmond with Virginia Health Department officials that was cited in Commissioner Oliver's decision today.  "Mothers and babies have long deserved to have intensive care services in Salem and I am glad that we are one giant step closer to delivering these critical services," said Suetterlein.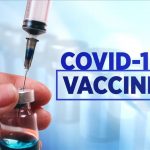 (from VDH) Following guidance from the Centers for Disease Control and Prevention (CDC) and the Food and Drug Administration (FDA), the Roanoke City and Alleghany Health Districts (RCAHD) will begin providing Pfizer-BioNTech COVID-19 vaccine for children ages 5 to 11 on November 4, 2021 at the Community Vaccination Center (CVC), located at the former Sears location at Valley View Mall, located at 4812 Valley View Blvd., Roanoke, VA 24012. In addition to the CVC, this pediatric COVID-19 vaccine is also available at local pharmacies and some pediatric provider offices. During the initial roll-out of this pediatric vaccine at the CVC, appointments for this age group will be required.
More information on where to find a vaccine is available at https://www.vdh.virginia.gov/roanoke/covid-vaccine/ and https://vaccinate.virginia.gov/ or by calling 877-VAX-IN-VA. Assistance is available in English, Spanish, and more than 100 other languages.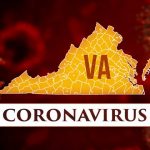 Updated COVID case numbers for the Near Southwest Region, which includes Carilion, Centra, LewisGale, Sovah Health, and the Salem VA Medical Center, as of today: there are 195 hospitalized COVID-19 patients and 65 ICU patients. That compares to 231 that were hospitalized in the region a week ago for COVID – and more than 300 at the beginning of October.