Health and Medicine
An essay on Alzheimer's awareness has landed a Salem teenager a third-place award from 3,000 entries submitted nationwide. It also earns her a college scholarship as she prepares for a career in gerontology. Corynne Emmerson has spent considerable time with Alzheimer's and other dementia-related patients at an area senior living center. More from WFIR's Evan Jones.
08-08 Alzheimers Essay Wrap1-WEB
NEWS RELEASE: The Alzheimer's Foundation of America (AFA) named Corynne Emmerson, of Salem, Virginia, the third place winner of its national 2019 Teens for Alzheimer's Awareness Scholarship Essay Contest.  Corynne, who earned a $1,500 college scholarship for her essay about her volunteer work at an assisted living facility, was chosen from nearly 3,000 entries across the country.
"Corynne's moving essay about her experiences as a volunteer at an assisted living facility, and forming relationships with the residents, will help raise Alzheimer's awareness and provide and provide strength and support to millions of families who are dealing with the same challenges," said Charles J. Fuschillo, Jr., AFA's president and CEO.  "We congratulate Corynne on being a winner in this competition, thank her for sharing her story, and appreciate her efforts in making a difference for individuals affected by Alzheimer's disease."
Corynne's essay focused on her volunteer work at an assisted living facility.  She found that working with individuals living with dementia-related illnesses gave her an added purpose in life. "There is so much love coming from these people and sitting and talking to them always puts me in a good mood," she wrote.  The experiences and relationships she developed proved so meaningful to her, Corynne worked with her high school's Pathway Project to connect other students and residents together as "pen pals."
Volunteering has inspired Corynne to work in the geriatrics field, and she will be pursuing her college degree at Virginia Tech in the fall.
AFA's annual Teens for Alzheimer's Awareness Scholarship Essay Contest asks teens to describe how Alzheimer's disease impacted their life, what they've learned in the face of coping with Alzheimer's disease and how they plan to help others who are affected by the disease. This year, AFA awarded $34,500 in college scholarships to 36 students from across the country.  AFA has awarded more than $250,000 in college scholarships since the essay competition began in 2008.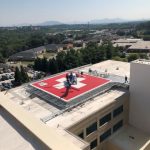 LewisGale Medical Center in Salem opened its new rooftop helipad yesterday. The hospital has had a helipad on ground since 1972. On average 15 to 20 LewisGale patients are transported via helicopter each month. CEO and President Lance Jones tells WDBJ-7 the new rooftop landing area will help get patients into emergency treatment quicker:
Its become an annual ritual for first year students at the Virginia Tech Carilion School of Medicine – a "public health walk" that takes them to health care centers and other venues along the greenway and in downtown Roanoke. Its hot out there but today's public health walk does include a mid-point stop at Blue Cow Ice Cream on Walnut Avenue. Dave Trinkle is the associate dean for community and culture:
The Bradley Free Clinic in downtown Roanoke is expanding to Salem with a twice-monthly "Outreach Site" on West Main Street. More from WFIR's Gene Marrano: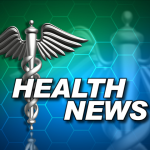 The non-profit Multiple Sclerosis Alliance of Virginia wants those battling the disease to know they are not alone. It's a major reason the non-profit will hold a 5th annual conference locally this weekend. WFIR's Gene Marrano has that story: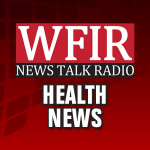 The CDC says 29 million Americans – 12 percent of all U.S. adults – suffer with chronic sinusitis. But there is an alternative to drugs, steroids – and the misery, says one local ENT doctor. WFIR's Gene Marrano reports:
An abstinence-based program called the "Way Forward" has been helping people beat substance abuse and addiction for a quarter century – and now the Roanoke Rescue Mission will celebrate with music and a guest speaker. More on a special event coming up on Saturday from WFIR's Gene Marrano:
Click below to hear a full-length conversation about the Rally for Recovery and the Way Forward program:
Did you know that expectant mothers have the right to listen to the music of their choice as they go through labor and then give birth at a hospital? Its just one of many topics that will be covered at the Southwest Virginia "Mom Expo" on Saturday at the South Roanoke County Library. Saturday's Mom Expo from 10 to 4 is FREE but reserve a space at eventbrite.com. Hear a complete in-studio conversation below – watch it on Facebook. Virginia Tech phD student Abby Steketee is one of the organizers.
She's been on the job for less than two weeks at the Council of Community Services and now the new President is gearing up for the just-approved needle exchange program. More from WFIR's Gene Marrano: