Virginia's Junior Senator says all the cuts in President Trump's 2018 budget would have a negative impact on the commonwealth – especially in our area. WFIR's Ian Price with details:

Roanoke College is trying to get a home-field advantage at the World Series by taking fans to Wisconsin, but time is running out to make the trip that only happens if at least 50 fans attend as WFIR's Ian Price reports:
For more information on the fan bus or to sign-up for the fan bus click here or here if you don't have Facebook.

Aspiring movie makers will finish up the first ever yearlong class at the Grandin Theatre Film Lab tomorrow with a film festival. WFIR's Ian Price has details: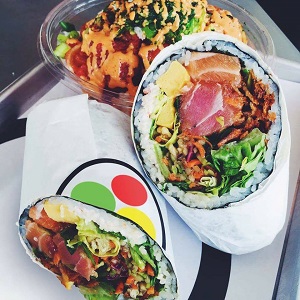 A new combination of food arrived in downtown Roanoke this morning with the opening of Bushi. WFIR's Ian Price has more:

The Vinton Wine and Food Festival returns for another year but in a new location. WFIR's Ian Price has more:

An 80-year-old man was killed and two others were injured in a three-vehicle crash in Bedford County. Authorities say Paul Amos, of Bedford died after his car was hit by a Chrysler 200 yesterday when Amos failed to yield the right-of-way at the intersection of Route 122 and Centerville Road. Amos was not wearing his seatbelt. Both the driver and the passenger in the Chrysler were injured. No word on their condition. The third car was hit by the Chrysler after the collision with Amos vehicle. No one in that car was injured.
Continue reading for the full press release
U.S. Senator Tim Kaine has weighed in on claims that President Trump might have obstructed justice when he fired former FBI Director James Comey. WFIR's Ian Price has more:
5th District Congressman Tom Garrett is set to announce details tomorrow afternoon for a bill that seeks to end the federal prohibition on marijuana. WFIR's Ian Price has more:
The top Democrat on the Senate Intelligence Committee weighs in on the status of the investigation into possible ties between the Trump campaign and Russia after the firing of FBI Director James Comey. WFIR's Ian Price has more from Virginia's senior senator:

RICHMOND, Va. (AP) – Virginia's General Assembly plans to start livestreaming some of its committee hearings in 2018, joining the digital age long after many other states have. Senate Republican Caucus Chairman Ryan McDougle announced a pilot project Wednesday to livestream some committee hearings during next year's legislative session. House Speaker William J. Howell followed the Senate's announcement by saying the House expects to livestream and archive House committee hearings as well. Most states have video recordings and archives of committee hearings and other meetings, but Virginia has been a holdout. A progressive advocacy group started livestreaming and recording many of the General Assembly committee hearings earlier this year.