State and National Government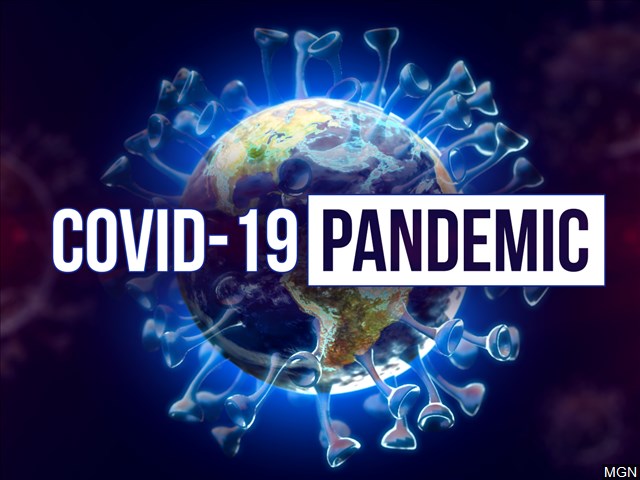 WASHINGTON (AP) – Democrats are ready to shove a $1.9 trillion COVID-19 relief package through the House on Friday. That win is expected despite a setback on Thursday that means a minimum wage boost is unlikely to be in the final version that reaches President Joe Biden. A near party-line vote seemed certain on the relief measure in the House. It represents Biden's first crack at his initial legislative goal of acting decisively against the pandemic. In the year since the coronavirus has taken hold, it has stalled much of the economy, killed half a million Americans, and reshaped the daily lives of virtually everyone.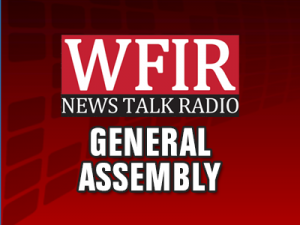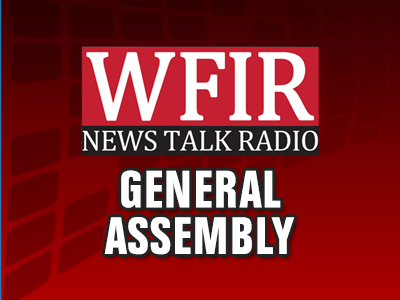 Virginia is one step closer to setting percentage goals when awarding government contracts and subcontracts to small businesses and those owned by women and minorities. A measure to put that into law has already passed the House and is now before the Senate. WFIR's Evan Jones has more: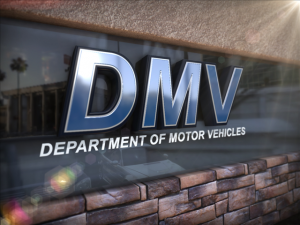 Virginia's DMV is adding more services that can be conducted on line. The idea is to make dealing with the department more convenient either from home or, when needed, at one of its offices. These involve renewals that can be conducted on line for the first time like commercial drivers licenses and learners permits. More from WFIR's Evan Jones:
NEWS RELEASE: RICHMOND – The Virginia Department of Motor Vehicles (DMV) is now offering even more convenient online service options for customers during the current COVID-19 pandemic. Customers can now skip a trip to the DMV and instead visit dmvNOW.com to replace their commercial driver's license (CDL), driver's license learner's permit, driver privilege card or learner's permit, or limited duration driver's license, permit or CDL. Online credential replacements are only available to customers age 18 and older. These transactions previously required an in-person visit.
"DMV continues to add online options to not only make service more convenient, but to create additional appointment opportunities for customers who need in-person service," said DMV Commissioner Richard D. Holcomb. "Customers have come to rely on alternate means of service for every aspect of life during the COVID-19 pandemic and we will continue to look for ways to meet new expectations."
Virginia is an innovator in online services and became the first state in the nation to offer secure online driver's license renewals in the 1990s. In response to the COVID-19 pandemic, DMV quickly navigated to an appointment-only operational model for in-person service and has increased the number of online transactions to over 50, necessitating fewer in-person visits and prioritizing the health and safety of customers and staff. Some of the most popular online transactions include vehicle registration renewals, driver's license renewals, and requests for vehicle and driver transcripts.
Credentials ordered online are mailed to the applicant. Please note, the U.S. Postal Service advises it is experiencing unprecedented volume increases and limited employee availability due to the impacts of COVID-19; therefore, the delivery time for DMV materials may be delayed.
RICHMOND, Va. (AP) — A statue of segregationist Harry F. Byrd Sr., who served as Virginia's governor and a U.S. senator, will be removed from the state capitol grounds under a bill that won bipartisan final approval from lawmakers Tuesday.
By a vote of 36-3, the Senate advanced the measure that had already cleared the House, sending it to Gov. Ralph Northam, who supports it.
Byrd, a Democrat, ran the state's most powerful political machine for decades until his death in 1966 and was considered the architect of the state's racist "massive resistance" policy to public school integration.
The larger-than-life statue was erected in 1976 and located a stone's throw from the Capitol. It depicts Byrd with a copy of the federal budget. A nearby plaque says the statue was dedicated in appreciation of Byrd's "devotion throughout a long public career to governmental restraint and programs in the best interest of all the people of Virginia."
Jones' bill directs the state Department of General Services to remove the statue from Capitol Square and store it until the General Assembly determines what should be done with it.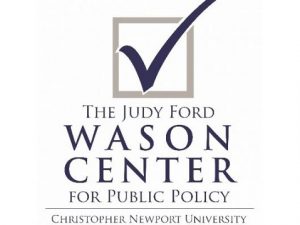 A new statewide poll suggests that about two-thirds of Virginia voters believe President Biden's victory was legitimate. That is a historically low number, and it varies dramatically by party affiliation. The Wason Center at Christopher Newport University polled more than 1,000 Virginians on the question. Overall, 68% say the Biden victory is legitimate; every Democrat questioned say it is, but among Republicans, 61% say it is not. Poll Research Director Rebecca Bromley-Trujillo says there is no precedent in polling for this much distrust of presidential election results. More from WFIR's Evan Jones:
NEWS RELEASE: While 68% of Virginia voters say President Joe Biden's election was legitimate, 26% say it was not, according to a survey released today by the Wason Center for Civic Leadership at Christopher Newport University. Fully 61% of Virginia Republican voters surveyed say Biden did not win legitimately.
"This is the new Lost Cause in Virginia politics," said Dr. Quentin Kidd, academic director of the Wason Center. "A solid majority of Republican voters' refusal to accept the legitimacy of Biden's election is bound to stir up the contest for the Republican nomination for governor, lieutenant governor and attorney general."
Comparing Donald Trump to past presidents, a majority of Virginia voters say Trump is definitely worse than most (54%); 10% say he is not as good as most; 18% say he is better than most; and 15% say he is one of the very best. The partisan gap is stark, with 93% of Democrats saying Trump is definitely worse than most presidents and 78% of Republicans saying he is better than most (41%) or one of the very best (37%).
A majority of Virginia voters surveyed say Biden will be a successful president (56%), but partisan differences are clear in the responses, as 69% of Republicans say he will be unsuccessful compared to 2% of Democrats and 33% of independents. 91% of African-American voters say Biden will be successful.
On a series of policy issues, the survey asked if voters believe Biden will go too far, strike the right balance, or not go far enough. A solid plurality or better said Biden will strike the right balance on these issues: COVID-19 pandemic (64%), racial inequality (53%), economic recession (46%), climate change (46%), health care (45%), and immigration (44%). "The pandemic and racial inequality were top of mind for voters during the election, and Biden has signaled that both are top priorities," said Wason Center Research Director Dr. Rebecca Bromley-Trujillo. "So it's not surprising that the highest number of voters expect him to handle those issues well."
More than twice as many voters blame the federal government (46%) than the state government (20%) for the slow rollout of the COVID-19 vaccinations. That appears to look back at the Trump administration, as Biden receives his highest marks on his handling of the COVID-19 pandemic (67% approve to 25% disapprove).
Overall, two out of three Virginia voters (67%) say 2021 will be better than 2020.
RICHMOND, Va. (AP) — State lawmakers gave final approval Monday to legislation that will end capital punishment in Virginia, a dramatic turnaround for a state that has executed more people in its history than any other.
The legislation repealing the death penalty now heads to Democratic Gov. Ralph Northam, who has said he will sign it into law, making Virginia the 23rd state to stop executions.
Virginia's Democratic majority, in control of the General Assembly for a second year, pushed the repeal effort, arguing that the death penalty has been applied disproportionately to people of color, the mentally ill and the indigent. Republicans raised concerns about justice for victims and their family members, and said there are some crimes that are so heinous that the perpetrators deserve to be executed.
Historically, Virginia has used the death penalty more than any other state, executing nearly 1,400 people since its days as a colony, according to the Death Penalty Information Center. Since the U.S. Supreme Court reinstated the death penalty in 1976, Virginia, with 113 executions, is second only to Texas.
(AP) A judge has ruled against GOP state Sen. Amanda Chase in a law suit she filed challenging the Virginia party's plans for this year's nominating contest. The Republicans have a tentative plan for a statewide convention May 1 to choose nominees for governor, lieutenant governor and attorney general. But mass gatherings remain banned for public health reasons and party leaders haven't agreed on how to adjust.
Chase wanted a judge to rule out an assembled convention. But the judge ruled today that the candidate for governor lacks standing to bring her claim, effectively agreeing with the Republican Party of Virginia to dismiss the case.