State and National Government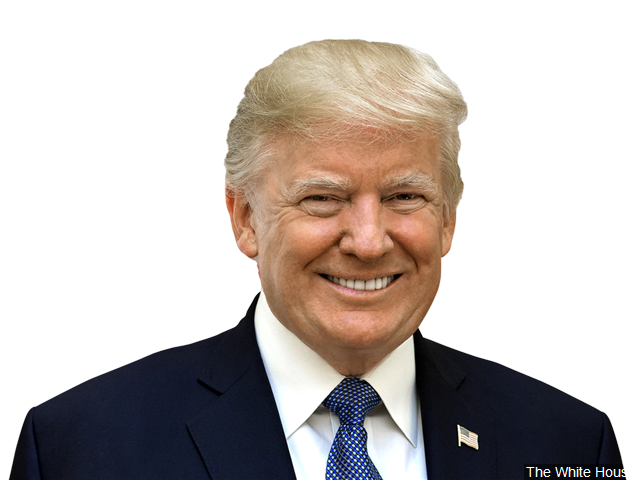 RICHMOND, Va. (AP) — Virginia lawmakers are sparring after a report that President Donald Trump will attend the 400th anniversary celebration of the first meeting of the state's legislative body in Jamestown.
Democrats have threatened to boycott the event because they say Trump doesn't represent their values – a reaction the Republican Senate majority leader calls disappointing and embarrassing.
The Richmond Times-Dispatch reported Friday that Trump will attend the July 30 event, but the White House hasn't confirmed it to The Associated Press.
The event is commemorating the 400th anniversary of representative government in America with the founding of the House of Burgesses, which was the first representative legislative assembly in America. It is part of a weeklong observance of the state's colonial past — including the first arrival of African slaves in the former British colonies.
The report sparked statements from lawmakers in both parties. Democrats quipped "send him back," playing off a chant by a crowd in North Carolina at a Trump rally where he again targeted four minority women Democrats in Congress as being un-American for their political views.
"We will not be attending any part of the commemorative session where Donald Trump is in attendance," said a statement by the leadership of the Virginia House and Senate Democratic Caucuses. "The current President does not represent the values that we would celebrate at the 400th anniversary of the oldest democratic body in the western world."
Senate Majority Leader Tommy Norment, a Republican, said it's sad when elected leaders "make partisan concerns paramount in their decisions." He described the decision by leading Democrats in the state to boycott the event as "disappointing and embarrassing."
The controversy comes at a time of heightened partisanship this year in Virginia, which is having elections in November in which Democrats have a chance of flipping control of the statehouse. Earlier this month, Republicans adjourned a special session in less than two hours that was called by Gov. Ralph Northam, a Democrat, on gun-control measures in response to a shooting in Virginia Beach that killed a dozen people in May.
In February, Northam faced intense pressure to quit after a racist picture surfaced from his 1984 medical school yearbook page. He denied being in the picture but admitted to wearing blackface as a young man.
American Evolution, the organization that is putting the Jamestown commemoration together, released a statement Saturday noting that Trump and House Speaker Nancy Pelosi were invited last year by Northam, a Democrat, House Speaker Kirk Cox, a Republican, and Norment.
"Speaker Pelosi's office declined the invitation within the last two weeks," the organization's statement said. "The White House has made no announcement regarding the President's plans."
White House Immigration Czar Ken Cuccinelli, who was Virginia's former Attorney General, faced questions this week about President Trump's tweet telling four young congresswomen of color to "go back to where they came from". WFIR's Ian Price has more: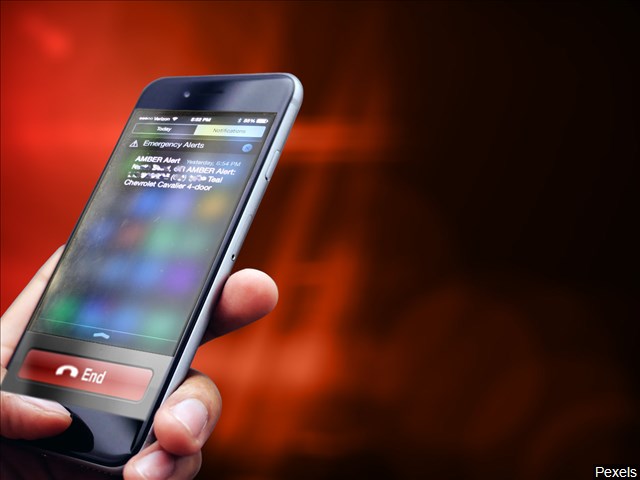 Despite being signed into law seven months ago by President Trump, the "Ashanti Alerts" have not been implemented by the Justice Department. Now Virginia's Senior Senator is demanding answers, as WFIR's Ian Price reports:
RICHMOND, Va. (AP) — Virginia Gov. Ralph Northam is struggling to raise big money in a key election year after a blackface scandal nearly ended his political career. But he's also managed to remain a major source of campaign cash for Democrats, including those who have previously called on him to resign. New campaign finance reports filed Monday show the Democratic governor raised slightly more than $300,000 between April and June. That's far below the seven-figure hauls his predecessors, former Govs. Terry McAuliffe and Bob McDonnell, raised during similar periods when they were in office. "His fundraising is weak, and he's a drag on Democrats," Republican Party of Virginia spokesman John March said.
But Northam political action committee director Mark Bergman said the governor's ability to raise that amount from more than 500 donors only months removed from a major scandal is a sign of resiliency. "We're thrilled where we are," he said.
Virginia governors cannot serve consecutive terms but are typically their party's biggest fundraisers for off-year legislative elections. All 140 seats in the General Assembly are on the ballot in November, and Virginia is the only state where Democrats have a chance of flipping control of the legislature this year.
Northam faced intense pressure to quit in February after a racist picture surfaced from his 1984 medical school yearbook page. He denied being in the picture but admitted to wearing blackface as a young man. Most Democrats initially called on Northam to resign, but many have since resumed working with him. He's attended fundraisers with Democratic lawmakers and his PAC has poured thousands into key races.
Business interests heavily affected by government spending and regulations were among Northam's biggest recent donors, including highway construction companies, gambling interests and auto dealers. He also reported spending $150,000 at the law firm that's been helping him navigate the blackface scandal.
Northam wasn't the only top Democrat to face calls for his resignation in February. Two women have publicly accused Lt. Gov. Justin Fairfax of sexual assault, which he denies. And Attorney General Mark Herring acknowledged wearing blackface a few days after calling for Northam to resign over similar past behavior. They both posted pedestrian fundraising totals Monday.
But several individual Democratic candidates, including challengers seeking to knock off GOP incumbents, reported strong fundraising totals. Seven of the top 10 fundraisers among state Senate candidates were Democrats in the last reporting period.
Virginia Democrats have scored big wins in the last two election cycles thanks to suburban voters unhappy with President Donald Trump.
"We have the momentum, the message, the resources and we are on the right side of history. November is coming," Democratic Party of Virginia spokesman Jake Rubenstein said.
But Republicans, who have been in the majority for several years, enjoy huge cash reserves they've built up over several election cycles.
"It's no secret that Democrats are going to be well funded by millionaires and outside groups," said Parker Slaybaugh, spokesman for GOP House Speaker Kirk Cox. "Despite that, we're still happy to hold a more than $1 million cash on hand advantage."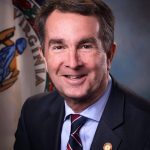 For the fifth time since 2007 CNBC has named Virginia "The Top State for Business" The ranking was based on 64 metrics in 10 "competitiveness" categories. The is the 13th year that CNBC has named a "Top Business State" – Virginia was the first winner in 2007. Governor Ralph Northam was on hand at this morning when the announcement was made live on air – he says the Commonwealth has worked to move the economy beyond its strong defense sector: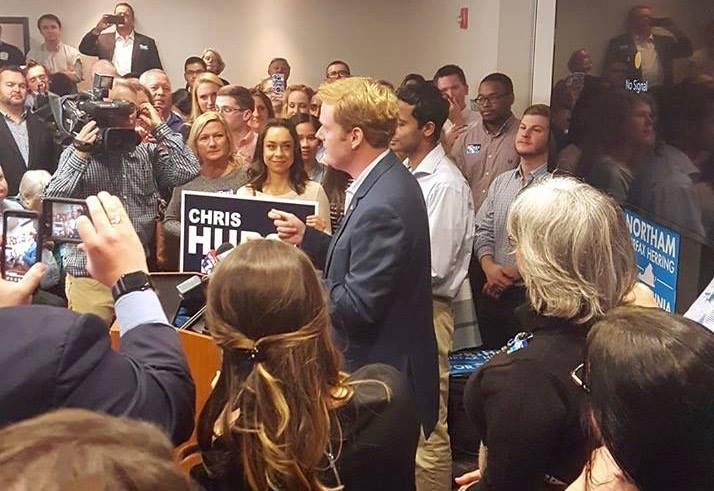 State Democrats are criticizing the decision by Republican leadership to adjourn a special session, which they hoped would bring meaningful change to the Commonwealth. WFIR's Clark Palmer has reaction.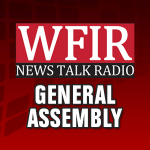 The General Assembly's special session on gun laws is technically not over — instead, it is adjourned until November 18. But Democrats accuse Republicans of ducking the issue at a critical moment, while the GOP says it was not going to take part in Democrat-orchestrated political theater. More from WFIR's Evan Jones.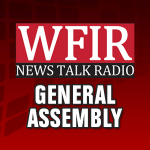 The Virginia General Assembly has voted to adjourn until November, as Republicans rejected Democrats' request to vote on a series of gun control measures. The session lasted less than two hours. Democratic Gov. Ralph Northam called it in response to the May 31 mass shooting in Virginia Beach in which a city employee killed a dozen people.
Republican leaders in Virginia's General Assembly say the state's crime commission needs to take a measured look at gun issues to try to find a
bipartisan solution.  House Speaker Kirk Cox says the special session was premature because the Virginia Beach shooting is still being investigated. Cox and Senate Majority Leader Tommy Norment say Northam should have called for a blue-ribbon commission to study gun and mental health issues like former Gov. Tim Kaine did after the 2007 Virginia Tech massacre. Governor Northam and General Assembly Democrats say Republicans abandoned their responsibilities to Virginia citizens in not acting now.
Democratic Governor Ralph Northam issued a statement after the adjournment, saying "an average of three Virginians die each day due to gun violence". Northam called it "shameful and disappointing that Republicans in the General Assembly refuse to do their jobs, and take immediate action to save lives."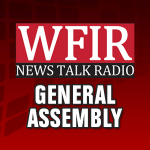 RICHMOND, Va. (AP) —  Senate Majority Leader Tommy Norment abruptly withdrew the surprise legislation he introduced Monday to broadly ban guns in any government building, after it prompted a mutiny in the GOP caucus, with Sen. Bill Stanley resigning as majority whip shortly before lawmakers were to be gaveled into session. Stanley told The Associated Press that he was quitting to protest the move by Norment, who is married to a lobbyist for the city of Virginia Beach. His bill caught his fellow Republicans off guard and they immediately pushed back, saying it's an infringement on the rights of law-abiding citizens to prevent them from carrying guns into government buildings. "Sometimes you just gotta stand for principle, so I resigned," Stanley said. But his departure didn't last long as GOP leaders sought to restore unity: Stanley said that during a Senate caucus meeting before the session started, Norment apologized for the bill and asked Stanley to reconsider. Norment made a motion to the caucus to reelect Stanley as whip, which they did. Stanley said he was the sole vote against.
Outside the Capitol building, advocates for and against gun control rallied just ahead of the session. Gun-control supporters began their demonstration on Capitol Square by reading out the names of the state's recent gun violence victims, including those in Virginia Beach. Northam then led them in the "Enough is Enough!" chant that has become a refrain against gun violence at rallies nationwide in the wake of repeated mass shootings. Others carried signs decrying the killings of children, and shouted "You vote today, we vote in November." "Hopefully we'll be heard and the Virginia Legislature will take action to enact sensible gun laws," said Jeff Wells, 64, his voice hoarse from chanting.
Across the Capitol lawn, a smaller group of gun rights advocates rallied. They said many others were inside meeting with lawmakers and that a larger rally was planned Tuesday afternoon. Some gun-rights advocates were walking around inside the Capitol with handguns in holsters openly visible, which is permitted. Visitors to the House gallery can keep their guns, and while they're not permitted on the Senate side, some lawmakers bring guns with them onto the floor. Jim Snyder, a 69-year-old gun owner from northern Virginia, said the Virginia Beach shooting hadn't moved the needle on gun issues for him one bit. "I haven't done anything wrong and they want to take guns away from me," Snyder, vice president of the Virginia Citizens Defense League. "A lot of people say, 'Well, we've got to find common ground," which means, 'We've got to find gun control that you'll accept,'" he said.
Snyder speculated that Northam called the special session to divert attention from the scandal he faced over a racist yearbook photo, or to motivate Democrats hoping to retake control of the legislature in November. Some people carried poster-sized signs of the photo that appeared on Northam's yearbook page decades ago, showing one person wearing blackface and another the robe and cap of the Ku Klux Klan.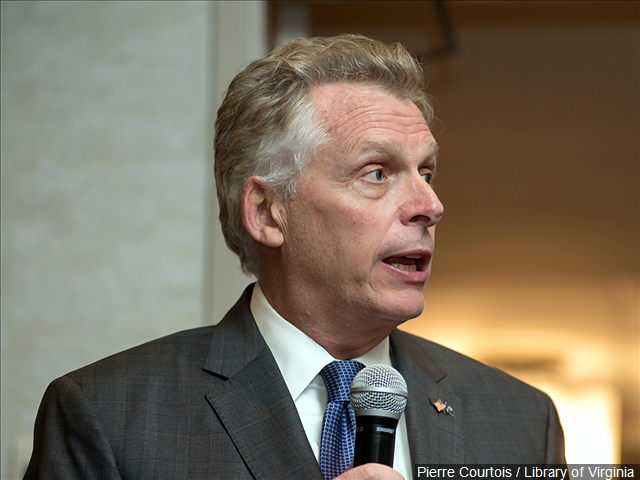 Virginia's former Governor says a strong Democratic message could spell trouble for President Trump in key battleground states in 2020. WFIR's Clark Palmer, has more.