State and National Government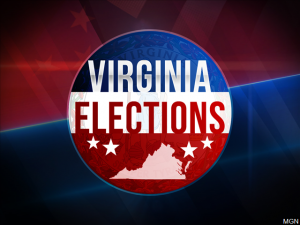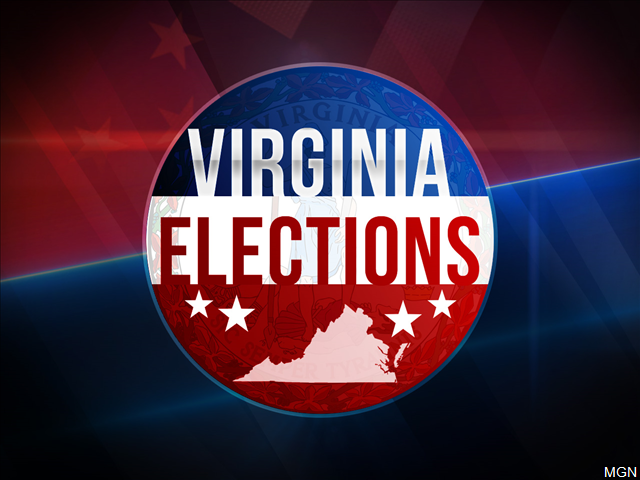 Governor Northam wants the May municipal elections delayed until November. Many cities and towns, including Salem and Vinton, are scheduled to hold their elections next month, but Northam says delaying them is the best way to proceed under current circumstances.
It is up to General Assembly to enact that proposal. As for the June Republican Congressional primaries, Northam has the authority to postpone them for up to two weeks, and he is doing so. They are now scheduled for June 23rd.
NEWS RELEASE: RICHMOND—Governor Ralph Northam today requested the General Assembly move the May General Election and all special elections scheduled for May 5, 2020 to the November 3, 2020 General Election date to further mitigate the spread of COVID-19. The Governor is also exercising his statutory authority (§ 24.2-603.1 of the Code of Virginia) to move the June primary elections from June 9, 2020 to June 23, 2020.
"As other states have shown, conducting an election in the middle of this global pandemic would bring unprecedented challenges and potential risk to voters and those who work at polling places across the Commonwealth," said Governor Northam. "Making these decisions now will help election officials prepare and implement the necessary changes. This is about protecting the health and safety of Virginians during this pandemic and ensuring our citizens can make their voices heard in a safe, fair, and uniform manner. I urge the General Assembly to do their part and take action to move our upcoming elections."
"Free and fair elections are at the core of our democracy and no Virginian should have to choose between their health and exercising their right to vote, said Attorney General Herring. "I'm proud to have worked closely with Governor Northam and his team on a solution that protects both public health and the integrity of our elections."
Moving the upcoming May elections requires action by the General Assembly. The plan the Governor is proposing includes the following measures:
There will be one ballot in November.
Voters who are qualified in November will be able to vote in November. An individual who was not qualified in May but is qualified in November will be able to vote.
All absentee ballots already cast will be discarded. Virginians will have an opportunity to vote for local elected officials in November.
Those officials whose terms are to expire as of June 30, 2020 will continue in office until their successors have been elected on the November 3, 2020 and have been qualified to serve.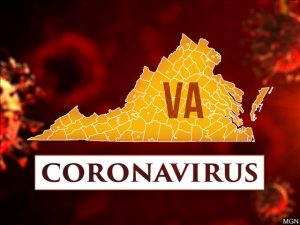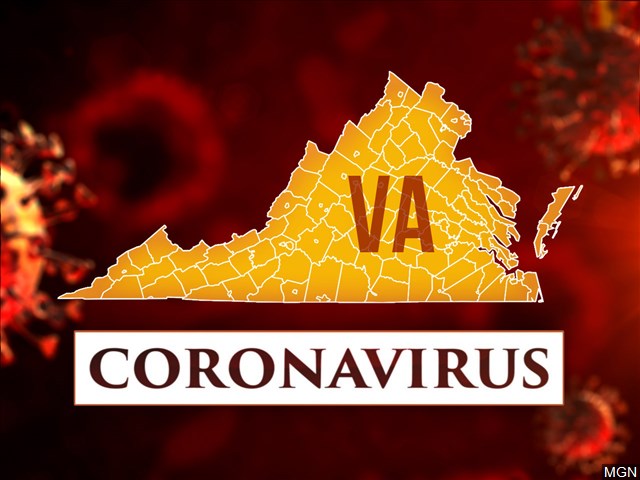 RICHMOND, Va. (AP) — Virginia Gov. Ralph Northam plans to delay some long-sought Democratic priorities until more is known about how the pandemic will affect the economy, pushing back decisions on whether to give teachers and state workers raises, freeze in-state college tuition, and implement other new spending in the budget lawmakers passed only last month.
Clark Mercer, the governor's chief of staff, said Tuesday that too little is known about the impact on state revenues to move ahead now with billions of dollars in new spending, much of which would carry over into future years.
He said the governor, a Democrat, is likely to request a budget reforecast this summer before calling lawmakers back for a special session this year to adjust spending priorities based on the new numbers.
The pandemic is pounding state governments nationwide with a one-two punch, costing them millions in containment efforts just as businesses shut down and tax revenue collapses. The federal stimulus package should soften the blows with $150 billion in direct aid to states, but the long-term impact remains unclear.
Northam, who ordered many businesses closed to reduce the spread of the coronavirus, instituted a hiring freeze of state employees and directed agency heads to look for ways to cut spending.
Virginia's coronavirus caseload jumped by 450 cases in one day to more than 3,300 people, with at least 63 dead, according to the latest figures from the Department of Health announced on Tuesday. Both figures are likely undercounts due to the lack of widespread testing, and the likelihood that many people without symptoms could be spreading the highly contagious virus.
Only a month has passed since the Virginia General Assembly, led by Democrats for the first time in more than two decades and buoyed by a stronger-than-expected economy and record-low unemployment, passed a $135 billion, two-year state budget plan with heavy new spending on public education, social services and other areas.
The pandemic has cast in doubt many of their long-sought priorities, such as raises for teachers and state employees, a tuition freeze at public universities, new money to provide dental coverage for adults on Medicaid, and extra money for early education and vocational training.
Other closely-watched measures include labor and employment bills that advocates said would help low-income workers but the business community warned would hurt the state's economy. Lawmakers approved hiking the minimum wage and, in a historic shift, passed a bill to allow limited public sector collective bargaining, which had previously been banned.
Business interests have continued to lobby the governor, urging him to delay the bills' implementation.
"The negative impact these bills will have on our members' livelihood is even more critical considering the economic devastation many of our members are facing," a broad coalition of business groups wrote in a letter to Northam.
Unions and others workers' advocates say the economic fallout makes signing the new legislation even more critical.
Durann Thompson, a third grade teacher in Fairfax County Public Schools, called the opposition to the collective bargaining bill "profoundly insulting."
Thompson said teachers have risen to the challenge of educating students online after Northam closed schools for the rest of the academic year, even while many are caring for their own children at home.
"This pandemic is being used by anti-worker forces as an excuse to continue to deny teachers the opportunity to sit at the table and be heard," she said in a conference call organized by a coalition of unions.
The Northam administration hasn't said yet what it will do, but has indicated a willingness to delay some of the measures.
"We are sensitive to when they go into effect," Mercer said.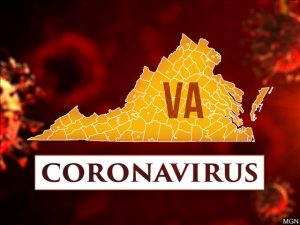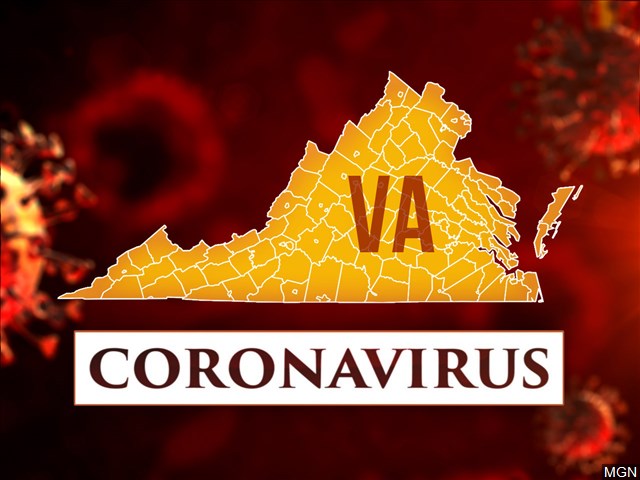 RICHMOND, Va. (AP) — Virginia Gov. Ralph Northam is instituting a hiring freeze of state employees and is telling agency heads to look for ways to cut budgets in response to the coronavirus.
Northam chief of staff Clark Mercer told agency heads in a Thursday memo obtained by The Associated Press that a recession is coming and the state revenues will be far below "even our most pessimistic forecast" from last year.
On top of that, Mercer said, the state is having to spend heavily on fighting the virus, including buying medical supplies and on efforts to help vulnerable populations.
Northam's actions are not surprising.
The coronavirus is pounding state governments around the country with a financial one-two punch, costing them millions to try to contain the disease just as businesses are shutting down and tax revenue is collapsing.
In Ohio, Gov. Mike DeWine announced freezes on state-government hiring and new contract services. He also told cabinet members to look for immediate budget cuts of up to 20%.
Northam's administration has not directed agency heads to come up with a specific figure, saying the total financial impact of the virus is not clear. Mercer also warned that the recently passed federal stimulus, which directs billions to state governments, will not be a cure-all.
"We cannot rely upon temporary federal funding to address our ongoing budget concerns," Mercer wrote.
Lawmakers passed a two-year, $135 billion state budget early last month, just as the impact of the coronavirus was beginning to be felt. Northam will now offer suggested changes to the budget, which lawmakers are set to take up during a one-day legislative session later this month.
A booming stock market had boosted state tax revenues and helped give lawmakers plenty of new money to spend during the most recent budget writing process. New spending that Northam and lawmakers will now have to reconsider includes raises for teachers and state employees, in-state tuition freezes at public universities, and expanded social services benefits.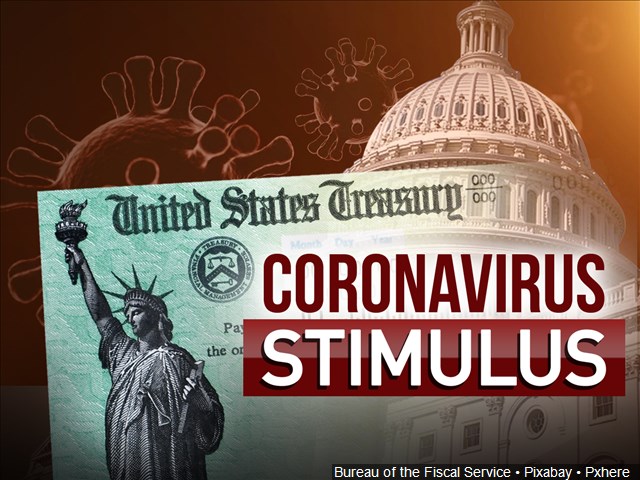 It remains to be seen what the fallout for the global economy will be after the COVID-19 pandemic passes. We asked a local economics professor to give his best estimate, as WFIR's Ian Price reports:
You can hear the full interview with David Bieri below: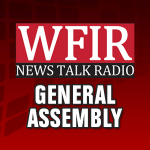 Virginia's Constitution comes into conflict with the coronavirus in this month of April. The General Assembly is required to reconvene — but how it will do so is now the question. One possibility is to reconvene with the fewest number of lawmakers present as possible present — then postpone any action for several months. WFIR's Evan Jones  spoke with a former delegate and has the story: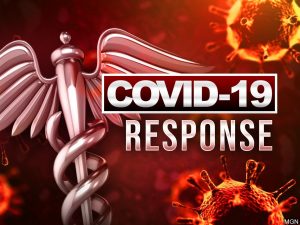 Officials in Governor Northam's administration say while a Congressional stimulus package will help the economy recover, solving the COVID-19 pandemic could provide even more relief to Virginia businesses. WFIR's Clark Palmer explains.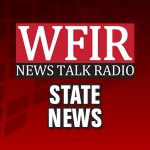 The two-year state budget that was passed just a few weeks ago is already billions of dollars out of balance, the result of the coronavirus-related economic slowdown. Virginia's constitution requires the state budget to be balanced, and former Delegate Greg Habeeb, a Richmond-based Partner with Gentry Locke attorneys, says it's back to the drawing board in the General Assembly. He spoke with WFIR's Evan Jones:
Virginia's Senior Democratic US Senator is commending the passage of coronavirus relief but thinks more needs to be done. WFIR's Clark Palmer explains.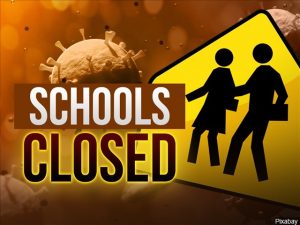 Governor Northam says state education officials are working with the federal government to make sure disruptions to standardized testing do not impact the ability of high school seniors to receive their diplomas. Schools are closed right now, disrupting both SOL preparation in class and SOL testing schedules.
03-18 Northam Testing Bite-WEB
Northam says his administration has not yet decided whether to extend the mandated closure of all Virginia K-12 schools beyond the current ordered date of March 27, which is a week from Friday.
9th District Republican Congressman Morgan Griffith says he favors federal assistance to those losing their jobs over coronavirus impacts — like people  working in restaurants and retail businesses that have closed for now. But Griffith voices concerns over much broader proposals like President Trump's call to send federal checks to almost all Americans as quickly as possible:
Griffith spoke live Wedbesday morning on the Roanoke Valley's Morning News, as WFIR's Evan Jones reports:
While coronavirus dominated, the conversation also dealt with other matters that include Major League Baseball plans to close many minor league teams — and Griffith's own re-election plans. Here is the full conversation: