State and National Government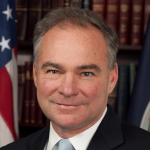 Members of the Trump administration have said they seek a peaceful solution but one Virginia senator who is a member of the Armed Services Committee says he's concerned about the saber-rattling with Iran. More from WFIR's Gene Marrano: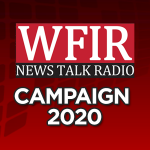 A new NBC-Wall Street Journal poll shows Joe Biden, Elizabeth Warren and Bernie Sanders well ahead of the rest of the pack after three Democratic presidential debates. What happens from here, according to a local political scientist. More from WFIR's Gene Marrano:
Roanoke area Republican Congressman Ben Cline was among those questioning Corey Lewandowski at the "impeachment" hearing. WFIR's Ian Price has more:
NORFOLK, Va. (AP) – A law firm's investigation into whether Gov. Ralph Northam appeared in a racist yearbook photo cost nearly $368,000.The Virginian-Pilot reports invoices obtained through a freedom of information request show Eastern Virginia Medical School received the final bill on Aug. 16.McGuireWoods LLP said in May that it couldn't determine whether Northam is in the picture published in 1984 of a man in blackface next to someone in a Ku Klux Klan hood and robe.The law firm spent five months conducting interviews, reviewing decades of yearbooks and analyzing news reports.EVMS President Richard Homan was notified of the outcome of the investigation a day before it was made public. Homan says he knew about the photo while Northam was running for political office and didn't make it public.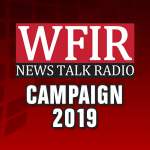 RICHMOND, Va. (AP) _ Virginia Democrats are outraising Republicans in the lead up to a closely watched legislative election. New campaign finance reports show House Democratic candidates have $1 million more cash on hand than House Republicans candidates. That's according to analysis by the nonpartisan Virginia Public Access Project of candidate fundraising for July and August. House Republicans previously held a narrow cash advantage at the end of June.
The new reports show candidates in both parties are receiving huge donations from special interest groups and wealthy out-of-state individuals.
Just four states are having legislative elections this year, and Virginia is the only one where Democrats have a chance of flipping control of the statehouse. Republicans currently have slim majorities in both the state House and the state Senate.
he first of what could be many impeachment hearings takes place today with the Democrat-controlled House judiciary committee setting the pace. It could be a slippery slope says a former Reagan White House staffer, as WFIR's Gene Marrano reports: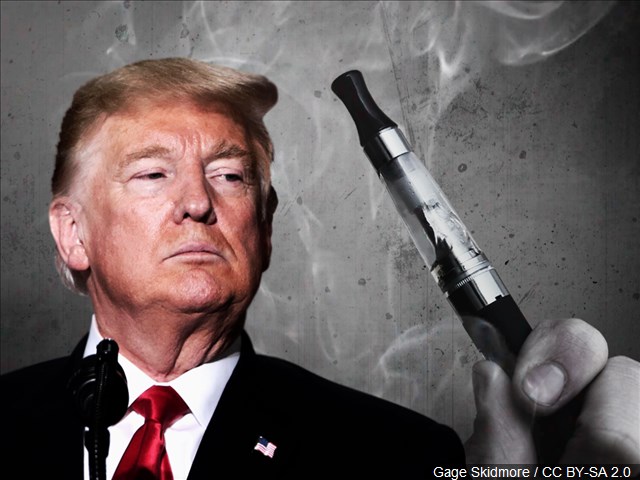 The Trump administration's plans to ban flavored e-cigarettes and vaping is receiving praise from a Virginia U.S. Senator across the aisle. WFIR's Ian Price has more: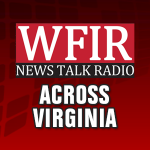 A recent report from the Institute for Policy and Opinion Research at Roanoke College show positive signs about consumer spending – but also some concerns for issues we're hearing about in the news. More from WFIR's Gene Marrano: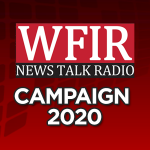 Virginia Tech Professor Bob Denton says a normally Republican stronghold state may be in play next year's presidential election. That state is Texas, and its 38 electoral votes are essential to any Republican candidate. But Denton says models suggest that depending upon turnout, Democrats could have a chance to win the state in 2020. WFIR's Evan Jones has the story:
RICHMOND, Va. (AP) — Couples planning to get married in the state will no longer have to disclose their race on their marriage application, Virginia's attorney general said.
Clerks were notified of the change in an email late Friday, about a week after three couples filed a federal lawsuit challenging the state requirement, the Richmond Times-Dispatch reported.
"These changes will ensure that no Virginian will be forced to label themselves in order to get married," Herring said in a statement to the newspaper Friday. "I appreciate the courage these couples showed in raising this issue, and I wish them all the best in their lives together."
In a memorandum to Janet Rainey, director and state registrar of the Division of Vital Records, Herring wrote that circuit court clerks, by law, must ask people seeking a marriage license their race, but he said couples can decline to answer the question. Clerks should issue a marriage license regardless of whether an applicant answers the question, Herring said.
The Division of Vital Records has revised the marriage certificate form so couples know they are free to decline to answer the question.
The lawsuit said one Virginia county provided a list of more than 200 potential races to a couple that questioned the requirement. It included "American," ″Aryan," ″Moor" and "Mulatto."
Civil-rights lawyer Victor Glasberg, who had filed the lawsuit, said Virginia was one of only eight states requiring marriage applicants to disclose their race.
___