State and National Government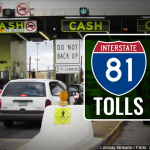 Opponents of plans to implement tolls on Interstate 81 in Virginia say doing so would be unconstitutional, and they indicate they are ready to sue if such a proposal is passed this year in Richmond. WFIR's Evan Jones has more:
01-21 Toll Opponents Wrap2-WEB
The Alliance for Toll-Free Interstates is leading the opposition, and Virginia Spokesperson Stephanie Kane appeared live Friday on WFIR. Here is the full conversation:
The Alliance has created a web site, www.keeptollsoff81.com.
WFIR will present other points of view in coming weeks as the General Assembly considers the proposals.
Here is the full Alliance for Toll-Free Interstates January 17 news release:
Richmond, VA – The Alliance for Toll-Free Interstates (ATFI) blasted Virginia Governor Ralph Northam's plan to toll Interstate 81 in Virginia as details emerged that the plan is likely unlawful under the U.S. Constitution. In a letter sent to the Governor from the American Trucking Associations (ATA), a member of ATFI, ATA argues how allowing for an auto-only commuter pass along I-81 may create an impermissible burden on interstate commerce.
In a move that could signal their intention to sue, ATA lays out three ways in which the tolling plan is designed to favor in-state motorists at the expense of out-of-state interests:
User fees will bear no relationship to use of the tolled roads
Tolls on commercial vehicles will be excessive in relation to the benefits conferred
The plan favors noncommercial vehicles over commercial vehicles, which power interstate commerce
ATA's letter cited two court cases evaluating the constitutionality of a highway toll, Northwest Airlines v. Kent, 510 U.S. 355, 369 (1994) and Selevan v. N.Y. Thruway Auth., 584 F.3d 82, 98 (2d Cir. 2009). The U.S. Supreme Court has explained that, under the Commerce Clause, a transportation user fee is permissible only:
"if it (1) is based on some fair approximation of use of the facilities,
(2) is not excessive in relation to the benefits conferred, and
(3) does not discriminate against interstate commerce."
"We encourage you and the Assembly to think carefully about these issues before Virginia takes any further steps in the direction it appears to be heading, and to bear in mind that the auto-only annual pass option will be vulnerable to a legal challenge if it moves forward," wrote Jennifer Hall, ATA General Counsel and Executive Vice President of Legal Affairs, in the letter to Governor Northam..
"Virginia has looked at tolling I-81 before and concluded that tolls on existing interstates are bad for motorists, bad for the economy and wildly unpopular," said Stephanie Kane, spokesperson for ATFI. "Now Virginia policymakers are doubling down on a bad policy idea that is expensive, inefficient, and inequitable – and may doom the Commonwealth to a costly lawsuit that adds years onto the timeline to improve I-81."
Two lawsuits related to the constitutionality of highway tolls have been filed in the last six months. In July 2018, ATA filed a suit with co-plaintiffs Cumberland Farms, M&M Transport Services and New England Motor Freight against the director of the Rhode Island Department of Transportation based on the claim that the Rhode Island tolls violate the Commerce Clause of the U.S. Constitution, by imposing "discriminatory and disproportionate burdens on out-of-state operators and on truckers who are operating in interstate commerce." Last week, the national Owner-Operator Independent Drivers Association on Wednesday filed a lawsuit against Indiana Governor Eric Holcomb, the Indiana Finance Authority, the Indiana Toll Road Concession Company, and the commissioner of the Indiana Department of Transportation challenging the increased tolls on heavy vehicles on the Indiana Toll Road that was implemented on October 5, 2018.
"Governor Northam and the General Assembly should abandon the call for risky new state tolling pilots and instead focus on real solutions that improve our surface infrastructure and citizens will support," added Kane, who noted more than 2,400 letters opposing tolling I-81 had been sent by Virginia residents to Governor Northam and state legislators in the first 6 days since the group launched the "Keep Tolls Off 81" campaign at www.keeptollsoff81.com.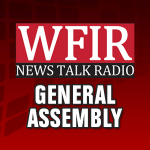 RICHMOND, Va. (AP) — Tobacco-friendly Virginia, where the early economy was powered by the leafy plant and the industry continues to hold great sway, is preparing to put new limits on who can buy tobacco products.
Citing the rapid growth of teenage vaping, GOP leaders in the majority-Republican General Assembly announced Thursday they are backing legislation to raise the age limit on buying tobacco products from 18 to 21. Virginia-based Altria, one of the biggest tobacco companies in the world, said it supports the proposal.
If successful, Virginia would join several other states that have raised the age limit of purchasing tobacco products. While traditional tobacco use among teenagers has been declining, state Republicans said they've grown increasingly concerned about a sharp increase in teenage vaping.
"Obtaining vaping products from friends and classmates who are already 18 years old is just too easy for the younger kids. Raising the age will have a positive effect on our schools," said GOP Speaker Kirk Cox, a retired school teacher.
Democratic Gov. Ralph Northam has not indicated whether he supports the proposal, but the pediatric neurologist has backed anti-smoking efforts in the past.
The surprise announcement by Republicans is part of a wider effort to broaden their appeal to suburban voters ahead of legislative elections later this year.
Democrats have made major gains in Virginia in the last two years as suburban voters unhappy with President Donald Trump have fled the GOP. Republicans have made a concerted effort during this year's legislative session to win back those voters with several kitchen-table proposals, including improving school safety and expanding insurance coverage for children for autism.
Altria could also be looking to garner goodwill among lawmakers by supporting an effort that could hurt its profits but diffuse a future push for stricter laws on vaping and other tobacco products. The Marlboro maker said last month that it will spend $13 billion to buy a share of Juul, a popular vape company that's come under fire for its popularity among teenagers.
E-cigarettes and other vaping devices have been sold in the U.S. since 2007 and have grown into a $6.6 billion business. Vaping devices heat a flavored nicotine solution into an inhalable vapor. They have been pitched to adult smokers as a less harmful alternative to cigarettes, though there's been little research on the long-term health effects.
Flavored e-cigarettes have been blamed for a recent increase in teen vaping rates, including among middle schoolers. A recent nationwide study found twice as many high school students used nicotine-tinged electronic cigarettes last year compared with the year before.
The increase has set health officials scrambling. Food and Drug Administration Commissioner Scott Gottlieb recently pledged to try to tighten rules governing the sale of most flavored versions of e-cigarettes.
Altria spokesman David Sutton said the company supports quick action to stop underage tobacco use.
"The best approach to achieving this goal is simple: Raise the minimum age for purchasing tobacco products to 21," he said.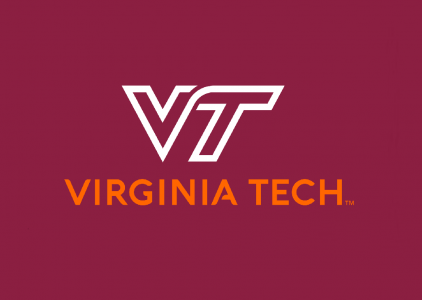 Federal employees are not the only ones feeling the effects of the partial government shutdown. Researchers at Virginia Tech are also dealing with funding issues, as WFIR's Ian Price reports: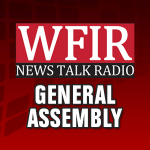 A State Senate committee has essentially killed a bill championed by Roanoke Senator John Edwards and supported in person by Roanoke's city treasurer. At issue is how cities can collect unpaid assessments — and the amount of money that comes in. More from WFIR's Evan Jones.
Now in day 26, there are no signs that the now longest government shutdown in U.S. history will end any time soon. One local area Congressman says Democrats are rejecting border security funding for purely political reasons. WFIR's Ian Price has the latest: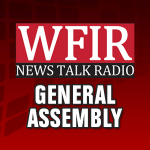 The Virginia State Senate has passed the Equal Rights Amendment by a bipartisan 26 to 14 vote. The bill now moves over to the House of Delegates, where Democratic Leader Delegate Eileen Filler-Corn said today "we fully hope and expect to follow their example." If signed into law Virginia would become the 38th state to ratify the ERA (the threshold required)  – although its official ratification deadline has long since passed at the federal level.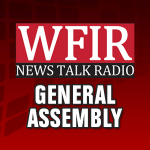 RICHMOND, Va. (AP) – A bipartisan group of state lawmakers say three struggling Virginia cities urgently need casinos to help revive their economies.Republican Sen. Bill Carrico and Democrat Sen. Louise Lucas led a news conference yesterday where they touted legislation to allow Bristol, Danville and Portsmouth to build casinos if local voters approve referendums.Virginia is one of a handful of states that forbids casino gambling, but lawmakers have appeared more open to changing the law in recent years.Legislators are also considering whether Virginia should offer sports wagering.Gov. Ralph Northam is pushing for a yearlong study of gambling-related legislation, but supporters of gambling-related bills say there's no need to wait.The Pamunkey Indian Tribe is also pushing to build a casino in Norfolk, a potential rival to the planned Portsmouth casino.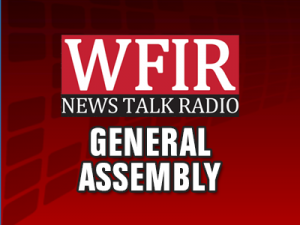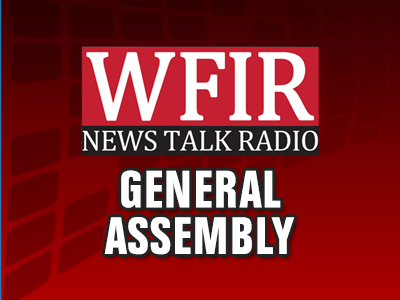 RICHMOND, Va. (AP) – A proposal to update Virginia's definition of a hate crime to include gender, gender identity and sexual orientation has failed to get out of a Senate committee.The bill submitted by state Attorney General Mark Herring failed after the Republican-dominated Senate Courts of Justice Committee yesterday voted 8-6 against reporting the bill to the full Senate.Herring, a Democrat, says he is disappointed to see the bill die in a party-line vote.He says that at a time when communities in Virginia and around the country are seeing a rise in hate crimes, the General Assembly has sent a message to people who feel vulnerable "that they will not take the measures needed to protect them."An identical bill has been introduced in the House of Delegates.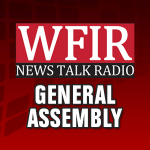 A renewed effort is underway to end Virginia's practice of suspending drivers' licenses for people convicted of offenses that have nothing to do with driving — or who have failed to pay court costs. WFIR's Evan Jones has the latest: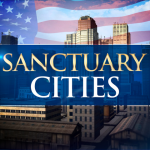 RICHMOND, Va. (AP) _ A bill aimed at prohibiting the formation of "sanctuary cities" in Virginia has been sent on to the state Senate. The bill sponsored by Republican Sen. Dick Black would bar localities from adopting ordinances or policies restricting the enforcement of federal immigration laws. The Senate Courts of Justice Committee voted 8-6 Monday to send the bill to the full Senate. Black was the only person who spoke in favor, while nearly a dozen immigrants and advocates spoke in opposition. After the hearing, several advocates approached Black and angrily confronted him until a Capitol Police officer escorted him away. Sanctuary cities limit cooperation between local police and immigration agents. Currently, no such cities exist in Virginia. Gov. Ralph Northam vetoed a similar bill last year after it passed the General Assembly.