State and National Government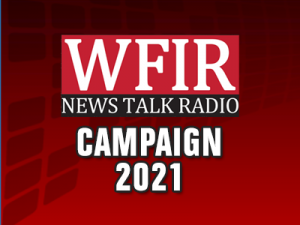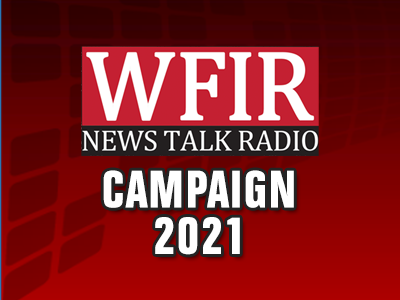 The two most recent statewide polls suggest the race for Virginia governor is shaping up to be a close one. One poll comes from the Wason Center at Christopher Newport University. It shows likely Virginia voters favoring Democrat Terry McAuliffe over Republican Glenn Youngkin 49 to 45 %. 5% remain undecided. Another poll, this one from Emerson College in Boston, shows an even tighter race, with McAuliffe leading Youngkin by just one percentage point. WFIR's Evan Jones has more:
WASON CENTER NEWS RELEASE: With voting underway, Democrats hold small but narrowing leads in Virginia's statewide races, according to our survey of likely voters in the Nov. 2 general election. Since we polled these races in late August, Democratic leads have shrunk, and the contests for governor and lieutenant governor now stand within this survey's margin of error (+/- 4.2%). Independent voters have moved significantly toward all three Republican candidates. Republican voters are more enthusiastic about voting than Democrats, with 61% of Republican likely voters indicating they are very enthusiastic compared to 55% of Democrats.
Governor: Democrat Terry McAuliffe maintains a narrow lead against Republican Glenn Youngkin, 49% to 45% in the race for governor. This represents a tightening in the race since our August 26 poll, which showed McAuliffe with a 9-point lead (50% to 41%).
Independent voters have shifted significantly, with Republican Youngkin gaining 11 points since late August (from 39% to 50%), while McAuliffe has lost ground among Independents (from44% to 41%).
Click here for full Wason Center Poll results and methodology.
Click here for full Emerson College Poll results and methodology.

If you still go to the DMV in person for some functions beginning tomorrow Department of Motor Vehicles customers may choose to schedule an appointment for service or opt for walk-in service on alternating days at all 75 customer service centers. Appointment-only service will be offered on Mondays, Wednesdays and Fridays; walk-in service only on Tuesdays, Thursdays and Saturdays. Hours vary by office location.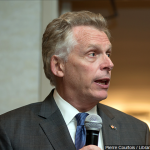 Democrat Terry McAuliffe maintains a small lead over Republican Glenn Youngkin according to the latest Monmouth University Poll of the Virginia governor's race conducted by phone over the past 5 days, involving 801 respondents. Overall, McAuliffe holds an advantage on handling issues that are priorities for a great number of voters, particularly the pandemic. Just under half (48%) of registered voters currently support McAuliffe while 43% back Youngkin – virtually unchanged from the Democrat's lead in Monmouth's August poll.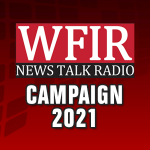 NORFOLK, Va. (AP) — A Republican candidate for the Virginia House of Delegates has apologized after tweeting a derogatory comment about the appearance of House Speaker Eileen Filler-Corn that some Democrats said was an antisemitic attack.
The Washington Post reports that Hahns Copeland, who is running to represent the Norfolk-based 89th District, on Friday tweeted a response to a tweet by House Democrats that featured a video of Filler-Corn, who is Jewish, talking about a child care subsidy program. "I was surprised to see a pair of eyes and a mouth with that NOSE," Copeland tweeted.
Copeland apologized in another tweet late Friday, calling the earlier tweet "immature and impulsive."
"It was never intended to be anti-Semitic or reference her ethnicity or religion," Copeland's tweet said. He conceded his earlier tweet was "inappropriate and insensitive." Democrats said it was an anti-semitic attack on Filler-Corn. Filler-Corn's staff said Friday she had not heard directly from Copeland.
"These types of hateful comments are unfortunately far too common today, and they are too often invoked instead of solutions to the real issues Virginians face," Filler-Corn said in a statement. "I hope this candidate and his supporters choose to do what is right and acknowledge that words from those in office or seeking it have an impact, whether they say them directly or from behind a screen."
Copeland faces Democratic incumbent Jerrauld C. "Jay" Jones in November's election. The 89th District leans strongly Democratic.
FALLS CHURCH, Va. (AP) — Virginia gubernatorial candidates Terry McAuliffe and Glenn Youngkin each raised more than $11 million in the last two months, but Youngkin loaned his campaign an additional $4.5 million to give himself a significant advantage, according to the most recent campaign-finance reports.
The $4.5 million Youngkin, a GOP businessman making his first run for office, loaned his campaign is on top of $11.2 million he had already lent.
McAuliffe and other Democrats have long expressed fears that Youngkin, who made his fortune as an executive with The Carlyle Group investment firm, will be able to use his personal wealth to give his campaign an edge.
The reports, which were due Wednesday, cover the months of July and August. McAuliffe raised $11.5 million. Youngkin raised $11.2 million, not including the $4.5 million loan.
For the election cycle, Youngkin has raised more than $35 million, while McAuliffe has raised nearly $33 million. Those amounts dwarf anything raised by Virginia gubernatorial candidates in any previous election. Youngkin's total includes the $15.7 million he has lent to his campaign.
In the most recent reports, the biggest donors to McAuliffe include $2.5 million from the Democratic Governors Association fund and $500,000 each from labor and environmental political action committees. He also received $250,000 from liberal donor George Soros, according to a review of the reports by the nonpartisan Virginia Public Access Project.
Youngkin received nearly $4 million from the Republican Governors Association fund and $250,000 from investment firm executive Thomas Saunders. He also received $12,500 from Betsy DeVos, who was education secretary in the Trump administration.
Youngkin outspent McAuliffe, as both campaigns have bombarded voters with advertising. Youngkin spent $12.3 million; McAuliffe spent $7.9 million.
But McAuliffe enters the final two months of the campaign with an advantage in cash on hand, with $12.6 million in the bank compared to $6.0 million for Youngkin.
In downballot races, Democratic lieutenant governor candidate Hala Ayala received $800,000 and has $888,000 on hand. Her Republican opponent, Winsome Sears, raised $630,000 and reported $326,000 on hand.
For attorney general, Democrat Mark Herring raised $1.45 million and reported $1.34 million cash on hand. Republican Jason Miyares raised $707,000 and has $1.04 million on hand.
Today marked the start of early voting before the November 2 General Election. Local Democratic elected officials including 12th District Delegate Chris Hurst rallied this morning outside the Roanoke City registrar's office.  Hurst said laws enacted by the Democrat-controlled General Assembly over the past few years have made early voting and the use of absentee ballots more accessible to Virginians.