State and National Government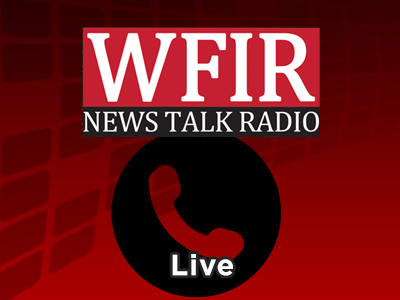 The Roanoke Valley's Morning News spoke with Delegate Jason Miyares this morning – also the Republican candidate for Attorney General in November. Jason Miyares joined Roanoke Valley's Morning News Host Joey Self and Anchor/Reporter Gene Marrano to discuss several amendments he hopes to propose during the current General Assembly special session.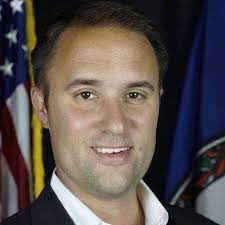 The highly-contested decision to allow casinos and online lottery games in Virginia while outlawing skill games – often found in convenience stores and bars – is hurting small businesses. That's according to the Republican nominee for Attorney General, as WFIR's Ian Price reports: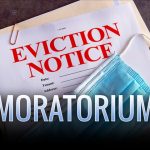 NORFOLK, Va. (AP) — A federal freeze on most evictions enacted last year is scheduled to expire Saturday [today], after President Joe Biden's administration extended the original date by a month. The moratorium, put in place by the U.S. Centers for Disease Control and Prevention in September, was the only tool keeping millions of tenants in their homes. Many of them lost jobs during the coronavirus pandemic and had fallen months behind on their rent.
Landlords successfully challenged the order in court, arguing they also had bills to pay. They pointed out that tenants could access nearly $47 billion in federal money set aside to help pay rents and related expenses.
Advocates for tenants said the distribution of the money had been slow and that more time was needed to distribute it and repay landlords. Without an extension, they feared a spike in evictions and lawsuits seeking to boot out tenants who were behind on their rents.
Virginia's Rent Relief Program helps tenants suffering financial hardship from the pandemic. Fairfax and Chesterfield Counties administer their own programs. As of July 14, more than $308 million had been paid out statewide to support more than 48,000 households, according to the Virginia Department of Housing and Community Development. Virginia and its local governments will ultimately have access to about $1 billion in funds to help renters. The state has launched an awareness campaign, while legal aid attorneys and others are offering to help tenants navigate the application process.
The state is also requiring courts to grant a 60-day continuance for an eviction proceeding when a tenant can demonstrate that their failure to pay was due to the effects of COVID-19. That protection expires at the end of September.
WASHINGTON (AP) — A federal judge has ordered the pretrial detention of a former police officer from Virginia who is accused of ordering guns after he was charged with participating in the Jan. 6 riot at the U.S. Capitol. U.S. District Judge Christopher Cooper agreed Wednesday to keep Thomas Robertson jailed, ruling the former Rocky Mount police officer violated terms of his pretrial release by possessing firearms.
The judge rejected Robertson's suggestion that 34 guns he ordered before June 29, when FBI agents searched his home, are simply World War II collectables. A government inventory of the guns shows that many of them are recent vintage military-style assault weapons, including three M4 shotguns, Cooper said.
A gun dealer in Roanoke, Virginia, told the FBI that Robertson had 34 guns waiting for him to pick up and that he had recently visited the store to handle them. "Here, a reasonable person could draw the inference that Robertson acted with consciousness of guilt in ordering firearms and ammunition for delivery to the gun dealer. It appears that Robertson may have attached the label 'Wedding Photos' to a Venmo transaction that was actually for ammunition, suggesting an effort to avoid detection," the judge wrote.
The town of Rocky Mount fired Robertson and a second officer, Jacob Fracker, accused of storming the Capitol. Robertson has pleaded not guilty to a charge of obstructing an official proceeding. Robertson was freed after his initial arrest but arrested again July 7 after prosecutors urged the judge to revoke his pretrial release.
The judge noted that Robertson is not accused of engaging in any violence on Jan. 6 but said the "strong weight of the evidence" shows he participated in the Capitol riot. "Since that incident, both before and after his indictment, Robertson has expressed pride in his role and enthusiasm for the prospect of future political violence," Cooper wrote.
(note: Robertson and Fracker have been offered an undisclosed plea deal they have until Aug. 11 to accept)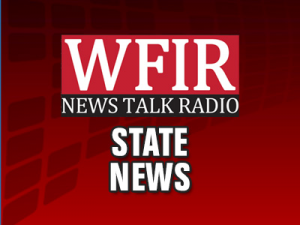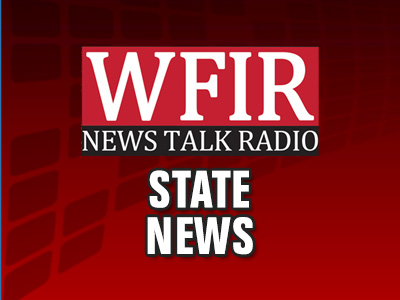 Governor Northam plans to use more than $862 million in federal COVID relief funding to replenish Virginia's Unemployment Insurance Trust Fund, which took a big hit paying benefits during the pandemic. Northam also proposes another $147 million for upgrades and improvements to help the Virginia Employment Commission better handle unemployment claims. By many measures, Virginia was at or near the bottom of all states in the length of time to process claims requiring adjudication.  And a state agency recently reported the commission is still not responding to the most of the calls coming in.
NEWS RELEASE: RICHMOND—Governor Ralph Northam today announced that the Commonwealth will commit $935.6 million in federal American Rescue Plan funding to replenish the Unemployment Insurance Trust Fund and accelerate critical upgrades to the Virginia Employment Commission. The Governor's plan will put $862 million back into Virginia's unemployment insurance trust fund, preventing tax increases on businesses and ensuring that employers are not penalized for layoffs during the COVID-19 pandemic. Virginia will also invest $73.6 million to fast-track ongoing modernization efforts at the Virginia Employment Commission, including $37.4 million to boost call center capacity, $29.8 million to upgrade technology, nearly $4.6 million to hire additional adjudication officers, and $1.8 million for personnel support.
"Shoring up the Commonwealth's unemployment insurance trust fund is a smart investment that will prevent Virginia businesses from paying higher taxes and allow our economy to continue surging," said Governor Northam. "These actions will also propel our modernization efforts forward so the Virginia Employment Commission can better serve those in need of assistance throughout our pandemic recovery and into the future. Together with the General Assembly, we are taking important steps to ensure Virginia remains a place where businesses, workers, and families can all thrive."
Virginia, like all other states, pays unemployment benefits from its Unemployment Insurance Trust Fund, which is financed through payroll taxes paid by employers. When higher numbers of workers are laid off and apply for unemployment insurance, taxes on businesses increase based on a formula to help replenish the trust fund. Because these taxes are based, in part, on a company's history of laying off or reducing staff, the businesses most impacted by pandemic-related workforce reductions face the most significant increases in future unemployment insurance taxes.
"The Commonwealth's unemployment insurance system has served as a critical lifeline to thousands of out-of-work Virginians over the last year," said Secretary of Labor Megan Healy. "This continued investment will ensure the long-term viability of the trust fund and allow Virginia businesses to put their limited resources towards hiring workers rather than paying taxes."
These investments build on the Northam Administration's ongoing work to implement long overdue improvements to Virginia's unemployment insurance system and address rising unemployment tax rates resulting from the pandemic. Governor Northam signed 
Executive Order Seventy-Four
 in December of 2020, which held businesses harmless for lay-offs that occurred during the pandemic and protected Virginia businesses from having to pay an additional $200 million to restore the depleted Unemployment Insurance Trust Fund.
Governor Northam and the General Assembly have also worked together to support out-of-work Virginians in need of assistance and speed up the processing of unemployment claims. The special session budget included $210 million to backfill the Unemployment Insurance Trust Fund and the 2021 budget dedicated an additional $15 million to increase call center staffing levels and support long-overdue IT system upgrades at the Virginia Employment Commission.
"In May, we made a commitment to prioritize the use of American Rescue Plan funding to support workers and small businesses alike," said House Speaker Eileen Filler-Corn. "This plan follows through on that promise by keeping relief funds available for Virginians while simultaneously removing added burden on businesses, helping them get back on their feet."
"While Virginia's unemployment rate has now fallen to half of what it was last summer, the past year's claims depleted the Unemployment Insurance Trust Fund," said Senate Majority Leader Richard Saslaw. "Replenishing the trust will help small business and is a necessary and fiscally responsible step forward as we rebuild and recover from the COVID-19 pandemic."
Despite being underfunded for decades, the Commonwealth's unemployment insurance system successfully distributed $12.9 billion in benefits to more than 1.3 million eligible Virginians between the start of the pandemic in March 2020 and May 2021. Approximately 85 percent of Virginia applicants receive benefits within 21 days of filing an initial claim, making Virginia sixth in the nation—and first in the Mid-Atlantic region—for delivering unemployment insurance to eligible individuals.
In May 2021, Governor Northam issued 
Executive Directive Sixteen
, which directed the Virginia Employment Commission invest $20 million to add 300 new adjudication staffers, make immediate technology upgrades, and complete a full modernization of the Commonwealth's unemployment insurance system by October 1, 2021.
"These investments to modernize the Virginia Employment Commission are continued steps towards addressing federal underinvestment in the system," said Delegate Lamont Bagby, Chair of the Joint Commission on Unemployment Compensation. "We must continue this momentum and work to ensure the Commonwealth has the strongest unemployment insurance system in the nation."
"I hear every day from Virginians who are struggling to get their benefits," said Senator Adam Ebbin, Vice Chair of the Joint Commission on Unemployment Compensation. "This funding to support additional adjudication officers, call centers, and IT modernization will help our system more efficiently and effectively provide unemployed Virginians with the support they deserve."
Governor Northam and General Assembly leaders released a 
joint statement
 in May outlining shared priorities for allocating the $4.3 billion in federal funds available to the Commonwealth from the American Rescue Plan (ARP). The Governor and state legislators previously announced plans to invest 
$353 million
 to boost recovery among Virginia's small businesses and 
$700 million
 to expedite the deployment of last-mile broadband infrastructure to unserved areas and close the digital divide within by 2024.
On Monday, Governor Northam kicked off "Investment Week" by announcing that the Commonwealth intends to use 
$250 million
 in ARP funds to improve ventilation and air filtration in public schools. Earlier today, Governor Northam announced that Virginia will dedicate 
$411.5 million
 to make improvements to aging water systems and improve drinking water, wastewater, and stormwater infrastructure.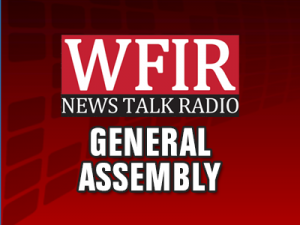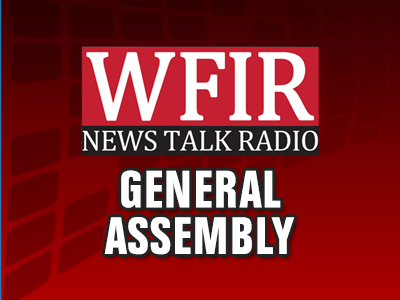 Republican leaders in the General Assembly say they are being entirely excluded from the process of determining how Virginia should allocate more than $4 billion in federal COVID relief money coming to Virginia.. State lawmakers will decide where that money should go in a special session that begins Monday. WFIR's Evan Jones has more:
Over the past decade the number of veteran-owned businesses has dropped by more than 20 percent. So said 6th District Republican Congressman Ben Cline live in studio this morning. Last week he introduced the "Veterans Entrepreneurship Act of 2021," which would allow qualified military veterans with solid business plans to access GI Bill grants for their start-up companies. Hear much more from Congressman Ben Cline on this and other topics, on the link below; watch it on our Facebook.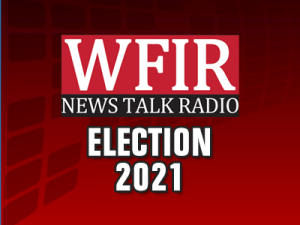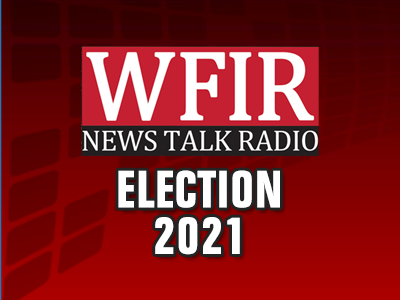 99 days — that is now the time remaining before Virginia selects its next governor, and it is already clear that the campaign funding and results have a national following. The money raised so far by the major party campaigns already tells part of the story, more than $40 million through June, way ahead of any previous campaign for Virginia governor — and a lot of it from out of state. Virginia Tech professor and WFIR Political Analyst Bob Denton says that's because the parties will look the election results here for possible clues to next year's nationwide congressional races. He spoke with WFIR's Evan Jones:
State transportation officials are considering a new passenger rail route that would link Roanoke and the New River Valley with Richmond and Hampton Roads. This is separate and apart from plans to expand Roanoke Amtrak service to two round-trip trains a day, trains connecting the region with Washington and the Northeast Corridor.  For starters, the Department of Rail and Transportation has set up an on-line survey. Click here to answer the survey.