State and National Government
Two days before the first Presidential debate the story broke yesterday about President Trump's tax returns – including questionable deduction practices and not paying income tax during many years. WFIR political analyst and Virginia Tech professor Dr. Bob Denton on what impact it could have on voters:
The Virginia Department of Health is paying for postcards sent to many homes where teens live that invite the teens to text a number for sex-related information. A Bedford County delegate says that's wrong for any number of reasons, as WFIR's Evan Jones reports: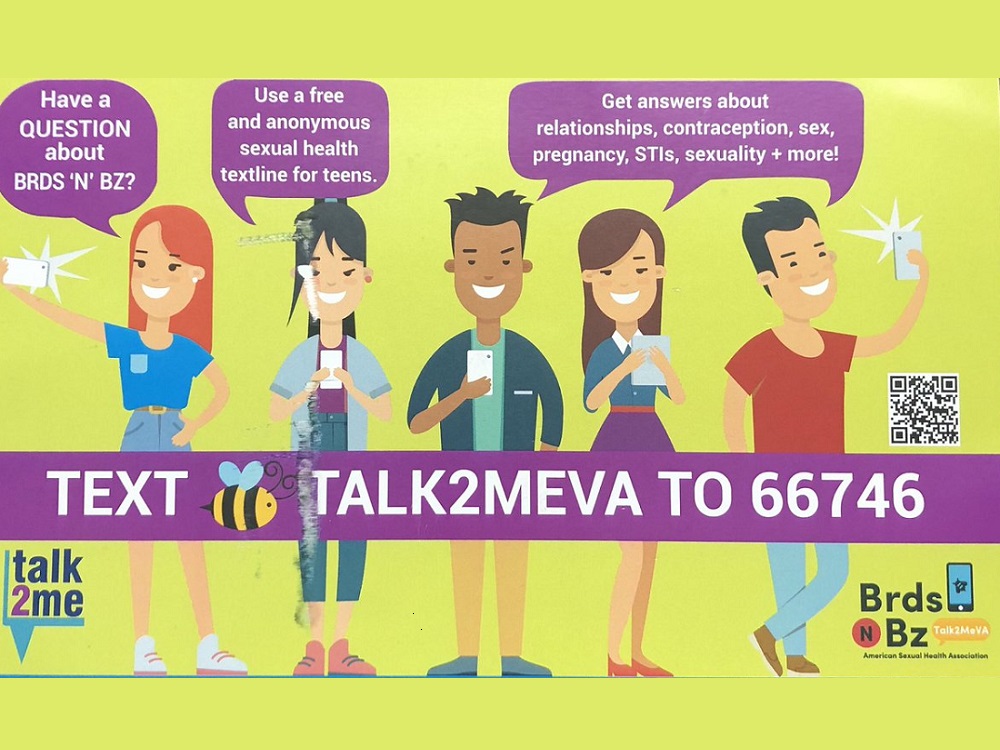 Click here for full program information from the Virginia Department of Health.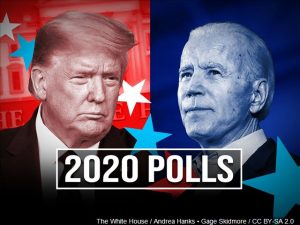 Pollsters at Christopher Newport University say Virginia Democrats hold an eight-point margin over Republicans when it comes to "enthusiasm" over the upcoming presidential election. The Wason Center at CNU surveyed almost 800 people across the state; 48% said they favor Joe Biden, 43% President Trump. But among those likely voters describing themselves as most "enthusiastic", the gap is eight points — 51 to 43%. WFIR's Evan Jones has more:
Overall, the poll finds a five-point lead for Biden over Trump. CLICK HERE for the full story.
NEWS RELEASE: RICHMOND—On Wednesday evening, Governor Ralph Northam and First Lady Pamela Northam were notified that a member of the Governor's official residence staff, who works closely within the couple's living quarters, had developed symptoms and subsequently tested positive for COVID-19. Both the Governor and First Lady received PCR nasal swab tests yesterday afternoon, and both tested positive. Governor Northam is experiencing no symptoms. First Lady Pamela Northam is currently experiencing mild symptoms. Both remain in good spirits.
     Consistent with guidelines from the Virginia Department of Health (VDH), the Governor and First Lady will isolate for the next 10 days and evaluate their symptoms. The Governor is in constant contact with his cabinet and staff and will fulfill his duties from the Executive Mansion.
     "As I've been reminding Virginians throughout this crisis, COVID-19 is very real and very contagious," said Governor Northam. "The safety and health of our staff and close contacts is of utmost importance to Pam and me, and we are working closely with the Department of Health to ensure that everyone is well taken care of. We are grateful for your thoughts and support, but the best thing you can do for us—and most importantly, for your fellow Virginians—is to take this seriously."
     The Governor and First Lady are working closely with VDH and the Richmond Heath Department to trace their close contacts. The Executive Mansion and Patrick Henry office building will be closed for deep cleaning this morning. The work of the Governor's office continues remotely and uninterrupted.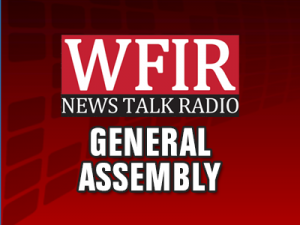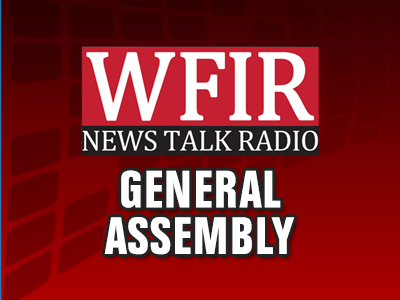 The General Assembly has plenty to consider in this special session, but one subject came up this week that was not on any previously known agendas: is Roanoke really part of southwest Virginia? State statute requires that all legislative members of the Virginia Tobacco Region Revitalization Commission represent Southside and southwest Virginia. One of the proposed appointees is Roanoke Delegate Sam Rasoul, and as a Senate Committee considered that and other appointments this week, Minority Leader Tommy Norment questioned whether Roanoke is actually in southwest Virginia. Roanoke State Senator John Edwards had a answer, as WFIR's Evan Jones reports:
09-25 Where Is Roanoke Wrap-WEB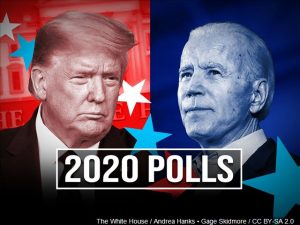 A new statewide poll from Christopher Newport University shows Joe Biden holding a five-point lead over President Trump, 48-43%. It the narrowest margin we have seen in any such Virginia poll this year; all previous ones showed Biden with double-digit leads. The Wason Center Poll questioned close to 800 Virginians over a 12-day period this month.
CLICK HERE for full poll results and methodology.
NEWS RELEASE: NEWPORT NEWS, Va. – Joe Biden holds a 5-point lead in Virginia over President Donald Trump, 48% to 43%, according to a survey of likely voters released today by the Wason Center for Public Policy at Christopher Newport University.  Among Virginians who are enthusiastic about voting in the Nov. 3 election, Biden's lead jumps to 8 points, 51%-43%.
"Enthusiasm is a key to Biden's lead and will be a key to turnout on Election Day," Wason Center Research Director Rebecca Bromley-Trujillo said. "We saw an enthusiasm gap of 6 points between Democrats and Republicans in this survey."
Among those voters, Biden shows a 27% advantage among women (61% to 34%), 18% among voters younger voters (56%-38%), 61% among Black voters (75%-14%), and 36% among college-educated voters (66%-30%). Biden also holds Trump to a draw among enthusiastic voters 45 and older, a bloc that has favored Trump in the past. Trump's advantage with enthusiastic voters is 17% among non-college-educated voters (54%-37%), 20% among white voters (53%-43%) and 12% among men (52%-40%).
Seeking a third term in the U.S. Senate, Democrat Mark Warner has a sizeable lead over Republican challenger Daniel Gade among both likely voters (52% to 39%) and very likely voters (52% to 41%). Warner's lead is built on strong support among the traditional Democratic coalition of women, Black voters, younger voters and college- educated voters, but he also leads among independents and voters 45 and older. Gade has a slight lead among men and white voters and a significant lead among non-college-educated voters.
Virginia voters appear poised to pass the state constitutional amendment that would change how General Assembly and Congressional districts are drawn, with support at 48% and opposition at 28% (24% are undecided). Support is strong among Democratic voters, Black voters, and college-educated voters. Republican voters oppose the amendment and independents are largely split.  "Considering that the Democratic Party of Virginia opposes this amendment, there seems to be a real disconnect with voters at the grassroots about reforming the way legislative districts are drawn," said Bromley-Trujillo.
The Wason Center interviewed 796 registered Virginia voters on cell phone and landline, September 9-21. The margin of error for the whole survey is +/-3.9%. The full report is attached.
Current state and federal eviction protections through the courts do not prevent rent and mortgage payments from accumulating. The Commonwealth is focused on helping eligible households and property owners access resources to maintain housing stability during the COVID-19 pandemic and in the future. Virginians are encouraged to act quickly and work with their landlord or lending institution to understand their rights and responsibilities and seek rent and mortgage relief assistance if needed.
"Housing is key to ensuring the health, safety, and well-being of all Virginians," said Governor Northam. "We continue to look for innovative ways to reach as many households and property owners as possible throughout this pandemic and our economic recovery. Expanding this program will provide much needed relief for landlords and property owners facing financial hardship and help ensure that more Virginia families can remain safely in their homes."
The Department of Housing and Community Development (DHCD) administers the RMRP program through approximately 30 local and regional housing-related agencies throughout the Commonwealth. Virginia Housing, the state's housing finance agency, has partnered with DHCD to manage landlord-initiated applications.
Eligible households must demonstrate difficulty in making rent or mortgage payments due to the COVID-19 pandemic. Monthly rent must be at or below 150 percent of Fair Market Rent (FMR) and eligible households must have a gross household income at or below 80 percent of area median income (AMI).
"The top goal of RMRP is to keep families in safe and affordable housing by utilizing the funding resources to make tenants and homeowners, as well as landlords and mortgage companies, whole on outstanding payments," said Secretary of Commerce and Trade Brian Ball. "A strong partnership between landlords and tenants is imperative to keeping Virginians who owe back rent stably housed through this pandemic and beyond."
More than 60 percent of the households served between August 27 and September 9 included children under 8 years old, and 58 percent included children ages 9-17. Of those who identified race, Black households accounted for more than 45 percent of those served, and white households accounted for 30 percent.
The RMRP provides financial assistance in the form of a one-time payment with the opportunity for renewal based on availability of funding, the household's need for additional assistance, and continued eligibility. This includes financial assistance for rent or mortgage payments past due from April 1, 2020 and onward.
Virginia's ABC is testing out a home delivery service that might be expanded after a trial run is evaluated. It is one of several ways the agency is working to adapt to many changes brought about by COVID-19. More from WFIR's Evan Jones:
Home Shipping FAQs
How do I place an order for home shipping?
Currently, home shipping is only available within a 25-mile radius of Suffolk's Bridge Road store (Store #377). To place an order for home shipping, first 
select Store 377
 and shop online for products at this store. On the checkout page, you will be given the option to select "Ship to My Home" and to verify that your address is eligible for home shipping.
How do I know if I am eligible for home shipping?
After you select "Ship to My Home" on the checkout page, you will have the opportunity to enter your shipping address and validate that it is eligible for home shipping. If you receive a message that indicates your address is not eligible for shipping, we cannot ship to your home at this time, but you can still place an order for in-store pickup.
Can I ship to my business address?
No. At this time, Virginia ABC ships only to residential addresses. Businesses addresses are not eligible for home shipping.
How do I track my order?
When you place an order, you will receive an Order Receipt email that contains a link to a tracking page on Virginia ABC's website. This page provides status updates for your order, as well as links to a UPS tracking page once the order has been shipped. Additionally, you are notified by email when your order has been shipped.
How soon after I place an order will it be delivered?
Home-shipping orders that are placed Monday–Friday, before 3 p.m., will be delivered next day. Weekend orders may take 2–3 days to arrive at your home.
Do I have to be present to receive my delivery?
Either you or someone else who is 21 years of age or older must be present at the residence to receive the package.
How do I return products that were shipped to my home?
Returns for home-shipping items must be conducted in a store. Please present the Order Receipt that you received by email to receive a refund for the products. Shipping fees are nonrefundable for orders that have been shipped. View our return policy.
How do I cancel my order?
When you place an order, you will receive an Order Receipt email that contains a link to a tracking page, which allows you to request a cancellation for a full refund before it is ready to ship. Orders that are ready to ship cannot be cancelled; however, the products can be returned to a store for a full refund, minus the nonrefundable shipping fee. View our return policy.
Will Virginia ABC offer home shipping at more stores in the future?
Home shipping is currently being piloted only at Suffolk's Bridge Road store (Store #377). Following the pilot phase, Virginia ABC will determine whether to offer home shipping at additional stores.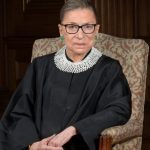 (from ABC News) President Trump is expected to put forth a nominee to fill Ruth Bader Ginsburg's seat on the Supreme Court in the coming days, multiple sources close to the president and with direct knowledge of the situation told ABC News.
The sources describe the list of potential nominees as very short and including at least one woman. U.S. Circuit Judge Amy Coney Barrett is seen as a leading contender, two sources tell ABC News. Trump was asked about Ginsburg's death after leaving his Friday night campaign rally in Minnesota and said he was not aware of her passing. The 87-year-old justice died Friday after a battle with pancreatic cancer, the court announced.
Sources added that Senate Majority Leader Mitch McConnell has already been in touch with members of the Republican caucus after news of Ginsburg's passing was announced. The Senate needs just a simple majority to confirm a nominee, with Republicans currently holding 53 seats. McConnell refused to bring then-President Barack Obama's nominee to replace Antonin Scalia in 2016 — Merrick Garland –  to the floor for a vote, but said he will not do the same this time.
RICHMOND—Governor Ralph Northam issued the following statement today on the passing of Supreme Court Justice Ruth Bader Ginsburg.
"It is with the deepest sadness that Pam and I mourn the passing of Supreme Court Justice Ruth Bader Ginsburg. She was a giant on the court, a brilliant legal mind, and an unwavering beacon in the fight for equal justice and gender equity. Justice Ginsburg's eloquence and passion made the world better and fairer—that includes ensuring my alma mater, the Virginia Military Institute, admitted women as cadets. Her loss leaves a tremendous void on the Court and in this country. May her legacy in the pursuit of justice live on, and may her memory be a blessing."  Governor Northam has ordered Virginia state flags to be flown at half-staff in her honor.