State and National Government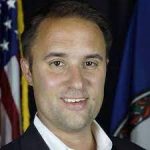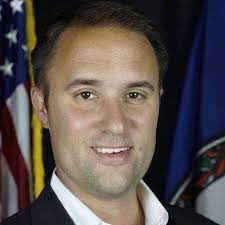 CHARLOTTESVILLE, Va. (AP) — Virginia's new Attorney General Jason Miyares has fired lawyers for two large public universities, his office said, marking more significant changes as the Republican ascends to his new job.
Tim Heaphy, counsel for the University of Virginia, and George Mason University counsel Brian Walther have been let go, Miyares spokesperson Victoria LaCivita told The Washington Post. School counsel within Virginia's public colleges and universities are appointed by the attorney general.
Heaphy, who along with UVA also confirmed his removal, worked at the school for about three years. He was on leave from the job to work as the top investigator for the U.S. House of Representatives panel investigating the Jan. 6, 2021, insurrection at the Capitol, the newspaper said.
LaCivita said Heaphy's firing had nothing to do with that investigative role. Rather, she said in a statement, Heaphy was a "controversial" hire and Miyares' Democratic predecessor, Mark Herring, had "excluded many qualified internal candidates when he brought in this particular university counsel."
"Our decision was made after reviewing the legal decisions made over the last couple of years," LaCivita said. "The Attorney General wants the university counsel to return to giving legal advice based on law, and not the philosophy of a university. We plan to look internally first for the next lead counsel."
Michael Kelly, Herring's former chief of staff, said LaCivita's characterization of Heaphy's hiring was inaccurate. Heaphy was a well-qualified attorney with much experience and the first choice of UVA's administration, Kelly wrote in an email.
The inaugural ceremonies are over, and now the governing begins — with Republicans holding the three statewide public offices for the first time in eight years. The question now is how they will govern. Our political analyst does not expect heavy attention to many highly-charged political issues — with some major exceptions — as WFIR's Evan Jones reports: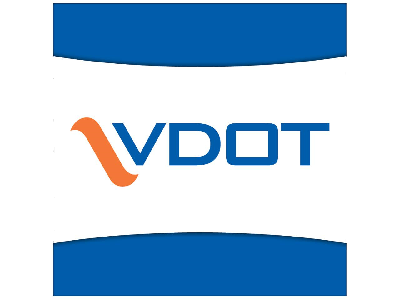 From Virginia Department of Transportation
: SALEM – Equipment operators and contractors with the Virginia Department of Transportation continued to plow and treat interstate and primary roads overnight. Last night, additional snow fell in many areas covering roads again. Crews and contractors are still working to plow and treat roads in 12-hour shifts around the clock.
As of 4:30 a.m., motorists can expect the following road conditions for the 12-county Salem District:
Interstates 77, 81 and 581 are mostly clear with isolated slick spots.
The primary roads (those numbered 1-599) range from moderate to minor. These major roads throughout western Virginia are slushy and covered with snow still.
Low-volume secondary roads and neighborhood streets remain in severe condition. This means they are covered in deep snow and have not been plowed yet.
Plowing is expected to begin later this morning and this afternoon on neighborhood streets and low-volume secondary roads (those numbered 600 and above) throughout the region. VDOT reminds residents to
Park off the road to allow plows to clear the road ahead. Avoid parking in the street or in cul-de-sacs to make it easier for snowplow drivers when plows head to your neighborhood.
Shovel to the right when facing the road, so less snow is pushed back into driveways when plows start working on these routes.
Travelers are reminded that they can get real-time information on road conditions and traffic incidents on Virginia roads by using VDOT's 511 free mobile app or the 
www.511Virginia.org
 website and phone system. To report debris, downed trees or other hazards on the roadway, call VDOT's Customer Service Center at 1-800-367-ROAD (7623). When snow reaches two inches or more, snowplows can be tracked at 
http://vdotplows.org
.
The Salem District includes the counties of Bedford, Botetourt, Carroll, Craig, Floyd, Franklin, Giles, Henry, Montgomery, Patrick, Pulaski, and Roanoke.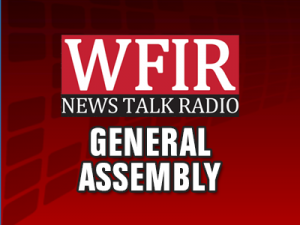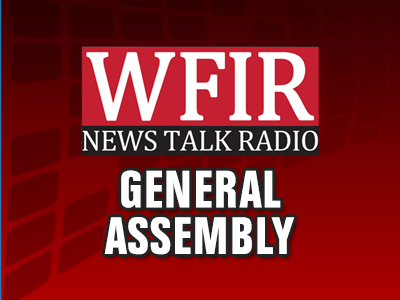 The Virginia General Assembly opens its 2022 session later today in Richmond with major changes in place that will affect what does and does not get passed this year — and how it all impacts you. The biggest change comes courtesy of the November elections, when Virginians elected Republican Glenn Youngkin as governor and gave Republicans control over the House of Delegates. WFIR's Evan Jones takes a look ahead: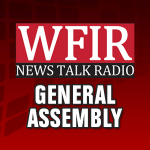 RICHMOND, Va. (AP) — The Virginia General Assembly is set to convene in person next week amid a surge in cases of COVID-19, and when it does, members in at least one chamber will not be facing mask, testing or vaccine mandates. The incoming leadership of the House of Delegates, which will be newly under GOP control, made the announcement Friday that there would be no such requirements.
In a statement, Speaker-designee Todd Gilbert said he urged anyone taking part in person during the session to get vaccinated and receive a booster as appropriate. Gilbert's statement said the House Clerk's office will maintain an ample supply of KN95 masks for legislators, staff, and visitors wishing to use them. Seating capacity will be reduced in all committee rooms, with hearings livestreamed, according to a memo. In-person testimony before committees will resume, but the option to weigh in virtually will remain available.
The leadership of the Democrat-controlled Senate said it is working with Senate Republicans and staff on ways "to create an environment in which we can complete the important work of the people while staying safe and healthy." The statement said the caucus was supporting mask and vaccine requirements for those in the chamber and public participation through virtual methods, such as video and email testimony.
General Assembly operations have been conducted in part virtually during the pandemic. That's raised transparency concerns from some corners but also led to new ways of participating, such as through video conference testimony. The session kicks off Wednesday.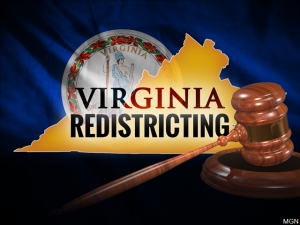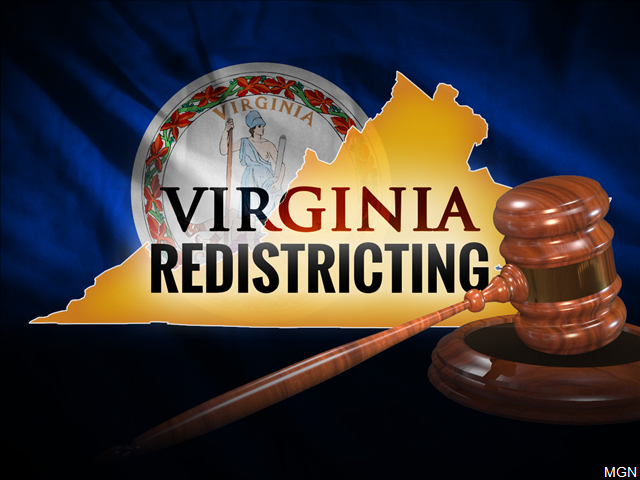 The deadline is drawing near for the State Supreme Court to complete its redistricting work. A Roanoke-area lawmaker says the preliminary plan does a great disservice to Vinton-area residents, and he hopes the final plan will change that. The court appointed two special masters to draw up the new Congressional and General Assembly lines, and their proposal includes a State Senate district that extends from Staunton in the north to the Vinton area in the south without including most of Roanoke County or the valley. WFIR's Evan Jones has more:
RICHMOND, Va. (AP) — Outgoing Democratic Virginia Gov. Ralph Northam laid out a proposal Thursday for a $158 billion two-year state budget that would boost Virginia's reserves, give teachers and other state workers pay raises, and institute a variety of tax cuts.
The spending blueprint Northam outlined to members of the legislature's money committees is possible thanks to record revenue growth that is projected to continue growing. The governor made the case that his budget plan was progressive, fiscally responsible and would set up incoming Republican Gov.-elect Glenn Youngkin for success.
"The budget I propose to you today will leave a roadmap to continue the strong economic success that we are seeing. We will keep making the investments that Virginia needs, and we will keep putting resources into supporting Virginians who need it," Northam said in prepared remarks.
Northam, who like all Virginia governors was prohibited from serving a second consecutive term, will leave office in January.
Northam spokesperson Alena Yarmosky said Northam and Youngkin have met on a few occasions but did not discuss the specifics of the budget proposal, which contains several key campaign pledges of Youngkin's.
The Democrat's plan includes a 5% pay raise for teachers in both years of the budget. State employees would see the same pay increases.
It also spends $223 million on increased funding for pay for law enforcement officials, to address both starting pay and pay compression over time.
Northam's proposal calls for $2.1 billion in tax policy adjustments, approximately $419 million of which would be ongoing.
He wants to eliminate the state's 1.5% share of the sales tax on groceries. While Northam campaigned on the issue in 2017, he has not prioritized it since. Ending the tax was a key campaign pledge of Youngkin's.
Northam is also proposing that the state give one-time "economic growth" tax rebates of $250 for individuals and $500 for married couples; make up to 15% of the federal earned income-tax credit refundable for eligible families; and end the accelerated sales tax payments for retailers.
His administration said the tax relief proposals were intended to benefit lower-income workers who were disproportionately affected during the pandemic.
State Senator David Suetterlein says the time is long overdue to increase the state's standard income tax deduction, and he has introduced a bill for consideration this winter that would double it to $258 for individual filers and $517 dollars for married taxpayers. Suetterlein says recent multi-billion dollar budget surpluses show Virginia is more than able to provide this tax relief. More from WFIR's Evan Jones: