State and National Government
More than 300,000 Veterans Administration workers nationwide now have a new labor agreement after a signing ceremony today in Salem. As contract talks go, this was an unusually long process, starting in 2017 and not culminating in a tentative agreement until this spring.  The union represent close to 80% of VA workers. More from WFIR's Evan Jones:
The union that represents rank-and-file Federal veterans affairs employees – including those that work at the Salem VA Medical Center and similar facilities – didn't get everything they wanted, but this morning they'll hold a signing ceremony in Salem after wrapping up the latest round of negotiations. More from WFIR's Gene Marrano: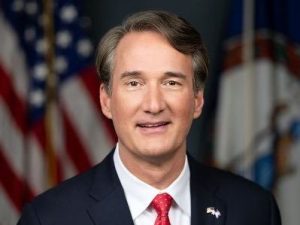 A Liberty University professor of government says there is no question in his mind that Governor Youngkin is preparing a run for president, but a key element for any chance of success depends upon this fall's election. Youngkin has been unable to see much of his agenda passed because the General Assembly is under split party control. And Professor Aaron Van Allen says if Republicans are unable to regain control in the state senate and maintain it in the House, Youngkin will have less of a Virginia record to cite in any race for president. WFIR's Evan Jones has more:
For the first time in Virginia, both political parties are fully embracing early voting as a major part of their campaign efforts. At stake this fall is which party controls the General Assembly. Former Virginia Tech Professor and WFIR Political Analyst Bob Denton says both Democrats and Republicans realize that early voting is essential to their campaign strategies. More from WFIR's Evan Jones:
It didn't happened on Friday as some had predicted and it may not happen at all, although the "charging letter" sent to Donald Trump's defense team last week is usually a bad omen. A political science professor spoke with WFIR's Gene Marrano about what could be more trouble associated with the former President:
Tyler Bradley Dykes, 25, of Bluffton, South Carolina, was arrested in Charlottesville, Virginia, and made his initial court appearance on Monday, according to court records. A federal judge ordered Dykes held in custody until a detention hearing on Wednesday.
Videos captured Dykes tearing down police barriers, attacking officers outside the Capitol and stealing a riot shield during a mob's attack on Jan. 6, 2021, an FBI affidavit says.
In May, Dykes pleaded guilty to a state felony charge of burning an object with the intent to intimidate and was sentenced to 5 years in prison, with 4 1/2 years suspended. He was given credit for time he served in South Carolina while awaiting extradition to Virginia and finished serving his state sentence on Monday.
An FBI task force officer met and interviewed Dykes around January 2019 "regarding his potential ties to domestic extremist groups," the officer wrote in an affidavit for the Jan. 6 case. Dykes may still have ties to extremist groups such as the South Carolina-based "Southern Sons Active Club," the federal agent said.
Active clubs are a network of white supremacists who "see themselves as fighters training for an ongoing war against a system that they claim is deliberately plotting against the white race," according to the Anti-Defamation League. In December 2021, the FBI received a tip from somebody who said Dykes had boasted about attacking officers at the Capitol. The tipster told the FBI that Dykes said he went there for "fun" and wanted to "make a statement."
Dykes was wearing a gray gaitor over his face as he marched to the Capitol with two other people. Video shows him joining other rioters in tearing down barriers and attacking police officers on the east side of the Capitol, the FBI affidavit says.
The charges against Dykes include interfering with police during a civil disorder. An attorney from the federal public defender's office was assigned to represent Dykes at his initial court appearance in Roanoke. That lawyer said he can't comment on the charges.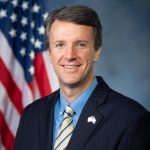 Speaking live on WFIR this morning from Washington, Republican Congressman Ben Cline offered his take on the looming possible felony indictments of former President Donald Trump, related to election fraud and conspiracy in 2020.  Cline is a member of the judiciary committee in the GOP-majority House; he also spoke  about the recent hearings that featured FBI director Christopher Wray and an IRS whistleblower. Hear the complete extended conversation on the link below: