State and National Government
RICHMOND, Va. (AP) — Couples planning to get married in the state will no longer have to disclose their race on their marriage application, Virginia's attorney general said.
Clerks were notified of the change in an email late Friday, about a week after three couples filed a federal lawsuit challenging the state requirement, the Richmond Times-Dispatch reported.
"These changes will ensure that no Virginian will be forced to label themselves in order to get married," Herring said in a statement to the newspaper Friday. "I appreciate the courage these couples showed in raising this issue, and I wish them all the best in their lives together."
In a memorandum to Janet Rainey, director and state registrar of the Division of Vital Records, Herring wrote that circuit court clerks, by law, must ask people seeking a marriage license their race, but he said couples can decline to answer the question. Clerks should issue a marriage license regardless of whether an applicant answers the question, Herring said.
The Division of Vital Records has revised the marriage certificate form so couples know they are free to decline to answer the question.
The lawsuit said one Virginia county provided a list of more than 200 potential races to a couple that questioned the requirement. It included "American," ″Aryan," ″Moor" and "Mulatto."
Civil-rights lawyer Victor Glasberg, who had filed the lawsuit, said Virginia was one of only eight states requiring marriage applicants to disclose their race.
___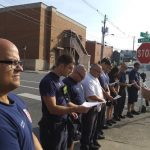 Outside of Salem's Fire Station Number One there's a 9/11 memorial created from steel beams that came from the World Trade Center Towers – which fell after the terrorist attacks 18 years ago today. More on an annual ceremony held there this morning from WFIR's Gene Marrano: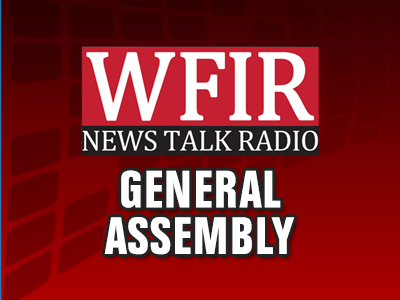 Republican U.S. Congressman representing parts of our area says if the GOP loses control of the state legislature in November things are going to change quickly. WFIR's Ian Price has more: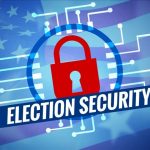 Congress is back in session, and Senator Mark Warner says it is time for the Senate to pass legislation that backers say will tighten election security — and enhance voter confidence in our election system. Opponents says it's partisan and not needed. In his role as top Democrat on the Senate Intelligence Committee, Warner says the U.S. needs to do all it can to make sure foreign governments cannot hack into American voting booths. More from WFIR's Evan Jones.
09-11 Warner-Elections Wrap1-WEB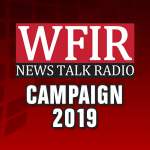 The assistant director at the Wason Center for Public Policy at Christopher Newport University has been crunching the numbers on November's legislative election. WFIR's Gene Marrano has more: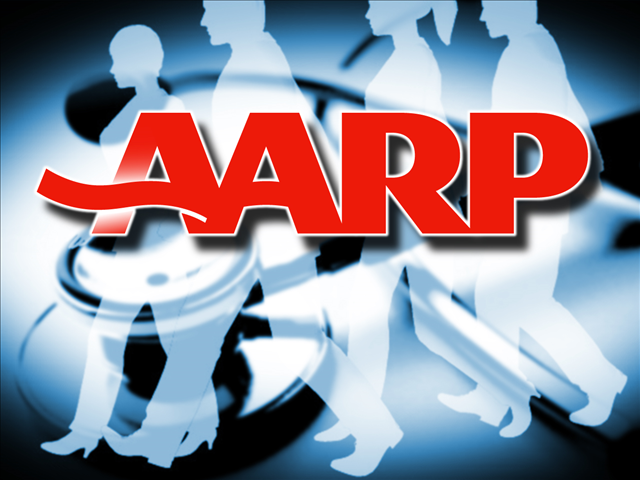 Virginia is just two months away from electing a new General Assembly, and this week AARP Virginia is launching a voter-engagement program to inform candidates and voters about key issues impacting people age 50 and older. WFIR's Ian Price has more: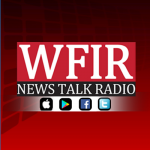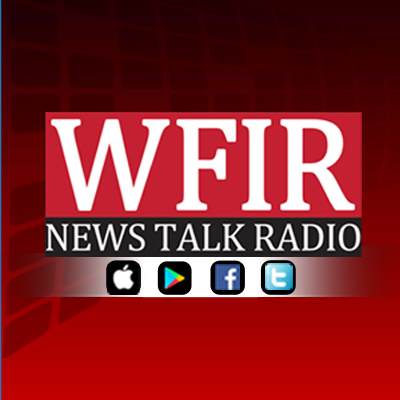 A former California state senator worked his way through Virginia last week and stopped in Roanoke on Friday – making his case for changing the way electoral colleges choose the President. WFIR's Gene Marrano spoke with Ray Haynes:
Click below to hear an extended conversation with Ray Haynes on the National Popular Vote Interstate Compact:
We hear or read about it from listeners on certain polls – especially where politics are concerned – how accurate are these phone surveys? WFIR's Gene Marrano spoke with the head of Roanoke College's Institute for Policy and Opinion Research:
Click below to hear the complete conversation with Dr. Harry Wilson about polling methodology: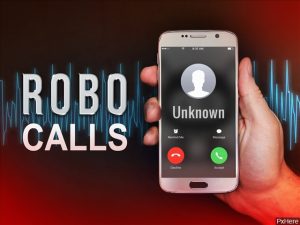 Congress returns to session next week after the August recess. And while many highly partisan divisions remain, U.S. Senator Mark Warner says there are several proposals that deserve support from both parties. In particular, proposals designed to limit the number of robocalls, as WFIR's Evan Jones report:
Warner spoke live Wednesday morning on WFIR. Here is the full conversation:
U.S. Senator Mark Warner joined the Roanoke Valley's Morning News live today for a wide-ranging conversation that included election security, border security, and his hopes for legislation may have chances of passage in a deeply-divided Congress. Here is the full conversation: