State and National Government
RICHMOND, Va. (AP) — Virginia Gov. Ralph Northam called on lawmakers Wednesday to raise teacher pay and give tax breaks to low-income families during his yearly address to the General Assembly. The Democratic governor also pitched the Republican-controlled legislature on decriminalizing possession of marijuana, extending high-speed internet access in rural areas and allowing no-excuse absentee voting. The grab-bag policy pitch comes as lawmakers kick off the 2019 legislative session. This year marks the 400th anniversary of the founding of the House of Burgesses in Jamestown, the New World's first representative legislative assembly.
All 140 legislative seats will be up for election this year in contests determining partisan control of the assembly. That means many pieces of legislation — including those backed by Northam — are more likely to be used as ammo in political campaigns than actually becoming law. Still, Northam repeatedly called on lawmakers of both parties to work together, a word he repeated throughout his speech. "It can be tempting to retreat to our corners and shout at each other. But I believe we all have that internal moral compass, the one that guides us toward the right thing to do. I hope we all follow it this session," Northam said.
The session is likely to be dominated by debate on tax policy. The 2017 federal tax overhaul is set to produce a multibillion dollar windfall in state taxes if tax rates and deductions go unchanged. Northam has proposed using the new money to pad the state's rainy day fund and extend tax credits to families making $54,000 a year or less. The governor said state should target lower-income taxpayers because the benefits of the federal tax cuts are weighted toward the wealthy and corporations. "In Virginia, we can work together to restore balance and fairness on the state level," Northam said.
Republicans, eager to win back suburban voters who have fled the GOP during Donald Trump's presidency, have argued forcefully for returning most of the projected new money to taxpayers. They've called Northam's plan a "hidden" tax on the middle class. "We will insist that state government balance its books without taking more of your family's earnings," said Del. Bob Thomas.
Virginia also has extra money to spend thanks to a stronger-than-expected state economy and increased federal defense spending. Northam has proposed boosting a 3 percent pay raise for teachers scheduled to take effect July 1, kicking it up to 5 percent.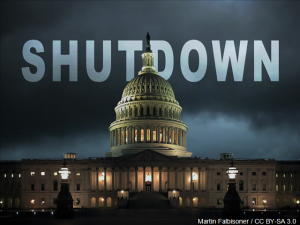 The partial federal government shutdown is three weeks old as of tomorrow, with little sign of any immediate end. Virginia's elected representatives remain very much divided on how to proceed from here. Democrats like Senator Tim Kaine say many groups suffer as a result — like farmers. But Republicans like Congressman Ben Cline say President Trump is doing the right thing by standing up to address border security. WFIR's Evan Jones has more:
Governor Ralph Northam's State of the Commonwealth Address will touch on a variety of topics tonight. What to do about Interstate 81 and how to pay for it is of great interest locally. More from WFIR's Gene Marrano: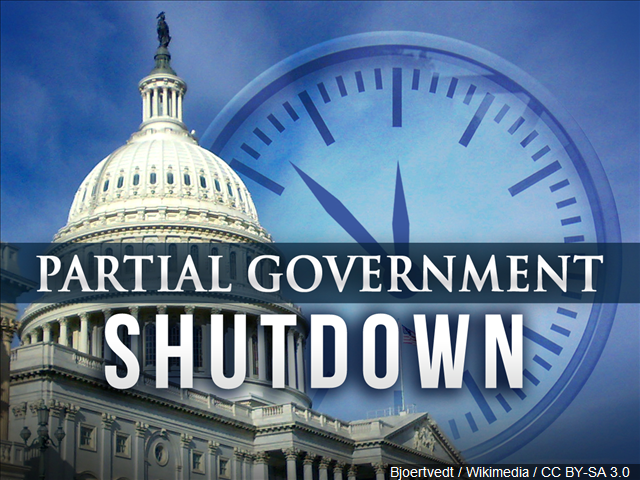 Virginia's U.S. Senators joined some of their Democratic colleagues in addressing the chamber in response to President Trump's live Oval Office address last night about border security. WFIR's Ian Price has details: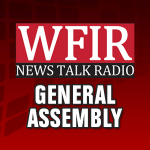 Virginia lawmakers are back in Richmond to begin this year's General Assembly session. It is the shorter session in the state's two-year cycle, but our political analyst says there will be no shortage of ultra-political and partisan debate and votes. WFIR's Evan Jones has more:
Its the first day of the 2019 General Assembly session. You could also call it "Mister McNamara Goes to Richmond" as WFIR's Gene Marrano reports: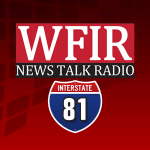 RICHMOND, Va. (AP) _ Democratic Gov. Ralph Northam and several Republican lawmakers are tentatively backing a plan to add tolls to I-81 in western Virginia that could cost as much as $50 for trucks and $25 for cars to use the entire 325-mile highway. Northam and lawmakers said at a Tuesday news conference that the interstate is in critical need of about $2 billion in upgrades to improve safety and traffic flow. They said they support a plan advanced by the Commonwealth Transportation Board to add tolls and would allow commuters to buy an annual pass, projected to be about $30. Northam and lawmakers said they were open to discussing other funding options, like tax increases. But they said they wanted to finalize a funding source during this year's legislative session.
New 8th district Republican delegate Joe McNamara isn't wasting any time. Before he even sits in on his first General Assembly session tomorrow, the former Roanoke County supervisor has introduced a bill – "HB 1980" – which would better align Virginia tax laws with changes enacted at the federal level last year. McNamara says his bill would make the tax code alignment revenue-neutral. He succeeds Greg Habeeb, who retired before his term was up this fall. McNamara also says he plans to run for reelection.
Its January and that means Virginia General Assembly time – more on the 2019 session that reconvenes tomorrow from a local delegate. WFIR's Gene Marrano has that story:
RICHMOND, Va. (AP) _ Virginia Gov. Ralph Northam wants to make it easier to vote early and harder for political candidates to bring in big checks.  The Democratic governor outlined a package of proposed legislation Monday that includes a bill to allow no-excuse absentee voting. Virginia currently limits absentee voting to people with qualifying reasons. The governor is also proposing new campaign finance limits that would cap donations at $10,000, block direct donations from corporations, and prohibit lawmakers from the personal use of campaign funds. Northam said the proposals would boost public confidence in politics but added that his political action committee will continue to accept large corporate donations until the laws are changed. The GOP-controlled General Assembly has defeated similar proposals in past years. This year's legislative session starts Wednesday.