State and National Government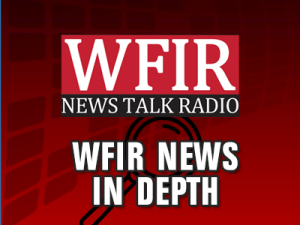 It was one year ago that Virginia, the country and world were starting to adjust to the growing health threat from COVID-19. New restrictions were altering our lives in almost every way, and that was before the numbers started to explode. WFIR's Evan Jones takes us back one year as he reports in depth:
It was one year ago this week that federal and state governments implemented widespread restrictions in response to what was then a little-understood COVID-19. 5th District Congressman Bob Good is among the many critics, mainly Republicans, who say governments have done far more harm than good since then in response. More from WFIR's Evan Jones:
Virginia's ABC is now conducting on-line lotteries for some of the highest-demand, lowest-supply bourbons out there: Van Winkle bourbon products. But the most expensive bottle on the Van Winkle list does not come near to approaching the highest-price bourbon lottery of late. WFIR's Evan Jones has more in this News Extra:
Click here for the Virginia ABC liquor lotteries page.
Republican Amanda Chase, the self-described "Trump in heels" running for Virginia governor, said recently that a fellow state senator seeking the Democratic nomination in the race would not "be a governor that supports everyone" because she heads the Black caucus. The remarks about state Sen. Jennifer McClellan came during a campaign event Chase said took place Monday night. A video clip was circulated online by a Democratic super PAC, American Bridge 21st Century. In a statement, McClellan called the remarks bigoted and racist and said they have no place in Virginia politics. Chase said she stood by them.
Governor Ralph Northam may have endorsed Delegate Jay Jones for the Democratic nomination for Attorney General but two-term incumbent Mark Herring has received his own high-profile support – Democratic Virginia House Speaker Eileen Filler-Corn calls Herring "a leader on the issues that matter most," also saying she is "proud to endorse his reelection effort." Filler-Corn today cited Herring's work to reduce gun violence, expand health care access and to protect seniors from fraud.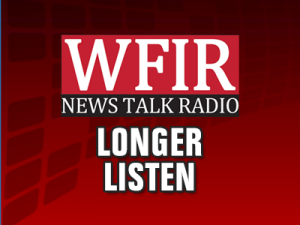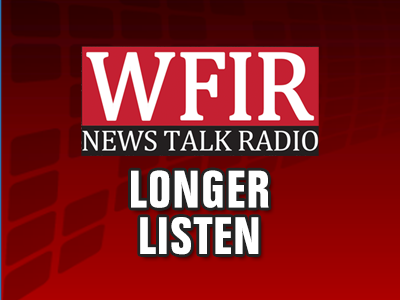 In wake of recent controversy surrounding the Virginia Parole Board, Roanoke County Republican state Senate Senator David Suetterlein is calling for reforms he believes would provide more transparency and accountability. Suetterlein recently spoke to WFIR's Clark Palmer about changes he wants to bring to the Parole Board for this longer listen segment.
RICHMOND, Va. (AP) — Democratic Gov. Ralph Northam announced Friday he had signed 80 new bills into law, including a measure that will end a ban on abortion coverage for insurance plans offered through the health benefits exchange in Virginia.
Northam also signed bills that will shift municipal elections from May to November, provide financial aid to students regardless of immigration status, and prohibit school boards from suing families to collect debts on unpaid school meals, his office said in a news release.
"These new measures will support working Virginians, boost civic engagement, and help us continue building a stronger, more inclusive Commonwealth," Northam said in a statement. "I am grateful to the General Assembly for their hard work on these important issues, and I am proud to sign these bills into law."
The abortion legislation, sponsored by Sen. Jennifer McClellan and Del. Sally Hudson, undoes a ban enacted during Republican Gov. Bob McDonnell's administration that contained very narrow exceptions. The legislation will allow insurers to cover abortion services but will not require them to do so.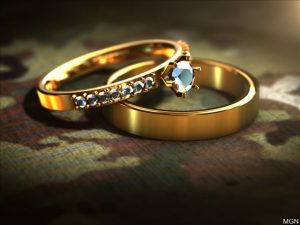 A Franklin County wedding venue has filed a lawsuit that challenges Governor Northam's order that limits wedding gatherings to 25 people. but Northam says it is one of many necessary health safety measures. The Roanoke Times reports the lawsuit by Belle Garden Estate in Wirtz contends limitations as they apply to religious-affiliated weddings violate Constitutional protections. Earlier this week, Northam said weddings run the risk of being major spreaders of COVID-19. WFIR's Evan Jones has more;
Governor Northam tells students and staff at Salem High School he is working to permit more people to attend sports events — and to upcoming graduation ceremonies. The governor and his wife Pam are visiting many schools across the state in his push for greater renewed in-person instruction. Before touring this morning, he spoke on Salem High's P.A. system:
But any change is not likely until the end of this month. Northam said earlier this week he expects his current executive orders to remain in place through March — but some may be eased or lifted come April first.