Across Virginia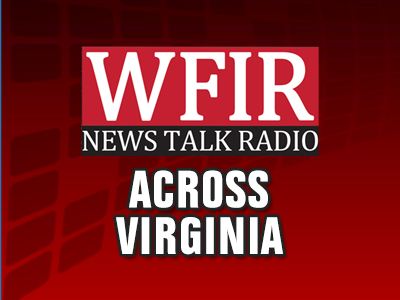 DINWIDDIE, Va. (AP) — A man mistook his best friend for an intruder outside his Virginia home and fatally shot him, authorities said.
Matthew Sharpf and his family were asleep in their home Tuesday night when Jonathan Hankins showed up unexpectedly, Sheriff's Maj. William Knott told The Richmond Times-Dispatch.
Hankins "came banging around to the door and the side of the house," Knott said. "I don't know whether it was to shock him, or whether it was a joke or prank."
Sharpf went to the door with a handgun and saw the silhouette of a person outside, Knott said. A shot fired through the front door struck and killed Hankins, he said.
"I don't think he intended to shoot," Knott said of Sharpf. "The gun discharged; it may have been an accident."
Hankins, who apparently went to Sharpf's house in Dinwiddie County for a visit, didn't announce who he was while outside Sharpf's home, Knott said. The men, both 37, had been best friends for years, Knott said.
Although the incident remains under investigation, Knott said there are no signs of a quarrel.
A member of Sharpf's family called the sheriff's office, and deputies found Hankins dead.
Sharpf was charged with voluntary manslaughter and released on an unsecured bond. He was arraigned Thursday and a preliminary hearing was set for July 26.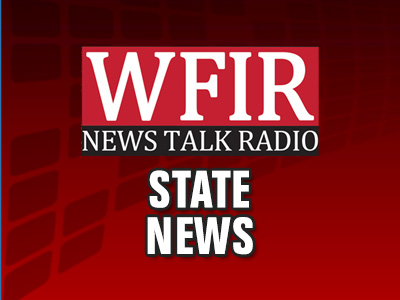 RICHMOND, Va. (AP) — It's been nearly three decades since Virginia's only woman to win a statewide race held political office.
That drought will end in November when voters decide whether Democratic Del. Hala Ayala or former Republican legislator Winsome Sears will be their next lieutenant governor. Either will make history as the first woman of color to serve statewide.
In interviews this week, after Ayala's win in the Democratic primary Tuesday, both Democratic and Republican women expressed excitement about the race and frustration that it's taken so long to get here.
"I'm thrilled we will be saying 'Madam President' come next year," Republican state Sen. Siobhan Dunnavant said, referring to how the staid chamber addresses the lieutenant governor who oversees it.
The lone female statewide officeholder in Virginia's long history is Democrat Mary Sue Terry, who served as attorney general from 1986 to 1993.
"If a UFO came and stayed long enough to observe our situation, one gender has most of the power and the majority is second-class," Terry said during a recent speech at a museum event, the Martinsville Bulletin reported. "There is something wrong with this picture."
Barring some extraordinary turn of events, this year's race will pit Ayala, a cybersecurity specialist who launched her political career in 2017 in response to the election of Donald Trump, against Sears, a Marine veteran who has made history as a woman in politics before. Each has cast the other as a radical or extremist.
Sears, who won the GOP nomination at a convention last month, got her start in elected office in 2001 when she stunned both parties by defeating a 10-term Democrat in an overwhelmingly blue district to become the first Black Republican woman elected to the House of Delegates.
She served just one term before deciding not to seek reelection. After moving, she unsuccessfully challenged U.S. Rep. Bobby Scott in a race The Associated Press described as "a campaign of raw invective."
She went on to serve on the State Board of Education and more recently as the national chair of an organization dedicated to reelecting Trump. She's also led a men's prison ministry and served as director of a women's homeless shelter.
The 57-year-old who immigrated to the United States from Jamaica in 1970 when she was 6 describes herself in part as "Christian. Wife. Mother," in her Twitter bio.
Sears lives in the Winchester area, where she runs an appliance, plumbing and electric company. She will join GOP gubernatorial nominee Glenn Youngkin and attorney general nominee Jason Miyares on their party's ticket.
Staunchly conservative, Sears generally opposes abortion rights and gun control, and would support overhauling education funding to increase school choice.
In an interview Friday, she seemed unfazed about the possibility of making history again in November.
"Once you win, it's history. What matters is going forward. What do you do with the office now that you have it? I'm going to be focusing on education," she said.
Lieutenant governor, a position first in the line of succession to the governor, mainly involves presiding over the procedural flow of bills through the Senate and breaking tied votes, though the job can also be used to advocate on policy issues.
The role is often a stepping stone to higher office, and with the Senate closely divided, it's an important one. Outgoing Lt. Gov. Justin Fairfax has broken ties on a number of bills of significance, including Medicaid expansion and marijuana legalization.
Ayala, a 48-year-old mother of two whose campaign said she was not available for an interview, will be looking to keep the position in Democratic control for a third term.
She won Tuesday's competitive six-way primary, boosted by the support of much of the Democratic establishment, including endorsements from House Speaker Eileen Filler-Corn and Gov. Ralph Northam.
In a statement after her victory, Ayala emphasized her personal story, including her father's death to gun violence and a harrowing pregnancy during which she relied on Medicaid for health care.
"I understand the struggles so many Virginia families face because I've lived them," she said.
Ayala, who is of Afro-Latina, Irish and Lebanese heritage, worked at a gas station while pregnant with her son before getting a college degree and starting a career in cybersecurity. She ran for delegate after helping organize the Women's March on Washington after Trump's election in 2016. She defeated a four-term incumbent, Rich Anderson, who now chairs the Republican Party of Virginia. She beat him again in 2019 when he challenged her.
She supports abortion rights and campaigned on a promise to expand paid family leave and tighten gun control laws. Filler-Corn said Ayala is smart and "fearless," with a collaborative approach.
"Hala Ayala is closer to shattering one of the highest glass ceilings in Virginia elected office, which would be a triumph for the entire Latino community," Nathalie Rayes, Latino Victory Fund president & CEO, said in a statement.
Ayala will be the only woman on the Democrats' statewide ticket this year, joining incumbent Attorney General Mark Herring and former Gov. Terry McAuliffe. McAuliffe ran away with the gubernatorial nomination contest, defeating four primary opponents, including state Sen. Jennifer McClellan and former Del. Jennifer Carroll Foy, either of whom would have become the nation's first Black woman governor if elected.
There will still be one woman in the marquee race: Princess Blanding, who is running as an independent, qualified this week to appear on the general election ballot.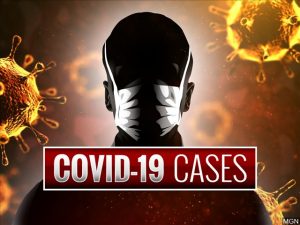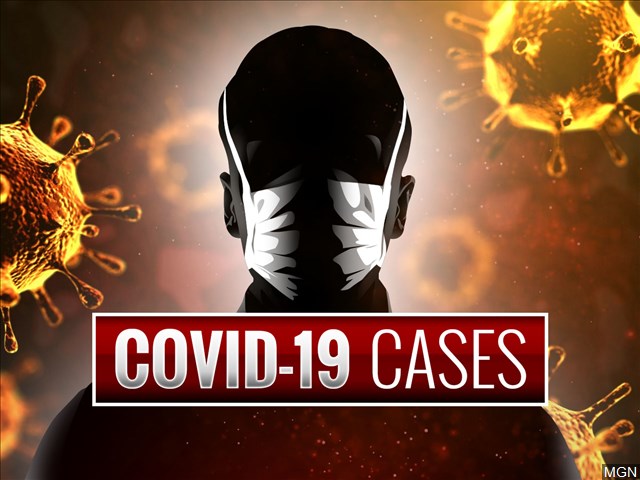 The VDH today reported no new coronavirus deaths but 5 new related hospitalizations in the Roanoke Valley in the latest 24-hour reporting period. State officials are also reporting 18 new coronavirus cases among Roanoke City, Roanoke County, Salem and Botetourt County. According to the department, there are 4 new cases, and 1 new hospitalization in Roanoke City , 8 new cases and 3 new hospitalizations in Roanoke County, 3 new cases and 1 new hospitalization in Salem, and 3 new cases in Botetourt County.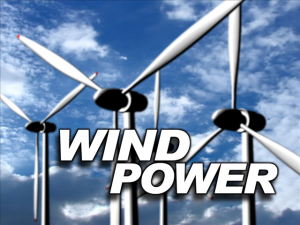 A Martinsville-based education provider is offering certification training specifically for workers looking to move into wind energy technician careers. It comes as wind power jobs are growing in Virginia, and they are expected grow even more in coming years. WFIR's Evan Jones has more: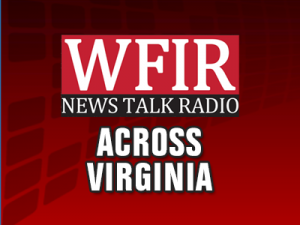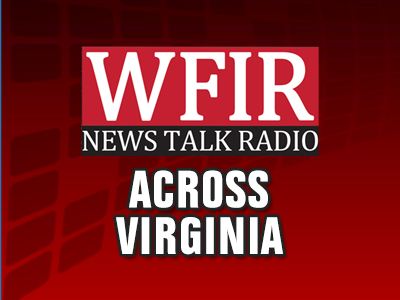 The Charlottesville City Council is offering to transfer ownership of one (1) or two (2) statues/outdoor bronze sculptures to an entity, upon terms deemed by City Council to be appropriate and advantageous. From June 7, 2021 through midnight on July 8, 2021 the City's offer is extended to any museum, historical society, government or military battlefield interested in acquiring the Statues, or either of them, for relocation and placement. On or after July 8, 2021, if the statutes, or either of them, has not been transferred to such an entity for relocation and placement, City Council may make other disposition(s).
The Charlottesville City Manager issues this Request for Statements of Interest ("RFI") [<–the RFI information at this link will be published on June 8, 2021] to determine whether, and how many, entities are or may be interested in discussing specific terms for acquisition of either or both statues.
The statues that are the subject of this RFI are (i) a bronze statue/ sculpture of Confederate General Robert E. Lee and (ii) a bronze statue/ sculpture of Confederate General Stonewall Jackson. The Lee Statue is located in a City park situated on West Market Street, between 1st Street North and 2nd Street NE. Information regarding the Lee Statue can be found at: https://www.dhr.virginia.gov/historic-registers/104-0264/ . The Jackson Statue is located in a City park situated on 4th Street NE, between East Jefferson Street and West High Street. Information regarding the Jackson Statue can be found at: https://www.dhr.virginia.gov/historic-registers/104-0251/.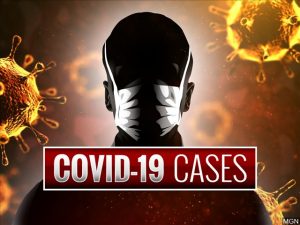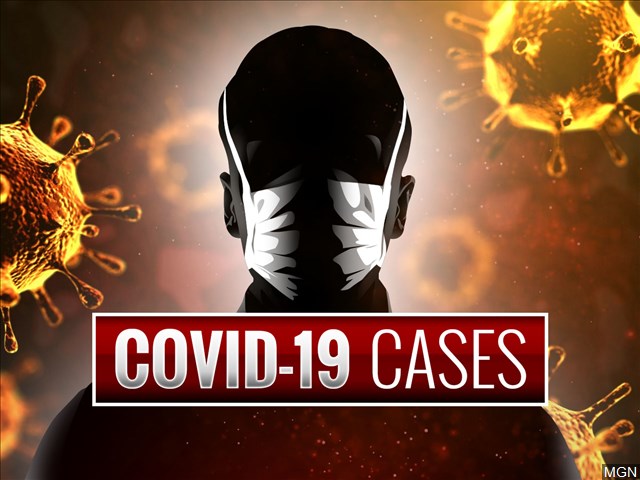 The VDH today is reporting 3 new coronavirus deaths but no new related hospitalizations in the Roanoke Valley in the latest 24-hour reporting period. State officials are reporting 4 new coronavirus cases among Roanoke City, Roanoke County, Salem and Botetourt County. According to the department, there are 2 new deaths in Roanoke City, and 4 new cases and 1 new death in Roanoke County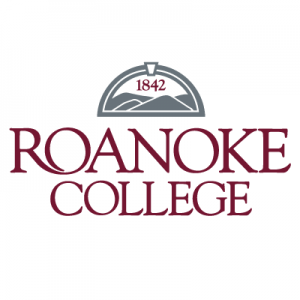 Former Gov. Terry McAuliffe and Attorney General Mark Herring hold strong leads in the races for the Democratic nomination for governor and attorney general in Virginia, each registering 49% support from likely voters in Tuesday's primary election, according to The Roanoke College Poll. A total of 637 likely Democratic voters were interviewed between May 24 and June 1, and the Poll's margin of error is +3.9%.
The race for lieutenant governor is open with Del. Hala Ayala leading Del. Sam Rasoul 16%-11%, with five other candidates trailing and 45% still undecided. As expected, Ayala tends to fare better in Tidewater and Northern Virginia while Rasoul does well in Southwest Virginia and the Shenandoah Valley.
Among gubernatorial candidates, former Del. Jennifer Carroll Foy trails McAuliffe with 11%; Sen. Jennifer McClellan has the support of 9% of likely voters, while Lt. Gov. Justin Fairfax (5%) and Del. Lee Carter (1%) lag behind. Del. Jay Jones is far behind Herring with 20% of voters saying they will vote for him for attorney general.
Views of candidates
McAuliffe has a favorable/unfavorable rating of 73%/9% among Democratic voters. Justin Fairfax is seen favorably by 39%, but 22% hold a negative view of him. Most likely voters don't know enough about Carroll Foy (60%), McClellan (63%) or Carter (85%) to have an opinion about them. While two-thirds (67%) of Democratic voters don't know enough about Republican gubernatorial candidate Glenn Youngkin to have an opinion, he is viewed favorably by only 5% and negatively by 27%.
The economy was most often mentioned by likely voters as the most important issue (18%), while 14% reported COVID as most important, followed by education (8%), health care (8%), economic inequality (7%), race relations (6%), climate change (6%), and gun control (5%), with several other issues registering concern. Voters are almost evenly split between preferring a candidate who best represents their interests (48%) or one who can win in November (44%).
Views of elected officials and the Democratic party
A large majority of Democratic voters (92%) approve of the way Joe Biden is handling his job as president, while only 5% disapprove. Job approval for Gov. Ralph Northam sits at 90% among respondents, while 5% disapprove of his performance.
Respondents were more likely to see the Virginia Democratic Party as too conservative (18%) rather than too progressive (5%), but 74% feel it is about right ideologically. Likewise, the national Democratic Party is seen as too conservative by 22%, too progressive by 13%, but 58% feel it is about right in terms of ideology.
Among the small group that disapproved of Northam's performance, 39% think he is too liberal, while 28% think he is too conservative. Conversely, 40% of those who disapprove of Biden's job performance think he is too conservative while 37% think he is too liberal.
Analysis
"To the surprise of few, McAuliffe and Herring appear headed for victory on Tuesday," said Dr. Harry Wilson, Senior Political Analyst of the Roanoke College Poll. "The race for lieutenant governor is there for the taking, with a large percentage of the electorate undecided on their decision. It is also clear that the Democratic primary electorate in Virginia is well-educated, upper-income and very liberal, but McAuliffe, arguably not the most far-left candidate, appears set to win the election."
Methodology
Interviewing for The Roanoke College Poll was conducted by The Institute for Policy and Opinion Research at Roanoke College in Salem, Va. between May 24 and June 1, 2021. A total of 637 voters likely to vote in the Democratic primary election in Virginia were interviewed. Telephone interviews were conducted in English with polling support provided by Reconnaissance Market Research. The sample was drawn from a list of registered voters compiled by L2 Political, a non-partisan provider. Participants were sampled from that list, which has phone numbers associated with approximately 72% of the registered voters in Virginia. The list included both landlines and cell phones. Cell phones constituted 53% of the completed interviews.
Questions answered by the entire sample of 637 residents are subject to a sampling error of plus or minus approximately 3.9% at the 95% level of confidence. This means that in 95 out of 100 samples like the one used here, the results obtained should be no more than 3.9% percentage points above or below the figure that would be obtained by interviewing all Virginia likely voters who have a home telephone or a cell phone. Where the results of subgroups are reported, the sampling error is higher.
Quotas were used to ensure that different age groups and regions of the Commonwealth were proportionately represented. The data were statistically weighted for gender and race. Weighting was done to match the modeled general and race demographics of the 2017 Virginia Democratic primary. The stated margin of error, 3.9%, was adjusted to account for the design effect, 1.032, due to weighting.
The Institute follows the American Association for Public Opinion Research's Code of Professional Ethics and Practices and is a charter member of that association's Transparency Initiative.
A copy of the questionnaire, topline, and crosstabs may be found here.
More information about the Roanoke College Poll and the Institute for Policy and Opinion Research may be obtained by contacting Dr. David Taylor, IPOR director, at taylor@roanoke.edu or (540) 375-4933 or the Roanoke College Office of Marketing and Communication Office at (540) 375-2282.
The Roanoke College Poll is funded by Roanoke College as a public service.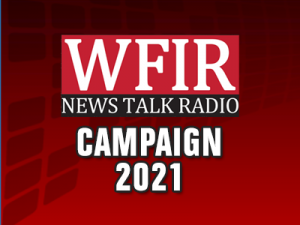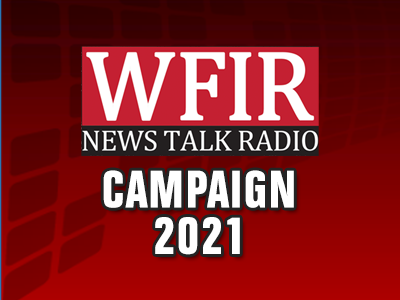 Democratic party voters have plenty of choices at next Tuesday's statewide primary, and our political analyst says there is a clear choice between establishment candidates and younger ones pressing progressive agendas even harder. There are five candidates on the Democratic ballot for governor, six for Lieutenant Governor, and two for Attorney General. Whoever wins the Democratic nod for governor will go up against Republican Glenn Youngkin, a political newcomer who won his party's nomination even after entering the race later than the others. WFIR's Evan Jones has more:
UPDATE: The pipeline protesters have been arrested after halting work on that portion of the pipeline for seven hours.
PREVIOUS: Mountain Valley Pipeline protesters have established a blockade in the Pembroke area of Giles County that is preventing MVP workers from accessing the construction site. According to Appalachians Against Pipelines, the blockade includes a large wooden duck, with three people locked to it and another person on top.