Across Virginia
One of Virginia's current college savings programs is about to undergo some fundamental changes, and it is ending in its current form next week for anyone not yet enrolled. The "Prepaid529" program will cover full tuition and fees at any Virginia public university, and the deadline to enroll in the present prepaid program is next Tuesday. Other 529 programs remain unchanged, as WFIR's Evan Jones reports:
Click here for the Virginia529 website. There is a link on the home page to full information on coming changes to the current prepaid program.
RICHMOND, Va. (AP) _ Virginia Lt. Gov. Justin Fairfax is blasting his own political party for not letting him sponsor a table at major fundraising event. The Democratic Party of Virginia recently rejected Fairfax's bid to donate $2,500 to pay for a table at the party's annual Blue Commonwealth dinner. DPV spokesman Jake Rubenstein said the party does not feel "comfortable" accepting money from Fairfax after two women came forward accusing him of sexual assault. Fairfax has denied the allegations and his spokesman Lauren Burke said the party is denying Fairfax due process. Rubenstein said neither Gov. Ralph Northam nor Attorney General Mark Herring, who have both admitted to wearing blackface while young men, have sought to sponsor a table. Rubenstein said all three men are welcome to attend the June fundraiser.
Efforts continue to extend passenger rail from Roanoke to the New River Valley, and State Senator John Edwards sounds optimistic in can happen. One factor that he believes can help extend it to Christiansburg is the alliance between Virginia Tech and that big new Amazon headquarters complex planned for Alexandria, which already has a station along that route. WFIR's Evan Jones has more:
CHARLOTTESVILLE, Va. (AP) — The University of Virginia is reversing course on a planned increase in in-state tuition for undergraduates.The University's Board of Visitors said Friday that it would roll back the previously approved 2.9% increase for 2019-20 and hold base tuition for all in-state undergraduate students at the 2018-19 level for another year.Officials say the decision was made possible by the General Assembly's allocation of additional funds to support higher education in 2019-20.Lawmakers approved a budget item for next year to provide additional funding for public higher education institutions that maintain 2018-19 levels for undergraduate tuition and mandatory education and general fees.By agreeing to hold in-state undergraduate tuition at the 2018-19 level for another year, UVA will receive an additional $5.52 million from the state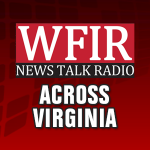 RICHMOND, Va. (AP) — Authorities say three people have been killed by falling trees that were toppled in storms across Virginia.News outlets report that the three women were killed on Monday. One woman had been driving in the evening in Henrico County, and the two others were in bed at their homes during the early morning hours in Stafford and Lunenburg counties.Henrico County police say the driver died at the scene after a tree fell and struck her car. They didn't provide her name. The 78-year-old in Stafford County had been pinned under a tree and her 82-year-old husband was taken to a hospital with injuries not considered life-threatening. Her identity also wasn't released.Victoria police Chief H.K. Phillips in Lunenburg County says Lena Gaulding was in her mid-60s.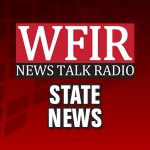 RICHMOND, Va. (AP) — New campaign finance records show Virginia Gov. Ralph Northam's fundraising efforts dried up after a scandal involving blackface. First quarter reports were released Monday. They show Northam, Lt. Gov. Justin Fairfax and Attorney General Mark Herring all struggling to raise money after a series of scandals involving the state's top Democrats erupted in early February. Northam and Herring both admitted to wearing blackface when they were younger and two women accused Fairfax of sexual assault, which he denies. All three have resisted calls to resign. The scandals and their effects on fundraising could hurt Democrats during this year's legislative elections. Virginia is the only state in the country where there's a reasonable chance that Democrats could flip control of the state legislature this year.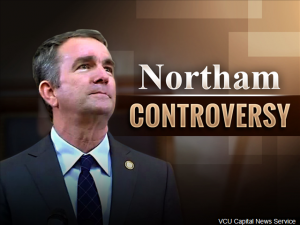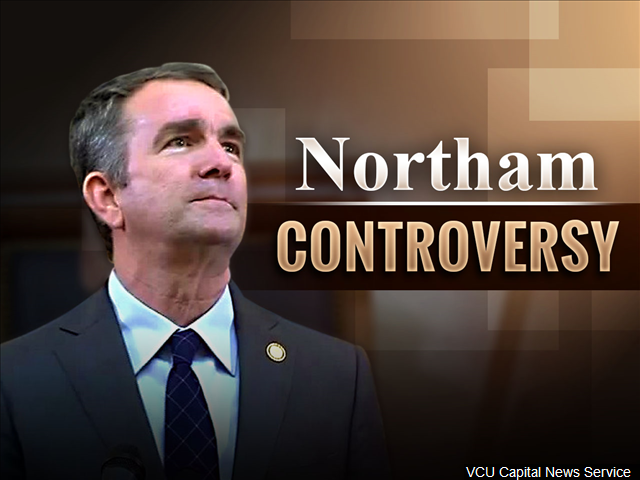 BURKE, Va. (AP) _ Virginia's governor has pulled out of an event where he would have faced protesters for wearing blackface in the 1980s. The Washington Post reported that Gov. Ralph Northam cited safety concerns for cancelling his appearance at a Sunday fundraiser for a Democratic state senator in northern Virginia.
The protesters were assembled in Burke by the Fairfax County NAACP and the state Republican Party. Northam had faced calls to step down in February after a
racist photo surfaced from his 1984 medical school year book. It included a photo of a person in blackface standing next to someone wearing a Ku Klux Klan
outfit. Northam denies being in that photo. But he has admitted to wearing blackface while portraying Michael Jackson at a dance party in the 1980s.
News release: The Cannonball Memorial Run will be stopping by the Virginia State Police Wytheville Division HQ on Sunday, April 14, at 3:30 p.m. to make a formal presentation to Trooper Lucas B. Dowell's parents and VSP colleagues. Trooper Dowell, 28, was shot and killed in the line of duty Feb. 4, 2019, while assisting with the execution of a search warrant in Cumberland County. He was a Chilhowie, Va. native and was a member of the Appomattox Division Tactical Team (equivalent of a police SWAT Team). Trooper Dowell was assigned for patrol to the Appomattox Division's Area 20 Office, which encompasses Lynchburg and the counties of Amherst and Campbell.
SAN BERNARDINO – A crew of 12 officers will travel more than 3,000 miles in a "cannonball-style" drive from Redondo Beach, CA to Washington D.C. The crew will stop at each agency where an officer was murdered in 2018 to honor their service and ensure the officer, or the needs of the surviving families, will not be forgotten.
The crippling grief of losing an officer in the line of duty is worsened by the immediate need for resources, which are too often very scarce at smaller police agencies across the nation. This sad fact was the basis of the formation of the Cannonball Memorial Run, which was started by San Bernardino County Sheriff's Department Sergeants John Bannes and Jason Hendrix.
"These fallen officers are our family, Bannes said. They went to work one day with every intention to help people and keep their neighborhoods safe but instead they were murdered. We owe them gratitude for their sacrifice but we also owe their families an immediate support system to help them when they need it most."
Bannes and Hendrix were deeply impacted by the blatant ambushes on police in 2016. They decided to jump in a car, with their friend, Sheriff's Sgt. Mike Rude, and drive to each agency where the officers had been murdered to show support and camaraderie. As they traveled to some of the smaller departments and saw surviving families without ample support, Bannes and Hendrix vowed to make a difference.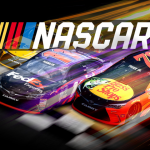 RICHMOND, Va. (AP) — Denny Hamlin would love to think he has an advantage when it comes to racing at Richmond Raceway. The Joe Gibbs Racing star has won three times on the 0.75-mile, D-shaped oval and has been coming to the track for much of his life, even long before the Virginia racer became a driver in the Monster Energy NASCAR Cup Series.
"I don't know if there's any advantage for sure, but I certainly feel like I know what I need out of the car to be successful here," Hamlin said Friday. "Certainly this is kind of our wheelhouse for tracks you could say."
The Daytona 500 winner has plenty of reason to feel good heading into the weekend. He's already won twice this year, but his last victory at Richmond came in the fall of 2016. Teammate Kyle Busch swept both races last season, has already won three times this season and is trying to follow up a victory last weekend at Bristol.
Hamlin hopes familiarity can keep his solid start going.
"I've always loved coming to this race track. It is home. It's one that I've been to many, many times when I wasn't racing," he said. "It is certainly the home track for me but it's just exciting because I know that I could very well have a great weekend ahead of us, really focus a lot of my efforts on how can we go out there and dominate the race, not just win, but dominate. Really, that's been the focus for the last five days."
Teammate Martin Truex Jr. has been close to winning with second-place finishes at Atlanta and Phoenix, and said Busch is on the kind of role that makes him seem invincible. Besides his success in the Cup series, Busch has started four races in the Truck series and won them all, and won three of four Xfinity races.
"You look at a couple of races like last week. He even said he wasn't going to win the race and the next thing you know he's leading. They stay out and he's leading and he drives off into the sunset," Truex said.
"This sport is kind of cyclical. There's a lot of highs and lows, but once you get on a roll — I've been on teams where you just get on a roll and you can't do anything wrong. Then there's other times like for us this year, it doesn't seem like you can do anything right. It's just the way it goes sometimes and you just have to work through it all and keep pushing to try to find more speed all the time."
Busch admits that luck has been on his side at times this season, as well as momentum. If he can keep it going on Saturday night, he'd join three Hall of Famers — David Pearson (three, 1965-66), Richard Petty (seven, 1970-1973) and Bobby Allison (three, 1982-83) — as the only drivers to win three consecutive races on the track.
Such achievements, he said, are not his focus, but nonetheless special.
"If we can win three in a row here at Richmond and match names like that — the Godfathers of our sport that built our sport to what it is today — would be pretty cool," he said.
So would keeping the momentum going. Busch has finished in the top 10 in each of his last 10 races.
"There's no question there's momentum. Absolutely," he said. "You can go through the whole beginning stretch of the season — we've had a really good stretch to the beginning of this season and unfortunately we're coming up to one of my most favorite race tracks in the world, Talladega, in a couple weeks, that can certainly end that momentum at any particular moment and knock you down off your pedestal or whatever you want to call it.
"Then you have to figure out how to rebound and get back. I think that's where our strength is and we've had some moments in some of these races that we've kind of been knocked off that we've been able to rebound and come back up through. Just treat it like anything else and focus forward," he said.
FARMVILLE, Va. (AP) – Longwood University has announced the largest gift in its history, a $15 million contribution that will be used for the construction of a new campus events center. The donation is from Joan Brock, a philanthropist who graduated from Longwood in 1964. The Joan Perry Brock Center will be used for university-wide ceremonies, athletic events, lectures and concerts. The facility is now in its early design stages. Construction is expected to be completed by the spring of 2022. The center will be used as a home for Longwood's men's and women's Division 1 basketball programs. It is expected to seat between 2,500 and 3,000. Preliminary estimates of the total cost of the building range from $35 million to $40 million. Longwood is the third-oldest public college or university in Virginia.