Across Virginia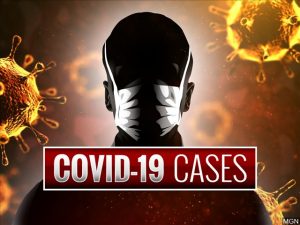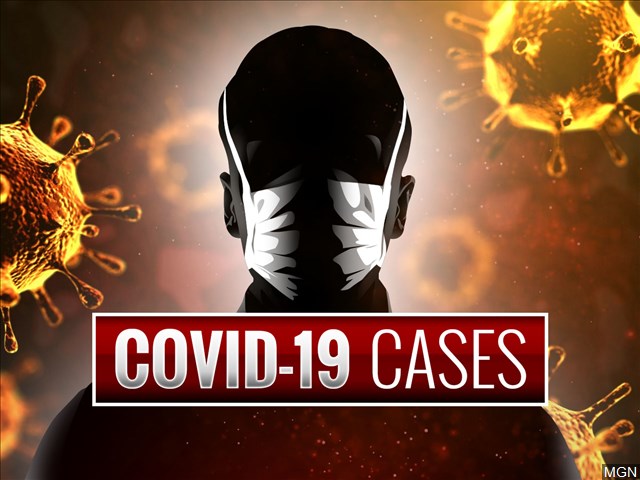 State health officials report 25 new coronavirus cases and 3 new hospitalizations for the Roanoke Valley in the latest 24-hour reporting period. There is also 1 new COVID-related death among Roanoke, Salem and Roanoke and Botetourt Counties. State health officials report 6 new cases and 1 new hospitalization in Roanoke City, 13 new cases in Roanoke County, 4 new cases, 1 new hospitalization, and 1 new death in Salem, and 2 new cases and 1 new hospitalization in Botetourt County.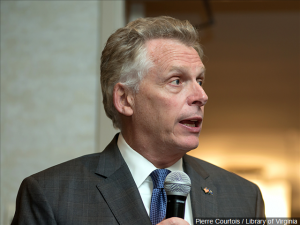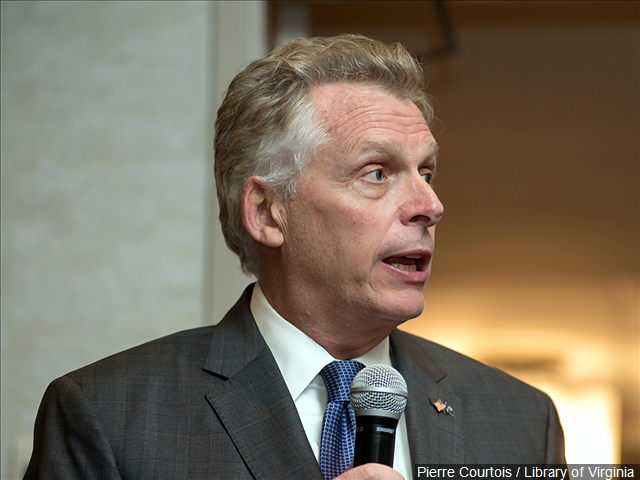 From the Wason Center at Christopher Newport University: With just over 6 weeks until Virginia Democrats' June 8 gubernatorial primary, former governor Terry McAuliffe holds a commanding lead. McAuliffe has the support of 47% of Democratic voters, followed by Lt. Gov. Justin Fairfax (8%), Richmond Sen. Jennifer McClellan (6%), former Prince William Del. Jennifer Carrol Foy (5%) and Manassas Del. Lee Carter (1%). More than a quarter of voters remain undecided (27%). WFIR's Evan Jones has more on this poll:
Almost two out of three Democratic voters (64%) say they are undecided in the crowded contest for the party's lieutenant governor bid, but Del. Sam Rasoul has emerged as the front runner with 12% support. Del. Elizabeth Guzman led the rest with the support of 4% of Democratic voters, but she withdrew from the race while the survey was in the field. None of the remaining candidates received more than 2% support. WFIR's Evan Jones reports on this poll:
Seeking his party's nomination for a third term as attorney general, incumbent Mark Herring (42%) has a solid lead over Norfolk Del. Jerrauld "Jay" Jones (18%), with 34% of Democratic voters undecided.
Governor Northam has issued an executive order allowing people to sit at the bar of a restaurant for service, if you can be spaced out effective immediately. However, the alcohol curfew remains at midnight. Northam said that more restrictions will be lifted as more Virginians get COVID vaccinated.
Click here to read the full executive order.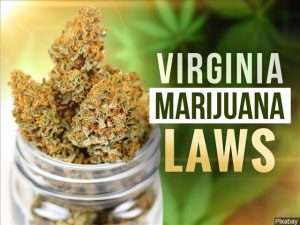 Governor Northam says Virginia's new marijuana law will help many residents avoid facing lifetime roadblocks over a marijuana possession conviction. But critics say as written, the measure creates new problems. More from WFIR's Evan Jones:
(Associated Press) — The legislation would allow adults 21 and up to legally possess up to one ounce (28.3 grams) of cannabis without the intent to distribute beginning July 1. It also would allow the home cultivation of up to four plants per household beginning July 1. Public use of the drug will be prohibited.
"This is not going to generate some ganjafest at Jiffy Lube pavilion out in the parking lot, because that is smoking in public. Just like you can't drink in public, you can't smoke in public under this," Democratic Sen. Scott Surovell said.
It will be years before legal retail sales follow legalized possession. The bill lays out the complex process of creating a new state agency to oversee the marijuana marketplace, with sales beginning and regulations taking effect on Jan. 1, 2024.
Republicans, who overwhelmingly opposed the bill when it initially went through the General Assembly, railed against the latest version, citing several reasons.
GOP Del. Chris Head called the bill "a train wreck."
"The hard-fought compromise that barely made it out of this chamber and over to the Senate has just been discarded. And why is that? It's because some activists want marijuana legalized and they want it legalized now, consequences be damned," he said.
Some Republicans took issue with labor provisions in the new version of the bill, in particular a change that says the government can revoke or suspend licenses issued under the new law in cases where an employer has refused to "remain neutral regarding any union organizing efforts by employees."
During the legislative session, the Senate sought to legalize simple possession beginning in July, but House Democrats argued that legalization without a legal market for marijuana could promote the growth of the black market. The bill as passed in February would not have legalized simple possession until 2024.
Herring said Wednesday that home cultivation would give Virginians a way to legally acquire cannabis while the retail market is being put in place.
RICHMOND—Governor Ralph Northam today released the following statement after the jury in the Derek Chauvin trial returned a guilty verdict on all three counts.
"The life of George Floyd matters. He should still be alive today, and no courtroom decision can bring him back. But this decision is an important step. It is a step towards accountability for police. It is a step towards justice—for George Floyd, for his family, for his community, and for our entire country.
"I pray that today brings some small comfort to the family of George Floyd and all who loved him. May we honor his legacy by continuing on this march towards justice and meaningful change. We have a lot of work ahead."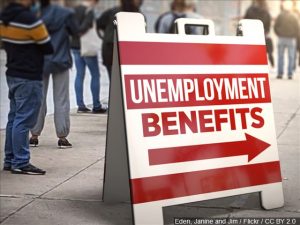 RICHMOND, Va. (AP) — Jobless workers collecting unemployment benefits will be required to report looking for work beginning in early June, the Virginia Employment Commission announced Tuesday.
The work search requirement, part of state and federal law, was suspended during the pandemic. The commission announced earlier this month that it would be reinstated, and on Tuesday gave the effective date: the week ending June 5.
"Claimants must search and report two job searches per week," commission spokeswoman Joyce Fogg wrote in an email.
The requirement will also apply to people who get Pandemic Unemployment Assistance.
Virginia Employment Commissioner Ellen Marie Hess said earlier this month that the requirement is coming back as demand for workers rises and as vaccines become more widely available.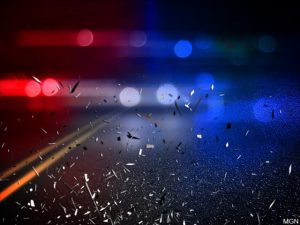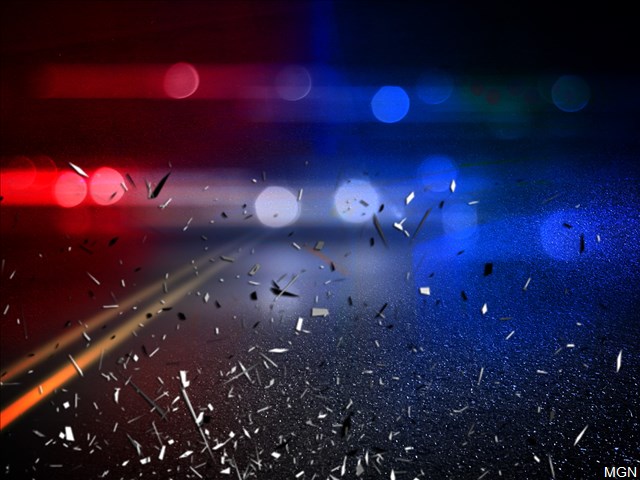 State Police say four Alexandria residents are charged with leading troopers on a high-speed chase that started on Interstate 81 in a vehicle stolen in Lynchburg — and inside the car was a firearm stolen in Winchester.. Troopers say the chase started Monday evening when the car was clocked doing 99 miles per hour on Interstate 81 in Pulaski County, and speeds during the pursuit sometimes topped 120 miles per hour. It ended two counties later at a dead-end lane in Grayson County. Police say the four suspects all took off on foot but were later taken into custody.
NEWS RELEASE: At 7:58 a.m. on Monday (April 19), Virginia State Police Sergeant D.D. Johnson was running radar on Interstate 81 in Pulaski County when an Acura sedan registered 99 mph in a posted 70 mph zone. The sergeant pulled in behind the Acura and activated his lights and sirens in an attempt to stop the vehicle, but the Acura refused to stop. A pursuit was initiated with the Acura reaching speeds of up to 120 mph.
The pursuit continued into Wythe County where the Acura exited the interstate and entered the Town of Wytheville. The Acura then headed south on Route 21 towards Grayson County.
The suspect vehicle continued to elude law enforcement and came to a stop at the end of Winterplace Lane in Grayson County. The four occupants then fled on foot. A search perimeter was immediately established with the assistance of the Grayson County Sheriff's Office, Town of Independence Police Department, Smyth County Sheriff's Office, Galax Police Department, the Alleghany County, N.C., Sheriff's Office and the U.S. Marshall Service.
A search of the Acura yielded the recovery of a firearm that had been reported stolen in Winchester, Va. The Acura had been reported stolen in Lynchburg, Va.
Over the course of several hours, all four individuals were located and taken into custody:
Malikai Robert-Elija Crawford, 21, of Alexandria, Va., was charged with possession of stolen property (Vehicle), possession of a stolen firearm, possession of firearm by convicted felon, possession of concealed weapon, reckless driving and one felony count of eluding police.
Reyanna Malikia Foreman, 19, of Alexandria, Va. She was charged with possession of a stolen firearm.
Two juvenile males, both from Alexandria, Va., were charged with numerous offenses, including possession of stolen property (vehicle) and possession of a concealed weapon.
Crawford and Foreman are being held at the New River Valley Regional Jail.
The incident remains on going at this time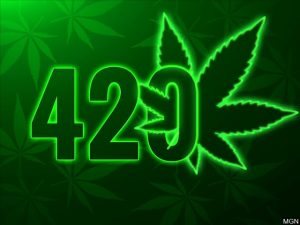 Many marijuana users call April 20th — or 4/20 — as "Weed Day", and this year, it comes as Virginia prepares to legalize possession of small amounts. AAA Mid-Atlantic says the new law's potential impact on highway safety should not be overlooked. Spokesperson Martha Mead says numbers from other states that previously passed similar laws send a cautionary message here, as WFIR's Evan Jones reports:
Possession of up to an ounce of marijuana becomes legal in Virginia July 1st.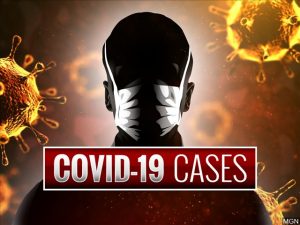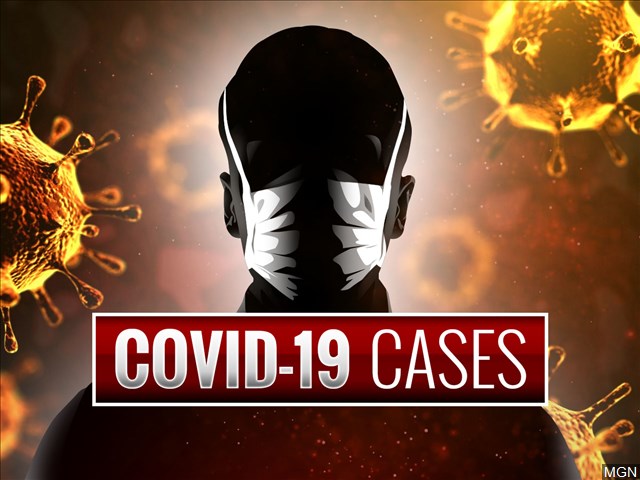 The latest numbers from the Virginia Department of Health, show no new coronavirus related deaths or hospitalizations in the Roanoke Valley. There are 27 new cases among Roanoke, Salem and Roanoke and Botetourt Counties in the latest 24-hour reporting period.State health officials report 9 new cases in Roanoke City, and Roanoke County, 5 new cases in Salem, and 4 new cases in Botetourt County.
Glenn Youngkin is one of the candidates pursuing the Republican nomination for Virginia Governor and he has made improving the Commonwealth's economy a focus of his campaign. He recently spoke with WFIR's Clark Palmer about his economic platform and more for this Longer Listen Segment.