Across Virginia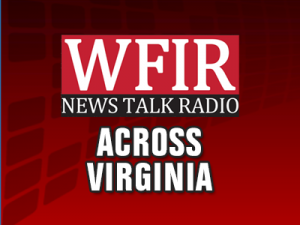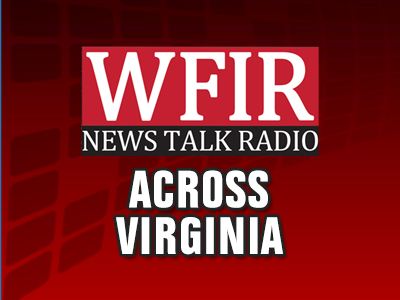 RICHMOND, Va. (AP) — A Virginia high school will no longer use a Confederate-related nickname, officials announced.
Douglas S. Freeman High School in Henrico County will drop the name "Rebels" based on the results of a community poll and a recommendation from a school committee that supported the change, news outlets reported Thursday.
Nearly two-thirds of the poll's 1,500 respondents voted to change it, The Richmond Times-Dispatch said.
The nickname and the mascot were inspired by Douglas Southall Freeman, the Richmond journalist, historian and author that the school was named after, news outlets said. Freeman received a Pulitzer Prize for his biography of Gen. Robert E. Lee.
Principal John Marshall said the name was not representative of the school's goal to be "an inclusive, welcoming community" for everyone, according to an email sent to the school community that was obtained by news outlets.
"We want every member of our community to proudly cheer the name of our teams from the sidelines without wondering if they are hurting their classmates or betraying their identity," Marshall said in the email.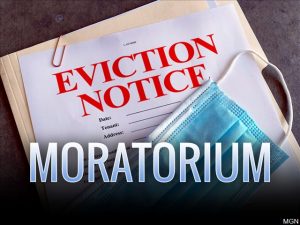 RICHMOND, Va. (AP) — The Virginia Supreme Court has granted a request from Gov. Ralph Northam to suspend judicial proceedings related to evictions for tenants who can't pay rent.
The court ruled 4-3 on Friday to grant a moratorium on evictions through Sept. 7 as the state grapples with the coronavirus pandemic.
That will give the General Assembly and governor time to pass a rent relief package in a special session that is set to start later this month.
The high court instituted a moratorium in March, but allowed it to expire earlier this summer.
Northam requested another statewide moratorium in late July, noting that there had been 6,000 eviction hearings scheduled between July 20 and August 7. He also said there's been "concerning increases" in cases in the Hampton Roads area and spikes in other parts of the state.
ALEXANDRIA, Va. (AP) — Police in Virginia say that a rape suspect released from jail in the wake of the coronavirus pandemic went on to kill the woman who had accused him.
The Washington Post reports that Ibrahim E. Bouaichi was tracked down by authorities on Wednesday. But he shot himself and was in grave condition on Thursday.
Bouaichi was indicted last year on charges that included rape, strangulation and abduction. He was jailed without bond in Alexandria.
The woman testified against him in Alexandria District Court in December.
When the pandemic hit, Bouaichi's lawyers argued that he should be freed awaiting trial because the virus endangered both inmates and their attorneys. He was released on $25,000 bond over the objections of a prosecutor.
Circuit Court Judge Nolan Dawkins released Bouaichi on the condition that he only leave his Maryland home to meet with his lawyers or pretrial services officials.
Alexandria police say that Bouaichi, 33, fatally shot the woman in late July.
Authorities said that federal marshals and Alexandria police spotted and pursued Bouaichi in Prince George's County on Wednesday. He crashed his vehicle and apparently shot himself, authorities said.
Judge Dawkins retired in June. He did not respond to The Washington Post's request for comment. Judges are often prohibited from commenting on pending cases.
Bouaichi's attorneys, Manuel Leiva and Frank Salvato, said in a statement that they were "certainly saddened by the tragedy both families have suffered here." The lawyers said they "were looking forward to trial. Unfortunately the pandemic continued the trial date by several months and we didn't get the chance to put forth our case."
Police said the woman was a native of Venezuela and did not have family in this country. The Washington Post reported that very little information about her was available. The Associated Press does not identify persons who may have been sexually assaulted.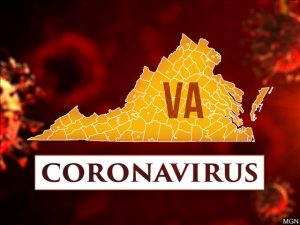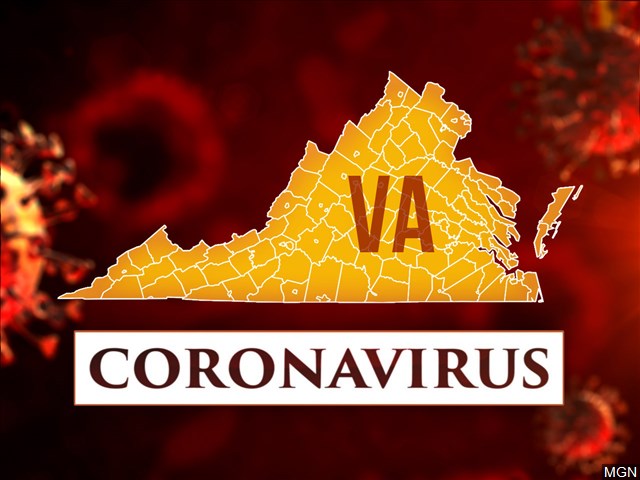 NEWS RELEASE: (Richmond, Va.) — Today, the Virginia Department of Health (VDH) announced that the COVID-19 data numbers that will be posted on Friday, August 7 will contain a significant increase due to a data backlog from earlier in the week.
Today's data will indicate 2,015 new cases.  This figure includes information that should have been reported on Wednesday and Thursday of this week as well as the regular numbers for Friday.
Late Thursday, VDH's Office of Information Management, which helps manage VDH's COVID-19 databases, identified and rectified the technical issue, which was a system performance configuration.
To follow the number of new cases by day of symptom onset, please refer to the graph, "Number of Cases by Date of Symptom Onset."
A top House Republican lawmaker  who serves on a music faculty advisory board at Liberty University says school President Jerry Falwell Jr should resign following the discovery of a suggestive photo. Congressman Mark Walker, a former pastor and the Vice chair of the House GOP said in a tweet yesterday that Falwell Jr's ongoing behavior is  appalling and while none of us are perfect, LU students, faculty, and alumni deserve better. Falwell Jr has since apologized for the photo that shows him with his pants unzipped standing next to a young woman during a party on his yacht while on vacation.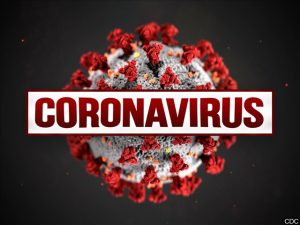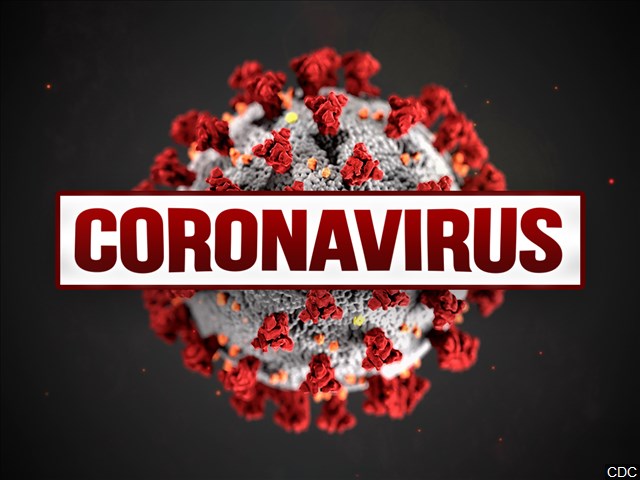 Virginia has rolled out a smartphone app to automatically notify people if they might have been exposed to the coronavirus, becoming the first U.S. state to use new pandemic technology created by Apple and Google.
"We're using every possible approach to fight this virus and keep Virginians healthy," Northam said in a statement provided to AP that encouraged all Virginians to download the app. "The COVIDWISE app is completely anonymous, protects personal privacy, and gives you an additional tool to protect yourself and your community."
During his news conference, the governor went to unusual lengths to address privacy concerns. WFIR's Evan Jones has more:
Covidwise relies on Bluetooth wireless technology to detect when someone who downloaded the app has spent time near another app user who later tests positive for the virus. It is available at Apple and Android app stores.
Those who download Virginia's app get a message that it is "100% voluntary" and doesn't use location-tracking technology such as GPS or collect personal information that can be used to identify someone.
"Your device will share anonymous tokens via Bluetooth with other COVIDWISE users," the app says. "If another user you've been nearby tests positive for COVID-19 within a 14-day period, your app will notify you."
It also says those who test positive can anonymously notify others to help stop the disease's spread.
Information on Virginia's public health department website says the app measures close contact as within 6 feet of someone for at least 15 minutes, using guidelines from the U.S. Centers for Disease Control and Prevention.
If, for instance, there are two students in adjacent dorm rooms with a wall between them, the health department says the wall "would be expected to diminish the signal strength between devices" but a false alarm might still be triggered depending on the wall's materials and structure.
A number of states have expressed interest in using the Apple-Google technology for an app, including Alabama, South Carolina, North Dakota and Pennsylvania, but until Wednesday none had publicly introduced one yet.
"Everyone is trying so hard and there's limited time, limited capacity," said Sameer Halia, who is working to launch an app in Arizona using the Google and Apple software. "Every state will look at what their needs are and what their population cares about and make a decision."
Several states have rolled out apps using other approaches, such as satellite-based GPS location tracking, but there's little evidence they have been successful. Unlike the tech companies' model, many of these apps send data to public health officials so they can use it to trace the contacts of infected patients.
"While we know that it has been very helpful in many cases, we can't say exactly how many," said Rhode Island health department spokesman Joseph Wendelken.
Privacy advocates have largely favored the approach taken by Apple and Google, but some health experts have questioned its effectiveness, especially if there are too many false alarms and if local health agencies don't have the capacity to test enough people.
Apple and Google didn't immediately return an emailed request for comment Wednesday.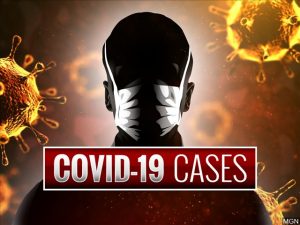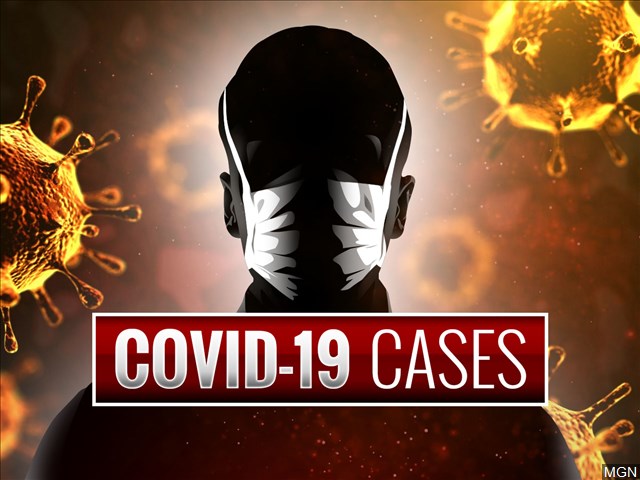 According to the latest numbers released this morning from the Virginia Department of Health there are 38 new probable or confirmed coronavirus cases being attributed to the Roanoke Valley. State health officials report 25 new cases in Roanoke City, 11 in Roanoke County, and 1 new case in Botetourt County and Salem. This comes after 54 new cases were reported yesterday in the Roanoke Valley.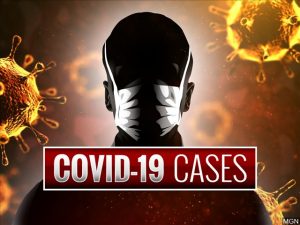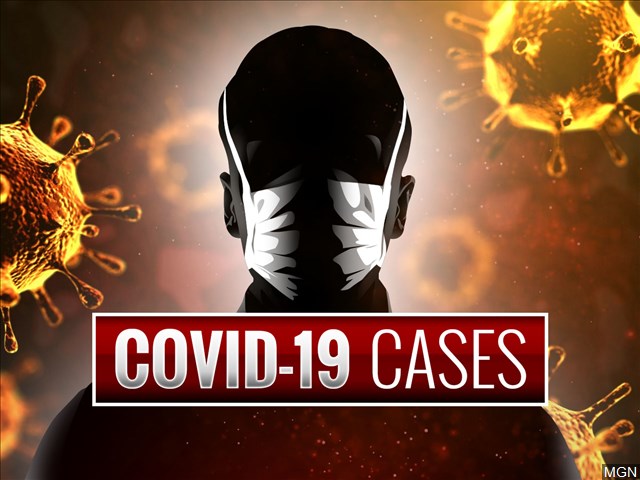 According to the latest numbers released this morning from the Virginia Department of Health there are 2 new probable or confirmed coronavirus cases being attributed to the Roanoke Valley. State health officials report the 2 new cases are in Roanoke City bringing the overall case count to 739. The are no new cases in Roanoke County, Botetourt County or Salem.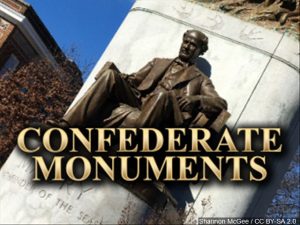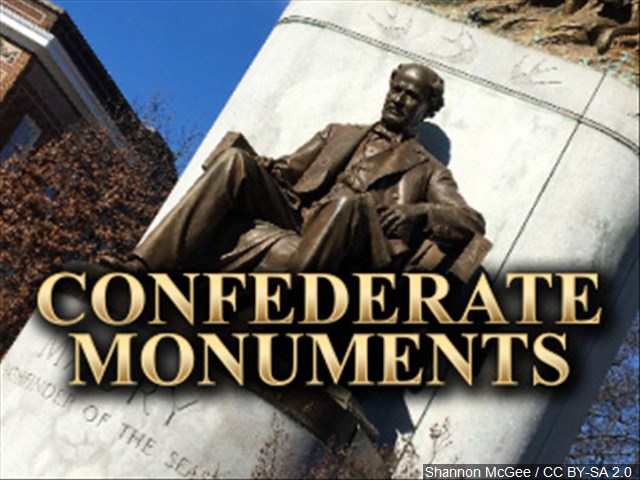 VIRGINIA BEACH, Va. (AP) — The city of Virginia Beach removed a 115-year-old Confederate monument from public grounds on Saturday, less than two days after the City Council voted unanimously to do so.
Workers took down the 27-foot (8.2-meter) tall monument on Saturday morning, media outlets reported. It was installed in 1905 and stood outside the old Princess Anne County courthouse, in the same place that slave auctions were once held.
The council voted unanimously Thursday night to begin the removal process. The council had listened to dozens of speakers and decided the monument is viewed by many as divisive and a painful reminder of the past.
The statue recently had been completely covered, with a locked gate around it following recent protests and vandalism at other Confederate monuments.
The monument will be stored for now. The city now must wait for any offers from historical groups or other entities that might want to take the monument.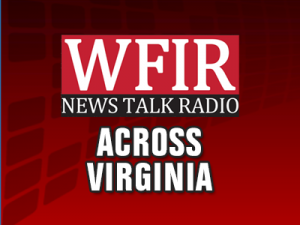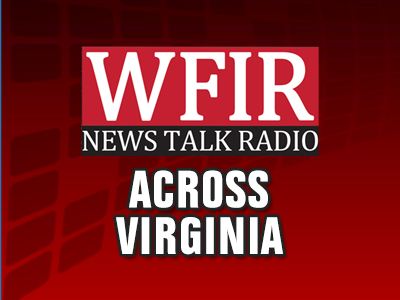 RICHMOND, Va, (AP) — Two inmates who escaped from a Virginia juvenile prison two weeks ago have been captured in Michigan, federal authorities said.
A fugitive task force in Grand Rapids, Michigan, led by U.S. marshals arrested Rashad E. Williams and Jabar Ali Taylor late Saturday afternoon at a Battle Creek hotel without incident, according to a news release from the U.S. Marshals Service.
The Virginia Department of Juvenile Justice said Taylor, 20, and Williams, 18, escaped from Bon Air Juvenile Correctional Center on July 13 through a hole that was cut in the perimeter fence.
The pair used a cord to choke a security staff member unconscious officials said, taking the person's keys and fleeing. A getaway vehicle sat outside the detention center, according to marshals. A center worker was later
charged with
helping the inmates escape.
Taylor, from Spotsylvania County, had been convicted of two counts of second-degree murder and aggravated malicious assault. Williams, from Washington D.C., was convicted of malicious wounding and robbery.
The marshals pursued leads in several states, and information showed the escapees had initially fled to Pennsylvania, the news release said. The release didn't describe why the inmates went to Michigan, where they were to be held in the Calhoun County Jail.
Several Michigan law enforcement agencies and the FBI helped with the capture.