Across Virginia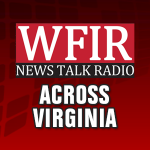 CHARLOTTESVILLE, Va. (AP) _ Police have removed an unauthorized camera and apparent tripwire device from the vicinity of a Confederate monument in Charlottesville, Virginia. Charlottesville police spokesman Tyler Hawn said Monday that neither the camera nor the "self-made" device belonged to police. He says officers removed them soon after citizens reported their presence. Hawn declined to describe the device beyond saying it didn't appear to present any threat. Social media posts showed what looked like a tripwire attached to a bell by the base of the statue of Confederate Gen. Thomas "Stonewall" Jackson.  The city has been trying to remove the statue of Jackson and another of Gen. Robert E. Lee, but a judge has prevented that amid ongoing litigation. The statues have become the frequent target of vandalism in recent months.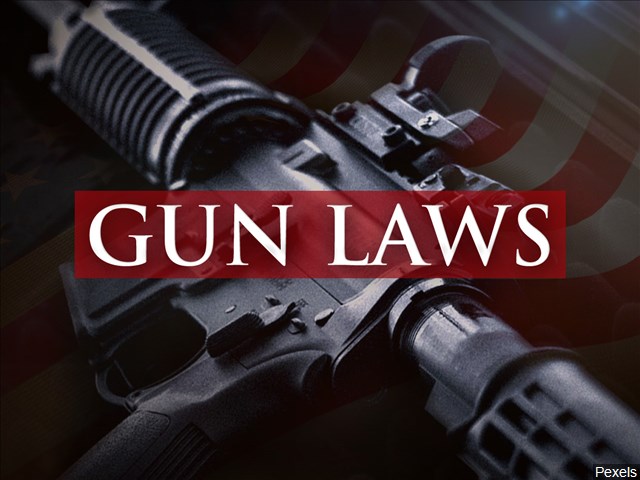 RICHMOND, Va. (AP) — Virginia Republicans have canceled a meeting where they were to present GOP-backed proposals to curb gun violence.
State Sen. Mark Obenshain said Friday that he had canceled next week's planned meeting of the state's Crime Commission because of the results of Tuesday's legislative elections.
Republicans tasked the commission earlier this year to come up with ideas on how to improve public safety in the wake of a mass shooting at a Virginia Beach municipal building. Democratic Gov. Ralph Northam had instead wanted lawmakers to vote on gun-control measures during a special session.
Democrats ran aggressively on gun control in legislative elections and won majorities in both the state House and Senate on Tuesday.
Northam said he expects lawmakers to pass several gun-control bills next year.
THE VIRGINIA STATE POLICE HAS ISSUED A SENIOR ALERT ON BEHALF OF CHESTERFIELD COUNTY POLICE DEPARTMENT ON 11/08/2019 AT 2130 HOURS.
THE CHESTERFIELD COUNTY POLICE DEPARTMENT IS LOOKING FOR BOBBIE JAMES, BLACK, FEMALE, 66 YEARS OLD, 5 FOOT 7 INCHES,135 lbs., WITH BROWN EYES AND BLACK HAIR. SHE WAS LAST SEEN ON 11/08/2019 AT 1630 HOURS AT HER RESIDENTS ON SHEFFIELD PLACE IN CHESTERFIELD COUNTY. SHE WAS LAST SEEN WEARING LIME GREEN PANTS AND A TAN COAT WITH A HOOD.
THE MISSING SENIOR SUFFERS FROM A COGNITIVE IMPAIRMENT AND THE DISAPPEARANCE POSES A CREDIBLE THREAT TO HER HEALTH AND SAFETY AS DETERMINED BY THE INVESTIGATING AGENCY.
PLEASE CONTACT THE CHESTERFIELD COUNTY POLICE DEPARTMENT WITH ANY INFORMATION REGARDING HIS WHEREABOUTS AT 804-748-1251 OR YOU MAY FIND COMPLETE INFORMATION AT http://www.vasenioralert.com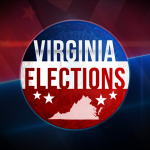 Virginia Democrats will take full control of the statehouse for the first time in more than two decades, and Governor Northam quickly made it clear he plans to make sweeping changes in statewide laws and policies. WFIR's Evan Jones has the story:
11-06 General Assembly Wrap1-WEB
RICHMOND, Va. (AP) — Virginia Democrats are taking full control of the statehouse for the first time in more than two decades. Democrats won majorities in both the state House and Senate in Tuesday's legislative election. This is the third election in a row that Virginia Democrats have made significant gains since President Donald Trump was elected. The win will give Democrats control of the legislature and governorship for the first time in 26 years. Democrats have pledged to pass new gun restrictions and raise the minimum wage once in power. Virginia is the only state with legislative elections this year where partisan control was up for grabs. Much of the contest centered on how voters feel about Trump and his possible impeachment.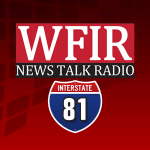 NEWS RELEASE: Virginia State Police Trooper J.P. Peck is investigating a two-vehicle crash in Washington County. The crash occurred Nov. 3, 2019 at 7:15 p.m. on Interstate 81 at the 26 mile marker. State police began receiving calls about a 2015 Nissan Sentra traveling north on I-81 at an extremely slow speed and without its lights on. As troopers were responding, the Nissan came to a complete stop in the travel lane. A 2011 Honda CRV, also traveling north, swerved in an attempt to avoid striking the Nissan, but was unable to avoid hitting it in the stopped vehicle. The impact of the crash caused the Nissan to spin off the right side of the road where it struck an embankment.
The driver of the Nissan, Charles M. Johnson, 86, of Rogersville, Tenn., died at the scene. He was wearing a seat belt.
The driver of the Honda was not injured in the crash.
The crash remains under investigation. A medical emergency is being considered as a possible factor in the crash.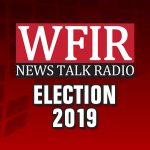 Tens of millions of dollars have poured into the relatively small number of General Assembly races considered most in play — and most likely to determine which party or parties control the Virginia legislature for the next two years. And as WFIR's Evan Jones reports, those races are getting plenty of attention from both national parties, which look upon the results as a possible bellwether of next year's presidential election:
ALEXANDRIA, Va. (AP) – A broadcaster sued by Virginia's lieutenant governor after airing interviews from two women accusing him of sexual assault says his defamation lawsuit is an attempt to silence his accusers. CBS asked a federal judge in Alexandria to toss out a lawsuit filed by Justin Fairfax. CBS says in court papers filed Friday it accurately reported the accusations against Fairfax by Vanessa Tyson and Meredith Watson. Fairfax, a Democrat, accused CBS News of reporting the allegations to fit a preconceived narrative that implied his guilt. Fairfax's spokeswoman said Monday that CBS' legal defense conspicuously fails to defend the women's accusations as true. The accusations about events more than a decade old surfaced when Fairfax appeared poised to succeed Gov. Ralph Northam, who faced calls to resign over a racist yearbook photo.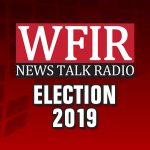 There is now just one day to go before election day, and while candidates handle last-minute campaigning, local elections officials will spend a busy day getting things set up for tomorrow. The voting machines are all programmed, and today is the day they actually head to their respective voting precincts. WFIR's Evan Jones has more: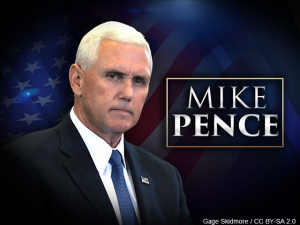 VIRGINIA BEACH, Va. (AP) — Vice President Mike Pence made a campaign swing through Virginia on Saturday to try to shore up support for Republicans as they try to maintain control of the state legislature in Tuesday's election.
Pence was surrounded by Republicans in a middle school gym in Virginia Beach, where a crowd of about 900 people chanted "USA!" and "Trump!", The Washington Post reported .
The GOP holds a slim majority in Virginia's General Assembly.
Pence called Virginia's election and governor's races in Kentucky and Mississippi a referendum on the Trump administration. He said the administration has made the country stronger, safer and more prosperous.
"It's great to get the vice president in Virginia Beach in the final days of the campaign to help inspire Trump voters to come out," said conservative radio host John Fredericks, a member of Trump's 2020 advisory board.
Democrats predicted Pence's appearance will "be a huge help" to them in winning majorities in the House of Delegates and Senate. Voter unhappiness with Trump helped Democrats flip 15 House seats in 2017.
Earlier in the day, Pence visited an aluminum and steel manufacturing plant in Louisa County, WVIR-TV reported .
During the event, Pence promoted the USMCA treaty that has been negotiated as a replacement for the North American Free Trade Agreement.
Mexico's Senate has ratified the agreement, but U.S. lawmakers have yet to do so.
"At a time when we see endless investigations and a partisan impeachment, this is a time for Democrats in Congress that represent Virginia to put politics aside," Pence said. "Put jobs, and workers, and agriculture, and Virginia first, and represent the USMCA."
The rally was held in the district of U.S. Rep. Abigail Spanberger, who helped flip Republican seats to the Democratic column in 2018.
"I stand ready to keep working with the administration to expand export opportunities for our district's small businesses, manufacturers and farmers," Spanberger said in a statement, according to the Richmond Times-Dispatch .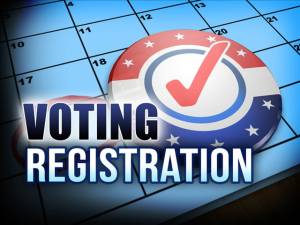 ALEXANDRIA, Va. (AP) — Roughly 170 George Mason University students whose voter-registration applications were rejected will be allowed to cast ballots in Tuesday's elections.Federal judge Rossie Alston on Friday ordered Fairfax County to accept the applications, provided the students supplement their application by providing the registrar their dormitory address by Saturday. If they miss the Saturday deadline, they can still cast provisional ballots if they go to the polls Tuesday and provide information about their dorm address.A lawsuit filed Wednesday argued that the county's registrar wrongly rejected applications from students who listed the university's generic mailing address without listing their specific dormitories.County officials had already offered to make those accommodations prior to Friday's hearing, but lawyers for the New Virginia Majority Education Fund wanted all 170 applications to be accepted automatically.