Across Virginia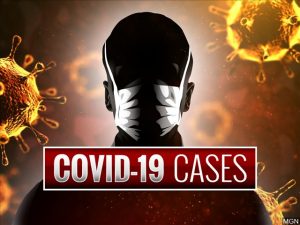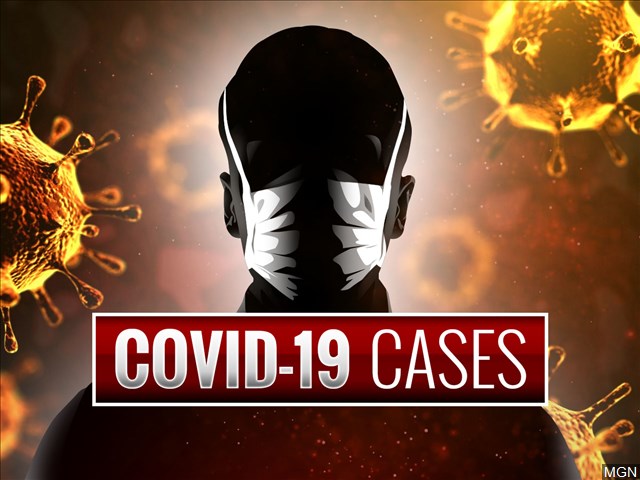 According to the latest numbers released this morning by The Virginia Department of Health there are 98 new confirmed or probable coronavirus cases, and three new hospitalizations and two deaths being attributed to the Roanoke Valley. 61new cases and 1 new hospitalization in Roanoke City, 27 new cases, 1 new hospitalization and 2 new deaths in Roanoke County, 7 new cases and 1 new hospitalization in Salem and 8 new cases in Botetourt County.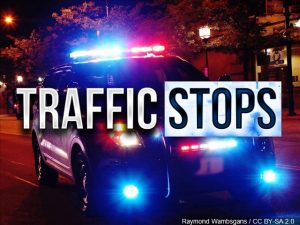 RICHMOND, Va. (AP) — Virginia Gov. Ralph Northam declined to sign into law a measure designed to discourage racial profiling of motorists by police, concerned that some language could prevent authorities from pulling over vehicles for serious safety concerns.
Northam supports nearly all of language in the bill, which was approved by the General Assembly in a special session focused on criminal justice and racial disparities within it.
But on Wednesday, he stopped short of signing the bill, which prevents officers from pulling drivers over on a wide array of equipment violations. The governor said officers must be allowed to pull over vehicles without working headlights at night or without brake lights, the Daily Press of Newport News reported. 
Northam's proposed amendments, which will be sent to the General Assembly for approval, says officers can still stop a vehicle "if it displays no brake lights" or "if it displays no lighted headlights" at night. The bill as presented to Northam also would block police from stopping vehicles for things like tinted windows, loud mufflers and even air fresheners dangling from a rearview mirror.
The measure also would prohibit an officer from searching vehicles "solely" on the basis that the officer smells marijuana coming from the car.
Del. Patrick Hope, an Arlington Democrat and bill sponsor, said it makes sense to address unintended consequences. Hope said he spoke with Northam's office last week about removing the language the governor opposed.
"I will certainly concede that not having both your headlights on is a public safety risk," Hope said. "We certainly don't want to have unsafe roads or impact public safety in any way, shape or form. That wasn't the intent."
Traffic accidents involving teenage drivers are down this year, but the number of people killed in those crashes is up. AAA Mid-Atlantic crunched the numbers and finds that Virginia accidents involving teen drivers through mid-October are down close to 30% over recent averages, but fatalities in those crashes are up about 9%. AAA says this year's trend of more speeding coupled with teen driver inexperience appears to play a big role in the latest higher numbers. WFIR's Evan Jones has the story:
AAA NEWS RELEASE: RICHMOND, VIRGINIA (Thursday, October 22, 2020) – The number of people on Virginia's roadways being killed in crashes involving teen drivers is up this year, despite teen drivers being involved in far fewer crashes overall, given several months of little to no traffic on our roadways.
This, according to an analysis by AAA of 
DMV Virginia Crash Data
 for the previous five years and the preliminary crash data for this year. Between 2015 and 2019, through Mid-October, Virginia saw an average of 14,445 crashes a year involving teen drivers, as compared to this year when there have been 9,971 crashes involving teen drivers over the same time period. That's a drop of 30%, yet, the number of fatalities (55) through October 16
th
, involving a teen driver is higher than the average number of fatalities involving teen drivers in the past five years (51).
"We know that, in general, there has been a sharp increase in speeding this year. Add to that the inexperience of teen drivers and it is no surprise that these numbers tell a tragic story," says Morgan Dean, spokesperson for AAA Mid-Atlantic.  With that in mind, AAA is reminding parents to take every opportunity to talk to their teens about the risks of the roadway.  This week is National Teen Driver Safety Week, and a great reason to initiate those conversations.
DMV Virginia Teen Crash Data as of 10/16:
55 people have been killed this year in crashes involving a teen driver(Up 7 % this year over the same time period in 2019)

9,971 crashes this year involving a teen driver(Down 27% from 2019 when there were 13,825 crashes during the same time period)

5,201 injuries in teen driver involved crashes this year(Down 28% from 2019 when there were 7,304 during the same time period)
"Motor vehicles crashes are the leading cause of death for teens between 15 and 18 years old in the United States ahead of disease, injuries and violence," Dean adds.
Virginia DMV Tips for Teen Drivers:
Reject Ejection. Wear your seat belt to prevent ejection, which almost always means death.

Save Your Driver. Drivers are twice as likely to die in frontal crashes when back-seat passengers are unbuckled.

Sleep Nine. Teens need at least nine hours of sleep, which allows you to stay alert while driving.

Stay Sober. Alcohol use by people under 21 is prohibited in Virginia. The penalties for Virginia's "zero tolerance" law regarding teens and alcohol include losing your license for a year, and fines or community service. Alcohol and illegal drugs slow reaction-time and distort reality, making you think you're driving well when you're not.

Check Your Friends. When lives are at stake, speak up. Always ride with sober drivers, always buckle up and insist everyone else buckles up.

Use Your Head. Not buckling up, speed, inexperience and alcohol are reasons for fatalities and serious injuries in single-vehicle crashes, the most common type of crash involving teens.

Respect Role Models. When first learning to drive, respect the ground rules your parents and caregivers set and stick to them. Pay attention to the advice from experienced drivers.

Keep Your Distance. Keep four seconds of following distance between you and the vehicle in front of you. Tailgating, speeding and underestimating dangerous situations are some of the main factors in teen vehicle deaths.

That Text Must Wait. Texting while driving is prohibited for all drivers in Virginia, no matter their age.

Focus on Driving. Driving is a complex task and requires the driver's full attention. Examples of distractions are blasting the music, loading up your car with friends and using your phone, which is illegal in Virginia for those 18 and younger.
 "Parents can be the biggest influencers on the choices a teen makes behind the wheel," says Dean. "That's why it's so important to talk with them."
AAA Offers Teen Safe Driving Tips for Parents
Have the Talk. Talk with teens early and often about abstaining from dangerous behavior behind the wheel, such as speeding, impairment and distracted driving.

Do As I Do. Teach by example, and minimize distractions and other risky behavior when driving.

Don't Treat Them Like a Chauffeur. Don't take the same route twice so the teen driver can see different scenarios on the road. Also have them drive in different conditions(rain, fog or traffic)

Put In The Time. Conduct at least 45 hours(15 of which must be after sunset) of parent supervised driving practice with the teen.(This is the number of practice driving hours required by 

Virginia

 for a teen to be eligible for a provisional driver's license)
To support parents in conducting practice driving sessions during COVID-19 and beyond, AAA is providing a free four-page guide to help parents coach their teens on how to drive safely.
The "Coaching Your New Driver – An In-Car Guide for Parents" 
AAA ParentCoachingGuide 2020
 offers behind-the-wheel lesson plans, including a variety of "DOs and DON'Ts" to make the learning experience as helpful as possible.  For parents, the guide can be beneficial as they coach their teens on a variety of routes, building on their formal behind-the-wheel training.
TeenDriving.AAA.com
 has a variety of tools to help prepare parents and teens for the dangerous summer driving season. The online AAA 
StartSmart
 Parent Session
 also offers excellent resources for parents on how to become effective in-car coaches as well as advice on how to manage their teen's overall driving privileges. Teens preparing for the responsibility of driving should enroll in a driver education program that teaches how to avoid driver distraction and other safety skills.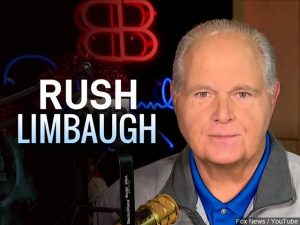 Conservative radio host Rush Limbaugh says his stage four lung cancer is terminal. Limbaugh says his doctors changed his medications in "hopes of keeping additional progression at bay for as long as possible." Limbaugh says quote "it's tough to realize that the days where I do not think I'm under a death sentence are over."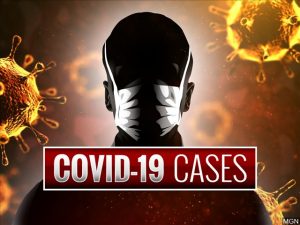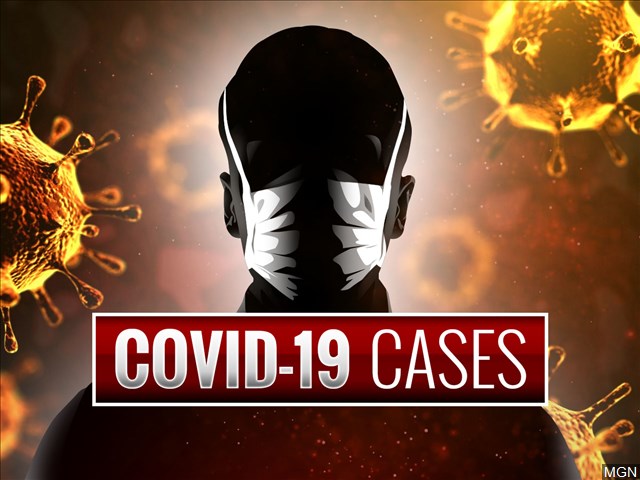 According to the latest numbers released this morning by The Virginia Department of Health there are 52 new confirmed or probable coronavirus cases, 3 new deaths and one new hospitalization being attributed to the Roanoke Valley. State health officials are reporting 34 new cases, 3 new deaths, and one new hospitalization in Roanoke City, 10 new cases in Roanoke County, and 8 new cases in Salem.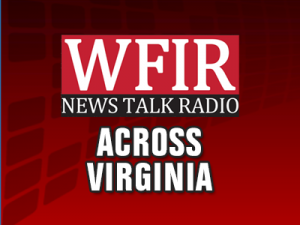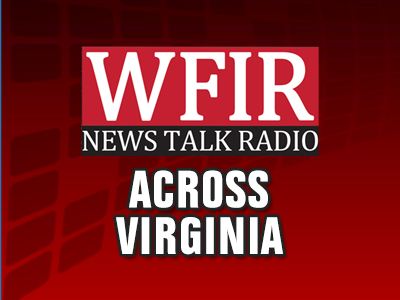 BRISTOL, Va. (AP) — Virginia's first medical cannabis processor has officially opened to patients.
Dharma Pharmaceuticals held a grand opening Saturday morning in Bristol. It's one of four pharmaceutical processors approved in the state to produce medical marijuana, TV station WCYB reported.
Lisa Smith and her daughter Haley made the trek to Bristol from Richmond earlier this week to receive the company's first fill of medical cannabis oil, WJHL reported.
Smith, whose daughter has a severe form of epilepsy called Dravet Syndrome, lobbied at the General Assembly for a change in the state's medical marijuana laws.
"It's kind of surreal that it's happening," Lisa Smith said.
In order to enter the building, patients must first get a recommendation from a medical provider and register as a patient with the Board of Pharmacy.
"We're excited to finally be serving patients at our facility," Jack Page, co-founder and chief operating officer of Dharma Pharmaceuticals, said in a news release.
The company plans to expand to other locations soon, WCYB reported.
A dispensary in Richmond hopes to open its doors by late October, the Times-Dispatch reported earlier this week.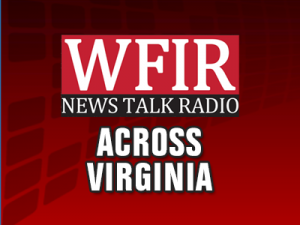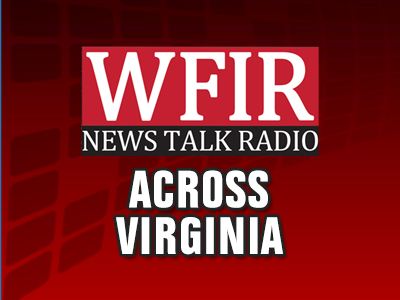 HAMPTON, Va. (AP) — A Virginia man who was driving a riding lawnmower in a roadway has died after being struck by a car, police said.
Hampton police said in a news release that a call came in about a motor vehicle crash late Saturday night. Officers found a sedan had hit the mower from behind.
The driver of the mower died at the scene, police said. Another man who was riding on the lawn mower was taken to a hospital with injuries not considered life-threatening.
Police identified the man killed as 62-year-old Floyd Arthur Howard Jr of Hampton.
Police didn't say if any charges had been filed in connection with the crash, which remains under investigation.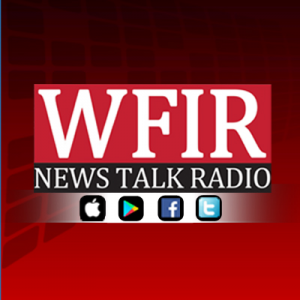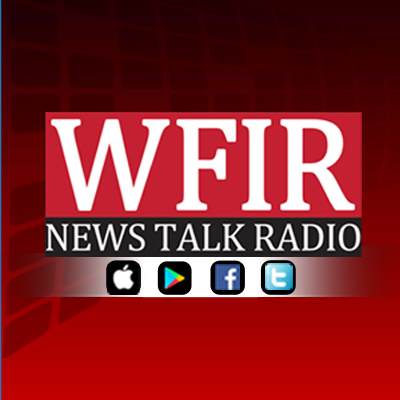 HARRISONBURG, Va. (AP) — An investigation was underway into the cause of an explosion and large fire at a shopping center in Harrisonburg, Virginia, that injured at least five people Saturday morning.
Three people were taken to hospitals after the incident that was reported around 8:30 a.m., and two others were treated on the scene for minor injuries, the city said in an update Saturday evening.
The strip mall contained a vape shop, musical instrument store and recording studio, according to the Daily News-Record. It was a "total loss," city spokesman Michael Parks said. Damage was also reported to other structures.
Although Gov. Ralph Northam tweeted that state emergency personnel had been deployed to the area after what he called a gas explosion, Harrisonburg Fire Chief Matt Tobia told reporters the cause was under investigation.
Parks, who said the probe will likely take several days, said there's no indication of foul play.
Harrisonburg, in Virginia's Shenandoah Valley, is a city of around 50,000 that's home to James Madison University.
The university said in a Facebook post that three students from the school's Army ROTC program who had been participating in a 10-mile race were among those injured. The building where the blast occurred was about 30 yards (27 meters) from the race's start and finish line, the school said.
One of the students was hospitalized but was expected to be quickly released, JMU said. Two other students were treated at the scene and released, according to the post.
The university said the other two injured people were not affiliated with JMU. The city's update, posted on Twitter around 5:30 p.m., said they had been flown to the University of Virginia's medical center in serious condition and were "now stable."
Parks said it wasn't immediately clear if those victims were affiliated with one of the center's businesses.
Tobia said when crews arrived, the injured were outside of the structure.
Families who lived nearby told TV station WHSV the blast shook their homes.
"It woke me up personally and I mean, I knew right away that it was something not normal," Katie Landes told the station. "So, I looked right outside the window that was right by me and I saw that there was the beginning of some serious smoke going on."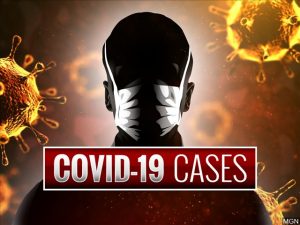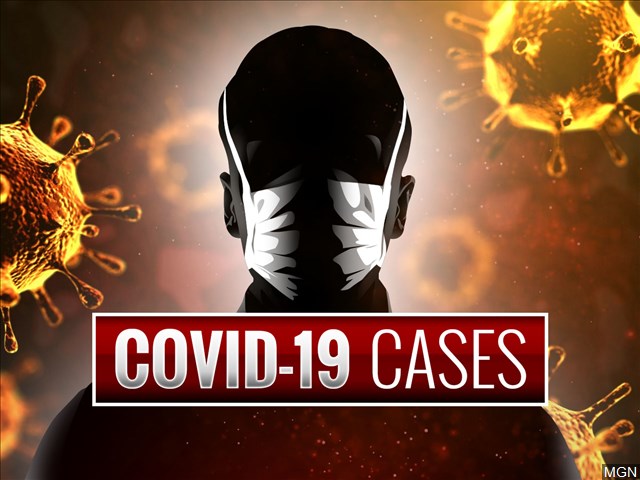 According to the latest numbers released this morning by The Virginia Department of Health there are 81 new confirmed or probable coronavirus cases, one new death and one new hospitalization being attributed to the Roanoke Valley. State health officials are reporting 20 new cases in Roanoke City, 41 new cases, 1 new death and 1 new hospitalization in Roanoke County, 15 new cases in Salem, and 5 new case in Botetourt County.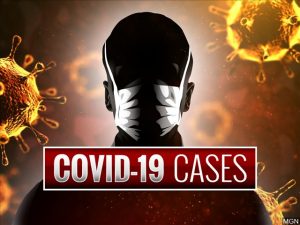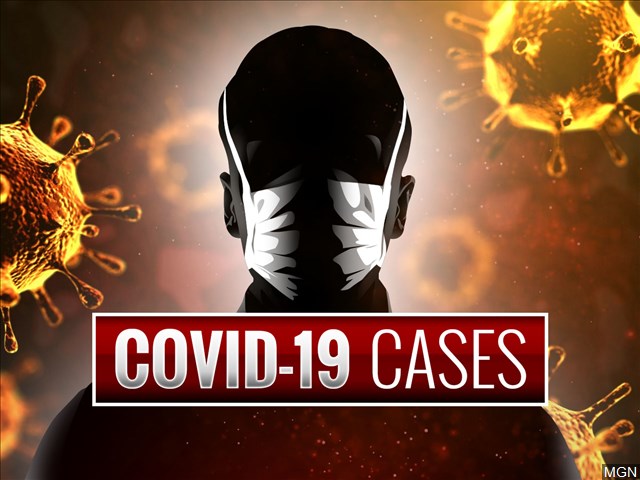 According to the latest numbers released this morning by The Virginia Department of Health there are 81 new confirmed or probable coronavirus cases being attributed to the Roanoke Valley. State health officials are reporting 38 new cases in Roanoke City, 17 new cases in Roanoke County, 24 new cases in Salem, and 2 new case in Botetourt County.