Across Virginia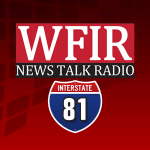 Supporters and opponents of a proposed toll system for Interstate 81 in Virginia are presenting their arguments as state lawmakers prepare to consider the idea. Those against tolls say they would create many unintended — and negative — consequences. More from WFIR's Evan Jones.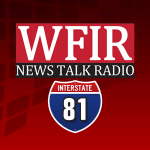 RICHMOND, Va. (AP) _ Democratic Gov. Ralph Northam and several Republican lawmakers are tentatively backing a plan to add tolls to I-81 in western Virginia that could cost as much as $50 for trucks and $25 for cars to use the entire 325-mile highway. Northam and lawmakers said at a Tuesday news conference that the interstate is in critical need of about $2 billion in upgrades to improve safety and traffic flow. They said they support a plan advanced by the Commonwealth Transportation Board to add tolls and would allow commuters to buy an annual pass, projected to be about $30. Northam and lawmakers said they were open to discussing other funding options, like tax increases. But they said they wanted to finalize a funding source during this year's legislative session.
Former Virginia Governor Bob McDonnell has filed for divorce from his wife Maureen. That actually happened in November but is just being reported now by WTOP radio in Washington. McDonnell was seen as a rising star in the Republican party before being convicted of public corruption in 2014 for taking gifts and loans – that conviction was later thrown out by the U.S. Supreme Court.
RICHMOND, Va. (AP) _ Virginia Gov. Ralph Northam wants to make it easier to vote early and harder for political candidates to bring in big checks.  The Democratic governor outlined a package of proposed legislation Monday that includes a bill to allow no-excuse absentee voting. Virginia currently limits absentee voting to people with qualifying reasons. The governor is also proposing new campaign finance limits that would cap donations at $10,000, block direct donations from corporations, and prohibit lawmakers from the personal use of campaign funds. Northam said the proposals would boost public confidence in politics but added that his political action committee will continue to accept large corporate donations until the laws are changed. The GOP-controlled General Assembly has defeated similar proposals in past years. This year's legislative session starts Wednesday.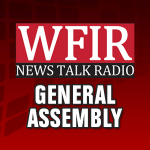 When the General Assembly reconvenes later this week, one of the major items on the agenda will be taxes. A recent statewide poll show Virginians fully support two different kinds of tax cuts or tax credits, but they become closely divided if it's one or the other. More from WFIR's Evan Jones.
01-07 Tax Cut or Credit Wrap1-WEB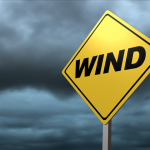 HIGH WIND WARNING IN EFFECT UNTIL 7 PM EST THIS EVENING…
The National Weather Service in Blacksburg has issued a High Wind Warning, which is in effect until 7 PM EST this evening. 
* Winds…Northwest 25 to 35 mph with gusts up to 60 mph.
* Timing…Mainly through this morning into the mid-afternoon.
* Impacts…Some downed trees and power lines possible. Difficult driving conditions at higher elevations, through mountain passes, and on north-south oriented roadways.
* Locations…Along and near the Blue Ridge from near Galax/Hillsville to Roanoke, to Buchanan/Arcadia.
* Hazards…Very strong and gusty northwest winds.
PRECAUTIONARY/PREPAREDNESS ACTIONS…
A High Wind Warning means a hazardous high wind event is expected or occurring. Sustained wind speeds of at least 40 mph or gusts of 58 mph are likely to cause power outages…fallen trees… property damage…and dangerous driving conditions for high profile vehicles. Move unfastened items…such as garbage cans and deck furniture…indoors.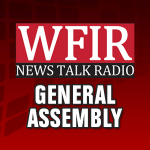 RICHMOND, Va. (AP) _ Virginia Republicans are outlining a tax plan they say avoids a "hidden" tax hike and is a better deal for lower and middle class taxpayers than Gov. Ralph Northam's recent proposal. House Republican leaders released details of their plan Friday, ahead of the start of the legislative session. The GOP plan would allow taxpayers to itemize their state taxes even if they take the federal standard deduction while also increasing the amount of the state's standard deduction. Republicans say their plan would allow Virginians to benefit more from the 2017 federal tax overhaul, which would provide the state a multi-billion dollar windfall if the state tax rates and deductions went unchanged. Northam, a Democrat, wants use the extra money to increase spending in certain areas and pad the state's reserves.
CHARLOTTESVILLE, Va. (AP) – A predominantly Latina sorority says it was wrongly punished for hazing by the University of Virginia after requiring its members to study 25 hours a week. The Daily Progress reports that Sigma Lambda Upsilon sued in September, saying the university agreed with a recruit who complained that being asked study so much violates the school hazing policy. The school suspended the sorority last March. The sorority, also known as Senoritas Latinas Unidas, says some classes and athletic programs have the same expectations regarding studying. It says the university is discriminating against the sorority because "racially different fraternal organizations" weren't suspended over their hazing claims. The university claimed sovereign immunity in a November motion to dismiss, but the judge allowed the sorority to add university officials as defendants on Wednesday.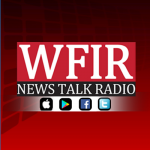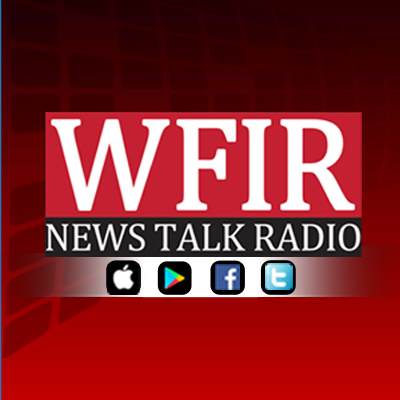 The Salem Museum plans to be involved with a statewide program this year. The initiative will feature events from 400 years ago in Jamestown. WFIR's Bob Clark has more: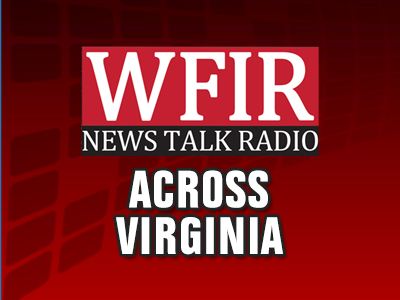 NORFOLK, Va. (AP) — A Virginia man is suing a railroad company after he says it rescinded a job offer because he's overweight.
The Virginian-Pilot reported Friday that Matthew Sturgill is suing Norfolk Southern, saying the company offered him a conductor job that paid about $70,000 a year.
Sturgill says the offer disappeared after an executive saw Sturgill's physical exam. The 32-year-old is 5 feet, 10 inches tall (1.5 meters) and weighs 305 pounds (138.35 kilograms). That's considered obese using the standard body mass index.
The former high school football player says he's not "a couch potato" but "just a big guy." His suit alleges discrimination under the Americans with Disabilities Act.
Norfolk Southern spokesman Tom Werner says the company's policy is to "act in a lawful and non-discriminatory manner at all times."
___