Across Virginia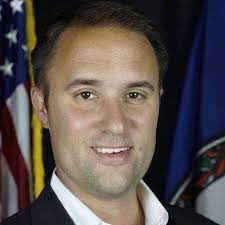 The highly-contested decision to allow casinos and online lottery games in Virginia while outlawing skill games – often found in convenience stores and bars – is hurting small businesses. That's according to the Republican nominee for Attorney General, as WFIR's Ian Price reports: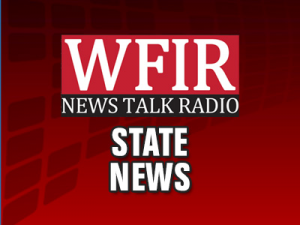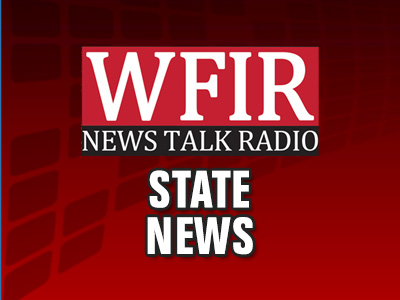 Correctional officials in Virginia say an inmate has been killed in his cell in an apparent attack by another inmate. The Virginia Department of Corrections said in a news release the 63-year-old inmate was pronounced dead on Tuesday night at the Lawrenceville Correctional Center. This incident is being investigated as a homicide. Officials say the victim was serving a 26-yearsentence for crimes including forcible sodomy and aggravated sexual battery. His name is being withheld while officials try to reach his next of kin. Officials say the apparent assailant is serving a 22-year sentence for crimes including robbery, malicious wounding, and assault by an inmate or probationer on an
employee.

Roanoke's GO Fest is moving to the city's downtown this year, with the activities, entertainment and events taking place from Elmwood Park to the City Market Building. A main reason behind the change is the hit that many downtown businesses have taken from the pandemic. WFIR's Evan Jones has more:
NEWS RELEASE: ROANOKE, VA (August 3, 2021) – The Anthem Go Outside Festival (GO Fest) is making a big move into downtown Roanoke for its tenth anniversary to be held October 15-1 7, 2021. Roanoke's signature outdoor event will span from Elmwood Park all the way to the City Market Building, with in between streets closed for vendors, stunt shows, activities, beer gardens, live music and more."We are incredibly excited about the move to downtown. We'll be transforming the streets into the epic, outdoor festival we all love, featuring all your favorite events," said Kait Pedigo, events manager for the Roanoke Outside Foundation. "GO Fest has always been a community-driven event and our downtown businesses have suffered throughout this pandemic. We hope making this move will bring them a much-needed economic boost and involve them with the regional effort to brand Virginia's Blue Ridge as an outdoor mecca." One of the fundamental elements of GO Fest is to showcase the Roanoke Region's mountain-metro mix. The new location will highlight the ability to shop and dine in our region's urban core and within minutes be at the Mill Mountain Star, cycling on the Blue Ridge Parkway, running on the greenway, or paddling on the Roanoke River. This year's event will be a joint effort between the Roanoke Outside Foundation, City of Roanoke Parks and Recreation Department, and Downtown Roanoke Inc. allowing for new opportunities at the festival. This includes a special alcohol license that will allow attendees to buy beer and wine inside the city's downtown breweries and restaurants and then take them out to the street festival, similar to cities like New Orleans or Savannah. "While GO Fest has always taken place in our downtown district, we're very pleased with this year's move into the downtown core. The new location provides a prime opportunity for us to show off all that Downtown
Roanoke offers including all of our wonderful locally owned businesses," said Tina Workman, President and CEO of Downtown Roanoke, Inc.
GO Fest will be packed with more activities than you can do in three days – biking, paddling, races, fishing, climbing, live music and gear shopping. The festival is the perfect location for testing a new bike, pair of shoes, or even a stand-up paddleboard. Elmwood Park Amphitheater will have nightly entertainment, showing the Banff Mountain Film Festival on Friday and live music on Saturday. The full music lineup and more festival details will be announced in the coming weeks. What began as a partnership between Roanoke Parks and Recreation and Roanoke Outside to engage the outdoors community has evolved into one of the premier outdoor festivals in the country with more than 35,000 attendees in 2019. ###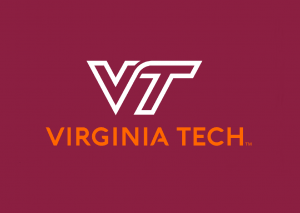 Virginia Tech reports that 90% of its students have submitted proof of receiving COVID-19 vaccines. The university is requiring all students to be vaccinated except for those granted religious and medical exemptions. VT's on-line vaccination dashboard shows that 70% of staff have presented vaccination proof; while they are urged to be vaccinated, they are not required to do so. The campus move-in begins a week from Saturday.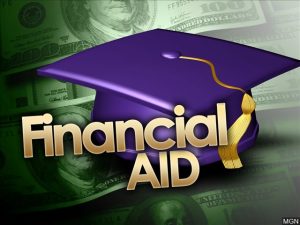 Governor Northam wants state lawmakers to approve $111 million for need-based college tuition assistance, announcing his proposal today at Virginia Tech. It is one of several the governor has presented this week ahead of next week's General Assembly special session, one called to determine how Virginia will use more than $4 billion in federal COVID relief funds. Northam wants $100 million of that to go to students attending Virginia's public colleges and universities and the other $11 million for those studying at private ones. WFIR's Evan Jones has more:
NEWS RELEASE: BLACKSBURG—Governor Ralph Northam today visited Virginia Tech where he announced that Virginia plans to use $111 million in American Rescue Plan funding to increase access to financial aid for low- and moderate-income undergraduate students. The proposal designates $100 million for public higher education institutions through the State Council for Higher Education in Virginia, and $11 million for private institutions eligible for the Virginia Tuition Assistance Grant program.
"The economic uncertainty of this pandemic has led many to question whether a college degree was still an affordable reality," said Governor Northam. "Our Administration has worked hard to make higher education accessible to every Virginian, and this targeted investment represents a significant stride towards that goal. Increasing access to financial aid will help create more equitable pathways to opportunity and put a world-class education within reach of even more students."
"In order for Virginia to be the best-educated state in the nation, we must continue to invest in financial aid and improve access to affordable higher education," said Secretary of Education Atif Qarni. "It is critical that we dedicate federal relief funds to build on our past investments in financial assistance and bolster our education and talent pipelines."
This proposed investment supplements more than $833 million that will be made available to Virginia colleges and universities through the American Rescue Plan Act's Higher Education Emergency Relief Fund III. These funds will be received directly by institutions of higher education and must be used for financial assistance for students as well as for qualifying institutional purposes.
"Virginia's colleges and universities rank amongst the top in the nation, and we must do everything in our power to ensure that all Virginians have equitable access to these institutions, regardless of wealth or income-level," said Senator Mamie Locke, Chair of the Senate Finance and Appropriations Higher Education Subcommittee. "I am proud of the work that we have done in recent years to address the affordability of higher education. The dedication of these federal funds continues those efforts and is particularly impactful during these challenging times for students."
The Governor's proposal also commits $10 million to enhance the Online Virginia Network, which facilitates online coursework and degrees from George Mason University, Old Dominion University, James Madison University, and community colleges.
"Over the last year, we saw students delay or pause their pursuit of higher education during the COVID-19 pandemic," said Delegate Betsy Carr, Chair of the House Appropriations Higher Education Subcommittee. "This funding signals our dedication to ensuring that students in need of financial aid are able to access it, especially as we confront the ripple effects of the COVID-19 pandemic."
"Today, we are following through on our commitment to Virginia's students and investing not simply in financial aid but in the Commonwealth's future," said Delegate Chris Hurst, member of the House Appropriations Higher Education Subcommittee. "This funding will open the doors for higher education to low- and middle-income Virginians across the Commonwealth."
"Higher education faced numerous challenges over the past 16 months and it was an especially difficult time for our students," said Timothy Sands, President of Virginia Polytechnic Institute and State University. "For many who were already facing financial strain, the impact of COVID-19 threatened to push their higher education dream out of reach. We are grateful to the Governor and General Assembly for these additional funds to support financial aid at this critical time, and for their continued investment in the future of our students and the Commonwealth."
In May, Governor Northam and General Assembly leaders released a 
joint statement
 outlining shared priorities for allocating the $4.3 billion in federal funds available to the Commonwealth from the American Rescue Plan. Throughout this week and in advance of the August 2nd special session, Governor and legislative leaders are highlighting proposals for allocating these funds and have announced 
$250 million
 for school modernization and air quality improvements in school buildings, 
$411.5 million
 to reduce water pollution and increase access to clean water, 
$935.6 million
 to replenish the Unemployment Insurance Trust Fund and accelerate critical upgrades to the Virginia Employment Commission, and 
$485 million
 to strengthen Virginia's behavioral health system.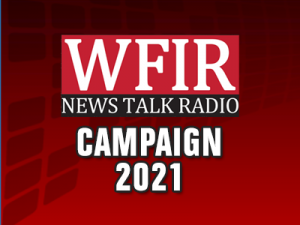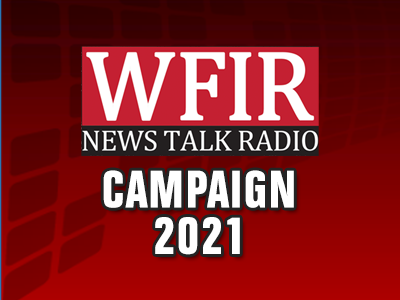 If your remember the unending political ads and phone calls less than a year ago, you can expect something close to just as much again this fall — this time in Virginia's race for governor. The Youngkin and McAuliffe campaigns have already raised record-setting amounts for a statewide elective office, and by some projections, their combined spending will total $150 million by November, double any previous campaign. More from WFIR's Evan Jones: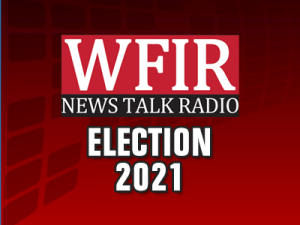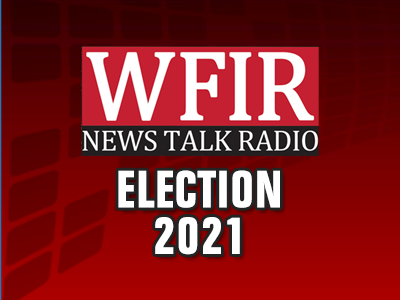 99 days — that is now the time remaining before Virginia selects its next governor, and it is already clear that the campaign funding and results have a national following. The money raised so far by the major party campaigns already tells part of the story, more than $40 million through June, way ahead of any previous campaign for Virginia governor — and a lot of it from out of state. Virginia Tech professor and WFIR Political Analyst Bob Denton says that's because the parties will look the election results here for possible clues to next year's nationwide congressional races. He spoke with WFIR's Evan Jones:
LURAY, Va. (AP) — A body believed to be that of a missing Virginia woman has been found in the Shenandoah National Park, officials said Saturday.
Based on the preliminary identification of the remains, the search for Julia Christine Devlin has been suspended, the park said in a news release.
Devlin, a 55-year-old University of Virginia economics department lecturer, was last seen in Charlottesville on July 14, news outlets reported.
Security footage showed Devlin's car entering the park late that Wednesday, park officials have said. Her sedan was found wrecked and abandoned July 17 on Skyline Drive in the southern part of the park.
Canine teams and officials with the FBI, Albemarle County Sheriff's Office and Virginia Department of Emergency Management assisted in the search effort, along with many search-and-rescue groups, according to Saturday's news release.
The body was found around 10 a.m. in "extremely steep and rough terrain in the southernmost part of the park," the news release said. It was being transported to a medical examiner, who will confirm the identity and determine the cause of death.
Authorities didn't say whether foul play was suspected in the death or where exactly the body was found in relation to the wrecked vehicle.
ARLINGTON, Va. (AP) — President Joe Biden led the kind of campaign rally that was impossible last year because of the pandemic, speaking before nearly 3,000 people in support of a fellow moderate Democrat whose race for Virginia governor could serve as a test of Biden's own strength and coattails.
Biden motorcaded across the Potomac River Friday night to back Terry McAuliffe, a former governor looking for a second term whose centrist leanings in many ways mirror those of the president. The race is seen as an early measure of voters' judgment on Democratic control of all branches of the federal government.
The president stood before an enthusiastic and largely unmasked crowd who gathered around a park pavilion and playground on a warm July night. He emphasized that he shared the same vision as McAuliffe about the need for greater public investments in order to drive economic growth. But Biden was also focused on the political stakes.
"You're not gonna find anyone, I mean anyone, who knows how to get more done for Virginia than Terry," Biden said. "Off-year election, the country's looking. This is a big deal."
Biden pointed to his management of the pandemic and highlighted the economic recovery during the first six months of his term, providing a window into his party's messaging as it tries to maintain narrow margins next fall in both houses of Congress. He also highlighted the relative popularity of his $1.9 trillion COVID-19 relief bill and called for action on his infrastructure plan, much as he has done in official visits to congressional districts expected to see close races next year.
It was a clear return to politics as normal after 2020, when Biden had to speak to supporters who stayed in their cars at drive-in rallies or give remarks in front of sparse and socially distanced audiences. The rock songs and tightly packed people standing before center stage suggested that Democrats will not be waging campaigns via Zoom meetings and conference calls this year.
Protesters against an oil pipeline interrupted Biden and the president took a shot at his 2020 opponent as he told the crowd to not shout them down.
"It's not a Trump rally," Biden said. "Let them holler. No one's paying attention."
McAuliffe's win in his state's gubernatorial primary was one of a string of recent victories by self-styled pragmatic candidates in relatively low-turnout elections — which tend to draw the most loyal base voters — and his race is being carefully watched by Democrats looking to shape their messaging for next year.
"It's an important test for the Biden administration. The margins are so small, and he needs to be able to use his clout to help candidates get across the finish line," said Adrienne Elrod, a senior adviser to Hillary Clinton's 2016 presidential campaign who also worked on Biden's inaugural. "His message is simple: that he is delivering on promises on vaccines, record job growth and infrastructure."
McAuliffe, who previously served as governor from 2014 to 2018, is facing Glenn Youngkin, a political newcomer who made a fortune in private equity. Despite the state trending blue over the last decade, the race is seen as competitive. As one of only two regularly scheduled governor's races this year, is drawing outsize national attention as a potential measuring stick of voter sentiment ahead of the 2022 midterms.
Biden and McAuliffe profile similarly, as moderate Democrats who don't necessarily electrify the party's base but who won their primaries on a promise of electability. The Virginia race could serve as a checkup on Biden's status, and the Democratic National Committee has pledged to spend $5 million to help McAuliffe's campaign this year, a clear signal that the White House has prioritized the race.
Even as much of the Republican Party remains in the thrall of the Donald Trump, Youngkin has positioned himself as a more moderate Republican in a state Trump lost by 10 points in 2020. He has said he was "honored" by the former president's endorsement of his campaign.
Democrats on Friday repeatedly tried to link Youngkin with Trump.
"I tell you what, the guy Terry is running against is an acolyte of Donald Trump, for real," Biden said. "I don't know where these guys come from."
Biden has long been an eager campaigner on the road — and on the rope line — during his time as senator and vice president, and emerged as a successful surrogate in 2018 when Democrats won back control of the House.
But the COVID-19 pandemic eliminated campaigning for the bulk of the 2020 race, and the events that were held for the general election stretch run were socially distant and infrequent. As the pandemic receded this spring, Biden, always the most tactile of politicians, has reveled in interacting with people, spending an hour chatting with supporters at a recent Philadelphia event.
Aides said he was eager to do the same in Arlington on Friday. But privately, there was increased worry about the danger posed by the virus's highly contagious delta variant.
White House press secretary Jen Psaki said Biden would follow federal health guidelines, which offer no restrictions for vaccinated individuals.
Biden has pledged to work with Republicans and has spent enormous political energy on the bipartisan infrastructure deal. But he still went after the GOP on Friday, saying it "offers nothing more than fear, lies and broken promises."
White House aides have pointed to polling that suggests Biden's agenda is broadly popular with voters of both parties, even though it has received little support from GOP lawmakers in Washington. But Republican strategists cast doubt on whether Biden's poll numbers would translate into votes.
While both Biden and McAuliffe have been active in Democratic politics for decades, they have relatively few direct political connections, though McAuliffe ran the state campaign for Biden in 2020. But their political and ideological similarities are extensive.
Virginia's off-year elections have always been looked at as a sort of national bellwether, and "with the Democratic nominee being so philosophically close and similar to Biden, many may see Virginia as a stronger bellwether than usual," said Mark Rozell, a political science professor at George Mason University.
Current Democratic Gov. Ralph Northam, like all Virginia governors, is prohibited from seeking a second consecutive term. The other notable off-year election in 2021, for New Jersey governor, is not expected to be competitive, with Democrats likely maintaining control.
___
Lemire reported from New York. Associated Press writers Matthew Barakat in Falls Church, Va., and Sarah Rankin in Richmond, Va., contributed to this report.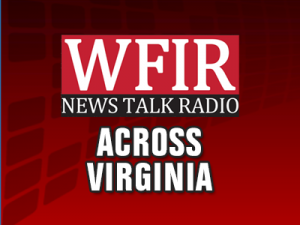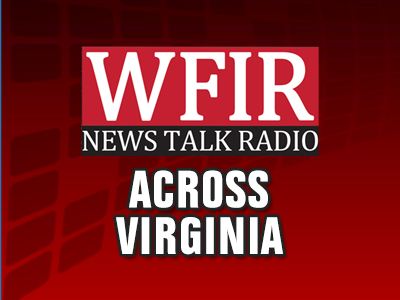 NEWS RELEASE: (Strasburg, Va.) – The North Fork of the Shenandoah River in Shenandoah County is experiencing a benthic harmful algae bloom (HAB) caused by cyanobacteria. Out of an abundance of caution, the public is advised to avoid contact with blue green algal mats and scum in the river from Bethel Road to Strasburg. Some harmful algae, called cyanobacteria, can cause skin rash and gastrointestinal illnesses, such as upset stomach, nausea, vomiting and diarrhea. Cyanotoxins, including those identified at this location can be fatal to dogs and other animals when ingested. The cyanobacteria in this portion of the river creates algal mats. The cyanobacteria are producing toxins which are contained within the mat material only – avoid contact with mats by people and animals. The area of the river where algal mats should be avoided can be seen on an interactive map at www.SwimHealthyVA.com.
On July 13, 2021 and July 19, 2021, the Department of Environmental Quality collected samples at two sites on the river – at Bethel Road and Strasburg, near S. Holliday St. (Rt. 648). The sample results and observations made during sampling indicated swimming advisories were necessary due to wide-spread potentially toxic cyanobacteria mats observed and the identification of toxins detected within the cyanobacteria mats which may pose a human health risk should contact or consumption occur. An initial advisory was issued by the Lord Fairfax Health District July 16, 2021, in an abundance of caution to alert the public to the potential cyanobacteria bloom being investigated. That initial advisory is being expanded to include locations along  the river from Bethel Road to Strasburg.
People and pets should avoid contact with the mat material and ensure pets and livestock avoid consuming this material to avoid poisoning.Accidental ingestion by dogs and other animals often includes the animals licking their fur following swimming.  Cyanotoxins, including those identified at this location can be fatal to dogs and other animals, with dog deaths occurring suddenly following exposure.  People should also avoid allowing their pets to swim in areas where mat material is observed. Humans should never consume water or material from a natural waterbody because this water is not treated water and is not suitable for consumption. People are advised to avoid swimming, wading, and stand-up-paddle-boarding as well as other activities that pose a risk of coming in contact with mat material. Boating such as kayaking and other forms of activity, where contact with the cyanobacteria mat material are low, are activities which may continue. There were no potentially toxic cyanobacteria cells or cyanobacteria toxins detected within the water column itself at either site noted above.  Cyanobacteria and cyanobacteria toxins were only observed within the cyanobacteria mat material.  The Virginia Department of Environmental Quality (DEQ) field staff that investigated the waterway did not report the presence of the cyanobacteria mats across the extent of the river segment, and that the most wide-spread mats were at Bethel Road and a downstream location near Strasburg.  DEQ staff did not observe cyanobacteria mats elsewhere in the river, including the Deer Rapids location. Mats may however move in waterways.
Follow-up monitoring and sampling for this area is planned (weather permitting) for early next week.
The section of the North Forth of the Shenandoah River currently under advisory:
North Fork of Shenandoah River
From Bethel Road (near the intersection of Rt. 644) and at Strasburg, near S Holliday Street (Rt. 648) near Strasburg, VA. This river segment is approximately 5 miles in length.
The river serves as the raw water source for the Town of Strasburg, which provides public drinking water for a population of approximately 6,495. Since the bloom was discovered, the Town of Strasburg has adjusted the treatment protocol and increased monitoring. VDH has observed no evidence of impacts to drinking water at this time.
The North Fork of the Shenandoah River is a popular local recreation area for boating, swimming and fishing.  Advisory signs will be posted along the River shoreline at public access points within the advisory areas in both English and Spanish. Please observe the advisory signs in these posted areas.
Algae blooms can occur when warm water and nutrients combine to make conditions favorable for algae growth. Most algae species are harmless, however, some species may produce irritating compounds or toxins. Avoid discolored water, scums or mat material that are green or bluish-green because they are more likely to contain toxins.
To prevent illness, people should:
Avoid contact with any area of the lake where water is green or an advisory sign is posted,
WHEN IN DOUBT, KEEP PEOPLE AND PETS OUT!
Do not allow children or pets to drink from natural bodies of water or consume material in the water or along the shoreline.
Keep children and pets out of the areas experiencing a harmful algae bloom and quickly wash them off with plenty of fresh, clean water after coming into contact with algae scum or bloom water.
If you or your animals experience symptoms after swimming in or near an algal bloom, seek medical/veterinarian care. You may also contact your local poison control center.
Additional resources to pet owners and veterinarians are available from the CDC through this link: www.cdc.gov/habs/specific-groups/veterinarians-cyanobacteria.html
To ensure fish fillets are safe to eat, properly clean fish by removing skin and discarding all internal organs, and cooking fish to the proper temperature.
To view the advisory area, view the HAB Map online
To report a report an algae bloom or fish kill, please use the online HAB report form: vdh.virginia.gov/waterborne-hazards-control/algal-bloom-surveillance-map/
If you suspect you or your animal experienced health-related effects following exposure to a bloom, contact the Virginia Harmful Algal Bloom Hotline at 1-888-238-6154.
The Virginia Harmful Algal Bloom Task Force, which includes the Virginia Department of Health, Virginia Department of Environmental Quality, and the Old Dominion Phytoplankton lab, will continue to monitor the cyanobacteria bloom in the River. In general, advisories will be lifted following two consecutive test results with acceptable levels for algal cell counts and/or toxin concentration. An advisory may be lifted or maintained at the discretion of the health department. For example, after one test an advisory may be lifted if results are within safe levels for swimming if other information indicates exposure or human health risk is low.
A status report has been created to reflect the HAB advisory status of North Fork of Shenandoah River which may be found at "North Fork of Shenandoah River Status Report (7.23.21)".