Across Virginia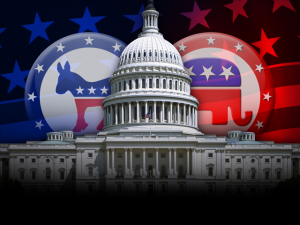 From the University of Mary Washington: The 2022 annual statewide survey from the Center for Leadership and Media Studies at the University of Mary Washington focuses on current contests this fall, with one notable forecast. If Virginia Gov. Glenn Youngkin (R) and U.S. Sen. Tim Kaine (D) face off in a possible 2024 U.S. Senate contest, 41 percent of Virginians would support Kaine, while 39 percent could support Youngkin, according to this year's survey.
"Governor Youngkin has been building his national profile in recent weeks as he campaigns for Republican candidates around the country, and that could help him if he chooses to run for the Senate," said Stephen J. Farnsworth, professor of political science at the University of Mary Washington and director of UMW's Center for Leadership and Media Studies. "While there has been some buzz lately about the governor being a possible presidential candidate, this poll suggests Youngkin has additional political opportunities here in Virginia."
The narrow difference between the two candidates, within the survey's margin of error, suggests that such a contest – if it occurs – would likely be the closest Senate race in the Commonwealth in a decade. The 1,000-person poll of Virginia adults was conducted for UMW's Center for Leadership and Media Studies by Research America Inc. Sept. 6-12 and contains a margin of error of plus/minus 3.1 percentage points.
As shown in the poll, Kaine's support is strongest in Northern Virginia and in the Tidewater region, while Youngkin's support is strongest in south Central Virginia and in the state's western and Northwest regions. Among women surveyed, Kaine has a 42 percent to 36 percent advantage; Youngkin has a 42 percent to 40 percent advantage among men.
Asked to evaluate Sen. Kaine's job performance, 36 percent of those surveyed approved and 34 percent disapproved. For Youngkin, 45 percent of respondents said they approved of the job he was doing, while 30 percent expressed disapproval. For more information on these results in comparison to prior governors and current presidential ratings, see the first set of results from the survey.
Virginia governors can only serve one consecutive term, and so often choose to run for the U.S. Senate after their four years of service ends. Kaine and Mark Warner (D), Virginia's other senator, are both former governors. Youngkin's term as governor expires in January 2026.
Virginians approved of Warner's job performance by a 38 percent approve to 33 percent disapprove margin, similar to Kaine's ratings.
Kaine was first elected to the Senate in 2012, defeating George Allen, a former senator and governor, by a 53 percent to 47 percent margin. Kaine was re-elected in 2018 with 57 percent of the vote in a contest with Corey Stewart, a Republican conservative who had served as chair of the Prince William County Board of Supervisors.
Survey Information:
The University of Mary Washington's Virginia Survey Fall 2022 was conducted by Research America Inc. Sept. 6 to 12. The total sample included 1,000 Virginia residents, including 819 registered voters and 705 likely voters. Part of the sample (630) was contacted by phone (72 percent cell and 28 percent landline), and part of the sample (370) was contacted online. All interviews were in English. Statistical results are weighted to correct known demographic discrepancies, including age, gender and race/ethnicity. The margin of error on the total sample is +/- 3.1%. The margin of error on the Likely Voters portion of the sample is +/- 4.1%.
For a more in-depth look at survey results, see Topline and the 2024 Senate Cross Tabs report. Or read about the Sept. 23, 2022 release, Virginia Public Schools Make the Grade in New Statewide Survey, or the Sept. 27, 2022 release, Voters Motivated in Midterm Elections According to New Statewide Survey.
A Roanoke-based ice cream company continues to grow across parts of Virginia. Blue Cow Ice Cream is now up to four locations — and already preparing to open number five. It started in 2017 when Blue Cow  opened up near the foot of Mill Mountain by the Walnut Avenue Bridge. In the years since, they have established additional locations in Virginia Beach, Fredericksburg, and just last month, Richmond. It won't be long for the fifth one: a lease is signed for another Richmond-area outlet  in West Short Pump. WFIR's Evan Jones has more:
Click here for Blue Ice Cream's website.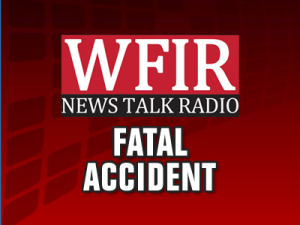 NEWS RELEASE: At 6:53 p.m. on Wednesday (Sept. 21), Virginia State Police responded to a two-vehicle crash on Route 674 (Ridge Ave.) one mile south of Route 669 (Huckleberry Rd.). A Ford farm tractor pulling a corn chopper was traveling south on Route 674 when it was struck in the rear by a 2022 Nissan Pathfinder. The driver of the tractor, Charles R. Cregger, 59, of Crockett, Va., was ejected from the tractor and died at the scene. The driver of the Nissan, Chasity D. Jones, 25, of Rural Retreat, Va., sustained minor injuries in the crash. She was not wearing a seatbelt. Charges are pending. The crash remains under investigation.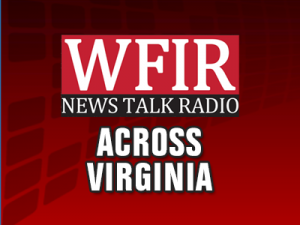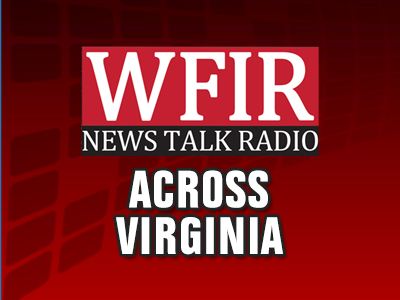 McLEAN, Virginia (AP) — The CIA has revealed a model of Ayman al-Zawahri's safe house, used to brief President Joe Biden about the al-Qaida leader's whereabouts before the agency killed him in a drone strike in Afghanistan.
Shortly after al-Zawahri's death, White House officials released a photo showing Biden talking to CIA Director William Burns with a closed wooden box on the table in front of them. Now, the contents of the box — a model depicting a white-walled home with at least five stories and three partially obscured balconies — are on display at the CIA Museum inside the agency's Virginia headquarters.
The museum is closed to the public and access is generally limited to the agency's employees and guests. The CIA allowed journalists to tour the museum, newly refurbished in time for the agency's 75th anniversary, as part of a broader effort to showcase its history and achievements.
Most of the exhibits took years or decades to declassify. The al-Zawahri model home is the rare artifact that had been used by intelligence officers just weeks beforehand.
Al-Zawahri was killed in late July, nearly a year after the U.S. withdrawal from Afghanistan ending a two-decade war in which the CIA had a central role. The agency sent the first American forces two weeks after the Sept. 11, 2001, terrorist attacks. Two decades later, it pulled out intelligence assets and assisted in the chaotic evacuation of thousands of Americans and Afghan allies.
The Biden administration has said the strike shows it retains what it calls an "over-the-horizon" counterterrorism capacity in Afghanistan. Opponents of the administration and some analysts question whether al-Zawahri's presence in a Kabul neighborhood suggests extremist groups like al-Qaida or the Islamic State are growing stronger under the Taliban, who now rule the country.
The strike was particularly meaningful for the CIA, which lost seven employees in trying to find al-Zawahri, a key plotter of the Sept. 11 attacks who was then al-Qaida's second-in-command.
They were killed when a Jordanian doctor who pretended to have information about al-Zawahri carried out a 2009 suicide bombing at a base in Khost, Afghanistan. The doctor was working for al-Qaida.
On display near the model of al-Zawahri's home are seven stars honoring the CIA employees slain at Khost. The stars were previously part of a memorial in Afghanistan that was taken down as the U.S. withdrew.
Other newly revealed artifacts include concept drawings for the fake film created as part of a 1980 operation to rescue American diplomats from Iran, the subject of the 2012 movie "Argo" starring Ben Affleck. There are also crew uniforms and other items from the Glomar Explorer, the Howard Hughes-built ship that served as cover for a 1970s mission to surface a sunken Soviet submarine carrying nuclear-armed ballistic missiles. (The story on the front page of the Los Angeles Times exposing the operation is reproduced on a nearby museum wall.)
The museum also includes some information on the agency's darker moments, including its role in the ultimately false assertions that Iraq had weapons of mass destruction prior to the 2003 U.S. invasion, as well as the exposure and execution of several key spies the U.S. had in the Soviet Union.
Janelle Neises, the museum's deputy director, says a running agency joke about the collection is that for most people, it's "the greatest museum you'll never see."
The CIA wants to use its history to engage more with the public, albeit on the narrow terms one might expect of an intelligence service. The number of annual visitors to the museum, for example, is classified. Among the known guests are U.S. lawmakers, officers from other law enforcement and intelligence agencies, and foreign officials.
But CIA employees post about some of the museum's roughly 600 exhibits on social media. The agency also recently started a podcast with Burns, the CIA director, as its first guest.
A primary goal of the museum is to reinforce lessons from the agency's successes and failures for the current workforce, Neises said. Some CIA veterans who served in the missions depicted in the museum donated artifacts to the collection. But the agency is now hiring officers in their twenties who are too young to remember the Sept. 11, 2001, attacks.
"The idea here is as you're going to lunch or as you're going to a meeting, leave 10 minutes early, leave 20 minutes early, and just take the time to look at one section and really learn about your history," Neises said.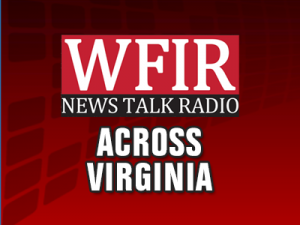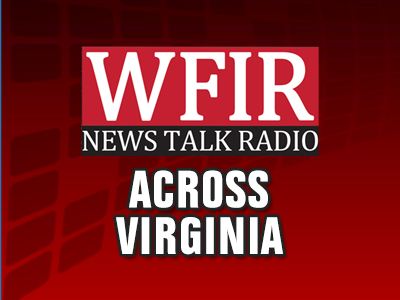 CHARLOTESVILLE, Va. – The final two defendants in a four-man robbery team that threatened both an Albemarle County woman and a Charlottesville man at gunpoint pleaded guilty Tuesday in federal court.
Corey Raymont Kinney, 48, and Quincy "Boosie" Brock, 27, both of Charlottesville, pled guilty to one count each of brandishing and possessing a firearm during a crime of violence. Brock also pled guilty to committing Hobbs Act robbery.
Adrian Chevarr Anderson, 39, and Markel Corevis Morton, 43, previously pleaded guilty to participating in the two robberies.
"Reducing violent crime in the Western District of Virginia is a cornerstone of this United States Attorney's Office and we will continue to work with our local, state, and federal law enforcement partners to investigate and prosecute those who participate in violent, criminal behavior," United States Attorney Christopher R. Kavanaugh said today. "These individuals showed blatant disregard for the well-being of others and for that they were held accountable."
"Addressing violent crime in our communities remains a top priority for the FBI. Through our partnership with the Albemarle County Police Department and the United States Attorney's Office in the Western District of Virginia, we were able to remove four violent criminals from the community who will face significant sentences for their crimes," said Stanley M. Meador, Special Against in Charge of the FBI's Richmond Division. "Individuals with knowledge of violent crimes occurring in their communities are encouraged to contact law enforcement immediately -either call 911, your local police/sheriff, FBI Richmond at 804-261-1044, or send info to tips.FBI.gov."
"The Albemarle County Police Department remains committed to collaborating with our local, state, and federal law enforcement partners, like the United State Attorney's Office and the Federal Bureau of Investigation. This commitment to cooperation is vital to keeping the citizens, residents, and visitors of Albemarle County safe," stated Colonel Sean Reeves, Chief of Police for Albemarle County.
According to court documents, Morton recruited Brock, Anderson, and Kinney to rob a local drug dealer with a promise to split $50,000 in cash he believed to be hidden in the drug dealer's apartment in Albemarle County.
In August 2021, Brock, Anderson, and Kinney forced entry into the apartment and held a female victim at gunpoint as both the apartment and the female victim's car were searched. During the robbery, Brock, Anderson, and Kinney took the victim's phone and other personal items but did not find the $50,000.
When they returned empty-handed, Morton insisted they locate the drug dealer's cash stash at a second location on Prospect Avenue in the City of Charlottesville. All four men were armed with firearms when they drove to the second location and stole a safe containing approximately $50,000. As they were leaving the apartment, Brock and Morton were intercepted by a man who was standing outside and they pointed their firearms at him before fleeing the scene.
The Albemarle County Police Department and the Federal Bureau of Investigation led the investigation of the case.
Assistant U.S. Attorneys Heather L. Carlton and Ronald M. Huber prosecuted the case for the United States.
This case is part of Project Safe Neighborhoods (PSN), a program bringing together all levels of law enforcement and the communities they serve to reduce violent crime and gun violence, and to make our neighborhoods safer for everyone. On May 26, 2021, the Department launched a violent crime reduction strategy strengthening PSN based on these core principles: fostering trust and legitimacy in our communities, supporting community-based organizations that help prevent violence from occurring in the first place, setting focused and strategic enforcement priorities, and measuring the results.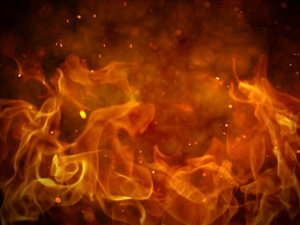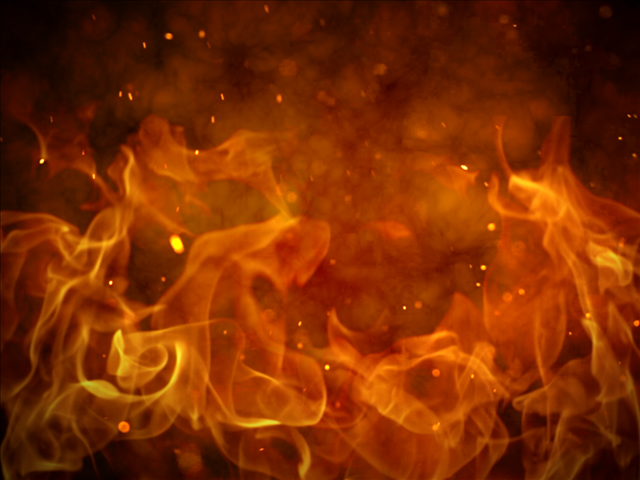 The Salem Fire & EMS Department responded to a structure fire at 423 9th Street Sunday morning at approximately 3:35 a.m. Four occupants were inside the building at the time, and all were able to escape without injury.The first units arrived within six minutes of receiving the call and found heavy fire and smoke coming from the rear of the structure. An attached porch and several vehicles were on fire on the exterior of the property and firefighters quickly discovered that the flames had extended inside the building. The next  arriving personnel stretched a fire hose into the structure and found heavy fire in the attic area.
The fire was brought under control in approximately 30 minutes, but the building did sustain heavy fire and smoke damage and several vehicles were damaged. Approximately 26 personnel from the Salem Fire & EMS Department (Truck 1, Engine 2, Engine 3, Medic 801,Medic 802, Medic 803, Battalion 1 & Fire Medic 1) and the Roanoke Fire & EMS Department(Ladder 5, Engine 13 & Battalion 2) responded to the call. The Salem Fire Marshal's Office is currently investigating the fire to determine and exact cause. Currently, there is no damage estimate.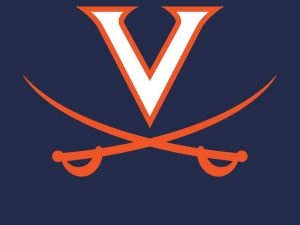 SYRACUSE, N.Y. (AP) — Andre Szmyt knocked in five field goals, including the 31-yard game-winner with just over a minute left, and Syracuse held off Virginia's second-half comeback to beat the Cavaliers 22-20 on Friday night.
Syracuse led 16-0 at halftime, but Virginia recorded three second-half touchdowns to take a 20-19 lead with just under six minutes remaining in the game. The Orange (4-0, 2-0 Atlantic Coast Conference) have won their first four for the first time since 2018 and got this one despite committing their first four turnovers of the season.
"We're really fortunate to come out with the win, we're excited about that," Syracuse coach Dino Babers said. "The play was not perfect, that's for sure. But the record is."
Syracuse drove to the winning field goal with help from a critical facemask penalty on a third-and-7 play from the Syracuse 41 that was called on a sack of Shrader. That moved the ball into Virginia territory and a 12-yard scramble by Shrader after the Cavaliers' sixth sack moved the Orange into position for the winning kick.
"Once they scored the touchdown, I kind of knew that it might come down to a field goal," Szmyt said. "And we executed."
Brennan Armstrong was 19 of 38 for 138 yards and a 4-yard touchdown to Lavel Davis Jr. with 5:51 remaining to put Virginia up 20-19.
UPDATE: The tanker truck that overturned at Williamson and Peters Creek Roads early today has been removed after crews righted the rig and pumped out the fuel that remained inside. While the roadways there are open again, delays remain possible through tomorrow as crews continue the spill cleanup.
PREVIOUS from Roanoke County Fire and Rescue: At 5:15 a.m. on Thursday, September 8, 2022 units responded for a motor vehicle crash at the intersection of Peters Creek Road and Williamson Road in the Hollins area. Upon arrival they found a 6000 gallon diesel tanker truck that had completely overturned. The driver has non-life-threatening injuries and was transported to the hospital. The whole intersection is closed until further notice. Motorists should seek alternate routes this morning. The Virginia Department of Emergency Management and a couple of Haz Mat teams, as well as a clean up contractor are coming to the scene.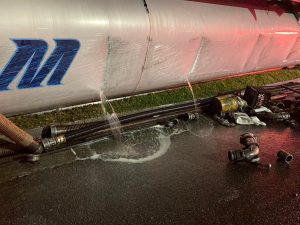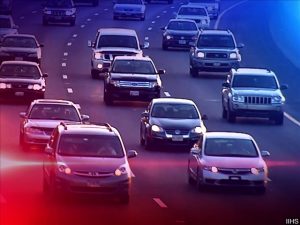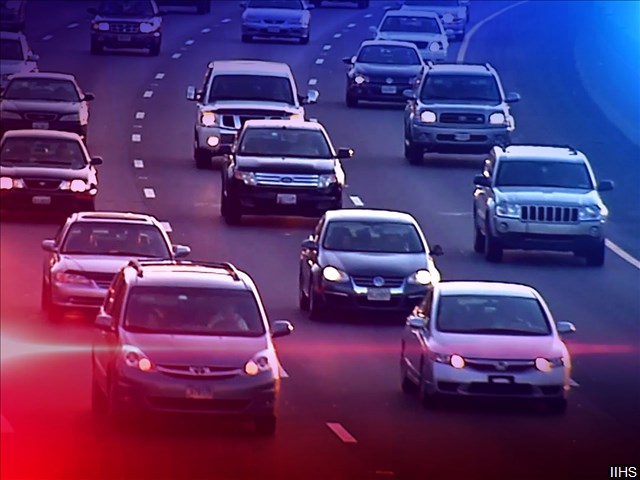 Roanoke Valley Delegate Chris Head is presenting an early case for Republican efforts to overturn a state emissions law next year, one requiring Virginia to follow California's vehicle emissions standards. The law states Virginia must comply with the Golden State's recently-adopted plan to ban the sale of new gasoline-vehicles by 2035. Speaking Wednesday on the House floor, Head said good intentions don't necessarily translate to good results. He cited among other things, the cost of EVs and their replacement batteries, limited range between charges and the cost of those charges. Supporters say the law will offer Virginians relief from high gas prices while taking meaningful climate action. Republicans will seek to overturn it next winter, but it's unclear whether the Democratic-controlled Senate will go along. More from WFIR's Evan Jones:
CUMBERLAND, Va. (AP) — The Humane Society of the United States says it has removed the last group of beagles from a troubled breeding facility in Virginia that had planned to sell the dogs to animal testing labs.
The organization said it took away the remaining 312 dogs at the facility in Cumberland on Thursday. Nearly 4,000 beagles were removed all together. They're being transported to shelters and other rescue sites across the country, which are finding homes for the canines.
"Many people don't realize that an average of 60,000 dogs just like these are still used in laboratories each year," Humane Society President and CEO Kitty Block said in a statement. "Even as we celebrate these lucky dogs going to loving homes, we're focused on creating a future where no dogs will face that kind of fate."
Block said those dogs were spared because that particular breeding facility was cited for Animal Welfare Act violations. Earlier this year, federal officials initiated a civil enforcement case against Envigo RMS, which owns and operates the facility. Hundreds of dogs were found to be in "acute distress."
People for the Ethical Treatment of Animals, the Norfolk-based animal rights group, had investigated the facility and said dogs were living in crowded and stressful conditions.
PETA said in a statement earlier this year that federal veterinarians found dogs that had been denied treatment for "severe dental disease" as well as dogs with wounds and yellow discharge around the eyes. Dogs were also denied food for days while nursing puppies, among other violations, PETA said.
In early July, a federal judge approved a plan to remove the beagles and put them up for adoption.
U.S. District Court Judge Norman Moon also issued a restraining order imposing a series of restrictions on the facility. In June, company officials announced plans to close it.