Across Virginia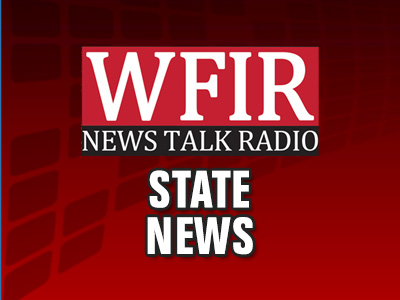 WINCHESTER, Va. (AP) — More than 100 animals, including water buffalo, tigers and lions, have been seized from a roadside zoo in Virginia with a history of complaints.
The Virginia Attorney General's Office said Friday it joined with state and local authorities to carry out the seizures Thursday and Friday to investigate animal cruelty allegations at Wilson's Wild Animal Park in Winchester.
A search warrant shows nearly 120 animals were seized, including parrots, six camels, 36 goats and two Capuchin monkeys.
Michael Kelly, spokesman for Attorney General Mark Herring, said animal-control and animal-rescue organizations are caring for the animals pending an Aug. 29 court hearing.
Federal inspectors have cited the zoo multiple times for violations.
The zoo's website says it's closed until further notice. A zoo spokeswoman didn't immediately return messages Friday.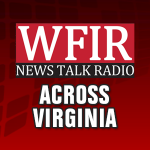 RICHMOND, Va. (AP) — A local chapter of the NAACP is suing a Virginia county in an effort to change the names of schools named in honor of Confederate leaders. The Hanover County chapter of the NAACP said Friday that it was filing a federal lawsuit challenging the school names on constitutional grounds. The group says the county is forcing black students to attend schools that venerate Confederate imagery in violation of both the First and Fourteenth Amendments. The lawsuit said the county is compelling speech in support of "a legacy of segregation and oppression." The Hanover Board of Supervisors recently ousted a school board member who voted to change the names of Lee-Davis High School and Stonewall Jackson Middle School. A county spokesman declined to comment on the lawsuit.
From the Franklin County Sheriff's Office:  On August 15, 2019, shortly after 7:00 AM, security personnel with Mountain Valley Pipeline contacted the Communications Center for the Franklin County Sheriff's Office in reference to two protestors that were chained to a piece of equipment near Wades Gap Road in Callaway. The caller reported an additional 4-5 people standing in the roadway that were protesting. Deputies responded to the scene to verify that everyone was okay. The Virginia State Police responded to the scene as well. The protestors on the roadway were asked to leave and obtain a demonstration permit. These protestors left the scene without incident.
The protestors chained to the equipment appeared fatigued so deputies called in the Franklin County Department of Public Safety to assess the subjects for any medical issues. VSP responded to the scene with a specialized team trained to remove protestors from the equipment safely. The protestors were removed from the equipment without incident. Both protestors have been arrested and charged with trespassing and tampering with a vehicle. 27-year-old Melissa M. Dubois of Worcester, MA was released on a $1,500.00 bond, and 19-year-old Amory L. Zhou-Kourvo of Ann Arbor, MI  is currently being held without bond.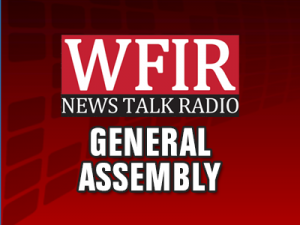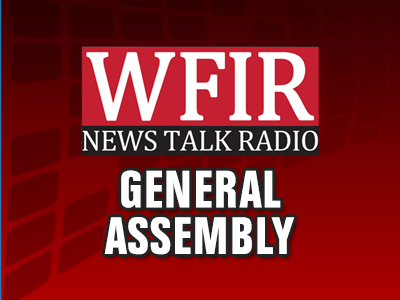 RICHMOND, Va. (AP) – The largest LGBTQ-rights organization in the U.S. says it's planning to invest heavily to help Democrats flip Virginia's legislature. The Human Rights Campaign announced Thursday a new campaign to help mobilize Virginia voters who prioritize LGBTQ-friendly policies. HRC President Alphonso David said the group sees an opportunity to make an impact in Virginia's elections. The campaign will include direct mail and field operations. Officials said spending would be in the "six-figure" range. Only four states are having legislative elections this year and Virginia's is the only one where partisan control is up for grabs. Republicans currently have
a slim majority in both the state House and Senate.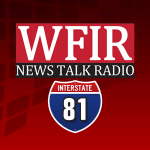 A committee formed to recommend how to best spend $2 billion in Interstate 81 improvements holds its first meeting today in Lexington. It comes after the General Assembly approved that new funding this spring, largely through higher gas taxes in cities and counties along the 81 corridor. The same measure also called for an Interstate 81 Advisory Committee, as WFIR's Evan Jones reports:
The Interstate 81 Advisory Committee meets at 2:00 pm at the Lexington Hampton In..
CHARLOTTESVILLE, Va. (AP) – Charlottesville residents are marking the second anniversary of a deadly white nationalist rally with a series of peaceful community events. About 20 people gathered Monday afternoon for a moment of silence at the site where an avowed white nationalist plowed a car into a crowd of people, killing 32-year-old Heather Heyer and injuring dozens more. Flowers and signs decorated a memorial to Heyer. The Aug. 12, 2017, rally drew a mix of violent far-right extremists. Brawls broke out with anti-racism protesters, and authorities eventually forced the crowds to disperse. The car attack came later as peaceful counterprotesters were marching through downtown. Two state troopers who had been involved in surveillance were killed when their helicopter crashed. Other events marking the second anniversary included a ballet performance and a worship service.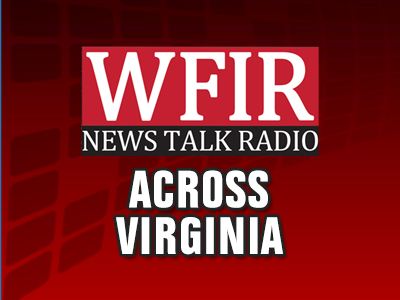 STAFFORD, Va. (AP) — A Virginia jury has recommended an 81-year prison sentence for a former police officer convicted of trying to hire a hit man while she was jailed on other charges.The Free Lance-Star reports that jurors on Friday convicted 39-year-old Cassie Crisano of three counts of attempted capital murder and three counts of soliciting capital murder. She was acquitted of three conspiracy charges.Crisano, a former officer for the Prince George's County Police Department in Maryland, was convicted of trying to arrange for someone to kill witnesses against her: a Stafford police detective, a former friend and the father of her youngest child.The judge who is scheduled to sentence Crisano on Nov. 8 can reduce her recommended sentence but cannot give a longer sentence than the one suggested by jurors.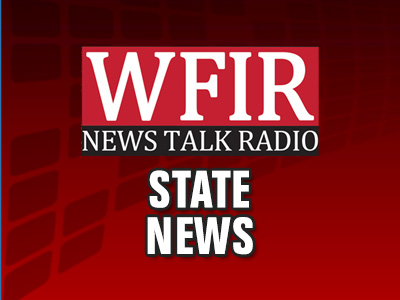 NORFOLK, Va. (AP) — A federal judge in Virginia ruled Friday that a school board's transgender bathroom ban discriminated against a former student, Gavin Grimm, the latest in a string of decisions nationwide that favor transgender students who faced similar policies.
The order issued by U.S. District Judge Arenda Wright Allen in Norfolk is a major victory for the American Civil Liberties Union and for Grimm. His four-year lawsuit was once a federal test case and had come to embody the debate about transgender student rights.
The issue remains far from settled as a patchwork of differing policies governs schools across the nation. More court cases are making their way through the courts.
The Gloucester County School Board's policy required Grimm, a transgender male, to use girls' restrooms or private bathrooms. The judge wrote that Grimm's rights were violated under the U.S. Constitution's equal protection clause as well as under Title IX, the federal policy that protects against gender-based discrimination.
″(T)here is no question that the Board's policy discriminates against transgender students on the basis of their gender noncomformity," Allen wrote.
"Under the policy, all students except for transgender students may use restrooms corresponding with their gender identity," she continued. "Transgender students are singled out, subjected to discriminatory treatment, and excluded from spaces where similarly situated students are permitted to go."
Allen's ruling requires the school board to update the gender on Grimm's high school transcripts.
The judge also acknowledged that the board had the "unenviable responsibility" of navigating challenges that were unimaginable a generation ago.
"There can be no doubt that all involved in this case have the best interests of the students at heart," Allen added.
Grimm graduated in 2017 from Gloucester High School, located in a mostly rural area about 60 miles (95 kilometers) east of Richmond and near the Chesapeake Bay. Now 20 and living in California, he said by phone that the judge's order was "beautiful."
Grimm said he felt a sense of relief but would continue to fight the case if the school board appeals.
"My case has given me something of a platform that I intend to use, as long as I have it available to me, for trans education and advocacy," he added.
David Corrigan, the attorney for the Gloucester County School Board, declined to comment in an email to The Associated Press.
Corrigan had argued in court last month that Grimm remained female. He said gender is not a "societal construct" and that it doesn't matter that Grimm underwent chest reconstruction surgery and hormone therapy.
The judge's ruling will likely strengthen similar claims of discrimination made by students in eastern Virginia. It could have a greater impact if the case goes to an appeals court that oversees Maryland, West Virginia and the Carolinas.
Allen's ruling joins others that have been favorable to transgender students in states that include Maryland, Pennsylvania and Wisconsin. But differing policies are still in place in schools across the country, said Harper Jean Tobin, policy director for the National Center for Transgender Equality, speaking last month with the AP.
Gary McCaleb, senior counsel for the conservative Christian group Alliance Defending Freedom, said last month that the issue is far from resolved.
McCaleb cited a federal discrimination complaint his organization filed in June that says a Connecticut policy on transgender athletes is unfair because it allows transgender girls to consistently win track and field events.
He also said a pending U.S. Supreme Court case involving a transgender woman who was fired by a Michigan funeral home could affect school bathroom policies.
Grimm's lawsuit became a federal test case when it was supported by the administration of then-President Barack Obama and scheduled to go before the U.S. Supreme Court in 2017.
But the high court hearing was canceled after President Donald Trump rescinded an Obama-era directive that students can choose bathrooms corresponding with their gender identity.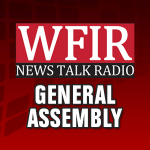 Democrats in Virginia are pointing to the mass shootings in El Paso and Dayton as reasons to pass new gun laws in the state. Virginia Tech Professor Bob Denton says this comes just as a few swing districts could determine which party controls the General Assembly next year — and he says those districts generally have growing numbers of voters who identify as Democrats. WFIR's Evan Jones has more: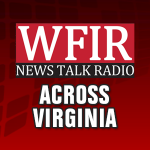 FORT MONROE, Va. (AP) – Virginia Gov. Ralph Northam is praising the state's removal of Confederate president Jefferson Davis' name from an archway at the site where the first enslaved Africans arrived in Virginia 400 years ago. Northam said at a news conference Tuesday that removing the letters from a 1950s-era archway reading "Jefferson Davis Memorial Park" at Fort Monroe will make the state more "welcoming and reflective of our values." The letters were removed Friday. They will be placed in a museum at the former military base, which overlooks Chesapeake Bay and was the site of the 1619 arrival of the state's first Africans. Davis was imprisoned at the fort after the Civil War. Northam pledged to work toward racial reconciliation earlier this year after a racist yearbook photo almost forced him from office.