Across Virginia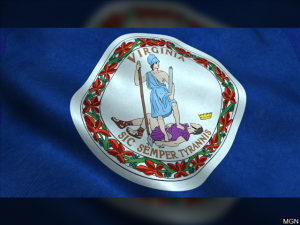 The Institute for Policy and Opinion Research (IPOR) at Roanoke College interviewed 678 adult residents of Virginia between May 14 and May 23, 2023, in a survey addressing topics such as approval and favorability ratings for Gov. Glenn Youngkin and other political figures, the 2024 Republican presidential nomination field, a potential 2024 presidential election matchup, and attitudes related to national political anxiety. The survey has a margin of error of 4.43%.
Approval/favorability of political figures and direction of Virginia and country
Gov. Youngkin's approval rating is down six points from February, with 51% of Virginians reporting that they approve of the way he is handling his job as governor (from 57% in February). Youngkin's favorability rating is also down six points to 46% (from 52% in February). Significant partisan gaps in Youngkin's approval and favorability continue from previous polls, with a 52-point gap in approval (34% of Democrats, 86% of Republicans) and 54-point gap in favorability (27% of Democrats, 81% of Republicans).
As for the Virginia General Assembly, 50% of Virginians approve of the way the legislature is handling its job (from 48% in February), including a 10-point partisan gap in approval (58% Democrats, 48% Republicans). When asked about whether things in Virginia are going in the right direction or are on the wrong track, 48% of Virginians report that things are going in the right direction, which is down 7% from 55% in February. There is a modest 12-point partisan gap, with 47% of Democrats and 59% of Republicans thinking things in Virginia are going in the right direction.
At the national level, President Biden's approval and favorability ratings are up slightly to 42% (from 38% in February) and 43% (from 40% in February), respectively, though both changes are within the survey's statistical margin of error. As for former President Trump, about six in 10 Virginians report an unfavorable view of him, which is up five points from February and is the highest unfavorable rating in our poll since January 2016. There are again substantial partisan gaps in favorability ratings for both Biden and Trump, including a 73-point gap for Biden (80% of Democrats, 7% of Republicans) and 65-point gap for Trump (11% of Democrats, 76% of Republicans). As for the U.S. Congress, Virginians' approval rating is down about four points to 19% (from 23% in February and 27% in November). This is IPOR's lowest-recorded approval rating for Congress since August 2021. One in four Virginians thinks things are going in the right direction in the country, while seven in 10 think things are on the wrong track, which is statistically unchanged from the last poll (27% and 69% in February, respectively). There is a 37-point partisan gap in Virginians' belief that things in the country are going in the right direction (45% of Democrats, 8% of Republicans).
2024 GOP presidential nomination and hypothetical general election matchups
The Roanoke College Poll asked Virginians' opinions about the 2024 Republican presidential nomination race, such as who they would most prefer to be the Republican nominee for president, as well as their second-choice preference. The poll provided a field of candidates , including Trump, former United Nations Ambassador Nikki Haley, Florida Gov. Ron DeSantis, U.S. Senator Tim Scott from South Carolina, and former Vice President Mike Pence.
Among Republicans, the candidates they would most prefer to be the Republican nominee for president are Trump (48%) and DeSantis (28%), with all other candidates in the single digits. Virginia Republicans' preference for Trump as the first choice is up nine points from February (39%), while the first-choice preference for DeSantis remains unchanged at 28%. We also asked respondents who their second choice would be for the Republican nomination. Among Republicans, the most popular second choices are DeSantis (24%), Pence (20%), Trump (19%), Haley (11%) and Scott (10%), with all other candidates again in single digits.
The poll also asked Virginians who they would vote for if the presidential election were held today in a potential matchup between the two leading candidates in both political parties – Biden and Trump. Biden currently has a 16-point advantage over Trump at 54% to 38%, which is a significant change from our February poll that had Biden at 47% and Trump at 45%. The change is due to a shift among independents, where Biden currently has a 21-point advantage over Trump. As a comparison, our February poll had Biden and Trump in a statistical tie among independents.
Political Anxiety and Attitudes about the National Government
Since 2016, IPOR has been tracking Virginians' national political sentiment using an index of political anxiety, which is constructed using six questions that measure Virginians' attitudes about (1) trust in the national government, (2) citizens' ability to influence government, (3) whether their side has been winning more often than losing, (4) satisfaction with how government is working, (5) whether the country's best years are ahead or behind, and (6) whether Americans are united or divided in facing our most important challenges. We last reported results of the political anxiety index in November 2022.
Approximately 79% of Virginians report trusting the government in Washington to do what is right only some of the time or never, which is statistically unchanged from November. A slight majority (52%) thinks that ordinary citizens can do a lot to influence the federal government, which is down six points from November. The poll finds that six in 10 Virginians (61%) think their side is losing more than winning in politics today. Fewer than half (41%) believe that the country's best years are ahead of it, while a majority (55%) believes its best years have passed. This represents a nine-point change for both responses from our November poll, and it is the highest percentage of Virginians who have reported that the country's best years are behind us since IPOR started asking this question in 2016. Nearly seven in 10 (69%) Virginians are dissatisfied or angry with how the federal government is working, which is unchanged from November. A large majority of Virginians (84%) also continues to see the nation divided regarding the important issues facing the country.
IPOR's Political Anxiety Index has a maximum possible value of 300 and minimum possible value of -300, with higher values representing greater degrees of national political anxiety. The graph below displays trends in the Political Anxiety Index from 2017 through our current May 2023 poll, including the overall trend and the trend disaggregated by party affiliation. For additional party differences on the six questions, see the selected crosstabs at the end of the topline document linked at the end of this release.
One of the consistent findings we have reported previously is that the party differences in national political anxiety reflect party control of the White House. In other words, Virginians tend to report higher levels of political anxiety when the current president is not aligned with their political party. Currently, Republicans (red line) report a higher degree of anxiety in our index with a value of 154.5, which has remained relatively stable during the Biden administration. Democrats (blue line) report a lower degree of anxiety with a value of 2.2, which represents a 38-point increase in anxiety among Democrats from our November poll. While overall national political anxiety (grey line) has remained relatively stable for most of the time IPOR has tracked the index, there has been a gradual increase of approximately 50 points since early 2021.
Analysis
"The main takeaway from our May poll is that more Virginians are reporting concern about the direction things are going in Virginia and in the nation," said Bryan Parsons, senior political analyst at IPOR. "We also see this reflected in our Political Anxiety Index, which is up overall and among Democrats since the last time we measured it in November. We see a drop in the number of Virginians who think citizens can do a lot to influence government, as well as an increase in those who think the country's best years are behind us. These factors are part of Virginians' higher levels of pessimism about the commonwealth and nation."
"While half of Virginians approve of the job Youngkin is doing as governor, his approval and favorability ratings are down a bit since our last poll. Our recentConsumer Sentiment Report showed that Virginians are increasingly optimistic about the economy, so it may be a surprise that the public does not appear to be rewarding the governor with a higher job approval rating. However, a lot of research links public optimism about the economy to favorable evaluations of the president, which we find in a slight uptick in Biden's approval and favorability ratings (within our margin of error). The consistent story of Virginia and national politics, however, continues to be the way partisanship shapes how the public evaluates political leaders, which is reflected in substantial gaps between Democrats' and Republicans' approval of both Youngkin and Biden."
"While former President Trump's unfavorable rating is the highest our poll has recorded since January 2016, Trump remains Republicans' most popular first choice for the 2024 Republican presidential nomination. Florida Gov. Ron DeSantis again trails Trump as Republicans' first choice by double digits, but the field of second-choice candidates is wide open with Republicans expressing preferences for additional candidates such as former Vice President Mike Pence, former United Nations Ambassador Nikki Haley, and South Carolina Sen. Tim Scott."
"Our poll shows that Biden has an edge over Trump when we ask Virginians who they would vote for if the 2024 presidential election were held today. This is a significant change from our February poll and is mostly occurring among independents. There are several factors that could be driving this change, such as Biden's slight improvement in favorability, Trump's higher unfavorability, the shift among independents, and various events in the political news cycle since February. However, this poll, like any other, is just a current snapshot in time. We are still very early in the presidential election cycle. There is a lot of campaigning left to do for prospective presidential candidates, and it is not uncommon for early polling on matchups like these to be fluid for quite some time."
Methodology
Interviewing for the Roanoke College Poll was conducted by The Institute for Policy and Opinion Research at Roanoke College in Salem, Virginia, between May 14 and May 23, 2023. A total of 678 completed interviews came from random telephone calls to 399 Virginians, and 279 responses were drawn from a proprietary online panel of Virginians. Telephone interviews were conducted in English. Cellphones constituted 57% of the completed phone interviews. Marketing Systems Group provided the telephone dialing frame, and Lucid, LLC facilitated the online panel.
Questions answered by the sample of 678 respondents are subject to a sampling error of plus or minus approximately 4.43% at the 95% confidence level. This means that in 95 out of 100 samples like the one used here, the results should be at most 4.43 percentage points above or below the figure obtained by interviewing all Virginians with a home telephone or a cellphone. Where the results of subgroups are reported, the sampling error is higher.
Quotas were used to ensure that different regions of the commonwealth were proportionately represented. The data were statistically weighted for gender, race and age. Weighting was done to match Virginia data in the 2021 one-year American Community Survey (ACS). The design effect was 1.383; the reported margin of error above reflects this design effect.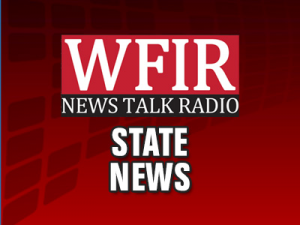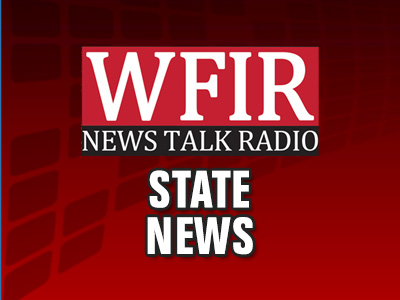 A wayward and unresponsive business plane that flew over the nation's capital Sunday afternoon caused the military to scramble a fighter jet before the plane crashed in Virginia. The fighter jet caused a loud sonic boom that was heard across the capital region. Hours later, police said rescuers had reached the crash site and found no survivors. The Federal Aviation Administration says the Cessna Citation took off from Elizabethtown, Tennessee, on Sunday and was headed for Long Island's MacArthur Airport. Inexplicably, the plane turned around over New York's Long Island and flew a straight path down over D.C. before it crashed over mountainous terrain near Montebello, Virginia, around 3:30 p.m.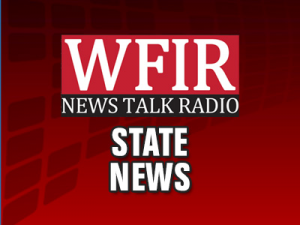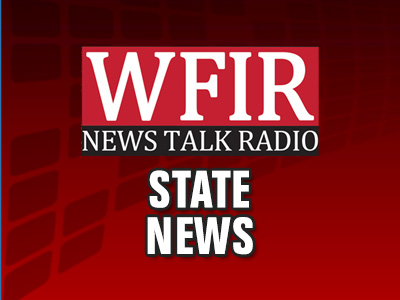 PETERSBURG, Va. (AP) — On a recent Monday afternoon, Virginia state Sen. Joe Morrissey got a warm reception as he made his way through a neighborhood in Petersburg, knocking on doors, touting his credentials and asking residents for their votes in the upcoming Democratic primary.
"I'm with you. I always have been," James Dennis, a 56-year-old nurse, told Morrissey.
The greeting was much the same at other homes he visited that day. Voters called Morrissey "down-to-earth," "on our side" and "someone who listens." He spoke with them on front porches and in driveways in this hardscrabble city south of Richmond that makes up a small slice of the blue-leaning 13th District where Morrissey and challenger Lashrecse Aird are competing. Theirs is one of the most closely watched nomination contests in a year when all legislative seats are up for grabs.
Morrissey, a veteran lawmaker and twice-disbarred attorney, has survived an extraordinary series of personal and political controversies in his decades in public office, while also enjoying a reputation as an effective grassroots campaigner and criminal justice reform advocate who takes care of bread-and-butter issues for constituents. But his primary battle with Aird is testing the limits of that support.
Morrissey is contending with a redrawn Senate district and political pressure over his centrist voting record on abortion at a time when Virginia Democrats are trying to fend off new abortion restrictions backed by Republican Gov. Glenn Youngkin. The senator also faces a bitter public dispute with his decades-younger estranged wife, who says Morrissey physically abused her. Morrissey vehemently denies the allegations.
"He does have a reputation as a good, strong campaigner," Aird acknowledged. "But it is different this time."
Aird, a former member of the state House of Delegates who lost a 2021 reelection bid, is seeking to convince voters that Morrissey should be ousted, largely for his position on abortion.
Virginia is an increasingly rare abortion access point in the South: The state currently has no abortion ban in place but limits third-trimester abortions to cases in which doctors attest that a woman's life or health are at risk. Youngkin pushed unsuccessfully this year for a 15-week ban with exceptions and recently recommitted to doing so in the future.
The prospects of any future ban will depend on the outcome of this year's elections. Every vote on the issue could matter in a quasi-swing state where just a handful of seats currently sets the balance of power in each chamber.
Morrissey is a rare Democrat who identifies as "pro-life," though he supports some access to abortion.
In a recent interview with The Associated Press, he both endorsed the position that the decision to have an abortion should be between a woman and her doctor and the position that the procedure should be banned after the point at which a fetus can feel pain. He says he most likely wouldn't support the governor's proposed 15-week ban, however, because he hasn't seen any empirical evidence to suggest that is the point at which a fetus begins to feel pain. Morrissey also says he generally supports exceptions to any abortion restrictions in cases of rape or incest.
According to the American College of Obstetricians and Gynecologists, a human fetus does not have the capacity to experience pain until after at least 24 weeks, though some U.S. states have restricted abortion earlier in pregnancy based in part on claims that pain can be felt sooner.
Last year, Morrissey co-sponsored with Republicans an unsuccessful bill that would have banned most abortions after 20 weeks. But during his campaign this year, he ran an ad noting that he never actually voted to restrict abortion access. He also said he thinks Aird's position is extreme.
"My opponent is a one-trick pony: 'Let me just talk about abortion; let me borrow a half-million dollars from my billionaire friend in Charlottesville; let me flood the airwaves with that and let me try to steal a state Senate seat,'" Morrissey said, referencing the backing Aird has received from the advocacy group Clean Virginia, which was founded by a wealthy investor.
Aird describes herself as "100% pro-choice," and insists that it's not the government's place to make decisions about abortion.
"My opponent is the only anti-choice Democrat in the Senate," Aird, 36, told potential constituent Tonisha Kinney of Henrico County as she canvassed last week.
Aird, who works in higher education administration, has also touted her legislative work on criminal justice reform and economic development.
Morrissey is a former prosecutor turned defense attorney turned lawmaker who overcame a history of fistfights, contempt of court citations and other scandals to win election to the Senate in 2019.
In 2014, he resigned from the House after entering an Alford plea to a misdemeanor count of contributing to the delinquency of a minor, a 17-year-old receptionist at his law firm. For a time, Morrissey — then in his 50s — spent his days at the General Assembly and his nights in jail as he served a work-release sentence. Democratic former Gov. Ralph Northam pardoned him last year.
Morrissey and Myrna Morrissey later married and had three children together. But the two are currently separated and in the midst of a divorce and other legal disputes.
As Morrissey attempts to hang on to his position, running a lean operation with no official campaign manager, he said he's being backed by more than 30 local officials in his district, including six of the seven members of the Petersburg City Council. But an unusual number of Democratic members of Congress and legislators have supported Aird, including all of Morrissey's female Democratic Senate colleagues, who issued a statement condemning his "destructive" behavior.
Aird is also enjoying support from a union, abortion rights-advocates and liberal advocacy groups who are helping knock on doors ahead of the June 20 primary. And she's got the backing of well-connected elected officials in Henrico County, part of which makes up a key share of the redrawn majority-minority district.
As Aird made her way around a Henrico neighborhood on a recent afternoon with one of those supporters, Henrico Board of Supervisors Vice Chairman Tyrone Nelson, a handful of voters indicated they were familiar with Morrissey's controversies but were noncommittal about the race.
Kinney told Aird her pitch resonated but she had to give the contest more thought.
"We know Joe, you know? So that's the only thing," Kinney said.
RICHMOND, VA –Attorney General Jason Miyares joined an 18-state coalition suing the Biden Administration over its proposed new Circumvention of Lawful Pathways rule. 
The federal government has characterized the new rule as a means for continuing to regulate immigration following the expiration of the Centers for Disease Control and Prevention's (CDC's) Title 42 public health order. Title 42 previously granted authorities a greater ability to bar immigrants from crossing the border during the COVID-19 pandemic. However, in reality, the new rule only worsens the problem by redefining previously illegal border crossings as "lawful pathways."
"This plan proposed by the Biden Administration does little to deter illegal immigration, and, instead, provides the Cartels with a makeshift manual on how to circumvent and exploit our immigration regulations," said Attorney General Miyares. " Encouraging more border crossings without congressional approval will merely worsen the chaos and tragedy taking place at the border, and promote further fentanyl and human trafficking that is tearing apart Virginia's communities."
Attorney General Miyares was joined by Alaska, Arkansas, Florida, Idaho, Indiana, Iowa, Kentucky, Mississippi, Missouri, Montana, New Hampshire, North Dakota, Oklahoma, South Carolina, Tennessee, Utah, and Wyoming.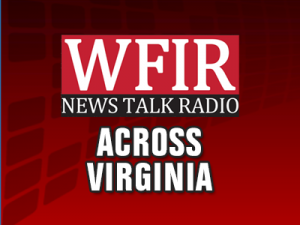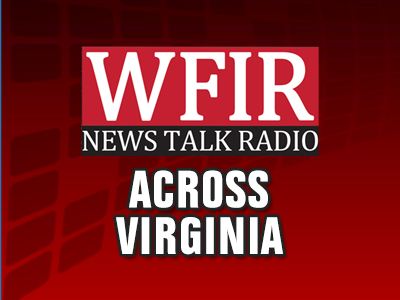 BILOXI, Miss. (AP) — A Mississippi lawmaker on Friday called on veterans leaders to remove a rainbow flag flying at the entrance to the Biloxi VA Medical Center.
On Friday, U.S. Rep. Mike Ezell sent a letter about the flag to Veterans Affairs Secretary Denis McDonough and Dr. Stephanie Repasky, who serves as interim director of the Gulf Coast Veterans Health Care System, WLOX-TV reported.
The flag was added to a display of American flags on Thursday to mark LGBTQ+ Pride month.
"While I believe everyone should be treated with respect, I take serious issue with any flag flying at a VA facility that promotes social policy positions or political statements," Ezell said in the letter.
Ezell said only government and military flags, such as POW/MIA and flags of the U.S. Armed Forces, should be flown or displayed alongside the American flag on VA property.
"For these reasons, I am writing to request that this flag, and any other flags promoting social policy positions or political statements, be removed," he said.
Last year, McDonough authorized all VA-owned facilities to fly the rainbow flag for up to 30 days each June to send LGBTQ+ veterans the message that the VA "is creating a safe and inclusive environment" for them. A spokesperson for the Biloxi VA told the television station that McDonough's memo left the final decision to individual facilities, but Biloxi was not alone in choosing to display the flag.
The spokesperson said it's simply a symbol of inclusion and all veterans should know, "If you wore the uniform, the VA is here for you."
According to the VA, an estimated one million veterans identify as LGBTQ+. And while those veterans experience mental illness and suicidal thoughts at far higher rates than those outside their community, they are significantly less likely to seek routine care, largely because of fears about discrimination.
In honor of Pride Month, one local organizer is putting together an event that highlights Ballroom culture. WFIR's Emma Thomas has details: