Across Virginia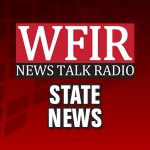 The two-year state budget that was passed just a few weeks ago is already billions of dollars out of balance, the result of the coronavirus-related economic slowdown. Virginia's constitution requires the state budget to be balanced, and former Delegate Greg Habeeb, a Richmond-based Partner with Gentry Locke attorneys, says it's back to the drawing board in the General Assembly. He spoke with WFIR's Evan Jones: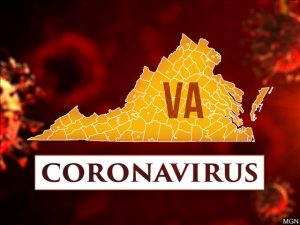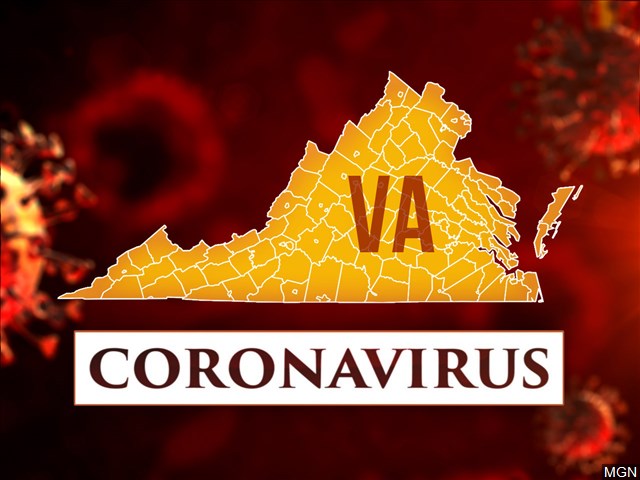 As of 10:00 am, the number of confirmed COVID-19 cases in the state jumped more than 100 from yesterday to 604 in all. The Virginia Department of Health also says 83 people have required hospitalization to date; there have been 14 deaths attributed to the coronavirus so far. Virginia's population centers remain the state's hotspots: Fairfax County alone reports 124 confirmed cases, and there are more than 100 in Hampton Roads.
In the Roanoke area, there are one each in Roanoke City and County, Botetourt County and Franklin County. There are two reported cases in Bedford County.
The Canterbury Rehabilitation & Healthcare Center said in a news release issued late Friday afternoon that two residents who were presumed positive for COVID-19 have died within the last 24 hours. Canterbury said those residents' test results have not yet been confirmed. Four deaths were reported earlier in the week.
The facility, which serves mainly elderly patients with underlying health conditions, also reported two additional residents had tested positive, bringing that total to 19. Six health care workers have previously tested positive.
A top local health official told The Associated Press this week that the facility is facing a shortage of both personal protective equipment for its workers as well as a staffing shortage as it deals with the outbreak. Relatives of patients at the facility where visitors are not permitted have expressed grave concerns about their loved ones.
Canterbury also has tests that are outstanding. A spokeswoman said the facility currently has about 150 patients. About 50 were symptomatic, Dr. Danny Avula, director of the Richmond and Henrico health districts, said Friday.
The total number of cases of COVID-19 cases in Virginia surpassed 600, according to numbers reported Friday by the state health department, with more than a dozen deaths.
Gov. Ralph Northam said at a press conference that he expected cases to increase for "some weeks ahead," and he emphasized that practicing social distancing is the best way to help slow the spread of the virus and prevent the health care system from becoming overwhelmed.
"I can't repeat myself enough: Virginians, you need to stay at home," he said.
For most people, the new coronavirus causes mild or moderate symptoms, such as fever and cough that clear up in two to three weeks. For some, especially older adults and people with existing health problems, it can cause more severe illness, including pneumonia and death.
The virus has caused a global pandemic that has crippled economies, forced restrictions on the movement of millions of people, and sickened more than 585,000 and killed more than 26,000 worldwide, according to a count kept by Johns Hopkins University.
Cases of COVID-19 have been disclosed in at least three other long-term care or assisted living facilities in Virginia. The health department did not respond to questions from the AP this week about exactly how many such facilities had cases.
Joani Latimer, the state's long-term care ombudsman, said the coronavirus outbreak is the "perfect storm" for facilities like Canterbury that have lots of vulnerable residents living in close quarters and struggled with a workforce shortage even before the pandemic.
"It's very, very frightening," she said.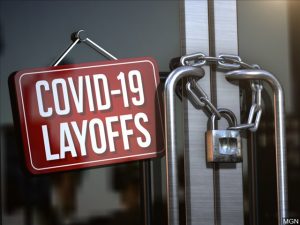 RICHMOND, Va. (AP) — A federal report shows jobless claims in Virginia spiked by nearly a factor of 20 as parts of the economy slowed or shuttered in the face of the coronavirus pandemic.
The report released Thursday shows that 46,885 Virginians filed unemployment claims for the week ending March 21. That's about 18 times higher than the previous four-week rolling average of 2,645 claims.
The increase is even sharper than the nation as a whole, where a spike of 3.28 million jobless claims jumped 14 times above the previous four-week rolling average.
Many businesses have closed or drastically curtailed their business in the wake of state and federal orders that mandate or encourage people to stay home to stop the spread of coronavirus.
More than 450 Virginians have tested positive for coronavirus, according to the most recent count Thursday from the Virginia Department of Health. For most people, the new coronavirus causes mild or moderate symptoms, such as fever and cough that clear up in two to three weeks. For some, especially older adults and people with existing health problems, it can cause more severe illness, including pneumonia and death.
The vast majority of people recover.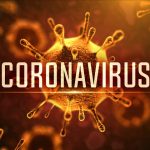 ALEXANDRIA, Va. (AP) — Officials in Alexandria are warning patrons at one of the city's most popular bars about exposure to the coronavirus. The Alexandria Health Department says a person who spent extensive time at Murphy's Grand Irish Pub has tested positive for the virus. The city is asking people who were at the bar at the same time as the individual to self-quarantine and contact the city for further guidance.
The individual was at Murphy's on Tuesday, March 10 from 6 p.m. to 2 a.m., Saturday March 14 from 11 a.m. to 6 p.m. and Sunday March 15 from 10 a.m. to 6 p.m. The health department did not specify whether the individual was an employee or patron.
Murphy's said on its Facebook page that it will be closed through Sunday and will be deep cleaned and sanitized. A call to the pub went unanswered Thursday morning.
The exposure times occurred before Virginia Gov. Ralph Northam's March 17 order requiring restaurants and bars to adhere to a limit of 10 customers.
Since then, Alexandria has seen good compliance with the new restrictions, said Craig Fifer, the city's spokesman. Only one restaurant had its operating permit suspended for a day after being found in violation shortly after the restrictions took effect. City officials have investigated six other complaints since March 17 and found all of those establishments were in compliance.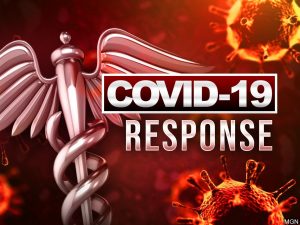 NEWS RELEASE:
RICHMOND—Governor Ralph Northam and State Health Commissioner M. Norman Oliver, MD, MA today directed all hospitals to stop performing elective surgeries or procedures to help conserve supplies of personal protective equipment (PPE).
The public health emergency order does not apply to any procedure if the delay would cause harm to a patient. The order also does not apply to outpatient visits in hospital-based clinics, family planning services, or emergency needs.
Earlier this week, Governor Northam recommended that hospitals postpone any elective surgeries, and many have already done so.
"Hospitals and medical facilities in Virginia and around the country are in desperate need of additional masks, gowns, gloves, and other personal protective equipment," said Governor Northam. "While we work to increase our supply, it makes sense to decrease the demand on that equipment where we can. Postponing elective surgeries allows us to divert more PPE to the medical staff who are dealing with the COVID-19 outbreak so we can better protect the men and men on the front lines of this public health emergency, fighting to keep us all safe."
Licensed inpatient and outpatient surgical hospitals, free-standing endoscopy centers, physicians' offices, and dental, orthodontic, and endodontic offices may perform any procedure or surgery that if delayed or canceled would result in the patient's condition worsening. Outpatient surgical hospitals are encouraged to work with local inpatient hospitals to assist with surge capacity needs. The full text of Order of Public Health Emergency Two is available 
here
.
Virginia received its first shipment of PPE from the national stockpile this week and the state has made its second request. The Governor continues to call for a nationally-led response for acquiring and distributing PPE so that states are not competing against each other, the federal government, and even other countries for the equipment, causing higher prices in the private sector.
Last week, Governor Northam issued 
Executive Order Fifty-Two
 that lifts Virginia's certificate of public need restrictions, allowing hospitals and nursing homes to increase their bed capacity as needed to respond to the COVID-19 pandemic.
Governor Northam has ordered many non-essential businesses to close for 30 days, and told Virginians to stay home except for necessary trips out, so as to increase social distancing and slow the spread of the virus.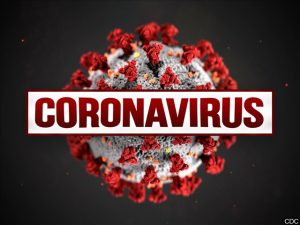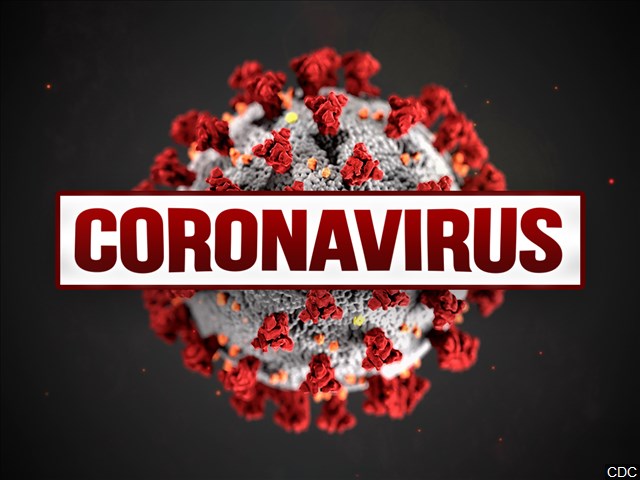 Virginia schools will not re-open for at least five months. And as of midnight tonight, many businesses are now ordered closed until further notice. These are among the latest steps Governor Northam has ordered in efforts to slow the coronavirus spread. WFIR's Evan Jones has more:
NEWS RELEASE: RICHMOND—Governor Ralph Northam today issued a statewide order to protect the health and safety of Virginians and reduce the spread of the novel coronavirus, or COVID-19. Executive Order Fifty-Three orders the closure of certain non-essential businesses, bans all gatherings of more than 10 people, and closes all K-12 schools for the remainder of the academic year. Governor Northam is also urging all Virginians to avoid non-essential travel outside the home, if and when possible.
This order goes into effect at 11:59 PM on Tuesday, March 24, 2020 and will remain in place until 11:59 PM on Thursday, April 23, 2020.
"This is an unprecedented situation, and it requires unprecedented actions to protect public health and save lives," said Governor Northam. "I know the next several weeks will be difficult. These restrictions on non-essential businesses will create hardships on the businesses and employees affected. But they are necessary, and we do not undertake them lightly. I am calling on Virginians to sacrifice now, so that we can get through this together."
In addition, Virginia is launching a statewide media campaign to ensure Virginians fully understand their risk and do their part to stop the spread of COVID-19. The Commonwealth's "Health in Your Hands" campaign will include radio and television spots as well as statewide billboards and highway signs.
Public Gatherings
All gatherings of more than 10 people are banned statewide, beginning at 11:59 PM on Tuesday, March 24, 2020. This does not include gatherings that involve the provision of health care or medical services, access to essential services for low-income residents, such as food banks; operations of the media; law enforcement agencies; or operations of government.
K-12 Schools
All schools will remain closed through the end of this academic year. The Virginia Department of Education (VDOE) will issue guidance to help divisions execute plans to continue instruction, while ensuring students are served equitably, regardless of income level, access to technology, English learner status, or special needs. This includes options for additional instruction through summer programming, integrating instruction into coursework next year, and allowing students to make up content. VDOE will submit a waiver to the federal government to lift end-of-year testing requirements and is exploring options to waive state mandated tests.
Recreation and Entertainment Businesses
The following recreation and entertainment businesses are considered non-essential and must close to the public beginning at 11:59 PM on Tuesday, March 24, 2020:
Theaters, performing arts centers, concert venues, museums, and other indoor entertainment centers;
Fitness centers, gymnasiums, recreation centers, indoor sports facilities, indoor exercise facilities;
Beauty salons, barber shops, spas, massage parlors, tanning salons, tattoo shops, and any other location where personal care or personal grooming services are performed that would not allow compliance with social distancing guidelines to remain six feet apart;
Racetracks and historic horse racing facilities;
Bowling alleys, skating rinks, arcades, amusement parks, trampoline parks, fairs, arts and craft facilities, aquariums, zoos, escape rooms, indoor shooting ranges, public and private social clubs, and all other places of indoor public amusement.
Dining and On-Site Alcohol Establishments
All dining and congregation areas in the following establishments must close to the public beginning at 11:59 PM on Tuesday, March 24, 2020. These establishments may continue to offer delivery and/or takeout services. Establishments include:
Restaurants;
Dining establishments;
Food courts;
Farmers markets;
Breweries;
Microbreweries;
Distilleries;
Wineries; and
Tasting rooms.
Retail Businesses
The following retail businesses are considered essential and may remain open during normal business hours:
Grocery stores, pharmacies, and other retailers that sell food and beverage products or pharmacy products, including dollar stores, and department stores with grocery or pharmacy operations;
Medical, laboratory, and vision supply retailers;
Electronic retailers that sell or service cell phones, computers, tablets, and other communications technology;
Automotive parts, accessories, and tire retailers as well as automotive repair facilities;
Home improvement, hardware, building material, and building supply retailers;
Lawn and garden equipment retailers;
Beer, wine, and liquor stores;
Retail functions of gas stations and convenience stores;
Retail located within healthcare facilities;
Banks and other financial institutions with retail functions;
Pet stores and feed stores;
Printing and office supply stores; and
Laundromats and dry cleaners.
All essential retail establishments must, to the extent possible, adhere to social distancing recommendations, enhanced sanitizing practices on common surfaces, and other appropriate workplace guidance from state and federal authorities.
Any brick-and-mortar retail business not listed above must limit all in-person shopping to no more than 10 patrons per establishment, adhere to social distancing recommendations, sanitize common surfaces, and apply relevant workplace guidance from state and federal authorities. If any such business cannot adhere to the 10-patron limit with proper social distancing requirements, it must close.
Additional Guidance
Professional businesses not listed above must utilize telework as much as possible. Where telework is not feasible, such businesses must adhere to social distancing recommendations, enhanced sanitizing procedures, and apply relevant workplace guidance from state and federal authorities, including 
CDC
, 
OSHA
, and the 
Virginia Department of Labor and Industry
.
Businesses in violation of this order may be charged with a Class 1 misdemeanor.
Nothing in Executive Order Fifty-Three limits the provision of health care or medical services, access to essential services for low-income residents, such as food banks; the operations of the media; law enforcement agencies; or operations of government.
The full text of Executive Order Fifty-Three can be found 
here
. Additional guidance and a Frequently Asked Questions guide can be found 
here
.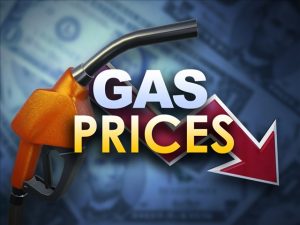 AAA Mid-Atlantic reports Virginia's average gas price has fallen to $1.95 a gallon for regular. That's down 11 cents in one week and 46 cents lower than a year ago. The last time the state's average price was below $2 was in November of 2016. The lowest average price statewide is $1.50 a gallon in Cumberland County between Lynchburg and Richmond.
NEWS RELEASE:  RICHMOND, VA (Monday, March 23, 2020) Another week, another dramatic drop in gas prices for Virginia drivers even as many cars are sitting idle in garages because of telecommuting and social distancing during the coronavirus outbreak. Virginia's average gas price is $1.95 today, down 11 cents from a week ago, and down 46 cents from one year ago. The last time gas prices were below $2 for Virginia was in November of 2016. Many drivers are paying much less than the state average with communities seeing gas prices in the $1.60-$1.90 range. Drivers at the pump in Cumberland County in Central Virginia are paying the least today. The average there is just $1.50 per gallon.
Crude oil is the biggest driver of the less expensive gas prices. In the last week, crude oil prices dropped to $22/bbl – a low not seen since 2002. Crude oil accounts for nearly 60% of the retail pump price. When crude is cheap, gas prices follow suit.
"Typically gas prices start to trend more expensive at the beginning of spring, especially as drivers get out to enjoy the warmer weather and travel for spring break. That is not the case this year," said Morgan Dean, AAA spokesperson. "With Americans urged to stay at home and practice social distancing to slow the spread of coronavirus, we are seeing less traffic on the roadways which will ultimately drive down demand, increase gasoline supply and push pump prices less expensive for the foreseeable future."
Drivers do not need to rush to the pumps to fill-up. Currently, there is ample U.S. gasoline supply and no disruption to distribution at gas stations.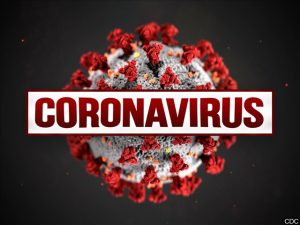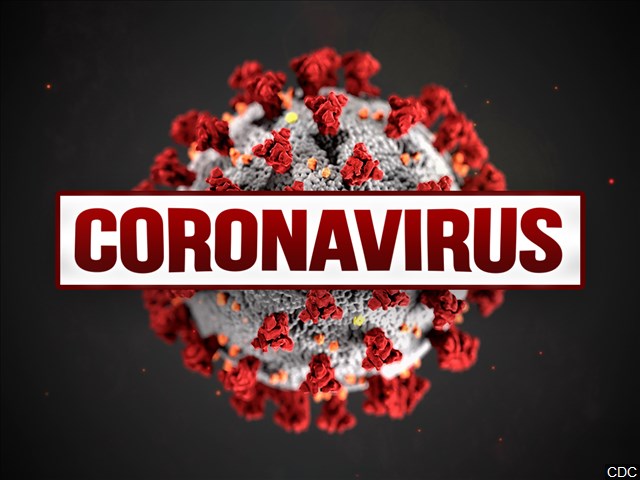 Governor Northam is warning Virginians that the coronavirus crisis is likely to last for months. It comes as the number of confirmed cases jumped by 44% in one day. WFIR's Evan Jones has the latest:
The governor said confirmed cases statewide rose by 67 in the last 24 hour period, now up to 219. He issued another plea for Virginia residents to stay inside and practice social distancing to slow the disease's spread – and be ready to do it for the long haul:
Three people have now died from COVID-19 in Virginia. Northam did not order any mandated work from home policies or curfews, as has been done in some other states. He did say he will provide an update Monday on whether – and more likely how long – to extend school closures.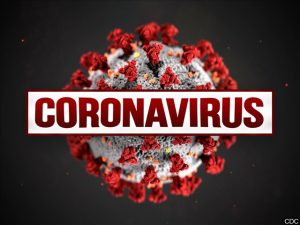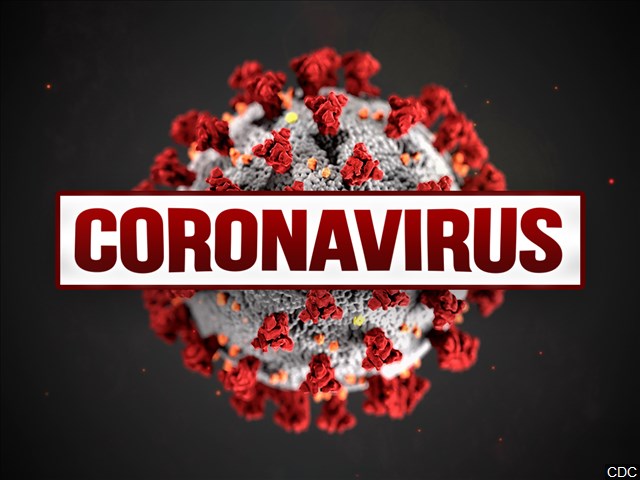 As of late Thursday morning, the Virginia Department of Health now shows 94 confirmed coronavirus cases across the state; that is an increase of 17 in one day. The greatest concentration continues to be in the Washington suburbs and the Williamsburg-Newport News area. There are still no confirmed cases in the Roanoke and Lynchburg areas,  but health officials caution that results from many tests taken have not yet returned from the CDC. The number of coronavirus-related deaths in Virginia remains at two.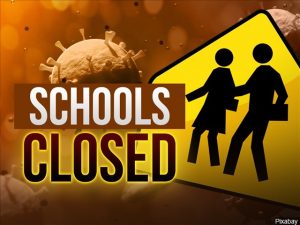 Governor Northam says state education officials are working with the federal government to make sure disruptions to standardized testing do not impact the ability of high school seniors to receive their diplomas. Schools are closed right now, disrupting both SOL preparation in class and SOL testing schedules.
03-18 Northam Testing Bite-WEB
Northam says his administration has not yet decided whether to extend the mandated closure of all Virginia K-12 schools beyond the current ordered date of March 27, which is a week from Friday.