Across Virginia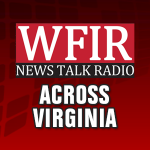 FREDERICKSBURG, Va. (AP) — Two West Virginia men have died and three others were injured after their SUV crashed on Interstate 95 in central Virginia.
Virginia State Police said Saturday that a 2004 Ford Explorer ran off the shoulder and hit a guardrail Friday afternoon on the northbound lanes of I-95 in Spotsylvania County.
Police say the driver overcorrected and the SUV flipped several times before landing on the left shoulder.
Two passengers, 47-year-old Frederick L. Thomas and 45-year-old Robert W. Rutherford Jr., were ejected from the vehicle and died at the scene. Both were from Hedgesville, West Virginia.
The driver, 24-year-old Jahvante Winnagle, was taken to the hospital with life-threatening injuries.
Two other passengers went to the hospital with minor injuries. They were the only ones wearing seatbelts.
Police say charges are pending.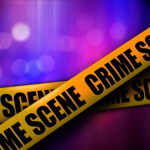 PETERSBURG, Va. (AP) — A 20-year-old Virginia man walked into a plasma donation center during a Fourth of July community cookout, asked to use the restroom, then began randomly stabbing people with a long knife as customers and staff members ran for cover, authorities said Friday.
Jairique Shannon had donated plasma at Octapharma Plasma in Petersburg at least once before and authorities do not know why he attacked people at the center, Commonwealth's Attorney Cheryl Wilson told The Associated Press. Three people were hurt.
"There's no information that he had any grudge against anyone, and at this point we don't have a motive," Wilson said.
A recording released by broadcastify.com captures the chaos after the attack began.
"The suspect possibly has a machete. Units use caution," the dispatcher can be heard saying on the recording. A first responder can be heard saying that one of the victims lost a finger.
Police said the attack took place as patrons were inside donating blood. Wilson said the center was also hosting a "customer appreciation cookout" outside to thank residents for donating plasma.
The business is in a commercial district near a bank and restaurants on the south side of the city, about 25 miles (40 kilometers) south of Richmond.
Irene Banks told WWBT-TV that police praised her daughter, a manager there, as a "hero" for stopping the attacker before officers arrested him.
"She took the man down, they said, my daughter did," Banks told the television station.
Wilson said that when police arrived, Shannon was outside waiting for them.
"They did not have any issues with arrest; he was compliant at that point," Wilson said.
Shannon has been charged with three counts of malicious wounding and is being held at the Riverside Regional Jail. He is scheduled to be arraigned Monday in Petersburg General District Court.
A spokesman for a Petersburg hospital that received three patients after the attack said Friday afternoon that two females had been treated and released. A male patient in critical condition was transferred elsewhere, Southside Regional Medical Center spokesman Brandon Seier said.
Petersburg Police said in a tweet that at least one victim's injuries were considered life-threatening.
Octapharma Plasma, based in Charlotte, North Carolina, issued a statement Friday saying the company is "heartbroken."
"Our sole focus remains on supporting those involved and impacted in Thursday's event," the statement said. "We are working with authorities at this time to provide any help and information necessary."
Octapharma's website says it employs more than 3,000 U.S. workers and operates more than 80 plasma donation centers in 26 states.
Shannon was also charged with animal cruelty after police executed a search warrant at his Petersburg home, Wilson said. Jail records show that the charge involved the torture or mutilation of a dog or cat causing death.
The Lynchburg Hillcats organization is issuing an apology for what it calls last night's "lackluster" fireworks show after the baseball game. Hillcats president Chris Jones says they are addressing that issue with the fireworks company. In the meantime, everyone is invited back to City Stadium tomorrow for a night of free baseball — and another fireworks show.
From the Lynchburg Hillcats: "On behalf of the entire Lynchburg Hillcats organization, we would like to apologize to our fans for yesterday's disappointing fireworks show," said Hillcats President Chris Jones. "We understand how much fireworks mean to our fans and community, especially on Independence Day, and the satisfaction of our fans is our highest priority. We are currently in communication with the fireworks company to address the unfortunate deficiencies with the show that was supposed to be the biggest and best of the year."
With that in the mind, the Hillcats would like to invite the entire community back to City Stadium on Saturday, July 6, to enjoy the baseball game and our next fireworks show FREE of charge. Anyone that has already purchased tickets for July 6 will be able to redeem those for any other fireworks night for the remainder of the season.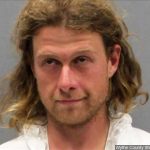 ABINGDON, Va. (AP) — A Massachusetts man accused of fatally stabbing a hiker on the Appalachian Trail has been found mentally incompetent to stand trial. James L. Jordan was returned to the custody of the U.S. Marshals Service on Wednesday after U.S. District Magistrate Judge Pamela Meade Sargent found that he is not mentally fit for trial. The 30-year-old Jordan, from West Yarmouth, Massachusetts, is charged with murder and assault with intent to commit murder for allegedly attacking two hikers with a knife on the Appalachian Trail in southwestern Virginia on May 11. Ronald Sanchez Jr., 43, of Oklahama, died after being stabbed repeatedly, and a female hiker was seriously hurt. Authorities have not identified the woman. Jordan's public defender, Lisa Lorish, declined to comment on the finding.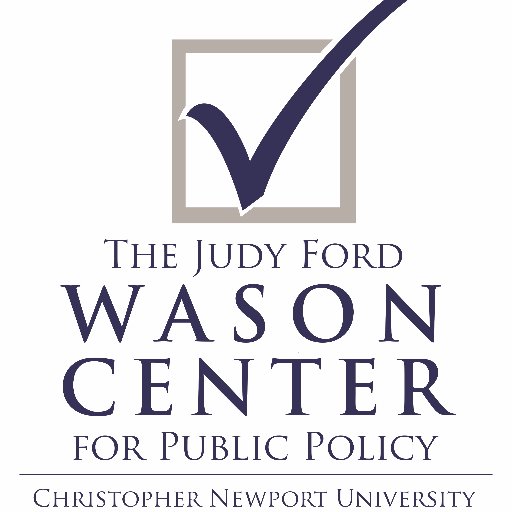 From Wason Center : As the Virginia General Assembly convenes a special session to focus on gun control in response to the May 31 mass shooting in Virginia Beach, two recent polls by the Wason Center for Public Policy at Christopher Newport University show that a majority of Virginia voters say it is more important to control who owns guns than to protect gun ownership rights (54%-41% in 2018; 55%-41% in 2016). The special session begins on Tuesday, July 9.
The 2016 and 2018 surveys of registered voters showed partisan gaps on the general question of gun control versus gun rights, with Democrats strongly favoring gun control (82%-13% in 2018; 82%-15% in 2016) and Republicans favoring gun rights (64%-32% in 2018; 66%-31% in 2016). However, the partisan disagreement was reduced or erased entirely when voters were asked about specific gun control policies.
Requiring background checks for all gun sales was overwhelmingly favored overall (84% in 2018; 88% in 2016). Support was strong among both Democrats (96% in 2018; 96% in 2016) and Republicans (76% in 2018; 81% in 2016).
Allowing anyone who legally owns a gun to conceal carry without a permit was overwhelmingly opposed overall (76% in 2018; 84% in 2016). Opposition was strong among both Democrats (88% in 2018; 93% in 2016) and Republicans (72% in 2018; 77% in 2016).
Banning assault-style weapons was supported by a strong majority overall (65%-34% in 2018; 62%-33% in 2016) but a partisan split was evident.  Democrats overwhelmingly supported a ban (84%-16% in 2018; 86%-12% in 2016). Republicans split evenly on the proposal in 2018 (49%-49%) and opposed it by a slight majority in 2016 (50%-45%).   
"With some close contests in the November election, this gun-control disconnect among Republican voters could put Republican lawmakers in a tight spot in the special session," Wason Center Director Quentin Kidd said. "Their voters oppose gun control generally but strongly favor specific gun control proposals that will likely be on the agenda in the special session."
The 2018 survey has a margin of error of +/- 3.6%. The 2016 survey has a margin of error of +/- 3.5%.
(Update 7-10)  The Richmond Times-Dispatch reports that a lawyer for Lt. Gov. Justin Fairfax has told a prosecutor that a witness was present and can corroborate that Fairfax's sexual encounter with Meredith Watson at Duke University in 2000 was consensual. Fairfax lawyer Barry Pollack says a witness backs up Fairfax's claim that Watson's charge against him is "demonstrably false." Another woman has also accused Fairfax of sexual assault
(Previously filed ) RICHMOND, Va. (AP) – Virginia Lt. Gov. Justin Fairfax is resigning from the law firm Morrison & Foerster, where he has been on leave since February amid allegations of sexual assault. News outlets report Fairfax and the firm confirmed Monday that he's resigning as partner. When allegations emerged, the firm hired outside counsel to investigate Fairfax's tenure uncovering no evidence of misconduct while he was an employee. Two women publicly accused Fairfax of sexually assaulting them in 2000 and 2004. Fairfax says their sexual encounters were consensual. Both women have urged the Virginia General Assembly to hold hearings on their allegations, but Democratic legislative leaders have resisted. Fairfax said he would welcome an investigation by authorities. Republicans have called for hearings on the sexual allegations against Fairfax next week.
A Congressman from our area is joining a bipartisan effort to address the rising cost of prescription drugs across the US and here in the Commonwealth. WFIR's Clark Palmer has more.6-27 Cline Prescription Drug Bill Wrap-WEB
Virginia's Attorney General Mark Herring announced today he has filed suit against two Roanoke-based telemarketing companies and a local resident. WFIR's Ian Price has more:
The full news release can be found below
From Attorney General Mark Herring: Attorney General Mark R. Herring announced today he has filed suit against two Roanoke-based telemarketing companies, and Roanoke resident Bryant Cass, for illegal robocalling and deceptive sales practices. The Complaint, filed in the United States District Court for the Western District of Virginia in Roanoke, alleges Cass, and his companies, Adventis, Inc. and Skyline Metrics, LLC, made hundreds of thousands of unsolicited robocalls nationwide pitching car selling services to people who listed cars for sale on Craigslist, Autotrader.com, or similar sites.
"Robocalls have become something that Virginians have to deal with on almost a daily basis," said Attorney General Herring. "While robocalls are extremely annoying, they can also be dangerous and could potentially scam Virginians out of hundreds if not thousands of dollars. My team and I will continue to do everything we can to protect consumers and shut illegal robocall operations like this one down."
In the Complaint, Attorney General Herring alleges the businesses used automated equipment to pull telephone numbers from websites, make hundreds of calls a day – even to numbers on the National Do Not Call Registry – and leave prerecorded voicemails in which Cass used fake names like "Peyton" or "Brian" to pitch car selling services for a "small fee" with a "money back guarantee." If people called back, they reached a telemarketing boiler room in downtown Roanoke, where trained salespeople worked off a scripted pitch to make sales.
Under Virginia and federal telemarketing laws, those making illegal calls are subject to damages or civil penalties of $500 or more per call. The Complaint alleges that from 2014 to 2017 alone, Cass and his companies made 586,870 unsolicited telemarketing calls just to numbers with Virginia area codes.
The Complaint also alleges that the companies enticed people to pay $289 for online car sales services through deceptive claims like these:
We have "buyers in your area" or buyers looking for "vehicles like yours," regardless of whether the companies actually had such buyers.
We also pre-screen buyers for financing to "make sure they are serious and they have a plan for paying you." In fact, there was no such pre-screening.
"We have a Money Back Guarantee!" If you sell your car on your own, "you're eligible for a refund in the first 45 days." In fact, refunds were hard to get, and Mr. Cass instructed employees to limit the number of refunds given, even to customers who took all the steps to qualify for a refund.
According to the Federal Trade Commission (FTC), Virginia was the 7th highest state in the nation for Do Not Call Registry complaints with 181,936 complaints in 2018. Additionally, Virginians made more than 118,000 complaints to the FTC about robocalls alone.
Americans received almost 18 billion scam robocalls in 2018 and overall, robocalls increased in the U.S. by 57 percent from 2017 to 2018. The FCC reports that impostor scams have reportedly cost consumers $488 million just in 2018.
Attorney General Herring's Consumer Protection Section has recovered more than $301 million in relief for consumers and payments from violators. The Section has transferred more than $33 million to the Commonwealth's General Fund, and following a major reorganization and enhancement in 2016 the Section has been even more effective in fighting for Virginia consumers.
The Attorney General has the following tips for Virginians to help manage robocalls:
Don't answer calls from numbers you do not recognize.
If it's an unwanted robocall, hang up.
Don't press any numbers. This could lead to even more calls, even if the robocall claims you can press 1 to speak to a live operator or press a number to get your number off the calling list.
Register your home and mobile phone numbers on the National Do Not Call Registry at www.donotcall.gov or by calling 1-888-382-1222 from the number you wish to register.
Report robocalls to the National Do Not Call Registry at www.donotcall.gov. Federal and state law enforcement officials have access to the complaints filed through the National Do Not Call Registry.
Contact your phone service provider and ask about available robocall-blocking technology.
Consider using mobile apps or other features that may already be built into your phone to block robocalls.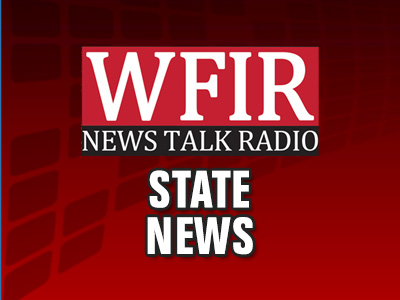 NORFOLK, Va. (AP) — Virginia officials say a party bus was operating without proper permits when a woman fell out of it last year and died.The Virginian-Pilot reports that the Virginia Department of Motor Vehicles says the bus that Kisha Marrow-Lott fell out of during a bachelorette party was not "a legal passenger carrier." Unauthorized operators are common in the party bus and limo industry.State police say the bus was entering an interstate when Marrow-Lott fell from the bus. She died at the scene.The 37-year-old was a mother of two teenagers. Prosecutors called Marrow-Lott's death an accident and have not pursued criminal charges.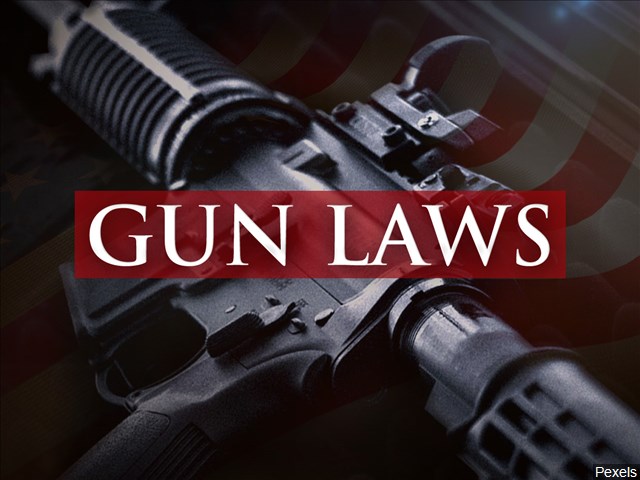 NEWPORT NEWS, Va. (AP) — Virginia Republican Del. David Yancey says he thinks his gun control idea tackles the problem from a new angle and could gain bi-partisan support in July's special session .On the heels of the Virginia Beach mass shooting in May, Virginia lawmakers will convene for a special session on gun control July 9.The Virginian-Pilot reports Yancey wants to bring a federal procedure to the state level that would crack down on illegal firearms trading. The national procedure, called Rule 35, encourages prisoners to tell police if they know who's selling stockpiles of stolen guns. According to the federal policy, if those offenders then give police information that could bring the criminals to justice, a judge could slash the inmates' sentences.Yancey says his idea won't infringe on Second Amendment rights.