Across Virginia
Governor Northam said this afternoon that help is on the way when it comes to ramping up the number of tests for COVID-19 that can be performed in Virginia. Northam has assembled a "work group" to help facilitate that and also says the CDC is sending personnel for the same purpose:
04-20 Northam Testing Bite-WEB
Northam again acknowledged that Virginians want to return to normal and open their businesses – but he reiterated that 14 straight days of a downward trend in infection rates will be the key.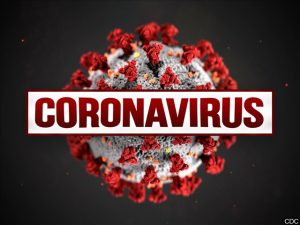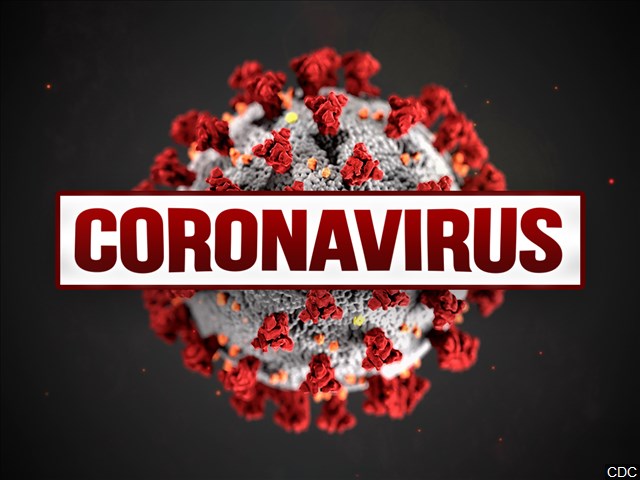 RICHMOND, Va. (AP) — Nearly 500 new coronavirus cases have been reported in the last 24 hours, pushing the state's total case count above 8,500.
The numbers released Sunday by the state health department show an increase in the death toll from 258 to 277.
The number of new cases increased from 8,053 to 8,537.
The increase of nearly 500 cases Sunday is lower than what's been reported the last few days, but over the last few weeks the numbers released by Virginia on Sundays have often been lower, only to resume at higher rates as the week goes on.
On Sunday Gov. Ralph Northam said on CNN's "State of the Union" that the numbers do not yet provide an indication that Virginia can consider easing the restrictions on businesses that have been imposed by executive order.
"And while we're not seeing a significant increase, it looks like it's flattening out a bit," Northam said. "We would like to see at least two weeks of trending numbers going down."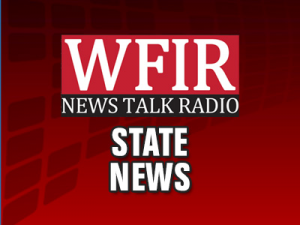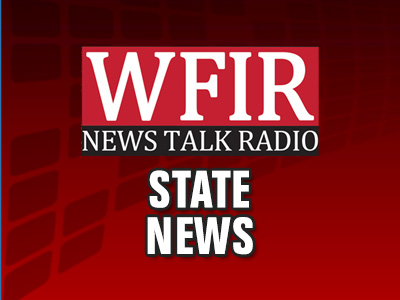 FREDERICKSBURG, Va. (AP) — The Virginia Supreme Court has rejected a petition to prohibit the city of Fredericksburg from moving a historic slave auction block.
The sandstone block was installed in the city's downtown in the 1840s.After years of debate the city council voted to moved the block to a museum.A judge upheld the move after business owners in the city sued to keep the stone where it is. But in February the judge delayed implementation of the order so the Supreme Court could take up the case.
On Friday the Free Lance-Star in Fredericksburg reported that the Supreme Court rejected the petition.City officials say plans to move the block are currently on hold because of the coronavirus.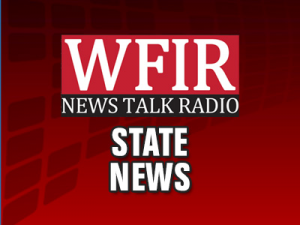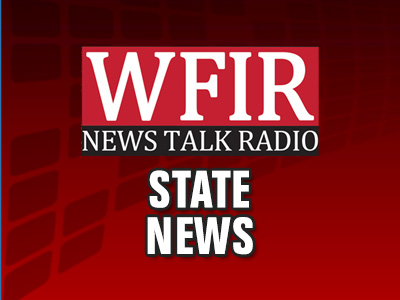 ANNAPOLIS, Md. (AP) — Long linked by proximity and the hundreds of thousands of federal workers who live and work in their jurisdictions, Maryland, Virginia and the District of Columbia are now connected by the growing numbers of coronavirus cases they are battling.
Maryland Gov. Larry Hogan, Virginia Gov. Ralph Northam and District of Columbia Mayor Muriel Bowser spoke in a conference call Friday to discuss coordinating virus response efforts. Hogan said the three officials have frequently spoken over the past month. Hogan also noted that their staffs are in daily contact.
"While we may have individual differences about how we're going after different things, the sharing of information, the willingness to try to cooperate on things that are of importance to the region has been terrific, and it has been throughout the crisis, and I think it's going to continue," Hogan said Friday after the call.
Hogan noted that this was the deadliest week yet in the region in and around the nation's capital. He said the area has had more than 21,000 cases of coronavirus and 818 deaths.
As states review guidelines from the White House aimed at easing restrictions in areas with low transmission of the coronavirus, cases in areas near the capital are "going up rather than down," said Hogan, who is the chairman of the National Governors Association.
"We're all in some part of a phase of talking about the gradual reopening but not able to start that quite yet, and we all are in agreement that we want to do that in a way that's cooperative," said Hogan, a Republican. "We understand that while each area is unique that there are certainly things that we have to do together as a region."
Northam, a Democrat, said at a news conference Friday that Maryland, Virginia, North Carolina and the District would "do everything that we can to be in coordination and be consistent" when it comes to reopening the economy.
"We share some of the same challenges, and we will do everything that we can to be in coordination and be consistent so we'll be as straightforward as possible for everybody in this region," Northam said.
Northam said he, Hogan and Bowser had discussed coordinating regionally on when to lift restrictions on elective surgeries.
"We want to be consistent because what we don't want to happen is, if we do it sooner in one state than the other, then individuals will go to other states to have their surgery done," Northam said.
Northam said Virginia does not meet the criteria to start even the first phase of the White House plan. To do so, the state would need its number of positive tests to be on a downward trend for 14 days.
"We have not met that criteria. We're still seeing more cases each day, not fewer. So we are not there yet," he said.
Governors in the Northeast and along the West Coast this week announced separate state compacts to coordinate how to begin reopening society amid the coronavirus pandemic. They did not announce specific plans on how to scale back stay-at-home orders or reopen businesses. Instead, both groups said they would coordinate those decisions while first considering the health of residents.
Although Hogan, Northam and Bowser have not been as formal in announcing a compact, they have been working together for weeks. For example, the three signed a letter to President Donald Trump dated March 15, requesting that the president add the region as a priority location for a federally supported testing site.
"The National Capital Region is home to over six million residents and the seat of the federal government, with hundreds of thousands of employees and contractors serving the Department of Defense and other mission essential agencies," the three wrote. "The health of the National Capital Region is a top priority for the continuity of our democratic government and critical to continuing federal government functions."
For most people, the coronavirus causes mild or moderate symptoms, such as fever and cough that clear up in two to three weeks. For some, especially older adults and people with existing health problems, it can cause more severe illness, including pneumonia and death.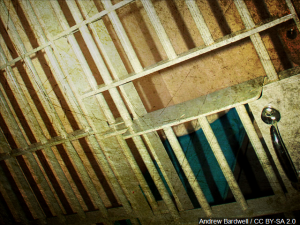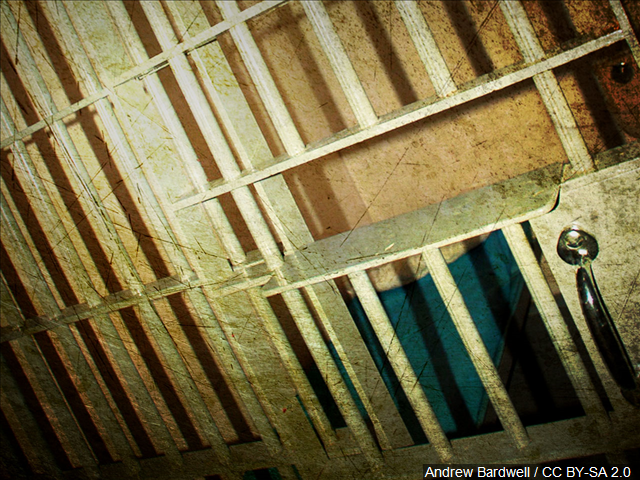 NEWS RELEASE: RICHMOND—Governor Ralph Northam today announced that Virginia's collaborative efforts to release low-level offenders from local and regional jails in response to the COVID-19 pandemic are working, and the administration's guidelines have been effective in decreasing the jail population.
"We are facing an unprecedented public health emergency, which has required us to work collaboratively to develop unique solutions," said Governor Northam. "Criminal justice stakeholders across the Commonwealth are using the tools available to them to decrease our jail population and address this crisis responsibly, humanely, and deliberatively. This is exactly the type of cooperation we need, and I commend our public safety officials and urge them to continue these important efforts."
On March 19, Governor Northam issued guidance to local criminal justice officials, calling for them to consider proactive measures to mitigate the spread of COVID-19 while ensuring public safety. The Northam administration issued a joint statement with local public safety agencies, including the Virginia Sheriffs Association (VSA), the Virginia Association of Commonwealth's Attorneys (VACA), the Virginia Indigent Defense Commission (IDC), and the Virginia Association of Regional Jails (VARJ).
Governor Northam recommended the following:
Allowing sentence modifications that can reduce populations within the jails, as outlined in § 19.2-303 of the Code of Virginia.
Diverting offenders from being admitted into jails prior to trial, including the use of summonses by law enforcement in lieu of arrest pursuant to § 19.2-74 of the Code of Virginia, and use of local pretrial programs as available and with consideration to local capacity.
Considering ways to decrease the number of low-risk offenders being held without bail in jails.
Utilizing alternative solutions to incarceration such as home electronic monitoring, pursuant to § 53.1-131.2 of the Code of Virginia.
Secretary of Public Safety and Homeland Security Brian Moran sent a letter to the Chief Justice of the Supreme Court of Virginia, Donald Lemons, on March 25 requesting his assistance in encouraging all magistrates and other judicial officers determining bail to consider the health and safety of those that appear before them and the residents and employees in local and regional jails.
Since late February, the number of new commitments to local and regional jails has decreased from approximately 10,000 during a two-week period to just over 4,000. On April 7, the jail population in the Commonwealth was 24,000, which is a 17 percent decrease from March 1. Virginia has also seen a 67 percent decline in the number of new commitments for misdemeanors across the Commonwealth.
"Governor Northam called on local officials to work together to safely reduce our jail population, and this early and aggressive effort is clearly working," said Secretary Moran. "Localities are taking these recommendations seriously, and I expect them to continue making decisions with the public safety of their communities in mind."
In addition to working with local partners to address local and regional jails, Governor Northam proposed a budget amendment allowing the Director of the Department of Corrections to release individuals with less than a year left to serve in their sentences for the duration of the state of emergency. The legislature is set to reconvene on April 22 to consider the Governor's amendments to legislation, which includes the budget. If the amendment is adopted, it will be effective immediately.
Governor Northam has extended his order keeping many Virginia businesses closed for another two weeks. It was set to expire a week from tomorrow, and it now remains in effect until May 8th. The order applies to entertainment, recreation, and personal care businesses — and to all gatherings of more than 10. A separate stay-at-home order remains in effect until June 10th.
Executive Order 53 covers the following:
*Recreational and entertainment businesses, like bowling alleys and theaters must remain closed.
*Non-essential retail stores are allowed to remain open so long as they can limit patrons to 10 at most, maintain social distancing of at least 6 feet and follow CDC guidelines on sanitation.
*Restaurants and food service establishments may remain open for carry-out, curbside pickup, or delivery, but not in-house dining.*Hair salons, barbers, massage therapists and similar non-essential services unable to carry out social distancing are required to remain closed.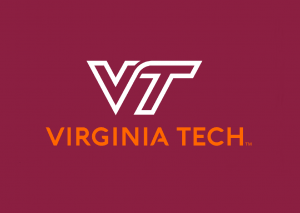 Virginia Tech is dropping standardized tests as a requirement for the next admissions cycle. The university says current high school juniors will not gain any benefit by taking the SAT or ACT, and those who do not take them will not be penalized.
NEWS RELEASE: April 15, 2020 –Virginia Tech's Office of Undergraduate Admissions keeps its focus on reducing hardships and eliminating barriers for every policy change and virtual event taking place in the wake of COVID-19.
"We realize these are challenging times for everyone, including students who've been offered admission and prospective students considering applying to the university," said Juan Espinoza, director of undergraduate admissions. "We don't want to add any more stress to an already difficult situation."
In light of that goal, Virginia Tech will maintain its academic standards while accommodating students by making the admissions process "test-optional" for the upcoming 2020-2021 cycle. This option means that for students applying to be part of the university's Class of 2025, SAT and ACT standardized tests are not required. There will be no advantage or special consideration for students who choose to take the tests, and no penalty for those who choose to not take the tests.
"There is so much uncertainty out there right now, and students don't need more to worry about," said Espinoza.
In addition to the test-optional accommodation, additional considerations will be made, including accepting the grading policies that high schools have put in place for their current online teaching curriculum. For Advanced Placement testing and credit, undergraduate admissions will accept scores from any modified policies that The College Board puts in place. Espinoza reassured students that, "we will be as adaptable as possible while maintaining the high standards of Virginia Tech's academic mission."
Making the choice to attend Virginia Tech often includes a campus visit. For many students, it's when they walk the campus and meet the people that they decide to call Virginia Tech home.
"Until we can safely host visitors again, we have put in place a number of virtual options, including a 360-degree campus tour led by one of our Hokie Ambassador student tour guides," Espinoza said. "And we will continue to add more virtual options to give prospective students and those who've been offered admission a feel for the Virginia Tech experience."
During these challenging times, "you can always contact us, because we are here for you," Espinoza emphasized. "Things are tough now, but your brightest days are ahead. Virginia Tech is ready to be part of that next chapter in your personal journey."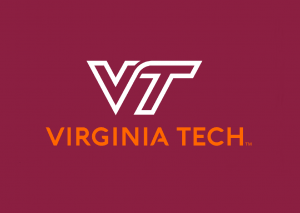 NEWS RELEASE: April 15, 2020 — Virginia Tech's online commencement for the Class of 2020 will feature inspirational messages from notable Hokies, including Miss America 2020 Camille Schrier, legendary defensive coordinator Bud Foster, and world-renowned poet and University Distinguished Professor Nikki Giovanni.
The first-of-its-kind event on Friday, May 15, at 6:30 p.m. ET will mark an important milestone for seniors and is a chance to honor the years of dedication and hard work that brought students to graduation.
Participants will be able to watch the ceremony with family and friends near and far while sharing comments and photos with one another using an online platform. The ceremony will be available on vt.edu and will be viewable on-demand afterward.
During the ceremony, graduates will also have the opportunity to create their own experience by listening to a message from their college dean and hearing their name read. The online ceremony will be a unique way for Hokies everywhere to take part in commencement. The Corps of Cadets and ROTC programs will also be featured with an online version of their special ceremony.
The ceremony will incorporate traditional commencement staples, including congratulations from the president and provost and remarks from student speakers.
The 2020 online commencement is not what senior Hokies envisioned for their graduation ceremony. Nonetheless, Hokie Nation can gather online to recognize a special group of students who have worked hard and earned this moment to be honored and celebrated, even as COVID-19 has changed the world we are all living in.
"Our graduates have demonstrated their ability to take on a global challenge and succeed. They have shown a deep commitment to the well-being of our community, which we will forever appreciate," said Virginia Tech President Tim Sands. "We will do all we can to give the Class of 2020 the honor and celebration they deserve."
This marks the first time in history the university's commencement ceremony has been held solely online. Virginia Tech announced last month the ceremony would move online amid the worldwide effort to mitigate the spread of COVID-19, joining peers across the state and the country. The once-in-a-century pandemic has upended life in all corners of society, including commencement ceremonies at colleges nearly everywhere.
The online ceremony will bring together all Virginia Tech campuses and students to celebrate, including undergraduate candidates, master's graduates, Ph.D.s, doctors of veterinary medicine, and Virginia Tech Carilion School of Medicine and graduate students from Blacksburg, Roanoke, and Northern Virginia.
The ceremony will include remarks from President Sands and Provost Cyril Clarke. There will also be messages from Foster, the former defensive coordinator who now serves as special assistant to the athletic director; Schrier, Miss America and Class of 2018 alumna; and a poem from Giovanni, world-renowned poet and University Distinguished Professor in the Department of English. Giovanni was the Class of 2020 class ring namesake and was honored for her longtime service and support to the university. Each class selects an honorary namesake. The William H. Ruffner Medal, which honors individuals who have performed notable and distinguished service to the university, will also be conveyed as part of commencement.
In the lead up to commencement, Hokies are encouraged to tag their cap and gown photos with the #HokieGrad hashtag on social media and submit these photos to bit.ly/gradphotosvt20. Hokies are also encouraged to submit video clips of their favorite college memories to bit.ly/vtprojectgrad for a chance to be featured in the Humans of VT video that will play during the ceremony.
Alumni can also submit a 10-20 second video with words of advice for the Class of 2020 by emailing alumni@vt.edu, and friends and family can share a 10-20 second video message to their #HokieGrad via bit.ly/vt20supportvideos.
In addition to the online ceremony, the Class of 2020 is invited to participate in formal commencement ceremonies in December 2020 or May 2021. All graduating students and at least two guests are also invited to campus this fall to celebrate commencement with a senior tailgate and complimentary attendance to the Sept. 26 home football game, conditions permitting.
For the latest information on the university's response to the coronavirus, visit Virginia Tech's COVID-19 website. Visit the university's commencement website for detailed information on commencement-related activities.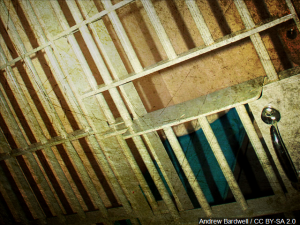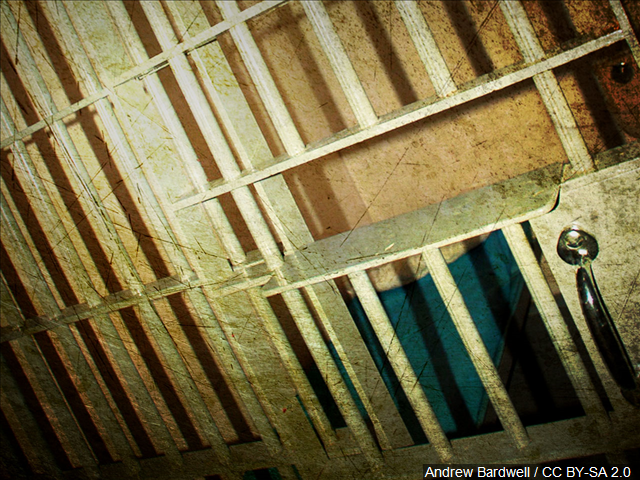 A female inmate at a state prison outside Richmond is the first person incarcerated in a state facility to die from COVID-19. The Department of Corrections reports she was 49 and had underlying health conditions that include asthma and Hepatitis-C.
NEWS RELEASE: RICHMOND – This morning, an offender from the Virginia Correctional Center for Women in Goochland passed away at the Virginia Commonwealth University Medical Center after battling COVID-19. The 49-year-old offender was admitted to VCU's medical center on April 4 and tested positive for the novel coronavirus on that date. The offender had underlying health conditions including asthma and Hepatitis-C, and was hospitalized from April 4 until her death. The offender was serving a 9-year sentence for manufacturing methamphetamine, delivery of drugs to prison and larceny. She had an expected release date in mid-2023. For the privacy of her family and the confidentiality of her medical records, the VADOC isn't releasing the offender's name.
The VADOC, with about 30,000 incarcerated offenders and 12,000 employees, currently has 44 inmates and 32 staff with active COVID-19. The agency also supervises about 65,000 offenders in the community through probation and parole.
The VADOC is working closely with the Virginia Department of Health during this pandemic and following Centers for Disease Control and Prevention (CDC) guidelines for corrections. The agency is operating under a Pandemic Response Manual that follows American Correctional Association guidelines.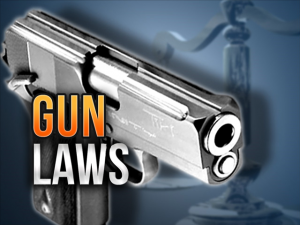 RICHMOND, Va. (AP) — Virginia Gov. Ralph Northam has signed several new gun restrictions he championed during this year's legislative session, cementing gains by gun control advocates they hope will serve as a "blueprint" for states around the country.
The Old Dominion has been the epicenter of the nation's gun debate after Democrats took full control of the General Assembly last year on an aggressive gun control platform. Tens of thousands of gun owners from around the country rallied against new gun restrictions at the state Capitol in January while lawmakers ultimately approved 7 out of 8 of Northam's gun-control package.
"This is an exciting day for me," Northam said on a conference call with gun-control advocates.
Virginia was once a socially conservative state where lawmakers in both parties viewed gun rights as sacrosanct and the National Rifle Association held great sway.
But as the state has grown more urban and suburban, the gun lobby's influence has waned. A mass shooting last year in Virginia Beach made gun control a front-burning issue in Virginia and heavy spending by groups backed by former New York City Mayor Michael Bloomberg helped Democrats flip control of the legislature in November.
Gun-control advocates said Friday they're planning to replicate their success in Virginia in other states. John Feinblatt, president of Everytown for Gun Safety, said his group plans to spend heavily in key battleground states this year like Arizona, North Carolina and Pennsylvania to elect lawmakers who support new gun restrictions.
Feinblatt said polling shows a gun-control agenda is popular in those states and that Virginia is a "bellwether" of what's to come.
The gun lobby was not totally shut out of Virginia's legislative session and were able to water down many bills backed by Northam.
"While we still don't like them, they're not as bad as they once were," said Philip Van Cleave, president of the Virginia Citizens Defense League.
Moderate Democrats also balked at passing one of the most high-profile gun measures debated this year: banning assault weapons like the popular AR-15-style rifles.
The governor acknowledged that he "came up short" on that legislation but said he will try again next year.
"I will not stop," he said.
Van Cleave said his group is readying several lawsuits against the new gun laws and predicted gun owners will elect more gun-friendly lawmakers next year in state House elections
"Nothing (Northam's) doing today is necessarily permanent," Van Cleave said.