Across Virginia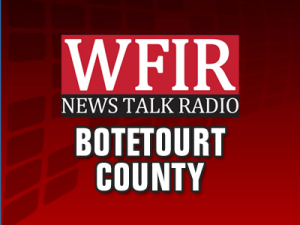 FINCASTLE, VA – On October 8, 2022, Botetourt County Sheriff Office Deputies responded to the Glen Wilton Park and Ride along Botetourt Road (Route 220) to find a deceased female lying in the gravel lot from an apparent gunshot wound.Botetourt County Sheriff's Office detectives and an investigator with the medical examiner's office examined the scene extensively. Detectives soon discovered that the victim's car was found abandoned and burned in a secluded area of Bath County.
The body of the female victim was transported to the medical examiner's office in Roanoke where an autopsy was performed, and the manner of death was ruled a homicide. The office of the medical examiner has identified the victim as Elizabeth Hensley of Roanoke VA.The victim's family has been notified and our thoughts and prayers are with the family during this difficult time.
Detectives have been working closely with the Virginia State Police Bureau of Criminal Investigations and the High-Tech Crimes Division to determine the circumstances surrounding Hensley's death, including following leads that have involved multiple jurisdictions. Certain details and updates crucial to this investigation have not been made public to protect the integrity of the investigation and to provide privacy for the victim's family. Detectives working this case have found the crime, though horrific, was not a random act, and the public should not be deterred from their daily activities.
Detectives continue to request that anyone with information regarding this case to please contact the Botetourt County Sheriff's Office at 540-473-8631.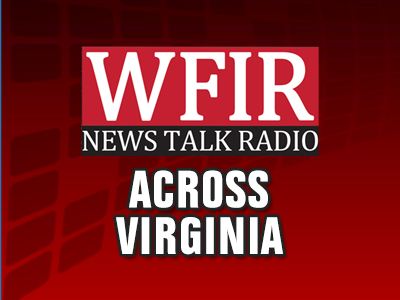 DINWIDDIE, Va. (AP) — Three students and a teacher were taken to hospitals Wednesday after a fire broke out during a demonstration in a Virginia high school chemistry classroom, officials said.
When the fire broke out in the classroom at Dinwiddie High School, the fire alarm was pulled and all students were evacuated from the building, Dinwiddie County Public Schools officials said in a statement.
A teacher was taken to a local hospital and three students were taken to VCU Medical Center, officials said. Officials didn't release details of their conditions. One student was treated at the scene and released.
The cause of the fire is under investigation, officials said.
Students were dismissed early and Thursday will be an asynchronous learning day, officials said.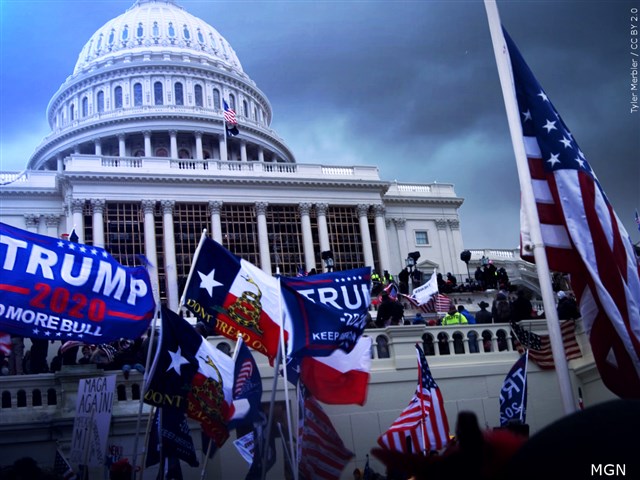 WASHINGTON (AP) — A member of the Oath Keepers who traveled to Washington before the Jan. 6 attack on the U.S. Capitol testified Wednesday about a massive cache of weapons the far-right extremist group stashed in a Virginia hotel room.
Taking the stand in the seditious conspiracy case against Oath Keepers founder Stewart Rhodes and four associates, Terry Cummings showed jurors an AR-15 firearm and an orange box for ammunition that he contributed to the so-called quick reaction force the Oath Keepers had staged at the hotel outside of Washington in case they needed weapons.
"I had not seen that many weapons in one location since I was in the military," said Cummings, a veteran who joined the Oath Keepers in Florida in 2020.
Prosecutors have said teams of Oath Keepers guarded the arsenal of firearms and were prepared to rush them into the hands of extremists in the capital if needed.
The alleged teams and the cache of weapons are a central piece of the Department of Justice's case against Rhodes and four associates charged with seditious conspiracy in the Jan. 6 attack. Members of the Oath Keepers stashed the firearms just outside Washington district limits, given the capitol's tougher gun laws.
Authorities have alleged the teams and the stockpile of arms were designed to get weapons into Oath Keepers' hands quickly if they were needed to support a plot to stop the transfer of power from Republican Donald Trump to Democrat Joe Biden.
Cummings' testimony came in the second week of the trial that is expected to last several weeks. The others on trial are Thomas Caldwell of Berryville, Virginia; Kenneth Harrelson of Titusville, Florida; Jessica Watkins of Woodstock, Ohio; and Kelly Meggs of Dunnellon, Florida.
Defense lawyers have not denied the existence of the quick reaction teams but noted that they were never deployed on Jan. 6. They have accused prosecutors of falsely portraying them as an invasion force.
Defense lawyers have said the Oath Keepers often set up quick reaction forces for events, but insist they were defensive forces only to be used to protect against violence from antifa activists or in the event Trump invoked the Insurrection Act. They are not facing any gun charges for bringing the weapons to Virginia.
Rhodes' lawyers have said they will argue that cannot find him guilty of seditious conspiracy because all the actions he took before Jan. 6 were in preparation for orders he anticipated from Trump under the Insurrection Act, which gives presidents wide discretion to decide when military force is necessary.
Cummings told jurors that he traveled to Washington on Jan. 6 with other Oath Keepers to be part of a VIP security detail for Trump's rally at the Ellipse. He said he saw it as an opportunity to "express my First Amendment rights" and see a sitting president speak, which he had never done.
Cummings said his understanding was the quick reaction forces "would potentially be used not as an offensive situation, but more as a show of force."
Cummings said he was part of a group that acted as a security team for a VIP at Trump's rally before the riot. Cummings and other Oath Keepers left before Trump's speech was finished and went toward the Capitol.
He recalled Meggs talked about entering the Capitol – something Cummings didn't think was a good idea. He then split off to find a bathroom, and when he returned the group was gone. The group entered the Capitol while he was away, he said. Up to an hour later, Cummings rejoined fellow Oath Keepers from Florida, and eventually Rhodes appeared as well.
Cummings said he did not hear any talk about plans to storm or attack the Capitol, though he also said he wasn't in a position of leadership. He has not faced criminal charges, was subpoenaed to testify for the government and acknowledged on the stand that he has contributed to the legal defense fund of some of the defendants.
Authorities have said that Meggs and the Florida Oath Keepers on Jan. 5 brought gun boxes, rifle cases and suitcases filled with ammunition to the Virginia hotel that served as the home for the quick reaction force. Another team from Arizona brought weapons, ammunition, and supplies to last 30 days, according to court papers. A team from North Carolina had rifles in a vehicle parked in the hotel lot, prosecutors have said.
Prosecutors have described surveillance footage that they say shows Oath Keepers rolling bags, large bins and what appears to be at least one rifle case into the hotel.
Over several days in early January, Rhodes spent $15,500 on guns, including an AR-platform rifle, magazines, mounts, sights and other equipment, prosecutors have said. Caldwell, in one message, suggested getting a boat to ferry "heavy weapons" across the Potomac River into the Oath Keepers' "waiting arms."
A former Oath Keeper from North Carolina last week described setting up a quick reaction force for the "Million MAGA March" in Washington on Nov. 14, 2020, in case Trump invoked the Insurrection Act. Thousands of Trump supporters that day gathered at Freedom Plaza along Pennsylvania Avenue in Washington to rally behind Trump's false election claims.
The former Oath Keeper, John Zimmerman, told jurors that the Oath Keepers stashed at least a dozen rifles and several handguns in his van parked at Arlington National Cemetery to serve as the quick reaction force on that occasion. He said they never took the guns into Washington.
___
Associated Press writer Alanna Durkin Richer in Boston contributed to this report.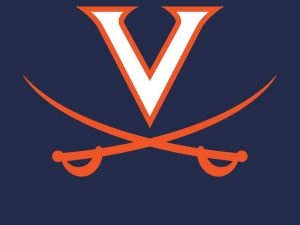 CHARLOTTESVILLE, Va. (AP) — Brock Doman proved an able replacement for injured Malik Cunningham, throwing for one touchdown, running for another and leading Louisville to a 34-17 victory at Virginia on Saturday.
Domann overcame a slow start — his first completion was to former teammate Anthony Johnson, now a Virginia defensive back — and evoked thoughts of Cunningham when he took off on a 44-yard run for a tying touchdown.
"That even tricked me," Louisville strong safety M.J. Griffin, who also started, said. "I didn't even think he had the ball honestly."
Domann found out he was starting on Sunday, but even with a week to prepare, said it took him awhile to get settled.
"I was in my own way in the first quarter," he said after finishing 17 for 30 for 275 yards with two interceptions. "As much as you want to prepare for your first start, you need to get out of your own way. Once I did that, this team was amazing."The Cardinals (3-3, 1-3 Atlantic Coast Conference) were without Cunningham, who had started a school-record 40 consecutive games, as he remained sidelined by a concussion sustained last week against Boston College.
Brennan Armstrong threw for a touchdown and ran for one for the Cavaliers (2-4, 0-3), but also helped kill Virginia's first quarter momentum when he fumbled the ball away and threw a pair of interceptions.
Virginia coach Tony Elliott said Armstrong is trying to do much at times and needs others to come along, but Armstrong said that wasn't the problem.
"I don't really feel like I'm trying to play outside the offense, but I mean I'm just making mistakes also with trying to play and make plays," he said.
Virginia led 10-0 and had the crowd roaring when the fumble was lost.
"That was really huge right there because if they were to score, it would have been 17-0," Griffin said. He also had one of the Cardinals' two interceptions.
Trevion Cooley and Jahwar Jordan ran for touchdowns for Louisville, with Jordan's making it 34-17 with 11:03 left and sending fans streaming out.
Those who stayed saw Mike Hollins stopped on a fourth-and-1 try from the Cardinals' 5 with just over 8 minutes left on a call that was initially ruled a first down, but overturned on review, all but sealing Virginia's loss.
The road victory surely helped Cardinals coach Scott Satterfield, rumored to be on the hot seat. The victory also ended a remarkable nine-game losing streak for Louisville in games they led or at least tied in the fourth quarter.
"I don't know about me. I do know they showed up and supported Brock," Satterfield said, praising how the offense and defense both got better.
Virginia finished with six rushing yards.
THE TAKEAWAY
Louisville: With two weeks to get Cunningham back, the Cardinals at least don't have to worry about Domann. He overcame his slow start, completed many clutch passes and may have surprised himself with the long TD run.
Virginia: The Cavaliers continually made things hard of themselves in key spots. Armstrong's fumble at the Louisville 18 came with them ahead 10-0 and driving for a third consecutive score. Sure-handed Keytaon Thompson had two drops in three plays to kill their ensuing drive, and with the Cardinals going backwards on penalties, Anthony Johnson's pass interference call in the end zone gave them a first-and-goal at the 2. Cooley ran it in from there.
UP NEXT
The Cardinals have a week off, then are at home against Pittsburgh.
Virginia has a week off, then plays at Georgia Tech on a Thursday night.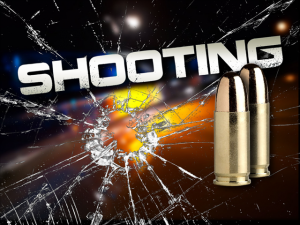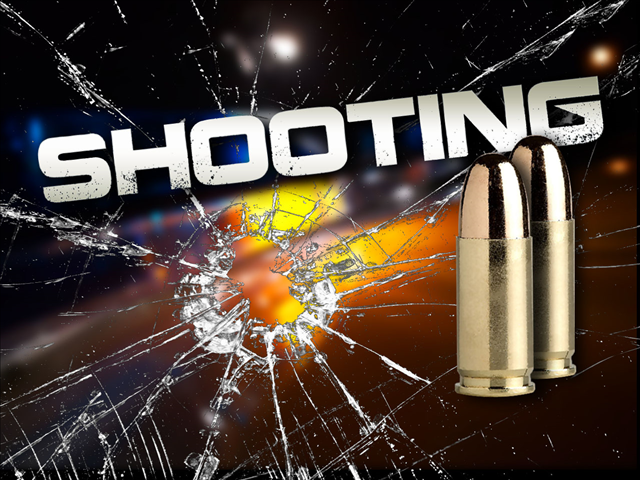 On October 8, 2022 at approximately 10:30 a.m., Roanoke Police were notified by the City of Roanoke E-911 Center of a person with a gunshot wound in the 2700 block of Hoover Street NW. The caller advised they were transporting a juvenile male to LewisGale Medical Center for treatment of a critical gunshot wound. As officers arrived at the Hoover Street NW scene, LewisGale Medical Center staff advised the victim had arrived. The victim was stabilized, then transported to Carilion Roanoke Memorial Hospital. Ultimately, the juvenile male succumbed to his injuries and passed away.
Details about what led to this shooting are limited at this time. This remains an ongoing investigation. Anyone with information about this incident is asked to call (540)344-8500 and share what you know. You can also text us at 274637; please begin the text with "RoanokePD" to ensure it's properly sent. Both calls and texts can remain anonymous.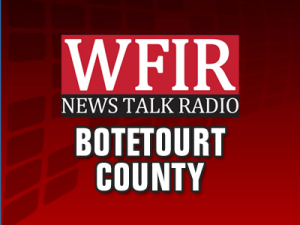 FINCASTLE, VA – On October 8, 2022, at 7:02 a.m. the Botetourt County Emergency Communications Center received a 911 call from a citizen reporting an unresponsive female lying on the ground in the 22,000 block of Botetourt Road.
Botetourt County Sheriff's Office Deputies arrived on the scene to find an apparent deceased female lying in a gravel lot. Detectives are currently examining the scene. We are in the preliminary stages of this investigation and as more information becomes available, we will provide updates.
This incident appears to be isolated with no threat to the public.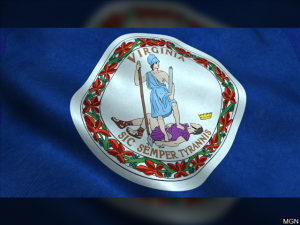 RICHMOND, Va. (AP) — A federal appeals court on Friday denied a request to rehear a case that found that gender dysphoria is a condition covered by the Americans with Disabilities Act.
In August, a three-judge panel of the Richmond-based 4th U.S. Circuit Court of Appeals became the first federal appellate court in the country to find that the landmark federal law protects people with gender dysphoria, a condition that causes anguish and other symptoms as a result of a disparity between a person's gender identity and their assigned sex at birth.
The decision came in the case of Kesha Williams, a transgender woman who sued the Fairfax County sheriff in Virginia for housing her in a jail with men under a policy that inmates must be classified according to their genitals.
In her lawsuit, Williams said that she was harassed and that her prescribed hormone medication was repeatedly delayed or skipped, violating the Americans with Disabilities Act.
A federal judge granted a motion by the sheriff's office to dismiss the lawsuit, but the 4th Circuit panel reversed that ruling, finding there is a distinction between gender identity disorder and gender dysphoria.
The modern diagnosis of gender dysphoria "affirms that a transgender person's medical needs are just as deserving of treatment and protection as anyone else's," Judge Diana Gribbon Motz wrote in the opinion.
On Friday, the 4th Circuit rejected a request from the sheriff's office for the full court of 15 judges to rehear the case.
The sheriff's office did not immediately respond to a phone message seeking comment, and attorneys for the sheriff's office did not respond to an email.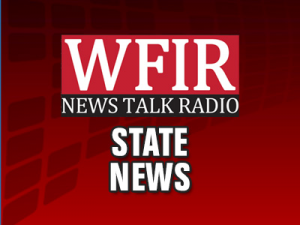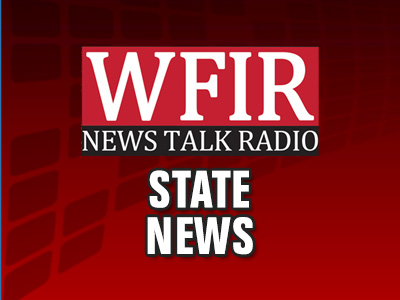 FALLS CHURCH, Va. (AP) — The head of a Virginia company accused of exploiting immigration detainees seeking bail has now been charged with defrauding the brother of Florida school shooter Nikolas Cruz.
The Augusta County Sheriff's Office said Mike Donovan, the CEO of Nexus Services in Verona, Virginia, was arrested Wednesday after being indicted on fraud charges. The indictment states that the victim is Zachary Cruz, 22, who for several years has lived with Donovan and his spouse, Richard Moore, in Fishersville.
Moore, who is a part owner and executive with Nexus, and three others are also facing charges along with Donovan.
Donovan denies that Cruz has been defrauded. He said the charges are retaliation for efforts he has undertaken to expose corruption in the sheriff's office and hold it accountable for two police shootings last year.
"I want to go to a jury. I will call witnesses and expose these people," Donovan said in a phone interview Thursday.
Donovan and Moore took Zachary Cruz in nearly four years ago. Donovan said he became acquainted with Zachary Cruz after learning he was facing $500,000 bail on a trespassing charge for skateboarding at the high school where the shootings occurred.
After getting to know him, they offered him a home in Virginia and Donovan said he considers Cruz to be part of the family.
"When you see what he's gone through, and what he's been able to accomplish, it's pretty inspiring," Donovan said.
He said he's offended by authorities' suggestion that Zachary Cruz is mentally incapable of making his own decisions.
A search warrant affidavit filed in May 2021 states that Shenandoah Valley Social Services launched an investigation last year after receiving a report that Zachary Cruz was being financially exploited by Donovan and Moore.
The affidavit alleged that Cruz lacked the mental capacity to make his own financial judgements, even though he is an adult, and that a $428,000 inheritance he received after his mother's death was transferred into other accounts.
Donovan said federal prosecutors investigated those allegations and exonerated him. He said that at this point, the inheritance money is spent and that Donovan and Moore are essentially supporting Cruz financially with a weekly stipend.
The county sheriff's office did not return a call Thursday seeking comment.
Cruz could not be reached for comment Thursday. His attorney, Amina Matheny Willard, who also represents Donovan, denied that Cruz has been victimized by his new family.
Last year the Consumer Financial Protection Bureau and three states, including Virginia, sued Donovan and his company, alleging that a subsidiary — Libre by Nexus — has exploited immigrant detainees by charging excessive fees to get them released on bail while they await hearings. That lawsuit is ongoing.
Donovan has vociferously defended his conduct. He says his company has helped tens of thousands of immigrants avoid prolonged detention while they await adjudication in a broken immigration system.
Zachary's older brother, Nikolas Cruz, pleaded guilty last year to fatally shooting 14 students and three staff members at Parkland, Florida's Marjory Stoneman Douglas High School in 2018.
A sentencing trial is currently ongoing to determine whether Nikolas Cruz will receive the death penalty. Defense lawyers have argued that Nikolas Cruz suffered brain damage because his birth mother drank during pregnancy.
Zachary Cruz is two years younger and has the same birth mother. Both were adopted and grew up together in Parkland. Testimony during the trial has highlighted the boys' unstable family life.
Zachary Cruz had been listed as a defense witness but was not called to testify.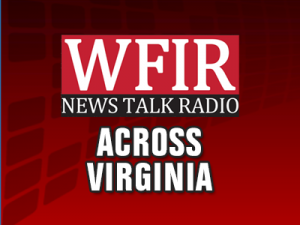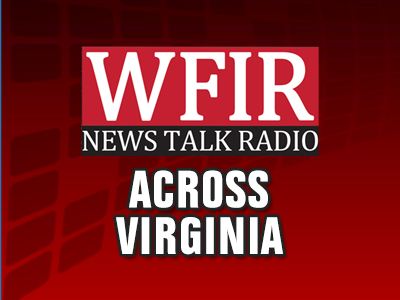 RICHMOND, Va. (AP) — A lawsuit against a Virginia town that alleges its police department has operated in a way that led to unlawful racial discrimination and violated individuals' constitutional rights can move forward, a judge ruled Thursday.
The Office of the Attorney General initially brought the lawsuit against the small southeastern Virginia town of Windsor in December, after an investigation prompted by a 2020 traffic stop involving two Windsor police officers and Caron Nazario, an Army lieutenant.
Video of the incident showed the officers drawing their guns, pointing them at Nazario, who is Black and Latino, and using a slang term to suggest he was facing execution before pepper-spraying him and knocking him to the ground. The video led to widespread outrage when it surfaced months later, after Nazario sued the two officers.
A judge on Thursday heard arguments in the state's lawsuit before denying an attempt from the town to have the case dismissed, TV station WVEC reported.
"We are pleased with the Court's ruling today and have no further comment," Victoria LaCivita, a spokesperson for Miyares, said in a statement to The Associated Press.
While the lawsuit was initially filed in the waning days of Democratic Attorney General Mark Herring's term, Miyares — a Republican who took office in January — has continued to pursue it.
Miyares filed an amended complaint in August that substantially revised the claims made in the case. The lawsuit alleges the town's police department "has engaged in a pattern or practice of conduct" that has deprived individuals of their rights, privileges or immunities under the First, Fourth and Fourteenth amendments to the U.S. Constitution. It also says the department policed in a way that unlawfully discriminated on the basis of race, color or national origin.
In court documents, the town has said the state's lawsuit refers only to one incident, Nazario's traffic stop, and doesn't establish that the town engaged in a pattern or practice of conduct that deprived individuals of their rights.
Attorneys for the town did not immediately respond to an emailed request for comment on Thursday's ruling.
Isle of Wight NAACP members told the TV station they were pleased to see Miyares push forward with the case.
"It is good to know that it is not about parties," said Valerie Butler, president of the Isle of Wight NAACP.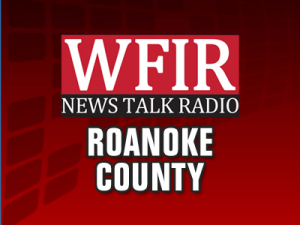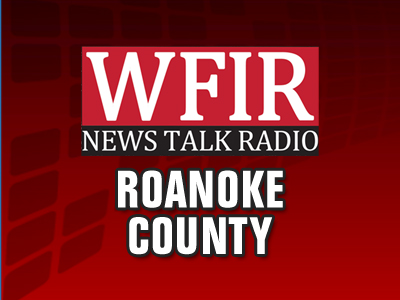 The non-emergency phone lines in the Roanoke County Emergency Communications Center are not operational at this time. Citizens are asked to only dial 911 if it is an emergency. Citizens can call 540-283-6597 for non-emergencies and if there is a busy signal, please try again later. The phone company is working on the problem and we will update once the lines are restored.
The Blacksburg police department is also experiencing some phone issues this morning. If you cannot get ahold of the Blacksburg Police Department, please call the New River Valley Emergency Communications Regional Authority at 540-382-4343 for assistance.