Across Virginia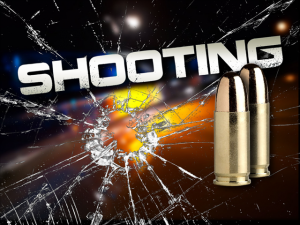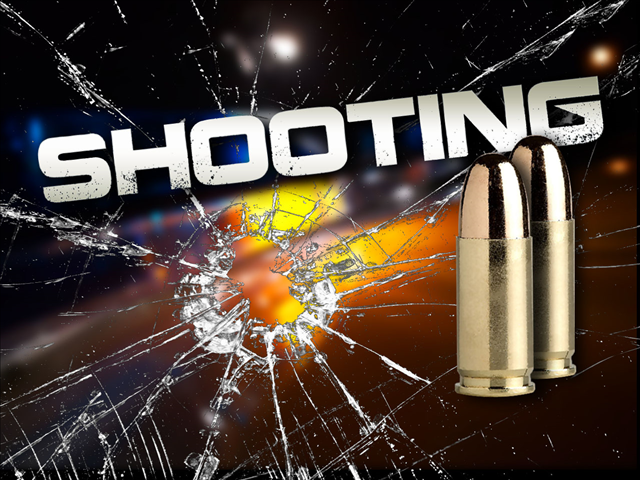 WASHINGTON (AP) — At least four people, including a 12-year-old girl, were shot when a gunman unleashed a flurry of bullets in the nation's capital, leading to lockdowns at several schools on Friday. The injured were expected to recover and the suspect was found dead hours later.
Police did not release the suspect's name, pending notification to his family, after finding the suspect dead inside an apartment at the scene as Metropolitan Police Department officers conducted door-to-door searches of buildings in the area.
Authorities had said earlier that they were seeking a 23-year-old Virginia man as a person of interest. The man had been "linked to social media postings" that emerged as part of the investigation, said Assistant Metropolitan Police Chief Stuart Emerman.
Police believe the man erected a "sniper-type setup" with a tripod and rifle in his apartment and began firing indiscriminately at people walking below, Chief Robert Contee said. The shooting was recorded and posted online on 4chan, an online message board.
Police in Fairfax County, Virginia, said Saturday they had identified a residence tied to the suspected shooter and assisted District of Columbia officers in executing a search warrant. A Fairfax spokesman, 2nd Lt. Ian Yost, said his information indicated authorities did not find any family members there.
Separately on Friday, emergency medical crews were called to the Supreme Court around 6:30 p.m. after a man set himself on fire outside the building. Police said Saturday that the man, Wynn Bruce, 50, of Boulder, Colorado, had died.
The four shooting victims — a 54-year-old man who is a retired police officer, a woman in her 30s, a woman in her mid-60s who was grazed by a bullet, and a 12-year-old girl who was shot in the arm — were all expected to recover, police said. For hours, authorities had warned residents to stay inside their homes while they searched for the shooter.
The gunfire broke out shortly before 3:30 p.m. near the corner of Connecticut Avenue and Van Ness St. in the Van Ness neighborhood of Washington, just as parents were picking up their children from the Edmund Burke School, a private college preparatory school.
The University of the District of Columbia went into lockdown, telling students and staff to shelter and stay in place.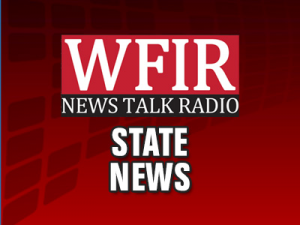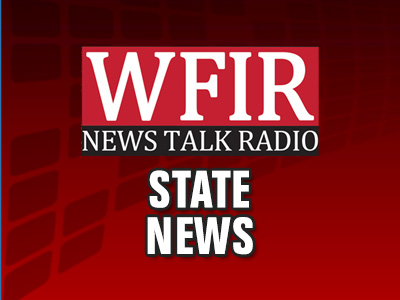 WILLIAMSBURG, Va. (AP) — A local school board in Virginia has decided against buying some new social studies text books because of concerns from some citizens that one of the books encourages "divisive teachings," including critical race theory.
The Williamsburg-James City County school board voted 4-3 on Tuesday not to buy the books, The Virginian-Pilot reported.
Board Chairman Greg Dowell said he found nothing wrong with the book's overall content. But he said he couldn't vote "yes" because of the controversy around it and the possibility that it could cause further "community division."
"We are transitioning out of a period of discord in our community and our country, and that takes all of us," Dowell said.
The textbook of concern is "Government in America: People, Politics and Policy," which is often taught in advanced placement government and politics classes. It examines current events and public policy, while offering examples of political unrest.
One citizen at Tuesday's board meeting claimed the book was biased and left-leaning. Another said the cover photograph was a form of indoctrination. The photo is of a protest outside the U.S. Capitol with signs reading, "Silence is violence," "No justice no peace," and "Stop killing Black people."
Critical race theory is a way of thinking about America's history through the lens of racism. There is little evidence that it's being taught to K-12 public school students, though some ideas central to it, such as lingering consequences of slavery, have been.
The proposed textbooks aligned with state education standards and were vetted by the state education department. The vote means that students will have to use textbooks that are at least 12 years old.
Board member Kyra Cook had voted in favor of buying the text books.
"I think we deprived our children new textbooks and deprived our teachers of the opportunity to use new materials," she said. "Our staff went through a rigorous process and they identified opportunities to improve."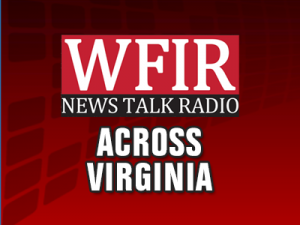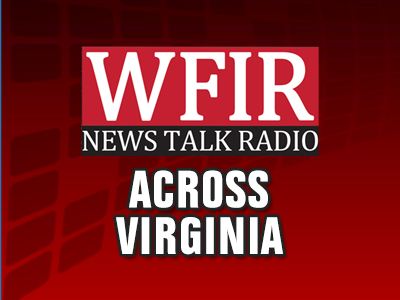 WILLIAMSBURG, Va. (AP) — Authorities in Virginia say they're trying to figure out how two patients escaped the state's oldest mental hospital and how to prevent it from happening again.
The Richmond Times-Dispatch reports that police said the men fled Eastern State Hospital outside Williamsburg on Easter Sunday. Virginia State Police said the men were able to escape by damaging an interior wall.
Authorities said that one man was caught in Chesapeake that day, while the second man was caught in Norfolk on Thursday.
Lauren Cunningham, a spokeswoman for the Department of Behavioral Health and Developmental Services, said that Eastern State is conducting an internal investigation.
Virginia Gov. Glenn Youngkin had already ordered a security and safety review of Virginia's nine public mental hospitals. And last week, Youngkin had called for more staffing and treatment at state facilities and local community services boards for people with psychiatric disorders.
Investigators with the Bedford County Sheriff's Office along with Virginia State Police, Roanoke City Police Department and Roanoke County Police Department have been working a Narcotic related case involving Christopher Ross Kimberling of the Hardy/Roanoke/Salem area for the last several months. Kimberling is facing several drug and weapon related charges in Roanoke City, Roanoke County, and Bedford County. Several search warrants were executed where a large amount of narcotics, to include approximately 2 lbs of Methamphetamine, Heroin, Cocaine & Fentanyl, Firearms (both legal and stolen), and over $50,000 in cash were seized.
Charges against Kimberling are as follows:
-1 count Possession with the intent to Distribute Methamphetamine
-1 count Possession of Heroin
-1 count Possession of a Firearm by Convicted Felon
-1 count Possession of stolen firearm
This case is still under investigation and several more narcotic related charges are forthcoming.
Anyone with drug information can always contact the Sheriff's Office at 540-586-7827 or you can also use Central Virginia Crime Stoppers at 1-888-798-5900 or enter your tip online at http://p3tips.com or use the P3TIPS app on your mobile device. Crime Stopper callers remain anonymous and could receive a cash reward up to $1,000.00.
We would like to thank everyone for their assistance and information leading to this arrest.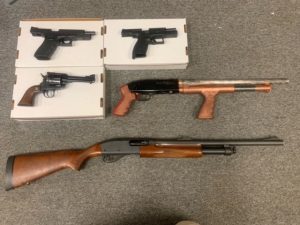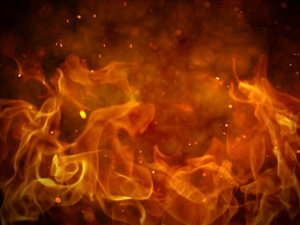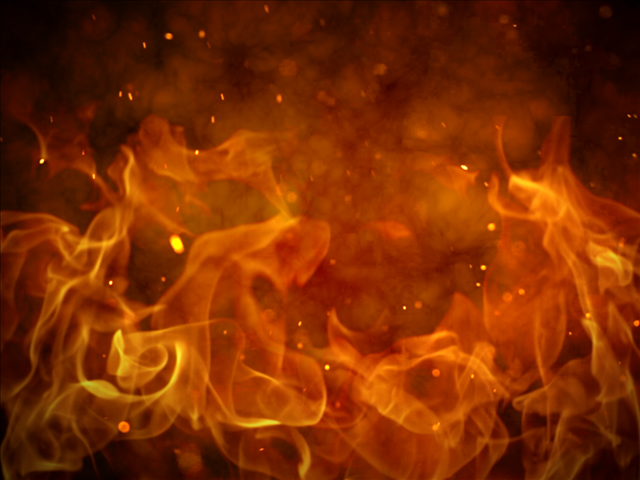 On Thursday, April 14, at 4:08 a.m., Roanoke Fire-EMS was dispatched to the 2000 block of Greenbrier Ave SE for a report of a fire on the roof of a commercial structure. Units arrived to find smoke and flames on the roof of a maintenance building. The fire was contained to the roof, and was quickly extinguished by Fire-EMS crews. The cause of the fire was determined to be accidental, electrical. No injuries were reported. Damages to the roof of the structure are estimated at $8,000.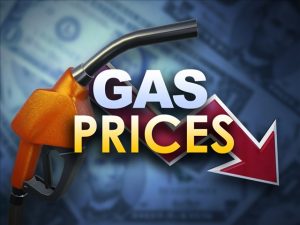 For the first time in a month, average Virginia gas prices have fallen below $4.00 a gallon — but experts say there is no way to know for sure how far or for how long that downward trend might continue, especially with normally-busy summer travel season ahead. The statewide average is $3.98 a gallon for regular, and in Roanoke, it's $3.89. That's down nine cents in a week and 29 cents from one month ago. Experts say there is one reason most in play for that decrease, as WFIR's Evan Jones reports: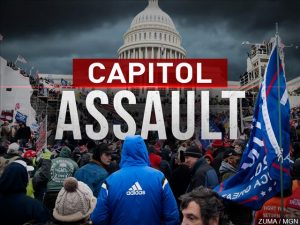 WASHINGTON (AP) – A federal jury has convicted a former Virginia police officer of storming the U.S. Capitol with another off-duty officer to obstruct Congress from certifying President Joe Biden's 2020 electoral victory. Jurors on Monday convicted former Rocky Mount police officer Thomas Robertson of all six counts he faced stemming from the Jan. 6, 2021, riot, including charges that he interfered with police officers at the Capitol. His sentencing hearing wasn't immediately scheduled. Robertson's jury trial was the second among hundreds of Capitol riot cases. The first ended last month with jurors convicting a Texas man, Guy Reffitt, of all five counts in his indictment.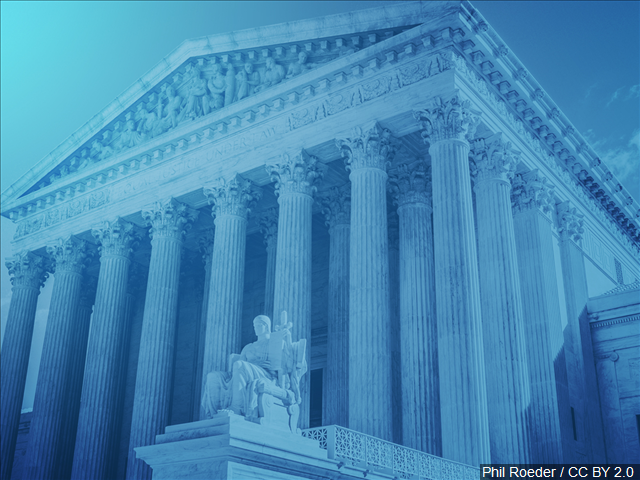 U.S. Supreme Court Chief Justice John Roberts on Friday called for a response from a Virginia school system regarding a controversial admissions policy at a highly selective high school and efforts by a coalition of parents to overturn it.
Roberts was responding to an emergency application from the group Coalition For TJ to vacate a stay pending an appeal filed by the Fairfax County Public Schools to the 4th U.S. Circuit Court of Appeals.
On March 31, a three-judge appeals panel ruled that the school system can continue to use its new admissions policy at Thomas Jefferson High School for Science and Technology while it appeals a ruling that found the policy discriminates against Asian American students.
U.S. District Judge Claude Hilton ruled in February that impermissible "racial balancing" was at the core of the new policy. Hilton had also turned down a request from the school system to delay implementation of his ruling, but the 4th Circuit, in a 2-1 ruling, said the school board had met the legal requirements for a suspension of Hilton's order while its appeal is pending.
With Roberts' action, the school board has until Wednesday to present its response. The chief justice would then decide on the application, which includes referring the case to the full court.
"We're very happy to see that he called for a response from the school board," said Glenn E. Roper, an attorney representing Coalition for TJ, the group challenging the policy. "We hope the court will take our application seriously and hopefully grant it so that the discriminatory policy won't be enforced for this application season."
Fairfax County Public Schools didn't immediately respond to a request for comment Friday evening.
After criticism over its lack of diversity, the school board scrapped a standardized test that had been at the heart of the admissions process and opted instead for a process that sets aside slots at each of the county's middle schools. It also includes "experience factors" like socioeconomic background.
The parents group argued in its lawsuit that Asian Americans, who constituted more than 70% of the student body, were unfairly targeted in the new policy.
The school's current freshman class, which was admitted under the new policy, saw a significantly different racial makeup. Black students increased from 1% to 7%; Hispanic representation increased from 3% to 11%. Asian American representation decreased from 73% to 54%.
The school system has insisted that its new policies are race neutral, and the panel evaluating applicants is not even aware of applicants' race as it conducts its reviews.
UPDATE:
Hampton Electoral Board Chair David Dietrich has resigned after allegedly making a racist post on Facebook. The Chairman of the Hampton GOP Phillip Siff called upon the appointing authority for all electoral board members to remove Dietrich after a post he allegedly made about Secretary of Defense Lloyd Austin, calling for him to be "lynched" — which is a federal crime. On Saturday, Governor Youngkin called on Dietrich to resign saying he would not accept racism in the Commonwealth.
Previous: Electoral Board Chair David Dietrich has been called upon to resign after allegedly making a racist post on Facebook. WAVY-TV reports the Chairman of the Hampton GOP Phillip Siff has called upon the appointing authority for all electoral board members to remove Dietrich after a post he allegedly made calling the racist post about Secretary of Defense Llyod Austin, calling for him to be "lynched" — which is a federal crime. See what is allegedly the post below. As of the last word, Siff said Dietrich refused to resign.
WARNING – the post that follows contains offensive language. Continue reading →