Across Virginia
RICHMOND, Va. (AP) — A federal judge has struck down a Virginia law that says only physicians can perform first-trimester abortions. The Richmond Times-Dispatch reports that U.S. District Judge Henry E. Hudson issued his ruling Monday. His opinion could increase access to abortions in the state by allowing more medical providers to perform the procedure. Hudson wrote that the law "is unnecessary and provides minimal medical benefits with respect to first trimester abortions." He added that such regulations present an undue burden to women seeking an abortion. The lawsuit challenging that law and others was filed by a medical center and reproductive rights groups. A trial over other state abortion laws is still scheduled for May 20. Those laws include a requirement for ultrasounds and a 24-hour delay for an abortion in some circumstances.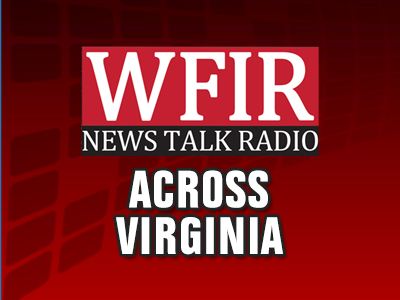 NORFOLK, Va. (AP) – A special prosecutor in Virginia says he's presented two indictments of election fraud against a person who worked on a Republican congressman's doomed re-election campaign.Special prosecutor Donald Caldwell announced the indictment in a statement Monday. He did not identify the staffer who worked on Scott Taylor's campaign in Virginia's coastal 2nd Congressional District.A ballot-fraud scandal clouded much of Taylor's campaign last summer. Staffers were accused of forging voter signatures to place a third-party "spoiler candidate" on November's ballot.A judge ultimately removed the candidate, Shaun Brown, from the race. The judge also said there was evidence of fraud by Taylor's campaign staffers. Democrat Elaine Luria ultimately won the election.Caldwell said the investigation into election fraud is ongoing. He said some people have not cooperated with his investigation.

LEXINGTON, Va. (AP) – Virginia Military Institute isn't raising student tuition thanks to increased state funding to the country's oldest state-supported military college.The Lexington institution's Board of Visitors decided Saturday to keep annual tuition for Virginia residents at nearly $9,300, and for non-Virginia cadets at about $36,000.But fees will increase by $540 for room and board, auxiliary services, and quartermaster charges. Cadets are required to live in the VMI barracks throughout their studies, making room and board a required fee.The higher fees will generate an additional $1.6 million, added to an extra $1.9 million in state funding. VMI's budget for the fiscal year beginning in July is $96 million.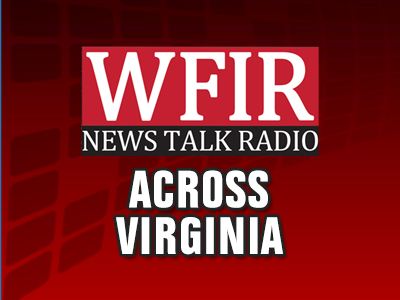 RICHMOND, Va. (AP) – Courts around the country are embracing text messages in a new way. They're using texts to remind defendants of their upcoming hearings.Texting systems are being used in more than a dozen states, including Virginia, California, Maryland and Florida.One of the main goals is to reduce failure-to-appear rates, which are as high as 50 percent in some courts.Missing a court date often results in a judge issuing a bench warrant, which can lead to a citation or arrest, fines and even jail time.In New York City, researchers found that text messages that combined information on planning, what to expect and the consequences of not going to court led to a 26 percent drop in the number of people who failed to show up.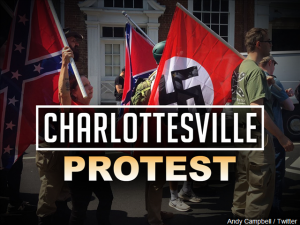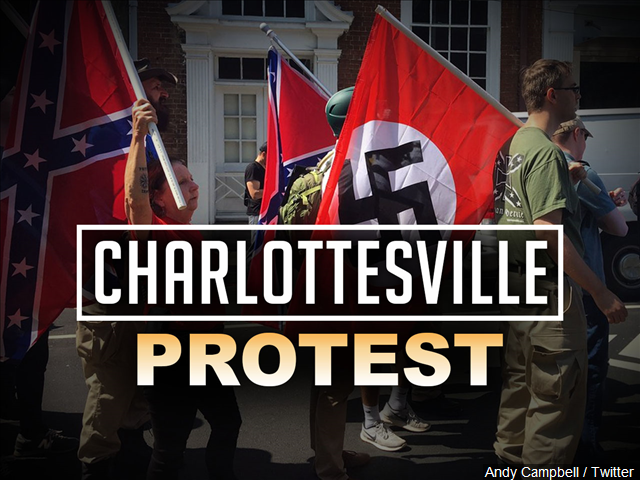 The last two California men charged in connection with the "Unite the Right" rally two summers ago in Charlottesville have pleaded guilty to a federal charge of conspiracy to riot. Prosecutors say Benjamin Daley and Michael Miselis were members of a white supremacist organization who came to Charlottesville with the intent to incite and commit acts of violence.
From the US Attorney for the Western District of Virginia: Benjamin Drake Daley and Michael Paul Miselis, members of the white-supremacist organization known as the Rise Above Movement (RAM), pleaded guilty today in U.S. District Court in Charlottesville to one count of conspiracy to riot in connection with the August 2017 "Unite the Right" rally in Charlottesville and other alleged political rallies in California.  Daley, one of the founders of RAM, was chiefly responsible for organizing the group's presence at the Unite the Right rally. The announcement was made by United States Attorney Thomas T. Cullen, Special Agent in Charge David W. Archey of the FBI's Richmond Division, and Colonel Gary T. Settle of the Virginia State Police.
"These avowed white supremacists traveled to Charlottesville to incite and commit acts of violence, not to engage in peaceful First Amendment expression," U.S. Attorney Cullen stated today.  "Although the First Amendment protects an organization's right to express abhorrent political views, it does not authorize senseless violence in furtherance of a political agenda."
"As RAM members, Daley and Miselis trained to engage in violent confrontations and attended the Unite the Right Rally with the expectation of provoking physical conflict with counter-protestors that would lead to riots," Special Agent Archey said today.  "The FBI will continue to work with the Virginia State Police and the United States Attorney's Office (WDVA) to investigate and prosecute these violations.  We are grateful to the Charlottesville community and the Commonwealth of Virginia for their cooperation during these investigations."
"Pursuing and bringing these violent individuals to justice have been of priority for the Virginia State Police Bureau of Criminal Investigation since that fateful day in August 2017 in the city of Charlottesville," said Colonel Settle, Virginia State Police Superintendent. "Those from the Virginia State Police, FBI and U.S. Attorney's Office assigned to this case are to be commended. Because of their dedicated, investigative efforts, no other communities, from Virginia to California, are at risk of being terrorized by the hate and violence spawned by this now-defunct, white-supremacist organization."
According to plea documents filed during today's hearing, Daley, 26, of Redondo Beach, Calif., and Miselis, 30, of Lawndale, Calif., were members of RAM, a now-defunct, California-based, combat-ready, militant group that represented itself as part of the new nationalist and white supremacy movement. They are the final two RAM members to plead guilty to federal riot act charges.  Cole White and Thomas Gillen each previously pleaded guilty to conspiracy to riot.
From March 2017 to August 2017, RAM and its members, including Daley and Miselis, traveled to multiple political rallies and organized demonstrations in Virginia and California where they prepared to, and engaged in, acts of violence.  RAM regularly held hand-to-hand and other combat training for members and associates to prepare to engage in violent confrontations with protestors and other individuals at purported political rallies.  They attended these rallies with the intention of provoking physical conflict with counter-protestors, which they believed would justify their use of force against the counter-protestors and shield them from prosecution for their acts of violence.  Daley and Miselis attended several such training events and rallies.
On March 25, 2017, Daley and Miselis attended a political rally in Huntington Beach, Calif., with several RAM members.  At that event, several RAM members pursued and assaulted groups of protestors and other individuals.  Following the rally, photographs depicting RAM members assaulting protestors and other individuals were covered on local news stations and on the "front page" of various Neo-Nazi and white-supremacist websites.  RAM members celebrated this coverage and used the internet to post statements, photographs, and videos of the assaults committed by RAM members at this rally in order to recruit members to engage in violent confrontations at future events.
On April 15, 2017, Daley, Miselis and other RAM members attended a rally in Berkeley, Calif., Daley, Miselis and other RAM members were dressed in gray clothing, goggles, and black scarfs or masks to cover the lower half of their faces. Throughout the day, there were violent clashes between some rally attendees and individuals protesting the rally.  At one point, RAM members, including Daley and Miselis, crossed a barrier separating the attendees and the protestors, and assaulted protestors and other individuals.
In August 2017, Daley and Miselis, along with defendants Gillen and White, planned to travel to Charlottesville to attend the Unite the Right Rally.  Daley and Miselis expected the event would become a riot and that their experience in riots at Huntington Beach and Berkeley would be valuable.
On August 11, 2017, the evening prior to the scheduled Unite the Right Rally, Daley, Miselis and other members of RAM, joined hundreds of individuals in a torch-lit march on the grounds of the University of Virginia in Charlottesville.  Throughout the march, participants chanted, "Blood and Soil!" and "Jews will not replace us!"  The march culminated near a statue of Thomas Jefferson where a small group of students gathered to protest white supremacy.  Violence erupted among the crowd, with some punching, kicking, spraying chemical irritants and swinging torches.  During and in furtherance of this riot, RAM members, struck multiple individuals with torches. As part of their plea, the defendants admitted these actions were not in self-defense.
On the morning of August 12, 2017, Daley, Miselis and other members of RAM, with hands wrapped in white athletic tape, were part of a large group of over 40 individuals seeking entry into Emancipation Park by way of Second Street when they were told by law enforcement to enter at a different location.  The group, including Daley, Miselis and other RAM members, turned, lined up, and began to make their way through a group of over 20 individuals who had come to the rally to protest against discrimination.  As they made their way through the group of protestors, the RAM members collectively pushed, punched, kicked, chocked, head-butted, and otherwise assaulted several individuals, resulting in a riot.  As part of their pleas, the defendants admitted these actions were not in self-defense.
The investigation of the case was conducted by the Federal Bureau of Investigation and the Virginia State Police.  United States Attorney Thomas T. Cullen, Assistant United States Attorney Christopher Kavanaugh, and Assistant United States Attorney Justin Lugar are prosecuting the case for the United States.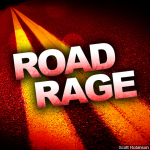 PULASKI, Va. (AP) _ A Virginia man has been found guilty of shooting a crossbow at another car during a road rage incident. The Roanoke Times reports that the jury in Pulaski handed down its verdict Wednesday. It recommended that Glen McNeal Grubb spend six years behind bars. Authorities said Grubb chased a Ford F-150 in his fiancee's Pontiac Grand Am early last year. Her two daughters, then ages 4 and 6, were in back. Authorities said the cars pursued each other down twisting, narrow roads in western Virginia. Grubb fired the crossbow out his window while driving. It struck the metal just to left of the Ford pickup's rear cab window. The jury acquitted Grubb of trying to murder the driver of the pickup. A judge will sentence him in August.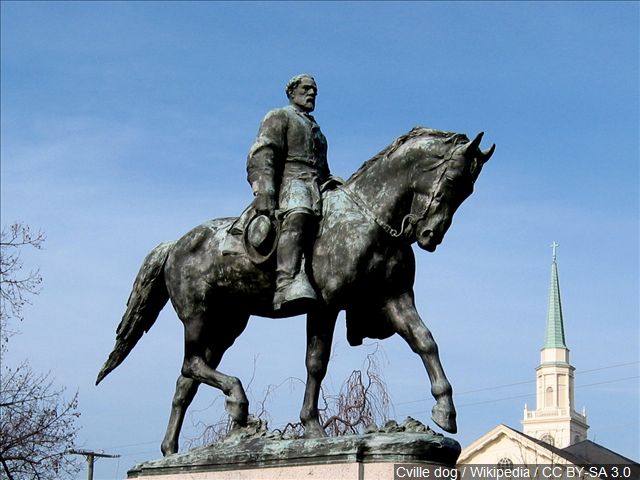 The judge in Charlottesville that ruled two confederate statues were protected under state law says there are some misconceptions regarding his ruling. WFIR's Clark Palmer has more
RICHMOND, Va. (AP) – Virginia Gov. Ralph Northam says he will no longer sign any legislation that imposes new mandatory minimum sentence requirements. Northam said in a news release Wednesday and in an opinion piece in the Washington Post that Virginia has "more than enough" mandatory minimum sentences in law already. He said judges need more discretion to decide punishments on a case-by-case basis. The Democratic governor said he adopted this new policy after talking to community leaders about how to make Virginia more equitable for communities of color. Northam almost resigned earlier this year over a blackface scandal. Northam also announced he was vetoing two recently passed pieces of legislation that imposed new mandatory minimums, including one related to repeat domestic abusers. Republican House Majority Leader called Northam's veto of that bill "unconscionable."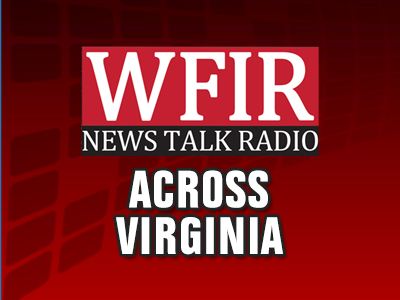 RICHMOND, Va. (AP) – A legal fight between former Virginia Gov. Douglas Wilder and a former dean at Virginia Commonwealth University is over.The Richmond Times-Dispatch reports that John Accordino dropped a lawsuit against Wilder on Tuesday. The former dean at VCU's school of government and public affairs, which is named after Wilder, had accused the former governor of defamation.Wilder initially filed a lawsuit last year, alleging that Accordino to had mistreated Wilder's personal assistant. Accordino responded with a countersuit. Wilder dropped his lawsuit several months later.Accordino said in a statement Tuesday that Wilder's lawsuit was "frivolous" but that he had no wish to prolong legal proceedings. He is scheduled to return to teaching at VCU later this year after being on paid leave.
CHARLOTTESVILLE, Va. (AP) — A Virginia judge has ruled that Charlottesville's Confederate statues are war monuments protected by state law. Judge Richard Moore's ruling came in a lawsuit filed against Charlottesville City Council members who voted in 2017 to remove a statue of Gen. Robert E. Lee. Moore cited how statues of Lee and Thomas "Stonewall" Jackson depict the men in military uniforms and on horses associated with them during the Civil War. Virginia law makes it illegal for local municipalities to remove war monuments without permission from the state. Moore acknowledged the controversy that has surrounded Confederate statues in recent years, and said his ruling is limited to the question of whether the Lee and Jackson statues in Charlottesville fall under the definition of war memorials in Virginia law.
"While some people obviously see Lee and Jackson as symbols of white supremacy, others see them as brilliant military tacticians or complex leaders in a difficult time … and do not think of white supremacy at all and certainly do not believe in, accept, or believe in such. In either event, the statues to them under the undisputed facts of this case still are monuments and memorials to them, as veterans of the Civil War," Moore wrote.
Moore said his ruling doesn't guarantee that the plaintiffs will win if the lawsuit goes to trial. He said he still needs to rule on several pending issues, including the city councilors' motion that they have immunity from the lawsuit. The Monument Fund filed the lawsuit in March 2017, alleging that the council violated state law when it voted to remove the Lee statue. The lawsuit was later amended to also include the Jackson statue. The statues have not been taken down.
Former City Councilor Bob Fenwick, a defendant in the lawsuit, told WCAV-TV he believes the council still has a good case to remove the statues. "The important part is, does the council have legislative immunity, sort of like how a judge has judicial immunity so that the conclusions and the decisions that we make as councilors are final," Fenwick said. "It was a lawful act that we did."
Hundreds of white nationalists gathered in Charlottesville in August 2017 to protest the planned removal of the Lee statue. One woman was killed and dozens were injured with a self-avowed white supremacist drove his car into a crowd of people who showed up to demonstrate against the white nationalists. James Alex Fields Jr., of Maumee, Ohio, was convicted of murder and other charges in state court. Fields pleaded guilty last month to federal hate crimes. He is awaiting sentencing.