Across Virginia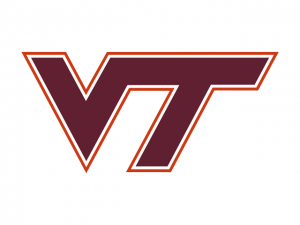 CLEMSON, S.C. (AP) — Hunter Tyson had the option to pass, drive or shoot on Clemson's final play. Tyson chose to follow coach Brad Brownell's main instruction in the time out with the Tigers down by two: "If you're open, shoot it."
Tyson did, making a 3-pointer with 12 seconds to go to lift the 19th-ranked Tigers to a dramatic, 51-50 victory over Virginia Tech on Saturday.
Tyson had missed five of his previous six from behind the arc. Yet, Brownell called his number.
"They stayed confident, drew up a play for me and I shot it pretty well," Tyson said.
Did you have any doubts it wouldn't go in?
"No," Tyson said with a smile.
PJ Hall had 20 points and eight rebounds while Tyson finished with 12 points and nine boards as Clemson (16-4, 8-1 ACC) continued its surprise run atop the Atlantic Coast Conference.
"I just felt like he was going to make a play today," Brownell said of Tyson, who had five straight double-doubles in ACC play earlier this season.
Tyson's play helped the Tigers bounce back from their first league loss after returning to the Top 25, at Wake Forest 87-77, on Tuesday.
Brownell acknowledged it was not an "aesthetically pleasing" game — both teams shot under 39% and combined to go 9 of 40 on 3s — but his players kept up their rugged defense to keep within reach after the Hokies rallied from five down to lead in the final three minutes.
Virginia Tech was still up 50-48 on Grant Basile's foul shot before Tyson's big moment.
The Hokies had a final chance, but Hunter Cattoor's 3 was off the mark and Tyson came up with the ball, holding it high as time ran out.
The sold-out crowd erupted as it had moments before as Tyson's shot went through.
Brownell said the game was important to show Clemson, which came in averaging nearly 76 points a game, can win in different styles. "This is when you have a good team," he said.
Clemson, which trailed 33-26 early in the second half, had regained momentum after Hall's three-point play built a 44-39 lead with less than eight minutes left over the cold-shooting Hokies, who were in the midst of a 1-for-16 run from the field. But Michael Collins Jr.'s 3 and Basile's inside shot tied things at 44 to set up the final stretch.
Basile, who led the Hokies with 13 points, missed the second of two foul shots with 21.5 seconds to hold a 50-48 edge.
For Virginia Tech, coach Mike Young said there's plenty of time to regain its footing.
"You turn the page and move on with the hand we've been dealt," he said.
BIG PICTURE
Virginia Tech: The Hokies were way off target throughout the second half, finishing the period with only six field goals on 25% shooting. From long range, they were worse as they went just 2 of 11 behind the arc.
Clemson: The Tigers need injured junior point guard Chase Hunter back in a hurry. Without him there this week, Clemson fell at Wake Forest and was in a tight one throughout with the Hokies.
CLEMSON INJURIES
Brownell was unsure when his two injured players, Alex Hemenway and Hunter, might return. Hemenway, a senior who's perhaps the team's most reliable 3-point shooter, has missed the past eight game. Hunter has missed the last two. Brownell said both are expected back at some point this season, although he couldn't pinpoint when.
UP NEXT
Virginia Tech returns home to play Duke on Monday night.
Clemson hosts Georgia Tech on Tuesday night.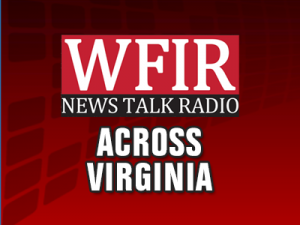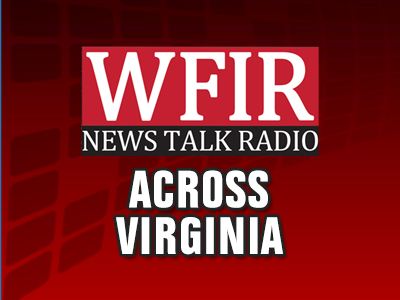 RICHMOND, Va. (AP) — Legislation that would give inmates in Virginia prisons free phone calls and email access and reduce the costs of food and other commissary items in local jails won approval Friday from a Democrat-led Senate committee. The bills are expected to face longer odds in the Republican-controlled state House.
Inmate advocates who support a bill sponsored by state Sen. Jennifer Boysko to allow prison inmates access to free communications said the costs for inmates to keep in touch with their loved ones can reach hundreds of dollars a month and often put the families of inmates in debt. They also said that keeping in touch with family members during incarceration is an important benefit that helps inmates stay connected with a support system that makes it easier for them to reenter society after they complete their sentences.
"It will allow for fathers to have a constant contact with their children, (so) that when they're released or their time is up from prison, that will add a smoother transition for them to welcome back into the home, back into their community," Richard Walker, a formerly incarcerated convicted felon, told the Senate Rehabilitation and Social Services Committee.
A separate bill sponsored by Sen. Joe Morrissey would eliminate or cap fees charged to inmates in local and regional jails, including fees charged for snacks, hygiene products and other items inmates buy in jail commissaries. The bill, which calls for pricing goods sold in commissaries at a maximum of 10% above typical market rates for such items, faces strong oppositions from sheriffs, who run the jails and say the fees are used to pay for rehabilitative, educational and recreational programs for inmates.
"I'm trying to be reasonable and fair, but I also don't want to see the value of the programs that we have go away because we lack funding," said Henrico County Sheriff Alisa Gregory.
Morrissey said the costs for inmate communications vary widely among jails around the state, with some relatively low, but others with what he called "exorbitant" prices. He cited one jail he said charges $14.30 for a 15-minute phone call and another that charges 53 cents for every email.
"The gouging of prisoners — it's not the way we operate in a decent society," Morrissey said after the hearing.
It was not immediately clear how much the state would have to pay to make up for the revenue that would be lost if communications fees are eliminated and fees for commissary items are reduced. Both bills were referred to the Finance & Appropriations Committee. If approved, the bills would then go to the full Senate for a vote.
The bills are expected to face a more difficult time in the House of Delegates, where Republicans hold a 52-48 majority. A similar jail fees bill proposed by Democratic Del. Irene Shin was rejected by a House subcommittee on Thursday.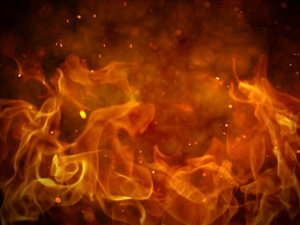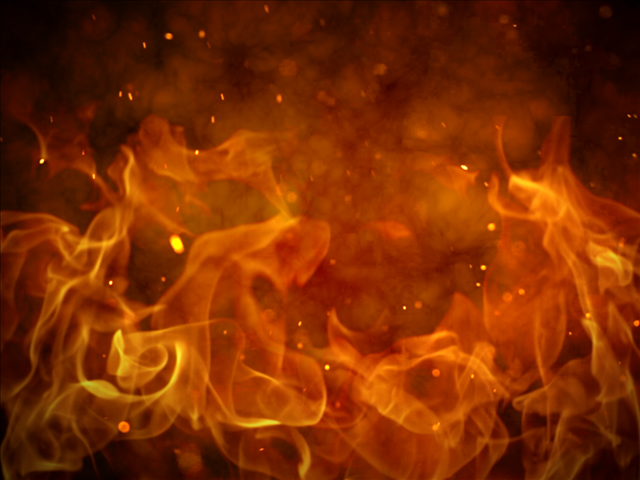 This morning at 3:25 a.m., Roanoke Fire-EMS was dispatched for reports of a structure fire on the 1300 block of Purcell Ave NE. First arriving units found flames showing from the roof where one civilian was also trapped. Fire-EMS personnel rescued the trapped civilian,  evacuated four additional occupants, and brought the fire under control within 30 minutes.One civilian was transported to a local hospital with non-life-threatening injuries. No injuries to Fire-EMS personnel were reported. Four residents were displaced. An investigation determined the cause of the fire was accidental electrical. Damages to the structure and its contents are estimated to be $30,000.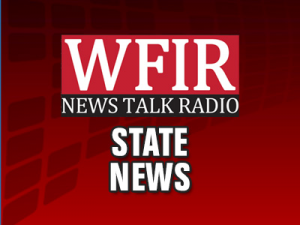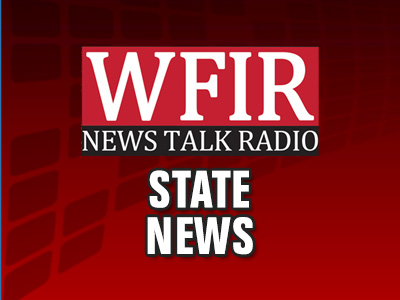 ALEXANDRIA, Va. (AP) — Amazon Web Services plans to invest $35 billion in new data centers in Virginia under a deal with the state, Gov. Glenn Youngkin announced Friday.
Millions of dollars in incentives to close the deal still require legislative approval, but General Assembly leaders in both parties expressed support in a news release issued by Youngkin's office.
Still, data centers have become a politically volatile topic, particularly in northern Virginia, where the structures are increasingly common and where neighbors are voicing noise and environmental concerns.
Data centers house the computer servers and hardware required to support modern internet use, and demand continues to increase. But the data centers require high-powered fans and extensive cooling capacity that can generate noise. They also consume huge amounts of electricity that can require construction of high-voltage transmission lines to support them.
Bills proposed in the legislature this year would increase regulate where centers could be located.
The governor's office said the locations of the data centers, to be built by 2040, will be determined at a later date. But tech companies prefer northern Virginia because it is close to the historical backbone of the internet, and proximity to those connection points provides nanoseconds of advantage that are of importance to tech companies that rely on the servers to support financial transactions, gaming technology and other time-sensitive applications.
Bill Wright, a Prince William County resident who opposed a massive data center expansion recently approved by the county's Board of Supervisors over considerable community opposition, said Friday's announcement shows that "the influence of big tech money has become intoxicating to our politicians."
He said that he does not object to data centers in and of themselves and hopes that the state will place them in areas that don't harm the environment, and in rural areas where jobs are needed. But he expressed skepticism that the state is willing to stand up to tech companies that want the centers in northern Virginia.
"Northern Virginia is being overwhelmed by these things," Wright said. "We may as well start calling ourselves the Commonwealth of Amazon."
Suzanne Clark, a spokeswoman the the Virginia Economic Development Partnership, said Amazon Web Services is exploring several site locations "in collaboration with the Commonwealth" but did not specify any sites.
Northern Virginia has been a tech hub since the formation of the internet, and now hosts more data centers than the next five largest U.S. markets combined, according to the Northern Virginia Technology Council. They have also proven to be a cash cow for local governments that embrace them — data centers now provide for more than 30 percent of the general fund budget of Loudoun County, a suburb of the nation's capital with more than 400,000 residents.
Another data center opponent, Elena Schlossberg with the Coalition to Protect Prince William County, expressed dismay that Youngkin felt emboldened to announce a data center deal in a year when state and local officials are all on the election ballot in Virginia — and as community concern over data centers is growing.
"That is just mind-boggling that he does not see that communities are uniting" in opposition to data centers, she said.
In a tweet, Youngkin spokeswoman Macaulay Porter said $35 billion represents the largest capital investment in Virginia history. In terms of jobs, the governor's office said it is expected to generate more than 1,000 jobs across the state. That pales in comparison to the 25,000 jobs associated with Amazon's decision in 2018 to build a second headquarters in Arlington County.
The deal calls for Amazon to receive incentives from a new Mega Data Center Incentive Program, as well as a grant of up to $140 million for workforce development site improvements and other costs. Both will require legislative approval.
The exact amount of the grant under the incentive program will depend on how many jobs are created, according to the enabling legislation under consideration by the General Assembly. It will also include temporary exemptions from a sales and use tax levied on data centers in Virginia.
State Sen. Chap Petersen, D-Fairfax, is sponsoring legislation that would restrict the placement of data centers near natural or historic resources. Petersen said Virginia risks being overwhelmed by data centers if protections aren't put in place.
"In my opinion, the data centers are short-term financial gains with long-term environmental consequences. Industrial buildings with no actual workers are not the economy of the future," he said. "In fact, they may well be obsolete in a decade. Meanwhile, we are losing valuable farmland and historic sites."
An Amazon Web Services spokesman declined to comment on the record over how many data centers are planned and Amazon's preferences for where to locate them.
Update: Elijah Campbell has been found safe this evening in Bristol, TN. There are no other details to provide at this time
Previous:Roanoke County Police are searching for a 17 year-old with autism in the Mt. Pleasant area of the County. Police say Elijah Campbell has been missing since approximately 2:00 a.m. Elijah was last seen near his residence off of Rutrough Road, wearing a gray t-shirt and black shorts.
Elijah is described as a black male, approximately 5'4″, 105 lbs, with brown hair and brown eyes. He also has a cast on his leg. Elijah is part of the police department's Project Lifesaver program and has wandered off before. Officers are unable to locate him through the tracking device at this time.
Anyone with information about Elijah is asked to call the Emergency Communications Center at (540) 562-3265.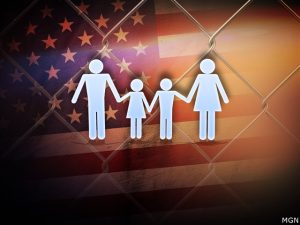 If you are raising a family in Virginia, a new study suggests the commonwealth is somewhere near the middle of the best states to do so. The personal finance site Wallet Hub examined 51 publicly-available data sets, looking at factors that include median annual family income, housing affordability and unemployment rates, and it ranks Virginia 21st among the 50 states for raising a family. According to their rankings, Virginia compares well against most states for health and safety, education and child care, but not as well in other areas like affordability and family fun. WFIR's Evan Jones has more:

Click here to see the full WalletHub report.
NORFOLK, Va. (AP) — A U.S. Army lieutenant who was pepper sprayed, struck and handcuffed by police in rural Virginia, but never arrested, will argue to a jury that he was assaulted and falsely imprisoned and that his vehicle was illegally searched.
Video of the 2020 traffic stop got millions of views the next year after Caron Nazario filed the federal lawsuit that is now being heard, highlighting fears of mistreatment among Black drivers and intensifying the scrutiny of the boundaries of reasonable, and legal, police conduct.
The episode also served as a grim signal to many Black Americans that military uniforms don't necessarily protect against abuse of authority by law enforcement.
The trial is scheduled to begin Monday in federal court in Richmond.
Video shows Windsor police officers Daniel Crocker and Joe Gutierrez pointing handguns at a uniformed Nazario behind the wheel of his Chevy Tahoe at a gas station. The officers repeatedly commanded Nazario to exit his SUV, with Gutierrez warning at one point that Nazario was "fixing to ride the lightning" when he didn't get out.
Nazario held his hands in the air outside the driver's side window and continually asked why he was being stopped.
Nazario also said: "I'm honestly afraid to get out."
"You should be," Gutierrez responded.
Nazario stayed in the vehicle. Gutierrez went on to pepper spray him through the open window. Once Nazario exited the SUV, the officers commanded him to get on the ground, with Gutierrez using his knees to strike Nazario's legs, the lawsuit states.
Since the traffic stop, Nazario has developed anxiety, depression and PTSD, according to his lawsuit. He has been unable to leave home at times due to "hypervigilance regarding the potential for harassment by law enforcement," court filings state.
A psychologist found that Nazario, who is Black and Latino, suffers from race-based trauma associated with violent police encounters, which can exacerbate injuries "in ways that do not commonly affect the white populations."
"The officers involved not only assaulted Mr. Nazario, but pointed their weapons directly at him and, at some point during the encounter, threatened to kill him," the suit alleges. "Mr. Nazario recalls that he thought he was going to die that evening."
Nazario is suing Crocker and Gutierrez. Crocker is still on the force, but Gutierrez was fired in April 2021, the same month Nazario filed his lawsuit.
The men deny ever threatening to kill Nazario. They contend that Nazario misconstrued Gutierrez's statement that Nazario was "fixing to ride the lightning." Gutierrez spoke those words while holstering his gun and drawing his Taser and was referencing his stun gun, not an execution, according to court filings.
Crocker and Gutierrez argue that they performed their duties within the law after Nazario failed to immediately pull over and refused to exit his vehicle. Plus, a federal judge already found they had probable cause to stop Nazario for an improperly displayed license plate, and to charge him with eluding police, as well as obstruction of justice and failure to obey.
"To the extent Mr. Nazario claims mental anguish or other psychological injuries, Mr. Nazario is still in the Virginia National Guard — there is no evidence he has been medically retired or otherwise discharged in connection with this incident," according to a trial brief filed by Gutierrez in late November. "In fact, shortly after the traffic stop, Mr. Nazario deployed to Washington, D.C. in support of the January 6, 2021 disturbance."
Nazario, a medical officer, said he arrived after the insurrection occurred, according to a deposition.
Besides Nazario's lawsuit, fallout from the traffic stop includes a lawsuit brought by the state attorney general that alleges Windsor discriminated against Black Americans. The small town is about 70 miles (110 kilometers) southeast of Richmond.
In August, a special prosecutor determined that Gutierrez should not be criminally charged but should be investigated for potential civil rights violations.
"Although I find the video very disturbing and frankly unsettling, Gutierrez's use of force to remove Nazario did not violate state law as he had given multiple commands for Nazario to exit the vehicle," special prosecutor Anton Bell said in his report.
U.S. District Judge Roderick C. Young also narrowed the scope of Nazario's lawsuit. In August, Young ruled that federal immunity laws shield Crocker and Gutierrez from Nazario's claims that they violated his constitutional protections against excessive force and unreasonable seizure, as well as Nazario's right to free speech by threatening him with arrest if he complained about their behavior.
Nazario can present claims under state law of false imprisonment and assault and battery to a jury, the judge ruled. The judge also found Crocker liable for illegally searching for a gun in Nazario's SUV, leaving the question of damages on that point to a jury. Nazario had a concealed-carry permit for the weapon.
The jury will also consider whether Gutierrez is liable for the illegal search. The former officer denies he knew Crocker was conducting the search.
Nazario's attorneys are expected to present evidence regarding Gutierrez's professional history, including an unrelated suspension without pay for excessive force.
That episode happened during a 2019 traffic stop while Gutierrez served as a sheriff's deputy in Isle of Wight County. Gutierrez drew his weapon on the driver during the two times the man exited his vehicle and held him at gunpoint for nearly four minutes until another officer arrived, according to court filings.
While trying to handcuff the man, Gutierrez grabbed him by his neck and "forced his face into the pavement while attempting to place him on his stomach," the findings stated. The man suffered a facial injury that required medical attention.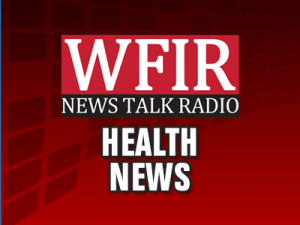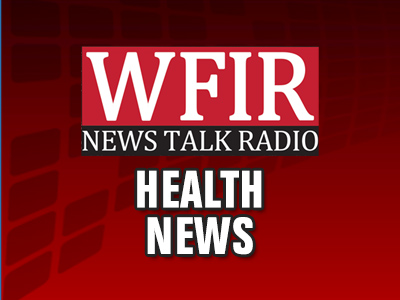 In the wake of NFL player Damar Hamlin's cardiac arrest earlier this week, Carilion officials are stressing the importance of CPR training. WFIR's Clark Palmer has that story.
https://www.compressandshock.org/