Across Virginia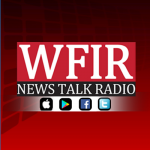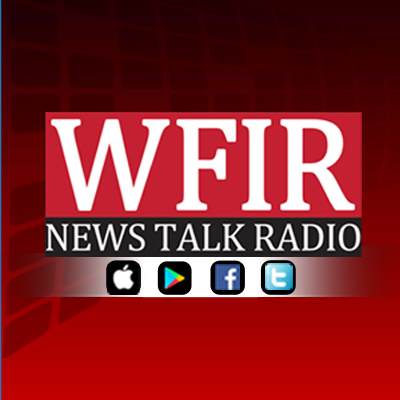 Virginia lawmakers are preparing to open another General Assembly session, and when they do, they will consider a renewed effort to approve the federal Equal Rights Amendment. A recent poll shows strong support across Virginia, as WFIR's Evan Jones reports:
LOW MOOR, Va. (AP) — An Alleghany County man arrested in a decades-old sexual assault has been released from jail after posting a $1 million bail. The Richmond Times-Dispatch reports 52-year-old Cornelius Francis Florman of Low Moor has spent over a year behind bars on charges related to the 1998 attack of a Florida woman. Court records say he was released Saturday when his bail was posted. They say DNA linked Florman to the 1998 sexual battery of a woman who was kidnapped and knocked unconscious after leaving a Fort Myers Beach bar. Florman is the great-grandson of the founder of Reynolds Metals and was convicted in a 1986 rape in Chesterfield County, Virginia. He was tried twice but not convicted in a separate rape that same year in Henrico County, Virginia. Florman's lawyer didn't immediately respond requests for comment.
CHARLOTTESVILLE, Va. (AP) _ President Donald Trump has signed into law a bill naming a Virginia post office for fallen U.S. Army Captain Humayun Khan, whose father criticized the then-candidate in a 2016 Democratic National Convention speech. The Daily Progress reports U.S. Sens. Mark Warner and Tim Kaine released a joint statement Friday night saying the president had signed the bill filed by Rep. Tom Garrett. Trump had been roundly criticized for his response to Khizr Khan's speech. Khan was 27 when he died in Iraq in 2004. He was posthumously awarded a Purple Heart and Bronze Star. He was the only University of Virginia alumnus killed in Iraq, according to a university plaque. The Republican representative for Virginia's 5th District plans to hold a ceremony for the Charlottesville post office before departing next month.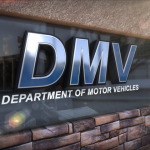 RICHMOND, Va. (AP) — A federal judge has granted an injunction to stop Virginia's Department of Motor Vehicles from enforcing a law requiring automatic license suspensions for failure to pay court fines.
U.S. District Judge Norman Moon ordered DMV Commissioner Rick Holcomb to remove suspensions on three plaintiffs' licenses and $145 penalties to reinstate their driving privileges.
The Richmond Times-Dispatch reports the ruling came Friday, three days after Gov. Ralph Northam criticized the agency's enforcement policy.
Angel Ciolfi is director of the Legal Aid Justice Center, which joined a law firm in contesting the matter. She described the ruling as a "victory for the Constitution and for common sense."
Attorney General Mark Herring's spokesman says the office will "take the time needed to consider the judge's opinion" before deciding how to proceed.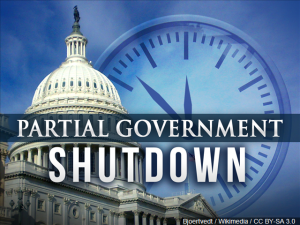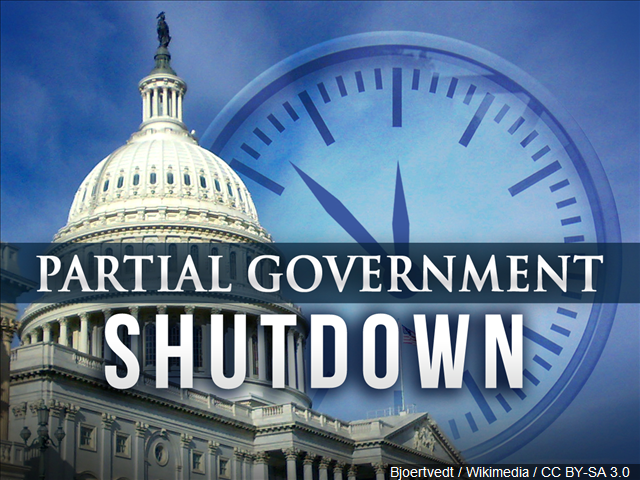 From a Governor Northam's office: Governor Ralph Northam today issued a letter to President Donald Trump urging work with Congressional leaders to end the current partial government shutdown, writing "a shutdown of any kind negatively impacts Virginia's economy and inflicts real harm on federal workers and contractors throughout the Commonwealth."
Virginia is home to 130,000 federal workers, many of whom work for agencies and departments affected by the current shutdown. Governor Northam is pushing the president to "fully consider the impact that a shutdown has on the lives of Virginians."
Click here for full text of the letter.
RICHMOND, Va. (AP) _ Virginia Gov. Ralph Northam has called on state lawmakers to end the suspension of driver's licenses of people with unpaid criminal or traffic court debt. During a speech on his state budget plan this week, Northam said people often don't pay court costs because they can't afford it. He said suspending their driver's licenses for the unpaid fees makes it even more difficult for them. The change could affect more than 600,000 drivers in Virginia and millions of others in states around the country that have similar laws. Advocates who have pushed for a change in the law say it unfairly punishes poor people. The Legal Aid Justice Center of Virginia has sued over the practice. The group argues that the law violates due process and is unconstitutional.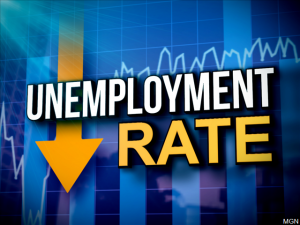 Virginia's unemployment rate is now at its lowest level since April of 2001. The state's jobless rate dropped another tick in November, down to 2.8%. That's down .8% from one year earlier.
News release: Governor Ralph Northam today announced that Virginia's seasonally adjusted unemployment rate decreased by 0.1 percentage point in November to 2.8 percent, and was down 0.8 percentage point from a year ago. November's seasonally adjusted unemployment rate of 2.8 percent is the lowest rate since the April 2001 rate of 2.8 percent. The labor force, which expanded for the second consecutive month, added 1,534 jobs for a total of 4,354,945. Household employment increased by 2,323, which was the eleventh consecutive monthly increase, and set a new record high at 4,230,978. The number of unemployed continued to drop, declining by 789 to 123,967. Virginia's seasonally adjusted unemployment rate continues to be below the national rate, which was unchanged at 3.7 percent.
"Over the past year, we've made great strides in putting more Virginians to work in high-quality, wage-sustaining jobs, attracting new businesses and capital investment, and improving the Commonwealth's financial outlook," said Governor Northam. "While this news is a positive indicator that Virginia's economy is strong, we must keep our focus on driving opportunity to all corners of this Commonwealth so everyone can participate our shared success. My administration is hard at work to continue fueling this economic growth by further enhancing our business climate and making strategic investments in key areas like education, workforce training, health care, affordable housing, and broadband infrastructure."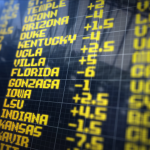 When the Virginia General Assembly reconvenes next month, one of the new issues facing legislators is whether to legalize sports betting. A recent poll from Christopher Newport University finds 63% of Virginians questioned approved legalizing sports betting — especially if the additional revenue it provides goes to education. WFIR's Evan Jones has more:
12-20 Sports Betting Wrap1-WEB
RICHMOND, Va. (AP) _ Virginia Gov. Ralph Northam is asking state lawmakers to approve a budget plan to gives raises to teachers, tax breaks for families making up to about $50,000, and socks away hundreds of millions of dollars into savings accounts. The Democratic governor presented his state spending plan Tuesday to members of the Republican-controlled General Assembly. Northam says the state has a unique opportunity to make long-needed investments in affordable housing, clean-water projects and other areas thanks to a projected windfall in state taxes caused by last year's federal tax overhaul. The governor wants to expand tax credits for low-income workers. Republicans have advocated returning more of the projected windfall to taxpayers. Lawmakers will take up the budget proposal when the legislative session starts in January.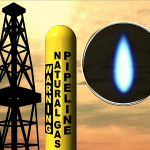 NEWS RELEASE: RICHMOND, VA. – At today's State Water Control Board (Board) meeting in Richmond, the Board approved a motion to conduct a hearing to consider the revocation of Virginia's Upland 401 Water Quality Certification for the Mountain Valley Pipeline (MVP) project. The process and schedule will be formalized over the next few weeks.
(Check back for updates.)