Across Virginia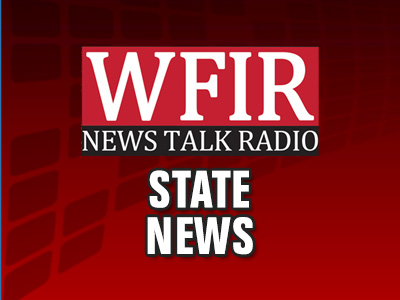 While back to school season may be over, experts say future college students should be careful about scholarship scams. WFIR's Clark Palmer has that story.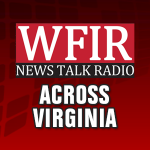 ALEXANDRIA, Va. (AP) — Three couples planning to get married in Virginia have filed a federal lawsuit challenging a state requirement that they disclose their race on their marriage application. Lawyer Victor Glasberg says the requirement is a vestige of Virginia's Jim Crow laws and that Virginia is one of only eight states requiring marriage applicants to disclose their race. He filed the lawsuit Thursday in Alexandria. According to the lawsuit, one Virginia county provided a list of more than 200 potential races to a couple that questioned the requirement. It included "American," ″Aryan," ″Moor" and "Mulatto." A spokesman for Virginia Attorney General Mark Herring told the Richmond Times-Dispatch that the office will examine the complaint closely and determine how to proceed. Glasberg says he does not think Herring should defend the law.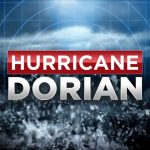 NORFOLK, Va. (AP) _ The U.S. Navy has ordered ships based on Virginia's coast to head out to sea to avoid Hurricane Dorian. Navy spokeswoman Elizabeth Baker said by phone Wednesday that vessels docked at the world's largest Navy base in Norfolk and other nearby installations are getting under way. Vice Admiral Andrew Lewis said in a statement Tuesday that the ships will remain at sea until the threat from the storm subsides. Navy aircraft will either be secured in hangars or fly to more inland airfields.
The Navy's order follows a similar one made by the U.S Air Force earlier Tuesday. F-22 Raptor fighter jets and T-38 Talon training planes were ordered to leave Langley Air Force Base in Hampton, Virginia. They're going to the Rickenbacker Air National Guard Base outside Columbus, Ohio.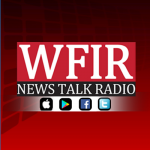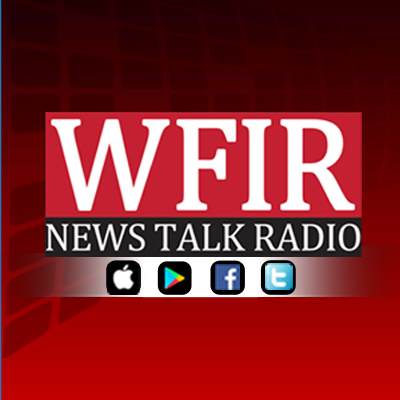 Now that Labor Day is past, the fall campaigns will begin in earnest — as will a growing number of polls. But pollsters are finding it harder to reach people willing to answer their questions, so they are looking at new means to gather their numbers. WFIR's Evan Jones has the story.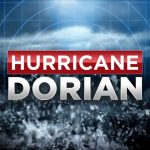 RICHMOND, Va. (AP) — Virginia's governor is declaring a state of emergency as Hurricane Dorian appears headed for the East Coast.
Gov. Ralph Northam took the action Monday anticipating the storm would begin being felt in southeastern Virginia on Thursday.
The declaration allows the commonwealth to mobilize extra resources, people and equipment. The declaration also allows Virginia officials to coordinate planning and evacuation resources with North Carolina.
Dorian could cause include coastal and inland flooding and prolonged power outages.
NEWS RELEASE: RICHMOND—Governor Ralph Northam today declared a state of emergency in advance of Hurricane Dorian's effects on southeastern Virginia, anticipated to begin Thursday.
"Hurricane Dorian is a serious storm, and current predictions indicate that it may affect parts of Virginia," said Governor Northam. "I am declaring a state of emergency to ensure that localities and communities have the appropriate level of assistance, and to coordinate the Commonwealth's response to any potential impacts from Hurricane Dorian. I encourage Virginians to take all necessary precautions to make sure they are prepared as well."
Potential impacts from Hurricane Dorian include coastal and inland flooding, storm surge, damaging winds and prolonged power outages.
A state of emergency allows the Commonwealth to mobilize resources and to deploy people and equipment to assist in response and recovery efforts. The declaration also allows officials from Virginia to coordinate planning and evacuation resources with the state of North Carolina.
This action does not apply to individuals or private businesses.
The Virginia Department of Emergency Management, Virginia State Police, Virginia Department of Transportation, Virginia National Guard, Virginia Department of Social Services, Virginia Department of Health, Virginia Department of Agriculture and Consumer Services, and other agencies are coordinating resources and information to prepare for the impact of this storm.
The Virginia Emergency Operations Center was activated this morning at 8 a.m. to monitor the storm and to coordinate preparedness efforts with local, state and federal officials.
Recommendations for Virginians 
Coastal Virginians should learn their evacuation zone at KnowYourZoneVA.org. If internet or computer access is not available, call 2-1-1 to learn your zone. Residents not residing in a pre-identified evacuation zone would listen to evacuation orders from local and state emergency agencies to determine if and when to evacuate.
Virginians residing in eastern and coastal Virginia should continue to monitor the latest forecasts, follow official sources on social media and develop or update their emergency preparedness plan. Planning resources are available at VAemergency.gov/make-a-plan.
For a list of recommended emergency supplies to sustain your household before, during and after the storm visitVAemergency.gov/supply-kit. Additional preparedness information is available at VAemergency.gov/hurricanes and the Commonwealth's hurricane evacuation guide for coastal Virginians is available at KnowYourZoneVA.org.
Virginians should follow the Virginia Department of Emergency Management on Twitter and Facebook for preparedness updates and their local National Weather Service office for the latest weather forecast, advisories, watches or warnings. Download the FEMA app on your smartphone to receive mobile alerts from the National Weather Service.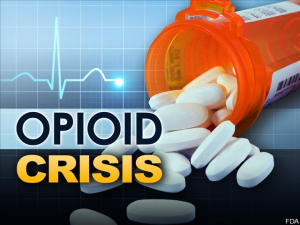 RICHMOND, Va. (AP) _ Virginia's death toll from opioid overdoses keeps rising despite state and local governments spending millions on making an antidote available. The Richmond Times-Dispatch reports that figures through the first three months of this year show Virginia was on pace to record its highest opioid overdose death toll since it began tracking the data in 2007. That's despite the state health department spending nearly $2 million dispensing the drug naloxone since late 2016, almost three times what it spent on all other harm reduction services combined. Emergency response agencies have spent more. The U.S. Centers for Disease Control and Prevention said in a report last month that the doubling of naloxone prescriptions between 2017 and 2018 resulted in a slight reduction in deaths. Researchers said dispensing levels are still inadequate.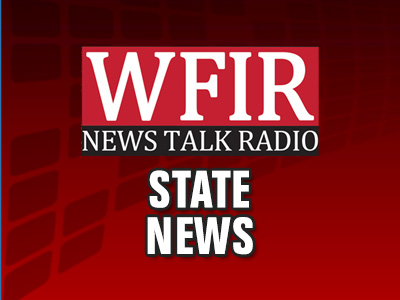 In honor of Labor Day, business owners are being encouraged to increase employee wages to 15 dollars an hour. WFIR's Clark Palmer has more.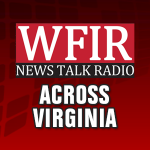 WINCHESTER, Va. (AP) — A judge in Virginia has refused to order the return of more than 100 animals to a roadside zoo that has a history of complaints.
The Winchester Star reports Frederick General District Court Judge Charles Foley ruled Thursday that Wilson's Wild Animal Park owner Keith Wilson cruelly treated, neglected or deprived the animals of adequate care.
The court also ordered Wilson to allow veterinarians to periodically inspect his property and any animals remaining at the zoo.
Wilson has 10 days to appeal.
The ruling comes two weeks after Virginia Attorney General Mark Herring's office joined with state and local authorities to seize the animals, including water buffalo, tigers and lions.
Federal inspectors have cited the zoo multiple times for violations. The zoo's website says it's closed until further notice.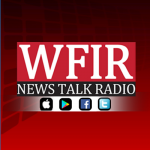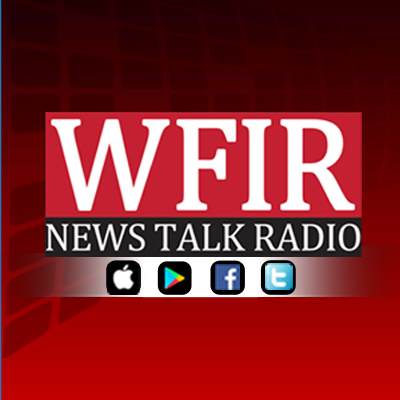 RICHMOND, Va. (AP) — Two Virginia men have been arrested on charges connected to an alleged sexual assault that police say was videotaped and posted on social media.
The Richmond Times-Dispatch reports that 26-year-old Mario Perry Johnson and 22-year-old Jamel Antonio Dunmore, both residents of Henrico County, are charged with the unlawful creation of an image of another.
Police at Virginia Commonwealth University investigated the reported assault, but neither suspect is affiliated with the university. Investigators believe the assault occurred on Aug. 24 or Aug. 25, but they don't know where.
The newspaper reports that campus surveillance cameras helped identify Johnson and Dunmore as suspects.
Campus police said Friday that Dunmore is in custody, while Johnson was being held without bond at the Richmond City Justice Center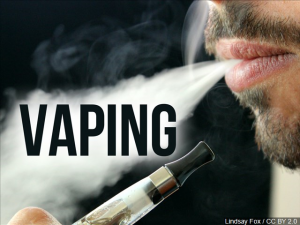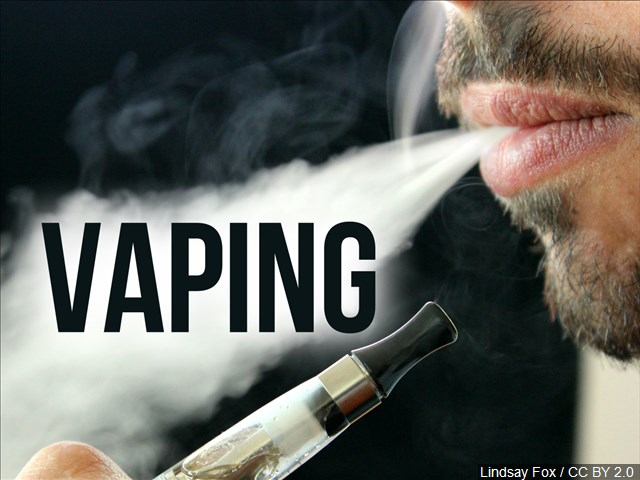 With students now heading back in school, the Virginia Department of Health is asking parents to talk to their children about the dangers of vaping. The department says use of e-cigarettes like Juuls has been the most common tobacco product used by U.S. middle and high schoolers in the last five years. Many states report severe lung illnesses from using such products.
VDH news release: As students across the Commonwealth head back to school or college, the Virginia Department of Health reminds parents to talk to their sons and daughters about the dangers of e-cigarette use, or "vaping." Since 2014, e-cigarettes have been the most commonly used tobacco product among US middle and high school students. In fact, between 2017 and 2018 alone, the number of youth who used e-cigarettes went up by 1.5 million nationwide.
While all forms of tobacco use cause disease and death, recently a new danger has been linked to "vaping" or "dabbing" (vaping marijuana oils, extracts or concentrates). Since June 28, 2019, many states have been investigating cases of patients hospitalized with severe lung illness associated with those activities — primarily among teens and young adults.
The Centers for Disease Control and Prevention reported that as of Aug. 22, 2019, 193 potential cases of severe lung illness. e-cigarette product use had been reported by 22 states. Virginia is reporting three cases, and is investigating additional potential cases. All patients have reported vaping in the weeks to months prior to illness. On Aug. 23, the first death of an individual hospitalized with severe respiratory illness associated with vaping was reported in an Illinois resident.
Symptoms of this illness have included gradual onset of cough, shortness of breath, or fatigue, that gets worse over a period of days or weeks, until the patient has to be admitted to the hospital for treatment. Some patients have also reported vomiting, diarrhea and fatigue. If anyone has these symptoms and has a history of e-cigarette use, seek medical attention immediately.