Across Virginia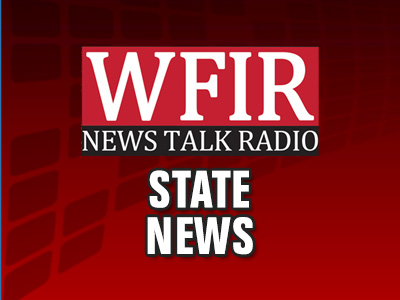 SPRINGFIELD, Va. (AP) — Virginia health department officials say two people have died and 20 more have been hospitalized by a respiratory virus outbreak at a large retirement community.The Fairfax County Health Department said Friday that 55 of the 263 residents at the Greenspring Retirement Community in Springfield, Virginia, have fallen ill during the outbreak. Over the past two weeks, the ill residents displayed symptoms such as coughs, fevers, and pneumonia.Health department officials say they've quarantined sections of the building thought to contain the infection. Greenspring is not accepting new residents as the outbreak is investigated.Health department spokesman Benjamin Schwartz said the two patients who died had been hospitalized with pneumonia but were "older individuals with complex medical problems."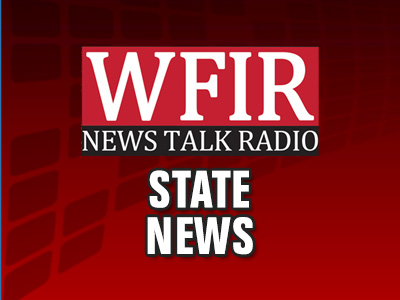 RICHMOND, Va. (AP) — A Virginia lawmaker is being accused by a former staffer of privacy violations.A former aide to Democratic Del. Dawn Adams has filed a federal lawsuit saying the Richmond-area lawmaker hacked into a private email account without permission.Maureen Hains filed suit on Thursday seeking $550,000 in damages. Hains said she worked for Adams both as a political aide and as an unpaid helper with Adams' job as a nurse practitioner.Hains said Adams hacked into her private email account to delete possible evidence of health care privacy law violations.Adams did not immediately respond to requests for comment and has not filed a reply in court. She was first elected in 2017 when she defeated a GOP incumbent.
RICHMOND, Va. (AP) — Virginia is set to get a still-to-be determined amount of a $1.4 billion settlement to resolve U.S. investigations into the marketing of an anti-addiction drug.The U.S. Department of Justice announced Thursday that a British-based company has agreed to settle over allegations its former Virginia-based subsidiary, Indivior, sought to increase prescriptions for Suboxone Film by deceiving health care providers into believing the drug was safer than other opioid addiction treatments.Indivior was spun off in 2014 from consumer products company Reckitt Benckiser.The Medicaid fraud unit in Virginia Attorney General Mark Herring's office was part of the investigation. Herring's office said it's not been determined how much the state will receive of the $1.4 billion settlement.
RICHMOND, Va. (AP) — Former Virginia Gov. L. Douglas Wilder is pushing back against sexual harassment allegations made by a student six decades his junior. Wilder thanked his supporters and called the allegations "baseless" in a tweet Friday. His comments came a day after The Washington Post reported on a Virginia Commonwealth University-commissioned investigation that found Wilder had kissed student Sydney Black without her consent. Wilder, 88, was the nation's first elected black governor and teaches at VCU. He has not previously commented on the matter. The investigation also cleared Wilder of three other allegations the student made: sexual exploitation, sex-based discrimination and retaliation. Black told police and school officials that Wilder took her to dinner on her 20th birthday, gave her alcohol and kissed her.
Democrats and Republicans both appear set to make gun laws a major focus in the fall General Assembly campaigns. The question now is to what extent, if any, it will make a difference in the outcome. Polls in recent years from Roanoke College suggest while most Virginians favor some of the specific proposals Governor Northam presented, a majority also remains uncertain whether such laws would actually reduce gun-related violence. WFIR's Evan Jones has more:
RICHMOND, Va. (AP) — An investigation has found that former Virginia Gov. L. Douglas Wilder did kiss a university student 66 years younger than he is without her consent. But The Washington Post reports that the investigation also cleared Wilder of three other allegations the student made, of sexual exploitation, sex-based discrimination and retaliation. The investigation was conducted by an attorney at the request of Virginia Commonwealth University, where Wilder teaches.The student, Sydney Black, filed a complaint to police and school officials, saying Wilder took her to dinner on her 20th birthday, gave her alcohol and kissed her. Wilder, who was the nation's first elected black governor, did not immediately respond to requests for comment. He has until next week to contest the investigation's findings. Possible sanctions could include Wilder's firing.
RICHMOND, Va. (AP) – A top Virginia Republican is calling for a broad ban on guns in government buildings  before state lawmakers convene a special session on gun laws.Senate Majority Leader Tommy Norment filed legislation yesterday that would extend a state prohibition on guns in courthouses to any "building owned or used by a locality for governmental purposes." It would also increase the penalty for breaking the law from a misdemeanor to a felony.The bill comes as a surprise, as Republicans have historically blocked gun-control measures. The National Rifle Association immediately panned the measure as unfair to law-abiding gun owners.A mass workplace shooting in Virginia Beach by a city employee a little more than a month ago prompted the special legislative session on gun laws that starts today.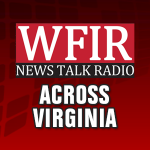 LOUISA, Va. (AP) _ A court date will soon be set to determine whether a massive confederate battle flag will be allowed to fly on private property off of a Virginia highway. The Daily Progress reports the debate surrounds a 30 by 50 foot (9 by 15 meters) Confederate battle flag on a 120-foot (36.5-meter) pole. The Virginia Flaggers say the flag, located about 15 miles (24 kilometers) from Charlottesville, counters the Charlottesville City Council's vote to remove a statue of Gen. Robert E. Lee in May. Officials say the flag violates height ordinances, but the group says it's a Civil War monument, exempting it from height limitations. Judge Timothy K. Sanner is expected to set a hearing date July 15 for two separate rulings: First, whether the flagpole is a monument, then on the constitutionality of the county's zoning ordinance.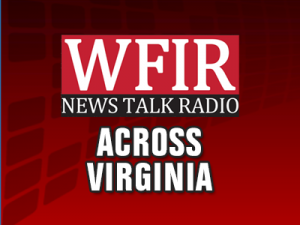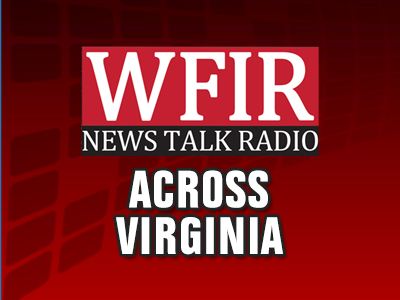 HANOVER, Va. (AP) — About a dozen people wearing white Klan robes and waving Confederate flags held a recruitment rally Saturday outside a Virginia courthouse.
The Hanover County Sheriff's Office tells newsoutlets that they received multiple calls about the Ku Klux Klan rally Saturday outside the county courthouse. But they said no laws were broken and no violence occurred.
The rally north of Richmond lasted about an hour.
The Klan unit waived signs and held banners urging prospective new members to contact them.
Hanover County Board of Supervisors Chairman W. Canova Peterson said he disagrees with the Klan but was pleased that things remained peaceful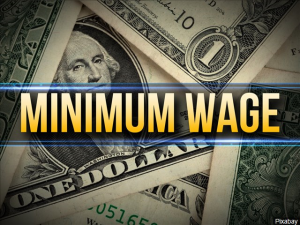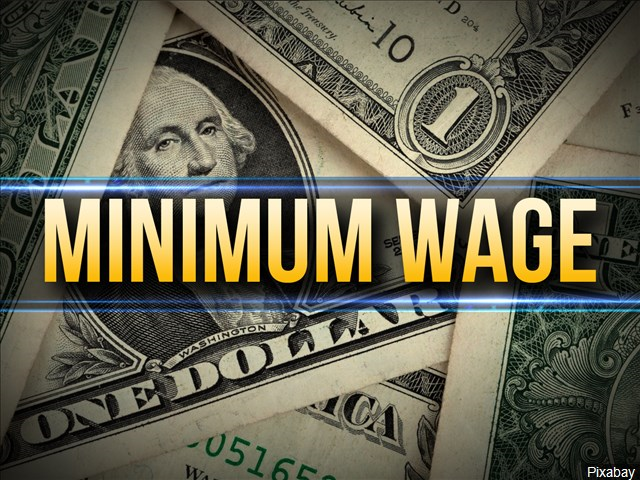 HARRISONBURG, Va. (AP) — More than 100 employees at James Madison University have received a pay increase after the school adopted a minimum wage of $12 an hour.
The school announced Monday that it was adopting a living wage for all full-time employees, and set the minimum wage at $12 an hour after determining that a living wage in Rockingham county is $11.38 an hour.
In all, 109 employees who were earning less than $25,000 a year received the pay increase.
The pay increases will cost the university about $75,000 a year.
James Madison, like all public universities in Virginia, froze tuition rates for the upcoming school year in exchange for additional state funding.