Across Virginia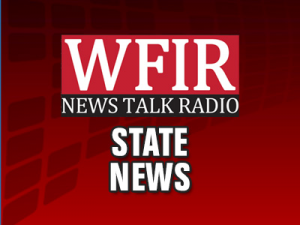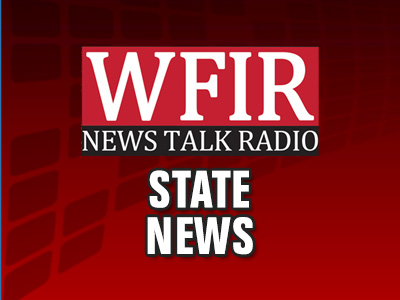 NEWPORT NEWS, Va. (AP) — A Virginia pastor who is running for a City Council seat is being investigated by local authorities for allegedly campaigning and soliciting donations during church services.
The Daily Press reports that a video surfaced recently showing Willard Maxwell Jr., pastor of New Beech Grove Baptist Church and a candidate for the North District Seat B on the Newport News City Council, asking for donations and encouraging audience members during a church service to put up signs on his behalf.
"We have signs out there if you want to take a sign to your house, that would be great," he said in the video. He added later, "Anytime you want to donate $5, $25 — it doesn't matter, or get other people to donate, I would really appreciate it."
A woman who identified herself as Sharon Richardson forwarded the video to the Commonwealth's Attorney and Voter Registrar's Office, as well as the Daily Press.
According to the IRS, religious organizations are prohibited from campaigning on behalf of — or in opposition to — any political candidate for elective public office. Churches that violate this provision are at risk of losing tax-exempt status.
Commonwealth's Attorney Howard Gwynn emailed Richardson on Oct. 17, saying, "The video that you sent is very disturbing. Please be assured that this matter is under investigation and is being taken very seriously."
Maxwell told the newspaper he has done nothing wrong, as he has let numerous candidates speak at his church during services for years — including his opponent for City Council, Curtis Bethany.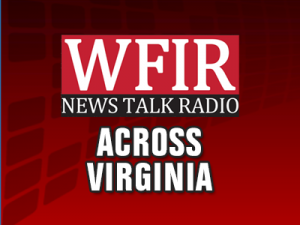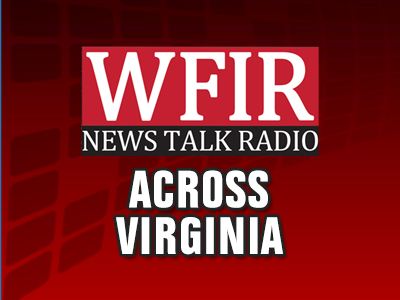 CLIFTON, Va. (AP) — Robert F. Horan Jr., who secured a murder conviction of D.C. sniper Lee Boyd Malvo during his four-decade tenure as the top prosecutor in Virginia's largest county, died on Friday at his home. He was 90.
The cause of Horan's death at his home in Clifton, Virginia, wasn't immediately determined, but he had been in hospice care, his wife, Monica Horan, said on Sunday.
Horan served as Fairfax County Commonwealth's Attorney for 40 years before retiring in 2007. He continued going into the county prosecutor's office for years after his retirement because he loved practicing law and being a public servant, his wife said.
"He thought the community deserved to have someone who was looking after their interests, as well as the victim's interests," Monica Horan said. "And he felt that people who did evil things deserved to pay for the evil things they did."
Malvo was 17 when he and John Allen Muhammad shot and killed 10 people in the Washington area over a three-week span in October 2002. Malvo was sentenced to life in prison without parole after a jury convicted him of capital murder but declined to impose the death penalty. Muhammad was executed in Virginia in 2009.
Former Prince William County Commonwealth's Attorney Paul Ebert worked with Horan on the sniper case, with Ebert prosecuting Muhammad and Horan prosecuting Malvo.
"He was the best trial lawyer I ever saw," Ebert told the Washington Post.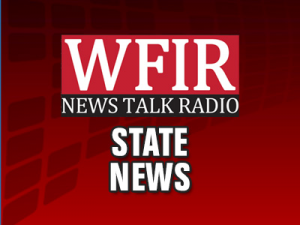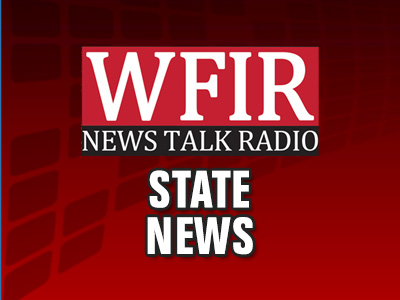 NORFOLK, Virginia (AP) — The U.S. Coast Guard, a crew of scientists and others launched an air and sea mission to rescue 13 people, including a child, from a fishing vessel just moments before it sank in darkness early Friday in the Atlantic Ocean off the coast of Virginia, authorities said.
The 115-foot Tremont fishing vessel collided with the 1000-foot Panamanian-flagged container vessel MSC Rita, about 60 miles (100 kilometers) from shore, the Coast Guard said in a statement.
The Tremont sent out a mayday call that it was taking on water and sinking with 13 people aboard that was received by watchstanders with Coast Guard Sector Virginia, officials said. That call was also heard by Atlantis, a 274-foot (84-meter) ship operated by the Woods Hole Oceanographic Institution in Falmouth, Massachusetts, at about 1:45 a.m., WHOI said in an email to The Associated Press.
The captain of the Atlantis contacted the Coast Guard and motored eight miles (13 kilometers) west to the fishing vessel.
The Coast Guard launched an MH-60 Jayhawk helicopter crew and an HC-130 Hercules airplane crew from its air station in Elizabeth City, North Carolina, the Coast Guard said. It also dispatched a motor lifeboat crew from its station in Chincoteague, on Virginia's Eastern Shore, and diverted the Coast Guard Cutter Rollin Fritch to assist.
The Tremont's 12 passengers boarded a life raft, while the captain stayed on his ship, according to WHOI.
The Atlantis launched an inflatable boat that towed the life raft to another fishing vessel, the New Jersey-based Dyrsten, which took on the 12 passengers.
The Coast Guard helicopter hoisted the captain to safety in a basket.
"Moments later, according to witnesses, the Tremont sank," WHOI said in its email.
No one was injured in the collision or rescue, the Coast Guard said. The cause of the collision is being investigated.
"Safety of life at sea is the Coast Guard's top priority," Capt. Jennifer Stockwell, commander of Sector Virginia, said in a statement.
"These are the life-saving missions for which we train each and every day," Stockwell said. "While this morning's events were unfortunate, 13 people were rescued from an extremely perilous situation. The combined efforts of good Samaritans and Coast Guard response assets demonstrates a selfless commitment to others."
The Atlantis happened to be nearby as it was on a three-week mission conducting research dives on seeps of methane gas from the ocean floor, WHOI said. And it was using Alvin, the institution's famed human-operated submersible, which is probably best known for exploring the wreck site of the Titanic ocean liner.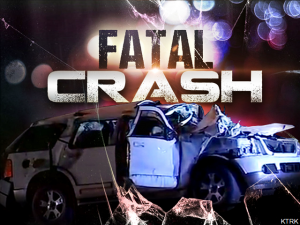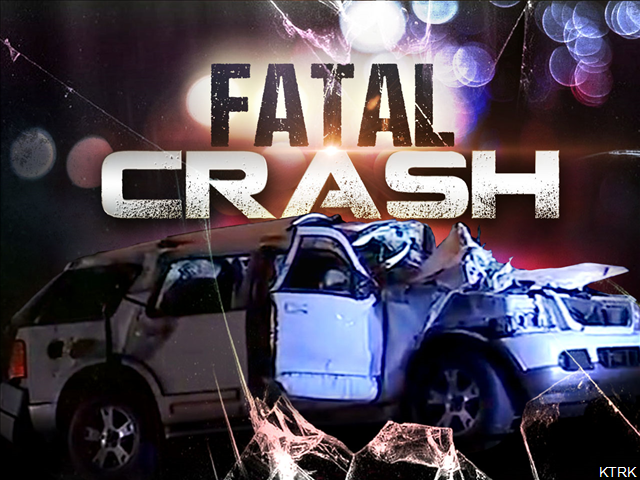 BOTETOURT COUNTY, Va. – Virginia State Police is investigating a single-vehicle crash, which resulted in a fatality. The crash occurred Wednesday, (Oct 26) at 2:02 a.m. on Interstate 81, at the southbound 158-mile marker, two miles north of Brughs Mill Road in Botetourt County.
A 1992 Nissan Sentra was traveling south on Interstate 81 at the 158-mile marker, when the vehicle ran off the right side of the roadway and struck a Jersey Wall.
The Nissan was driven by Richard J. Banville, 52, of Franklin, MA. Mr. Banville was wearing his seatbelt and died at the scene of the crash.
The crash remains under investigation.
Vinton, VA – On October 25, 2022, at 6:13 PM officers of the Vinton Police Department attempted to serve an Emergency Custody Order on a resident at the 700 block of Ramada Rd. Upon the officer's arrival, the subject barricaded himself inside a locked bedroom inside the residence. Statements were made by the resident that compromised the safety of the scene if officers tried to gain access. Roanoke County S.W.A.T was called for assistance along with a negotiator team. At 9:24 PM, the subject surrendered and was taken into custody on the active Emergency Custody Order without further incident. The subject was transported to Lewis Gale Hospital for a medical evaluation. No injuries occurred to the officers or the subject during the incident.
There is an insect that is native to China spreading across the mid-Atlantic region, one that is harmful to fruit crops — only this time, it is not the stink bug. The spotted lanternfly was first seen in the US about seven years ago in Pennsylvania. At Virginia Tech's Agricultural Research and Extension Center, Director Kevin Rice says it is spreading quickly, in large part because females will lay eggs on just about any flat surface, including movable ones like cars and train cargo.
Researchers are looking at how to most effectively contain the Spotted Lanternfly population, in part by learning which insecticides work best. But they're also investigating how two fungus species native to North America that attack insects might make for the most effective and environmentally sustainable long-term solution if they can be applied in sort sort of spray form.  WFIR's Evan Jones has more: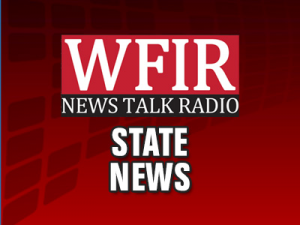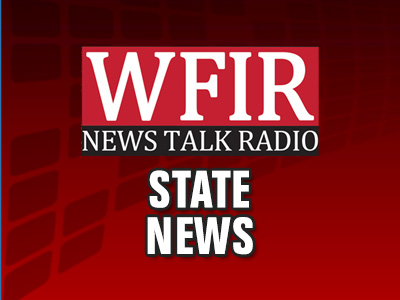 A new survey is asking older Virginians about what resources they need and what services are working for them. Officials with the state department for Aging and Rehabilitative Services say the online survey seeks resident feedback about things like transportation, meals, and in-home support. The agency says information from the survey will help the agency plan services for the next several years.
You can access the survey by clicking the link below: