Across Virginia
HARRISONBURG, Va. – The final games of the 2022 James Madison softball season have been canceled, following the recent passing of sophomore catcher Lauren Bernett on Monday, April 25.
"This was an extremely difficult decision and one that was not made lightly," JMU Head Coach Loren LaPorte said. "We are so grateful for the support of our fans all season and for the love from the softball community during the past week. We will use this time to continue healing and to honor Lauren's memory while finishing the academic semester strong. Most importantly, we're thinking about our graduating seniors whose careers have come to an abrupt conclusion. We will make sure that they are honored for the commitment and dedication they have made as student-athletes at James Madison University."
The cancellations include a contest on May 3 against Virginia and a three-game league series on May 6 and 7 against Elon. Five games were previously called off last week, including a Wednesday doubleheader against Longwood and a weekend series with Delaware.
JMU concludes its season at 21-21 overall and 10-5 in conference play. The Dukes won their final five games of the season. The conference games vs. Elon are counted as "no contests" and there will be no adjustments made to the league standings.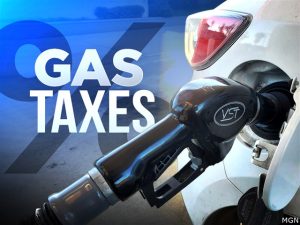 Governor Youngkin's proposed state gas tax moratorium died Wednesday in Richmond when it failed to get out of a Democratic-controlled Senate committee. The governor had proposed suspending the 26-cent tax this summer for 90 days. But  Youngkin says he remains hopeful some form of a gas tax moratorium will become part of a new state budget once lawmakers can agree upon one. WFIR's Evan Jones has more: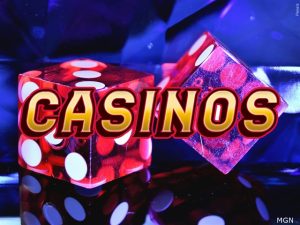 Virginia has issued its first license to operate the state's first casino, one that will open in Bristol in July. The Hard Rock Bristol casino will be located within a former mall until a permanent casino and hotel complex is built.
NEWS RELEASE: Following a comprehensive review of application materials and an extensive background investigation and a 7-0 vote, the Virginia Lottery Board today issued to Hard Rock Bristol a facility operator's license to operate Virginia's first casino.
"Since enacted by the 2020 General Assembly, the Board's priority for casino gaming in the Commonwealth is that it be conducted with integrity and in a responsible manner," said Board Chairman Ferhan Hamid. "Today's approval reflects the confidence we have in the rigorous and conscientious review conducted by Virginia Lottery staff."
"The Virginia Lottery has worked diligently for two years to build the appropriate regulatory structure for casino gaming," added Acting Executive Director Kelly T. Gee. "I am proud of the tireless work by our Gaming Compliance Department and our legal counsel for conducting the necessary investigative work to assist the Board in its decision. There are still many steps to the finish line, but there is no doubt that this is an exciting time."
The Lottery's Gaming Compliance Department will continue to work closely with Hard Rock Bristol as it prepares to open a temporary facility on the site of the former Bristol Mall in early July.
"We will be on-site at the casino over the next couple of months observing the receipt of gaming equipment, reviewing internal controls, and ensuring full compliance with the regulations," said Virginia Lottery Deputy Executive Director of Gaming Compliance Gina M. Smith.
Also today, the Board voted to amend its regulations to include casinos in the Voluntary Exclusion Program operated by the Virginia Lottery.
The Lottery continues to review application materials for three more proposed casinos in Danville, Norfolk, and Portsmouth. Each was approved by voters in local referenda in November 2020.
Casino and sports betting regulations, information and approvals can be viewed at www.vagamingregulations.com,a microsite providing key information and public transparency on issues around expanded gaming.
(Roanoke, Virginia) Join the fun at Roanoke's Freedom First Festival, with headliner Sugar Ray!
Beyond sales of 10 million records, four top 10 songs, hundreds of millions of streams, and millions of tickets sold, Sugar Ray—co-founded by Mark McGrath [vocals] and Rodney Sheppard [lead guitar]—embody the endless summer of popular music and culture. How many artists still pack sheds a whole generation removed from their genesis? How many acts can claim sharing the stage with The Rolling Stones, KISS, and Sex Pistols, collaborating with Run-DMC, and being interpolated by Post Malone? Just Sugar Ray…
Lead singer Mark McGrath says "We're friends who started a band to have fun. When you come to see us live, I want you to have fun too. The idea is the same is it was in 1988. So many things have happened since then, but Sugar Ray is still my life. It's what defines me. We're the guys next door, yet we've made an impact. I know what the future's going to be for Sugar Ray—and I love it. I also know if you're having half as much fun as I am at a show, we're doing something right."
1994's Lemonade & Brownies took the guys around the world and earned cult classic status for its frenetic and unpredictable hybrid. It set the stage for FLOORED in 1997. The latter's immortal lead single "Fly" [feat. Super Cat] made them a household name. 21 years down the road, Post Malone incorporated "Fly" in "Sugar Wraith" on the triple-platinum Beer-bongs & Bentleys. Helmed by GRAMMY® Award-winning producer David Kahne [Sublime, Paul McCartney, The Strokes], FLOORED earned the band's first gold plaque and eventually went double-platinum. Two years later, 14:59 bowed in the Top 20 of the Billboard Top 200, went triple-platinum, and gave us "Someday," "Falls Apart," and their second #1 "Every Morning." In 2001, Sugar Ray crashed the Top 200 at #6 as "When It's Over" staked out a spot on the charts. It added another platinum plaque to their walls. Enjoying a renaissance, Sugar Ray headlined the Under the Sun Tour 2013-2015. They inked a deal with BMG in 2019 and dropped their seventh full-length, Lil Yachty. In addition to features from Rolling Stone and Billboard, NPR claimed, "The Newport Beach natives returned to their signature uplifting and airy rock sound." It only set the stage for more touring and music. No matter how much everything changes, we've got Sugar Ray forever.
Tickets go on sale this Friday, April 29! Tickets will be available at henritzedentaltickets.com, by phone at 1-866 -HDG –TICKETS, and the Berglund Center Box Office.
• Event: July 3, 2022 | Freedom First Festival at Elmwood Park
• Show Time: 5:30pm
• Tickets: $25 In Advance, $30 Day Of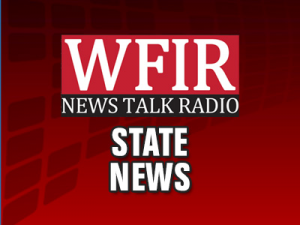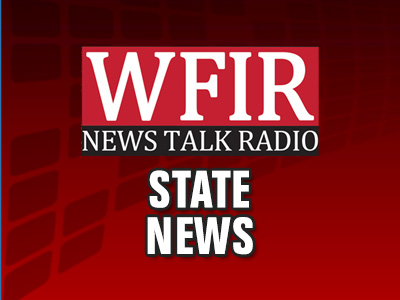 RICHMOND – Today, Virginia Tourism Corporation (VTC) and its agency of record, The Martin Agency, announced the launch of its new 2022 Flagship Campaign, "Virginia is for…," an integrated paid advertising campaign spanning broadcast, out-of-home, digital, social media and search.
"Virginia is for Lovers is an iconic and beloved tourism slogan, recognized around the world as one of the most time-honored marketing campaigns of all time," said Rita McClenny, president and CEO of Virginia Tourism Corporation. "The 'Virginia is for…' campaign aims to connect that powerful brand equity with the abundance of travel experiences in Virginia, and invites new and repeat travelers alike to come discover for themselves why Virginia is for Lovers."
"The campaign defines the brand and challenges perceptions of Virginia as a vacation destination by featuring a myriad of experiences from outdoor beauty to family fun to the local food and culture that surrounds it," said Lindsey Norment, Brand Director for VTC. "Along with our core markets, we will be reaching new audiences in Chicago, Boston, Nashville, and other key target markets, allowing us to expand our footprint and reach new travelers. The goal of the campaign is to showcase that Virginia isn't for just one type of person – it's for all kinds of people. It's really an invitation for all travelers to come love it for yourself."
"Travelers are primed to rediscover what they love through travel once again after more than a year of being cooped up," said Martin's VP Group Planning Director Taylor Wiegert. "Naturally, that's made them more discerning, selective and protective when it comes to their upcoming travel plans. This campaign shows them that Virginia is a destination that's as all in on what they love as they are."
The "Virginia is for…" campaign features three core pillars of top experiences that travelers are seeking on a vacation: Outdoor Beauty, Unexpected Family Experiences, and Local Culture and Food Scene. The campaign aims to grow awareness of Virginia as a premier travel destination in new markets, while driving top-of-mind consideration in new and existing markets, and will run through mid-November 2022.
The Virginia is for… Foodies spot focuses on the abundance of Virginia's food and drink scene. Whether you're an oyster slurper, a wine sipper, or a nightlife seeker, there's a vibe for every type of foodie in Virginia.
The Virginia is for…Families spot highlights all of the family-fun adventures across the Commonwealth, for any type of family. Small families, big families, and pet-loving families, offering vacations options for kids, parents, and pups alike.
Finally, the Virginia is for… Outdoor Lovers spot showcases Virginia's incredible natural beauty and diverse outdoor recreation offerings. Whether you're a fall mountain hiker, a spring dock sitter (because you're not a mountain hiker!), or a summer beach lounger, Virginia's got something for every type of outdoor lover.
In addition to the videos, VTC's owned channels have been updated and redesigned to carry the campaign throughout, driving home its messaging and completing the consumer journey. This is reflected on VTC's home page, Things to do, Family Fun, Outdoors and Food & Drink pages.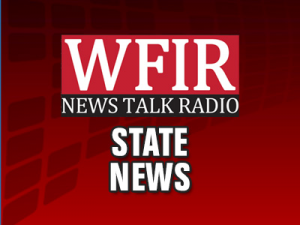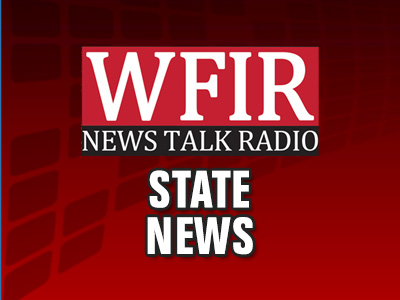 FALLS CHURCH, Va. (AP) — Virginia Attorney General Jason Miyares has dropped an effort to prosecute two U.S. Park Police officers who fatally shot an unarmed motorist back in 2017.
The Attorney General's Office filed a motion Friday with the 4th U.S. Circuit Court of Appeals in Richmond withdrawing the appeal in the shooting of Bijan Ghaisar, 25, of McLean.
Miyares' decision ends a nearly five-year legal saga in which Ghaisar's family, police reform advocates and some members of Congress sought to see officers Lucas Vinyard and Alejandro Amaya face criminal charges for shooting Ghaisar after a stop-and-go chase on the George Washington Memorial Parkway in November 2017.
The FBI investigated the shooting for two years, but federal prosecutors ultimately opted against filing charges.
At that point, Fairfax County Commonwealth's Attorney Steve Descano, who had recently been elected on a police accountability platform, filed manslaughter charges against the officers in state court. Descano was supported by then-Virginia Attorney General Mark Herring, a Democrat.
The manslaughter charges set off a tug-of-war between state and federal officials over who had jurisdiction. The police officers' lawyers successfully had the case removed to federal court.
Last year, U.S. District Court Judge Claude Hilton in Alexandria dismissed the prosecution, ruling that the officers' actions were "necessary and proper" in the context of the chase.
Herring and Descano appealed Hilton's ruling in October, but Herring in November lost his re-election bid to Miyares, a Republican.
Miyares and Descano have feuded openly for months, with Miyares accusing Descano of being soft on crime and refusing to support police. Descano has accused Miyares of trying to meddle in local affairs and undermine him and other reform-minded prosecutors in northern Virginia.
In a statement, Miyares said and others in his office reviewed the evidence and ultimately concluded that Hilton's ruling was correct and should not be appealed.
"I will not perpetuate the continued prosecution of two officers who were doing what they were trained to do under tremendously difficult circumstances," he said.
At a press conference Saturday, Ghaisar's mother, Kelly Ghaisar, said she is outraged and disgusted by the decision and holding out hope the appeals court will refuse to allow Miyares to drop the appeal.
"I am here to plead with anyone who can hear me — please do not dismiss this case," she said.
State Sen. Scott Surovell, a Democrat who lives a few blocks from where Ghaisar has shot and who has supported the family's effort to have the officers prosecuted, spoke at the press conference and said Miyares filed his notice late on a Friday to avoid calling attention to what he had done.
"As news of this gets out, people will be highly disturbed," he said.
Descano said he's "heartbroken" by the decision but holds out hope that U.S. Attorney General Merrick Garland will reconsider the decision made during the Trump administration not to bring its own charges.
"For Attorney General Miyares to not even allow this case to be heard in the Fourth Circuit for purely political reasons is shameful – especially considering all of his rhetoric about supporting victims," Descano said.
U.S. Rep. Don Beyer, D-Va., whose district encompasses the location of the chase and shootin, called Miyares' decision "misguided" Saturday.
""Giving officers a get-out-of-jail-free card for a fatal shooting after a grand jury indictment for involuntary manslaughter and reckless use of a firearm cannot help but undermine trust in law enforcement in the community," Beyer said in a statement. "This is not how you support the police."
Ghaisar was fatally shot after authorities say he left the scene of an accident on the parkway, outside the nation's capital, and led officers on a stop-and-go chase.
Dashcam video released by Fairfax County Police, which played a supporting role in the chase, shows the pursuit starting on the parkway, then continuing into a residential neighborhood. It shows the car driven by Ghaisar stopping twice during the chase, and officers approaching the car with guns drawn. In both cases, Ghaisar drives off.
At the third and final stop, the officers again approach with guns drawn, and Amaya stands in front of the driver's door. When the car starts to move, Amaya opens fire. Seconds later, when the car begins moving again, both Amaya and Vinyard fire multiple shots.
Miyares' decision ends the criminal prosecution, but Ghaisar's family has filed a civil suit that has been on hold while a criminal case was being pursued.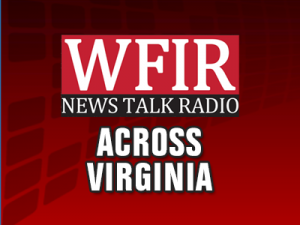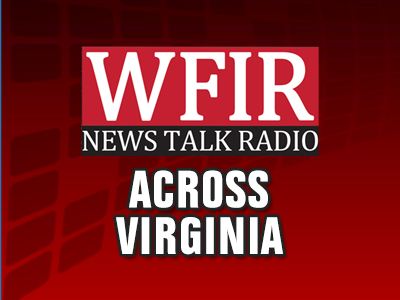 RICHMOND, Va. (AP) — A decade ago, University of Virginia lacrosse player George Huguely V was convicted of second-degree murder after a sensational criminal trial in the killing of his on-again, off-again girlfriend, Yeardley Love, a member of the UVA women's lacrosse team.
With Huguely now about halfway through his 23-year prison sentence, Love's mother is seeking to hold him responsible in civil court. Sharon Love's lawsuit, which seeks $29.5 million in compensatory damages and $1 million in punitive damages, is set to go to trial Monday in Charlottesville Circuit Court, almost 12 years after her daughter was found dead in her off-campus apartment.
At the University of Virginia, an elite state school consistently ranked as one of the best in the country, Love and Huguely, both seniors who were weeks away from graduating, were known for their play on UVA's nationally ranked men's and women's lacrosse teams. But they were also known for their volatile relationship. During Huguely's criminal trial, a witness testified that he saw Huguely put Love in a chokehold months before she was killed.
Prosecutors said Huguely kicked a hole in Love's bedroom door, then beat her after a day of golf and binge drinking, enraged that she had had a relationship with a lacrosse player from North Carolina. Love's right eye was bashed in and she had a head injury that caused bleeding at the base of her brain stem.
Huguely's attorneys said he only went to Love's apartment to talk to her, but their argument quickly became physical. Huguely told police she banged her head against the wall of her bedroom, and she only had a bloody nose when he left.
During a videotaped police interrogation shown to the jury, Huguely was told by a detective that Love was dead and "you killed her." Huguely is then heard asking repeatedly, "She's dead?" and saying, over and over again, "I didn't hurt her." He also sobbed and said: "I did not do anything that could kill her."
In the end, the jury rejected a first-degree murder charge against Huguely and convicted him of second-degree murder instead. The jury recommended a 25-year prison sentence, but the judge imposed a slightly lower sentence of 23 years.
The civil trial is expected to include many of the same witnesses and testimony — friends, roommates, other lacrosse players and medical experts — although many of them are expected to testify in videotaped depositions instead of in person.
Sharon Love initially filed a wrongful death lawsuit in 2012, but it was voluntarily dismissed years later after court rulings determined that Huguely was not entitled to coverage under a $6 million homeowners insurance policy held by his family.
A new lawsuit filed in 2018 dropped negligence claims, but added a claim alleging that an assault and battery by Huguely was the proximate cause of Love's death. The lawsuit argues that punitive damages are warranted because the physical force used by Huguely and his failure to act by leaving her bleeding, injured and without any medical attention mean that he acted "with actual malice and in such a way as to evince a conscious disregard for the safety and life of Love, thereby willfully causing Love's injuries."
Kevin Biniazan, an attorney for the Love family, declined to comment on the lawsuit or upcoming trial.
Huguely's attorney, Matthew Green, said the defense will acknowledge that Huguely's assault and battery caused Love's death and that her family is entitled to compensatory damages in an amount to be decided by the jury. But he said the defense does not believe punitive damages are appropriate.
"First, for the same reasons that the jury in the criminal trial did not believe that George's conduct rose to the heightened level necessary for a first-degree murder conviction, we don't believe the conduct rises to the heightened level of willful and wanton conduct necessary for an award of punitive damages. Second, an award of punitive damages is never required and is left to the discretion of a jury," Green said.
Green said Huguely is expected to testify and will be brought from prison to court only on that day, not throughout the trial.
"On a personal level, George remains, extremely sorry, deeply remorseful, and unbelievably saddened about Yeardley's death," Green said. "He would do anything in the world to take that night back. Her death leaves a void he can never fill. "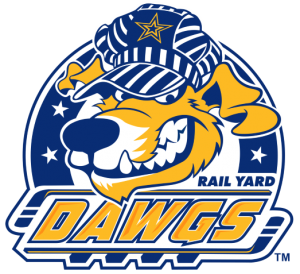 Roanoke sweep the Huntsville Havoc with a 2-0 Game Two win in the President's Cup Semifinals. Austyn Roudebush had a 36-save shutout, while Brady Heppner and Nick Ford tallied the goals for the Dawgs. Roanoke will face off against the Peoria Rivermen in the President's Cup Final.
HUNTSVILLE, AL. – The Rail Yard Dawgs advanced to the President's Cup Final for the first time in franchise history, sweeping the Huntsville Havoc with a 2-0 Game Two win in  the President's Cup semifinals on Saturday night. Austyn Roudebush had a 36-save shutout, while Brady Heppner and Nick Ford scored for the  Dawgs..
The Dawgs and Havoc somewhat switched roles in the opening period, with Huntsville being the more physical side while Roanoke was the more finesse offense. Huntsville outshot Roanoke 14-12 in the frame, but the period ended scoreless.
Roanoke opened the scoring at 4:20 in the second period, as Heppner muscled a shot from the far-side goal line through Huntsville's Hunter Vorva, giving the Dawgs the 1-0 lead. Matt O'Dea was credited with the assist. The Dawgs held off a slew of shots by the Havoc, who outshot Roanoke 14-3 in the period, and the Dawgs entered the second intermission with a slim lead.
The third period was tightly-contested, with both teams needing huge saves by Roudebush and Vorva to keep the score at 1-0. Finally, Gehrett Sargis took a pass from Bryce Martin right towards Vorva's net, and Ford finished off the rebound after the initial save. The Dawgs killed off a late penalty and maintained the shutout in the closing moments, sealing the franchise's first-ever appearance in the President's Cup Final.
The Rail Yard Dawgs will travel for Game One and Two against the Peoria Riverman, and will play on Thursday and Friday night at 8:15 p.m. EST. Roanoke will then host Peoria for Game Three at 7:05 p.m. on Monday, May 2, and will host Game Four if necessary at the same time on the following Tuesday. If necessary, Game Five will be back in Peoria on Thursday, May 5, at 8:15 p.m. EST. Tickets for Game Three will be available online at 10:00 a.m. EST tomorrow morning, and at Berglund Center box office on Monday. You can watch the games on the Haley Toyota Rail Yard Dawgs Hockey Network on HockeyTV, or listen via Mixlr. The 2022 President's Cup Playoff run for the Dawgs is sponsored by Haley Toyota.