Across Virginia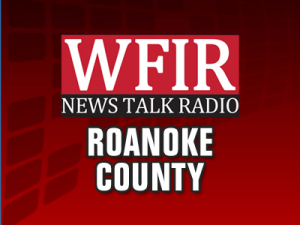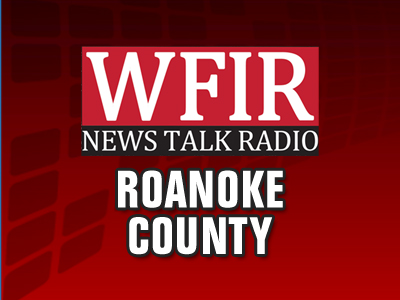 UPDATE: The roadway is now open.
From Roanoke County Police: Both westbound lanes of Challenger Ave. are blocked due to a tractor trailer accident. Traffic is being diverted on the shoulder, but is still passable. Motorists are advised to find an alternate route. It is not expected the roadway to be closed for a long period of time. Another press release will be sent out when the roadway is open.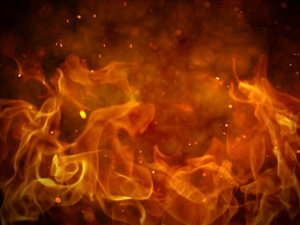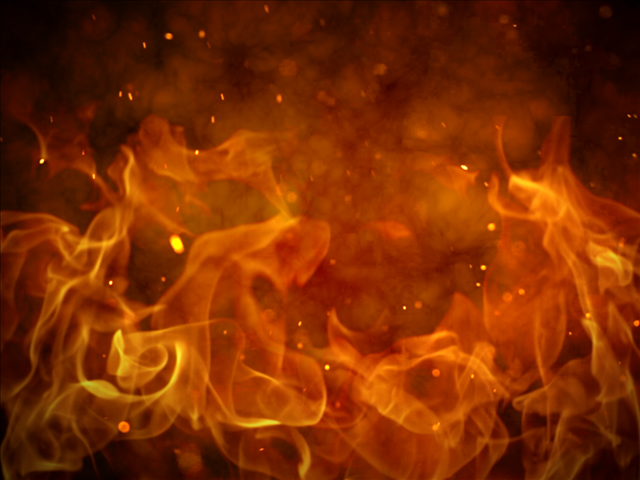 (Roanoke County, VA—February 23, 2022) Roanoke County Fire and Rescue responded at 10:25 p.m. on Wednesday, February 22, 2022 to the 500 block of South Pollard Street, in the Town of Vinton, for the report of a commercial structure fire in an apartment building. First arriving crews from Station 2 (Vinton) found smoke inside the brick two-story structure and marked it a working fire. The brick house had been turned into 2 apartments. The occupant of the apartment where the fire occurred was not at home. The occupant of the upstairs apartment was displaced and was staying at a local hotel with the help of friends. Both apartments will be displaced. There were no injuries. We appreciate the assistance of Roanoke Fire and EMS on this call. The Roanoke County Fire Marshal's Office was on scene to investigate a cause and provide a damage estimate.The Roanoke County Fire Marshal's Office has concluded their investigation and determined that the fire on South Pollard Street last night was accidental and caused by improperly discarded smoking materials. Damage estimates are $10,000. The occupants of the apartments were not officially displaced but did choose to stay elsewhere last night.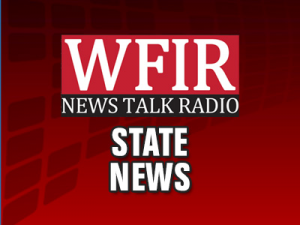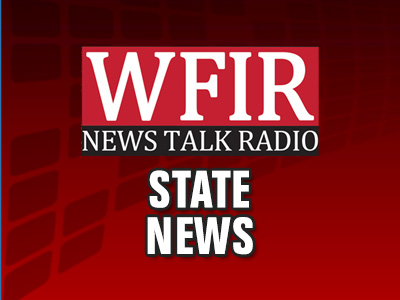 RICHMOND, Va. (AP) _Democrat Jennifer McClellan has defeated her Republican opponent to win a seat in the U.S. House of Representatives, where she will be the first Black woman to represent Virginia in Congress. McClellan is an attorney and veteran state legislator. She prevailed over pastor and Navy veteran Leon Benjamin in the race for the blue-leaning 4th District, which has its population center in the capital city and stretches south to the North Carolina border. The seat was open after the death of Democratic Rep. Donald McEachin in November. McEachin died weeks after being elected to a fourth term after a long fight with the secondary efforts of colorectal cancer.
ROANOKE, Va. (February 15, 2023) – Allegiant Air's nonstop flights between Roanoke-Blacksburg Regional Airport (ROA) and Nashville International Airport (BNA) resume February 16 with round-trip service between the two cities every Thursday and Sunday through May 14.
"We're excited for this service between Roanoke and the Music City to return," says Mike Stewart, executive director of Roanoke-Blacksburg Regional Airport. "Passenger traffic levels definitely factor into airlines' decision-making on where to add capacity, and we're hopeful this direct service will continue well beyond May 14. Allegiant – like other air carriers – continually monitors traffic and demand and adjusts capacity accordingly. The bottom line is the more people who choose to fly ROA and this new BNA service, the better chance we have to attract new flights and destinations."
One-way fares between Roanoke and Nashville start as low as $38. Flights depart Nashville at 1:39 p.m. and arrive in Roanoke at 4:08 p.m. The return flight departs Roanoke at 4:53 p.m. and arrives in Nashville at 5:24 p.m.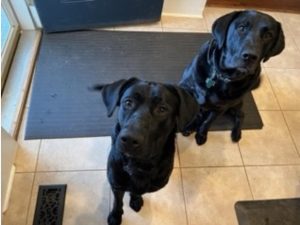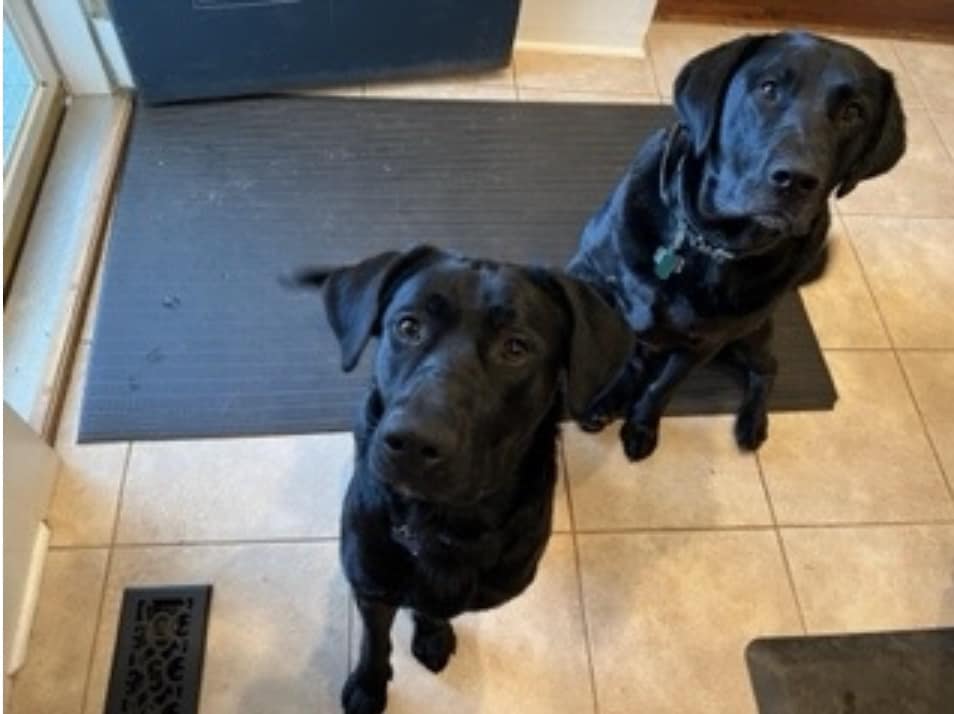 From the Franklin County Sheriff's Office: (Yesterday) at around 3:15pm, the Franklin County Sheriff's Office and the Animal Control Unit of Franklin County Department of Public Safety responded to the 500 block of Carolina Springs Road where a caller had located two deceased black labs on the side of the road. To our great dismay, the dogs have been identified as the two black labs, Colby and Caleb, that were stolen from the Waid Park area last week. Both have been taken to the Virginia-Maryland College of Veterinary Medicine at Virginia Tech in Blacksburg for further examination and cause of death determination.
We are appalled at this senseless tragedy and extend our condolences to the owners of these dogs.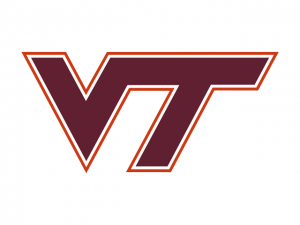 SOUTH BEND, Ind. (AP) — Grant Basile scored 33 points, including 16 in a near six-minute stretch of the second half, and Virginia Tech defeated Notre Dame 93-87 on Saturday.
The Hokies made 10 consecutive shots — seven of them by Basile — in building an 85-75 lead with 3:49 to go and finished it off by making eight of their last nine from the free-throw line. Basile, a 15.6 points-per-game scorer, has back-to-back 33-point games.
After making 13 of their first 25 3-point tries, the Fighting Irish missed their last five in the final eight-plus minutes as Virginia Tech pulled away.
Justyn Mutts scored 19 points for the Hokies (15-10, 5-9 ACC) and M.J. Collins and Sean Pedulla added 12 points each. Basile made 13 of 19 shots, 3 of 7 from 3-point distance.
Nate Laszewski, who scored 20 points for Notre Dame (10-15, 2-12) in the first half, continued his hot shooting in the second half. He had 30 points and made six of his first eight 3-pointers to keep Notre Dame close and J.J. Starling tied the score at 59 when he hit a driving layup with 11:43 remaining.
But Virginia Tech, which had led for most of the game except for one 12-minute stretch of the first half, surged ahead with an 11-4 run capped by a three-point play by Basile that began his stretch of 16 points in six minutes as the Hokies went on to build their double-digit lead.
Laszewski finished with a career-high 33 points and eight rebounds. He made 12 of 17 shots, including 6 of 9 3-pointers. His previous high was 28 two seasons ago. Cormac Ryan made 5 of 9 3-pointers for Notre Dame and finished with 17 points. Ven-Allen Lubin added 11 points.
Notre Dame visits Duke on Tuesday and Virginia Tech's next game is at Georgia Tech on Thursday.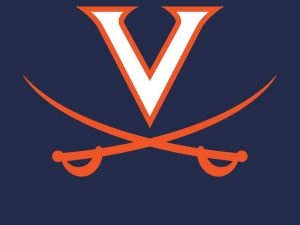 CHARLOTTESVILLE, Va. (AP) — Virginia coach Tony Bennett said he didn't know what happened on the final play of regulation in the eighth-ranked Cavaliers' 69-62 overtime victory against Duke.
Blue Devils coach Jon Scheyer didn't, either — and he was left fuming.
"I still would like an explanation exactly," Scheyer said after the game. "I don't have clarity on that."
Duke (17-8, 8-6 Atlantic Coast Conference) appeared poised to win when Kyle Filipowski drove to the basket on the final play of regulation Saturday and two defenders contested his shot. Officials initially whistled a foul, drawing thunderous disapproval from fans, but waved it off after a lengthy review — a decision the ACC later said was incorrect.
On the play, which started with 1.2 seconds left, Filipowski drove from the left side and officials called a foul. Replays showed Reece Beekman appeared to get a clean block on the shot but also made enough body contact to knock Filipowski to the floor.
"He made a big-time play attacking the basket, and there's no doubt he's knocking down those free throws in my mind," Scheyer said.
"They told me after the fact that the call was made after the buzzer and you can see the ball left his hands before point zero," Scheyer said of the officials. "So I don't know exactly what the rule is."
The league issued a statement hours later, saying officials applied rules incorrectly and that Filipowski should have been sent to the line for two free throws.
According to the league, officials had determined after a review that a foul by Virginia's Ryan Dunn had been committed after time expired. But the NCAA rule book states that the ball being in flight made it a live play with players in those situations being considered "an airborne shooter," which should have led to free throws, according to the statement.
Instead, it was Armaan Franklin making the big shot, a 3-pointer with 39 seconds left in overtime to finish a 23-point performance. Franklin said he was initially out of position for the play, but adjusted and point guard Kihei Clark found him.
"I saw them kind of like mashed up on the side with Kihei on the wing, and I just ran to the corner. His man didn't switch off. I just had an open corner look and I shoot a million of those a day," he said.
Clark added 16 points and five assists and Ben Vander Plas scored 13 for the Cavaliers (19-4, 11-3), who won despite a 9-for-22 performance from the free throw line. Vander Plas also was credited with drawing 11 of the 24 fouls whistled against Duke.
Jeremy Roach led the Blue Devils with 16 points and Tyrese Proctor had 14. Filipowski, who averages 15.5 points, was scoreless.
Trailing 58-53, Duke got a driving basket from Roach with 1:31 left and a 3-pointer by Jacob Grandison from in front of the Blue Devils' bench to tie it with 50 seconds left. Neither team scored again in regulation.
Vander Plas drew a huge ovation when he made a pair of free throws to open the overtime scoring. At that point, Virginia had missed nine of 12 from the line. Clark's driving basket and another free throw gave the Cavaliers a 63-58 lead, and two baskets by Proctor were all the Blue Devils managed in the extra period.
Duke, now 2-6 in league road games, became the 39th consecutive ACC opponent to fail to reach 70 points at John Paul Jones Arena.
The Cavaliers used an 8-0 run to lead 54-51 with just under five minutes to play. Ryan Young hit a pair of free throws to pull Duke within a point, but after Virginia failed to score, the Blue Devils committed their third shot clock violation of the game with 3:29 left.
Virginia used a 14-5 run spanning the halves to take a 35-30 lead, but Duke responded with a 19-9 run that featured eight points by Dariq Whitehead, who had missed the past four games with an ankle injury.
BIG PICTURE
Duke: Roach scored 12 consecutive points for the Blue Devils after Dereck Lively opened their scoring with a pair of free throws. His last basket of the run gave him more points that Virginia's 11 at the time.
Virginia: Despite a distinct size disadvantage, the Cavaliers drove continually in the opening half, getting 20 of their 25 points in the paint. The Blue Devils had four players with two fouls by halftime and Roach was whistled for his third 31 seconds into the second half.
Virginia finished with 42 points in the paint and 20 points off Duke's 22 turnovers.
UP NEXT
Duke: Returns home to face Notre Dame on Tuesday night.
Virginia: Travels to Louisville on Wednesday night.
___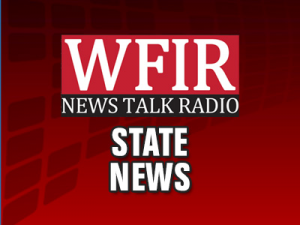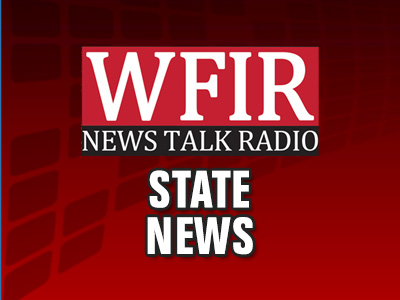 RICHMOND – The countdown is on for the Super Bowl, and if drinking is part of your Sunday celebration, the Virginia Department of Motor Vehicles (DMV) wants to make sure you have a game plan for a sober ride home.
Before heading out to cheer on your favorite team, make plans to get home safely. If you are the party's host, be sure a sober ride home for your guests is on your to-do list. Lack of planning and a couple of drinks could leave a guest impaired and in a potentially fatal situation; and fans don't let fans drive drunk.
According to preliminary data, 245 people died last year on Virginia roadways in alcohol-related crashes. In 2022, on the day of the game, there were 36 alcohol-related crashes on Virginia roadways, which resulted in 15 injuries and two deaths.
"Annual events are reminders that we need to take care of ourselves and each other. Make a game plan to find a designated driver if you are celebrating with alcohol and if you are the designated driver, take that role seriously. Don't drink and drive," said Acting DMV Commissioner Linda Ford. "We are all winners when everyone gets home safely at the end of the night."
DMV offers these quick and easy tips for safe traveling ahead of Super Bowl weekend:
Plan ahead by arranging a ride or designating a sober driver if you plan on drinking. Make sure friends and family also have a plan to safely get home.
Be a friend and never let someone drive drunk.
Download a ride-sharing app and keep a list of local cab numbers.
Always wear a seat belt. That goes for both drivers and passengers.
Be prepared for weather conditions and pay attention to any weather or travel advisories.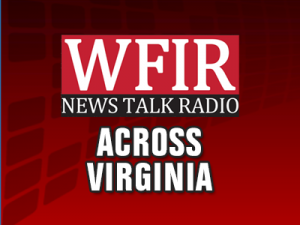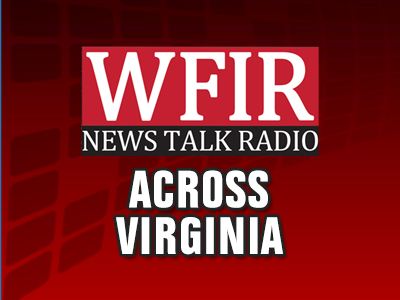 WILLIAMSBURG, Va. (AP) — A building believed to be the oldest surviving schoolhouse for Black children in the U.S. was hoisted onto a flatbed truck and moved a half-mile Friday to Colonial Williamsburg, a Virginia museum that continues to expand its emphasis on African American history.
Built 25 years before the American Revolution, the original structure stood near the college campus of William & Mary. The pinewood building held as many as 30 students at a time, some of them free Black children studying alongside the enslaved.
Hundreds of people lined the streets to celebrate its slow-speed trip into the heart of the living history museum, which tells the story of Virginia's colonial capital through interpreters and restored buildings.
For historians and descendants alike, the Bray School contradicts the belief that all enslaved Americans were uneducated. But the school's faith-based curriculum — created by an English charity — also justified slavery and encouraged students to accept their fate as God's plan.
"There was this need to proselytize and to bring salvation while still not doing anything to destabilize the institution of slavery," Lee said. "Save the soul, but continue to enslave the body. It was the here versus the hereafter."
It was a brand of duplicity that fit easily into the larger contradictions of the country's founding, when the Democracy being forged explicitly denied rights and freedoms to many of its people.
Williamsburg is less than 10 miles from Jamestown, which England established in 1607. The colony was supplied with enslaved Africans for labor just a dozen years later. A century and half after that, Black people, most of them still enslaved, represented just over half of Williamsburg's 2,000 people.
The Bray School was established in 1760 at the recommendation of Benjamin Franklin, chairman of a London-based Anglican charity named after philanthropist Reverend Thomas Bray. The charity also set up schools in other cities, including New York and Philadelphia.
The curriculum ranged from spellers to the Book of Common Prayer. But even within the schools' paternalistic framework, the education could still be empowering, perhaps even subversive.
"I was going through a facsimile of one of the books, and there are words like 'liberty,'" Lee said. "What did learning those words do to expand these children's sense of themselves? Their sense of the world?"
Isaac Bee, a Bray School student, would run away as an adult from a slave owner named Lewis Burwell. An ad that Burwell placed in The Virginia Gazette in 1774 offered a cash bounty for his return and warned that Bee could read.
The white teacher, a widow named Ann Wagner, lived upstairs at the school, and taught an estimated 300 to 400 students, whose ages ranged from 3 to 10, according to surviving records.
The Williamsburg Bray School operated until 1774; only Philadelphia's reopened after the Revolutionary War. The structure became a private home for many years before it was incorporated into William & Mary's campus.
The former schoolhouse eventually was moved from its original spot to make way for a dormitory. The original structure had 1.5 stories, with a small upstairs. It was expanded over the years to include two full stories, and was last used as an office for ROTC, the college program that prepares military officers.
Historians believed they had identified the original Bray School building, but it wasn't confirmed until 2021, through the use of dendrochronology, a scientific method that examines tree rings in lumber to determine the wood's harvest date.
"This is a remarkable story of survival," said Matthew Webster, Colonial Williamsburg's executive director of architectural preservation and research. "And for us, it's so important to put it back (to its original state) and tell the full and true story."
The Bray School was exceptional: Although Virginia waited until the 1800s to impose anti-literacy laws, white leaders across much of Colonial America forbid educating enslaved people, fearing literacy would encourage their liberty. South Carolina criminalized teaching slaves to write English in 1740.
Inside the schoolhouse, the original post at the bottom of the walnut staircase still stands, its square top rounded and nicked from centuries of use, Webster said, adding that it's a "very powerful piece for a lot of people."
For Tonia Merideth, the Bray School Lab's oral historian, the building stirred up many emotions upon her first visit. It was material proof against the narrative that her ancestors were illiterate and dumb.
"Everything that I learned about my ancestors was wrong," she said. "They could learn. They did learn. They were able."
Merideth added: "Regardless of the intentions of the school, the children were still taking that education and possibly serving it for their own good and aiding in their community."
Merideth can trace her roots to the Armistead family, which enslaved people in the Williamsburg area and is known to have sent at least one child, named Locust, to the Bray School. But only three years of student lists have survived.
The moving of the Bray School is part of Colonial Williamsburg's ongoing reckoning over its past storytelling of Black history and the nation's origin story. The museum was founded in 1926 but did not tell Black stories until 1979.
In 2021, it uncovered the brick foundation of one of the nation's oldest Black churches. Last year, archeologists began to excavate graves at the site.
The Bray School's new location is right next door.
"We're going back and we're getting that school and we're getting that legacy," Merideth said. "And we're bringing it back to the historic area."
Cave Spring alum and former Tampa Bay Buccaneer corner back Ronde Barder has been elected to the NFL Hall of Fame. Ronde and his brother Tiki played at the University of Virginia. Ronde won a Superbowl with the Buccaneers in 2003, and was selected to the Pro-Bowl five times and was a five time NFL all pro. Ronde Barber will inducted into the Hall of fame this summer.