Across Virginia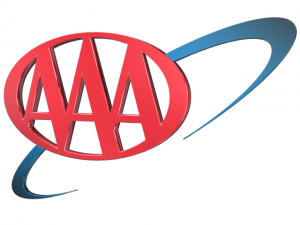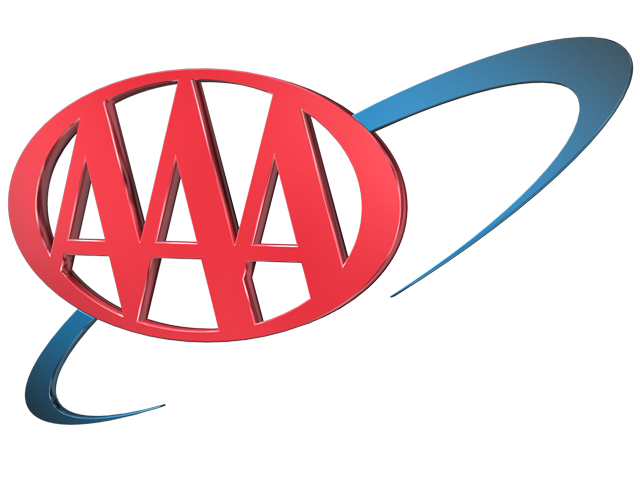 With so many people now staying home for extended periods of time, AAA Mid-Atlantic finds itself responding to more dead battery calls. Such calls in April were up 28% compared to the year before, at a time when all other service calls were significantly lower. WFIR's Evan Jones has more:
NEWS RELEASE: RICHMOND, VA – AAA, the premier roadside assistance provider for more than 100 years, is seeing a sharp increase in battery service calls in Virginia as stay at home orders remain in place and vehicles stay parked.
During the month of April, AAA saw a 28% increase in the number of calls for battery service compared to April of 2019 in Virginia. Battery service calls last month made up 43% of AAA service calls and resulted in 10,353 responses. Overall, calls for roadside assistance are down more than 28% this year as there are fewer vehicles on the roadways.
Virginia AAA Service Calls
| | | | |
| --- | --- | --- | --- |
| Type of Service | April 2019 | April 2020 | % Change |
| Battery | 8,059 | 10,353 | +28% |
| Extrication | 357 | 178 | -50% |
| Fuel | 502 | 171 | -65% |
| Light Service | 867 | 566 | -34% |
| Lockout | 3,767 | 1,938 | -48% |
| Locksmith | 278 | 180 | -35% |
| Tire | 4,697 | 2,536 | -46% |
| Tow | 15,172 | 8,180 | -46% |
| Total | 33,699 | 24,102 | -28% |
Always there for drivers, the auto club has been working diligently to help drivers whose car batteries have failed through our AAA Mobile Battery Service which will:
Come to wherever you're located,
Perform a diagnostic test of your electrical system,
Replace your battery right on the spot if needed.
Signs of a weak battery may include: clicking noises when turning key; the engine turning over slowly; dim interior lighting or warning lights on the dashboard.
If your car hasn't hit the road in a while, AAA encourages you to take some simple steps to keep you and your vehicle safe.
Take Charge – drive your vehicle(s) once a week to ensure the battery stays properly charged, even if that is just around the corner. If you won't be driving your car much, consider buying a battery tender. It'll ensure your battery maintains its charge at proper storage voltage when not in use.
Gas Goes a Long Way – keep your gas tank level at three-fourths or full. Full tanks provide less space for air and help minimize the possibility of condensation.
Fluid Situation – check oil, brake fluid, automatic transmission fluid, power steering fluid and windshield washer fluid. Replace or re-fill as needed by consulting your owner's manual.
Under Pressure – check the tire pressure and fill, as needed, to the proper inflation amount located inside the driver's door.
Road Trip Ready – as an added precaution, consider taking your vehicle to your trusted repair shop, such as an AAA Approved Auto Repair facility, for service. Make sure to call first for shop hours and procedures for bringing in a car for service.
Keep it Clean — Keeping a vehicle clean is a great way to protect your investment and maximize your car's resale value. Now, however, vehicle cleanliness has become even more important due to the COVID-19 pandemic. For a list of cleaning products that will destroy the COVID-19 virus on often used surfaces inside your car, visit https://www.epa.gov/pesticide-registration/list-n-disinfectants-use-against-sars-cov-2. Choose carefully because some cleaning products may damage or discolor your upholstery or dash.
"Even though your car isn't running, the electronic systems still tap the battery, which can affect its performance when you try to start it," said Brent Stegner, AAA Swift Creek Car Care Manager. "Your tires are the only part of your car that contacts the road and they don't always hold pressure well, so be sure to check tire pressure.  You can give them a good visual inspection for damage or even flat spots, which would indicate low pressure, especially if your car hasn't moved in a while."
NEWS RELEASE: Governor Ralph Northam today outlined a three-phase plan to ease restrictions on businesses and gatherings, when health data supports doing so.
Governor Northam said he will extend key provisions of Executive Order 53, which places restrictions on businesses and gatherings of more than 10 people, at least through next Thursday, May 14, at midnight. The Northam administration will continue to monitor health data to ensure that trends of positive cases are going downward, that hospital capacity remains steady, that testing is increased, and that hospitals and medical facilities have necessary supplies of PPE. For more information on key metrics, please see here.
Phase I of easing restrictions would continue social distancing, teleworking, recommendations that people wear face coverings in public, and the ban on social gatherings of more than 10 people. It would ease some limits on business and faith communities, and would transition the stay at home directive to a "safer at home" guideline, especially for those in vulnerable populations.
It is expected that Phase I would last two to four weeks, as would the two subsequent phases, depending on health metrics.
Governor Northam says he expects to present guidelines Friday to businesses planning to resume operations when he authorizes a Phase I reopening. Right now, Northam has set a tentative re-opening date of a week from Friday, but he again said today that while May 15th remains his hoped-for date, and he has not yet made a final decision.
Northam did say the trends that would trigger Phase 1 are favorable or "stable" but added the CDC guidelines would be followed to help make any final determination.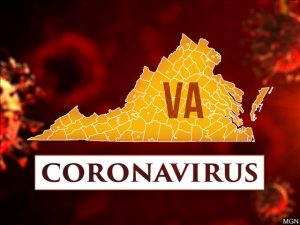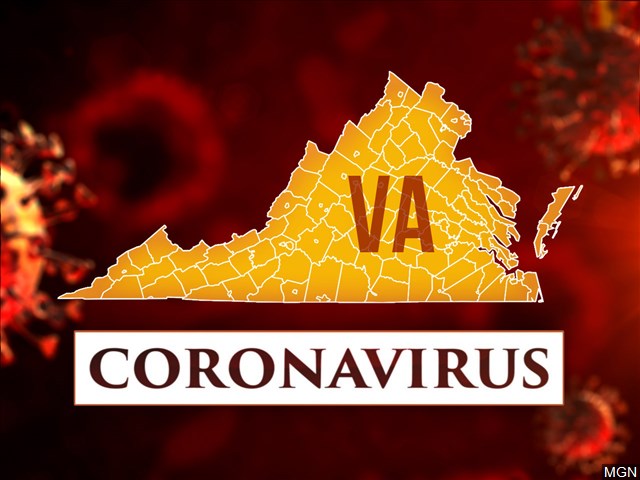 RICHMOND, Va, (AP) — Virginia Gov. Ralph Northam said he anticipates nonessential businesses in the state reopening on May 15, saying more time is still needed to help contain the coronavirus pandemic.
Northam announced Monday that he is extending by another week an executive order mandating that some nonessential businesses close and banning large gatherings.
"The message today is that we will reopen Virginia next Friday," May 15, Northam said.
The governor said while the state has made improvements in flattening the curve, or slowing the rate of new infections, Virginia needs to ensure positive trends continue related to testing, hospital capacity and the supply of medical equipment.
"I want to make it very clear: This virus is still here," Northam said. "We must not relax our vigilance."
His executive order, which forces the closure of some businesses and severely restricts how others operate, was set to expire this Friday. His order also bans gatherings of 10 or more in public or private.
"The governor's decision to use a 'one-size-fits-all' approach is going to negatively impact certain parts of Virginia worse than others," Republican House Minority Leader Todd Gilbert said in a statement.
Nicole Riley, state director of the National Federation of Independent Business in Virginia, said many small businesses wanted to reopen this week.
"Small-business owners are telling us they think a gradual reopening should start very soon, and most believe they can handle health and safety requirements," she said.
Northam said that when nonessential businesses do reopen, there will be noticeable changes. Restaurants will seat customers farther apart and employees will wear face masks. Gyms will open, but with fewer people than normal. The governor said the state will issue new guidelines for specific industries in coming days.
The governor said he anticipates a three-phased reopening, with restrictions on how businesses, churches and other public spaces ease into each phase. He said he anticipates each phase to last about three weeks.
For most people, the virus causes mild or moderate symptoms, such as fever and cough that clear up in two to three weeks. For some, especially older adults and those with existing health problems, it can cause more severe illness, including pneumonia, and be life-threatening.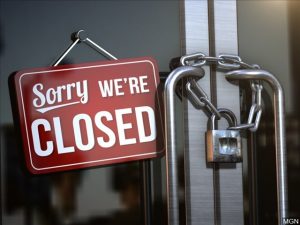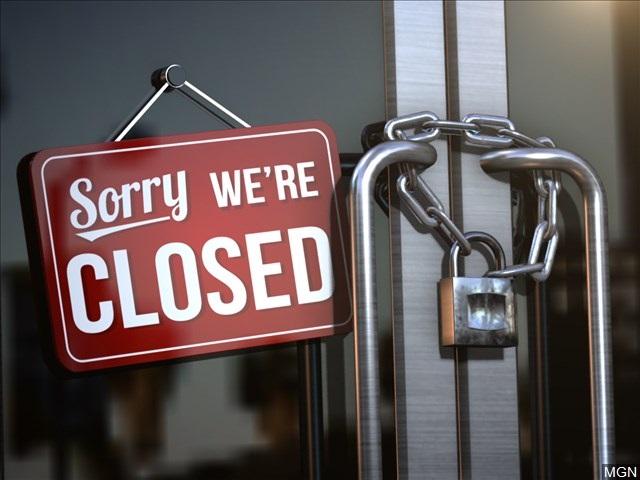 Now that doctors and dentists can again see patients for non-emergency work, the next set of state-ordered COVID-19 restrictions is currently set to expire one week from tonight. They include closures of businesses that include dine-in restaurants, and hair and nail salons. Governor Northam must decide whether to extend, revise or end those restrictions. WFIR's Evan Jones has more: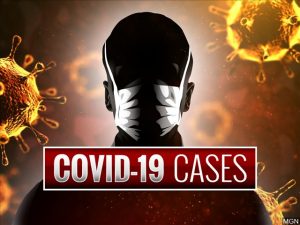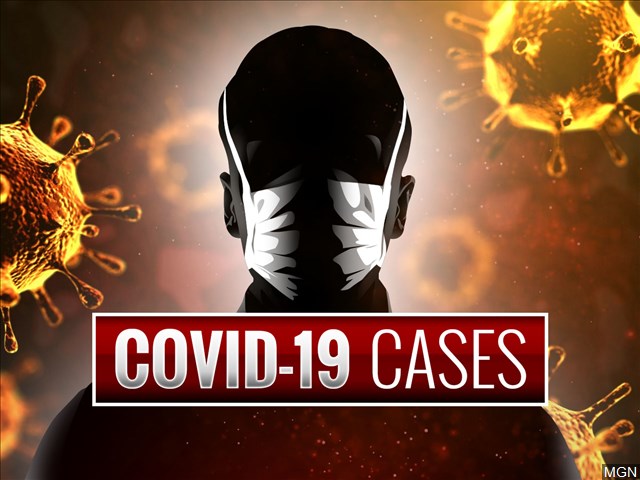 RICHMOND, Va. (AP) — More than a half million Virginians have filed unemployment claims since the coronavirus outbreak hit the state last month, according to new federal data released Thursday. Thursday's report from the U.S. Department of Labor showed more than 74,000 Virginians filed unemployment claims last week. That marks the third straight week totals have dipped since weekly claims reached a record-setting nearly 150,000 in the week ending April 4.
Altogether, in the six weeks since March 15 for which data is available, about 570,000 people have filed for jobless benefits in Virginia. That's about 13% of the 4.46 million people the U.S. Bureau of Labor Statistics estimates make up the state's workforce.
Nationally, more than 3.8 million workers applied for unemployment benefits last week as the U.S. economy slid further into a crisis that is becoming the most devastating since the 1930s. Roughly 30.3 million people have now filed for jobless aid over the past six weeks, more than one in six American workers.
Virginia Gov. Ralph Northam issued an executive order in late March that was later extended closing recreation, entertainment, and personal care businesses and limiting restaurants to offering only takeout and delivery services in order to help slow the spread of the virus.
Northam said Wednesday that he's continuing to look at data on testing, hospitalization and other information before deciding whether to extend that order past May 8, when it is set to expire. He reiterated that he's is open to the idea of opening businesses on a regional basis.
"We're going to do it as soon as we can, as soon as it can be safely," Northam said.
An executive order directing Virginians to stay home unless they must leave for essential services, remains in effect until June 10.
The Virginia Department of Health reported over 15,800 cases of COVID-19 as of Thursday, and the death toll stood at 552. The number of infections is thought to be far higher because many people have not been tested, and studies suggest people can be infected with the virus without feeling sick.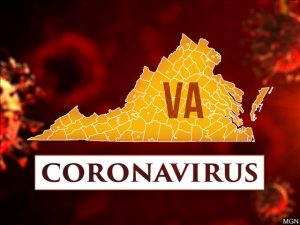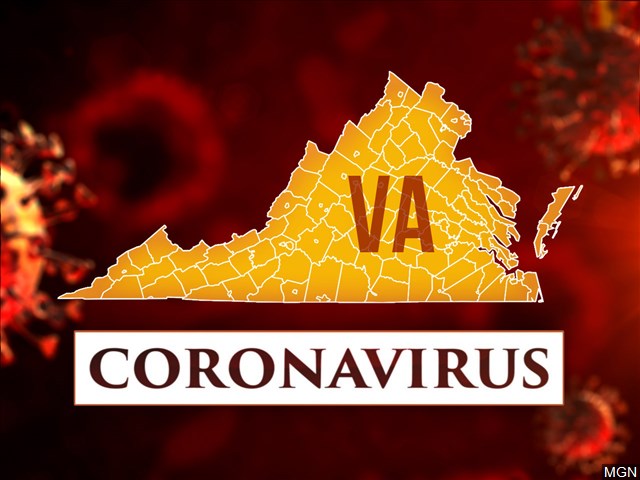 VDH is reporting more than 800 new coronavirus cases statewide bringing the overall case count to 15, 846. Data released this morning shows more than 5 thousand people have been tested increasing the total number of people tested in the Commonwealth to 90 thousand 8 hundred and 43. State Health officials say there have been 30 more COVID-19 related deaths increasing the death toll to 552.
FALLS CHURCH, Va. (AP) — Virginia Gov. Ralph Northam said Monday he is open to the idea of opening businesses in southwest Virginia before the rest of the state as he weighs when coronavirus restrictions can be lifted. WFIR's Evan Jones has more:
Northam said at a press conference that the situation in the border city of Bristol illustrates why a regional approach might be necessary.
Bristol, a city that sits on both sides of the Virginia-Tennessee border, now faces a situation where restaurants on the Tennessee side of the border can provide dine-in services to patrons, while those on the Virginia side cannot.
"To try to be consistent, is it really fair for Tennessee's businesses to be open and Virginia's not to be?" Northam asked. "I'm open-minded to all of that. I would say, 'Stay tuned.'"
Northam faced increasingly skeptical questions at Monday's press conference about his justification for continuing his executive orders closing nonessential businesses and requiring Virginians to stay at home, particularly as other Southern states are beginning to ease restrictions.
Northam said he's trying to be guided by the science, but he acknowledged Monday that the science is in a state of flux. One computer model, for instance, suggests that Virginia may have reached its peak of COVID-19 cases. Another model, prepared by the University of Virginia, suggests that keeping stay-at-home restrictions in place through the duration of Northam's current order of June 10 will only delay an inevitable surge of cases, and result in a sharp peak of cases in August.
"It's not a perfect science and I would be the first as a scientist to agree with that," said Northam, a physician. "They call this a novel COVID-19, novel meaning new to the world. So there a lot of things that we don't know about the virus that we'd like to know."
Also Monday, Northam said he worked with the governors in Maryland and Delaware to request federal help to deal with an outbreak of COVID-19 cases connected to poultry plants on the Delmarva peninsula. He said workers from the federal Centers for Disease Control arrived in Virginia on Monday. Teams include epidemiologists, contact trace workers and translators who speak Haitian Creole, a language commonly used among the region's poultry workers.
"The poultry economy on the Delmarva peninsula is so interconnected that a coordinated approach is critical," Northam said.
LYNCHBURG, Va. (AP) — A judge has ruled that a Lynchburg gun range must be allowed to open to customers despite a statewide executive order requiring nonessential businesses to close to slow the spread of the
coronavirus
.
The order issued Monday by Lynchburg Circuit Judge F. Patrick Yeatts says federal and state protections on the right to bear arms outweigh any emergency authority held by Gov. Ralph Northam to order the gun range closed.
The SafeSide gun range in Lynchburg filed the lawsuit challenging the governor's executive order, along with Gun owners of America, the Virginia Citizens Defense League and the Association of Virginia Gun Ranges.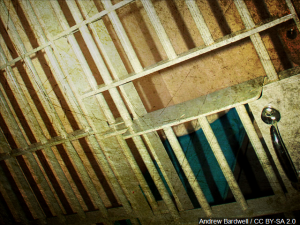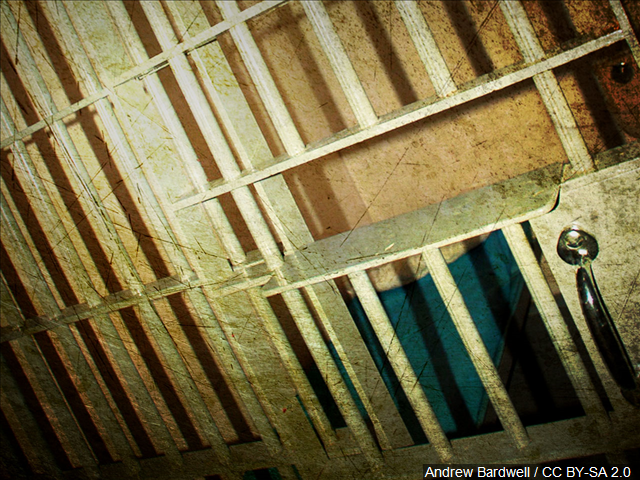 RICHMOND, Va. (AP) — The Virginia Department of Corrections said Monday it will dramatically increase testing of inmates as the state struggles to control the spread of the coronavirus in prisons across the state.
As of Sunday, 139 inmates and 50 Department of Corrections staffers had tested positive for COVID-19. One inmate has died.
Separately, a legal aid group is demanding that the state take steps to protect youths at a juvenile detention center where 25 kids have tested positive.
The DOC has been criticized by inmates' families and advocates who say prison officials have not acted quickly enough to stop the spread of the virus inside the close quarters of correctional facilities, where social distancing is often difficult or impossible.
The DOC said the Virginia Department of Health will send staff Monday to prisons to help with increased testing. The DOC has ordered hundreds of additional tests, while Virginia Commonwealth University, the University of Virginia and the Division of Consolidated Laboratory Services are also sending hundreds of additional tests to prisons.
The DOC said it is testing all inmates who have symptoms of the virus. Last week, the department also began testing inmates without symptoms at two prisons. This week, it plans to test asymptomatic inmates and staff at the Deerfield Correctional Center, which has a large population of elderly and other at-risk inmates with underlying medical issues.
Prison officials said testing asymptomatic inmates will allow them to monitor and treat positive cases sooner rather than after symptoms develop.
"This increase in testing will give the VADOC a better picture of what is happening at each of Virginia's correctional facilities and will allow us to reduce the spread of the virus," DOC Director Harold Clarke said in a statement.
Kim Rolla, the interim director of the Legal Aid Justice Center's civil rights and racial justice program, said the increased testing is a positive step, but state officials need to do much more to stop the spread of the virus inside prisons. Advocates have asked Gov. Ralph Northam to use his clemency powers to release older inmates who are at a higher risk for acquiring the virus, inmates who have underlying medical conditions and those who are within a year of completing their sentences.
"These are human beings who are in these settings and are facing a dire situation," Rollo said.
Northam has proposed a budget amendment that would give the DOC authority to release inmates with one year or less remaining on their sentences. Under his proposal, nearly 2,000 inmates could be eligible for early release. The proposal would not go into effect unless the General Assembly approves the amendment at a session scheduled for Wednesday.
The center sent a letter Monday to Valerie Boykin, director of the Virginia Department of Juvenile Justice, saying it will consider legal action if the department does not take a series of steps to protect incarcerated youths from the virus.
A department spokesman did not immediately return a call and email seeking comment on the demand letter.
Chris Moon, chief physician at the department, said 21 of the 25 infected kids exhibited no outward symptoms and only four showed signs that were more severe than a cold or a flu.
The facility currently houses 191 youths, ages 14 to 20.
"Any resident who tested positive was immediately placed in medical isolation," Moon said. He said 13 residents have already been released.