AP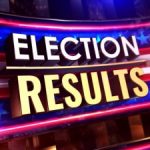 MILWAUKEE  (AP)– Election officials in Wisconsin's largest county accused observers for President Donald Trump on Saturday of seeking to obstruct a recount of the presidential results, in some instances by objecting to every ballot tabulators pulled to count.
Trump requested the recount in Milwaukee and Dane counties, both heavily liberal, in hopes of undoing Democrat Joe Biden's victory by about 20,600 votes. With no precedent for a recount reversing such a large margin, Trump's strategy is widely seen as aimed at an eventual court challenge, part of a push in key states to undo his election loss.
A steady stream of Republican complaints in Milwaukee was putting the recount far behind schedule, county clerk George Christenson said. He said many Trump observers were breaking rules by constantly interrupting vote counters with questions and comments. "That's unacceptable," he said. He said some of the Trump observers "clearly don't know what they are doing."
Tim Posnanski, a county election commissioner, told his fellow commissioners there appeared to be two Trump representatives at some tables where tabulators were counting ballots, violating rules that call for one observer from each campaign per table. Posnanski said some Trump representatives seemed to be posing as independents.
A lawyer for the Trump campaign denied the allegations that the observers were acting in bad faith. "I want to get to the point of dialing everything down… and not yelling at each other," said lawyer, Joe Voiland, according to the AP.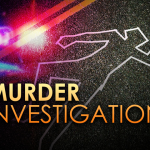 MARION, Va. (AP) — Police in Virginia say a woman and three young children are dead in an apparent murder-suicide. The Smyth County Sheriff's Office said authorities discovered the bodies of a 27-year-old woman, a 10-year-old and 3-year-old child after responding to a call Friday morning in Marion, a small town in Virginia's southwest.
Police said a 6-year-old child was found in critical condition. The child was taken to a hospital and later died. An 8-year-old child "escaped the scene," police said. Police said a preliminary investigation shows the woman killed the children and that there are no other suspects. Police did not immediately release the names of the woman and children.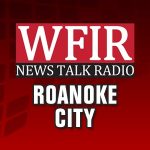 ROANOKE, Va. (AP) — A wrongful death lawsuit filed by the mother of a man who committed suicide in a Virginia jail has been settled for $370,000. The Roanoke Times reports that earlier this week a judge approved a settlement related to the death of Clifton Antonio Harper at the Roanoke City Jail.
Harper committed suicide while being held the jail in 2015. His mother filed a lawsuit against jail officials a year later, arguing that they'd failed to take proper steps to prevent Harper's death. The complaint said he'd previously been diagnosed with multiple mental illnesses. Seven people committed suicide at the jail between 2015 and August 2019. Two other wrongful death lawsuits are currently pending.
KANSAS CITY, Mo. (AP) — Wichita State coach Gregg Marshall has resigned following an investigation into allegations of verbal and physical abuse.
Marshall, who has long been known for his combustible sideline persona, came under scrutiny when former player Shaq Morris claimed he'd been struck twice by his coach during an October 2015 practice. Morris also claimed that he'd seen Marshall choke assistant coach Kyle Lindsted, who soon departed to become an assistant at Minnesota.
———-
Wichita State Director of Athletics Darron Boatright has accepted the resignation of Head Men's Basketball Coach Gregg Marshall, effective immediately, according to a media release from the university.
"This was a difficult decision, but one I feel was necessary for my family, the university and, most importantly, the student-athletes," Marshall said. "I remain grateful for my years spent at Wichita State. I wish to thank the coaches, student-athletes, the university, the community, and all of Shocker Nation for their unending dedication, support and loyalty. I am incredibly proud of this men's basketball program and all it has achieved over the past 14 years and am confident of its continued success."
As part of Marshall's resignation, the University has agreed to a contract settlement for $7.75 million to be paid over a period of six years. The university's Intercollegiate Athletic Association will cover the settlement.
"Our student-athletes are our primary concern," said Director of Athletics Darron Boatright. "While the university acknowledges the success of the basketball program under Coach Marshall, this decision is in the best interest of the university, its student athletes and the WSU community. WSU will continue its pursuit of excellence with the help of its student-athletes, staff and loyal supporters of the basketball program."
"I'm incredibly proud of this basketball program. Our family – Lynn, Kellen, and Maggie – love Wichita," said Gregg Marshall.
Assistant Coach Isaac Brown will serve as the team's interim head coach.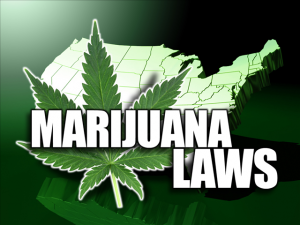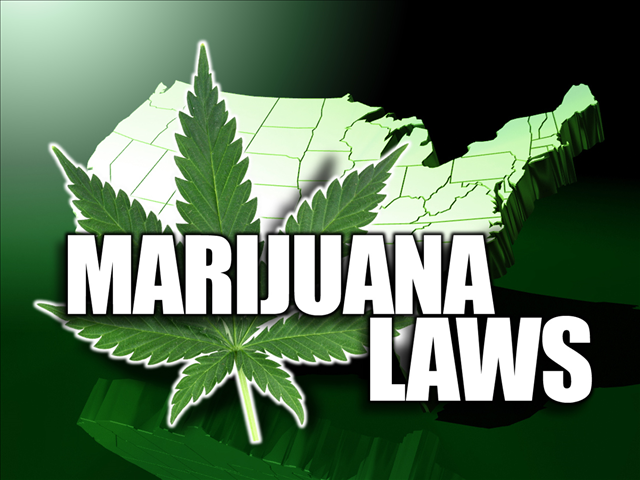 Gov. Ralph Northam is pushing to legalize marijuana for recreational use in Virginia, which could be the first Southern state to make the drug legal for recreational use. Northam announced his support for legalization Monday, saying he wants a responsible approach that promotes racial equity and preserves youth safety. The Democratic governor says he's going to propose legislation to start the process of legalizing the drug during next year's legislative session. He acknowledges the process could take up to two years. But he says he's certain the drug will eventually be legal for personal use.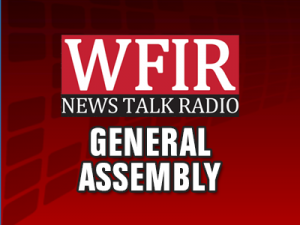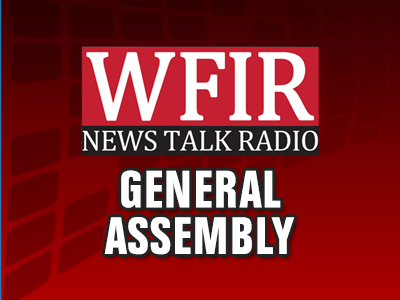 RICHMOND, Va. (AP) – Because of the coronavirus pandemic, the Virginia House will again conduct its work remotely when it convenes in January. That's according to an announcement from Democratic House Speaker Eileen Filler-Corn on Monday. The House also conducted its work virtually during the special session that concluded earlier this month. Lawmakers are scheduled to convene Jan. 13. A news release from Filler-Corn's office said the decision was made after conversations with the Clerk of the House and experts at the Virginia Department of Health. Her announcement comes as both cases and hospitalizations of COVID-19 are increasing in Virginia and around the U.S. Democratic Gov. Ralph Northam on Friday announced substantial new restrictions statewide that took effect Monday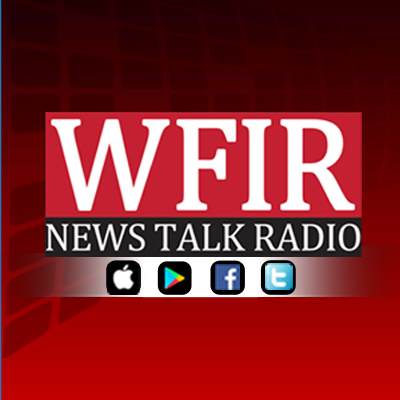 CHRISTIANSBURG, Va. (AP) — A Catawba man accused by authorities of swapping the barcodes between two items at an area Walmart has been sentenced to five years in prison — with all but one day suspended.
Prosecutors accused Andrew Zachary Ray of changing the barcodes between the items so that a blanket that should have cost $44.96 rang up as $13.46, the Roanoke Times reported Sunday. When he was arrested in August, a convoy of police vehicles, including a mobile command center, responded to his home in Catawba.
According to Assistant Commonwealth's Attorney Erin Little's summary of the prosecution's case, authorities located in the Christiansburg Walmart the less expensive item with its barcode torn off. They used security video to identify Ray and later found the blanket in his bedroom.
The newspaper reported Ray is scheduled to go on trial in February in Roanoke County where he is charged with being a violent felon in possession of a firearm.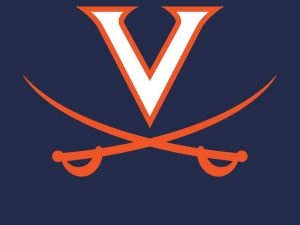 CHARLOTTESVILLE, Va. (AP) — Brennan Armstrong ran for two touchdowns and passed for another and Virginia beat Louisville 31-17 on Saturday in a game that was pushed back a week by a COVID-19 outbreak among the Cardinals.
Armstrong scored on runs of 8 and 9 yards, the latter with 4:29 remaining to give Virginia (3-4, 3-4 Atlantic Coast Conference) a two-score cushion. He also hit Lavel Davis Jr. with a 9-yard scoring pass that gave the Cavaliers a 21-10 lead in the third quarter.
Quarterback Malik Cunningham gave the Cavaliers fits all day as he ran for a career-high 197 yards for the Cardinals (2-6, 1-6), but his first-quarter interception was returned 85 yards for a touchdown by Noah Taylor and he had the ball ripped out of his hands by Nick Grant at the end of 27-yard run, setting up Armstrong's second rushing score.
The Cardinals were without seven players, but did not detail if any of the missing were COVID-related.
Cunningham, who ran 20 times, was 13 for 21 throwing the ball for 161 yards.
Armstrong, who rushed for 60 yards, finished 15 for 23 for 203 yards with an interception.
Louisville rushed for 317 yards and outgained the Cavaliers 478-368, but couldn't overcome the turnovers
THE TAKEAWAY
Louisville: The Cardinals caught a break late in the first quarter when Armstrong hit Tony Poljan with a 20-yard pass and Poljan fumbled trying to get into the end zone. The play was originally ruled an incomplete pass, but was overturned on review. Jack Fagot recovered for Louisville, which managed one first down before punting then intercepted Armstrong on the next series and went ahead 10-7 on Cunningham's 19-yard run.
Virginia: The Cavaliers had only two penalties, but one was costly. Armstrong hit Davis for 24 yards on third-and-9 from the Cardinals' 30, and when the 6-foot-7 freshman stood up after the catch, he appeared to taunt defensive back Russ Yeast and was flagged for unsportsmanlike conduct. That moved the ball from the 6 to the 21 and six plays later, Brian Delaney kicked a 23-yard field goal to give the Cavaliers a 24-17 lead.
UP NEXT
The Cardinals are at home against Syracuse on Friday night.
Virginia is at home against Abilene Christian next Saturday.
LYNCHBURG, Va. (AP) — Malik Willis threw for 306 yards and three touchdowns and ran for two more scores, leading No. 22 Liberty over Western Carolina 58-14 on Saturday.
Liberty (8-0) won its 10th straight game and remained second behind Notre Dame for the nation's longest active winning streak.
Playing their first game of the season, the Catamounts (0-1) trailed 14-7 early in the second quarter. Liberty then scored four straight touchdowns in the next 14 minutes.
Willis completed 14 of 19 passes with touchdown strikes of 44, 40 and 83 yards. He scored on runs of 11 and 43 yards and rushed for 97 yards on eight carries.
Willis has accounted for 16 touchdowns in the past three games, including 12 in the air. He threw for just three TDs in the Flames' first five games.
Kevin Shaa caught two passes for a career-high 137 yards and a touchdown. CJ Daniels added 96 yards and two touchdowns on two catches.
The Catamounts used two quarterbacks in their season debut, and both produced a touchdown. Will Jones connected on a 9-yard pass to Clayton Bardall in the second quarter, and Mark Wright scored on a designed run from 3 yards out late in the third quarter.
THE TAKEAWAY
Western Carolina: The Catamounts played their first game in 357 days after they ended last season with a 66-3 loss at Alabama on Nov. 23, 2019. They are now 0-58 against FBS competition and 0-6 against FBS Top 25 teams. Western Carolina plays two more games this fall before turning its attention to an eight-game Southern Conference spring schedule.
Liberty: The Flames haven't had a problem distributing the ball to different players this season in replacing the production of Antonio Gandy-Golden, who had three 1,000-yard seasons and is now in the NFL with Washington. Eight players, led by Shaa and Daniels, caught passes from Willis and backup Chris Ferguson in the blowout victory. It is the sixth time this season at least eight different players caught passes from Flames QBs.
POLL IMPLICATIONS
The Flames entered the poll for the first time in program history at No. 25 on Nov. 1 and moved up three spots to No. 22 after their dramatic win at Virginia Tech. Will their rise continue after a second win over an FCS program this season? With six games involving Top 25 teams either postponed or canceled this weekend, Liberty was able to make its case to the voters to move up the rankings as other programs were sidelined.
UP NEXT
Western Carolina: at Eastern Kentucky on Saturday.
Liberty: at N.C. State on Saturday.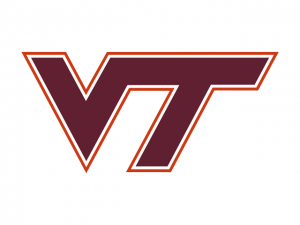 BLACKSBURG, Va. (AP) — After coming precariously close to not being able to play Virginia Tech because of COVID-19 issues, No. 9 Miami came away with one of its gutsiest victories of the season.
D'Eriq King threw for 255 yards and a touchdown and ran for a score, rallying the Hurricanes to a 25-24 victory over Virginia Tech on Saturday.
Miami announced it had 13 players unavailable before the game, including three starters and several offensive linemen. There were 15 games called off this week across major college football because of COVID-19, the most of any week both by number and percentage of the schedule.
Miami-Virginia Tech was nearly No. 16.
"We were on the brink," Miami coach Manny Diaz said. "The players' attitude was the most telling. They wanted to play. We were right on the brink at some position groups as to whether we could function as a team.
"We brought the team, and the players came here to win the game. I told them I thought they won the game on Friday with their mentality and their attitude, with all the things we had to go through this week."
The Hurricanes (7-1, 6-1 Atlantic Coast Conference) rallied from an 11-point, third-quarter deficit to win their fourth consecutive game and stay very much alive for a spot in the ACC championship game.
"I just think part of the way you do it is to not panic," Diaz said. "You don't believe you have to play perfectly. You just got to find a way to get the job done."
Miami scored the game's final 12 points and held the Hokies (4-4, 4-3 ACC) scoreless on their final five possessions.
"It's definitely a lot of positive energy and a lot of belief in the locker room right now," Miami defensive end Jaelan Phillips said. "Obviously, you don't want to have tight games like that every week, but a win is a win, and I think every week we're becoming stronger as a team."
King guided the 'Canes on two long second-half scoring marches. A 13-play, 75-yard drive ended with Cam'Ron Harris' 6-yard touchdown run, and cut the lead to 24-19 with 1:27 left in the third quarter. Miami failed to convert a 2-point conversion.
Miami put together a 10-play, 82-yard drive that ended with King throwing a dart to Mark Pope for a 36-yard touchdown to take a 25-24 lead with 5:59 left in the fourth quarter.
King, who rushed for a 10-yard touchdown in the second quarter, completed 24 of 38.
Hendon Hooker paced Virginia Tech, throwing for 201 yards and rushing for 53 yards and a touchdown.
"I hurt for them," Virginia Tech coach Justin Fuente said of his players. "They came up short today, but it wasn't for a lack of preparation. It wasn't for a lack of effort. It wasn't for a lack of guys caring about each other and guys being selfless. I'm hurting for them because they were so close to getting what they desperately wanted."
THE TAKEAWAYS
Miami: The Hurricanes played well on defense, despite missing a couple of starters. Miami held the Hokies to a season-low 160 yards rushing and sacked Hooker six times, with Phillips (4.5 tackles for loss, including 2.5 sacks) providing a lot of the pressure.
"Shoutout to the defense," King said. "They played great all day, and I think the offense made plays when we had to, and that's always good."
Virginia Tech: The Hokies have lost two straight and three of their past four as they struggle to sustain drives in the second half. Their final five drives ended with three punts, an interception, and on downs. The Hokies need to win two of their final three games to become bowl eligible for the 28th consecutive season.
POLL IMPLICATIONS
Miami will remain in the top 10 of the Associated Press poll and may jump a couple of spots pending the outcomes of other games.
UP NEXT
Miami: The 'Canes host Georgia Tech next Saturday.
Virginia Tech: The Hokies travel to Pittsburgh — if the Panthers are ready to play. Pitt's game Saturday against Georgia Tech was postponed because both teams were having issues with COVID-19.