AP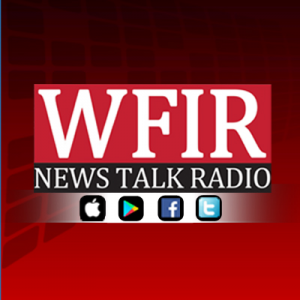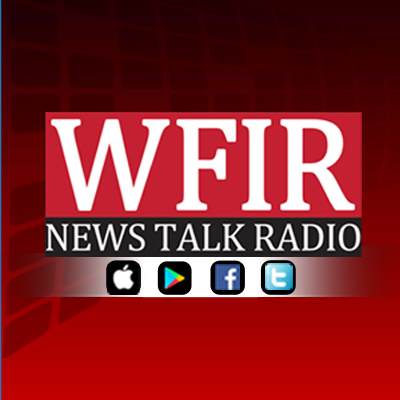 COLLEGE PARK, Md. (AP) — FBI agents on Thursday arrested a former Canadian Armed Forces reservist and two other men who are linked to a violent white supremacist group and were believed to be heading to a pro-gun rally next week in Virginia's capital.
The three men are members of The Base and were arrested on federal charges in a criminal complaint unsealed in Maryland, according to a Justice Department news release.
Tuesday's complaint charges Canadian national Patrik Jordan Mathews, 27, and Brian Mark Lemley Jr., 33, of Elkton, Maryland, with transporting a firearm and ammunition with intent to commit a felony. William Garfield Bilbrough IV, 19, of Denton, Maryland, is charged with transporting and harboring aliens.
The three men were believed to be planning to attend the pro-gun rally planned for Monday in Richmond, according to a law enforcement official who spoke to The Associated Press on condition of anonymity to discuss an active investigation.
Mathews and Lemley were arrested in Delaware and Bilbrough was arrested in Maryland, according to Marcia Murphy, a spokeswoman for the U.S. Attorney's office in Maryland. All three men were scheduled to make their initial court appearances Thursday afternoon in Greenbelt, Maryland.
Court papers say Mathews illegally crossed the U.S. border near Minnesota in August and investigators allege Lemley and Bilbrough then drove from Maryland to Michigan to pick up Mathews before the three headed to Maryland in late August.
U.S. and Canadian authorities had been searching for Mathews after his truck was found in September near the border between the two countries. He was last seen by family members in Beausejour, northeast of Winnipeg, on Aug. 24, according to the Royal Canadian Mounted Police. The Canadian military's intelligence unit was investigating Mathews for "possible racist extremist activities" for several months, according to the Canadian Department of National Defence.
Authorities say Lemley and Mathews built an assault rifle using several parts, including an upper-receiver that Lemley had ordered and shipped to a Maryland home. In December, the three men gathered at an apartment that Lemley and Mathews rented in Delaware, where they discussed The Base and its activities and members, passed around the assault file and tried to make the drug DMT, a hallucinogen, according to court papers.
A few days later, Lemley and Mathews bought 150 rounds of ammunition and paper shooting targets and Lemley was spotted by an FBI agent at a gun range in Maryland. Court papers say federal agents heard the gun firing in rapid succession and authorities allege that Lemley later told Mathews: "Oh oops, it looks like I accidentally made a machine gun."
Federal agents appeared to be tracking the men's movements and set up a stationary camera near the gun range, which captured video of Mathews shooting the gun there on Jan. 5. Court documents say Lemley had also ordered 1,500 rounds of ammunition and he and Mathews visited the gun range as recently as Saturday.
Lemley also is charged with transporting a machine gun and "disposing of a firearm and ammunition to an alien unlawfully present in the United States."
The Anti-Defamation League said members of The Base and other white supremacist groups have frequently posted online messages advocating for "accelerationism," a fringe philosophy in which far-right extremist s "have assigned to their desire to hasten the collapse of society as we know it."
"The term is widely used by those on the fringes of the movement, who employ it openly and enthusiastically on mainstream platforms, as well as in the shadows of private, encrypted chat rooms," the ADL says.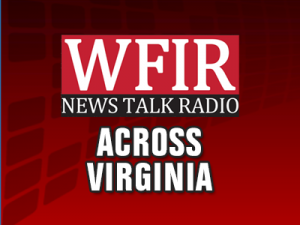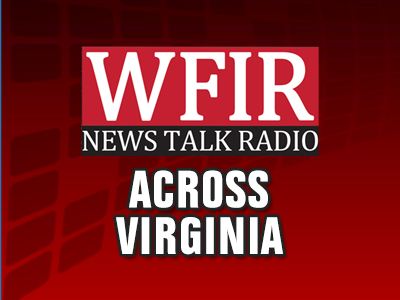 ASHBURN, Va. (AP) — Officials in a northern Virginia school district are pushing back against a campaign by conservative parents to withdraw books with LGBTQ characters from elementary schools.
The Washington Post reports that a subcommittee of the Loudoun school board voted Wednesday to prevent the removal of two books. They are "Prince & Knight" and "Heather Has Two Mommies."
The subcommittee's decision will stand for at least a year.
The vote follows the removal of at least five other books after conservative parents launched an effort against LGBTQ literature in elementary schools. Those books included one that details a romance between two girls and another that features a transgender boy.
Loudoun County is an increasingly diverse suburb where the median household income is about $140,000. Observers say the battle playing out there is also playing out across the country.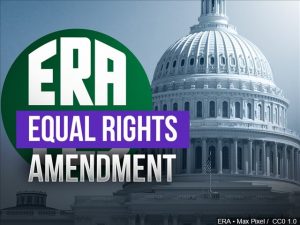 RICHMOND, Va. (AP) — Virginia moved to the brink of becoming the crucial 38th state to ratify the Equal Rights Amendment on Wednesday, a momentous victory for many women's rights advocates even though it is far from certain the measure will ever be added to the U.S. Constitution.
The affirmative votes in both chambers of the Virginia legislature came decades after Congress sent the ERA to the states in 1972, passing it with bipartisan support.
ERA advocates say hitting the 38 mark means the amendment will have surpassed the three-quarters of states the amendment needs to be added to the Constitution.
Opponents disagree. Court battles are expected to unfold over a long-passed 1982 ratification deadline set by Congress as well as moves by five states that ratified it in the 1970s to rescind their support.
Still, the votes in the House and Senate carried enormous symbolic weight and showed how much once solidly conservative Virginia has changed.
"We're euphoric," Lisa Sales, a member of the grassroots VAratifyERA group that's worked for passage, said ahead of the vote.
The state has undergone seismic political shifts due to increasing diversity and the growing activism and political power of women. Democrats who retook control of the legislature in November's elections made passing the ERA a top priority after Republicans blocked it for years.
The measure has passed the Virginia Senate before with bipartisan support but has never made it to the House for a floor vote. ERA supporters, some of whom have been advocates for decades, lined up hours in advance of the vote Wednesday to get a seat in the gallery.
The House vote was presided over by Del. Eileen Filler-Corn, the first female House speaker in the chamber's 400-year history.
ERA advocates say the measure would enshrine equality for women in the Constitution, offering stronger protections in sex discrimination cases. They also argue the ERA would give Congress firmer ground to pass anti-discrimination laws.
Opponents warn it would erode commonsense protections for women, such as workplace accommodations during pregnancies. They also worry it would be used by abortion-rights supporters to quash abortion restrictions on the grounds that they specifically discriminate against women.
Advocates, opponents and legal experts largely agree that with the 38th state's ratification, lawsuits are likely to unfold. At least two have already been filed.
Last week, the Justice Department issued an opinion concluding that because the deadline has expired, the ERA is no longer legally pending before the states.
The National Archives and Records Administration, which has a ministerial role in certifying the ratification of constitutional amendments, said in a statement that it would abide by that legal opinion "unless otherwise directed by a final court order."
Congressional Democrats are also working to pass a bill removing the deadline.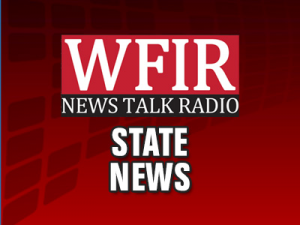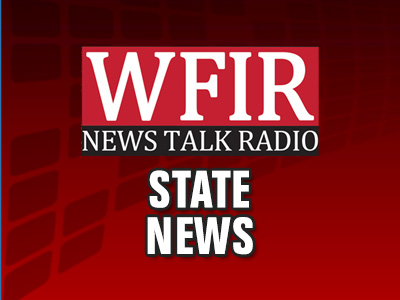 CHARLESTON, W.Va. (AP) – The state of Virginia, as the motto says, is for lovers. So the state of West Virginia can hardly be faulted for what some might consider an indecent proposal – urging its neighbor's northernmost county to
switch states. The West Virginia Senate voted Monday to extend this invitation to Virginia's Frederick County. West Virginia's House votes next. The proposed hookup comes despite a long ago breakup: 158 years ago, West Virginia split from Virginia during the Civil War. Senator Charles Trump says Frederick County never voted on whether to join the Union. Despite all this, one Frederick official says the county … just isn't into its neighbor.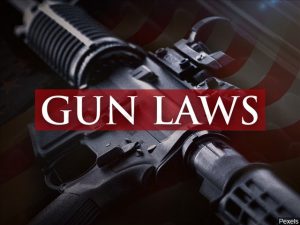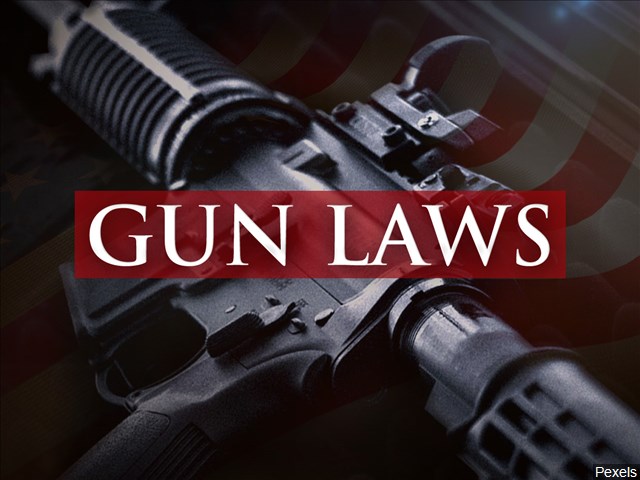 RICHMOND, Va. (AP) — Some top Virginia Democratic senators are expressing reservations about plans to ban assault weapons — a key part of the new Democratic majority's gun-control proposals and one that's drawn fierce resistance from gun-rights advocates.
"A lot of people don't really understand assault weapons and how complicated the issue really is," said Democratic Sen. John Edwards. "It's going to be very difficult to figure out a way to do it. But we're studying it, that's all I can say."
He's one of at least four moderate senators — the others are Sens. Chap Petersen, Creigh Deeds and Lynwood Lewis — who are skeptical of plans to ban assault weapons. None of them has ruled out voting for an assault weapon ban, but all have said they aren't impressed with any of the drafts of proposed bans they've seen.
"I've not seen an enforceable bill that makes sense yet," Deeds said.
Heated debates over guns are set to dominate this year's legislative session. A failure to pass an assault weapon ban would be a blow to Democrats.
The Senate Judiciary Committee, headed by Edwards, moved quickly Monday to advance several pieces of gun legislation that a Republican majority has blocked for years. Those bills include limiting handgun purchases to once a month, universal background checks on gun purchases, allowing localities to ban guns in public buildings, parks and other areas, and a red flag bill that would allow authorities to temporarily take guns away from anyone deemed to be dangerous to themselves or others.
But a ban on assault weapons was not put on the docket for debate.
"Well, you can read into that what you want," said Petersen, another Democrat on the committee.
Petersen said that "on paper" he supports an assault weapons ban but said he has concerns about "details that nobody seems to have figured out yet." Those details include like what technically constitutes an assault weapon or what to do with people who already own them.
Gov. Ralph Northam and Democratic lawmakers have credited their focus on gun control for helping them win full control of the General Assembly for the first time in more than two decades. Guns were a key topic of last year's legislative elections — particularly after a mass shooting in Virginia Beach claimed a dozen lives — and gun-control groups heavily funded Democratic candidates.
A Democratic-led special rules committee voted last week to ban gun s from the Capitol and a legislative office building.
Republicans and gun-rights groups are offering stiff resistance. Gun owners are descending on local government offices to demand they establish sanctuaries for gun rights. More than 100 counties, cities and towns have declared themselves Second Amendment sanctuaries and vowed to oppose any new "unconstitutional restrictions" on guns.
Hundreds of pro-gun advocates showed up Monday to protest the gun-control bills heard in the Senate committee.
Some of the most vocal opposition has focused on plans to ban semi-automatic weapons such as the popular AR-15-style rifles. Gun-rights advocates have accused Democrats of wanting to confiscate such rifles from current gun owners. Northam has said he has no interest in doing so.
An estimated 8 million AR-style guns have been sold since they were introduced to the public in the 1960s. The weapons are known as easy to use, easy to clean and easy to modify with a variety of scopes, stocks and rails.
George Persinger, 65, a custom home builder, drove about three hours Monday to voice his opposition to the proposed assault weapons ban and other gun control laws.
"The AR-15 is a tool. I can use this to go kill feral hogs. I can use this weapon at home. I can use it to protect myself and my family. My wife can shoot this, my kids can shoot this," he said.
Edwards noted the popularity and widespread availability of AR-style rifles, saying that makes debates about outlawing them difficult.
"I don't know how you ban them all of a sudden," he said.
Democrats have a slim 21-19 majority in the state senate, giving them little margin to lose members on key votes like an assault weapons ban. Lt. Gov. Justin Fairfax, a Democrat, casts votes in cases of a tie.
Gun control is only one part of an enormous agenda lawmakers are tackling this year. They have less than 60 days to get everything passed.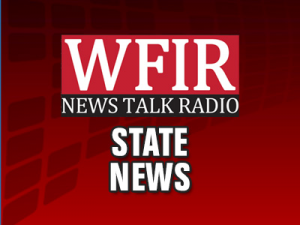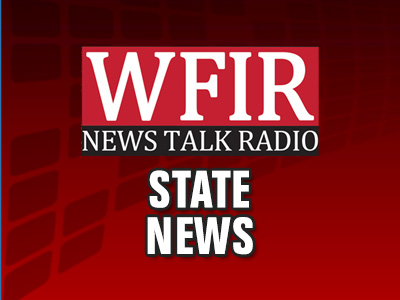 KABUL, Afghanistan (AP) – The Pentagon says the two soldiers killed Saturday in Afghanistan by a roadside bomb were from Virginia and Illinois. On Sunday, military officials identified the casualties as 29-year-old Staff Sgt. Ian P. McLaughlin of Newport News, Virginia; and 21-year-old Pfc. Miguel A. Villalon of Joliet, Illinois. Both soldiers were assigned to 307th Brigade Engineer Battalion, 3rd Brigade Combat Team, 82nd Airborne Division, Fort Bragg, North Carolina. The Pentagon says their vehicle was struck by an improvised explosive device in Afghanistan's Kandahar Province. Two other soldiers were injured.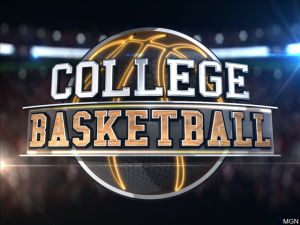 CHARLOTTESVILLE, Va. (AP) — Buddy Boeheim and Syracuse had had enough of close losses.
After losing to Notre Dame and Virginia Tech by a combined five points in their previous two games, the Orange entered overtime with a vengeance on Saturday and beat No. 18 Virginia 63-55.
"Losing the last two games, we didn't want to feel that same feeling," Boeheim said after he scored nine of his 14 points in the extra period. "We knew it came down to the last five, six minutes just like the other games."
Syracuse hit its first four shots in the extra period, the first three from 3-point territory, and scored 20 points in the period after managing just 19 in the second half. Boeheim hit the third of those three consecutive 3s for the Orange (9-7, 2-3 Atlantic Coast Conference) and added another when he made a desperate heave from well behind the 3-point line to beat the shot clock late in the extra period, boosting the Orange lead to 57-49 with 1:18 remaining.
It was a much different ending for the son of Orange coach Jim Boeheim, who told his son to just keep shooting after he missed 10 of his first 11 shots.
"He's one of the best shooters in the country," the elder Boeheim said.
Elijah Hughes, who scored 18 points, hit the first 3 of the overtime for the Orange and freshman Joe Girard, who scored 19, hit the second.
—-
BLACKSBURG, Va. (AP) — Virginia Tech was picked to finish 14th in the 15-team Atlantic Coast Conference, but so far this season, the Hokies aren't exactly the league pushover that many expected coming in.
Truthfully, the Hokies are quickly becoming a team that no one wants to play.
They showed that again Saturday, as Landers Nolley II scored 29 points to lead Virginia Tech to a 72-58 victory over NC State — the Hokies' third ACC victory in five conference games.
"I'm not shocked. Are you kidding me?" Virginia Tech head coach Mike Young said. "Never underestimate young people. Don't. I'm not. Never have. There is a great deal of belief in that locker room."
The Hokies have a nice collection of talent, but more importantly, a superstar in Nolley. The redshirt freshman hit 8 of 19 from the floor for the Hokies, who won their second straight game after a 26-point loss to rival Virginia on Jan. 4. Nolley drilled four 3-pointers and hit 9 of 10 from the free-throw line en route to his second-highest scoring game this season.
Tyrece Radford added a career-high 18 points for Virginia Tech. DJ Funderburk led the Wolfpack (11-5, 2-3) with 18 points.
Virginia Tech fell behind 10-0 to start the game after the Wolfpack hit four of their first seven shots. But following a timeout, the Hokies answered with a 13-0 run and never trailed again. Nolley hit two 3-pointers in that run, including one with 13:23 left in the half that gave the Hokies their first and last lead.
"He just told us to settle down and take good shots," Nolley said of the message during the timeout. "We were rushing, trying to match their intensity, but that's not how we play. We had to stick to our style and get back to doing what we do – and it ended up working."
Virginia Tech led by 40-33 at halftime, and NC State cut the lead to one in the second half on dunk by Funderburk with 12:07 remaining. But a Radford layup pushed the lead to 48-45 with 11:41 remaining and a breakaway dunk by Nolley gave the Hokies a 50-45 advantage with 9:56 to go.
Radford and Nolley put the game away three minutes later, combining to score eight points in an 11-0 Virginia Tech run that gave the Hokies a 66-52 lead – their biggest of the game.
NC State finished with season lows in points and shooting percentage (31.9%, 22 of 69). The Wolfpack made just six of their 30 3-point attempts.
"It was definitely their defense," NC State coach Kevin Keatts said. "They do a really good job of protecting the paint. They play similar defense as the pack line, when you drive and everybody converges. You're going to get those shots (3-pointers), and we didn't make them. We just didn't. I thought we had some good looks, some great looks, and they just didn't go down for us."
BIG PICTURE
NC State: Leading scorer and rebounder C.J. Bryce (16.1 ppg, 6.8 rpg) missed his fourth consecutive game after suffering a blow to the head in a practice before the Wolfpack's game against Appalachian State on Dec. 29. Bryce's injury has left NC State with just eight scholarship players, and the Wolfpack missed him, as they couldn't find another scorer to team with Funderburk.
Virginia Tech: Radford rarely gets any publicity, but he has become the unsung standout on this team. The team's leading rebounder as a guard, he grabbed nine rebounds, and he is arguably the team's best defender. He was the primary reason why NC State's Jericole Hellems made just 2 of 14 from the floor.
MORE ON BRYCE
Bryce actually warmed up with the team before the game and even during halftime, but Keatts said that playing him wasn't an option. Bryce has been cleared for light workouts, and with the team not scheduled to practice Sunday, Keatts wanted Bryce to get a workout in in hopes of getting him closer to being cleared for Wednesday's game against Miami.
"I just think we're missing another guard, and he's a good player," Keatts said. "I try not to make any excuses about it, but there's not many teams that can lose their leading scorer and leading rebounder and be successful. We were against Notre Dame at home (on Wednesday), but against Clemson (on Jan. 4) and here, we could have used one more guy to score the basketball for us, and we didn't have that."
DOING IT WITH DEFENSE
Young hasn't been enthralled with his team's defense over the past month, but the Hokies were locked in Saturday. Markell Johnson, who scored 27 points in the Wolfpack's win over Notre Dame on Wednesday, made just 2 of 14 from the floor, including 1 of 7 from beyond the arc, and Braxton Beverly missed five of his six 3-point attempts.
"I thought we were excellent," Young said. "That's getting something done. That's a team playing the right way and unselfishly … If you can hold people to under 40 (percent shooting) and rebound like we are, you should be in every game. You should have a shot to win every game."
UP NEXT
NC State: The Wolfpack play at home against Miami on Wednesday.
Virginia Tech: The Hokies play at Wake Forest on Tuesday.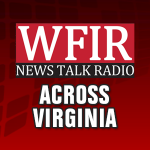 NORFOLK, Va. (AP) — An SUV hit a patch of ice on westbound Interstate 64 in Virginia, triggering a 75-car pileup last month, investigators said.
Virginia State Police said in a news release that the driver of a 2008 Chevrolet SUV spun out and was hit by other vehicles at the start of the pile-up shortly before 8 a.m. on Dec. 22, The Virginian-Pilot reported on Friday.
The crash occurred at the Queens Creek Bridge in Upper York County and shut down the interstate for over seven hours. Officials said 51 people in were injured.
State police initially reported 30 vehicles were involved in the crash before announcing the total of 75 on Friday.
An eight-vehicle crash happened on the eastbound side of I-64 near mile marker 240, Virginia State Police spokeswoman Sgt. Michelle Anaya said on Dec. 22.
Ryan Rogers, a National Weather Service meteorologist at Wakefield, said visibility was poor around the time of the crash. At the nearest weather station in Williamsburg, fog had reduced visibility to less than a quarter-mile 20 minutes before the crash.
Rogers said it was possible freezing fog — supercooled water droplets that can freeze instantly — had impacted the bridge.
No charges have been filed, and police said the investigation continues.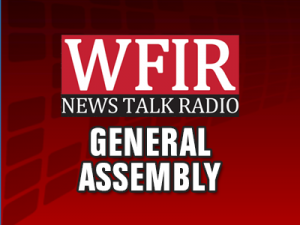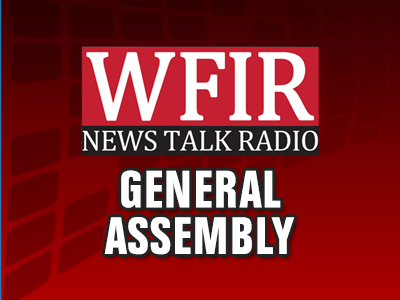 Virginia lawmakers voted Friday to ban firearms at the state Capitol, the first in what's expected to be many contentious gun votes in coming weeks.
Newly empowered Democrats in the General Assembly voted to ban guns at the Capitol and a legislative office building, saying the move was needed to protect public safety.
Public officials have expressed concerns about planned Jan. 20 rallies that are set to draw huge crowds of pro-gun and gun-control advocates. Gun advocates from around Virginia and even out of state have pledged to turn out in force to highlight their resistance to proposed gun-control measures.
"The overall goal here is to protect and ensure the safety of our members and of the people that are in our building coming and going," Democratic Del. Marcus Simon said before the vote.
The ban would apply to lawmakers in addition to the general public.
Republicans have voiced opposition to banning guns at the Capitol and some GOP lawmakers routinely carry guns while at the legislature. "I feel this egregious, I think it's an overreach." said Del. Terry Austin.
Previously, anyone with a valid concealed handgun permit was allowed to bring a gun into the Capitol. Weapons were banned in certain parts of the building, which was designed by former President Thomas Jefferson, including the Senate gallery and the governor's office on the third floor.
Virginia Gov. Ralph Northam has outlawed guns from other state buildings, continuing a policy started by his predessor, former Gov. Terry McAuliffe, in 2015.
The debate on whether to ban guns in the Capitol is part of a larger fight on guns that's set to dominate this year's legislative session.
Democrats have a full majority at the state house for the first time in a generation and have promised significant new gun restrictions, including universal background checks, a ban on assault weapons and a red flag law that would allow authorities to temporarily take guns away from anyone deemed to be dangerous to themselves or others.
Gun owners are demanding that local government officials establish sanctuaries for gun rights. More than 100 counties, cities and towns have declared themselves Second Amendment sanctuaries and vowed to oppose any new "unconstitutional restrictions" on guns.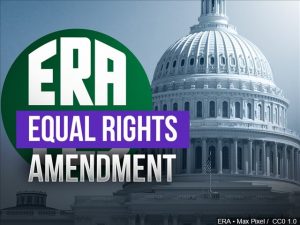 RICHMOND, Va. (AP) — The Equal Rights Amendment is advancing in the Virginia Legislature, where Democratic leaders have pledged it will pass.
A Senate committee on Thursday approved a resolution to ratify the gender equality measure that could become the next amendment to the U.S. Constitution.
The vote was 10-5 with one Republican committee member, Sen. Jill Vogel, joining Democrats in voting for the measure. The other Republicans, all men, voted against it.
ERA advocates say it will enshrine equality for women in the Constitution, offering stronger protections in sex discrimination cases. Opponents warn it will erode commonsense protections for women, such as workplace accommodations during pregnancies, and advance abortion access.
Once the measure advances fully through both chambers, Virginia would become the decisive 38th state to approve it, surpassing the three-quarters of states needed to add an amendment to the Constitution.
But even if it's ratified, court battles are expected over a long-passed 1982 deadline set by Congress, as well as other legal issues.