CHARLOTTESVILLE, Va. (AP) – The mayor of Charlottesville is calling on Governor McAuliffe to convene an emergency meeting of state lawmakers to allow the city to remove the statue of Confederate Gen. Robert E. Lee. Mayor Mike Signer's statement comes nearly a week after white supremacists descended on the city for a rally and clashed with counter protesters. One woman was killed on Saturday when a car plowed into a crowd of counter protesters. News media outlets report that Signer says the attack turned the monuments from "equestrian statues into lightning rods." He says the city must respond "by denying the Nazis and the KKK and the so-called alt-right the twisted totem they seek." Signer also wants lawmakers to pass legislation that would allow communities to bar people from carrying open or concealed weapons in public events "reasonably deemed to pose a potential security threat."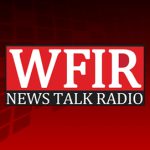 RICHMOND, Va. (AP) – Mourners will gather to remember one of the two Virginia state troopers who died in a helicopter crash while monitoring a white nationalist protest in Charlottesville. A funeral for Trooper-Pilot Berke Bates is scheduled for 11 a.m. Friday at St. Paul's Baptist Church in Richmond. A private burial will follow. Authorities say Bates was a passenger in a helicopter providing video to police of activities in downtown Charlottesville last Saturday before it broke off to lend support to a motorcade for Virginia Gov. Terry McAuliffe. A funeral for the helicopter's pilot, Lt. Jay Cullen, is set for Saturday.
RICHMOND, Va. (AP) – Virginia's governor says he doesn't want his state included in a new review of an oil and gas leasing program on the outer continental shelf. Democrat Terry McAuliffe on Thursday released a letter he sent last week to the U.S. Bureau of Ocean Energy Management. The agency is conducting a review of the National Outer Continental Shelf Oil and Gas Leasing Program. The shelf includes areas off the coast of Virginia. McAuliffe says the issue of revenue-sharing has not been resolved. The governor also says that President Donald Trump's administration is "actively working" to reduce funding from agencies that would protect Virginia's coast. In May, the Trump administration announced that it is moving forward with efforts toward allowing offshore drilling in the mid- and south-Atlantic regions.
BARCELONA, Spain (AP) — A white van jumped up onto a sidewalk and sped down a pedestrian zone Thursday in Barcelona's historic Las Ramblas district, swerving from side to side as it plowed into tourists and residents. Authorities said 12 people were killed and 80 were wounded, 15 of them seriously, in what they called a terror attack. The president of Spain's Catalonia region, Carles Puigdemont, provided the updated casualty figures, correcting an earlier government tweet that said 13 people were killed.
The afternoon attack in the northeastern Spanish city was the country's deadliest since 2004, when al-Qaida-inspired bombers killed 192 people in coordinated attacks on Madrid's commuter trains. It left victims sprawled out in the street, spattered with blood or crippled by broken limbs. Others fled in panic, screaming or carrying young children in their arms. As witnesses and emergency workers tried to help the wounded, police brandishing hand guns launched a search of side streets looking for suspects.
CHARLOTTESVILLE, Va. (AP) – Records from 911 calls show the driver charged with killing a woman at a white nationalist rally in Virginia was previously accused of beating his mother and threatening her with a knife. Authorities say 20-year-old James Fields drove his car into a crowd of counter-protesters Saturday in Charlottesville. At least two dozen were wounded in addition to the woman killed. The records from the Florence Police Department in Kentucky show the man's mother had called police in 2011. Records show Fields' mother, Samantha Bloom, told police he stood behind her wielding a 12-inch knife. Bloom is disabled and uses a wheelchair. In another incident in 2010, Bloom said Fields smacked her in the head and locked her in the bathroom after she told him to stop playing video games. Bloom told officers Fields was on medication to control his temper.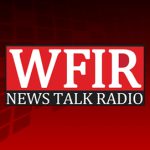 DURHAM, N.C. (AP) – Protesters in North Carolina toppled a nearly century-old statue of a Confederate soldier on Monday at a rally against racism. Activists in Durham brought a ladder up to the statue and used a rope to pull down the Confederate Soldiers Monument that was dedicated in 1924. A diverse crowd of dozens cheered as the statue of a soldier holding a rifle fell to the ground in front of an old courthouse building that now houses local government offices. Seconds after the monument fell, protesters began kicking the crumpled bronze monument.
The Durham protest was in response to a white nationalist rally held in Charlottesville, Virginia, over the weekend. Authorities say one woman was killed Saturday after one of the white nationalists drove his car into a group of peaceful counter-protesters.
Armed militia, clergy, more unite against white nationalists
CHARLOTTESVILLE, Va. (AP) – Hundreds of people from all walks of life turned out to protest a white nationalist rally in Charlottesville, Virginia, seeming to outnumber the attendees. Opponents of the Saturday event that descended into chaos included clergy, students, Black Lives Matter activists, armed militia members and protesters with the anti-fascist movement known as "antifa." Local groups helped organize the opposition and bring out a crowd, but attendees came from out of state as well. The counter-protesting groups didn't organize collectively. Instead, it was a largely organic effort among groups who shared the same mission: showing that hate wasn't welcome. They say they're devastated by the violence that left three people dead but vowed to protest again if white supremacists came back to town. Leaders of the white nationalist movement have pledged to hold more rallies in the near future.
Suspect in deadly Charlottesville car ramming due in court
CHARLOTTESVILLE, Va. (AP) – An Ohio man accused of plowing his car into counter-protesters at a white nationalist rally in Virginia is set to make his first court appearance. Col. Martin Kumer, superintendent at the Albemarle-Charlottesville Regional Jail, says 20-year-old James Alex Fields Jr. has a bond hearing Monday morning. Fields is charged with second-degree murder and other counts after authorities say he drove into the crowd, fatally injuring one woman and hurting 19 others. Fields has been in custody since Saturday. Jail officials told The Associated Press they don't know if he's obtained an attorney. A high school teacher said Fields was fascinated with Nazism, idolized Adolf Hitler and had been singled out by school officials in the 9th grade for his "deeply held, radical" convictions on race.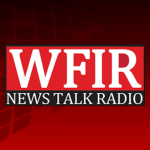 RICHMOND, Va. (AP) – Newly filed records show the owner of one of Northern Virginia's largest towing companies spent several thousand dollars in an effort to stave off a veto by Gov. Terry McAuliffe on legislation loosening towing regulations. John O'Neill, the owner of Advanced Towing, hired two of McAuliffe's longtime friends as lobbyists and made a large campaign contribution to a Democratic state senator who had opposed the bill but McAuliffe said was later a key advocate convincing him to sign it. Those involved said it was a full-court press by the business community that convinced the governor to back the bill and O'Neill's spending had no impact. But opponents of the new law said the spending highlights how businesses with deep pockets are often at an advantage politically in Virginia.

RICHMOND, Va. (AP) _ A new poll shows Democrat Ralph Northam leading Republican Ed Gillespie in Virginia's race for governor. The Richmond Times-Dispatch reported Tuesday that Northam has a 5-point lead over Gillespie in the new poll by Virginia Commonwealth University. The telephone poll was conducted by VCU's L. Douglas Wilder School of Government and Public Affairs from July 17 to 25. It showed that 42 percent of likely voters supported Northam compared to 37 percent in favor of Gillespie. In the race for lieutenant governor, Democrat Justin Fairfax was ahead with 43 percent of likely voters compared to Republican Jill Vogel's 38 percent. For attorney general, Democratic incumbent Mark Herring drew support from 45 percent of those polled compared to 39 percent for Republican John Adams.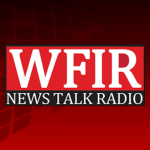 RICHMOND, Va. (AP) – The Virginia Board of Education has a new president. Daniel Gecker of Chesterfield County succeeds Billy K. Cannaday Jr. as president of the board that sets statewide curriculum standards and establishes high school graduation requirements, among other things. Gecker previously served as the board of education's vice president. He's a partner at Urban Development Associates LLC and a former member of the Chesterfield County Board of Supervisors. Gecker lost a race for an open seat in Virginia's 10th state Senate District to Republican Glen Sturtevant in 2015. Diane T. Atkinson of Hanover County will replace Gecker as the board's vice president.