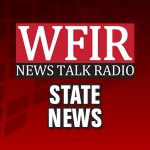 RICHMOND, Va. (AP) – A bill designed to soften penalties in Virginia for stealing smaller dollar items is moving through the state Senate. A Senate panel voted Monday for a bill to raise the felony threshold from $200 to $500. Virginia has kept its felony bar at $200 since 1980 and is tied with New Jersey for the lowest in the country. Most other states have raised the dollar minimum for felony charges to keep pace with inflation. The Republican-led committee voted to increase the threshold but rejected a push by newly sworn-in Democratic Gov. Ralph Northam to raise the limit to $1,000.  The bill's highest hurdle is yet to come in the state House, which has repeatedly blocked efforts to raise the threshold.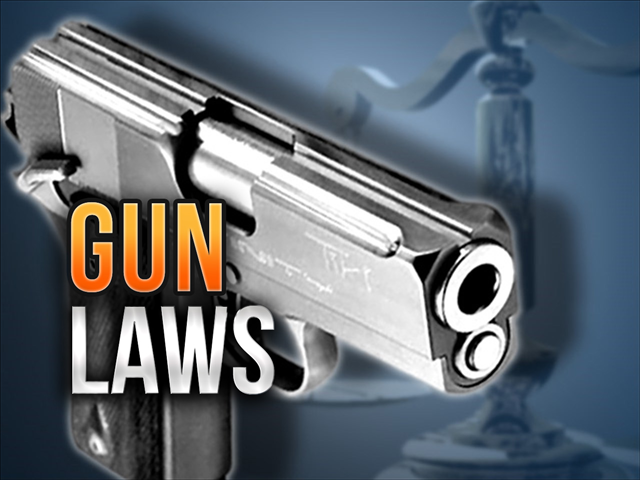 RICHMOND, Va. (AP) – A Virginia state Senate panel has defeated a Democratic push for stricter gun laws.
A Republican-led panel voted Monday to block legislation that would allow cities and counties to ban firearms at certain public events. The bill came in response to a violent white nationalist rally in Charlottesville last summer where several participants were heavily armed. Former Gov. Terry McAuliffe enacted similar rules on a temporary basis last November.
The panel also voted down a bill to expand mandatory background checks on gun buyers. The vote comes two days after newly sworn-in Gov. Ralph Northam, a Democrat, pushed for universal background checks during his inaugural address.
WASHINGTON (AP) — Former Virginia Gov. Terry McAuliffe has been mum on running for president. But he's entertained the idea of debating President Donald Trump in 2020.
Appearing Sunday on CNN's "State of the Union," McAuliffe did not directly answer Jake Tapper's question about a presidential run. McAuliffe said he'll spend 2018 focused on a redistricting project, "and we'll see what happens after that."
McAuliffe considered "hypothetically" debating the president and said: "You'd have to sell tickets to that debate."
The Democrat said he thinks that "everybody sits around and dreams about a debate of President Trump and how much fun that could actually be. The truth — get the truth out there. Let the facts speak for themselves."
McAuliffe left office Saturday after Democratic Gov. Ralph Northam was sworn in.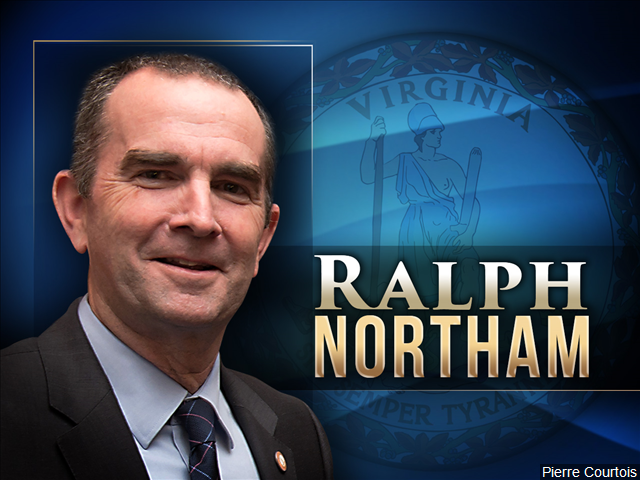 RICHMOND, Va. (AP) — The Latest on Ralph Northam's inauguration as Virginia's 73rd governor (all times local): 2:40 p.m. Virginia Gov. Ralph Northam has signed an order outlawing discrimination in the state workforce as his first official act. Northam, a Democrat, signed the executive order Saturday shortly after taking the oath of office as the 73rd governor of Virginia. The executive order mirrors one previously issued by Northam's predecessor, Terry McAuliffe. The order also directs state agencies to try and recruit qualified minority, women, disabled and older job applicants. Northam, who won last November's election thanks in part to a strong surge in voters unhappy with President Donald Trump, has pledged to make Virginia more welcoming.
___
2:35 p.m.
A parade with participants from across Virginia has kicked off to celebrate the inauguration of Gov. Ralph Northam. Members of the Virginia National Guard were at the start of the procession, which rolled by the Capitol's south portico where Northam took his oath of office and was looking on. Also marching was the Virginia Military Institute Corps of Cadets. Northam, a graduate of VMI, addressed the cadets, saying, "I am proud to be one of you." Other participants included The Crooked Road Fiddle Army from southwest Virginia and service animals from Semper K9 Assistance Dogs from Prince William County. The dogs aid wounded, critically ill and injured members of the U.S. Armed Forces.
___
1 p.m.
Virginia Gov. Ralph Northam is promising to make politics less toxic and more productive. Northam spoke Saturday shortly after taking the oath of office to a crowd gathered in dreary and cold weather on the south portico of the state Capitol. He made veiled critiques of the president while promising to govern with a "moral compass." The folksy doctor with a low-key charm easily won Virginia's closely watched governor's race in November, powered in large part by a surge of voters unhappy with the Trump administration. Democrats swept all three statewide offices and made major gains in the state House in a possible preview of this year's mid-term elections. Northam said he's been trained as a doctor to offer a sympathetic ear. He said he'll bring the same approach as governor.
___
12:30 p.m.
Ralph Northam has been sworn in as Virginia's 73rd governor. The Democrat took the oath of office shortly after noon on a cold and dreary Saturday on the south portico of the state Capitol, which was designed by former governor Thomas Jefferson.Northam easily won November's election thanks to strong voter antipathy toward President Donald Trump. The pediatric neurologist campaigned on a promise to govern in a bipartisan manner while also standing up to the president. Northam has also promised to try and expand Medicaid and enact stricter gun laws. Several groups are taking part in the ceremony, including James Madison University's marching band, the Virginia Military Institute Corps of Cadets and an oyster shucking champion.
___
11:04 a.m.
Crowds have started to gather at the Virginia Capitol ahead of Ralph Northam's inauguration as the state's 73rd governor. Northam is set to take the oath of office shortly after noon on a dreary and cold Saturday. The Democrat easily won November's election thanks to strong voter antipathy toward President Donald Trump. The ceremony will take place on the south portico of the state Capitol designed by Thomas Jefferson. Linda Cunningham from Virginia Beach came with her daughter Lindsay, a Northam campaign volunteer, to the inauguration. Cunningham said she felt it was important for voters to be involved in state and local politics. Several groups are taking part in the ceremony, including James Madison University's marching band, the Virginia Military Institute Corps of Cadets and an oyster shucking champion.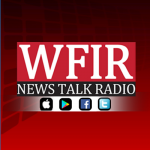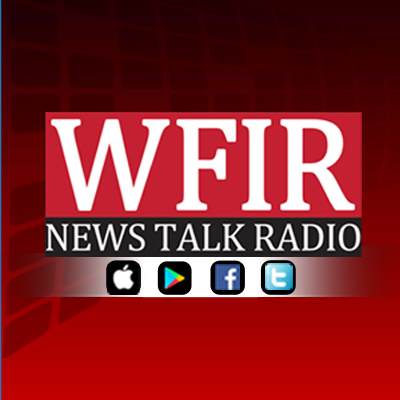 VIRGINIA BEACH, Va. (AP) _ A mobile home park in Virginia has been left without sufficient running water for nearly two weeks, following the regional cold snap.  The Virginian-Pilot reports Virginia Beach Code Administrator Wells Freed says the owner of County View Mobile Court was cited Tuesday for failing to provide adequate water supply to residents. The water pressure has been two low for bathing or washing dishes, and the city found leaks in privately managed pipes that froze last week.  Freed says the owner has until Jan. 16 to apprise the city of a repair plan.  Without a resolution or plan, the city can file criminal charges. The paper couldn't reach management for comment.  Virginia Beach's public works operations administrator, Jim Cherry, says mobile homes are especially vulnerable for burst pipes in extreme cold.
RICHMOND, Va. (AP) – Virginia cities would have the authority to remove or alter Confederate monuments under a proposal from a top Democratic state lawmaker.
House Minority Leader David Toscano filed a bill this week that he said aims to clarify what's allowed now under a law designed to protect war memorials.
The long-simmering debate about what to do with symbols of the Confederacy was renewed this summer after a white nationalist rally in Charlottesville, which is part of Toscano's district. The rally was held in part to protest the liberal city's decision to remove a statue of Confederate Gen. Robert E. Lee.
Virginia, where much of the Civil War was fought, is dotted with monuments and other tributes to the Confederacy.
Republicans expressed doubt Thursday about the measure's chances of passage.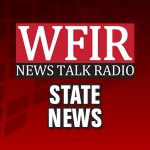 FREDERICKSBURG, Va. (AP) – Virginia has reached a deal to extend its Express Lanes on Interstate 95 another 10 miles south into Fredericksburg in an effort to relieve one of the nation's worst traffic bottlenecks. Gov. Terry McAuliffe announced the deal Wednesday with Transurban, the private company that manages a network of Express Lanes already in place throughout northern Virginia. The Express Lanes can be used for free by carpoolers. Solo drivers who want to use the lanes pay a toll that varies by traffic volume. McAuliffe said the deal won't require any upfront money from the state. A two-mile Express Lanes extension in Stafford County opened in October.  Construction begins in 2019, with completion scheduled for 2022. A traffic analysis firm recently rated this stretch of I-95 as the nation's worst chokepoint.
RICHMOND, Va. (AP) – Outgoing Democratic Virginia Gov. Terry McAuliffe says his proudest achievement during his four years in office was restoring voting and other civil rights to thousands of felons who had completed their sentences.
McAuliffe discussed his legacy in his final "State of the Commonwealth" address to lawmakers Wednesday evening.
He also touted his record on economic development, announcing Virginia has attracted more than $20 billion in new capital investment since he took office.
That's a figure McAuliffe says exceeds any previous governor by more than $6.5 billion dollars.
McAuliffe says witnessing the "bigotry and violence" during a white nationalist rally in Charlottesville that turned deadly in August was the lowest point of his tenure. Family members of the three Virginia residents who died that day were present for his speech.
McAuliffe leaves office on Saturday.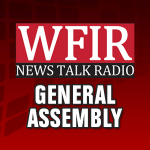 UPDATE: The House of Delegates is officially in Republican control for the coming session. Delegates today elected Kirk Cox as House Speaker. Republicans were assured a majority after a federal appeals court today turned down a request from Democrats to order a new election in a Fredericksburg-area district. That and the luck of the draw in a tied Newport News-area race give the G-O-P a 51 to 49 edge.
RICHMOND, Va. (AP) _ A federal appeals court says it won't step in to halt the swearing-in of a Republican delegate whose disputed election keeps the chamber in the GOP's control. The 4th U.S. Circuit Court of Appeals in Richmond on Wednesday denied an appeal by Democratic voters seeking an injunction and a new election in the 28th District. Republican Bob Thomas defeated Democrat Joshua Cole by 73 votes, but Democrats say the election is tainted because 147 voters received the wrong ballots. The Democratic voters sought an injunction that would keep Thomas from being sworn in when the new legislature convenes later Wednesday. The 4th Circuit ruling clears the way for Thomas to be sworn in. Republicans will have a 51-49 advantage in the chamber.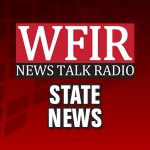 RICHMOND, Va. (AP) – State regulators say they want to make sure Virginia's utility customers benefit from a corporate tax cut signed into law last month. The Richmond Times-Dispatch reports that the Virginia State Corporation Commission on Monday ordered electricity, gas and water utility companies to quantify the tax savings on their books. Customers of Virginia's two large electric utilities will have to wait for the General Assembly to take action before they see any savings. In 2015, the legislature passed a controversial base-rate freeze for Dominion Energy Virginia and Appalachian Power. Last month, the commission's staff told lawmakers that cutting the federal corporate income tax to 20 percent would save Dominion Energy Virginia about $165 million a year, and Appalachian Power, about $80 million. Congress passed a 21 percent tax rate.