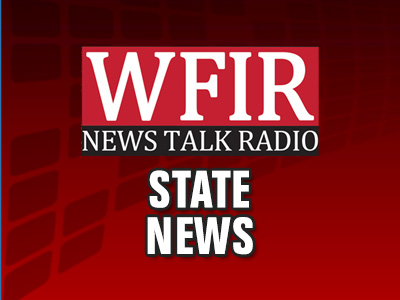 RICHMOND, Va. (AP) — Virginia has become the first state to adopt mandatory standards for computer-science education.
The Richmond Times-Dispatch reports that the state Board of Education unanimously approved the new standards this week.
Board member Anne Holton supported the standards but voiced concerns that the standards might be too ambitious, given that they must now be implemented across the board.
While other states have advisory standards, Virginia is the first with mandatory standards.
The board's vote follows legislation passed in 2016 requiring that computer-science education be integrated into the state's Standards of Learning.
___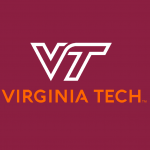 BLACKSBURG, Va. (AP) — A 34-year-old man is facing multiple charges after police say he took photos of a college student in a restroom on the Virginia Tech campus.
The Roanoke Times reports that Aldron Adams of Pulaski is facing a March 1 court appearance on charges including filming a non-consenting nude person, marijuana possession and fleeing from law enforcement.
According to court records, a student using the restroom in Tech's McComas Hall on Nov. 8 noticed a hand reaching under the stall with a phone in a "glittery pink case."
The court records state the student followed Adams out of the restroom and called police, who arrested Adams and found drugs on his person and in his car.
The paper reports that Adams' lawyer declined comment.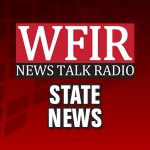 RICHMOND, Va. (AP) – A federal appeals court has ordered a lower court to hold a hearing on a Virginia death row inmate's claim that prosecutors failed to turn over evidence favorable to him. Anthony Juniper was sentenced to death for the 2004 murders of his former girlfriend, her two children and her brother in Norfolk. The 4th U.S. Circuit Court of Appeals on Thursday sent the case back to U.S. District Court, finding that a judge was wrong to dismiss Juniper's claim without holding a hearing. Juniper's lawyers allege that a witness gave an account to police that  contradicted the prosecution's timeline of the killings and failed to identify Juniper from a photo array. A judge stayed Juniper's execution in 2011 and allowed him to pursue appeals in federal court.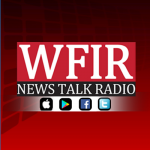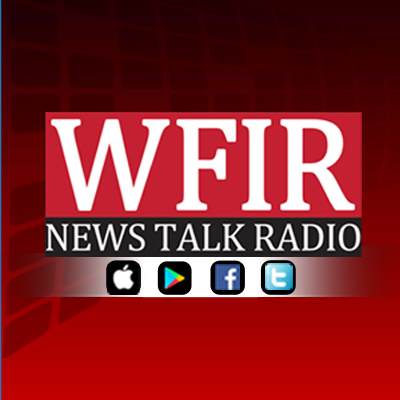 UPDATE: The Virginia Air Pollution Control Board today approved regulations to limit carbon emissions from Virginia electric utilities. The rule approved today intends to cap emissions from most power plants starting in 2020 and then require a 30 percent reduction over a decade. It could also open the door to Virginia joining the Regional Greenhouse Gas Initiative, a cap-and-trade program among mostly northeastern states.
PREVIOUSLY: RICHMOND, Va. (AP) – Regulators are set to vote on a plan to reduce carbon emissions from power plants in Virginia and allow for participation in a regional carbon-trading network. The proposed regulation is up for a vote Thursday before the Air Pollution Control Board. It would cap emissions from most power plants starting in 2020 and then require a 30 percent reduction over a decade. It could also open the door to Virginia joining the Regional Greenhouse Gas Initiative, a cap-and-trade program among mostly northeastern states. Gov. Terry McAuliffe directed his administration to develop the regulation in May, saying Virginia can't afford to sit by as President Donald Trump rolls back efforts to battle climate change. If the board approves the proposal, it's subject to a public comment period and possible further changes.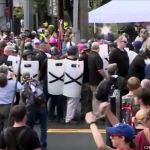 RICHMOND, Va. (AP) – A review commissioned by Virginia officials found poor communication between state and local responders during a white nationalist rally in Charlottesville led to confusion about the "rules of engagement" with protesters.
The International Association of Chiefs of Police conducted the review for a state task force convened after the August violence. Jim Baker, a consultant with the association, presented the findings Wednesday.
According to the Richmond Times-Dispatch , Baker said state and local police had separate response plans, which should have been unified.
Though the review cites confusion about the "rules of engagement," it doesn't address what they entailed. Secretary of Public Safety and Homeland Security Brian Moran says that's outside the scope of the state's work.
Both rally attendees and counter-protesters have criticized the law enforcement response as too restrained.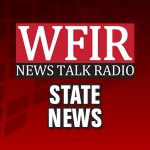 RICHMOND, Va. (AP) – Gov. Terry McAuliffe has announced that nominations are being accepted for the 2018 Virginia Governor's Volunteerism and Community Service Awards. Nominations are open to small businesses, corporations, community groups, individuals and families that exemplify extraordinary volunteerism and community service. Nomination forms must be submitted online and require two letters of support. The nomination period will end on Dec. 22. Eight winners will be chosen. They will be honored in the spring during an awards ceremony in Richmond.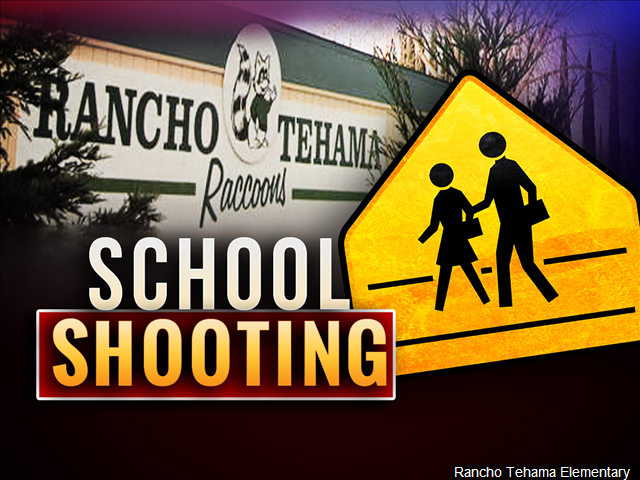 RANCHO TEHAMA RESERVE, Calif. (AP) — The gunman behind a rampage in Northern California was out on bail for a charge of stabbing a neighbor, had been the object of complaints from neighbors who said he had been firing off hundreds of rounds of ammunition, and had been the subject of a domestic violence call the day before the attack.
Yet Kevin Neal was free and able to use a semiautomatic rifle and two handguns Tuesday to shoot 14 people, killing four, in seven different locations across his rural community, including an elementary school, before he died in a shootout with police.
It's not yet clear what the terms of Neal's bail were, and whether he would have been allowed to possess and fire the weapons on his property at the end of a dirt road in Rancho Tehama Reserve. Nor did sheriff's officials give details on the domestic violence call.
But his many contacts with authorities raised questions of why he was out of custody and able to go on the 45-minute rampage that began with the killing of two neighbors in an apparent act of revenge before he went looking for random victims.
Cristal Caravez and her father live across a ravine from the roadway where the gunman and his first victims lived.
She said they and others heard constant gunfire from the area of the gunman's house, but couldn't say for sure it was him firing.
"You could hear the yelling. He'd go off the hinges," she said. The shooting, "it would be during the day, during the night, I mean, it didn't matter."
She and her father, who is president of the homeowners association, said neighbors would complain to the sheriff's department, which referred the complaints back to the homeowners association.
"The sheriff wouldn't do anything about it," said Juan Caravez.
The gunman's sister, Sheridan Orr, said her brother had struggled with mental illness throughout his life and at times had a violent temper.
She said Neal had "no business" owning firearms.
Tehama County Assistant Sheriff Phil Johnston said the shooter was facing charges of assaulting one of the feuding neighbors in January and that she had a restraining order against him.
Johnston did not comment on the shooter's access to firearms.
Johnston declined to identify the shooter until his relatives were notified, but he confirmed the gunman was charged with assault in January and had a restraining order placed against him. The district attorney, Gregg Cohen, told the Sacramento Bee he is prosecuting a man named Kevin Neal in that case.
Neal's mother told The Associated Press her son, who was a marijuana grower, was in a long-running dispute with neighbors he believed were cooking methamphetamine.
The mother, who spoke on condition she be named only as Anne, lives in Raleigh, North Carolina, where she raised Neal. She said she posted his $160,000 bail and spent $10,000 on a lawyer after he was arrested in January for stabbing a neighbor. Neal's mother said the neighbor was slightly cut after Neal grabbed a steak knife out of the hand of the neighbor who was threatening him with it.
She wept as she told The Associated Press she spoke to Neal on the phone on Monday.
"Mom it's all over now," she said he told her. "I have done everything I could do and I am fighting against everyone who lives in this area."
She said Neal apologized to her during their brief conversation, she thought for all the money she had spent on him, saying he was "on a cliff" and the people around him were trying to "execute" him.
"I think the motive of getting even with his neighbors and when it went that far — he just went on a rampage," Johnston said.
Police said surveillance video shows the shooter unsuccessfully trying to enter a nearby elementary school after quick-thinking staff members locked the outside doors and barricaded themselves inside when they heard gunshots.
Johnston said the gunman spent about six minutes shooting into Rancho Tehama Elementary School before driving off to continue shooting elsewhere. Johnston said one student was shot but is expected to survive.
He said the 45-minute rampage ended when a patrol car rammed the stolen vehicle the shooter was driving and killed him in a shootout.
Johnston said officials received multiple 911 calls about gunfire at an intersection of two dirt roads. Minutes later, more calls reporting shots flooded in from different locations, including the school.
Witnesses reported hearing gunshots and children screaming at the school, which has one class of students from kindergarten through fifth grade.
The shootings occurred in the rural community of Rancho Tehama Reserve, a homeowners association in a sparsely populated area of rolling oak woodlands dotted with grazing cattle about 130 miles north of Sacramento.
Many there live in poverty, but others are better off.
"It's not a bad community at all," said Harry Garcia, who was minding his parents' convenience store La Fortuna Market. "Some people keep their properties nice- some don't. They rough it out here. Some go with minimum stuff. Some don't even have power out here."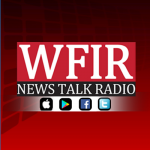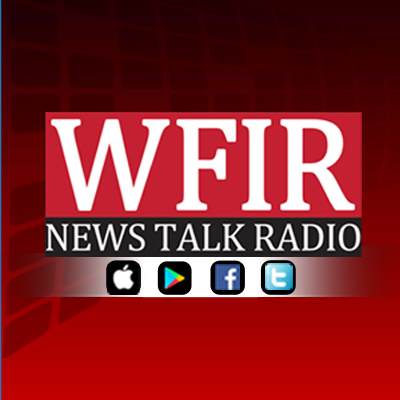 MINERAL, Va. (AP) – Dominion Energy has begun the process of trying to renew its license to operate its North Anna nuclear power plant. The Richmond Times-Dispatch reported Monday that Dominion has notified the federal Nuclear Regulatory Commission of its intention. The renewal application would be filed in 2020 to continue operating the plant for another 20 years in Mineral, Virginia. The company expects to file a similar application for the Surry Power Station in 2019. The plants provide about 40 percent of the electricity consumed by Dominion's electric customers in Virginia. Surry's two reactors began service in 1972 and 1973. North Anna's reactors began service in 1978 and 1980.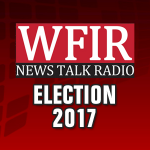 NEWPORT NEWS, Va. (AP) — Election officials in Virginia will be counting provisional ballots from last week's election. The Richmond Times-Dispatch reports that the provisional ballot count starts Monday and could determine which political party controls the House of Delegates. For instance, the count could affect the outcome in the 94th District. Republican Del. David E. Yancey of Newport News is holding onto a 13-vote lead over Democrat Shelly Simonds. The district is one of three House races crucial to the GOP maintaining a 51-49 edge. The Republican Party had a 32-seat majority before voting ended on Tuesday. Democrats made a filing in court Thursday in Newport News to get a list of rejected absentee ballots and the reasons they were rejected. A hearing before a judge Thursday will be continued Monday.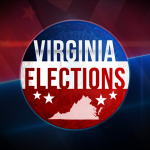 ARLINGTON, Va. (AP) — The campaign managers for Democratic Governor-elect Ralph Northam and Republican Ed Gillespie will be the featured speakers at "After Virginia Votes 2017," a retrospective look at the Virginia governor's race. The event will be held Monday evening in Founders Hall on the Arlington campus of George Mason University.
The event is organized by the Virginia Public Access Project and hosted by the Schar School of Policy and Government. Organizers report that more than 300 people have registered for the event, and tickets are sold out.
Mark Rozell, dean and professor of public policy at the Schar School, will moderate a panel discussion with Brad Komar, Northam's campaign manager, and Chris Leavitt, Gillespie's campaign manager.
Northam, Virginia's lieutenant governor, easily defeated Gillespie in the Nov. 7 election.