AP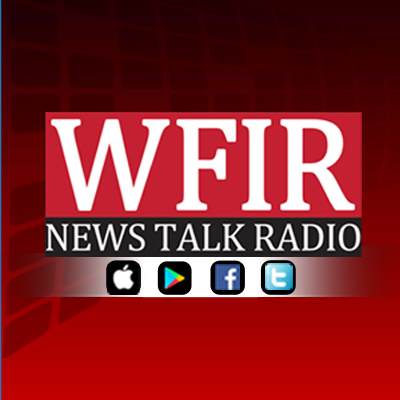 VIRGINIA BEACH, Va. (AP) — Virginia prosecutors say a middle-schooler is charged with threatening to bomb his school and hurt a teacher after an administrator found disturbing web searches on a school-issued laptop.
The Virginian-Pilot reports a warrant filed this week shows police learned about the threats when a Salem Middle School classmate heard the student talking about wanting to build a bomb and bring it to school.
The warrant says an administrator checked the student's school-issued laptop and discovered searches for school bombings, assaulting a teacher and average bail for a first-time murder offense. The newspaper reports the student also looked up the family history of one of their teachers online.
The student is being held in juvenile detention. It is unclear when court proceedings will begin.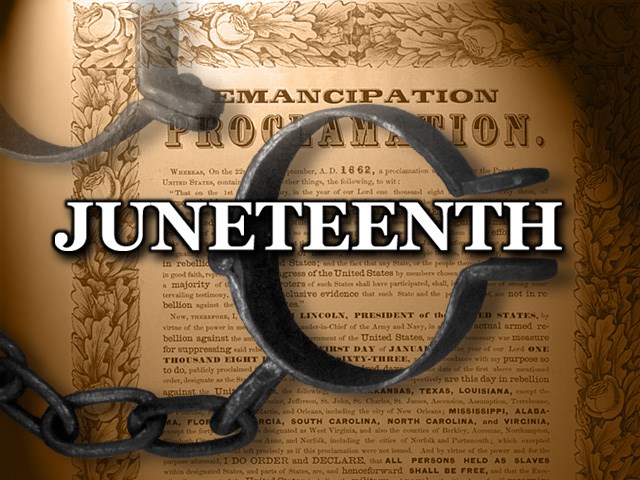 LEESBURG, Va. (AP) — The president of a northern Virginia NAACP branch is calling for a town councilman's resignation after he wrote a negative message on a Juneteenth proclamation rather than sign it.
The Leesburg Town Council passed a resolution proclaiming June 19-20 as Juneteenth and urging residents to recognize "this celebration in African-American history." Juneteenth celebrates slavery's end in the U.S.
The resolution also recognizes lynchings that occurred in Virginia, including one in Leesburg.
Councilman Thomas Dunn didn't sign the proclamation, instead writing "This is a celebration lynchings are not" in his signature line.
Loudoun County NAACP President Michelle Thomas said Dunn's remark is a clear insult. Dunn told news outlets he won't resign and criticized groups for refusing to accept differing opinions.
He has written similar messages on proclamations related to gay rights and gun violence.
CHARLOTTESVILLE, Va. (AP) – A company owned by West Virginia Gov. Jim Justice's family has avoided a tax sale by paying more than $400,000 to cover back taxes.The Daily Progress reports that officials in Albemarle County, Virginia, say the James C. Justice Cos. recently paid all delinquent taxes and fees, plus the first half of 2019 taxes. The money was due June 5.The county began the tax sale process on 52 of the company's real estate parcels in March. The tax sale process typically takes about a year but the county was pushing for a quicker sale because of the large amount due.Many of the parcels are a part of an area called the Presidential Estates. The Justice organization purchased the land in 2010 for nearly $24 million.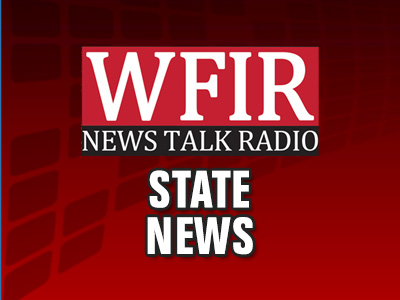 RICHMOND, Va. (AP) — A Virginia agency has issued permits for three new solar projects.Gov. Ralph Northam announced Wednesday that the Virginia Department of Environmental Quality has signed off on two new projects in Halifax County and one project in Orange County. Combined, the new projects are expected to generate more than 200 megawatts, or enough energy to power about 25,000 homes.Virginia has seen a dramatic increase in solar facilities in recent years, driven largely by large technology companies seeking carbon-free energy sources for data centers.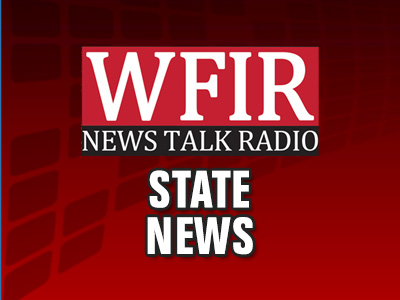 RICHMOND, Va. (AP) – Virginia's tourism industry generated $26 billion in visitor spending across all communities in 2018, a 4.4% increase over 2017.Gov. Ralph Northam announced Monday that the tourism industry also provided $1.8 billion in state and local revenue in 2018. That's an increase of 2.9% compared to the previous year.The slogan "Virginia is for Lovers" was developed in 1969 by Richmond-based advertising firm Martin & Woltz, now the Martin Agency. It is the longest-running state tourism slogan in the country.Destinations around the state are participating in the commemoration of "50 Years of LOVE" and celebrating the impact tourism has on Virginia's economy and communities.The travel industry is the fifth-largest employer in Virginia.
WASHINGTON (AP) — An outspoken supporter of President Donald Trump's hardline immigration policies has been named acting director of the agency that manages legal immigration. Ken Cuccinelli (koo-chih-NEHL'-ee) will oversee U.S. Citizenship and Immigration Services. Cuccinelli is a former Virginia attorney general and has advocated for denying citizenship to the American-born children of parents living in the U.S. illegally and for limiting in-state tuition at public universities to citizens or legal residents. Cuccinelli's name has been mentioned for months to become part of the administration, including as possible Homeland Security secretary or as an immigration czar. It's unclear if Trump will nominate Cuccinelli for the permanent position. That would require Senate confirmation, which could be difficult. The position opened after Trump forced the resignation of Lee Francis Cissna, who Trump believed wasn't doing enough. Cissna said he worked "passionately."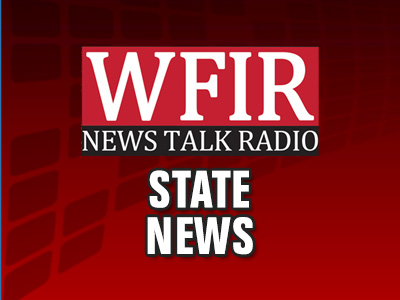 WASHINGTON (AP) – The Supreme Court could throw a wrench into Virginia politics with a decision expected this month.The state is readying for primaries Tuesday. But a case the justices have yet to decide could mean revisions to about two dozen state House voting districts and, in theory, a new primary within months.Experts say it's almost unthinkable that the justices' would decide the case in a way that creates so much drama.The state is currently operating under a plan to have voters choose lawmakers to the 100-member House of Delegates using a map seen as favorable to Democrats in November's general election.The Republican-controlled House has urged the Supreme Court to reinstate a previous map that a lower court said improperly factored race into the drawing of 11 districts.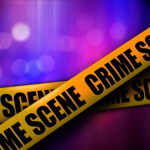 MARTINSVILLE, Va. (AP) — Virginia police are accusing a man of attempting an armed robbery at a convenience store gas pump, a move that sparked a shootout that put the alleged stickup man in a hospital and his underage sidekick in detention.
Media reports say the juvenile surrendered to police in Martinsville on Saturday to face warrants alleging attempted robbery, shooting into an occupied vehicle and other crimes.
Martinsville police say the shootout on June 2 sent alleged gunman Marquis Antonio Waller of Martinsville to the hospital, where the 23-year-old is still recovering from a single gunshot. Police say Waller tried to rob a man pumping gas, but the intended victim was also armed and shot the robber.
Police say a juvenile accompanying Waller also pulled a handgun and began shooting.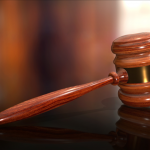 ROANOKE, Va. (AP) — A Virginia judge has ordered a woman to serve 10 years in prison for the death of her 7-month-old son in 2016.
The Roanoke Times reports 27-year-old Nicole Aurlieua Zimmerman was sentenced Friday. The Roanoke woman was convicted during a bench trial in October of felony homicide, child abuse and cruelty to children.
Sentencing guidelines in the case ranged from more than 13 years to 23 years in prison.
Judge Chris Clemens said he imposed a sentence below the guidelines partly because Zimmerman's attorney presented evidence suggesting she has a lower mental capacity.
Zimmerman's son died after being hospitalized on July 2016 with a brain bleed and retinal hemorrhages. A medical examiner during the trial said the boy died from blunt force likely caused from being shaken.
Zimmerman's attorney did not immediately return a call seeking comment Saturday.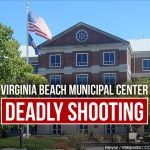 VIRGINIA BEACH, Va. (AP) — The family of a victim of last week's shooting in Virginia Beach is asking the city to release all records about the suspect and start an external investigation, a newspaper reported Friday.
Attorney Kevin Martingayle emailed a letter to city officials and council members Monday on behalf of the family of Kate Nixon, the public utilities engineer who was one of 12 people shot and killed by a gunman at the Municipal Center last Friday, The Virginian-Pilot of Norfolk reports
"This was an extraordinary tragedy. It was unprecedented," Martingayle said. "That calls for an extraordinary and unprecedented response."
Martingayle said the family wants an investigation conducted by people outside the city, similar to what Charlottesville officials asked for after riots in 2017. He said Councilman John Moss responded that he did not feel the time was right for such actions. Moss did not respond immediately to an email from The Associated Press seeking comment Friday.
"My opinion is, it's exactly the time," Martingayle said. "We need to shine a spotlight on this entire incident and see what we can do to learn from it."
They are also asking the city to release the full employment and personnel records related to the gunman as well as city records and communications in the past two years expressing concerns or addressing complaints about him, including any past threatening behavior.
In an email, city officials called the requests "premature" because a criminal investigation is underway. But they said they could consider it after the investigation's findings are released.
The shooter, DeWayne Craddock, was a nine-year engineer with the public utilities department. City Manager Dave Hansen has disputed a story in The New York Times that said Craddock had recently begun acting strangely and got into physical "scuffles" with other city workers, including a "violent altercation on city grounds" in the week leading to the shooting. Hansen said the gunman's job performance was "satisfactory" and that he was not facing any ongoing disciplinary action or forced to resign.