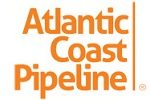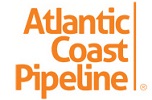 RICHMOND, Va. (AP) _ A panel of Virginia regulators has granted a conditional permit for the proposed Atlantic Coast Pipeline contingent on getting more information about the project's water quality impacts. The Virginia State Water Control Board voted 4-3 Tuesday to approve a key Clean Water Act permit. The board is charged with determining whether there is "reasonable assurance" water along the route won't be contaminated during construction. Department of Environmental Quality spokesman Bill Hayden says the permit won't take effect until several additional studies are reviewed and approved by the department. They include soil and erosion control plans and stormwater management plans. Pipeline spokesman Aaron Ruby says the company is evaluating some of the additional conditions and will have a full statement later Tuesday. Many opponents characterized the decision as a partial victory. Atlantic Coast officials call it "another major step forward toward approval."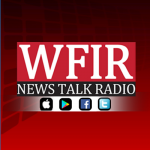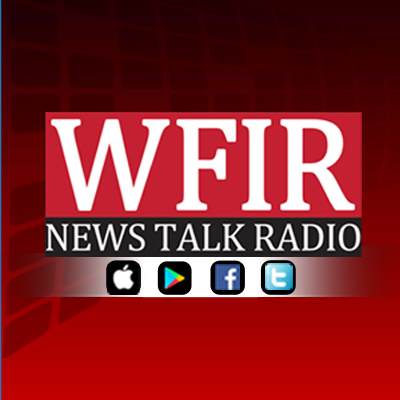 VIRGINIA BEACH, Va. (AP) – Macon Brock, a retailer who co-founded the Dollar Tree chain of discount stores that grew into a Fortune 500 company, has died. He was 75. News outlets report Brock died Saturday at his home in Virginia Beach. His wife said he died of complications from idiopathic pulmonary fibrosis, a lung disease. Brock was born and raised in Norfolk. In 1986, he and two others opened five stores called "Only $1.00" after having success in the retail toy business. The Chesapeake-based company changed its name to Dollar Tree in 1993. Brock and his wife made donations to colleges across Virginia, and he served as chairman of Randolph-Macon College's Board of Trustees for 10 years. He also provided significant support to the Chesapeake Bay Foundation.
RICHMOND, Va. (AP) _ A conservative minister announced he's joining the fight for the Republican nomination to challenge Democratic U.S. Sen. Tim Kaine in 2018. E.W. Jackson announced his campaign Monday on The John Fredericks Show radio program. The lawyer-turned-preacher ran unsuccessfully for lieutenant governor in 2013. He joins Corey Stewart, a former state campaign chairman of President Donald Trump, and Del. Nick Freitas, as announced candidates. Jackson on Monday previewed a possibly contentious fight with Stewart for the nomination, suggesting Stewart supports tax increases. Stewart said both claims were "ridiculous." Jackson's fiery rhetoric added a touch of drama to his 2013 race. He compared Planned Parenthood to the Ku Klux Klan and said former President Barack Obama may be an atheist or a Muslim.im.
ALEXANDRIA, Va. (AP) – The first law enforcement officer in the U.S. ever to be charged with a terrorism offense is again scheduled for trial. Jury selection begins Monday afternoon in federal court in Alexandria, Virginia, in the case against Nicholas Young, who was a police officer in the region's Metro system when he was arrested last year in a government sting. Prosecutors say Young bought nearly $250 in gift cards he intended for the Islamic State group, giving the cards to an individual who turned out to be an FBI source. Young's lawyers say the sting amounts to entrapment after their client was under surveillance for six years. Documents show Young had been under surveillance since 2010. The trial had been expected to begin last week but was delayed when new evidence emerged.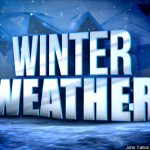 ATLANTA (AP) — Snowfall shrouding much of the Deep South began tapering off early Saturday, but freezing temperatures kept roads slick throughout the region and airplanes grounded at the world's busiest airport. Forecasters warned that moisture on the roadways could freeze and cause black ice to form. The National Weather Service said that while snow flurries would end by midday in areas including metro Atlanta, temperatures at or below freezing could cause transparent layers of thin ice to form on bridges and other elevated roadways. The frigid temperatures behind a cold front combined with moisture off the Gulf of Mexico to bring unusual wintry weather to parts of the South. Officials at the Hartsfield-Jackson Atlanta International Airport, which holds the world record for annual number of passengers, said delays and cancellations were expected.
"Passengers should monitor their airline's media channels for flight info," the airport said via Twitter. Airport spokesman Reese McCraine said more than 400 flights were cancelled Saturday morning.
Not everyone was anxious to flee, though. Members of a central Florida family found their way to Atlanta specifically to witness the white drifts.
"It's beautiful," said Tim Moss, while his two sons and wife threw snowballs at each other near a McDonald's parking lot early Saturday. He said the family – including his mother – made a spontaneous decision late Friday to leave 80-degree weather in Florida and drive seven hours to see snow for the first time.
"A lot of people who live here are staying in," Moss, 46, continued. "They don't want to get out in it. But we want to get out and run around in it."
The snowstorms knocked out electricity to thousands across the South. More than 382,000 homes and businesses were still without electricity Saturday in Georgia, Alabama, Mississippi and Louisiana. Southern Pine Electric Co-operative, which had nearly 19,000 customers without power Friday in south Mississippi, said restoration could take several days. Snowfall and icy roads in North Carolina on Friday closed government offices and schools, sent cars sliding off the road and altered the governor's travel plans. Forecasters said heavy snow was falling in the mountainous western part of the state with up to 6 inches likely in areas including Asheville. A winter storm warning was in effect through Saturday morning for western counties. Accumulations of 6 inches (15 centimeters) were reported in Mississippi and northern Georgia, while at least 5 inches (13 centimeters) fell in Alabama. Rare snow flurries were spotted in New Orleans. Motorists were urged to stay off the road in Louisiana for fear of ice. The weather band also brought a rare snowfall to parts of South Texas.
"It's the first snow of the season and any time you even mention snow in the South, you're going to get people a little panicky," said David Nadler, a meteorologist at the National Weather Service's office south of Atlanta.
The weather service said the snow is expected to move into the Mid-Atlantic, parts of the Northeast and New England this weekend. A freeze warning was in effect Saturday for parts of northern Florida, southeast Alabama and southwest Georgia. The weather service said freezing temperatures can harm vulnerable plants and animals. Highway department officials were monitoring the elevated roadways and bridges that stretch across much of south Louisiana, warning that motorists to stay home if possible. Some highways were shut down Friday, as snow fell in cities and towns that have little experience with it. Truckers were urged to stay off of Interstate 10 in Mississippi. Short, squat snowmen — some already melting by Friday afternoon — dotted yards and parks around Baton Rouge, Louisiana. Josh Black, a 30-year-old LSU graduate student, took photos of one tiny snowman outside the State Capitol building near the gravesite of former Louisiana Gov. Huey Long. Black, who hails from the Toronto, Canada, area, chuckled about southern Louisiana's reaction to the snow.
"They canceled school this morning, which is funny to me, for an inch of snow that is going to melt in an hour," he said, smiling. "This is like May or October where I'm from."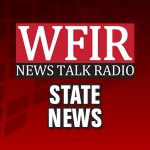 CHESAPEAKE, Va. (AP) – Police say a man shot during a home invasion and robbery in Chesapeake has died at a hospital. The Virginian-Pilot reports that the victim was shot multiple times late Tuesday when three attackers forced their way inside his home. He was rushed to a local hospital but has since died of his injuries. Police did not release his name. Investigators have detained one suspect. Citing an ongoing probe, they have declined to disclose more specifics. The newspaper says the three attackers stole several items during the robbery. The victim was shot by one of the suspects when he followed the men to their car in an attempt to get his possessions back.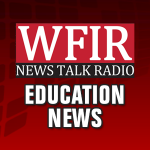 PETERSBURG, Va. (AP) – Virginia State University has received a $600,000 grant award to educate and mentor beginning farmers and ranchers in the state. The grant is one of 36 totaling $17.7 million funded through 2017's Beginning Farmer and Rancher Development Program. The grant program was authorized by the 2014 Farm Bill to help address issues associated with the rising age and decrease in the number of U.S. farmers and ranchers. It is the only federal program exclusively dedicated to training the next generation of farmers and ranchers. It pays for everything from production techniques to mentoring new farmers in how to develop a business plan. The three-year grant was awarded to VSU's Cooperative Extension Small Farm Outreach Program.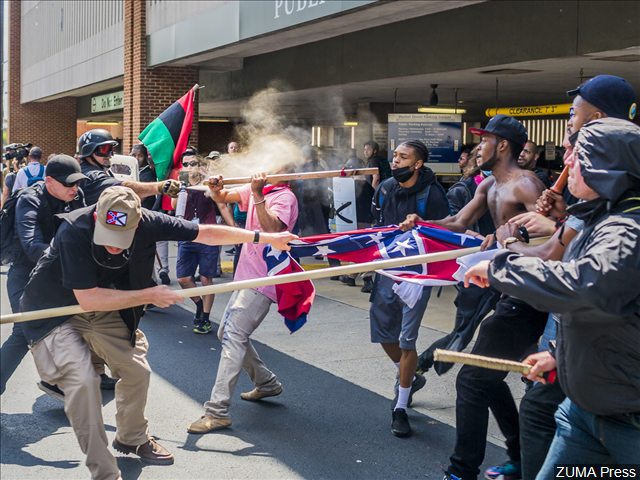 RICHMOND, Va. (AP) – A report on Virginia's response to a violent white nationalist rally this summer has found some missteps by law enforcement, including a "chaotic scene" in a joint incident command center and little "on-the-ground cooperation" between agencies.
The report prepared by the International Association of Chiefs of Police is the second independent review released this month on the deadly Aug. 12 rally in Charlottesville.
Some of the report's findings overlap with a blistering, much longer report by former U.S. Attorney Tim Heaphy, who conducted a review for the city. But it is generally far less critical of the state's response.
The report says city officials "spoke very highly of the support they received from the Commonwealth."
It says cooperation "among all parties" during the planning stage was "excellent."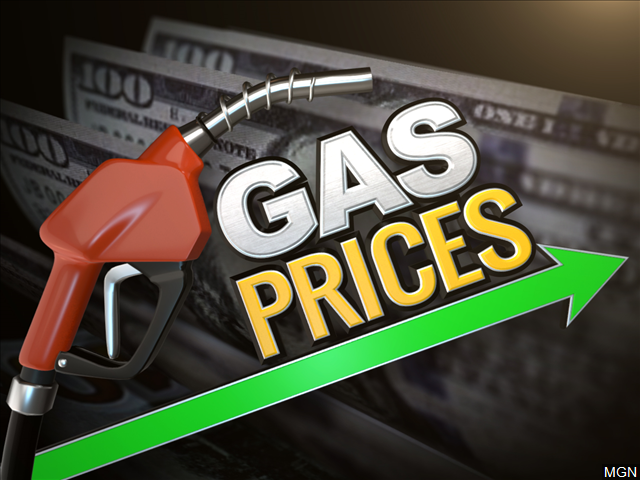 ROANOKE, Va. (AP) – A gasoline pipe that serves the Roanoke region is scheduled to close next year, meaning pricier gas would need to be trucked in.
The Roanoke Times reports the issue is the physical condition of Colonial Pipeline's buried fuel-delivery spur that pumps petroleum products to more than 30 above-ground vats in Montvale.
The line has extensive upkeep needs and a company official says Colonial isn't willing to spend the money.
Unless the company reverses course, tanker trucks will have to bring in fuel for gas stations from north and east of Roanoke to Martinsville and Wytheville.
Michael O'Connor is president and CEO of the Virginia Petroleum Convenience and Grocery Association. He predicts pump prices in the region will rise by 4 to 6 cents a gallon unless the shutdown is averted.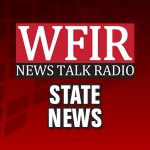 NORFOLK, Va. (AP) – A 12-hour standoff near the campus of Old Dominion University in Virginia ended with a fugitive taken into custody. News outlets report Deputy U.S. Marshal Chris Leuer says the man wanted on an  outstanding federal arrest warrant had been hiding in the attic of a house under insulation, and was taken into custody shortly after 2 a.m. Tuesday. Norfolk police spokesman Daniel Hudson said officers were notified of the attempt to apprehend a fugitive at 1:35 p.m. Monday. Campus police and members of the Bureau of Alcohol, Tobacco, Firearms and Explosives also assisted. ODU spokesman John Cawley said an alert sent at 2:30 p.m. instructed students and faculty to stay out of the area, a block away from the university's convocation center. Further details haven't been released.