AP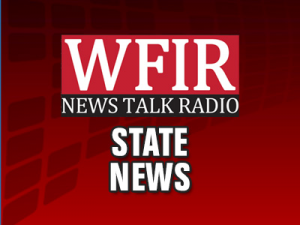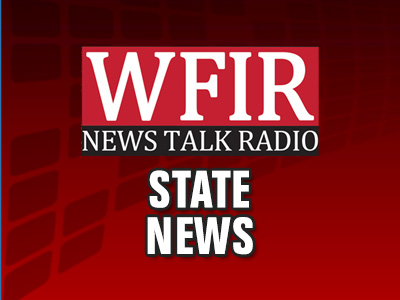 CHARLOTTESVILLE, Va. (AP) — Authorities say more than a dozen people have been hospitalized in Virginia after a commercial bus hit an overturned tractor trailer on Interstate 64.Citing Virginia State Police, the Richmond Times-Dispatch reports 19 people were brought to hospitals after the Sunday morning crash on Afton Mountain at the Augusta and Nelson County line.Police say the tractor trailer was heading east when the driver lost control and overturned across the road. A bus with 20 passengers couldn't avoid the tractor trailer and hit it, splitting the truck in half.Police said 19 people, including two drivers, were hospitalized with injuries ranging from minor to serious. No fatalities have been reported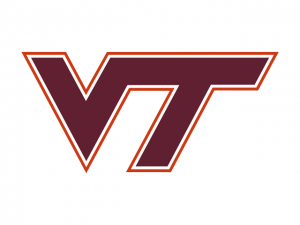 BLACKSBURG, Va. (AP) — Redshirt freshman Landers Nolley II is making up for lost time.
Nolley made seven 3-pointers and scored 27 points Saturday, leading Virginia Tech to a 79-53 victory against Lehigh.
"I'm one of the most impactful freshmen in the country," he said, adding that being forced to sit out last season allowed him to get better. "I got more knowledgeable, skill. I got in better shape, my mind (got) better. It prepared me for the moments I'm in now."
Nolley started slowly, "but in the second half I just started to let it come to me. I just started hitting shots and caught a streak and racked up some quick points."
The Hokies' 4-0 start in their first year under coach Mike Young is their second 4-0 start in as many years. It seemed fitting, too, that they honored former coach Charlie Moir with a moment of silence before the game. Moir, who died Friday, won a school-record 213 games at Tech from 1976-87, and was the coach in 1981 and 1982, the last time Virginia Tech began two seasons in a row by winning their first four games.
P.J. Horne added 14 points and Hunter Cattoor had 11 for the Hokies. Freshman Tyrece Radford added eight points and 11 rebounds.
Jeameril Wilson and Jordan Cohen each scored 11 for the Mountain Hawks (2-2). Lehigh trailed just 37-32 at halftime but managed just nine field goals and 21 points after the intermission.
Virginia Tech led 46-36 and used a 25-6 run to expand its lead to 71-42 with 5:50 remaining.
"We ended up turning the basketball over, which gave them easy opportunities and run-outs," Lehigh coach Brett Reed said. "The momentum of the gym and the game just kind of changed with our lack of execution and being sloppy with the ball."
BIG PICTURE
Lehigh: The Mountain Hawks committed 19 turnovers and Virginia Tech turned them into 26 points. Lehigh scored 16 points off the Hokies' 10 turnovers.
"They did a very good job of collapsing on the ball," Reed said. "A lot of times our ball-handler was under duress — led to a lot of turnovers for us. But we also had some unforced turnovers, which ultimately kind of led to them being able to stretch the game."
Virginia Tech: The Hokies made a season-high 14 3-pointers and have made at least 10 in three of their four games this season. Nolley was 7 for 12 from beyond the arc and is 15 for 32 for the season.
UP NEXT
Lehigh has a quick turnaround, playing Misericordia on Monday night at home.
The Hokies remain at home and play Delaware State on Wednesday night.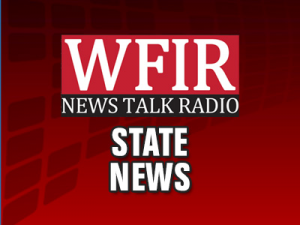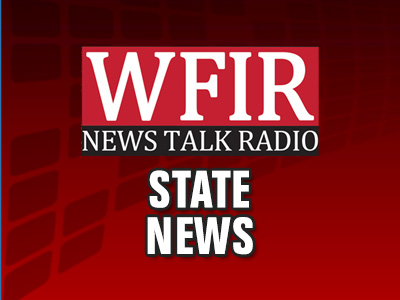 YORKTOWN, Va. (AP) — A Virginia woman has been sentenced to 40 years in prison for fatally shooting her estranged wife in the parking lot outside a Walmart.The Daily Press reports that 36-year-old Cindy Bryant, of Hampton, will remain on probation for life after she completes the prison sentence handed down to her on Thursday by York Circuit Court Judge Richard Rizk.The judge told Bryant she was "on the hunt" on the morning in February 2018 when she shot and killed 37-year-old Jean Bryant near an entrance to a Walmart in York County.Cindy Bryant was charged with first-degree murder and gun charges. She pleaded guilty in September.Jean Bryant worked at the Walmart. Prosecutors said Cindy Bryant confronted her wife at the store and demanded she leave it at gunpoint.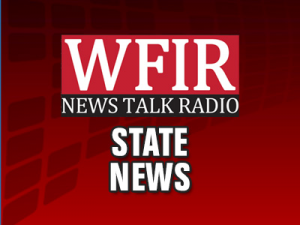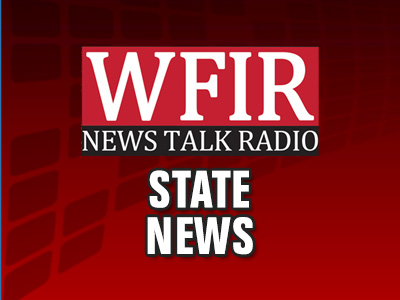 The former mayor of Charlottesville, Virginia, endorsed Pete Buttigieg's presidential campaign on Friday, citing him as one of the people whose advice he sought ahead of the deadly 2017 clash between white supremacists and counter protesters.
Michael Signer, who was the Charlottesville mayor at the time of the Unite the Right demonstration, told The Associated Press that he turned to Buttigieg because of his experience as an intelligence officer in Afghanistan.
At a time when Signer was receiving what he describes as simplistic or minimizing advice, he said he found Buttigeg's thoughts clear-eyed. Buttigieg, who is the mayor of South Bend, Indiana, urged city officials to relocate the demonstration from a smaller downtown park to a larger park to improve security, Signer said.
"If anything, a grim and realistic take on the coming civil unrest was the most valuable perspective that we could have had, and that's what the ultimate results showed," Signer said. "I would credit his perception to, at least, to my decision to relocate the rally."
The event still proved deadly. Anti-racism protester Heather Heyer was killed after an avowed white supremacist deliberately drove his car into a group of protesters during the Aug. 12 confrontation.
Former Vice President Joe Biden has cited the clash — and President Donald Trump's tepid reaction to it — as a central reason he decided to run for the Democratic nomination. Signer, who left office last year, says his endorsement is not a slight toward Biden.
"I would fight my heart out for him," if he's nominated, Signer said. "With that said, I've been uniquely impressed by how Pete has grown his campaign and what I've said about the fresh start and the new era he describes every day."
Signer was the 2009 Democratic nominee for Virginia lieutenant governor. Virginia is among 15 states to hold its presidential primary on March 3, 2020, so-called Super Tuesday.
ROANOKE, Va. (AP) — The mother of a wanted Marine told investigators that she saw her son kill her boyfriend, according to a federal criminal complaint.
The criminal complaint filed in U.S. District Court in Roanoke, Virginia, on Wednesday shows Vanessa Hanson told a U.S. Marshal that she witnessed Michael Alexander Brown, 22, fatally shoot her boyfriend, Rodney Wilfred Brown, last Saturday at a home in Hardy.
According to the complaint, Hanson also identified Brown's getaway vehicle through pictures obtained from a gas station just before the shooting. The vehicle was later found near Clarendon County, South Carolina, about four hours southwest of Camp Lejeune, in North Carolina, where he had been stationed as a U.S. Marine until leaving his post last month.
Investigators think the Marine deserter was trying to contact his grandmother when a neighbor saw him in Roanoke on Thursday morning, Police Chief Tim Jones said at a news conference. Authorities believe Brown was driving a recreational vehicle, which was discovered by police nearby later that day. Law enforcement approached the RV, but Brown was not inside. Photos showed the RV suffered significant damage.
The search for Brown began after someone called 911 around 4 a.m. on Thursday to report that someone was tapping on the windows of a nearby house. Jones said Brown's grandmother lives at that house and they believe he was trying to contact her and his mother.
When Brown left his post at Camp Lejeune, it "(constituted) the offense of Desertion … a federal offense punishable by imprisonment for greater than one year," the complaint said.
A manhunt in Roanoke on Thursday forced school officials to cancel classes and led the city to issue a shelter-in-place order. Classes resumed on Friday and the city's order was lifted, but residents were cautioned to be vigilant and to report any suspicious activity.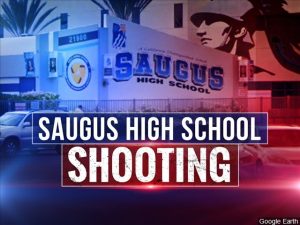 SANTA CLARITA, Calif. (AP) — A student gunman opened fire Thursday at a Southern California high school, killing two students, wounding three others and shooting himself in the head, authorities said. He was in grave condition.
The shooting occurred around 7:30 a.m. at Saugus High School in Santa Clarita, about 30 miles (48 kilometers) northwest of downtown Los Angeles.
Shauna Orandi, 16, said she was in her Spanish class doing homework when she heard four gunshots that she initially mistook as instruments from a band class. She said a student burst into the room saying he'd seen the gunman, and her classmates were stunned into silence.
"My worst nightmare actually came true," she said later as she left a nearby park with her father. "This is it. I'm gonna die."
Freshman Rosie Rodriguez said she was walking up the library stairs when she heard noises that "sounded like balloons" popping. She realized they were gunshots when she saw other students running.
Still carrying a backpack laden with books, she ran across the street to a home, where a person she didn't know gave shelter to her and about 10 other students.
"I just heard a lot of kids crying. We were scared," Rodriguez said.
On a normal day, she said, Saugus High School felt very safe.
"We never really thought this would happen in our school," she said.
Los Angeles County Sheriff Alex Villanueva said six people were shot, including the 16-year-old student suspect.
No details were released on a motive and his name was not released. Thursday was his birthday.
A video of the shooting showed the gunman shooting himself in the head. Authorities say he was carrying a .45 caliber handgun and used the last bullet on himself.
The two students who died were a 16-year-old girl and a 14-year-old male. Their names were not released.
Saugus High School and other schools in the area were locked down.
Television images showed deputies swarming the school and several people being moved on gurneys. Lines of students were escorted from the school by armed deputies.
Anxious parents were awaiting reunification with their children in a park near the high school.
Los Angeles County Undersheriff Tim Murakami has tweeted an apology to the parents, saying investigators needed to interview the students before they could be released.
Orandi said she has heard about so many school shootings that she always assumed she'd panic in such a moment.
But she said she stayed calm, thanks to the help of her teacher who locked down the classroom.
The shots rang out — "bang! pop!" — and Orandi said she heard people yelling and running. Students in the classroom started crying and hugging one another.
"I just couldn't believe it was happening," Orandi said.
She was escorted from the classroom to the school gym and later picked up by her father Hamid Orandi.
"She burst out crying like crazy, but I felt better because I knew the danger was gone," he said. "It's one of those random things you always have to worry about."
His daughter said she would probably go home and vomit from the stress.
Student Sharon Orelana Cordova told KNBC-TV she hid under a table in a nurse's office until officers came to get her.
"When I got out, I saw this person lying on the ground … with blood all over," she said.
RICHMOND, Va. (AP) – Democrats won control of Virginia government for the first time in decades on Election Day, and that means Confederate statues could soon be coming down in a state that's full of them. The long-running debate over whether such displays are appropriate in public spaces intensified after a white supremacist rally in Charlottesville grew violent two years ago, and many communities around the country quickly started taking monuments down. But in Virginia, local governments have been hamstrung by a 1904 state law that protects war veterans'  memorials. Previous attempts to amend it have been quickly dispatched in the Republican-controlled General Assembly, in votes largely along party lines. Democrats see an opening now. One lawmaker who represents Charlottesville says she intends to propose a bill that would give cities and counties control.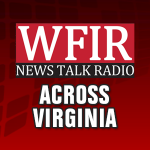 CHARLOTTESVILLE, Va. (AP) _ Police have removed an unauthorized camera and apparent tripwire device from the vicinity of a Confederate monument in Charlottesville, Virginia. Charlottesville police spokesman Tyler Hawn said Monday that neither the camera nor the "self-made" device belonged to police. He says officers removed them soon after citizens reported their presence. Hawn declined to describe the device beyond saying it didn't appear to present any threat. Social media posts showed what looked like a tripwire attached to a bell by the base of the statue of Confederate Gen. Thomas "Stonewall" Jackson.  The city has been trying to remove the statue of Jackson and another of Gen. Robert E. Lee, but a judge has prevented that amid ongoing litigation. The statues have become the frequent target of vandalism in recent months.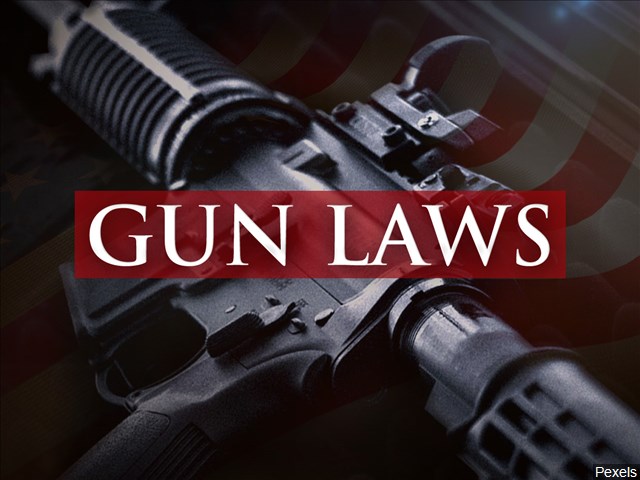 RICHMOND, Va. (AP) — Virginia Republicans have canceled a meeting where they were to present GOP-backed proposals to curb gun violence.
State Sen. Mark Obenshain said Friday that he had canceled next week's planned meeting of the state's Crime Commission because of the results of Tuesday's legislative elections.
Republicans tasked the commission earlier this year to come up with ideas on how to improve public safety in the wake of a mass shooting at a Virginia Beach municipal building. Democratic Gov. Ralph Northam had instead wanted lawmakers to vote on gun-control measures during a special session.
Democrats ran aggressively on gun control in legislative elections and won majorities in both the state House and Senate on Tuesday.
Northam said he expects lawmakers to pass several gun-control bills next year.
BLACKSBURG, Va. (AP) — Bud Foster has been an assistant coach at Virginia Tech for 33 seasons, and before the Hokies' game against No. 22 Wake Forest, the athletic department honored the retiring defensive coordinator for his accomplishments and years of service.
During the game, he showed why he deserved being honored.
Foster's defense throttled Wake Forest's high-scoring attack, and Hendon Hooker led an offense that got into the act, too, to help the Hokies beat the Demon Deacons 36-17 on Saturday.
Wake Forest (7-2, 3-2 Atlantic Coast Conference) came in ranked in the top 10 nationally in total offense and passing offense, but Virginia Tech held the Demon Deacons to season lows in both points and total yards (310). It also forced two turnovers and registered three sacks against a Demon Deacon team that had allowed just 10 sacks all season coming into the game.
The Hokies' performance was the perfect way to honor Foster, who has been Virginia Tech's sole defensive coordinator for the past 23 seasons.
"I'm real, real happy we won the game," Foster said. "That's the most important thing. I'm proud of the kids. They came back after a gut-wrenching, tough loss from a week ago (21-20 at Notre Dame).
"They showed a lot of perseverance in their approach all week. We played a really talented offensive football team. I'm just really proud of our kids and how they played today. I told them, 'It's not about me, it's about you. We need to go take care of business today.'"
The Hokies (6-3, 3-2) overcame a 10-6 halftime deficit, scoring 30 second-half points to beat a ranked team for the first time since last year at then-No. 22 Duke.
"It was fun to be a part of," Tech coach Justin Fuente said. "I go back to this — I'm really proud of our kids. They just continue to battle and block out the noise and work hard and stick together, and it's fun to get to see them reap some benefits."
Deshawn McClease scored touchdowns on back-to-back possessions in the third quarter. His 6-yard touchdown run with 7:02 remaining in the quarter gave the Hokies a 20-17 lead — one they never would relinquish. He had 59 of the Hokies' 228 yards rushing.
Hooker completed 15 of 23 for 242 yards and rushed for 69 yards. His 7-yard touchdown run with 4:38 remaining sealed it.
"Honestly, it (the first half) was me," Hooker said. "It was my fault. I told the offense, 'I take full responsibility in us not getting in the box (end zone).' Just coming out, I told them, 'You guys got my back, I got your back, so (let's) make it happen.'"
Wake Forest quarterback Jamie Newman completed just 16 of 35 passes for 238 yards with two touchdowns and two interceptions. Kendall Hinton caught eight passes for 162 yards.
"They probably covered us the best a team has covered us all year," Wake Forest coach Dave Clawson said. "We didn't get a lot of separation. We were off in the passing game."
TAKEAWAYS
Wake Forest: The Demon Deacons are going to have to find a way to run better to keep their defense off the field — they finished with 63 yards rushing against the Hokies. Finding that running game won't be easy next Saturday with a trip to unbeaten and No. 4 Clemson looming.
Virginia Tech: The Hokies control their own destiny in the ACC's Coastal Division race and need just one victory in their final three games to become bowl eligible for the 27th consecutive season. Two of their wins this season have come against FCS opponents, which means the Hokies need to get to seven victories to extend the nation's longest active bowl streak.
TECH DOMINANT IN RUN GAME
In all four of Hooker's starts this season since he took over as the starting quarterback, the Hokies have rushed for at least 153 yards, and Saturday, their run game allowed them to control the clock. For just the fourth time this season, they held the ball more than their opponents, finishing with a 36:09-23:51 advantage against the Demon Deacons.
"I think a good running game helps everybody," Fuente said. "It helps field position, running the ball, and it helps your quarterback play and receivers. It's been crucial and one of a couple things that has helped us. Obviously, having Hendon in there is other one."
UP NEXT
Wake Forest: At Clemson on Saturday.
Virginia Tech: At Georgia Tech on Saturday.