AP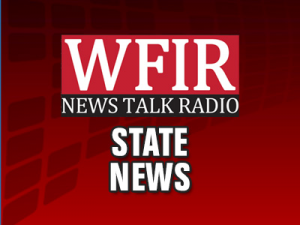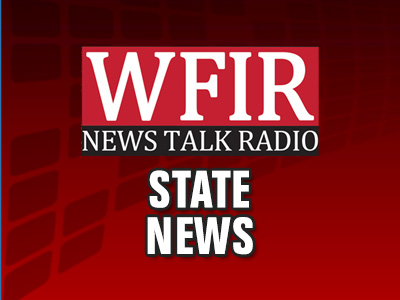 A wayward and unresponsive business plane that flew over the nation's capital Sunday afternoon caused the military to scramble a fighter jet before the plane crashed in Virginia. The fighter jet caused a loud sonic boom that was heard across the capital region. Hours later, police said rescuers had reached the crash site and found no survivors. The Federal Aviation Administration says the Cessna Citation took off from Elizabethtown, Tennessee, on Sunday and was headed for Long Island's MacArthur Airport. Inexplicably, the plane turned around over New York's Long Island and flew a straight path down over D.C. before it crashed over mountainous terrain near Montebello, Virginia, around 3:30 p.m.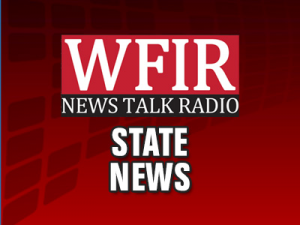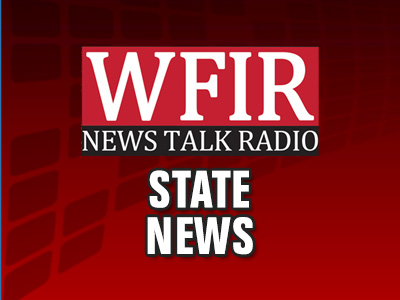 PETERSBURG, Va. (AP) — On a recent Monday afternoon, Virginia state Sen. Joe Morrissey got a warm reception as he made his way through a neighborhood in Petersburg, knocking on doors, touting his credentials and asking residents for their votes in the upcoming Democratic primary.
"I'm with you. I always have been," James Dennis, a 56-year-old nurse, told Morrissey.
The greeting was much the same at other homes he visited that day. Voters called Morrissey "down-to-earth," "on our side" and "someone who listens." He spoke with them on front porches and in driveways in this hardscrabble city south of Richmond that makes up a small slice of the blue-leaning 13th District where Morrissey and challenger Lashrecse Aird are competing. Theirs is one of the most closely watched nomination contests in a year when all legislative seats are up for grabs.
Morrissey, a veteran lawmaker and twice-disbarred attorney, has survived an extraordinary series of personal and political controversies in his decades in public office, while also enjoying a reputation as an effective grassroots campaigner and criminal justice reform advocate who takes care of bread-and-butter issues for constituents. But his primary battle with Aird is testing the limits of that support.
Morrissey is contending with a redrawn Senate district and political pressure over his centrist voting record on abortion at a time when Virginia Democrats are trying to fend off new abortion restrictions backed by Republican Gov. Glenn Youngkin. The senator also faces a bitter public dispute with his decades-younger estranged wife, who says Morrissey physically abused her. Morrissey vehemently denies the allegations.
"He does have a reputation as a good, strong campaigner," Aird acknowledged. "But it is different this time."
Aird, a former member of the state House of Delegates who lost a 2021 reelection bid, is seeking to convince voters that Morrissey should be ousted, largely for his position on abortion.
Virginia is an increasingly rare abortion access point in the South: The state currently has no abortion ban in place but limits third-trimester abortions to cases in which doctors attest that a woman's life or health are at risk. Youngkin pushed unsuccessfully this year for a 15-week ban with exceptions and recently recommitted to doing so in the future.
The prospects of any future ban will depend on the outcome of this year's elections. Every vote on the issue could matter in a quasi-swing state where just a handful of seats currently sets the balance of power in each chamber.
Morrissey is a rare Democrat who identifies as "pro-life," though he supports some access to abortion.
In a recent interview with The Associated Press, he both endorsed the position that the decision to have an abortion should be between a woman and her doctor and the position that the procedure should be banned after the point at which a fetus can feel pain. He says he most likely wouldn't support the governor's proposed 15-week ban, however, because he hasn't seen any empirical evidence to suggest that is the point at which a fetus begins to feel pain. Morrissey also says he generally supports exceptions to any abortion restrictions in cases of rape or incest.
According to the American College of Obstetricians and Gynecologists, a human fetus does not have the capacity to experience pain until after at least 24 weeks, though some U.S. states have restricted abortion earlier in pregnancy based in part on claims that pain can be felt sooner.
Last year, Morrissey co-sponsored with Republicans an unsuccessful bill that would have banned most abortions after 20 weeks. But during his campaign this year, he ran an ad noting that he never actually voted to restrict abortion access. He also said he thinks Aird's position is extreme.
"My opponent is a one-trick pony: 'Let me just talk about abortion; let me borrow a half-million dollars from my billionaire friend in Charlottesville; let me flood the airwaves with that and let me try to steal a state Senate seat,'" Morrissey said, referencing the backing Aird has received from the advocacy group Clean Virginia, which was founded by a wealthy investor.
Aird describes herself as "100% pro-choice," and insists that it's not the government's place to make decisions about abortion.
"My opponent is the only anti-choice Democrat in the Senate," Aird, 36, told potential constituent Tonisha Kinney of Henrico County as she canvassed last week.
Aird, who works in higher education administration, has also touted her legislative work on criminal justice reform and economic development.
Morrissey is a former prosecutor turned defense attorney turned lawmaker who overcame a history of fistfights, contempt of court citations and other scandals to win election to the Senate in 2019.
In 2014, he resigned from the House after entering an Alford plea to a misdemeanor count of contributing to the delinquency of a minor, a 17-year-old receptionist at his law firm. For a time, Morrissey — then in his 50s — spent his days at the General Assembly and his nights in jail as he served a work-release sentence. Democratic former Gov. Ralph Northam pardoned him last year.
Morrissey and Myrna Morrissey later married and had three children together. But the two are currently separated and in the midst of a divorce and other legal disputes.
As Morrissey attempts to hang on to his position, running a lean operation with no official campaign manager, he said he's being backed by more than 30 local officials in his district, including six of the seven members of the Petersburg City Council. But an unusual number of Democratic members of Congress and legislators have supported Aird, including all of Morrissey's female Democratic Senate colleagues, who issued a statement condemning his "destructive" behavior.
Aird is also enjoying support from a union, abortion rights-advocates and liberal advocacy groups who are helping knock on doors ahead of the June 20 primary. And she's got the backing of well-connected elected officials in Henrico County, part of which makes up a key share of the redrawn majority-minority district.
As Aird made her way around a Henrico neighborhood on a recent afternoon with one of those supporters, Henrico Board of Supervisors Vice Chairman Tyrone Nelson, a handful of voters indicated they were familiar with Morrissey's controversies but were noncommittal about the race.
Kinney told Aird her pitch resonated but she had to give the contest more thought.
"We know Joe, you know? So that's the only thing," Kinney said.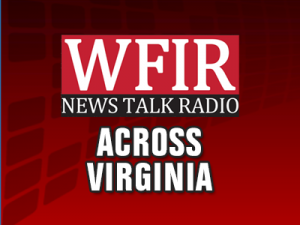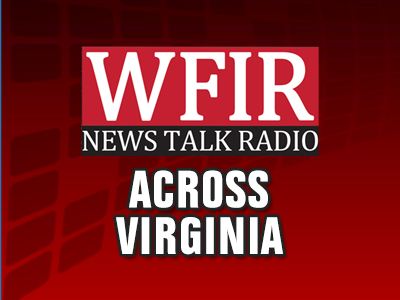 BILOXI, Miss. (AP) — A Mississippi lawmaker on Friday called on veterans leaders to remove a rainbow flag flying at the entrance to the Biloxi VA Medical Center.
On Friday, U.S. Rep. Mike Ezell sent a letter about the flag to Veterans Affairs Secretary Denis McDonough and Dr. Stephanie Repasky, who serves as interim director of the Gulf Coast Veterans Health Care System, WLOX-TV reported.
The flag was added to a display of American flags on Thursday to mark LGBTQ+ Pride month.
"While I believe everyone should be treated with respect, I take serious issue with any flag flying at a VA facility that promotes social policy positions or political statements," Ezell said in the letter.
Ezell said only government and military flags, such as POW/MIA and flags of the U.S. Armed Forces, should be flown or displayed alongside the American flag on VA property.
"For these reasons, I am writing to request that this flag, and any other flags promoting social policy positions or political statements, be removed," he said.
Last year, McDonough authorized all VA-owned facilities to fly the rainbow flag for up to 30 days each June to send LGBTQ+ veterans the message that the VA "is creating a safe and inclusive environment" for them. A spokesperson for the Biloxi VA told the television station that McDonough's memo left the final decision to individual facilities, but Biloxi was not alone in choosing to display the flag.
The spokesperson said it's simply a symbol of inclusion and all veterans should know, "If you wore the uniform, the VA is here for you."
According to the VA, an estimated one million veterans identify as LGBTQ+. And while those veterans experience mental illness and suicidal thoughts at far higher rates than those outside their community, they are significantly less likely to seek routine care, largely because of fears about discrimination.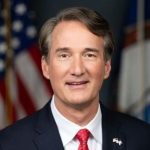 RICHMOND, Va. (AP) — A coalition that includes influential business and advocacy groups wrote this week to Virginia lawmakers and Gov. Glenn Youngkin, asking them to take action to fill two long-running vacancies on the state's powerful regulatory panel that oversees interests ranging from utilities to insurance.
Members of the Virginia Ratepayer Protection Alliance, including Google, Shell Energy, Kroger and Amazon Web Services, wrote Wednesday that the General Assembly's failure to fill two of the three spots on the State Corporation Commission is "short-changing" Virginia's citizens.
"These Commissioner seats have been vacant for too long," the group wrote in the letter, which was shared with The Associated Press. "While the SCC's highly professional staff is ensuring the Commission continues to fulfill its statutory and constitutional responsibilities, the General Assembly is short-changing the citizens of the Commonwealth by not electing judges for two successive sessions. This is unacceptable and must come to an end with an election of two qualified professionals to the Commission."
The SCC's purview includes the regulation of utilities, insurance, state-chartered financial institutions, railroads, business filings and other matters. It typically generates the most headlines for its decisions in electric utility cases, like its ongoing oversight of the implementation of the Virginia Clean Economy Act, a sweeping 2020 law that mandates a transition by electric utilities over several decades to renewable energy.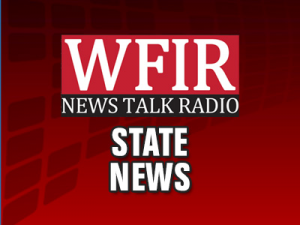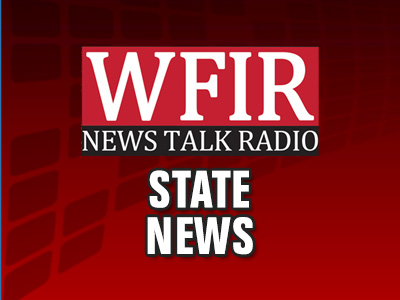 RICHMOND, Va. (AP) — Two Republican state legislators in Virginia who were endorsed by GOP Gov. Glenn Youngkin won their party's Saturday nominating contests for a state Senate seat, according to results provided by the party.
Incumbent Sen. Bryce Reeves won the Republican nomination for the 28th Senate District, according to an email from Republican caucus spokesman Jeffrey Ryer. Del. John McGuire won the nomination in the 10th District.
Reeves is an Army veteran and former law enforcement officer who now works in insurance and has served in the General Assembly since 2012. He ran unsuccessfully for the GOP nomination for the 7th Congressional District last year, and in 2017 unsuccessfully sought the party's nomination for lieutenant governor. On Saturday, he beat Mike Allers, a retired police officer who has also worked as a teacher and positioned himself as a grassroots candidate aligned with former President Donald Trump's MAGA movement.
Reeves' will be heavily favored in the general election because the 28th District is an overwhelmingly Republican and mostly rural area west of Fredericksburg.
McGuire, a former Navy SEAL who has served in the House of Delegates since 2018, beat three opponents in the 10th District race. McGuire has faced criticism from Democrats since acknowledging that he attended the Jan. 6, 2021, "Stop the Steal" rally, but has said he did not enter the Capitol.
Y
Like Reeves, McGuire will have an edge in the general election, as the 10th District is heavily Republican. It covers a swath of mostly rural counties between Richmond and Charlottesville.
The rest of this year's state Senate nominating contests will be settled in a June 20 primary election.
All 140 General Assembly seats will be on the ballot in the fall. Candidates are running for the first time under new maps drawn by outside experts during the most recent redistricting process. The maps were drawn without regard for incumbent protection, which has led to a wave of retirements and a higher-than-usual number of nomination contests.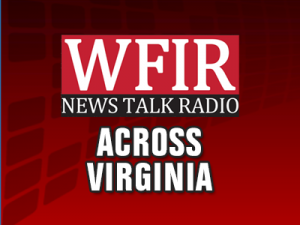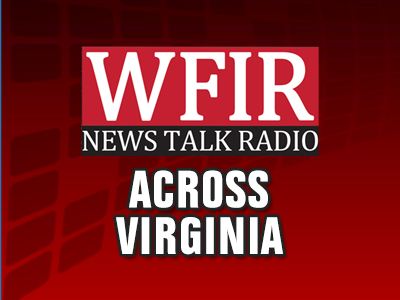 RICHMOND, Va. (AP) — Since their wipeout in the 2021 election cycle, Virginia Democrats' one remaining hold on state government has been in the General Assembly's upper chamber.
The narrow Senate Democratic majority prides itself on being a "brick wall" against Republican Gov. Glenn Youngkin's agenda. Operatives from both parties see a roadmap for Democrats to keep that majority in November, when all 140 legislative seats are on the ballot.
But first come the primaries.
Newly drawn legislative maps have led to a wave of retirements and more nomination contests in both assembly chambers than any other comparable election cycle in recent decades. But there's a sharp discrepancy in the 40-member Senate: There are nearly twice as many Democratic nomination contests as Republican ones.
As the races start to heat up, the imbalance in numbers has sparked some concerns among Democrats that spending in the primaries could diminish their current financial advantage, limiting their ability to help candidates in the handful of competitive seats that will likely determine party control in the fall.
"It's not a help, that's for sure," retiring Senate Majority Leader Dick Saslaw said Thursday, ahead of Friday's early voting kickoff. "I mean, some of these people don't have a chance in the world of winning."
Others argue that the number of challengers — driven in large part by opportunities opened up by the new maps — is a sign of a healthy party and could energize voters ahead of the general election campaign season.
In total, there are 15 Democratic Senate primaries, the majority in blue northern Virginia, compared with seven on the Republican side, plus two GOP nomination contests being settled through party-run processes on Saturday. In a chamber currently split 22-18, 10 Senate Democratic officeholders are facing nomination contests, compared with only two Republican incumbents. In the House of Delegates, where Republicans will be looking to hold onto their majority in the fall, the number in each party is about even.
As the June 20 primary draws closer, campaigns are picking up the pace, with more frequent public appearances, the launch of TV advertisements and the rollout of endorsements.
Some Democratic drama has also spilled out into public view.
In a recent and particularly fiery Twitter thread, Sen. Louise Lucas of Portsmouth accused Sen. Scott Surovell and other northern Virginia senators of conspiring against her in her primary contest against fellow Sen. Lionell Spruill, the chamber's only incumbent-on-incumbent match-up. After Surovell and other members agreed to appear at a northern Virginia fundraiser with Spruill, Lucas accused her colleagues of wanting to boot her from office in order to prevent her from being in a position — due to her seniority — to serve as the powerful finance committee chair should she win reelection.
"How stupid do they think we all are?" she tweeted.
Surovell said he had not endorsed Spruill and would be happy to attend an event for Lucas. The primaries are "creating more conflict than I think many people would like to see, given what's a stake," he said.
Democratic Senate incumbents are facing challenges from a mix of current or former House members, a local elected official and political newcomers. Many are running to the left of the officeholders.
The latest campaign finance records showed Democratic Senate candidates with a nearly $5.5 million cash-on-hand advantage over Republican candidates. But Democrats also face the factor of funding from Clean Virginia, the group formed by a wealthy investor to counter the influence of Dominion Energy at the Capitol. The group, which largely backs Democratic candidates, has already cut big checks to the challengers of three incumbent senators.
Among them is Heidi Drauschak, who said in an interview that she got into the primary race against Democratic Sen. Dave Marsden in part because she saw the new district lines as a once-in-a-decade chance to truly challenge incumbents. Since the new maps were drawn by independent experts without regard to protecting incumbents, current officeholders are having to introduce themselves to many would-be constituents for the first time.
Drauschak, who is campaigning as an outsider eager to take on corporate interests and welcomed her first baby last week, said she's gotten some pushback for challenging Marsden, who's been in the Assembly since 2006. But she said voters deserve a choice in the heavily Democratic district — one of many where the people's representative in Richmond will likely be chosen in the primary.
Marsden said that with seniority comes an increased ability to deliver for a district, an argument being echoed by incumbents in other districts. He expressed confidence he would win the nomination.
"It's just a question of what I'm going to have to spend to win it," he said, adding that he'd prefer to be tapping his funds to help other Democrats in tough general election races.
Meanwhile, Republicans — who concede privately that plenty of work went on behind the scenes to avoid nomination contests — have been aiming to project a united front. Statewide officials have started issuing endorsements and hitting the campaign trail, and Youngkin's PAC recently touted record-breaking finance numbers as well as the hiring of several experienced operatives who will lead a coordinated campaign.
Virginia Democrats are "infighting" and "in complete disarray," Mason Di Palma, a spokesperson for the Republican State Leadership Committee, said in a statement that referenced Lucas' tweets.
Saslaw declined to comment on the Twitter dispute but called the RSLC's overall characterization "not even close to accurate, as usual."
"I'd much rather be us than them," he said.
The GOP hasn't been without its own conflict. A dispute over the nomination method in a Suffolk-centered Senate district led to a lawsuit, and two House incumbents are facing off in a particularly bitter contest. Republicans are also closely watching the primary outcomes in a handful of competitive districts, concerned about the possibility that a win by the furthest-right candidate could create a general election hardship.
Virginia is one of just a handful of states with legislative elections this year. The unusual election cycle and Virginia's quasi-swing state status mean the races often draw outsized attention as a potential bellwether for future national races.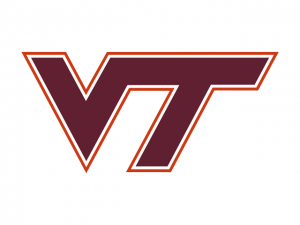 Last night, Virginia Tech's women made history against Ohio State. WFIR's Emma Thomas has more on their progression in the NCAA tournament:
SEATTLE (AP) — Virginia Tech coach Kenny Brooks stood at the stop of the ladder about to trim the final strands from the net when the familiar thumping beat started blaring through the speakers of the arena.
The Hokies' first Final Four berth deserved a little Metallica and a little "Enter Sandman."
Elizabeth Kitley scored 25 points and grabbed 12 rebounds, Georgia Amoore added 24 points and top-seeded Virginia Tech advanced to the Final Four with an 84-74 win over No. 3 seed Ohio State in the Seattle 3 Regional final on Monday night.
For the seventh time in the past 10 Final Fours there will be a first-time participant and it's the champions of the ACC, adding another accomplishment to the best season in school history.
Playing in its first regional final, Virginia Tech (31-4) won its 15th straight game and will head to the Final Four having not lost in more than two months. The Hokies will face LSU in the national semifinals on Friday in Dallas.
"We're not just going to the Final Four. We're in the Final Four. That's something that means the world to me," Brooks said.
Kitley, the Hokies 6-foot-6 center and leading scorer this season, took over on the interior in the second half. She scored the first seven points of the fourth quarter and her three-point play gave Virginia Tech a 70-60 lead.
Amoore hit her fourth 3-pointer of the game to push the lead to 13. Ohio State pulled within six in the final minute, but the Hokies were nearly perfect at the foul line down the stretch.
After the final buzzer sounded, "Enter Sandman" blasted throughout Climate Pledge Arena for the first time, setting off an even louder party for the Hokies fans in attendance.
And it played again as Brooks stood on the ladder above the celebration.
"I don't know if you envision it more than you dream it. Obviously this is not easy and one day I will sit back and realize how hard it was for us to get here and realize we are one of four teams standing," Brooks said.
Amoore shook off the scare of a potential injury in the first half to scored 16 points in the second half. She had a career-high 29 in the regional semifinal win over Tennessee. Cayla King added 12 points, all in the first half for the Hokies.
"This group, we all come from different places, but this year we came together because we all wanted the same thing," Kitley said. "It's so nice to be at this spot but we know that we don't want to be done either yet because we have so much fun playing together."
Taylor Mikesell led Ohio State (28-8) with 25 points, but 19 of those came in the first half. Mikesell didn't score the first 16 minutes of the second half before hitting a 3-pointer with 3:35 remaining.
Jacy Sheldon scored 19 and Big Ten freshman of the year Cotie McMahon added 18. But the pressure defense that Ohio State used to befuddle UConn into 25 turnovers in the regional semifinal was easily handled by Amoore and the Hokies in the opening minutes and mostly abandoned by the Buckeyes.
"I felt we were a little tired coming into it. We put so much energy into Saturday's game and we didn't quite have the same energy in the press," Ohio State coach Kevin McGuff said. "And when you don't have it, it's tough because you can really get but up on the back end and give up easy baskets."
Ohio State was looking to join its Big Ten Conference partner Iowa in reaching the Final Four for the first time in 30 years. The Buckeyes stayed with Virginia Tech shot-for-shot through a highly entertaining and high scoring first half.
But the shots that dropped in the first 20 minutes stopped falling in the second half. Ohio State shot 64% in the first half, including five 3-pointer from Mikesell, but that dropped to just 28% in the second half.
"We got the stops we wanted. We didn't make the most of them on offense," Sheldon said. "We didn't execute the way we wanted to. So props to them. They played a great game."
RARE COMPANY
Brooks is the third Black male coach to take a team to the women's Final Four and second since the field expanded to 64 teams in 1994. Winthrop McGriff with Cheyney in 1984 and Quentin Hillsman with Syracuse in 2016 were the others. Brooks is in his seventh season in Blacksburg.
"I do know that when I was trying to make a name for myself, there wasn't very many people that were doing it or advocating for people that looked like me. In this profession, I think that we belong. I think that there's a place for Black males to come in and be a positive influence," Brooks said before the Sweet 16.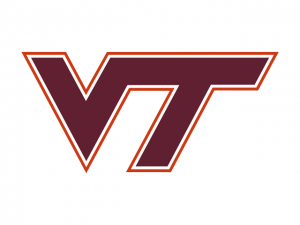 SEATTLE (AP) — Throughout this historic season for Virginia Tech, coach Kenny Brooks has repeated the belief that Elizabeth Kitley is the best player for the Hokies, but Georgia Amoore is the most important.
It was proven again Saturday with Amoore carrying Virginia Tech to a level it's never reached before in program history.
Amoore scored a career-high 29 points and the top-seeded Hokies advanced to the Elite Eight for the first time in school history with a 73-64 win over No. 4 seed Tennessee.
"I just want to win. All we have to do is keep winning to get people to talk about us, so we'll keep trying to win," Amoore said.
The Hokies (30-4) won their 14th straight game overall and advanced to a matchup with No. 3 seed Ohio State in the Seattle 3 Regional final on Monday night. Ohio State topped UConn in the first semifinal, ending the Huskies' streak of 14 straight Final Four appearances.
Amoore and the Hokies used a dominant stretch spanning the end of the second quarter and beginning of the third that built enough of a cushion to hold off Tennessee's valiant rally over the final 12 minutes.
Amoore attempted 19 3-pointers in the Hokies' second-round win, but shot only 14 this time around.
"She's only doing now what we see all the time. When the kids have to go out and guard her, they really tighten up their shoestrings because they know that there's something that can happen," Brooks said. "But she's phenomenal. She's as good as anybody in the country, in my opinion. She's playing with the utmost confidence and she's been playing like this ever since we really started this stretch."
Kayana Traylor added 14 points and Kitley scored 12 points despite sitting a big chunk of the first half with foul trouble. The ACC Tournament champions had reached the Sweet 16 only once previously in school history and are now one win away from the Final Four.
"I'm just so happy that I landed at such an amazing spot where we did exactly what we wanted to," Kitley said. "And it hasn't been easy and it's taken coach Brooks a few years, but what he's done with the program and the amount of time is incredible."
Jordan Horston led Tennessee (25-12) with 17 points. Rickea Jackson scored 15 and Jordan Walker added 12.
The Lady Vols reached the regional semifinals for the second straight season, but haven't been to the Elite Eight since 2016. And it was their offense that was so impressive in the first two rounds that disappeared against the Hokies.
"I felt like we were locked in and focused before the game. We had good energy in warmup, so nothing with that. But we just were a little stagnant on the offensive end," Walker said.
The Lady Vols scored 95 points in their first-round win over Saint Louis and followed up with 94 in an impressive blowout of Toledo. But Tennessee relied too much on perimeter shots early on, to the point coach Kellie Harper yelled at her team "who are we?" after attempting their 12th 3-pointer of the first half.
Tennessee made just 3 of 17 attempts from beyond the arc against the Hokies after making 11 of 22 in the win over Toledo.
"They did a good job with our first attack and we got really impatient," Harper said. "I thought we were really stagnant offensively, and therefore we were settling. We took way too many threes for us in the first half."
The Hokies closed the first half with a flourish, scoring the final eight points to take a 35-22 lead at the break. Amoore started the second half with her fourth 3-pointer of the game and Kitley scored on the interior and quickly a five-point game ballooned to a 40-22 Virginia Tech lead.
Tennessee trimmed the deficit to nine by the end of the third quarter and its surge continued into the fourth quarter. The Lady Vols capped the 19-4 run with Jasmine Powell's 3-pointer with 6:05 left and pulled with 53-52.
But turnovers and fouls started to mount and for the Lady Vols and Virginia Tech pushed its lead back to 11 on Amoore's jumper with 2:10 remaining.
"It was a challenge. I'm glad we pulled away from it," Amoore said. "It's what we're going to see with Ohio State with their press. Glad we got a little taste of it today. Now we know."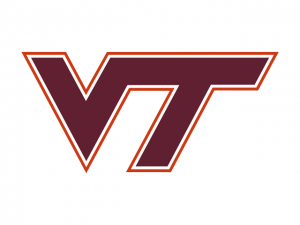 Georgia Amoore scored 21 points and top seed Virginia Tech held off No. 9 seed South Dakota State 72-60 on Sunday in the second round of the NCAA Tournament's Seattle 3 Region. Elizabeth Kitley added 14 points and 14 rebounds for the Hokies (29-4), who won their 13th consecutive game, to advance to the Sweet 16 for just the second time in program history. They will play the winner of Monday's matchup between No. 12 seed Toledo and No. 4 seed Tennessee. Virginia Tech also set a school record with its 29th win, breaking the mark of 28 set by the 1998-99 squad – the only other team in school history to advance to the Sweet 16.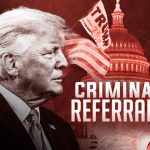 NEW YORK (AP) — Donald Trump said in a social media post that he expects to be arrested Tuesday as a New York prosecutor is eyeing charges in a case examining hush money paid to women who alleged sexual encounters with the former president.
Trump said in a post on his Truth Social network early Saturday that "illegal leaks" from the Manhattan district attorney's office indicate that "THE FAR & AWAY LEADING REPUBLICAN CANDIDATE & FORMER PRESIDENT OF THE UNITED STATES OF AMERICA, WILL BE ARRESTED ON TUESDAY OF NEXT WEEK."
Messages left Saturday with the district attorney's office were not immediately returned. Representatives for Trump did not immediately respond to calls for comment. Trump did not provide any details on social media about how he knew about the expected arrest. In his postings, he repeated his [allegations] that the 2020 presidential election he lost to Democrat Joe Biden was stolen and he urged his followers to "PROTEST, TAKE OUR NATION BACK!" That language evoked the message from the then-president that preceded the riot at the U.S. Capitol on Jan. 6, 2021.
Law enforcement officials in New York have been making security preparations for the possibility that Trump could be indicted. There has been no public announcement of any time frame for the grand jury's secret work in the case, including any potential vote on whether to indict the ex-president.