AP
RICHMOND, Va. (AP) — Virginia lawmakers gave final approval Saturday to a bill that will legalize marijuana for adult recreational use, but not until 2024, when retail sales of the drug would also begin.
With a compromise bill clearing the House and Senate, Virginia becomes the first Southern state to vote to legalize marijuana, joining 15 other states and the District of Columbia. The legislation now goes to Democratic Gov. Ralph Northam, who supports legalization.
The bill was a top priority for Democrats, who framed legalization as a necessary step to end the disparate treatment of people of color under current marijuana laws. But talks between Democrats in the House and Senate grew tense in recent days, and a compromise version of the massive bill did not emerge publicly until late Saturday afternoon.
"It's been a lot of work to get here, but I would say that we're on the path to an equitable law allowing responsible adults to use cannabis," said Sen. Adam Ebbin, the chief sponsor of the Senate bill.
Several Democrats said they hoped Northam would send the legislation back to them with amendments, including speeding up the date for legalization.
"If we have already made the decision that simple possession should be repealed, we could have done that today and ended the disproportionate fines on communities of color," said Sen. Jennifer McClellan.
"Let's be absolutely clear — this bill is not legalization, and there are a lot of steps between here and legalization," she said.
Northam's spokeswoman, Alena Yarmosky, said the governor "looks forward to continuing to improve this legislation."
"There's still a lot of work ahead, but this bill will help to reinvest in our communities and reduce inequities in our criminal justice system," she said.
Under the legislation, possession of up to an ounce (28.3 grams) of marijuana will become legal beginning Jan. 1, 2024, at the same time sales will begin and regulations will go into effect to control the marijuana marketplace in Virginia.
Under a provision Senate Democrats insisted on, the legislation will include a reenactment clause that will require a second vote from the General Assembly next year, but only on the regulatory framework and criminal penalties for several offenses, including underage use and public consumption of marijuana. A second vote will not be required on legalization.
The Senate had sought to legalize simple possession this year to immediately end punishments for people with small amounts of marijuana, but House Democrats argued that legalization without a legal market for marijuana could promote the growth of the black market.
Lawmakers last year decriminalized marijuana, making simple possession a civil penalty that can be punished by a fine of no more than $25.
House Majority Leader Charniele Herring said that while the legislation isn't perfect, it was a "justice bill."
"This moves us in a … direction to strike down and to address those institutional barriers, and over-policing, over-arrests, over-convictions of African Americans who do not use marijuana at a higher rate than our white counterparts, but we seem to get the brunt of criminal convictions," Herring said.
A recent study by the legislature's research and watchdog agency found that from 2010-2019, the average arrest rate of Black individuals for marijuana possession was 3.5 times higher than the arrest rate for white individuals. The study also found that Black people were convicted at a rate 3.9 times higher than white people.
The bill calls for dedicating 30% of marijuana tax revenue — after program costs — to a Cannabis Equity Reinvestment Fund. The money would be used to help communities that have been historically over-policed for marijuana crimes, with funds going toward scholarships, workforce development and job placement services, and low- or no-interest loans for qualified cannabis businesses.
Virginians who have a marijuana-related conviction, have family members with a conviction, or live in an area that is economically distressed could qualify as social equity applicants who would get preference for licenses to get into the marijuana marketplace as cultivators, wholesalers, processors and retailers.
The largest portion of the tax revenue from marijuana sales would go toward funding pre-K for at-risk kids.
The bill drew sharp criticism from the American Civil Liberties Union of Virginia and and other racial justice advocacy groups.
"Today, the Virginia General Assembly failed to legalize marijuana for racial justice. Lawmakers paid lip service to the communities that have suffered decades of harm caused by the racist War on Drugs with legislation that falls short of equitable reform and delays justice," the ACLU said in a tweet.
Groups that opposed legalization entirely have said they are concerned that it could result in an increase in drug-impaired driving crashes and the use of marijuana among youth.
Republican lawmakers spoke against the measure Saturday night, saying such a critical issue deserved a less rushed approach.
"I would say there are not more than two or three members of this body that have a clue about the comprehensiveness of what this bill does," said Senate Minority Leader Tommy Norment.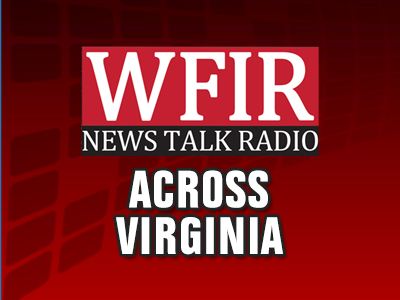 GOOCHLAND, Va. (AP) — Virginia State Police troopers were justified in using deadly force in the fatal shooting of a teenager after a chase last month, according to a grand jury decision made public Friday.
The Commonwealth's Attorney Office in Goochland County said in a statement that the grand jury, which convened Wednesday, was unanimous in determining criminal charges were not warranted for the two troopers in the Jan. 9 shooting death of Xzavier D, Hill, 18, of Charlottesville.
At the time, Virginia State Police said a trooper saw Hill's car speeding on Interstate 64 in Henrico County northwest of Richmond. They said the trooper attempted a traffic stop, but Hill refused and sped away. The teenager then tried to make a U-turn and became stuck in a median, according to the news release.
Two troopers approached Hill's car and repeatedly told him to exit the vehicle and show his hands, according to a news release said. That's when State Police say Hill displayed the firearm and was shot. State Police spokeswoman Corinne Geller said both troopers fired their weapons, and neither was hurt.
Authorities said a handgun was recovered from inside the Mercedes Benz that Hill was driving.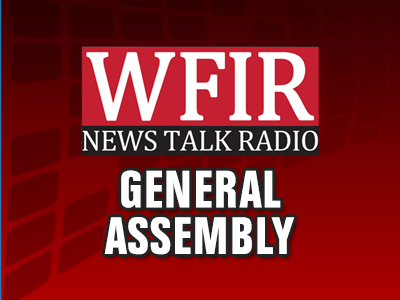 RICHMOND, Va. (AP) — The Democrat-led Virginia General Assembly finished much of its work for the year Saturday, passing the state budget, and approving a marijuana legalization bill and dozens of other pieces of legislation.
Lawmakers worked late into the night, putting the final touches on bills and hashing out last-minute compromises in conference committees. The part-time legislature effectively wrapped up a busy session that was reshaped due to the coronavirus pandemic, though they will convene briefly Monday for parliamentary reasons.
With Democrats in full control of the state government for a second straight year and facing key elections in the fall, the session has seen the passage of legislation that will bring more sweeping policy changes to Virginia. Lawmakers have voted to abolish the death penalty, expand job-training at community colleges, get more electric vehicles on the road and tighten gun laws.
"Our House Democratic Majority has kept its promise to protect families, keep Virginia healthy and rebuild our economy stronger," House Speaker Eileen Filler-Corn said in a statement.
Marijuana legalization was a top priority for Democrats and Gov. Ralph Northam, though it looked to be in trouble toward the end of the week. After days of difficult negotiations between members of the House and Senate, lawmakers sent a measure to Northam that would legalize up to an ounce of marijuana in 2024, at the same time retail sales would begin.
Lawmakers also gave final approval Saturday to a budget that funds key legislative priorities and pandemic relief efforts, boosts the state's reserve fund and gives state workers and state-supported employees a raise.
Also passed Saturday was legislation to add six new judges to Virginia's Court of Appeals.
Democrats said the additional judges are needed to expand the intermediate court's jurisdiction and give criminal defendants and civil litigants an automatic right of appeal, something every other state in the country now provides.
The legislation drew opposition from some Republicans who accused Democrats of "court packing" to try to change the political makeup of the court to push a liberal agenda.
Under current Virginia law, the only cases granted automatic hearings with the court are those involving domestic issues, such as divorces and adoptions; workers compensation claims; and administrative law cases. In all other civil cases, people must ask the Supreme Court of Virginia to hear their appeals.
In criminal cases, litigants must file a request for the court to hear an appeal, but the court only hears a fraction of those cases.
One key Democratic criminal justice reform bill died at the last minute. Negotiators working on a bill to eliminate mandatory minimum sentences failed to reach a compromise.
The original Senate bill sponsored by Sen. John Edwards called for eliminating nearly all mandatory minimum sentences attached to criminal offenses in Virginia — more than 200 — with the exception of the murder of a law enforcement officer, which would carry a mandatory sentence of life without the possibility of parole. In the House, Del. Mike Mullin sponsored a bill that called for eliminating mandatory minimums for approximately two dozen crimes, including various drug offenses, the illegal sale of alcohol, and some firearms offenses. The bill called for keeping mandatory minimums in place for violent crimes and sex offenses.
Many of the penalties were adopted in the 1990s as part of the tough-on-crime movement, which some lawmakers blame for mass incarceration.
Lawmakers also worked through a calendar of dozens of other bills Saturday. Among those that won final passage:
— Measures that would make it easier for first responders and certain health care workers who contract COVID-19 to get workers compensation pay.
— A Freedom of Information Act reform bill that would make criminal investigative files in cases that are no longer ongoing publicly available, with limited exceptions.
— A measure that would ban firearms within the state Capitol and the surrounding area.
The House of Delegates has done its work virtually this year due to the coronavirus pandemic, a setup that led to concerns from the Republican minority and some transparency advocates. The smaller Senate has been meeting at a science museum where the larger space allowed for social distancing.
After Monday's pro forma meeting, lawmakers will reconvene briefly in April to consider bills the governor returns with recommended changes.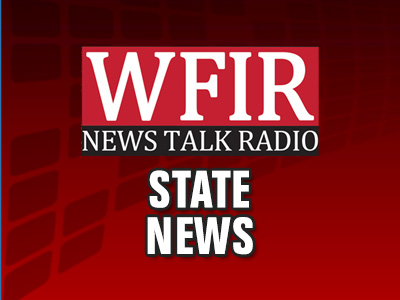 RICHMOND, Va. (AP) — Virginia lawmakers passed a bill that will ban the use of a person's perceived or actual sexual orientation or gender identity as a defense in court for the assault or murder of an LGBTQ person.
"It's done: We're banning the gay/trans panic defense in Virginia," Del. Danica Roem, D-Manassas, said in a Twitter post.
Roem introduced House Bill 2132, which passed the Senate 23-15 on Thursday with an amendment. The House approved the amendment in a 58-39 vote. The bill now heads to Gov. Ralph Northam's desk for a signature.
The Senate amendment adds oral solicitation, or hitting on someone, as an unacceptable justification for the gay or transgender panic defense.
The panic defense has historically been used in cases where a member of the LGBTQ community was attacked because of their actual or perceived sexual orientation or gender identity. Defendants use the panic defense to justify "heat of passion" murders or assaults.
"This (bill) means someone's mere existence as an LGBTQ person does not excuse someone else and does not constitute a reason of provocation to commit such a heat of passion attack," Roem said.
The statute does not dismiss traditional self-defense lawsuits. This means LGBTQ people can still be prosecuted for attacking someone.
There have been at least eight instances in Virginia where the panic defense was used, with the last case in 2011, according to Carsten Andresen, a researcher and criminal justice professor from Austin, Texas. He said he has tracked 200 homicide cases nationally where the panic defense was attempted. Andresen reached out to Roem in support of the bill.
His research included five murders and three assaults in Virginia between 1973 and 2011 that Andresen said used the panic defense to justify or excuse a defendant's violent actions. Mark Hayes murdered Tracie Gainer, a transgender woman, in 2002. Hayes claimed he "lost it" and murdered Gainer after engaging in sexual intercourse.
In 2011, Deandre Moore, age 18, pleaded guilty to killing 20-year-old Jacques Cowell by stabbing him multiple times. Cowell was openly gay and there were witness accounts that the two had a physical relationship. Moore received a 40-year prison sentence, with 15 years suspended.
"In these cases, criminal defense attorneys used gay and trans panic defense to put the victim (rather than the offender) on trial," Andresen wrote in support of the bill. He said use of the panic defense "suggests that it is permissible to commit violence" against LGBTQ people.
Sen. Joseph Morrissey, D-Richmond, spoke in opposition of the bill, saying lawmakers should not pass laws that prohibit defendants from making a defense and that lawmakers would be going "down a very slippery slope." Morrissey said any defendant who would offer the panic defense "would of course be rejected."
Sen. Jennifer McClellan, D-Richmond, said this is not the first time Virginia has expressly prohibited a defense. Legislators repealed in 2008 the code section that provided defense from carnal knowledge when a defendant marries a child 14 years or older.
"When we have found an affirmative defense to be abhorrent to public policy we have gotten rid of it," McClellan said.
McClellan said she wished she could agree with Morrissey that no judge would accept the panic defense, but referred back to the Virginia cases where it was used successfully.
"We know the bill is constitutional, we know also, the bill has existing precedence, which is why it has earned overwhelming bipartisan support in state houses across the country," Roem said.
The American Bar Association in 2013 recommended that local, state and federal legislatures curtail the availabilty and effectiveness of the gay and transgender panic defense. Roem said that similar bills have been implemented in other state legislatures. Virginia will become the 12th state to ban the panic defense, according to the policy organization Movement Advancement Project. The defense is also banned in the District of Columbia.
There are currently 39 states that allow the panic defense to be used in cases where hate crimes resulted in the assault or murder of an LGBTQ individual. This typically results in a murder charge being lessened to a charge of manslaughter or acquittal.
Roem said she worked with Wes Bizzell, president of the National LGBT Bar Association, to prepare the bill. She also thanked Judy Shephard, the mother of Matthew Shephard, for speaking in support of the bill in committee.
Matthew Shephard, a gay man, was murdered in 1998 in Laramie, Wyoming. The judge barred Aaron McKinney's defense lawyer from using the gay panic defense in the murder trial. McKinney said Shepard's advances triggered memories of sexual abuse he suffered as a child. Police said the crime was motivated by robbery, but Shepard's sexual orientation likely made him the target. There were four people involved in the brutal crime. Two were found guilty of murder and two were charged with being an accessory after the fact to first-degree murder.
Roem was in high school when Matthew Shephard was murdered. She said the case had a profound effect on her and prevented her from coming out due to a fear of being ostracized and attacked.
"It was requested to me by one of my Manassas Park student constituents who's out, hoping not to have to live in the same fear in 2021 that I did in 1998," Roem said of the bill.
Roem said there are people who don't believe hate crimes such as the one against Shephard happen today in Virginia. She affirmed that they do happen, and she believes it is time to do something about it.
"We have to look at this from the perspective of 'what do we do to make an affirmative statement that LGBTQ lives matter, and that you can't just kill us for existing," Roem said.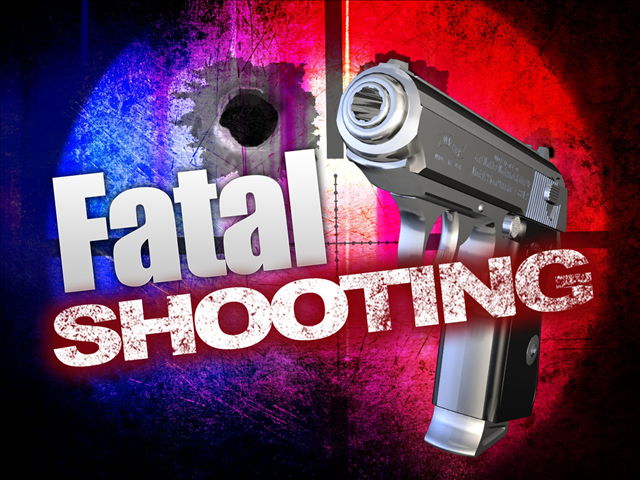 STANLEY, Va. (AP) — A police officer in a Virginia town was shot and killed by a driver during a traffic stop before he could get out of his patrol vehicle, authorities said.
Officer Dominic "Nick" J. Winum, 48, was fatally shot in the town Friday afternoon, Stanley Police Chief Ryan Dean said in a statement.
News outlets reported Winum was shot by Dakota G. Richards, 29, before he could get out of his patrol vehicle. He was later pronounced dead at the scene.
Virginia State Police told news outlets Richards ran away but was later found hiding in a barn. The suspect reportedly made a "threatening movement" and was shot and killed by officers.
It was unclear what led up to the traffic stop.
Winum had been with Stanley police since 2016, Dean stated. Before that, Virginia State Police said he had been a state trooper.
RICHMOND, Va. (AP) — A statue of segregationist Harry F. Byrd Sr., who served as Virginia's governor and a U.S. senator, will be removed from the state capitol grounds under a bill that won bipartisan final approval from lawmakers Tuesday.
By a vote of 36-3, the Senate advanced the measure that had already cleared the House, sending it to Gov. Ralph Northam, who supports it.
Byrd, a Democrat, ran the state's most powerful political machine for decades until his death in 1966 and was considered the architect of the state's racist "massive resistance" policy to public school integration.
The larger-than-life statue was erected in 1976 and located a stone's throw from the Capitol. It depicts Byrd with a copy of the federal budget. A nearby plaque says the statue was dedicated in appreciation of Byrd's "devotion throughout a long public career to governmental restraint and programs in the best interest of all the people of Virginia."
Jones' bill directs the state Department of General Services to remove the statue from Capitol Square and store it until the General Assembly determines what should be done with it.
RICHMOND, Va. (AP) — State lawmakers gave final approval Monday to legislation that will end capital punishment in Virginia, a dramatic turnaround for a state that has executed more people in its history than any other.
The legislation repealing the death penalty now heads to Democratic Gov. Ralph Northam, who has said he will sign it into law, making Virginia the 23rd state to stop executions.
Virginia's Democratic majority, in control of the General Assembly for a second year, pushed the repeal effort, arguing that the death penalty has been applied disproportionately to people of color, the mentally ill and the indigent. Republicans raised concerns about justice for victims and their family members, and said there are some crimes that are so heinous that the perpetrators deserve to be executed.
Historically, Virginia has used the death penalty more than any other state, executing nearly 1,400 people since its days as a colony, according to the Death Penalty Information Center. Since the U.S. Supreme Court reinstated the death penalty in 1976, Virginia, with 113 executions, is second only to Texas.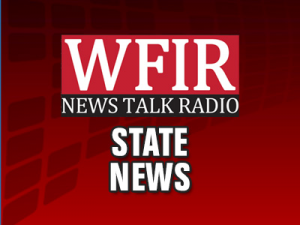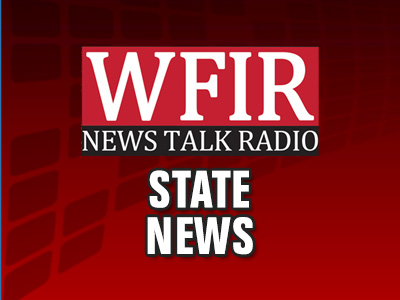 RICHMOND, Va. (AP) — Virginia lawmakers have passed bills that allow certain first responders to file workers' compensation benefits for being disabled from COVID-19, but still need to reach agreement on some differences.
The measures would make COVID-19 an occupational disease for firefighters, emergency medical services personnel and law enforcement or correctional officers and allow these individuals to file for workers' compensation benefits.
The workers' dependents also would be eligible for benefits if the workers die from COVID-19. Occupational diseases arise out of and in the course of employment, according to state law, and include hepatitis, meningococcal meningitis, tuberculosis or HIV.
Senate Bill 1375, sponsored by Sen. Richard Saslaw, D-Fairfax, and House Bill 2207, introduced by Del. Jay Jones, D- Norfolk, had mostly unanimous support..
The main difference is that the House bill would extend the compensation to regional jail officers. The Senate also rejected an amendment by the House that would allow compensation for cases going back to March 2020. The bills would apply to persons diagnosed with COVID-19 on or after July 1, and whose death or disability from COVID-19 occurred on or after that same date, Del. Kaye Kory, D-Falls Church said in an email. She is the Senate bill's House patron.
The workers and their dependents must meet certain requirements to be eligible for workers compensation. The bill provides that the COVID-19 virus is established by a positive diagnostic test, along with an incubation period consistent with COVID-19 and symptoms of COVID-19 that require medical treatment.
The bill would add COVID-19 to the work-related diseases that would prevent certain first responders or corrections officers from working and would cause them to lose their income, Kory said.
"In this time of pandemic emergency, our first responders are likely to be exposed to the coronavirus on the job, and should be protected if exposed to this dangerous virus," Kory said in a statement. "I believe that adding this unemployment eligibility condition to the other work-related disabling conditions in our Code, is the fair and just thing to do."
It would cost an estimated $2.5 million to $3.3 million to implement the Senate legislation, according to a Senate Finance and Appropriations committee held in early February. The House bill would cost significantly more if it allowed compensation for cases going back to March 2020.
There was some opposition to Jones' bill during a January House subcommittee meeting. Jeremy Bennett, director of intergovernmental affairs at the Virginia Association of Counties, which seeks to represent the interests of counties in the state, urged legislators to vote against the House bill. He said local governments and risk insurance providers haven't budgeted for additional payments that the new law would require. The bill should only be approved if the state provides local governments with additional funding.
Lawmakers agreed Friday to a conference committee to resolve legislative differences.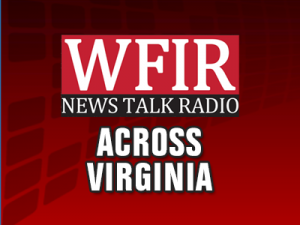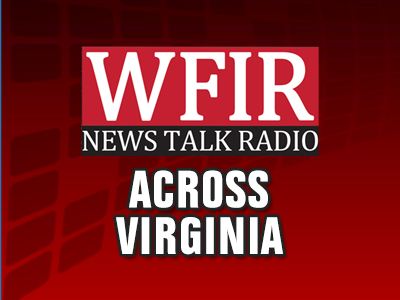 CAPE CANAVERAL, Fla. (AP) — A space station supply ship named after the Black NASA mathematician featured in the movie "Hidden Figures" rocketed into orbit Saturday, the 59th anniversary of John Glenn's historic launch.
Northrop Grumman's Cygnus capsule — dubbed the S.S. Katherine Johnson — should reach the International Space Station on Monday following its launch from Virginia's eastern shore.
Johnson died almost exactly a year ago at age 101.
"Mrs. Johnson was selected for her hand-written calculations that helped launch the first Americans into space, as well as her accomplishments in breaking glass ceiling after glass ceiling as a Black woman," Frank DeMauro, a Northrop Grumman vice president, said on the eve of liftoff. "A homework assignment for all of you is to go watch that movie after the Cygnus launch."
Johnson's numbers contributed to the Feb. 20, 1962, flight in which Glenn became the first American to orbit the world. The film, released in late 2016, depicted the effort put forth by Johnson and other Black women at NASA's Langley Research Center in Hampton, Virginia, during the early days of space exploration. Langley is 100 miles (160 kilometers) from the launch site at Wallops Island.
Northrop Grumman launched the 4-ton shipment for NASA in the early afternoon from Wallops, where temperatures were just above freezing. The Antares rocket was visible from the Carolinas to Connecticut, at least where skies were clear.
This will be the space station's second delivery in less than a week. A Russian capsule pulled up Wednesday with apples and oranges, among other things.
"Oh, we love fresh food!!!" tweeted Japanese astronaut Soichi Noguchi. He noted that the space station flew over Virginia just 10 minutes ahead of Saturday's launch.
Noguchi and his six U.S. and Russian crewmates can expect more apples once the Cygnus arrives, along with tomatoes, nuts, smoked salmon, Parmesan and cheddar cheeses, caramels and coconut strips.
The capsule also holds 120,000 tiny roundworms for a muscle experiment, as well as off-the-shelf computer equipment to increase data processing speed at the space station. Also flying: radiation detectors intended for NASA's astronaut moon-landing program, and a new system to convert more of the astronauts' urine into drinking water.
It is Northrop Grumman's 15th station supply run for NASA. SpaceX is NASA's other shipper.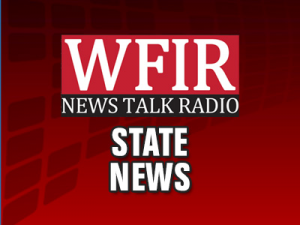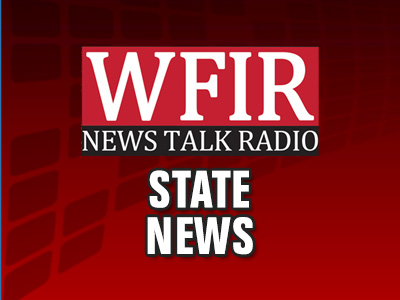 FALLS CHURCH, Va. (AP) — A federal judge has rejected an appeal from a former University of Virginia lacrosse player that his 2012 murder conviction should be tossed out because of a claim the jury improperly consulted a dictionary.
George Huguely V is serving a 25-year sentence for the 2010 slaying of Yeardley Love, who was herself a lacrosse player at U.Va. and was two weeks away from graduation when she was killed.
Huguely has filed multiple unsuccessful appeals. But in a ruling in December, U.S. District Judge Thomas Cullen in Roanoke opened up a narrow window for Huguely and ordered an evidentiary hearing to be held to determine whether the jury improperly used a dictionary to look up the definition of "malice."
A finding of malice was necessary to convict Huguely of murder, and his appellate attorneys argued that using a dictionary would be equivalent to reviewing inadmissible evidence; jury instructions already contained a detailed legal definition of malice that should have guided the jury's discussions.
At a virtual hearing Friday, Cullen dismissed the appeal and said the juror's claim that a dictionary was used was outweighed by testimony of 26 other witnesses to the contrary, according to Attorney General Mark Herring's office, which argued to uphold the conviction.
In court papers, Cullen had previously noted that the juror's claims about use of a dictionary were inconsistent, and that the dictionary was alternately described as a single sheet of paper, a collection of papers and a hardbound book.
Attorneys for Huguely indicated to the judge at the conclusion of Friday's hearing that they plan to appeal. Jon Sheldon, one of Huguely's attorneys, declined to comment after the hearing.
The jury convicted Huguely, of Chevy Chase, Maryland, of second-degree murder at a high-profile trial in 2012. It rejected a first-degree murder conviction that could have resulted in a life sentence