AP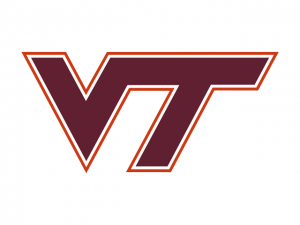 CLEMSON, S.C. (AP) — Hunter Tyson had the option to pass, drive or shoot on Clemson's final play. Tyson chose to follow coach Brad Brownell's main instruction in the time out with the Tigers down by two: "If you're open, shoot it."
Tyson did, making a 3-pointer with 12 seconds to go to lift the 19th-ranked Tigers to a dramatic, 51-50 victory over Virginia Tech on Saturday.
Tyson had missed five of his previous six from behind the arc. Yet, Brownell called his number.
"They stayed confident, drew up a play for me and I shot it pretty well," Tyson said.
Did you have any doubts it wouldn't go in?
"No," Tyson said with a smile.
PJ Hall had 20 points and eight rebounds while Tyson finished with 12 points and nine boards as Clemson (16-4, 8-1 ACC) continued its surprise run atop the Atlantic Coast Conference.
"I just felt like he was going to make a play today," Brownell said of Tyson, who had five straight double-doubles in ACC play earlier this season.
Tyson's play helped the Tigers bounce back from their first league loss after returning to the Top 25, at Wake Forest 87-77, on Tuesday.
Brownell acknowledged it was not an "aesthetically pleasing" game — both teams shot under 39% and combined to go 9 of 40 on 3s — but his players kept up their rugged defense to keep within reach after the Hokies rallied from five down to lead in the final three minutes.
Virginia Tech was still up 50-48 on Grant Basile's foul shot before Tyson's big moment.
The Hokies had a final chance, but Hunter Cattoor's 3 was off the mark and Tyson came up with the ball, holding it high as time ran out.
The sold-out crowd erupted as it had moments before as Tyson's shot went through.
Brownell said the game was important to show Clemson, which came in averaging nearly 76 points a game, can win in different styles. "This is when you have a good team," he said.
Clemson, which trailed 33-26 early in the second half, had regained momentum after Hall's three-point play built a 44-39 lead with less than eight minutes left over the cold-shooting Hokies, who were in the midst of a 1-for-16 run from the field. But Michael Collins Jr.'s 3 and Basile's inside shot tied things at 44 to set up the final stretch.
Basile, who led the Hokies with 13 points, missed the second of two foul shots with 21.5 seconds to hold a 50-48 edge.
For Virginia Tech, coach Mike Young said there's plenty of time to regain its footing.
"You turn the page and move on with the hand we've been dealt," he said.
BIG PICTURE
Virginia Tech: The Hokies were way off target throughout the second half, finishing the period with only six field goals on 25% shooting. From long range, they were worse as they went just 2 of 11 behind the arc.
Clemson: The Tigers need injured junior point guard Chase Hunter back in a hurry. Without him there this week, Clemson fell at Wake Forest and was in a tight one throughout with the Hokies.
CLEMSON INJURIES
Brownell was unsure when his two injured players, Alex Hemenway and Hunter, might return. Hemenway, a senior who's perhaps the team's most reliable 3-point shooter, has missed the past eight game. Hunter has missed the last two. Brownell said both are expected back at some point this season, although he couldn't pinpoint when.
UP NEXT
Virginia Tech returns home to play Duke on Monday night.
Clemson hosts Georgia Tech on Tuesday night.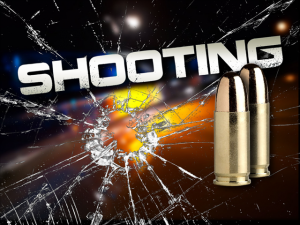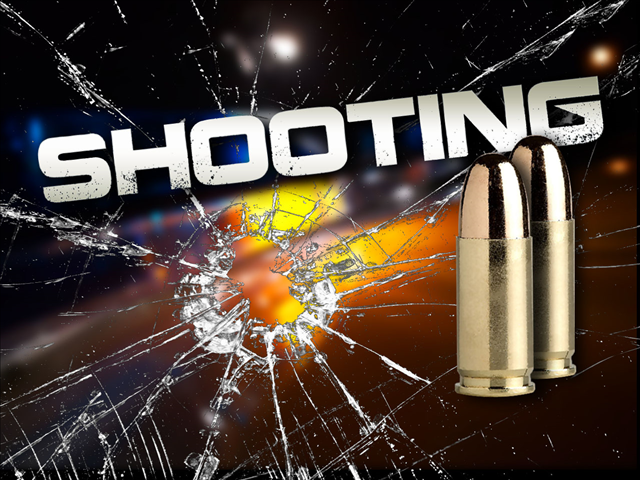 MONTEREY PARK, Calif. (AP) — A gunman opened fire at a Los Angeles-area ballroom dance studio following a Lunar New Year celebration, killing 10 people and setting off a manhunt for the suspect in the nation's fifth mass killing this month.
Another 10 people were wounded and were taken to hospitals, where their conditions ranged from stable to critical, Capt. Andrew Meyer of the Los Angeles Sheriff's Department said Sunday.
The scene unfolded late Saturday in Monterey Park, a city of about 60,000 people on the eastern edge of Los Angeles that is composed mostly of Asian immigrants from China or first-generation Asian Americans.
When officers arrived at the studio around 10:30 p.m., people were "pouring out of the location screaming," Meyer said. He said officers then went into the ballroom and found victims as firefighters treated the wounded.
Meyer gave no description of the male suspect or the weapon he used and offered no explanation for why police gave no information on the shooting for hours while the assailant apparently remained on the run.
He said it was too early in the investigation to know if the gunman knew anyone at the ballroom or if it was a hate crime.
"We will look at every angle," Meyer said.
The shooting happened in the heart of downtown Monterey Park where red lanterns decorated the streets for the Lunar New Year festivities. A police car was parked near a large banner that proclaimed "Happy Year of the Rabbit!"
The celebration in Monterey Park is one of California's largest and had attracted tens of thousands throughout the day.
Two days of festivities, which have been attended by as many as 100,000 people in past years, were planned. But officials canceled Sunday's events following the shooting.
Tony Lai, 35, of Monterey Park was stunned when he came out for his early morning walk to learn that the noises he heard in the night were gunshots.
"I thought maybe it was fireworks. I thought maybe it had something to do with Lunar New Year," he said. "And we don't even get a lot of fireworks here. It's weird to see this. It's really safe here. We're right in the middle of the city, but it's really safe."
The tragedy marked not just the fifth mass killing in the U.S. since the start of the year but also the deadliest since May 24, when 21 people were killed in a school in Uvalde, Texas, according to The Associated Press/USA Today database on mass killings in the U.S.
The database also shows that 2022 was also one of the nation's worst years in terms of mass killings, with 42 such attacks — the second-highest number since the creation of the tracker in 2006. The database defines a mass killing as four people killed not including the perpetrator.
The latest violence comes two months after five people were killed at a Colorado Springs nightclub.
The White House said President Joe Biden was briefed on the situation by Homeland Security Adviser Elizabeth Sherwood-Randall.
Attorney General Merrick Garland was also briefed, Justice Department spokesperson Dena Iverson said.
The shooting occurred at Star Ballroom Dance Studio, a few blocks from city hall on Monterey Park's main thoroughfare of Garvey Avenue, which is dotted with strip malls of small businesses whose signs are in both English and Chinese. Cantonese and Mandarin are both widely spoken, Chinese holidays are celebrated, and Chinese films are screened regularly in the city.
The business offered dance lessons from Tango to Rumba to the Fox Trot, and rented its space for events. On Saturday, its website said it was hosting an event called "Star Night" from 8 p.m. to 11:30 p.m..
Seung Won Choi, who owns the Clam House seafood barbecue restaurant across the street from where the shooting happened, told The Los Angeles Times that three people rushed into his business and told him to lock the door.
The people said to Choi that there was a shooter with a gun who had multiple rounds of ammunition on him.
Wong Wei, who lives nearby, told The Los Angeles Times that his friend was in a bathroom at the dance studio when the shooting started. When she came out, he said, she saw a gunman and three bodies.
The friend then fled to Wei's home at around 11 p.m., he said, adding that his friends told him that the shooter appeared to fire indiscriminately with a long gun.
Police were investigating another incident in the nearby city of Alhambra, where a similar business, the Lai Lai Ballroom, had police tape across its front door and an officer guarding it.
Detectives could be seen working near the open back door, where a woman wearing gloves was carefully examining the door handle as though checking for prints.
Officials gave no details on what had happened and it was unclear whether the incident was connected to the Monterey Park shooting.
___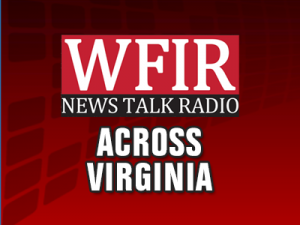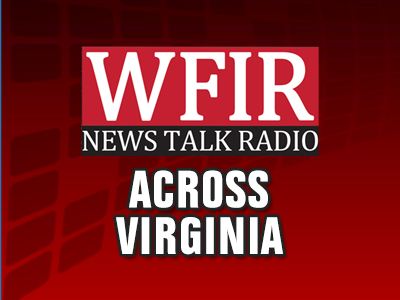 RICHMOND, Va. (AP) — Legislation that would give inmates in Virginia prisons free phone calls and email access and reduce the costs of food and other commissary items in local jails won approval Friday from a Democrat-led Senate committee. The bills are expected to face longer odds in the Republican-controlled state House.
Inmate advocates who support a bill sponsored by state Sen. Jennifer Boysko to allow prison inmates access to free communications said the costs for inmates to keep in touch with their loved ones can reach hundreds of dollars a month and often put the families of inmates in debt. They also said that keeping in touch with family members during incarceration is an important benefit that helps inmates stay connected with a support system that makes it easier for them to reenter society after they complete their sentences.
"It will allow for fathers to have a constant contact with their children, (so) that when they're released or their time is up from prison, that will add a smoother transition for them to welcome back into the home, back into their community," Richard Walker, a formerly incarcerated convicted felon, told the Senate Rehabilitation and Social Services Committee.
A separate bill sponsored by Sen. Joe Morrissey would eliminate or cap fees charged to inmates in local and regional jails, including fees charged for snacks, hygiene products and other items inmates buy in jail commissaries. The bill, which calls for pricing goods sold in commissaries at a maximum of 10% above typical market rates for such items, faces strong oppositions from sheriffs, who run the jails and say the fees are used to pay for rehabilitative, educational and recreational programs for inmates.
"I'm trying to be reasonable and fair, but I also don't want to see the value of the programs that we have go away because we lack funding," said Henrico County Sheriff Alisa Gregory.
Morrissey said the costs for inmate communications vary widely among jails around the state, with some relatively low, but others with what he called "exorbitant" prices. He cited one jail he said charges $14.30 for a 15-minute phone call and another that charges 53 cents for every email.
"The gouging of prisoners — it's not the way we operate in a decent society," Morrissey said after the hearing.
It was not immediately clear how much the state would have to pay to make up for the revenue that would be lost if communications fees are eliminated and fees for commissary items are reduced. Both bills were referred to the Finance & Appropriations Committee. If approved, the bills would then go to the full Senate for a vote.
The bills are expected to face a more difficult time in the House of Delegates, where Republicans hold a 52-48 majority. A similar jail fees bill proposed by Democratic Del. Irene Shin was rejected by a House subcommittee on Thursday.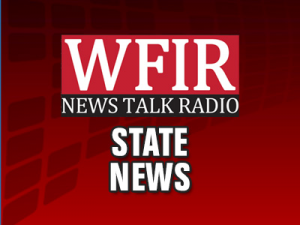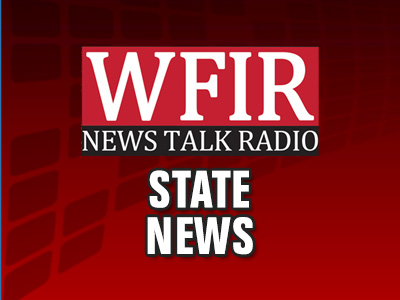 ALEXANDRIA, Va. (AP) — Amazon Web Services plans to invest $35 billion in new data centers in Virginia under a deal with the state, Gov. Glenn Youngkin announced Friday.
Millions of dollars in incentives to close the deal still require legislative approval, but General Assembly leaders in both parties expressed support in a news release issued by Youngkin's office.
Still, data centers have become a politically volatile topic, particularly in northern Virginia, where the structures are increasingly common and where neighbors are voicing noise and environmental concerns.
Data centers house the computer servers and hardware required to support modern internet use, and demand continues to increase. But the data centers require high-powered fans and extensive cooling capacity that can generate noise. They also consume huge amounts of electricity that can require construction of high-voltage transmission lines to support them.
Bills proposed in the legislature this year would increase regulate where centers could be located.
The governor's office said the locations of the data centers, to be built by 2040, will be determined at a later date. But tech companies prefer northern Virginia because it is close to the historical backbone of the internet, and proximity to those connection points provides nanoseconds of advantage that are of importance to tech companies that rely on the servers to support financial transactions, gaming technology and other time-sensitive applications.
Bill Wright, a Prince William County resident who opposed a massive data center expansion recently approved by the county's Board of Supervisors over considerable community opposition, said Friday's announcement shows that "the influence of big tech money has become intoxicating to our politicians."
He said that he does not object to data centers in and of themselves and hopes that the state will place them in areas that don't harm the environment, and in rural areas where jobs are needed. But he expressed skepticism that the state is willing to stand up to tech companies that want the centers in northern Virginia.
"Northern Virginia is being overwhelmed by these things," Wright said. "We may as well start calling ourselves the Commonwealth of Amazon."
Suzanne Clark, a spokeswoman the the Virginia Economic Development Partnership, said Amazon Web Services is exploring several site locations "in collaboration with the Commonwealth" but did not specify any sites.
Northern Virginia has been a tech hub since the formation of the internet, and now hosts more data centers than the next five largest U.S. markets combined, according to the Northern Virginia Technology Council. They have also proven to be a cash cow for local governments that embrace them — data centers now provide for more than 30 percent of the general fund budget of Loudoun County, a suburb of the nation's capital with more than 400,000 residents.
Another data center opponent, Elena Schlossberg with the Coalition to Protect Prince William County, expressed dismay that Youngkin felt emboldened to announce a data center deal in a year when state and local officials are all on the election ballot in Virginia — and as community concern over data centers is growing.
"That is just mind-boggling that he does not see that communities are uniting" in opposition to data centers, she said.
In a tweet, Youngkin spokeswoman Macaulay Porter said $35 billion represents the largest capital investment in Virginia history. In terms of jobs, the governor's office said it is expected to generate more than 1,000 jobs across the state. That pales in comparison to the 25,000 jobs associated with Amazon's decision in 2018 to build a second headquarters in Arlington County.
The deal calls for Amazon to receive incentives from a new Mega Data Center Incentive Program, as well as a grant of up to $140 million for workforce development site improvements and other costs. Both will require legislative approval.
The exact amount of the grant under the incentive program will depend on how many jobs are created, according to the enabling legislation under consideration by the General Assembly. It will also include temporary exemptions from a sales and use tax levied on data centers in Virginia.
State Sen. Chap Petersen, D-Fairfax, is sponsoring legislation that would restrict the placement of data centers near natural or historic resources. Petersen said Virginia risks being overwhelmed by data centers if protections aren't put in place.
"In my opinion, the data centers are short-term financial gains with long-term environmental consequences. Industrial buildings with no actual workers are not the economy of the future," he said. "In fact, they may well be obsolete in a decade. Meanwhile, we are losing valuable farmland and historic sites."
An Amazon Web Services spokesman declined to comment on the record over how many data centers are planned and Amazon's preferences for where to locate them.
NORFOLK, Va. (AP) — A U.S. Army lieutenant who was pepper sprayed, struck and handcuffed by police in rural Virginia, but never arrested, will argue to a jury that he was assaulted and falsely imprisoned and that his vehicle was illegally searched.
Video of the 2020 traffic stop got millions of views the next year after Caron Nazario filed the federal lawsuit that is now being heard, highlighting fears of mistreatment among Black drivers and intensifying the scrutiny of the boundaries of reasonable, and legal, police conduct.
The episode also served as a grim signal to many Black Americans that military uniforms don't necessarily protect against abuse of authority by law enforcement.
The trial is scheduled to begin Monday in federal court in Richmond.
Video shows Windsor police officers Daniel Crocker and Joe Gutierrez pointing handguns at a uniformed Nazario behind the wheel of his Chevy Tahoe at a gas station. The officers repeatedly commanded Nazario to exit his SUV, with Gutierrez warning at one point that Nazario was "fixing to ride the lightning" when he didn't get out.
Nazario held his hands in the air outside the driver's side window and continually asked why he was being stopped.
Nazario also said: "I'm honestly afraid to get out."
"You should be," Gutierrez responded.
Nazario stayed in the vehicle. Gutierrez went on to pepper spray him through the open window. Once Nazario exited the SUV, the officers commanded him to get on the ground, with Gutierrez using his knees to strike Nazario's legs, the lawsuit states.
Since the traffic stop, Nazario has developed anxiety, depression and PTSD, according to his lawsuit. He has been unable to leave home at times due to "hypervigilance regarding the potential for harassment by law enforcement," court filings state.
A psychologist found that Nazario, who is Black and Latino, suffers from race-based trauma associated with violent police encounters, which can exacerbate injuries "in ways that do not commonly affect the white populations."
"The officers involved not only assaulted Mr. Nazario, but pointed their weapons directly at him and, at some point during the encounter, threatened to kill him," the suit alleges. "Mr. Nazario recalls that he thought he was going to die that evening."
Nazario is suing Crocker and Gutierrez. Crocker is still on the force, but Gutierrez was fired in April 2021, the same month Nazario filed his lawsuit.
The men deny ever threatening to kill Nazario. They contend that Nazario misconstrued Gutierrez's statement that Nazario was "fixing to ride the lightning." Gutierrez spoke those words while holstering his gun and drawing his Taser and was referencing his stun gun, not an execution, according to court filings.
Crocker and Gutierrez argue that they performed their duties within the law after Nazario failed to immediately pull over and refused to exit his vehicle. Plus, a federal judge already found they had probable cause to stop Nazario for an improperly displayed license plate, and to charge him with eluding police, as well as obstruction of justice and failure to obey.
"To the extent Mr. Nazario claims mental anguish or other psychological injuries, Mr. Nazario is still in the Virginia National Guard — there is no evidence he has been medically retired or otherwise discharged in connection with this incident," according to a trial brief filed by Gutierrez in late November. "In fact, shortly after the traffic stop, Mr. Nazario deployed to Washington, D.C. in support of the January 6, 2021 disturbance."
Nazario, a medical officer, said he arrived after the insurrection occurred, according to a deposition.
Besides Nazario's lawsuit, fallout from the traffic stop includes a lawsuit brought by the state attorney general that alleges Windsor discriminated against Black Americans. The small town is about 70 miles (110 kilometers) southeast of Richmond.
In August, a special prosecutor determined that Gutierrez should not be criminally charged but should be investigated for potential civil rights violations.
"Although I find the video very disturbing and frankly unsettling, Gutierrez's use of force to remove Nazario did not violate state law as he had given multiple commands for Nazario to exit the vehicle," special prosecutor Anton Bell said in his report.
U.S. District Judge Roderick C. Young also narrowed the scope of Nazario's lawsuit. In August, Young ruled that federal immunity laws shield Crocker and Gutierrez from Nazario's claims that they violated his constitutional protections against excessive force and unreasonable seizure, as well as Nazario's right to free speech by threatening him with arrest if he complained about their behavior.
Nazario can present claims under state law of false imprisonment and assault and battery to a jury, the judge ruled. The judge also found Crocker liable for illegally searching for a gun in Nazario's SUV, leaving the question of damages on that point to a jury. Nazario had a concealed-carry permit for the weapon.
The jury will also consider whether Gutierrez is liable for the illegal search. The former officer denies he knew Crocker was conducting the search.
Nazario's attorneys are expected to present evidence regarding Gutierrez's professional history, including an unrelated suspension without pay for excessive force.
That episode happened during a 2019 traffic stop while Gutierrez served as a sheriff's deputy in Isle of Wight County. Gutierrez drew his weapon on the driver during the two times the man exited his vehicle and held him at gunpoint for nearly four minutes until another officer arrived, according to court filings.
While trying to handcuff the man, Gutierrez grabbed him by his neck and "forced his face into the pavement while attempting to place him on his stomach," the findings stated. The man suffered a facial injury that required medical attention.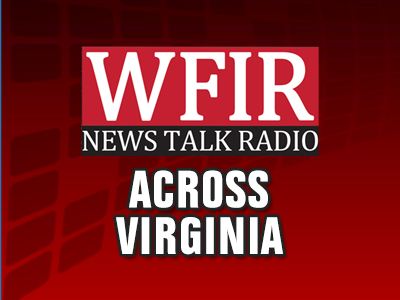 NORFOLK, Va. (AP) — A 6-year-old student shot and wounded a teacher at his school in Virginia during an altercation inside a first-grade classroom Friday, police and school officials in the city of Newport News said.
Experts said a school shooting involving a 6-year-old is extremely rare, although not unheard of, while Virginia law limits the ways in which a child that age can be punished for such a crime.
No students were injured in the shooting at Richneck Elementary School, police said. The teacher — a woman in her 30s — suffered life-threatening injuries. Her condition had improved somewhat by late afternoon, Newport News Police Chief Steve Drew said.
"We did not have a situation where someone was going around the school shooting," Drew told reporters, later adding that the gunshot was not an accident.
Drew said the student and teacher had known each other in a classroom setting.
He said the boy had a handgun in the classroom, and investigators were trying to figure out where he obtained it. The police chief did not provide further details about the shooting, the altercation or what happened inside the school.
Joselin Glover, whose son is in fourth grade, told The Virginian-Pilot newspaper she got a text from the school stating that one person was shot and another was in custody.
"My heart stopped," she said. "I was freaking out, very nervous. Just wondering if that one person was my son."
Carlos, her 9-year-old, was at recess. But he said he and his classmates were soon holed up in the back of a classroom.
"Most of the whole class was crying," Carlos told the newspaper.
Parents and students were reunited at a gymnasium door, Newport News Public Schools said via Facebook.
The police chief did not specifically address questions about whether authorities were in touch with the boy's parents, but said members of the police department were handling that investigation.
"We have been in contact with our commonwealth's attorney (local prosecutor) and some other entities to help us best get services to this young man," Drew said.
Newport News is a city of about 185,000 people in southeastern Virginia known for its shipyard, which builds the nation's aircraft carriers and other U.S. Navy vessels.
Richneck has about 550 students who are in kindergarten through fifth grade, according to the Virginia Department of Education's website. School officials have already said that there will be no classes at the school on Monday.
"Today our students got a lesson in gun violence," said George Parker III, Newport News schools superintendent, "and what guns can do to disrupt, not only an educational environment, but also a family, a community."
Virginia law does not allow 6-year-olds to be tried as adults.
In addition, a 6-year-old is too young to be committed to the custody of the Department of Juvenile Justice if found guilty.
A juvenile judge would have authority, though, to revoke a parent's custody and place a child under the purview of the Department of Social Services.
A school shooting involving a 6-year-old is extremely rare, said James Alan Fox, a criminologist at Boston's Northeastern University.
Fox told The Associated Press Friday evening that he could think of one previous incident involving a child that age.
In 2000, a 6-year-old boy fired a bullet from a .32-caliber gun inside Buell Elementary near Flint, Michigan, 60 miles (96 kilometers) from Detroit, striking 6-year-old Kayla Rolland in the neck, according to an AP article from the time. She died a half-hour later.
Fox analyzed school shooting data sets going back to 1970 from the Center for Homeland Defense and Security, which is located at the Naval Postgraduate School in Monterey, California. He said the data listed school shootings involving children ages 7, 8, 9 and older, but not 6-year-olds.
Another factor that stands out about the Virginia shooting is that it occurred in a classroom, Fox said. Many occur outside a school building where students are unsupervised.
From 2010 through 2021, there were more than 800 school-related shootings in K-12 schools that involved 1,149 victims. Thirty percent of those occurred in the school building, said Fox, who published the 2010 book, "Violence and Security on Campus: From Preschool Through College."
"There are students who killed teachers, more typically high school students," Fox said. "I don't know of other cases where a 6-year-old shot a teacher."
___
Barakat reported from Falls Church, Virginia.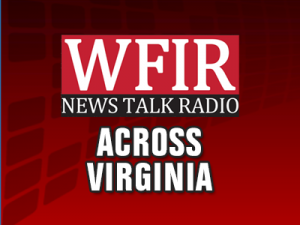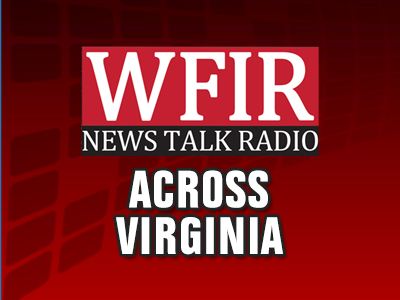 The Afghan woman ran down the street towards her friend's apartment as soon as she heard the news: the White House had publicly weighed in on her family's case.
Surely her child, who she says was abducted by a U.S. Marine more than a year ago, would now be returned, she thought. She was so excited that it was only after she'd arrived that she realized she wasn't wearing any shoes.
"We thought within one week she'd be back to us," the woman told The Associated Press.
Yet two months after an AP report on the high-stakes legal fight over the child raised alarms at the highest levels of government, from the White House to the Taliban, the baby remains with U.S. Marine Corps Major Joshua Mast and his family. The Masts claim in court documents that they legally adopted the child and that the Afghan couple's accusations are "outrageous" and "unmerited."
"We are all concerned with the well being of this child who is at the heart of this matter," said White House Press Secretary Karine Jean-Pierre after the AP detailed the child's plight in October.
Last month, the U.S. Justice Department filed a motion to intervene in the legal wrangling over the fate of the child, arguing that Mast's adoption should never have been granted. The government has said Mast's attempts to take the child directly conflicted with a U.S. foreign policy decision to reunite the orphan with her Afghan family. They asked that the case be moved from a rural Virginia court to federal court, but were denied by Presiding Circuit Court Judge Richard E. Moore.
Additionally, federal authorities say multiple investigations are underway.
"We all just want resolution for this child, whatever it's going to be, so her childhood doesn't continue to be in limbo," said Samantha Freed, a court-appointed attorney assigned to look after the best interests of the child. "We need to get this right now. There are no do-overs."
The legal fight has taken more than a year, and Freed is worried it could take months — maybe even years — more. The child is now 3 ½ years old. The Afghan family spoke with the AP on condition of remaining anonymous out of fear for their safety and concerns for their relatives back in Afghanistan.
Mast became enchanted with the child while on temporary assignment in Afghanistan in late 2019. Just a few months old, the infant had survived a Special Operations raid that killed her parents and five siblings, according to court records.
As she recovered from injuries in a U.S. military hospital, the Afghan government and the International Committee of the Red Cross identified her relatives, and through meetings with the State Department, arranged for their reunification. The child's cousin and his wife — young newlyweds without children yet of their own — wept when they first saw her, they said: Taking her in and raising her was the greatest honor of their lives.
Nonetheless, Mast — in spite of orders from military officials to stop intervening — was determined to take her home to the United States. He used his status in the military, appealed to political connections in the Trump administration and convinced the small-town Virginia court to skip some of the usual safeguards that govern international adoptions.
Finally, when the U.S. military withdrew from Afghanistan last summer, he helped the family get to the United States. After they arrived, they say, he took their baby from them at the Fort Pickett Virginia Army National Guard base. They haven't seen her since and are suing to get her back.
The Afghan woman gave birth to a daughter just weeks after the girl they'd been raising was taken from them. Every time they buy an outfit or a present for their daughter, they buy a second matching one for the child they pray will come back to them soon.
The Masts did not respond to repeated requests for an interview. Stepping out from a recent hearing, Joshua Mast told AP they've been advised not to speak publicly.
In court filings, Mast says he acted "admirably" to bring the child to the United States and care for her with his wife. They say they've given her "a loving home" and have "done nothing but ensure she receives the medical care she requires, at great personal expense and sacrifice." Mast celebrated his adoption of the child, whose Afghan family is Muslim, as an act of Christian faith.
The toddler's future is now set to be decided in a sealed, secret court case in rural Virginia — in the same courthouse that granted Mast custody. The federal government has described that custody order as "unlawful," "improper" and "deeply flawed and incorrect" because it was based on a promise that Afghanistan would waive jurisdiction over the child, which never happened.
The day Mast and his wife Stephanie Mast were granted a final adoption, the child was 7,000 miles away with the Afghan couple who knew nothing about it.
In court, Mast, still an active duty Marine, cast doubt on whether the Afghan couple is related to her at all. They argue that the little girl is " an orphan of war and a victim of terrorism, rescued under tragic circumstances from the battlefield." They say she is a "stateless minor" because she was recovered from a compound Mast says was used by foreign fighters not from Afghanistan.
The case has been consumed by a procedural question: Does the Afghan family — who raised the child for a year and a half — have a right under Virginia law to even challenge the adoption?
Judge Moore ruled in November that the Afghan family does have legal standing; the Masts' appeal is under review.
The child's Afghan relatives, currently in Texas, believe the U.S. government should be doing more to help them, because numerous federal agencies were involved in the ordeal.
"The government is not doing their job as they should," said the Afghan woman. "And in this process, we are suffering."
A State Department official said one of the agency's own social workers stood with Mast when he took the baby at Fort Pickett, but "had no awareness of the U.S. Embassy's previous involvement in reuniting the child with her next of kin in Afghanistan." The official described how the U.S. had worked hard in Afghanistan to unite the child with her relatives.
"We recognize the human dimension of this situation," said the official.
The Department of Defense said in a statement that the decision to reunite the child with her family was in keeping with the U.S. government's foreign obligations, as well as international law principles that mandate family reunification of children displaced in war. The Defense Department said it is aware that Mast "took custody" of the child but declined to comment further.
The Afghan couple pleaded for help from the tangle of agencies at Fort Pickett: the military, the State Department, the Department of Homeland Security, the Federal Bureau of Investigation, the police. Some didn't believe them, some said there was nothing they could do, some tried to intervene to no avail.
The couple eventually reached Martha Jenkins, an attorney volunteering at the base.
"When I first heard their story, I thought there must be something lost in translation — how could this be true?" said Jenkins. She contacted authorities.
Almost two months after they lost the child, Virginia State Police dispatch records obtained by the AP show "an advocate" called to report what had happened.
"The family is on Fort Pickett, they are requesting an investigation to the validity of the adoption and if it was done under false pretenses," wrote the dispatcher. The record notes that the Department of Homeland Security and the FBI were involved.
Jenkins, who was in Virginia temporarily, called every Virginia adoption attorney she could find until she reached Elizabeth Vaughan.
"It was very surprising to me that no one helped them," said Vaughan, who offered to represent the Afghan couple for free. "I don't think they had a lot of the paperwork Americans like to see when someone's proving that they have custody. But there are laws about people, trusted adults, who arrive with a child. So much more investigating should have been done."
A Marine Corps spokesperson wrote in a statement that they are fully cooperating with federal law enforcement investigations, including at least one focused on the alleged unauthorized removal and retention of classified documents or material. In emails Mast sent asking for help bringing the child from Afghanistan, now submitted as exhibitions in court, he referenced reading classified documents about the raid that killed the girl's family.
Investigators and prosecutors declined to comment, citing the ongoing inquiries.
On the other side of the globe, the Taliban issued a statement saying it "will seriously pursue this issue with American authorities so that the said child is returned to her relatives."
Now every night before bed, the Afghan couple scroll through an album of 117 photos of the year and half they spent raising her — a sassy child with big bright eyes, who loved to dress up in shiny colors and gold bangle bracelets. There's a photo of the child wearing a black and green tunic and tiny gold sandals, nestled on the young Afghan man's lap, smiling mischievously at the camera. In one video, she runs alongside the man, bouncing down the sidewalk to keep up with his stride.
They'll soon be moving to a new two-bedroom apartment. There, they say, the little girl's room will be ready for her, whenever she comes home.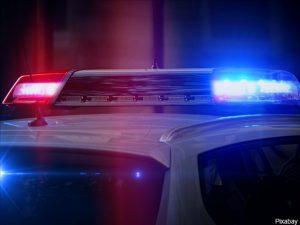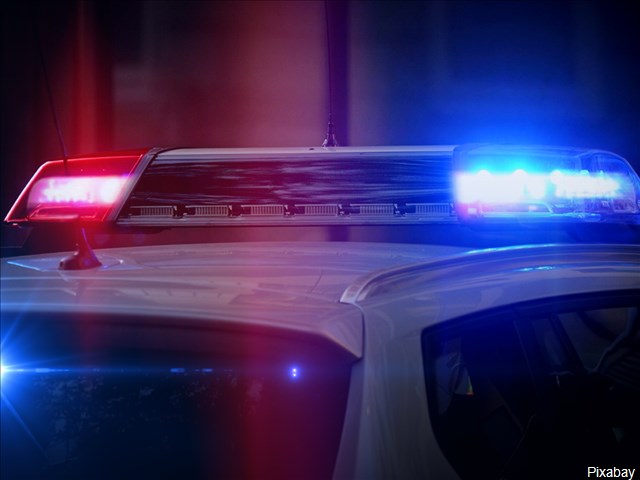 HOPEWELL, Va. (AP) — Police in Virginia are investigating the shooting death of an 8-year-old girl in the city of Hopewell.
WRIC reports that the shooting occurred Friday afternoon. Witnesses told police that a light-colored sedan with tinted windows was seen driving through the area at the time.
A.J. Starke, Hopewell's police chief, told the station that the girl was playing in a front yard when the vehicle slowed down and fired a single shot.
"Somebody knows who fired that shot," Starke said. "Someone knows who was in that silver-colored vehicle that came down Freeman Street."
Brionna Taylor, the girl's mother, told the station that she feels heartbroken and numb.
"It's killing me to have energy in my legs to stand up and now I'm going home to five kids and not six," she said. "Somebody has got to have a heart and turn themselves in! Just have a heart!"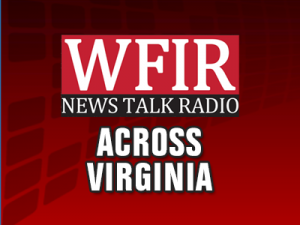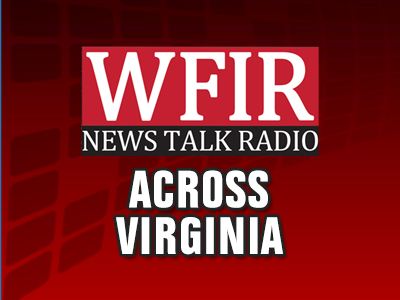 RIVERSIDE, Calif. (AP) — A Virginia sheriff's deputy who police say traveled to California to kill three family members of a 15-year-old girl he tried to sexually extort online killed himself with a government-issued firearm, authorities said Saturday.
Austin Lee Edwards, 28, drove across the country and on Nov. 25 killed the girl's mother and grandparents and set fire to their home in Riverside, a city about 50 miles (80 kilometers) east of downtown Los Angeles, authorities said.
That same day, Edwards died by suicide during a shootout with San Bernardino sheriff's deputies. The teenage girl was rescued.
"Our detectives determined the gun used was Edwards' department-issued semi-automatic service pistol," sheriff's spokeswoman Gloria Huerta said in a statement.
The Riverside Police Department, which is investigating the deaths of the girl's family members, has not said how they were killed.
Edwards, a resident of North Chesterfield, Virginia, appears to have posed online as a 17-year-old boy to engage in a romantic relationship with the girl and obtain her personal information by deceiving her with a false identity, known as "catfishing," police said.
Authorities said the girl stopped communicating with him after he asked her to send him nude photos of herself.
Edwards was a former Virginia state trooper and was a sheriff's deputy in Washington County, Virginia, at the time of the killings.
Both law enforcement agencies have said they found no warning signs about Edwards before he was hired. But a police report from the Abingdon Police Department in Virginia shows he was detained in 2016 for a psychiatric evaluation over threats to kill himself and his father, years before he joined law enforcement.
On Thursday — a day after the Los Angeles Times broke the news about the mental health episode — the Virginia State Police said a recently completed review showed "human error" resulted in an incomplete database query during the hiring process.
The Washington County Sheriff's Office did not respond to calls seeking comment on the 2016 episode.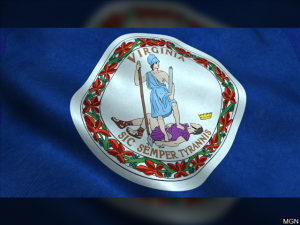 RICHMOND, Va. (AP) — Virginia's state government watchdog agency has cleared the state's tourism office of wrongdoing when it gave Gov. Glenn Youngkin's political ad-maker a state contract to produce a tourism video featuring the governor.
The Virginia Tourism Corp. selected Poolhouse last spring to produce the video, receiving a contract of $268,000.
Democratic legislative leaders raised concerns about the award after it became public and in October asked the Office of the State Inspector General to investigate.
The report, dated Thursday from Inspector General Michael Westfall, said that while Virginia Tourism CEO Rita McClenny bypassed standard agency guidance to seek competitive bids for large tourism projects, state law allowed her to do so, the Richmond Times-Dispatch reported.
Poolhouse has previously defended its participation in the project, and a Youngkin spokesman has said the governor and his staff had no role in encouraging the selection of Poolhouse.
According to public records previously obtained by the Times-Dispatch, some aides to Youngkin raised concerns about using Poolhouse through a single-sourced contract and asked the agency to seek additional bids. One other firm didn't respond and another said it couldn't meet the scope of work, records show.
The tourism office "is exempt from state procurement guidelines," Westfall wrote on Thursday to state Commerce Secretary Caren Merrick, adding that the cost to complete the project "was reasonable based on similar projects completed by other vendors."
The "Governor's Welcome Project" ad has been shown at state welcome centers and in airports, according to Virginia Tourism. Poolhouse produces ads in part for Republican campaigns and political action committees. It worked on Youngkin's winning campaign last year and continues to work with his PAC.
The inspector general, who serves at the pleasure of the governor, investigates waste and identifies inefficiencies in state government.