AP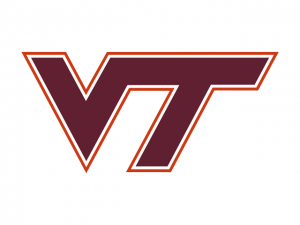 BLACKSBURG, Va. (AP) — Kenny Pickett threw two touchdown passes and rushed for a score to lead Pittsburgh to a 28-7 victory over Virginia Tech on Saturday.
Pickett threw touchdown passes of 8 yards to Gavin Bartholomew and 36 yards to Jared Wayne, and he scored on a 3-yard run — all in the first half — as the Panthers (5-1, 2-0 Atlantic Coast Conference) won their third straight game. Pittsburgh, which won in Blacksburg for the first time since 2015, moved into sole possession of first place in the ACC's Coastal Division.
"I think every game is a statement (game)," Pittsburgh coach Pat Narduzzi said. "We're not worried about the crowd or anything else. Just come out and execute and play Pitt football. That's what we came here to do — play Pitt football. We didn't care who was out there. We didn't care what the scoreboard looked like. Just play Pitt football."
Pickett, arguably the leader for ACC Player of the Year at the season's halfway point, now has thrown 21 touchdown passes and just one interception. He completed 22 of 37 for 203 yards.
"It feels great," said Pickett, who won for the first time in three starts in Blacksburg. "I had this one circled for sure. We had probably one of the worst offensive performances two years ago (a 28-0 loss). It meant a lot to everyone to come in here and get a win."
Israel Abanikanda rushed for a career-high 140 yards for the Panthers, who finished with 411 yards offense.
Virginia Tech (3-3, 1-1) finished with a season-low 225 yards. The Hokies' lone score came on a 2-yard pass from Braxton Burmeister to Tayvion Robinson in the third quarter.
"It's my job to get us to play as good as we can play – whatever that level is," Virginia Tech coach Justin Fuente said. "At times, this season, we've hit that level. And really at no time today did we hit it. That's not play-calling, that's defensive scheme, that's not special teams, that's not players — that's the head coach's responsibility. I let them down, and I'm disappointed and mad at myself."
THE TAKEAWAYS
Pittsburgh: The Panthers' offense gets all the attention, but Pittsburgh's defense deserves accolades as well. The Panthers have allowed just 35 points in the past three games and haven't allowed more than 100 yards rushing in those three. This is a good squad that is positioned perfectly heading into the second half of the season.
COLLEGE FOOTBALL
Good deal: Benching doesn't sully Rattler's marketability
AP Top 25 Takeaways: Mullen faces scrutiny; No. 2 Iowa upset
Rising rallies Utah to 35-21 win over No. 18 Arizona State
Strong helps Nevada pull away for 34-17 victory over Hawaii
Virginia Tech: Once again, the Hokies were abysmal on offense. Poor quarterback play, dropped passes, and an inability to run the ball killed drive after drive. The performance was so shoddy that Virginia Tech's student section started leaving in the second quarter, and boos could be heard loudly throughout the game. Fuente, who entered the season on the hot seat, needs to find some answers quickly.
BIG DAY FOR IZZY
Abanikanda's previous career high was 75 yards, which came in the Panthers' blowout win over New Hampshire earlier this season. Pittsburgh leaned heavily on Abanikanda to put this game away, as 11 of his 21 carries and 63 of his yards came on a fourth-quarter drive that took 11:28 off the clock.
"It felt great," Abanikanda said. "It felt like the coaches were confident in me to do stuff like that, and I'm confident in myself to do stuff like that as well. It just felt like I'm a part of the team.
UP NEXT
Pittsburgh: The Panthers play at home against Clemson next Saturday.
Virginia Tech: The Hokies host Syracuse next Saturday.
__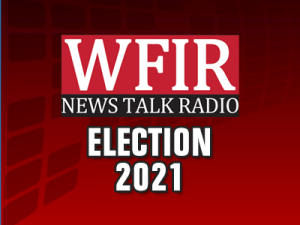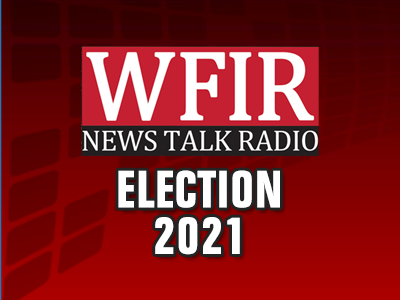 RICHMOND, Va. (AP) — Virginia Democrat Terry McAuliffe raised more money than Republican Glenn Youngkin in the latest fundraising report for the governor's race, as the two candidates continue building on the record-breaking amount of money raised for a gubernatorial race in the state.
McAuliffe raised $12.6 million last month, compared to about $7 million raised by Youngkin.
McAuliffe also had more money left to spend. The former governor's campaign reported that he has about $7.8 million in cash on hand, compared to about $3.5 million for Youngkin.
For the election cycle, McAuliffe has raised more than $45 million. Youngkin has raised more than $42 million for the election cycle.
The leading donor to McAuliffe's campaign in September was DGA Action, which is the political action committee for the Democratic Governors Association. It donated $1.1 million for the period. McAuliffe was Virginia's governor from 2014 to 2018.
The top donor to Youngkin's campaign in September came from RGA Right Direction PAC, which is an arm of the Republican Governors Association. It donated $1.5 million in the reporting period.
Youngkin, who made his fortune as an executive with The Carlyle Group investment firm, loaned himself $4.5 million in the fundraising period covering July and August, but the latest report for September doesn't indicate an additional loan. So far, he has loaned his campaign $15.7 million, which is included in his reported total.
McAuliffe also spent more than Youngkin in September. McAuliffe spent $17.5 million, and Youngkin spent $9.5 million, according to an analysis by the nonpartisan Virginia Public Access Project.
Princess Blanding, who is running for governor as the Liberation Party candidate, raised $8,367 in September. Blanding reported $6,339 cash on hand.
In down-ballot races, Democratic lieutenant governor candidate Hala Ayala raised $1.6 million for the reporting period and has $1.1 million on hand. Her Republican opponent, Winsome Sears, raised about $575,000 and reported about $481,000 on hand.
For attorney general, Democrat Mark Herring raised $1.3 million and reported $1.9 million cash on hand. Republican Jason Miyares raised $1.4 million and has about $858,000 on hand.
Early in-person voting already is underway across the state. In-person early voting ends Oct. 30. Election Day is Nov. 2.
Virginia and New Jersey are the only two states electing governors this year, and the Virginia race is by far the most competitive. Republicans and Democrats nationally are hoping a victory will give their party momentum going into the 2022 Congressional midterm elections.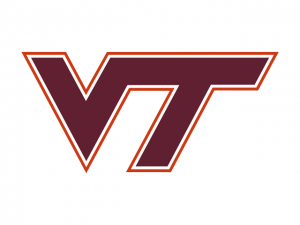 BLACKSBURG, Va. (AP) — Officials at Virginia Tech are putting restrictions in place ahead of this weekend's game against Pitt after reports of "selfish, inappropriate, and embarrassing student behavior."
The school announced Thursday that it's restricting student attendance to season ticket holders and limiting the number of student lottery winners, news outlets report. The changes come after a student petition called on the university to address claims of overcrowding and problems entering the stadium.
"Over the last several weeks, we have heard too many stories of selfish, inappropriate, and embarrassing student behavior at home football games," officials said in a message to students. "What we have heard falls short of Virginia Tech standards – and most importantly, creates an unsafe environment for all who attend."
Students will be expected to head immediately to their seats to allow all fans to take their seats safely, students who enter illegally or violate line protocols will be referred to Student Conduct and be subject to ban from athletic facilities, officials said.
Last month, Virginia Tech apologized for problems during the opening football game, including long lines to get into the stadium and bottles being thrown in the stands and toward the players. Some fans found students sitting in their seats.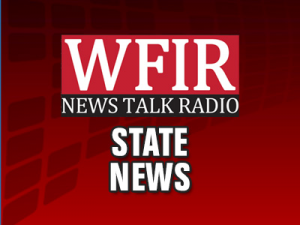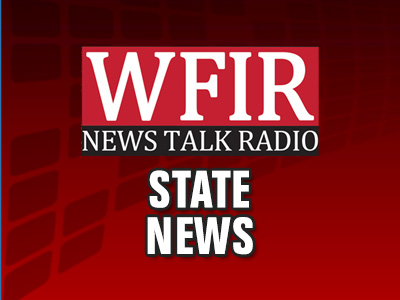 WASHINGTON (AP) — A government watchdog group said Friday that it had filed an ethics complaint against White House press secretary Jen Psaki for a comment she made about former Virginia Gov. Terry McAuliffe, a Democrat who is running for election to his old post.
Citizens for Responsibility and Ethics in Washington said Psaki violated the Hatch Act when she appeared to endorse McAuliffe during a White House press briefing on Thursday. The Hatch Act prevents federal employees from engaging in political work while performing their official duties.
In response to a reporter's question about Virginia's Nov. 2 election, Psaki said, "We're going to do everything we can to help former Gov. McAuliffe, and we believe in the agenda he's representing."
Immediately before making the comment in support of McAuliffe, Psaki said she needed to be "careful about how much political analysis" she offered in her official capacity.
After CREW filed its complaint, Psaki said in a CNN interview Friday that she should have used the word "he" instead of "we" in response to the question.
"While the president has publicly expressed his support for McAuliffe, we'll leave it to the press and the campaign to provide commentary on the race," Psaki said in a statement. "I take ethics very seriously and will choose my words more carefully moving forward."
During the presidency of Donald Trump, the Office of Special Counsel, which is tasked with enforcing the Hatch Act, officially reported several of Trump's aides for ethics violations and called on the president to fire his senior counselor Kellyanne Conway for repeatedly ignoring the rules. It is up to the president to determine any appropriate disciplinary action for workers who violate the law, and Trump declined to take action against Conway or the others.
In a statement about the Psaki complaint, CREW President Noah Bookbinder noted the flagrant and repeated violations of the Hatch Act by the Trump White House.
"While (Psaki's) conduct does not come close to rising to the level of the outrageous offenses of the Trump administration, that does not mean we should be casual about compliance with an important ethics law," Bookbinder said. "The Biden administration should not follow the Trump administration down that path."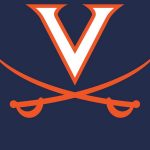 LOUISVILLE, Ky. (AP) — Virginia found itself down against Louisville as Saturday afternoon turned to Saturday evening, but quarterback Brennan Armstrong was not out. He was lights out. The junior quarterback threw for 487 yards on 40-of-60 passing, capping that performance with a 1-yard touchdown pass to Grant Misch with 22 seconds left to give the Cavaliers a stunning 34-33 comeback victory over Louisville on Saturday.
Virginia (4-2, 2-2 Atlantic Coast Conference) trailed 30-13 with 89 seconds left in the third quarter before starting its comeback. At that moment, the betting site FanDuel offered -5000 in-game odds on the host team, implying the Cardinals had a better than 98 percent of winning. Armstrong had other ideas, and one of them was not to quit.
"You do all this work, sometimes you don't perform well, but why would you quit?" he said. "That just doesn't make sense. It just doesn't add up in my head. That's not how I think. Keep it simple. Why would you quit after you do all of this work for so much time?" After throwing two third-quarter interceptions to help Louisville build its lead, Armstrong took advantage of the time he had. He went 15-of-22 down the stretch for 203 yards and two of his three touchdown passes.
On the final drive, he completed passes of 17 yards on a fourth-and-6 and 16 yards on a fourth-and-8. "For Brennan Armstrong to come back from the third quarter he had, that's hard to do," Virginia coach Bronco Mendenhall said. "Especially in the third quarter on the road. I was really proud of him."
The final moments had a bit of déjà vu for both teams. For Louisville, which lost last week at Wake Forest, it was the second straight game where its opponent scored the game-winner with :22 left. After escaping Miami with a win, Virginia again had to endure another last-second drive where its opponent was driving for a go-ahead field goal. Malik Cunningham got Louisville to the Virginia 31 in the final seconds. However, James Turner's 49-yard field goal attempt as time expired sailed left and the Cavaliers rushed out of Cardinal Stadium with an improbable victory.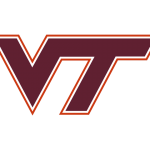 BLACKSBURG, Va. (AP) — Jack Coan's play in the first quarter for No. 14 Notre Dame on Saturday night got him benched. What he did in the fourth quarter made the Fighting Irish winners, and left coach Brian Kelly gushing about his senior quarterback.
Jonathan Doerer kicked a 48-yard field goal with 17 seconds remaining, capping a dramatic rally to give the Fighting Irish a 32-29 victory over Virginia Tech.
"I've been in a lot of games, coached in a lot of games, but I don't know that I've ever coached a group of guys that had such resolve and mental toughness, that regardless of the situation, they just kept playing," Kelly said. "Unfazed by the circumstances."
The Fighting Irish (5-1) tied it at 29 on Coan's 4-yard pass to Avery Davis and a two-point conversion completion to Kevin Austin with 2:26 left. After Notre Dame forced the Hokies to punt, Coan drove them 45 yards in seven plays, and Doerer split the uprights, sparing the Fighting Irish a second straight loss.
The Hokies (3-2) had taken command with an interception return for a touchdown by Jermaine Waller late in the third quarter and another touchdown drive started by an Nasir People's interception. That drive finished 19-yard run by Braxton Burmeister with 3:55 to play, making it 29-21.
"Obviously, that's a tough locker room. What a football game," Hokies coach Justin Fuente said. "It's a tough one, obviously, to swallow."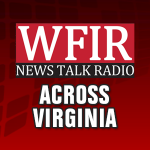 Negotiations broke down Friday between members of Virginia's bipartisan redistricting commission after Democrats and Republicans failed to agree on which proposed maps they should use as a starting point. The meeting ended after Democratic citizen co-chair Greta Harris left. The impasse comes just two days before the commission is supposed to turn in maps for Virginia's state House and Senate districts.
"At this point, I don't feel as though all members on the commission are sincere in their willingness to compromise and create fair maps for the Commonwealth of Virginia," Harris said before leaving. A number of other members also left, effectively ending the meeting because it lacked a quorum. Others wanted to push on. Harris told The Associated Press in an email that she did not resign from the commission, and that she had only left the meeting.
The commission is tasked with dividing the state's voters into new legislative and congressional districts, while also trying to ensure that Black and minority voters are given a fair shot to elect candidates of their choice. The 16-member commission is evenly split between Democratic and Republican appointees. And it was already struggling to break a partisan divide before Friday's impasse. Bipartisan cooperation has proved elusive, not only in Virginia, but in Ohio and New York. Redistricting commissions in all three states are meeting for the first time this year and have seen members splinter into partisan camps.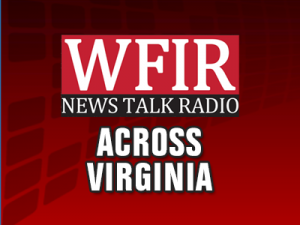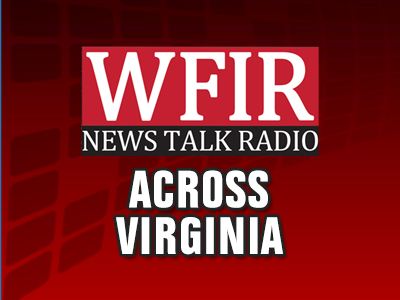 RICHMOND, Va. (AP) — The owner of the gun that authorities say a 14-year-old boy allegedly used to kill a 13-year-old girl has been charged with a misdemeanor count of contributing to the delinquency of a minor.
The Richmond Times-Dispatch reports that Richard M. Pierce appeared in the Henrico County Juvenile and Domestic Relations Court on Thursday.
Henrico Commonwealth's Attorney Shannon Taylor announced the new charge in a news release Friday. Taylor didn't detail Pierce's connection to the boy, who has also gone unidentified. But she had previously said someone in the boy's household had a handgun to which the boy got access.
Pierce will next appear in court Nov. 1
Last month, Taylor announced that she would be seeking to have the youth tried as an adult. A hearing is set for Nov. 22.
The boy is charged with first-degree murder in the death of 13-year-old Lucia Bremer. If tried in juvenile court, he could only be held until the age of 21. If tried as an adult, he could receive up to life in prison.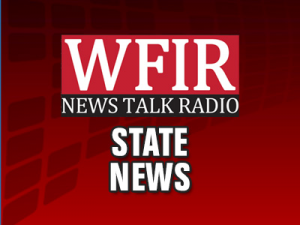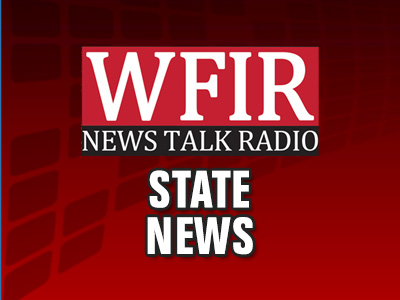 ALEXANDRIA, Va. (AP) — A leading Islamic State media figure and foreign fighter has been charged in U.S. federal court in Virginia with conspiring to provide material support to a foreign terrorist organization resulting in death, federal officials said Saturday.
Mohammed Khalifa, a Saudi-born Canadian citizen who was a leading figure in the Islamic State of Iraq, was captured overseas by the Syrian Democratic Forces in January 2019, federal officials said. He was recently transferred into FBI custody, at which point he was first brought to the Eastern District of Virginia.
"As alleged, Mohammed Khalifa not only fought for ISIS on the battlefield in Syria, but he was also the voice behind the violence," said Raj Parekh, Acting U.S. Attorney for the Eastern District of Virginia. "Through his alleged leading role in translating, narrating, and advancing ISIS's online propaganda, Khalifa promoted the terrorist group, furthered its worldwide recruitment efforts, and expanded the reach of videos that glorified the horrific murders and indiscriminate cruelty of ISIS."
Khalifa, 38, served in prominent roles within the Islamic State starting in 2013 and continuing until his capture by the SDF in January 2019 following a firefight between Islamic State fighters and the SDF, officials said.
In addition to allegedly serving as an Islamic State fighter, Khalifa allegedly served as a lead translator in the group's propaganda production and the English-speaking narrator on multiple violent recruitment videos.
The complaint in federal court also alleges Khalifa traveled to Syria in the spring of 2013 with the intent of becoming a foreign fighter and ultimately joining the Islamic State. He joined the group in or around November 2013 and swore allegiance to then-Islamic State leader Abu Bakr al-Baghdadi. In early 2014, he was recruited to join the group's Media Bureau partly due to his linguistic capabilities as a fluent English and Arabic speaker.
Prosecutors say Khalifa played an important role in producing and disseminating Islamic State propaganda across multiple media platforms targeting Western audiences. He focused primarily on enticing supporters to travel to Islamic State-controlled areas to join or to conduct attacks in the West, including in the United States, on the group's behalf. He also actively participated in armed hostilities on behalf of the Islamic State, according to the complaint.
The complaint alleges Khalifa assisted in the translation and narration of approximately 15 total videos created and distributed by the Islamic State. The productions narrated by Khalifa include two of the most influential and exceedingly violent propaganda videos, the complaint said.
The videos, containing English narration by Khalifa, were part of a media campaign promoting violence committed against U.S. citizens and other countries' citizens in order to incite further violence against the United States, allied nations, and their citizens.
The videos depict glamorized portrayals of the Islamic State and its fighters as well as scenes of violence, including depictions of unarmed prisoners being executed, depictions of Islamic State attacks in the United States, and footage of attacks and fighting in what is described as Syria and Egypt, a news release from the U.S. attorney's office said.
If convicted, Khalifa faces a maximum penalty of life in prison.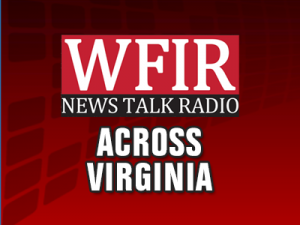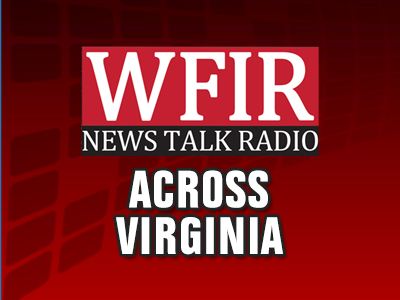 McLEAN, Va. (AP) — Two people were injured after a small fire at CIA headquarters in McLean, Virginia, the Fairfax County fire department said Saturday.Capt. Steven Bonkoski told The Washington Post that a small fire in a building was put out by sprinklers about 12:30 a.m.Two agency employees were taken to a hospital for evaluation of possible smoke inhalation.The cause of the fire has not yet been determined.