AP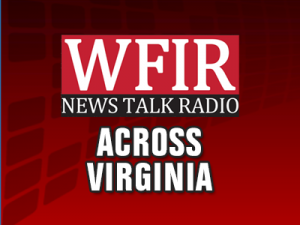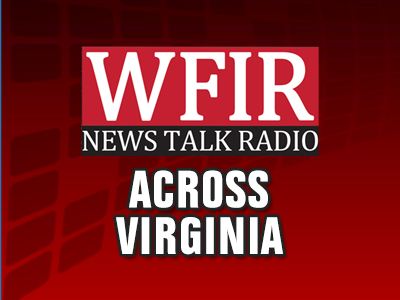 CHESAPEAKE, Va. (AP) — A 14-year-old boy led police on a pre-dawn high-speed chase in a stolen vehicle, Virginia state police said.
Police said a state trooper patrolling Interstate 64 East in Chesapeake saw a 2016 Dodge Caravan pass his marked vehicle just before 3:15 a.m. Sunday. The driver was going 114 miles per hour in a 55 miles-per-hour zone, police said in a news release.
The trooper attempted to make a traffic stop, but the driver refused to stop, police said. The vehicle had been reported stolen in Norfolk.
The pursuit continued through streets in Chesapeake, Virginia Beach and Norfolk before the vehicle reentered I-64 West. Once on the interstate, the vehicle struck a police vehicle, causing the Caravan to spin out of control.
A 14-year-old male driver was taken into custody, along with five other juveniles who were passengers in the vehicle.
The driver was charged with reckless driving, felony eluding, felony possession of a stolen vehicle, and three counts of felony assault on a law enforcement officer. The other five juveniles were released to the custody of their parents.
None of the juveniles were injured. One trooper suffered non-life threatening injuries after being struck by the suspect's vehicle.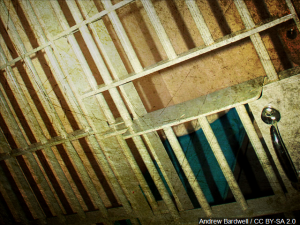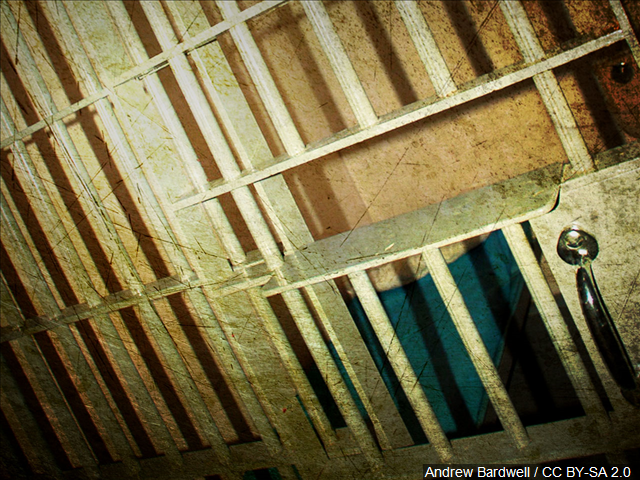 RICHMOND, Va. (AP) — Two inmates at a Virginia prison who tested positive for COVID-19 died on Saturday as the state struggled with an outbreak of more than 400 active cases at a prison that houses many older and ailing male inmates.
Lisa Kinney, a spokeswoman for the Virginia Department of Corrections, said in a news release that 407 inmates at the Deerfield Correctional Center in Capron currently have the illness caused by the novel coronavirus. Kinney said a total of six Deerfield inmates have died from COVID-19, the most deaths at any prison in Virginia.
Virus testing is ongoing throughout DOC facilities. Deerfield recently tested the entire population of approximately 925 inmates. The Richmond Times-Dispatch reports that 22 inmates at Deerfield are currently hospitalized.
Virginia prison officials say more than 10% of the state's 27,000 inmates have now tested positive for COVID-19. A total of 19 inmates have died.
The DOC said most offenders being tested have no symptoms; the DOC is conducting point prevalence testing to catch cases before there are any symptoms. That early testing of asymptomatic offenders is helping to keep the virus from spreading throughout the prison system.
"The doctors, nurses, and medical staff at the DOC are working around the clock to test and provide care to offenders during this pandemic," Kinney said.
The Fluvanna Correctional Center for Women — the state's largest prison for women — recently reported its first major outbreak of 41 cases.
The Department of Corrections said it has followed CDC and state Department of Health guidelines in taking measures to stop COVID-19 from entering the prisons and limiting its spread inside.
For most people, the coronavirus causes mild or moderate symptoms, such as fever and cough. But for others, especially older adults and people with existing health problems, the highly contagious virus can cause severe symptoms and be fatal.
FAIRFAX, Va. (AP) — Virginia Lt. Gov. Justin Fairfax formally kicked off his campaign for governor Saturday, a year after facing two allegations of sexual assault.
Fairfax delivered a campaign speech at the Old Court House in Fairfax in northern Virginia.
In February 2019, Fairfax faced calls for his resignation from fellow Democrats after two women publicly accused him of sexual assault.
Meredith Watson, who attended Duke University with Fairfax, said he raped her in 2000. Vanessa Tyson, a California professor, said Fairfax forced her to perform oral sex when they both attended the Democratic National Convention in Boston in 2004.
Fairfax has denied the allegations and accused the women of being part of a "smear campaign" to end his political career.
"The voters are incredibly smart. They see through this kind of destructive, politically motivated kind of politics. And they are ready to move to higher ground," he told The Associated Press this week.
The Richmond Times-Dispatch reports that Debra Katz, Tyson's attorney, renewed calls for a public hearing by the General Assembly on the allegations. Democrats have previously rejected those calls.
"Apparently Lt. Governor Fairfax believes that the citizens of the Commonwealth have forgotten about the serious and credible allegations of sexual assault made against him by Dr. Vanessa Tyson and Meredith Watson and about his deplorable treatment of them after they came forward," Katz said in a statement.
Fairfax, the second African American elected to statewide office in Virginia, has repeatedly likened the accusations against him to the lynching of African Americans during the Jim Crow era, and said they are a product of ongoing systemic racism.
On Sunday, Fairfax is scheduled to speak at Fort Monroe in Hampton, where in 1619 the first enslaved Africans in English North America arrived 401 years ago.
Fairfax was elected Virginia's lieutenant governor in 2017.
The sexual assault allegations against Fairfax were made soon after Gov. Ralph Northam faced calls for his resignation over the disclosure of a racist photo in his medical school yearbook. Northam says he was not in the image, but acknowledged he had worn blackface for a Michael Jackson costume when he took part in a 1984 dance contest in Texas.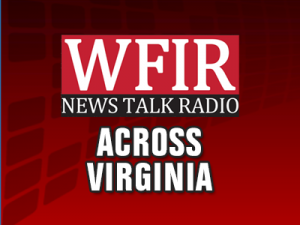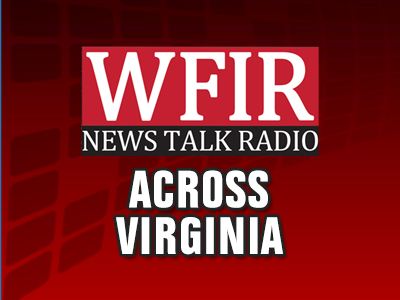 FAIRFAX, Va. (AP) — Virginia's largest school system has been hacked and the attackers are seeking a ransom payment to keep them from disclosing stolen personal information.
WRC-TV in Washington reports that the internet hacking group Maze posted some of the data stolen from Fairfax County Public Schools, including student disciplinary records and grades, to prove its hack was successful.
The school system confirmed the hack and said it is investigating and working with law enforcement.
Tina Williams, president of the Fairfax County Federation of Teachers, said in a statement that she was shocked by the hack and that it is "deeply alarming for our community."
Unrelated, the school system reported that it experienced technical difficulties Friday as students completed the first week of online schooling. The school system blamed the problems on internet provider Verizon, but Verizon said it did not experience any service outages.
The school system said on Twitter that there "will undoubtedly be bumps in the road throughout the distance learning period, but it's important that students, staff, and families continue to work together as we work through challenges as a team."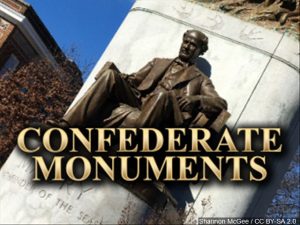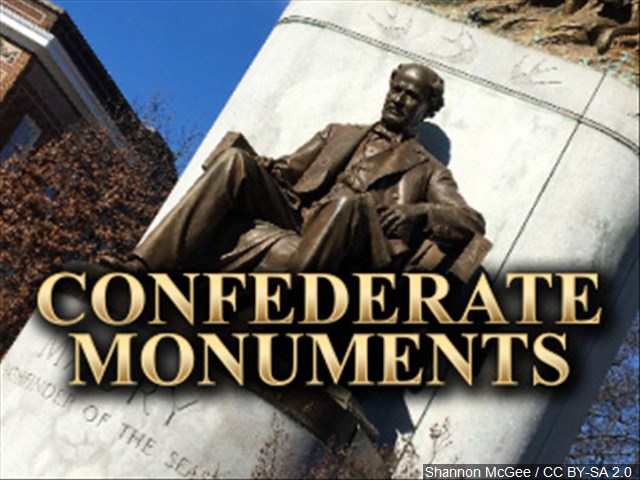 CHARLOTTESVILLE, Va. (AP) — A crowd cheered Saturday as workers in Charlottesville removed a Confederate statue near the site of a violent white nationalist rally three years ago.
The removal of a bronze figure of a Confederate soldier known as "At Ready" is seen in Charlottesville as a milestone in eliminating divisive symbols of the Civil War.
The Washington Post reports that the process of removing the statue began Saturday morning as workers affixed straps to the 900-pound statute to prepare to remove it from its base.
A crowd of about 100 people cheered behind metal barricades as the figure was lifted from its pedestal and lowered to the ground. The statue has been outside the Albermarle County courthouse for 111 years.
Members of the crowd all wore masks amid the coronavirus pandemic. Some wore blue Union Civil War caps and danced to music broadcast by a local radio station.
The cheerful scene was in stark contrast to the violence at the Unite The Right rally on Aug. 12, 2017. One woman was killed and dozens were injured when a self-avowed white supremacist drove his car into a crowd of people protesting the white nationalist gathering.
"This is a magnificent moment," said local community organizer Don Gathers. "Much of the racial tension, strife and protest we're seeing across the country emanates from right here in Charlottesville. But now we're moving the needle in a positive way."
Albemarle County supervisors voted earlier this summer to take down the statute, which is located within the city of Charlottesville. The statue was not the focal point of the 2017 rally, but it is a block away from the statue of Confederate Gen. Robert E. Lee that white supremacist and neo-Nazi groups said they were defending in the clash.
Charlottesville's city council has voted to remove both Lee and a nearby monument to fellow Gen. Thomas J. "Stonewall" Jackson, but a small group of Confederate supporters filed a lawsuit to save them. The case is headed to the Supreme Court of Virginia and could take months to be resolved.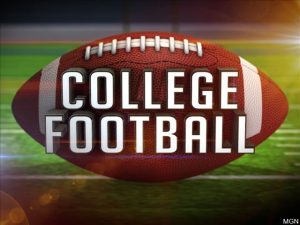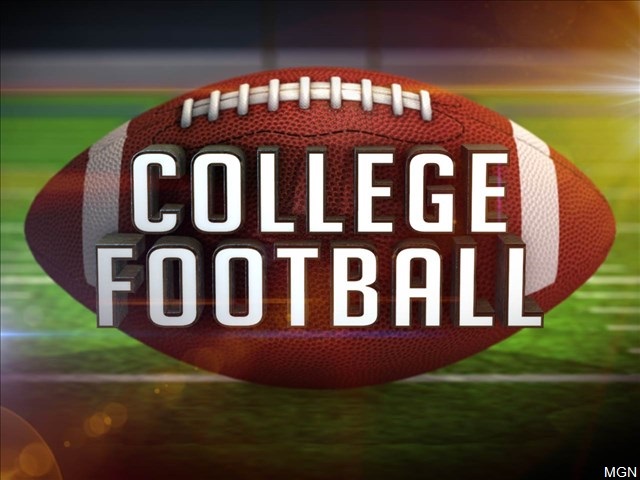 The pandemic disrupted college sports again Saturday, with Virginia and Virginia Tech postponing their Sept. 19 football opener because of COVID-19 issues at Virginia Tech.
The schools said this was a mutual agreement. No makeup date was announced for the game that had been set for Virginia Tech's Lane Stadium. Virginia Tech also will not hold football practice for four days.
The postponement is the second for the Hokies since the Atlantic Coast Conference released a revised schedule. Their original opening game, slated for Sept. 12 against North Carolina State, was pushed back two weeks after a COVID-19 outbreak at N.C. State.
Virginia, suddenly faced with not opening its season until Oct. 3 at No. 1 Clemson, announced it has moved its home game against Duke to Sept. 26. The game was originally scheduled for Nov. 14.
On its web page, Virginia Tech reported Friday it has had 219 positive tests for the coronavirus in the previous seven days, putting its total infections at 633 since testing began Aug. 3. The numbers have risen steadily since students returned Aug. 24.
The school has not been releasing athlete-specific results.
Virginia released its latest numbers for athletes and athletic staff on Saturday, saying it has had five positive tests since the last update on Sept. 4. The school said four of the five positives were from students who recently returned to campus and that the football program has not had any positive results since the first report on July 24.
"The safety as well as the physical and mental well-being of these young men and women entrusted to our care by their families remains our top priority," Hokies athletic director Whit Babcock said in a statement.
"I know the virus has always been here, but the virus in full force finally got to southwest Virginia, and the timing is pretty poor for football," Babcock said later on a Zoom call, noting that schools have closed locally for a few weeks.
He added: "We could have played last week and N.C. State could not and then this week it's reversed roles."
He declined to say how many football players were included in the positive tests, citing the school's interpretation of privacy laws, but added it was a "significant number where your chief medical officer says it was not safe to play."
On Twitter, some of Virginia's coaches praised their players.
"It is really this simple… you either are committed to your team or you are not," offensive line coach Garett Tujague tweeted. "There are those that can sacrifice for each other and then there are those that CAN NOT. The greatest thing is… You get to make that choice."
Running backs coach Mark Atuaia noted the "grave sacrifices" by his players.
"My heart goes out to them because no one is giving merit to the disciple my young brothers have displayed since the pandemic hit," he wrote. "My UVA young brothers are AMAZING!!!"
Conferences proceeding with a fall football season are requiring their schools to test athletes three times per week, and the ACC altered its schedule, pushing back its start date a week and its championship game, in anticipation of teams being unable to play because of the pandemic.
Since the Hokies' original opener was postponed on Aug. 26 because of outbreaks upending the Wolfpack's preparation, there have been more than a dozen FBS games postponed because of issues with COVID-19. Three Big 12 teams scheduled to open this weekend, including No. 15 Oklahoma State, had their games postponed.
On Saturday, Auburn coach Gus Malzahn said he had unidentified five starters out of practice this week because of COVID-19-related issues. A total of 10 players are sidelined from practice. No. 11 Auburn opens Sept. 26 against Kentucky.
A day earlier, Memphis announced it had multiple positive tests within the football program and a "significant number of individuals" who had to be quarantined because of contact tracing. As of now, the Tigers' game against Houston on Friday is on.
The Centers for Disease Control and Prevention says any person who spends at least 15 minutes within 6 feet of a person who is infected with COVID-19 is deemed a high-risk contact and requires a 14-day quarantine. High-risk contacts can also involve touching or being sneezed on or coughed upon by an infected person.
The NCAA adopted those standards in its return-to-play guidelines.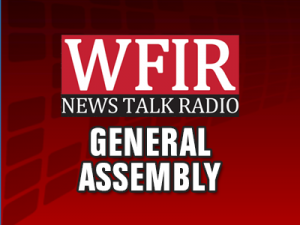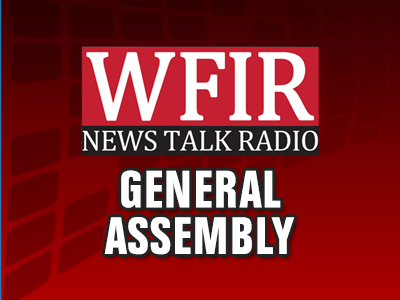 Legislation aimed at making it easier to sue police officers for misconduct in Virginia has been revived for a second time and approved by the state House of Delegates. The bill sponsored by Del. Jeff Bourne would allow lawsuits by people who claim police have violated their constitutional rights to move forward in state court. It would end the qualified immunity that often protects police from liability. The legislation had been killed once in committee and once on the House floor before winning approval Tuesday. It will now go to the Senate, which has already rejected similar legislation.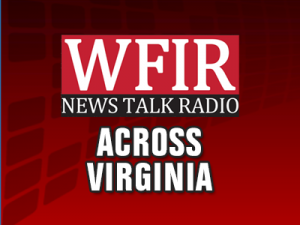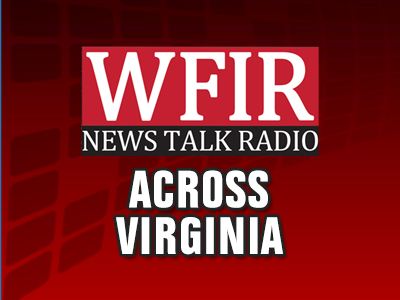 RICHMOND, Va. (AP) — Fires caused nearly $4 million in estimated damages over the first 18 days of protests this summer in Richmond, according to an analysis by city emergency officials.
Richmond fire crews responded to 48 fires between May 29 and June 15 that resulted in at least $3.9 million in estimated losses, according to the internal Richmond Fire & EMS analysis, which was provided to the Richmond Times-Dispatch. The figure doesn't account for anything ruined inside the structures.
Protests have been ongoing in Richmond throughout the summer since the death of George Floyd in Minneapolis. The city's fire department has responded to other protest-related fires outside of the initial 18-day period covered in the report, but the volume and severity of the incidents has declined, according to the newspaper.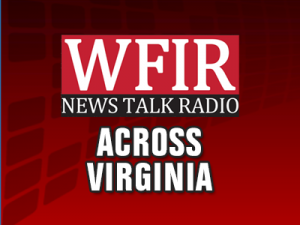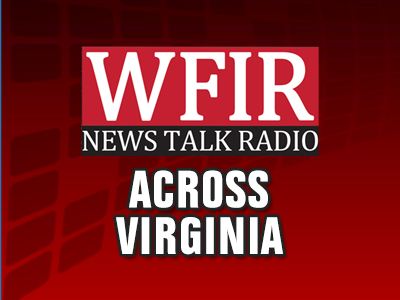 MINNEAPOLIS (AP) — Law enforcement authorities have arrested a Minneapolis man charged with vehicular homicide at Washington Dulles International Airport in Virginia as he attempted to catch a flight to Turkey.
The 34-year-old man, Said Sharif Maye, has been accused of intentionally killing a 31-year-old man, Idris Ali Yussuf, in Minneapolis on Aug. 24, the Star Tribune reported. he two men allegedly got into a dispute at a bar.
A witness told police that Maye ran his vehicle into Yussuf and pinned him against another vehicle, according to a criminal complaint. Maye crossed a lane of traffic and appeared to intentionally hit Yussuf, the witness said.
Yussuf was taken to the hospital and died of head injuries the next day.
U.S. Customs and Border Protection officers arrested Maye at the airport's departure gate on Aug. 28. He was headed to Somalia, according to the agency.
Maye will be returned to Minnesota, where prosecutors said they will add a second-degree murder charge if the case proceeds to trial.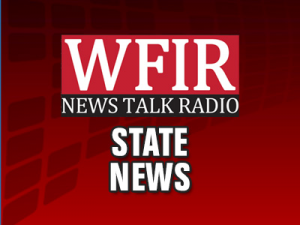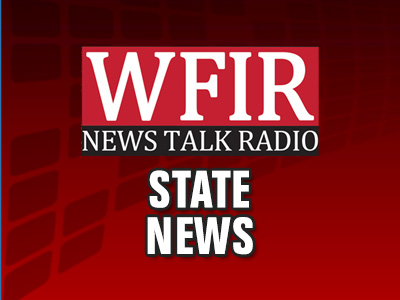 VIRGINIA BEACH, Va. (AP) — An attorney in Virginia is facing state bar accusations that he tried to get a jailed client to have a three-way sexual relationship with him and another female client.
A Virginia State Bar subcommittee certified the allegations against Virginia Beach attorney Scott A. Lehman last month, the Virginian-Pilot reported Friday. Lehman, who has been a member of the bar since 2009, was given 21 days to respond and provide available dates for a hearing. He didn't reply to a request for comment from the newspaper.
The jailed woman told sheriff's officers that she met Lehman on the website Seeking Arrangement, which bills itself as a way for wealthy "sugar daddies" to meet women known as "sugar babies." When she was jailed for a probation violation in 2019, she asked him for help, according to the 13-page certification document.
Two months later, she told sheriff's officers Lehman was representing her for free with the understanding that she would have a sexual relationship with him after she was released from jail. She also told them they had had sexual conversations using the facility's video visitation system.
The officers reviewed footage of the video conversations and said they saw Lehman's attempts to establish the three-way relationship. The newspaper reported the other woman was also his client and was out on bond while awaiting trial.
The jailed woman denied to a Virginia State Bar investigator that she had said Lehman offered his services for free in exchange for sex. Lehman told the investigator he only agreed to represent the woman for free during a bond hearing.
The bar suspended Lehman's law license in December after he did not fully comply with an order to turn over case records of the two women.