AP
RICHMOND, Va. (AP) _ A former University of Virginia and pro football player convicted of scamming people out of $10 million is seeking a new judge for the retrial of the case. The Richmond Times-Dispatch reports 39-year-old Merrill Robertson Jr. says the current judge is biased, having sentenced him to 40 years in prison in the case in 2017. Prosecutors say Robertson and a co-conspirator operated a Richmond investment agency that sold promissory notes with a promised 20% annual return. Instead, they say he used the investments to buy luxury items. An appeals court panel this year ordered another trial. It ruled the judge didn't adequately ask jurors if they had read a related newspaper story, which noted the judge said Robertson wasn't truthful. A May hearing is set for the motion.
CHARLOTTESVILLE, Va. (AP) — The University of Virginia is reversing course on a planned increase in in-state tuition for undergraduates.The University's Board of Visitors said Friday that it would roll back the previously approved 2.9% increase for 2019-20 and hold base tuition for all in-state undergraduate students at the 2018-19 level for another year.Officials say the decision was made possible by the General Assembly's allocation of additional funds to support higher education in 2019-20.Lawmakers approved a budget item for next year to provide additional funding for public higher education institutions that maintain 2018-19 levels for undergraduate tuition and mandatory education and general fees.By agreeing to hold in-state undergraduate tuition at the 2018-19 level for another year, UVA will receive an additional $5.52 million from the state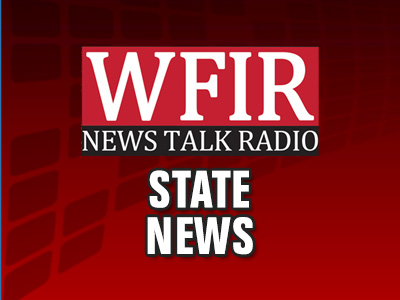 RICHMOND, Va. (AP) — The Virginia House of Delegates has finished a new searchable website that has biographical sketches of every lawmaker who's served in the body for over the past 400 years.House Clerk G. Paul Nardo said Wednesday that the online database has posted information of the more than 9,700 men and women who've served since the House of Burgesses first met in 1619.Past House members include George Washington and Thomas Jefferson.Nardo said he made the announcement on the 400th anniversary of George Yeardley assuming the position of deputy governor on April 18, 1619. The first legislative session convened in July of that year.The state is planning several events this year to mark the start of the House of Burgesses in Jamestown, the New World's first representative legislative assembly.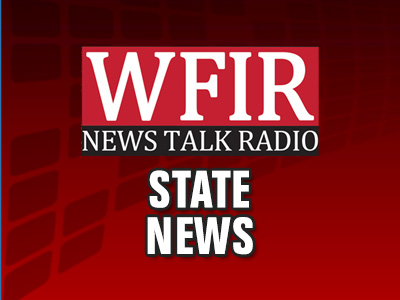 RICHMOND, Va. (AP) — Gov. Ralph Northam is calling for the removal of an arch honoring the former president of the Confederacy at Fort Monroe, where the first enslaved Africans arrived in Virginia 400 years ago.The Daily Press reports that Northam's office presented a letter to the Fort Monroe Authority Board of Trustees Thursday supporting removal of the Jefferson Davis Memorial Arch, a wrought-iron structure built in 1956 by the Army with $10,000 from the United Daughters of the Confederacy.The board voted unanimously for removal, likely to be a lengthy process because Fort Monroe is designated a national historic landmark. It sits on a peninsula named Old Point Comfort, where the first enslaved Africans arrived in 1619. Slaves sought their freedom at the Union outpost there during the Civil War.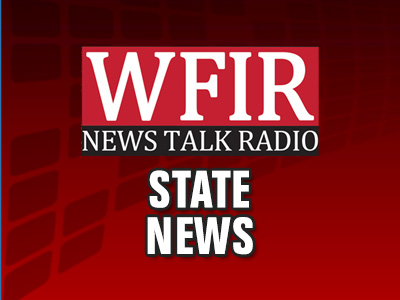 RICHMOND, Va. (AP) — Virginia regulators have passed a rule requiring a 30 percent reduction in carbon emissions from power plants in the next decade.The Virginia State Air Pollution Control Board approved the new rule Friday.The Department of Environmental Resources says Virginia is the 12th state in the country to adopt such a regulation and the first in the South.Environmentalists praised the new rule and urged Gov. Ralph Northam to veto language in the state budget that would effectively bar the state from joining a carbon cap-and-trade program.Republican lawmakers have tried to block Virginia's membership in the Regional Greenhouse Gas Initiative without the General Assembly's explicit approval.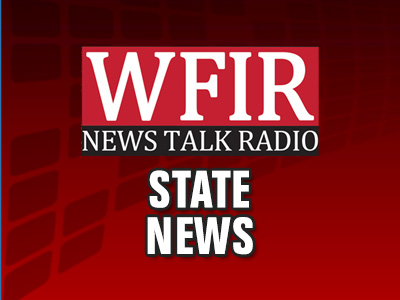 CHESTERFIELD, Va. (AP) – A Virginia police officer has been fired after an investigation into his alleged membership in a white nationalist group.Chesterfield Police Department Chief Jeff Katz said Thursday that Officer Daniel Morley was fired because his affiliation with Identity Evropa makes it impossible for him to do his job "in a way that would contribute to the building of trust" with the community.Morley was a school resource officer. He did not respond to an email seeking comment Thursday.Col. Katz said Morley has a First Amendment right to free speech and association, but the views attributed to Morley violate departmental policy and values.On Wednesday, Virginia Capitol Police announced that an officer lost his job after reports surfaced suggesting he follows a white supremacist group.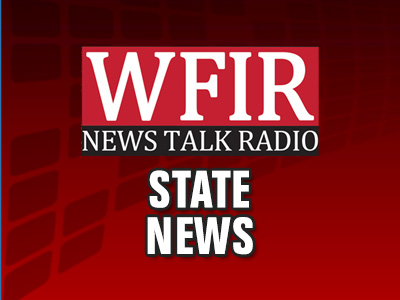 RICHMOND, Va. (AP) – A police sergeant who was investigated for ties to white nationalists has lost his job with Virginia Capitol Police.Capitol Police issued a statement Wednesday saying Robert Stamm has been "separated from his employment" with the division, effective immediately.In February, the Antifascists of Seven Hills published links to Stamm's social media accounts suggesting that he follows the Asatru Folk Assembly. The Southern Poverty Law Center describes it as a hate group blending northern European paganism and ethnocentrism.Capitol Police then placed Stamm on paid administrative leave and said they were investigating whether Stamm had violated division policies.Stamm could not be reached for comment Wednesday. His attorney, Brent Jackson, said Stamm submitted a letter of resignation Tuesday. A police spokesman, however, said Stamm was "separated" from his job.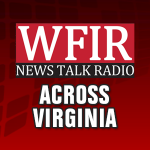 RICHMOND, Va. (AP) — Authorities say three people have been killed by falling trees that were toppled in storms across Virginia.News outlets report that the three women were killed on Monday. One woman had been driving in the evening in Henrico County, and the two others were in bed at their homes during the early morning hours in Stafford and Lunenburg counties.Henrico County police say the driver died at the scene after a tree fell and struck her car. They didn't provide her name. The 78-year-old in Stafford County had been pinned under a tree and her 82-year-old husband was taken to a hospital with injuries not considered life-threatening. Her identity also wasn't released.Victoria police Chief H.K. Phillips in Lunenburg County says Lena Gaulding was in her mid-60s.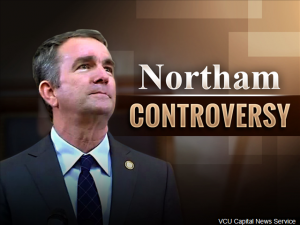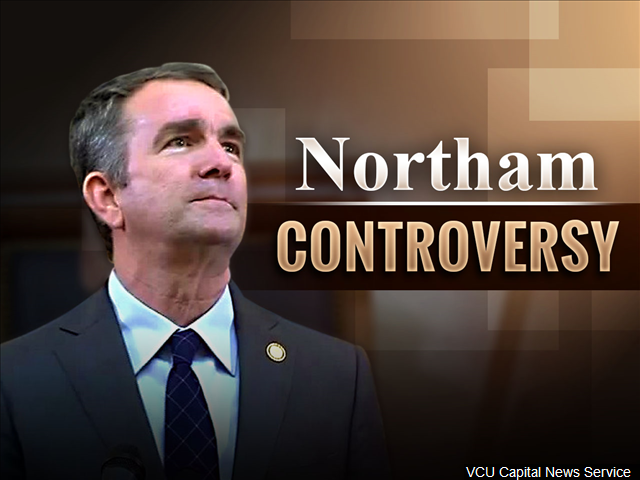 RICHMOND, Va. (AP) — Virginia Gov. Ralph Northam has withdrawn from plans to be a commencement speaker at his alma mater, Virginia Military Institute, and won't participate in any other graduation ceremonies amid the persisting scandal over a blackface photo.News outlets report the Democrat is abstaining from graduations throughout Virginia this season. Northam's spokeswoman Ofirah Yheskel said Monday that he deiced weeks ago to skip ceremonies over concern he would divert focus from graduates.Northam has resisted calls to resign since February, when a racist photo surfaced from his 1984 Eastern Virginia Medical School yearbook. He denies being in the photo but admits wearing blackface while portraying Michael Jackson at a dance party. New campaign finance records show Northam's fundraising efforts dried up. He also canceled his appearance at a Sunday fundraiser for a state senator.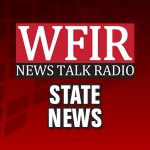 RICHMOND, Va. (AP) — New campaign finance records show Virginia Gov. Ralph Northam's fundraising efforts dried up after a scandal involving blackface. First quarter reports were released Monday. They show Northam, Lt. Gov. Justin Fairfax and Attorney General Mark Herring all struggling to raise money after a series of scandals involving the state's top Democrats erupted in early February. Northam and Herring both admitted to wearing blackface when they were younger and two women accused Fairfax of sexual assault, which he denies. All three have resisted calls to resign. The scandals and their effects on fundraising could hurt Democrats during this year's legislative elections. Virginia is the only state in the country where there's a reasonable chance that Democrats could flip control of the state legislature this year.