RICHMOND, Va. (AP) – The Atlantic Coast Pipeline intended to carry natural gas across West Virginia, Virginia and North Carolina would have some adverse environmental effects, including impacts on water resources, forest and other habitats, an assessment by federal regulators found. The Federal Energy Regulatory Commission, which oversees interstate natural gas pipelines, released its final environmental impact statement Friday for the proposed 600-mile (965-kilometer) pipeline, which has broad support from political and business leaders but is staunchly opposed by environmentalists and many affected landowners.The assessment found that if developers use proper construction and mitigation techniques, most of those environmental impacts could be reduced to "less-than-significant" levels. The release of the report sets the stage for a final decision from the commission on whether the project can proceed. The agency's commissioners will weigh the environmental impact statement as well whether the project meets a public need and whether its proposed gas rates are just and reasonable in making that decision, according to FERC spokeswoman Tamara Young-Allen.
RICHMOND, Va. (AP) – Virginia Gov. Terry McAuliffe is extending an invitation to Senate Majority Leader Mitch McConnell to visit a free health clinic for the state's poor later this week. McAuliffe, a Democrat, said the Republican majority leader could hear firsthand stories from people who struggle to obtain adequate health care. The governor has been critical of Republican efforts to repeal the "Obamacare" health law. McAuliffe's invite is his latest effort to draw attention to the issue. McConnell has said he expects the Senate to begin debate on repealing the health law next week. The Remote Area Medical's annual clinic in Southwest Virginia routinely draws hundreds of people seeking free medical and dental care.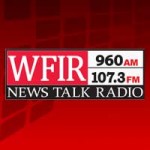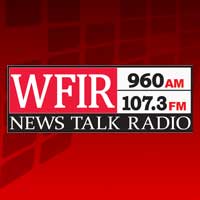 FREDERICKSBURG, Va. (AP) – Authorities say a 60-year-old woman who leaped from a bridge in Virginia has survived. The Free Lance-Star reports the woman jumped from the Falmouth Bridge and landed in the Rappahannock River on Saturday. The woman was removed from the water by two citizens. Stafford County Sheriff's Office spokesman 1st Lt. Eric Quinn says they received a call about the jump at 12:37 p.m. Quinn says the woman was despondent when rescue crews from Stafford and Fredericksburg reached her. The woman was taken to the hospital for treatment. Further details have not been released.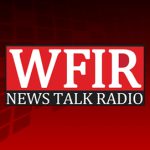 Gov. Terry McAuliffe says Virginia is the first state in the country to opt-in to a national public safety broadband network. McAuliffe signed a letter of intent Monday saying that Virginia will allow the First Responder Network Authority and AT&T to move forward with the development of the network. McAuliffe said the letter marks a "significant step" toward fulfilling a recommendation from the 9/11 Commission that a dedicated nationwide broadband network be created to help public safety agencies communicate during large-scale emergencies.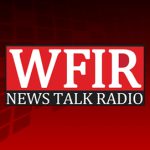 DANVILLE, Va. (AP) – The Virginia National Guard is asking the city of Danville to vacate a shared armory that the city has used for a recreational facility. The Danville Register and Bee reports that Guard officials have concluded that safety and security concerns require closing the building to the public. Guard spokesman Cotton Puryear said 12 soldiers work at the facility full time, and about 130 Guard soldiers are assigned there. City parks and recreation officials say the armory's gym is the largest they have. It is used as an open gym for adults, and for summer camps and youth programs. The city has shared space in the armory since 1964. The city invested more than $185,000 in the building's construction, but deeded the property to the state in 1972.
Virginia has executed a man who killed a hospital security guard and sheriff's deputy after escaping from custody in 2006. Thirty-five-year-old William Morva was pronounced dead at 9:15 p.m. Thursday after an injection at the Greensville Correctional Center in Jarratt. He had no last words. It was the first execution carried out in Virginia under a new protocol that makes more of the lethal injection procedure secret.
Previously: Governor Terry McAuliffe released the following statement today on the planned execution of William Morva (9pm tonight): "Over the past several weeks, my staff and I have carefully considered the petition for clemency submitted by William Morva, who was tried, convicted, and sentenced to death for the murder of Montgomery County Deputy Sheriff Corporal Eric Sutphin and hospital security guard Derrick McFarland. We have also reviewed extensive communications from family members of the victims, law enforcement officials, community leaders, and concerned observers from all over the world.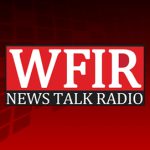 RICHMOND, Va. (AP) – The Democratic Party of Virginia has a new executive director a few months out from nationally watched elections. The party announced Thursday that former deputy director Chris Bolling is returning to run the organization. Virginia is one of only two states electing new governors and other state-level offices this year, and the contests are being closely watched as potential referendums on President Donald Trump. Bolling has worked on several Virginia campaigns in the last decade and was recently Lt. Gov. Ralph Northam's political  director. Northam is the Democratic nominee for governor.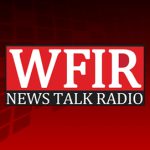 RICHMOND, Va. (AP) – When Virginia carries out its next execution, more of the process will be shrouded in secrecy. Virginia is scheduled to execute 35-year-old William Morva on Thursday for the killings of a hospital security guard and a sheriff's deputy, unless the state governor intervenes. Recent changes to the state's protocol means that if Morva is executed, he would remain shielded from the view of his attorney and media witnesses until after he has been restrained and IV lines have been inserted. Execution witnesses used to watch inmates walk into the chamber and be restrained. A curtain would then be closed so witnesses couldn't see the placement of the IV and heart monitors and reopened so the execution could begin. The change has drawn fire from defense attorneys and transparency advocates.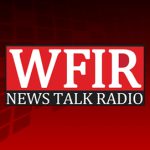 NORFOLK, Va. (AP) – Virginia has a new plan for dealing with hurricane evacuations that uses a zoned approach to prioritize getting the most vulnerable residents away from major flooding and reducing unnecessary travel. The Virginian-Pilot reported Tuesday it's the most significant change in decades to the state's evacuation system, which computer simulations showed was unrealistic. The new plan breaks down coastal Virginia into four zones designated A through D. In the event of a hurricane, residents in certain zones may be directed to evacuate while others could be asked to shelter in place. The state says the plan will reduce traffic, promote highway safety and lessen overcrowding at storm shelters. Residents can visit a website , call 2-1-1 or contact their local emergency managers to find out their zone.

DILLWYN, Va. (AP) _ State police say two people have been injured in a plane crash in central Virginia. Spokeswoman Corinne Geller said in a statement that state police were called to the scene Tuesday afternoon in Buckingham County, between Lynchburg and Richmond. Geller says the pilot was flown to a Charlottesville hospital for treatment of life-threatening injuries. A passenger suffered minor injuries. The crash is under investigation, and no further details were immediately released. Geller says the FAA and NTSB have been notified. It's the second small plane crash in Virginia in as many days. On Monday, a man sustained serious injuries after he crash-landed in a field in Prince Edward County.