AP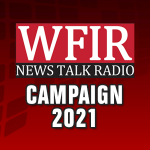 (AP) Former Del. Winsome Sears led a field of six candidates seeking the Republican nomination for lieutenant governor in Virginia after a first round of balloting in a GOP nominating convention [today]. Sears served a single term representing parts of Hampton Roads in the House of Delegates, when she became the first Black Republican woman to serve in the General Assembly after her election in 2001. She now lives in the Winchester area.
After a first round of ballots was counted Tuesday, Sears led with 32%, followed by former Fairfax County Del. Tim Hugo with 23% and Virginia Beach Del. Glenn Davis at 20%. More than 30,000 delegates cast ballots Saturday at what the party is calling an unassembled convention. Delegates ranked the candidates from first choice to last on the ballots they submitted.
FALLS CHURCH, Va. (AP) —Glenn Youngkin, a political newcomer who campaigned as a conservative, Christian outsider, edged closer to becoming Virginia's Republican gubernatorial nominee as ballot-counting continued Monday night with Youngkin still short of a majority needed to clinch the nomination.
More than 30,000 delegates cast ballots Saturday at what the Republican Party of Virginia is calling an "unassembled convention" to choose their nominees for governor, lieutenant governor and attorney general.
With no candidate garnering a majority after the first round, the winner will be determined in part by whom delegates listed as their second and third choices among the seven candidates vying for the spot.
Under the ranked-choice voting system implemented by the party, the votes of the last-place candidate, former Roanoke Sheriff Octavia Johnson, were redistributed to the six remaining candidates based on whom those delegates designated as their second choice.
The process is repeated in subsequent rounds until a candidate gains a majority.
After five rounds of counting Monday, Youngkin had 42% of the weighted vote, followed by businessman Pete Snyder at 33% and state Sen. Amanda Chase at 25%, according to returns provided by the party.
Youngkin, a former CEO of The Carlyle Group investment firm, is making his first run for public office. He lent his campaign more than $5 million and spent more than any other candidate through March 31, according to data from the Virginia Public Access Project. He campaigned as a "conservative Christian outsider" and highlighted his business experience.
The party began counting ballots in the attorney general race on Sunday. Delegate Jason Miyares won a close race after three rounds of balloting over hard-right candidate Chuck Smith.
Smith's surprisingly strong showing was interpreted by some as a good sign for Chase, a hard-right gubernatorial candidate who has been censured in the General Assembly in a bipartisan vote and is most closely associated with former President Donald Trump.
Chase, though, sat in third place after the fifth round of balloting. She has suggested she might run as an independent if she feels like the nomination process was unfair, particularly if Snyder wins the nomination.
Democrats will choose their nominee next month in a state-run primary. Former governor Terry McAuliffe is the front-runner in a field of five candidates.
Virginia bars incumbent governors from seeking reelection, so Democratic Gov. Ralph Northam is barred from seeking a second term this year.
Virginia is the only state with an open-seat gubernatorial contest this year; the race is being closely scrutinized as an early signal of each party's political strength heading into the 2022 congressional elections.
Republicans have not won a statewide race in Virginia since 2009. But Republicans have some hope of ending their drought this year; since 1973, only once has the party controlling the White House gone on to win the governor's race in Virginia the next year.
The convention was open to Virginia voters who pre-registered as delegates. People who had voted in past Democratic primaries were allowed to participate if they renounced their earlier Democratic votes and promised to support the Republican nominees in November.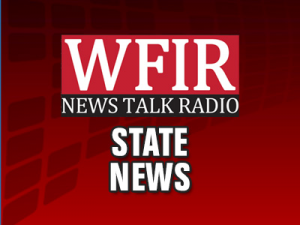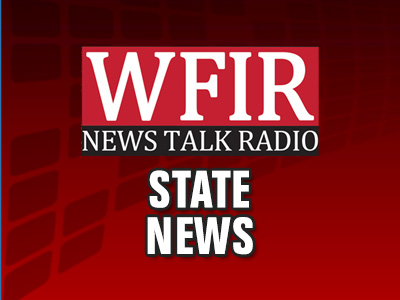 EARLYSVILLE, Va. (AP) — A green cemetery could become an interment option in Central Virginia.
The owners of Panorama Farms are hoping to add a natural burial ground to their property in Albemarle County.
Green burial grounds do not use embalming, have no plastic liners, concrete vaults or exotic wood caskets and do not have plastic memorials. Instead, they use biodegradable containers, and gravesites are marked with flat stones or native plantings.
Chris Murray, a member of the family that owns the property, said they are continuing to try to keep the farm an open space.
"The question that faces every farm in our situation is, how do you pay for it? We believe and we hope that this will be the answer towards that," he said. "Revenue from this would enable future generations to pay for what is our stated family mission — to maintain open space."
The farm's owners have applied for a special-use permit for a cemetery on almost 20 acres near the farm's northwestern entrance off Reas Ford Lane. The property is zoned Rural Area, which allows cemeteries with a permit.
State law currently requires cemeteries to be set back 750 feet from the nearest residents, and the farm has received waivers from two neighbors for the cemetery to be closer to their property.
Murray said the farm has been an example of "innovative and pragmatic environmental stewardship" for almost 70 years.
"My mother and father were foam-at-the-mouth environmentalists, and they're both dead, but they would love it that we're continuing to try to keep the farm an open space," he said. "If we get the special-use permit, and if the business is successful, it would enable the Murray family — we're now welcoming the fourth generation — to continue this legacy as long as possible."
As more baby boomers are starting to bury their parents, Murray said they're seeking green alternatives.
"We're now looking for an alternative to the sort of conventional, standard, casket-involved burial or cremation," he said. "We hope to make it locally a viable option for respectfully burying the dead."
In a survey provided by Murray of green or "hybrid" cemeteries in the South, most said they had between eight and 25 attendees for burials and between 15 and 50 burials a year.
The current gravel road off Reas Ford Lane would remain, and another entrance that is currently gated and only leads to a wooded area could be lengthened in the future as needed, Murray said. They would have about 10 main parking spots and about 50 overflow spots, and possibly a pavilion in the future.
"The whole idea here is to create as little impervious surface as possible," he said.
In terms of the quality of the roads on the property, Mariah Gleason, a county senior planner, said Albemarle County Fire Rescue has indicated that there may not need to be any improvements to those roads, but the county is still reviewing the proposal.
"At the time that a pavilion might be put in place in the future, they would reassess whether the roads on the property would need to be improved," she said.
During a recent community meeting, some neighbors had concerns about traffic around any services and buffering of the cemetery.
Jennifer Reed, who lives near the property, said she didn't have issues with the green cemetery concept, but that she was concerned with potential increased traffic along Reas Ford Lane.
"The road is not kept up very well by the state anyway because it is a dirt road, and we battle that constantly on a yearly basis," she said. "With a lot of traffic coming in for funerals, we wonder what that's going to do to the condition of the roads."
Murray said from talking with cemetery operators that somewhere between 30% and 50% of plots are usually reserved, and that the funerals at the site will typically be small and the business will start slowly.
"We can put up signage, we could let the public know when a service might be held, we could email or text to let you know — there are a number of sort of operational issues that we'd be glad to work out to mitigate that as much as possible," he said.
Linda Thompson, who said her mother lives on the other side of the Rivanna River from the farm, asked about future protection of the site, if the cemetery is approved.
"What would happen if 50 years down the road the family or whoever owns the farm at that time decides that it does need to be sold for development? Is there something that would protect the area that is hopefully going to be the burial ground?" she asked.
Virginia has a Cemetery Board that regulates for-profit cemeteries that offer perpetual care services or pre-need burial contracts and that are required to maintain trust fund accounts. Murray said that if the Panorama Farms cemetery did fail, the monies in that trust fund would be used for perpetual maintenance.
If the cemetery ultimately was approved and was so successful it needed to expand, Murray said they would like to expand into the corner of the property as much as possible.
Another neighbor, Sharon Davis, asked if the farm had proposed landscaping to offset the impacts to her property.
Gleason said Albemarle does not mandate landscaping or buffering of any kind with this particular use, but Murray said they were open to adding some kind of buffer.
"We can do plantings … there's a possibility of a fence, whatever would be necessary for both of us to feel protected," he said.
Public hearings before the county's Planning Commission and Board of Supervisors on the proposal have not yet been scheduled.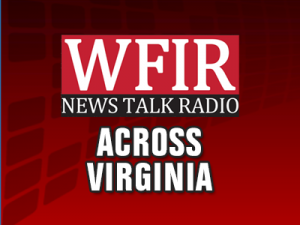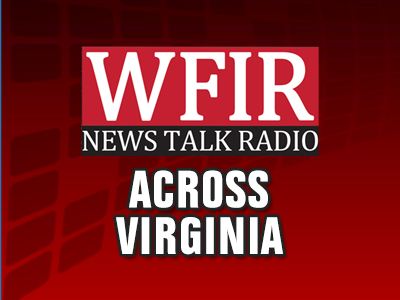 NORTON, Va. (AP) — A suspect and the Norton police chief were seriously injured in an exchange of gunfire Friday, authorities said.
James Lane, police chief of the small city of Norton, was responding to a 911 call about a shoplifter Friday afternoon when he pulled into a shopping center parking lot and encountered a man who began shooting into his vehicle, the Bristol Herald Courier reported.
The chief returned fire. Another Norton Police officer who had just arrived on scene also fired at the man, according to a news release from Virginia State Police.
Both Lane and the suspect, identified as James Dyer Buckland, 35, of Pound, were flown to hospitals for treatment of serious injuries.
Police said a handgun belonging to Buckland was recovered at the scene. He's been charged with attempted capital murder of a police officer, use of a firearm in the commission of a felony and possession of a firearm by a convicted felon. It wasn't immediately clear if he had an attorney who could comment on his behalf.
Local officials issued statements of support for Lane, who the newspaper reported has been with the city for over two decades.
The Virginia State Police Bureau of Criminal Investigation's Division is investigating.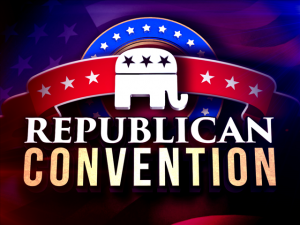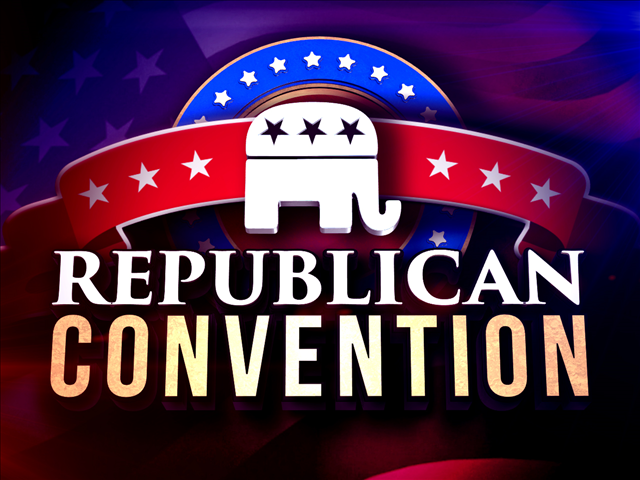 ANNANDALE, Va. (AP) — Tens of thousands of Virginians are casting ballots to choose nominees for governor and other statewide offices.
The Republican Party is holding what it's calling an "unassembled convention" on Saturday to select its nominees in this year's race for governor, lieutenant governor and attorney general.
Republicans haven't won a statewide race in Virginia since 2009.
Because pandemic restrictions ban mass gatherings, delegates are casting ballots at nearly 40 polling sites across the state.
More than 53,000 Virginians successfully pre-registered as delegates. GOP officials rejected applications from roughly 700 would-be delegates. Virginia is the only state with an open-seat gubernatorial race this year.
Four candidates — Amanda Chase, Kirk Cox, Pete Snyder and Glenn Youngkin — all have a shot at winning the nomination in a race that where no clear favorite has been established.
Polling closes at 4 p.m. Saturday, but the party won't even begin counting ballots until Sunday.
It may take several days to finish the count, which is complicated by ranked-choice voting and proportional representation that is awarded to each city and county.
Democrats will choose their gubernatorial nominee in a primary next month. Former governor Terry McAuliffe is the frontrunner in a field of five Democrats.
Incumbent Democratic Gov. Ralph Northam is barred from seeking reelection under Virginia's term limit rules.
Click the link below to hear convention speeches from GOP candidates for statewide office:
https://virginia.gop/2021-nomination/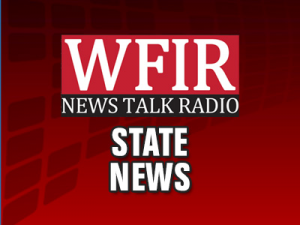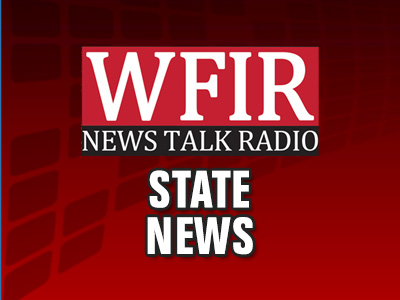 VIRGINIA BEACH, Va. (AP) — Police in the city of Virginia Beach will require officers' body cameras to be activated immediately when a police officer marks "en route" to a call for service.
The previous body camera policy required officers to activate cameras as soon as they arrived on the scene and as soon as it was "safe and practical to do so," WAVY-TV reported this week
The change in policy falls in the wake of the fatal police shooting of Donovon Lynch on the city's oceanfront in late March. Lynch was a cousin of Virginia Beach native and Grammy-winning musician Pharrell Williams.
Police said the body camera worn by the officer who shot Lynch was not activated for unknown reasons.
Lynch's shooting has drawn calls for a thorough and transparent investigation from Williams and others. It remains under investigation.
Both Lynch and the police officer who shot him are Black. That officer and another officer who saw Lynch's shooting have both said that Lynch had a handgun, according to police.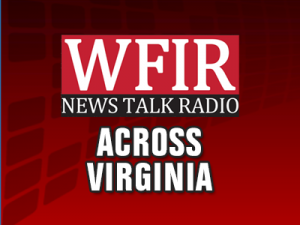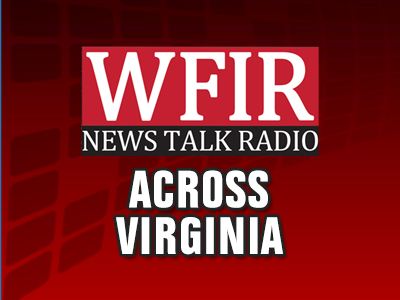 RICHMOND, Va. (AP) – A Republican candidate for Virginia lieutenant governor is going to court to find out who is responsible for an anonymous attack that called him "a Gay Democrat" while supporting one of his opponents. Del. Glenn Davis announced Tuesday he had filed a defamation lawsuit against an unknown defendant over a text message sent to voters registered for the GOP's unassembled convention. The message criticized Davis' voting record, called him gay and said, "Help Glenn come out of the closet by not ranking him on May 8th." The text message praised former Del. Tim Hugo, who is one of Davis' opponents. Hugo has said he was not behind it.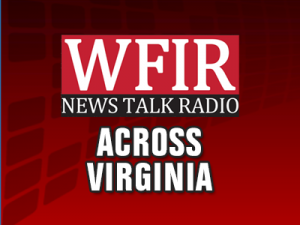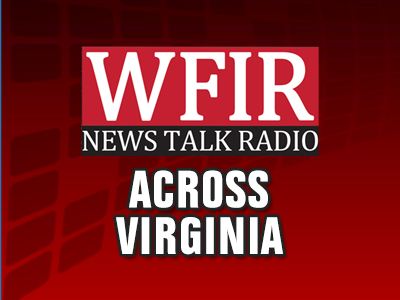 NORFOLK, Va. (AP) — An aide for Republican gubernatorial candidate Amanda Chase brandished a gun in a road-rage incident while the candidate participated in a virtual gun-rights debate in the back of her campaign van.
In the midst of a candidate forum with the Virginia Citizens Defense League, Chase — who was participating by phone in the Tuesday debate — shouts "No. Stop."
"Speaking of a Second Amendment moment, we just had to, oh, my goodness, we are exercising our Second Amendment rights right now on our car, where we had somebody road rage, trying to get in front of us," Chase says.
Just prior to that, a male voice can be overheard saying, "That'll get your b—— a— in the car, won't it?"
Shayne Snavely told The Washington Post he displayed an AR-15 pistol after a passenger in a sedan got of his car and started walking toward the van with a hand in his pocket.
"Yeah, he got a gun in his face," Snavely said, who referred to the AR-15 as "a little bit of overwhelming force."
Snavely, who was driving, said the other car kept pushing into them while he was in an exit lane, and that the passenger in the other car actually opened the door while moving and gesticulated at the van. Snavely said he displayed the pistol after the car continued to follow the van after exiting the highway.
Within a minute or two of the incident, Chase resumed the debate.
"You never know, even driving on the campaign, when you're going to have to exercise your Second Amendment rights," she said during the debate. "And we just avoided a scene while I'm here doing this Second Amendment rally. I promise, this is not staged right now. Oh, my gracious."
Norfolk Police said they had no record of the incident. Chase's campaign said they did not report it to police.
Chase is one of seven Republican candidates for the Virginia gubernatorial nomination, which will be decided at a May 8 convention. Chase has closely aligned herself with former President Donald Trump and embraced the moniker: "Trump in heels." She routinely carried a gun at the State Capitol until the legislature banned the practice last year.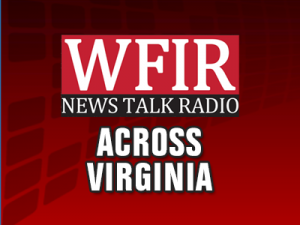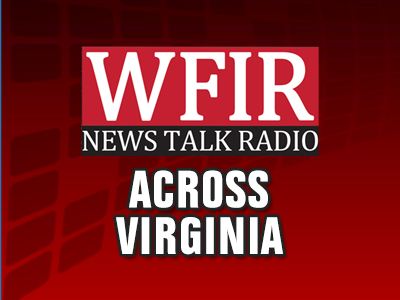 HARRISONBURG, Va. (AP) — A Virginia public works employee was killed Friday when a falling tree limb struck the worker while on the job, according to officials.
The City of Harrisonburg Parks and Recreation employee was working alongside a public utility staffer at Riven Rock Park when the accident happened, officials said in a statement posted to Facebook.
The other worker called 911 and attempted to give the victim medical aid, but the employee did not survive.
"We are truly saddened by today's events, and we are grateful for the outpouring of support from our community members at this difficult moment for our colleague's loved ones and our City of Harrisonburg team – especially our Department of Parks and Recreation," City Manager Eric D. Campbell said in the statement.
The worker was not identified and an exact cause of death was not immediately given.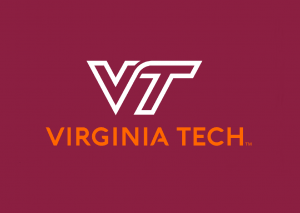 The Minnesota Vikings have selected Virginia Tech offensive tackle Christian Darrisaw with the 23rd overall pick in the NFL draft. They moved down nine spots
with a familiar draft-night trade to stockpile more picks. Darrisaw is a late-blooming, athletic blocker at 6-foot-5 and 322 pounds. He was a second team
All-American in 2020 who can fill a significant need at left tackle after Riley Reiff was released. The Vikings had the No. 14 spot on the board, which would
have been their highest in six years. They sent it to the New York Jets with one of their four choices in the fourth round.
The Tennessee Titans bolstered their defense by drafting cornerback Caleb Farley of Virginia Tech at No. 22 overall. General manager Jon Robinson focused
on defense Thursday night after releasing starting cornerbacks Adoree Jackson and Malcolm Butler to free up salary cap space in March. Farley announced last
July that he was opting out of the 2020 season after losing his mother to cancer in 2018. The cornerback also had surgery in March to repair a herniated disc and
tore an ACL in 2017. Farley did not attend the NFL draft because he tested positive for COVID-19, though he tested negative Thursday.