AP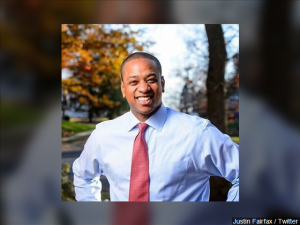 RICHMOND, Va. (AP) — Virginia House Republicans have announced plans to hold a meeting where Lt. Gov. Justin Fairfax and the two women who have accused him of sexual assault can testify. Republican Del. Rob Bell said Friday that the House Courts of Justice Committee plans to invite Vanessa Tyson, Meredith Watson and Fairfax for a "chance to be heard" at an unnamed future hearing date. The two women have recently come forward with allegations that Fairfax, a Democrat, sexually assaulted them years ago. Both women have criticized the General Assembly's handling of their allegations. Fairfax has denied both accusations and said the matters should be investigated by law enforcement authorities. Friday's announcement is likely to set off a fierce partisan brawl, as Democrats have strongly resisted calls for the General Assembly to investigate.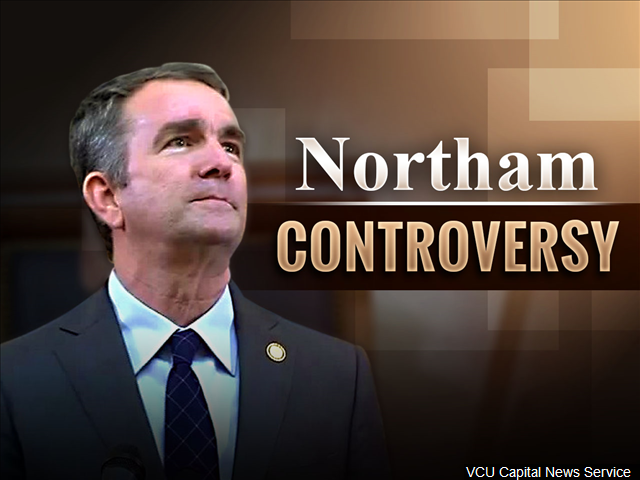 RICHMOND, Va. (AP) – Virginia Gov. Ralph Northam says he is forgoing a racial reconciliation event at a historically black school after student leaders asked him not to attend.Local news outlets report student leaders at Virginia Union University asked Northam in a letter dated Monday not to attend Thursday's scheduled commemoration of students who protested segregation in Richmond almost 60 years ago. Student government president Jamon Phenix said Northam's visit could overshadow the tribute.It was to be Northam's first stop in his planned reconciliation tour after it was revealed that a racist photograph appeared on his 1984 medical school yearbook page. Instead, he tweeted that he would host the civil rights activists at the Executive Mansion on Friday. Northam accepted an invitation by Phenix "for future dialogue" on race, reconciliation and equity.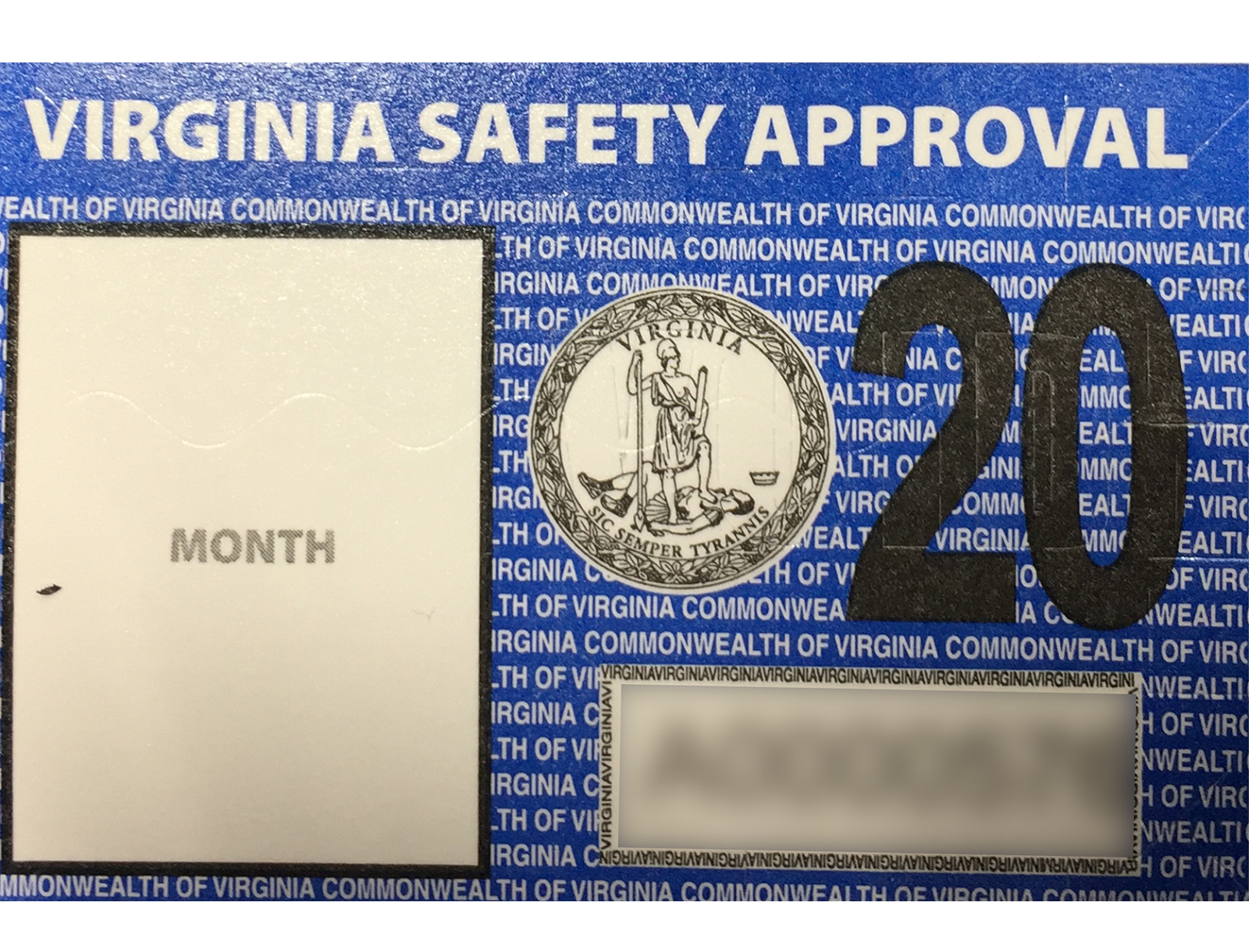 RICHMOND, Va. (AP) _ Virginia drivers are likely to pay more for vehicle safety inspections. The General Assembly has given preliminary approval to legislation that will raise the price of a yearly car inspection from $16 to $20. The House and Senate have both approved slightly different versions of the legislation with bipartisan support. Advocates said the fee hasn't gone up for more than a decade and the increase will help make sure mechanics are fairly compensated. Opponents of the measure said the current fee is fair and a 25% increase is too much.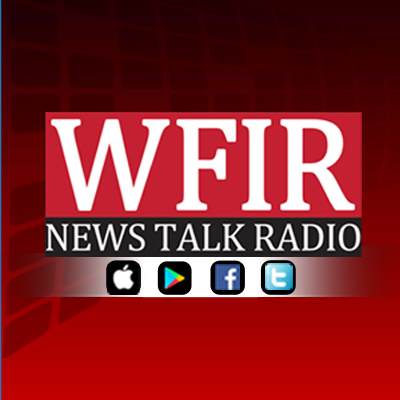 ROANOKE, Va. (AP) — For nearly two decades, Charles "Jack" Dudley shepherded the brightest scholars through Virginia Tech's honors program, but he didn't know until he fell under the tutelage of a Carilion Clinic hospice team how to live while he was dying.
In November 2017, Dudley's dueling diseases had the better of him. Medication to help his chronic obstructive pulmonary disease worsened his diabetes.
"I had these two doctors. They are wonderful, but they constantly debated whether I should breathe or go into a diabetic coma." Dudley chuckled a moment before continuing with his story. He had fallen twice in the shower, necessitating calls for help from EMTs, and tests and readings of all the things measured to track diseases looked dreadful.
His family doctor said it was time to call hospice.
"It scared the hell out of me," said Dudley, who thought "you had to be ready to die and keel over for hospice to come in."
That's not true, but that's the way hospice is still mostly used. Nearly 28 percent of hospice patients nationwide have hospice service for less than a week. Dudley's care is unusual in that he's had hospice services for more than a year. Without the comfort care, he believes he would have died last winter.
"In hospice, I can't add days to your life, but I am going to strive to add life to your days. In Jack's case, we've been able to do both," said his case manager, Nicole Thompson with Carilion Clinic New River Valley.
Hospice is an insurance benefit that is available when someone has an incurable disease and is expected to die within six months if the course of the illness does not change. Instead of continuing to treat the disease, hospice focuses on making a person feel comfortable in their final stage of life
"When I first started hospice, I spent a good bit of time wishing I would just die because it was so hard to breathe, and getting through the day was so difficult," Dudley said, "Over a period of time, these people have given me tools to make the difficulty less."
Dudley, who is now 78, hasn't been to a doctor's office in more than a year. He's certain that Medicare's daily payment for hospice care is far less than he would have spent on doctors, tests and hospital stays.
"I'm being taken care of, my medication is dispensed. I have not been to a doctor since I've been in hospice. It's got to be less expensive than me, an ignorant fool when it comes to medical care, running to the doctor every time I get a slight symptom," he said.
It's hard to compare costs. Dudley did not have receipts for the year prior to entering hospice and there is no exact way to tally the medical charges he would have incurred if he had continued treating his illnesses.
Research on cost comparisons is limited. But a study published last year in the Journal of the American Medical Association's Internal Medicine found statistically significant reductions in costs with palliative care, and Medicare reports that about a quarter of its patients who die each year do so in the hospital and that many of them had been admitted to expensive intensive care units.
Dudley's other point is that hospice services are priceless in that they helped him live better.
He's had the opportunity to examine his life through music therapy and the time to see his granddaughter turn an age where he can glimpse her future. He knows now that she and the other three women in his life — his wife, daughter and daughter-in-law — will be fine once he passes.
"They are where any person wishing for the very best for people to be. They all have their lives organized where the future for them is one they've chosen. It's noble, and they are really quite wonderful," he said. "I got time to help sort it all out. How wonderful can it be? If I had died last November it would have been terrible. I wouldn't have had that."
Jack and Larkin Dudley met as students at the University of Georgia. On Feb. 5 they celebrated their 54th wedding anniversary, and the following day their granddaughter's Sweet 16.
They both taught at Tech. Jack Dudley, a sociology professor, directed the honors program before retiring in 2008, and Larkin Dudley was director of the Center for Public Administration and Policy.
Two years before he retired, Dudley began to have trouble breathing and would use oxygen at night. He continued teaching after retiring, but he found it increasingly difficult to get through a two-hour class. Then, on the day after Thanksgiving 2012, his son died. He was no longer able to teach or do much else. He said he suppressed a year of his life.
Talking about the loss is difficult. He would rather expend his limited energy on other topics.
"I lived an unbelievably wonderful life, and had my son not died it would have been a perfect," he said.
Through hospice, Dudley said he was able to review all that was wonderful. He has remained in his Blacksburg home, and the hospice team has taught Larkin Dudley how to care for her husband. She jokes that she'll return to school after he dies for a nursing degree in which she specializes in catheters.
Larkin Dudley is her husband's primary caregiver. He realizes that many days turn messy with sickness.
"Very few people are around when I'm throwing up all over the place and it needs cleaned up," he said. "There have got to be days that she looks at me and says, 'What have I signed up for?' But she does unbelievable things every day."
It was important to him that Larkin continue her life outside of his care and that she go to her book and bridge clubs and church activities. A hospice volunteer comes during the week, and nurse's aide Cindy Powell comes twice a week. They time their visits for when Larkin will be out.
The Dudleys continue to enjoy each other's company knowing that it, too, will soon end.
"You cannot prepare for that kind of loss or void in your life. Someone asked me how I felt when my son died. Well, if you go through life you have few joys. You have so many feet of joy," Larkin Dudley said while spreading her arms wide. "When you lose somebody, you can never be that joyful again. I figure when one of us goes, that loss of companionship can never be quite as joyful as you once were. You just have to learn to live with that."
Thompson, Dudley's case manager, drops by his Blacksburg house once a week, more if necessary, to see how he's feeling.
She came to hospice after working as an intensive care nurse and at first found it disjointing to not rely on test readings.
"We don't do a lot of looking at numbers. We want to know how do you feel and what can we do to make you feel better," she said. "Medications are adjusted just on how you feel."
She finds ways to help Dudley breathe, keep his blood sugar levels stable and remain comfortable.
Thompson also helps him set goals. Last winter, Dudley wanted to live to see the cherry trees bloom. When that came and went, he wanted to watch one more Fourth of July parade in Blacksburg, and then to vote in the elections and now again to see the cherry blossoms.
Dudley set a separate goal with Powell, who helps him bathe. "Don't ever let me smell like an old person," he said.
Dudley also has the services of music therapist Kelly Sweeney, with whom he sought to review his life.
"So we used music from the time he was a child to modern day," she said. "We use music for emotional support and processing."
They started with the church hymns of Dudley's childhood and moved through the musical theater tunes he enjoyed as a teen.
"It's hard to remember how you felt when you were 19, but if you go back to the music, you do," he said.
He relived the Marine Corps Ball on the University of Georgia's campus, the year it was integrated but was still an all-white school, and hearing Nat King Cole play.
"Nat King Cole enjoyed talking to college students. Larkin and I lived in very exciting times," he said. "I hadn't thought about that, and hadn't used those memories in years to make sense out of things."
Sweeney said the music provided an emotional container for Dudley to do all the work required in his life review.
"I can't think of anything else that would be as good as music to get you back in touch with your life. When I hear those hymns of my childhood and growing up on a farm, we went to the Baptist church every Sunday morning and every Sunday night and Wednesday night and we sang hymns," he said. "About the only connection I have to the early parts of my life are those hymns."
Dudley spends most of his energy just breathing. The disease has slowed him down. He's not able to get out as much as he had, but he, his wife, daughter, daughter-in-law and granddaughter spent Christmas together. It was the best ever, he said.
Seeing how his granddaughter is evolving brought him joy.
"There's a point you reach where you get nervous about what you've not done, things you wish to do or not do. I can honestly say that this Christmas, I learned that for the four women in my life, I have little to worry about," he said.
Dudley said that hospice gave him the time and the tools to realize that.
"I've gotten much more out of hospice than I ever anticipated I would get and I really would like to tell physicians and others they really need to start recommending hospice earlier," he said.
They won't take you unless you are supposed to be there.
"The benefits of living are incredible if you can get past that you are dying. In a little while I'm going to go upstairs and take a nap. But that's OK," Dudley said. "If just a handful of people get to hospice a little earlier, that would be good. I've seen people try to make it without it, and that's not good."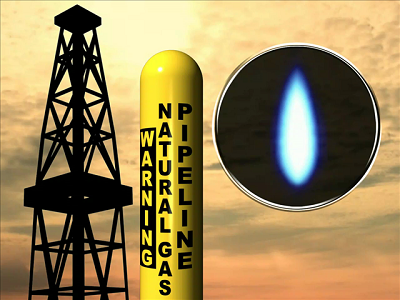 RICHMOND, Va. (AP) — Federal authorities have launched a criminal investigation into the Mountain Valley Pipeline in Virginia.
The natural gas pipeline's parent company said in recent corporate filings with the SEC that it has been informed by the U.S. Attorney's Office for the Western District of Virginia of a criminal investigation.
EQM Midstream Partners says in filings that the pipeline joint venture had received a grand jury subpoena for documents Monday.
The scope of the inquiry is unclear. A spokesman for the U.S. Attorney's office did not immediately return a request for comment.
An EQM spokeswoman says the company is complying with the subpoena.
Last month, two local attorneys called for a federal investigation into whether pipeline crews violated laws by continuing construction on the 300-mile (483-kilometer) pipeline after a permit suspension.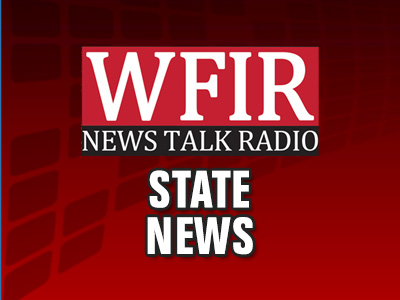 BRISTOL, Va. (AP) — Authorities say a woman hid her mother's decomposing body inside their Virginia home for weeks, covering it with dozens of blankets and surrounding it with air fresheners to mask the smell.
News outlets report that 55-year-old Jo-Whitney Outland was charged with felony concealment of a body. Bristol police detective Sgt. Steve Crawford says the investigation began Monday when Outland's relatives were concerned about 78-year-old Rosemary Outland. Investigators believe Rosemary Outland died in late December.
Crawford says authorities discovered the body propped up in a chair and covered with more than 50 blankets and pieces of clothing and over 60 air fresheners. He says medical examiners will confirm the identification and cause of death.
Jo-Whitney Outland told WJHL-TV on Thursday afternoon that she had covered her mother's body out of respect.
RICHMOND, Va. (AP) _ Officials at a Virginia shelter say a dog set on fire at a Richmond park has succumbed to his wounds.News outlets report Richmond Animal Care and Control announced Friday morning that the male brindle pit bull named Tommie died surrounded by caregivers. The shelter says Tommie was tied to a pole at a city park, covered in accelerant and set on fire Sunday.He was initially believed to have burns covering about half his body, but the shelter later said the burns covered nearly his entire body and were worsening. A picture of Tommie shared by the shelter shows him covered in bandages and casts while snuggling a stuffed animal.The shelter says $25,000 is being offered for information leading to suspects in Tommie's abuse.
RICHMOND, Va. (AP) — Officials at a Virginia animal shelter say a dog was set on fire at a city park and suffered burns to over 40 percent of its body. Richmond Animal Care and Control says in a Facebook post that the male brindle pit bull was tied to a pole in a city park, covered in accelerant and set on fire Sunday night. It says witnesses saw a man wearing multiple layers of pants run from the scene. The shelter says the dog, which has been named Tommie, is being treated at Virginia Veterinary Centers. Shelter officials asked the public for any information that could identify the person responsible. They say not many cases rattle the shelter's staff, but Tommie's makes them "want to just sit on the floor and cry."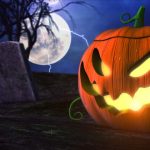 CHESAPEAKE, Va. (AP) — A Virginia city's penalty of jail time for teenage trick-or-treaters has scared up some ridicule and a possible policy change. The Chesapeake City Council is set to vote Tuesday on an amendment to a 50-year-old law that threatens teens with up to six months in jail if they go door-to-door in pursuit of candy on Oct. 31. The Virginian-Pilot
reports
no teens have ever actually been arrested under the ordinance. But it made news last Halloween, ending up parodied on "Jimmy Kimmel Live!" Mayor Rick West says the town's sudden infamy left him sleepless. The amendment would eliminate the jail penalty. Trick-or-treating past the age of 12 instead would carry fines of up to $250, as would violating the 8 p.m. curfew. The proposed policy mirrors that of neighboring cities.