AP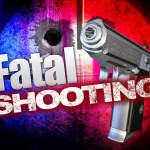 GREENVILLE, S.C. (AP) — A shooting at a nightclub early Sunday left two people dead and eight wounded in South Carolina, a sheriff's official said. Two Greenville County sheriff's deputies noticed a disturbance at Lavish Lounge just before 2 a.m., and saw a large crowd running out of the building, Sheriff Hobart Lewis said at a press conference. There was "active gunfire from inside the building," Lt. Jimmy Bolt said in an initial statement, and Lewis said all the shots were fired inside.
Both Lewis and Bolt initially said 12 people had been wounded — with at least four in critical condition, Lewis said — but Bolt told The Associated Press that two victims were likely counted twice in the confusion at the hospital.
No one was immediately taken into custody. Bolt told the AP that the sheriff's office was looking for two suspects, but couldn't provide names or description
RICHMOND, Va. (AP) — Former Virginia Gov. L. Douglas Wilder is accusing the state's library agency of racism for its slow pace in processing and publicly presenting records from his tenure as the nation's first elected Black governor. Wilder, 89, says he doesn't understand why the Library of Virginia has been processing papers from his gubernatorial successors before finishing work on his. "Why isn't it racism?" Wilder asked.
State Librarian Sandra Gioia Treadway acknowledged that the processing of Wilder's records had "fallen off the radar," a lapse that she attributed to budget cuts and turnover in key positions, including the state archivist. Wilder, a grandson of slaves, served as Virginia's governor from 1990 to 1994. He later served a term as Richmond's mayor.
All of Wilder's successors in the governor's office have been white. The library agency has finished work on the collections of former Govs. George Allen, Jim Gilmore and Mark Warner. Former Gov. Tim Kaine's remains a work in progress. Treadway said she didn't know how few of Wilder's papers had been processed and made public until Wilder's son, Larry, contacted her earlier this year.
Wilder's papers from his terms as governor and as the state's first Black lieutenant governor can't be made public until it is sorted, analyzed, indexed and reviewed for exceptions under the Virginia Freedom of Information Act, according to Treadway.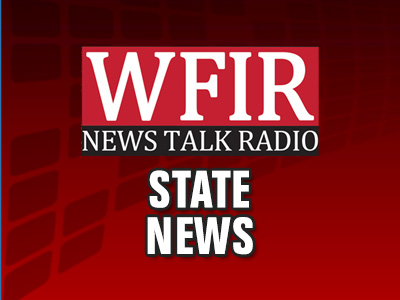 SPRINGFIELD, Va. (AP) — An 11-month-old girl has died after being inadvertently left unattended in a vehicle for "an extended period of time," police in northern Virginia said Saturday.
Officers responded Friday around 5 p.m. to a report of an unresponsive child left in a vehicle, the Fairfax County Police Department said in a news release.
A preliminary investigation found the girl's father placed her in the back seat of an SUV at his home and "inadvertently" left her while he used another car to run errands, police said. Temperature readings in the area on Friday climbed into the high 80s and low 90s, according to records from the National Weather Service.
"After returning home, he then drove the SUV to an in-home daycare to pick up another child when he realized the 11-month-old was still in the back seat," the news release said.
Detectives have consulted with the Fairfax County Office of the Commonwealth's Attorney, and no charges are expected in the case, police said.
Neither the girl nor her father were identified.
RICHMOND, Va. (AP) — Richmond police say six people were arrested during the latest round of late-night protests at the Robert E. Lee monument grounds in Virginia's capital city.
Police announced that an unlawful assembly had been declared at 10:25 p.m. Friday night after an officer was shot by a paintball, the department said in a news release Saturday morning.
Several other officers were subsequently shot by paintballs and struck by other hard objects, according to the department, which said one of those officers was treated at a hospital for a possible head injury or concussion.
Police said one officer deployed pepper spray, but no tear gas was used.
The conflict marked the fifth time this week authorities have declared an unlawful assembly in Richmond and ordered crowds of demonstrators to disperse, according to the Times-Dispatch.
The Lee monument has become a rallying point during weeks of sustained protests in the city over racial injustice and police brutality. State officials on Monday announced gatherings on the monument grounds were banned from sunset to sunrise.
Gov. Ralph Northam has announced plans to remove the Lee statue from the top of the towering pedestal, but a judge issued an injunction that for now prevents him from doing so while a lawsuit plays out.
Those arrested were all age 30 or younger, including one juvenile. All were from Richmond, according to police.
Five were charged with unlawful assembly, a misdemeanor. Some were charged with obstruction of justice, one was charged with trespassing and the juvenile, who was not identified, was charged with felony assault on a law enforcement officer.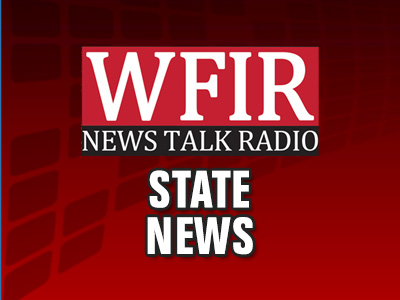 MARION, Va. (AP) — A Virginia man was charged in federal court this week in connection with the burning of a cross on the front lawn a Black teenager who had recently organized a civil rights protest.
U.S. Attorney Thomas Cullen's office announced the arrest Friday afternoon of 40-year-old James Brown of Marion, who was charged with lying to federal agents and criminal interference with fair housing based on the victim's race. The charged were filed following an investigation into the June 14 overnight cross burning in Marion, a small town in southwest Virginia.
According to an affidavit filed by an FBI special agent, a Black woman flagged down a police officer who was responding to a report of a possible gunshot and told him someone had put a burning cross in her yard. The woman's son was an organizer of a protest in Marion the day before, the affidavit said.
A police officer extinguished a "significant" fire inside a barrel and recovered a wooden cross propped against the barrel, according to the affidavit. The cross had cloth attached that had a sweet smell, indicative of a propellant being used.
The affidavit said when Brown was questioned about whether he was involved, he told investigators he was not. But witnesses interviewed said Brown admitted to the cross-burning and used racial epithets when referring to the family, Cullen's office said in a news release.
Brown is described in the affidavit as both white in appearance and believed to be of Puerto Rican descent. His home is across the street from the victims', the affidavit said.
Court records show Brown made a brief initial appearance in court Friday. They say he was to be held in custody until a detention hearing set for Tuesday.
The Associated Press sent an inquiry to his attorney seeking comment.
"The frightening act at the center of today's complaint—a racially motivated cross burning—interfered with the victim's federally protected right to fair housing," Cullen, who is the U.S. attorney for the western district of Virginia, said in a statement. "Acts of violence, threats, and other forms of intimidation prompted by racial animus are serious federal crimes, and we will continue to work closely with the FBI to hold offenders accountable."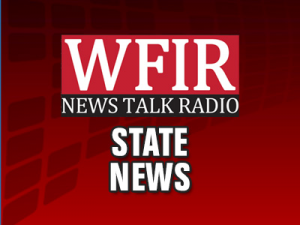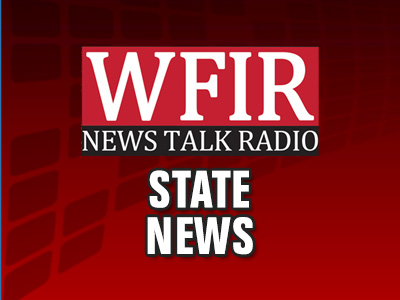 HENRICO, Va. (AP) — A circuit judge in Virginia this week dismissed Twitter from a lawsuit filed by Republican U.S. Rep. Devin Nunes of California against the social media platform and several of its users.
Henrico County Circuit Judge John Marshall on Wednesday ruled Twitter is not liable for allegedly slanderous tweets about Nunes that were posted anonymously, the Richmond Times-Dispatch reported Thursday. Marshall cited a federal law that provides internet services with immunity from liability for material posted by their users.
Nunes "seeks to have the court treat Twitter as the publisher or speaker of the content provided by others based on its allowing or not allowing certain content to be on its internet platform," Marshall said in his ruling. "The court refuses to do so."
Nunes had accused Twitter of "knowingly hosting and monetizing content that is clearly abusive, hateful and defamatory."
The newspaper reported that a Republican strategist and two anonymous parody accounts, "Devin Nunes' Mom" and "Devin Nunes' Cow," are still defendants in the case.
Nunes' attorney and his congressional office did not respond to the newspaper's request for comment.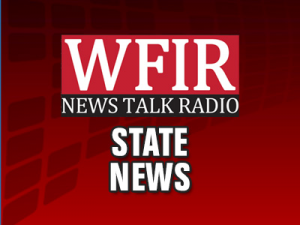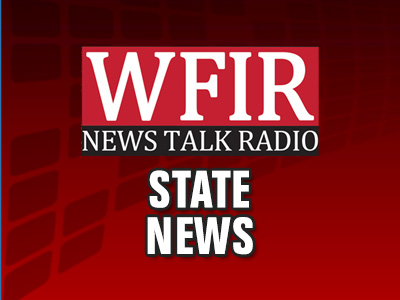 RICHMOND, Va. (AP) — Virginia House Speaker Eileen Filler-Corn is announcing three public hearings on criminal justice matters ahead of a special session set for later this summer.
Filler-Corn, announced the special hearings Friday, saying they would take place in July and August.
Gov. Ralph Northam is expected to call a special legislative session in August. The initial purpose of the session was to focus on the economic impact of the coronavirus pandemic, but it has grown to include a focus on criminal justice reform following the widespread civil unrest following the death of George Floyd. Floyd, a Black man in handcuffs, died after a white police officer in Minneapolis pressed a knee on his neck.
The Virginia Legislative Black Caucus has said it plans to pursue a broad criminal justice-related agenda at the special session that includes legalizing marijuana and reinstating parole.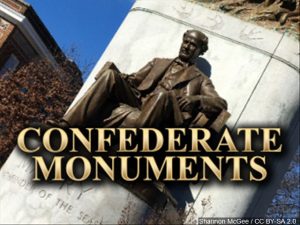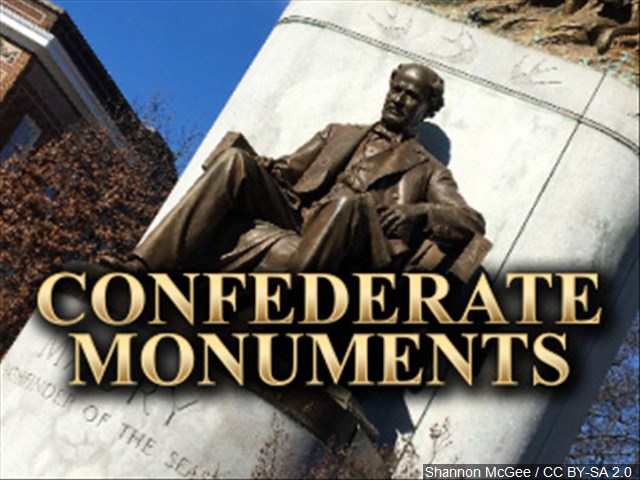 RICHMOND, Va. (AP) — Police in Virginia's capital declared an unlawful assembly and broke up a gathering of protestors accused of attempting to pull down another Confederate monument along a prominent avenue on Sunday night.
Richmond police declared the gathering near the statue of Confederate Gen. J.E.B. Stuart unlawful and ordered demonstrators to leave the area along Monument Avenue at around 9:30 p.m., news outlets reported.
Protestors had climbed atop the statue and tied ropes around it before authorities intervened, Virginia State Police said in a statement. The agency said it responded to dispel the protesters after some began throwing bottles at officers.
Multiple Confederate monuments in Richmond have been rallying points and sites of confrontations with police during demonstrations in the weeks since George Floyd died in Minneapolis police custody.
Statues of Confederate President Jefferson Davis and Confederate Gen. Williams Carter Wickham as well as of Christopher Columbus were toppled. A massive statue to Confederate Gen. Robert E. Lee remains on its pedestal along Monument Avenue for now, as lawsuits seek to block its removal.
Sunday night's encounter came less than a week after mayor Levar Stoney accepted the resignation of the city's police chief, saying Richmond needed "a new approach" to public safety after repeated violent clashes between police and protesters.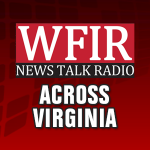 FREDERICKSBURG, Va. (AP) — Five graduating seniors at a Virginia high school who attended a modified commencement ceremony at the school have tested positive for the coronavirus.
Fredericksburg City Schools Superintendent Marceline Catlett said Friday that the five students at James Monroe High School tested positive for COVID-19, and all five attended graduation ceremonies at he school on Monday.
She said the school has been working with the local health department and "the overall risk of exposure to the majority of students and staff at the event is considered low."
The
Free Lance-Star reported
that each of the school's 233 graduates had the opportunity to attend individualized ceremonies that were booked in short time slots over a three-day period. Graduating seniors could have their pictures taken with school administrators after exchanging elbow bumps.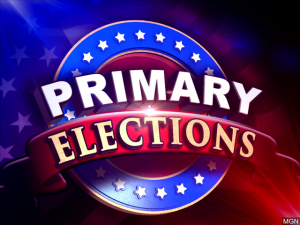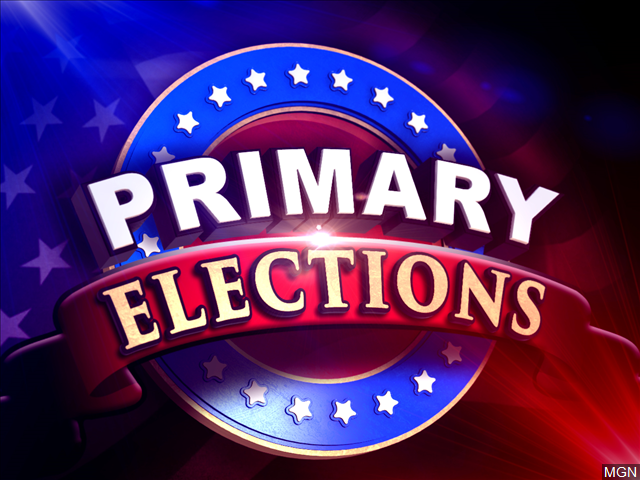 RICHMOND, Va. (AP) — For the second time in two years, no big-name Republicans in Virginia are bothering to try and win a seat in the U.S. Senate.
Once a hotly contested swing state where Senate elections were decided by small margins, Virginia has swung solidly blue in the Trump era as voters in the state's growing suburbs reject the president's agenda. U.S. Sen. Tim Kaine won re-election against an underfunded opponent by more than 15 percentage points two years ago.
This year, three relatively unknown Republicans are competing to take on incumbent U.S. Sen. Mark Warner, a Democrat who is seeking his third term in the Senate. The primary will take place Tuesday.
"Mark Warner gets, essentially, a pass this time," said Quentin Kidd, a political science professor at Christopher Newport University.
Warner barely won six years ago against former Republican National Committee Chairman Ed Gillespie, but no experienced Republicans want to take Warner on this time around. Former Congressman Scott Taylor initially announced a bid before changing his mind and running for his old, much more competitive, Virginia Beach-area U.S. House seat instead.
That leaves three political newcomers — Daniel Gade, Thomas Speciale, and Alissa Baldwin — vying to be the GOP Senate nominee.
Gade has raised by far the most money and has the highest profile of the three. He is a retired Army officer who was seriously injured in Iraq in 2005, losing a leg after his Humvee was hit by a roadside bomb. Gade advised President George W. Bush on military and disability issues and was Trump's appointee to serve on the Equal Employment Opportunity Commission, but withdrew his nomination after a lengthy delay in the Senate over his confirmation. Gade previously taught at West Point and now teaches at American University.
He said he's undeterred by Warner's advantages.
"Even if this is a blue year, even if Virginia is a blue state, so what? Our values are worth fighting for," Gade said.
If elected, Gade pledged not to be a "rubber stamp" for the president but said Trump is "good on the policies that I care about," like religious liberty.
Speciale is a defense contractor and Army reservist who has largely self-funded his campaign. He said he'd be a "junk yard dog" in debates against Warner and said Republicans are looking for his type of pro-Trump conservatism.
"They want people who are real. They want people who love America," he said.
Baldwin is a public school teacher in Nottoway County who has barely raised any money.
Warner is running unopposed for the Democratic nomination.
Other notable races Tuesday include Virginia 2nd Congressional District GOP primary between Taylor, Ben Loyola Jr. and Jarome Bell. Taylor, a former Navy Seal, narrowly lost to U.S. Rep. Elaine Luria in 2018 in one of the most competitive congressional district in the country. Like Taylor, both Loyola and Bell are Navy veterans. The district includes the Norfolk Naval Base, the largest navy base in the world.
Four Democrats are vying to take on Bob Good in the Virginia 5th District, which stretches along the western part of the state from northern Virginia to the North Carolina border. Democrats think the Trump-leaning district could flip after Good defeated incumbent U.S. Rep. Denver Riggleman in a GOP convention earlier this month. Riggleman angered social conservatives in his district when he officiated a gay wedding.
The Democrats running are R. D. Huffstetler Jr., B. Cameron Webb, Claire C. Russo and John D. Lesinski.
Republicans will pick a candidate in Virginia's other closely watched district — currently held by U.S. Rep. Abigail Spanberger — next month in a convention. State House Del. Nick Freitas is among the favorites to win, but failed to submit his campaign paperwork on time for the second straight election in a row.
Last year, Freitas had to mount a pricey write-in campaign to keep his state House seat. The state elections board will likely meet next month to hear his request for an extension to file this year's paperwork.