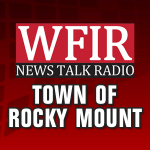 ROCKY MOUNT, Va. (AP) – A Rocky Mount police officer shot and wounded a man while serving an emergency custody order. So far, neither person involved has been identified. State police say the officer found the man at a shopping plaza after a magistrate issued the order. They said as the officer approached, the man assaulted the officer. The fight ended when the officer shot and wounded the man. Police said the man was taken to Carilion Roanoke Memorial Hospital for treatment of a non-life threatening injury after the shooting late Saturday night. The officer also was treated for injuries in the assault and was released for the same hospital. Police said the officer has been placed on paid administrative leave while Virginia State Police investigate the shooting. Neither the man nor the officer was identified by state police.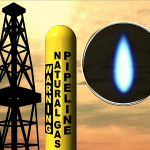 RICHMOND, Va. (AP) — A divided panel of federal regulators granted approvals Friday evening for the Atlantic Coast and Mountain Valley natural gas pipelines, major East Coast projects. The Federal Energy Regulatory Commission's authorization had been widely expected by both supporters and opponents of the pipelines. The certificates granted by the commission came with dozens of conditions, and other necessary permits for both projects are still pending. Both pipelines would start in West Virginia, carrying gas from the Appalachian basin to U.S. markets. Prominent business and political leaders in all three affected states back the projects, saying they will lower energy costs and boost economic development. But opponents, including environmental groups and landowners, say the projects will infringe on property rights, damage pristine areas and commit the region to fossil fuels for decades.
RICHMOND, Va. (AP) _ Virginia officials plan to pitch 10 sites to Amazon next week in an intense competition to get the online retail giant to build its second North American headquarters in the state. The Richmond Times-Dispatch reports that three of the properties are located in the Richmond area, including a scenic farm overlooking the James River, a pocket of undeveloped land in the heart of the regional expressway system and a swath of city-owned land at an interstate gateway into the city. State and regional officials have identified three potential sites in Hampton Roads and four potential sites in northern Virginia. Seattle-based Amazon announced its plans to build a second headquarters last month. The site would employ 50,000 people.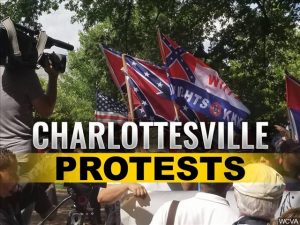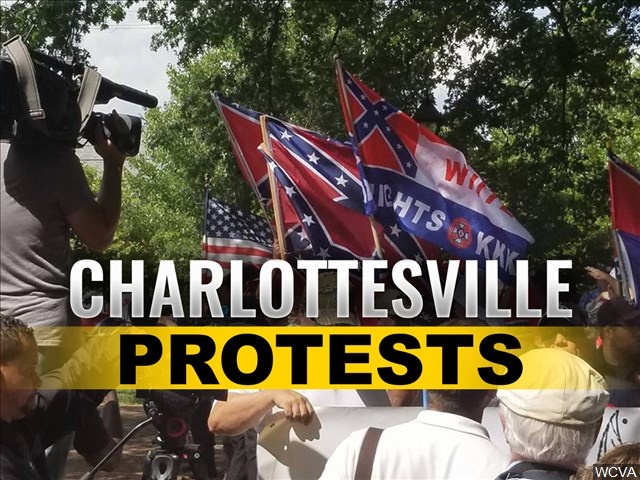 CHARLOTTESVILLE, Va. (AP) – The city of Charlottesville will join a lawsuit that seeks to prevent the heavily armed bands of white nationalists and militia groups that descended on the Virginia city for a violent summer rally from returning. The City Council held a special meeting Thursday morning, where they voted to join the lawsuit. Mary McCord of Georgetown Law's Institute for Constitutional Advocacy and Protection told the council the lawsuit doesn't seek monetary damages. Instead, she says it seeks a court order prohibiting future "paramilitary" activity. The lawsuit was being filed later Thursday. Separately, the Washington Post reports 11 residents injured in the August violence are suing a number of rally leaders and organizers in a lawsuit filed Thursday morning in federal court in Charlottesville.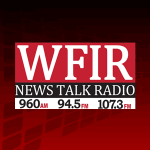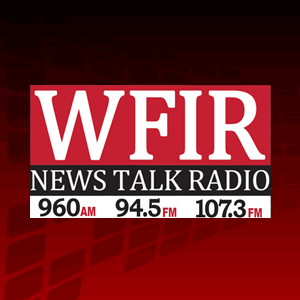 Virginia State Police have been instructed not to cover their name tags after some troopers violated policy by putting black tape over their tags during a pro-Confederate rally in Richmond last month. State police superintendent Col. W. Steven Flaherty said in an Oct. 3 letter to the Virginia American Civil Liberties Union that intentionally covering name tags is against department policy. He said "appropriate action" has been taken and supervisors have been told to ensure name tags are not covered again. A photo of a trooper with his name tag covered during the Sept. 16 rally, which included counterprotesters, prompted questions on social media. The ACLU sent a letter to Flaherty saying that officials performing their duties in public should be readily identifiable by members of the public.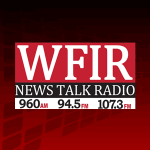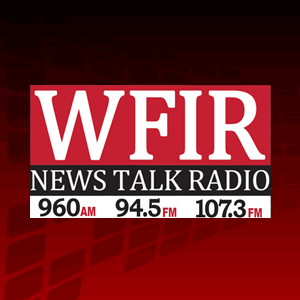 RICHMOND, Va. (AP) _ Former Vice President Joe Biden will visit northern Virginia this weekend to campaign with Democratic candidate for governor Ralph Northam. Northam's campaign announced Tuesday that Biden and Northam will host a roundtable discussion on workforce development Saturday in Reston. Vice President Mike Pence plans to appear the same day with Republican nominee Ed Gillespie. The two are set to attend a rally in Abingdon, in southwest Virginia. The race between Northam, a pediatric neurologist and the state's lieutenant governor, and Gillespie, a former Republican National Committee chairman, is one of only two off-year gubernatorial contests in November. It's being viewed as a possible early referendum on President Donald Trump's first year in office and as a preview of the 2018 midterm elections.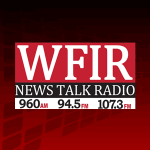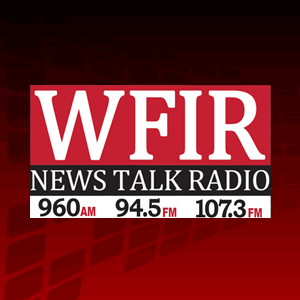 NORFOLK, Va. (AP) – Virginia's largest health insurer will restrict where customers can get CT scans and MRIs in non-emergency situations. The Virginian-Pilot reports that the change will occur for people insured by Anthem in March. Beneficiaries will have to seek imaging services at free-standing facilities instead of hospital-based ones. The policy change does not include X-rays or mammograms. Virginia Anthem spokesman Scott Golden said the move will save up to hundreds of dollars per scan and help keep premiums affordable. But the change has raised some concerns. Julian Walker, a spokesman for the Virginia Hospital & Healthcare Association, said in statement that freestanding facilities may lack the capability to quickly assess a patient's condition. He also said the new policy could require patients to travel farther and visit multiple locations for treatment.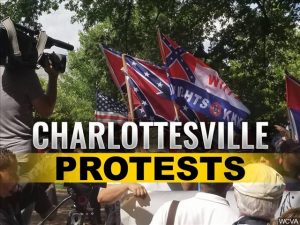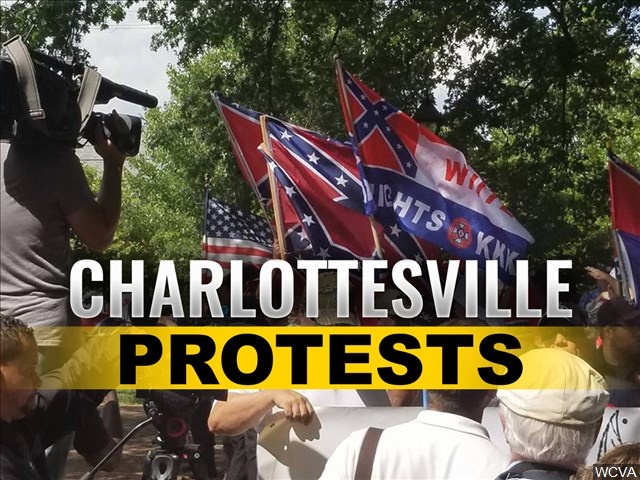 A study has found that a white nationalist rally that turned deadly in Charlottesville earlier this year drew participants from at least 35 states. The New York-based Anti-Defamation League published its study Sunday. The league said it was able to identify about 200 of the participants who descended on Charlottesville in August. The analysis found that most participants came from the eastern U.S., but some came from as far as Alaska and Washington state. The study also found that only 7 percent of the 200 identified participants were women, and that the Charlottesville rally drew five times as many people as any other white nationalist rally in the last decade.
LAS VEGAS (AP) — Investigators are looking into whether gunman Stephen Paddock scoped out bigger music festivals in Las Vegas and Chicago — and perhaps Boston's Fenway Park — before setting up his perch in a casino hotel and raining deadly fire on country music fans. Paddock booked rooms overlooking the Lollapalooza festival in Chicago in August and the Life Is Beautiful show near the Vegas Strip in late September, according to authorities reconstructing his movements before he undertook the deadliest mass shooting in modern U.S. history. It was not clear if he contemplated massacres at those sites. Investigators looking into Paddock also came across mention of Fenway Park, Boston police Lt. Detective Mike McCarthy said, though he provided no further details. The details came to light as investigators struggled to figure out why the high-stakes gambler opened fire on a crowd of 22,000 Sunday night from the 32nd floor of the Mandalay Bay hotel casino in Las Vegas. He killed 58 people and injured nearly 500 before taking his own life. A federal official said authorities are looking into the possibility Paddock planned additional attacks, including a car bombing. The official wasn't authorized to discuss the matter publicly and spoke to The Associated Press on condition of anonymity.
CHARLOTTESVILLE, Va. (AP) – A judge in Virginia says a lawsuit over Charlottesville's plans to remove a Confederate statue should go forward. Local media reported Wednesday that Judge Richard Moore ruled against the city's request to drop the lawsuit. A group of plaintiffs sued after Charlottesville's City Council voted earlier this year to remove a statue of Confederate Gen. Robert E. Lee. Among other things, they say doing so would violate a state law that protects memorials for war veterans. Controversy over the statue sparked an August rally of white nationalists that descended into violent chaos. Charlottesville has since shrouded the monument with a black shroud as a symbol of mourning for the woman who was killed. The city council has also since voted to remove another statue of Confederate Gen. Thomas "Stonewall" Jackson.