AP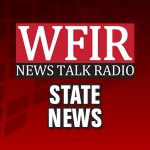 RICHMOND, Va. (AP) _ Virginia Gov. Ralph Northam has scheduled a special session of the General Assembly so lawmakers can comply with a court order to redraw the state's legislative map. The governor announced Monday that he had signed a proclamation calling lawmakers back to Richmond on Aug. 30. The special session will come after a federal court in June found that 11 House of Delegates districts were unconstitutionally gerrymandered and ordered lawmakers to redraw the state map by Oct. 30. Virginia Republicans have appealed that ruling to the U.S. Supreme Court. GOP House Speaker Kirk Cox said in a statement Monday that the chamber would convene as constitutionally required, though he said the appeal effort would continue. Northam says it's "in the public interest" to finalize constitutional maps as soon as possible.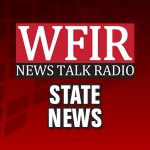 RICHMOND, Md. (AP) – Virginia police say a man remains hospitalized after being shot by on-duty Richmond police officer. The shooting happened Saturday night when the officer tried to stop a vehicle in Richmond. Authorities say the vehicle eventually stopped across the Henrico County line, and a man inside fled on foot. Police say the officer caught up to the man after a short chase. Authorities say after an altercation, the man was shot by the officer, and the man was taken to a local hospital to be treated for his injuries. Police say he remained hospitalized Sunday afternoon. Authorities say detectives recovered a handgun at the scene. Police say no Richmond police officers were injured, and no Henrico officers were present when the shooting happened. The incident remains under investigation.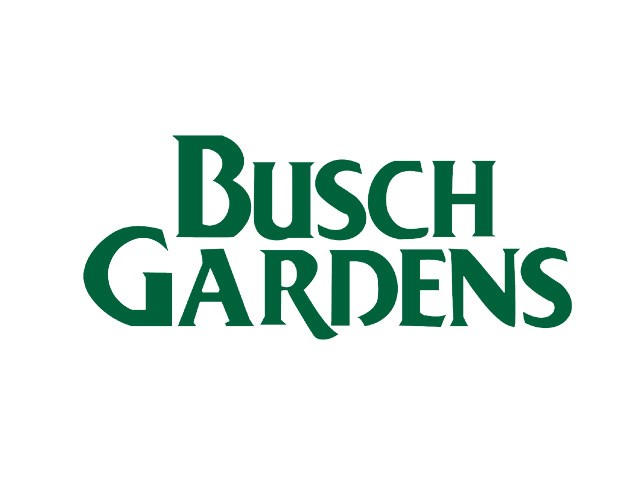 WILLIAMSBURG, Va. (AP) — Virginia's Busch Gardens theme park has had its second fire in under a month.
James City County Fire Chief Ryan Ashe tells news outlets a train caught fire in the New France area of the park on Thursday afternoon. Ashe says a Busch Gardens staff member suffered a minor injury, and the fire was brought under control in around an hour. Its cause is under investigation.
Busch Gardens said in a statement that the train wasn't in service at the time, and no park guests or animals were involved. The rest of the park remained open.
Busch Gardens has three steam-powered locomotives that take 20-minute trips around the park and are an original attraction.
In July, a fire closed the park's "Escape from Pompeii" water ride, which has since reopened.
NORFOLK, Va. (AP) — A black woman who's running for Congress in Virginia has accused the state's Democrats of reverting to their old ways of disenfranchisement by trying to remove her from the ballot, according to a legal motion filed Friday.
Shaun Brown is a former Democrat now running as an independent in the hotly contested 2nd Congressional District on Virginia's coast.
Democrats are suing state elections officials to end Brown's candidacy. They've cited allegations of forged signatures and other mistakes on petitions that were collected to place Brown on the ballot.
Democrats also claim that dozens of the allegedly fake signatures were turned in by campaign staffers working for Republican incumbent Congressman Scott Taylor.
The Republican effort to help Brown is widely seen as strategy to split the Democratic vote in a race that could help Democrats retake the U.S. House.
Brown's filing made clear her intention to fight the Democratic lawsuit. She also rebuked the Democrats' legal arguments and invoked the party's past in Virginia.
"Shaun Brown is a black female citizen of the Commonwealth of Virginia and the United States of America," the filing stated.
"(The Democratic Party of Virginia) has a long history of racism and disenfranchisement of black people in this Commonwealth," the document added, citing poll taxes and literacy tests.
Brown also accused Democrats of machine party politics by hand-picking Democratic candidate Elaine Luria before the June primary and "dumping scads of money in her lap."
The Virginia Democratic Party did not immediately return a message seeking comment.
Brown was the Democratic candidate in Virginia's 2nd District in 2016. She lost to Taylor by nearly 23 percentage points.
Brown faces trial in October on charges that she defrauded the federal government through a summer meal program for children.
Political observers say Brown's candidacy still poses a threat to Democrats in what could be a war of attrition for votes. The race between Taylor and Luria has been listed as either a toss-up or as leaning Republican.
ALEXANDRIA, Va. (AP) — As jurors weigh Paul Manafort's fate in a sprawling financial fraud case, the former Trump campaign chairman still has another trial looming in the nation's capital — and prosecutors there have a whole new set of charges and a huge volume of evidence.
The trial now underway in Alexandria, Virginia, is the first case brought by special counsel Robert Mueller to go to trial. The jury will return Monday to begin a third day of deliberations on 18 counts, including tax and bank fraud and failure to disclose foreign bank accounts.
In the District of Columbia, Manafort is scheduled to go on trial in September on charges including conspiracy to defraud the United States, failing to register as a foreign agent, money laundering, witness tampering and making false statements.
Neither case involves allegations of Russian election interference or possible coordination by the Trump campaign, which are at the heart of Mueller's larger investigation. But President Donald Trump has expressed a keen interest in Manafort's fate as he seeks to publicly undermine Mueller's probe.
The charges in D.C. could result in an even lengthier sentence than what Manafort faces in Virginia. In a status report filed back in February, prosecutors did a preliminary calculation of how federal sentencing guidelines would apply to Manafort if convicted on all charges. In Virginia, they calculated a sentence of roughly eight to 10 years on the tax fraud charges plus an additional four to five years on the bank fraud. In the District, they calculated a guidelines range of 15 to 20 years, and that was before prosecutors brought the witness tampering charge.
Those guidelines are only rough estimates and will be officially calculated by a probation officer before sentencing. And sentencing guidelines are not binding on the judge.
The fact that Manafort faces a second trial is entirely of his own choosing. Prosecutors preferred to bring all the charges in the District of Columbia, where their investigation is based and where all other defendants have been charged. But prosecutors lacked venue to bring the tax and bank-fraud charges against Manafort anywhere but Virginia, where Manafort owns a home.
Prosecutors requested that Manafort waive his venue rights so all charges could be brought in D.C., but he refused.
In some ways, the decision to face some charges in Virginia appears to have paid off for Manafort.
Judge T.S. Ellis III has expressed skeptical opinions about the government's case from the outset. In a pretrial hearing, he speculated that prosecutors only decided to bring charges against Manafort to pressure him to "sing" against Trump. He also questioned the fairness of a special counsel law that has allowed Mueller to commit millions of taxpayer dollars to his investigation.
During the trial, prosecutors have been frustrated by comments Ellis has made in front of the jury about the evidence and his frequent exhortations to move the three-week trial along at a quicker pace.
Despite those frustrations, prosecutors were able to introduce hundreds of documents, including emails from Manafort himself seeming to acknowledge some of the financial misdeeds prosecutors say are at the heart of the case.
In the District, meanwhile, Manafort will face a judge who has already seen fit to put him in jail ahead of trial. U.S. District Judge Amy Berman Jackson, who will oversee the criminal trial in Washington, ordered Manafort jailed because of concerns about his alleged efforts to contact two witnesses. Prosecutors filed witness tampering charges against him in June.
Initially, Manafort was confined to a "VIP" jail in Warsaw, Virginia., where his cell had a private bathroom and he had phone and computer access. But after Manafort's lawyers complained about lengthy 100-mile trips to meet with him, Ellis transferred him to a stricter holding facility in Alexandria. Once a familiarly dapper figure in political circles, known for jet-black dyed hair and a tanned complexion, Manafort is now gaunter and grayer.
Officials have not said whether Manafort would be transferred to a jail in the Washington area in advance of the September trial.
In the D.C. trial, Manafort may face an even taller stack of evidence. In a court filing Thursday, Manafort's defense lawyer, Kevin Downing, said the special counsel's office has sent him "well over 1,000 proposed exhibits — most of which have not been a part of the trial before Judge Ellis," for review ahead of the September trial in the District.
___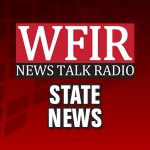 WILLIAMSBURG, Va. (AP) – A recent study finds no evidence that ride-hailing app Uber reduced the number of serious car wrecks in Virginia. The research also found no change in the likelihood that a fatal crash involved alcohol. The College of William & Mary said in a press release earlier this month that one of its economic majors had looked into the matter. Uber has claimed that its presence in cities helps reduce drunken driving. William & Mary student Brittany Young reviewed accident data in the Virginia counties that have Uber and the counties that don't. She found no evidence that hospitalizations from car crashes dropped. Chances that alcohol was involved in a fatal wreck also did not change. A 2017 New York Times article reported that studies across the country have been contradictory.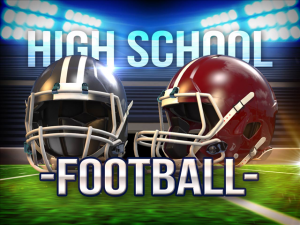 MANASSAS, Va. (AP) — Three Virginia high schools are canceling varsity football programs, citing a lack of interest. Media outlets report that Charles City is canceling its entire program and other schools are canceling varsity schedules. Park View High School in Sterling canceled its varsity schedule after only 18 players reported for tryouts. Manassas Park High School Principal Pamela Kalso told parents Tuesday that they'll play a junior varsity schedule after practices routinely drew only 15 players. The Virginia High School League recommends against playing varsity football with fewer than 25 students. The declines come amid concerns about injuries, rising equipment and participation costs and demographic shifts. The National Federation of State High School Associations says high school football enrollment dropped 4.5 percent nationwide from 2006 to 2016.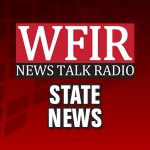 CHESTER, Va. (AP) – A former Virginia youth pastor was sentenced to 58 years in prison for killing his wife, stepdaughter and the stepdaughter's boyfriend last Thanksgiving. The Richmond Times-Dispatch reported Wednesday that 59-year-old Christopher R. Gattis pleaded guilty to first-degree murder. Investigators learned Gattis had issues with 58-year-old Jeanett L. Gattis' children. He didn't want 30-year-old Candice L. Kunze or her boyfriend, 36-year-old Andrew Buthorn, staying for long. Following multiple arguments, Gattis' wife asked his adult nephew to hide a gun, saying she was afraid Gattis would use it. He walked into their kitchen Thanksgiving night with a loaded pistol while his family played a board game and began firing. Gattis initially told police he was threatened, saying "they all came after me." All three died of gunshot wounds to the back.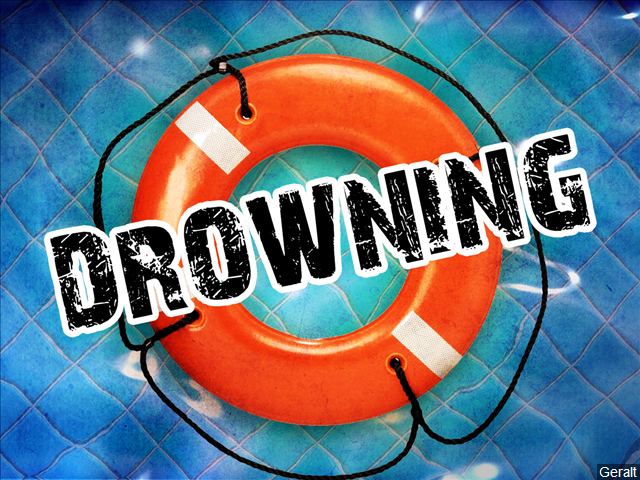 ROANOKE, Va. (AP) – A teenager from China who was visiting Virginia to attend a summer camp has drowned in his host family's backyard pool.
The Roanoke Times reported Monday that 15-year-old Bolun Liang died earlier this month. The founder of Global Placement Strategies LLC, Rikky Mu, says Liang was in the area to attend a weeklong camp. An incident report says Liang and another visiting student were playing in a Roanoke County pool on Aug. 5.
It says the other student told authorities they were testing how long each could hold their breath underwater. It says the host dad saw Liang in the pool and pulled him out before performing CPR. Liang was taken to a hospital where he later died. A medical examiner ruled his death accidental.
The host family declined the newspaper's request for comment.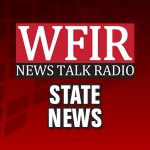 FALLS CHURCH, Va. (AP) – A toddler has died after falling from a 24th-floor balcony at the same northern Virginia apartment complex where a 3-year-old fell from an open window and died months ago. Fairfax County police said in a statement Tuesday that an adult caregiver was helping another child in the apartment Monday afternoon when the 2-year-old boy fell to his death from a balcony at the Skyline Towers Apartments in Falls Church. Police spokesman Christopher Sharp said at a news conference Monday that the child was pronounced dead at the scene. He says it's the same apartment building complex where a 3-year-old boy died after falling from an open bedroom window in May. Police say the investigation into the latest death is continuing.