ROANOKE, Va. (AP) _ An environmental assessment of the proposed Mountain Valley natural gas pipeline finds the project would have "significant" impacts on forests in Virginia and West Virginia but "limited" other adverse effects. The analysis was published Friday by the Federal Energy Regulatory Commission, which oversees interstate natural gas pipelines. Its release marks a milestone in the approval process for the approximately 300-mile pipeline. FERC commissioners, who are presidential appointees, will consider the analysis in making a final decision. The commissioners don't currently have a quorum, though two of President Donald Trump's nominees are pending before the Senate. The Mountain Valley Pipeline and similar Atlantic Coast Pipeline have drawn opposition from environmental groups and many landowners along the routes. But many political and business leaders say the projects are necessary for economic development.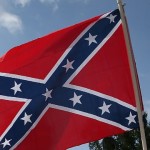 The mayor of Richmond, Virginia says the city's towering Confederate monuments should not be taken down, but instead should be supplemented with historical context about why they were built. Mayor Levar Stoney announced Thursday that a commission of historians, authors and community leaders will solicit public input and make suggestions for telling "the real story" of the monuments. He says they represent "a false narrative" meant to lionize the architects and defenders of slavery. The mayor says the commission also will consider adding new  monuments. His announcement comes as many other cities across the South engage in bitter debates over symbols of the Confederacy. Richmond served as the capital of the Confederacy and has one of the most dramatic displays of such statuary.
A new state report says people with disabilities continue to struggle to find employment, particularly in rural areas. A report released recently by the Virginia Board of People with Disabilities said the employment rate for people with disabilities has not improved noticeably. The employment rates are lower than the Great Recession and only about a third of the state's disabled population was employed in 2015. The employment rate gap between the disabled and those without disabilities is greater than it was pre-recession. The board had a number of recommendations the state could do to help boost employment for people with disabilities, including a public awareness campaign.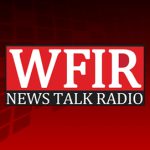 The nation's newest aircraft carrier will officially join the fleet next month. Navy officials said this week in a statement that the USS Gerald R. Ford will be commissioned on July 22. The ceremony will take place at Naval Station Norfolk. The ship is named after the country's 38th President, who served in the Navy during World War II. The Ford is the first of the Navy's new Ford class of aircraft carrier. The vessel can carry more planes and operate with several hundred fewer sailors. It will also increase flying missions by a third. The ship is being commissioned after more than a year of delays, cost overruns and glitches that drew criticism from President Donald Trump. The ship will go through workups at sea before becoming operational in 2020.
A city park established for African Americans during the Jim Crow era of racial segregation is one of 21 new additions to the Virginia Landmarks Register. The Virginia Department of Historic Resources says Montgomery Hall Park in Staunton was founded in 1946 as a regional facility for African Americans during the era of segregation. It included a swimming pool and a park that attracted thousands of people from nearby communities. Montgomery Hall Park was integrated in 1969. Other additions to the landmarks register include Lynchburg College's Hopwood Hall and four rural properties in Halifax County. The department will now send the sites to the National Park Service for nomination to the National Register of Historic Places. USS FORD Navy: USS Ford will officially join the fleet next month.
RICHMOND, Va. (AP) _ Attorneys for a Virginia inmate convicted of killing two people during an escape in 2006 are asking Gov. Terry McAuliffe to spare his life. William Morva's attorneys said Tuesday that they have filed a clemency petition urging the Democratic governor to stop the man's execution scheduled for July 6. His attorneys say jurors didn't know that Morva suffers from a severe mental illness that they say led to his crimes. They're asking McAuliffe to commute his sentence to life in prison without the possibility of parole. Morva was in jail, awaiting trial, when he overpowered a deputy sheriff during a trip to the hospital. Authorities say he used the deputy's pistol to fatally shoot an unarmed security guard and killed another deputy during a manhunt the next day.
ALEXANDRIA, Va. (AP) – Lawmakers are returning to the Capitol and, they hope, to some semblance of normalcy a day after a rifle-wielding attacker opened fire on Republican lawmakers as they practiced for a charity baseball game. House GOP Whip Steve Scalise of Louisiana was critically wounded in the attack that also injured aides and Capitol police. The assailant, who had nursed grievances against President Donald Trump and the GOP, fought a running gun battle with police before he, too, was shot and later died.
PREVIOUS:  President Trump said in a live televised address that the suspected gunman has died. Law enforcement officials identify him as James T. Hodgkinson, 66, from Belleville, Ill.
WASHINGTON (AP) — A top House Republican, Steve Scalise of Louisiana, was shot and wounded by a rifle-wielding gunman Wednesday at a congressional baseball practice just outside of Washington. Several other people were also wounded, and at least two were in critical condition.
Capitol Police officers who were in Scalise's security detail returned fire and wounded the shooter, who was taken into custody. In all, five people were taken to area hospitals, including the suspect, Alexandria police said.
RICHMOND, Va. (AP) – Virginia Republican Corey Stewart says he may run for U.S. Senate next year after his surprisingly strong showing in the GOP primary for governor. The former state campaign chairman for President Donald Trump said Wednesday in an interview with The Associated Press that his near-victory over former Republican National Committee Chairman Ed Gillespie showed there's strong interest in his brand of confrontational politics. His remarks came as Republicans and Democrats alike are calling for unity and civil discourse, despite their political disagreements, after a gunman opened fire on several Republican congressmen during their baseball practice. Stewart said the harmful rhetoric is coming from Democrats and conservatives need to push back. He said he plans to take a break for a few weeks before deciding on his political future, which could include trying to challenge incumbent Democratic Sen. Tim Kaine in next year's senate contest. Stewart said he will vote for the Republican ticket in this year's elections, but won't actively support Gillespie unless he becomes a "fighter" for Trump and against illegal immigration and the removal of Confederate statues.
RICHMOND, Va. (AP) — Virginia Lt. Gov. Ralph Northam won the Democratic nomination in the closely watched race for governor Tuesday, defeating a more liberal insurgent challenger in a contest to be one of the party's standard-bearers against President Donald Trump. Northam will face Ed Gillespie in the general election. The former Republican National Committee chairman eked out an uncomfortably close victory against an outspoken Trump supporter who made preserving Virginia's Confederate history a top campaign issue. Although the Democratic contest garnered the most pre-election attention, Gillespie's narrow victory against former Trump state campaign chairman Corey Stewart provided the night's biggest surprise. Gillespie was expected to win easily, and the close contest shows Trump's enduring appeal among GOP voters in Virginia and a potentially rocky path forward for Republicans in a state where Democrats have win every statewide election since 2009.
Northam wound up handily defeating former U.S. Rep. Tom Perriello, who ran as an unapologetic liberal crusader supported by prominent national Democrats like Sens. Bernie Sanders and Elizabeth Warren as the best candidate to take on Trump. Northam, a usually low-key pediatric neurologist, won running as a pragmatist with state's Democratic establishment's firm support. He gave a fiery victory speech Tuesday, vowing to win over Perriello supporters and lead Democrats in retaking control of the state House of Delegates in the general election. "It is time for us to get back on offense and stop playing so much defense," Northam said. The general election is expected to be an early referendum on the president and a preview of what the 2018 midterm elections will look like. Virginia is one of only two states electing new governors this year, and the swing-state contest is likely to draw intense national scrutiny for signs of how voters are reacting to Trump's first year in office.

RICHMOND, Va. (AP) – President Donald Trump had an outsized effect on Virginia's primary contests for governor, but not in the ways most people expected. Democratic voters were energized in opposition to Trump and turned out in higher-than-expected numbers Tuesday. But the majority was happy to back the more moderate and establishment-favored Lt. Gov. Ralph Northam over a liberal insurgent who sought to portray his candidacy as the tip of the spear of the anti-Trump resistance.The biggest surprise was on the Republican side, where a well-connected frontrunner who has kept his distance from Trump squeaked out an uncomfortably close victory against a staunch Trump supporter who many viewed as a fringe candidate. Former Republican National Committee Chairman Ed Gillespie barely beat Corey Stewart, who focused his gubernatorial bid on preserving Virginia's Confederate history.