AP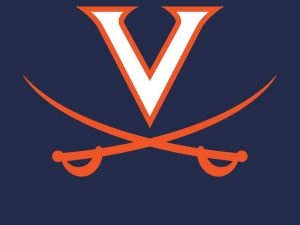 GREENVILLE, S.C. (AP) — C.J. Mayhue gave up a run on three hits with no walks and two strikeouts over 5 innings, Josh Moylan and Justin Wilcoxen each hit a home run and top-seeded ECU beat No. 2 seed Virginia 4-2 on Saturday night.
No. 8 national seed ECU (44-18) — which has won 20 in a row, the longest active win streak in the nation — plays the winner of a loser-out game between Virginia and Coastal Carolina on Sunday for a trip to the super regionals.
Moylan hit a two-run homer in the bottom of the second to make it 2-0 and the Pirates led the rest of the way.
The Cavaliers (39-18) cut their deficit to a run in the top of the fifth and the seventh but ECU responded in the home half of the inning each time. Chris Newell hit a two-out homer for Virginia before Wilcoxen led off the bottom of the fifth with a solo shot. Ethan Anderson's groundout scored Kyle Teel to make it 3-2 before Alec Makarewicz scored on a sacrifice fly by Zach Agnos to give the Pirates a two-run lead heading into the eighth.
After Devin Ortiz struck out to lead off the top of the ninth, Teel and Casey Saucke hit back-to-back singles before Agnos, who started the game at shortstop, came on to pitch. He walked Anderson to load the bases before striking out Newell on three pitches and Max Cotier struck out swinging to end it.
Brian Gursky allowed three runs — two earned — on six hits with a walk and two strikeouts over 5 2/3 innings for Virginia.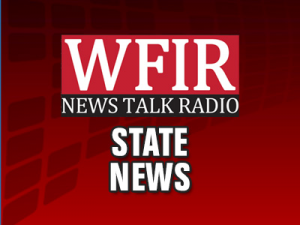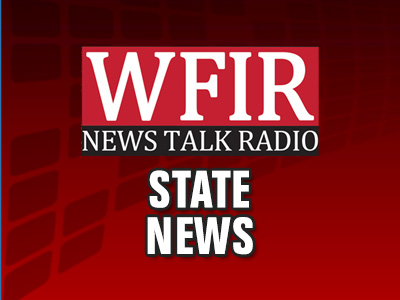 ABINGDON, Va. (AP) — A southwest Virginia county recently rededicated two Confederate monuments after relocating them from a downtown courthouse lawn to make way for construction.
A ceremony was held Friday at a new park in Abingdon that was paid for by community donations, the Bristol Herald-Courier reported. One marker honors local Civil War generals. The other is a statue of a soldier holding a rifle.
The dedication included an honor guard and a gun salute, according to TV station WCYB, with some attendees dressed in period attire.
Many communities across Virginia have been removing Confederate monuments since the General Assembly gave them the ability to do so in 2020.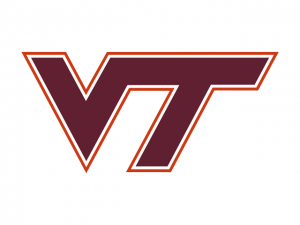 BLACKSBURG, Va. (AP) — Tanner Schobel had three hits, scored three times and drove in three runs and No. 4 overall seed Virginia Tech used a 14-run inning to coast to a 24-4 win over Columbia on Saturday night, landing a spot in the championship game of the Blacksburg Regional.
The Hokies (43-12) were trailing 2-1 heading into the fourth inning when they sent 17 batters to the plate, scoring 14 runs on 10 hits, four walks and a hit batter. That is the most runs in an inning since joining the ACC, the school's all-time record is 17 set in 1989.
Schobel started the scoring with a three-run double. Carson DeMartini had a bases-loaded double and Nic k Biddison followed with an inside-the-park home run. Cade Hunter capped the onslaught with a two-run double.
Columbia (31-17) faces Gonzaga, the team the Lions beat on Friday, in a loser-out game early Sunday with the winner getting a shot at Virginia Tech later in the day. It would take a second win over the Hokies on Monday to reach the Super Regional.
Biddison, Jack Hurley and DeMartini had three RBIs and five other Hokies drove in two runs. Biddison and Gavin Cross, who also homered, scored three runs. Gehrig Ebel homered, the first of his career, as Virginia Tech had eight extra-base hits among its 20 in the game. The Hokies also had four hit batters and drew 15 walks from seven different Columbia pitchers.
The Hokies spread the pitching duties among six pitchers with second man up Jordan Geber (1-1) getting the win.
Austin Mowrey had three of Columbia's eight hits, Joshua Solomon had two RBIs and Skye Selinsky had a solo home run.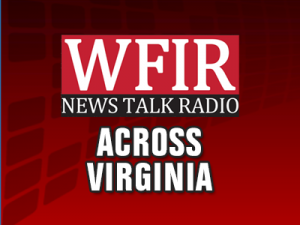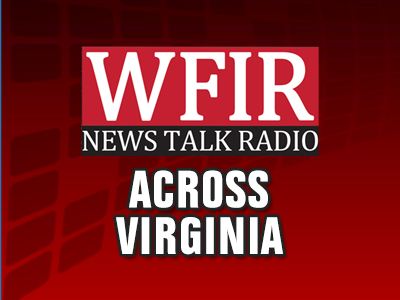 CHESTERFIELD, Va. (AP) — One person was fatally shot and five other people were wounded by gunfire in a shooting Friday near Richmond, authorities said.
The Chesterfield County Police Department said in a statement that police were responding to reports of shots fired at about 9:38 p.m. in Chester, Virginia.
Arriving officers discovered a man suffering from a gunshot wound, police said. He died at the scene. Five others were shot and taken to local hospitals or other treatment facilities, authorities said.
Two other people suffered non-gun-related injuries, authorities said.
An investigation is ongoing.
Chester is about 15 miles (24 kilometers) south of Richmond.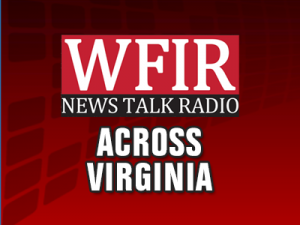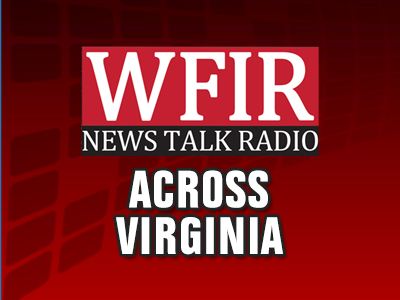 Officials in Virginia say two women are missing after a group of people in rafts and on paddleboards went over the Bosher Dam on the James River. WWBT-TV reports that 12 people were involved in the accident Monday afternoon. One of them managed to get out of the river and reach a nearby house for help. Assistant Fire Chief Jeffrey Segal said kayakers in the area helped rescue nine more. But Segal said two women in their 20s are unaccounted for despite a very thorough search. They planned to keep looking Tuesday morning.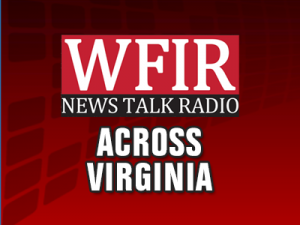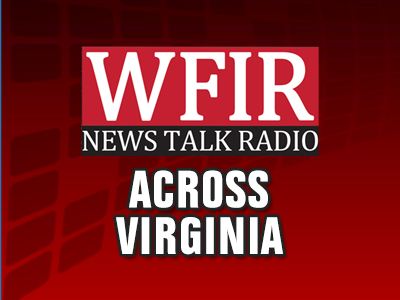 VIRGINIA BEACH, Va. (AP) – A jury found a Virginia man guilty on Friday of strangling his ex-girlfriend almost four years in front of the couple's young toddlers. The Virginian-Pilot of Norfolk reports Lamont Johnson was found guilty of second-degree murder in the death of Bellamy Gamboa in July 2018. The jury also convicted Johnson of two counts of contributing to the delinquency of a minor for leaving the couple's 20-month-old toddlers home alone while he disposed of Gamboa's body. Jurors resumed deliberations Friday afternoon to determine the sentence for Johnson. The murder charge carries a maximum penalty of 40 years in prison.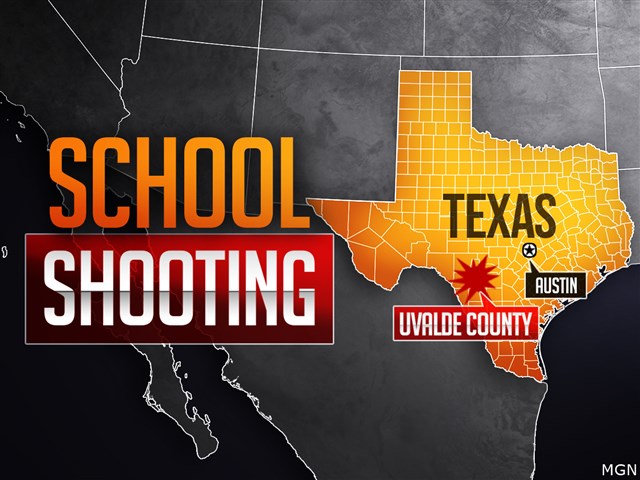 UVALDE, Texas (AP) — An 18-year-old gunman killed 19 children and two adults as he went from classroom to classroom at a Texas elementary school, officials said, adding to a gruesome, yearslong series of mass killings at churches, schools, and stores.
The attacker was killed by a Border Patrol agent who rushed into the school without waiting for backup, according to a law enforcement official.
Tuesday's assault at Robb Elementary School in the heavily Latino town of Uvalde was the deadliest shooting at a U.S. school since a gunman killed 20 children and six adults at Sandy Hook Elementary in Newtown, Connecticut, in December 2012.
Hours after the attack, families were still awaiting word on their children. At the town civic center where some gathered, the silence was broken repeatedly by screams and wailing. "No! Please, no!" one man yelled as he embraced another man.
"My heart is broken today," said Hal Harrell, the school district superintendent. "We're a small community, and we're going to need your prayers to get through this."
Gov. Greg Abbott said one of the two adults killed was a teacher.
Adolfo Cruz, a 69-year-old air conditioning repairman, was still outside the school as the sunset, seeking word on his 10-year-old great-granddaughter, Eliajha Cruz Torres.
He drove to the scene after receiving a terrifying call from his daughter shortly following the first reports of the shooting. He said other relatives were at the hospital and the civic center.
Waiting, he said, was the heaviest moment of his life.
"I hope she is alive," Cruz said.
The attack was the latest grim moment for a country scarred by a string of massacres, coming just 10 days after a deadly, racist rampage at a Buffalo, New York, supermarket. And the prospects for any reform of the nation's gun regulations seemed as dim, if not dimmer, than in the aftermath of the Sandy Hook deaths.
But President Joe Biden appeared ready for a fight, calling for new gun restrictions in an address to the nation hours after the attack.
"As a nation we have to ask, when in God's name are we going to stand up to the gun lobby? When in God's name are we going to do what has to be done?" Biden asked. "Why are we willing to live with this carnage?"
It was not immediately clear how many people in all were wounded, but Uvalde Police Chief Pete Arredondo said there were "several injuries."
Staff members in scrubs and devastated victims' relatives could be seen weeping as they walked out of Uvalde Memorial Hospital, which said 13 children were taken there. Another hospital reported a 66-year-old woman was in critical condition.
Officials did not immediately reveal a motive, but they identified the assailant as Salvador Ramos, a resident of the community about 85 miles (135 kilometers) west of San Antonio. Law enforcement officials said he acted alone.
Uvalde, home to about 16,000 people, is about 75 miles (120 kilometers) from the border with Mexico. Robb Elementary, which has nearly 600 students in second, third and fourth grades, is in a mostly residential neighborhood of modest homes.
The attack came as the school was counting down to the last days of the school year with a series of themed days. Tuesday was to be "Footloose and Fancy," with students wearing nice outfits.
Ramos had hinted on social media that an attack could be coming, according to state Sen. Roland Gutierrez, who said he had been briefed by state police. He noted that the gunman "suggested the kids should watch out," and that he had bought two "assault weapons" after turning 18.
Before heading to the school, Ramos shot his grandmother, Gutierrez said.
Other officials said that the grandmother survived and was being treated, though her condition was not known.
Investigators believe Ramos posted photos on Instagram of two guns he used in the shooting, and they were examining whether he made statements online in the hours before the assault, a law enforcement official said.
Law enforcement officers were serving multiple search warrants Tuesday night and gathering telephone and other records, the official said. Investigators were also attempting to contact Ramos' relatives and were tracing the firearms.
The official could not discuss details of the investigation publicly and spoke to The Associated Press on condition of anonymity.
The attack began about 11:30 a.m., when the gunman crashed his car outside the school and ran into the building, according to Travis Considine, a spokesman for the Texas Department of Public Safety. A resident who heard the crash called 911, and two local police officers exchanged gunfire with the shooter.
Both officers were shot. It was not immediately clear where on the campus that confrontation occurred or how much time elapsed before more authorities arrived on the scene.
One Border Patrol agent who was working nearby when the shooting began rushed into the school without waiting for backup and shot and killed the gunman, who was behind a barricade, according to a law enforcement official speaking on condition of anonymity because he was not authorized to talk about it.
The agent was wounded but able to walk out of the school, the law enforcement official said.
Meanwhile, teams of Border Patrol agents raced to the school, including 10 to 15 members of a SWAT-like tactical and counterterrorism unit, said Jason Owens, a top regional official with the Border Patrol.
He said some area agents have children at Robb Elementary.
"It hit home for everybody," he said.
Condolences poured in from leaders around the world. Pope Francis pleaded that it was time say "'enough' to the indiscriminate trade of weapons!" Foreign Minister Dmytro Kuleba of Ukraine, which is at war with Russia after Moscow invaded, said that his nation also knows "the pain of losing innocent young lives."
The tragedy in Uvalde was the deadliest school shooting in Texas history, and it added to a grim tally in the state, which has been the site of some of the deadliest shootings in the U.S. over the past five years.
In 2018, a gunman fatally shot 10 people at Santa Fe High School in the Houston area. A year before that, a gunman at a Texas church killed more than two dozen people during a Sunday service in the small town of Sutherland Springs. In 2019, another gunman at a Walmart in El Paso killed 23 people in a racist attack targeting Hispanics.
The shooting came days before the National Rifle Association annual convention was set to begin in Houston. Abbott and both of Texas' U.S. senators were among elected Republican officials who were the scheduled speakers at a Friday leadership forum sponsored by the NRA's lobbying arm.
In the years since Sandy Hook, the gun control debate in Congress has waxed and waned. Efforts by lawmakers to change U.S. gun policies in any significant way have consistently faced roadblocks from Republicans and the influence of outside groups such as the NRA.
A year after Sandy Hook, Sens. Joe Manchin, a West Virginia Democrat, and Patrick J. Toomey, a Pennsylvania Republican, negotiated a bipartisan proposal to expand the nation's background check system. But the measure failed in a Senate vote, without enough support to clear a 60-vote filibuster hurdle.
Last year, the House passed two bills to expand background checks on firearms purchases. One bill would have closed a loophole for private and online sales. The other would have extended the background check review period. Both languished in the 50-50 Senate, where Democrats need at least 10 Republican votes to overcome objections from a filibuster.
___
This story was first published on May 24, 2022. It was corrected to reflect that state Sen. Roland Gutierrez said the gunman shot his grandmother before going to the school; he did not say the gunman killed his grandmother. It was also updated to correct the spelling of the name of the 10-year-old great-granddaughter.
___
Eugene Garcia and Dario Lopez-Mills in Uvalde, Jake Bleiberg in Dallas, Ben Fox, Michael Balsamo and Eric Tucker in Washington, Paul J. Weber in Austin, Juan Lozano in Houston, Gene Johnson in Seattle and Rhonda Shafner in New York contributed to this report.
___
More on the school shooting in Uvalde, Texas: https://apnews.com/hub/school-shootings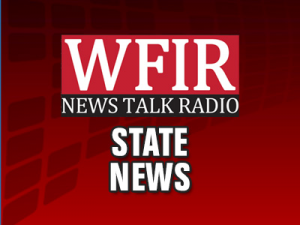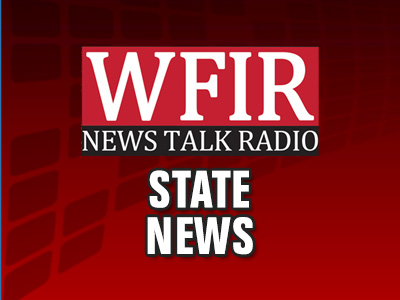 LEESBURG, Va. (AP) — A political newcomer and Vietnamese immigrant emerged from a field of 11 candidates to win the Republican nomination in a northern Virginia congressional district.
Hung Cao, a retired Navy officer, won the nomination in Virginia's 10th District, which encompasses the outer suburbs of the nation's capital.
He will face two-term Democratic incumbent Jennifer Wexton in November.
Republicans chose Cao in a firehouse primary with ranked-choice voting. He led through every round, but multiple candidates were eliminated before he achieved a majority over his closest competitor, Prince William County Supervisor Jeanine Lawson.
The redrawn 10th District leans Democratic but Republicans see it as competitive; Republican Glenn Youngkin won 49 percent of the vote in the district in last year's gubernatorial race, according to data from the Virginia Public Access Project.
Cao raised less money than Lawson, but concentrated his campaign in the region's immigrant communities.
He is one of three congressional nominees selected by Republicans Saturday. In the 5th District, Rep. Bob Good overwhelmingly won re-nomination at a district convention In the heavily Democratic 8th District, Ukrainian immigrant Karina Lipsman won the party's nominating convention and the right to challenge Democratic incumbent Don Beyer.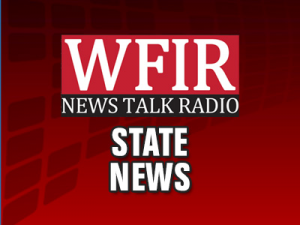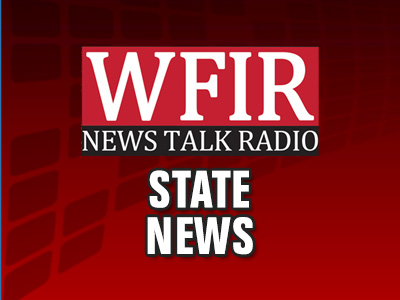 NORFOLK, Va. (AP) — Dozens of graves at a city-owned cemetery in Norfolk are threatened by eroding shorelines on the Elizabeth River.
A city review of the 44-acre site at Riverside Memorial Park found the shoreline surrounding the cemetery has been damaged by decades of dredging, nearby marine industrial activity and wind-driven waves that have undercut the riverbanks.
At least 10 headstones are only feet away from steep slopes leading down to the river, The Virginian-Pilot reported.
The city is seeking $1.9 million from the Virginia Community Flood Preparedness Fund to repair 1,500 feet of shoreline. But the money in that fund comes from the Regional Greenhouse Gas Initiative, from which Virginia Gov. Glenn Youngkin wants to withdraw.
A city official said it's unclear if that funding source would be available if Virginia withdraws from the regional initiative.
FALLS CHURCH, Va. (AP) — Republican Bob Good has overwhelmingly won his party's nomination to seek a second term in Congress representing Virginia's 5th Congressional District.
Good — a conservative who touted endorsements from former President Donald Trump and GOP Rep. Lauren Boebert from Colorado, among others — won with 85 percent of the weighted vote among the 1,300 delegates who cast ballots at the party's nominating convention Saturday at Hampden-Sydney College.
He was challenged by Air Force veteran Dan Moy.
Good will face Democrat Josh Throneburg in November. The district, which includes parts of central and southside Virginia, leans heavily toward Republicans.
Republicans held two other nominating contests Saturday. In the heavily Democratic 8th District in northern Virginia, Ukrainian immigrant Karina Lipsman, a defense and intelligence expert, won the nomination at a convention in Springfield with nearly 62 percent of the vote. Her closest competitor, Kezia Tunnell, received 19 percent.
Lipsman will now face four-term Democratic incumbent Don Beyer.
Eleven candidates are on the ballot in Virginia's 10th District, where Republicans are holding a firehouse primary with ranked-choice voting to pick a nominee to face Democrat Jennifer Wexton.