AP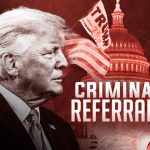 NEW YORK (AP) — Donald Trump said in a social media post that he expects to be arrested Tuesday as a New York prosecutor is eyeing charges in a case examining hush money paid to women who alleged sexual encounters with the former president.
Trump said in a post on his Truth Social network early Saturday that "illegal leaks" from the Manhattan district attorney's office indicate that "THE FAR & AWAY LEADING REPUBLICAN CANDIDATE & FORMER PRESIDENT OF THE UNITED STATES OF AMERICA, WILL BE ARRESTED ON TUESDAY OF NEXT WEEK."
Messages left Saturday with the district attorney's office were not immediately returned. Representatives for Trump did not immediately respond to calls for comment. Trump did not provide any details on social media about how he knew about the expected arrest. In his postings, he repeated his [allegations] that the 2020 presidential election he lost to Democrat Joe Biden was stolen and he urged his followers to "PROTEST, TAKE OUR NATION BACK!" That language evoked the message from the then-president that preceded the riot at the U.S. Capitol on Jan. 6, 2021.
Law enforcement officials in New York have been making security preparations for the possibility that Trump could be indicted. There has been no public announcement of any time frame for the grand jury's secret work in the case, including any potential vote on whether to indict the ex-president.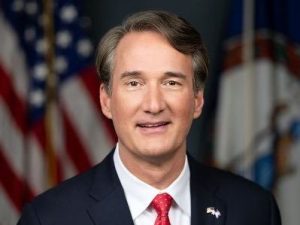 RICHMOND, Va. (AP) — Virginia Gov. Glenn Youngkin, who quickly shot from political newcomer to potential 2024 Republican presidential candidate, kicked off his state's legislative session in January by telling lawmakers that he wanted "to get more done and to get it done faster."
As the dust settles on his second session working with Virginia's politically divided General Assembly, the former private equity executive has earned a series of wins, including measures taking a tougher stance against China, that his allies say could help him in a possible White House race.
But many of his legislative priorities, such as a push for more tax cuts, are tied up in budget negotiations. Others, including proposals to restrict abortion access or tighten penalties for criminals, were stymied by Democrats controlling the state Senate.
Youngkin is among the Republican governors eyeing the White House who have hoped to gain political momentum after presiding over productive legislative sessions this year. In Florida, for example, Gov. Ron DeSantis plans to use a session that began last week to advance conservative priorities. But the task has been harder for Youngkin because of Virginia's divided legislature.
"He got a lot of solid singles up the middle, a couple doubles off the wall. Big home runs? Not yet," said Chris Saxman, a former Republican member of the House of Delegates who runs a nonpartisan organization focused on the intersection of Virginia business and politics.
Youngkin is still working to advance his priorities at home over the coming weeks — he can propose amendments to bills that will be taken up in April. But he also has made a point to keep a national profile, as seen in his appearance in a prime-time town hall Thursday night on CNN. He has returned to traveling outside the state and has done nothing to shut down chatter about a possible 2024 run, giving indirect answers about his plans while saying his top priority is his current job.
Virginia law prevents him from seeking a second consecutive term as governor. His four-year term began in January 2022.
"That's where my focus is right now. And I believe there was an enormous amount of work yet to do in Virginia," Youngkin said at the end of the education-focused town hall.
The national media appearances and continued travel, including a trip to New York for donor meetings, have led to criticism from an occasional Republican and from Virginia Democrats that he is focused on higher office at the state's expense.
The Democrats who control the state Senate spent the session priding themselves for being a "brick wall" able to thwart many of the priorities of Youngkin and House Republicans, including efforts to enact a 15-week abortion ban.
On some issues, however, they found common ground.
The first piece of legislation the governor has promoted with a formal bill-signing is one that aims to make it easier for licensed or experienced workers such as barbers and cosmetologists to move to Virginia and get straight to work.
Youngkin told reporters that the bill, along with a union and business-backed measure streamlining now-scattered workforce development programs under one agency, were among the measures he most pleased to see pass.
His administration has won praise from consumer advocates for the role it played in a compromise measure that would restore some oversight to regulators who set the rates and profitability of Dominion Energy, the politically powerful company that runs the state's biggest monopoly electric utility.
The governor is expected to sign a bill that would adopt a new definition of antisemitism in state code that supporters say will help the Virginia track and combat hate toward the Jewish community. He also celebrated the passage of several bills that aim to address the threat from China, including a measure that would prohibit foreign adversaries from purchasing or otherwise acquiring agricultural land.
Early in the session, Youngkin disclosed that he scuttled an effort by the state to land a large electric vehicle battery plant, an initiative between Ford Motor Co. and a Chinese company that is setting up in Michigan instead. The governor's administration labeled the project a "front" for the Chinese Communist Party that would raise national security concerns.
Tom Davis, a former Republican congressman from Virginia who thinks Youngkin is well-positioned to make a presidential run, said the Ford plant could help him in a campaign. As Republicans, especially presidential contenders, have taken an increasingly hard line against China in recent months, the move "kind of immunizes" Youngkin from potential political attacks over his time as co-CEO at The Carlyle Group when the private equity firm did business with Chinese companies, Davis said.
Youngkin's call for an additional $1 billion in corporate and personal income tax cuts beyond the approximately $4 billion he signed into law last year is tied up in budget negotiations that could drag on for months. So is his proposal for a major boost in mental health spending and an expansion of childhood literacy and school innovation initiatives.
Youngkin's proposed abortion bill went nowhere, though Virginia drew national attention, including from the White House, after his administration testified against a bill that would have prohibited police from issuing search warrants for digitized data about women's menstrual cycles. Youngkin's office said the bill, which had passed the Senate with bipartisan support, would hinder law enforcement. The measure did not make it to the governor.
Speaking to reporters on the session's last day, Youngkin cast Democrats as intransigent on "commonsense" issues, including a bill he sought that would have allowed prosecutors to bring murder charges against drug dealers if a user dies of an overdose. Youngkin and his wife, Suzanne, through her advocacy work, have made combating the threat of fentanyl a vocal priority. The issue is one that has become a key focus of Republican politicians and presidential contenders.
Recent polling has shown Youngkin, the first Republican to lead Virginia in over a decade, with relatively strong approval ratings in a state Biden won by 10 percentage points. But Democrats say Youngkin's policy priorities are out of line with voters and will help them flip the state House and keep the Senate in November, when all 140 legislative seats are on the ballot.
"Glenn Youngkin has given us a great gift. He has given us issues to run on and defined the difference between electing Democrats and electing right-wing Republicans," Susan Swecker, chair of the Democratic Party of Virginia, said recently.
Davis sees the political divide another way. He said having Senate Democrats throw cold water on some of Youngkin's priorities would probably only help him if he becomes a presidential candidate, becoming a "perfect foil" for his conservative policies.
"They aren't fights that hurt the governor on the national basis," Davis said. "I think they've probably advanced his stature on a national scale for the Republican nomination."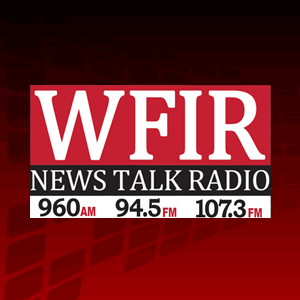 FALLS CHURCH, Va. (AP) — A judge has rejected a request from Google to transfer a federal antitrust lawsuit against it from Virginia to New York.
The ruling Friday from U.S. District Judge Leonie Brinkema in Alexandria, Virginia, is a victory for the Justice Department and several states, including Virginia, that sued Google earlier this year and wanted to keep the case in the commonwealth.
The lawsuit alleges that Google holds a virtual monopoly in online advertising that works to the detriment of consumers. The complaint alleged that Google "corrupted legitimate competition in the ad tech industry by engaging in a systematic campaign to seize control of the wide swath of high-tech tools used by publishers, advertisers, and brokers, to facilitate digital advertising."
Google said that similar lawsuits, including one filed by the Texas attorney general, have been consolidated into a single case that's being now being heard in New York. Google's lawyers said consolidating the Virginia case as well would improve judicial efficiency and reduce the risk that courts would produce conflicting rulings.
Justice Department lawyers, though, argued that the case should remain in Virginia. They said that federal antitrust cases are exempt from the law that encourages consolidation of similar lawsuits filed in multiple jurisdictions. They also argued that their lawsuit would be bogged down if it were bunched in with all the consolidated cases.
The suit seeks to force Google to divest itself of the businesses of controlling the technical tools that manage the buying, selling and auctioning of digital display advertising, remaining with search — its core business — and other products and services including YouTube, Gmail and cloud services.
Alphabet Inc., Google's parent company, said previously that the suit "doubles down on a flawed argument that would slow innovation, raise advertising fees, and make it harder for thousands of small businesses and publishers to grow."
Digital ads currently account for about 80% of Google's revenue, and by and large support its other, less lucrative endeavors.
Besides Virginia, California, Connecticut, Colorado, New Jersey, New York, Rhode Island and Tennessee have all joined the Justice Department as plaintiffs in the case.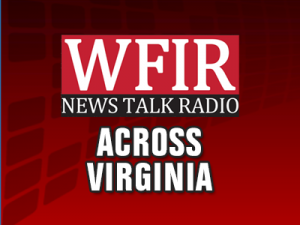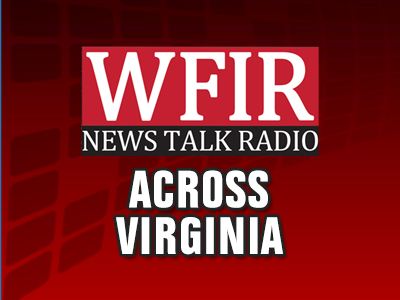 FAIRFAX, Va. (AP) — Frozen human embryos can legally be considered property, or "chattel," a Virginia judge has ruled, basing his decision in part on a 19th century law governing the treatment of slaves.
The preliminary opinion by Fairfax County Circuit Court Judge Richard Gardiner – delivered in a long-running dispute between a divorced husband and wife – is being criticized by some for wrongly and unnecessarily delving into a time in Virginia history when it was legally permissible to own human beings.
"It's repulsive and it's morally repugnant," said Susan Crockin, a lawyer and scholar at Georgetown University's Kennedy Institute of Ethics and an expert in reproductive technology law.
Solomon Ashby, president of the Old Dominion Bar Association, a professional organization made up primarily of African American lawyers, called Gardiner's ruling troubling.
"I would like to think that the bench and the bar would be seeking more modern precedent," he said.
Gardiner did not return a call to his chambers Wednesday. His decision, issued last month, is not final: He has not yet ruled on other arguments in the case involving Honeyhline and Jason Heidemann, a divorced couple fighting over two frozen embryos that remain in storage.
Honeyhline Heidemann, 45, wants to use the embryos. Jason Heidemann objects.
Initially, Gardiner sided with Jason Heidemann. The law at the heart of the case governs how to divide "goods and chattels." The judge ruled that because embryos could not be bought or sold, they couldn't be considered as such and therefore Honeyhline Heidemann had no recourse under that law to claim custody of them.
But after the ex-wife's lawyer, Adam Kronfeld, asked the judge to reconsider, Gardiner conducted a deep dive into the history of the law. He found that before the Civil War, it also applied to slaves. The judge then researched old rulings that governed custody disputes involving slaves, and said he found parallels that forced him to reconsider whether the law should apply to embryos.
In a separate part of his opinion, Gardiner also said he erred when he initially concluded that human embryos cannot be sold.
"As there is no prohibition on the sale of human embryos, they may be valued and sold, and thus may be considered 'goods or chattels,'" he wrote.
Crockin said she's not aware of any other judge in the U.S. who has concluded that human embryos can be bought and sold. She said the trend, if anything, has been to recognize that embryos have to be treated in a more nuanced way than as mere property.
Ashby said he was baffled that Gardiner felt a need to delve into slavery to answer a question about embryos, even if Virginia case law is thin on how to handle embryo custody questions.
"Hopefully, the jurisprudence will advance in the commonwealth of Virginia such that … we will no longer see slave codes" cited to justify legal rulings, he said.
Neither of the Heidemanns' lawyers ever raised the slavery issue. They did raise other arguments in support of their cases, however.
Jason Heidemann's lawyers said allowing his ex-wife to implant the embryos they created when they were married "would force Mr. Heidemann to procreate against his wishes and therefore violate his constitutional right to procreational autonomy."
Honeyhline Heidemann's lawyer, Kronfeld, argued that Honeyhline's right to the embryos outweighs her ex-husband's objections, partly because he would have no legal obligations to be their parent and partly because she has no other options to conceive biological children after undergoing cancer treatments that made her infertile.
Kronfeld also argued that the initial separation agreement the couple signed in 2018 already treated the embryos as property when they concurred — under a subheading titled "Division of Personal Property" — that the embryos would remain in cryogenic storage until a court ordered otherwise.
Gardiner has not yet ruled on the argument over Jason Heidemann's procreational autonomy.
From Norfolk Southern Corporation — ATLANTA, March 6, 2023 /PRNewswire/ — Norfolk Southern Corporation (NYSE: NSC) announced Monday a six-point plan to immediately enhance the safety of its operations. The initiatives are based on the preliminary findings of the National Transportation Safety Board (NTSB) following the East Palestine, Ohio, derailment.
"Reading the NTSB report makes it clear that meaningful safety improvements require a comprehensive industry effort that brings together railcar and tank car manufacturers, railcar owners and lessors, and the railroad companies," said Norfolk Southern President and CEO Alan H. Shaw. "We are eager to help drive that effort and we are not waiting to take action."
Norfolk Southern will immediately begin the following initiatives:
Enhance the hot bearing detector network.  Norfolk Southern is evaluating the distance between hot bearing detectors, which currently averages 13.9 miles on its core network.  The company will examine every location on its core network where the distance is more than 15 miles and develop a plan to deploy additional detectors where practical due to terrain and operating conditions.  The company anticipates adding approximately 200 hot bearing detectors to its network, with the first installed on the western approach to East Palestine.
Pilot next-generation hot bearing detectors.  Norfolk Southern is working with manufacturers to accelerate the testing and deployment of safety technology on its network that can scan a greater cross-section of a railcar's bearings and wheels. These so-called "multi-scan" hot bearing detectors may offer the potential to catch overheated bearings more effectively.
Work with industry on practices for hot bearing detectors.  Norfolk Southern intends to work with the industry on a comprehensive review of standards and practices for the use of hot bearing detectors.  In addition to reevaluating the temperature threshold at which an alarm is triggered, the company plans to work with peers to analyze data for patterns that could provide earlier warnings of potential safety issues.  Norfolk Southern also plans to partner with other railroads to review best practices, including response to high-temperature alarms.
Deploy more acoustic bearing detectors.  In addition to enhancing its use of hot bearing detectors, Norfolk Southern will immediately accelerate the deployment of acoustic bearing detectors, which play a different role in its safety inspection program.  These detectors analyze the acoustic signature of vibration inside the axle and can identify potential problems that a visual inspection could not.  Norfolk Southern will add 13 new detectors to the five already in service, stationing these devices on high-traffic routes around our core network.  This will strengthen the early-warning system that identifies potential risks before they become issues.
Accelerate our Digital Train Inspection program.  Norfolk Southern is partnering with Georgia Tech Research Institute to develop a next generation of its most advanced safety inspection technology, which uses machine vision and algorithms powered by artificial intelligence to identify defects and needed repairs much more effectively than traditional human inspection.  Ultra-high-resolution cameras stationed in strategic locations around its network will give Norfolk Southern a 360-degree health check on railcars, improving its ability to detect, diagnose, and repair defects before they become issues.  The company is accelerating the installation of the next phase of this new technology on its Premier Corridor, which connects the Midwest and Northeast and is the line that runs through East Palestine.
Support a strong safety culture. Norfolk Southern has agreed to join the Federal Railroad Administration's Confidential Close Call Reporting System (C3RS). By joining the program, Norfolk Southern is building upon its own long-standing Close Call Experience Program, which encourages railroaders to speak up if they see something that is unsafe.
These enhanced safety measures follow the Feb. 23 release of the NTSB's preliminary report, which traced the derailment and the initial fire to an overheated axle on car number 23, which was carrying plastic pellets. Subsequent NTSB testing indicated that the aluminum covers over the pressure relief valves on three of the five tank cars carrying vinyl chloride melted. The NTSB found that Norfolk Southern's rail crew operated the train within the company's rules and operated the train below the track speed limit. Additionally, the NTSB reported that wayside hot bearing detectors were operating as designed.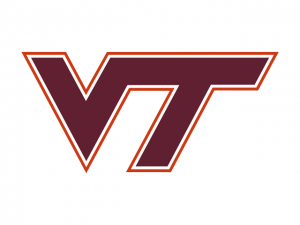 GREENSBORO, N.C. (AP) — Kenny Brooks walked over to an end-zone section of Virginia Tech fans and gave a fist-pumping release as his players climbed steps to cut down a piece of the net.
A few minutes later, Brooks was up there himself, snipping down the final strand hanging from the rim before turning to Hokies fans and leading a "Let's go Hokies!" chant.
The moment had finally arrived for Brooks and his eighth-ranked Hokies, who continued their late-season tear by beating Louisville 75-67 on Sunday to win the program's first Atlantic Coast Conference Tournament title.
"Unbelievable, unbelievable," Brooks said on the court as his players celebrated around him.
It came with another strong scoring effort from Georgia Amoore, who scored 25 points and earned tournament MVP honors for the third-seeded Hokies (27-4). There was two-time league player of the year Elizabeth Kitley adding another 20 points in her role as the inside constant. And there was Taylor Soule, emerging from a scoreless first half to provide the third-quarter lift that helped keep the Hokies on course for their 11th straight win.
Virginia Tech's first trip to the ACC title game into a strong finishing act, pushing to a double-digit lead before halftime and keeping the Cardinals at arm's distance the rest of the way. And that capped a three-game run in Greensboro in which the Hokies trailed for a total of 3 minutes, 15 seconds — all in the first quarter of Sunday's game.
"I think all of us knew we were going to win," Kitley said. "From the start of the tournament, we've been talking about it. Obviously we've been taking it day by day, game by game. But definitely throughout the game we all knew that we had it and we didn't lose our cool, even when they were hitting big shots."
Before Sunday, the Hokies had been as far as the ACC semifinals only once since joining the league for the 2004-05 season — and that came last year. Now they're celebrating a milestone victory under Brooks, who has built this program to the top of the league in Year 7.
When the horn finally sounded, Kitley and Kayana Traylor skipped to midcourt to meet the rushing mob of players and coaches from the Hokies sideline headed for a midcourt celebration as the streamers and confetti dropped from the Greensboro Coliseum rafters.
Amoore earned MVP honors of the tournament, while Soule was soon taking photos of teammates lining up to pose with the championship trophy. A bit later, she stood on the stage choking back tears while teammate Clara Ford — who had transferred with her from Boston College — had her arm around her.
"I'm proud," Soule said.
Chrislyn Carr scored a season-high 27 points to lead fourth-seeded Louisville (23-11), which fell behind by 13 in the first half as Amoore and Kitley got going. The Cardinals got no closer than seven points after halftime until the frantic final seconds, with the Hokies showing the toughness and resilience to turn away every push by Louisville and close this one out.
"I was proud of our kids," Louisville coach Jeff Walz said. "I thought we kept fighting, continued to fight, and there was no quit in them."
Louisville made its closest push in the frantic final seconds to within 73-67 on Merissah Russell's 3-pointer with 28 seconds left. But Kitley hit two critical free throws with 15.1 seconds to go that pushed the lead back to eight for what turned out to be the final margin.
This was the Cardinals' fourth finals appearance, the first being a title win in 2018 followed by losses to Notre Dame in 2019 and North Carolina State on a late basket in 2021. Their first two wins came against Wake Forest and No. 10 Notre Dame, which had taken regular-season meetings against them.
BIG PICTURE
Louisville: The Cardinals started the year ranked No. 7 but fell out of the poll before December and had remained unranked the rest of the year. But they entered this game having gone 7-2 since the start of February, with both losses coming to the Fighting Irish. That has put them within reach of potentially hosting opening-round NCAA Tournament games,.
Virginia Tech: The Hokies lost since falling Jan. 26 at now-No. 13 Duke. That included a road win at No. 18 North Carolina on Kitley's last-second shot last week, then romps against Miami and the Blue Devils through the first two games in Greensboro before cutting down the nets Sunday. They'll carry all that momentum into the NCAAs.
SOULE'S SPARK
Soule had all 13 of her points after halftime, including nine in the third quarter with multiple finishes in the paint as the Hokies poked and probed the Cardinals' trapping pressure.
UP NEXT
Both Louisville and Virginia Tech await their NCAA Tournament seeding, with the Hokies holding the ACC's automatic bid to the field.
BRISTOL, Va. (AP) — The pastors smiled as they held the doors open, grabbing the hands of those who walked by and urging many to keep praying and to keep showing up. Some responded with a hug. A few grimaced as they squeezed past.
Shelley Koch, a longtime resident of southwest Virginia, had witnessed a similar scene many Sunday mornings after church services. On this day, however, it played out in a parking lot outside a modest government building in Bristol where officials had just advanced a proposal that threatens to tear apart the very fabric of her community.
For months, residents of the town have battled over whether clinics limited by strict anti-abortion laws in neighboring Tennessee, Kentucky and West Virginia should be allowed to continue to hop over the border and operate there. The proposal on the table, submitted by anti-abortion activists, was that they shouldn't. The local pastors were on hand to spread that message.
"We're trying to figure out what we do at this point," said Koch, who supports abortion rights. "We're just on our heels all the time."
The conflict is not unique to this border community, which boasts a spot where a person can stand in Virginia and Tennessee at the same time. Similar disputes have broken out across the country following the U.S. Supreme Court's decision to overturn the landmark 1973 decision establishing a constitutional right to abortion.
As clinics have been forced to shutter in Republican-dominant states with strict abortion bans, some have relocated to cities and towns just over the border, in states with more liberal laws. The goal is to help women avoid traveling long distances. Yet that effort does not always go smoothly: The politics of border towns and cities don't always align with those in their state capitals. They can be more socially conservative, with residents who object to abortion on moral grounds.
Anti-abortion activists have tapped into that sentiment — in Virginia and elsewhere — and are proposing changes to zoning laws to stop the clinics from moving in. Since Roe was overturned, such local ordinances have been identified as a tool for officials to control where patients can get an abortion, advocates and legal experts say.
In Texas, even before Roe was overturned, more than 40 towns prohibited abortion services inside their city limits. That trend, led by anti-abortion activist Mark Lee Dickson, has since successfully spread to politically conservative towns in Iowa, Louisiana, New Mexico, Nebraska and Ohio.
Under Roe, the high court had ruled that it was unconstitutional for state or local lawmakers to create any "substantial obstacle" to a patient seeking an abortion. That rule no longer exists.
While such zoning changes are no longer necessary in Texas, which now has one of the most restrictive abortion laws in the country, Dickson says he and others will continue to pursue them in other states with liberal abortion statutes.
"We're going to keep on going forward and do everything that we can to protect life," he said.
In New Mexico, which has one of the country's most liberal abortion access laws, activists in two counties and three cities in the eastern part of the state have successfully sought zoning changes restricting the procedure. Democratic officials have since proposed legislation to ban them from interfering with abortion access.
In the college town of Carbondale, Illinois, a state where abortion remains widely accessible, anti-abortion activists have asked zoning officials to block future clinics from opening after two already operate in town. Thus far, they've been unsuccessful.
Meanwhile, some of the states that have severely restricted abortion access are trying to make it harder for residents to end their pregnancies elsewhere. Employees at the University of Idaho who refer students to a clinic just 8 miles (13 kilometers) away in the liberal-leaning state of Washington could face felony charges under a recently passed state law.
Perhaps no other place so neatly encapsulates the issue as the twin cities of Bristol, Virginia, and Bristol, Tennessee. Before Roe, an abortion clinic had operated for decades in Bristol, Tennessee. After Roe, which triggered the Volunteer State's strict abortion law, the clinic hopped over the state line into Bristol, Virginia.
That's when anti-abortion advocates began pushing back. At the request of some concerned citizens, the socially conservative, faith-based Family Foundation of Virginia helped draft an amendment to the city's zoning code that says, apart from where the existing clinic sits, land can't be used to end a "pre-born human life."
"Nobody wants their town to be known as the place where people come to take human life. That's just not a reputation that the people in Bristol want for their area," said foundation President Victoria Cobb.
The amendment has stalled before the Planning Commission as the city's attorney, the American Civil Liberties Union of Virginia and others question its legality. Meanwhile, the board of supervisors in Washington County, which surrounds Bristol, passed a similar restrictive zoning ordinance on Feb. 14, and at least three counties have since adopted resolutions declaring their "pro-life stance," according to the Family Foundation.
Before Roe was overturned, such zoning restrictions would have been unconstitutional, noted ACLU attorney Geri Greenspan. Now, however, "we're sort of in uncharted legal territory," she said.
It's a struggle that residents like Koch weren't expecting.
In 2020 — when Democrats were in full control of state government — they rolled back restrictions on abortion services, envisioning the state as a safe haven for access. Virginia now has one of the South's most permissive abortion laws, which comforted Koch when Roe was overturned.
Now, however, her relief has been replaced by anxiety.
"I realized how little I knew about the workings of local government," she said. "It's been a detriment."
The Bristol Women's Health clinic is battling multiple lawsuits but would not be affected by the proposed ordinance unless it tried to expand or make other changes. While some residents oppose the facility, "they're more afraid that this industry is going to expand and that Bristol is going to just become a multistate hub of the abortion industry," said the Rev. Chris Hess, who as pastor of St. Anne Catholic Church has advocated for the zoning change.
Debra Mehaffey, who has spent more than a decade protesting outside abortion clinics, said people are coming to Bristol from Texas, Louisiana, Mississippi, Georgia, "all over to come get abortions, you know, because they can't get them in their state."
"So it will be great to see it totally abolished," she said.
Clinic owner Diane Derzis, who has owned numerous other abortion clinics — including the one in Mississippi at the center of the Supreme Court's recent decision — downplays the pushback. She said she's grown accustomed to protests and even experienced the bombing of a separate clinic.
But Derzis is also girding herself for many more post-Roe battles in the future.
Abortion "is just under attack and it's going to be for years," she said.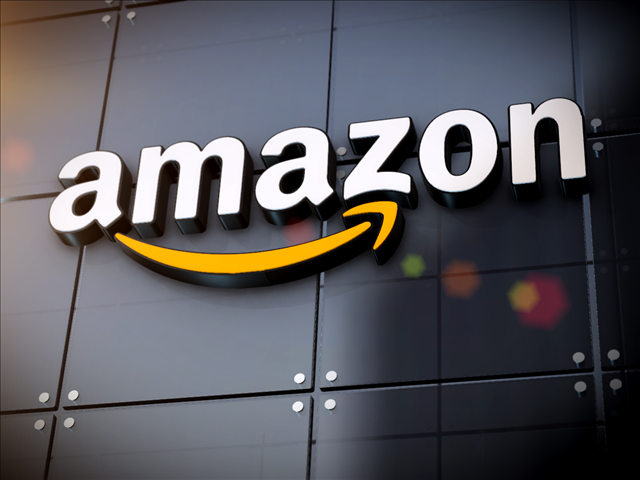 NEW YORK (AP) — Amazon is pausing construction of its second headquarters in Virginia following the biggest round of layoffs in the company's history and the shifting landscape of remote work.
The Seattle-based company is delaying the beginning of construction of PenPlace, the second phase of its headquarters development in Northern Virginia, said John Schoettler, Amazon's real estate chief, in a statement. He said the company has already hired more than 8,000 employees and will welcome them to the Met Park campus, the first phase of development when it opens this June.
"We're always evaluating space plans to make sure they fit our business needs and to create a great experience for employees, and since Met Park will have space to accommodate more than 14,000 employees, we've decided to shift the groundbreaking of PenPlace (the second phase of HQ2) out a bit," Schoettler said.
Amazon announced the plans in February 2021 for an eye-catching, 350-foot Helix tower to anchor the second phase of its redevelopment plans. The new office towers were expected to welcome more than 25,000 workers when complete.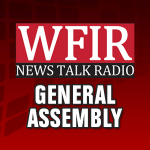 RICHMOND, Va. (AP) — The politically divided Virginia General Assembly worked through dozens of pieces of legislation, including a major energy bill and stop-gap budget bill, on Saturday as lawmakers reached the end of their regularly scheduled session without a deal on the entire state spending plan.
Unable to agree on several key pieces of the budget, including whether to enact the additional $1 billion in tax cuts Gov. Glenn Youngkin is seeking, lawmakers opted to pass a "skinny" spending bill and allow House and Senate negotiators to carry on with their broader discussions.
"We have come to an agreement on critical items that need to go forward now while we continue a dialogue in the coming days and weeks," Senate Finance and Appropriations co-chair Janet Howell said.
In dealing with the budget, legislative leaders said the "skinny" bill sent to the governor contained deposits for the rainy-day fund and unfunded state retirement system liabilities, and capital outlays for existing projects. It also allocated money to make local school systems whole after an error in a state-provided formula that led them to expect more state aid than they were set to receive.
Youngkin expressed frustration that lawmakers failed to reach agreement, especially given the state's flush finances. Saturday marked the end of the year's regular 46-day calendar. The session, during an election year in which every seat will be on the ballot, has been marked by impassioned floor speeches and partisan debates over issues like guns and abortion. Much of this year's legislation cleared one chamber only to be killed in the other.
But lawmakers have found bipartisan consensus on a range of other issues, including the last-minute passage of the compromise energy bill, which would adjust the way state regulators set and oversee Dominion Energy Virginia's electric rates and profitability in a way ratepayer advocates say is favorable for customers and marks a sea change in energy policy.
In other action Saturday, lawmakers approved legislation aimed at making the actions of the state Parole Board more transparent to the public. The legislation removes provisions that exempted the board's records from mandatory disclosure under the Virginia Freedom of Information Act. It also requires board members to provide written reasons for granting or denying parole.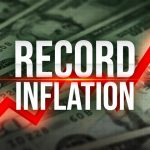 WASHINGTON (AP) — The Federal Reserve's preferred inflation gauge rose last month at its fastest pace since June, an alarming sign that price pressures remain entrenched in the U.S. economy and could lead the Fed to keep raising interest rates well into this year.
Friday's report from the Commerce Department showed that consumer prices rose 0.6% from December to January, up sharply from a 0.2% increase from November to December. On a year-over-year basis, prices rose 5.4%, up from a 5.3% annual increase in December.
Excluding volatile food and energy prices, so-called core inflation rose 0.6% from December, up from a 0.4% rise the previous month. And compared with a year earlier, core inflation was up 4.7% in January, versus a 4.6% year-over-year uptick in December.
The report also showed that consumer spending rose 1.8% last month from December after falling the previous month.
January's price data exceeded forecasters' expectations, confounding hopes that inflation was steadily decelerating and that the Fed could relent on its campaign of rate hikes. It follows other recent data that also suggested that the economy remains gripped by inflation despite the Fed's strenuous efforts to tame it.
INFLATION