AP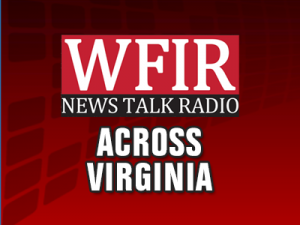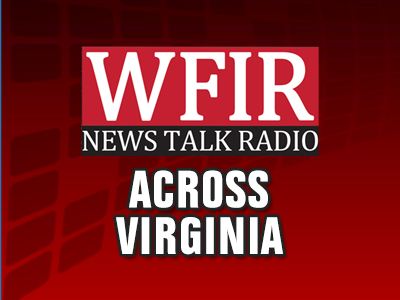 RICHMOND, Va. (AP) — Virginia Gov. Ralph Northam has announced that a company will invest more than $3 million to establish the state's first large-scale facility to process hemp and to extract CBD oil.
The governor's office said in a statement Thursday that the project will create 22 new jobs and that the company has committed to buying 90 percent of its hemp from growers in Virginia.
Company BRD Extraction, LLC will do business under the name Blue Ribbon Extraction. It will be located in the Town of South Boston in Halifax County, which is outside of Danville and near the North Carolina border.
The Democratic governor said the company will spend $70 million on payments to Virginia farmers over the next three years. Many of them are current or former tobacco farmers.
The company's founders and primary investors are Richmond residents Rick Gregory and Sterling Edmunds. They are both natives of Halifax County .
Short for cannabidiol, CBD is a non-intoxicating molecule found in hemp and marijuana. Both are cannabis plants, but only marijuana has enough of the compound THC to get users high. The vast majority of CBD products come from hemp, which has less than 0.3% THC.
CBD has garnered a devoted following among people who swear by it for everything from stress reduction to better sleep.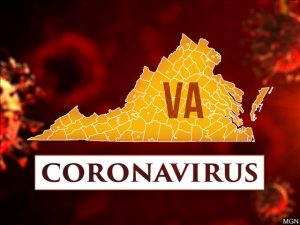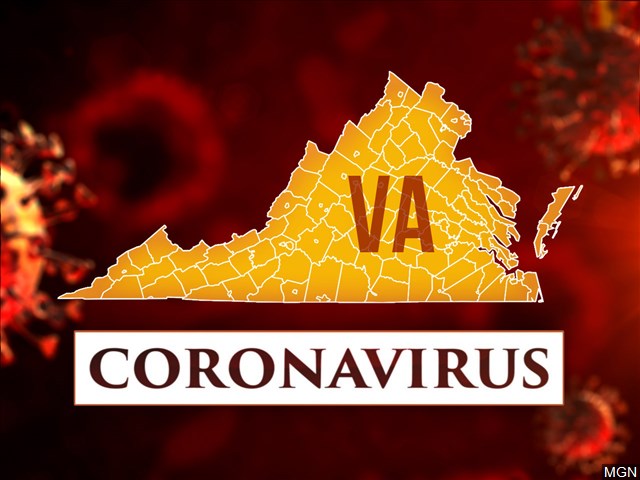 RICHMOND, Va. (AP) — Virginia Gov. Ralph Northam announced Friday that he will release the names of nursing homes that have had a coronavirus outbreak, a reversal from his previous stance that releasing the information could violate patients' privacy.
Northam said he is directing the Virginia Department of Health to release the names on its website. He said the widespread nature of the COVID-19 pandemic makes it less likely that releasing the information will violate someone's privacy or limit cooperation with a public health investigation.
"Governor Northam has always been committed to providing as much information as possible under state law," Northam spokeswoman Alena Yarmosky said in a statement. "We are confident that given these new circumstances, this decision will ensure the maximum transparency allowed under the code."
State officials have previously declined to disclose which nursing homes or other live-in medical facilities have reported cases or deaths from COVID-19, citing state code that they said treats a facility as a person when it comes to disclosure of health information.
At the same time, many families of residents who have been largely prohibited from visiting the facilities have told The Associated Press and other news outlets that they have had a hard time obtaining information at the height of outbreaks.
Northam also said his decision was prompted by faulty data released by the federal Centers for Medicare and Medicaid Services about nursing home cases, which the governor said had created confusion.
Republicans blasted Northam, saying he had the legal authority to release the names of the nursing homes much earlier.
"I cannot fathom the reasoning behind the governor's announcement today," House Minority Leader Todd Gilbert said. "Incompetence kills, and there is a great deal of incompetence from this governor."
Minutes from a state task force meeting focused on dealing with the coronavirus in long-term care facilities show a discussion took place last month about the release of federal data and concerns that it would create "a media frenzy."
"We need to be thoughtful here at VDH about the communication strategy about this data release to minimize the backlash," an unidentified meeting participant said in the minutes, which were provided to AP by the health department.
The virus has ravished nursing homes nationwide. About 1.4 million older and medically frail people live in such facilities, a tiny share of the American population that has been disproportionately affected by COVID-19. Most nursing home residents have been in lockdown since early March, isolated from families and friends even in death.
The Virginia data released Friday shows current outbreaks at about 70 long-term care facilities and indicates seven facilities have had 25 or more coronavirus-related deaths. There have been about 1,000 deaths at long-term care facilities in Virginia, accounting for about 60% of the state's total virus-related deaths, according to state data.
Northam also announced Friday that the state would be spending an extra $246 million to help long-term care facilities address staffing and equipment shortages as well new coronavirus testing requirements. The state has a goal of testing every long-term care facility resident and staff by July 15.
The Trump administration previously urged every state to have every nursing home resident and staff member tested by the end of May. Many states did not make that goal and some did not try to.
The Virginia Health Care Association-Virginia Center for Assisted Living, a trade group representing nursing homes, said the newly released data highlights the disproportionate impact the virus has had on long-term care facilities.
"We know that full transparency and real-time, accurate data being made available will validate our calls for assistance that nursing homes and assisted living centers have been making since the beginning of this pandemic," CEO Keith Hare said in a statement.
RICHMOND, Va. (AP) — A judge on Thursday indefinitely extended an injunction preventing the Virginia governor from removing a historic statue of Gen. Robert E. Lee from a famed avenue in the former capital of the Confederacy.
Richmond Circuit Court Judge Bradley Cavedo made the decision after hearing from attorneys for the state and for the plaintiff in a lawsuit against Gov. Ralph Northam. Earlier this month, Cavedo had issued a 10-day injunction barring Northam from removing the bronze equestrian statue of the Confederate hero from Monument Avenue.
Cavedo granted a motion from the state to dismiss the case, agreeing that the original lawsuit had issues of legal standing, but he also gave the plaintiff, William C. Gregory, another 21 days to file a new complaint. Gregory is described in the lawsuit as a descendant of signatories to an 1890 deed that transferred the statue to the state more than a century ago.
"I want Mr. Blackburn to have another shot at it," the judge said, referring to Gregory's attorney, Joseph Blackburn Jr. Gregory and Blackburn declined to comment as they left the courtroom.
State Attorney General Mark Herring said the judge had given the plaintiff "an opportunity to come back again and have another bite at the apple." But he said he was confident the result would be the same the next time and pledged to fight as long as it takes to remove the statue, which he called a symbol of oppression.
"I want to be clear about this," Herring said at a news conference after the hearing. "This grandiose monument to a leader of a four-year armed insurrection against the United States of America in order to perpetuate a brutal and immoral system that enslaved millions needs to come down."
Northam, a Democrat, recently ordered the statue's removal, citing the pain gripping the nation over the videotaped killing of George Floyd, a black man in Minneapolis who pleaded for air as a white police officer pressed a knee into his neck.
Floyd's death has sparked global protests that participants have vowed to turn into a sustained movement focused on addressing racial injustice and police brutality. It also spurred intense reexamination of statues and monuments of historical figures around the world.
"We are evaluating the specific next steps but make no mistake – this statue will be removed," she said in a written statement.
The 12-ton (11-metric-ton) Lee statue is about 21 feet (6.4 meters) tall and sits on a pedestal nearly twice that high in the grassy center of a large traffic circle on Monument Avenue, a prestigious residential thoroughfare in Richmond. Now cloaked in graffiti, it and other nearby monuments have become a rallying point during more than two weeks of protests and occasional clashes with police.
The statue was unveiled before a massive crowd in May 1890, at a time when the Civil War and Reconstruction were long over, and Jim Crow racial segregation laws were on the rise.
Judge Cavedo wrote in his original injunction order that it was in the public interest to delay any action until the resolution of the lawsuit, which argues that the state agreed to "faithfully guard" and "affectionately protect" the monument.
Herring, also a Democrat, argued in a brief filed Tuesday that the 1890 deed transferring the statue does not prevent the governor from removing it or entitle Gregory to injunctive relief.
"The only question is whether a single plaintiff may call upon the equitable powers of this Court and use 130-year-old documents and inapplicable doctrines of property law to countermand the Governor's decision. He cannot," Herring's brief said.
The Lee statue is one of five Confederate monuments along Monument Avenue, part of which has been designated a National Historic Landmark district. Monuments along the avenue have been tagged with messages that say "end police brutality" and "stop white supremacy."
Recently, protesters pulled down a century-old statue of Confederate President Jefferson Davis that stood along Monument Avenue.
Richmond Mayor Levar Stoney announced plans to seek the removal of the other Confederate monuments on the avenue, including statues of Confederate Gens. Stonewall Jackson and J.E.B. Stuart. Those statues sit on city land. The Lee statue is on state property.
Del. Lamont Bagby, chairman of the Virginia Legislative Black Caucus, called the statue's removal "inevitable."
In remarks after Thursday's hearing, Bagby said he is concerned about potential clashes between protesters of police violence who have been gathering regularly at the statue and people who want to keep the statue up.
"The longer it's there, the more risk we have of them clashing, and that won't be good for anyone," he said.
___
Associated Press reporter Alan Suderman contributed to this report.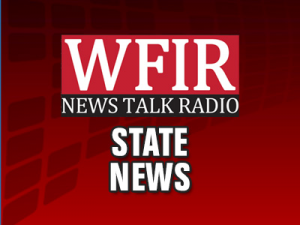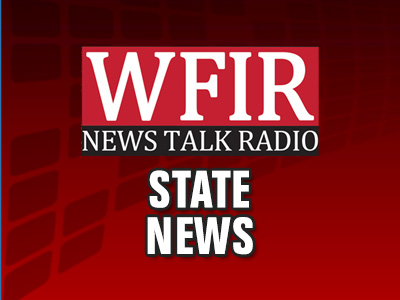 A Virginia state senator is launching a bid to be the state's next governor, which if successful would make her the nation's first African-American woman to ever lead a state. Sen. Jennifer McClellan announced Thursday that she's running for governor next year. She says she has the right skill set and track record to rebuild Virginia's economy, safety nets and communities mid a coronavirus pandemic and civil unrest over police violence and systematic racism. In an interview with The Associated Press ahead of her formal announcement, she said she's a proven problem solver and a "compassionate listener" who will work to build a more inclusive state.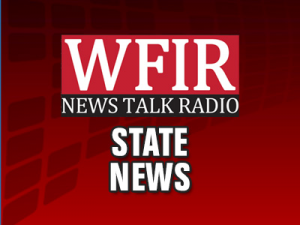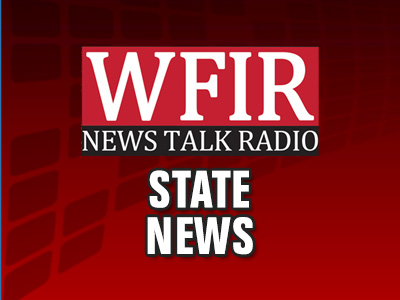 RICHMOND, Va. (AP) – Another Confederate statue in Virginia's capital city has been torn down. News outlets report demonstrators toppled the Howitzers Monument located near Virginia Commonwealth University's Monroe Park campus Tuesday night. The protesters spent the night marching in the rain before using a rope to pull it down from its pedestal. Video from the Richmond Times-Dispatch shows the the paint-splattered statue face down on the ground as rain continued overnight. It's the third Confederate statue, and the fourth monument, to be torn down by demonstrators in Virginia. Protests have erupted in Virginia and all over the world in response to the death of George Floyd, who died after a Minneapolis officer pressed his knee into Floyd's neck.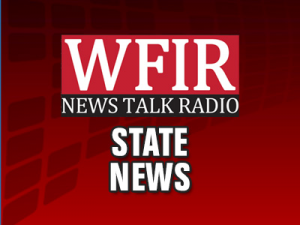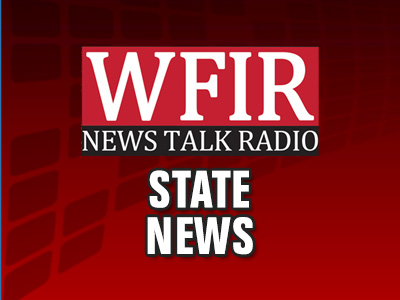 NORFOLK, Va. (AP) — FBI statistics show that criminal background check requests submitted for gun sales in Virginia during the first five months of this year are up 77% over the same period last year.
Robert Marcus, the owner of Bob's Gun Shop in downtown Norfolk, said he's seen gun sales jump many times during the three decades he's owned the store, but never like this.
"It's incredible," Marcus told The Virginian-Pilot. "There are are a lot of extraneous things going on now that have caused guns to become very desirable."
Gun purchases first began to increase late last year, when Democrats won the majority of Virginia's legislative seats and vowed to pass more restrictive gun laws, Marcus said.
Then in March, the coronavirus pandemic caused many to fear it would lead to civil unrest. Stimulus checks provided by the federal government also made it easier for some to fund their gun purchases.
That's when Marcus and some other local gun shop workers say sales really skyrocketed. The FBI conducted 3.7 million background checks for firearm sales across the country in March, the highest total since it began publishing the data in 1998.
In recent weeks, protests across the country over the police killing of George Floyd appear to have sparked another surge in sales. Floyd died after a Minneapolis police officer kneeled on his neck for more than eight minutes..
The increased demand and social distancing guidelines have occasionally led to lines extending outside local gun stores.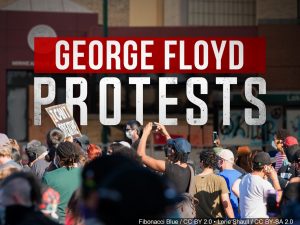 RICHMOND, Va. (AP) — Thousands of people gathered in Richmond on Saturday for Virginia's "5000 Man March," a demonstration against racism that included a speech by the cousin of George Floyd, the black man whose death at the hands of police has prompted weeks of protests around the world.
The demonstrators gathered at the city's famed monument of Confederate Gen. Robert E. Lee before making a loop around the downtown. They returned to the monument about two hours later to hear speakers, including a relative of Floyd, the man who died last month after a Minneapolis police officer kneeled on his neck for several minutes as he pleaded for air.
Tavares Floyd, George Floyd's cousin, stepped onto the Lee monument and was welcomed by applause from the surrounding crowd of demonstrators in the former capital of the Confederacy.
WRIC-TV reports that Floyd spoke about many different racial inequalities that the black community faces in Virginia and throughout the nation.
Floyd asked everyone to take a deep look at themselves, and implored them to be the change they want to see.
"I can't breathe," Floyd said, reciting some of his cousin's final words.
"My cousin perished and he died pleading for his mother, and he died at the hands of police officers. That's what it means to be a black man in this country."
The Lee statue, erected in 1890, has become a focal point of protests in Richmond since Floyd's death. After years of calls by black activists to remove Confederate statues in Virginia, Gov. Ralph Northam has pledged to take down the Lee statue, while Richmond Mayor Levar Stoney has vowed to remove other Confederate statues on the same street.
LYNCHBURG, Va. (AP) — A freshman Virginia GOP congressman who angered social conservatives in his district when he officiated a gay wedding lost his party's nomination.
U.S. Rep. Denver Riggleman lost a GOP convention Saturday that was done via drive-thru because of the coronavirus pandemic. He was defeated by Bob Good, a former official in the athletics department at Liberty University.
While the convention ended at 7 p.m., the vote tally was not announced until after 1 a.m. Sunday. Good won 58% of the vote, campaign manager Nancy Smith told The Associated Press. 5th District Republican Committee Chair Melvin Adams said 2,537 of the more than 3,500 registered delegates voted, news outlets reported.
"Resounding win!" Smith wrote in an email.
Riggleman, a member of the conservative House Freedom Caucus, upset many Republicans in his district last summer when he officiated the wedding of two male campaign aides.
The convention was held at a Lynchburg-area church near Good's home and was the only place delegates could cast a ballot in a district that stretches from northern Virginia to the North Carolina border.
Riggleman has said a small coterie of Republican insiders were trying to rig the contest against him forcing the nomination process to be decided with a convention instead of a primary. Conventions favor more conservative candidates and have been used for years by Virginia Republicans to block moderate Republicans from winning office.
"Voting irregularities and ballot stuffing has been reported in multiple counties in the #VA05. Voter fraud has been a hallmark of this nomination process and I will not stand for it," Riggleman tweeted a little over an hour before results were announced. "@VA_GOP needs to reevaluate their priorities. We are evaluating all our options at this time."
President Donald Trump endorsed Riggleman, as did Liberty University President Jerry Falwell Jr.
Good is now the Republican nominee for Virginia's 5th Congressional District. Four Democrats are vying to challenge him in the fall, with the winner picked later this summer.
"That's what losers say," Good told reporters, commenting on Riggleman's allegations of irregularities.
Good has pledged to restore "Judeo-Christian" values to Congress. He's also a hardliner on immigration and wants English to be the official language of the U.S. His victory could make national Democrats and outside groups more likely to spend money in the district, which easily went for Trump in 2016.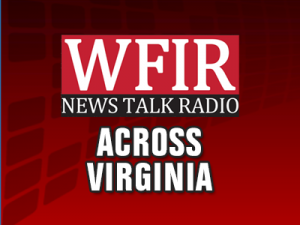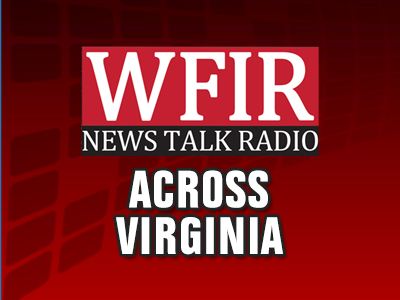 ABINGDON, Va. (AP) — A Massachusetts man accused of killing an Appalachian Trail hiker and attacking another with a machete in Virginia last year has been declared competent to stand trial.
The Bristol Herald Courier reports that U.S. District Court Magistrate Judge Pamela Sargent reviewed the finding of mental health evaluators and ruled Thursday that the case against James Jordan can proceed.
Jordan, 31, of West Yarmouth, Massachusetts, was arrested in May 2019 and charged with murder and assault after two hikers were attacked near the Wythe and Smyth county line in southwestern Virginia. He is accused of killing Ronald Sanchez Jr., 43, of Oklahoma, and injuring a Canadian woman.
During a court hearing last July, Sargent found that Jordan was not competent to stand trial and ordered him to receive mental health treatment to determine whether he could be restored to competency.
He was admitted to the mental health unit of the Bureau of Prisons' Federal Medical Center in Butner, North Carolina, in October, according to court filings.
A psychiatric report was filed under seal with the court May 21. Sargent did not go into specific details of the report during a court hearing Thursday.
After being found mentally component, Jordan was advised of the charges against him — murder and assault with intent to commit murder. In response to questioning by Sargent, Jordan said he understood the charges.
A preliminary examination and detention hearing is scheduled for June 25.
Jordan is currently being held at the Southwest Virginia Regional Jail in Abingdon.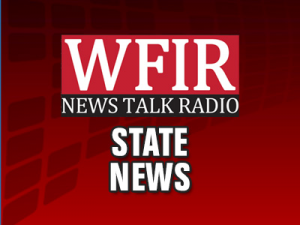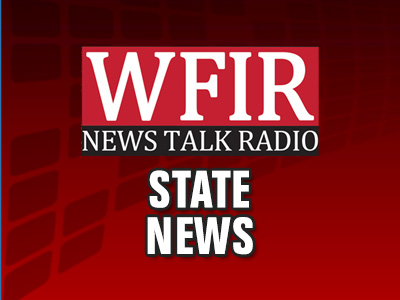 NORFOLK, Va. (AP) — Federal authorities say they've arrested a North Carolina man who threatened to burn down a black church in Virginia.
John Malcolm Bareswill, 63, was arrested Friday on a charged related to his alleged threat to burn down a Baptist church in Virginia Beach, the U.S. Attorney's Office for the Eastern District of Virginia said.
Court records said Bareswill, who lives in Catawba, North Carolina, called the church earlier this week and made racist remarks and threatened to set the church on fire after one of the church leaders took part in a public vigil for George Floyd.
Floyd died May 25 after a white Minneapolis police officer pressed his knee on his neck for more than eight minutes even after he pleaded for air and stopped moving. Court records did not immediately identify an attorney for Bareswill.