AP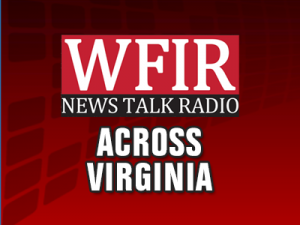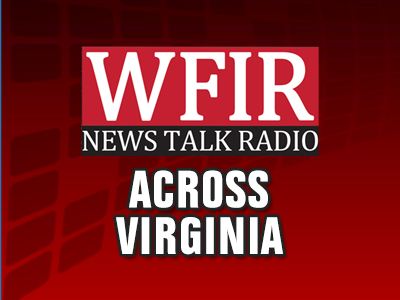 VIRGINIA BEACH, Va. (AP) — The president of the police union in Virginia Beach has warned that the city needs to hire or more officers to prevent more violent incidents.
The coastal city of about 450,000 people experienced three shooting incidents in one night along the oceanfront that left two people dead and several wounded.
WAVY-TV reported Thursday that the Virginia Beach Police Benevolent Association president issued his warning in a strongly worded letter to City Council. Brian Luciano also told the station the department is down 100 officers.
"It certainly does not help," Luciano said.
Police Chief Paul Neudigate has said that it took 103 officers to manage the incidents along the oceanfront early Saturday.
Virginia Beach Mayor Bob Dyer said that altering police staffing is already underway.
"The police chief is going to be bolstering personnel with more police officers at the Oceanfront," he said. "We are diverting and increase personnel that are going to be there, and we are going to supplement that with the sheriff's department."
But the group Black Lives Matter 757 has said they believe the answer isn't more officers, but positive involvement between police and the community.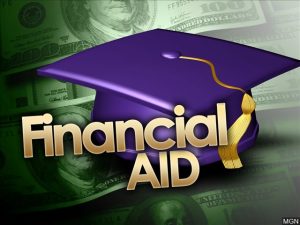 RICHMOND, Va. (AP) — Fewer students are filling out the Free Application for Federal Student Aid that is known as the FAFSA.
The Daily Press reported Friday that applications were down 8.2% nationwide. In Virginia, the drop in applications was slightly steeper at 8.7%.
The decrease in applications is even more pronounced at schools in which most of students are non-white or from low-income families. Students at the state's low-income high schools have filed roughly 31% fewer applications this year.
"It's exacerbating gaps that existed before the pandemic," said Erin McGrath, assistant director for college access and PK-12 outreach for the State Council of Higher Education for Virginia.
One reason for the drop is the coronavirus pandemic. Among other things, it has disrupted many of the hands-on, in-person events that schools often hold to help families work through the form.
Some students who aren't excited about the prospect of taking virtual classes in college may also be holding off from filling out the FAFSA.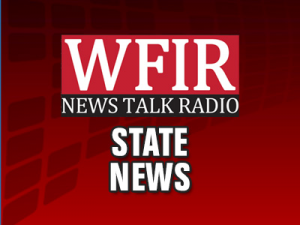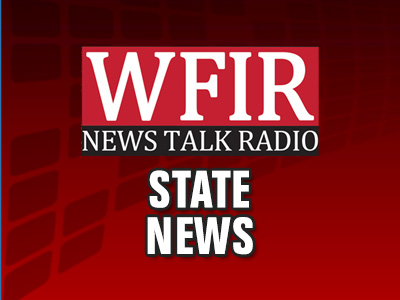 RICHMOND, Va. (AP) — Virginia Attorney General Mark Herring says he wants businesses to help put a stop to sales of fake coronavirus vaccination cards from the Centers for Disease Control and Prevention.
WAVY-TV reported Tuesday that the Herring is one of 45 state attorney generals calling on companies such as Twitter and eBay to prevent the spread of the fraudulent cards.
The law enforcement leaders say that companies should keep an eye out for ads or links to sales of blank or counterfeit vaccine cards. Once found, ads and links for the cards should be taken down.
People who've gotten a shot receive a CDC COVID-19 Vaccination Record Card. It proves that they've been vaccinated and provides a reminder for when to get their second shot.
Herring worries that people who are untruthful about being vaccinated will negatively impact public health.
"Getting vaccinated is one of the most important things a Virginian can do to help us all get back to normal and get the COVID pandemic under control," Herring said.. "Individuals who purchase fraudulent vaccine cards and go out into our communities pretending to be vaccinated could be detrimental to our efforts to curb the pandemic and put the safety of others at risk."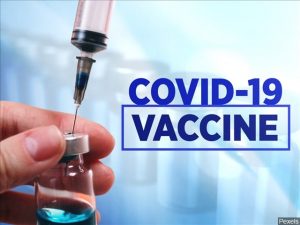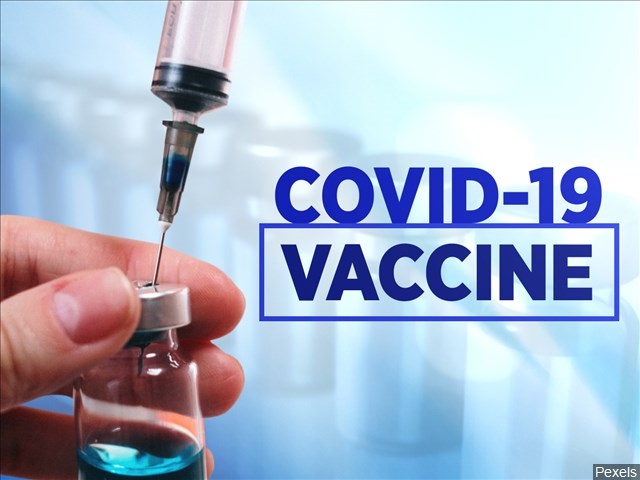 Gov. Ralph Northam has announced that all Virginians age 16 and older will be eligible to get the COVID-19 vaccine beginning on April 18. Northam said nearly everyone in the highest-risk groups who has preregistered for a vaccination appointment has received one. He said those who are still on the pre-registration list will receive appointment invitations within the next two weeks. More than 3.7 million vaccine does have been administered so far in Virginia. More than one in three adults have received at least one dose and one in five Virginians are fully vaccinated.
RICHMOND, Va. (AP) — Virginia's highest court ruled Thursday that the city of Charlottesville can take down two statues of Confederate generals, including one of Robert E. Lee that became the focus of a violent white nationalist rally in 2017.
The state Supreme Court overturned a Circuit Court decision in favor of a group of residents who sued to block the city from taking down the Lee statue and a nearby monument to fellow Gen. Thomas J. "Stonewall" Jackson. Charlottesville's city council voted to remove both.
The Jackson statue was erected in Jackson Park in 1921 and the Lee statue was erected in Lee Park in 1924.
In Thursday's decision, State Supreme Court Justice Bernard Goodwyn said both statues were erected long before the passage of a law regulating the "disturbance of or interference with" war memorials or monuments.
"In other words, (the law) did not provide the authority for the City to erect the Statues, and it does not prohibit the City from disturbing or interfering with them," Goodwyn wrote.
Read the entire court ruling here: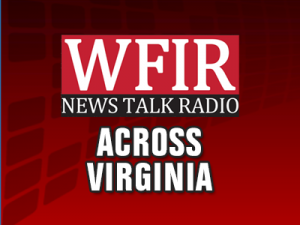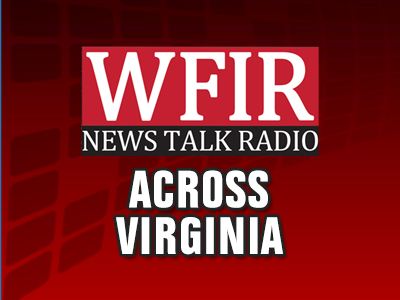 RICHMOND, Va. (AP) — Virginia's House speaker on Friday said she supports moving up the date for legalizing adult recreational use of marijuana in Virginia to this summer, a key change pushed by advocates who have sharply criticized legislation approved by lawmakers last month that would delay legalization until 2024.
Democratic Speaker Eileen Filler-Corn announced on Twitter that she will back an amendment to the bill with a July 1 legalization date.
"The time is now for us to act," she said.
Filler-Corn said she will also push for other amendments, including a provision that calls for people who are currently incarcerated for nonviolent marijuana-related offenses to have an opportunity for resentencing.
Filler-Corn is also calling for an amendment that would automatically seal marijuana-related criminal records for nonviolent offenses on July 1. She also wants the legislation amended to legalize the private cultivation of "a limited number" of marijuana plants for personal use.
Filler-Corn said "legalization alone is not enough."
"We must also address the historic targeting of black and brown individuals over non-violent marijuana related offenses," she tweeted, referring to the three additional amendments she has proposed.
Last month, lawmakers approved a bill to legalize marijuana for adult recreational use, but not until 2024, when retail sales of the drug would begin and regulations would go into effect to control the marijuana marketplace in Virginia.
With that vote, Virginia became the first Southern state to vote to legalize marijuana, joining 15 other states and the District of Columbia. But the bill was roundly criticized by some lawmakers and advocates who wanted simple possession legalized quickly to end penalties for people with small amounts of marijuana.
Lawmakers last year decriminalized marijuana, making simple possession a civil penalty that can be punished by a fine of no more than $25.
The legislation to legalize simple possession beginning Jan. 1, 2024, has been on Democratic Gov. Ralph Northam's desk for a month now. He has a deadline of Wednesday to send amendments to the House and Senate for their consideration. Northam has not said publicly what amendments he plans to make, but suggested in an interview with VPM News on Wednesday that he, too, wanted a faster timeline on legalization.
"I personally don't think we should be arresting or penalizing somebody for something we're getting ready to legalize," Northam said.
Northam's spokeswoman, Alena Yarmosky, declined to comment directly on Filler-Corn's announcement.
"Governor Northam continues to have productive conversations with legislators and stakeholders on amendments to the marijuana legalization bill," Yarmosky said in a statement.
"The Governor is grateful to the General Assembly for their hard work on this important issue, and he looks forward to continuing to improve this legislation. His top priority is making sure we legalize marijuana in an equitable way," Yarmosky said in a statement.
The Senate had sought in its original bill to legalize simple possession on July 1 to immediately end punishments for people with small amounts of marijuana. But some House Democrats had pushed for a legalization date in 2024, arguing that legalization without a legal market for marijuana could promote the growth of the black market.
Democratic Sen. Jennifer McClellan said support in the Senate for the July 1 date has not changed.
"I'm glad to see the House appears to be coming around to our position on the July 1 date. That gives me even more confidence that that's what's going to happen," said McClellan, who is running for governor.
The 2024 date had also drawn sharp criticism from the American Civil Liberties Union of Virginia, Marijuana Justice and other racial justice advocacy groups.
Chelsea Higgs Wise, executive director of Marijuana Justice, said she is pleased that Filler-Corn has thrown her support behind the July 1 legalization date.
"It sounds like they are making the correct amendments to meet the demands that racial justice advocates have been pushing for, so this is really exciting," she said. "I'm really thrilled that the political will has shifted … to repeal the prohibition of simple possession now and to repair people's lives by releasing, resentencing and sealing records."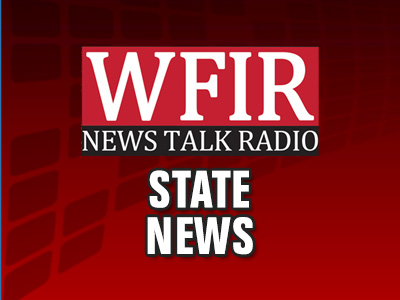 HENRICO, Va. (AP) — A boy suspected of fatally shooting a teenage girl in Virginia has been taken into custody, police said Saturday.
The Henrico County Police Division tweeted that the boy faces charges of second-degree murder, possession of a firearm by juvenile and using a firearm in the commission of a felony. Police didn't release the boy's name because he is a minor.
The girl died at a hospital after Friday's shooting at a subdivision. Police said witnesses saw a mask-wearing suspect run from the shooting scene.
A neighbor, Megan Cinder, told WWBT-TV said she heard people down the street yelling, "Gunman!"
"My son was crying because he was scared. You just don't think that's going to happen out here," she said.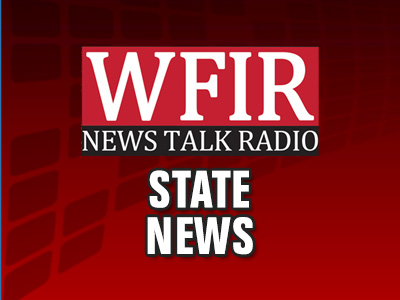 America's Black politicians have a long history of calling out the nation's racism. But few have taken to poetry and written that their city is "void of a moral compass" and "rapes you of your breaths."
Nikuyah Walker, the first Black woman to be mayor of Charlottesville, Virginia, has posted poetry on Twitter and Facebook that has drawn national attention for descriptions of a picturesque college town that is indelibly linked to a slave-owning U.S. president and a deadly white nationalist rally.
"Charlottesville: The beautiful-ugly it is," Walker wrote on Wednesday. "It rapes you, comforts you in its (expletive) stained sheet and tells you to keep its secrets."
The mayor of the majority-white city in the Blue Ridge Mountain foothills followed up with a longer and cleaner version. Charlottesville, she wrote, "lynched you, hung the noose at city hall and pressed the souvenir that was once your finger against its lips."
It ends by stating that the city of 47,000 "is anchored in white supremacy and rooted in racism. Charlottesville rapes you and covers you in sullied sheets."
Walker's words have resonated with some who said she captured the Black experience while communicating in the same way many people do these days: through artful expression on social media.
"This is a new era of Black electeds," said Wes Bellamy, a friend of Walker's, a former Charlottesville vice mayor and interim chair of Virginia State University's political science department.
"We don't follow the same playbook that individuals used before," said Bellamy, who has come under fire for his own tweets in years past. "We emote in different ways. We utilize technology in different ways to get our points across."
But others, including two of Walker's fellow council members, said her rape metaphor was "hurtful to victims of sexual assault and rape, and deeply unfair in how it presents Charlottesville to the world."
"We should not gloss over our difficult history of race relations," City Council members Heather Hill and Lloyd Snook said in a joint statement. "But as elected officials, we must choose our words carefully."
Hill and Snook, who are both white, said they were "appalled" at the threats Walker has received from the post. And they said they can "only dimly understand the present-day impact of America's history of slavery, lynching and sexualized violence toward Black people in general, and toward Black women in particular."
Charlottesville is home to the University of Virginia. It's where Thomas Jefferson, the third U.S. president, lived and owned Black Americans who were enslaved. They included Sally Hemings, who is widely believed by historians to have given birth to several of Jefferson's children.
Walker did not respond to an email from The Associated Press requesting comment. But on Thursday night, she offered no apologies during a Facebook live interview with Bellamy.
"It did exactly what I was hoping that it would do, besides the everybody-across-the-country-talking-about-it part," she said of her social media posts. "But I wanted it to hit a nerve."
Walker grew up in Charlottesville and earned a bachelor's degree in political science from Virginia Commonwealth University, according to her bio on the city's website.
The mother of three spent years working as a social justice advocate and held nonprofit jobs that included substance abuse clinician and HIV prevention educator. She was also employed by the city's Parks and Recreation Department.
Walker ran for office as an independent and was elected to Charlottesville's five-member City Council just a few months after the Unite the Right Rally in 2017.
Hundreds of white nationalists had descended on the city in part to protest the planned removal of a statue of Confederate Gen. Robert E. Lee. Violence prompted authorities to force the rally to disband. Afterward, a woman was killed and dozens were injured when a car driven by a self-avowed white supremacist plowed into a crowd of peaceful counterprotesters.
Walker said on Facebook Live that she was clear about who she was from the beginning.
"You all said you wanted something different," she said. "You all said you were open to being challenged."
Bellamy, who lives in Charlottesville, told the AP that the city has made a lot of improvements in recent years. But he said there are still many Black people who lack hope and feel they have no opportunities.
"I've had a lot of people say she told it exactly like it is," he said of Walker. "And I've had some people say, 'Help me understand why she used that language.' But I haven't heard a person I've spoken to, specifically a Black person, say that they did not agree with what she said."
Nadia Brown, a political science professor at Purdue University, said her research has found that many black female leaders, especially within their own communities, are seen as relatable figures. And many have taken to social media to advance social justice causes, such as Black Lives Matter.
"And so in this way, Mayor Walker is 100% in line with Black women elected officials, not just mayors but those who are serving in Congress," Brown said.
But, Brown added, Walker's words could also provide fuel to those pushing back against the nation's current reckoning with its past.
Some of Virginia's Republican gubernatorial candidates are already responding to Walker's posts. Among them is Peter Snyder, an entrepreneur and former Fox News contributor who lives in Charlottesville.
"Unfortunately, this insanity has become more common among our extremist leaders in Richmond and across Virginia," Snyder said, adding that "woke liberals focus, foster, and coddle Critical Race Theory and this kind of extremism."
VIRGINIA BEACH, Va. (AP) — Overnight shootings near the Atlantic oceanfront in Virginia Beach left two people dead and eight wounded in a scene described by authorities on Saturday as "very chaotic."
A woman who died was likely an innocent bystander, authorities said, while the other person, a Black man, was killed by a police officer. It was not clear if the man was armed and the officer's body camera was not activated at the time of the shooting.
Three men ranging in age from 18 to 22 have been arrested and face charges that include felonious assault and reckless handling of a firearm, Virginia Beach police said in a statement on Saturday.
The first shooting occurred shortly after 11 p.m. Friday along an outdoor strip of hotels, clubs and restaurants that was densely packed with people on one of the first warm days of the year.
Witness Akereia Drayton said Saturday that she was coming out of a club on Friday night after the shooting ended and saw "mass chaos" and many people running.
"People were literally falling over themselves," Drayton said.
Investigators believe the first shooting stemmed from a fight involving a group of people, police said.
"Several individuals produced firearms and began shooting at each other, resulting in numerous people being wounded," the police department statement said.
Officers patrolling the area quickly responded, police said. But more gunfire followed several minutes later.
Police said they found a female bystander about a block away who died of her injuries from a second shooting incident. Investigators believe the woman's death was not related to the initial shooting.
At around the same time, police initially said that a uniformed officer in that area "encountered an armed citizen" and fatally shot him.
A firearm was found "in the vicinity" of the shooting, later Virginia Beach Police Chief Paul Neudigate said during a news conference Saturday night. The man was later identified as Donovon W. Lynch, 25, of Virginia Beach.
Neudigate said the officer who killed Lynch was wearing a body camera but, "for unknown reasons," it was not activated.
"We would like to provide the community answers. At this point we do not have them," the police chief said.
A Virginia Beach police officer was also struck by a vehicle, authorities said. He was treated for his injuries and released from the hospital.
"We have a very chaotic incident, a very chaotic night," Neudigate said.
A total of 10 people were wounded by gunfire, including the two who died, according to police.
Sentara Virginia Beach General Hospital said four people wounded in the gunfire remained in the hospital on Saturday. All four of them were in good condition, a hospital spokeswoman said in an email.
Three men were charged in the initial shooting incident, police said. They were identified as Ahmon Jahree Adams, 22, of neighboring Chesapeake, Virginia; Nyquez Tyyon Baker, 18, of Virginia Beach; and Devon Maurice Dorsey Jr., 20, of Virginia Beach.
Police said they are being held in a jail in Virginia Beach. It's unclear if they've hired attorneys, who could be contacted for comment on their behalf.
The bystander who died in the second shooting incident was Deshayla E. Harris, 28, of the nearby city of Norfolk, police said. No arrests have been made in connection with her death.
The officer who killed Lynch has been placed on administrative leave, police said. He has been with the department for five years and is assigned to its special operations division.
Lynch's father told WAVY-TV that his son was "a father's dream."
Adrian Montgomery, a security guard who works at one of the oceanfront hotels, said the initial shooting occurred in an outdoor area where a lot of young people hang out and "try to talk to girls."
Montgomery said a woman told a man that she didn't want his phone number, which led to an altercation between that man and another man.
An exchange of gunfire between the two men followed, Montgomery said, before more shots were fired between people who were friends with each of the respective shooters.
"At that point, it just became a shooting gallery," Montgomery said. "Whoever had a gun and felt threatened fired … (They) were pulling out guns like they're cellphones."
Montgomery, 31, said the people he saw get shot appeared to be innocent bystanders. One of them was his 17-year-old nephew who had to have surgery.
Montgomery added that the Virginia Beach oceanfront, which includes a boardwalk, was packed with people who were shoulder-to-shoulder on a warm, but tension-filled spring night.
"There was no wiggle room," Montgomery said. "When you have no wiggle room, somebody is going to step on somebody. And somebody is going to try to be Mr. Tough Guy."
Police on Saturday were still processing the crime scene, which included two full blocks that mostly make up a city-owned parking lot.
Bill Feis, who lives a few houses away from the parking lot, said he was in bed and could hear people talking loudly before the shooting, which he said "sounded like someone threw a package of firecrackers."
___
Finley reported from Virginia Beach. Kunzelman reported from College Park, Maryland.
Original story posted on 03/27/21 posted below
VIRGINIA BEACH, Va. (AP) — A pair of overnight shootings along the beachfront in Virginia Beach left two people dead and eight wounded in a scene described by authorities on Saturday as "very chaotic."
In a statement, the Virginia Beach Police Department said the first shooting occurred shortly after 11 p.m. Friday, when police who were patrolling the area heard gunfire. Police arriving at the scene found a woman who died of her injuries and eight people whose injuries were described as serious or life-threatening. In addition, an officer sustained minor injuries after being struck by a vehicle, Chief Paul Neudigate said at a news conference.
While officers were investigating the original shooting, shots were fired nearby, Neudigate said. An officer confronted a male suspect and fatally shot him. The officer has been placed on administrative leave. He has been with the department for five years and is assigned to its special operations division.
"We have a very chaotic incident, a very chaotic night," Neudigate said.
No suspect information was immediately available. Neudigate said several people were in police custody, but their possible involvement in the shooting was still under investigation. He said he believed the incidents all took place outdoors.
Multiple roads were blocked off throughout the night while police worked in the area.
JARRATT, Va. (AP) – Gov. Ralph Northam is set to sign historic legislation abolishing the death penalty in Virginia. Northam scheduled a tour Wednesday of the death chamber at the Greensville Correction Center, then planned to sign the land mark legislation. It marks a dramatic shift in a state that has put to death nearly 1,400 people since its days as a colony. In modern times, Virginia is second only to Texas in executions carried out, with 113 since the Supreme Court reinstated the death penalty in 1976. Virginia's new Democratic majority won a major political battle last month when House and Senate approved the legislation to end capital punishment.