AP
RICHMOND, Va. (AP) – A federal judge has rescinded his own ruling that struck down a Virginia law that said only physicians may perform first-trimester abortions. U.S. District Court Henry Hudson last week found that the law was "unduly burdensome" to women seeking abortions. Hudson's ruling came ahead of a trial scheduled to begin next week in a lawsuit challenging Virginia abortion laws. On Tuesday, the judge vacated his order and said he needs to hear more evidence during the trial on whether the law presents an "undue burden" to women. A lawyer representing the Center for Reproductive Rights said the plaintiffs will present evidence that "medical professionals other than physicians can safely and effectively provide abortion care." A spokeswoman for Virginia Attorney General Mark Herring declined to comment.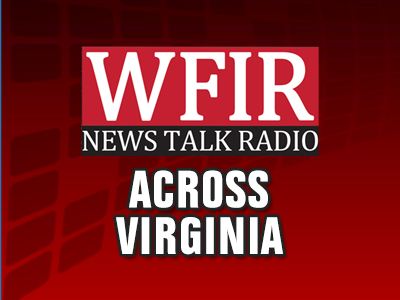 RICHMOND, Va. (AP) – Virginia beat out Texas, Utah and New York to land a new office of a start-up credit card company.Gov. Ralph Northam said Petal plans to spend $300,000 on a new call center and operations center in Chesterfield County that is expected to create 80 new jobs.Petal launched in 2018 and is marketed toward people with little credit history.Northam said the Chesterfield site beat out other locations in Austin, Texas, Salt Lake City, Utah, and New York City, where Petal is headquartered.The company is eligible for state aid through the Virginia Jobs Investment Program based on the number of new jobs it creates.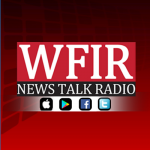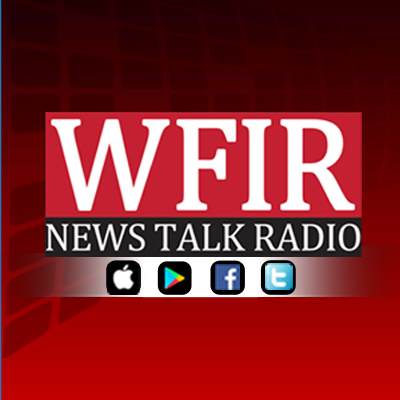 RICHMOND, Va. (AP) – A federal judge has approved an unusual court transportation plan for a Virginia man who weighs more than 900 pounds. Kenneth Hicks, of Emporia, is scheduled to plead guilty Monday in a cocaine conspiracy case. The Richmond Times-Dispatch reports that U.S. Magistrate Judge David Novak last week approved a plan to get Hicks to U.S. District Court in Richmond in a way that protects his health, safety and dignity. Hicks lives in a dwelling attached to the rear of a mobile home. The plan to get him to the courthouse may involve cutting through a wall, bracing the structure and cutting down some trees. Hicks asked that the FBI, the U.S. Marshals Service, first responders and others assess any medical issues he may have.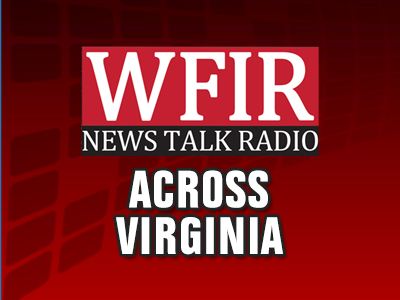 RICHMOND, Va. (AP) – A group of Virginia state lawmakers are calling on Congress to find more money to improve safety along Interstate 81.The Roanoke Times reports that several state lawmakers recently sent a letter to Virginia's congressional delegation calling for additional federal funding.State lawmakers recently approved raising gas taxes along the highway's corridor and truck registration fees to help pay for upgrades to the road. But state lawmakers said Congress now needs to do its part.The highway is a major artery that is vital to the state's economy, stretching 325 miles (525 kilometers) along the western part of the state and heavily used by tractor-trailers. There are more than 2,000 crashes on the road each year, with more than a quarter involving heavy trucks.
PULASKI, Va. (AP) — A wrongful death lawsuit filed in connection with the drowning of a 5-year-old Virginia boy in a septic tank has been settled with a $200,000 insurance payment to his parents and sister. The Roanoke Times reports the order entered Wednesday in Pulaski County Circuit Court resolves the last legal case connected to the boy's March 2015 death.
Gary and Sharon Meadows owned the property where Noah died and were the remaining defendants in the wrongful death lawsuit. The order ending the case said that the couple admitted no liability for the boy's death.
Noah disappeared from his family's rented mobile home while his mother napped. He was found in a septic tank after a four-day search. Noah's parents, Ashley White and Paul Thomas, were convicted of child abuse and neglect.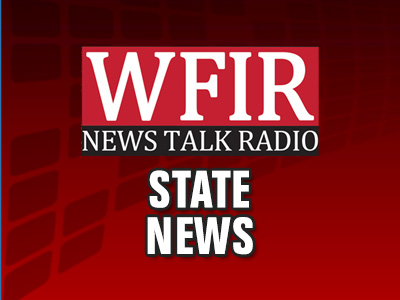 RICHMOND, Va. (AP) – The Hershey Company has picked Virginia for a major expansion of its manufacturing operation.Gov. Ralph Northam announced Thursday that the candy maker plans a $104 million expansion at its facility in Augusta County. The expanded facility will manufacture a type of fudge and peanut cream.The new project is expected to create 65 new jobs. Northam approved a $1 million in state grants for the project.Hershey brands include Reese's, Kit Kat and Jolly Rancher.
CHARLESTON, W.Va. (AP) — The U.S. government sued nearly two dozen of West Virginia Gov. Jim Justice's coal companies Tuesday to get them to pay about $4.8 million in unpaid mine safety fines. The civil lawsuit was filed by federal prosecutors in Virginia on behalf of the U.S. Department of Labor and the Mine Safety and Health Administration. Justice's companies committed almost 2,300 federal Mine Health and Safety Act violations since May 2014 but have refused to pay the penalties despite multiple attempts by federal agencies to get the money, according to the lawsuit. "This is unacceptable, and, as indicated by this suit, we will hold them accountable," said U.S. Attorney Thomas T. Cullen.
All 23 companies are listed in the governor's most recent financial disclosure form and they operate in Virginia, West Virginia, Tennessee, Alabama and Kentucky. Justice and his son and daughter are listed in the lawsuit as controllers of the companies. Justice has been reported to be the richest man in West Virginia, with a fortune estimated at more than $1 billion by Forbes magazine and a profusion of coal and agricultural interests.
A lawyer for Justice's companies said he was upset the case was brought since the companies have been in negotiations to resolve the fines since November. "We're extremely disappointed that the U.S. attorney in Roanoke has chosen to file this lawsuit at this time," said Michael Carey, an outside counsel who represents Justice's companies. He said he will fight the suit in court but remains open to a settlement. The lawsuit comes during a damaging time for Justice, a Republican.
In the last month, two federal subpoenas sent to Justice's administration have become public. The first subpoena to emerge was sent to the state commerce department and sought contracts, communications and financial records from the state relating to a posh resort owned by the governor, its annual PGA golf tournament and the tournament's financial arm. The second asked the state revenue department for communications, meeting records and tax documents involving the state and any business interests held by the governor.
Justice has said he is cooperating with the investigation, telling reporters last month "anything you're going to find around me is going to be goodness and it's going to be the right thing." He has since declined to say much else. "When it really boils right down to it, I'd love to just go off and tell you every little thing that I know about anything and everything, but I just can't. I just can't," Justice said last week.
Assistant Secretary of Labor for the Mine Safety and Health Administration David G. Zatezalo said mine operators must be held responsible for the penalties they owe. "Failure to pay penalties is unfair to miners who deserve safe workplaces, and to mine operators who play by the rules," he said.
RICHMOND, Va. (AP) — A federal judge has struck down a Virginia law that says only physicians can perform first-trimester abortions. The Richmond Times-Dispatch reports that U.S. District Judge Henry E. Hudson issued his ruling Monday. His opinion could increase access to abortions in the state by allowing more medical providers to perform the procedure. Hudson wrote that the law "is unnecessary and provides minimal medical benefits with respect to first trimester abortions." He added that such regulations present an undue burden to women seeking an abortion. The lawsuit challenging that law and others was filed by a medical center and reproductive rights groups. A trial over other state abortion laws is still scheduled for May 20. Those laws include a requirement for ultrasounds and a 24-hour delay for an abortion in some circumstances.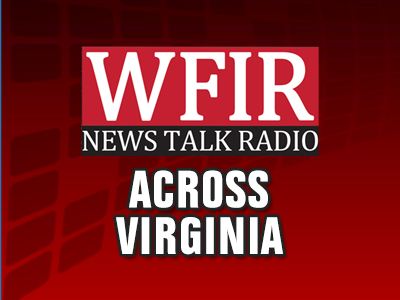 NORFOLK, Va. (AP) – A special prosecutor in Virginia says he's presented two indictments of election fraud against a person who worked on a Republican congressman's doomed re-election campaign.Special prosecutor Donald Caldwell announced the indictment in a statement Monday. He did not identify the staffer who worked on Scott Taylor's campaign in Virginia's coastal 2nd Congressional District.A ballot-fraud scandal clouded much of Taylor's campaign last summer. Staffers were accused of forging voter signatures to place a third-party "spoiler candidate" on November's ballot.A judge ultimately removed the candidate, Shaun Brown, from the race. The judge also said there was evidence of fraud by Taylor's campaign staffers. Democrat Elaine Luria ultimately won the election.Caldwell said the investigation into election fraud is ongoing. He said some people have not cooperated with his investigation.