AP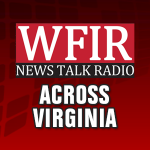 NORFOLK, Va. (AP) — An SUV hit a patch of ice on westbound Interstate 64 in Virginia, triggering a 75-car pileup last month, investigators said.
Virginia State Police said in a news release that the driver of a 2008 Chevrolet SUV spun out and was hit by other vehicles at the start of the pile-up shortly before 8 a.m. on Dec. 22, The Virginian-Pilot reported on Friday.
The crash occurred at the Queens Creek Bridge in Upper York County and shut down the interstate for over seven hours. Officials said 51 people in were injured.
State police initially reported 30 vehicles were involved in the crash before announcing the total of 75 on Friday.
An eight-vehicle crash happened on the eastbound side of I-64 near mile marker 240, Virginia State Police spokeswoman Sgt. Michelle Anaya said on Dec. 22.
Ryan Rogers, a National Weather Service meteorologist at Wakefield, said visibility was poor around the time of the crash. At the nearest weather station in Williamsburg, fog had reduced visibility to less than a quarter-mile 20 minutes before the crash.
Rogers said it was possible freezing fog — supercooled water droplets that can freeze instantly — had impacted the bridge.
No charges have been filed, and police said the investigation continues.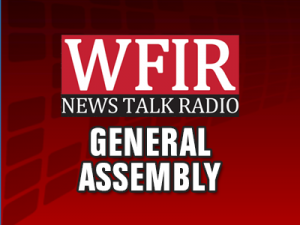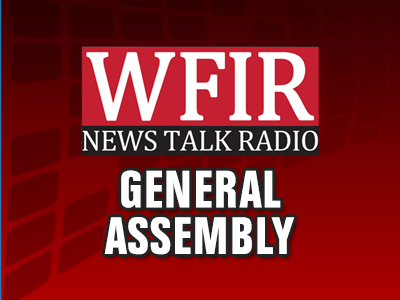 Virginia lawmakers voted Friday to ban firearms at the state Capitol, the first in what's expected to be many contentious gun votes in coming weeks.
Newly empowered Democrats in the General Assembly voted to ban guns at the Capitol and a legislative office building, saying the move was needed to protect public safety.
Public officials have expressed concerns about planned Jan. 20 rallies that are set to draw huge crowds of pro-gun and gun-control advocates. Gun advocates from around Virginia and even out of state have pledged to turn out in force to highlight their resistance to proposed gun-control measures.
"The overall goal here is to protect and ensure the safety of our members and of the people that are in our building coming and going," Democratic Del. Marcus Simon said before the vote.
The ban would apply to lawmakers in addition to the general public.
Republicans have voiced opposition to banning guns at the Capitol and some GOP lawmakers routinely carry guns while at the legislature. "I feel this egregious, I think it's an overreach." said Del. Terry Austin.
Previously, anyone with a valid concealed handgun permit was allowed to bring a gun into the Capitol. Weapons were banned in certain parts of the building, which was designed by former President Thomas Jefferson, including the Senate gallery and the governor's office on the third floor.
Virginia Gov. Ralph Northam has outlawed guns from other state buildings, continuing a policy started by his predessor, former Gov. Terry McAuliffe, in 2015.
The debate on whether to ban guns in the Capitol is part of a larger fight on guns that's set to dominate this year's legislative session.
Democrats have a full majority at the state house for the first time in a generation and have promised significant new gun restrictions, including universal background checks, a ban on assault weapons and a red flag law that would allow authorities to temporarily take guns away from anyone deemed to be dangerous to themselves or others.
Gun owners are demanding that local government officials establish sanctuaries for gun rights. More than 100 counties, cities and towns have declared themselves Second Amendment sanctuaries and vowed to oppose any new "unconstitutional restrictions" on guns.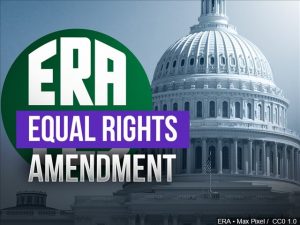 RICHMOND, Va. (AP) — The Equal Rights Amendment is advancing in the Virginia Legislature, where Democratic leaders have pledged it will pass.
A Senate committee on Thursday approved a resolution to ratify the gender equality measure that could become the next amendment to the U.S. Constitution.
The vote was 10-5 with one Republican committee member, Sen. Jill Vogel, joining Democrats in voting for the measure. The other Republicans, all men, voted against it.
ERA advocates say it will enshrine equality for women in the Constitution, offering stronger protections in sex discrimination cases. Opponents warn it will erode commonsense protections for women, such as workplace accommodations during pregnancies, and advance abortion access.
Once the measure advances fully through both chambers, Virginia would become the decisive 38th state to approve it, surpassing the three-quarters of states needed to add an amendment to the Constitution.
But even if it's ratified, court battles are expected over a long-passed 1982 deadline set by Congress, as well as other legal issues.
RICHMOND, Va. (AP) — A historically diverse Virginia General Assembly convened Wednesday, led for the first time in more than two decades by Democrats who promised to enact a litany of changes.
The House quickly elected Eileen Filler-Corn at the new speaker, the first woman to serve in that role. She is also the first Jewish speaker.
"A new torch is being passed today, one that ushers in a modern era representing all Virginians," Filler-Corn said on the House floor.
Many Democratic lawmakers wore blue Wednesday, a nod to the November blue wave that helped them take full control of the General Assembly for the first time in a generation. Democrats have made strong gains in Virginia since President Donald Trump was elected in 2016, significantly changing the makeup of the General Assembly. Women, people of color and millennials have all made gains.
African American lawmakers are set to have most power at the legislature in Virginia's 400-year history, including leading several powerful legislative committees.
"It is our time," Sen. Jennifer McClellan, vice chairwoman of the Virginia Legislative Black Caucus, said Wednesday morning. She said the black caucus was committed to eliminate the "last vestiges of racism and white supremacy in Virginia law."
Ghazala Hashmi, a first-time candidate who unseated a Republican incumbent to help Democrats flip the Virginia Senate, became that chamber's first Muslim female member.
In the weeks since Democrats won majorities in the state House and Senate, they have laid out an ambitious agenda. It includes high-profile issues Republicans thwarted for years, including gun control measures and criminal justice reforms. They also have pledged to ease restrictions on abortion access, raise the minimum wage, prohibit discrimination against members of the LGBTQ community and make Virginia the next state to ratify the Equal Rights Amendment.
Lawmakers also will be tasked with passing a two-year state budget and deciding whether to legalize casinos.
Gun issues figure to be the most high profile area of debate. Some of the new restrictions Gov. Ralph Northam and Democratic lawmakers want include universal background checks, banning assault weapons and passing a red flag law to allow the temporary removal of guns from someone who is deemed to be dangerous to themselves or others.
Republicans and gun-rights groups have pledged stiff resistance. Gun owners are descending on local government offices to demand that officials establish sanctuaries for gun rights. More than 100 counties, cities and towns have declared themselves Second Amendment sanctuaries and vowed to oppose any new "unconstitutional restrictions" on guns.
Democrats indicated early Wednesday that they were not going to pass a set of rules organizing how the House will operate, as is traditional on its first day. The delay allows Democrats to put off a contentious floor debate on whether to ban guns from the Capitol, which likely would have overshadowed much of Wednesday's events.
The Equal Rights Amendment was expected to be another top issue. Democrats say their caucus unanimously supports ratifying the gender equality measure and have pledged to do so quickly.
Hundreds of advocates for what could become the next amendment to the U.S. Constitution staged a lively rally outside an entrance to the Capitol, where they cheered as Democratic lawmakers walked in and chanted "E-R-A" as several Republicans followed.
Opponents held a press conference Wednesday morning where they warned ratification would lead to the rollback of abortion restrictions as well as a host of negative consequences for women. Critics of the measure say the ERA is not lawfully before the states for ratification, in part because of a congressional deadline that passed decades ago.
ERA advocates' efforts in Virginia "will be nothing more than political commentary. The time to ratify the ERA expired more than 40 years ago," said Kristen Waggoner, senior vice president of the U.S. Legal Division and Communications for Alliance Defending Freedom.
Later Wednesday night, Northam, who has largely rebounded from a blackface scandal that almost drove him from office a year ago, is set to address lawmakers.
Wednesday also marks the return of Joe Morrissey, a former Virginia lawmaker who used to spend his days at the General Assembly and his nights in jail after being accused of having sex with his teenage secretary. Morrissey defeated a Democratic incumbent in a primary to win a Richmond-area senate seat.
Republicans have cast Democrats' agenda as extreme, saying it would bring Virginia in line with liberal California or New York. They've promised to look for ways to hold the majority accountable, keep Virginia business friendly and exercise fiscal restraint.
"We think that very quickly, the voters of Virginia will begin to get buyer's remorse about what they've done here," incoming House Minority Leader Del. Todd Gilbert said.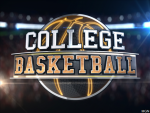 CHARLOTTESVILLE, Va. (AP) — Kihei Clark's primary job as Virginia's point guard is to set up teammates for opportunities to score. For one game, at least, the sophomore served as the primary scorer for the No. 19 Cavaliers.
Clark scored a career-best 18 points to lead Virginia to a 65-39 victory over Virginia Tech on Saturday. Braxton Key had 18 points and 10 rebounds for the Cavaliers, but it was Clark's performance that caught the attention of Hokies coach Mike Young.
"Obviously Clark got the best of him today in a matchup we needed to win," Young said, referring to Hokies point man Wabissa Bede, who was scoreless in 30-plus minutes with two assists. "He carved us up pretty good."
Clark has been turnover-prone in recent games, with coach Tony Bennett surmising that he was driving too deep into the lane before making passes. The adjustment they made in practice this week paid big dividends.
"We tried to open the court a little more and let him attack and make some decisions and he was really good," Bennett said.
The Cavaliers (11-2, 3-0 Atlantic Coast Conference) led 30-17 by halftime and built their lead to as many as 23 in the second half. Key scored 11 in the first half and Clark had 10 after halftime.
"I felt like they were really keying in on the big guys, and so I just saw a lane and took advantage of it" said Clark, who was 5 for 9 from the field.
Landers Nolley II had 18 points for the Hokies (10-4, 1-2). He scored their last 15 in the first half but did not score again until a 3-pointer with 3:49 remaining. The Hokies' point total was their lowest since a 43-33 loss at East Carolina on Feb. 18, 1967.
Kody Stattmann added 10 points and eight rebounds for the Cavaliers, who won their eighth in the last 11 meetings with the Hokies.
The Hokies came in averaging 74 points, but were being outscored by Key and had only nine when coach Mike Young called a timeout with about 4 minutes left in the half.
The Hokies shot 27.1% overall (13 for 48).
OUCH!
Virginia Tech arrived averaging just 9.5 turnovers and coming off a game when it tied a school record by committing just two. But the Hokies had three in the first four minutes and 13 overall, including 5- and 10-second violations.
"Sloppy basketball just drives me insane," Young said. "I couldn't tell you the last time … and that is embarrassing."
TALE OF TWO HALVES
Nolley had a big first half, but was shut down in the last part of the game. Bennett said Key was a big reason why, noting that a cast on Key's surgically repaired right wrist had been replaced by a splint since the last game.
"It was more Braxton just doing the job," Bennett said of slowing Nolley. "He was there a touch quicker. He took the challenge and didn't allow him to get as much separation."
BIG PICTURE
Virginia Tech: Virginia Tech boasted one of the nation's top 3-point shooting resumes, having made 39.4% through 13 games, but struggled mightily against the Cavaliers' defense. That was especially true for P.J. Horne, who was shooting 43.2% (19 for 44), but missed all nine of his attempts. The Hokies finished 4 for 25 from deep.
"We're going to have a hard time if we can't ring the bell from there," Young said.
Virginia: Clark's career high in scoring was a good sign as most of its came from inside the 3-point line on drives and at the free-throw line. Many of his turnovers in recent games came when he drove the lane and tried difficult passes. This time, he went to the basket and scored himself.
UP NEXT
The Hokies remain on the road, playing at Syracuse on Tuesday night.
Virginia heads to Chestnut Hill to face Boston College on Tuesday night.
___
RICHMOND, Va. (AP) — A former University of Virginia football player convicted of engaging in a $10 million investment fraud scheme was sentenced Friday to 40 years in federal prison.
Merrill Robertson Jr., 39, of Chesterfield, was convicted in October of charges including mail fraud, bank fraud and money laundering.
The Richmond Times-Dispatch reports that U.S. District Judge John A. Gibney Jr. departed from sentencing guidelines that called for Robertson to get a prison term ranging from 20 to 24 years.
Prosecutors say Robertson and a co-conspirator, Sherman Carl Vaughn, fraudulently obtained over $10 million from more than 60 investors and spent much of the money on personal expenses, including mortgage and car payments, school tuitions, spa visits, restaurants and vacations. Robertson raised money using contacts he developed while playing football at Fork Union Military Academy and the University of Virginia.
Robertson and others engaged in a separate scheme to fraudulently obtain nearly $250,000 through falsified loan applications to at least five financial institutions, according to prosecutors.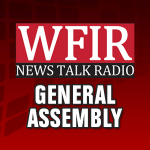 RICHMOND, Va. (AP) — Virginia Gov. Ralph Northam is promising sweeping changes to the state's criminal justice reforms that include decriminalizing marijuana, softening the penalties for people caught stealing smaller-dollar items, and reducing the number of Virginians whose driver's licenses are suspended.
Northam, a Democrat, said at a news conference in Richmond Friday that he's backing an overhaul of the state's criminal justice reform that he said would make it more "equitable" and "compassionate."
He wants to do away with criminal charges for people caught possessing marijuana and instead implement a $50 fine. Northam also wants to raise state's felony theft threshold from $500 to $1,000 and reducing the number of crimes whose punishments include driver's license suspensions.
The 2020 legislative session starts next week. Democrats are set to have complete control of the Statehouse for the first time in more than two decades.
Northam's proposal is likely to face pushback from Republicans, who have pointed to the state's low crime and recidivism rates as proof that the current criminal justice system is working.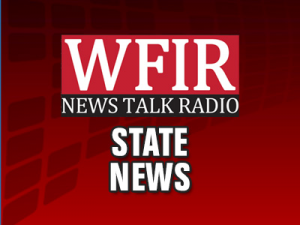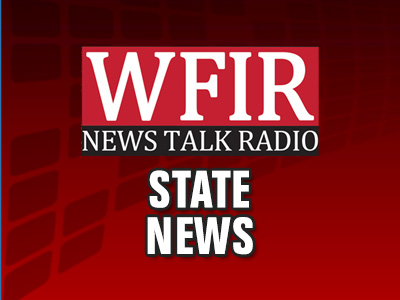 HENRICO, Va. (AP) — Police in a central Virginia county are looking for a motorist whom they believe struck and killed an 89-year-old pedestrian.The body of Rosa Brown was found Friday morning against a white picket fence, located about a block from where she lived in Henrico County, news outlets reported. Police were working to determine exactly when she was hit. Two people reported hearing a thud early Thursday evening.It appears a car traveling south on East Laburnum Avenue struck the woman, and the driver didn't stop, according to Henrico County Police Division Lt. Matt Pecka. He said officers haven't determined whether heavy fog late Thursday and Friday was a factor in the crash or the body's delayed discovery.The collision marked the 10th pedestrian fatality this year in Henrico County, which has surpassed every other Richmond-area locality in pedestrian deaths two years in a row, according to Virginia Department of Motor Vehicles data.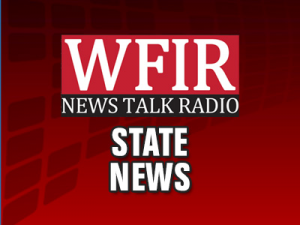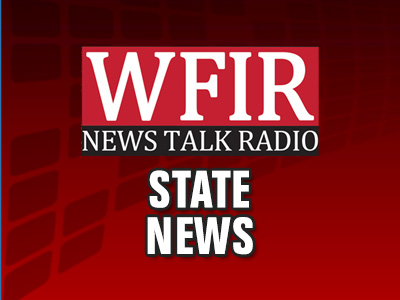 SUFFOLK, Va. (AP) — A bicyclist was killed after a collision with an Amtrak train in southeastern Virginia, authorities said.Kerry L. Hawkins, 55, of Suffolk, was pronounced dead at the scene at the Suffolk railroad crossing where he was struck early Friday evening, news outlets reported.The roadway and the railroad crossing were closed for several hours. The Northeast Regional Amtrak train, with 135 passengers, was headed for Norfolk when "it came into contact with a person who was on the track," Amtrak spokeswoman Kimberly Woods said in an email. There were no reported injuries on the train, which resumed service late Friday.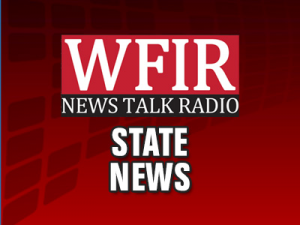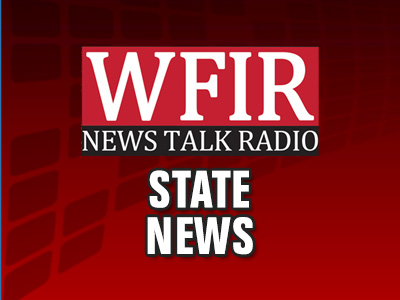 PETERSBURG, Va. (AP) — A prison inmate in Virginia was set to be released after serving a three-year sentence. But then he was charged with possessing a smuggled-in cell phone.The Richmond Times-Dispatch reports that Kevin Lavon Smith as a sentencing hearing on Monday that could keep him in jail for many more months toc ome.Prosecutors are asking for an additional year in prison. His lawyer says he deserves time served. Federal sentencing guidelines call for a sentence of six months to 12 months.A female visitor gave Smith a small cell phone during a visit to the Federal Correctional Institution Petersburg in June. He was charged in November, the day before his scheduled release.Smith's lawyer, Laura Koenig, has argued that he already spent five months in solitary confinement. She said Smith owed a debt to prisoners who persuaded him to smuggle in the phone.Smith was serving time for abusing drugs while on supervised release. He was previously sentenced for conspiracy to commit bank fraud. Smith's lawyer said he was homeless and needed drug money.