AP
LURAY, Va. (AP) — A body believed to be that of a missing Virginia woman has been found in the Shenandoah National Park, officials said Saturday.
Based on the preliminary identification of the remains, the search for Julia Christine Devlin has been suspended, the park said in a news release.
Devlin, a 55-year-old University of Virginia economics department lecturer, was last seen in Charlottesville on July 14, news outlets reported.
Security footage showed Devlin's car entering the park late that Wednesday, park officials have said. Her sedan was found wrecked and abandoned July 17 on Skyline Drive in the southern part of the park.
Canine teams and officials with the FBI, Albemarle County Sheriff's Office and Virginia Department of Emergency Management assisted in the search effort, along with many search-and-rescue groups, according to Saturday's news release.
The body was found around 10 a.m. in "extremely steep and rough terrain in the southernmost part of the park," the news release said. It was being transported to a medical examiner, who will confirm the identity and determine the cause of death.
Authorities didn't say whether foul play was suspected in the death or where exactly the body was found in relation to the wrecked vehicle.
ARLINGTON, Va. (AP) — President Joe Biden led the kind of campaign rally that was impossible last year because of the pandemic, speaking before nearly 3,000 people in support of a fellow moderate Democrat whose race for Virginia governor could serve as a test of Biden's own strength and coattails.
Biden motorcaded across the Potomac River Friday night to back Terry McAuliffe, a former governor looking for a second term whose centrist leanings in many ways mirror those of the president. The race is seen as an early measure of voters' judgment on Democratic control of all branches of the federal government.
The president stood before an enthusiastic and largely unmasked crowd who gathered around a park pavilion and playground on a warm July night. He emphasized that he shared the same vision as McAuliffe about the need for greater public investments in order to drive economic growth. But Biden was also focused on the political stakes.
"You're not gonna find anyone, I mean anyone, who knows how to get more done for Virginia than Terry," Biden said. "Off-year election, the country's looking. This is a big deal."
Biden pointed to his management of the pandemic and highlighted the economic recovery during the first six months of his term, providing a window into his party's messaging as it tries to maintain narrow margins next fall in both houses of Congress. He also highlighted the relative popularity of his $1.9 trillion COVID-19 relief bill and called for action on his infrastructure plan, much as he has done in official visits to congressional districts expected to see close races next year.
It was a clear return to politics as normal after 2020, when Biden had to speak to supporters who stayed in their cars at drive-in rallies or give remarks in front of sparse and socially distanced audiences. The rock songs and tightly packed people standing before center stage suggested that Democrats will not be waging campaigns via Zoom meetings and conference calls this year.
Protesters against an oil pipeline interrupted Biden and the president took a shot at his 2020 opponent as he told the crowd to not shout them down.
"It's not a Trump rally," Biden said. "Let them holler. No one's paying attention."
McAuliffe's win in his state's gubernatorial primary was one of a string of recent victories by self-styled pragmatic candidates in relatively low-turnout elections — which tend to draw the most loyal base voters — and his race is being carefully watched by Democrats looking to shape their messaging for next year.
"It's an important test for the Biden administration. The margins are so small, and he needs to be able to use his clout to help candidates get across the finish line," said Adrienne Elrod, a senior adviser to Hillary Clinton's 2016 presidential campaign who also worked on Biden's inaugural. "His message is simple: that he is delivering on promises on vaccines, record job growth and infrastructure."
McAuliffe, who previously served as governor from 2014 to 2018, is facing Glenn Youngkin, a political newcomer who made a fortune in private equity. Despite the state trending blue over the last decade, the race is seen as competitive. As one of only two regularly scheduled governor's races this year, is drawing outsize national attention as a potential measuring stick of voter sentiment ahead of the 2022 midterms.
Biden and McAuliffe profile similarly, as moderate Democrats who don't necessarily electrify the party's base but who won their primaries on a promise of electability. The Virginia race could serve as a checkup on Biden's status, and the Democratic National Committee has pledged to spend $5 million to help McAuliffe's campaign this year, a clear signal that the White House has prioritized the race.
Even as much of the Republican Party remains in the thrall of the Donald Trump, Youngkin has positioned himself as a more moderate Republican in a state Trump lost by 10 points in 2020. He has said he was "honored" by the former president's endorsement of his campaign.
Democrats on Friday repeatedly tried to link Youngkin with Trump.
"I tell you what, the guy Terry is running against is an acolyte of Donald Trump, for real," Biden said. "I don't know where these guys come from."
Biden has long been an eager campaigner on the road — and on the rope line — during his time as senator and vice president, and emerged as a successful surrogate in 2018 when Democrats won back control of the House.
But the COVID-19 pandemic eliminated campaigning for the bulk of the 2020 race, and the events that were held for the general election stretch run were socially distant and infrequent. As the pandemic receded this spring, Biden, always the most tactile of politicians, has reveled in interacting with people, spending an hour chatting with supporters at a recent Philadelphia event.
Aides said he was eager to do the same in Arlington on Friday. But privately, there was increased worry about the danger posed by the virus's highly contagious delta variant.
White House press secretary Jen Psaki said Biden would follow federal health guidelines, which offer no restrictions for vaccinated individuals.
Biden has pledged to work with Republicans and has spent enormous political energy on the bipartisan infrastructure deal. But he still went after the GOP on Friday, saying it "offers nothing more than fear, lies and broken promises."
White House aides have pointed to polling that suggests Biden's agenda is broadly popular with voters of both parties, even though it has received little support from GOP lawmakers in Washington. But Republican strategists cast doubt on whether Biden's poll numbers would translate into votes.
While both Biden and McAuliffe have been active in Democratic politics for decades, they have relatively few direct political connections, though McAuliffe ran the state campaign for Biden in 2020. But their political and ideological similarities are extensive.
Virginia's off-year elections have always been looked at as a sort of national bellwether, and "with the Democratic nominee being so philosophically close and similar to Biden, many may see Virginia as a stronger bellwether than usual," said Mark Rozell, a political science professor at George Mason University.
Current Democratic Gov. Ralph Northam, like all Virginia governors, is prohibited from seeking a second consecutive term. The other notable off-year election in 2021, for New Jersey governor, is not expected to be competitive, with Democrats likely maintaining control.
___
Lemire reported from New York. Associated Press writers Matthew Barakat in Falls Church, Va., and Sarah Rankin in Richmond, Va., contributed to this report.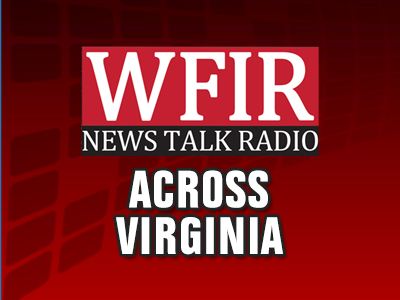 NORFOLK, Va. (AP) — A newspaper's analysis of state data shows that across Virginia, Black drivers are the only racial or ethnic group stopped by police at a higher rate than their share of the population.
Black drivers in Hampton Roads and across Virginia were also more likely to be stopped and searched by police than any other racial or ethnic group, according to The Virginian-Pilot's analysis of data recently released as part of a law enacted by the General Assembly in 2020.
The Virginia Community Policing Act requires police to collect and report information on every traffic stop they conduct.
While Black people make up about 20% of the state's population, Black drivers accounted for about 31% of traffic stops statewide, according to the data. White drivers made up 63% of stops statewide; white people are 69% of the population.
Several Hampton Roads police agencies told the newspaper they regularly review data, including traffic stops, as a way to monitor and improve their practices.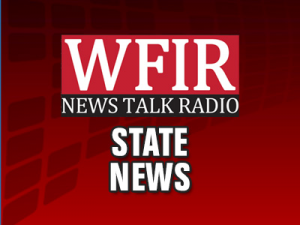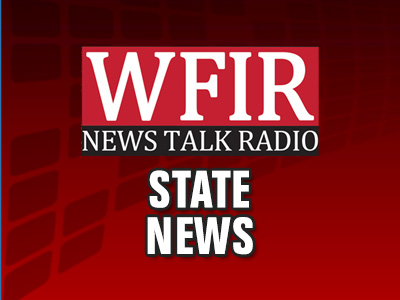 COLLEGE PARK, Md. (AP) — The owners and operators of nursing schools in Virginia and Florida have been charged with plotting to sell bogus transcripts and diplomas, helping unqualified candidates pass nursing board exams and get health care jobs, federal authorities said Friday.
In March 2019, a witness told the FBI that Patrick Nwaokwu, 50, of Laurel, Maryland, and Musa Bangura, 62, of Manassas, Virginia, were creating illegitimate transcripts and certificates through a nursing school in in Woodbridge, Virginia. After the school was shut down for violating state regulations, Nwaokwu and Bangura continued selling bogus transcripts and certifications backdated to when it was open, the FBI says.
The FBI also investigated allegations that Nwaokwu and Bangura worked with people in Florida to sell illegitimate degrees for licensed practical nurses and registered nurses at a second school established by Johanah Napoleon, 45, of Wellington, Florida. The Florida Board of Nursing shut down Napoleon's school in May 2017 for having a low passing rate on licensure exams, according to an FBI agent's affidavit.
In September 2020, an FBI source wearing a recording device attended a test prep class in that Nwaokwu led in an office building in Laurel, Maryland.
Nwaokwu asked a student, "What are you most concerned about?" according to an FBI agent's affidavit.
"I'm afraid of killing the patient," the student responded, causing the class to erupt in laughter, the agent wrote.
"Nwaokwu did little to address the student's concern before he moved to the next topic," the affidavit said.
A criminal compliant filed in Maryland and unsealed on Monday charges Nwaokwu, Bangura and Napoleon with conspiracy to commit health care fraud, conspiracy to make false statements relating to health care matters and making false statements relating to health care matters.
A federal magistrate judge agreed to free Nwaokwu and Bangura on bond after their initial court appearances in Maryland on Monday, court records show.
Attorney Joel DeFabio defended Napoleon in an email to the Associated Press.
"Ms. Napoleón has worked very hard over the past 20 years to make a name for herself in the South Florida business community. She surrendered voluntarily to face these charges and looks forward to clearing her name in court," DeFabio said.
Paul Kemp, an attorney for Musa Bangura, declined to comment on the charges. An attorney for Nwaokwu didn't immediately respond Friday to an email seeking comment.
Roughly 175 graduates of the Virginia nursing school have applied to the Maryland Board of Nursing for licenses between August 2012 and July 2019, with approximately 62 licensed practical nurses actively working in Maryland, according to the agent.
However, since June 2018, no graduates of the Virginia nursing school have been approved to practice in Maryland because Nwaokwu or Bangura have failed to provide paperwork required of out-of-state applicants by Maryland regulators, the affidavit says.
Some of those who graduated from the Florida nursing school with backdated transcripts are listed as people who passed the New York State Board Examination, the FBI says.
The FBI agent said a New York State Office of Professions employee told him that their internal license procedure is "fraught with disorganization," but the agent said it's unclear why Nwaokwu has advised "all of his co-conspirators" to apply for a license in New York.
Receipts showed that students paid between $6,000 and $18,000 for the fake transcripts and certificates from the Virginia school, the affidavit says. An FBI undercover agent purchased a diploma from the Florida school for approximately $16,000.
The FBI agent who wrote the July 8 affidavit said he hadn't communicated with any employers of any graduates of the Florida nursing school "due to the covert nature of the investigation" but has verified that at least four graduates have worked for health care entities that bill Medicare and Medicaid and private insurance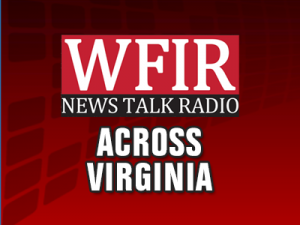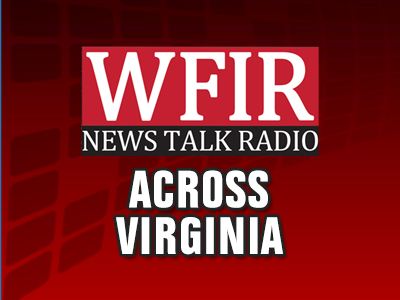 FALLS CHURCH, Va. (AP) — Democrat Terry McAuliffe significantly outraised Republican Glenn Youngkin in the most recent campaign-finance reports, with McAuliffe also holding a significant lead in cash on hand.
Reports filed Thursday and Friday with the Department of Elections show that McAuliffe raised $7.4 million in cash in the most recent reporting period. Youngkin raised $3.5 million.
McAuliffe reported $9.0 million cash on hand, compared to $2.6 million for Youngkin.
The reporting period was from May 28 through June 30, and doesn't reflect a perfect apples-to-apples comparison between the candidates. Youngkin had already secured the GOP nomination at a May 8 convention. Democrats did not hold their primary until June 8, so the reporting time reflects a period when he was a candidate both in the primary and general elections.
Whether McAuliffe's lead in cash will hold up is unclear. Youngkin, who made a fortune as an executive with The Carlyle Group, has lent his campaign $12 million already. He did not lend any money in the current period, but certainly could do so between now and November.
The reports also show Youngkin spent significantly more money ($5.2 million) than McAuliffe ($1.6 million) in the reporting period. Youngkin, a political newcomer, has flooded the airwaves with ads, including in the expensive Washington market, to introduce himself to voters.
McAuliffe's report shows smaller expenditures for the period with an emphasis in online advertising and streaming platforms.
Christina Freundlich, a spokesperson for the McAuliffe campaign, said Friday that McAuliffe's most recent report is a record-breaker for Virginia and shows a huge surge of support after his primary win. She said the campaign is particularly pleased with the large number of small donors who gave $100 or less.
"That we were able to raise this kind of money from small donors in a climate where Donald Trump is not in the White House is something we're incredibly proud of," she said.
Youngkin spokesperson Macaulay Porter said the reports show that "Democrats know this race is tight and are rushing to McAuliffe's aid to try to make up ground. … We've seen overwhelming support for Glenn's candidacy that continues to build each day."
An independent candidate, Princess Blanding, reported $1,373 in contributions and $7,739 cash on hand.
Virginia has the only open-seat gubernatorial race in the nation this year, with Democratic incumbent Ralph Northam ineligible to seek reelection. Virginia's off-year elections traditionally attract outsize attention as the two parties seek to establish momentum and gauge voter sentiment heading into the congressional mid-term elections.
In other statewide races, Democrat Haya Ayala raised $489,000 for her bid for lieutenant governor, and reported $376,000 cash on hand. That led Republican Winsome Sears, who reported raising $232,000 with $214,000 cash on hand.
In the race for attorney general, Republican Jason Miyares outraised Democratic incumbent Mark Herring during the reporting period. Miyares raised $463,000 and had $569,000 cash on hand, while Herring raised $335,000 and had $274,000 cash on hand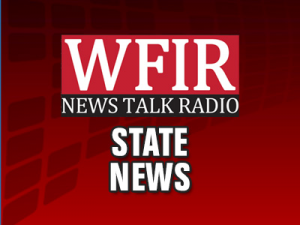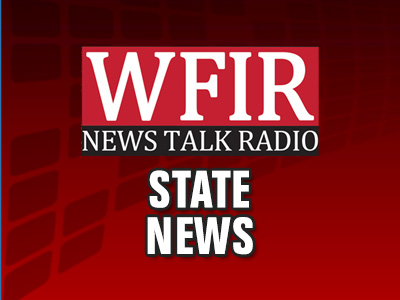 FAIRFAX, Va. (AP) — The Virginia PTA said Saturday that one of its officials had resigned after she was filmed at a rally saying, "Let them die," during a speech interpreted as a denouncement of opponents of critical race theory.
The nonprofit association said in a statement posted online that its executive committee had "requested and received" the resignation of Michelle Leete, who served as its vice president of training.
The announcement came two days after Leete's speech Thursday evening ahead of a Fairfax County school board meeting, The Washington Post reported. Leete was part of a group supporting transgender rights, and an opposing group was also gathered for a rally against critical race theory, according to the newspaper.
Leete can be heard saying, "Let's deny this off-key band of people that are anti-education, anti-teacher, anti-equity, anti-history…" followed by a long string of other descriptors. She then said, "Let them die," and a crowd listening to her cheered and applauded, video of the rally shows.
Leete, who also serves as first vice president for the Fairfax County chapter of the NAACP, told the newspaper for a story published Friday that she meant to wish death on the parents' "ideals," not any person.
She did not immediately respond to a request for comment Saturday, the Post reported. Nor did the Fairfax NAACP immediately respond to a question asking whether Leete would retain her role with the group.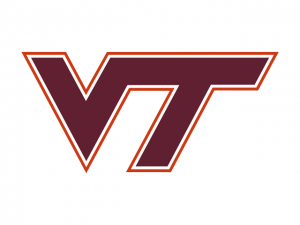 BLACKSBURG, Va. (AP) — Virginia Tech says it was targeted in two recent cyberattacks but feels confident no data was stolen.
Virginia Tech spokesman Mark Owczarski told the Roanoke Times Friday a few university units used Kaseya, a U.S. software company exploited in early July in a massive ransomware attack that snarled businesses around the world.
Owczarski said the malware the hackers pushed out to Kaseya customers could have exposed student data but the university found no evidence that happened.
In a separate attack in May, encryption data was used to attack a university server, blocking the ability of the university to access the data, the newspaper reported. Owczarski said that while hackers exploited vulnerable software on the server, there's also no evidence data was taken.
He told the newspaper the university did not pay ransom money in either attack. Problems from the first attack have been resolved but work is still underway to restore computers from the most recent attack, which was more widespread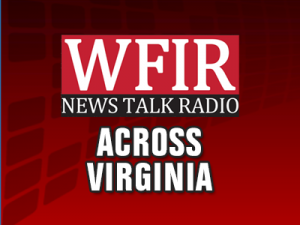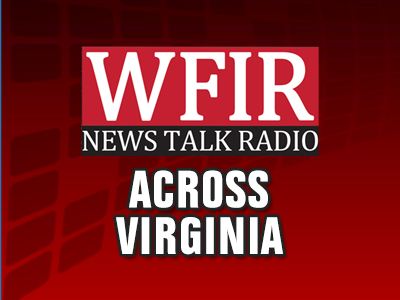 Update: Workers at the Volvo truck plant in Dublin have narrowly ratified what the company said was its final offer in a long labor dispute. A majority of the hourly workers voted for the six-year contract, and will end their on-and-off strike that began in April.Union spokesperson Brian Rothenberg discussed the vote in a Facebook video:
Rothenberg says employees are welcome to return to work today, but the definite return is Monday. Third and fourth shift return on Sunday.
Previous: Striking blue-collar workers at a Volvo heavy truck plant in Dublin  have narrowly ratified what the company said was its final offer in along labor dispute. The hourly workers voted 1,147 to 1,130 for the six-year contract, and likely will end their on-and-off strike that began in April. However unionized salaried workers voted against the pact 45-40, according to the Facebook page of the United Auto Workers local. Union spokesman Brian Rothenberg in Detroit confirmed that the totals are accurate. He says details are still being worked out for the factory workers to return to the assembly line and for negotiations to settle the salaried workers' dispute. About 2,900workers represented by the UAW have been on strike at the Dublin, Virginia, plant.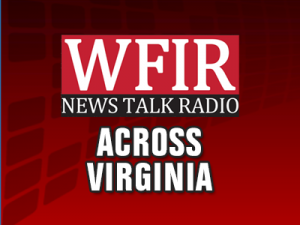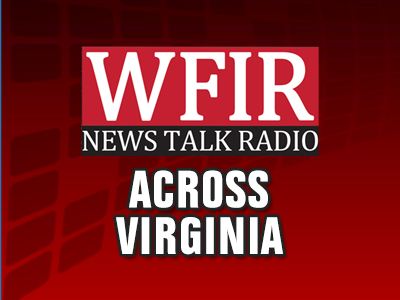 NORFOLK, Va. (AP) — Edwards Virginia Smokehouse, a family business that has spanned four generations, will be sold to Missouri-based Burgers' Smokehouse, officials announced this week.
Burgers' Smokehouse will pay Edwards Virginia Smokehouse for use of Edwards' trademark and recipes, The Virginian-Pilot reported. Sam Edwards III, president of Edwards Virginia Smokehouse, said the agreement includes a noncompeting clause preventing Edwards from making country ham, bacon and sausage for four years.
Steven Burger, CEO of Burgers' Smokehouse, said the deal announced Tuesday is expected to close on Aug. 31. He said Burgers' offer was for an undisclosed amount.
Edwards ham products are considered a staple of holiday meals and fine dining, but a fire in January 2016 destroyed the company's 50,000-square-foot building housing its smokehouses and cure rooms. An insurer offered only about a fourth of the cost to rebuild, Edwards said. That led to a lawsuit which has dragged on for five years and which Edwards expects to last another two.
After the fire, the Burgers were one of four country ham producers, along with two sausage companies, that helped continue making the Edwards product, Edwards said. The Burgers will continue to produce Edwards products using those recipes.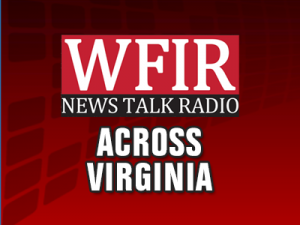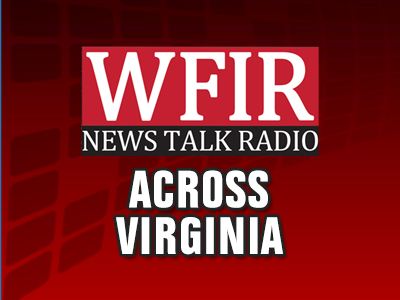 CHARLOTTESVILLE, Va. (AP) — Cheers erupted Saturday as a Confederate statue that towered for nearly a century over downtown Charlottesville was carted away by truck from the Virginia city where it had become a flashpoint for racist protests and deadly violence.
It was a day of palpable joy and immense relief for scores of residents and visitors who lined neighboring streets to watch the larger-than-life figure of Gen. Robert E. Lee as it was hoisted from its pedestal and taken — at least for now — to storage.
The statue's removal came more than five years after racial justice activists had renewed a push to take down the monument, an initiative that drew the attention of white supremacists and other racist groups, culminating in the violent "Unite the Right" rally in 2017.
"I'm ecstatic that we're here now. It's sad that it's taken so much to get us to this point. But this is an incredible day," said Don Gathers, a local Black activist who long advocated for the statue's removal.
Work to remove Lee's statue, and one of Confederate Gen. Thomas "Stonewall" Jackson shortly after, proceeded peacefully and without interruption. It was a project held up for years by a long, winding legal fight coupled with changes in a state law that protected war memorials.
Also removed Saturday was a statue depicting Sacagawea, and explorers Meriwether Lewis and William Clark, which has been criticized for a depiction of the Native American guide and interpreter some view as subservient and weak.
Couples, families with small children and activists looked on Saturday. The crowd intermittently chanted and cheered as progress was made fairly quickly. Hymns at one point wafted down the street as musicians performed from the front steps of a church.
"Good atmosphere, good vibes, good energy," said Jim Henson, a resident of a nearby community who came to witness the "historic" event.
Ralph Dixon, a 59-year-old Black man born and raised in Charlottesville, was documenting Saturday's activities, a camera draped around his neck.
Dixon said he was brought as a schoolchild to the park where the Lee statue stood. "All the teachers, my teachers anyway, were always talking about what a great person this was," he said.
He said his understanding of Lee's legacy and the statue's message evolved as he matured. He said it was important to understand the statue was erected not directly after the Civil War but during the Jim Crow era when Black Americans' rights were being stripped away.
Especially after the violence of Aug. 12, 2017, which left 32-year-old Heather Heyer dead and dozens more injured after a car plowed into a crowd of peaceful counterprotesters, he said there was no reason it should stay. A Virginia State Police helicopter assisting with the rally also crashed that weekend, killing the pilot and a trooper.
"Unite the Right" drew neo-Nazis, skinheads, Klansmen and other racist groups for what was the largest gathering of such far-right extremists in at least a decade.
They met at the base of the Lee statue and then brawled in the streets nearby with anti-racist counterprotesters before the car attack. The violence sparked a national debate over racial equity, further inflamed by former President Donald Trump's insistence that there was "blame on both sides."
The most recent push focused on removing the Lee monument began in 2016, thanks partly to a petition started by a Black high school student, Zyahna Bryant. After the City Council voted to remove it, a lawsuit was quickly filed, putting the plans on hold. White supremacists then began to seize on the issue.
"To the young people out there, I hope that this empowers you to speak up on the issues that matter, and to take charge in your own cities and communities," Bryant said, standing beside Mayor Nikuyah Walker while addressing the crowd before removal work began. "No platform for white supremacy. No platform for racism. And no platform for hate."
On Saturday, there were at least a handful of opponents of the removal present, including a man who heckled Walker after she spoke. But there was no visible, organized protest presence. Many who object to taking down Confederate monuments say doing so amounts to erasing history.
Charles "Buddy" Weber, a local attorney who was a plaintiff in the lawsuit against the city, said in a phone interview that he wondered if history will view the push to remove monuments as a sincere and effective attempt at racial reconciliation.
"My personal view is that this act is not going to improve the life of anybody in the city of Charlottesville," he said.
The city had announced the plans for Saturday only a day prior. Earlier in the week, Charlottesville had finally completed procedural steps necessary under a new state law to legally begin the removals.
After the Lee statue was gone, both workers and the crowd moved to a park about two blocks away for the Jackson statue removal. It took nearly an hour after a crane lifted the statue off its pedestal to situate the piece on a truck and secure it. But instead of dwindling, the crowd grew, many waiting with rapt attention to see it hauled away.
"It's quite a day. It's just a feeling of relief to see that statue be dragged out of here backwards and back into history where it belongs," Rabbi Tom Gutherz of the nearby Congregation Beth Israel said after the truck rumbled off, taking the Jackson monument away.
Only the statues, not their stone pedestals, were removed Saturday. They will be stored in a secure location until the City Council makes a final decision about what should be done with them.
Kristin Szakos, a former Charlottesville City Council member, said that "folks in this community have been trying to get these statues down for a hundred years."
She added: "I think that we're finally ready to be a community that doesn't telegraph through our public art that we are pretty fine with white supremacy."
___