AP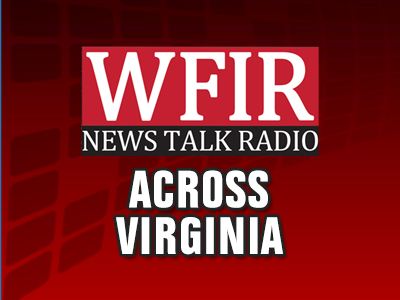 CHARLOTTESVILLE, Va. (AP) — A white supremacist group member sentenced to more than three years in prison for attacking protesters at a white nationalist rally in Virginia is asking a federal judge to free him on bond while he appeals.Benjamin Daley is one of four Rise Above Movement members who pleaded guilty to a riot conspiracy charge. He wants to be released to the custody of his parents in Oregon and monitored electronically while on home confinement.U.S. District Judge Norman Moon didn't immediately rule on Friday's written request by Daley's attorneys. Moon set an Aug. 16 deadline for Daley and co-defendants Michael Miselis and Thomas Gillen to submit briefs on their bond requests.Prosecutors said the group members engaged in other racist and anti-Semitic activity before the August 2017 white nationalist rally in Charlottesville.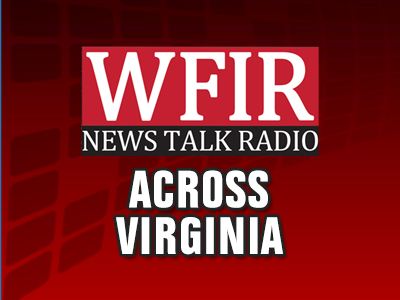 STAFFORD, Va. (AP) — A Virginia jury has recommended an 81-year prison sentence for a former police officer convicted of trying to hire a hit man while she was jailed on other charges.The Free Lance-Star reports that jurors on Friday convicted 39-year-old Cassie Crisano of three counts of attempted capital murder and three counts of soliciting capital murder. She was acquitted of three conspiracy charges.Crisano, a former officer for the Prince George's County Police Department in Maryland, was convicted of trying to arrange for someone to kill witnesses against her: a Stafford police detective, a former friend and the father of her youngest child.The judge who is scheduled to sentence Crisano on Nov. 8 can reduce her recommended sentence but cannot give a longer sentence than the one suggested by jurors.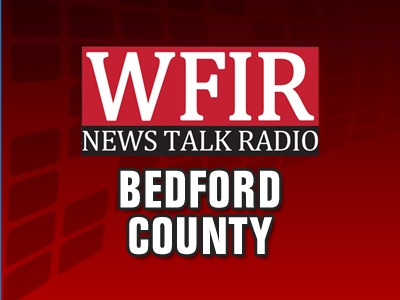 BEDFORD, Va. (AP) — A former sheriff's deputy in Virginia must undergo counseling after pleading guilty in a case in which he was accused of misconduct with a high school student.The Roanoke Times reports that 34-year-old Daniel Aaron Clark was the Bedford County Sheriff's Office's school resource officer at Liberty High School when state police alleged he texted a 14-year-old girl that he wanted to "snuggle all day" with her.Clark pleaded guilty on Friday to contributing to the delinquency of a minor, a misdemeanor that carries a maximum sentence of one year in jail.A prosecutor, Andrew Nester, said there was no sexual contact between Clark and the girl but they had exchanged hugs and "things of that nature."Nester said the victim and her family supported the plea agreement.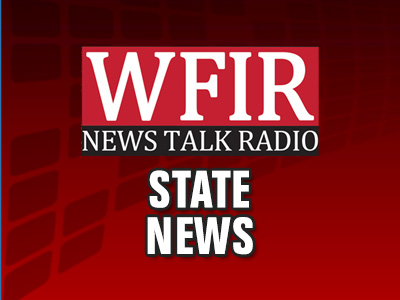 CHARLOTTESVILLE, Va. (AP) — A federal judge has sanctioned white nationalists for their "unacceptable" behavior in a lawsuit against them in connection with a deadly rally in Charlottesville, Virginia, nearly two years ago.The judge on Friday ordered Elliot Kline, Matthew Heimbach, and the organization Vanguard America to pay "reasonable attorney's fees" over their "refusal" to participate in the discovery process. He suggested "more drastic sanctions" could be necessary if their behavior doesn't change, saying it had stalled the litigation for months on end.The lawsuit brought by Virginia residents injured during two days of violence in August 2017 accuses the white nationalists of violating state and federal civil rights laws. It seeks a court ruling prohibiting the white nationalists and other groups from committing further civil rights violations.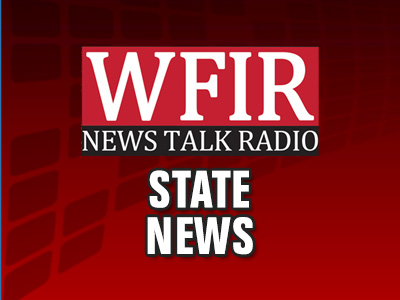 NORFOLK, Va. (AP) — A federal judge in Virginia ruled Friday that a school board's transgender bathroom ban discriminated against a former student, Gavin Grimm, the latest in a string of decisions nationwide that favor transgender students who faced similar policies.
The order issued by U.S. District Judge Arenda Wright Allen in Norfolk is a major victory for the American Civil Liberties Union and for Grimm. His four-year lawsuit was once a federal test case and had come to embody the debate about transgender student rights.
The issue remains far from settled as a patchwork of differing policies governs schools across the nation. More court cases are making their way through the courts.
The Gloucester County School Board's policy required Grimm, a transgender male, to use girls' restrooms or private bathrooms. The judge wrote that Grimm's rights were violated under the U.S. Constitution's equal protection clause as well as under Title IX, the federal policy that protects against gender-based discrimination.
″(T)here is no question that the Board's policy discriminates against transgender students on the basis of their gender noncomformity," Allen wrote.
"Under the policy, all students except for transgender students may use restrooms corresponding with their gender identity," she continued. "Transgender students are singled out, subjected to discriminatory treatment, and excluded from spaces where similarly situated students are permitted to go."
Allen's ruling requires the school board to update the gender on Grimm's high school transcripts.
The judge also acknowledged that the board had the "unenviable responsibility" of navigating challenges that were unimaginable a generation ago.
"There can be no doubt that all involved in this case have the best interests of the students at heart," Allen added.
Grimm graduated in 2017 from Gloucester High School, located in a mostly rural area about 60 miles (95 kilometers) east of Richmond and near the Chesapeake Bay. Now 20 and living in California, he said by phone that the judge's order was "beautiful."
Grimm said he felt a sense of relief but would continue to fight the case if the school board appeals.
"My case has given me something of a platform that I intend to use, as long as I have it available to me, for trans education and advocacy," he added.
David Corrigan, the attorney for the Gloucester County School Board, declined to comment in an email to The Associated Press.
Corrigan had argued in court last month that Grimm remained female. He said gender is not a "societal construct" and that it doesn't matter that Grimm underwent chest reconstruction surgery and hormone therapy.
The judge's ruling will likely strengthen similar claims of discrimination made by students in eastern Virginia. It could have a greater impact if the case goes to an appeals court that oversees Maryland, West Virginia and the Carolinas.
Allen's ruling joins others that have been favorable to transgender students in states that include Maryland, Pennsylvania and Wisconsin. But differing policies are still in place in schools across the country, said Harper Jean Tobin, policy director for the National Center for Transgender Equality, speaking last month with the AP.
Gary McCaleb, senior counsel for the conservative Christian group Alliance Defending Freedom, said last month that the issue is far from resolved.
McCaleb cited a federal discrimination complaint his organization filed in June that says a Connecticut policy on transgender athletes is unfair because it allows transgender girls to consistently win track and field events.
He also said a pending U.S. Supreme Court case involving a transgender woman who was fired by a Michigan funeral home could affect school bathroom policies.
Grimm's lawsuit became a federal test case when it was supported by the administration of then-President Barack Obama and scheduled to go before the U.S. Supreme Court in 2017.
But the high court hearing was canceled after President Donald Trump rescinded an Obama-era directive that students can choose bathrooms corresponding with their gender identity.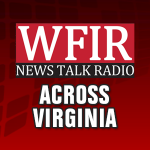 FORT MONROE, Va. (AP) – Virginia Gov. Ralph Northam is praising the state's removal of Confederate president Jefferson Davis' name from an archway at the site where the first enslaved Africans arrived in Virginia 400 years ago. Northam said at a news conference Tuesday that removing the letters from a 1950s-era archway reading "Jefferson Davis Memorial Park" at Fort Monroe will make the state more "welcoming and reflective of our values." The letters were removed Friday. They will be placed in a museum at the former military base, which overlooks Chesapeake Bay and was the site of the 1619 arrival of the state's first Africans. Davis was imprisoned at the fort after the Civil War. Northam pledged to work toward racial reconciliation earlier this year after a racist yearbook photo almost forced him from office.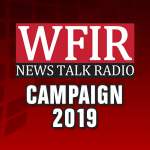 RICHMOND, Va. (AP) – The Virginia State Board of Elections has rejected an effort to put a Republican lawmaker on the ballot after he failed to file his candidacy paperwork on time. The Democratic-led board rejected efforts Tuesday to allow GOP Del. Nick Freitas on the ballot. The decision comes in an election year when Virginia Republicans are fighting to hold onto their narrow House majority. Freitas may have to run an expensive write-in campaign to hold on to a Republican-friendly seat. Freitas withdrew his candidacy last month and was then nominated by local Republicans as a replacement candidate in a failed workaround bid to get on the ballot. Board Chairman Bob Brink, a former Democratic lawmaker, said candidates are responsible for filing their paperwork on time and the board must uphold official deadlines.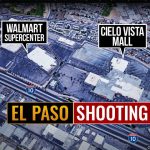 MONDAY PM UPDATE: EL PASO, Texas (AP) – A hospital official says another victim of the weekend mass shooting in El Paso, Texas, has died.
Dr. Stephen Flaherty, of the Del Sol Medical Center, says the patient was one of two victims of Saturday's attack to die at the hospital on Monday. Police earlier announced the death of one of the patients. The new deaths bring the death toll from the attack to 22. More than two dozen
other people were wounded.
PREVIOUS: EL PASO, Texas (AP) — A gunman armed with a rifle opened fire in an El Paso shopping area packed with as many as 3,000 people during the busy back-to-school season, leaving 20 dead and more than two dozen injured, police said.
Hours later, there was another mass shooting across the country. Police in Dayton, Ohio, said nine people were killed by a shooter who was shot to death by responding officers.
Authorities are investigating the possibility the Saturday shooting in El Paso was a hate crime, working to confirm whether a racist, anti-immigrant screed posted online shortly beforehand was written by the man arrested in the attack on the 680,000-resident border city.
Despite initial reports of possible multiple gunmen, the man in custody is believed to be the only shooter, police said. Two law enforcement officials who spoke to The Associated Press on condition of anonymity identified him as 21-year-old Patrick Crusius. Authorities didn't release his name at a news conference but said the gunman was arrested without police firing any shots and is from Allen, which is a nearly 10-hour drive from El Paso.
Many of the victims were shot at a Walmart, according to police, who provided updates about the shooting in English and Spanish in the largely Latino city. The shopping area is about 5 miles (8 kilometers) from the main border checkpoint with Ciudad Juárez, Mexico.
"The scene was a horrific one," said El Paso Police Chief Greg Allen, adding that many of the 26 people who were hurt had life-threatening injuries.
The shooting came less than a week after a 19-year-old gunman killed three people and injured 13 others at the popular Gilroy Garlic Festival in California before dying of a self-inflicted gunshot wound.
Adriana Quezada said she was in the women's clothing section of the Walmart in El Paso with her two children when she heard gunfire.
"But I thought they were hits, like roof construction," Quezada, 39, said of the shots.
Her 19-year-old daughter and 16-year-old son threw themselves to the ground, then ran out of the store through an emergency exit. They were not hurt, Quezada said.
Relatives said a 25-year-old woman who was shot while apparently trying to shield her 2-month-old son was among those killed, while Mexican officials said three Mexican nationals were among the dead and six more were wounded.
Ryan Mielke, a spokesman for University Medical Center of El Paso, said 13 of the injured were brought to the hospital with injuries, including one who died. Two of the injured were children who were transferred to El Paso Children's Hospital, he said.
Eleven other victims ages 35 to 82 were being treated at Del Sol Medical Center, hospital spokesman Victor Guerrero said.
Residents quickly volunteered to give blood to the injured. President Donald Trump tweeted: "God be with you all!"
Democratic presidential candidate and former Texas congressman Beto O'Rourke, who is from El Paso and was at a candidate forum Saturday in Las Vegas, appeared shaken after receiving news of the shooting in his hometown.
He said he heard early reports that the shooter might have had a military-style weapon, saying we need to "keep that (expletive) on the battlefield. Do not bring it into our communities."
El Paso Mayor Dee Margo said police were investigating whether a document posted online shortly before the shooting was written by Crusius. In it, the writer expresses concern that an influx of Hispanics into the United States will replace aging white voters, potentially turning Texas blue in upcoming elections and swinging the White House to the Democrats.
The writer also is critical of Republicans for what he described as close ties to corporations and degradation of the environment. Though a Twitter account that appears to belong to Crusius included pro-Trump posts praising the plan to build more border wall, the writer of the online document says his views on race predated Trump's campaign and that any attempt to blame the president for his actions was "fake news."
Though the writer denied he was a white supremacist, the document says "race mixing" is destroying the nation and recommends dividing the United States into territorial enclaves determined by race. The first sentence of the four-page document expresses support for the man accused of killing 51 people at two New Zealand mosques in March after posting his own screed with a conspiracy theory about nonwhite migrants replacing whites.
Margo said he knew the El Paso shooter was not from the city.
"It's not what we're about," the mayor said at the news conference with Gov. Greg Abbott and the police chief.
In the hours after the shooting, authorities blocked streets near a home in Allen associated with the suspect. Officers appeared to speak briefly with a woman who answered the door of the gray stone house and later entered the residence.
El Paso County is more than 80% Latino, according to the latest census data, and the city, where the mayor said tens of thousands of Mexicans legally cross the border each day to work and shop, has become a focal point of the immigration debate. Trump visited in February to argue that walling off the southern border would make the U.S. safer, while city residents and O'Rourke led thousands on a protest march past the barrier of barbed wire-topped fencing and towering metal slats.
O'Rourke stressed that border walls haven't made his hometown safer. The city's murder rate was less than half the national average in 2005, the year before the start of its border fence. Before the wall project started, El Paso had been rated one of the three safest major U.S. cities going back to 1997.
Heidi Beirich, director of the Southern Poverty Law Center's Intelligence Project, said the El Paso shooting suspect wasn't on her group's radar before the shooting. "We had nothing in our files on him," Beirich wrote in an email.
The shooting was the 21st mass killing in the United States in 2019, and the fifth public mass shooting. Before Saturday, 96 people had died in mass killings in 2019 — 26 of them in public mass shootings.
The AP/USATODAY/Northeastern University mass murder database tracks all U.S. homicides since 2006 involving four or more people killed, not including the offender, over a short period of time regardless of weapon, location, victim-offender relationship or motive. The database shows that the median age of a public mass shooter is 28, significantly lower than the median age of a person who commits a mass shooting of his family.
Since 2006, 11 mass shootings — not including Saturday's — have been committed by men who are 21 or younger.
___
(update from Fox News) DAYTON, Oh The sister of the gunman in the deadly rampage in Dayton, Ohio, was among the nine killed during the early-morning shooting in a popular nightlife area that left dozens injured, officials revealed Sunday. Dayton Deputy Director and Assistant Chief of Police Lt. Col. Matt Carper identified the gunman as 24-year-old Connor Betts. His sister, 22-year-old Megan Betts, was among the nine killed, according to Carper, who added that all of those killed during the rampage were shot in the city's Oregon District around Fifth Street. Betts was killed by police less than a minute after he opened fire with a .223-caliber rifle in the streets of the Oregon District around 1 a.m. Sunday in the second U.S. mass shooting in less than 24 hours after at least 20 people were slain in El Paso, Texas
Previously (AP) — A gunman wearing body armor and carrying extra magazines opened fire in a popular nightlife area of Dayton, Ohio, killing nine and injuring dozens, authorities say, in the second U.S. mass shooting in less than 24 hours.
Dayton police patrolling the area responded in less than a minute to the shooting, which unfolded around 1 a.m. Sunday on the streets of the Oregon District, Dayton Mayor Nan Whaley said at a press conference.
Whaley said if the police had not responded so quickly, "hundreds of people in the Oregon District could be dead today."
The Oregon District is a historic neighborhood that Lt. Col. Matt Carper described as "a safe part of downtown," home to entertainment options, including bars, restaurants and theaters.
The gunman, who has not been identified by authorities, was shot to death by responding officers. Whaley said he was carrying a .223-caliber rifle and had additional high-capacity magazines with him. Police believe there was only one shooter, and have not yet identified the suspect or a motive.
At least 26 others are being treated at area hospitals, though no details about their conditions have been released.
Miami Valley Hospital spokeswoman Terrea Little said the hospital had received 16 victims, but she couldn't confirm their conditions. Kettering Health Network spokeswoman Elizabeth Long said multiple victims from a shooting had been brought to system hospitals, but she didn't have details on how many.
Nikita Papillon, 23, was across the street at Newcom's Tavern when the shooting started. She said she saw a girl she had talked to earlier lying outside Ned Peppers Bar.
"She had told me she liked my outfit and thought I was cute, and I told her I liked her outfit and I thought she was cute," Papillon said. She herself had been to Ned Peppers the night before, describing it as the kind of place "where you don't have to worry about someone shooting up the place."
"People my age, we don't think something like this is going to happen," she said. "And when it happens, words can't describe it."
Tianycia Leonard, 28, was in the back, smoking, at Newcom's. She heard "loud thumps" that she initially thought was people pounding on a dumpster.
"It was so noisy, but then you could tell it was gunshots and there was a lot of rounds," Leonard said.
Gov. Mike DeWine issued his own statement before 7 a.m., announcing that he's ordered flags in Ohio remain at half-mast and offered assistance to Whaley.
"Fran and I are absolutely heartbroken over the horrible attack that occurred this morning in Dayton, the statement said. "We join those across Ohio and this country in offering our prayers to victims and their families."
The FBI is assisting with the investigation. A family assistance center was set up at the Dayton Convention Center.
The Ohio shooting came hours after a young man opened fire in a crowded El Paso, Texas, shopping area, leaving 20 dead and more than two dozen injured. Just days before, on July 28, a 19-year-old shot and killed three people, including two children, at Northern California's Gilroy Garlic Festival.
Sunday's shooting in Dayton is the 22nd mass killing of 2019 in the U.S., according to the AP/USA Today/Northeastern University mass murder database that tracks homicides where four or more people killed — not including the offender. The 20 mass killings in the U.S. in 2019 that preceded this weekend claimed 96 lives.
RICHMOND, Va. (AP) — An animal shelter in Virginia is seeking information about a pit bull that was apparently strangled with a leash and dumped behind an elementary school.
The Richmond Animal Care and Control shelter on Thursday shared photos of the black and white pit bull whose body was found in a trash bin behind John B. Cary Elementary. It also showed the braided green and brown leash believed to have been used to strangle the female dog.
The shelter
says
 the dog is believed to have been dumped just an hour before she was found on the afternoon of Aug. 26. It says the nearby park and playground were filled with people who may have seen something. Anyone information can contact Metro Richmond Crime Stoppers at 804-780-1000.