AP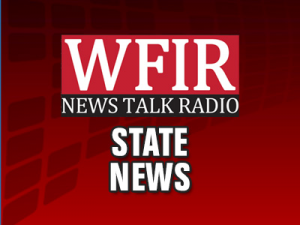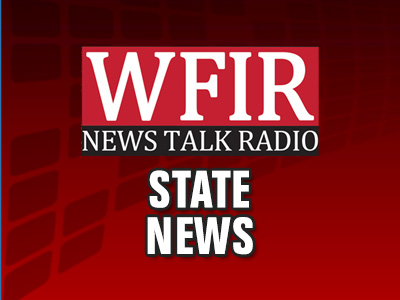 The U.S. Geological Survey says a small earthquake shook southwestern Virginia on Monday morning. The quake with a preliminary magnitude of 2.6 happened around 9:37 a.m. It was centered about 2.5 miles (4 kilometers)north of Lafayette, and was about 8 miles (12.4 kilometers) deep. News outlets report that people in nearby Salem reported feeling the ground shaking, but there were no immediate reports of damage.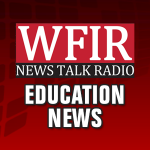 RICHMOND, Va. (AP) — Schools across Virginia will soon administer additional testing to assess how students in grades 3 through 8 are doing in math and reading after two turbulent school years.
The Richmond Times-Dispatch reports that the mandated tests are part of state legislation signed earlier this year that requires schools to administer a growth assessment system that includes testing at the beginning, middle and end of the school year.
Standards of Learning tests given in the spring already account for the testing at the end of the year, so the new growth assessments will be used for the fall testing during this school year, and then the fall and winter testing in 2022-23.
The new tests this fall come on the heels of SOL scores released last month that show significant drops in pass rates collectively across the state in math and reading. Not all students participated in SOL testing because of flexibility offered to Virginia students due to the pandemic.
FALLS CHURCH, Va. (AP) — Virginia gubernatorial candidates Terry McAuliffe and Glenn Youngkin each raised more than $11 million in the last two months, but Youngkin loaned his campaign an additional $4.5 million to give himself a significant advantage, according to the most recent campaign-finance reports.
The $4.5 million Youngkin, a GOP businessman making his first run for office, loaned his campaign is on top of $11.2 million he had already lent.
McAuliffe and other Democrats have long expressed fears that Youngkin, who made his fortune as an executive with The Carlyle Group investment firm, will be able to use his personal wealth to give his campaign an edge.
The reports, which were due Wednesday, cover the months of July and August. McAuliffe raised $11.5 million. Youngkin raised $11.2 million, not including the $4.5 million loan.
For the election cycle, Youngkin has raised more than $35 million, while McAuliffe has raised nearly $33 million. Those amounts dwarf anything raised by Virginia gubernatorial candidates in any previous election. Youngkin's total includes the $15.7 million he has lent to his campaign.
In the most recent reports, the biggest donors to McAuliffe include $2.5 million from the Democratic Governors Association fund and $500,000 each from labor and environmental political action committees. He also received $250,000 from liberal donor George Soros, according to a review of the reports by the nonpartisan Virginia Public Access Project.
Youngkin received nearly $4 million from the Republican Governors Association fund and $250,000 from investment firm executive Thomas Saunders. He also received $12,500 from Betsy DeVos, who was education secretary in the Trump administration.
Youngkin outspent McAuliffe, as both campaigns have bombarded voters with advertising. Youngkin spent $12.3 million; McAuliffe spent $7.9 million.
But McAuliffe enters the final two months of the campaign with an advantage in cash on hand, with $12.6 million in the bank compared to $6.0 million for Youngkin.
In downballot races, Democratic lieutenant governor candidate Hala Ayala received $800,000 and has $888,000 on hand. Her Republican opponent, Winsome Sears, raised $630,000 and reported $326,000 on hand.
For attorney general, Democrat Mark Herring raised $1.45 million and reported $1.34 million cash on hand. Republican Jason Miyares raised $707,000 and has $1.04 million on hand.
A towering statue of Confederate General Robert E. Lee in Richmond is about to come down. The imposing, 21-foot (6.4-meter) tall bronze likeness of Lee on a horse sits atop a granite pedestal nearly twice that high in the grassy center of a traffic circle on Richmond's famed Monument Avenue. Gov. Ralph Northam announced plans to take down the statue in June 2020, 10 days after George Floyd's death sparked nationwide protests against police brutality and racism. The plans were stalled for more than a year by two lawsuits filed by residents opposed to its removal. But rulings last week by the Supreme Court of Virginia cleared the way for the statue to be taken down. Administration officials said they plan to remove the massive sculpture Wednesday.
SAN DIEGO (AP) — The U.S. Navy on Sunday identified five sailors who died when a helicopter crashed in the Pacific Ocean off of Southern California.
They were Lt. Bradley A. Foster, 29, a pilot from Oakhurst, California; Lt. Paul R. Fridley, 28, a pilot from Annandale, Virginia; Naval Air Crewman (Helicopter) 2nd Class James P. Buriak, 31, from Salem, Virginia; Hospital Corpsman 2nd Class Sarah F. Burns, 31, from Severna Park, Maryland and Hospital Corpsman 3rd Class Bailey J. Tucker, 21, from St. Louis, Missouri.
Buriak was a 2012 Roanoke College graduate with a degree in Sports Management. He was assigned as rescue swimmer to Helicopter Sea Combat Squadron (HSC) 8, and he received widespread acclaim in February 2020 when he rescued a swimmer on Guam. Click here to read the full US Navy account.
The MH-60S crashed on Aug. 31 about 70 miles (112 kilometers) off San Diego during what the Navy described as routine flight operations. It was operating from the deck of the aircraft carrier USS Abraham Lincoln.
One sailor was rescued after the crash. Five sailors aboard the aircraft carrier were injured but were said to be in stable condition.
The Navy declared the sailors dead on Saturday following days of search-and-rescue efforts and switched to recovering their bodies.
The cause of the crash is under investigation.
The MH-60S helicopter typically carries a crew of about four and is used in missions including combat support, humanitarian disaster relief and search and rescue.
The aircraft belongs to the Navy's Helicopter Sea Combat Squadron 8.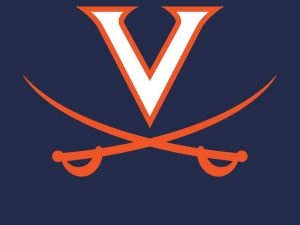 CHARLOTTESVILLE, Va. (AP) — Brennan Armstrong threw for two touchdowns and ran for two more and Virginia beat William & Mary 43-0 on in the opener for both teams Saturday night.
Armstrong hit Demick Starling on a 65-yard scoring pass and Ra'Shaun Henry from five yards out. It was Henry's fifth touchdown in eight catches at Virginia.
Freshman Darius Wilson started at quarterback for William & Mary in place of Hollis Mathis, still recovering from shoulder surgery, and got a rude welcome to the college game. He completed nine of 15 passes, but for just 83 yards, and ran for 29 yards on six carries. The Tribe managed just 183 yards.
"Darius' first start against an FBS team, you've got to give him some credit," Tribe coach Mike London said. "There's some things he's got to get better at and we've got to help him to make sure he uses his arms and his legs."
Armstrong, who scored on runs of 2 and 3 yards, completed 20 of 30 attempts for 336 yards. The Cavaliers finished with 545 total yards.
"He's a veteran quarterback that knows their scheme and knows their system," Tribe coach Mike London said of Armstrong. "I knew he was a good football player and he proved it today."
It was the Cavaliers first shutout since they beat South Carolina 28-0 in the Belk Bowl at the end of the 2018 season.
"We did a really nice job with our perimeters and our depth and so everything was inside and in front and we tackled well for an opening game," Virginia coach Bronco Mendenhall said. "We didn't tackle much in fall camp and working to keep our depth as healthy as possible for a long season. And so that was a little bit of an unknown, except we had experienced players."
Virginia started slow, twice failing to convert on fourth-down short-yardage situations, but Armstrong's first scoring run nine minutes before halftime got them started. He hit Henry in the left corner of the end zone with 32 seconds left in the half. His pass to Starling broke the game open in the third quarter.
"I think the first half, I was trying to push the tempo and in my mind, I was pushing it," Armstrong said. "I was just moving a little too fast."
The defensive effort was especially appreciated until the offense got untracked.
"You know, they said they're going to try to get a shutout every week and they did that," Armstrong said. "And so it takes a lot of stress off us."
THE TAKEAWAY
William & Mary: The Tribe has all its starters back from last spring, when they finished 1-2, but three were absent from the lineup because of injury, including Mathis, a dual threat. Coach Mike London said this week Mathis would be a game-time decision, but also that he didn't want to rush him back and risk losing him for the season.
Virginia: The Cavaliers registered only one sack against Wilson, although they had him scrambling quite a bit, and preserved the shutout when Nick Grant blocked a 36-yard field goal try by Ethan Chang.
UP NEXT
William & Mary opens its home season against Lafayette on Saturday.
Virginia remains at home to face Illinois of the Big Ten next Saturday.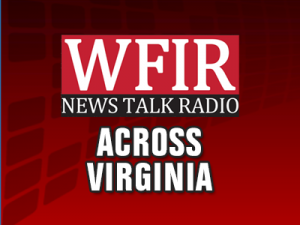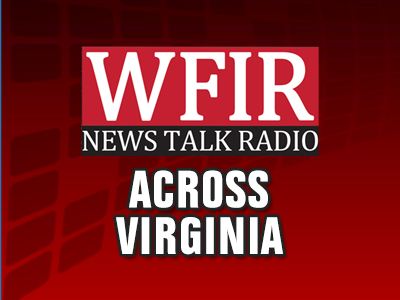 WOODBRIDGE, Va. (AP) — Police in Virginia say a teen suspected of shooting and wounding two others after a high school football game has been arrested in North Carolina.
The Prince William County Police Department issued a news release on Saturday saying that the 17-year-old male was arrested Friday in the shooting that occurred Aug. 27 in the parking lot of Freedom High School in Woodbridge.
Police say that the U.S. Marshals Fugitive Task Force arrested the suspect in North Carolina and he's awaiting extradition on charges including aggravated malicious wounding and robbery. Neither his name nor the location of the arrest were immediately released.
The news release said that the shooting was preceded by a fight between two groups in which the suspect took money from a member of the other group.
Two people who weren't involved in the fight suffered minor injuries when the suspect fired into a nearby crowd.
"At one point, the suspect brandished a firearm and shot into a nearby crowd, striking one victim in lower body and grazing another in the foot," the news release said.
The victims, a 15-year-old boy and a 14-year-old girl, were treated at nearby hospitals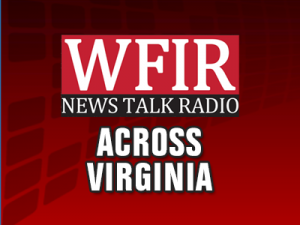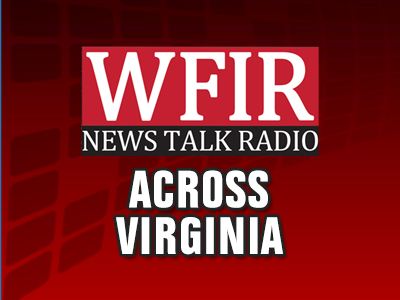 NORFOLK, Va. (AP) — A former Virginia police officer has been indicted on charges stemming from his attempts to produce child pornography, receiving images and trying to access it on a cell phone, a federal prosecutor said.
Nathan Allen, Jr., 33, was indicted on Thursday by a federal grand jury, said Raj Parekh, acting U.S. Attorney for the Eastern District of Virginia. Allen is specifically charged with attempted production of child pornography, receipt of child pornography, and access with intent to view child pornography.
Court documents say Allen, who had been a police officer at Kingsmill Resort in Williamsburg and with the Hampton Police Department, allegedly tried to produce child pornography using a minor on separate dates in 2019 and 2021, when she was then 11 and 12 years old.
The indictment also alleges that Allen received images of child sexual abuse material on various dates, and accessed child pornography on a cell phone earlier this year, according to a news release.
If convicted, Allen faces up to 30 years in prison on the production charges and up to 20 years in prison on the receipt charges, prosecutors said, adding that he could also receive up to 20 years on the access with intent to view charge.
RICHMOND, Va. (AP) — Democrat Terry McAuliffe asked a court to dismiss a lawsuit filed by Virginia Republicans that seeks to remove him from the ballot in this year's closely watched race for governor over an alleged paperwork error.
In a filing Friday evening, attorneys for the former governor now running for a second term against GOP nominee Glenn Youngkin said the suit was based on a "legal lie" and would effectively invalidate hundreds of thousands of votes cast in the Democratic primary.
The complaint filed earlier this week by the Republican Party of Virginia against state election officials argued that McAuliffe should be disqualified from running in the November general election because of the omission of his signature on an official form declaring his candidacy.
McAuliffe argued in his filing that nothing in Virginia code requires a candidate to sign the declaration of candidacy.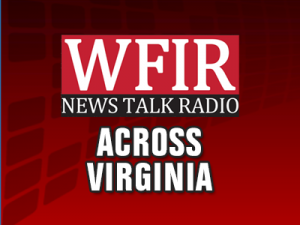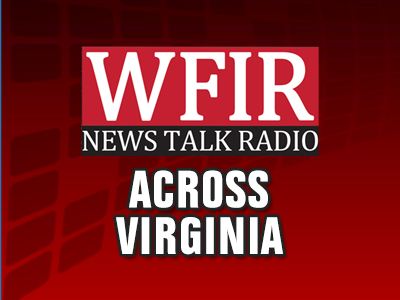 ANNANDALE, Va. (AP) — Hundreds of Afghan refugees are staying at a northern Virginia campus as they await relocation to a more permanent destination.
After arriving at Dulles International Airport Friday night, refugees spent the night at Northern Virginia Community College in Annandale, newsoutletsreport.
A college spokesperson said the refugees will stay at the campus anywhere from a few hours to a few days. Many refugees are destined for Fort McCoy in Wisconsin, Fort Bliss in Texas and Fort Lee in Virginia.The Fairfax County Office of Emergency Management set up more than 500 cots in ballrooms and community rooms. As word of the refugees' arrival spread, volunteers from the region's Afghan community brought food, clothes, toiletries and other supplies and offered service as interpreters.
Some refugees described how they had to leave other family members behind. A man who fled with his 18-month-old son had to leave his wife and daughter behind because they lacked the proper paperwork.Many who spoke to reporters declined to give their names for fear that their family members in Afghanistan would face retaliation.