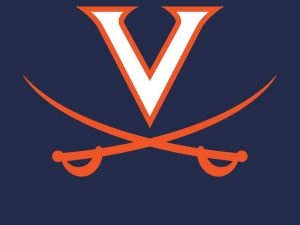 SYRACUSE, N.Y. (AP) — Andre Szmyt knocked in five field goals, including the 31-yard game-winner with just over a minute left, and Syracuse held off Virginia's second-half comeback to beat the Cavaliers 22-20 on Friday night.
Syracuse led 16-0 at halftime, but Virginia recorded three second-half touchdowns to take a 20-19 lead with just under six minutes remaining in the game. The Orange (4-0, 2-0 Atlantic Coast Conference) have won their first four for the first time since 2018 and got this one despite committing their first four turnovers of the season.
"We're really fortunate to come out with the win, we're excited about that," Syracuse coach Dino Babers said. "The play was not perfect, that's for sure. But the record is."
Syracuse drove to the winning field goal with help from a critical facemask penalty on a third-and-7 play from the Syracuse 41 that was called on a sack of Shrader. That moved the ball into Virginia territory and a 12-yard scramble by Shrader after the Cavaliers' sixth sack moved the Orange into position for the winning kick.
"Once they scored the touchdown, I kind of knew that it might come down to a field goal," Szmyt said. "And we executed."
Brennan Armstrong was 19 of 38 for 138 yards and a 4-yard touchdown to Lavel Davis Jr. with 5:51 remaining to put Virginia up 20-19.