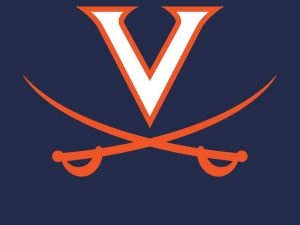 CHAMPAIGN, Ill. (AP) — Chase Brown rushed for 146 yards on 20 carries, Tommy DeVito threw for 196 yards and two scores and the Illinois defense stifled Virginia's once-potent attack to lead the Fighting Illini to a 24-3 victory on Saturday. Things looked dicey for Illinois (2-1) after DeVito threw an interception on his first pass attempt of the day and when Brown fumbled after a first-down run.
However, a dominant defense cleared the path to victory as the Illini held Virginia (1-1) to 1 of 16 on third-down conversions. "This was a big statement to me about where we were a year ago to where we are now," Illinois coach Bret Bielema said. "Obviously, they've got new coaches and everything, but the majority of a lot of there players were there, some of ours are back and I wanted to see where we are as a program."
Brendan Farrell put Virginia ahead in the first quarter with a 42-yard field goal for the Cavaliers' lone score. Virginia's Tony Elliott shouldered the blame for a "rough day at the office" in his first loss and first road trip as a head coach.
Hopefully this will be the catalyst that sparks us to make sure that we don't take anything for granted," Elliott said. "I also said last week, especially after halftime of the (Richmond win) offensively, 'Don't look at the stats.' We have a lot of room to improve, we've got to get better and can we handle success? Offensively, we did not handle success well."
Bailey and safety Kendall Smith intercepted Armstrong twice in the fourth quarter to halt a pair of Virginia drives.