AP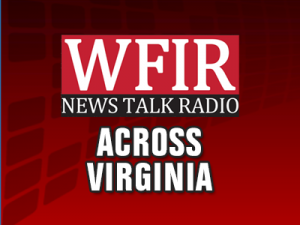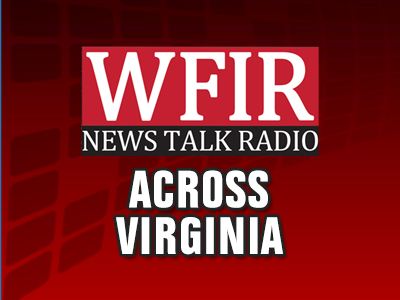 RICHMOND, Va. (AP) — A state investigator working on a probe that found violations of policy and law by the Virginia Parole Board was fired Monday, according to her attorney, who said his client is now exploring "legal remedies."
The Office of the State Inspector General, the state's government watchdog agency, terminated Jennifer Moschetti from her position as a senior investigator, her attorney, Tim Anderson, wrote in an email.
The development is the latest in a controversy that began with consternation over a handful of parole decisions last spring and has continually escalated into a complicated, bitter dispute involving a whistleblower lawsuit recently filed by Moschetti.
According to the lawsuit Moschetti filed earlier this month against her boss, Inspector General Michael Westfall, she had a central role in the investigation of the parole board, which so far had turned up numerous problems in how the board handled prosecutor and victim notification.
Moschetti recently approached state legislators to report alleged misconduct in the handling of the investigation, according to her lawsuit, which had not yet been heard in court.
Anderson wrote that he would withdraw that lawsuit and Moschetti would begin "exploring the legal remedies she now has for wrongful employment termination and intentional injuries to her reputation."
Anderson, who is a Republican legal activist now running for a seat in the House of Delegates, said neither he nor Moschetti had any further comment.
A spokeswoman for Westfall's office said that for privacy reasons, she couldn't comment.
Moschetti had already been placed on "pre-disciplinary leave," according to her lawsuit, which alleged Westfall suspended her "in an effort to insulate his own position as State Inspector General."
Democratic Gov. Ralph Northam's chief of staff, Clark Mercer, recently criticized the watchdog agency's work on the matter, calling a report that Moschetti handled into the release of a man convicted of killing a Richmond police officer "biased."
The evaluation praised her work, calling her "detail-oriented" and "clearly a person of integrity." It said she "maintains the highest level of confidentiality and is consistently fair and balanced."
Anderson also provided a document showing Moschetti was awarded a $2,000 bonus for her work on the parole board matters.
Kate Hourin, the spokeswoman for the Office of the State Inspector General, also declined comment on those documents.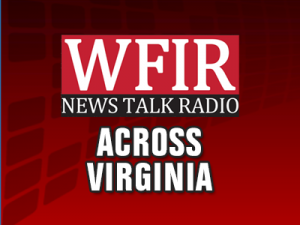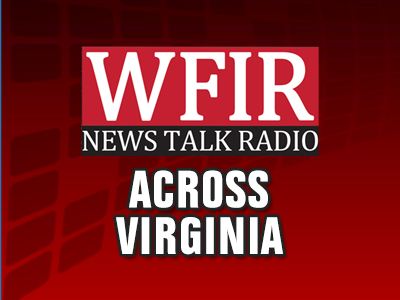 FREDERICKSBURG, Va. (AP) — A Virginia judge has refused to issue a preliminary injunction sought by state officials against a restaurant whose owner has defied Gov. Ralph Northam's COVID-19 restrictions on businesses.
The judge on Friday denied the state's request for an injunction that would have resulted in the immediate closure of Gourmeltz restaurant in Fredericksburg. The judge said the state had failed to show that it would suffer irreparable harm without an injunction or that an injunction was in the public interest.
The Free Lance-Star reports that Gourmeltz owner Matt Strickland has refused to stop serving food and alcohol despite having his licenses suspended by the Virginia Health Department.
State attorneys argued at a hearing last week that Strickland's refusal to comply with mask and social distancing requirements justified the restaurant's immediate closing. Strickland says the state's mandates are unconstitutional.
State officials began investigating Gourmeltz after receiving complaints about employees not wearing masks, social distance protocols not being followed and required signs not being posted.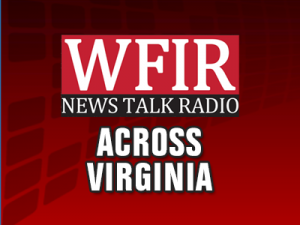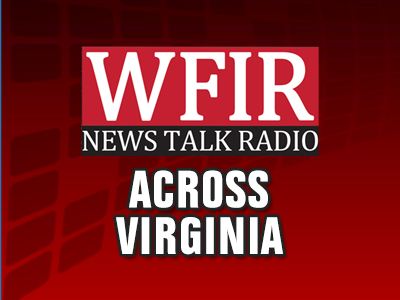 RICHMOND, Va. (AP) — Democratic Virginia Gov. Ralph Northam has signed more bills into law, including a measure that aims to boost the sale of electric vehicles and another permitting the removal of a statue of segregationist Harry F. Byrd Sr., a former governor and U.S. senator, from Capitol Square.
Northam's office announced Friday morning that he had acted on over a dozen more bills as he makes his way through this year's legislative work. Also among them were measures intended to modernize public health funding, continue allowing to-go cocktails and give Virginians who rely on Medicaid up to a 12-month prescription of birth control.
"We are making tremendous progress on the issues that matter most to Virginians, from heath care and education to economic opportunity and our environment," Northam said in a statement.
The bulk of the work of this year's legislative session wrapped up in late February. Next month, the Democrat-controlled General Assembly will reconvene briefly to consider any amendments or vetoes Northam proposes.
Northam's office announced two bills Friday he would seek to change.
One deals with the research and reporting requirements of the Virginia Parole Board. Northam wants part of the bill related to monthly reporting to kick in sooner than lawmakers envisioned. The measure was touted by Democrats as a way to increase transparency at the board, which has been facing criticism from GOP lawmakers, victims' families and prosecutors for nearly a year. Republicans said the measure didn't go nearly far enough.
Another proposed change to a bill sponsored by Del. Don Scott intends to clarify that so-called " games of skill " will be prohibited beginning July 1, 2021, Northam's office said.
Lawmakers had been set to ban the machines, which have proliferated in restaurants, bars and convenience stores in recent years, last year. But they agreed to a reprieve of just one year with the intention of taxing the machines and using the revenue to fund a coronavirus-relief plan.
The Virginia Mercury reported earlier this week that confusion had spread about a bill from this year's session and whether it could end up giving the industry the chance to operate into 2022.
As the governor continues his work evaluating bills, advocates of marijuana legalization are anxiously waiting to see what action he will take on a complicated measure that would would legalize marijuana for adult recreational use in 2024. Many organizations were deeply disappointed in the version that squeaked out of the legislature at the 11th hour and have asked the governor for changes, including moving up the legalization date.
The bill was a top priority for Democrats, who framed legalization as a necessary step to end the disparate treatment of people of color under current marijuana laws. But talks between Democrats in the House and Senate grew tense, and a compromise version of the massive bill that almost no one seemed completely satisfied with did not emerge until the final hours of the last work day.
Republican Amanda Chase, the self-described "Trump in heels" running for Virginia governor, said recently that a fellow state senator seeking the Democratic nomination in the race would not "be a governor that supports everyone" because she heads the Black caucus. The remarks about state Sen. Jennifer McClellan came during a campaign event Chase said took place Monday night. A video clip was circulated online by a Democratic super PAC, American Bridge 21st Century. In a statement, McClellan called the remarks bigoted and racist and said they have no place in Virginia politics. Chase said she stood by them.
RICHMOND, Va. (AP) — After months of infighting, the Republican Party of Virginia has agreed to choose its nominees for this year's statewide contests by allowing convention delegates to vote at more than three dozens sites around the state.8
The Richmond Times-Dispatch reports that the compromise was agreed to Friday by factions of the party's State Central Committee. It would allow the party to nominate its candidates on May 8 by using the multiple voting locations for a convention.
The GOP had opted for a convention rather than a state-run primary to nominate candidates for governor, lieutenant governor and attorney general. But because of COVID-19 restrictions on gatherings, many Republicans worried that an in-person convention wouldn't be possible and that the State Central Committee would end up selecting nominees, instead of voters.
Last month, the committee approved a "drive-in convention" on the campus of Liberty University. But the next day, the university said that an agreement had not been reached. State GOP Chairman Rich Anderson said last week that bringing up to 4,000 automobiles and 70 buses to a single location wouldn't be possible.
The compromise came after former GOP governors and local party chairs called on the GOP to stop bickering and show some leadership. The party that hasn't won a statewide Virginia race since 2009.
Nate Boyer, a member of the committee, said many people worked on the plan to allow voting locations around the state.
"This current plan, whatever imperfections it may have, serves the people that we represent — the base of our party — better than anything else that's on the table," he said.
Voting sites will be announced next month for the May 8 convention. The general election will be held on Nov. 2.
The Democratic Party of Virginia said the GOP "has failed to execute the most basic party functions."
"No matter how they decide to run their so-called 'convention,' the candidates are mired in a brutal, chaotic race to the far right," spokesman Manuel Bonder said in a statement.
RICHMOND, Va. (AP) — Democratic Gov. Ralph Northam announced Friday he had signed 80 new bills into law, including a measure that will end a ban on abortion coverage for insurance plans offered through the health benefits exchange in Virginia.
Northam also signed bills that will shift municipal elections from May to November, provide financial aid to students regardless of immigration status, and prohibit school boards from suing families to collect debts on unpaid school meals, his office said in a news release.
"These new measures will support working Virginians, boost civic engagement, and help us continue building a stronger, more inclusive Commonwealth," Northam said in a statement. "I am grateful to the General Assembly for their hard work on these important issues, and I am proud to sign these bills into law."
The abortion legislation, sponsored by Sen. Jennifer McClellan and Del. Sally Hudson, undoes a ban enacted during Republican Gov. Bob McDonnell's administration that contained very narrow exceptions. The legislation will allow insurers to cover abortion services but will not require them to do so.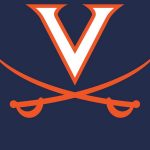 (AP) GREENSBORO, N.C. – Sam Hauser was great, Trey Murphy III was clutch, but it was freshman guard Reece Beekman who hit the shot that sent top-seeded Virginia into the semifinals of the ACC tournament. Beekman's corner 3 at the buzzer lifted UVA to a 72-69 win Thursday at the Greensboro Coliseum. "That's what March is," said Hauser. "We're playing for a lot. Reece made a huge shot at the end."
Hauser scored 21 points despite struggling from beyond the 3-point arc, and Murphy hit a trio of late second-half 3-pointers and a pair of free throws with 1:16 to go as UVA survived another offensive onslaught from Buddy Boeheim. The Syracuse guard scored 31 points, the last two on game-tying free throws with 29 seconds to play. Virginia advances to play the winner of the Georgia Tech-Miami game on Friday.
LOUISA, Va. (AP) — A 1,500 square foot Confederate flag visible from a major Virginia highway will soon be flying from a diminished flagpole. A building permit issued by Louisa County shows that the flag's owners plan to reduce the current 120-foot flagpole down to 60 feet to bring it in compliance with county regulations. The flag has been a subject of dispute for several years.
It was built on private property about 15 miles east of Charlottesville in 2018, after the Charlottesville City Council voted to remove two Confederate statues. It is visible to motorists on a brief stretch of Interstate 64. Louisa officials said the flagpole exceed the 60-foot maximum allowed by the county, and several years of legal battles ensued. The Daily Progress in Charlottesville 

reports 

that the building permit was issued Feb. 24 and is likely to end the legal battle.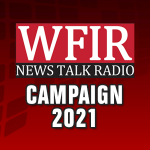 RICHMOND Va. (AP) — Republican Party leaders in Virginia will hold a virtual meeting Friday to try to develop a new plan for choosing nominees for governor, lieutenant governor and attorney general in this year's elections. Party chairman Richard Anderson said Friday that they must abandon plans to hold a statewide nominating convention in Lynchburg because Liberty University lacks adequate facilities. Party officials announced plans last week to hold the convention at Liberty but university officials immediately threw cold water on the plan.
The agenda for Friday night's meeting includes several proposals to allow convention delegates to cast ballots at multiple locations throughout the state. The GOP's State Central Committee has been badly divided on how to proceed. Proposals for a firehouse primary or canvass have been narrowly defeated on multiple occasions, and the party has also refused to hold a conventional primary.
Gubernatorial candidate Amanda Chase, who had wanted a primary, says she fears party bosses will use the confusion to simply select a nominee themselves, bypassing the voters. Other candidates have also criticized the party's inability to choose a nomination method in a year they hope to win back statewide offices that are all currently held by Democrats. The party plans to livestream is virtual meeting Friday on its Facebook page.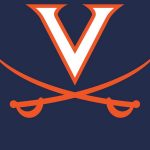 LOUISVILLE, Ky. (AP) — Virginia's clutch baskets alone were cause enough for players to leap off the bench in celebration. The Cavaliers' whooping was even louder because of the reward those big shots earned. Sam Hauser scored a season-high 24 points, Trey Murphy III added 17 and No. 21 Virginia beat Louisville 68-58 on Saturday to win the Atlantic Coast Conference regular-season championship.
Assured of least a No. 2 seed entering the regular-season finale, the Cavaliers (17-6, 13-4) received a huge opportunity for even more when first-place and No. 11 Florida State lost 83-73 earlier in the day at Notre Dame. Virginia then methodically took care of the Cardinals (13-6, 8-5) to leapfrog the Seminoles by percentage points (.765 to .733) despite a blowout loss at FSU in the season's lone meeting on Feb. 15.