AP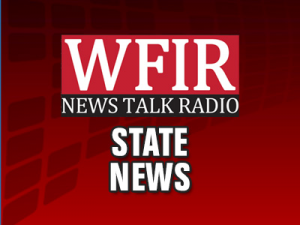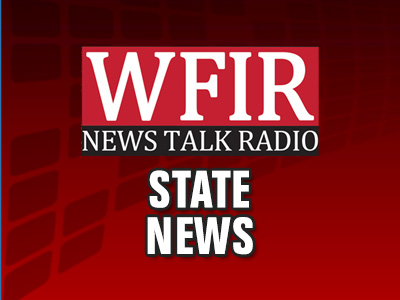 RICHMOND, Va. (AP) — A statue honoring police officers killed in the line of duty was removed from a park in Richmond Thursday morning after it was covered in red paint.
Video obtained by news outlets showed a truck hauling the Richmond Police Memorial away from Byrd Park, the same place where a statue of Christopher Columbus was torn down, set on fire and thrown into a lake Wednesday.
The bronze memorial was placed at the location in 2016 and lists the names of 39 fallen Richmond police officers, news outlets said
The statue was damaged during ongoing protests sparked by the death of George Floyd, a handcuffed black man who died two weeks ago after a white Minneapolis police officer pressed his knee on his neck for more than eight minutes as he pleaded for air.
The temporary removal comes as protesters in Richmond and around the country have called for the removal of monuments many say are symbols of racism. On Wednesday, protesters toppled a statue of Confederate President Jefferson Davis that sits along Monument Avenue, about a week after Gov. Ralph Northam ordered a statue honoring Confederate General Robert E. Lee be taken down from its position on the same street.
The police memorial was set to be restored and "returned to public display," WRIC-TV quoted a spokesman for Mayor Levar Stoney as saying.
RICHMOND, Va. (AP) — A man who served decades in prison for the killing of a Richmond police officer and whose parole grant sparked a still-continuing investigation by Virginia's government watchdog agency has been released from prison.
Vincent Martin, who had been held at the Nottoway Correctional Center, was released on parole, Virginia Parole Board chair Tonya Chapman told The Associated Press on Wednesday.
Martin, who was serving a life sentence for the 1979 killing of Richmond patrolman Michael P. Connors, had been scheduled to be paroled May 11, but his release was halted at the last minute.
A temporary 30-day hold was put in place "pending the conclusion" of an administrative investigation by the Office of the State Inspector General into the Virginia Parole Board, Chapman said at the time.
Chapman, who assumed her role after the decision had been made to grant Martin parole, said the inspector general's office was investigating whether the board followed state law and other policies and procedures in its decision-making process, but not the board's ultimate decision.
Chapman wrote in an email Wednesday that the 30-day hold had ended and Martin was released in accordance with state code that says "the final decision to grant release on parole rests solely with the Parole Board."
The announcement of the inspector general's investigation came amid a push by the board to speed up its work because of the coronavirus pandemic and amid news reports from across the state about parole decisions in which both prosecutors and victims' families said they were not notified or given a chance to provide input as required by law.
Martin's parole grant sparked an uproar in the law enforcement community, and both Connors' family and Richmond's top prosecutor, a Democrat, asked the board to rescind its decision. Connors' family was contacted for input but has raised concerns about the process.
Republican lawmakers asked for Martin's release to be delayed at least until the inspector general's findings were complete.
Former parole board chair Adrianne Bennett, who recently left that role to become a judge, released a lengthy statement defending the board's decision to release Martin. In it, she wrote that Martin "has demonstrated himself over the decades to be a trusted leader, peacemaker, mediator and mentor in the correctional community" and has been infraction-free for more than 30 years. Martin has always maintained his innocence, wrote Bennett, who has not responded to interview requests.
She wrote that his conviction was based "primarily upon the conflicting testimony of the three cooperating co-defendants," who were also convicted but completed lighter sentences in the 1980s and early 1990s.
Martin previously declined an interview request from The Associated Press sent through the Department of Corrections.
Connors, who was raised in Buffalo, New York, and the surrounding area was the oldest of five siblings in a close-knit family, his sister Maureen Clements said. He started his law enforcement career in Richmond and had been on the force for about a year, she said, when he was fatally shot in November 1979.
State Sen. Ryan McDougle, chairman of the Senate Republican caucus, called Martin's release before the completion of the investigation "outrageous."
"Mr. Martin's early release is an affront to the rule of law, an insult to law enforcement and a tragedy for the family of the police officer he executed, Michael Connors," McDougle said in a statement.
Senate Democratic leadership, meanwhile, said they believed the process had played out fairly and they supported the board's decision.
"We are truly dismayed that Mr. Martin's case has been hijacked for the purpose of clickbait and scoring political points," Majority Leader Dick Saslaw and Caucus Chair Mamie E. Locke said in a statement.
RICHMOND, Va. (AP) — A judge in Richmond has issued an injunction preventing Virginia Gov. Ralph Northam's administration from removing an iconic statue of Confederate Gen. Robert E. Lee for 10 days.
The temporary injunction order issued Monday says the state is a party to a deed recorded in March 1890 in which it accepted the statue, pedestal and ground they sit on and agreed to "faithfully guard" and "affectionately protect" them.
It is in the public interest to await resolution of the case on the merits prior to removal of the statue, the order says.
The lawsuit was filed by William C. Gregory, who is described in the complaint as a descendant of two signatories to the deed. Named as defendants are Northam and the director of the Department of General Services, the agency tasked with handling the removal.
"(Gregory's) family has taken pride for 130 years in this statue resting upon land belonging to his family and transferred to the Commonwealth in consideration of the Commonwealth contractually guaranteeing to perpetually care for and protect the Lee Monument," the lawsuit says.
Northam's spokeswoman, Alena Yarmosky, said in a statement that the governor's administration is still reviewing the order.
"Governor Northam remains committed to removing this divisive symbol from Virginia's capital city, and we're confident in his authority to do so," she said.
Northam last week ordered the statue of Lee taken down, citing the pain felt across the country over the death of George Floyd, a black man in Minneapolis, after a white police officer pressed a knee into his neck.
Motivated by a bystander's video of Floyd's agony, demonstrators around the world have vowed to sustain a movement focused on addressing racial injustice and police brutality. In the American South, they're also advocating for the swift removal of Confederate monuments, with or without the approval of authorities.
Opponents of the monuments say they celebrate white supremacy and gloss over the nation's history of slavery. Others who advocate for keeping them say they have historical or artistic value and their removal amounts to erasing history.
Authorities have removed other symbols since protests erupted two weeks ago, including a massive obelisk in Birmingham, Alabama, and a bronze likeness of Admiral Raphael Semmes that had stood in a middle of a downtown street near the Mobile, Alabama, waterfront for 120 years. In Fredericksburg, Virginia, a 176-year-old slave auction block was removed from the city's downtown, and the United Daughters of the Confederacy removed its statue from Old Town, Alexandria.
In other cases, protesters aren't waiting: In Richmond over the weekend, protesters toppled a statue of Gen. Williams Carter Wickham in a park near downtown, and in Bristol, England, a statue of slave trader Edward Colston met a watery end.
Northam has said the enormous Lee statue would be removed "as soon as possible" and his administration would seek public input about its future.
Crews inspected the statue earlier Monday as part of the planning for its removal.
"The massive statue weighs approximately 12 tons, stands 21 feet tall, and has been on a 40-foot pedestal for 130 years. Meticulous planning is required to remove an aging monument of this size and scale safely," the Department of General Services said in a statement.
Four other Confederate monuments dot Monument Avenue, a prestigious residential street in Richmond, which was also the capital of the Confederacy during the Civil War. Richmond's city council has affirmed unanimous support for removing the other four, according to The Richmond Times-Dispatch.
Together, they are among the nation's most prominent collection of tributes to the Confederacy, and their planned removal has been widely praised by black leaders and activists.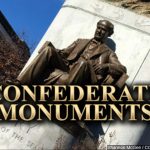 RICHMOND, Va. (AP) — A small group of demonstrators toppled a statue of a Confederate general in the former capital of the Confederacy late Saturday, following a day of largely peaceful protests in the Virginia city. The statue of Gen. Williams Carter Wickham was pulled from its pedestal in Monroe Park, a Richmond police spokeswoman said. She said she did not know if there were any arrests or damage done to the statue.
A rope had been tied around the Confederate statue, which has stood since 1891, The Richmond Times-Dispatch reported, adding that someone urinated on the statue after it was pulled down. Photos and video from the newspaper showed the what appeared to be red paint splashed or sprayed on the statue. In 2017, some of Wickham's descendants urged the city to remove the statue.  Last week, Gov. Ralph Northam announced that a state-owned statue of former Confederate Gen. Robert E. Lee would be removed from its perch on the famed Monument Avenue "as soon as possible."
RICHMOND, Va. (AP) — A towering statue of Confederate Gen. Robert E. Lee will be removed "as soon as possible" from Richmond's Monument Avenue, Virginia Gov. Ralph Northam said Thursday.
The statue, which sits on state property, will be moved to storage while Northam's administration works "with the community to determine its future," according to Northam's prepared remarks. Northam made the decision after days of angry protests in Richmond and across the country over the death of George Floyd, a black man who died after a white police officer pressed a knee into his neck while he pleaded for air.
The decision also came a day after Richmond's mayor, Levar Stoney, announced he will seek to remove the other four Confederate statues along Monument Avenue, a prestigious residential street and National Historic Landmark district.
Together, the decisions mark a striking departure from recent years when even after a violent rally of white supremacists descended on Charlottesville in 2017 and other Confederate monuments started falling around the country, Virginia did not make the same changes.
In part, local governments were hamstrung by a state law that protects memorials to war veterans. That law was amended earlier this year by the new Democratic majority at the statehouse and signed by Northam. When the changes go into effect July 1, localities will be able to decide the monuments' fate.
As for the Lee statue, Northam and his predecessor, fellow Democrat Terry McAuliffe, have not previously pressed the issue.
McAuliffe said in the aftermath of the Charlottesville rally, where a woman was killed after an avowed white supremacist drove a car into a crowd, that he lacked the authority to remove the statue without General Assembly approval. Some activists and attorneys, including staff of the American Civil Liberties Union of Virginia, disagreed.
Northam said earlier this year that he was still studying the issue.
The statues on Monument Avenue are among the most prominent collection of tributes to the Confederacy in the nation.
A statue of black tennis hero Arthur Ashe, a Richmond native, was erected on Monument Avenue in 1996.
The decision to remove the Lee monument has so far been widely praised by black lawmakers and activists, many of whom have long called for its removal.
"I'm pleased to see it removed. It's disappointing it took so long," said Del. Lamont Bagby, who represents Richmond and neighboring Henrico County in the General Assembly and is chairman of the Virginia Legislative Black Caucus. "The Lee statue was a constant reminder to Black Virginians of racism, dehumanization, and hate that exists and was prevalent throughout our history
A descendant of Lee, the Rev. Robert W. Lee IV, has also endorsed the monument's removal.
"Today is a day of justice not for my family but the families of countless enslaved persons who continually have fought for justice both long before and long after the Civil War," Lee, who attended the governor's press conference, said in a statement. "Though I know the statue's eventual promised removal won't fix the issues we face it is a sign that sentiments and hearts are changing toward justice."
Northam's decision on the statue marks his most visible action so far to make good on his pledge to devote his term to promoting racial equity after a scandal over a racist photo that appeared on his medical school yearbook page nearly forced him from office last year.
RICHMOND, Va. (AP) — Governor Ralph Northam is expected to announce plans Thursday to remove one of the country's most iconic monuments to the Confederacy, a statue of Gen. Robert E. Lee along Richmond's prominent Monument Avenue, a senior administration official told The Associated Press.
The move would be an extraordinary victory for civil rights activists, whose calls for the removal of that monument and others in this former capital of the Confederacy have been resisted for years.
"That is a symbol for so many people, black and otherwise, of a time gone by of hate and oppression and being made to feel less than," said Del. Jay Jones, a black lawmaker from Norfolk. He said he was "overcome" by emotion when he learned the statue was to come down.
The Democratic governor will direct the statue to be moved off its massive pedestal and put into storage while his administration seeks input on a new location, according to the official, who spoke on condition of anonymity because the official was not authorized to speak before the governor's announcement.
Northam's decision comes amid turmoil across the nation and around the world over the death of George Floyd, a black man who died after a Minneapolis officer pressed his knee into Floyd's neck for several minutes, even after he stopped moving.
Floyd's death has sparked outrage over issues of racism and police brutality and prompted a new wave of Confederate memorial removals in which even some of their longtime defenders have relented.
The Lee statue is one of five Confederate monuments along Monument Avenue, a prestigious residential street and National Historic Landmark district. Monuments along the avenue have been rallying points during protests in recent days over Floyd's death, and they have been tagged with graffiti, including messages that say "end police brutality" and "stop white supremacy."
It was not immediately clear when the Lee statue would be removed.
Other tragedies in recent years have prompted similar nationwide soul searching over Confederate monuments, which some people regard as inappropriate tributes to the South's slave-holding past. Others compare monument removals to erasing history.
Confederate memorials began coming down after a white supremacist killed nine black people at a Bible study in a church in South Carolina in 2015 and then again after a violent rally of white supremacists in Charlottesville in 2017.
Also on Wednesday, Richmond Mayor Levar Stoney announced plans to seek the removal of the other Confederate monuments along Monument Avenue, which include statues of Confederate President Jefferson Davis and Confederate Gens. Stonewall Jackson and J.E.B. Stuart. Those statues sit on city land, unlike the Lee statue, which is on state property.
Stoney said he would introduce an ordinance July 1 to have the statues removed. That's when a new law goes into effect, which was signed earlier this year by Northam, that undoes an existing state law protecting Confederate monuments and instead lets local governments decide their fate.
"I appreciate the recommendations of the Monument Avenue Commission – those were the appropriate recommendations at the time," Stoney said in a statement, referencing a panel he established that studied what should be done with the monuments and recommended the removal of the Davis tribute. "But times have changed, and removing these statues will allow the healing process to begin for so many Black Richmonders and Virginians. Richmond is no longer the Capital of the Confederacy – it is filled with diversity and love for all – and we need to demonstrate that."
Bill Gallasch, president of the Monument Avenue Preservation Society, said he worried the statues' removal would change the "soul" of the street, hurt tourism in historic Richmond and stir up violence between far-right and far-left groups.
The monument-removal plans also drew criticism from the Virginia Division of the Sons of Confederate Veterans. And Republican state Sen. Amanda Chase, who is also running for governor, started a petition on her campaign website to save the statues.
"The radical left will not be satisfied until all white people are purged from our history books," Chase's website said.
But Joseph Rogers, a descendant of enslaved people and an organizer with the Virginia Defenders for Freedom, Justice & Equality, said he felt like the voices of black people are finally being heard. Rogers spoke from the vicinity of the Lee Monument, where another rally was taking place late Wednesday afternoon and where he described one wave of cheering after another.
"I am proud to be black, proud to be Southern, proud to be here right now," he said.
RICHMOND, Va. (AP) — Protesters demonstrating against the death of George Floyd, a handcuffed black man who pleaded for air as a white police officer pressed his knee on his neck, targeted Confederate monuments in multiple cities.
As tense protests swelled across the country Saturday into Sunday morning, monuments in Virginia, the Carolinas and Mississippi were defaced. The presence of Confederate monuments across the South — and elsewhere in the United States — has been challenged for years, and some of the monuments targeted were already under consideration for removal.
The words "spiritual genocide," along with red handprints, were painted on the sides of a Confederate monument on the University of Mississippi campus Saturday, The Oxford Eagle reported. One person was arrested at the scene.
Ole Miss administrators, student leaders and faculty leaders have recommended moving the statue — installed in 1906 and a rallying point in 1962 for people who rioted to oppose the university's court-ordered integration — from a central spot to a Civil War cemetery that's in a more secluded location on campus, but the state College Board has delayed action.
Critics have said its display near the university's main administrative building sends a signal that Ole Miss glorifies the Confederacy and glosses over the South's history of slavery.
In Charleston, South Carolina, protesters defaced a Confederate statue near The Battery, a historic area on the coastal city's southern tip. The base of the Confederate Defenders statue, erected in 1932, was spray-painted, including with the words "BLM" and "traitors," news outlets reported. It was later covered with tarp, photos show.
In North Carolina, the base of a Confederate monument at the State Capitol was marked with a black X and a shorthand for a phrase expressing contempt for police, according to a photo posted by a News & Observer journalist to social media. The word "racist" was also marked on the monument, the newspaper reported.
The question of Confederate monuments has been especially contentious in North Carolina, where such monuments are generally protected by law.
A nearly two-year battle was waged over the fate of the "Silent Sam" statue after it was toppled by protesters at the University of North Carolina's flagship Chapel Hill campus in 2018. A legal agreement reached last November handed over the statue to a group of Confederate descendants, keeping it off campus. A Confederate statue outside a Durham courthouse was also torn down by protesters.
Democratic Gov. Roy Cooper had asked for the three Confederate monuments on the grounds of the Capitol to be moved to a nearby battlefield; a state historical panel voted in 2018 to keep the statues, but add context about slavery and civil rights. Statues in Winston-Salem and Chatham County were removed last year in rare moves.
But the state where the debate over Confederate monuments has perhaps attracted the most attention is Virginia, where a 2017 white nationalist rally over Charlottesville's proposed removal of such monuments turned deadly.
In the coastal city of Norfolk, protesters climbed a Confederate monument and spray-painted graffiti on its base, according to photos posted by a Virginian-Pilot journalist. Norfolk is among the Virginia cities that have signaled intent to remove their Confederate monuments. In February, state lawmakers approved legislationthat would give cities autonomy to do so.
A commission in Richmond, the state capital and what was the capital of the Confederacy, recommended removing one of five Confederate statues along the city's famed Monument Avenue. Photos posted to social media late Saturday and early Sunday showed the bases of at least two statues — those of Confederate generals Robert E. Lee and J.E.B. Stuart — almost entirely covered in graffiti.
Nearby, a fire burned for a time at the headquarters of the United Daughters of the Confederacy, a group responsible for erecting many Confederate statues and fighting their removal. The building, too, was covered in graffiti, The Richmond Times-Dispatch reported.
In Tennessee and Pennsylvania, statues of people criticized for racist views, but without Confederate ties were also targeted.
Protesters in Nashville toppled Saturday a statue of Edward Carmack, a state lawmaker in the early 1900s and newspaper publisher who had racist views and wrote editorials lambasting the writings of prominent Tennessee civil rights journalist Ida B. Wells, The Tennessean reported.
Protesters sprayed graffiti on a statue of former Philadelphia Mayor Frank Rizzo, tried to topple it and set a fire at its base. Rizzo, mayor from 1972 to 1980, was praised by supporters as tough on crime but accused by critics of discriminating against people of color. His 10-foot-tall (3-meter-tall) bronze statue across from City Hall has been defaced before and is to be moved next year.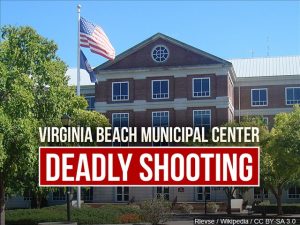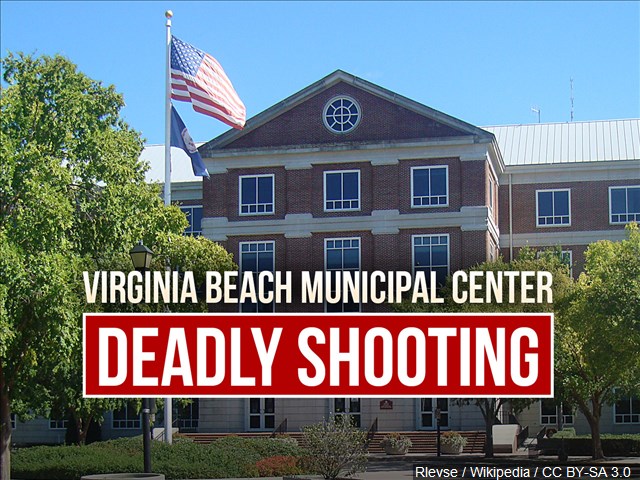 VIRGINIA BEACH, Va. (AP) — The rampage at a Virginia Beach city government building was the latest in a string of high-profile mass shootings nationwide, between the high school killings in Parkland, Florida, and the Walmart massacre in El Paso, Texas.
As the tragedy nears its one-year anniversary Sunday, some victims' family members feel it has effectively been forgotten after the national spotlight moved on to other mass killings, and more recently has been all but eclipsed by the coronavirus pandemic.
That leaves less pressure on authorities to provide definitive answers about why their loved ones died, they say, with the shooter's motive officially still a mystery a year after he shot dead 12 people at the Virginia Beach Municipal Center before being killed by police.
"We were a flash in the pan," said Jason Nixon, whose wife, Kate, was among those killed. "I think that we should have had a lot more attention. It's not normal for someone to wake up and go murder 12 people."
City engineer DeWayne Craddock, 40, opened fire May 31, 2019, in offices where he had worked for more than nine years. Eleven co-workers and a contractor who was getting a permit died, four others were seriously wounded and a police officer received a bullet in his tactical vest but escaped serious injury.
The shooter had submitted his resignation the same day citing "personal reasons," but city police investigators and an independent security firm that conducted an investigation know little about what drove him to go on his rampage, despite conducting hundreds of interviews and poring over thousands of documents.
The "answer to 'why' may be something we will never know," city officials wrote in an April update on the probe.
Nixon and other family members of victims believe they have an inkling, however: What they call a toxic workplace environment and poor management by supervisors.
"I know what led to this," said Nixon, who's been among the most outspoken of the relatives. "It wasn't random."
It's a notion echoed by Debbie Borato, sister of victim Missy Langer.
Langer had been harassed and bullied in the building, she said, and there was an office culture "that pushed that man over the edge." Borato also said workplace security was lax.
City officials and Hillard Heintze, a Chicago-based security firm that conducted the probe, say claims of a toxic culture were not supported by the investigation.
Virginia Beach Vice Mayor James Wood said he "can't begin to understand the grief" of the victims' families, but investigators found nothing pointing to that.
"In any organization, not every single manager and employee does everything 100 percent the right way, all the time," Wood said. "But if there was a systematic issue, if there was a problem, we would know about it."
The investigation also found no prior warning signs that might have enabled the city to prevent the shooting.
Relatives told investigators Craddock had become isolated and described him as acting paranoid. He had gone through a divorce and was having trouble at work, saying in unwritten emails that he had been unfairly disciplined.
But the security firm could not explain how such "stressors" might have translated into violence, and investigators said last month there was still "no evidence to support what the suspect's motive was."
Police say they plan to release more information but not the full investigative file once it's complete. That has angered Nixon and others, who say they will be looking to the findings of a state commission being formed to examine the shooting.
If the Virginia Beach rampage has gotten a bit lost in the popular consciousness, it's perhaps in part because it occurred in a year that set a record for mass shootings, defined as involving four deaths or more: There were 33 of them in the country in 2019, according to a database compiled by The Associated Press, USA Today and Northeastern University.
Among the five mass shootings with over 10 dead in 2018 and 2019, most became part of larger narratives involving national and emotional issues. Two happened at schools in Florida and Texas, continuing a string of attacks on children, while shootings at an El Paso Walmart and a Pittsburgh synagogue were motivated by racism and anti-Semitism, respectively.
Office shooting sprees, experts say, while horrifying, typically do not resonate with Americans in the same way as more indiscriminate shootings at places such as movie theaters or concerts.
"Public interest and focus have a lot to do with whether people can see themselves as a victim, whether it could have happened to them," said James Alan Fox, a Northeastern University professor of criminology, law and public policy. "If it happens in a workplace, people think, 'That's not like my workplace.'"
The sense that the shooting has faded to the background has only been heightened by the coranavirus pandemic. Concerns about large gatherings prompted city officials to plan a virtual ceremony Sunday instead of an in-person commemoration.
Borato said that even if the eyes of the nation are elsewhere, in Virginia Beach people remember.
"It was just another horrible shooting situation to the rest of the country," Borato said. "So they have no interest in wondering why. Well, we do. Because those are our families. That was my sister."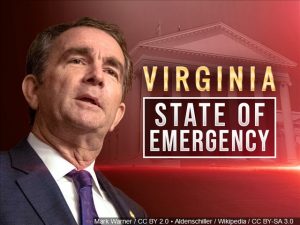 RICHMOND, Va. (AP) — Looser restrictions on businesses and social gatherings during the coronavirus pandemic are still at least a week away in Virginia, the governor said Thursday.
Gov. Ralph Northam said current coronavirus-related trends are "encouraging" but more data is needed before the state can start its second phase of reopening. He said the earliest the state would move into Phase 2 would be June 5.
"We want to be very careful and deliberate as we move forward," Northam said.
The governor has previously indicated that the second phase of reopening would allow for social gatherings of no more than 50 people. He also has said he would loosen other restrictions in Phase 2, but hasn't provided specific details.
Northam later allowed Virginia Beach to reopen its beaches with social distancing measures in place and on Thursday announced that every other public beach in the state can reopen Friday. And he announced that he would allow NASCAR to run single-day events without any spectators present. A June 10 race is currently planned to take place in Martinsville.
Also on Friday, Northern Virginia, Richmond and Accomack County will join the rest of the state in starting the first phase of reopening. Those areas delayed reopening after local officials expressed concerns they weren't yet ready.
At his news conference Thursday, Northam also defended his recent order requiring that masks be worn in stores and other public spaces. Republicans and some businesses have expressed concerns that the mandate will put an unfair burden on businesses by making them have to enforce it.
Northam said he doesn't want businesses to feel compelled to enforce the policy and urged them to contact the Department of Health or a local health office is someone is refusing to wear a mask.
"The intent of this is to do the right thing and to take care of those around you," Northam said. "It's not to lock people up in jail."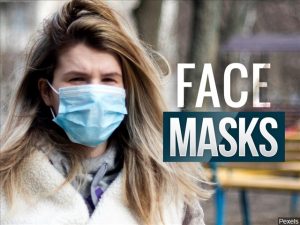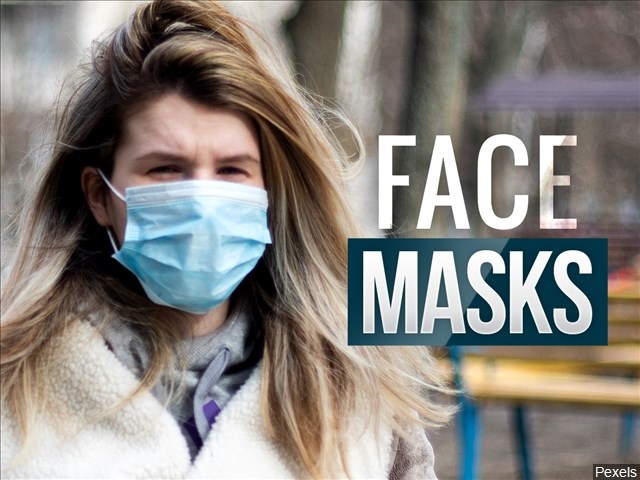 RICHMOND, Va. (AP) — Gov. Ralph Northam is ordering that Virginians wear masks while in public indoor spaces, saying the measure is needed to help prevent the spread of the coronavirus.
Northam said at a news conference Tuesday that he's ordering masks be worn starting Friday inside all retail stores, while using public transportation, and in any other indoor places where people congregate.
"This is about protecting those around us, especially our workers," Northam said. WFIR's Evan Jones has more:
Northam joins governors in several other states, including neighboring Maryland, who have issued similar requirements.
"This is not about punishing people," Northam said. "That's not what we're going to do here. We're trying to promote safety."
But Republican lawmakers decried the order, saying it places unfair mandates on business owners. Senate Republicans issued a statement saying Northam's mask order should instead be a voluntary recommendation.
"Virginians are responsible and sufficiently informed to make these determinations for themselves without coercive threats from their leaders," the statement said.
Prior to the governor's announcement, the Virginia Association of Chiefs of Police said law enforcement agencies do not have the resources to place officers at the entrance to every business to enforce the mandatory mask order.
Executive Director Dana Schrad said in a letter to the governor it will be largely up to the business and its untrained employees to confront someone who isn't wearing a mask, potentially leading to violence. She cited a case in Michigan, where three people were charged earlier this month in the fatal shooting of a security guard after a confrontation over a woman who was not wearing a face mask in a Family Dollar store.
The governor's mask-wearing order exempts people who are eating and drinking, children under the age of 10, and people with health conditions that make wearing a mask dangerous.
Northam also addressed criticism he's taken for not wearing a mask while posing for photographs alongside residents during a weekend beach visit. The governor said he was visiting Virginia Beach to see how its reopening was going and left his mask in his vehicle because he wasn't planning on posing for pictures. He pledged to be better prepared in the future and said he appreciated being held accountable.