AP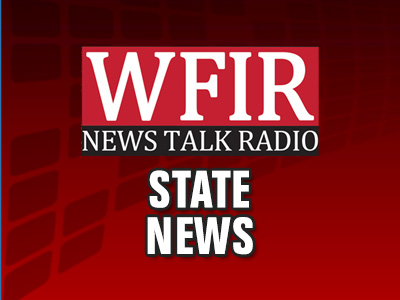 RICHMOND, Va. (AP) – The Hershey Company has picked Virginia for a major expansion of its manufacturing operation.Gov. Ralph Northam announced Thursday that the candy maker plans a $104 million expansion at its facility in Augusta County. The expanded facility will manufacture a type of fudge and peanut cream.The new project is expected to create 65 new jobs. Northam approved a $1 million in state grants for the project.Hershey brands include Reese's, Kit Kat and Jolly Rancher.
CHARLESTON, W.Va. (AP) — The U.S. government sued nearly two dozen of West Virginia Gov. Jim Justice's coal companies Tuesday to get them to pay about $4.8 million in unpaid mine safety fines. The civil lawsuit was filed by federal prosecutors in Virginia on behalf of the U.S. Department of Labor and the Mine Safety and Health Administration. Justice's companies committed almost 2,300 federal Mine Health and Safety Act violations since May 2014 but have refused to pay the penalties despite multiple attempts by federal agencies to get the money, according to the lawsuit. "This is unacceptable, and, as indicated by this suit, we will hold them accountable," said U.S. Attorney Thomas T. Cullen.
All 23 companies are listed in the governor's most recent financial disclosure form and they operate in Virginia, West Virginia, Tennessee, Alabama and Kentucky. Justice and his son and daughter are listed in the lawsuit as controllers of the companies. Justice has been reported to be the richest man in West Virginia, with a fortune estimated at more than $1 billion by Forbes magazine and a profusion of coal and agricultural interests.
A lawyer for Justice's companies said he was upset the case was brought since the companies have been in negotiations to resolve the fines since November. "We're extremely disappointed that the U.S. attorney in Roanoke has chosen to file this lawsuit at this time," said Michael Carey, an outside counsel who represents Justice's companies. He said he will fight the suit in court but remains open to a settlement. The lawsuit comes during a damaging time for Justice, a Republican.
In the last month, two federal subpoenas sent to Justice's administration have become public. The first subpoena to emerge was sent to the state commerce department and sought contracts, communications and financial records from the state relating to a posh resort owned by the governor, its annual PGA golf tournament and the tournament's financial arm. The second asked the state revenue department for communications, meeting records and tax documents involving the state and any business interests held by the governor.
Justice has said he is cooperating with the investigation, telling reporters last month "anything you're going to find around me is going to be goodness and it's going to be the right thing." He has since declined to say much else. "When it really boils right down to it, I'd love to just go off and tell you every little thing that I know about anything and everything, but I just can't. I just can't," Justice said last week.
Assistant Secretary of Labor for the Mine Safety and Health Administration David G. Zatezalo said mine operators must be held responsible for the penalties they owe. "Failure to pay penalties is unfair to miners who deserve safe workplaces, and to mine operators who play by the rules," he said.
RICHMOND, Va. (AP) — A federal judge has struck down a Virginia law that says only physicians can perform first-trimester abortions. The Richmond Times-Dispatch reports that U.S. District Judge Henry E. Hudson issued his ruling Monday. His opinion could increase access to abortions in the state by allowing more medical providers to perform the procedure. Hudson wrote that the law "is unnecessary and provides minimal medical benefits with respect to first trimester abortions." He added that such regulations present an undue burden to women seeking an abortion. The lawsuit challenging that law and others was filed by a medical center and reproductive rights groups. A trial over other state abortion laws is still scheduled for May 20. Those laws include a requirement for ultrasounds and a 24-hour delay for an abortion in some circumstances.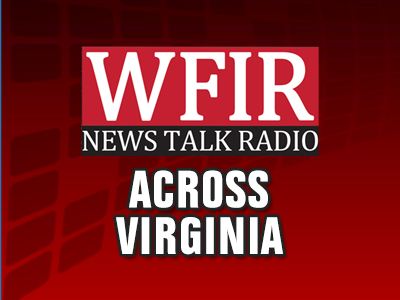 NORFOLK, Va. (AP) – A special prosecutor in Virginia says he's presented two indictments of election fraud against a person who worked on a Republican congressman's doomed re-election campaign.Special prosecutor Donald Caldwell announced the indictment in a statement Monday. He did not identify the staffer who worked on Scott Taylor's campaign in Virginia's coastal 2nd Congressional District.A ballot-fraud scandal clouded much of Taylor's campaign last summer. Staffers were accused of forging voter signatures to place a third-party "spoiler candidate" on November's ballot.A judge ultimately removed the candidate, Shaun Brown, from the race. The judge also said there was evidence of fraud by Taylor's campaign staffers. Democrat Elaine Luria ultimately won the election.Caldwell said the investigation into election fraud is ongoing. He said some people have not cooperated with his investigation.

LEXINGTON, Va. (AP) – Virginia Military Institute isn't raising student tuition thanks to increased state funding to the country's oldest state-supported military college.The Lexington institution's Board of Visitors decided Saturday to keep annual tuition for Virginia residents at nearly $9,300, and for non-Virginia cadets at about $36,000.But fees will increase by $540 for room and board, auxiliary services, and quartermaster charges. Cadets are required to live in the VMI barracks throughout their studies, making room and board a required fee.The higher fees will generate an additional $1.6 million, added to an extra $1.9 million in state funding. VMI's budget for the fiscal year beginning in July is $96 million.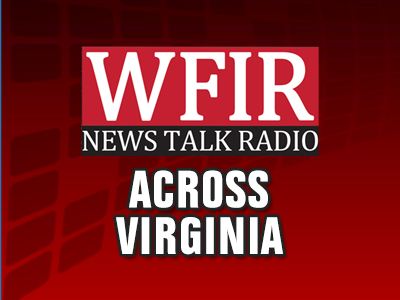 RICHMOND, Va. (AP) – Courts around the country are embracing text messages in a new way. They're using texts to remind defendants of their upcoming hearings.Texting systems are being used in more than a dozen states, including Virginia, California, Maryland and Florida.One of the main goals is to reduce failure-to-appear rates, which are as high as 50 percent in some courts.Missing a court date often results in a judge issuing a bench warrant, which can lead to a citation or arrest, fines and even jail time.In New York City, researchers found that text messages that combined information on planning, what to expect and the consequences of not going to court led to a 26 percent drop in the number of people who failed to show up.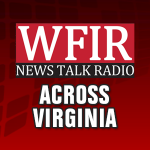 RICHMOND, Va. (AP) – Virginia regulators have approved the first round of what's set to be about $1 billion in new spending on energy efficiency programs designed to reduce the need to produce and distribute electricity. The State Corporation Commission on Thursday approved 11 new programs costing $226 million requested by Dominion Energy, the state's largest electric utility. The commission also approved energy efficiency spending by Appalachian Power, the state's second largest electric utility.
Regulators ordered both companies to show evidence in the future whether the programs were reducing energy consumption. The increase in energy efficiency spending was mandated by lawmakers in 2018.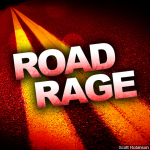 PULASKI, Va. (AP) _ A Virginia man has been found guilty of shooting a crossbow at another car during a road rage incident. The Roanoke Times reports that the jury in Pulaski handed down its verdict Wednesday. It recommended that Glen McNeal Grubb spend six years behind bars. Authorities said Grubb chased a Ford F-150 in his fiancee's Pontiac Grand Am early last year. Her two daughters, then ages 4 and 6, were in back. Authorities said the cars pursued each other down twisting, narrow roads in western Virginia. Grubb fired the crossbow out his window while driving. It struck the metal just to left of the Ford pickup's rear cab window. The jury acquitted Grubb of trying to murder the driver of the pickup. A judge will sentence him in August.
RICHMOND, Va. (AP) – Virginia Gov. Ralph Northam says he will no longer sign any legislation that imposes new mandatory minimum sentence requirements. Northam said in a news release Wednesday and in an opinion piece in the Washington Post that Virginia has "more than enough" mandatory minimum sentences in law already. He said judges need more discretion to decide punishments on a case-by-case basis. The Democratic governor said he adopted this new policy after talking to community leaders about how to make Virginia more equitable for communities of color. Northam almost resigned earlier this year over a blackface scandal. Northam also announced he was vetoing two recently passed pieces of legislation that imposed new mandatory minimums, including one related to repeat domestic abusers. Republican House Majority Leader called Northam's veto of that bill "unconscionable."