AP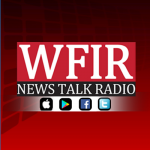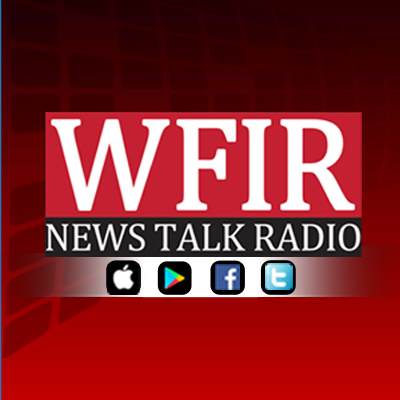 RUSSELL COUNTY, Va. (AP) — Authorities say they've found the body of a man who went missing while kayaking in southwest Virginia.
News outlets report that the Virginia Department of Game and Inland Fisheries identified the man as 38-year-old David Brent Glidewell. His body was found in Laurel Bed Lake on Friday.
Glidewell fell from his kayak on Wednesday. Authorities believe that high winds may have been a factor. Dive teams and rescue crews participated in the search.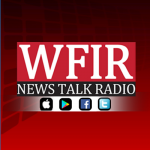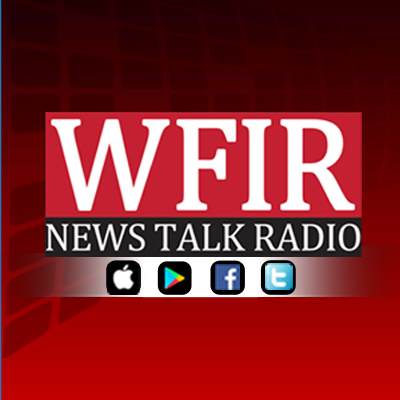 CHARLOTTESVILLE, Va. (AP) — A Confederate statue in Charlottesville, Virginia, that became a rallying point for white nationalists has been vandalized again, this time with graffiti saying, "Impeach Trump."
News outlets report that the statue of Confederate General Robert E.
Lee was also spray-painted Thursday night with "This is Racist."
Tarps were put over the graffiti and city officials expect a clean-up effort to start Monday. The statue was vandalized earlier this year with an expletive directed at President Donald Trump.
White nationalists seized on a city plan to remove the statue and flocked there in 2017 for a rally that turned violent and deadly. The city's effort to remove the statue have been prevented by a judge amid ongoing litigation.
The statue has been vandalized several times previously.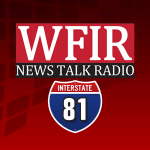 WYTHE COUNTY, Va. (AP) — Virginia State Police say they are investigating how a tractor-trailer carrying boxes and other goods crashed and caught fire on Interstate 81.
Police said they responded early Saturday to a call that a truck contracted by UPS hit a guardrail and overturned in Wythe County.
The impact of the crash caused the vehicle to catch fire. Police said fire crews spent much of Saturday morning putting out recurring fires within the trailer.
The driver was transported to a local hospital and treated for minor injuries.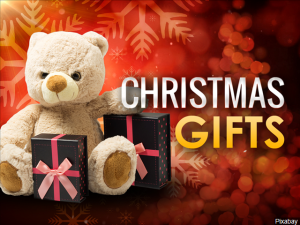 CHARLOTTESVILLE, Va. (AP) — Police in Virginia are warning people to watch their home deliveries or find other ways to receive packages in the mail.
The Daily Progress in Charlottesville reports that police expect thefts of mail packages from homes to increase with Black Friday and beyond.Albemarle police officer Joe George said such thefts are "problem everywhere," including rural and more urban areas during the holiday season.
Research firm Edelman Intelligence estimates that 23 million Americans have had at least one holiday package stolen since 2014. Most were taken from porches while residents were at work.
People can avoid thefts by having packages delivered to their work. Amazon customers can have packages delivered to Amazon package hubs, which can include places like Whole Foods. Some people buy package lockers for their porches.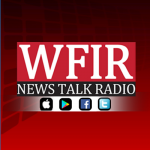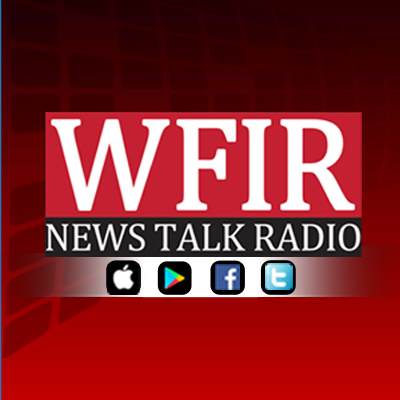 MIDLOTHIAN, Va. (AP) _ Police in Virginia say a small handgun went off inside a Walmart restroom when it fell out of a man's pocket as he pulled up his pants. The Richmond Times-Dispatch on Wednesday reported the gun went off after it hit the floor Tuesday at the store in Midlothian, prompting an evacuation and police response. Chesterfield police Lt. Brad Conner says two other customers in the restroom were not hurt. The round went into a bathroom stall. Conner says gun owner Clifford C. Shook Jr. left the store without notifying anyone of the situation. Conner says police tracked down Shook after reviewing video surveillance and interviewing a person who had been with him at the store. The 66-year-old Shook has a concealed-carry permit. He is scheduled to appear in court Dec. 9 on a misdemeanor count of reckless handling of a firearm. Court records do not list an attorney for Shook.
RICHMOND, Va. (AP) — U.S. immigration officials have taken into custody a German diplomat's son who was paroled after serving more than 30 years in prison for slaying his former girlfriend's parents in Virginia. The Richmond Times-Dispatch reports that U.S. Immigration and Customs Enforcement received Jens Soering from state custody Tuesday. ICE spokeswoman Carissa Cutrell declined to say when he might be sent back to Germany. Virginia Gov. Ralph Northam said previously that Soering as well as former girlfriend Elizabeth Haysom will be deported.
Haysom was serving a 90-year sentence after pleading guilty to being an accessory to murder. She's originally from Canada.
Haysom and Soering were granted parole Monday. Soering was serving a life sentence.
Soering initially confessed to the 1985 killings but later recanted, saying he was covering for Haysom.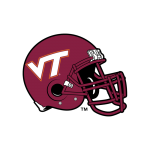 BLACKSBURG, Va. (AP) — There was little for Virginia Tech fans to be disappointed about on Saturday, but coach Justin Fuente put a damper on a festive day when he reaffirmed that Bud Foster planned to retire at season's end. "I think his mind is pretty made up," Fuente said, smiling.
Such news was disappointing because the Hokies' defensive coordinator continues to prove his chops. Virginia Tech's defense put together a vintage performance Saturday, and Hendon Hooker threw for 153 yards and two touchdowns to lead No. 25 Virginia Tech to a 28-0 victory over Pittsburgh in a steady downpour.
Hooker threw touchdown passes to Tré Turner and Damon Hazelton, and Virginia Tech held Pittsburgh to under 200 yards and scored on a fumble return, as the Hokies (8-3, 5-2 Atlantic Coast Conference) notched their sixth win in their past seven games.
"I can't say enough good things about our guys," Fuente said. "I felt that way about them early in the year, too, though. I really did. I'm enjoying every moment with them. I think they're a special group of young men. They've been through special circumstances and stuck together."
The win sets up a showdown next weekend with rival Virginia, with the victor claiming the ACC's Coastal Division and an ACC championship game berth on Dec. 7.
Pittsburgh (7-4, 4-3 ACC) finished with a season-low 177 yards. Kenny Pickett completed 10 of 26 for 103 yards to lead the Panthers.
"Disappointing performance, obviously, today," Pittsburgh coach Pat Narduzzi said. "A lot of things I saw — too many penalties, 0 for 3 on fourth downs … We don't make any plays. Just a disappointing performance.
"I give Virginia Tech a lot of props for what they did out there today. Bud Foster's defense came to play, I can guarantee you that … It's hard to win when you can't get in the end zone. We had some field position at times, but just didn't do anything with it."
Hooker's 71-yard pass to Tayvion Robinson led to James Mitchell's 1-yard touchdown run in the first quarter, giving the Hokies a 7-0 lead. Moments after that score, Norell Pollard returned a Pickett fumble 7 yards for a touchdown that pushed the lead to 14.
Virginia Tech basically put the game away with Hooker's 3-yard touchdown to Turner with 45 seconds left in the first half. Hooker completed 10 of 13 passes in moving to 6-0 as the starting quarterback.
"Everyone's just coming together as a family and just showing love and support," Hooker said. "At the same, everyone's expecting you to do your job."
ALLEGAN, Mich. (AP) — A Michigan man has been arrested in the 1980 homicide of a young Virginia woman whose husband was deployed as a U.S. Navy pilot at the time of her death.
Authorities say 70-year-old Dennis Bowman was arrested Friday in Allegan County, Michigan, where he lives, 175 miles (281 kilometers) west of Detroit.
Kathleen Doyle was 25 years old when she was killed in her Norfolk, Virginia, home in 1980. Investigators say forensic evidence led to Bowman's arrest, although no other details were released.
Norfolk police Chief Larry Boone says, "No victim is ever forgotten."
It's not known if Bowman has a lawyer who could comment on the case. The next step is extradition to Virginia.
Police say Bowman's 14-year-old adoptive daughter disappeared in Michigan in 1989. She hasn't been found.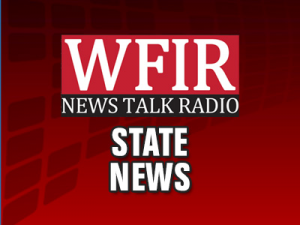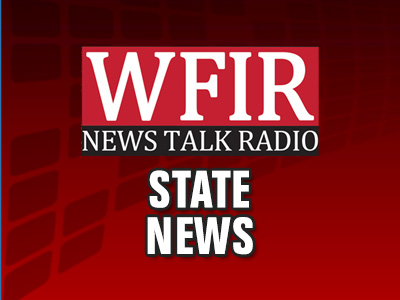 RICHMOND, Va. (AP) _ The daughter of a Virginia sheriff's official whose killer was executed appeared before lawmakers urging them to end the state's death penalty.The Richmond Times-Dispatch reports that Rachel Sutphin spoke Thursday at an event arranged by Virginians For Alternatives to the Death Penalty. Rachel was 9 in 2006, when her father, Montgomery County Cpl. Eric Sutphin, was shot to death along with a hospital guard by William Morva.Sutphin said Morva's execution more than a decade later brought her no solace. She called the death penalty ineffective and outdated.The group's director, Michael Stone, said Sutphin is one of 13 survivors of murder victims endorsing a letter asking lawmakers to end the death penalty. He said there are potential sponsors for an abolition bill in the upcoming General Assembly session.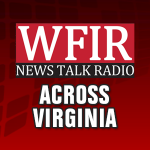 RICHMOND, Va. (AP) _ Officials in Virginia say the state is seeing an alarming uptick in the number of motorcycle deaths where the rider wasn't a wearing a helmet. The Virginia Department of Motor Vehicles said in a press release Tuesday that seven motorcyclists who weren't wearing helmets died this year. The department said the number is the highest it's been in a decade. The state says that helmets are about 29 percent effective in preventing motorcyclist deaths and about 67 percent effective in preventing brain injuries. Put another way, the state says a rider without a helmet is 40 percent more likely to suffer a fatal head injury. The state also said that motorcycle-related deaths are slightly higher this year. As of November 15, 87 people have died compared to 83 last year.