AP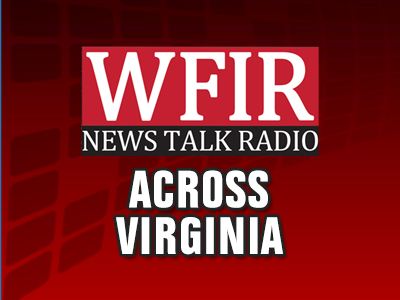 RICHMOND, Va. (AP) — An attempt by the Loudoun County School Board to shut down a grand jury investigating the school system's handling of two sexual assaults was rejected Friday by the Supreme Court of Virginia.
The high court upheld a ruling in July by a circuit court judge who denied the school board's request for an injunction to stop the grand jury from proceeding.
The board argued that a special grand jury empaneled by Attorney General Jason Miyares is politically motivated and violates the mandate in the Virginia constitution giving local school boards authority over educational affairs.
Miyares maintains that the grand jury is needed to uncover why the school system allowed a boy who had been accused of sexually assaulting a girl in one high school to transfer to another high school, where he was convicted of sexually assaulting a second girl. Miyares empaneled the grand jury after Virginia Gov. Glenn Youngkin, on his first day in office, issued an executive order requesting an investigation by the attorney general's office.
Youngkin and Miyares, both Republicans, had criticized the school board during their successful 2021 campaigns. They said the board was not transparent in how it handled the case as it revised its guidelines over policies governing transgender students. The assaults attracted national attention in part because the boy was wearing a skirt when he committed at least one of the attacks. The boy was later convicted in juvenile court.
In its ruling, the Supreme Court said the school board "has offered no convincing argument" for why the grand jury investigation infringes on the provision of the state constitution that vests the supervision of schools in each school division to the local school board.
"A grand jury investigation does not render the power of local supervision meaningless," the court wrote. "The School Board will continue to oversee the County's schools exactly as before. The constitutional power to administer a school district does not bring with it immunity from investigation for violations of criminal law."
The court also addressed the board's concerns that the grand jury will "overstep its bounds and proceed beyond investigating criminal violations."
"The special grand jury is not hiring and firing teachers, spending money allocated for the schools, deciding where schools should be built, and so on, i.e. nothing the grand jury is doing restricts the School Board's core constitutional power of supervision over the schools in Loudoun County," the court wrote.
In a statement, Miyares called the ruling "yet another win for both Loudoun families and the Commonwealth in our fight for justice and answers." Youngkin called the ruling "a victory for parents, teachers, and students."
Loudoun County Public Schools issued a statement saying it appreciates the court's consideration of the "unusual circumstances" regarding the grand jury.
"While LCPS is disappointed in the results, it will continue to comply with the Special Grand Jury's requests and awaits the results of its investigation," the school district said in a statement.
NORFOLK, Va. (AP) — Blake Watson scored on a 1-yard run with 33 seconds to play and Old Dominion beat Virginia Tech for the second time in as many tries on its home field, 20-17 on Friday night.
The Monarchs made a big splash in their debut as a member of the Sun Belt Conference and spoiled the debut of Hokies coach Brent Pry. He was coaching against a longtime colleague at Vanderbilt and Penn State, Ricky Rahne.
When it was over, as they had in 2018 when the Monarchs knocked off the then-No. 13 Hokies 49-35, fans streamed on to the field in celebration. ODU is 2-12 in its history against Power Five programs, but 2-2 against Tech.
Keshawn King ran for 111 yards and caught a touchdown pass from transfer quarterback Grant Wells for the Hokies. Wells also ran for a score, but threw two first-half interceptions, and then one to set up the decisive drive.
The Hokies were driving and trying to put the game away when Wells' pass from ODU's 40 bounced off of Jalen Holston to the Monarchs' Ryan Henry. A 15-yard penalty against ODU moved the ball back to their 26 with 2:58 left, but a long completion by Hayden Wolff and then a defensive pass interference call near the goal line on Dorian Strong set the Monarchs up at the 1-yard line.
Wolff finished just 14 for 35 for 165 yards, but connected with Ali Jennings for 24 yards to start the winning drive, ran for eight yards on a fourth-and-1 from midfield and threw the pass to Jennings that made Strong draw the huge flag.
"Tonight was frustrating for them because they knew they could play better," Rahne said. "You know, I think part of it was that they wanted to come out and play so well that they played a little tight. And that's not who we are."
Watson needed two tries to make it, but tumbled in with 33 seconds left.
There was no question that he was getting the ball, Rahne said.
"Not only was it his ball, but it was our offensive line's ball," he said. "I'll put it in their hands as many times as I can."
SLOPPY
Wells, who threw a fourth interception on a desperation pass in the final seconds, wasn't the only one with an auspicious debut for the Hokies. They were whistled for 14 penalties for 100 yards and had five turnovers.
"I am surprised we were sloppy and I felt like they pressed and you know, attention to detail, which showed up in the last scrimmage a little bit, just more penalties than we've been having," Pry said.
"You want to make people earn it, and we didn't do that."
THE TAKEAWAY
Virginia Tech: Wells showed ability with both his big arm and feet, bit that arm also had him overthrowing receivers by a lot, including the interception that led the ODU's first field goal. He had 34 TDs and 22 interceptions in 23 starts at Marshall and Pry will want him to get more consistent quickly.
Old Dominion: The Monarchs lone touchdown before the decisive run by Watson was a gift when the snap on a 38-yard field goal try by Virginia Tech sailed well over the holder's head and, in the scramble to recover the ball, ended with Robert Kennedy scooping it and taking it the final 25 yards.
UP NEXT Virginia Tech: The Hokies open their Atlantic Coast Conference schedule at home against Boston College.
Old Dominion: The Monarchs go on the road to play at East Carolina.
___
More AP college football: https://apnews.com/hub/college-football and https://twitter.com/ap_top25. Sign up for the AP's college football newsletter: https://bit.ly/3pqZVaF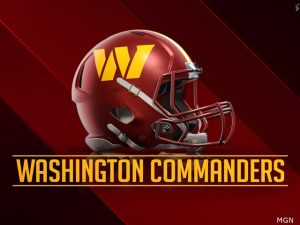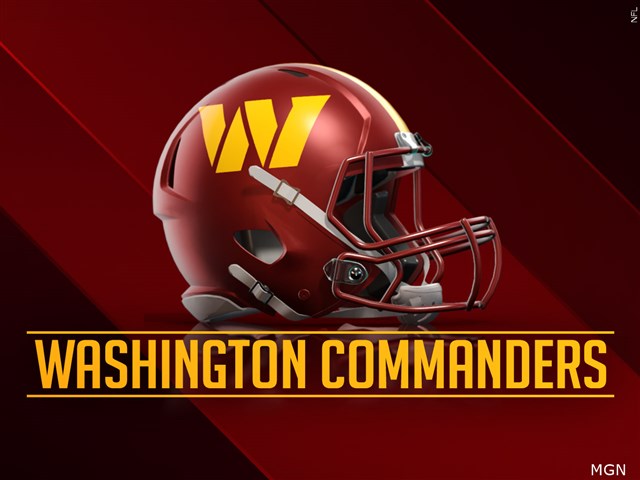 WASHINGTON (AP) — Washington Commanders rookie running back Brian Robinson Jr. was shot during an attempted robbery or carjacking, the NFL team said Sunday night.
The 23-year-old former Alabama player was taken to a hospital with what the team called non-life-threatening injuries. The team said in a statement staff members were with Robinson at the hospital.
Coach Ron Rivera said he had been with Robinson.
"He is in good spirits and wanted me to thank everyone for their kind words, prayers & support," Rivera said on Twitter. "He wants his teammates to know he appreciates them all for reaching out and he loves them all & will be back soon doing what he does best."
D.C. police reported a shooting in the northeast section of the city and said it was on the lookout for two possible suspects.
Robinson, a third-round draft pick, was was expected to start for the Commanders this season. He had been particularly impressive during training camp and preseason games, likely earning the job over incumbent Antonio Gibson.
"Brian's been great," offensive coordinator Scott Turner said recently. "He's a real serious guy. Football is extremely important to him. He takes a lot of pride in being a physical runner."
Robinson traveled with the team for its preseason finale at Baltimore on Saturday night but did not dress.
The 6-foot-1, 228-pound back rushed for 1,343 yards and 14 touchdowns last season at Alabama. The Commanders selected him with the 98th pick in the draft.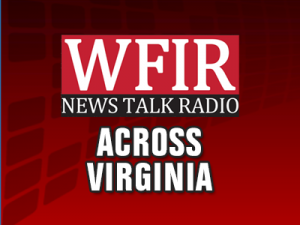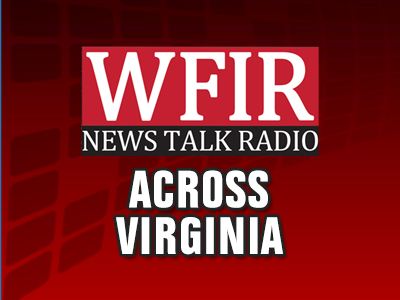 VIRGINIA BEACH, Va. (AP) — A Virginia Beach drone services company and the sole drone partner of the world's largest retailer announced plans to expand its headquarters and create a research and training facility outside Petersburg, adding 655 new jobs.
The Virginian-Pilot reports that DroneUp, which has been working with Walmart since late 2021, announced plans to spend $27.2 million to expand in Virginia Beach and Dinwiddie County.
The company will spend $7 million expanding its Newtown Road headquarters, which it says will create 510 new jobs.
DroneUp also plans to establish a new testing, training, research and development center for drone operators at Richard Bland College in Petersburg, creating 145 more new jobs.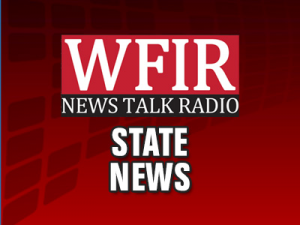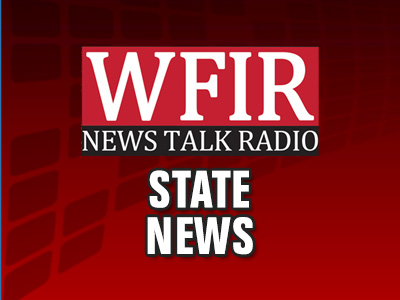 ANNAPOLIS, Md. (AP) — Maryland's highest court has ruled that Washington, D.C.-area sniper Lee Boyd Malvo must be resentenced, because of U.S. Supreme Court decisions relating to constitutional protections for juveniles made after Malvo was sentenced to six life sentences without the possibility of parole
In its 4-3 ruling, however, the Maryland Court of Appeals said it's very unlikely Malvo would ever be released from custody, because he is also serving separate life sentences for murders in Virginia.
"As a practical matter, this may be an academic question in Mr. Malvo's case, as he would first have to be granted parole in Virginia before his consecutive life sentences in Maryland even begin," Judge Robert McDonald wrote in the majority opinion released Friday.
McDonald wrote that it's ultimately not up to the Court of Appeals to decide the appropriate sentence for Malvo, or whether he should ever be released from his Maryland sentences.
"We hold only that the Eighth Amendment requires that he receive a new sentencing hearing at which the sentencing court, now cognizant of the principles elucidated by the Supreme Court, is able to consider whether or not he is constitutionally eligible for life without parole under those decisions," McDonald wrote.
Malvo and his mentor, John Allen Muhammad, shot people in Virginia, Maryland and Washington as they pumped gas, loaded packages into their cars and went about their everyday business during a three-week period in 2002. Malvo was 17 at the time; Muhammad was 41.
Muhammad was sentenced to death and was executed in Virginia in 2009.
In Maryland, Malvo voluntarily testified against Muhammad. In 2006, Malvo pleaded guilty to six counts of first-degree murder in Montgomery County in the suburbs of the nation's capital.
At his sentencing that year, the prosecutor stated that Malvo, once under the sway of an "evil man," had changed and "grown tremendously" since his participation in the crimes, according to the Court of Appeals ruling.
The ruling said Malvo's sentence was "consistent with the pertinent State statute and with the advisory State sentencing guidelines at that time."
"Since then, however, the Supreme Court has held that the Eighth Amendment does not permit a sentence of life without parole for a juvenile homicide offender if a sentencing court determines that the offender's crime was the result of transient immaturity, as opposed to permanent incorrigibility," the ruling said.
The ruling also noted that the Supreme Court has held that the legal constraint applies retroactively and applies to Malvo's case.
Judges Jonathan Biran, Brynja Booth and Joseph Getty joined McDonald in the majority. Judges Shirley Watts, Michele Hotten and Steven Gould dissented.
Watts wrote that the sentencing court took Malvo's status as a juvenile into account.
"The record demonstrates that Mr. Malvo received a personalized sentencing procedure at which his youth and its attendant characteristics were considered, and the circuit court was aware that it had the discretion to impose a lesser sentence," Watts wrote.
Hotten wrote that any alleged finding of corrigibility "did not render petitioner's sentences unconstitutional disproportionate as applied."
"Rather the proportionality of Petitioner's sentences must be weighed against the severity of his crimes," Hotten wrote. "Petitioner committed some of the worst crimes in the history of the State. It was not grossly disproportionate that a heavy penalty was imposed."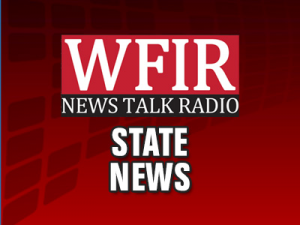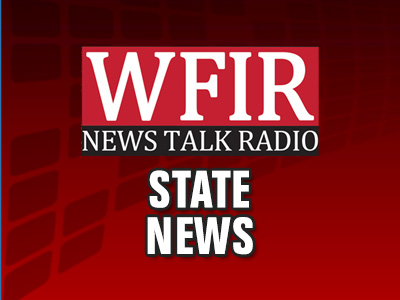 RICHMOND, Va. (AP) — Police Chief Gerald Smith sounded authoritative when he held a press conference to announce that police had thwarted a planned mass shooting at a July 4 fireworks show in Richmond.
Smith said two men had planned the shooting for the Dogwood Dell Amphitheater. But the Richmond Times-Dispatch reports that records obtained through the Virginia Freedom of Information Act show that Smith was informed in writing before his July 6 news conference that the location of any potential incident was "unknown."
Police said a tipster who had overheard a conversation called police and said there was a plot for a shooting at a large July Fourth event in Richmond.
The records show that the tipster had not specified a location. A police official emailed those records to Smith and an assistant seven minutes before Smith's news conference. The records also show that Richmond police shared with the FBI that a location was unknown.
In an interview last week with the Times-Dispatch, Smith said his "experience" was part of how he concluded that Dogwood Dell must have been the intended target.
Police arrested one suspect on July 1, seizing guns and ammunition in a residence, and arrested the second, who was under surveillance, after July Fourth. The two men are in federal custody — one on a gun charge and one on an immigration charge — but neither has been charged with anything related to a planned shooting. Smith said last week that Richmond detectives could not corroborate the tipster's allegation of a shooting plot.
Smith's news conference came two days after seven people were killed in an Independence Day parade shooting in Highland Park, Illinois.
The chief's claim that Dogwood Dell amphitheater was known to be the intended target caused alarm.
"I think the level of anxiety that they caused the neighbors that live here was ridiculous," said Paige Quilter, the president of the Carillon Civic Association.
In a response issued through a city spokesperson, Smith said he didn't have time to review or approve the talking points sent to him minutes before his scheduled news conference.
He said his goal was to be transparent and not cause alarm.
"For any confusion or anxiety that my stating Dogwood Dell was the most likely target, I am deeply sorry," Smith said in the statement.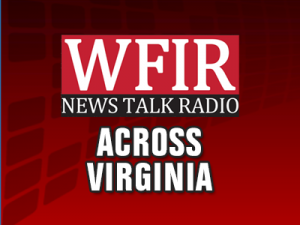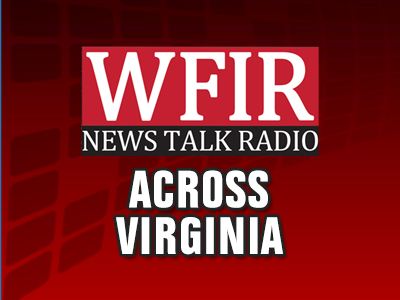 A Virginia state trooper has been cleared in the fatal shooting death of a man who led police on a chase, rammed a police vehicle with his own and attacked the trooper with a metal pole, according to findings by a local prosecutor.
The shooting occurred on Nov. 6 and involved a man from the southeastern Virginia city of Chesapeake who had a documented history of mental illness, drug use and violence. Brian Price, 45, was under the supervision of mental health professionals after being released from a psychiatric ward the previous year.
"The death of Brian Price was a justifiable exercise of self-defense by Trooper Paul Perry in the performance of his duties," Chesapeake Commonwealth's Attorney Matthew R. Hamel wrote of his findings in a letter to Virginia State Police on Wednesday.
The incident began with a report that Price assaulted a convenience store cashier in Newport News and appeared intoxicated, Hamel's letter stated.
Price fled in his car with Amity Grey, whose family later said was in a relationship with Price and that the two had plans to get married.
During the police chase that followed, Price appeared to keep Grey in the car against her will, Hamel wrote. She opened her door and appeared to try to get out at one point.
Price then apparently lost control of the car, which tumbled off an embankment. Grey was killed.
Perry chased Price on foot. The trooper was not wearing a body camera, but he later told authorities that Price had struck him in the chest with an object that caused him to fall backward.
"As he looked up, (Perry) saw Price standing above him, raising a 'pipe-like object,'" Hamel wrote. "Fearing that he was about to be struck again or disabled or worse, he fired the rifle from his hip three times."
A metal pole that was consistent with a shower rod was found near Price's body, Hamel wrote. A police dashboard camera captured the initial part of the foot chase as well as Perry identifying himself as "state" police and commanding Price to "drop the weapon."
A toxicology report found THC, the psychoactive ingredient in marijuana, as well as amphetamine in Price's system.
Perry's race has not been released. Price was white.
In 2017, Price was judged not guilty by reason of insanity after striking his mother with a baseball bat, court records stated. He was released from a mental hospital in 2020 under the supervision of a community services board.
Hamel noted that Price's release was revoked at one point because of his illegal use of amphetamines. He was released again. And the community services board reported that Price continued to use the drug as recently as two months before his death.
But the community services board also said that Price was showing signs of improvement. He was working in construction, living in an apartment and keeping his appointments with his case manager and others overseeing his care.
Price's diagnosis included schizoaffective disorder, which is characterized primarily by schizophrenia symptoms that include hallucinations or delusions.
Price was among a small group of people who are not held not responsible for crimes because of mental illness.
"The majority of people do well," Michael J. Vitacco, a psychiatry professor at Augusta University in Georgia, told The Associated Press last year. "The combination of mandated treatment and follow-up is very much protective for the community."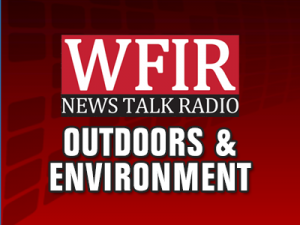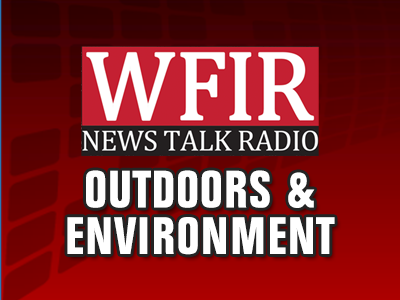 RICHMOND, Va. (AP) — Republican leaders in Virginia said Friday they want to change the law so the state no longer follows California's stringent rules for vehicle emissions.
Virginia is currently on a path toward adopting California's new rules for transitioning to zero-emission vehicles because of 2021 legislation that involved adopting the West Coast state's emissions standards, attorneys and state officials said this week. The legislation, intended to help address climate change, was a top priority of environmental advocates and passed at a time when Democrats were in full control of Virginia's government.
But Republicans in the House of Delegates, who opposed the legislation and now control that chamber, and GOP Gov. Glenn Youngkin said Friday they would push to unlink Virginia's standards.
"House Republicans will advance legislation in 2023 to put Virginians back in charge of Virginia's auto emission standards and its vehicle marketplace. Virginia is not, and should not be, California," House Speaker Todd Gilbert said in a statement.
Youngkin said he was "already at work to prevent this ridiculous edict from being forced on Virginians."
California regulators on Thursday approved a plan requiring all new cars, trucks and SUVs sold in the state to run on electricity or hydrogen by 2035, with one-fifth allowed to be plug-in hybrids. The policy doesn't ban cars that run on gas, allowing drivers to keep their existing cars or buy used ones.
The policy approved by the California Air Resources Board is the world's most stringent set of rules for transitioning to electric vehicles. It will require new charging infrastructure and a more robust energy grid, and is likely to reshape the U.S. auto market.
Virginia is among 17 states that have adopted some or all of California's tailpipe emission standards that are stricter than federal rules. California, the nation's most populous state, has had the authority to set its own for decades under a waiver from the federal Clean Air Act.
Victoria LaCivita, a spokeswoman for Republican Attorney General Jason Miyares, said in a statement that the 2021 law bound Virginia to California's regulations and that Miyares is hopeful the General Assembly repeals it.
Environmental attorneys also agreed that under current law, Virginia would have to get in line with California.
That's a good thing, said Walton Shepherd, Virginia policy director for the Natural Resources Defense Council. He called the 2021 "clean cars" bill the "single biggest climate action" Virginia has undertaken. Federal data show the transportation sector is Virginia's largest source of heat-trapping carbon dioxide.
"It's a really great development for consumers, relief from high gas prices and clean air," he said of the new rules.
Trip Pollard, a senior attorney with the Southern Environmental Law Center, said automakers prioritize sending their electric vehicles to states that have adopted California's standards, meaning better "consumer choice" for drivers who want an EV.
Pollard said it was "unfortunate" but not surprising that Republicans wanted to undo the law, given that they tried unsuccessfully to do so earlier this year.
"We certainly will be arguing strongly to members of both parties that this is something Virginia should stick with," he said.
Democrats control the state Senate by a single vote. A caucus spokesperson had no immediate comment Friday beyond noting that every Democratic senator supported the bill in 2021.
RICHMOND, Va. (AP) — A former deputy Virginia attorney general who says she was fired over social media posts in which she praised the Capitol rioters as "patriots" and falsely claimed Donald Trump won the 2020 election is suing the attorney general's office for defamation.
Monique Miles alleges in her lawsuit that Republican Attorney General Jason Miyares and members of his staff damaged her professional reputation and credibility when a spokesperson told the media she had resigned from her job and that she was not transparent during her initial interviews for the job.
Miles said she was forced out of her job as The Washington Post was getting ready to publish a story with screenshots of Facebook posts she wrote as a private citizen, more than a year before she began working as the deputy attorney general of the Government Operations and Transactions division, which oversaw work on issues related to election integrity.
"News Flash: Patriots have stormed the Capitol," Miles wrote. "No surprise. The deep state has awoken the sleeping giant. Patriots are not taking this lying down. We are awake, ready and will fight for our rights by any means necessary." The lawsuit seeks $1 million in damages.
In her complaint, Miles said she was aggressively recruited to apply for a job as a deputy attorney general shortly after Miyares won the 2021 election. She said she had known Darrell Jordan, Miyares' chief of staff, for about four years and believed the office was aware of her views about the 2020 presidential election and the Jan. 6 riots because she and Jordan were Facebook "friends" and he was "privy" to her posts.
Miles said no one in the attorney general's office — including Miyares — asked her about her political views during interviews for the job.
About a week after Miles began her job in January, a friend told her the Post had asked her for comment on a story about Miles. She said she immediately told Jordan and other officials in Miyares' offiice.
On Feb. 10, she said she had a series of meetings, phone calls and text messages with the officials in which she presented them with screenshots of her Facebook posts and explained that she had later edited some of them as she gained "more information from the news, post-election lawsuits, legislative hearings, and election audits as information was unfolding."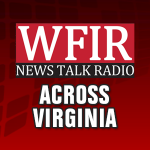 WILLIAMSBURG, Va. (AP) — A funeral service was scheduled for Monday for a Virginia university student whom police said was shot to death earlier this month. Zhykierra Zhane Guy, 22, of Henrico County was found in the passenger seat of a car that had been struck by gunfire in the early-morning hours of Aug. 5, according to Henrico police. Guy was pronounced dead at the scene.
Police were investigating Guy's death as a homicide, according to the College of William & Mary, where she attended, media outlets reported. Guy was a government major at William & Mary who planned to graduate next May. She had started her own retail hair extension business and danced while at the school, Vice President for Student Affairs Ginger Ambler said in a statement released Friday. The funeral will be held at a Halifax County church.