AP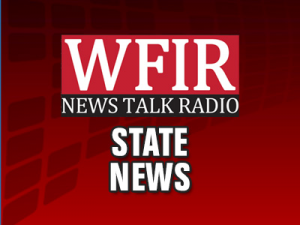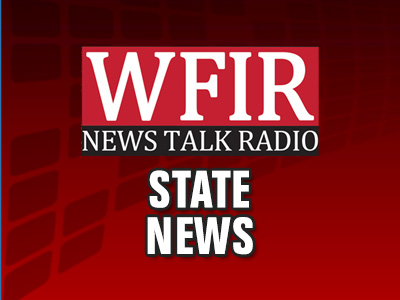 RICHMOND, Va. (AP) — Virginia lawmakers tasked with reconciling House and Senate spending plans for $4.3 billion in federal coronavirus relief money reached an agreement Friday on a proposal that would preserve most of a plan crafted by Democrats but would also include some changes proposed by Republicans, including raising bonuses for sheriffs' deputies and regional jail officers from $1,000 to $3,000.
Details of the proposal were provided to The Associated Press by Democratic Del. Luke Torian, chairman of the House Appropriations Committee, and Republican Sen. Emmett Hanger, two members of a conference committee assigned to hash out a compromise. Torian and Hanger said all 14 members of the committee have agreed to the proposal, which is expected to be debated and possibly voted on Monday.
Earlier this week, the House of Delegates approved a spending plan crafted by Gov. Ralph Northam and fellow Democratic leaders. The Senate also approved the bill but made a handful of amendments after angry protests from Republicans who said they had been shut out of the budget process.
Both the Senate and House bills call for spending most of Virginia's $4.3 billion share of the American Rescue Plan funding on initiatives aimed at helping small businesses, improving air quality in public schools, bolstering mental health and substance-abuse treatment, increasing broadband access and replenishing the state's unemployment trust fund.
Among the amendments by the Senate was a provision to raise a $1,000 bonus proposed in Northam's bill for sheriff's deputies and regional jail officers to $5,000, the same amount state police will receive under the Democratic plan. Hanger said the conference committee decided on a compromise that, if approved, would give sheriffs' deputies and jail officers $3,000 bonuses and maintain the $5,000 bonuses pledged to state police.
Another Senate-proposed amendment approved by the committee would require the Department of Motor Vehicles to resume walk-in service at its customer service centers throughout the state. Because of the pandemic, the DMV has instituted an appointment-only system for in-person services.
In a win for Northam, the conference committee also decided to leave in the budget a provision that would allow student athletes — including students at four-year universities and community colleges — to receive compensation from outside parties for use of their name, image and likeness in sponsorships, paid partnerships and advertisements. The Senate had stripped that language from the bill, arguing that the measure should not be considered during a special legislative session called to focus on how to spend federal coronavirus relief funds.
The committee also agreed to keep an amendment proposed by Hanger that will extend a 12.5% Medicaid rate increase for providers of services to people with developmental and intellectual disabilities.
In an email to conference committee members late Thursday, state Finance Secretary Joe Flores urged the committee to leave Northam's spending plan intact, without any amendments.
But on Friday, after details of the plan approved by the conference committee began to circulate, Northam's spokeswoman, Alena Yarmosky, said Northam supports the compromise.
"This bill makes critical investments in small businesses, public health infrastructure, first responders and law enforcement, universal broadband, and college affordability," Yarmosky said. "It will move our Commonwealth forward, and we look forward to seeing it passed."
The budget plan, as written by Northam and fellow Democrats, sets aside about $800 million to use later as the state continues to deal with the pandemic's impact on the economy. Hanger said the plan approved by the conference committee reduces the amount of unallocated money to about $700 million.
Democratic Sen. Janet Howell, chair of the Senate Finance and Appropriations Committee, did not respond to an email seeking comment.
RICHMOND, Va. (AP) — Virginia Gov. Ralph Northam has asked state lawmakers to leave intact a spending plan for $4.3 billion in federal coronavirus relief money that his administration helped craft and to reject bipartisan changes the Senate is seeking.
In an email to members of a conference committee assigned to work on a compromise bill, State Finance Secretary Joe Flores said the governor is seeking a "quick resolution to the few outstanding items to ensure these resources are put to work for Virginians as soon as possible."
"As such, he is asking for a bill with no amendments — fiscal or policy — reflecting the agreement we negotiated and hammered out prior to the beginning of this special session," Flores wrote in the email, according to a copy obtained by The Associated Press.
Northam's spokeswoman, Alena Yarmosky, declined to comment. "We'll just let the email speak for itself," she said.
The budget plan, as written by Northam and fellow Democrats, sets aside about $800 million to use later as the state continues to deal with the pandemic's impact on the economy. In his email, Flores cites the recent surge in COVID-19 cases spurred by the delta variant. "Therefore, it is imperative that no amendments are included in the final agreement that spend down the $800 million set aside for future COVID-related needs," he wrote.
The Virginia House and Senate gave initial approval Wednesday to the budget legislation, each passing slightly different bills.
The House passed the bill without changes. In the Senate, the chamber passed the bill with a handful of amendments after angry protests from Republicans who said they had been shut out of the budget process and not given a chance to fully debate its provisions.
The bills both call for spending most of Virginia's $4.3 billion share of the American Rescue Plan funding on initiatives aimed at helping small businesses, improving air quality in public schools, bolstering mental health and substance-abuse treatment, increasing broadband access and replenishing the state's unemployment trust fund.
Among the amendments approved by the Senate was one that would give staff of sheriffs offices and regional jails a one-time $5,000 bonus. The spending plan as introduced already included $5,000 bonuses for state police.
In his email, Flores said the governor is asking that the final bill not include additional bonuses for law enforcement or an extension of a 12.5% increase in rates for Medicaid home- and community-based services that care for people with developmental and intellectual disabilities, another amendment that was approved by the Senate.
"We have committed to examine and address these issues in the next few months as we prepare the Governor's 2022-24 biennial budget, and we pledge to work with you on these important funding issues," Flores wrote.
Another amendment approved by the Senate would require the Department of Motor Vehicles to return to allowing walk-in service for transactions at its customer service centers throughout the state. Because of the pandemic, the DMV instituted an appointment-only system for in-person services. The chamber also voted to effectively strip language from the budget that dealt with allowing student-athletes to earn compensation for the use of their name, image or likeness. Republicans argued the issue shouldn't be dealt with through budget legislation in a special session where there is little room for debate or public input. Those amendments were not specifically mentioned in Flores' email.
Senate Republican Leader Tommy Norment said the administration's "inflexibility" was stunning. "That position is so disrespectful, if not bordering on disgusting, as it shuns Medicaid providers and law enforcement again," Norment said.
Sen. Emmett Hanger, a member of the conference committee and the only Senate Republican who voted in favor of the amended spending plan, said the committee is in the process of finalizing a compromise package he believes will get wide support from lawmakers and from Northam.
"I think when the dust settles, he will not object to what we are doing," Hanger said.
"We're embracing some of the amendments and modifying some of the amendments, and for some, we've found other ways of accomplishing the intended purpose of the amendment," he said. He declined to discuss specifics of the plan.
Democratic Sen. Janet Howell, chair of the Senate Finance and Appropriations Committee, did not immediately respond to an email seeking comment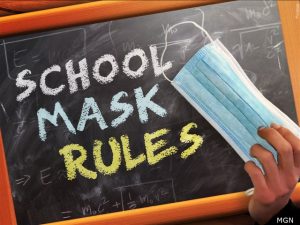 RICHMOND, Va. (AP) — Community college students and staff in Virginia will be required to wear masks while indoors.
Virginia Community College System Chancellor Glenn DuBois said in a letter to college presidents Wednesday that the system will follow guidance from the Centers for Disease Control and Prevention, the Richmond Times-Dispatch reported. That guidance includes layered prevention strategies and vaccinated people wearing masks in settings with substantial levels of transmission.
All 23 of Virginia's community colleges serve localities with substantial or high transmission rates in recent days, DuBois said. Each college can decide when to implement the rule and apply the mandate in a manner that best suits the individual school.
DuBois said he will revisit the mandate when needed. The system isn't requiring students or staff to be vaccinated, unlike most of the state's four-year colleges. Community colleges don't have residence halls and lack the public health infrastructure to maintain personal student health data, DuBois said in May.
Gov. Ralph Northam announced Thursday that state employees will be required to receive a vaccination or undergo weekly tests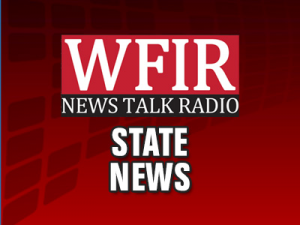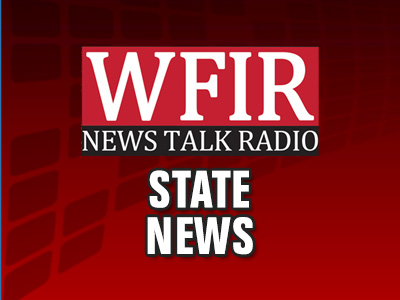 Correctional officials in Virginia say an inmate has been killed in his cell in an apparent attack by another inmate. The Virginia Department of Corrections said in a news release the 63-year-old inmate was pronounced dead on Tuesday night at the Lawrenceville Correctional Center. This incident is being investigated as a homicide. Officials say the victim was serving a 26-yearsentence for crimes including forcible sodomy and aggravated sexual battery. His name is being withheld while officials try to reach his next of kin. Officials say the apparent assailant is serving a 22-year sentence for crimes including robbery, malicious wounding, and assault by an inmate or probationer on an
employee.
LYNCHBURG, Va. (AP) — A Lynchburg judge has upheld most of a lawsuit Liberty University filed against its former leader, Jerry Falwell Jr., after an acrimonious parting last year. The lawsuit survived its first round of legal challenges Friday as Falwell's attorneys argued motions seeking its dismissal before Lynchburg Circuit Judge Fred Watson, The News & Advance reported.
Falwell's departure from the evangelical school in Virginia founded by his father came after Giancarlo Granda, a younger business partner of the Falwell family, said he had a years long sexual relationship with Falwell's wife, Becki Falwell, and that Jerry Falwell participated in some of the liaisons as a voyeur. Falwell denied the report. Falwell has alleged Granda extorted the family, which Granda denied.
Liberty claims Falwell crafted a "well-resourced exit strategy" from his role as president and chancellor at the school in the form of a lucrative 2019 employment agreement while withholding damaging information about the personal scandal that exploded into public view the following year. The agreement included a raise, which Falwell has said amounted to $250,000, and a $2.5 million severance package.
The lawsuit demanding at least $10 million alleged that Falwell breached fiduciary duties to the school and entered into a business conspiracy against it. Fiduciary duties don't include disclosures of personal issues, even embarrassing ones, Vernon Inge, a lawyer representing Falwell, argued Friday. Falwell couldn't be engaged in a business conspiracy with Granda against the university when the men were at odds, he argued.
Inge asked the court to order the university to cut out many pictures and statements in the lawsuit that aren't relevant and are "rife with, frankly, personal attacks."
The question of whether Falwell had a duty to disclose the alleged extortion attempts is for a jury to decide, said Scott Oostdyk, the attorney representing the university.
Falwell's 2019 contract will remain under seal while attorneys file arguments over whether to keep it protected in the next two weeks. Liberty will be able to alter sections of the lawsuit regarding digital and computer property the university alleges Falwell kept unlawfully after his resignation. Attorneys said Friday he kept a computer containing more than 100,000 university's files on it.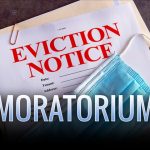 NORFOLK, Va. (AP) — A federal freeze on most evictions enacted last year is scheduled to expire Saturday [today], after President Joe Biden's administration extended the original date by a month. The moratorium, put in place by the U.S. Centers for Disease Control and Prevention in September, was the only tool keeping millions of tenants in their homes. Many of them lost jobs during the coronavirus pandemic and had fallen months behind on their rent.
Landlords successfully challenged the order in court, arguing they also had bills to pay. They pointed out that tenants could access nearly $47 billion in federal money set aside to help pay rents and related expenses.
Advocates for tenants said the distribution of the money had been slow and that more time was needed to distribute it and repay landlords. Without an extension, they feared a spike in evictions and lawsuits seeking to boot out tenants who were behind on their rents.
Virginia's Rent Relief Program helps tenants suffering financial hardship from the pandemic. Fairfax and Chesterfield Counties administer their own programs. As of July 14, more than $308 million had been paid out statewide to support more than 48,000 households, according to the Virginia Department of Housing and Community Development. Virginia and its local governments will ultimately have access to about $1 billion in funds to help renters. The state has launched an awareness campaign, while legal aid attorneys and others are offering to help tenants navigate the application process.
The state is also requiring courts to grant a 60-day continuance for an eviction proceeding when a tenant can demonstrate that their failure to pay was due to the effects of COVID-19. That protection expires at the end of September.
WASHINGTON (AP) — A federal judge has ordered the pretrial detention of a former police officer from Virginia who is accused of ordering guns after he was charged with participating in the Jan. 6 riot at the U.S. Capitol. U.S. District Judge Christopher Cooper agreed Wednesday to keep Thomas Robertson jailed, ruling the former Rocky Mount police officer violated terms of his pretrial release by possessing firearms.
The judge rejected Robertson's suggestion that 34 guns he ordered before June 29, when FBI agents searched his home, are simply World War II collectables. A government inventory of the guns shows that many of them are recent vintage military-style assault weapons, including three M4 shotguns, Cooper said.
A gun dealer in Roanoke, Virginia, told the FBI that Robertson had 34 guns waiting for him to pick up and that he had recently visited the store to handle them. "Here, a reasonable person could draw the inference that Robertson acted with consciousness of guilt in ordering firearms and ammunition for delivery to the gun dealer. It appears that Robertson may have attached the label 'Wedding Photos' to a Venmo transaction that was actually for ammunition, suggesting an effort to avoid detection," the judge wrote.
The town of Rocky Mount fired Robertson and a second officer, Jacob Fracker, accused of storming the Capitol. Robertson has pleaded not guilty to a charge of obstructing an official proceeding. Robertson was freed after his initial arrest but arrested again July 7 after prosecutors urged the judge to revoke his pretrial release.
The judge noted that Robertson is not accused of engaging in any violence on Jan. 6 but said the "strong weight of the evidence" shows he participated in the Capitol riot. "Since that incident, both before and after his indictment, Robertson has expressed pride in his role and enthusiasm for the prospect of future political violence," Cooper wrote.
(note: Robertson and Fracker have been offered an undisclosed plea deal they have until Aug. 11 to accept)
CHARLOTTESVILLE, Va. (AP) — A doctor at the University of Virginia has been arrested and accused of possessing child pornography, according to Charlottesville police and local news outlets.
A cyber-tip led to the arrest of David Lapides of Charlottesville, the city's police department said in a news release Saturday.
Lapides is charged with two counts of possession of child pornography and one count of possession of child pornography with the intent to distribute. He was in custody at the Charlottesville-Albemarle Regional Jail, police said.
Local news outlets report Lapides, 37, is a neurologist at the university's medical center. He's currently on administrative leave, a spokesman told The Daily Progress.
Online court records show Lapides has a bond hearing scheduled for Friday morning. Attempts by The Associated Press to reach a defense attorney listed for Lapides were not immediately successful.
LURAY, Va. (AP) — A body believed to be that of a missing Virginia woman has been found in the Shenandoah National Park, officials said Saturday.
Based on the preliminary identification of the remains, the search for Julia Christine Devlin has been suspended, the park said in a news release.
Devlin, a 55-year-old University of Virginia economics department lecturer, was last seen in Charlottesville on July 14, news outlets reported.
Security footage showed Devlin's car entering the park late that Wednesday, park officials have said. Her sedan was found wrecked and abandoned July 17 on Skyline Drive in the southern part of the park.
Canine teams and officials with the FBI, Albemarle County Sheriff's Office and Virginia Department of Emergency Management assisted in the search effort, along with many search-and-rescue groups, according to Saturday's news release.
The body was found around 10 a.m. in "extremely steep and rough terrain in the southernmost part of the park," the news release said. It was being transported to a medical examiner, who will confirm the identity and determine the cause of death.
Authorities didn't say whether foul play was suspected in the death or where exactly the body was found in relation to the wrecked vehicle.
ARLINGTON, Va. (AP) — President Joe Biden led the kind of campaign rally that was impossible last year because of the pandemic, speaking before nearly 3,000 people in support of a fellow moderate Democrat whose race for Virginia governor could serve as a test of Biden's own strength and coattails.
Biden motorcaded across the Potomac River Friday night to back Terry McAuliffe, a former governor looking for a second term whose centrist leanings in many ways mirror those of the president. The race is seen as an early measure of voters' judgment on Democratic control of all branches of the federal government.
The president stood before an enthusiastic and largely unmasked crowd who gathered around a park pavilion and playground on a warm July night. He emphasized that he shared the same vision as McAuliffe about the need for greater public investments in order to drive economic growth. But Biden was also focused on the political stakes.
"You're not gonna find anyone, I mean anyone, who knows how to get more done for Virginia than Terry," Biden said. "Off-year election, the country's looking. This is a big deal."
Biden pointed to his management of the pandemic and highlighted the economic recovery during the first six months of his term, providing a window into his party's messaging as it tries to maintain narrow margins next fall in both houses of Congress. He also highlighted the relative popularity of his $1.9 trillion COVID-19 relief bill and called for action on his infrastructure plan, much as he has done in official visits to congressional districts expected to see close races next year.
It was a clear return to politics as normal after 2020, when Biden had to speak to supporters who stayed in their cars at drive-in rallies or give remarks in front of sparse and socially distanced audiences. The rock songs and tightly packed people standing before center stage suggested that Democrats will not be waging campaigns via Zoom meetings and conference calls this year.
Protesters against an oil pipeline interrupted Biden and the president took a shot at his 2020 opponent as he told the crowd to not shout them down.
"It's not a Trump rally," Biden said. "Let them holler. No one's paying attention."
McAuliffe's win in his state's gubernatorial primary was one of a string of recent victories by self-styled pragmatic candidates in relatively low-turnout elections — which tend to draw the most loyal base voters — and his race is being carefully watched by Democrats looking to shape their messaging for next year.
"It's an important test for the Biden administration. The margins are so small, and he needs to be able to use his clout to help candidates get across the finish line," said Adrienne Elrod, a senior adviser to Hillary Clinton's 2016 presidential campaign who also worked on Biden's inaugural. "His message is simple: that he is delivering on promises on vaccines, record job growth and infrastructure."
McAuliffe, who previously served as governor from 2014 to 2018, is facing Glenn Youngkin, a political newcomer who made a fortune in private equity. Despite the state trending blue over the last decade, the race is seen as competitive. As one of only two regularly scheduled governor's races this year, is drawing outsize national attention as a potential measuring stick of voter sentiment ahead of the 2022 midterms.
Biden and McAuliffe profile similarly, as moderate Democrats who don't necessarily electrify the party's base but who won their primaries on a promise of electability. The Virginia race could serve as a checkup on Biden's status, and the Democratic National Committee has pledged to spend $5 million to help McAuliffe's campaign this year, a clear signal that the White House has prioritized the race.
Even as much of the Republican Party remains in the thrall of the Donald Trump, Youngkin has positioned himself as a more moderate Republican in a state Trump lost by 10 points in 2020. He has said he was "honored" by the former president's endorsement of his campaign.
Democrats on Friday repeatedly tried to link Youngkin with Trump.
"I tell you what, the guy Terry is running against is an acolyte of Donald Trump, for real," Biden said. "I don't know where these guys come from."
Biden has long been an eager campaigner on the road — and on the rope line — during his time as senator and vice president, and emerged as a successful surrogate in 2018 when Democrats won back control of the House.
But the COVID-19 pandemic eliminated campaigning for the bulk of the 2020 race, and the events that were held for the general election stretch run were socially distant and infrequent. As the pandemic receded this spring, Biden, always the most tactile of politicians, has reveled in interacting with people, spending an hour chatting with supporters at a recent Philadelphia event.
Aides said he was eager to do the same in Arlington on Friday. But privately, there was increased worry about the danger posed by the virus's highly contagious delta variant.
White House press secretary Jen Psaki said Biden would follow federal health guidelines, which offer no restrictions for vaccinated individuals.
Biden has pledged to work with Republicans and has spent enormous political energy on the bipartisan infrastructure deal. But he still went after the GOP on Friday, saying it "offers nothing more than fear, lies and broken promises."
White House aides have pointed to polling that suggests Biden's agenda is broadly popular with voters of both parties, even though it has received little support from GOP lawmakers in Washington. But Republican strategists cast doubt on whether Biden's poll numbers would translate into votes.
While both Biden and McAuliffe have been active in Democratic politics for decades, they have relatively few direct political connections, though McAuliffe ran the state campaign for Biden in 2020. But their political and ideological similarities are extensive.
Virginia's off-year elections have always been looked at as a sort of national bellwether, and "with the Democratic nominee being so philosophically close and similar to Biden, many may see Virginia as a stronger bellwether than usual," said Mark Rozell, a political science professor at George Mason University.
Current Democratic Gov. Ralph Northam, like all Virginia governors, is prohibited from seeking a second consecutive term. The other notable off-year election in 2021, for New Jersey governor, is not expected to be competitive, with Democrats likely maintaining control.
___
Lemire reported from New York. Associated Press writers Matthew Barakat in Falls Church, Va., and Sarah Rankin in Richmond, Va., contributed to this report.