AP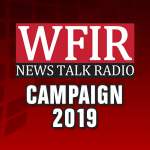 RICHMOND, Va. (AP) _ Virginia Democrats are outraising Republicans in the lead up to a closely watched legislative election. New campaign finance reports show House Democratic candidates have $1 million more cash on hand than House Republicans candidates. That's according to analysis by the nonpartisan Virginia Public Access Project of candidate fundraising for July and August. House Republicans previously held a narrow cash advantage at the end of June.
The new reports show candidates in both parties are receiving huge donations from special interest groups and wealthy out-of-state individuals.
Just four states are having legislative elections this year, and Virginia is the only one where Democrats have a chance of flipping control of the statehouse. Republicans currently have slim majorities in both the state House and the state Senate.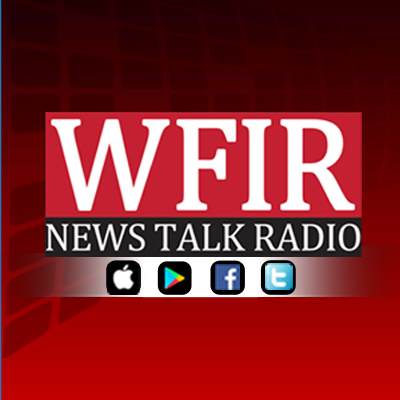 ARLINGTON, Va. (AP) — Police in northern Virginia believe the evacuation of an entire shopping mall this weekend happened because a child shouted inside a movie theater about a shooter.
The reports about a shooting led to a massive police presence Saturday evening at the Ballston Quarter mall in Arlington and search. The Arlington County Police Department says it found no evidence that a shooting took place.
An Arlington County news release on Sunday said a preliminary investigation suggests the unknown male youth entered a theater where a horror movie was playing and shouted— leading people inside to flee and yell for 911 calls. The police investigation is continuing.
Authorities say one person suffered a minor injury while evacuating.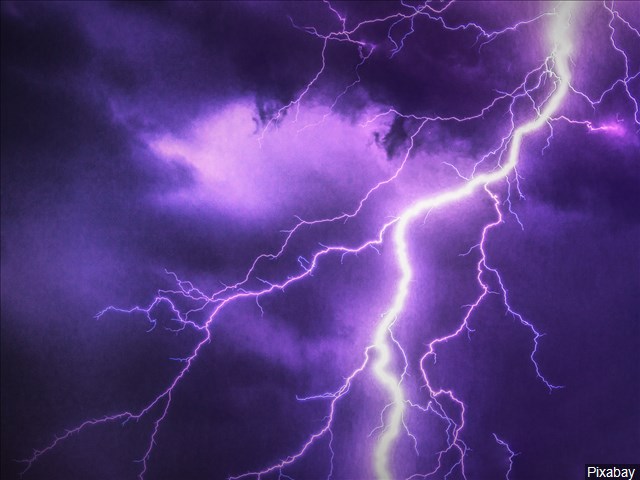 HOT SPRINGS, Va. (AP) — Authorities say a 12-year-old boy has died after being struck by lightning in the Virginia mountains.
Media outlets report the Bath County Sheriff's Office saying the lightning strike occurred Saturday afternoon in the Hot Springs area. The office said the unnamed boy died late Sunday morning.
The office says the local rescue squad initially requested on Saturday a medical airlift for the boy, who wasn't breathing. But it couldn't be arranged due to the bad weather. Instead the boy was transported to Bath Community Hospital and later to Roanoke Carilion Hospital.
The sheriff's agency says the boy was visiting family in the Hot Springs area, but no other details will be released.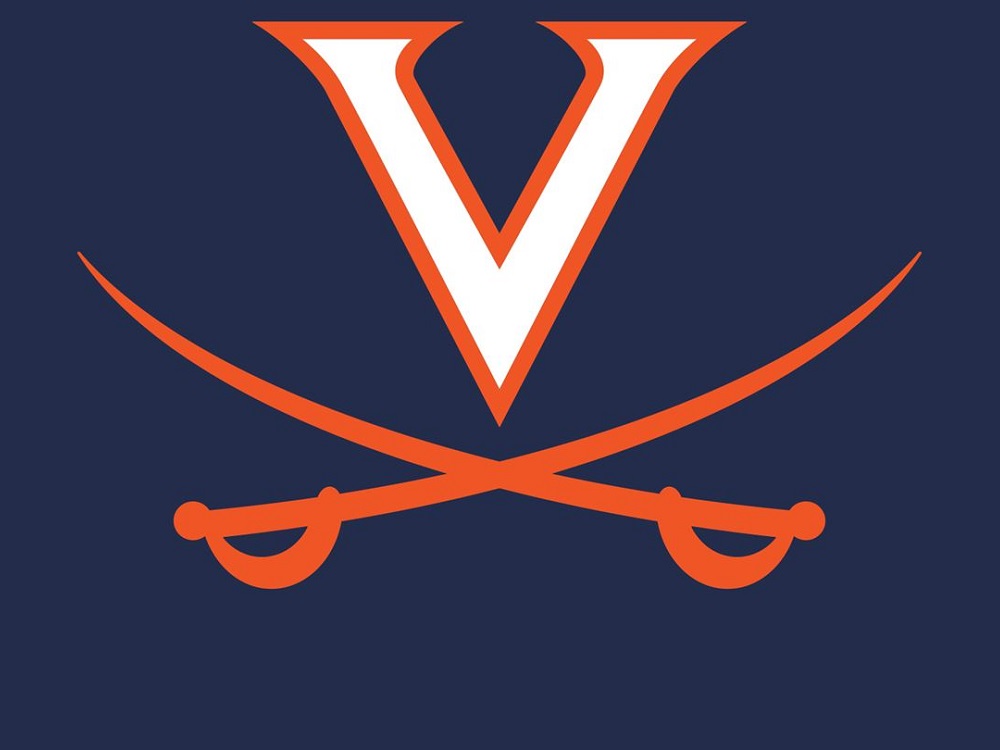 CHARLOTTESVILLE, Va. (AP) — More than five months after Virginia won its first basketball national championship, the school hosted a celebration Friday night, raising a banner to the rafters of John Paul Jones Arena as thousands of boosters and fans showered the players and coaches that made it happen with cheers and adoration.
Coach Tony Bennett said the event was timed so that former members of the program and coaches could enjoy it. A more traditional celebration at the beginning of the next season, he said, would have prevented any former players still competing from attending, and made it difficult for coaches still coaching to enjoy.
Among the players in attendance were De'Andre Hunter, Ty Jerome and Kyle Guy, all of whom left with eligibility remaining for the NBA. Jerome and Guy met with the media before the celebration and agreed that the reality of their accomplishment has still not set in, with Jerome surmising "I don't think it ever will."
Bennett, though, hoped the celebration, filled with video highlights and the presentation of championship rings, would help.
The Cavaliers won their final three games after trailing in the final seconds, and Bennett said when he finally watched the telecasts of the games, he realized that while his mind was racing with strategic thoughts in the moments as they unfolded, watching from his couch highlighted how difficult it was for spectators.
"I was like, 'Oh, this is close,'" he said, sitting upright in his seat for effect. "'What's going to happen? Did we win?'"
Guy, the last of the three drafted this year, said his goal when he came to Virginia was to accomplish everything he could.
"I'm very excited to be here," he added before the celebration, "and celebrate this one last time."
RICHMOND, Va. (AP) — Couples planning to get married in the state will no longer have to disclose their race on their marriage application, Virginia's attorney general said.
Clerks were notified of the change in an email late Friday, about a week after three couples filed a federal lawsuit challenging the state requirement, the Richmond Times-Dispatch reported.
"These changes will ensure that no Virginian will be forced to label themselves in order to get married," Herring said in a statement to the newspaper Friday. "I appreciate the courage these couples showed in raising this issue, and I wish them all the best in their lives together."
In a memorandum to Janet Rainey, director and state registrar of the Division of Vital Records, Herring wrote that circuit court clerks, by law, must ask people seeking a marriage license their race, but he said couples can decline to answer the question. Clerks should issue a marriage license regardless of whether an applicant answers the question, Herring said.
The Division of Vital Records has revised the marriage certificate form so couples know they are free to decline to answer the question.
The lawsuit said one Virginia county provided a list of more than 200 potential races to a couple that questioned the requirement. It included "American," ″Aryan," ″Moor" and "Mulatto."
Civil-rights lawyer Victor Glasberg, who had filed the lawsuit, said Virginia was one of only eight states requiring marriage applicants to disclose their race.
___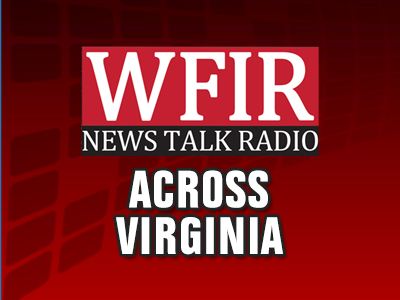 NEWPORT NEWS, Va. (AP) — Police say three teenagers who were shot after a high school football game in Virginia are expected to survive.
Newport News Police said via Twitter on Saturday that the shootings happened at the end of a football game at Todd Stadium on Friday night.
A 14-year-old victim was found in the stadium's parking lot. Two 19-year-olds were found on a street near the stadium. The victims were taken to hospitals for treatment of gunshot wounds. Police say none of the injuries are life-threatening.
Newport News Police Chief Steve Drew told local media that paramedics were already on scene because of the game.
An investigation was ongoing.
DANVILLE, Va. (AP) — The Virginia man who police say killed the wife, son and mother-in-law of a minor league baseball pitcher has been formally arraigned.
Officials with the Pittsylvania Juvenile and Domestic Relations District Court said by phone Thursday that Matthew Bernard was arraigned on three counts of first-degree murder and weapons-related charges. The 18-year-old is being held in jail without bail.
Authorities say Bernard killed his sister, Emily Marie Bivens, and her 1-year-old son Cullen Bivens, and her mother, Joan Bernard, in late August.
Emily Bivens was married to Blake Bivens , a pitcher for the Montgomery Biscuits, a Double-A affiliate of the Tampa Bay Rays. Cullen Bivens was the couple's 1-year-old child.
Court officials said Bernard's court-appointed attorney is James Martin. He did not immediately respond to a phone message seeking comment.
ALEXANDRIA, Va. (AP) – Virginia Lt. Gov. Justin Fairfax has filed a $400 million lawsuit against CBS, alleging the company defamed him when it broadcast interviews with two women who have accused him of sexual assault. The lawsuit filed in federal court Thursday alleges nobody at the company investigated or adequately fact-checked the allegations made by Meredith Watson or Vanessa Tyson before airing them. It says CBS's actions have damaged Fairfax's reputation and ability to earn a living. Fairfax has adamantly denied the women's allegations and said their actions were politically motivated. The women leveled their allegations at a moment when he seemed poised to ascend to the governor's post. Virginia's governor was facing calls to resign over a racist photo. The Associated Press sent a request for comment to CBS.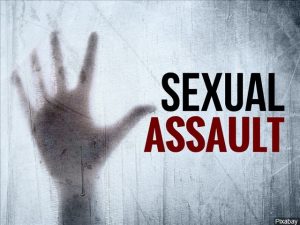 RICHMOND, Va. (AP) – Virginia Attorney General Mark Herring says consumers should be wary about a newly launched product marketed as a way for victims to self-administer a sex assault evidence kit. Herring's office said in a news release Tuesday that evidence from that type of kit could be ruled inadmissible in a criminal proceeding because of chain of custody issues. The news release also says the products could delay or prevent survivors from connecting with health care resources and sources of support. Herring's office says other attorneys general from around the county as well as survivors' advocacy organizations have warned against using the products.