AP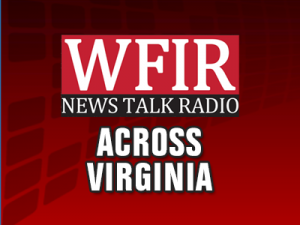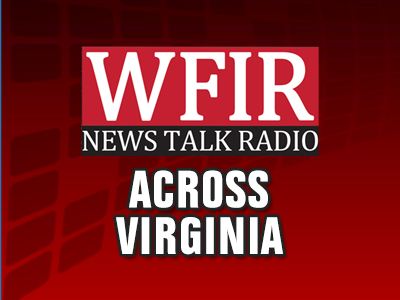 NORFOLK, Va. (AP) — A former Tidewater Virginia sheriff was sentenced Friday to 12 years in prison for bribery and money laundering.
Former Norfolk Sheriff Bob McCabe apologized to the court before the sentence was issued, news outlets reported. McCabe was ordered into custody in August after he was convicted of 11 counts of fraud, conspiracy and money laundering.
McCabe served as Norfolk's sheriff from 1994 to 2017. He was already under federal investigation when he abruptly resigned in 2017 and was indicted two years later.
McCabe was accused of using his position to solicit bribes and campaign donations from people linked to two companies that had large Norfolk City Jail contracts. While McCabe admitted violating campaign finance laws and getting loans and gifts from businessmen, he denied taking bribes. He testified that he consistently waited until the last minute to file campaign finance reports and probably failed to report some contributions and expenditures, but claimed it was never intentional.
U.S. District Judge Arenda Wright Allen disputed McCabe's claims that he'd simply made mistakes, calling his bribery scheme "sophisticated and very intricate."
"In the court's opinion, you were guilty beyond all doubt," Allen said. "It's not a mistake, it's a crime — a 22-year crime."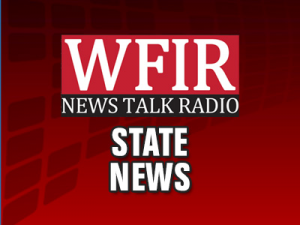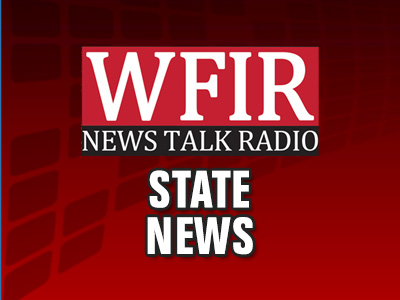 RICHMOND, Va. (AP) — Federal officials have accused a company that runs a Virginia facility breeding dogs for research of violating animal welfare law and recently seized at least 145 beagles found to be in "acute distress," according to a lawsuit filed Thursday.
The Envigo RMS facility in Cumberland County has been under increasing scrutiny for months, drawing concerns from animal rights groups, members of Congress and Virginia lawmakers, who passed animal welfare measures this year intended to tighten up the facility's requirements and strengthen state oversight.
Repeated federal inspections since Envigo acquired the facility in 2019 have resulted in dozens of violations, including findings that dogs had received inadequate medical care and insufficient food, were housed in filthy conditions, and some had been euthanized without first receiving anesthesia. Hundreds of dogs have also been found dead at the facility, according to inspections.
"Despite being on notice since July 2021 that the conditions at its Cumberland facility fall far below the (Animal Welfare Act's) minimum standards, Envigo has failed to take the necessary steps to ensure that all of the beagles at its facility are provided humane care and treatment and that the Cumberland facility is operating in compliance with the (act)," said the complaint filed in U.S. District Court for the Western District of Virginia.
Court records do not list an attorney for Envigo. A spokesman said the company was working on a statement and would have a response at some point Friday.
According to the complaint, agents from the U.S. Department of Agriculture's Office of Inspector General and other law enforcement officers began executing a federal search warrant at the facility Wednesday. As of Thursday's filing of the complaint, 145 dogs and puppies veterinarians found to be in acute distress had been sized, the lawsuit said.
The government is requesting that a judge declare Envigo has repeatedly violated the Animal Welfare Act and restrain the company from further violations.
"Envigo is failing to meet the minimum standards for handling and housing the beagles, resulting in the unnecessary suffering and, at times, death of beagles at the Cumberland Facility," the complaint said.
According to the complaint, the facility has housed up to 5,000 beagles since July 2021. It alleged staffing has been "paltry" and the attending veterinarian has failed to provide and oversee adequate care.
"Rather than spend the money to meet the minimum standards … Envigo has employed a paltry number of employees and elected to euthanize beagles or allowed beagles to die from malnutrition, treatable and preventable conditions, and injuries resulting from beagles being housed in overcrowded and unsanitary enclosures or enclosures that contain incompatible animals," the complaint said.
It cites a finding from a July 2021 inspection report that found Envigo had euthanized dozens of beagles over the course of months rather than provide care for injuries caused when a body part like an ear or tail was pulled through a kennel wall by a dog next door.
As for the dogs that have been found dead, the complaint alleges animal care technicians with no formal training are allowed to make the decision about whether a necropsy should be performed.
Medical records reviewed during the July 2021 inspection indicated that for 173 puppies, Envigo staff could not identify a cause of death because the bodies had already begun decomposing.
The complaint noted that inspectors have found unsanitary conditions, including an "extensive, widespread pest problem," overcrowded enclosures and buildups of feces, urine and other waste.
Envigo, which has a business mailing address in Indiana, registered as a Virginia LLC in 2019, the complaint said. It acquired LabCorp's Covance Research Products business, including the Cumberland facility, in June 2019.
The company has worked to make improvements at the site, including reducing the total number of dogs on site, raising pay, increasing staff training and enhancing cleaning processes, according to a statement a spokesman provided The Associated Press earlier this year.
In March, Virginia's U.S. senators, Mark Warner and Tim Kaine, called for federal inspectors to strip the facility of its license. And a month earlier, U.S. Rep. Elaine Luria and six other representatives wrote to the Animal and Plant Health Inspection Service, raising similar concerns about why Envigo's license had not been suspended.
PETA, the Norfolk-based animal rights group, conducted a months-long undercover investigation into the facility in 2021 and filed a complaint with the U.S. Department of Agriculture in October of that year, prompting inspections, senior vice president Daphna Nachminovitch said Friday. The group has been sounding the alarm about the facility for months.
Nachminovitch credited federal officials for "finally" taking "decisive action."
"PETA finds suffering like this every time we crack open an operation like Envigo, and this needs to be the beginning of the end for this hideous beagle-breeding mill," Nachminovitch said in a statement.
BUFFALO, N.Y. (AP) — A white 18-year-old wearing military gear and live streaming with a helmet camera opened fire with a rifle at a supermarket in Buffalo, killing 10 people and wounding three others Saturday in what authorities described as "racially motivated violent extremism."
Police said he shot 11 Black and two white victims before surrendering to authorities in a rampage he broadcast live on the streaming platform Twitch.
Later, he appeared before a judge in a paper medical gown and was arraigned on a murder charge.
"It is my sincere hope that this individual, this white supremacist who just perpetrated a hate crime on an innocent community, will spend the rest of his days behind bars. And heaven help him in the next world as well," said Gov. Kathy Hochul, speaking near the scene of the attack.
The massacre sent shockwaves through an unsettled nation gripped with racial tensions, gun violence and a spate of hate crimes. In the day prior to the shooting, Dallas police said they were investigating a series of shootings in Koreatown as hate crimes. The Buffalo attack came just one month after another mass shooting on a Brooklyn subway train wounded 10 people.
The suspected gunman in Saturday's attack on Tops Friendly Market was identified as Payton Gendron, of Conklin, New York, about 200 miles (320 kilometers) southeast of Buffalo.
It wasn't immediately clear why Payton had traveled to Buffalo and that particular grocery store. A clip apparently from his Twitch feed, posted on social media, showed Gendron arriving at the supermarket in his car.
The gunman shot four people outside the store, three fatally, said Buffalo Police Commissioner Joseph Gramaglia. Inside the store, security guard Aaron Salter, a retired Buffalo police officer, fired multiple shots. A bullet hit the gunman's bulletproof armor but had no effect, Gramaglia said.
The gunman then killed the guard, the commissioner said, then stalked through the store shooting other victims.
Police entered the store and confronted the gunman in the vestibule. He put his rifle to his own neck, but two officers talked him into dropping the gun, Gramaglia said.
"This is the worst nightmare that any community can face, and we are hurting and we are seething right now," Buffalo Mayor Byron Brown said at the news conference. "The depth of pain that families are feeling and that all of us are feeling right now cannot even be explained."
Twitch said in a statement that it ended Gendron's transmission "less than two minutes after the violence started."
A law enforcement official told The Associated Press that investigators were looking into whether he had posted a manifesto online. The official was not permitted to speak publicly on the matter and did so on the condition of anonymity.
Buffalo police declined to comment on the document, circulated widely online, that purports to outline the attacker's racist, anti-immigrant and antisemitic beliefs, including a desire to drive all people not of European descent from the U.S. It said he drew inspiration the man who killed 51 people at two mosques in Christchurch, New Zealand, in 2019.
At the earlier news briefing, Erie County Sheriff John Garcia pointedly called the shooting a hate crime.
"This was pure evil. It was (a) straight up racially motivated hate crime from somebody outside of our community, outside of the City of Good Neighbors … coming into our community and trying to inflict that evil upon us," Garcia said.
Among the dead was Ruth Whitfield, the 86-year-old mother of a retired Buffalo fire commissioner.
"My mother was a mother to the motherless. She was a blessing to all of us," former Fire Commissioner Garnell Whitfield told the Buffalo News.
Witnesses Braedyn Kephart and Shane Hill, both 20, pulled into the parking lot just as the shooter was exiting.
"He was standing there with the gun to his chin. We were like what the heck is going on? Why does this kid have a gun to his face?" Kephart said. He dropped to his knees. "He ripped off his helmet, dropped his gun, and was tackled by the police."
Officials said the rifle Gendron used in the attack was purchased legally but that the magazines he used for ammunition were not allowed to be sold in New York.
President Joe Biden in a statement said he and the first lady were praying for the victims and their families.
"We still need to learn more about the motivation for today's shooting as law enforcement does its work, but we don't need anything else to state a clear moral truth: A racially motivated hate crime is abhorrent to the very fabric of this nation," he said. "Any act of domestic terrorism, including an act perpetrated in the name of a repugnant white nationalist ideology, is antithetical to everything we stand for in America."
Tops Friendly Markets released a statement saying, "We are shocked and deeply saddened by this senseless act of violence and our thoughts and prayers are with the victims and their families."
The shooting came little more than a year after a March 2021 attack at a King Soopers grocery in Boulder, Colorado, that killed 10 people. Investigators have not released any information about why they believe the man charged in that attack targeted the supermarket.
NAACP President Derrick Johnson issued a statement in which he called the Buffalo shooting "absolutely devastating."
"Hate and racism have no place in America," he said.
The Rev. Al Sharpton called on the White House to convene a meeting with Black, Jewish and Asian leaders to demonstrate a federal commitment to combating hate crimes.
More than two hours after the shooting, Erica Pugh-Mathews was waiting outside the store, behind police tape.
"We would like to know the status of my aunt, my mother's sister. She was in there with her fiancé, they separated and went to different aisles," she said. "A bullet barely missed him. He was able to hide in a freezer but he was not able to get to my aunt and does not know where she is. We just would like word either way if she's OK."
___
Associated Press reporters Eric Tucker in Washington and Aaron Morrison in New York City contributed to this report. Balsamo reported from Washington and Collins reported from Hartford, Connecticut.
The official cautioned the investigation was in its preliminary stages and that authorities hadn't yet discerned a clear motive, but were investigating whether the shooting was racially motivated.
The supermarket is in a predominately Black neighborhood, about 3 miles (5 kilometers) north of downtown Buffalo. The surrounding area is primarily residential, with a Family Dollar store and fire station near the store.
Witnesses reported the gunman was wearing military-style clothing and body armor, one of the officials said
Braedyn Kephart and Shane Hill, both 20, pulled into the parking lot just as the shooter was exiting. They described him as a white male in his late teens or early twenties sporting full camo, a black helmet and what appeared to be a rifle.
"He was standing there with the gun to his chin. We were like what the heck is going on? Why does this kid have a gun to his face?" Kephart said. He dropped to his knees. "He ripped off his helmet, dropped his gun, and was tackled by the police."
Police closed off the block, lined by spectators, and yellow police taped surrounded the full parking lot. Mayor Byron Brown and Erie County Executive Mark Poloncarz were at the scene late Saturday afternoon, gathered in a parking lot across the street from the Tops store and expected to address the media.
Gov. Kathy Hochul tweeted that she was "closely monitoring the shooting at a grocery store in Buffalo," her hometown. She said state officials have offered help to local authorities. The Erie County Sheriff's Office said on social media that it ordered all available personnel to assist Buffalo police.
The shooting came little more than a year after a March 2021 attack at a King Soopers grocery in Boulder, Colorado, that killed 10 people. Investigators have not released any information about why they believe the man charged in that attack targeted the supermarket.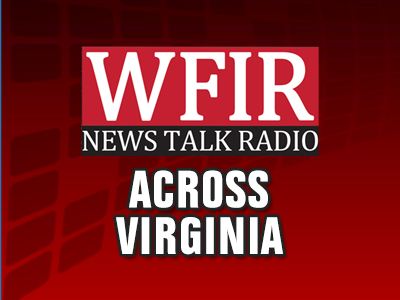 RICHMOND, Va. (AP) — A federal jury convicted on Friday three members of a Virginia family of conspiring to coerce another family member to perform domestic services by verbally assaulting and physically abusing the victim over 12 years, according to a federal prosecutor.
Zahida Aman, 80; Mohammed Rehan Chaudhri, 48, and Mohammad Nauman Chaudhri, 54, each were convicted of conspiracy to commit forced labor, Jessica D. Aber, U.S. Attorney for the Eastern District of Virginia, said in a news release.
Evidence and court records showed that in 2002, the victim married Aman's son and the brother of defendants Nauman and Rehan Chaudhri. The woman lived in the home of the defendants, and over the next 12 years, the three defendants forced her to perform domestic services.
The victim, a native of Pakistan, had temporary immigration status in the U.S., but Aman took the victim's immigration documents and also threatened her with deportation if she didn't obey their demands, prosecutors said. The defendants also threatened to separate the victim from her children to coerce her labor, according to the news release.
A sentencing date for the three has not been set yet.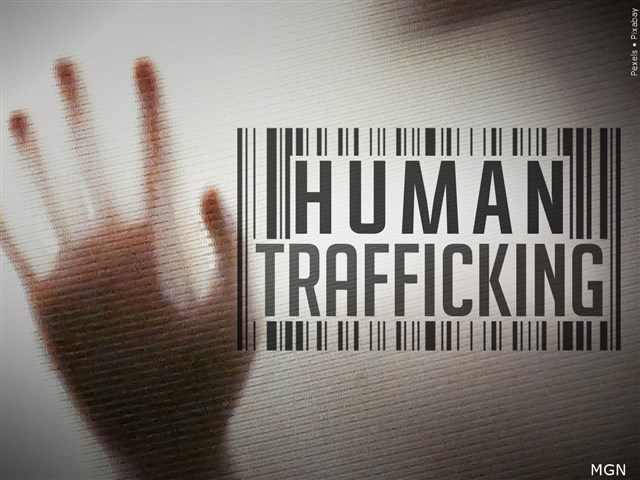 ALEXANDRIA, Va. (AP) – A federal judge has ruled that a lawsuit against two former police officers accused of protecting a sex trafficking ring in northern Virginia in exchange for sex can move forward.
The former Fairfax County officers had asked a judge at a hearing Friday in U.S. District Court in Alexandria to have the case tossed out. In a ruling issued Wednesday, the judge tossed out some counts on technicalities but is allowing the case to go forward. The dismissed counts can be refiled to comply with technical failings.
A Costa Rican woman identified in the lawsuit only as "Jane Doe" says the officers would tip off her traffickers about upcoming sting operations so they could avoid detection.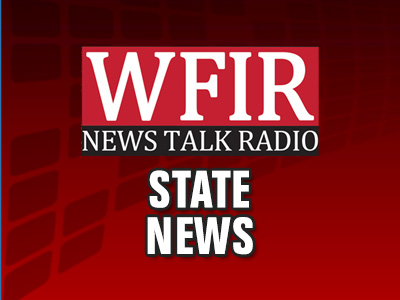 WILSONS, Va. (AP) – Several property owners in Virginia are suing the state Department of Wildlife Resources over a state law that allows hunters to retrieve their hunting dogs from private property.
A number of states allow hunters to retrieve their dogs without permission from property owners under certain circumstances. But Virginian's law says hunters are allowed to retrieve dogs even when the property owner has specifically denied access.
The property owners allege that allowing hunters to go on their property without permission amounts to an uncompensated taking of their land. However, the Virginia Hunting
Dog Alliance says the vast majority of hunters are considerate of landowners and want to continue Virginia's centuries-old tradition of hunting with dogs.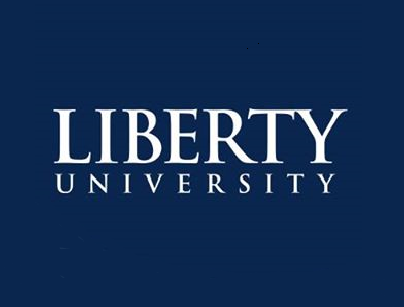 RICHMOND, Va. (AP) – A settlement has been reached in a lawsuit twelve women brought last summer against Liberty University, accusing the Christian institution of mishandling cases of sexual assault and harassment.
That's according to court documents filed Wednesday. A notice of dismissal filed by the plaintiffs' attorney, Jack Larkin, says the case has been settled but provided no details about the terms.
The development comes as the private, evangelical school in Lynchburg, Virginia, faces continued scrutiny over its handling of sex assault cases. It recently acknowledged the U.S. Department of Education is reviewing its compliance with the Clery Act, which requires universities to
maintain and disclose crime statistics and security information.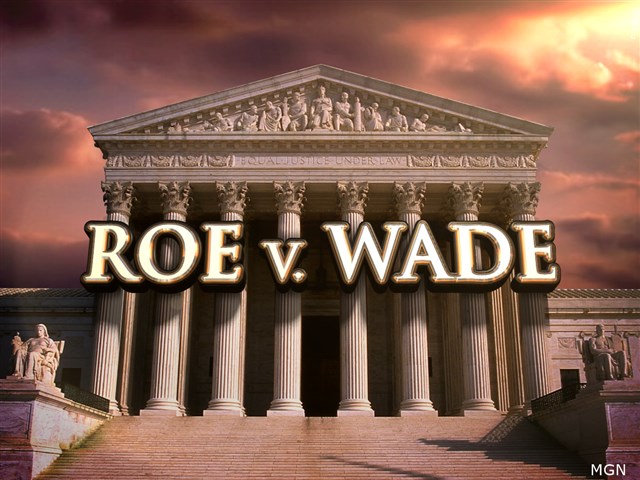 FALLS CHURCH, Va. (AP) – Fairfax County officials have rebuffed a request from Virginia Gov. Glenn Youngkin to establish a security perimeter around the neighborhoods of Supreme Court justices living in the county who have faced protests outside their homes.
Youngkin, a Republican, made the request Wednesday in a letter to the county board of supervisors. He said such protests should not be allowed. Judges have seen home protests following the leak of a draft opinion that would overturn the Roe v. Wade abortion-rights decision. But Fairfax County Board of Supervisors Chair Jeff McKay said Youngkin's request is too drastic and would infringe on protesters' First Amendment rights.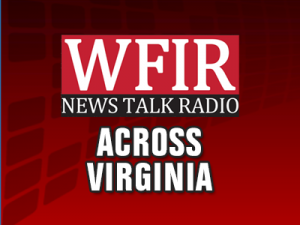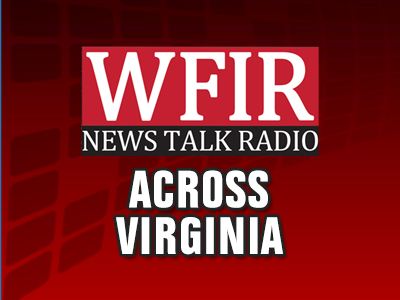 Virginia Capitol Police are investigating after a bullet pierced a window at the office of the Attorney General in downtown Richmond. News outlets report that police said officers were called to the Barbara Johns Building on Monday evening and found a small round hole at the top of the window. The Attorney General's office says housekeeping staff found the bullet in a sixth-floor office. The Attorney General's office says there's "no indication that this incident was targeted at the OAG specifically or any individual employee." Capitol Police say there will be additional patrols in the area in coming days and an increased presence at the building for the foreseeable future.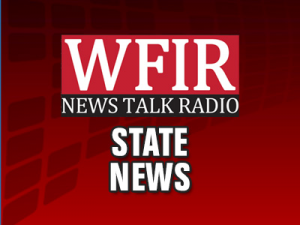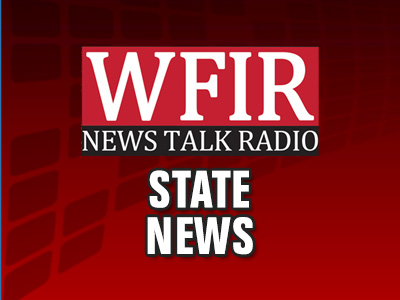 NEW YORK (AP) — Workers at a Target store in Christiansburg, Virginia, filed paperwork Tuesday with federal labor regulators to hold a union election, joining a wave of union organizing at other retailers around the country.
Workers at the store, which employs about 100, are seeing their pay not keeping pace with surging costs for basics like food and rent, said Adam Ryan, who has been working at the Christiansburg store for five years and founded Target Workers Unite in 2019. He also noted employees feel like they are having to do too many tasks, from filling online orders to unloading trucks.
"The cost of living is going up and their pay isn't meeting that," said Ryan, 34, who filed the petition with the National Labor Relations Board. "That is causing a lot of anxiety and stress. People are stretched too thin. They need more support and compensation."
He said the filing was sparked by veteran workers at the Christiansburg store organizing a petition in April demanding additional pay.
Ryan said he collected more than 30 authorization cards from workers at the store, about 30% of the staff, enough to meet the threshold mandated by NLRB, although the signatures still need to be reviewed. Ryan said he is hoping for other stores to join in, noting that Target workers are watching labor organizing at other companies. The Minneapolis-based company has about 350,000 employees.
Target said in statement Tuesday that it is committed to listening to its workers and creating an environment of mutual trust.
"We want all team members to be better off for working at Target," the company said. Target cited industry leading starting hourly wages of $15 to $24, expanded health care benefits, personalized scheduling and opportunities for career growth. It said it raised the starting wage at its Christiansburg store last fall and increased wages for longer-tenured workers.
The Target workers filing comes as nearly 60 Starbucks locations around the country have voted to unionize.
The fledgling Amazon Labor Union scored a victory last month at an Amazon warehouse on New York City's Staten Island, becoming the first U.S. Amazon warehouse to be unionized. But Amazon workers in a later election in a nearby facility rejected a union bid.
Meanwhile, the final outcome of a separate union election at an Amazon warehouse in Bessemer, Alabama, is still up in the air with several hundred outstanding challenged ballots hanging in the balance. Hearings to review those ballots are expected to begin in the coming weeks.