AP
RICHMOND, Va. (AP) — Virginia Attorney General Mark Herring says heavily armed private militias could be in violation of state law if they mimic police functions like crowd control.
Herring's advisory opinion comes just days before lawmakers discuss gun laws at a Capitol meeting in what's expected to be a contentious atmosphere.
A Democratic lawmaker asked Herring for the advisory opinion because she said private militia members intimidated gun-control supporters at a recent legislative session. Gun laws have become a top issue in Virginia after a mass shooting earlier this year in Virginia Beach.
Gun-rights advocate Philip Van Cleave said Herring's advisory opinion unfairly villainized legal gun owners.
Armed militia groups patrolled a 2017 white nationalist rally in Charlottesville that erupted in violence. They said they were protecting free speech.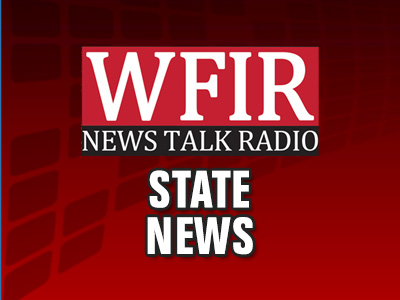 WINCHESTER, Va. (AP) — More than 100 animals, including water buffalo, tigers and lions, have been seized from a roadside zoo in Virginia with a history of complaints.
The Virginia Attorney General's Office said Friday it joined with state and local authorities to carry out the seizures Thursday and Friday to investigate animal cruelty allegations at Wilson's Wild Animal Park in Winchester.
A search warrant shows nearly 120 animals were seized, including parrots, six camels, 36 goats and two Capuchin monkeys.
Michael Kelly, spokesman for Attorney General Mark Herring, said animal-control and animal-rescue organizations are caring for the animals pending an Aug. 29 court hearing.
Federal inspectors have cited the zoo multiple times for violations.
The zoo's website says it's closed until further notice. A zoo spokeswoman didn't immediately return messages Friday.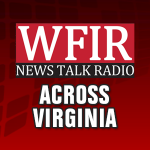 RICHMOND, Va. (AP) — A local chapter of the NAACP is suing a Virginia county in an effort to change the names of schools named in honor of Confederate leaders. The Hanover County chapter of the NAACP said Friday that it was filing a federal lawsuit challenging the school names on constitutional grounds. The group says the county is forcing black students to attend schools that venerate Confederate imagery in violation of both the First and Fourteenth Amendments. The lawsuit said the county is compelling speech in support of "a legacy of segregation and oppression." The Hanover Board of Supervisors recently ousted a school board member who voted to change the names of Lee-Davis High School and Stonewall Jackson Middle School. A county spokesman declined to comment on the lawsuit.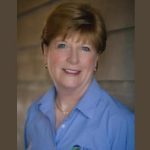 MONETA, Va. (AP) – The only survivor of a 2015 attack where a disgruntled former employee shot and killed two Virginia journalists is suing the television station whose on-camera interview she was appearing in. The Roanoke Times reports Vicki Gardner is suing WDBJ for $6 million in damages in an amended civil complaint. Gardner says WDBJ was negligent in hiring Vester Lee Flanagan II, who wounded her and killed journalists Alison Parker and Adam Ward then himself. Flanagan had been fired two years prior for reportedly threatening behavior. Gardner's lawsuit says WDBJ didn't properly screen Flanagan, who had similar issues with previous employers. Gardner filed the suit in 2017, but the defense contended some of the negligence claims were flawed. The suit was shortened Thursday and seeks $3 million less and fewer claims.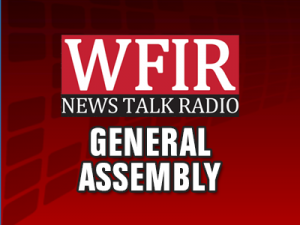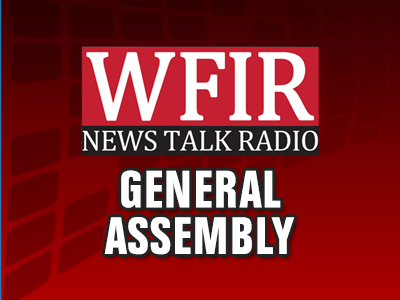 RICHMOND, Va. (AP) – The largest LGBTQ-rights organization in the U.S. says it's planning to invest heavily to help Democrats flip Virginia's legislature. The Human Rights Campaign announced Thursday a new campaign to help mobilize Virginia voters who prioritize LGBTQ-friendly policies. HRC President Alphonso David said the group sees an opportunity to make an impact in Virginia's elections. The campaign will include direct mail and field operations. Officials said spending would be in the "six-figure" range. Only four states are having legislative elections this year and Virginia's is the only one where partisan control is up for grabs. Republicans currently have
a slim majority in both the state House and Senate.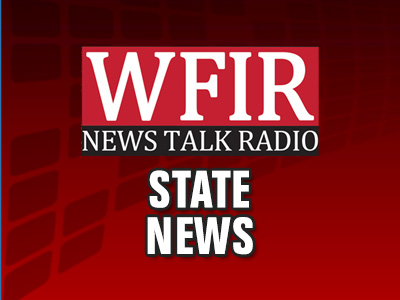 CHARLOTTESVILLE, Va. (AP) _ The widows of two Virginia troopers killed in a helicopter crash during the deadly Unite the Right rally in Charlottesville are now suing the state and others over their husbands' deaths. The Daily Progress reports Amanda Bates and Karen Cullen filed separate wrongful death lawsuits Monday against Virginia, the Secretariat of Public Safety and Homeland Security and state police. H. Jay Cullen and Berke M.M. Bates had been monitoring the  rally on Aug. 12, 2017, when their helicopter crashed. Federal investigators expect to issue their findings on the crash next year. A primary report suggests the aircraft's main rotor system or tail rotor likely malfunctioned and caused it to spin out of control. The lawsuits say the
helicopter had a history of malfunctions, including the tail rotor issues.
CHARLOTTESVILLE, Va. (AP) – Charlottesville residents are marking the second anniversary of a deadly white nationalist rally with a series of peaceful community events. About 20 people gathered Monday afternoon for a moment of silence at the site where an avowed white nationalist plowed a car into a crowd of people, killing 32-year-old Heather Heyer and injuring dozens more. Flowers and signs decorated a memorial to Heyer. The Aug. 12, 2017, rally drew a mix of violent far-right extremists. Brawls broke out with anti-racism protesters, and authorities eventually forced the crowds to disperse. The car attack came later as peaceful counterprotesters were marching through downtown. Two state troopers who had been involved in surveillance were killed when their helicopter crashed. Other events marking the second anniversary included a ballet performance and a worship service.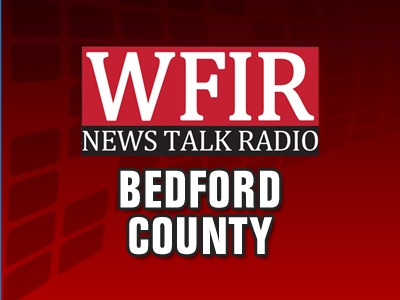 RICHMOND, Va. (AP) – A Virginia craft beer brewer is getting into the hard apple cider business with the state's help.Gov. Ralph Northam announced Friday that Apocalypse Ale Works in Bedford County is spending $300,000 to build Legacy Cider. News outlets report the new cidery will be attached to Apocalypse Ale Works' existing production facility. Legacy Cider and Apocalypse owner Doug John says the current business climate is perfect for expansion, adding that the state's climate also is perfect for apples.Northam approved a $12,000 grant through the state's Agriculture and Forestry Industries Development Fund. The new cidery plans to create up to eight new jobs and rely solely on Virginia apples. It's expected to purchase about 12,150 bushels of Virginia-grown apples over the next three years.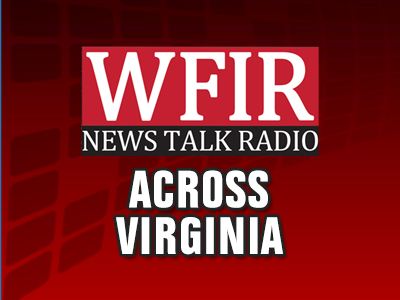 CHARLOTTESVILLE, Va. (AP) — A white supremacist group member sentenced to more than three years in prison for attacking protesters at a white nationalist rally in Virginia is asking a federal judge to free him on bond while he appeals.Benjamin Daley is one of four Rise Above Movement members who pleaded guilty to a riot conspiracy charge. He wants to be released to the custody of his parents in Oregon and monitored electronically while on home confinement.U.S. District Judge Norman Moon didn't immediately rule on Friday's written request by Daley's attorneys. Moon set an Aug. 16 deadline for Daley and co-defendants Michael Miselis and Thomas Gillen to submit briefs on their bond requests.Prosecutors said the group members engaged in other racist and anti-Semitic activity before the August 2017 white nationalist rally in Charlottesville.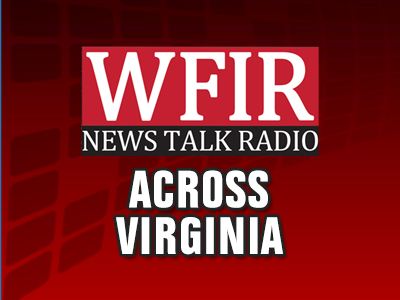 STAFFORD, Va. (AP) — A Virginia jury has recommended an 81-year prison sentence for a former police officer convicted of trying to hire a hit man while she was jailed on other charges.The Free Lance-Star reports that jurors on Friday convicted 39-year-old Cassie Crisano of three counts of attempted capital murder and three counts of soliciting capital murder. She was acquitted of three conspiracy charges.Crisano, a former officer for the Prince George's County Police Department in Maryland, was convicted of trying to arrange for someone to kill witnesses against her: a Stafford police detective, a former friend and the father of her youngest child.The judge who is scheduled to sentence Crisano on Nov. 8 can reduce her recommended sentence but cannot give a longer sentence than the one suggested by jurors.