AP
NEW YORK (AP) — An 18-year-old Barnard College freshman has been fatally stabbed in a park in Manhattan.
"With broken hearts, we share tragic news about the death of one of our students," Barnard President Sian Leah Beilock said late Wednesday in a letter to the campus. "This is an unthinkable tragedy that has shaken us to our core."
The letter identified the student as Tessa Majors and said she was fatally wounded during an armed robbery near Barnard's campus. Barnard College is part of Columbia University.
Police said they responded to an assault report at around 5:30 p.m. and found an unconscious woman, who had been stabbed multiple times. She died at a hospital.
There have been no arrests.
The teen's parents, who live in Charlottesville, Virginia, headed to New York after learning the tragic news, her grandparents told New York's Daily News.
Her grandfather, Andrew Burton, called her "a lovely, lovely girl — very, very smart and sweet."
Isabel Jauregui, a Barnard student who works on the Columbia Spectator campus newspaper, told The New York Times that students were on edge.
RICHMOND, Va. (AP) — Virginia Gov. Ralph Northam is pushing for more money to help clean up the Chesapeake Bay and promote the state's nascent offshore wind industry.
Northam unveiled part of his forthcoming budget proposal Wednesday that includes $400 million in new money for efforts aimed at cleaning the Chesapeake Bay. That includes upgrading wastewater treatment plans and restoring oyster reefs.
Northam also announced proposed new funding for land conservation and a revolving loan fund to help clean energy efforts.
The governor said he wants to fund upgrades at the Portsmouth Marine Terminal aimed at making Virginia an East Coast hub for the offshore wind industry.
The state's largest electric utility recently announced plans to seek approval to build what it says would be the largest offshore wind project in the U.S. off the Virginia coast.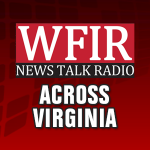 RICHMOND, Va. (AP) — A new state report found that many Virginians on Medicaid often go to emergency rooms for dental issues that could have been prevented or treated at a dentist's office. A recently released report by the Department of Medical Assistance Services found that about 16,000 Medicaid recipients visited emergency rooms about 19,000 times in 2018. More than half of those 16,000 were treated for "non-traumatic dental conditions" like tooth aches and loose teeth. The majority of emergency room visits were by adult Medicaid recipients, who do not qualify for preventative dental coverage like children do. Virginia has struggled to contain Medicaid costs, which have increasingly taken up a larger share of the state's budget.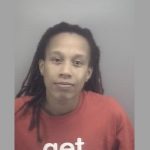 VIRGINIA BEACH, Va. (AP) — A former housekeeper at a historic Virginia Beach hotel was sentenced this week to 30 days in jail for stealing a guest's $35,000 diamond ring.
Chrystal Monique Gregory, 28, pleaded guilty to grand larceny in August. Prosecutors said she used an employee key to break into an Ohio couple's suite at The Cavalier hotel. Once inside, she entered a master code to open a safe where the victims left the 2¼-carat diamond engagement ring. It featured a platinum and gold band and diamonds encrusted along the centerpiece, an appraiser found.
Police discovered photos on Gregory's phone of the victim's driver's license, which had been in the safe, as well as pictures of other pieces of jewelry taken from the hotel, a police statement of facts obtained by new outlets said. The ring was never recovered, prosecutor's office spokeswoman Macie Allen added.
State sentencing guidelines suggested probation for Gregory, the prosecutor's office told The Virginian-Pilot. She had no prior criminal record.
The theft happened last summer, a few months after the 92-year-old luxury hotel reopened following an $85 million renovation. A marker outside the hotel describes The Cavalier as "emblematic of Virginia Beach's transformation from small town to major resort during the Roaring Twenties."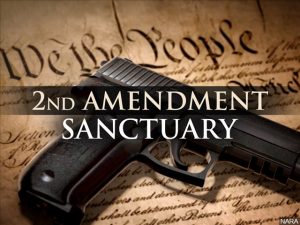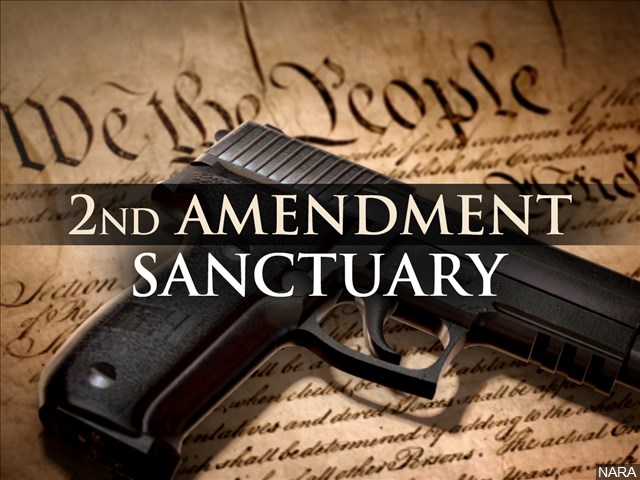 BEDFORD, Va. (AP) — Another county in Virginia has officially declared itself a sanctuary for Second Amendment rights as Democrats take control of the state government in Richmond.
The Bedford County Board of Supervisors approved the sanctuary resolution Monday night at a meeting attended by more than 1,000 residents.
More than 40 people spoke during the meeting's public comment section, expressing concerns about gun-control bills in the state legislature.
The resolution is not legally binding. But it expresses the board's position that public money should not be used to restrict the Second Amendment rights in the county or to help federal or state agencies in doing so.
Several counties have voted to defend gun rights after the Nov. 5 elections put Democrats in control of the Statehouse. Democratic Gov. Ralph Northam has said his party's leaders will push for gun control measures.
Bedford County sits between Roanoke and Lynchburg.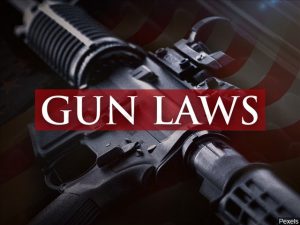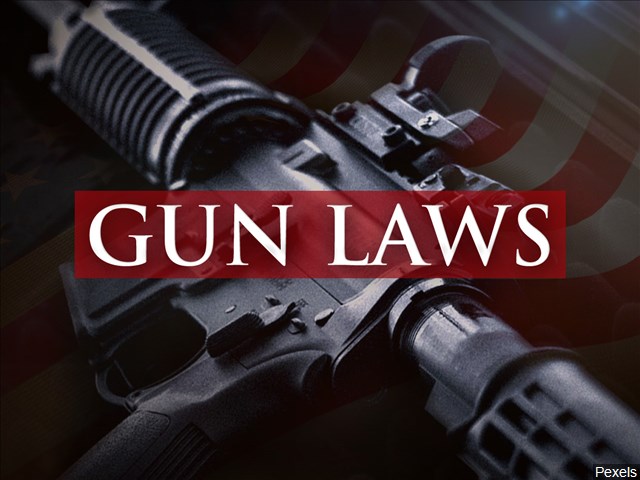 RICHMOND, Va. (AP) — More than 200 gun rights activists wearing "Guns SAVE Lives" stickers rallied Monday in Virginia, vowing to fight any attempt by the new Democratic majority in the state legislature to pass new restrictions on gun ownership.
The "God. Family. Guns" rally was held just a month before the General Assembly is set to begin a session that is almost certain to include a variety of gun control proposals, including requiring universal background checks for gun buyers, prohibiting the sale of assault weapons and a '"red flag" law allowing police or family members to petition a court to temporarily take away guns from people who may present a danger to themselves or others.
Those who attended the rally said such gun-control measures would do little to reduce mass shootings and other crimes, but instead would punish responsible gun owners.
"Hands off our guns, hands off our rights, and hands off our guns," said Bob Good, a member of the Campbell County Board of Supervisors.
Good said he hoped the rally would send a message to Democratic Gov. Ralph Northam and state lawmakers to stop them from passing laws with "unconstitutional gun restrictions."
The rally was held at the State Capitol as officials in dozens of Virginia counties pass resolutions declaring themselves "Second Amendment Sanctuaries." Good said Campbell County was the second county in the state to pass such a resolution. Since Democrats won majorities in the state Senate and House of Delegates in November, more than 40 localities have voted for sanctuary status, which they say amounts to a pledge to refuse to enforce any unconstitutional gun laws.
Bob Sadtler, 51, of Richmond, said he attended the rally because he treasures the Second Amendment and is concerned that the laws proposed by Democratic lawmakers will hurt legitimate gun owners but do nothing to stop violent crime.
"In America, you do not punish everyone for the acts of the individual," he said. "These bills don't affect criminals. Criminals ignore the law."
Gun-control proposals in Virginia have failed in the past under the Republican-controlled legislature.
Democrats revived their call for gun restrictions in May, after a city employee shot and killed 12 of his co-workers at a municipal building in Virginia Beach. After the shooting, Northam scheduled a special legislative session on gun control measures. Republicans quickly ended the session and accused the governor of trying to use the tragedy for political gain.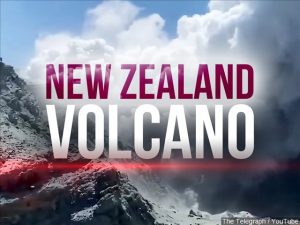 RICHMOND, Va. (AP) — Relatives of a newlywed American couple are desperately seeking information after learning that the husband and wife were severely burned from a volcano eruption in New Zealand.
Barbara Barham told The Washington Post on Monday that daughter Lauren Urey, 32, and husband Matthew Urey, 36, were on their honeymoon. Barham said the couple from Richmond, Virginia, had plans to visit a live volcano and weren't concerned about possible eruptions.
Barham said she got a call sometime later from Royal Caribbean asking if she'd heard from her daughter. Then Matthew Urey's mother called and relayed a distressing voicemail from her son. Matthew Urey's message said "there had been a volcano eruption and they were burned very bad," Barham said.
"He said he would try to call as soon as he could, but talking and making phone calls was difficult," Barham continued. "His hands were so badly burned it was hard for him to make a phone call."
Tourists had been exploring the moon-like surface of White Island, which is the tip of an undersea volcano. It erupted Monday with a towering blast of ash and scalding steam. At least five people were killed. Eighteen others were rescued. Eight others were missing and feared dead.
According to Barham, Matthew Urey said in his message that he and Lauren were taken to a hospital. The families have heard nothing since then.
"Obviously, I'm panicking," Barham told the newspaper. "I don't know how to act. I feel like I should be crying, but I can't even cry."
Barham said she was "livid" over the fact that people were allowed to visit to the volcano.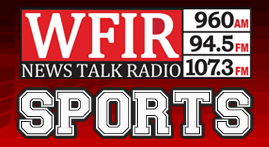 HARRISONBURG, Va. (AP) — Ben DiNucci accounted for four touchdowns, Percy Agyei-Obese ran for three and James Madison took a 66-21 victory Saturday in the second round of the FCS playoffs.
The second-seeded Dukes (12-1), whose only loss came in a 20-13 loss at West Virginia in their opener, rolled up 623 yards offense and set a school record for points in a playoff game. James Madison is in its sixth straight postseason and is the only school besides North Dakota State to win an FCS title in the past eight seasons, that coming in 2016.
DiNucci was 21-of-25 passing fro 273 yards and two touchdowns and he rushed for 66 yards and two more scores before giving way to start the fourth quarter. Agyei-Obese scored from 9 yards out and twice from a yard.
The Hawks (10-3), who were on a nine-game win streak this season after a first-round win last week, started the game with a Big South-record 93-yard scoring run by Pete Guerriero on their first play from scrimmage. But 93 yards would be Monmouth's net rushing yardage at game's end. Kenji Bahar passed for 173 yards with a TD and an interception that Charles Tutt returned 79 yards for the game's final points.
Lonnie Moore's 93-yard kickoff return gave Monmouth a 14-7 lead just two minutes later but the Hawks scored just once more to tie the game at 21 to start the second quarter.
James Madison led 38-21 at halftime and 52-21 after three quarters. The Dukes scored nine touchdowns and a field goal on their 10 possessions, not including those that ended each half.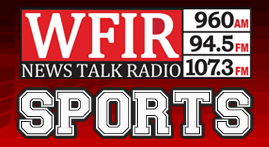 CHARLOTTE, N.C. (AP) — Trevor Lawrence believes No. 3 Clemson is better than it was a year ago. He and the Tigers will get the chance to prove it in the College Football Playoffs.
Lawrence threw four touchdown passes, three to Tee Higgins, and the defending national champions dismantled No. 22 Virginia 62-17 for its fifth consecutive Atlantic Coast Conference title Saturday night. The Tigers (13-0, No. 3 CFP) won their 28th straight game and become the first program with that many wins in a row in a league title game.
Lawrence said Clemson came out with a fire to finish league play strong.
"I'm proud of the way we handled it. We came out with a fire. And while Lawrence acknowledged the difficulty of comparing last year's group to this one, "the way we're playing, I think we are better," he said.
Maybe good enough to be No. 1?
"I think so. But, hopefully, in a couple of weeks we'll get a chance to prove it," he said.
It would be hard to bet against the Tigers, who easily put away the Cavaliers (9-4, No. 23 CFP) with their dazzling set of playmakers.
Lawrence and Higgins, the game's MVP, headed that list against the Cavaliers.
"We just want to have an opportunity to compete for the whole thing," Clemson coach Dabo Swinney said. "I think we've done enough to get somewhere in that top four, wherever they put us."
Virginia showed off a game plan that caused the Tigers a few early headaches. But Clemson's talent quickly took control on the way to an ACC championship game record for points and yards (619).
"In championship games, you've got to expect some adversity," Clemson linebacker Isaiah Simmons said. And we always say that when adversity hits, you've got to be stronger and stronger."
Lawrence set an ACC title-game record with his four touchdown throws and had 302 yards passing, his second best total this season, and completed 16 of 22 passes before coming out in the third quarter.
Higgins finished with 182 yards receiving yards and the three TDs, both bests in ACC Championship game play.
Travis Etienne had 114 yards, his eighth game over 100 yards this season.
Virginia and Perkins appeared to have a game plan to compete with the Tigers, even without leading receiver Joe Reed out due to injury.
Perkins threw a 20-yard scoring pass to Hasise Dubois to tie it 7, just the second TD pass allowed by Clemson in its past seven games.
Virginia's defense sacked Lawrence twice in the opening half (Clemson had allowed only 11 sacks in the regular season) and Perkins accounted for 177 yards the first 30 minutes — nearly as many as the 194 yards the Tigers allowed in a 38-3 win last week over South Carolina.
But it was impossible to contain Clemson's offense.
"We didn't make enough plays, we couldn't make enough plays," Virginia coach Bronco Mendenhall said.
Higgins had scoring catches of 19 and 7 yards, Justyn Ross went 59-yards for another touchdown (the second longest in ACC Championship game history) and Etienne broke free for a 26-yard touchdown run as Clemson opened a 31-7 lead by halftime.
Perkins, the ACC's leader in total offense, had 324 of the Cavaliers' 387 yards, which were a season high allowed by Clemson's defense this season.
The Cavaliers played without leading receiver and the ACC's top kick returner in Joe Reed due to injury.
Perkins believed the loss showed Virginia how to move up in the ACC. The gap with Clemson is "big, but we have the opportunity in the coming years to close it," he said.
THE TAKEAWAY
Virginia: The Cavaliers showed creativity and ability in devising and executing a game plan designed to make Clemson sweat. But the gap between Virginia and the Tigers — as it is for most everyone else in the ACC — was too wide to overcome without perfection on nearly every snap.
Clemson: The Tigers showed once more they had no equals this season in the ACC. The challenge now grows more difficult with Clemson likely facing off against LSU or Ohio State in the national semifinals.
CLEMSON'S FOCUS
Tigers receiver Justyn Ross said the team was fully ready to play because each championship game is a different experience — and another chance to achieve. "It means everything to be part of this legacy," he said.
Clemson has won six ACC championships in the past nine season. It has a 63-2 record against league opponents since the start of the 2015 season.
It means everything to be a part of this legacy.
"Just seeing the look in everybody's eyes, there's an excitement about being in this game. It's always going to be different because there's always a different challenge.
PERKINS' GAME
Virginia quarterback Bryce Perkins had his moments against Clemson. He threw two touchdown passes, something the Tigers' No. 1 pass defense had allowed just once in a 21-20 victory over North Carolina in September. Perkins also set the Cavaliers' single-season record with 3,215 yards.
UP NEXT
Virginia awaits its bowl assignment, most likely the Orange Bowl.
Clemson will head to the College Football Playoff with its matchup announced Sunday.
___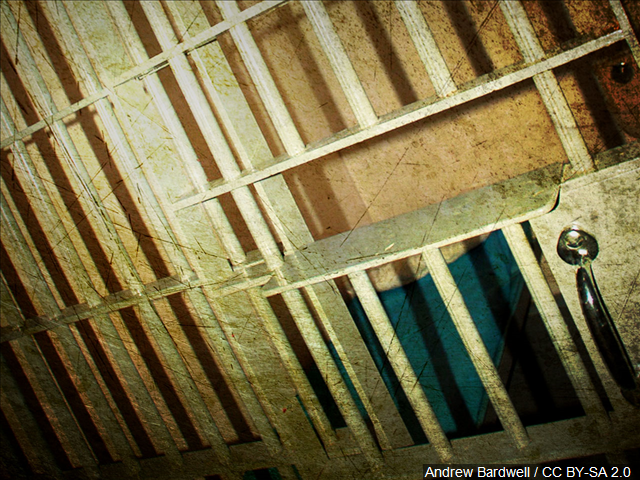 DILLWYN, Va. (AP) — Virginia Gov. Ralph Northam said Friday that he's suspended a policy that allowed prison officials to strip search an 8-year-old girl who was visiting her father.
"I am deeply disturbed by these reports — not just as governor but as a pediatrician and a dad," Northam told The Virginian-Pilot newspaper in a statement.
"I've directed the Secretary of Public Safety and Homeland Security to suspend this policy while the department conducts an immediate investigation and review of their procedures," Northam said.
The Virginian-Pilot previously reported that prison officials had breached protocol when they strip-searched the girl before allowing her to visit her father. The father's girlfriend accompanied the child to Buckingham Correctional Center in Dillwyn just before Thanksgiving,
Diamond Peerman says she and the girl were circled by a Virginia Department of Corrections dog trained to sniff out contraband. Peerman was singled out by the dog and told by prison officials that both she and the girl had to be searched. Peerman says both she and the girl removed all their clothes and were searched, and that they were then allowed a visit, but only through glass.
DOC policy states that a legal parent or guardian must consent to a minor being searched. Peerman, the father's girlfriend, says she told guards that she wasn't the 8-year-old's legal guardian and that they told her she had to sign the consent form anyway.
The staff member who approved the search didn't have that authority, according to DOC Director of Communications Lisa Kinney. She said immediate disciplinary action against the person responsible will be taken.
The girl's mother told the newspaper that her daughter already suffered from bipolar disorder, depression and attention deficit hyperactivity disorder.
"She's a minor, she's a girl. She was traumatized," the girl's mother said. "She gets emotional, she will break down."
The girl's mother says the 8-year-old misses her dad but won't be visiting him anymore because of the incident.