AP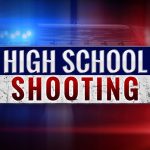 Update 12/1 (a fourth person has now died from their gunshot wounds)
OXFORD TOWNSHIP, Mich. (AP) — A 15-year-old sophomore opened fire at his Michigan high school on Tuesday, killing three students and wounding six other people, including a teacher, authorities said. Oakland County Undersheriff Mike McCabe said at a news conference that he didn't know what the assailant's motives were for the attack at Oxford High School in Oxford Township, a community of about 22,000 people roughly 30 miles (48 kilometers) north of Detroit.
Officers responded at around 12:55 p.m. to a flood of 911 calls about an active shooter at the school, McCabe said. Authorities arrested the suspect at the school and recovered a semi-automatic handgun and several clips. "Deputies confronted him, he had the weapon on him, they took him into custody," McCabe said, adding that suspect wasn't hurt when he was taken into custody and he refused to say how he got the gun into the school. Authorities didn't immediately release the names of the suspect or victims.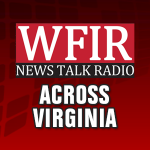 NORFOLK, Va. (AP) — Ports in California have been making headlines for their delays and supply chain backups. But the Port of Virginia has been running smoothly and outperforming other major ports on East Coast.
Virginia Port Authority CEO and Executive Director Stephen Edwards said this week that its terminals are doing better in part because they have fundamentally different operating structures than those in Los Angeles and Long Beach.
For instance, Edwards told the Virginian-Pilot the two ports in the Los Angeles area are run by two distinct organizations. Virginia's terminals are run by one entity — the Virginia Port Authority. If one terminal has a congestion issue, the port authority can easily divert cargo to another terminal.
The Los Angeles area also has three trucking providers that are unrelated to the terminals. Virginia's port authority has sole control over the trucking fleet, Edwards said. He also credited the terminal's automated stacking cranes. Because of them, the port spends less time running extra shifts and burning out employees when ships are late.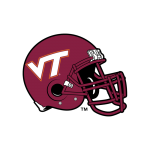 CHARLOTTESVILE, Va. (AP) — Braxton Burmeister threw for one touchdown, caught a pass for another and Virginia Tech ran for 320 yards and handed Virginia its fourth straight loss, 29-24 [Saturday]. Burmeister, who ran for 115 yards, hit Tayvion Robinson for a 61-yard touchdown and caught a 3-yard pass from Robinson on a double-reverse as the Hokies (6-6, 4-4 Atlantic Coast Conference) won for the 17th time in the last 18 meetings. They also achieved bowl eligibility for the 28th time in 29 years.
J.C. Price hasn't masked his emotions or love for Virginia Tech since he was chosen to replace Justin Fuente as the Hokies interim coach early last week. The former Hokies player was able to unleash them Saturday night, celebrating on the field with the Hokies, their fans and his family after a 29-24 victory at Virginia.
"I'm just so happy for these kids," he said. "Yeah, somebody pinch me. I'm so happy, I don't know whether to laugh, cry. It's going to be a fun bus ride home." "I told them this week that there was no moral victory. We're either going to win or we're going to lose, and the kids found a way to win," Price said.
Virginia (6-6, 4-4), limited to three second-half points, drove to the Virginia Tech 9 after recovering a fumble with just over 3 minutes left, but Brennan Armstrong's pass to Ra'Shaun Henry in the end zone on fourth-and 13 from the 14 with 35 seconds left fell incomplete, capping a wild final few minutes.
"A lot of times that's what happens in a close game or a rivalry game, and the team that makes the plays is the winner," Virginia coach Bronco Mendenhall said.
Raheem Blackshear lead the Hokies ground attack with 169 yards on 18 carries, including a 50-yarder, and Burmeister got his on just 12, including a 71-yard burst. The Hokies had three plays that covered at least 50 yards.
The ending was up in the air until the final minute when Armstrong's pass fell incomplete. He earlier lost the ball on a fourth down scramble, the ball rolling into the Virginia end zone where offensive lineman Bobby Haskins recovered, giving the Hokies a safety and the ball. Three plays later, Hokies quarterback Connor Blumrick was stripped by Nick Grant and Olasunkonmi Agunloye recovered for Virginia at the Cavaliers' 36, setting up the final fruitless drive.
The last two weeks have seen Virginia lose 48-38 at Pittsburgh, ending their chances to win the Coastal Division, and then lose to the Hokies. Both teams will await bowl invitations.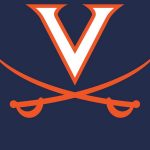 (AP) J.C Price doesn't want his second game as Virginia Tech's interim football coach to be his last. The Hokies (5-6, 3-4 Atlantic Coast Conference) play at Virginia on Saturday and need a victory to become bowl eligible. That's just one of the many reasons the game takes on great importance, the former Hokies player said. [WFIR will air the game with kickoff at 3:45pm]
"We still have a chance to extend our season and we understand that coincides with a victory," Price said this week. his second as coach after the school and Justin Fuente parted last week and Price was named the interim coach.
"This game is important within our state not just football wise, it's important in recruiting. It's important to a lot of people, as it should be. It's a rivalry game. Every state has a rivalry game and this one is ours and it's important," he said. The Cavaliers (6-5, 4-3) have been bowl eligible since an Oct. 23 victory against Georgia Tech, but will come into the game having lost three in a row, all against ranked teams. They've also beaten the Hokies just once in the last 17 meetings.
Their most recent loss, 48-38 at Pittsburgh a week ago, was a must-win if they hoped to be Coastal Division champions, but coach Bronco Mendenhall said having the Hokies up next will make refocusing easier.
"When you invest as much as our program has to win the Coastal Division, the thought that now, okay, you just move on, yeah, that's not realistic," he said this week. "But knowing here comes the next really meaningful game that has just so much meaning to our program, certainly it will help."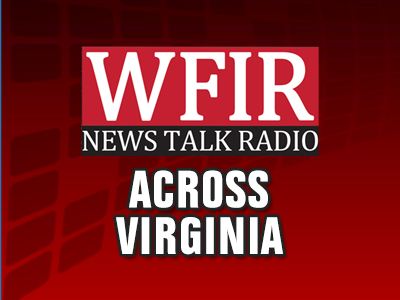 NORFOLK, Va. (AP) – A university professor in Virginia has announced they'll resign in the wake of threats made over their recently published book. It includes interviews of more than 40 adults who are sexually attracted to minors. The book argued that destigmatizing that attraction would allow more people to seek help and ultimately prevent child sexual abuse. Allyn Walker is an assistant professor of sociology and criminal justice at Old Dominion University. They say in a statement that their research was mischaracterized by some in the media and online and in part because of their transgender identity. The preface to Walker's book says they were not downplaying sexual abuse against children or trying to normalize it. Similar research is being conducted at other universities.
RICHMOND, Va. (AP) – Nine people who sued white nationalist leaders and organizations over the violence at a deadly rally in Charlottesville in 2017 won a $26 million judgment for the injuries and trauma they endured. But whether they'll be able to collect a significant chunk of that money remains to be seen. Many of the defendants are in prison, in hiding or have dropped out of the white nationalist movement. At least three of the far-right extremist groups named as defendants have dissolved. And most of the defendants claim they'll never have the money needed to pay off the judgments against them.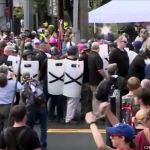 (AP) A jury has awarded millions of dollars in damages against white nationalist leaders for violence that erupted during the 2017 Unite the Right rally in Charlottesville. After a nearly monthlong civil trial, a jury in U.S. District Court in deadlocked on two key claims Tuesday but found the white nationalists liable on four other counts. The jury awarded slightly more than $25 million to nine people who suffered physical or emotional injuries during two days of demonstrations. The lawsuit accused some of the country's most well-known white nationalists of plotting the violence, including Jason Kessler, the rally's main organizer; Richard Spencer, who coined the term "alt-right"; and Christopher Cantwell, a white supremacist who became known as the "crying Nazi."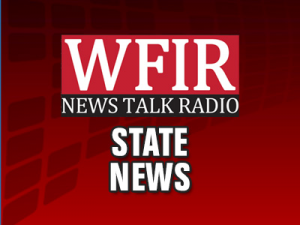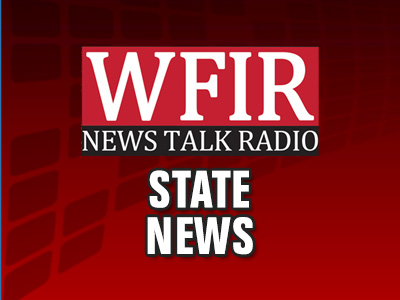 PETERSBURG, Va. (AP) — A grand jury in Virginia has indicted a police officer on charges that he misused a stun gun on an unarmed man.
The Richmond Times-Dispatch report s that a Petersburg Circuit Court grand jury on Thursday indicted Petersburg Police Lt. Jason Sharp, 50, on two misdemeanor assault charges.
Sharp's attorney, Doug Ramseur, said his client is "completely innocent" of the charges and properly used a Taser on the man, believing he was armed and dangerous.
Sharp, a 20-year veteran of the Petersburg Bureau of Police, is scheduled to make an initial court appearance on Dec. 16. He was placed on administrative leave pending the outcome of his case.
Powhatan Deputy Commonwealth's Attorney Rob Cerullo was appointed to handle the case as a special prosecutor.
The charges against Sharp stem from an encounter with a man outside his home on Oct 4. Cerullo said police responded to a report that a man had two handguns tucked in his waistband and was possibly carrying a rifle. The man sustained minor injuries when Sharp shocked him twice with a stun gun, according to Cerullo.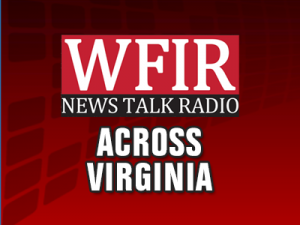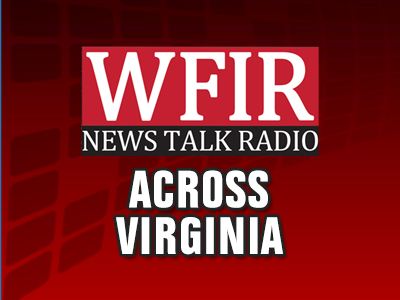 RICHMOND, Va. (AP) — A Maryland woman has been sentenced to 45 months in prison for her role in a scheme in which bribes were paid to correctional officers in exchange for allowing contraband inside a Virginia prison where the woman's son was an inmate.
Kim Williams, 57, of Baltimore, facilitated over $60,000 in bribe payments consisting of both wire transfers and cash payments to former federal correctional officers Stephen Taylor, 49, of Wake Forest, North Carolina; and Shanice Bullock, 28, of South Hill, Virginia; according to the U.S. Attorney's Office for the Eastern District of Virginia.
In return, Taylor and Bullock permitted contraband items throughout the Federal Corrections Institution in Petersburg, Virginia, court documents said. Williams's son, Dontay Cox, 38, of Baltimore, was an inmate at the prison. Prosecutors say Cox ran a gambling ring within the prison and distributed the contraband, including Suboxone, marijuana, heroin, cigarettes, and cellular telephones.
Between December 2016 and September 2019, Williams's bank accounts show deposits of nearly $138,000, including almost $95,000 in untraceable cash deposits.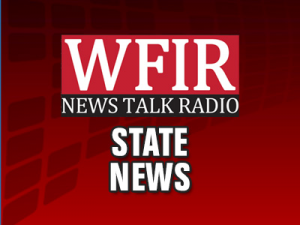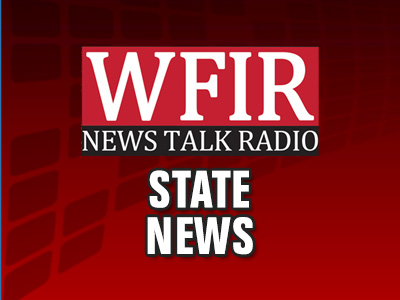 ROANOKE, Va. (AP) — A former Virginia doctor has been sentenced to three years in prison for writing prescriptions that mixed powerful painkillers into narcotic cocktails that killed at least four of her patients, officials said,
Verna M. Lewis, 70, pleaded guilty last year to dispensing controlled substances — oxycodone, morphine and hyrdomorphone — without a legitimate medical purpose, The Roanoke Times reported. As part of her sentence, Lewis was fined $10,000 and agreed never to practice medicine again.
Court records said Lewis grossed about $523,000 from illegal prescriptions over a two-year period that ended in March 2019. The doctor, who surrendered her medical license and retired shortly after drug agents raided her practice later that year, has since paid a $500,000 forfeiture to the federal government.
Lewis, who ran a rehabilitation and pain management practice, was not held criminally responsible for the accidental overdoses. Autopsies found they were caused by a combination of the prescriptions and illegal street drugs or over-the-counter medications her patients obtained elsewhere.
Lewis, who was sentenced on Monday. She called the case "one of my deepest regrets."