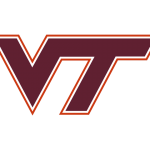 BLACKSBURG, Va. (AP) — Sean Pedulla scored 22 points and Virginia Tech beat No. 6 Virginia 74-68 on Saturday, snapping the Cavaliers' seven-game winning streak.
Pedulla hit 6 of 13 from the floor as the Hokies (14-10, 4-8 Atlantic Coast Conference) posted their biggest win of the season. He added 8 of 9 from the free-throw line as Virginia Tech never trailed.
Justin Mutts added 17 points for the Hokies, who shot 50% from the floor for the fourth straight game.
Jayden Gardner's 20 points led Virginia (17-4, 9-3), which saw its usually stingy defense struggle.