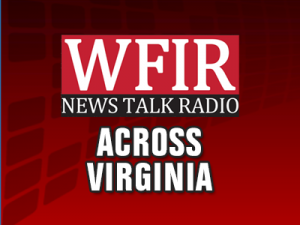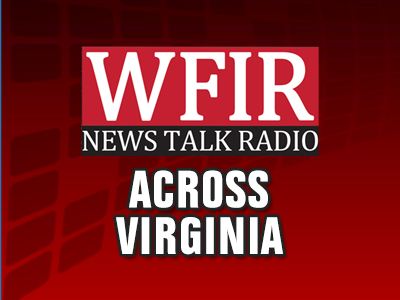 RICHMOND, Va. (AP) — Since their wipeout in the 2021 election cycle, Virginia Democrats' one remaining hold on state government has been in the General Assembly's upper chamber.
The narrow Senate Democratic majority prides itself on being a "brick wall" against Republican Gov. Glenn Youngkin's agenda. Operatives from both parties see a roadmap for Democrats to keep that majority in November, when all 140 legislative seats are on the ballot.
But first come the primaries.
Newly drawn legislative maps have led to a wave of retirements and more nomination contests in both assembly chambers than any other comparable election cycle in recent decades. But there's a sharp discrepancy in the 40-member Senate: There are nearly twice as many Democratic nomination contests as Republican ones.
As the races start to heat up, the imbalance in numbers has sparked some concerns among Democrats that spending in the primaries could diminish their current financial advantage, limiting their ability to help candidates in the handful of competitive seats that will likely determine party control in the fall.
"It's not a help, that's for sure," retiring Senate Majority Leader Dick Saslaw said Thursday, ahead of Friday's early voting kickoff. "I mean, some of these people don't have a chance in the world of winning."
Others argue that the number of challengers — driven in large part by opportunities opened up by the new maps — is a sign of a healthy party and could energize voters ahead of the general election campaign season.
In total, there are 15 Democratic Senate primaries, the majority in blue northern Virginia, compared with seven on the Republican side, plus two GOP nomination contests being settled through party-run processes on Saturday. In a chamber currently split 22-18, 10 Senate Democratic officeholders are facing nomination contests, compared with only two Republican incumbents. In the House of Delegates, where Republicans will be looking to hold onto their majority in the fall, the number in each party is about even.
As the June 20 primary draws closer, campaigns are picking up the pace, with more frequent public appearances, the launch of TV advertisements and the rollout of endorsements.
Some Democratic drama has also spilled out into public view.
In a recent and particularly fiery Twitter thread, Sen. Louise Lucas of Portsmouth accused Sen. Scott Surovell and other northern Virginia senators of conspiring against her in her primary contest against fellow Sen. Lionell Spruill, the chamber's only incumbent-on-incumbent match-up. After Surovell and other members agreed to appear at a northern Virginia fundraiser with Spruill, Lucas accused her colleagues of wanting to boot her from office in order to prevent her from being in a position — due to her seniority — to serve as the powerful finance committee chair should she win reelection.
"How stupid do they think we all are?" she tweeted.
Surovell said he had not endorsed Spruill and would be happy to attend an event for Lucas. The primaries are "creating more conflict than I think many people would like to see, given what's a stake," he said.
Democratic Senate incumbents are facing challenges from a mix of current or former House members, a local elected official and political newcomers. Many are running to the left of the officeholders.
The latest campaign finance records showed Democratic Senate candidates with a nearly $5.5 million cash-on-hand advantage over Republican candidates. But Democrats also face the factor of funding from Clean Virginia, the group formed by a wealthy investor to counter the influence of Dominion Energy at the Capitol. The group, which largely backs Democratic candidates, has already cut big checks to the challengers of three incumbent senators.
Among them is Heidi Drauschak, who said in an interview that she got into the primary race against Democratic Sen. Dave Marsden in part because she saw the new district lines as a once-in-a-decade chance to truly challenge incumbents. Since the new maps were drawn by independent experts without regard to protecting incumbents, current officeholders are having to introduce themselves to many would-be constituents for the first time.
Drauschak, who is campaigning as an outsider eager to take on corporate interests and welcomed her first baby last week, said she's gotten some pushback for challenging Marsden, who's been in the Assembly since 2006. But she said voters deserve a choice in the heavily Democratic district — one of many where the people's representative in Richmond will likely be chosen in the primary.
Marsden said that with seniority comes an increased ability to deliver for a district, an argument being echoed by incumbents in other districts. He expressed confidence he would win the nomination.
"It's just a question of what I'm going to have to spend to win it," he said, adding that he'd prefer to be tapping his funds to help other Democrats in tough general election races.
Meanwhile, Republicans — who concede privately that plenty of work went on behind the scenes to avoid nomination contests — have been aiming to project a united front. Statewide officials have started issuing endorsements and hitting the campaign trail, and Youngkin's PAC recently touted record-breaking finance numbers as well as the hiring of several experienced operatives who will lead a coordinated campaign.
Virginia Democrats are "infighting" and "in complete disarray," Mason Di Palma, a spokesperson for the Republican State Leadership Committee, said in a statement that referenced Lucas' tweets.
Saslaw declined to comment on the Twitter dispute but called the RSLC's overall characterization "not even close to accurate, as usual."
"I'd much rather be us than them," he said.
The GOP hasn't been without its own conflict. A dispute over the nomination method in a Suffolk-centered Senate district led to a lawsuit, and two House incumbents are facing off in a particularly bitter contest. Republicans are also closely watching the primary outcomes in a handful of competitive districts, concerned about the possibility that a win by the furthest-right candidate could create a general election hardship.
Virginia is one of just a handful of states with legislative elections this year. The unusual election cycle and Virginia's quasi-swing state status mean the races often draw outsized attention as a potential bellwether for future national races.