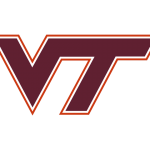 BLACKSBURG (AP) – Kyron Drones threw two touchdown passes and for a career-high 321 yards to lead Virginia Tech to a 30-13 victory over Wake Forest on Saturday.
Drones also rushed for 59 yards and Virginia Tech's defense held the Demon Deacons to just 262 yards, as the Hokies (3-4, 2-1 Atlantic Coast Conference) won for the second time in the past three games.
Wake Forest (3-3, 0-3), which has lost three straight games, struggled on offense, turning the ball over three times and benching quarterback Mitch Griffis after he threw an interception late in the first quarter. The Demon Deacon's lone touchdown came on a 96-yard kickoff return by Demond Claiborne late in the first half.
Drones, who completed 20 of 29 passes, threw touchdown strikes of 75 and 12 yards to Jaylin Lane, who finished with 102 yards receiving. John Love kicked two of his three field goals in the second half for Virginia Tech, which never trailed and finished with a season-high 462 yards.