State and National Government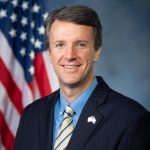 President Biden's first State of the Union address is tomorrow night at 8 – you can hear it live then on WFIR. Congress is also dealing with the debt ceiling issue, and a high-altitude Chinese surveillance balloon that spent several days traversing the country until it was shot down over the weekend by the U.S. Military. Joining us live by phone once again to comment on all of that this morning was 6th District Republican Congressman Ben Cline. Hear the complete conversation below:
(from Wason Center at Christopher Newport University poll released today)
A plurality of Virginians think the Commonwealth is headed in the right direction (45% to 37%), while 50% approve of the job Governor Youngkin is doing. Still, Virginians prefer that the Governor not run for president (59% to 29%).
Virginians are pessimistic about the direction of the country (19% right direction to 73% wrong direction); dissatisfaction is reflected in Biden's approval rating (38% approve to 57% disapprove)
 Virginia voters support recreational marijuana sales (60%) and allowing any interested localities to host casinos should their residents approve one in a referendum (55%).
 Virginia voters strongly support staying in the Regional Greenhouse Gas Initiative (66%) and support the Virginia Clean Economy Act (62% to 33%).
41% of Virginians Give Their Local Public Schools an "A" or "B" Grade; Only 13% Grade National Public Schools that High.
Virginia voters also show support for requiring parental approval for K-12 students to be referred to by a different pronoun from their birth certificate (59% to 36%).
Virginians would prefer to keep state abortion laws as is (43%) compared to 29% who would prefer less restrictive laws and 23% who want more restrictive laws on abortion.
A plurality of Virginia voters support lowering Virginia's individual income tax rate (48% to 43%), but Virginians oppose a cut to Virginia's corporate income tax rate (57% to 37%).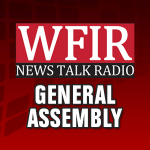 Richmond, VA – Governor Glenn Youngkin today hailed the passage of his tax relief proposals, HB 2138 and 2319, in the House of Delegates which will provide savings to Virginia families and local businesses. The legislation will now head to the Virginia Senate for consideration.
"Virginians are still overtaxed, they deserve to keep more of their hard-earned paychecks and today's significant move by the House of Delegates means Virginians are one step closer to additional relief," said Governor Glenn Youngkin. "The reductions in individual income tax mean 86% of taxpaying Virginians will enjoy the benefits of a lower top tax rate and an additional 14,000 Virginians will pay no state income taxes. The reduction of tax rates for business will result in lower taxes for approximately 475,000 resident small business owners and local businesses across the Commonwealth. Reinvigorating Virginia's tax structure will help make the Commonwealth competitive with other states so that we can compete to win. We proved last year, when Republicans and Democrats passed our $4 billion tax relief package for Virginians, tax cuts don't have to be a partisan issue."