State and National Government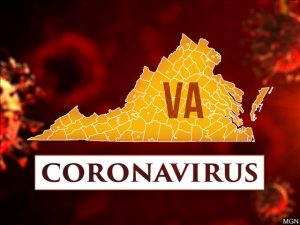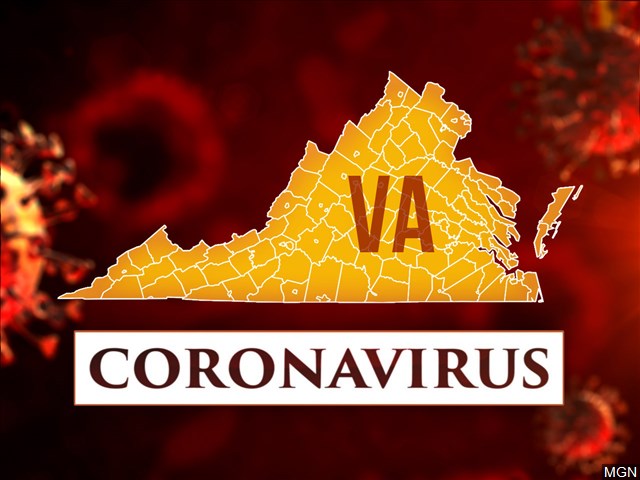 Governor Northam says you will have to wait at least three more weeks before any of the current statewide Covid-related restrictions might be eased or lifted. But he says the trends remain encouraging; the daily case count in our region and statewide continues to fall from the early January peak, and the governor says close to one in five Virginians has now received at least one dose of a Covid-19 vaccines: But Northam wants to see if the trends continue this month before deciding on any possible changes to current restrictions. They expire March 31st, so the earliest we could see any change is probably April 1st. WFIR's Evan Jones has the story:
—
(Associated Press) — Virginia Gov. Ralph Northam said Tuesday he hopes the state has reached the final stage of the coronavirus pandemic as the vaccination rate grows and the number of new COVID cases goes down.
The Democratic governor said Virginia has already reached a goal of administering an average of 50,000 vaccine shots a day. And he said 1.5 million residents — or 18% of Virginians — have received at least one dose.
The state also reported more than 1,500 new COVID cases Monday. That number is far below the nearly 10,000 new cases that were reported in mid January as cases surged following the holidays.
"The vaccines are a light at the end of a long tunnel, and that light gets brighter, every day," Northam said at a news conference. "For now, we need to keep doing the things that we know work. Wash your hands. Wear your mask. Keep your distance. But there is every reason to be hopeful that things are getting better for all."
Northam urged people to answer their phones to make sure they receive calls from health officials who are scheduling vaccine appointments.
Virginia also plans to hold large vaccination sites that could possibly inoculate several thousand people in a day, Northam said. The effort will begin in the cities of Danville, Petersburg and Portsmouth — and will still require people to register for appointments.
Curtis Brown, Virginia's state coordinator for emergency management, said at the same news conference that those cities were chosen following an "equity analysis" that found "vulnerable populations" nearby.
Dr. Danny Avula, who is leading Virginia's vaccination efforts, added that the state still has many people who are hesitant to get vaccinated.
"We know, just looking at our data, that we're not reaching Black and Latino residents to the degree that we want to and need to," Avula said. "And so the more that we do community facing events … the more that we're gonna be able to educate and support and ultimately provide opportunities for vaccination to address some of that hesitancy that might exist."
But Avula noted that, nationally at least, hesitancy among Black Americans has dropped in recent months.
"Where we see the most (hesitancy) is actually in white Republicans living in rural areas," Avula said. "And so we are going to have to continually shift our education, our messaging and our strategies to get the vaccine into those hesitant communities."
A third Republican candidate has announced a run for the 7th District seat in the House of Delegates that GOP incumbent Nick Rush will not run for again this Fall after 5 terms. Lowell Bowman says he is "will be a STRONG voice for everyone." Christiansburg businesswoman Marie March and Montgomery County Supervisor Sherri Blevins are also seeking the GOP nomination. Bowman is a waste management contractor in Riner. A primary is set for April 24.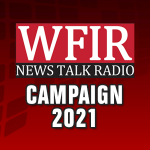 RICHMOND Va. (AP) — Republican Party leaders in Virginia will hold a virtual meeting Friday to try to develop a new plan for choosing nominees for governor, lieutenant governor and attorney general in this year's elections. Party chairman Richard Anderson said Friday that they must abandon plans to hold a statewide nominating convention in Lynchburg because Liberty University lacks adequate facilities. Party officials announced plans last week to hold the convention at Liberty but university officials immediately threw cold water on the plan.
The agenda for Friday night's meeting includes several proposals to allow convention delegates to cast ballots at multiple locations throughout the state. The GOP's State Central Committee has been badly divided on how to proceed. Proposals for a firehouse primary or canvass have been narrowly defeated on multiple occasions, and the party has also refused to hold a conventional primary.
Gubernatorial candidate Amanda Chase, who had wanted a primary, says she fears party bosses will use the confusion to simply select a nominee themselves, bypassing the voters. Other candidates have also criticized the party's inability to choose a nomination method in a year they hope to win back statewide offices that are all currently held by Democrats. The party plans to livestream is virtual meeting Friday on its Facebook page.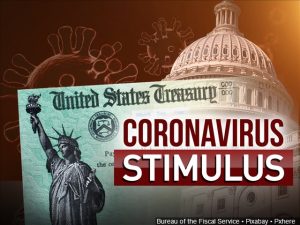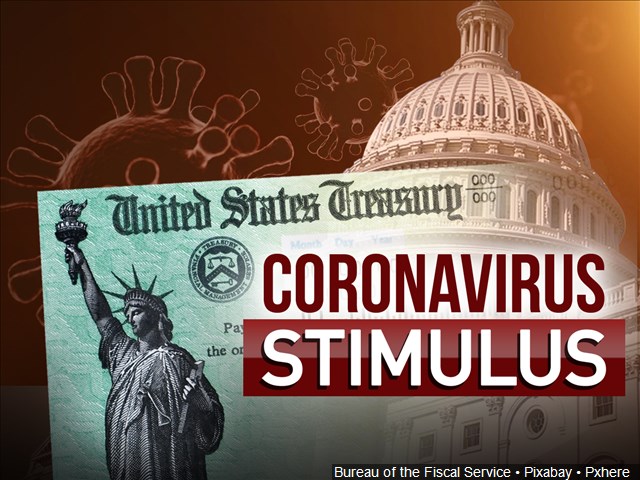 WASHINGTON, D.C. – U.S. Senator Tim Kaine applauded Senate passage of the American Rescue Plan, a $1.9 trillion COVID-19 relief bill that includes numerous critical wins for Virginia. The bill will now return to the House of Representatives [for a separate vote].
"Because of this bill, millions of Virginians will receive a stimulus check, unemployment benefits will last through the summer, and 85,000 of the Commonwealth's children will be lifted out of poverty," said Kaine. "The past year has been dark, but with this much-needed relief and the acceleration of vaccinations, a brighter, healthier, more prosperous America is on the horizon."
U.S. Sen. Mark R. Warner (D-VA) released the following statement after voting for the American Rescue Plan, legislation to provide emergency relief to the American people and defeat the COVID-19 pandemic: "This legislation will help our country defeat COVID-19 and get back to normal. It includes desperately needed resources to get vaccines into arms; help schools reopen safely; and provide much-needed lifelines to the communities hardest-hit by this virus.
 "I will be the first to acknowledge that this bill is not perfect. I am glad that as the Senate considered this legislation, we made some important changes to target aid where it is most badly needed as millions of Americans remain out of work, state and local governments continue to lay off workers, and small businesses struggle to keep their doors open.
 "I'm especially proud that I was able to work with President Biden and my colleagues to add funding to expand access to high-speed internet, which is a necessity, not a luxury, during COVID-19. The $17 billion we secured to help expand broadband infrastructure and affordability represents the largest-ever federal investment of its kind and will be a significant boost to our economy as we work to rebuild and recover from COVID-19."
Provisions of the American Rescue Plan include:
Aid for unemployed workers: The bill extends federal unemployment benefits until September, allowing Virginians who are out of work due to the pandemic pay bills while the economy continues to recover and jobs are not widely available.
Assistance for struggling households: The bill increases the size of the direct payments passed in December by another $1,400 per person, bringing the total to $2,000 per person.
Health care provider mental health: The bill includes $80 million to train health care professionals and public safety officers in strategies to reduce and address suicide, burnout, and mental and behavioral health conditions; $20 million for the CDC to carry out an education and awareness campaign to encourage health care professionals and first responders to seek support and treatment for their own behavioral health concerns, identify and respond to risk factors in themselves and others, and address stigma; and $40 million in grants for health care providers to establish or expand programs to promote mental and behavioral health among their health professional workforce.
Supporting public health data modernization: The bill provides $500 million to support and strengthen our public health data surveillance and analytics systems at the CDC.
Aid for vaccine distribution and virus tracking: The bill provides $20 billion to improve vaccine distribution, $10 billion for the Defense Production Act to procure essential medical equipment, and $50 billion for virus testing, genomic sequencing to detect new variants, contract tracing, and additional PPE.
Funding to safely reopen schools: In addition to state and local relief, the bill provides $125.8 billion for K-12 schools to reopen safely, including $3 billion to support students with disabilities and $800 million to support homeless children and youth. Funds could be used to purchase PPE, reduce class sizes, repair ventilation systems, hire support staff, and implement other CDC-recommended public health measures. School districts could also use funds to help students who have fallen behind catch up and get back on track. The bill also provides $40 billion to help institutions of higher education.
Child care: The bill invests $39 billion in child care providers through the Child Care Development Block Grant Program. These funds can be used by child care providers for operating expenses, PPE, personnel cost, and financial relief for struggling  families to cover tuition.
Helping restaurants and other small businesses: In addition to providing an additional $7.25 billion to expand access to the Paycheck Protection Program (PPP) for nonprofits and other organizations, the bill establishes a $25 billion Restaurant Revitalization Fund to provide grants for restaurants. The bill also adds $15 billion for the Targeted Economic Injury Disaster Loan (EIDL) Advance program to help the hardest-hit small businesses.
Broadband: In addition to the opportunities provided through aid to support state, local, and tribal governments, $7 billion is provided for the Federal Communications Commission to operate the Emergency Connectivity Fund. This fund will support broadband access for students by providing telecommunications services to schools and libraries.
A Pearisburg native and attorney says he will seek the Republican nomination to challenge Democrat incumbent Delegate Chris Hurst in the 12th District. The Iraq veteran and former Army JAG Corps member says he is ready to debate issues about what's best for Southwest Virginia. On Facebook, Ballard says 12th district residents "are fired up for new leadership for the 12th District.  I am excited to be running for Delegate, and I am committed to putting Southwest Virginia values and priorities first in Richmond."
(from BallardforDelegate.com website) [Ballard] is now a civilian trial lawyer with the law firm of Headley Ballard LLC. He is licensed to practice law in Virginia and West Virginia.  His firm has offices in Pearisburg, Virginia, and Daniel Island, South Carolina. He specializes in personal injury, medical malpractice, and elevator accident cases on behalf of the injured. He resides in Pearisburg, Virginia, with his wife, Catherine, and they have four children, Sydney, William, James, and John Thomas. Jason is a member of the Pearisburg First United Methodist Church and serves on the Pearisburg Town Council. He is active in his community by serving on multiple boards and committees, as well as volunteering his time to coach youth basketball, football, baseball, and golf. He is an active member of the Veterans of Foreign Wars, Military Officers Association of America, and Night Stalker Association.
RICHMOND (March 5, 2021) – Attorney General Mark R. Herring issued the below statement following a judge's ruling granting a request filed by the Trump Department of Justice and Republican attorneys general to dismiss his landmark civil rights lawsuit to have the Equal Rights Amendment recognized as the 28th Amendment to the U.S. Constitution:
"The women of this country have waited over two centuries to be afforded equal protections under this country's founding document and with today's decision they will now be forced to wait even longer – that's just wrong," said Attorney General Herring. "Our efforts to enshrine gender equality in the Constitution have been met with many roadblocks, including those from the Trump Administration and Republican attorneys general, who have made it clear that they do not believe women should be guaranteed equal rights in this country.
"While I do not believe that the arbitrary deadline Congress imposed on the Equal Rights Amendment is binding in any way, I welcome any support from both the Biden Administration and Congress in ensuring that this amendment is recognized as part of the Constitution once and for all.
"I am not giving up this fight and I will consider any and all options moving forward, including appealing this decision. It has been an honor and a privilege to stand alongside every one of the advocates who has fought so hard to ensure women's equality is protected under the Constitution and we will not stop now."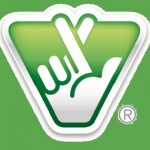 March is "National Problem Gambling Awareness Month" and the Virginia Lottery is once again – as it does every year – urging people to "Play Responsibly." More from WFIR's Gene Marrano:
Helpline number is 888-532-3500
See link below to online materials:
Governor Northam has endorsed Delegate Jay Jones over incumbent Mark Herring for the Democratic nomination for Attorney General.  The Richmond Times-Dispatch reports that Northam said today he is "proud to stand" with the Norfolk delegate in his bid to become Virginia's next attorney general and the first African American to hold the office.
Current Attorney General Mark Herring is seeking a third term against Jones, his opponent in a June Democratic primary. "It is time for a new generation of leaders to take the reins," Northam said in statement. "He has been my partner as we have worked to change our Commonwealth. He also understands the deep scars of racism and will represent the diversity of our Commonwealth."
On his Facebook page Jay Jones said today he is "grateful for Ralph Northam's support as we enter this new decade standing shoulder to shoulder to create the Virginia that we can all be proud of."