State and National Government
There's been another racist allegation at the Governor's Mansion. This time it centers around Virginia's First Lady allegedly giving pieces of cotton to black students during a tour. WFIR's Ian Price has the latest:
RICHMOND, Va. (AP) — Virginia first lady Pam Northam has expressed regret after the mother of an African-American teenager complained that a tour of the governor's mansion was racially insensitive. Northam said Wednesday that is she is working to make sure the stories of slaves who worked in the mansion's historic kitchen before the Civil War are told properly. Northam's statement comes amid heightened racial tension in Virginia politics. Gov. Ralph Northam and Attorney General Mark Herring have recently apologized for wearing blackface decades ago. The state's highest elected black official, Lt. Gov. Justin Fairfax, has compared himself to Jim Crow-era lynching victims after two women accused him of sexual assault.
State employee Leah Walker made the complaint. Her eighth-grade daughter toured the mansion this month as a part of the Senate page program. Walker says Pam Northam singled out African-American students when passing out cotton and discussing the horrors of slavery. Northam's office said the first lady did not single anyone out. Walker's account differs from an account of the tour written by her daughter. Her daughter did not explicitly say only African-American pages were singled out by the first lady. Democratic Sen. Scott Surovell and Republican Sen. Bill Stanley said both their daughters, who were also on the tour, said Northam did not single anyone out.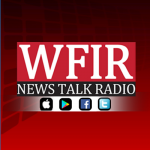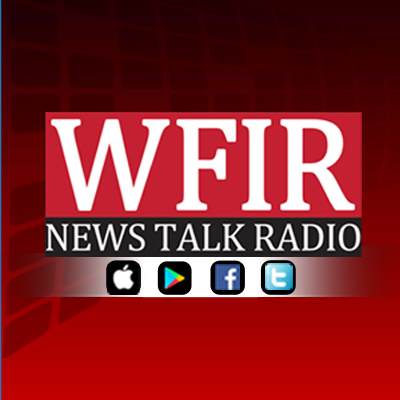 Another day, another poll – this one from Roanoke College on state and national government issues, from guns to President Trump – and Virginia's governor. More from WFIR's Gene Marrano: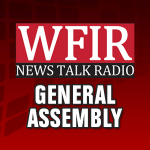 RICHMOND, Va. (AP) – A bid to tighten Virginia laws around using cellphones while driving will have to wait another year. The Richmond Times-Dispatch reports that lawmakers rejected legislation aimed at keeping drivers off their phones died during the final moments of the 2019 legislative session. Both the House and Senate passed legislation that would have outlawed hand-held phone use while driving but the two chambers couldn't agree on compromise language to get a single bill through both chambers. Some lawmakers expressed concerns the bill would lead to racial profiling by police. Advocates for a ban on hand-held phone use while driving said they would try again next year.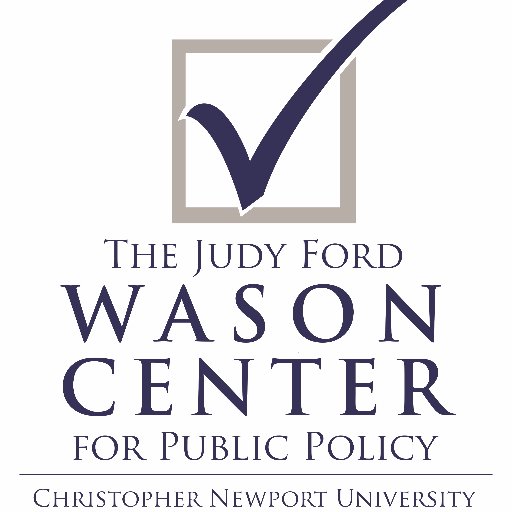 A new report finds that an Independent Presidential candidate on the ballot in 2020 would hurt Democrats a lot more than President Trump. WFIR's Ian Price has more:
02-26 Independent Candidate WRAP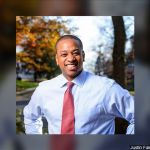 Virginia lawmakers may have wrapped up their regular session over the weekend, but the prospect of a controversial hearing still looms in Richmond — centering around sexual assault allegations against the state's lieutenant governor. WFIR's Evan Jones has more:
The House of Representatives is expected to pass a resolution tomorrow aimed at blocking block President Trump from spending money for border wall construction under his recently-declared State of Emergency. But an area Congressman says he's all for it, as WFIR's Evan Jones reports.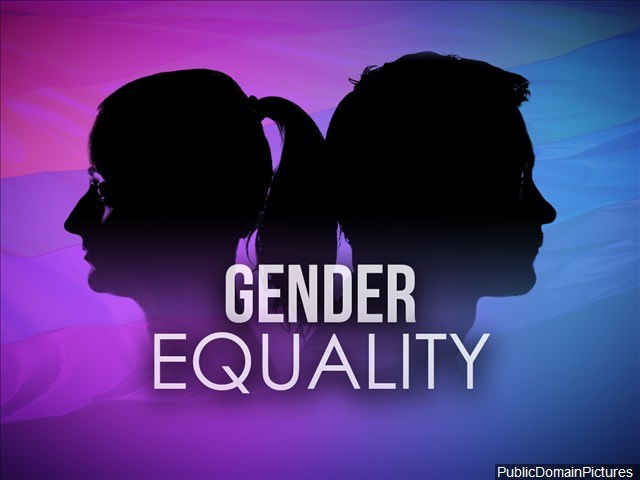 Supporters of the Equal Rights Amendment plan to continue pushing for Virginia to ratify the legislation next year, after it failed by a single vote late last week in the General Assembly. WFIR's Ian Price has more on the amendment that would establish gender equality as a principle in the US Constitution: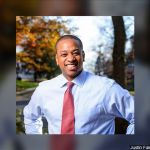 RICHMOND, Va. (AP) — Embattled Virginia Lt. Gov. Justin Fairfax compared himself to Jim Crow-era lynching victims in a surprise speech Sunday, as he resists widespread calls to resign prompted by allegations of sexual assault. Fairfax strongly defended himself and lashed out at his critics from his rostrum in the state Senate as the 2019 legislative session was coming to a close. "I've heard much about anti-lynching on the floor of this very Senate, where people were not given any due process whatsoever, and we rue that," Fairfax said, referencing legislation the General Assembly passed expressing "profound regret" for lynchings in Virginia between 1877 and 1950."And we talk about hundreds, at least 100 terror lynchings that have happened in the Commonwealth of Virginia under those very same auspices. And yet we stand here in a rush to judgment with nothing but accusations and no facts and we decide that we are willing to do the same thing," Fairfax said. When he finished his five-minute impromptu speech, stunned senators sat in awkward silence.
Fairfax, who is black, has been accused by two women of sexual assault. Both of the alleged victims are African American. Earlier this month, Vanessa Tyson publicly accused Fairfax of forcing her to perform oral sex in his hotel room during the Democratic National Convention in Boston in 2004. Her lawyer said last week that Tyson plans to meet with prosecutors in Massachusetts to detail her allegations. Meredith Watson has also publicly accused Fairfax of sexual assault. She issued a statement accusing him of raping her 19 years ago while they were students at Duke University. The Associated Press generally does not name people who say they are victims of sexual assault, but both women have come forward voluntarily.
House Republicans announced plans Friday to hold a public hearing where Fairfax, Tyson and Watson can testify, a move that Fairfax and some Democrats have panned as a political ploy. Fairfax has indicated he won't participate in the hearing, leaving it an open question whether Republicans will try to compel him to testify. Fairfax has said the accusations should be investigated by law enforcement. Republican House Majority Leader Del. Todd Gilbert said Fairfax's comments about lynchings were highly inappropriate. "That is the worst, most disgusting type of rhetoric he could have invoked," Gilbert said. "It's entirely appropriate for him to talk about due process and we would intend to offer him every ounce of it, and he's welcome to take advantage of that anytime he would like."
But black lawmakers did not object to Fairfax's speech. "He said what he needed to say," said Sen. Mamie Locke. Virginia Legislative Black Caucus Chairman Del. Lamont Bagby said he's heard similar rhetoric from his constituents, who have expressed concerns that Fairfax is being treated unfairly because of his race.
Gov. Ralph Northam and Attorney General Mark Herring, both Democrats and both white, are embroiled in their own scandal after acknowledging they wore blackface in the 1980s. Northam has also resisted widespread calls to resign and instead said he intends to devote his remaining years in office to addressing the state's deep and lingering racial divisions. The trio of scandals has rocked Virginia politics and exposed deep divides among Democrats. State Democrats have expressed fear that the uproar over the governor could jeopardize their chances of taking control of the GOP-dominated Virginia legislature this year. The party made big gains in 2017, in part because of a backlash against President Donald Trump, and has moved to within striking distance of a majority in both houses.
At the same time, the Democrats nationally have taken a hard line against misconduct in their ranks because women and minorities are a vital part of their base and they want to be able to criticize Trump's behavior without looking hypocritical.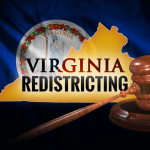 RICHMOND, Va. (AP) — Virginia lawmakers approved a sweeping overhaul Saturday of how legislative and congressional maps are drawn, despite strong objections from some black legislators. The House and Senate approved a proposed constitutional amendment that would create a new commission empowered to draw legislative and congressional maps during the next redistricting process in 2021, a change from the current practice of lawmakers drawing the maps themselves. The measure must be approved again by the General Assembly next year, and then by voters, to take effect.
The 16-member commission would be a mix of lawmakers and citizens. Republicans and Democrats would be evenly split among the lawmakers and the citizen members would pick by retired judges from a list drawn up by lawmakers. A supermajority of both citizen and lawmakers commission members would be needed to present a map to the General Assembly for consideration. The General Assembly would have to vote up or down on any proposed maps. In the event of a stalemate, the Virginia Supreme Court would draw the maps. Governors would have no role in the process. Under current law, governors have veto power over any map proposed by the legislature.
Advocates of redistricting reform hailed the proposal's passage. "Although this bipartisan plan does not reflect every provision we urged in our original proposal, make no mistake: This reform will end partisan gerrymandering in Virginia," said Brian Cannon, executive director of the advocacy group OneVirginia2021.
The measure passed unanimously in the state Senate, but many black lawmakers in the House of Delegates voted against it. Black lawmakers said the commission would dilute the influence of African-Americans in drawing the maps. "We have great concerns about having African-American representation for redistricting, and this doesn't guarantee that," said Del. Lamont Bagby, chairman of the Virginia Legislative Black Caucus.
Redistricting reform has long been a hot-button issue in Virginia politics, with Democrats often campaigning on the need for an independent commission. Republican House Speaker Kirk Cox earlier this year said he backed the formation of a commission after years of objecting to the idea. Cox said lengthy federal court battles over maps drawn during the 2011 redistricting lines prompted his change of heart. Democratic-led lawsuits led to a federal court redrawing the state's congressional map and could lead to a new state House map.
A panel of judges has given final approval to a redrawn map for the Virginia House of Delegates in a protracted racial gerrymandering case.
A federal panel of judges gave final approval to a redrawn House map earlier this month after a previous ruling that lawmakers had racially gerrymandered eleven districts by packing black voters into them.
Republicans are appealing the case to the U.S. Supreme Court. Arguments are scheduled for next month.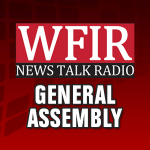 RICHMOND, Va. (AP) — Virginia lawmakers are unveiling a budget plan that gives increased raises to state workers and public school teachers, freezes tuition increases at state universities and pads Virginia's rainy day accounts. The House and Senate presented their joint budget proposal Saturday. Lawmakers did not immediately say when they would vote to finalize it. A stronger-than-expected state economy helped give lawmakers hundreds of millions of dollars in additional funds to spend this year. Much of it is going into public education, including pay raises, more school counselors and increased undergraduate financial aid.
Black lawmakers said they were satisfied that the Republican-led budget committees increased funding for school districts with a high concentration of low-income students but said Gov. Ralph Northam should try to add even money through an amendment.