State and National Government
RICHMOND, Va. (AP) — Former Virginia Gov. L. Douglas Wilder is accusing the state's library agency of racism for its slow pace in processing and publicly presenting records from his tenure as the nation's first elected Black governor. Wilder, 89, says he doesn't understand why the Library of Virginia has been processing papers from his gubernatorial successors before finishing work on his. "Why isn't it racism?" Wilder asked.
State Librarian Sandra Gioia Treadway acknowledged that the processing of Wilder's records had "fallen off the radar," a lapse that she attributed to budget cuts and turnover in key positions, including the state archivist. Wilder, a grandson of slaves, served as Virginia's governor from 1990 to 1994. He later served a term as Richmond's mayor.
All of Wilder's successors in the governor's office have been white. The library agency has finished work on the collections of former Govs. George Allen, Jim Gilmore and Mark Warner. Former Gov. Tim Kaine's remains a work in progress. Treadway said she didn't know how few of Wilder's papers had been processed and made public until Wilder's son, Larry, contacted her earlier this year.
Wilder's papers from his terms as governor and as the state's first Black lieutenant governor can't be made public until it is sorted, analyzed, indexed and reviewed for exceptions under the Virginia Freedom of Information Act, according to Treadway.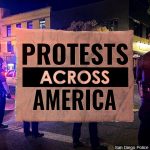 (from ABC News) An overnight protest on a closed Washington state freeway ended with two women in the hospital after a motorist barreled into the crowd, according to Washington State Patrol. For weeks, law enforcement authorities have warned pedestrian protesters not to use the highways as the setting for protests. "The freeway is simply not a safe place…We feared something like this would happen," said Captain Ron Mead, commander of Washington State Patrol field operations for District 2, at a press conference Saturday morning.
A 27-year-old man from Seattle is accused of driving his car onto the closed I-5, going around the vehicles that were supporting the protesters, and striking the pedestrians standing in the shoulder of the road, said Mead. Interstate 5 between SR 520 and I-90 was closed multiple times in the last 24 hours due to protests. A 32-year-old woman from Bellingham and a 24-year-old woman from Seattle were hit and taken to a nearby hospital. The younger woman is in critical condition after suffering life-threatening injuries while the other victim is in stable condition. The unidentified driver stopped the all-white sedan and was taken into custody for questioning. Mead said the driver passed a sobriety test and there's no indication that the car was stolen.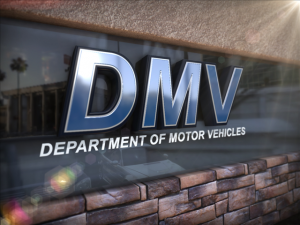 Virginia's DMV is resuming its road skills testing for residents 18 and over – but it may not be very close to you, you may have to wait a while, and it will be significantly different in some ways than before. WFIR's Evan Jones has more:
The nearest site to Roanoke is in Christiansburg, and when we checked late yesterday on line, the earliest possible road skills test appointment was for July 21st.
—
NEWS RELEASE: RICHMOND – Modeling the best practices of other states and industry leaders, the Virginia Department of Motor Vehicles (DMV) will implement a new method for passenger vehicle road skills testing that ensures new drivers demonstrate safe driving skills while incorporating social distancing for the health and well-being of customers and employees. DMV will also resume motorcycle skills testing according to the best practices for social distancing. Additionally, the agency announced Wednesday the reopening of three more DMV customer service centers for specific services by appointment only, and the resumption of service at one more DMV Select office.
ROAD SKILLS TESTING
"Safety is key in a road skills test. We will continue to ensure applicants can safely operate a motor vehicle before giving them the green light to drive solo on Virginia roadways. However, during this public health emergency, we also have to take into consideration customer and employee health and well-being," said DMV Commissioner Richard D. Holcomb, the Governor's Highway Safety Representative. "Maryland and Pennsylvania have had great success with this new model of passenger vehicle road skills testing in which a test examiner communicates with the customer from outside of the vehicle on a closed controlled course. At the Virginia DMV, we have reiterated that we look forward to resuming road tests just as soon as we are safely able to do so. This new procedure enables us to do that, and I know our customers will be pleased with both the availability of the service and the integrity of the test."
Road skills testing at DMV is available to Virginia residents age 18 and older. If you are under age 18, the road skills test will be given as part of the Virginia driver education course taken at a public, private or commercial driving school. For more visit https://www.dmv.virginia.gov/drivers/#ed_reqs.asp.
To get started, a customer must first schedule an appointment for a passenger vehicle or motorcycle skills test at dmvNOW.com/appt. DMV is first offering passenger vehicle road skills tests at its Richmond Central Customer Service Center beginning July 1. An additional location in each region will be available for road test appointments beginning this week and continuing in coming weeks.
July 6
Woodbridge Customer Service Center (only open for road skills testing): 2731 Caton Hill Road, Woodbridge
Norfolk-Widgeon Road Customer Service Center (only open for road skills testing): 850 Widgeon Road, Norfolk
July 9
South Boston Customer Service Center: 2039 Hamilton Boulevard, South Boston
Harrisonburg Customer Service Center: 3281 Peoples Drive, Harrisonburg
Christiansburg Customer Service Center: 385 Arbor Drive, Christiansburg
July 11
Abingdon Customer Service Center: 25552 Lee Highway, Abingdon
Manassas CDL Site: 7931 Mason King Court, Manassas
Martinsville CDL Site: 1012 Dupont Road, Martinsville
Middletown CDL Site: Customers should report to the Front Royal Customer Service Center (15 Water Street, Front Royal) for check-in
Suffolk CDL Site: 6701 College Drive, Suffolk
Richmond CDL Site: 1305 West Hundred Road, Chester
After check-in at DMV, the customer will proceed to the testing site – a large section of the parking lot cordoned off by cones. For everyone's safety, DMV test examiners will wear appropriate personal protective equipment, and will always maintain an appropriate social distance from the applicant.
During the test, the customer will operate the vehicle at the direction of the test examiner who will communicate from outside the vehicle via an open window. The examiner will instruct the customer to demonstrate control of the vehicle and complete required maneuvers on the course, such as showing that the customer can work the wipers and horn, can safely back up the vehicle, can park the vehicle, and can safely operate the vehicle.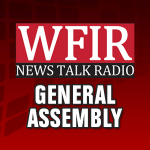 Hundreds of new laws in Virginia go into effect today – many could affect your life. WFIR's Rob Ruthenberg has this report.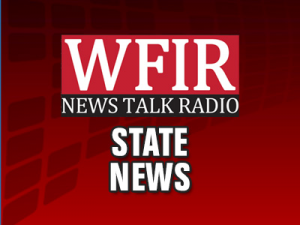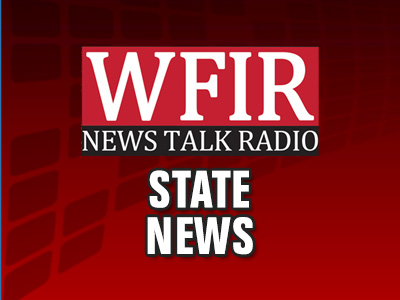 RICHMOND, Va. (AP) — Virginia House Speaker Eileen Filler-Corn is announcing three public hearings on criminal justice matters ahead of a special session set for later this summer.
Filler-Corn, announced the special hearings Friday, saying they would take place in July and August.
Gov. Ralph Northam is expected to call a special legislative session in August. The initial purpose of the session was to focus on the economic impact of the coronavirus pandemic, but it has grown to include a focus on criminal justice reform following the widespread civil unrest following the death of George Floyd. Floyd, a Black man in handcuffs, died after a white police officer in Minneapolis pressed a knee on his neck.
The Virginia Legislative Black Caucus has said it plans to pursue a broad criminal justice-related agenda at the special session that includes legalizing marijuana and reinstating parole.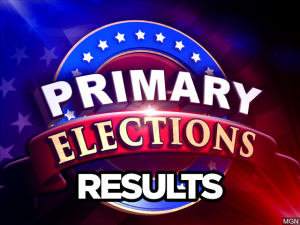 Virginian's made their way to the polls yesterday to cast ballots for candidates in US House and Senate races.Republican voters chose Daniel Gade, a retired Army officer who advised former President George W Bush, as their candidate to challenge incumbent Democratic US Senator Mark Warner this fall. Gade says he is up to the challenge of defeating Warner and becoming the first Republican elected to Senate since 2002. In Virginia's 5th District, Democratic voters selected Cameron Webb, a doctor, lawyer and educator at UVA, to take on Republican nominee Bob Good in November. Webb says he wants to reach out to Democrats who voted for other candidates as well Independent and Republican voters. Both Gade and Webb mentioned healthcare as one of the top issues they hope to work on should they get elected to Congress.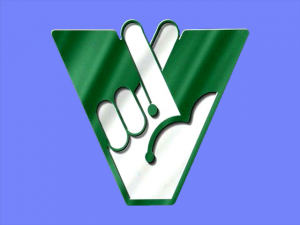 Virginia Lottery sales took a hit when the coronavirus first arrived, but lottery officials say it did not take long for the numbers to rebound — May sales were 9% higher than the year before — and the lottery expects to meet its budgeted goal of providing more than $600 million to Virginia K-12 education in the fiscal year that ends next week. More from WFIR's Evan Jones: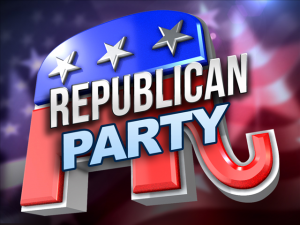 This is primary day in Virginia for U.S. Senate and Congressional Democratic and Republican party nominations. The one statewide race is the for the Republican party's U.S. Senate nomination. The candidates are Alissa Baldwin, Daniel Gade, and Thomas Speciale, and as WFIR's Evan Jones reports,our political analyst Bob Denton says their campaigns have been virtually invisible:
The primary winner faces Democratic incumbent Mark Warner in November.
Click here for Alissa Baldwin's campaign website.
Click here for Daniel Gade's campaign website.
Click here for Thomas Speciale's campaign website.
U.S. Senator Mark Warner says the firing of Manhattan U.S. Attorney Geoffrey Berman is part of a "trend" for the Trump administration. WFIR's Ian Price has more: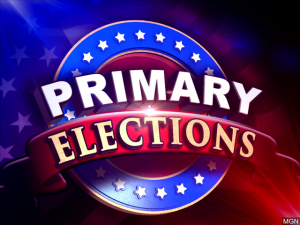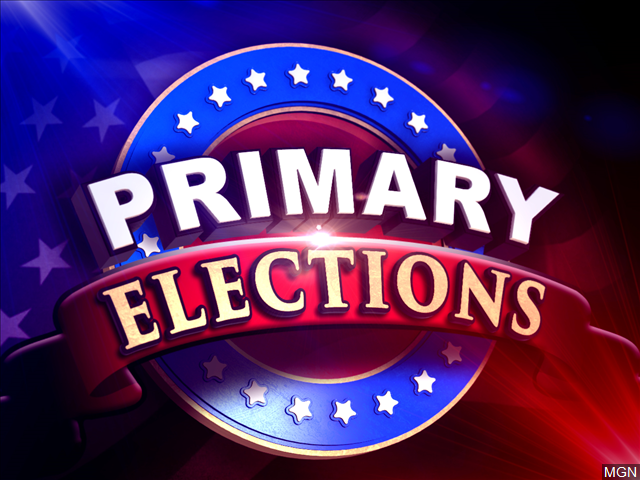 RICHMOND, Va. (AP) — For the second time in two years, no big-name Republicans in Virginia are bothering to try and win a seat in the U.S. Senate.
Once a hotly contested swing state where Senate elections were decided by small margins, Virginia has swung solidly blue in the Trump era as voters in the state's growing suburbs reject the president's agenda. U.S. Sen. Tim Kaine won re-election against an underfunded opponent by more than 15 percentage points two years ago.
This year, three relatively unknown Republicans are competing to take on incumbent U.S. Sen. Mark Warner, a Democrat who is seeking his third term in the Senate. The primary will take place Tuesday.
"Mark Warner gets, essentially, a pass this time," said Quentin Kidd, a political science professor at Christopher Newport University.
Warner barely won six years ago against former Republican National Committee Chairman Ed Gillespie, but no experienced Republicans want to take Warner on this time around. Former Congressman Scott Taylor initially announced a bid before changing his mind and running for his old, much more competitive, Virginia Beach-area U.S. House seat instead.
That leaves three political newcomers — Daniel Gade, Thomas Speciale, and Alissa Baldwin — vying to be the GOP Senate nominee.
Gade has raised by far the most money and has the highest profile of the three. He is a retired Army officer who was seriously injured in Iraq in 2005, losing a leg after his Humvee was hit by a roadside bomb. Gade advised President George W. Bush on military and disability issues and was Trump's appointee to serve on the Equal Employment Opportunity Commission, but withdrew his nomination after a lengthy delay in the Senate over his confirmation. Gade previously taught at West Point and now teaches at American University.
He said he's undeterred by Warner's advantages.
"Even if this is a blue year, even if Virginia is a blue state, so what? Our values are worth fighting for," Gade said.
If elected, Gade pledged not to be a "rubber stamp" for the president but said Trump is "good on the policies that I care about," like religious liberty.
Speciale is a defense contractor and Army reservist who has largely self-funded his campaign. He said he'd be a "junk yard dog" in debates against Warner and said Republicans are looking for his type of pro-Trump conservatism.
"They want people who are real. They want people who love America," he said.
Baldwin is a public school teacher in Nottoway County who has barely raised any money.
Warner is running unopposed for the Democratic nomination.
Other notable races Tuesday include Virginia 2nd Congressional District GOP primary between Taylor, Ben Loyola Jr. and Jarome Bell. Taylor, a former Navy Seal, narrowly lost to U.S. Rep. Elaine Luria in 2018 in one of the most competitive congressional district in the country. Like Taylor, both Loyola and Bell are Navy veterans. The district includes the Norfolk Naval Base, the largest navy base in the world.
Four Democrats are vying to take on Bob Good in the Virginia 5th District, which stretches along the western part of the state from northern Virginia to the North Carolina border. Democrats think the Trump-leaning district could flip after Good defeated incumbent U.S. Rep. Denver Riggleman in a GOP convention earlier this month. Riggleman angered social conservatives in his district when he officiated a gay wedding.
The Democrats running are R. D. Huffstetler Jr., B. Cameron Webb, Claire C. Russo and John D. Lesinski.
Republicans will pick a candidate in Virginia's other closely watched district — currently held by U.S. Rep. Abigail Spanberger — next month in a convention. State House Del. Nick Freitas is among the favorites to win, but failed to submit his campaign paperwork on time for the second straight election in a row.
Last year, Freitas had to mount a pricey write-in campaign to keep his state House seat. The state elections board will likely meet next month to hear his request for an extension to file this year's paperwork.