From the office of Congressman Bob Goodlatte: WASHINGTON, D.C. – Congressman Bob Goodlatte (R-Va.) announced today during Computer Science Education Week that a team from Hidden Valley High School in Roanoke is the Sixth Congressional District of Virginia's winner of the 2017 Congressional App Challenge. Yesterday, Congressman Goodlatte notified the students by Skype of their achievement.
Congressman Goodlatte released the following statement congratulating the team:
"These students from Hidden Valley High School took a real world problem – one they have personally experienced – and created a solution. They saw their idea transform from a 'brainstorming board' in the classroom to a tool that can be used to help quickly and accurately tally Quizbowl results.
"I am extremely impressed by the ingenuity and skill of these students and students throughout the Sixth Congressional District who submitted entries. Each of these participants is to be commended for their hard work. I encourage them to take what they have learned from this process and continue to grow their knowledge of computer coding. I thank all of the students who participated as well as the educators who helped them along the way. These young men and women are the next generation of American innovators."
Quizbowl Scores: Hidden Valley High School – Roanoke, Va.
David Arnold
Shreyas Gullapalli
Mengyun (Mavis) Lee
Yifei Zhao
Teacher/Advisor: Mrs. Phifer Herrala
Link to app demonstration: https://youtu.be/c8ZFjElPiD8
Description: "Less than a month ago we assisted our Quizbowl team in hosting a Quizbowl tournament. During it, we noticed that oftentimes certain scorekeepers couldn't do math quickly as others, or kept messing up the calculations, which led to their rooms being behind. This app aims to solve that by simplifying the scorekeeping process."
Additional Information: In 2014, Congressman Goodlatte co-chaired the first Congressional App Challenge along with Congresswoman Anna Eshoo (D-Calif.). Through the Congressional App Challenge, students from across the country are tasked with creating and exhibiting an original app. The winning apps are eligible to be featured in the U.S. Capitol Building and on House.gov. Each winner will also receive $250 in Amazon Web Services Credits and will be invited to the #HouseOfCode Reception in April 2018. More information about the Congressional App Challenge can be found at www.congressionalappchallenge.us.
###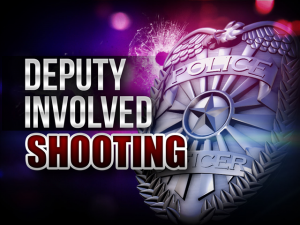 UPDATE: State Police have identified the man shot and killed by a Henry County sheriff's deputy after he fired into a home, then at law enforcement vehicles.  Police say 24-year-old Johnnie Carter of Henry County had tried to force his way into a home before deputies arrived.
PREVIOUSLY: SALEM, Va. – At the request of Henry County Sheriff Lane Perry, the Virginia State Police is investigating a fatal, officer-involved shooting that occurred early Tuesday morning (Dec. 5, 2017) in the community of Bassett. The incident began around 4 a.m. Tuesday when the Henry County Sheriff's Office received a 911 call about a male subject trying to force his way into a residence in the 3300 block of Philpott Drive.  When the male subject was unable to make entry, he began firing a handgun outside the residence. As soon as the Henry County Sheriff's Deputies pulled up to the scene, the male suspect began firing at their vehicles.  One of the sheriff's deputies returned fire and the male suspect was wounded. The male subject was transported to Sovah Health in Martinsville, where he succumbed to his injuries.
No residents or sheriff's deputies were injured during the incident. The Virginia State Police Bureau of Criminal Investigation's Salem Division is at the scene conducting its investigation into the incident. State police are also in the process of confirming the identity of the male subject and will then notify his next of kin.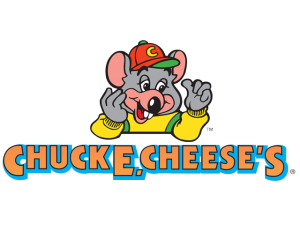 From Roanoke County Police:  – On Saturday, December 2, 2017, Roanoke County Police responded to the Chuck E. Cheese's located in the 4000 Block of Electric Road for an attempted abduction involving a child. At this time no further information is being released as it is too early in the investigation. As further information is able to be released an updated press release will be sent out.  If anyone has information about this incident they should contact the Roanoke County Police at (540) 562-3265.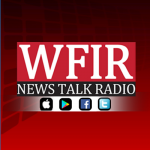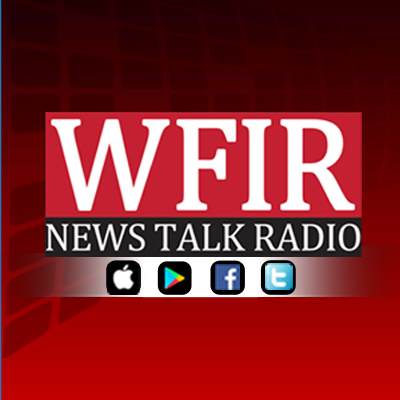 From Roanoke City Police: On December 2, 2017 at 1:17 pm, Roanoke Police Officers were in the area of Valley View mall when they attempted a traffic stop on a vehicle being driven by a black male. The male disregarded the officers who were on bikes and fled the area.
The vehicle when leaving the area struck an occupied vehicle and a pedestrian who was walking in the parking lot. The vehicle driven by the black male was located in the mall parking lot unoccupied. Officers are investigating this incident.
The pedestrian who was struck was transported to Carilion Roanoke Memorial by Roanoke Fire and EMS for treatment.
The Regional Shelter for Animal Care and Protection says it has has reached full capacity for large dogs, and both strays and others available for adoption. Shelter officials suggest this is a good time to come out to the facility on Baldwin Avenue if you have thought recently about pet adoption.
News release: Roanoke, VA – The Regional Center for Animal Care and Protection has reached capacity for large dogs. Kennels for both stray dogs and dogs available for adoption are full at this time. If you are missing your dog companion, please visit the shelter located at 1510 Baldwin Ave. NE, to see if your dog is at there. Anyone interested in adopting a dog is also encouraged to visit the shelter so that the kennel space can be made available for the additional dogs that are brought in. The RCACP is your local, tax-funded intake shelter. Dogs that are brought into the shelter must be kept by law for the required stray hold time, which is either five or 10 days, depending on the information that is brought in with the animal. If you are missing your pet, now is the time to come to the shelter to ensure that your pet is safely reunited with you.
Additionally, if you are looking for a new best friend, please come to the shelter and let us help you find that match. By adopting the dogs that are available, it frees up space for stray dogs that are off their stray hold to be made available for adoption as well. The animals at RCACP are our community animals that need the community to help them. Please show your support by either claiming your lost pet or adopting those animals that are available.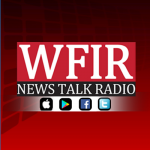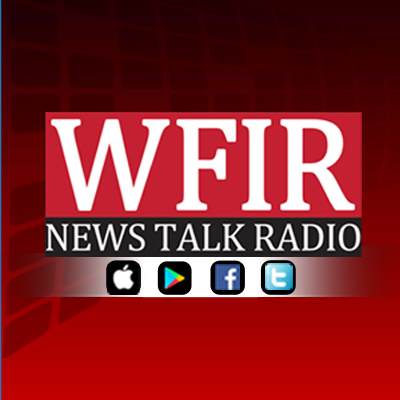 UPDATE from Roanoke Police: We have positively identified the body found on Delaware Avenue as Atlante' McArthur Dent, age 18, of Roanoke. No arrests at this time and investigation is ongoing.
Previously: Thanks to your help, we were able to identify this individual this morning. We will release his full identity after we properly notify his family.
Previously: Police need your help in identifying the body of a homicide victim found on the lawn of a residence in the 2400 block of Delaware Avenue NW on November 27th. At this point detectives have not been able to positively identify the body. The male does not match any of the department's current missing persons cases. The male's fingerprints did not match any prints in the state and federal database. According to the state medical examiner's office the male's cause of death was a gunshot wound and the manner was a homicide.
The male's physical characteristics are below: Black male, 5'9″ in height, 125 lbs in weight. Possible age range between mid-teens to early 20s. No tattoos, scars, or piercings. Small amount of facial hair on his chin.
The male was wearing the following: Black hoodie sweatshirt with a Washington Wizards [NBA franchise] logo on it. Black pullover sweatpants that have the zippers on the cuffs. Size 8 red Air Jordan shoes.
Anyone with information that might help detectives identify the deceased male should call our tip line at 540-344-8500. Callers can choose to remain anonymous. The investigation is ongoing.
Previously: On November 27, 2017 at 7:13 am Roanoke Police were called to the 2400 block of Delaware Avenue NW to investigate a report of a person down. The individual was found lying in the yard of a residence and was pronounced dead at the scene. Evidence Technicians collected potential physical evidence from the scene. The body was taken to the Office of the Chief Medical Examiner for an autopsy. The individual's identity will be released after proper notifications have been made. The incident is a death investigation at this time. Anyone with information can call the RPD tip line at 540-344-8500.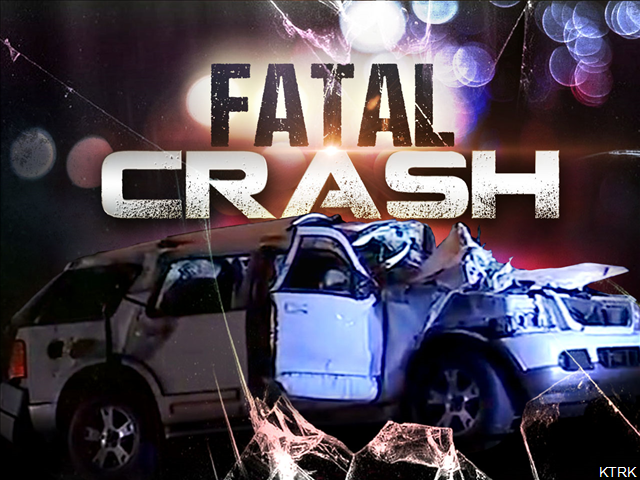 From Virginia State Police: RICHMOND – With overall traffic fatalities already on the increase, the 2017 Thanksgiving holiday weekend proved to be a deadly one for 10 individuals traveling on Virginia's highways. During the holiday statistical counting period, which began Wednesday, Nov. 22, 2017, at 12:01 a.m. and continued through midnight Sunday, Nov. 26, 2017, traffic crashes claimed the lives of eight drivers, one passenger and a pedestrian. As of Monday, Nov. 27, 2017, there have been 737 reported traffic deaths in Virginia, compared to 664 this date last year.
"The increase in fatal crashes throughout this year is troubling and should be of serious concern to all Virginians," said Colonel W. Steven Flaherty, Virginia State Police Superintendent. "Tragically, there will be at least 700 families heading into the holiday season mourning the loss of a loved one because of a traffic crash on a Virginia highway. Let's make these remaining weeks of 2017 safer for everyone by buckling up and driving smart, safe, sober and distraction-free."
The Thanksgiving fatal crashes occurred in the City of Richmond and the counties of Appomattox, Augusta, Bedford, Caroline, Fairfax and Spotsylvania. Two of the crashes, including the pedestrian crash, occurred in the City of Richmond, and two other fatal crashes occurred in Fairfax County. Two drivers lost their lives in a two-vehicle, head-on crash in Augusta County.
In an effort to prevent traffic deaths and injuries during the Thanksgiving holiday, the Virginia State Police participated in Operation C.A.R.E., an acronym for the Crash Awareness and Reduction Effort. Operation C.A.R.E. is a state-sponsored, national program designed to reduce crashes, fatalities and injuries caused by speeding, impaired driving and failure to use occupant restraints.
During the 2017 Thanksgiving weekend, Virginia State Police troopers:
Cited 8,016 speeders
Cited 2,465 reckless drivers
Arrested 102 drunken drivers
Cited 589 safety belt violations & 205 child restraint violations
Investigated 998 traffic crashes, in which nine were fatal
Assisted 2,635 disabled motorists
The Virginia State Police will also this year be participating in the annual Mothers Against Drunk Driving (MADD) "Tie One on for Safety" campaign, which discourages drunk and drugged driving during the winter holidays.
Salem City news release: This afternoon, at approximately 12:41 p.m., the Salem Police Department along with Salem Fire & EMS, responded to the 1700 block of East Main Street in reference to a call of a structure fire.  Upon arrival, officers observed a white male subject fleeing the 7-Eleven store on foot. Store employees told the officers thatthe male, identified as Jackie Vasher, 33, of Roanoke, entered the store and began pouring gasoline from a container onto the floor near the counter. Vasher then ignited the gasoline and exited the building. All five employees were able to exit the building and no one injured. No customers were inside the store at the time of the fire. Salem Police Officers pursued Vasher on foot and took him into custody a short distance from the store. Vasher has been charged with five counts of Attempted Malicious Injury by Fire and one count of Arson. Currently, he is being held at the Roanoke County/Salem Jail without bond. The incident is still under investigation and detectives are still trying to determine a motive for starting the fire.
Previous: The  Salem Fire & EMS Department responded to a structure fire today at the 7-Eleven/Liberty Gas Station, 1715 East Main St., at approximately 12:41 p.m. All of the people in the store were able to escape without injury, but the fire caused significant damage to the building and its contents. The first unit arrived within three minutes of receiving the call and found heavy fire and smoke coming from the front of the building. Due to the type of structure and the amount of fire, the Roanoke Fire & EMS Department also responded. It took firefighters approximately 15 minutes to bring the blaze under control. Approximately 30 personnel from the Salem Fire & EMS Department (Truck 1, Engine 2, Engine 3, Medic 802, Medic 803, Battalion 1 & Fire Medic 1), Roanoke Fire & EMS Department (Engine 4, Engine 5, Ladder 5, Medic 5 & Battalion 2) responded to the call. The Roanoke County Fire & Rescue Department (Engine 3) provided assistance covering additional calls. The Salem Fire Marshal's Office and Salem Police Department are still investigating the fire and there is no damage estimate at this time.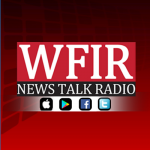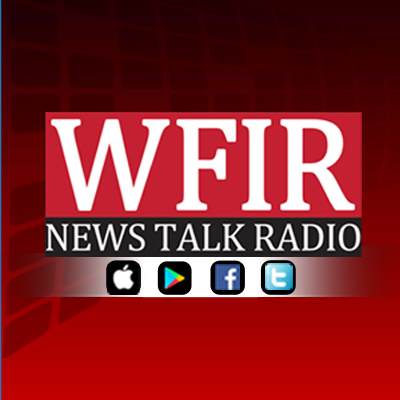 Update from Roanoke Police Nov 27:  The deceased individual found with a gunshot wound on Thanksgiving Day at a residence in the 200 block of Liberty Road has been identified as Morgan Nino Stamper-Dizon, age 19, of Roanoke. He was pronounced deceased at the hospital on November 23rd. Update  from Roanoke Police Nov 27:
The individual who was shot in the 1600 block of Eastern Avenue NE on that same day has been identified as Evgeniy Aleksander Prokopchak, age 20, of Roanoke. He was taken to Carilion Roanoke Memorial Hospital for treatment.
Detectives and evidence technicians are continuing to analyze physical evidence recovered from the investigations, as well as interviewing potential witnesses to establish a timeline of events.
The home invasion on Eastern Avenue and Stamper-Dizon's subsequent death are being investigated as potentially being related at this time. Anyone with information can call the RPD tip line at 540-344-8500.
Previously: At 11:48 a.m. on November 23, 2017, Roanoke Police were called to the 1600 block of Eastern Avenue NE to investigate a report of a shooting. Upon arrival officers located one adult male victim. The victim had apparent gunshot wounds and was transported to Carilion Roanoke Memorial Hospital for treatment. While at the scene, officers developed information that the incident was possibly a home invasion and the victim might have shot one of the suspect(s). The suspect(s) had left the scene by the time officers arrived.
Approximately 15 minutes later, officers were called to the corner of Kennedy Street NE and Liberty Road NE where an adult male was found with an apparent gunshot wound. Witnesses told officers two other individuals who were with the adult male ran away before officers got there. The adult male was found outside a residence at the corner of Kennedy and Liberty Road. He was taken to Carilion Roanoke Memorial Hospital where he was pronounced deceased. The adult male's identity will be released after proper notifications have been made.
Detectives are investigating to see if both incidents were related or the result of two separate sets of circumstances. No arrests have been made in either incident. Anyone with information is encouraged to call the RPD tip line at 540-344-8500. Callers can choose to remain anonymous.  Read the rest of this story »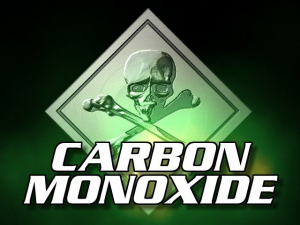 As colder weather becomes more common, carbon monoxide poisoning poses a greater threat to many homeowners. Carbon monoxide is a colorless and odorless gas that enters homes when fuel is burned, and it can be hard to detect, with sometimes fatal results. WFIR's Madison Everett has more: