From Bedford County Sheriff's Office:On March 19, 2017 deputies with the Bedford County Sheriff's Office responded to a shots fired call at an address on Hale St. in Goodview. When deputies arrived they heard screaming coming from the residence and located a female victim who had been shot.  Read the rest of this story »

From Virginia State Police:The Virginia State Police are on the scene of a crash involving a Carroll County Sheriff's Deputy and a tractor-trailer. The crash occurred shortly after 10 p.m. Thursday (March 9) at the intersection of Route 58 and the Interstate 77 Exit 14 exit ramp in Carroll County. Read the rest of this story »

From Virginia State Police: Virginia State Police Trooper C. N. Lynch is investigating a single vehicle fatal crash that occurred on March 8, 2017.  The crash occurred at 8:05 pm on Route 619, just east of Route 724 in Franklin County.A 2002 Ford Explorer was traveling west on Route 619 when it ran off the right side of the roadway, over-corrected, lost control and overturned several times in the roadway.The Ford was driven by Deborah Dean Ferguson, 58, of Bassett, Va.  Ms. Ferguson was wearing her seat-belt and died at the scene.The crash remains under investigation.

From Roanoke Police: On February 27, 2017 at 6:48 a.m. Roanoke Police were dispatched to the 2400 block of Daleton Avenue NE to investigate a report of a person down in a yard. Officers observed that the individual had a wound to his upper body and was holding a knife. Emergency responders from Roanoke Fire EMS pronounced him dead at the scene. He was identified as Brandon Dale Meador, age 28, of Roanoke. Officers collected potential evidence, interviewed neighbors, and are attempting to develop a time line of the activities of Meador prior to his death. An autopsy was performed this morning at the Medical Examiner's Office and a manner of death has not been determined. The incident is a death investigation and is ongoing at this time. Anyone with information can call the RPD tip line at 540-344-8500. Callers can choose to remain anonymous.
News release: Roanoke County Police is seeking the public's assistance in locating Alexander Troy Lanham. Police hold outstanding felony warrants on Lanham for Burglary and Grand Larceny. Lanham is described as a white male, 5 foot 11 inches, brownish-red hair, hazel eyes and weighing 165-180 pounds. He is believed to be driving a 2003 Audi A4 sedan, with Virgina registration VRG-4219. Anyone with information regarding his whereabouts is asked to call Roanoke County Police at 540-562-3265, or call 911.

Parkway Brewing Company and Virginia Cooperative Extension are collaborating to  provide the monthly series, Beakers and Brews, in an effort to educate the community on the science behind beer. WFIR's Lillian Boyd has more:
UPDATED SUNDAY: Breana Stout has been located and is safe.
PREVIOUSLY: Roanoke County Police are seeking the public's help in locating Breana Stout a 17 year old female from South County. She was last seen leaving the McDonalds at 2071 Electric Road on Friday evening (02/24/17). Breana was last seen in a McDonald's uniform which is a red & black polo shirt, and black pants. She could possibly be in a Red 2015 Nissan Sentra with VA license plate VHX-7188. If anyone has information on Breana's whereabouts call our non-emergency number (540) 562-3265. Breana is 5'10", 185 lbs., and currently has her hair dyed red in color.

After last year's fire caused $600,000 worth of damages, Mount Regis Center for addiction treatment is hosting an open house at its new location on Monday. WFIR's Lillian Boyd has the story.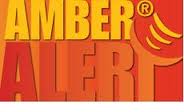 UPDATE From State Police: The girl has been located in Pennsylvania, and the Amber Alert is cancelled.
PREVIOUSLY: Virginia State Police and Virginia Missing Children Clearinghouse have issued an Amber Alert for a child abduction on behalf of the Bridgeport Police Department in Bridgeport, Connecticut ON 02/24/2017 at 02:45 AM. The Bridgeport Police Department is looking for Aylin Sofia Hernandez, White/Hispanic, female, age 6 years old, height 4 feet 00 inches, weight 55 lbs, with Brown eyes and Black hair. The child is believed to be in extreme danger and was last seen 69 Greenwood St, Bridgeport, CT.  The child is likely abducted by Oscar Hernandez, White, male, AGE 39 years old, height 5 feet 08 inches, weight 180 lbs, with Brown eyes and Black hair. The Vehicle Registration is Connecticut tag #AG91925, a 2017 Silver Hyundai Sonata, Possibly Traveling South . Please contact the Bridgeport Police Department at (203)576-7671 or Virginia State Police at 1-800-822-4453 (1-800-VACHILD).

From Virginia State Police: Virginia State Police A. B. Absher is investigating a fatal crash that occurred at 8:26 p.m. February 17, 2017 on Route 501, seven tenths of a mile of a mile north of Route 122 in Bedford County.A 2004 Buick Rainer was traveling south on Route 501, when the driver lost control and ran off the right side of the roadway, striking a wall and a utility pole, overturning several times ejecting the occupants.The 2004 Buick was driven by Brian Edward Dabney, 24, Buena Vista, VA.  Mr. Dabney was not wearing his seatbelt and was transported for injuries received in the crash.55 year old Darlene Spinner was a passenger in the vehicle.  Ms. Spinner was not wearing her seatbelt and was transported for injuries received in the crash.25 year old Candice Paige Clark, of Nellysford, VA was not wearing her seatbelt and died at the scene.The Virginia State Police Accident Reconstruction Team was called to assist with the crash.Alcohol and speed were a factor in the crash, charges are pending.The crash remains under investigation.