Roanoke County fire officials say downed power lines started yesterday's unusual fire between the rear of Fink's Jewelers and North Cross School. Investigators say the lines ignited a row of evergreens between the two, and an ember from the burning trees started a smoldering fire in a nearby dumpster. No structural damage reported, and no one was hurt.
Updated July 20 from Roanoke County Police: Police are seeking the public's help in identifying a suspect in the shooting that occurred early Tuesday at the Reddy Mart on Plantation Road. If anyone has information about the suspect, please call the Roanoke County Emergency Communications Center at 562-3265. No arrests have been made. The other subject involved in the shooting remains hospitalized. This case is still under investigation and no further information is available at this time.
Previously: On Tuesday July 18, 2017, officers responded to the Reddi Mart in the 8000 block of Plantation Rd. in Roanoke County in refrence to two males shooting at each other.  One subject suffered a gun shot wound and was transported to the hospital by rescue personel.  The second subject fled the scene on foot.  The investigation is on-going and anyone with information is asked to contact Roanoke County PD at 540-777-8652.

From VDOT: An overturned tanker truck hauling diesel fuel is causing major traffic impacts at the Orange Avenue  and Interstate 581 interchange in Roanoke. Motorists should be aware of the following:
Southbound exit 4E on I-581 is closed with the ramps to and from Orange Avenue shut down.
Both eastbound lanes of Orange Avenue are blocked at the I-581 interchange. traffic is being detoured onto Gainsboro Road.
No estimated time frame for reopening exit 4E or eastbound Orange Avenue has been established.  Drivers should avoid this area and seek alternate routes.

From the Bedford County Sheriff's Office: We are investigating several larcenies from boats in the Waterwheel area of Smith Mountain Lake. The larcenies occurred between April 2017 and July 2017. The victims report that their boats were either docked or in lifts when the larcenies occurred. Items stolen from the boats include electronic equipment such as depth/fish finders, sonar units and a large number of fishing poles and tackle boxes. Anyone with information on these crimes can call the Bedford County Sheriff's Office at 540-586-7827 or Central Virginia Crime Stoppers at 1-888-798-5900 or text 274637. Crime Stopper callers remain anonymous and could receive a cash reward up to $1,000.00.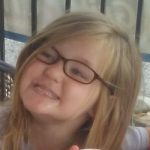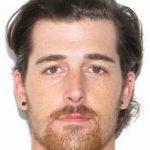 UPDATE From State Police: Virginia State Police has just been notified that Kimberly Long was safely located in the Rockingham County/Harrisonburg area…and Joel Long taken into custody without incident. For any additional information, you will have to contact the Smyth County Sheriff's Office – as they are the lead investigative agency on the abduction.

Both the Bedford and Franklin County Sheriff's offices are enrolling residents in upcoming citizen police academies. Through these academies, residents get a taste of the life-and-death decisions deputies have to make every day. WFIR's Denise Allen Membreno has the story.

The Bradley Free Clinic is expanding its services to the area's working uninsured women. The new Women's Health Program offers primary care, access to specialists and wellness screenings as well as education and counseling on women's health issues including contraception. More from WFIR's Denise Allen Membreno:
UPDATE: Statement from Morgan Griffith's office: At this time, all inquiries are being directed to US Capitol Police.
(From Fox News) — The gunman who opened fire on congressmen at a Virginia baseball field on Wednesday had a list of Republican names in his pocket at the time of the incident, Fox News has confirmed. The handwritten list was found in a van belonging to James Hodgkinson by the FBI, and the lawmakers named on the list are known to be conservative members associated with the Freedom Caucus:
Reps. Scot DesJarlais (R-TN), Trent Franks (R-AZ), Jeff Duncan (R-SC), Jim Jordan (R-OH), Mo Brooks (R-AL) and Morgan Griffith (R-VA).
Lt. Gov. Ralph Northam called for unity as the Democratic party heads into the fight to keep the governor's mansion, and the man he defeated says he fully supports his party's nominee. Northam defeated Tom Perriello in Tuesday's voting 56-44%. As WFIR's Denise Allen Membreno reports, Northam says he's the candidate to keep Washington politics out of the Commonwealth.