Web Staff
NEWS RELEASE: When Charles Fraley, III, and his wife checked the winning numbers in Virginia's New Year's Millionaire Raffle, the Narrows couple kept looking at one particular ticket number. It was their ticket! "We knew we had it locked up," he said.  Mr. Fraley had just become one of five $100,000 winners in the New Year's Day drawing. He bought his winning ticket at Gobble Stop, located at 2771 Virginia Avenue in Narrows. When asked how it felt to discover he'd won such a large lottery prize, he said he is "awestruck."
The other four $100,000 winning tickets were bought in Fredericksburg, Clear Brook, Midlothian and Arlington. Three tickets won the $1 million top prize. Those tickets were bought in Chesapeake, Arlington and Portsmouth. An additional 500 tickets each won $500.
Mr. Fraley, who is a retired circuit court clerk, said he hopes to make some home improvements with his winnings.
The Virginia Lottery is good fun for a great cause. Mr. Fraley lives in Giles County, which received more than $1.6 million in Lottery funds for K-12 public education in Fiscal Year 2019. For more information and a complete list of Lottery funds distributed to Virginia school districts, visit the Virginia Lottery's Giving Back page.
NEWS RELEASE: The Lynchburg Police Department still is receiving information about bear sightings in the Boonsboro area, specifically in the Bedford Hills neighborhood. Due to the warmer weather in the city recently, coupled with easy food access, many bears in the area have not yet gone into hibernation this winter. While bear-related incidents can be frustrating and unnerving, there are practical steps our community can take to peacefully coexist with these beautiful animals.
Be mindful to remove food attractants such as bird feeders, garbage, and pet food from around the residence.
Store garbage in a garage, shed, or in a bear-proof container until trash pick-up day.
Black bears are very skilled at climbing, including elevated decks. It's important to remove food attractants from those locations as well to include bird feeders and cat food.
Talk to neighbors and friends to remind them to follow these tips. Please visit
https://www.dgif.virginia.gov/wildlife/bear/living-with-black-bears/
for more tips. For more information, call 434-455-6105 to speak with Chief Animal Warden Ryan Ball.  Animal Warden Ball will be available for interviews about this topic tomorrow before 2:30 p.m.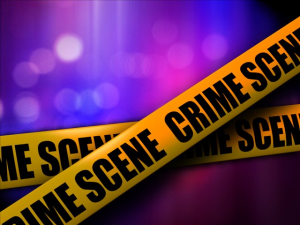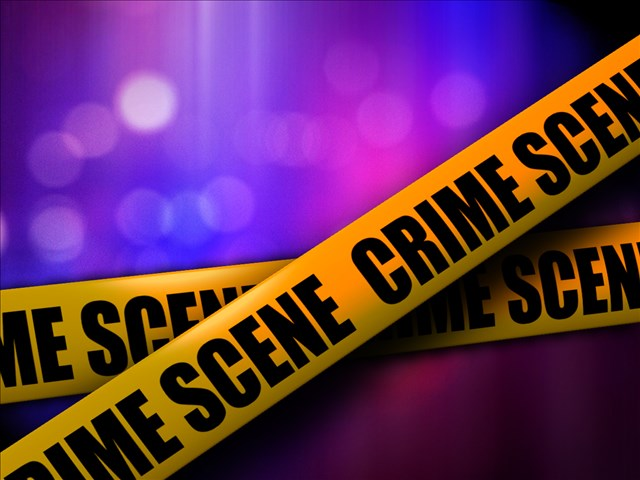 NEWS RELEASE: On January 11, 2020 just after midnight, Roanoke Police responded to a report of someone shot in the 1800 block of Gandy Dr NW [in the Lincoln Terrace area near Washington Park.] Arriving officers located an adult male — later identified as Nasion Brewer, 25 of Roanoke — inside a residence with multiple gunshot wounds. Brewer was transported by Roanoke Fire-EMS to Carilion Roanoke Memorial Hospital where he died a short time later. Preliminary investigation indicates there was a confrontation between Brewer and another adult male that escalated quickly and shots were fired. No arrests have been made. This is an ongoing investigation. Anyone with information about this incident is asked to call (540)344-8500 and share what you know. You can also text us at 274637; please begin the text with "RoanokePD" to ensure it's properly sent. Both calls and texts can remain anonymous.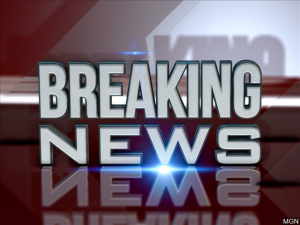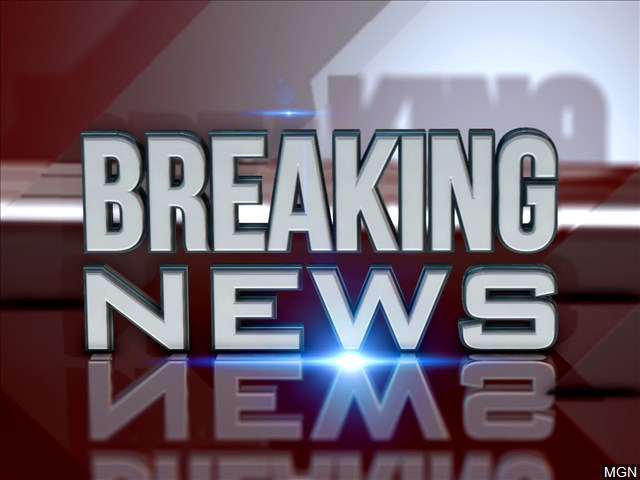 NEWS RELEASE: Virginia State Police Bureau of Field Operations investigating a single vehicle crash which resulted in two fatalities.  The crash occurred this morning at 6:37 a.m. (Jan 10) on Soapstone Road, two and a half miles north of Route 220 in Henry County.
Units arrived at the scene and found Nissan Altima, which had ran off the left side of the roadway, struck several trees and overturned.  Two occupants were found with gunshot wounds inside the vehicle, a male driver and a female passenger and both were deceased.
The crash investigation has determined the male and the female received the gunshot wounds prior to the crash, and that the gunshots originated from inside the vehicle.
The Virginia State Police Bureau of Criminal Investigation was called to investigate the shooting.
The driver was identified as Jalen Millner, 20, of Ridgeway, Va.  The passenger was identified as Najada Joyce, 20, Axton, Va.  Investigators are working to determine the events that occurred prior to the crash, and the relationship between the two occupants.
A handgun was recovered from inside the vehicle, which is believed to be used in the incident.
The incident remains under investigation.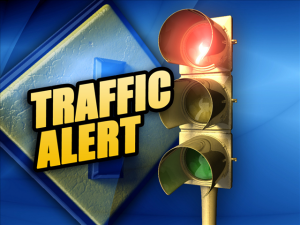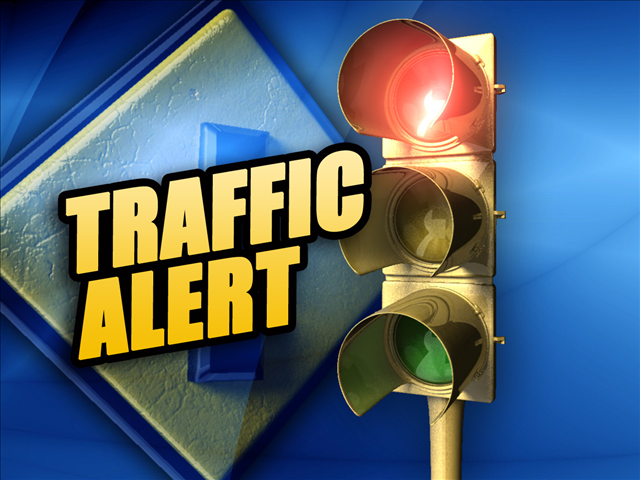 Crews are working to repair a water main break along Orange Avenue. WDBJ-7 is reporting all westbound traffic on Orange Avenue from Bonsack to Roanoke is being diverted and a detour is being set up around Mexico Way. Both lanes are closed and drivers are being asked to seek an alternate route.
UPDATED STATE POLICE NEWS RELEASE: The Martinsville man who shot a Martinsville Police Officer was released from Roanoke Memorial Hospital and arrested by the Virginia State Police on Saturday, January 4, 2020. Thomas Joe Braxton III, 37, of Martinsville, Va., was arrested on one count of Attempted Capital Murder; One count Use of a Firearm in the Commission of a Felony; One count Possession of a Firearm by a Convicted Felon; One count of Felony Elude.  Braxton is being held without bond at the Henry County Jail.
The investigation remains ongoing and once completed, the findings will be turned over to the Henry County Commonwealth Attorney's Office for review.
PREVIOUS: At the request of City of Martinsville Police Chief Eddie Cassady, the Virginia State Police Bureau of Criminal Investigation's Salem Field Office is investigating a shooting that resulted in both a Martinsville Police Officer and a 37-year-old Martinsville resident being treated for non-life threatening injuries.
The incident began at approximately 9:38 p.m. on Jan 1, 2020 when a Martinsville Police Officer attempted to stop a 2002 Toyota Pickup for a traffic violation on Memorial Blvd. at Askin Street. The operator of the vehicle refused to stop when the officer activated his emergency equipment and a pursuit was initiated. As the pickup continued down Theatre Street in Henry County, the driver jumped from the moving vehicle and fled on foot. Meanwhile, the pickup truck continued to roll down an embankment, crossed over Joseph Martin Highway and crashed into an embankment. No other vehicles were struck during the pursuit or by the driverless pickup.
When Martinsville Police located the suspect behind a nearby apartment building, the adult male suspect began firing at and struck one of the Martinsville Police Officers. The officers at the scene returned fire. The suspect's firearm was recovered at the scene.
The suspect was flown to Roanoke Memorial Hospital for treatment of non-life threatening injuries sustained in the shooting.
The Martinsville Police Officer was flown to Wake Forest Baptist Health in North Carolina and is still being treated for a non-life threatening gunshot wound.
The investigation remains ongoing at this time. Charges are pending.
UPDATE: From Lynchburg Police Department:The United States Marshals Service is assisting the Lynchburg Police Department with locating Sherwin Torrance Overstreet.
On January 3, 2020, Overstreet allegedly shot two McDonald's employees at the Wards Road location. Overstreet is wanted for two counts of malicious wounding and use of a firearm during the commissions of a felony.
The United States Marshals Service is offering a $2,000 reward for information directly leading to Overstreet's arrest. Tips can be forwarded to USMS84.tips@usdoj.gov or the USMS Tips app.
LYNCHBURG, Va. – The Lynchburg Police Department is searching for a suspect in connection with  malicious wounding that occurred in the 2100-block of Wards Road yesterday evening.
On January 3, 2020 at 6:21 p.m., officers responded to a call for a malicious wounding at the McDonald's located at 2135 Wards Road. Officers arrived and determined an altercation occurred at the drive through window between a customer and an employee. The customer then drove away from the drive through window, parked his vehicle, came inside, and the altercation continued.
The customer then shot two employees and fled the scene in a 2005 Red Mazda SUV bearing VA Tag URS-7076. Detectives have identified him as Sherwin Torrance Overstreet of Roanoke.
As a result of the investigation, Overstreet is charged with two counts of malicious wounding and two counts of using a firearm in commission of a felony. He is currently wanted.
This incident is not connected to last night's malicious wounding in the 2100-block of Wards Road.
This is an ongoing investigation. Any additional information will be released as an update to this news release.
Anyone with information about this incident is asked to contact Det. M. Scott at (434) 455-6174 or Crime Stoppers at (888) 798-5900. Enter a tip online at http://p3tips.com or use the P3 app on a mobile device.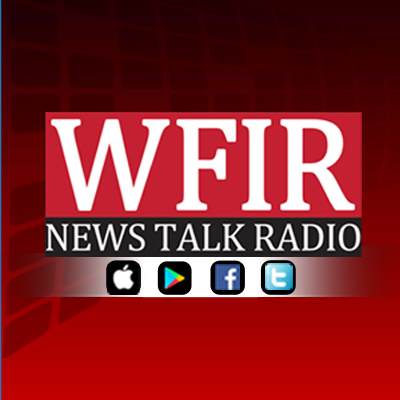 From Christiansburg Police Department: Christiansburg Police charged a man with driving under the influence tonight after he struck a pedestrian on North Franklin Street.
Stuart Howell Goldstein, 56, of Radford, was driving a 2013 Audi northbound on North Franklin Street, when his vehicle struck a man near Walmart at about 8 p.m.
Clarence Michael Hutchinson, 51, of Christiansburg, was transported by Christiansburg Rescue to LewisGale Hospital Montgomery in serious condition.
Christiansburg Police are continuing to investigate the incident.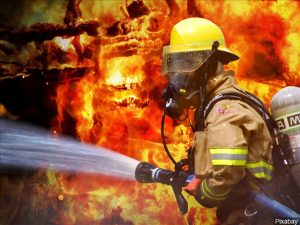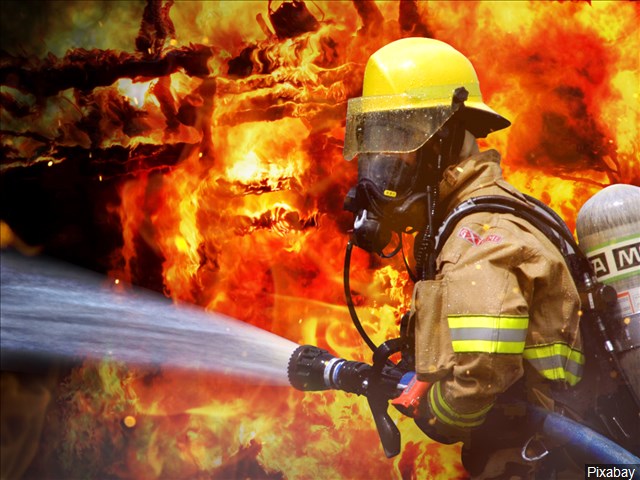 FROM Roanoke County Fire and Rescue:The fire on Hollins Road at the Ardagh plant was extinguished early this morning. All crews had cleared at 3:20 a.m. The Roanoke County Fire Marshal's Office has concluded their investigation and found the fire to be accidental. It originated in an "inner bake oven"and traveled along the exterior roof line through the "Regenerative Thermal Oxidizer"before being extinguished. While there is extensive fire, smoke and water damage to the machines, conveyors, and exhaust systems of the building, there is no major structural damage to the building itself. One additional firefighter from the City of Roanoke Fire and EMS was injured and transported to the hospital with smoke inhalation. The previously injured firefighter from Roanoke County was treated on scene for a back injury. Damages are estimated at approximately four million dollars. We would like to thank the City of Roanoke Fire and EMS for all their help on this fire.
State police have charged a 20-year-old Lexington man with hitting a trooper last week in a hit and run incident on Route 11 in Botetourt County. Troopers say Hunter Ruley was arrested after police learned he was trying to sell wheels and tires from the truck on line. Charges include Felony Hit and Run.
NEWS RELEASE UPDATE: Virginia State Police arrested Hunter Lee Ruley, 20, of Lexington, Va. in connection with a hit and run crash which occurred on Route 11 in Botetourt County on Friday, (Dec 20), involving a Virginia State Police Trooper.
The crash occurred at 9:56 p.m. while Senior Trooper R.E. Tackett was investigating a crash with another vehicle and a bear.  The trooper was entering his vehicle from the passenger side, when he was struck by a 2004 Chevrolet pickup truck.  The Virginia State Police was able to use the video system in the trooper's vehicle to obtain a description of the vehicle that struck the trooper.
Shortly after the crash, Ruley posted on social media he was selling a set of 4 oversize wheels and tires from a 2004 Chevrolet.  Investigators received information on the posting from a citizen, and using the pictures provided by Ruley on the site; was able locate the truck at a residence in Rockbridge County.
Troopers seized the vehicle and Ruley was later arrested at that location.
Ruley was charged with Felony Hit and Run and transported to the Rockbridge County Jail. Mug shot can be obtained from the Rockbridge County Jail.
The crash remains under investigation.
PREVIOUS: The Virginia State Police is investigating a crash in which a trooper was struck. The crash occurred at 10:03 p.m. on Friday (Dec 20) 0n route 11 in Botetourt County. A white Dodge pick-up was traveling north on Route 11, when the pickup struck the trooper on the right side of the of the State Police vehicle. Damage to the suspect vehicle will be on the right side and will include the right headlight and fender. Witness' at the crash scene stated the pick-up accelerated as it left the scene after striking the trooper and his vehicle. The trooper was transported to Stonewall Jackson Hospital for non-life threatening injuries.
The Virginia State Police Bureau of Criminal Investigation was called to assist with the crash. Any information regarding the crash please contact the Virginia State Police at 800-542-5959 or by email at questions@vsp.virginia.gov.
—