Web Staff
Christiansburg Police hope some overnight surveillance video helps them find the man suspected for a rash of vehicle break-ins – more than 40 of them in recent weeks. The video was taken early this morning, showing a man entering three different vehicles – along with showing the car that he and an accomplice were using.
News release: The Christiansburg Police Department is seeking the public's assistance in identifying a suspect who was captured on video breaking into cars. Over the past few weeks, the community has experienced a rash of vehicle break-ins, resulting in money and valuables being stolen from vehicles in residential neighborhoods. In the early morning hours of August 15, images of the suspect – and the car that he and an accomplice were driving – were captured by a residential security camera at the residence of one of the victims. The thefts are occurring overnight, and unlocked vehicles have been targeted. To date, more than 40 cars have been broken into.
The Christiansburg Police Department would like to remind everyone of the importance of always locking your vehicle, even when at home. If you have any information about this incident or the individual or vehicle in the video, please contact Christiansburg Police Detective Nolen at (540) 382- 3131 ext. 321.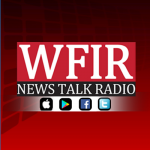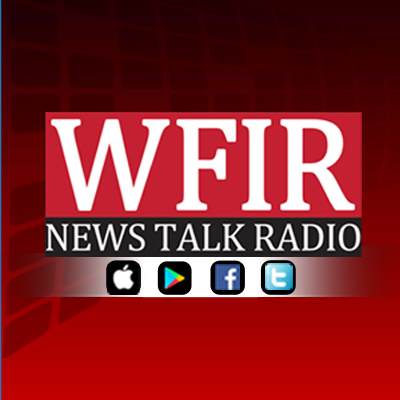 From the U.S. Attorney for the Western District of Virginia: A federal grand jury sitting in the United States District Court for the Western District of Virginia in Roanoke has returned an indictment charging two former Rockbridge County Regional Jail officials with federal charges related to federal civil rights violations and falsifying documents to obstruct justice. First Assistant United States Attorney Daniel P. Bubar and Adam S. Lee, Special Agent in Charge of the FBI's Richmond Division made the announcement. An indictment returned under seal August 14, 2018 and made public today following the arrest of both defendants charged as follows:
John Marshall Higgins, 61, of Lexington, Va., is charged with four counts of deprivation of rights under color of law, specifically denying a detainee medical care of his serious medical needs, resulting in bodily injury. Gary Andrew Hassler, 58, of Lexington, Va., is charged with two counts of falsifying documents in order to obstruct a federal investigation.
According to the indictment, during his tenure as superintendent of the jail, Higgins, acting under the color of law, failed to protect the rights of inmates at the Rockbridge County Regional Jail from physical abuse, which resulted in serious bodily injury to the inmates.
In addition, the indictment alleges that Higgins, acting under the color of law, failed to protect the rights of inmates at the regional jail by failing to provide inmates with medical treatment, resulting in bodily injury.
The indictment also accuses Hassler, the former head nurse at Rockbridge County Regional Jail, with falsifying medical documents to impede a federal investigation. Specifically, on or about March 5, 2017, the indictment claims that Hassler falsified a jail medical log for an inmate by falsely claiming that on February 28, 2017, the inmate refused his medication.
Additionally, Hassler is accused of falsifying a Rockbridge Regional Jail Incident Report dated March 5, 2017 by falsely reporting an inmate refused medical care on March 1, 2017.
The investigation of the case was conducted by the Federal Bureau of Investigation and the Virginia State Police. The Commonwealth Attorney's Office for Rockbridge County assisted with the investigation. Assistant United States Attorneys Zachary T. Lee and Matthew Miller will prosecute the case for the United States.
A Grand Jury Indictment is only a charge and not evidence of guilt.  The defendants are entitled to a fair trial with the burden on the government to prove guilt beyond a reasonable doubt.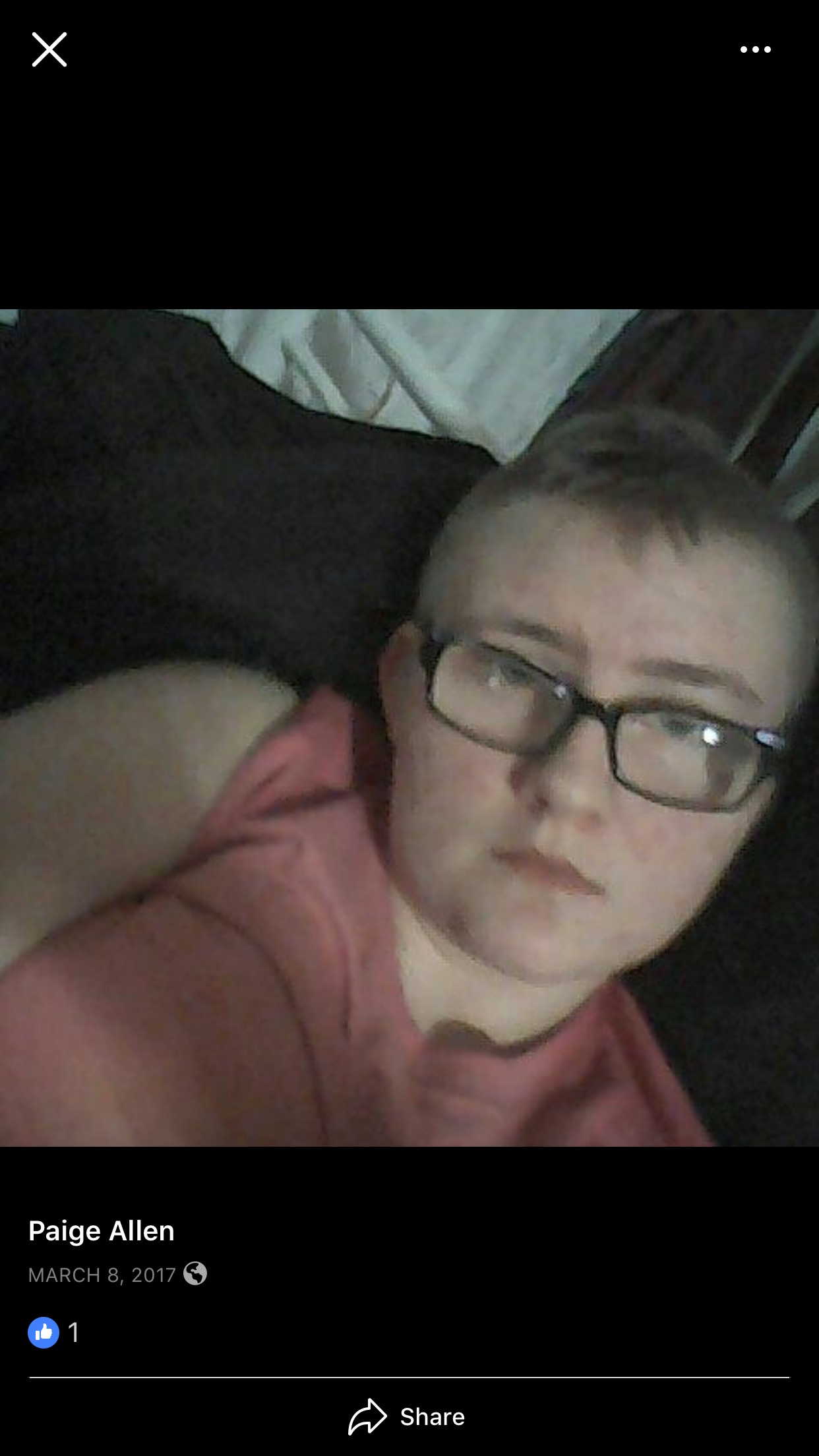 From news release: The Virginia State Police and Virginia Missing Children Clearing House have issued an endangered missing child media alert on behalf of the Chilhowie Police Department on August 15, 2018 at 2243 hours
The Chilhowie Police Department is looking for Paige Meckenzie Allen, age 15, height 5″3′ feet, weight 135 pounds, with blue eyes, red hair and unknown clothing description.
The child is believed to be in danger and was last seen at 124 Eller Avenue, Chilhowie, Virginia.
Please contact the Chilhowie Police Department at 276-646-3232 or the Virginia State Police 1-800-822-4453, (1-800-VACHILD).
UPDATE: The Virginia AMBER Alert for the missing Harrisonburg woman and child has been canceled. However, the search for them continues. In accordance with program policy, the Alert must be canceled after a period of time.
PREVIOUS: The man believed to have abducted a grandmother and her granddaughter from Harrisonburg has been taken into custody. But police say the woman and girl are still missing. Police in Harrisburg, Pennsylvania are questioning Hareton Jaime Rodriguez-Sariol. Continue reading →
UPDATE from State Police: At the request of the Amherst County Sheriff's Office theVirginia State Police is investigating a motor vehicle crash which involved an officer involved shooting.  The crash and shooting occurred following a pursuit on Sunday (Aug 12) at approximately 11:18 a.m. on Route 29 near Spencer Mountain Road.
Amherst County Sheriff's Office received a lookout for a 2014 maroon Nissan Altima which may be traveling on Route 29, which was a suspect vehicle in a shooting in Nelson County.  A vehicle matching the description was spotted traveling south on Route 29 in Amherst County.  The Sheriff's Deputy attempted a traffic stop on the vehicle.  After the Deputy activated his emergency equipment the Nissan fled continuing south at a high rate of speed on Route 29.  As the Nissan approached Spencer Mountain Road, the vehicle ran off the left side of the roadway, lost control and crashed.
As the deputies exited their vehicles, the driver of the Nissan opened fire with a handgun from inside the Nissan striking one of the responding deputies. Deputies returned gunfire striking the suspect.
The suspect was identified as Anthony Makai Hutchinson, 40, of Waynesboro, Va.  Hutchinson died at the scene.
One Amherst County Deputy received a non-life threatening gunshot wound in the exchange.   Continue reading →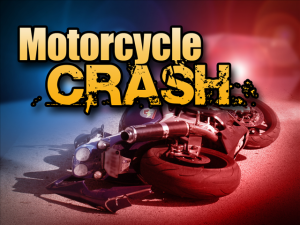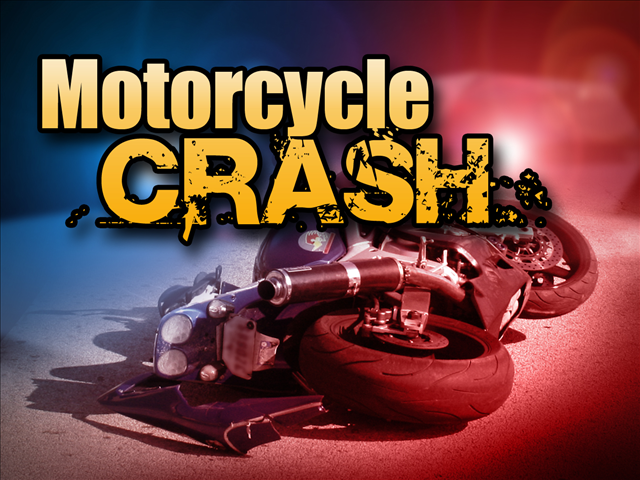 From Lynchburg Police:
 On Wednesday August 8th, 2018 around 6:47pm, members of the Lynchburg Fire and EMS Department, along with members of the Lynchburg Police Department Field Operations and Traffic Safety Unit, responded to a crash in the 2300-block of Concord Turnpike. A Subaru driven by an adult female was traveling eastbound on Concord Turnpike when it met a motorcycle westbound in a curve operated by 29-year-old Jonathan Lindsay of Lynchburg. The motorcycle veered into the eastbound lane where both the Subaru and motorcycle collided. Despite medical staff intervention, Lindsay succumbed to his injuries at the scene of the crash. The road was closed for approximately three hours while Traffic Safety Unit  officers investigated the incident. This crash remains under investigation by the Lynchburg Traffic Safety Unit at this time.
A man arrested  in Montgomery County is charged with the murder of an Auburn, Alabama woman 12 years go. Federal, state and local law enforcement personnel  arrested 38-year-old Derrill Ennis Monday in the Pilot area.  Lori Ann Slesinski disappeared in June of 2006; her burning car was discovered one day later, but her body was ever found. News reports from Lee County, Alabama, state Ennis faces two counts of capital murder. Those reports indicate Ennis and Slesinski were acquaintances, and after police questioned him about the case, he moved away from the Auburn area short time later. The recent work of a cold case unit led to indictments last Thursday, and Ennis was arrested four days later.
STATE POLICE NEWS RELEASE: On August 6, 2018, as a result of an ongoing investigation by the Virginia State Police, Derrill Richard Ennis was arrested at approximately 2:00 p.m. in the 4800 block of Fishers View Road in the Pilot area of Montgomery County.  Mr. Ennis was wanted for a homicide, which occurred in Lee County, Alabama. Ennis was taken into custody without incident after a coordinated multi-agency effort, which included the United States Marshall Service, 4th and 6th Division Virginia State Police, Montgomery County Sheriff's Office, and Pittsylvania County Sheriff's Office; along with Blacksburg, Christiansburg, and Radford City Police Departments respectively. Ennis is currently being held in the Montgomery County Jail with no bond, on a Fugitive from Justice Warrant, while awaiting extradition back to Alabama, where he will face two charges related to the homicide. Additional questions regarding this incident should be directed to the Lee County Alabama District Attorney's Office at 334-737-3446.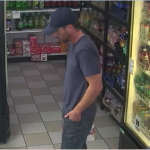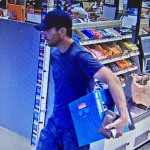 During July and August there have been numerous thefts from vehicles here in Botetourt County. The suspect is breaking into vehicles during the nighttime in area neighborhoods. The suspect is stealing numerous items from the vehicles including pocket books and other valuables. The suspect is then using the stolen credit cards to make purchases at area stores. Please remember to lock your vehicles and be aware of your surroundings. The attached pictures are of the suspect using the stolen credit cards at area stores in Roanoke City. Anyone with information please call the Botetourt County Sheriff's Office 540-473-8230
UPDATE: Police say 88-year-old John Wimbush has been found safe in the Washington, D.C., and a woman is custody awaiting extradition to Virginia. Wimbush is under evaluation at the Veteran's Affairs Hospital in Washington D.C., but officials say he appears to be in good health. Valerie Condell will face charges in Martinsville for his abduction.
Previous news release: The Martinsville Police Department is looking for John Alee Wimbush, an 88-year-old, black male, height 5′ 06″, weight 176 lbs, with brown eyes, and black/gray hair. He was last seen wearing, a blue shirt, jacket and blue jeans. He also uses a cane to walk. He is believed to have been abducted and in danger. He was last seen on Aug. 1, 2018 at 10:28 a.m. on Forest Street in Martinsville, Virginia. He is believed to be with Valerie Vianna Swinson (AKA Valerie Vianna Condell), a 59-year-old, black female, height 5′ 08″, weight 167 lbs, with brown eyes, and black/blonde hair. She was last seen wearing a black and white striped tank top.
They are believed to be traveling in a 2017 Nissan Pathfinder with an unknown registration. Their possible direction of travel is I-81 north to I-95 north to Fort Washington, Maryland. Please contact the Martinsville Police Department at 1-276-403-5328 if you have seen Mr. Wimbush or have information about his whereabouts. Complete information on this alert can be found at http://www.vasenioralert.com/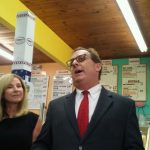 Roanoke County Windsor Hills Supervisor Joe McNamara could be the Republican nominee in the 8th House district. This comes after Delegate Greg Habeeb announced that he would step down at the end of August. More from WFIR Intern reporter Brandon Wells: