Web Staff
WINTER STORM WARNING IN EFFECT FROM 1 AM SUNDAY TO 7 AM ESTMONDAY…
* WHAT…Heavy snow expected, mixed with sleet at times. Total snow accumulations of 6 to 12 inches, with locally higher amounts. Winds gusting as high as 35 mph.
* WHERE…Portions of south central, southwest and west central Virginia, north central and northwest North Carolina and southeast West Virginia.
* WHEN…From 1 AM Sunday to 7 AM EST Monday.
* IMPACTS…Travel could be very difficult to impossible. The hazardous conditions will likely impact the Monday morning commute.
* ADDITIONAL DETAILS…The heavy snow and gusty winds, especially Sunday afternoon through Monday, may down tree limbs and cause power outages. PRECAUTIONARY/PREPAREDNESS ACTIONS… A Winter Storm Warning for heavy snow means severe winter weather conditions are expected. Significant amounts of snow are forecast that will make travel dangerous. Only travel in an emergency. If you must travel…have a winter survival kit with you. Please report snow and sleet accumulations via email at rnk.skywarn@noaa.gov or by calling the National Weather Service toll free at…1…866…2 1 5…4 3 2 4. Leave a message with your observation and the specific location where it occurred. You can also post your report to National Weather Service Blacksburg Facebook page and on Twitter. The latest road conditions for the state you are calling from can be obtained by calling 5 1 1. &&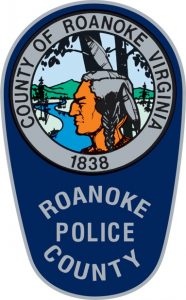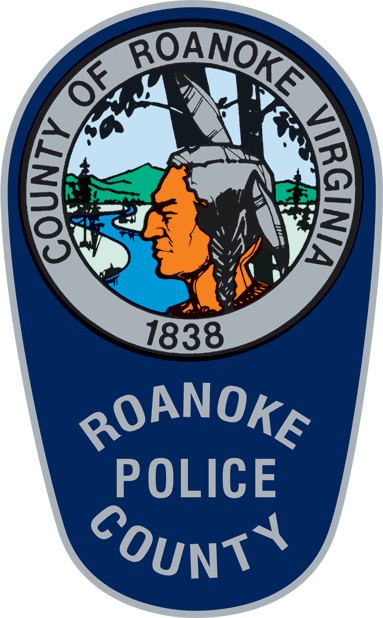 Update: January 13, 2022 — Officers with the Roanoke County Police Department, with assistance from the Virginia State Police, have located and apprehended the suspect from Wednesday's hit and run incident. The suspect, Benjamin Logan Cross, 29, of Roanoke County was taken into custody Thursday afternoon for Aggravated Malicious Wounding. The victim is identified as Frank Albert Campbell, 53, of Roanoke County. Mr. Campbell died at the hospital early Thursday morning as a result of his injuries. The suspect and victim were known to one another. Charges may be upgraded in the future. This incident remains under investigation and no additional information is available at this time.
Previous: Roanoke County Police are investigating a hit and run that occurred in the 1400 Block of Freeborn Cir in Roanoke County. Officers were called to the 1400 block of Freeborn Cir at approximately 1800 hours on 01/12/22 for a man that had been struck by a vehicle. The victim was transported to the hospital with life-threatening injuries. This case is still under investigation.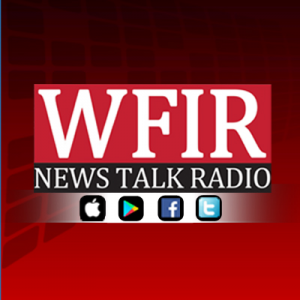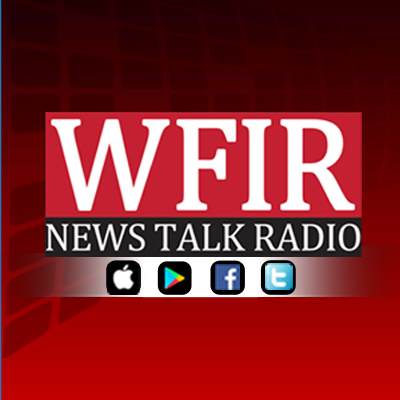 The Roanoke City Police Department is facing a staffing shortage that impacts its ability for now to respond to animal control calls. For the immediate future, it will focus on helping the animals that are sick, hurt, neglected, abused,or in immediate danger. For now it will no longer provide an in-person response for Stray or loose animals, wildlife on your property, animals detained on a property or safely caught. The Roanoke police department will still respond to all calls involving animals that are hurt or have injured others.
*
NEWS RELEASE: The Roanoke Police Department constantly strives to protect and serve all members of our community – whether they be our two-legged or four-legged residents. Unfortunately, our Animal Protection and Services Unit is facing a staffing shortage that impacts our ability to provide the best service possible to the animals of this city. In order to maximize our efforts and serve the animals who need us the most, we are modifying our response to certain animal-related calls for service.  For the immediate future, we have to focus current staff and our efforts on helping the animals that are most in need of our services: those that are sick, hurt, neglected, abused, or in immediate danger.
Therefore, these are some of the calls for which we will no longer provide an in-person response:
Stray/loose animals
Wildlife on your property
Animals that you have detained or safely caught
***We will still respond to all calls involving animals that are hurt or have injured others.***
We ask the public to assist us during this time by transporting strays or lost/found pets to the shelter and working with our partners to get them back safely to their homes and owners. If you are able to catch a stray pet, you must immediately contact the Regional Center for Animal Care and Protection for tracking purposes. That number is (540) 344-4922. We know that we have an amazing community and many partners who will help supplement our work while we do our best to fully staff the Animal Protection and Services Unit. Thank you for your help and patience with us as we try to do what is best for the animals in our community.
For further assistance with the calls that we are no longer responding in-person to, please reach out to our community partners:
Regional Center for Animal Care and Protection — (540) 344-4922
Angels of Assisi — (540) 344-8707
Friends of RCACP — friendsofrcacp@yahoo.com
Governor Northam's office says the commonwealth and Norfolk Southern have signed a "definitive agreement" to expand passenger rail service to southwest Virginia, a plan first announced last spring. The first step will bring a second daily Amtrak service to Roanoke later this year — then extending both trains to the New River Valley by 2025.
NEWS RELEASE: RICHMOND–Governor Ralph Northam today announced the Commonwealth has finalized the definitive agreement with Norfolk Southern Corporation (NYSE: NSC) to expand passenger rail service to the New River Valley for the first time since 1979.
The Western Rail Initiative expands passenger rail service to the New River Valley and complements Governor Northam's historic $3.7 billion Transforming Rail in Virginia program, the Commonwealth's roadmap for building a 21st-century rail network. The agreement was executed following authorization from the Virginia Passenger Rail Authority Board of Directors.
"Transforming Rail in Virginia is an investment not only in our rail system, but also in the residents and businesses along the corridor and in the New River Valley," said Governor Ralph Northam. "Together with our partners at Norfolk Southern, we are making essential improvements that modernize our transportation infrastructure and connect communities across the Commonwealth. We look forward to continuing this important work to help move people and goods efficiently, reduce congestion and pollution, fuel tourism, and drive economic growth."
An historic investment in Southwest Virginia's rail network, the Western Rail Initiative will add a second state-supported round-trip train between Roanoke and Boston later this year, which will be extended to the New River Valley upon completion of a new station, track and signal improvements. The agreement also allows for a third train to operate in the future between Roanoke and the New River Valley. The expanded intercity rail service, which will create significant economic benefits and provide additional multimodal options for travelers along the Interstate 81 and Route 29 corridor, is expected to add approximately 80,000 new passengers in the first year after service is extended to the New River Valley. Further, the agreement preserves the existing freight rail service provided on the lines – helping to move the goods and materials for the Commonwealth's economy.
In an agreement with Norfolk Southern, the Commonwealth is acquiring approximately 28 miles of the Norfolk Southern-owned "V line" right-of-way and existing tracks from Christiansburg to the Salem Crossovers and a passenger rail easement between the Salem Crossovers and the Amtrak Roanoke station platform. Norfolk Southern will continue to provide freight service on the line.
In addition, the Commonwealth will invest in infrastructure improvements between Manassas and the Roanoke Yard to improve the reliability of passenger rail service over Norfolk Southern Railway-owned right-of-way.
The acquisition and infrastructure improvements are partially funded by contributions from the I-81 Corridor Multimodal Improvements Fund, Commonwealth Rail funds, and the General Assembly's 2021 Transportation Initiatives. The Commonwealth anticipates reaching financial close with Norfolk Southern in mid-2022.
On May 5, 2021, Governor Northam announced in Christiansburg that the Commonwealth reached an initial agreement with Norfolk Southern to expand passenger rail service from Northern Virginia to Southwest Virginia. The finalization of the agreement announced today represents a major milestone that will allow construction to advance on significant rail infrastructure projects along the corridor between Manassas and the New River Valley, resulting in more frequent and more reliable passenger rail service.
"This agreement with the Commonwealth of Virginia is a great example of government and business partnership," said James A. Squires, Chairman and CEO of Norfolk Southern. "Together, we have created a path forward to increase passenger rail service and ensure that freight rail customers continue to move the goods that power our economy. Importantly, this will yield economic dividends from Northern to Southwest Virginia, both through the necessary infrastructure improvements and additional use of the rail lines."
"The Commonwealth's historic investment in this region's passenger rail network is a significant milestone in our commitment to elevating the economic competitiveness of Southwest Virginia," said Secretary of Transportation Shannon Valentine, who led the legislative effort to launch the first state-supported passenger train anchored in Lynchburg. "This cooperative agreement builds on the highly-successful passenger rail service in the corridor and enhances vital connectivity to the New River Valley with the rest of Virginia, adding additional transportation options for the region's residents, tourists and college students alike."
Amtrak regional daily service in Southwest Virginia began in October 2009 with one round trip between Lynchburg and Washington, DC. During the first year of operations, ridership outperformed forecasts by more than triple. In November 2017, the Commonwealth expanded service to Roanoke, and, prior to the COVID-19 pandemic, the route was one of the most profitable intercity passenger rail routes in the country.
Based on this proven success, the Commonwealth is strategically investing in additional passenger rail service along the corridor and to Southwest Virginia. Like the current state-supported Roanoke train, the second train, for which service is expected to commence in 2022, will serve Alexandria, Burke Centre, Manassas, Culpeper, Charlottesville, Lynchburg, and Roanoke and travel to and from Washington, DC, and Amtrak's Northeast Corridor. Finally, the agreement acknowledges the potential for a future station in Bedford.
 "VPRA was designed specifically to own and acquire rail infrastructure across the Commonwealth that aligns with Virginia's transportation goals and policies to advance Virginia businesses, attract a 21st century workforce, and promote healthy communities where Virginians of all ages and abilities can thrive," said Jennifer Mitchell, VPRA Board Chair. "We value our partnership with Norfolk Southern and look forward to implementing this agreement with them to improve and expand passenger rail service."
The Commonwealth's Transforming Rail in Virginia initiative is a path to connecting our communities and increasing economic opportunities through strategic investments in rail. The Commonwealth is advancing capital improvement projects, including the new Long Bridge across the Potomac; acquiring railroad track and right-of-way to provide more rail capacity; expanding high-quality, modern passenger rail service across the Commonwealth by making it more frequent, reliable, and convenient; and providing additional choice in moving people and goods efficiently across Virginia while accommodating growing travel demand. The initiative is expected to grow Virginia's economy by more than $2 billion annually. For more information regarding Transforming Rail in Virginia, please visit 
www.transformingrailva.com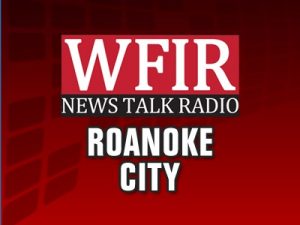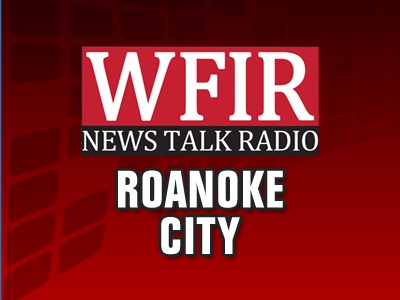 From Roanoke City Public School District: The Virginia Department of Health (VDH) reports we are currently at record-high community transmission rates in the Roanoke City and Alleghany Health Districts (RCAHD). As a result, please know we expect transportation delays in the coming days due to an increased number of bus driver absences.
Our partners at Durham School Services communicate transportation delays to the best of their ability. If you receive a robocall about your student's bus, please listen carefully and know this is an estimate. We understand this is frustrating to hear, and please know we are working with Durham, and they are doing everything they can to keep bus routes on schedule while also keeping our students and staff safe.
If you have the ability over the next couple of weeks to provide alternative transportation for your student(s), please consider doing so. If you do drive, please be sure to double-check your school's procedures for car riders.
Thank you for your patience, cooperation, and support of Roanoke City Public Schools. If you have questions, please contact Durham School Services at (540) 970.3000.
RICHMOND, VIRGINIA – Governor-elect Glenn Youngkin  yesterday announced his Medical Advisory Team led by Dr. Marty Makary, Nancy Agee, Kathy Gorman, Alan Levine, Dr. Bogdan Neughebaeur, and Anand Shah.
"I am proud to announce a group of experts from the medical and public health community that will be providing updates on the pandemic and advice on how to address its ongoing challenges. I have been receiving briefings about the coronavirus and Omicron variant regularly and we are going to stay on top of this. I recognize the severity of the virus and the significant loss that it has caused. Virginians should rest assured that we are monitoring this variant and doing everything we can to be smart about this. I will enter office ready to reopen Virginia, support our healthcare heroes, and protect the lives and livelihoods of Virginians," said Governor-elect Glenn Youngkin.
Ready on Day One with Counsel from Renowned Medical Leaders
Governor-elect Youngkin has been fully briefed by experts from Health and Human Resources led by John Littel, the Virginia Department of Health, and the Virginia Department of Emergency Management to stay current on the data, science, and emergency response underway to address the Coronavirus pandemic. He will continue to receive frequent updates from his independent, objective Medical Advisory Team, who are experts from the medical and public health community. Governor-elect Youngkin's Medical Advisory Team includes:
Chair: Dr. Marty Makary, M.D., M.P.H., Johns Hopkins Medicine
Nancy Howell Agee, President and CEO, Carilion Clinic
Kathy Gorman, M.S.N., R.N., F.A.A.N, Executive Vice President and COO, Children's National
Alan Levine, Chairman, President and Chief Executive Officer, Ballad Health
Bogdan Neughebauer, M.D., PhD, MBA, CPE, FACP, FIDSA, Sentara Healthcare
Anand Shah, M.D., M.P.H., former Deputy Commissioner for Medical and Scientific Affairs at FDA
Ex-Officio:
Secretary of Health and Human Resources John Littel
Senator Siobhan Dunnavant
Senator Todd Pillion
Chair, Dr. Marty Makary, M.D., M.P.H
Dr. Marty Makary is a surgical oncologist and chief of the Johns Hopkins Islet Transplant Center. He is a clinical lead for the Johns Hopkins Sibley Innovation Hub and serves as Executive Director of Improving Wisely, a Robert Wood Johnson Foundation project to lower health care costs in the U.S. by creating measures of appropriateness in health care.
Dr. Makary's research focuses on the creation and evaluation of new health care innovations. He is the creator of the Surgery Checklist, publishing its first description and later served on the W.H.O. Safe Surgery Saves Lives committee.
He serves jointly as a professor of surgery at the Johns Hopkins University School of Medicine and a professor of health policy & management at the Johns Hopkins Bloomberg School of Public Health.
Dr. Makary is a graduate of Bucknell, Thomas Jefferson and Harvard University. He completed his surgical training at Georgetown University and his fellowship at Johns Hopkins Hospital.
Dr. Makary has published over 250 scientific articles on the re-design of health care, medical innovation, and vulnerable populations. Dr. Makary has been elected to the National Academy of Medicine and is Editor-in-Chief of Medpage Today.
He is a Fox News Contributor who shares his expertise on NPR and has written for The Wall Street Journal, The New York Times, and USA Today and is a frequent medical commentator.
Nancy Agee, President and CEO Carilion Clinic
Nancy Agree is President and CEO of Carilion Clinic, a $2.4 billion not-for-profit health care system headquartered in Roanoke, Virginia; serving over 1 million people in Virginia and West Virginia. Carilion Clinic is organized as a large physician group with more than 1,000 employed physicians, an academic medical center and 7 hospitals ranging from a large, tertiary/quaternary medical center, Level 1 Trauma Center and teaching hospital to a Children's Hospital to midsized community hospitals to small rural or critical access hospitals as well as multiple business lines such as Home Health, Imaging Services, Pharmacies and Urgent Care.
Ms. Agee was the Executive Vice President and Chief Operating Officer before becoming CEO. She co-led Carilion's transformation from a collection of hospitals to a patient-centered, physician-led organization. The reorganization included a public/private partnership with Virginia Tech to create an allopathic medical school and a research institute.
Ms. Agee is a nationally recognized leader in healthcare, immediate past chair of the American Hospital Association (a membership organization representing the nation's 5000 hospitals). She has been perennially named one of the Top 100 Most Influential People in Healthcare by Modern Healthcare as well as to the Top 25 Woman in Healthcare. Ms. Agee is a former member of The Board of Commissioners for the Joint Commission (international hospital accreditation organization) and past chair of the Virginia Hospital and Healthcare Association and the Virginia Center for Health Innovation.
Ms. Agee was named Virginia Business Person of the year in 2017 by Virginia Business and has been on the list of most influential persons in Virginia for the past nine years. She was also named Virginia Business Magazine's Virginia 500 – the 2020 Power List.
She is a member of The Wall Street Journal Council of CEOs, Virginia Foundation for Independent Colleges, Virginia Business Council, Virginia Business Higher Education Council and on the Governor's Advisory Council on Revenue Estimates. She is a Fellow in the National Association of Corporate Directors.
Ms. Agee received her undergraduate degree from University of Virginia and her graduate degree from Emory University; and continued postgraduate studies at the Kellogg School of Business, Northwestern University. She received honorary Doctorate of Humane Letters, from both Roanoke College and Jefferson College of Health Sciences in 2015.
Kathy Gorman, MSN, RN, FAAN, Executive Vice President and COO
Kathleen Chavanu is Executive Vice President of Patient Care Services and Chief Operating Officer since 2012. Kathy is a nurse leader who has advanced strategic priorities to transform patient safety, quality, clinical care and operations to improve outcomes for children and families.
Previously Kathy served as the Senior Vice President of Patient Care Services and Chief Nursing Officer the Children's Hospital of Philadelphia (CHOP), and Assistant Dean of Clinical Practice at the University of Pennsylvania School of Nursing. Prior to her tenure at CHOP, Kathy was at Children's National as Vice President of Quality and Clinical Support Services for over a decade.
Kathy has presented and published extensively on quality, safety, outcomes and leadership in healthcare. In advancing the national agenda on improving child health through pediatric quality, she has led and participated in committees under the American Hospital Association (AHA), National Quality Forum, The Leapfrog Group, Children's Hospital Association (CHA), American Board of Pediatrics, Institute of Medicine and others. She currently serves as the Treasurer for the American Academy of Nursing, Chair of the Healthcare Council of National Capital Area, is on the Board of Directors for The DAISY Foundation and the Education Council for CHA, and other advisory boards.
Kathy was the recipient of the distinguished Alumni Award for the University of Nebraska Medical Center. She received the AHA's Grassroots Champion Award for Washington, DC, in recognition of her advocacy on behalf of patients, hospitals and communities. She has been recognized as a top woman leader by Becker's Hospital Review and as a Washington, D.C. "Women Who Mean Business" top leader. Kathy is a Fellow in the American Academy of Nursing and a Leadership Greater Washington alumni.
Alan Levine, Executive Chairman, President, and CEO Ballad Healthcare
Alan Levine, Chairman, President, and CEO of Ballad Healthcare (SWVA), previously served as Governor Jeb Bush's Secretary of Healthcare Administration and worked for Gov. Jindal as Secretary of Department of Health and Hospitals. He also served as Gov. Jeb Bush's Deputy Chief of Staff.
With more than 25 years of hospital operations experience, Mr. Levine has served as chief executive officer of hospitals and health systems ranging from a small rural hospital to one of the largest public systems in America. Prior to his role at Ballad Health, He was the president and chief executive officer of Mountain States Health Alliance. Mr. Levine served on Louisiana governor Bobby Jindal's cabinet as secretary of Louisiana's Department of Health and Hospitals and as Governor Jindal's senior health policy advisor.
Mr. Levine also served as deputy chief of staff and senior health policy advisor to Florida governor Jeb Bush prior to his appointment by Governor Bush to serve as secretary of Florida's Agency for Health Care Administration, an agency responsible for administering a $17 billion budget. In these roles, he oversaw the health care response to 12 major hurricanes making landfall in Florida and Louisiana, managed Louisiana's response to the H1N1 Influenza Pandemic, led Louisiana's effort to improve child immunization rates from ranking 48th in the nation to 2nd, successfully advocated the passage of major and historic health care reforms in both states and was recognized for his efforts in combating fraud and abuse in public health care programs.
Mr. Levine currently serves on the board of governors of the State University System of Florida, the governing body of Florida's 12 state universities.
Recognized by Modern Healthcare magazine as one of the 30 Americans likely to have a powerful impact on health care in the next 30 years, and as an up-and-comer in the health care industry, Mr. Levine is widely recognized in the health care industry. Most recently, he was recognized as a Junior Achievement Laureate and named to the Business Hall of Fame in upper East Tennessee.
He received a bachelor's degree in health sciences, a master's degree in business administration and a master's degree in health sciences from the University of Florida, where he is recognized as a member of the University of Florida Hall of Fame. He is married to his wife, Laura, a nurse, and they have two grown children, both with careers in health care.
Dr. Bogdan Neughebauer, M.D., PhD, MBA, CPE, FACP, FIDSA Sentara Healthcare
Dr. Bogdan Neughebauer has served as the Vice President of Medical Affairs at Sentara Leigh Hospital in Norfolk, Virginia, since February 2021. He attended medical school in his native country of Romania and graduated as valedictorian of his class.
He was an infectious disease specialist with Sentara Medical Group from 2003 through 2021, where he also served as the Chair of Finance and Chair of Board of Directors. He has significant experience as a physician leader including roles such as Medical Director of the Sentara Antimicrobial Stewardship Program, Chair of the Sentara Infection Prevention High Performance Team, Physician Executive Sponsor of the Sentara ICD 10 Project and Lead Infectious Disease Physician on Sentara COVID Task Force.
After receiving the title of Certified Physician Executive, Dr. Neughebauer obtained his Master of Business Administration from the University of Massachusetts, Amherst, and was elected in the Beta Gamma Sigma society. He has been the recipient of many awards including the Southgate Leigh Physician Excellence Award, Sentara CEO Award, and Top Hampton Roads doctor.
Dr. Anand Shah, M.D., former FDA Deputy Commissioner for Medical and Scientific Affairs
Anand Shah, M.D. is a nationally recognized physician leader and health policy expert who most recently served as the Deputy Commissioner for Medical and Scientific Affairs at the U.S. Food and Drug Administration (FDA). Dr. Shah's efforts have focused on bringing new technologies to market, redesigning health care delivery and economic incentives, and expanding competition and consumer choice. At FDA, Dr. Shah led consensus policy development for fit-for-purpose programs including pandemic recovery and preparedness, Advanced Manufacturing, the Coronavirus Treatment Acceleration Program, COVID-19 vaccine development, digital health, consumer protection, and decentralized clinical trials. He developed a science and technology incubator designed to harness real-world evidence and artificial intelligence to improve health outcomes. Dr. Shah represented FDA with top-level policy makers of the White House and Cabinet, Governors, and local governments. He regularly briefed bipartisan bicameral Congressional leadership on the formulation of public health policies and programs.
He previously served in two senior leadership roles at the Centers for Medicare & Medicaid Services (CMS). As Senior Medical Advisor, he was the primary counselor for agency-wide policy related to medical and scientific innovation. Dr. Shah established consensus on several critical policy initiatives including aligning payment and prevention to increase Medicare beneficiaries' access to novel antimicrobials, expanding patients' access to cell and gene therapies, and streamlining Medicare access to breakthrough technologies. As the Chief Medical Officer of the Center for Medicare & Medicaid Innovation (CMMI), Dr. Shah led the clinical design of novel value-based payment and service delivery models including those for advanced primary care, specialty care, and prescription drugs.
Dr. Shah specializes in the early detection, surveillance, and treatment of prostate cancer. He developed and led a survivorship clinic for the care of patients on cancer clinical trials at the National Institutes of Health. He concurrently earned his M.D. from the University of Pennsylvania and an M.P.H. in health care management and policy from the Harvard School of Public Health. Dr. Shah graduated with honors from Duke University with a degree in economics. He also served as a Canada-U.S. Fulbright Scholar.
###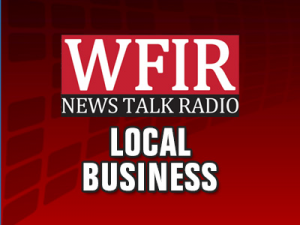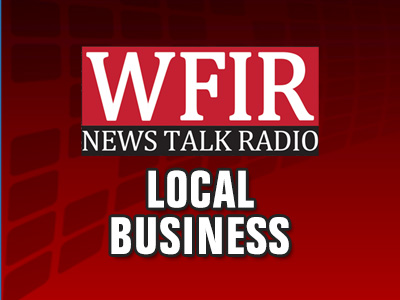 NEWS RELEASE:
RICHMOND—Governor Ralph Northam today announced that Phoenix Hardwoods, Inc., an artisan manufacturer of high-quality furniture and home goods made exclusively from Virginia-grown hardwoods, will expand its production facility in the county and open a new retail storefront in the historic Farmer Supply store in the heart of downtown Floyd.
The new retail and manufacturing space will enable the company to grow its product line, improve production efficiencies and better serve its customers. The project will create eight (8) career focused positions, lead to $100,000 in new capital investment and allow the company to purchase an additional $76,000 of Virginia-grown hardwoods over the next three years.
"Phoenix Hardwoods makes such beautiful furniture," said Governor Ralph S. Northam. "Each piece displays the essence of the tree, sourced near Floyd, celebrating the Blue Ridge, and made right here at home in Virginia. Our team has worked hard over four years to bring business opportunities across Virginia, and we are working hard until the very end. We've pushed to recruit large, global companies to Virginia–attracting more than $80 billion in new investment and 100,000 new jobs–but we get really excited about the small, family-run Virginia companies, like Phoenix Hardwoods."
Established in 2002 by Bill and Corinne Graefe, Phoenix Hardwoods built its reputation through high-quality, artisan-crafted hardwood furniture and home goods. After nearly twenty-years in business, the founders were retiring and planning to close the company. In January 2020, longtime friends of the Graefe's, Jeff and Annie Armistead, acquired the business. It was a perfect match with Jeff, a lifelong conservationist, and Annie, a local artist and gallery owner. Their desire was to continue what had become a loved and well-respected local business. They are passionate about retaining true handmade artisan craftsmanship which is rich in Floyd and part of the draw to this truly unique community. In addition to keeping the facility and retaining their team of talented young artisans, the company's retail expansion into the Town of Floyd is breathing new life into the old Farmer's Supply store, a Floyd landmark that opened in the 1930's and closed in late 2020.
"As someone who grew-up in the Appalachian woodlands of Craig County, Virginia's hardwood forests have always held a special place in my heart. I am thrilled that we are able to partner with a community like Floyd County to support a company like Phoenix Hardwoods as both appreciate Virginia's hardwood resources as much as I do," said Secretary of Agriculture and Forestry Bettina Ring. "As it is through a deep appreciation of our forests and the beautiful products that come from them, like those created by the artisans of Phoenix Hardwoods, that we are able to grow markets for Virginia's forest landowners and support sustainable forest management and restoration of our forests."
The company saws, planes, and finishes local hardwood logs and lumber to handcraft fine live edge furniture and accessories. Their mission is to create high end generational pieces that become more valuable once they leave the shop. Their product assortment ranges from custom tables of all kinds beds, stools, chests, live edge mirrors, desks, kitchen goods, and home accessories.  Moving the retail gallery to town will increase customer exposure and broaden their reach. Wholesale products, such as laser cut custom logo cutting boards, is a new and growing part of the business.
"As a lifelong conservationist, I'm overwhelmed and elated to receive this AFID grant," said Phoenix Hardwoods President Jeff Armistead. "This will allow Phoenix Hardwoods to expand and continue our work with Virginia's sustainable natural and human resources, trees, and jobs."
The Virginia Department of Agriculture and Consumer Services (VDACS) worked with Floyd County and the Floyd County Economic Development Authority to secure this project for the Commonwealth. Governor Northam approved a $10,000 grant from the Governor's Agriculture and Forestry Industries Development (AFID) Fund, which Floyd County will match with local funds.
"The Floyd County Board of Supervisors and the Floyd County EDA are excited about the expansion of Phoenix Hardwoods in the County," said Floyd County Board of Supervisors Chairman Joe Turman. "This expansion by local entrepreneurs is bringing good job creation to our community and capitalizing on local craftsmanship and hardwoods."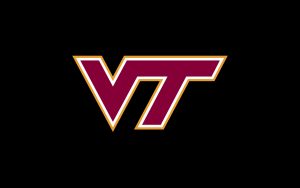 BLACKSBURG – Effective Saturday, Jan. 15, 2022, Virginia Tech Athletics will institute a policy requiring proof of COVID-19 vaccination OR proof of vaccine medical exemption OR negative test for indoor events. Virginia Tech Athletics appreciates fans' understanding and cooperation as coronavirus continues to impact our campus and our community.
This vaccination policy has been developed in conjunction with Virginia Tech campus officials and Virginia Tech's COVID-19 task force, as well as guidance from health professionals and the Centers for Disease Control and Prevention. This policy has been implemented with the health and well-being of Virginia Tech's student-athletes, staff, community, and guests being our top priority.
All guests and working personnel ages 12 and older will be required to show proof of a COVID-19 vaccination, proof of a vaccine medical exemption or a negative COVID-19 PCR or rapid test taken within 72 hours of the event. Face masks continue to be required and must be worn during all home indoor athletic events.
Upon entry to an indoor venue, ONE of the following will be required:
An official, government issued vaccination card listing the guest's name and dates the last dose was administered
A photo or digital version of an official government issued vaccination card listing the guest's name and dates the last dose was administered
A printed or digital negative COVID-19 PCR or antigen test taken within 72 hours of the event that includes the guest's name and date the last test was taken
For guests with vaccine medical exemptions, proof of a negative COVID-19 PCR or rapid test taken within 72 hours of the event that includes the guest's name and date the last test was taken
For Virginia Tech students, a valid Hokie Passport
Individuals who cannot provide proof of vaccination, proof of medical exemption or a valid negative COVID-19 test according to the conditions outlined above will not be allowed to enter a Tech Athletics indoor event.
These changes will remain in effect until further notice.
FREQUENTLY ASKED QUESTIONS
Who needs proof of vaccination, proof of medical exemption or a negative test?
Guests ages 12 and older (and working personnel) will need to show proof of vaccination, proof of medical exemption or negative test within 72 hours of all indoor athletic events. Children ages 11 and under do not need to show proof of vaccination or negative test and only need to follow the mask mandate.
When does this policy go into effect for athletics events?
This policy goes into effect on Saturday, January 15, 2022, and will remain in effect until further notice.
Will event staff be matching my ID to my vaccination card?
Guests ages 18 and older should be prepared to show a valid photo ID to verify ownership of the vaccination card, medical exemption or negative test. If children between the ages of 12-17 do not have a photo ID, a parent, guardian, or adult companion may be required to verify their identity.
What if I lost my vaccination card?
Individuals can download their vaccination record from the Virginia Department of Health at the following site:
https://vase.vdh.virginia.gov/vacapps/f?p=545:1
If you have a photo of your vaccination card, that will also be accepted. If you cannot find your vaccination card, you may also receive a negative COVID-19 test and use that for entry.
I recently tested positive for COVID and am not able to attend. What are my options?
Anyone who receives a positive result on their COVID-19 test should stay home until cleared by their local public health department, and we encourage you to transfer your tickets to someone who meets the proof of vaccination, proof of medical exemption or negative test requirement. If you have been cleared by your local health department and have received a release letter dated within the last 90 days, you will be allowed entry using that documentation.
Will I receive a refund for tickets if I am not vaccinated or choose not to reveal my vaccination status?
No refunds will be granted for Tech Athletics events. All guests are permitted to enter the building by showing a negative COVID test even if unable or unwilling to show vaccination status.
I have tickets to a game but now will not attend because I am not willing or able to present a negative COVID test or proof of vaccination. What are my options?
You are encouraged to transfer your game tickets to others who may attend or offer tickets for sale through Stubhub. However, no refunds will be provided for tickets for games played.
I purchased tickets under the guidance that no negative testing or vaccination status would be needed. Now that that policy has changed, I am not interested in attending. Can I get a refund?
All tickets purchased require compliance with Virginia Tech Athletics policies. These policies are always subject to change. While some ticket holders may not be vaccinated, we are not barring any guests from attending events. Additionally, any ticket holder may transfer tickets to others who wish to attend or resell them through Stubhub.
With a required vaccine or negative test, is it still required to wear a mask inside Virginia Tech athletic events?
Face masks continue to be required and must be worn during all home indoor athletic events. Failure to comply may result in being asked to leave the event.
Print Friendly Version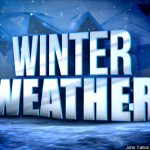 SALEM – The Virginia Department of Transportation (VDOT) is warning drivers to watch out for icy spots on roadways throughout western Virginia as low overnight temperatures may cause re-freezing of any moisture on roadways.
Precipitation continues throughout the Commonwealth, and VDOT crews and contractors are monitoring for icy spots that may impact overnight travel and Monday morning commutes. Early morning refreeze is expected to impact western Virginia as cold temperatures will freeze wet roads.