Web Staff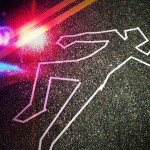 From Roanoke County: Just after 530 p.m on Wednesday April 18, 2018 police were dispatched to a Death Investigation in the 3000 block of Bandy RD.  Upon arrival of the Roanoke County Police, a deceased male was located with a gunshot wound to the head.  There is no threat to the public at this time.
Detectives were called to process the scene.
This case is still under investigation.  Anyone with information in reference to this case is asked to the call the non-emergency number 540-562-3265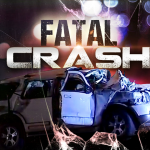 From Montgomery County Sheriff's Office: On April 17th at approx 1345 units responded for a motor vehicle crash on Jennelle Rd near the intersection of Rocky Acres Rd.
Preliminary investigation by deputies showed that a 2001 Mazda Miata, operated by David Bryan Smith age 60 of Christiansburg, ran off of the roadway and overturned multiple times down an embankment.  Members from Blacksburg Fire and Rescue were able to pronounce the driver who was ejected from the vehicle, deceased at the scene.
It is believed that speed was a contributing factor, however the crash is still under investigation.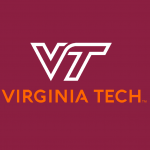 From Virginia Tech: The National Weather Service is calling for the potential of severe weather (wind and rain) throughout the day Sunday, April 15 and in the early morning hours of Monday, April 16. This weather could impact the midnight memorial candle lighting ceremony at the April 16 Memorial Monday morning. [The ceremony will remember the 32 people killed during the mass shootings on campus April 16, 2007.]

If there is inclement weather around midnight, the memorial candle lighting ceremony will be held in Burruss Auditorium rather than the April 16 Memorial. All are welcome to attend the event. Once the inclement weather passes, the memorial candle will be brought from the Burruss Auditorium stage to the memorial for the remainder of the day until it is extinguished at 11:59 p.m.
For more information on Day of Remembrance events, please visit the We Remember website.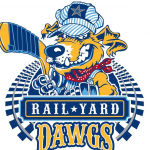 News release: The Roanoke Rail Yard Dawgs fell into a two-goal hole late in the first period and were unable to dig themselves out as they were defeated by the Peoria Rivermen, 4-1, Friday night at Owens Center. Roanoke was eliminated from the postseason in the loss.
Peoria struck first just under three minutes into the game when Geoff Fortman's shot was blocked but found its way to Justin Greenberg on the left wing. Greenberg uncorked a slap shot that sailed through traffic and beat Brad Barone to put the Rivermen on the board. They would add to that lead late in the first when a potential Roanoke breakout was mishandled and the Rivermen walked in with a two-on-one. Ryan Siiro sent a pass to the front of the net that Keegan Bruce slid under Barone's pads, pushing the Peoria lead to 2-0.
After a scoreless second frame, the Dawgs got on the board in the third. Brian Rowland slid a pass along the blue line to Joe Sova that Sova hammered top shelf past Tyler Parks to make the score 2-1. Roanoke would pressure further but found itself on the penalty kill late in the third. Peoria was able to cash in on that power play chance when Fortman's slap shot was deflected into the net by Cody Dion.
The Rivermen added one more in the final minute, an empty net goal from Alec Hagaman, and they won the game, 4-1.
Barone took the loss after stopping 27 of the 30 shots he faced. Parks made 30 saves on 31 shots to earn the win in net.
Roanoke was eliminated from the postseason in the loss as the Rivermen took the best-of-three series, two games to none. The Dawgs finished their second season in franchise history with a regular season record of 26-26-4.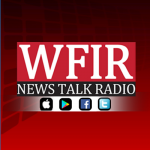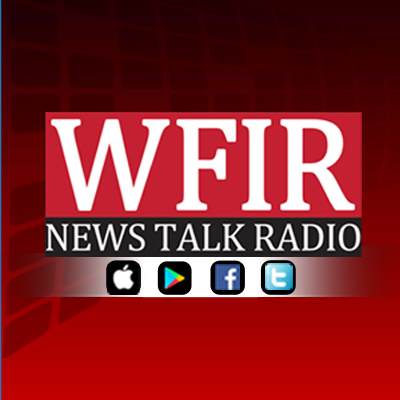 News release: Roanoke County Fire & Rescue is on the scene of a brush fire off of Starkey Road behind Mulch and More. At this time, we believe about one acre is involved and crews are working to douse the flames. Additionally, there are several spot fires behind the Roanoke County Administration Center. Crews from the Cave Spring, Clearbrook, Back Creek and Mount Pleasant stations are working these fires. At this time, there are no structures threatened.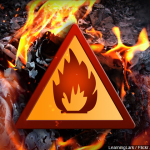 From Press Release: In response to weather forecasts for Thursday, April 12, the Virginia Department of Forestry (VDOF) urges people to help prevent wildfires by postponing open-air fires until conditions improve. The combination of strong winds, increased temperatures and low humidity will create extremely dangerous fire weather conditions Thursday.
Fire Weather Watches have already been posted by the National Weather Service (NWS) covering northern and western Virginia for Thursday afternoon. Temperatures are expected to rise to the mid to upper 70s during the afternoon hours.  A low pressure system bringing gusty winds of 30 to 40 mph with higher gusts, relative humidity values of 20 to 30 percent and low fuel moistures will combine to create an environment conducive to the rapid spread of wildfires. Any fires that develop could quickly burn out of control.
"Firefighter and citizen safety is our most important consideration and we base all recommendations and actions with that in mind," says John Miller, VDOF director of fire and emergency response. "The VDOF has elevated its ability to respond as needed and reached out to other cooperators to make sure all wildfire emergency responders are aware of the increased dangers and will plan accordingly."
Forestry officials urge everyone to delay all outdoor burning scheduled for Thursday, as wildfire dangers remain critical. This recommendation will be reevaluated for Friday and Saturday based on conditions forecasted for that period.
"We urge all citizens to postpone any burning until conditions improve," stresses Fred Turck, VDOF wildfire prevention program manager. "Virginia's 4 p.m. law is still in effect, making it illegal to have an open-air fire before 4 p.m. within 300 feet of the woods or dry grass leading to the woods."
-end-
The Virginia Department of Forestry protects and develops healthy, sustainable forest resources for Virginians.  Headquartered in Charlottesville, the Agency has forestry staff members assigned to every county to provide citizen service and public safety protection across the Commonwealth, which it's been doing now for more than 100 years.  VDOF is an equal opportunity provider.
With nearly 16 million acres of forestland and more than 108,000 Virginians employed in forestry, forest products and related industries, Virginia forests provide an overall economic output of more than $21 Billion annually.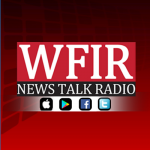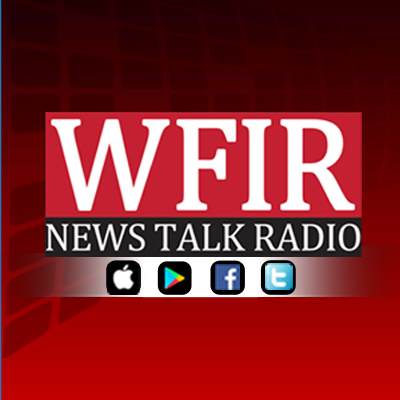 UPDATE From Roanoke County Fire and Rescue: Because of the extensive damage, the cause of the fire has been ruled "undetermined."  The trailer is a total loss and damage estimates are figured at $5,000. The Red Cross is assisting the adult male who lived in the home.
PREVIOUS News Release: Roanoke County Fire and Rescue responded at about 12:35 a.m. on Wednesday, April 4, 2018 to the 10400 block of Bent Mountain Road at the top of Bent Mountain for the report of a structure fire in a single-wide mobile home. First arriving crews did find heavy smoke and flames. Crews from Bent Mountain, Back Creek, Cave Spring, and Floyd County responded to the fire. There were no injuries as the result of the fire. One adult male lives in the home and will be displaced and the Red Cross will be providing him assistance. The single occupant was at home at the time of the fire and was awakened by the smoke. He was then able to escape unharmed and went to some neighboring mobile homes to call for help. The fire was brought under control in about an hour. The mobile home is a total loss. The fire marshal's office is on scene to investigate a cause. Roanoke County Fire and Rescue would like to remind everyone of the importance of having working smoke alarms in your home.
From Press Release: The Business Leadership Fund (BLF), a political action committee representing the regional business community, is pleased to announce its endorsement of the following Roanoke City Council and Salem City Council candidates:
Roanoke City Council
Councilman Ray Ferris
Councilman Bill Bestpitch
Mr. Joe Cobb
Salem City Council
Mayor Randy Foley
After hosting interviews with candidates in both localities, the BLF voted to endorse Foley, Ferris, Bestpitch, and Cobb as representatives of the PAC's pro-business, pro-economic development, and pro-regionalism platform.
"The Business Leadership Fund's support for Ferris, Bestpitch, and Cobb fosters a unique blend of experience and fresh ideas that will help build on Roanoke's momentum and recent successes," said Chairman Rick James. "In Salem, the BLF voted to endorse incumbent Randy Foley for Council. We strongly believe Mayor Foley's proven leadership and vision for Salem, including the Downtown Plan, will continue to strengthen the city's economic climate and make it an even better place to call home."
BLF Board of Directors
Vickie Bibee, Abney Boxley, T. Joseph Crawford, John D'Orazio, Edwin C. Hall, Dr. Victor Iannello, Rick James, Stan Lanford, Robert C. Lawson, Mark Lawrence, G. Michael Pace, Bittle W. Porterfield, Ken Randolph, Bob Sells, Cynthia Shelor, W. Lee Wilhelm, Neil Wilkin, Barton J. Wilner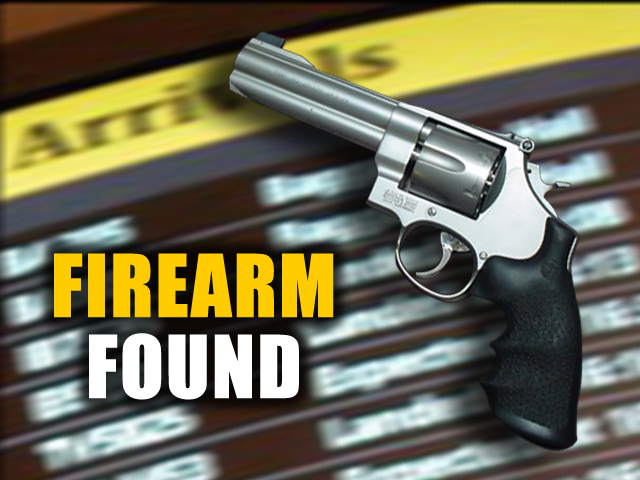 From Transportation Security Administration: A 17-year-old Roanoke, Virginia, youth was stopped by the Transportation Security Administration with a handgun at the Roanoke-Blacksburg Regional Airport checkpoint on Friday, March 30. The TSA officer who was staffing the checkpoint x-ray monitor detected the .38 caliber revolver inside the youth's carry-on bag. It was not loaded.
TSA officials notified the airport police, which responded to the checkpoint, confiscated the handgun and detained the young man for questioning.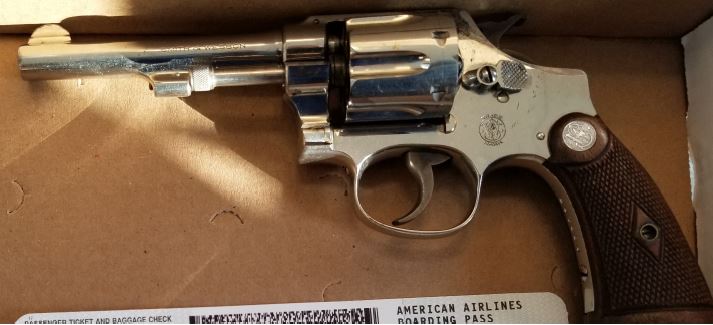 As a reminder, individuals who bring firearms to the checkpoint are subject to federal civil penalties of up to $13,000. This applies to travelers with or without concealed gun carry permits because even though an individual may have a concealed carry permit, it does not allow for a firearm to be carried onto an airplane. A typical first offense for carrying a handgun into a checkpoint is $3,900. The complete list of penalties is posted online here: https://www.tsa.gov/travel/civil-enforcement.
Passengers are permitted to travel with firearms in checked baggage if they are properly packaged and declared. Firearms must be unloaded, packed in a hard-side case, locked, and packed separately from ammunition. Firearm possession laws vary by state and locality. Travelers should familiarize themselves with state and local firearm laws for each point of travel prior to departure.
TSA has details on how to properly travel with a firearm posted on its web site here: http://www.tsa.gov/traveler-information/firearms-and-ammunition. Airlines may have additional requirements for traveling with firearms and ammunition. Travelers should also contact their airline regarding firearm and ammunition carriage policies.
From the Virginia Lottery: It was a few days after the winning numbers were announced in Virginia's New Year's Millionaire Raffle, and Rick Manley was at the Speedy Mart at 514-B Blue Ridge Avenue in Bedford. He spotted a sign in the store proclaiming that one of the $1 million top prize tickets had been bought there. So he offered his congratulations to the store owner. "He said, 'Was it you?'" Mr. Manley recalled. "I said, 'I doubt it.'" However, he was wrong. When Mr. Manley went and checked the winning numbers, he discovered he did indeed have that winning ticket.
He bought the ticket with his friend Mike Heflin, Jr. The two split the million-dollar prize equally. In addition, the store received a $10,000 bonus from the Virginia Lottery for selling the winning ticket. That winning ticket was #078410. It was one of three top prize winners in the January 1 drawing. The other two top prize winning tickets were bought in Stafford and Virginia Beach. Five additional tickets won $100,000 each. Those tickets were bought in Charlottesville, Leesburg, Ridgeway, South Hill and Virginia Beach. An additional 500 tickets each won $500.