Web Staff
The Roanoke Police Department is seeking your assistance in locating Gerald Stone, 55 of Roanoke who has been reported missing earlier this week. Mr. Stone left his Roanoke residence and has not been seen by family members since. Stone is known to drive a gold Chevy Malibu with Virginia registration WPN-4483.  Anyone with information on Mr. Stone's location is asked to contact the Roanoke Police Department at 540-853-2212 or by contacting 911.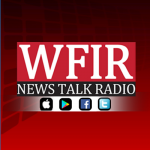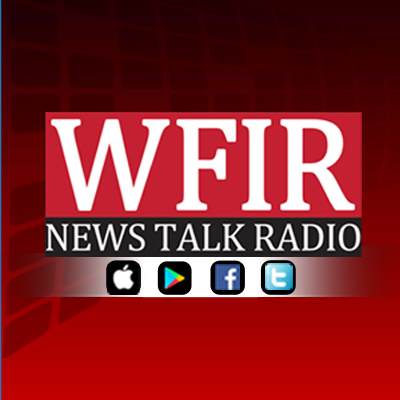 NEWS RELEASE: State Police is working a two vehicle crash, in which one of the vehicles struck a construction worker was struck. The crash occurred at 4:29 p.m. on Route 220, near Iron Gate in Botetourt County. The construction worker has been transported for injuries related to being struck by a vehicle. The worker was conscious and alert. At this time there is very little information as the investigation is ongoing. Recap: Two vehicles involved, with a construction worker being struck.
The Flash Flood Watch continues for

* Portions of North Carolina and Virginia. In Virginia, Carroll, Floyd, Franklin, Grayson, Henry,
  Montgomery, Patrick, and Roanoke Counties, including the cities of Roanoke and Salem.

* Through this evening

* Additional rainfall averaging one to two inches, with locally
  higher amounts, is expected to fall through early this evening.
  Up to 3 to 7 inches could fall along the North Carolina
  mountains and foothills as well.

* The heavy rain may cause creeks and streams to leave their
  banks including rapid rises of flowing water in naturally low
  areas. Mudslides and landslides could occur as well.

PRECAUTIONARY/PREPAREDNESS ACTIONS...

A Flash Flood Watch means that conditions may develop that lead
to flash flooding.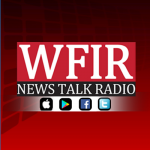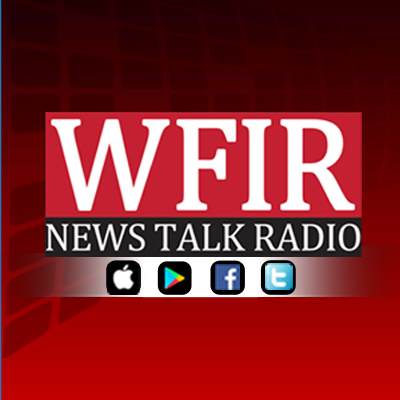 The National Weather Service in BLACKSBURG has issued a

* Urban and Small Stream Flood Advisory for...
  Roanoke County in west central Virginia...
  The City of Salem in west central Virginia...
  Northeastern Floyd County in southwestern Virginia...
  The City of Roanoke in west central Virginia...
  Franklin County in west central Virginia...
  Eastern Montgomery County in southwestern Virginia...

* Until 1145 AM EDT

* At 744 AM EDT, Doppler radar and automated rain gauges indicated
  heavy rain which will cause urban and small stream flooding in the
  advisory area. Rainfall has ranged from 2 to 5 inches over the
  past 24 hours across parts of the Advisory area with up to 2 or
  more inches in the past 3 hours across portions of eastern Floyd,
  western Franklin and southwest Roanoke counties.

* Some locations that will experience flooding include...
  Roanoke...
  Blacksburg...
  Salem...
  Christiansburg...
  and Vinton.

Additional rainfall of 1 to 2 inches is expected over the area over
the next 3 to 6 hours. This additional rain will result in minor
flooding.

PRECAUTIONARY/PREPAREDNESS ACTIONS...

Stay away or be swept away. River banks and culverts can become
unstable and unsafe.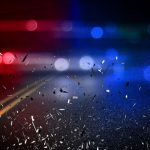 STATE POLICE NEWS RELEASE: BEDFORD CO, Va. – Virginia State Police Trooper T.J. Sica is investigating a two vehicle crash which resulted in a fatality.  The crash occurred on Thursday, (Jun 6) at 5:40 p.m. on Hendricks Store Road, two tenths of a mile south of Timberwood Lane in [the Moneta area of] Bedford County. A 2016 Honda CRV was traveling south on Hendricks Store Road, when the CRV crossed the center line and struck a 2004 Jeep Liberty head-on. The 2016 Honda was driven by Ashley Nicole Holdren, 34, of Moneta, VA.  Ms. Holdren was wearing her seatbelt and was transported for injuries received in the crash.  There were two female juvenile passengers, ages 6 and 8 in the vehicle.  Both juveniles were transported to Roanoke Memorial Hospital for their injuries.  The 6 year old female juvenile later died from her injuries. The 2004 Jeep was driven by Cheryl Lynne Smith-Clifton, 60, of Moneta, VA.  Ms. Clifton was wearing her seatbelt and was also transported for injuries received in the crash. Charges are pending.
UPDATE: VDOT reports the congestion has cleared.
PREVIOUS: The Virginia 511 web site reports all lanes are now open, but VDOT cameras show southbound backups now extend 12 miles, beginning before milemarker 207.
NEWS RELEASE: State Police are on the scene of several crashes at the 196 southbound mile marker on Interstate 81. The first crash occurred at 8:24 a.m. and two other crashes occurred in quick succession after the first. There were a total of 10 vehicles involved. There were several non-life threatening involved and those injured were taken to Stonewall Jackson hospital in Lexington.
Interstate 81 is blocked at this time and there will be one lane open shortly. There were three tractor trailers involved, and there were no hazmat issues. The crash remains under investigation.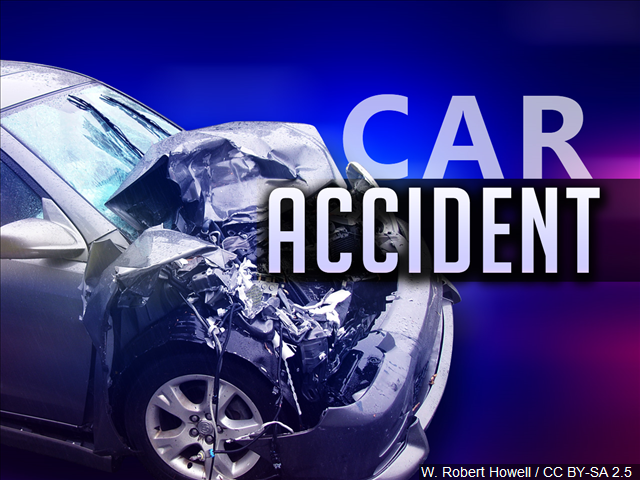 UPDATE: State Police say a six-year-old girl who was a passenger in one of the vehicles was killed, and charges are pending against one of the drivers. CLICK HERE for the updated story.
FROM VIRGINIA STATE POLICE: State Police are investigating a crash that occurred at 5:40 p.m. on Hendricks Store Road in Bedford County. The crash involved two vehicles and is reported to be a head-on crash. There are several life-threatening injuries involving multiple juveniles. At least two juveniles were flown from the scene. Information is not complete at this time as this is an open incident.The Virginia State Police Crash Reconstruction Team was called to assist with the investigation.Troopers have cleared the scene and are enroute to the hospital to obtain more information. The roadway was opened at 7:19 p.m.The crash remains under investigation.
The Department of Motor Vehicles is preparing to send out letters to Virginians whose driving licenses have been suspended for failure to pay court fines and other costs. Effective July 1st, those licenses can no longer be suspended for non-DUI offenses. Any reinstatement fees will be waived as well.
From Governor Northam's Office: -Governor Ralph Northam today announced that the Virginia Department of Motor Vehicles (DMV) is preparing to send letters to Virginians whose driving privileges are suspended for failure to pay court fines and costs to advise them of any specific requirements for obtaining their driver's licenses. Governor Northam's budget includes a provision that prohibits courts from suspending driving privileges solely for failure to pay court fines and costs, effective July 1, 2019. Also beginning July 1, any Virginian whose driver's license has been suspended for that single reason will have his or her driving privileges restored, and the associated reinstatement fee waived.
"Earlier this year, I was proud to sign legislation to ending the counterproductive practice of suspending driving privileges for failure to pay court fines and costs," said Governor Northam. "I appreciate the hard work taking place at the DMV now to ensure that starting July 1, hundreds of thousands of impacted Virginians will be able to move their lives forward."
The change only affects a person's ability to get his or her driver's license. It does not eliminate the requirement to pay the underlying court costs and fines. Additionally, Virginians whose driving privileges are suspended or revoked for other reasons, in addition to failure to pay court fines and costs, will need to meet any other court or DMV requirements to include payment of reinstatement fees to regain their driving privileges.
"DMV is sending letters to more than half a million Virginians whose lives could be transformed by giving them access to jobs, education, healthcare, and opportunity–once again," said Secretary of Transportation Shannon Valentine.
"It is long overdue that Virginia end its inequitable practice of suspending driving privileges for failure to pay court fines and costs," said Secretary of Public Safety and Homeland Security Brian Moran. "This is a significant step in the right direction toward getting Virginians back to work and enabling them to support their families."
NEWS RELEASE:  The National D-Day Memorial Foundation announced Friday Vice President Mike Pence will attend the 75th Anniversary Commemoration of D-Day on Thursday, June 6 at the National D-Day Memorial in Bedford, VA. Vice President Pence will deliver the keynote address, "D-Day and the Nation", during the ceremony, which begins at 10 a.m. with an aerial tribute to veterans of the Second World War.
Thursday's commemoration will mark the first visit by a sitting vice president to the National D-Day Memorial. President George W. Bush dedicated the Memorial on June 6, 2001. The 75th commemoration is expected to be the largest event there since the Memorial's dedication. The Memorial Foundation is honored Vice President Pence will join the tens of thousands of Americans and international guests expected for this momentous occasion in Bedford to salute the valor, fidelity , and sacrifice of our heroes of D-Day and World War II.
Vice President Pence is the son of 2nd Lt. Edward J. Pence Jr., U.S. Army, a Bronze Star recipient in 1953 for his heroic actions during the Korean War. The vice president's son, Marine 1st Lt. Michael Pence graduated from naval aviator training in 2018. Mr. Pence has long been a champion of our military and veterans and recently honored our fallen American military personnel on Memorial Day at Arlington National Cemetery.