Web Staff
A Liberty University School of Aeronautics airplane crash- landed today at Lynchburg Regional Airport, where the pilot reported a loss of power on takeoff. The light aircraft crashed in a grassy area away from any runway. There is visible damage, but no injuries are reported. Liberty officials say a student and instructor were aboard the plane.
From Liberty University: Just before 11 this morning, a Liberty University Cessna 172 Skyhawk airplane was taking off when it experienced a loss of power. The pilot radioed the tower before flying the aircraft to a landing and running off the side of the runway. The plane suffered damage. There were no fatalities. At this point, there are no reports of injuries. The Lynchburg Regional Airport's emergency services have responded.  LUPD has responded.
Reporter Andre Whitehead is there and tells us what he sees: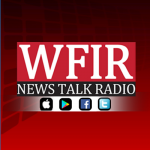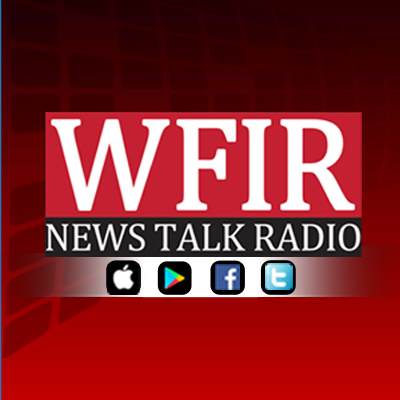 From Roanoke City Police: On October 16 at about 8:30 am, Roanoke Police responded to the area of the 800 block of Wiley Drive SW in reference to a body found in the Roanoke River during the clean up efforts following the flood associated with Hurricane Michael. Roanoke Police, in cooperation with Roanoke Fire-Ems, have recovered apparent human remains from the Roanoke River along Wiley Drive SW. The remains have been sent to the Medical Examiner's Office for identification and determination of cause of death. The investigation is ongoing.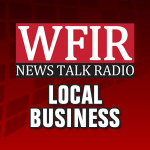 News release: Empire Bakery Commissary, LLC, a commercial producer of ready-made cakes, cookies and desserts, today announced an expansion that will double its capacity, creating 75 new jobs in Franklin County. The company is investing $10.4 million, including $2.3 million in new equipment, to add 32,000 square feet to its Rocky Mounty facility and renovate an additional 12,000 square feet to serve more customers.
"Empire Bakery's products help families and friends celebrate life's important milestones," said company president Mike Marek. "With this investment and the support of the Commonwealth of Virginia, Franklin County, the Town of Rocky Mount, and the Virginia Tobacco Region Revitalization Commission, we will be able to serve more customers and hire more associates. We look forward to our continued expansion in the Commonwealth."
"This latest bit of great economic news shows that Franklin County and the Town of Rocky Mount can compete nationally for business expansion," said Franklin County Board of Supervisors Chairman Cline Brubaker. "We look forward to building on our partnership by supporting Empire's growth."
Rocky Mount Mayor Steven C. Angle added: "We're delighted that Empire has the confidence to grow in Rocky Mount, providing more employment opportunities for our residents making quality products shipped across the country."
Empire Bakery provides ready-to-sell products for retailers throughout the United States. The company offers custom programs that can be tailored to the unique suppliers, designs, packaging and labels of its customers. Empire Bakery has been in Virginia since 1997 and currently employs 140 people in Rocky Mount. The company is headquartered in Cincinnati, Ohio.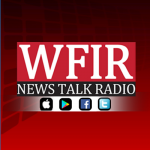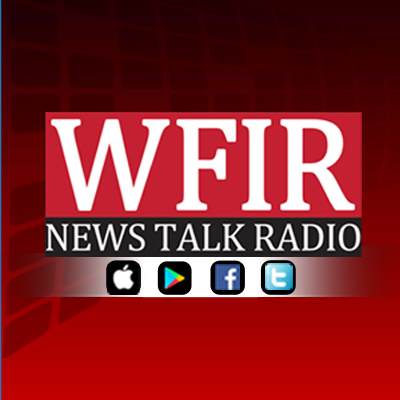 From Roanoke County Police: On 10/13/2018 at 2:37 am, officers from the Roanoke County Police Department responded to the 4000 block of Challenger Ave. in reference to a single vehicle accident where the driver was ejected. Adin Rizvanovic was transported to the hospital. Alcohol may be a factor in the crash. This incident is still under investigation.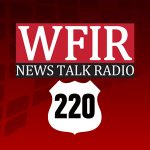 FRIDAY UPDATE: VDOT says one southbound lane on US 220 near Boones Mill must remain closed until further notice. In addition, the recent heavy rains and flooding have resulted in several slope and should failures between Clearbrook and Boones Mill, and as a result, additional lane closures are needed on 220 — and significant delays are likely at times until the repairs can be made.
VDOT news release: The recent flooding and heavy rainfall has resulted in several slope and shoulder failures along Route 220 in Roanoke and Franklin Counties. During the next week, crews will be working to repair the damage and commuters and travelers will be impacted. 
The right lane of southbound Route 220 is closed due to a slope failure on the right shoulder of the road between Buck Mountain and Yellow Mountain Road in Roanoke County. High water from the heavy rains caused a rock slide that impacted the shoulder of the roadway. The weight caused the shoulder to collapse resulting in the road being pushed out and giving way. The right lane closure will remain in place through Monday evening, weather permitting. Crews are developing a plan to repair the pipe and plan to begin work over the weekend.
The left lane of southbound Route 220 has been closed due to a slope failure in the median just south of the Franklin County line. VDOT crews have been working to determine how a pipe under the road has failed and how to proceed with repairs. At this time, the ground continues to settle and move, therefore, the lane will remain closed through the weekend and into Monday. The lane closure is located approximately one mile prior to the Roanoke County and Franklin County line and just north of the intersection with Route 613 (Naff Road).
There will be alternating right and left lane closures on southbound and northbound Route 220 next week, weather permitting, to repair shoulders that have been damaged by the heavy rainfall.
Drivers using Route 220 southbound and northbound should plan ahead for significant delays during this time until repairs can be made and lane closures are removed. Drivers should plan ahead accordingly.
THURSDAY: VDOT officials say one southbound lane of US 220 near Boones Mill will remain closed at least into tomorrow. Spokesperson Jen Ward says the lane was shut down yesterday over concerns it might be undermined, and while a preliminary inspection suggests it could be re-opened whil repairs are made, this is no time to take chances:
She says VDOT hopes to determine tomorrow whether the lane can be re-opened. The closure caused considerable southbound backups during yesterday's afternoon commute.
PREVIOUSLY FROM VDOT: The left lane of southbound Route 220 is closed due to a slope failure in the median just south of the Franklin County line. The lane closure begins approximately one mile prior to the Roanoke County and Franklin County line and just north of the intersection with Route 613 (Naff Road). Drivers should prepare for travel delays and plan accordingly. Message boards are in place to alert motorists of the closure. Virginia Department of Transportation crews are currently investigating to determine what repairs need to be made. The lane will remain closed until further notice.For updates on this lane closure, visit www.511Virginia.org.
First, it was a flash flood emergency. Then the Roanoke River started rising. Thursday's heavy rainfalls combined to flood roadways, strand drivers, require rescues from vehicles, flood homes and create many other problems that, to some extent, were as unexpected as Hurricane Michael's rapid rise to a "monstrous" hurricane. Numerous Roanoke-area streets and intersections were flooded, among the Electric Road in the Tanglewood Mall area and the mall itself.
Even after the rains started receding, the Roanoke River started heading quickly for one of its highest recorded levels ever. As of 7:00 pm Thursday evening, the river was expected to climb to nine feet above flood stage before receding.  Low-lying areas along the river, include roadways near Roanoke Memorial Hospital and some homes in the Salem area were impacted. Some residents in those homes were evacuated, and the city opened a shelter at the Civic Center.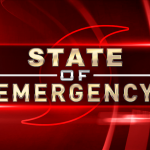 News release: Governor Ralph Northam today declared a state of emergency in anticipation of impacts from Tropical Storm Michael. The order is designed to mobilize resources, help Virginia mitigate any damage, and to streamline the process that the Commonwealth uses to provide assistance to other states through the Emergency Management Assistance Compact. State agencies are working closely with localities to identify any needs and to provide resources.
"As Tropical Storm Michael turns to the Commonwealth, I want to urge all Virginians to prepare for the serious possibility of flash floods, tropical storm force winds, tornadoes, and power outages," said Governor Northam. "I am declaring a state of emergency in order to provide state assets to Virginians and to assist our neighbors in states who are dealing with the devastating effects of this historic storm. My thoughts are with all those along with the Gulf Coast and my administration will continue our outreach to governors and state agencies where Hurricane Michael has produced widespread damage."
Virginians should visit www.VAemergency.gov to learn about how to prepare for hurricanes, tornadoes and flood threats. Remember to "turn around and don't drown." Do not drive across any flooded roadway, as it only takes six inches of water to move a vehicle and roads may be washed out beneath the floodwaters. Visit www.511Virginia.org or call 511 for real-time road conditions.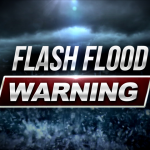 The National Weather Service in Blacksburg has issued a Flash Flood Warning for  The City of Roanoke and The City of Salem until 11:00 PM EDT Thursday. At 10:57 AM EDT, Doppler radar indicated heavy rain  across the warned area. Up to an inch of rain has fallen in portions of the warned area since yesterday. Additional heavy rainfall is expected to continue into the afternoon as the outer circulation of Tropical Storm Michael encounters a cold front that is approaching from the west. Flash flooding is expected to be possible well into the afternoon. Excessive runoff from heavy rainfall will cause flooding of small creeks and streams, urban areas, highways, streets and underpasses as well as other drainage areas and low lying spots.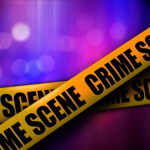 From Roanoke Police: On October 10, just before midnight, Roanoke Police responded to a report of shots fired in the 2700 block of 10th St NW. On arrival officers located Juan Lopez-Velasquez, 28 of Roanoke, with multiple gunshot wounds. Lopez-Velasquez was transported by Roanoke Fire-EMS to Carilion Roanoke Memorial Hospital for treatment of his injuries. This Investigation is on going. Roanoke Police do not believe there is any immediate threat to the community concerning this incident. Anyone having information concerning this incident in encouraged to contact the Roanoke Police Department at (540) 853-2212.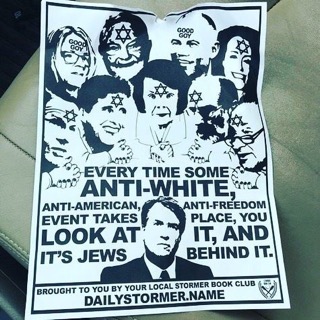 Roanoke College is condemning the anti-Semitic posters that were placed on Salem City utility poles across campus two nights ago. The posters blame "Jews" for the sexual assault allegations against Supreme Court Justice Brett Kavanaugh, and they depict Stars of David on the foreheads of Kavanaugh accuser Christine Blasey Ford, Senator Dianne Feinstein and others. College officials say the posters were removed as soon as they were discovered. Similar ones have gone up at other colleges in various parts of the country.
Roanoke College statement: Early Tuesday morning several anti-Semitic posters were found on City of Salem utility poles across the Roanoke College campus.  A national group is known to be distributing these posters in cities across the United States. The posters were removed as soon as they were discovered and Campus Safety has notified the proper authorities in the region. Roanoke College President Michael Maxey sent a message to the campus community Tuesday afternoon. In part, it read: "We condemn these hateful acts as antithetical to our Roanoke College values.  At Roanoke, we welcome all on equal terms.  In fact, treating one another as equals is one of our strengths as a College and community."  Campus Safety officers will monitor the campus in case someone attempts such actions again.