Web Staff
From the Bedford County Sheriff's Office: At 1:35 p.m. today, Bedford County 911 received a call reporting Lina Toot, a 83 year old female missing from Toot Boulevard in Moneta. The caller stated that when he arrived at the home the door was standing open. He also said the woman lives alone and she was last seen at 8:00 p.m. last night. She is a white female, 5' 3", 113 lbs. and has gray hair. Bedford County Sheriff's deputies, a K-9 from the Franklin County Sheriff's Office along with volunteers from Bedford County fire and rescue are on the scene searching at this time. Anyone with information on her possible whereabouts is asked to call 911 or 586-7827.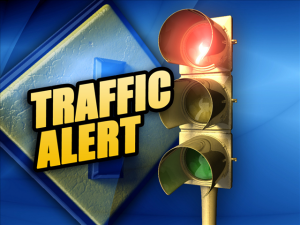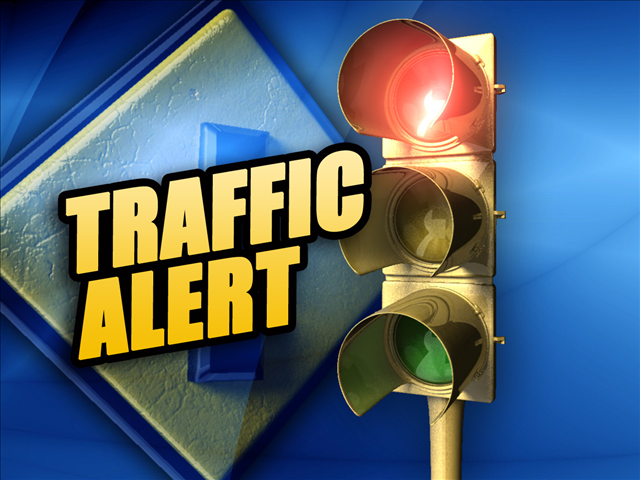 From VDOT:
Part of Route 661 (Johnson Creek Road) in western Alleghany County is closed due to a slope failure between Route 600 (Indian Draft Road) and Route 781 (Rucker Gap Road). Drivers using Route 661 need to follow the posted detour route. The Virginia Department of Transportation will make repairs to the slope, but there is no estimate on when the road will reopen. All work is weather permitting.
Virginia traffic alerts and traveler information can be obtained by dialing 511. Traffic alerts and traveler information also are available at
http://www.511Virginia.org
.
The VDOT Customer Service Center can assist with reporting road hazards, asking transportation questions, or getting information related to Virginia's roads. Call 800-FOR- ROAD (800-367-7623) or use its mobile friendly website at
https://my.vdot.virginia.gov/
.Agents areavailable 24 hours-a-day, seven days a week.
The VDOT Staunton District serves Frederick, Shenandoah, Clarke, Warren, Page, Rockingham, Augusta, Highland, Rockbridge, Alleghany and Bath counties.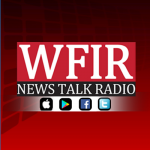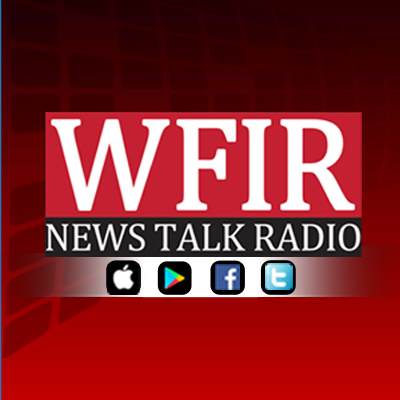 Updated February 21 from the Bedford County Sheriff's Office: This case was referred to the Bedford County Juvenile Court Service Unit for disposition. Due to the fact this case involves a juvenile the Bedford County Sheriff's Office will have no further comments.
Previous: Authorities in Bedford County have determined a reported attempted kidnapping was made-up. Investigators say after reviewing surveillance footage and talking with the alleged victim and her family they determined that the report of two men in a white van allegedly trying to kidnap an 11-year-old girl while riding her bike Friday on Hales Ford Road was fabricated.
From Bedford County Sheriff's Office on 02/15/19 — At 5:00 p.m. today, Bedford County 911 received a call from Hales Ford Road. The caller reported that two white males had attempted to kidnap his 11 year old daughter. The caller stated that his daughter was riding her bike when two men in a white two door car pulled up behind her. The passenger of the white car got out of the vehicle and grabbed the girl and her bike. He then threw her and her bike in the back seat of the car. The car then pulled away and traveled approximately 100 yards. The victim yelled that if they didn't let her out of the vehicle she was calling the police on her cell phone. The men stopped the car pulled her and her bike out of the car and sped off. She then ran into the woods and called her father and told him what had happened.
The victim describes the car as a white two door sedan with white hubcaps. The center of the hubcaps has a red stripe going down the center. The steering wheel of the car had a red cover on it. No further description.
The driver of the car was a white male wearing blue jeans and a green shirt. She stated he appeared to be in his late 20's or early 30's. No further description.
The passenger was also a white male and appeared to be in his late 20's or early 30's. He was wearing black gloves, blue jeans, a blue shirt and had blond hair. His hair was short on the sides and long on top. She also said one of his eyebrows appeared to be shaved off. No further description.
Anyone with information on this crime or possible suspects are please asked to call the  Bedford County Sheriff's Office at 540-586-7827 or Central Virginia Crime Stoppers at 1-888-798-5900 or go online to http://cvcrimestoppers.org. Enter your tip online at http://p3tips.com or use the P3TIPS app on your mobile device. Crime Stopper callers remain anonymous and could receive a cash reward up to $1,000.00.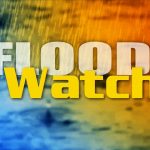 From the National Weather Service:  Flood Watch for portions of North Carolina and Virginia, including the following areas — Amherst, Appomattox, Bedford, Botetourt, Buckingham, Campbell, Charlotte, Franklin, Halifax, Henry, Patrick, Pittsylvania, Roanoke, and Rockbridge.
* From Friday morning through Sunday morning
* Widespread rain, possibly moderate to heavy at times, with rainfall totals of 1 to 3 inches with locally higher amounts. Ground conditions will become saturated as rain persists, and increasing runoff will increase the threat for flooding of streams, tributaries, and possibly main rivers.
PRECAUTIONARY/PREPAREDNESS ACTIONS…
A Flood Watch means there is a potential for flooding based on current forecasts.
You should monitor later forecasts and be alert for possible Flood Warnings. Those living in areas prone to flooding should be prepared to take action should flooding develop.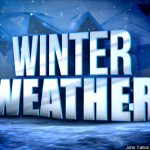 From the National Weather Service: A winter storm across the region continues to impact parts of the area with freezing rain. Until temperatures climb above 32, ice will continue to collect on trees and power lines. The main threat for subfreezing this evening is for areas along the Blue Ridge Parkway and north of highway 460.
WINTER WEATHER ADVISORY IN EFFECT UNTIL MIDNIGHT EST TONIGHT 
WHAT…Patchy freezing rain. Less than one tenth inch of added icing. 
WHERE…Portions of southwest and west central Virginia and southeast West Virginia. 
WHEN…Until midnight EST tonight. 
ADDITIONAL DETAILS…Bridges and overpasses will likely remain slick this evening. Power outages may occur due to the weight of the ice on trees and power lines. 
PRECAUTIONARY/PREPAREDNESS ACTIONS… A Winter Weather Advisory means that periods of freezing rain will cause travel difficulties. Expect slippery roads and limited visibilities, and use caution while driving.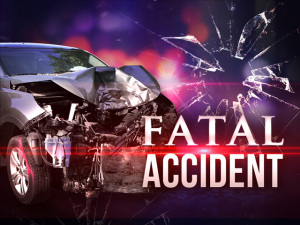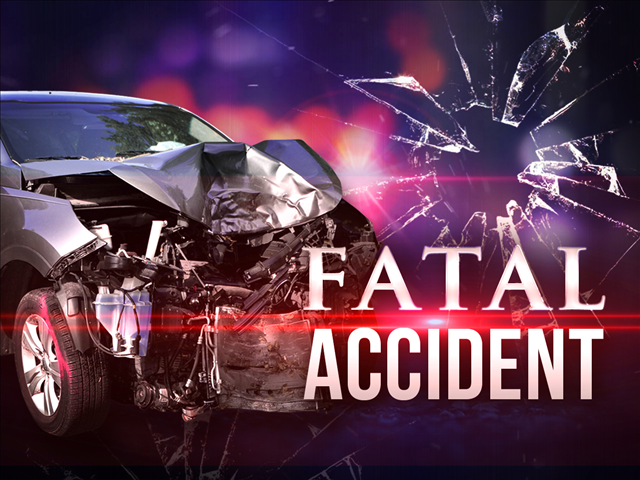 Roanoke Police UPDATE February 20: We have identified a vehicle of interest in regards to this incident. During the course of the investigation, we found the description of the suspect vehicle did not match what was originally provided. On February 19, a fatality investigator located a red, Chevrolet Silverado parked in the vicinity of 4th Street and Highland Ave SW that had damage consistent with evidence located at the scene. The investigator found and spoke with the owner of this vehicle. The truck was taken as evidence. At this time, no arrests have been made in the case. This is still an ongoing investigation.
From Roanoke Police 02/15/18 — UPDATE – Roanoke Police are asking for the public's help identifying and locating the suspect vehicle involved in the incident below.
We are looking for a white, Chevrolet or GMC, Dually pickup truck. The vehicle will have recent front-end damage.
If you have seen a vehicle like this or have any information about this case, please call us at (540)344-8500 and share what you know. You can also text us at 274637; please begin the text with "RoanokePD" to ensure it's properly sent. Both calls and texts can remain anonymous.
Original post on 02/14/19 — A woman now identified as 58-year-old Linda Pierson of Roanoke died after what police now call a hit and run last night in downtown Roanoke. Pierson was walking at the intersection of 5th Street and Campbell Avenue Southwest when she was hit around 7 pm. Roanoke Police are investigating the death as a fatal hit and run
From VDOT: Both northbound and southbound lanes of Route 220 in Botetourt County just north of Fincastle remain closed due to damage from an overturned tanker fire earlier this morning. At this time, traffic is being detoured from Route 220. Southbound traffic will use Mary Alice Road to West Wind Road to Old Fincastle Road to return to Route 220. Northbound traffic will use Old Fincastle Road to West Wind Road to Mary Alice Road to return to Route 220. Signs are in place to direct traffic and residents in between the detour will continue to be able to access their homes. VDOT plans to shift two-lane traffic into the southbound lane of Route 220 while repairs are made to the northbound lanes but the timeframe has not yet been determined. Crews are currently working to shore up the southbound pipe but it requires excavation and diversion of the stream.
The tanker was hauling gasoline that spilled, caught fire and flowed into a pipe from a drainage inlet in the median. The metal pipe passes beneath all four lanes of Route 220 near Route 679 (Peck Road/Martins Lane). The burning fuel then entered the pipe, flowed beneath the northbound lanes, causing the pipe to heat up, weaken and collapse.
Once the southbound lanes reopen to accommodate two-lane traffic, a long-term closure on northbound Route 220 is expected. It has not been determined yet when the road may reopen.
Two roadways in the Hanging Rock area of Roanoke County are temporarily blocked after trees fell onto power lines. County Police say Thompson Memorial Drive is blocked just north of I-81, and so is Catawba Valley Drive between Hanging Rock and Mason's Cove. There is no indication when either roadway will reopen.
From Roanoke County Police: Due to weather conditions,  trees have fallen onto power lines at Thompson Memorial Drive and Dunford Drive and in the 2200 block of Catawba Valley Drive.  The power lines are across the roadways blocking both lanes of travel.  AEP has been notified.  There is no time frame for the roadways to be open.  There is no option to divert traffic.   The Roanoke County Police Department is asking for people to avoid those areas and find alternate routes of travel.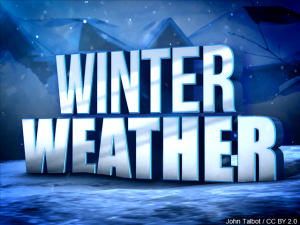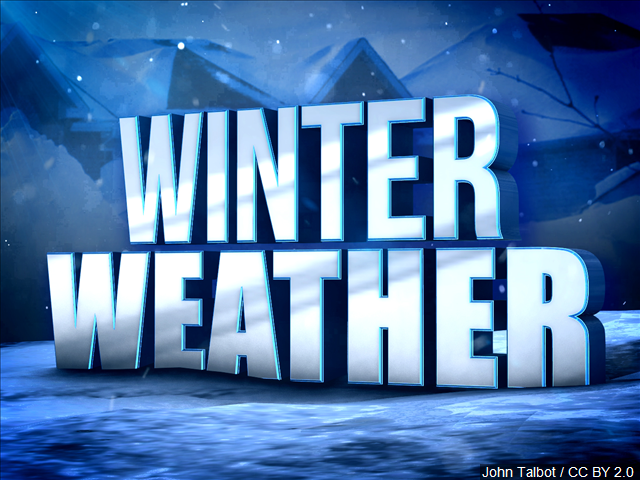 From the National Weather Service: A winter storm was moving across the region this morning as cold air moved southwest along the east side of the Appalachians from an area of high pressure across the northeastern U.S. Between late Sunday evening and early this morning, several inches of snow fell across areas along and west of the Blue Ridge and mainly north of U.S. 460. This area of heavy snow and sleet that moved across the region earlier this morning was shifting north of I-64 and will continue to do so this morning. However, pockets of light freezing rain and freezing drizzle will linger across the region through the morning and into the afternoon in northern areas until temperatures slowly creep above freezing. While additional accumulations of snow and sleet are expected to be minor, ice accumulations from freezing rain and freezing drizzle will remain possible through the morning in the south and well into the afternoon across the north until temperatures finally rise above freezing.
WINTER STORM WARNING NOW IN EFFECT UNTIL 7 PM EST THIS EVENING
* WHAT…Sleet, snow, and freezing rain or freezing drizzle. Additional snow or sleet accumulations of up to one inch and ice accumulations of one-tenth inch.
* WHERE…Portions of southwest and west-central Virginia and southeast West Virginia.
* WHEN…Until 7 PM EST this evening.
* ADDITIONAL DETAILS…Plan on slippery road conditions. The hazardous conditions could impact the morning or evening commute. \
PRECAUTIONARY/PREPAREDNESS ACTIONS… A Winter Storm Warning means significant amounts of snow, sleet, and ice will make travel very hazardous or impossible. The latest road conditions for the state you are calling from can be obtained by calling 511.
UPDATE: As the two-state search continues for the man who shot a Bluefield, VA Police Officer late Saturday night, the U.S. Marshals Service is offering a $5,000 reward for information that leads to his arrest. Donquale M. Gray, 25, of Bluefield, W.Va. is now wanted by the Virginia State Police for attempted capital murder of a police officer. The wounded police officer is still being treated for serious, but non-life threatening, injuries at Roanoke Memorial Hospital.Anyone with information about Gray and/or his whereabouts is encouraged to call 911 or the Virginia State Police at 276-228-3131 or by email to
Original Post From Virginia State Police — THE VIRGINIA STATE POLICE HAVE ISSUED A LAW ENFORCEMENT OFFICER ALERT ON BEHALF OF THE BLUEFIELD POLICE DEPARTMENT ON 2/17/19 AT 0300 HOURS
THE BLUEFIELD POLICE DEPARTMENT IS LOOKING FOR DONQUALE MAURICE GRAY, AGE: 25 YEARS OLD, HEIGHT 6′ 1″, WEIGHT 185 lbs., WITH BROWN EYES, BLACK HAIR, WEARING: UNKNOWN CLOTHING.
SUSPECT IS BELIEVED TO BE ARMED AND DANGEROUS AND IS A SUSPECT IN THE SHOOTING OF A BLUEFIELD, VIRGINIA POLICE OFFICER.
ADDITIONAL INFORMATION: SUSPECT VEHICLE IS A BLUE 2008 TOYOTA YARIS HATCHBACK BEARING WEST VIRGINIA REGISTRATION OF 53U-974. LAST KNOWN ADDRESS IS BLUEFIELD WEST VIRGINIA.
PLEASE CONTACT THE BLUEFIELD POLICE DEPARTMENT AT
276-326-2621
YOU MAY FIND COMPLETE INFORMATION AT HYPERLINK http://www.vsp.virginia.gov/BlueAlert/index.htm