Web Staff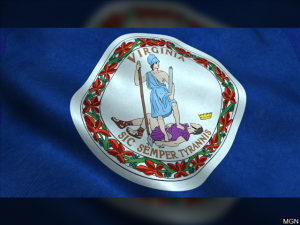 The Institute for Policy and Opinion Research (IPOR) at Roanoke College interviewed 678 adult residents of Virginia between May 14 and May 23, 2023, in a survey addressing topics such as approval and favorability ratings for Gov. Glenn Youngkin and other political figures, the 2024 Republican presidential nomination field, a potential 2024 presidential election matchup, and attitudes related to national political anxiety. The survey has a margin of error of 4.43%.
Approval/favorability of political figures and direction of Virginia and country
Gov. Youngkin's approval rating is down six points from February, with 51% of Virginians reporting that they approve of the way he is handling his job as governor (from 57% in February). Youngkin's favorability rating is also down six points to 46% (from 52% in February). Significant partisan gaps in Youngkin's approval and favorability continue from previous polls, with a 52-point gap in approval (34% of Democrats, 86% of Republicans) and 54-point gap in favorability (27% of Democrats, 81% of Republicans).
As for the Virginia General Assembly, 50% of Virginians approve of the way the legislature is handling its job (from 48% in February), including a 10-point partisan gap in approval (58% Democrats, 48% Republicans). When asked about whether things in Virginia are going in the right direction or are on the wrong track, 48% of Virginians report that things are going in the right direction, which is down 7% from 55% in February. There is a modest 12-point partisan gap, with 47% of Democrats and 59% of Republicans thinking things in Virginia are going in the right direction.
At the national level, President Biden's approval and favorability ratings are up slightly to 42% (from 38% in February) and 43% (from 40% in February), respectively, though both changes are within the survey's statistical margin of error. As for former President Trump, about six in 10 Virginians report an unfavorable view of him, which is up five points from February and is the highest unfavorable rating in our poll since January 2016. There are again substantial partisan gaps in favorability ratings for both Biden and Trump, including a 73-point gap for Biden (80% of Democrats, 7% of Republicans) and 65-point gap for Trump (11% of Democrats, 76% of Republicans). As for the U.S. Congress, Virginians' approval rating is down about four points to 19% (from 23% in February and 27% in November). This is IPOR's lowest-recorded approval rating for Congress since August 2021. One in four Virginians thinks things are going in the right direction in the country, while seven in 10 think things are on the wrong track, which is statistically unchanged from the last poll (27% and 69% in February, respectively). There is a 37-point partisan gap in Virginians' belief that things in the country are going in the right direction (45% of Democrats, 8% of Republicans).
2024 GOP presidential nomination and hypothetical general election matchups
The Roanoke College Poll asked Virginians' opinions about the 2024 Republican presidential nomination race, such as who they would most prefer to be the Republican nominee for president, as well as their second-choice preference. The poll provided a field of candidates , including Trump, former United Nations Ambassador Nikki Haley, Florida Gov. Ron DeSantis, U.S. Senator Tim Scott from South Carolina, and former Vice President Mike Pence.
Among Republicans, the candidates they would most prefer to be the Republican nominee for president are Trump (48%) and DeSantis (28%), with all other candidates in the single digits. Virginia Republicans' preference for Trump as the first choice is up nine points from February (39%), while the first-choice preference for DeSantis remains unchanged at 28%. We also asked respondents who their second choice would be for the Republican nomination. Among Republicans, the most popular second choices are DeSantis (24%), Pence (20%), Trump (19%), Haley (11%) and Scott (10%), with all other candidates again in single digits.
The poll also asked Virginians who they would vote for if the presidential election were held today in a potential matchup between the two leading candidates in both political parties – Biden and Trump. Biden currently has a 16-point advantage over Trump at 54% to 38%, which is a significant change from our February poll that had Biden at 47% and Trump at 45%. The change is due to a shift among independents, where Biden currently has a 21-point advantage over Trump. As a comparison, our February poll had Biden and Trump in a statistical tie among independents.
Political Anxiety and Attitudes about the National Government
Since 2016, IPOR has been tracking Virginians' national political sentiment using an index of political anxiety, which is constructed using six questions that measure Virginians' attitudes about (1) trust in the national government, (2) citizens' ability to influence government, (3) whether their side has been winning more often than losing, (4) satisfaction with how government is working, (5) whether the country's best years are ahead or behind, and (6) whether Americans are united or divided in facing our most important challenges. We last reported results of the political anxiety index in November 2022.
Approximately 79% of Virginians report trusting the government in Washington to do what is right only some of the time or never, which is statistically unchanged from November. A slight majority (52%) thinks that ordinary citizens can do a lot to influence the federal government, which is down six points from November. The poll finds that six in 10 Virginians (61%) think their side is losing more than winning in politics today. Fewer than half (41%) believe that the country's best years are ahead of it, while a majority (55%) believes its best years have passed. This represents a nine-point change for both responses from our November poll, and it is the highest percentage of Virginians who have reported that the country's best years are behind us since IPOR started asking this question in 2016. Nearly seven in 10 (69%) Virginians are dissatisfied or angry with how the federal government is working, which is unchanged from November. A large majority of Virginians (84%) also continues to see the nation divided regarding the important issues facing the country.
IPOR's Political Anxiety Index has a maximum possible value of 300 and minimum possible value of -300, with higher values representing greater degrees of national political anxiety. The graph below displays trends in the Political Anxiety Index from 2017 through our current May 2023 poll, including the overall trend and the trend disaggregated by party affiliation. For additional party differences on the six questions, see the selected crosstabs at the end of the topline document linked at the end of this release.
One of the consistent findings we have reported previously is that the party differences in national political anxiety reflect party control of the White House. In other words, Virginians tend to report higher levels of political anxiety when the current president is not aligned with their political party. Currently, Republicans (red line) report a higher degree of anxiety in our index with a value of 154.5, which has remained relatively stable during the Biden administration. Democrats (blue line) report a lower degree of anxiety with a value of 2.2, which represents a 38-point increase in anxiety among Democrats from our November poll. While overall national political anxiety (grey line) has remained relatively stable for most of the time IPOR has tracked the index, there has been a gradual increase of approximately 50 points since early 2021.
Analysis
"The main takeaway from our May poll is that more Virginians are reporting concern about the direction things are going in Virginia and in the nation," said Bryan Parsons, senior political analyst at IPOR. "We also see this reflected in our Political Anxiety Index, which is up overall and among Democrats since the last time we measured it in November. We see a drop in the number of Virginians who think citizens can do a lot to influence government, as well as an increase in those who think the country's best years are behind us. These factors are part of Virginians' higher levels of pessimism about the commonwealth and nation."
"While half of Virginians approve of the job Youngkin is doing as governor, his approval and favorability ratings are down a bit since our last poll. Our recentConsumer Sentiment Report showed that Virginians are increasingly optimistic about the economy, so it may be a surprise that the public does not appear to be rewarding the governor with a higher job approval rating. However, a lot of research links public optimism about the economy to favorable evaluations of the president, which we find in a slight uptick in Biden's approval and favorability ratings (within our margin of error). The consistent story of Virginia and national politics, however, continues to be the way partisanship shapes how the public evaluates political leaders, which is reflected in substantial gaps between Democrats' and Republicans' approval of both Youngkin and Biden."
"While former President Trump's unfavorable rating is the highest our poll has recorded since January 2016, Trump remains Republicans' most popular first choice for the 2024 Republican presidential nomination. Florida Gov. Ron DeSantis again trails Trump as Republicans' first choice by double digits, but the field of second-choice candidates is wide open with Republicans expressing preferences for additional candidates such as former Vice President Mike Pence, former United Nations Ambassador Nikki Haley, and South Carolina Sen. Tim Scott."
"Our poll shows that Biden has an edge over Trump when we ask Virginians who they would vote for if the 2024 presidential election were held today. This is a significant change from our February poll and is mostly occurring among independents. There are several factors that could be driving this change, such as Biden's slight improvement in favorability, Trump's higher unfavorability, the shift among independents, and various events in the political news cycle since February. However, this poll, like any other, is just a current snapshot in time. We are still very early in the presidential election cycle. There is a lot of campaigning left to do for prospective presidential candidates, and it is not uncommon for early polling on matchups like these to be fluid for quite some time."
Methodology
Interviewing for the Roanoke College Poll was conducted by The Institute for Policy and Opinion Research at Roanoke College in Salem, Virginia, between May 14 and May 23, 2023. A total of 678 completed interviews came from random telephone calls to 399 Virginians, and 279 responses were drawn from a proprietary online panel of Virginians. Telephone interviews were conducted in English. Cellphones constituted 57% of the completed phone interviews. Marketing Systems Group provided the telephone dialing frame, and Lucid, LLC facilitated the online panel.
Questions answered by the sample of 678 respondents are subject to a sampling error of plus or minus approximately 4.43% at the 95% confidence level. This means that in 95 out of 100 samples like the one used here, the results should be at most 4.43 percentage points above or below the figure obtained by interviewing all Virginians with a home telephone or a cellphone. Where the results of subgroups are reported, the sampling error is higher.
Quotas were used to ensure that different regions of the commonwealth were proportionately represented. The data were statistically weighted for gender, race and age. Weighting was done to match Virginia data in the 2021 one-year American Community Survey (ACS). The design effect was 1.383; the reported margin of error above reflects this design effect.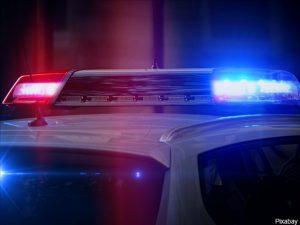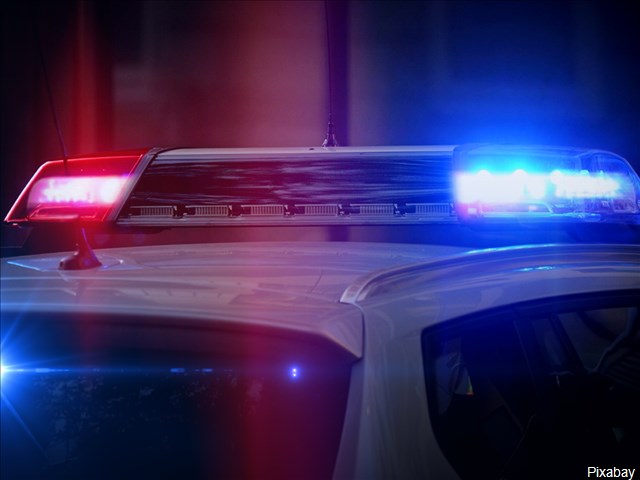 On June 3, 2023 at approximately 2:30 a.m., Roanoke Police were notified by the City of Roanoke E-911 Center of a report of shots fired in the area near 5th Street and Harrison Avenue NW. Officers located an unresponsive adult male inside a vehicle in the 600 block of Harrison Avenue NW. The man appeared to have a critical gunshot wound. Roanoke Fire-EMS personnel responded and pronounced the man deceased.
Details about what led to this shooting are limited. No suspects were located on scene and no arrests have been made at this time. This is an ongoing homicide investigation. Anyone with information about this incident is asked to call (540)344-8500 and share what you know. You can also text us at 274637; please begin the text with "RoanokePD" to ensure it's properly sent. Both calls and texts can remain anonymous.
RICHMOND, VA –Attorney General Jason Miyares joined an 18-state coalition suing the Biden Administration over its proposed new Circumvention of Lawful Pathways rule. 
The federal government has characterized the new rule as a means for continuing to regulate immigration following the expiration of the Centers for Disease Control and Prevention's (CDC's) Title 42 public health order. Title 42 previously granted authorities a greater ability to bar immigrants from crossing the border during the COVID-19 pandemic. However, in reality, the new rule only worsens the problem by redefining previously illegal border crossings as "lawful pathways."
"This plan proposed by the Biden Administration does little to deter illegal immigration, and, instead, provides the Cartels with a makeshift manual on how to circumvent and exploit our immigration regulations," said Attorney General Miyares. " Encouraging more border crossings without congressional approval will merely worsen the chaos and tragedy taking place at the border, and promote further fentanyl and human trafficking that is tearing apart Virginia's communities."
Attorney General Miyares was joined by Alaska, Arkansas, Florida, Idaho, Indiana, Iowa, Kentucky, Mississippi, Missouri, Montana, New Hampshire, North Dakota, Oklahoma, South Carolina, Tennessee, Utah, and Wyoming.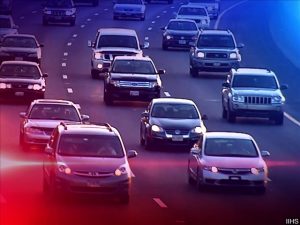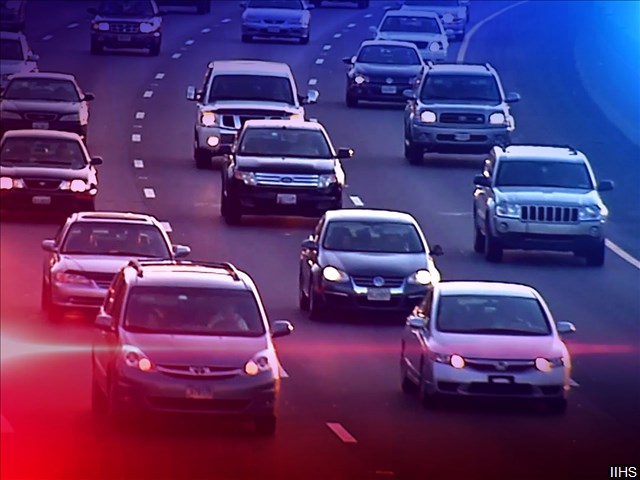 From Virginia State Police: At approximately 3:30 a.m. this morning, a Chevrolet SUV, pulling a U-haul trailer was traveling north on Interstate 81, at the 120.2.  The vehicle lost control and spun-out and was struck by a tractor trailer, which was also traveling north.A secondary crash occurred shortly after the first, and there were no injuries involved with the secondary crash. Three occupants of the SUV died at the scene, a fourth was flown to Roanoke Memorial, where they later died. The roadway is still blocked while the debris is being removed and reconstruction takes place. There is further information at this time.
Previous : Virginia State Police say several people are injured following a multi-vehicle crash involving a tractor trailer and four passenger vehicles this morning on I-81 at mile marker 120.3 in Montgomery County. All northbound lanes are closed, and traffic is being detoured off I-81 at exit 118A to State Rt. 11.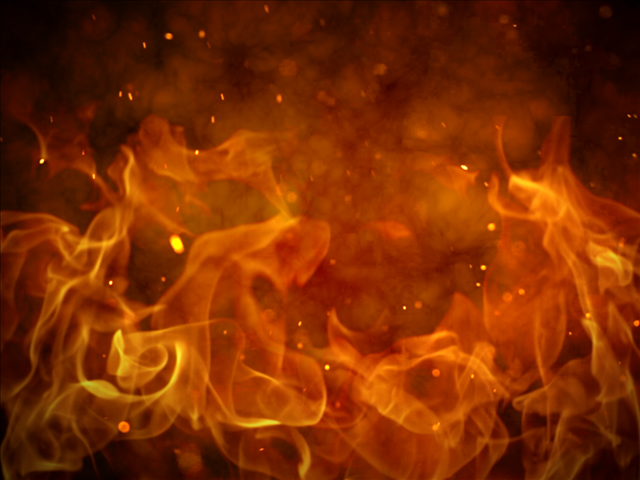 (From Roanoke County PD 5/31 3pm) At this stage of the police investigation, it appears that Lewis Lambert killed the male juvenile then committed suicide. Lewis Lambert was a person of interest in an arson investigation in Roanoke City. The Roanoke County Police Department is working alongside the Roanoke City Arson investigators to provide them with any and all evidence collected from the scene to assist in their investigation
From Roanoke County Fire-EMS 5/26/23: This morning at 3:30 a.m., Roanoke Fire-EMS was dispatched to a residential structure fire on the 800 block of Rorer Ave SW. A few moments later, Roanoke Fire-EMS was dispatched to the 30 block of 14th St SW for another residential structure fire. The fires were quickly brought under control by responding
personnel.
An investigation by the Fire Marshal's Office determined that both fires were incendiary, and that they were connected. A person of interest in these incidents was identified as one of the two deceased individuals who were discovered this morning at the McAfee Knob trailhead parking lot in Roanoke County.
This is an ongoing investigation. Anyone with information about these incidents is asked to call either the Fire Marshal's Office Tip Line at (540) 853-2406 or the Roanoke Police Department at (540) 344-8500 and share what you know. You can also text RPD at 274637; please begin the text with "RoanokePD" to ensure it is properly sent. Both calls and texts can remain anonymous.
Posted on 5/25/23 from Roanoke County Police: Officers responded at approximately 6:00 a.m. Friday to the McAfee Knob trailhead parking lot on Catawba Road where two deceased males were located. This is an active investigation and no further information is available at this time. Police believe there is no danger to the public. As police conduct their investigation, parking in the trailhead parking lot will be reduced. Hikers are encouraged to make use of the McAfee Knob Trailhead Shuttle which operates from the I-81 Exit 140 Park & Ride Lot. They can visit www.mcafeeshuttle.com.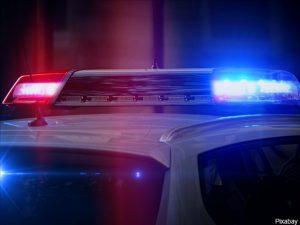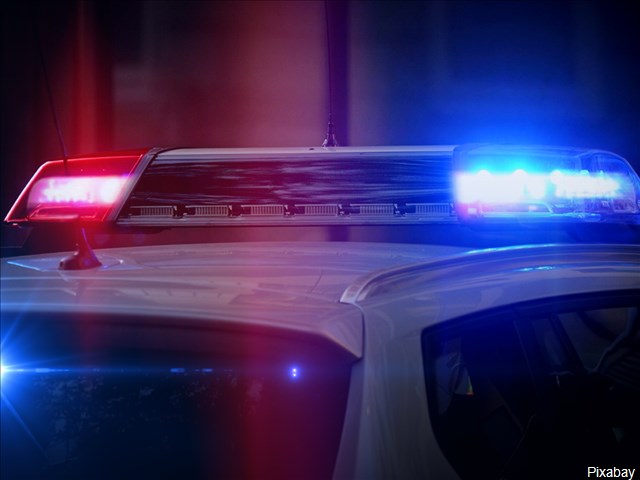 Virginia State Police is investigating a vehicle verses bicycle crash, which resulted in a fatality. The crash occurred Thursday, (May 4) at 10:10 p.m. on Route 220, one tenth of a mile north of Route 619 in Franklin County.A 15-year-old male was riding his electric bicycle in the southbound right lane on Route 220, when the bicycle was struck by a 2005 Honda Accord which was traveling south in the right lane on Route 220. The operator of the bicycle was identified as Micah Meggs, 15, of Rocky Mount, Va. Mr. Meggs died at the scene.The driver of the Honda was not injured.The crash remains under investigation.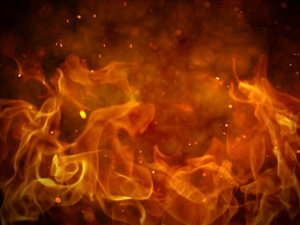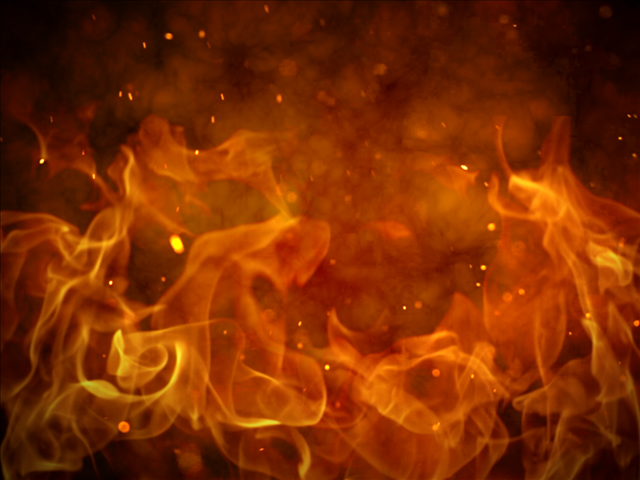 (update) The Roanoke County Fire Marshal's Office estimates the total damages of this fire at $41,800. The injured firefighter has been released from the hospital. This fire remains under investigation.
Roanoke County Fire and Rescue responded at 11:05 p.m. on Tuesday, April 25, 2023 to the 100 block of Highland Road, in the Town of Vinton, for the report of a residential structure fire. First arriving crews from Station 2 (Vinton) found a two-story wood frame structure that was fully involved in fire. Witnesses confirmed the structure was an abandoned home and no one was inside. That fire then caught an adjacent abandoned two-story wood frame home on fire. No one will be displaced as no one was living in either house. One firefighter was transported to a local hospital with non-life-threatening injuries. The fire was brought under control in approximately one hour. We appreciate the assistance of multiple units from Roanoke Fire and EMS on this call. The Roanoke County Fire Marshal's Office is on scene and reports that the fire is under investigation and both houses will be a total loss. A dollar estimate of damages will be available later.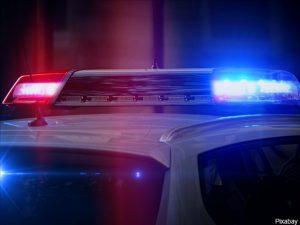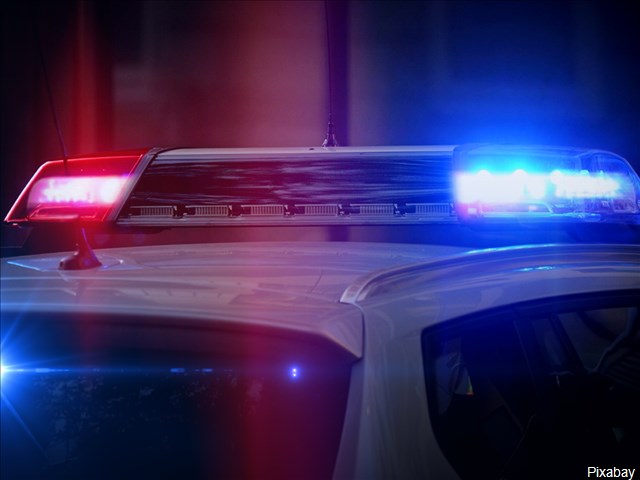 A Roanoke City man has been taken into custody and charged after remains were found in a burning vehicle last week in Bedford County. The victim has been identified as 20-year-old Ethan Bert of York, Pa. According to the Bedford Commonwealth's Attorney, police in Florida arrested 29-year-old Joseph Walker and charged him with second-degree murder. Bert and Walker are believed to have known each other.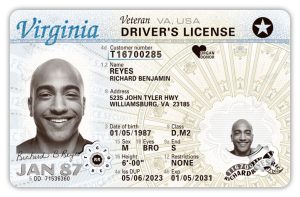 RICHMOND –  The Virginia Department of Motor Vehicles (DMV) is releasing a refreshed design of Virginia driver's licenses and ID cards.
The new credentials incorporate the next generation of enhanced security features that are resistant to counterfeiting and illustrate the beauty of iconic Virginia imagery. While the current credential offers a view of the outside of the Virginia State Capitol, the new card takes Virginians inside for a look at the magnificent rotunda dome. Nature lovers will spot in the new design the Eastern Tiger Swallowtail butterfly, Virginia's official insect, and the American Dogwood, the state flower.
"The attractive design elements are actually layers of state-of-the-art security features," said DMV Commissioner Gerald Lackey. "Virginians can count on their DMV to provide secure credentials that stand the test of time."
Some features remain the same as the previous cards issued since 2009. Banner colors are distinct for rapid recognition. The driver's license banner is blue, and the ID card banner is green. Driver's licenses and ID cards for adults are still horizontal and cards issued to those under age 21 are vertical for easy identification.
Those applying for a new license or ID card, REAL ID, or a renewal or replacement will receive the new design. Cards featuring the prior design will remain valid until the expiration date.
See Additional card designs below: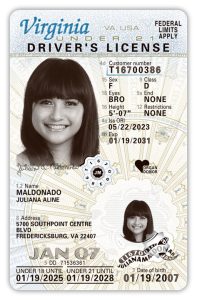 Under 21 Driver's License, Non-REAL ID Compliant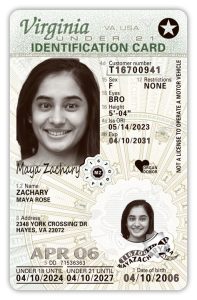 Under 21 Identification Card, REAL ID Compliant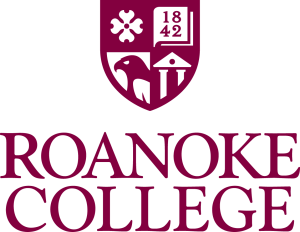 Roanoke College today unveiled a new brand platform that includes a fresh logo and updated messaging, representing and celebrating a new era for the 181-year-old institution.
The new logo and communications will be deployed across the College's many platforms, including on-campus signage, merchandise, print publications and a redesigned website that will be completed in late summer.
The new branding, which includes a refreshed color palette, typography, patterns, graphics and writing voice, were established in partnership with Ologie, an award-winning marketing and branding agency, and informed by extensive market research with all of Roanoke College's audiences.
"We know our story resonates with all kinds of people and holds true to who we've been, who we are and who we are becoming," Roanoke President Frank Shushok Jr. said. "The sum of experiences, interactions and communications at Roanoke shapes how students engage, how alumni remember and participate, and how faculty and staff deliver on our promise and vision. There is so much to be proud of at Roanoke!"
A new shield logo, the most visible representation of the new branding, is inspired by key elements of the school's values, history and goals: The dogwood flower represents the Commonwealth of Virginia, the College's Lutheran heritage, and our tree-filled campus, including its designation as a 2019 Tree Campus USA. The school mascot, the maroon-tailed hawk, occupies the lower left quadrant as a symbol of natural beauty and campus spirit. This is balanced by the founding year and, in the lower right quadrant, a detail of the Administration Building that represents the school's architecture and rich history.
"Yours, Roanoke" is the message at the heart of the new communications. The approach is designed to share Roanoke's story and convey what makes the College unique for every Maroon. The brand reinforces several core concepts:
· Roanoke students go on to lead lives of purpose and discover meaningful careers;
· Roanoke's location in Salem, the Roanoke Valley and the BlueRidge Mountains is unique and offers abundant and remarkable learning opportunities;
· Roanoke graduates are part of an international network of Maroon alumni; and
· Roanoke is Yours – unique for every single Maroon.
"Our brand tells the world who we are, what we do and why we do it," said Melanie Wine Tolan, vice president for marketing and communications. "With almost 200 years of history, we have powerful stories from alumni, students and faculty to share in new ways. Our goal is to draw people in to learn how Roanoke College students turn their personal experiences into their purpose and help meet our society's most pressing needs. I'm proud of the team that worked with input from the Maroon community to produce our new creative work."
The new branding launch includes town hall sessions for faculty and staff, as well as a lunchtime celebration on the Back Quad for the entire campus community. The celebration includes games, music and the debut of Roanoke's new food truck, which will serve refreshments.
"The food truck's branding provides for a sense of place," Ben Marks, director of auxiliary services, said. "You can see the Blue Ridge Mountains and the Roanoke Valley in the design. There's the iconic Rooney the maroon-tailed hawk image, the truck's colors and the rally cheer, 'Here We Go… Maroons!' My hope is that the food truck adds to our school spirit and Maroon pride, and that it is agile enough to meet the needs of any number of campus events, in addition to those of the broader community."