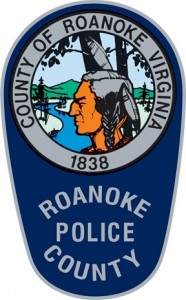 From Roanoke County Police Department-On Monday, April 24, 2017 at approximately 0335 hours, the Roanoke County Police Department responded to an armed robbery at the 7/11 Gas Station in the 3200 block of Peters Creek Road.   The suspect was a tall male wearing a dark colored jacket, a dark colored ski mask, gray sweatpants, and tennis shoes.  He displayed a black firearm and demanded money from the cashier.  The suspect fled on foot, with an unknown amount of U.S. currency, on Peters Creek Road towards North Lake Drive.
UPDATE: The Senior Alert has been canceled, Olga Price has  been found safe.
THE VIRGINIA STATE POLICE HAS ISSUED A SENIOR ALERT ON BEHALF OF THE ARLINGTON COUNTY POLICE DEPARTMENT ON APRIL 15, 2017, AT 0600 HOURS. THE ARLINGTON COUNTY POLICE DEPT IS LOOKING FOR OLGA ANN PRICE, W/F, 84 YOA, HGT/5'4″ WGT/180 EYE/GRN HAI/GRY.  HER CLOTHING DESCRIPTION IS NOT KNOWN.  SHE SHOULD BE ADORNED WITH A GOLD WEDDING RING, A GOLD NECKLACE AND WEARING A RED WASHINGTON CAPITALS BASEBALL CAP. SHE IS BELIEVED TO BE IN DANGER AND WAS LAST SEEN ON APRIL 14, 2017, AT 2030 HOURS, AT 1910 NORTH RANDOLPH STREET, ARLINGTON, VIRGINIA. SHE SHOULD BE DRIVING A 2003 TOYOTA CAMRY, BEIGE IN COLOR, WITH VIRGINIA LICENSE PLATES JGR-5815. PLEASE CONTACT THE ARLINGTON COUNTY POLICE DEPT AT 703-558-2222 WITH ANY INFORMATION.
From the Town of Christiansburg:  Steve Biggs  passed away this morning, Wednesday, April 12, at 3:41 a.m.  Assistant Town Manager Randy Wingfield, who is serving as interim town manager, sent the following comments to all staff via email: I was proud to have worked for Steve, and I learned much from him in terms of leadership, team building and public outreach. He has laid a solid foundation for the Town to use and built momentum that we can rightfully continue in his honor. I want to thank staff for all of the support you have shown. I also want you to know that Town Council fully supports staff going forward. We will get through this difficult time and have a better tomorrow in part because of the focus and direction of Steve.
Mayor Mike Barber issued the following statement this morning: Town Council and I are heartbroken this morning to learn of Steve's passing. We met last night in a closed session to begin the healing process together and discuss the direction of the Town moving forward. We are confident in the leadership of Randy Wingfield, who is now serving as interim town manager, and of the leadership of all of our department heads. Steve leaves behind a progressive and proactive legacy, and we will work hard to honor and build upon all that he started. Town Council and I are keeping Steve's family and friends in our thoughts and prayers.
(Continue reading for previous story)

Writers from both the region and all over the country will come to the Roanoke Author Invasion this weekend. WFIR's Lillian Boyd has the story.

From Virginia State Police:At 10:04 p.m. Friday (March 31), Virginia State Police Trooper J.J. Graham responded to a fatal crash in Wythe County. The three-vehicle crash occurred on Interstate 81 at the 83 mile marker. Read the rest of this story »

From Wason Center -NEWPORT NEWS, VA  The establishment candidate holds a big lead in Virginia's Republican primary for governor, but the "insurgent" Democrat has caught up with that party's establishment favorite, according to a new survey of voters by the Wason Center for Public Policy at Christopher Newport University. Read the rest of this story »
From Bedford County Sheriff's Office:On March 19, 2017 deputies with the Bedford County Sheriff's Office responded to a shots fired call at an address on Hale St. in Goodview. When deputies arrived they heard screaming coming from the residence and located a female victim who had been shot.  Read the rest of this story »

From Virginia State Police:The Virginia State Police are on the scene of a crash involving a Carroll County Sheriff's Deputy and a tractor-trailer. The crash occurred shortly after 10 p.m. Thursday (March 9) at the intersection of Route 58 and the Interstate 77 Exit 14 exit ramp in Carroll County. Read the rest of this story »

From Virginia State Police: Virginia State Police Trooper C. N. Lynch is investigating a single vehicle fatal crash that occurred on March 8, 2017.  The crash occurred at 8:05 pm on Route 619, just east of Route 724 in Franklin County.A 2002 Ford Explorer was traveling west on Route 619 when it ran off the right side of the roadway, over-corrected, lost control and overturned several times in the roadway.The Ford was driven by Deborah Dean Ferguson, 58, of Bassett, Va.  Ms. Ferguson was wearing her seat-belt and died at the scene.The crash remains under investigation.

From Roanoke Police: On February 27, 2017 at 6:48 a.m. Roanoke Police were dispatched to the 2400 block of Daleton Avenue NE to investigate a report of a person down in a yard. Officers observed that the individual had a wound to his upper body and was holding a knife. Emergency responders from Roanoke Fire EMS pronounced him dead at the scene. He was identified as Brandon Dale Meador, age 28, of Roanoke. Officers collected potential evidence, interviewed neighbors, and are attempting to develop a time line of the activities of Meador prior to his death. An autopsy was performed this morning at the Medical Examiner's Office and a manner of death has not been determined. The incident is a death investigation and is ongoing at this time. Anyone with information can call the RPD tip line at 540-344-8500. Callers can choose to remain anonymous.