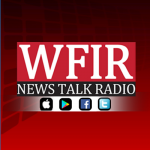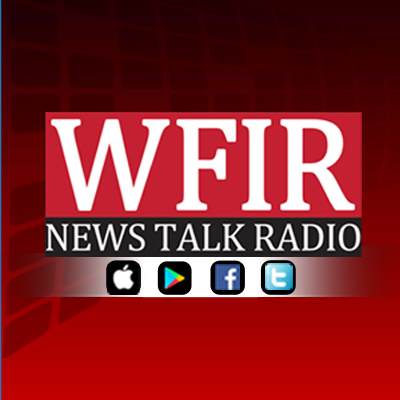 Roanoke County Officers were called to the 8100 block of Gander Way last night. Two vehicles were reportedly driving down the street toward Plantation Road shooting at each other. One subject has been identified. There are no arrests so far and no known injuries.
From Roanoke County Police: On Tuesday, January 9, 2018 at approximately 2110 hours, officers were called to 81oo block of Gander Way in reference to a disturbance with weapons. Information was received that two vehicles were driving down Gander Way toward Plantation Road and occupants of the vehicles were shooting at each other.   One subject has been identified.  The investigation is ongoing.  At this time there are no known injuries from this incident. No arrests have been made and anyone with additional information about this crime is asked to call the Roanoke County Police Department at (540) 562-3265.
Fire officials say overloaded electrical equipment is the cause of a Tuesday night house fire in southeast Roanoke. Firefighters arrived last night around 10 pm to the home on the 1500 block of 8th Street. Three children and two adults are now receiving assistance from Red Cross. The children were hospitalized for observation are expected to be okay. One firefighter has been taken to the hospital with non-life threatening injuries.
From Roanoke Fire/EMS: Crews responded to a house fire in the 1500 block of 8th St., SE. around 9:50pm. 5 people are displaced-2 adults, 3 children. The 3 children are being transported to Carilion Roanoke Memorial Hospital for observation. They are expected to be ok. 1 firefighter was transported to the hospital with a non-life threatening injury. American Red Cross is helping the family.  Cause  was overloaded electrical equipment. Damage estimates are approximately $40,000.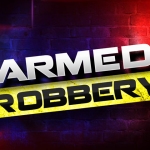 There's been an armed robbery at the Mount Pleasant Quick Mart in Roanoke County. Police received reports of the incident last night that a white man in a black hoodie, black mask, jeans and sneakers brandished a semi-automatic firearm at the clerk. The suspect fled the store on Jae Valley Road with an unknown amount of cash, according to a news release. No arrests have been made.
From Roanoke County Police: On Tuesday, January 9, 2018 at approximately 2153 hours, officers were called to the Mount Pleasant Quick Mart in the 2900 block of Jae Valley Road in reference to an armed robbery. Information was received that a white male subject entered the store wearing a black hoodie, black mask, jeans, and black sneakers and brandished a semi-automatic firearm at the clerk.  The suspect fled the scene with an unknown amount of assorted U.S. currency. No arrests have been made and anyone with additional information about this crime is asked to call the Roanoke County Police Department at (540) 562-3265.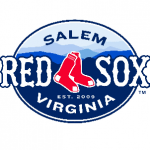 From the Salem Red Sox:
Joe Oliver will return for his third go-round as the manager of the Salem Red Sox in 2018, according to a Boston Red Sox press release Tuesday. Boston Red Sox Vice President of Player Development Ben Crockett announced the coaching staff for the entire Red Sox organization system. Hitting coach Nelson "Pepe" Paulino and head athletic trainer Nick Kuchwara also return, and are joined by new pitching coach Lance Carter, with 2017 pitching coach Paul Abbott moved up to the Double-A Portland Sea Dogs.
Oliver enters his fifth year in the professional coaching ranks, all with the Red Sox organization. The former catcher was a member of the 1990 World Series champion Cincinnati Reds club, and finished his 13-year Major League Baseball playing career with Boston in 2001. Oliver began his managerial path with the short-season Lowell Spinners over the 2014 and 2015 seasons before taking the helm in Salem before the 2016 season. He led the Red Sox to a Carolina League-best 87-53 record and a playoff berth in 2016. In 2017, Joe skippered the Sox to a 73-66 record, missing the playoffs on tiebreakers in the first half. In the offseason, Oliver lives in Orlando, Florida, where he coached baseball at Pine Castle Christian Academy, Bishop Moore Catholic High School and Boone High School between 2002 and 2013.
Paulino begins his 21st season as a coach in the Boston system, and his fourth with the Salem Red Sox (2013, 2016, 2017). "Pepe" was a three-year professional player in the Atlanta Braves system between 1992 and 1994. He returned to Salem in 2016 after two years with the Drive, and the Salem Sox put up an eye-popping 4.99 runs per game (second in the Carolina League) after averaging 4.32 runs per game in the 2014 and 2015 seasons. Previously, Paulino was a mainstay of the Dominican Summer League Red Sox between 1998 and 2011, including four seasons as manager and six years as hitting coach. He moved up to Lowell in 2012 as their hitting coach.
Carter is making his Salem debut in 2018 after three seasons with the Lowell Spinners, where he entered the Red Sox organization in 2015 under Joe Oliver's managerial leadership. In his three seasons as pitching coach, the Spinners posted a strong 3.48 team ERA. Prior to joining the Red Sox organization, Carter was the pitching coach for the University of South Florida Bulls in 2013, and for the Williamsport Crosscutters (Short Season, Philadelphia) in 2010 and 2011. He is a six-year MLB veteran who played for the Kansas City Royals, Tampa Bay Devil Rays and Los Angeles Dodgers, registering a career record of 13-12 with a 4.15 ERA in 181 appearances out of the bullpen. In 2003, Carter saved 26 games for the Devil Rays and earned an All-Star appearance.
Kuchwara returns as the team's head athletic trainer in his third season with Salem. He was the trainer for Lowell in 2015 after having previously worked in the same capacity in Portland and Pawtucket. This will be the fifth season in the Boston Red Sox system for the native of San Antonio, Texas.
The Salem Red Sox open 2018 at Haley Toyota Field at Salem Memorial Ballpark on Thursday, April 5 against the Buies Creek Astros. Flex plans and season ticket packages are available at the Haley Toyota Field box office, by phone at (540) 389-3333, and online at SalemSox.com.
From Roanoke County Public Schools: The Roanoke County School Board has selected Jason Moretz, member from the Windsor Hills District, to serve as the chairman of the school board for 2018.  This is his first term as chairman. Moretz was appointed to the Roanoke County School Board in Sept. 2015 to serve a portion of the unexpired term for the Windsor Hills District. He was elected to serve the remaining unexpired portion in November 2016 and was re-elected to a full term in 2017. Moretz is a 1992 graduate of Northside High School. He holds a Bachelor's degree in business administration from National Business College. Mr. Moretz has almost 20 years' experience in the financial industry and is currently employed by BB&T Wealth as a Private Advisor.
In addition, the board named Don Butzer, member from the Catawba District, as vice-chairman.  Butzer was appointed to the Roanoke County School Board in July, 2016 to serve a portion of the unexpired term for the Catawba District seat. He was elected to serve a full term in 2017.  He was employed by Verizon Communications, a Fortune 50 Company, for 39 years, where he was the executive responsible for Verizon's Building Engineering and Facilities Management for the seven-state Mid-Atlantic R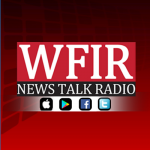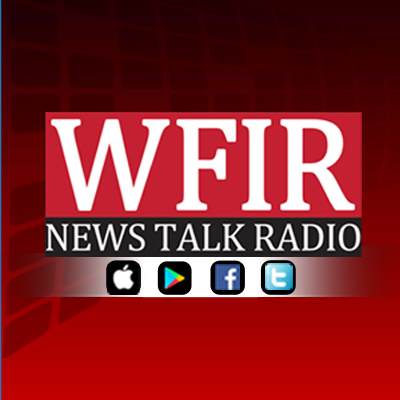 70 days until the first day of spring — if you are counting. If you want to grow vegetables, don't wait until spring to plan. WFIR's Denise Allen Membreno has more on a class that will take you from sowing to harvesting: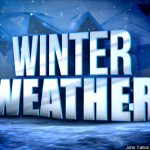 The Virginia Department of Transportation has pre-treated many main roads, but VDOT spokesman Jason Bond says pre-treating will not prevent icy conditions — it just delays it. Whether it's rain or snow, the pavement temperatures are so cold, the precipitation is expected to freeze on contact. More from WFIR's Denise Allen Membreno: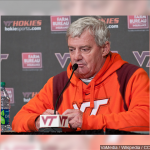 From Virginia Tech: The National Football Foundation (NFF) & College Hall of Fame announced Monday that longtime Virginia Tech head coach Frank Beamer has been selected to the College Football Hall of Fame's Class of 2018. Beamer was in his initial year of eligibility on the Hall of Fame ballot. He will participate in the coin toss at tonight's College Football Playoff National Championship Game at Mercedes-Benz Stadium in Atlanta. The 2018 class officially will be inducted during the 61st NFF Annual Awards Dinner on Dec. 4, 2018, at the New York Hilton Midtown. The inductees will be permanently enshrined at the College Football Hall of Fame in Atlanta later that December and honored on the field during the 14th Annual National Hall of Fame Salute during the Chick-fil-A Peach Bowl. They also will be honored at their respective schools at an NFF Hall of Fame On-Campus Salute, presented by Fidelity Investments, during the 2018 season. "I'd like to thank our administration and former Virginia Tech players, coaches and support staff," Beamer said. "Without them, we wouldn't have enjoyed the success we did as a football program."
A coach becomes eligible three full seasons after retirement or immediately following retirement provided he is at least 70 years of age. Beamer more than met the criteria of having been a head coach for a minimum of 10 years and coached at least 100 games with a .600 winning percentage. The winningest coach in Virginia Tech history, Beamer's 280 victories rank sixth overall in FBS history and are the 13th most by a college football coach at any NCAA division. He led the Hokies to their first ever national title game appearance as part of an impressive streak of 23 consecutive bowl berths in his final 23 seasons.
Beamer began his 35-year head coaching career at Murray State from 1981-86, where he ranks fourth in school history in wins after leading the Racers to a 42-23-2 record in six seasons. In 1986, he guided the team to a share of the Ohio Valley Conference title and a trip to the FCS Playoffs. In 1987, Beamer became the head coach at his alma mater Virginia Tech, where he would win a school-record 238 games in 29 seasons (1987-2015). Arguably, his best season came in 1999 when he earned consensus National Coach of the Year honors after leading Virginia Tech to an appearance in the BCS National Championship at the Sugar Bowl following the program's first 11-win season and first undefeated regular season in school history.
Under Beamer, the Hokies posted five top-10 finishes and became one of only six programs in college football history to go to a bowl game in at least 20-straight seasons. After just one win in six bowl games prior to his arrival, Beamer would win 11 of his 23 appearances, including marquee wins in the 1995 Sugar Bowl, the 2009 Orange Bowl and the 2009 Chick-fil-A Bowl. His Hokies are also one of just four teams in Division I history to produce 10 wins in eight or more consecutive seasons (2004-11), and his 23-straight seasons of seven or more wins are a school record.
A five-time conference Coach of the Year, Beamer won three BIG EAST titles and added four ACC titles in five conference championship game appearances. Overall, he coached 16 first-team All-Americans, two NFF National Scholar-Athletes, 79 first-team all-conference selections, three ACC Players of the Year, three BIG EAST Offensive Players of the Year, two BIG EAST Defensive Players of the Year and two BIG EAST Special Teams Players of the Year. One of his lasting legacies is "Beamerball," the name given for the Hokies' ability to make big plays and score on offense, defense and special teams. Beamer's teams blocked more kicks in the 1990s than any other FBS program, helping him earn BIG EAST Conference Coach of the Decade laurels.
Beamer started three years as a cornerback at Virginia Tech for College Football Hall of Fame coach Jerry Claiborne. Before becoming a head coach, he served as an assistant coach at Maryland, The Citadel and Murray State. A member of the Virginia Tech Sports Hall of Fame, Beamer's No. 25 jersey was retired by the school in 2002, and his name adorns the Hokies' locker room and the street in front of Lane Stadium, the Hokies' football home, is known as Beamer Way.
Prior to his retirement in 2015, Beamer was the winningest active coach in FBS history at the time of his retirement, having tallied an impressive career record of 238-121-2 at Virginia Tech. Under Beamer, Virginia Tech football enjoyed unprecedented success, with 23 consecutive bowl appearances, a mark that the Hokies extended to 25 straight under head coach Justin Fuente in 2017. A member of the College Football Playoff Selection Committee, Beamer continues to serve Virginia Tech as an ambassador for athletics and the spokesperson for the Drive for 25 campaign that seeks to increase membership in the Virginia Tech Athletic Fund (aka the "Hokie Club") to 25,000 members.
"I know firsthand from both my experience as a player and from coaching just how important scholarships are to young people here at Virginia Tech," Beamer said. "Scholarships change lives, and that's why Cheryl [his wife] and I have always been willing to give to help these student-athletes not just to play sports, but also to be a part of such a special place and get a degree. Many of my former players wouldn't have received that opportunity otherwise."
A member of the Virginia Tech Sports Hall of Fame, Beamer has also been inducted into the Virginia Sports Hall of Fame and the Chick-fil-A Peach Bowl Hall of Fame. He was also recently honored as a Sun Bowl Legend.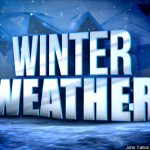 From the National Weather Service: WINTER WEATHER ADVISORY IN EFFECT FROM 10 AM TO 7 PM EST MONDAY. A weak area of low pressure will pass to the south of the region Monday into Monday night. Moisture lifting northeast ahead of this system will overspread residual cold air in place. This will result in periods of light wintry precipitation on Monday with a mix of snow and sleet transitioning to rain and freezing rain Monday afternoon.
WHAT…Snow and sleet at the onset, followed by a mix of sleet and freezing rain is expected. The ice will result in very slippery conditions on sidewalks, roads and bridges, especially during the evening commute on Monday. Total ice accumulations of a light glaze can be expected along with a light coating of snow.
WHERE…Portions of central, south central, southwest and west central Virginia, north central and northwest North Carolina and southeast West Virginia.
WHEN…From 10 AM to 7 PM EST Monday.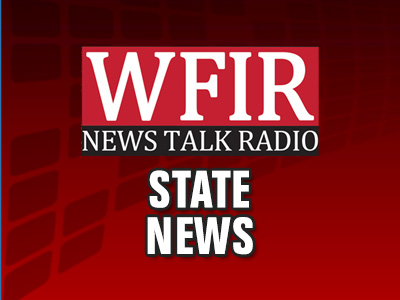 BRISTOL, Va. (AP) — As the avalanche of sexual harassment complaints against high-profile men in the media, entertainment and politics continues, one local hotline has seen an uptick in calls on the subject.
"Every time you turn on the television or read an article, it seems like there is a new public figure with allegations against them," said Emilee Lawson, sexual assault advocate at the Bristol Crisis Center in Bristol, Virginia.
"With the number of local calls that we've had come through the hotline, I would say that we have seen an increase," she added. "We want to encourage victims to come out and share their own voices."
The list of celebrities whose careers have been suddenly derailed as a result of accusations of sexual misconduct include former "Today" show host Matt Lauer, TV chef Mario Batali, TV journalist Charlie Rose, actors Kevin Spacey and Dustin Hoffman, and former U.S. Sen. Al Franken, among many others.
The #MeToo movement was touched off in early October, when The New York Times published an expose on movie producer Harvey Weinstein that revealed sexual harassment and assault allegations going back for decades. Weinstein, who was fired, denied all the accusations.
The barrage of accusations can trigger emotions in survivors of sexual abuse or misconduct, according to Lawson.
"For many, it has reminded them of their own experiences," Lawson said. "It also triggers back memories of not being believed or supported by someone — like a family member or even a friend."
That may be changing. Time magazine recently named, "The Silence Breakers," as its 2017 Person of the Year — honoring those who spoke out about sexual misconduct.
"When the magazine announced that, it was huge," Lawson said. "I feel like it showed a lot of people that the subject matter truly is real, and it's happening right before our own eyes."
Highlands Community Services, which provides behavioral health care for those dealing with mental health, substance abuse and development issues, hasn't experienced an increase in complaints of sexual harassment or abuse. But Program Director Kathi Roark said she believes the national attention will mean local victims will start to feel empowered and want to share their own stories, which often isn't easy to do.
"Sexual abuse, harassment and assault are not easy topics to discuss publicly or privately," Roark said. "It's amazing to see all those that are telling their story in the news and on social media. Our hope is that victims — both kids and adults — will feel more OK disclosing details and start that road to healing."
Bristol, Tennessee-based Abuse Alternatives provides support for victims of sexual harassment. The nonprofit offers a number of services, including temporary, emergency shelter and emotional support to survivors and their children who need safety from violent situations.
Officials there recommend creating a back-up plan to escape situations like sexual abuse.
Some tips include calling 911, arranging a signal with someone when help is needed and taking important items including driver's licenses, medical records, money and credit cards.
Advocates like Lawson hope the national conversation will bring lasting change.
"For many, it's their first time talking about the issue," Lawson said. "Here at the Crisis Center, we want them to know that it's never too late to seek help, and that's what we preach."
An online national poll conducted in November by survey development firm SurveyMonkey revealed that "82 percent of respondents said women are more likely to speak out regarding harassment." The survey also found that 85 percent of those taking the survey say they believe the women accusers.
"For some, the news has made them feel empowered," Lawson said. "There's also a sense for some women and even men — that if you come forward, things are going to happen now."
For many survivors, it takes years to gather the courage to speak up, she added.
"We have seen a lot of women and men who feel like they were the ones held responsible," Lawson said. "It doesn't matter what you were wearing, what you were drinking or where you were at — rape, sexual assault and harassment can happen to anyone. It doesn't have an effect on race, educational status, job status or who you are as an individual."
The ongoing opioid crisis is also resulting in sexual assault, according to Lawson. She said those who live on the streets and are taking drugs deal with the daily fear of an attack that they are too sedated to fend off, or of waking up to signs that they have been assaulted.
"Some men and women will call the hotline and say 'I was high on pills and woke up with my clothes off,'" Lawson said. "They don't remember anything and when they come off the opioids — that withdrawal can also make them return to violent crimes or other terrible things."
Awareness is still the best defense when it comes to dealing with sexual assault or harassment, according to Lawson.
"We don't say 50,000 men raped women — it's 50,000 women were raped," Lawson said. "Sexual assault has become less taboo now, and we're seeing it all around us. It's important to become educated on the topic and also become aware of your surroundings."
___