Web Staff
From Roanoke City Police: On February 19, 2018 at 8:51 p.m., Roanoke Police responded to a robbery in progress call at the Exxon convenience store in the 2800 block of Hershberger Road N.W. On officer's arrival they were advised that a black male in his teens or to early 20's, described as 5'6 tall, and thin build came into the store with his face covered and demanded the clerk open the register. The male reached towards his waistband, acting as if he had a weapon. No actual weapon was displayed. The male subject removed cash from the register and fled on foot. Anyone with information on this subject's identity is encouraged to call the RPD tip line at 540-344-8500. Callers can choose to remain anonymous.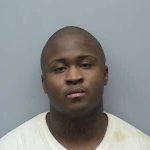 From Roanoke Police: On February 13, 2018 Dejon Leslie White, age 22 of Roanoke, was arrested by the U.S. Marshal Task Force in Philadelphia, Pennsylvania. White was wanted for Murder and Malicious Wounding stemming from the homicide and aggravated assault that occurred in the 1300 block of Burks Street on February 5, 2018. Roanoke Police and the U.S.Marshal's Capital Area Regional Fugitive Task Force (CARFTF) in Roanoke worked with the U.S. Marshals in Philadelphia to assist in locating and arresting White.
White is being charged with being a Fugitive from Justice and extradition proceedings to return White to Roanoke will occur.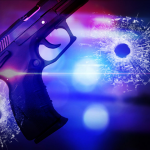 UPDATE: The victim in the shooting on Hunt Avenue this morning has been identified as Ahmandou Anthony Kabba, age 20. of Roanoke. A search warrant was conducted at an apartment that the victim ran into after being shot in the parking lot. A handgun, a large quantity of drugs, and cash were seized from inside the apartment by Roanoke Police. No arrests have been made. This investigation is ongoing.
Anyone having information on this incident can call the RPD Tip Line at 540-344-8500. Callers can remain anonymous. Anonymous text messages can be sent to 274637.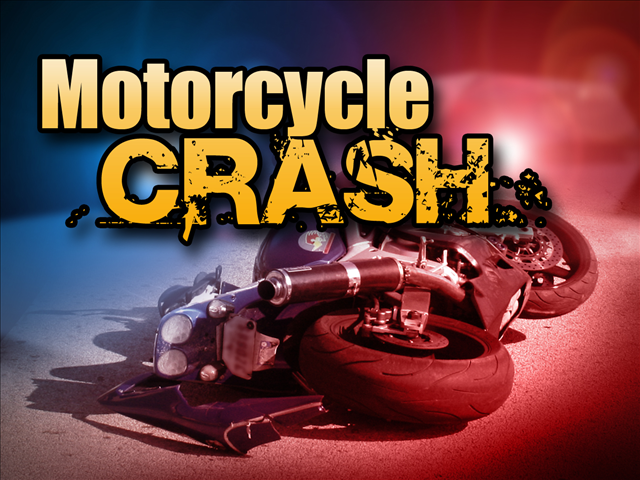 From News Release: Virginia State Police Trooper L.W. Hodges is investigating a motorcycle crash which resulted in a fatality.  The crash occurred today (Feb 12) at 1:23 p.m. on Interstate 81, northbound at the 148 mile marker in Botetourt County.
A 2017 Honda Rebel 300 motorcycle was traveling north on Interstate 81 at the 148 mile marker, which is just south of the Troutville scales; when the vehicle lost control and ran off the right side of the roadway and struck the guardrail, ejecting the driver.  The north side of Interstate 81 was closed from the time of the crash until 2:14 p.m. when the left lane was opened for traffic to pass.  The right lane was opened after the removal of the motorcycle at 3:07 p.m.
The driver of the Honda motorcycle was identified as Damian Reece Hiatt, 23, of Covington, Va.  Mr. Hiatt was wearing a helmet and died at the scene of the crash.
The crash remains under investigation.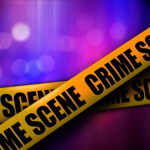 UPDATE: The following is an update from the Homicide which occurred on February 9, 2018,  in the 700 Block 29th Street NW.
The victim has been identified as Markell Trevon Girty, age 23 of Roanoke, Va. The investigation has revealed that Girty was shot in the 700 Block of 29th Street NW., and drove his vehicle away from the area where due to the injuries he sustained from being shot he was involved in the motor vehicle accident, in the intersection of 24th Street and Salem Turnpike NW.. The adult female in the second car was unrelated to the original incident, was transported to Carilion Roanoke Memorial Hospital for treatment.
The investigation is on-going. No arrest have been made at this time.
PREVIOUS: Roanoke Police say the man found with a gunshot wound died under hospital treatment. His name is not yet being released. Police ask anyone with any information on this incident to contact them.
From Roanoke City Police: The adult male that was transported to Carilion Roanoke Memorial Hospital was pronounced deceased at 3:43 PM, his identity is known, but will not be released until the proper notifications are made to his next of kin. An autopsy will be conducted by the Medical Examiners Office.  No arrest have been made in this incident. Anyone with information on this incident can contact the RPD tip line at 540-344-8500, callers can remain anonymous. Anonymous text messages can be sent to 274637. Please begin your text with the keyword "RoanokePD" to ensure that it is sent properly. Detectives and the Forensics Service Unit are actively investigating this incident and collecting evidence.
PREVIOUS: Roanoke Police say when officers were called to an accident this afternoon, they found a man in one of the cars had a gunshot wound. Police say it happened near Salem Turnpike and 24th Street Northwest, and the crash itself does not appeared to be connected to the gunshot wound. A woman in the second vehicle was also transported for hospital treatment, her injuries said to be non-life-threatening.
From Roanoke City Police: On February 9, 2018 at 2:48 pm, Roanoke Police were dispatched to the area of 24th Street N.W. at Salem Turnpike regarding a motor vehicle accident. On officer's arrival, they located a two-vehicle accident. Roanoke Fire and EMS responded to the scene, began treatment of the occupants of the vehicles and during the treatment of a male occupant, they located an injury consistent with a gunshot wound. The male was transported to Carilion Roanoke Memorial Hospital for treatment. A female from the second vehicle was transported with non-life threatening injuries. The vehicle crash is not believed to be connected to the gunshot injury at this time. Detectives and the Forensics Services Unit are on scene and continuing the investigation.
UPDATE: The Bedford County Sheriff's Office Facebook page posted an update that Darrin Wayne Trail has been found.
News release: The Franklin County Sheriff's Office has arrested 59 year old Frances Marie Fisher on multiple charges. On 2/5/2018 at approximately 3:00 PM, investigators were conducting an investigation into a drug complaint at the Lake Inn  located at 45 Enterprise Ln. in Westlake. Investigators soon developed Ms. Fisher as a suspect. Further investigation revealed that  Fisher was in possession of Methamphetamine and a hand gun was recovered from Fisher. Fisher was charged with multiple counts and is currently being held at the Western Virginia Regional jail without bond.  This is an ongoing investigation.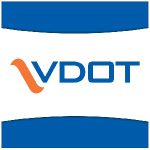 From VDOT: SALEM – With precipitation ending, warmer temperatures and the efforts of equipment operators have improved road conditions throughout southwest Virginia.
Interstates roads (I-77, I-81 and I-581) and primary roads (those numbered 1-599) are mostly clear with isolated slick spots.
Most secondary roads (those numbered 600 and above) are also in minor condition, which means they mostly clear with isolated slick spots.
There are secondary roads in Botetourt and Roanoke counties still covered with ice or snow.  Equipment operators will continue to plow or treat these routes this afternoon and tonight.
Temperatures falling below freezing just before dawn Monday morning could cause any moisture on roads to refreeze, so drivers should watch for icy spots in the early morning hours and for Monday's commute.
Travelers can get real-time information on road conditions, traffic incidents and congestion on Virginia roads by using VDOT's 511 free mobile app or the www.511Virginia.org website and phone system, which can help travelers plan their routes accordingly.
The Salem District includes the counties of Bedford, Botetourt, Carroll, Craig, Floyd, Franklin, Giles, Henry, Montgomery, Patrick, Pulaski, and Roanoke.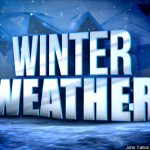 From the National Weather Service: A complex low pressure system will pass through the area from the west today. Widespread wintry precipitation in the form of snow, sleet and freezing rain will occur before transitioning to mostly rain during this afternoon. A few inches of snow can be expected in spots along with some icing especially along the eastern slopes of the Blue Ridge.
WINTER WEATHER ADVISORY REMAINS IN EFFECT UNTIL 2 PM EST THIS AFTERNOON…
* WHAT…Mixed precipitation expected. Total snow and sleet accumulations of one to three inches. Ice accumulations of around one tenth of an inch, except around two tenths of an inch along the Blue Ridge, where even locally higher amounts will be possible.
* WHERE…Portions of southwest and west central Virginia.
* WHEN…Until 2 PM EST this afternoon.
* ADDITIONAL DETAILS…Plan on slippery road conditions. Be
prepared for reduced visibilities at times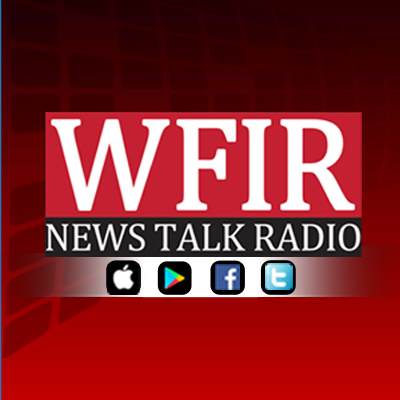 Former 2 term cave spring supervisor in Roanoke County intends to seek the Democratic nomination for the 6th district congressional seat. Charlotte Moore is expected to officially announce on Tuesday at the South County Library. She needs 1,000 signatures by March 29th. There will be a June primary. At least 3 candidates have announced so far.