Web Staff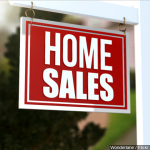 The Roanoke Valley Association of Realtors has released housing sales statistics for the month of July, and they show an 8% increase in homes placed under contracts from June to July. The association says the 616 homes placed under contract in July has been the highest total during the month of July since 2005. WFIR's Madison Everett has more: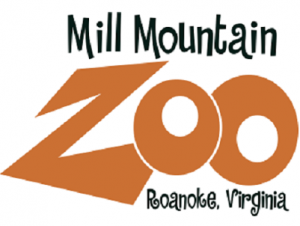 Lions, Tigers, and Beers? The Mill Mountain Zoo is throwing another "Acoustic Fest" and will be featuring a local brewery. For the third year in a row, the Mill Mountain Zoo will host the festival where visitors will be able to hear local musicians amongst the animals this coming weekend. WFIR's Madison Everett has the story:
From Fox News: Liberty University head football coach Hugh Freeze was recovering from surgery this weekend after a life-threatening staph infection entered his bloodstream, according to a report.
Freeze, in his first year coaching the Flames, was forced to miss recent practices because of severe back pain and a herniated disk, ESPN reported. He has suffered with back pain for years but the pain became unbearable during a recent scrimmage game.
Freeze said he pushed through the pain that day but by the next morning, he could barely walk. "We had to call the ambulance to come get me," he said, according to ESPN.
When Freeze told Liberty President Jerry Falwell, Jr. about his excruciating pain, Falwell called HUD Secretary and renowned neurosurgeon Ben Carson. The decision was made to transfer Freeze to the University of Virginia Medical Center and Falwell sent the Liberty plane to bring in a specialist from Arizona.
"The doctors told me if it had been another 24 hours, that strand of bacteria could have gotten to my heart and that I would have been fighting for my life," Freeze told ESPN. "It's the way God works because there's no doubt that bacteria would have killed me if President Falwell wasn't so quick to make sure we got the right people involved."
"I was crippled, I couldn't stand up," he added. "I'm blessed that I had so many brilliant medical minds coming together to help. I didn't even know at the time how much trouble I was in."
Freeze, who will remain in the hospital for several more days, has been communicating with his staff by phone and plans to address the team via Skype to update them on his condition.
He said he'll have to coach from a golf cart when he gets out of the hospital and may have to coach Liberty's first game at the end of the month from the booth.
"The Liberty people have been incredible, and my staff has been incredible," Freeze said, according to ESPN. "I don't think God wastes anything. I was miserable sitting here in this bed, but it reminded me how grateful I am to have this opportunity."
The Liberty job offers a shot at redemption for Freeze. He left a previous coaching job at the University of Mississippi in 2017 after it was discovered he had used his work phone to call the number for a female escort service. In his five years at Ole Miss, he had led the team to a Sugar Bowl victory.
NEWS RELEASE: On Tuesday August 13, 2019, Blacksburg Police Department personnel received a complaint of a man assaulting a young woman after picking her up in his vehicle in the 1300 block of South Main Street. Police arrested Herbert Wayne Walley, 62, of Christiansburg, Virginia for Assault and Battery on August 14, 2019. He was taken before a Magistrate and released on a $2,000 personal recognizance bond. Anyone with information regarding this or similar incidentsis asked to contact Blacksburg Police at (540)443-1400, or call the tip line at 540-961-1819. Tips can also be emailed to ciu@blacksburg.gov.
Roanoke-area animal rescues are inviting everyone to come help "Clear the Shelters" this weekend. It is a nationwide event, and since 2015, more than 250,000 animals across the country have found homes through the adoption event.  WFIR's Madison Everett has more: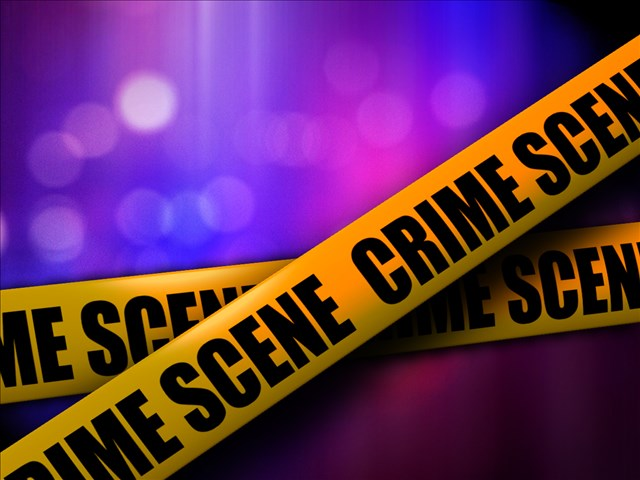 Roanoke Police have another murder investigation on their hands. Police say officers found 38-year-old Kevin Williams of Roanoke with gunshot wounds  Sunday night along the 300 block of 9th St SW. Williams died this morning under hospital treatment. So far, there is no word of any arrests.
From Roanoke City Police:  Roanoke Police have identified the victim in this incident as Kevin Williams, 38 of Roanoke. On August 15, 2019 just after 9:00 am, Mr. Williams died at Carilion Roanoke Memorial Hospital as a result of his injuries. We are now investigating this incident as a homicide. This investigation is ongoing. Anyone with information about this incident is asked to call (540)344-8500 and share what you know. You can also text us at 274637; please begin the text with "RoanokePD" to ensure it's properly sent. Both calls and texts can remain anonymous.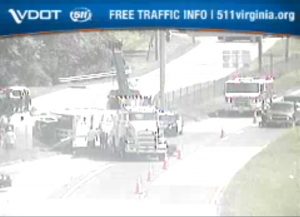 UPDATE: VDOT says the accident scene is cleared and all lanes are open again.
PREVIOUS: An accident is creating some lengthy northbound backups on US 220 just before the Electric Road off-ramp. VDOT reports one lane is closed there — but the exit ramp to Electric Road has re-opened. A VDOT traffic cam earlier showed heavy equipment at the scene to right and remove the wreckage. It has now been moved away, but at last check, the right lane remained blocked.
FROM VDOT: On US-220 in the County of Roanoke, in the vicinity of the ramp from US 220; Business 220; VA 419S, motorists can expect delays due to a vehicle accident. The North right lane and right shoulder are closed.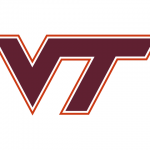 NEWS RELEASE: Virginia Tech associate head coach/defensive coordinator Bud Foster and head coach Justin Fuente announced on Thursday that Foster plans to retire from coaching following the 2019 season. Upon the conclusion of the season Foster will continue to serve Virginia Tech Athletics in a new role reporting directly to Director of Athletics Whit Babcock similar to Frank Beamer, working as an ambassador for the program, in addition to focusing on special initiatives and other duties as assigned.
Foster currently serves as the nation's longest continuously tenured FBS assistant coach at the same school, having arrived in Blacksburg for Beamer's initial season as head coach in 1987.
"Virginia Tech has been home for 33 years and I'm grateful to continue doing what I love for one more season," Foster said. "I'll always be indebted to Coach Beamer for bringing me to Blacksburg back in 1987. Coach Fuente has been phenomenal to work with and I can't thank him enough for the way he has embraced our defensive philosophy and the many traditions of Virginia Tech football. It's been a great ride and it's not over yet. I've been blessed to work with so many outstanding individuals and have enjoyed the privilege of coaching some of the best players to ever wear a Hokies' uniform.
"I appreciate Whit and Coach Fuente putting their faith in me the past few years," Foster added. "Whit has been a class act all the way around and I have no doubt that Coach Fuente is the right guy to continue leading this program. I'm energized about where the Hokies are headed under his direction and I'm grateful for our friendship. I've poured my heart and soul into this program for over three decades and that's not going to change this year. I'm excited about this season and I can't wait to get on the practice field Friday."
"Bud has served as an integral piece of the fabric of Virginia Tech football for 33 seasons," Babcock said. "All Hokies appreciate Bud's many longstanding contributions to our University and the many individuals he has positively impacted over the years. Coach Fuente and I both recognize and respect that this was Bud's decision to make and no one else's. He's enjoyed an outstanding career, embracing Tech's values and spirit of Ut Prosim. We are looking forward to a memorable 2019 and will always be proud to call Bud Foster one of our own at Virginia Tech."
"There's only one Bud Foster," Fuente said. "When Whit and I first discussed the head coaching job at Virginia Tech in 2015, one of the many appealing aspects of the opportunity was that it could potentially come with the best defensive coordinator in the country. I'm personally grateful for how Bud accepted me and the fact that I'll be able to work with him for a fourth season. When you think of the individuals who truly helped put Virginia Tech on the national map, it unquestionably starts with Frank Beamer and includes a multitude of sensational players starting with Bruce Smith and Michael Vick. But you can't go any further in that conversation without discussing Bud Foster and the Lunch Pail Defense. What a great friend, an outstanding man and unbelievable football coach."
"Bud's contributions to this university and community have been monumental!" Beamer said. "I want to personally thank him for his decades of dedication and commitment. I encourage the Hokie Nation to show up 'loud & proud' this fall to cheer on Coach Fuente and the team, and, to send Coach Foster out the Virginia Tech way!"
Foster's name and the Lunch Pail Defense have been synonymous with success since he took over sole duties as Tech's defensive coordinator in 1996 after serving as co-coordinator in 1995. The Nokomis, Illinois native has been a consistent component in helping the Hokies compile the nation's longest active bowl streak, a 26-year stretch that began in 1993.
Under Foster's tutelage as defensive coordinator, the Hokies lead all FBS programs in sacks (856.0), sack yardage (-5,839), interceptions (380) and third-down percentage (31.5) dating back to 1996. Over that same span, only Alabama (16.3 ppg) and Ohio State (17.0 ppg) have been better in scoring defense than Virginia Tech (18.1). Tech, Ohio State and Florida State are the only three programs during that timeframe to own over 800.0 sacks and over 350 INTs.
Going back to 1996 NFL Draft, 45 of Foster's defensive pupils have been drafted including 11 players picked in the first or second rounds. In 2018, Tremaine and Terrell Edmunds became the first brothers in NFL history to be selected in the first round of the same NFL Draft. Other Foster pupils selected in the first round of the NFL Draft include CBs Kyle Fuller (Chicago, 2014) and DeAngelo Hall (Atlanta, 2004). A fifth-round selection in the 2010 NFL Draft, S Kam Chancellor (Seattle) earned four Pro Bowl berths and earned a Super Bowl XVIII ring with the Seahawks, while CB Brandon Flowers enjoyed a nine-year NFL career after earning All-America honors for Tech. In total, 11 of Foster's former defensive pupils are currently on NFL rosters.
A collegiate player at Murray State, Foster began his coaching career at his alma mater before coming to Virginia Tech with Frank Beamer in 1987.
The Hokies open the 2019 season on August 31 at Boston College. That game will be broadcast on ACC Network. Make sure your provider carries ACC Network. Fans can visit getaccn.com to check providers in your area.
NEWS RELEASE: Virginia legislators, Amherst County officials, state and local law enforcement, transportation officials, family and friends will gather Friday, Aug. 2, 2019, in the Town of Amherst to ceremoniously dedicate the South Main Street/Route 29 Business bridge over Route 29 as the "Trooper Lucas B. Dowell Bridge."  A second bridge will be dedicated in Dowell's honor near his hometown in Smyth County in November.
Trooper Dowell, a 4-year veteran with the Department, was shot and killed on Feb. 4, 2019 while assisting with a search warrant during a narcotics arrest operation at a residence in Cumberland County.
A native of Chilhowie, Va., he earned a degree in Criminal Justice from Radford University. Dowell graduated from the Virginia State Police Academy in November 2014 as a member of the 122nd Basic Session. As a trooper, he was first assigned to the Virginia State Police Appomattox Division's Area 18 Office, which encompasses Charlottesville and the counties of Albemarle, Fluvanna, Greene and Nelson. He later transferred to Area 20, which is also in the Appomattox Division and encompasses Lynchburg and the counties of Amherst and Campbell. Dowell was also a member of the Appomattox Division Tactical Team – the equivalent of a SWAT Team.
Its been rumored for some time and this morning it was made official – an Ironman Triathlon coming to Virginia's Blue Ridge next June. Details from WFIR's Gene Marrano:
NEWS RELEASE: The Carilion Clinic IRONMAN® 70.3® Virginia's Blue Ridge triathlon will be held on June 7, 2020 in the Roanoke Valley in Virginia's Blue Ridge Mountains. General registration will open on Tuesday, August 13, 2019 with more information available on the official IRONMAN website – www.ironman.com/blueridge70.3 The event will offer 40 age-group qualifying slots to the 2020 IRONMAN 70.3 World Championship in Taupõ, New Zealand.
Visit Virginia's Blue Ridge is acting as the housing agency for athletes and visitors for the Carilion Clinic IRONMAN 70.3 Virginia's Blue Ridge and is the ONLY official housing bureau for this event. An official housing link will be available when registration opens on August 13, 2019.
Located in the heart of Virginia's Blue Ridge Mountains, Roanoke is the largest metropolitan area in Virginia's mountain region. It's a hub for outdoor recreation, and also boasts a diverse arts & culture scene. Roanoke is best known for the iconic Roanoke Star, which sits atop Mill Mountain and is adjacent to the Blue Ridge Parkway – America's Favorite Drive.
For outdoor lovers, Roanoke offers a bevy of hiking and biking trails convenient to downtown and is a designated Silver-Level Ride Center® by the International Mountain Bicycling Association®. Virginia's Blue Ridge has staked its claim as America's East Coast Mountain Biking Capital and is the perfect setting for an IRONMAN 70.3 branded event.
The 2020 Carilion Clinic IRONMAN 70.3 Virginia's Blue Ridge triathlon will begin with a rolling start format. The race will include a 1.2-mile swim at Carvins Cove, 56-mile bicycle ride through Botetourt County, and a 13.1 mile run on the Roanoke River Greenway. The finish line for the event will be at River's Edge Park.
Visit Virginia's Blue Ridge is grateful for the partnership of Carilion Clinic, the Western Virginia Water Authority and its local governmental partners for providing support for this event.
For more information on the 2020 IRONMAN 70.3 Virginia's Blue Ridge triathlon, visit www.ironman.com/blueridge70.3. You can also read the news release about this major event announcement for Virginia's Blue Ridge.
If you have questions about the event, contact virginia70.3@ironman.com.