Web Staff
The Bedford County Sheriff's Office hopes a store surveillance photo will help them find a man suspected of shoplifting several items last month from a convenience store between Bedford and Moneta.
News release: The Bedford County Sheriff's Office is seeking the public's assistance in identifying a shoplifting suspect. On Friday November 23, 2018, a black male wearing a red hoodie and believed to be in his 40's shoplifted several items from the Quick Mart located on Moneta Road. The suspect is believed to be traveling in a black Dodge Nitro. Anyone with information on this crime can call the Bedford County Sheriff's Office at 540-586-7827 or Central Virginia Crime Stoppers at 1-888-798-5900 or go online to http://cvcrimestoppers.org. Enter your tip online at http://p3tips.com or use the P3TIPS app on your mobile device. Crime Stopper callers remain anonymous andcould receive a cash reward up to $1,000.00.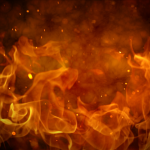 News release: The Salem Fire & EMS Department responded to a structure fire at 202 Maple St. this morning at approximately 9:56 a.m. Four people were inside the three-unit apartment building at the time of the fire and all were able to escape without injury. The first units arrived within four minutes of receiving the call and found heavy smoke coming from the second floor of the building. The fire was brought under control within 10 minutes of the first engine's arrival. The building did sustain fire and smoke damage, but the fire was contained to a room on the second floor.
Approximately 21 personnel from the Salem Fire & EMS Department (Truck 1, Engine 2, Engine 3, Medic 801, Medic 802, Battalion 1 & Fire Medic 1) and Roanoke County Fire & Rescue Department (Wagon 9) responded to the call. The Roanoke Fire & EMS Department (Engine 13) handled additional calls while units were on scene.
The Salem Fire Marshal's Office is investigating the fire and at this time neither a cause nor a damage estimate has been determined. The American Red Cross is assisting the residents who were displaced.
(Update from Roanoke County 12/5 4:10pm) On Wednesday afternoon Roanoke County Police, in conjunction with Roanoke County Fire & Rescue and the Virginia Department of Emergency Management, concluded the search for Paul Youmans who has been missing since Monday.  Youmans was located by a search team shortly after 1:00 p.m. in the area that had been previously noted as an area of interest off the hiking trail leading to Dragon's Tooth. Youmans was found deceased from what appears to be a self‐inflicted wound.
(previous release) Roanoke County Police are searching along hiking trails in the Catawba for a missing 34-year-old man. Police say Paul Youmans' vehicle was found yesterday in a parking lot near trails that lead to Dragon's Tooth. The search effort includes bloodhounds, but at last word, Youmans has not been located. Police say while they are grateful for citizen offers to help in the search, it could actually hamper the effort, and they ask people to avoid the trail area as long as the search continues.
From Roanoke County Police: [We are] extremely grateful for the offers from a number of citizens this morning to help with the search for the missing man (Paul Youmans) in the Dragon's Tooth area of Catawba Mountain. However, this is an operation involving specially trained technical rescue personnel and police operating in very hazardous terrain and adverse weather conditions. Well-meaning citizens attempting to help search could hamper the ability for the dogs to track scents, thus interfering with the operation. There's also concern that someone might sustain injuries while trying to navigate the hazardous terrain, pulling resources away from the operation to tend to those injuries. The Police Department is asking people to avoid the trail area while the search operation is underway.

Previous: On Monday, December 3, at approximately 5:30 p.m. Roanoke County Police were called to a well‐being check in the 3600 block of Georgetown Road. Upon arrival police were notified by a friend that Paul W Youmans, 34, of Roanoke County was missing and had not been seen since early in the morning. Youmans is described as 5'9, approximately 140 lbs, with brown hair and blue eyes. There is no clothing description at this time.
Through their investigation officers were able to locate his vehicle in the parking lot near the hiking trails leading to Dragon's Tooth in Catawba. A search was conducted by Roanoke County Police and Fire & Rescue, along with the assistance of several local blood hound tracking groups. The search was suspended around midnight due to darkness and the steep, rocky terrain of the trail system that was being searched.
On Tuesday, December 4 Roanoke County Police with the assistance of Roanoke County Fire & Rescue and the Virginia Department of Emergency Management resumed the search. As of this time Mr. Youmans has not been located. Police will resume the search again Wednesday.
Anyone with information is asked to call the Roanoke County Emergency Communications Center at (540) 562‐3265.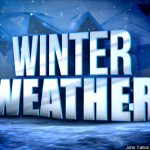 From the National Weather Service: WINTER WEATHER ADVISORY IN EFFECT FROM MIDNIGHT TONIGHT TO 9 AM EST WEDNESDAY. Light accumulating snows expected tonight into Wednesday. An upper-level disturbance moving out of the central Plains interacting with a cold air mass will produce an increase in coverage of snow showers tonight. Potential exists for short-lived bursts of snow that may cause difficult travel conditions for the Wednesday morning commute. While snow showers generally cease by mid-morning Wednesday in most areas, a longer period of continued accumulating snow expected across the mountains in southeastern West Virginia.
 WHAT Snow expected. Total snow accumulations of up to one inch expected, which will likely impact the Wednesday morning commute.
WHERE Monroe and eastern Greenbrier County in West Virginia as well as the New River and Roanoke Valleys, Alleghany Highlands, southern Shenandoah Valley and the central Virginia Piedmont in Virginia.
WHEN From midnight tonight to 9 AM EST Wednesday.
ADDITIONAL DETAILS Plan on slippery road conditions. The hazardous conditions likely will impact the morning commute.
News release: The Town of Bedford Police Department is investigating a fraud that occurred on November 18, 2018 at approximately 3 A.M. Investigators are asking for the community's assistance in identify two male suspects who altered bar codes on five (5) Samsung cell phones prior to purchasing them with gift cards. The gift cards used to purchase the phones were previously purchased at a separate location with a stolen debit card. After the suspects successfully purchased the cell phones at altered prices, they purchased several more gift cards using a stolen debit card. The total loss including cell phones and gift cards is $2,800. Anyone with information in reference to this Fraud or the identity of the suspects involved is asked to contact Inv. M. Alderson with the Town of Bedford Police Department.
From the Virginia Department of Agriculture and Consumer Services: Mountain Man Market of Cana, VA is recalling its ½ gallon containers of Apple Cider because they have the potential to be contaminated with shiga-toxin producing Escherichia coli. Shiga toxin E. coli causes a diarrheal illness often with bloody stools. Although most healthy adults can recover completely within a week, some people can develop a form of kidney failure called Hemolytic Uremic Syndrome (HUS). HUS is most likely to occur in young children and the elderly; the condition can lead to serious kidney damage and even death.
The recalled Apple Cider was distributed locally at the Mountain Man Market on and before November 10, 2018. The product comes in a clear ½ gallon container, labeled as Mountain Man Apple Cider, Warning: this product has not been pasteurized and therefore may contain harmful bacteria that can cause serious illness in children, the elderly and persons with weaken immune systems.
The potential for contamination was noted after routine testing by the Virginia Department of Agriculture and Consumer Services and the Division of Consolidated Laboratories (DCLS) detected the presence of shiga-toxin producing E. coli.
VDACS and Mountain Man Market will continue their investigation as to the cause of the problem though the seasonal production of the apple cider has ended for this year.
There is concern that some product may be frozen and in consumers' freezers.
Consumers who have purchased ½ gallon containers of Mountain Man Apple Cider are urged to return them to the place of purchase for a full refund. Consumers with questions may contact the company at 276.755-3871.
First Lady Melania Trump and two Trump Administration cabinet members took part in a Town Hall meeting today at Liberty University, one focusing on the nation's opioid epidemic.
Former Fox News Host Eric Bolling served as emcee, and he did so with first-hand knowledge of the problem. His son died from an opioid overdose while in college:
President Trump has called the opioid crisis a "national health emergency".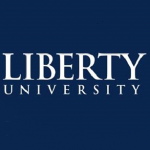 From Liberty University:
In response to the growing financial strain that college costs are putting on today's graduates, Liberty University has announced that it is freezing its tuition rates. Residential students in the 2019-20 academic year will enjoy the same value in tuition and room and board costs as they did in 2018-19.The decision marks the first time in 10 years that Liberty has been able to freeze rates, a rare action for private colleges and universities.President Jerry Falwell said Liberty will continue to offer innovative financial solutions and packages to help students receive the education they want without the extra financial burden."The impact of freezing tuition, combined with the new
Middle America Scholarship
, is a major increase in financial support for our students," he said. "We understand how challenging it can be to pay for college. We want our students and their families to be able to focus more on education and less on making ends meet, and we've taken several steps to make that happen."
The new Middle America Scholarship is helping students from middle-income families who typically earn between $35,000 and $95,000 per year. Students with an expected family contribution from the Free Application for Federal Student Aid (FAFSA) that is 1-18,000 will receive the scholarship to bring them up to the equivalent of the full Federal Pell Grant amount each year, and when combined with the Liberty Champion scholarship, the value will be up to $5,095.
"For eligible students, if the federal government does not award them a full Pell Grant, Liberty is paying the difference," said Robert Ritz, executive vice president of finance. "This program is designed for new resident undergraduate students beginning in the fall of 2019."
Also starting next fall, Liberty will increase its investment in a scholarship program that will aid students from the local area. The Stay Close, Go Far Promise Scholarship program, sponsored and funded by the nonprofit Lynchburg Beacon of Hope, is the first local initiative of its kind in Virginia. The program pledges to invest up to $8,000 per local student (those who attended a Lynchburg City School from the ninth to 12th grades) over four years to go toward tuition at a partnering higher education institution. Liberty is one of the six colleges and universities to take part, but it's going a step further by providing an additional $8,000 to help with the cost of meal plans. Through Liberty and Lynchburg Beacon of Hope, eligible high school graduates can receive up to $16,000 in scholarship aid over four years at Liberty. For more scholarships for Virginia residents, visit the admissions website.
Liberty's online undergraduate students are also seeing more financial assistance. Liberty is providing digital textbooks and instructional materials to undergraduate students in its online program free of charge. This affects more than 700 courses, saving students up to $975 per year. Across the university's online program, total savings could exceed $12.2 million.
Additional discounts and scholarships are also being made available to members of the military and first responders. Visit Liberty.edu/Scholarships for more information.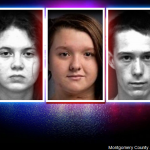 UPDATED November 27: A judge today sentenced Natalie Keepers to 40 years in prison for her role in the murder of 13-year old Nicole Lovell. A jury found the 21-year-old former Virginia Tech student guilty in September of accessory before the fact. David Eisenhauer was already sentenced to 50 years after entering a no contest plea.
PREVIOUS: Jurors in the Natalie Keepers trial are recommending she serve 40 years in prison. It comes after Keepers took the stand herself at today's sentencing hearing and apologized to the family of Nicole Lovell. The jurors found her guilty yesterday of accessory to murder before the fact in the death of the 13-year-old Blacksburg girl. Keepers says she never intended for it to happen.  Sentencing is set for November 27.
PREVIOUS: A jury has found Natalie Keepers guilty of accessory before the fact in the murder of 13-year-old Nicole Lovell. The jurors took about 90 minutes today to reach the guilty verdict. The panel will meet again today to consider her sentencing.
PREVIOUS: CHRISTIANSBURG, Va. (AP) – Prosecutors have told jurors that a former Virginia Tech student charged as an accessory in the death of a 13-year-old girl was closely involved in helping a friend plan the killing. But Natalie Keepers' lawyers told the jury that Keepers believed that talk of killing the girl was just a fantasy. The conflicting portrayals of Keepers came Tuesday during opening statements at her trial. Keepers has pleaded not guilty to being an accessory before the fact in the 2016 fatal stabbing of Nicole Lovell. Commonwealth's Attorney Mary Pettitt said Keepers discussed various ways of killing Lovell with her friend, David Eisenhauer. Keepers' attorney said Keepers only participated in the discussion to maintain her friendship with Eisenhauer. He is now serving a 50-year sentence after pleading no contest to first-degree murder.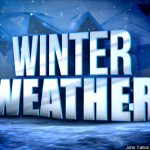 From the National Weather Service: WINTER STORM WATCH IN EFFECT FROM WEDNESDAY EVENING THROUGH THURSDAY AFTERNOON.
Wintry mess expected Wednesday Night into Thursday. Low pressure over the Gulf Coast will stay west of the Appalachians Wednesday night into Thursday, while another low forms off the coast of South Carolina. At the same time, cold high pressure will wedge southward into our area keeping temperatures at or below freezing at and near the surface. This will result in a threat of freezing rain and sleet Wednesday night into Thursday.
Ashe-Alleghany NC-Surry-Watauga-Wilkes-Tazewell-Smyth-Bland-Giles-Wythe-Pulaski-Montgomery-Grayson-Carroll-Floyd-Roanoke-Patrick-
Franklin-Mercer-Including the cities of West Jefferson, Sparta, Dobson, Boone, Wilkesboro, Tazewell, Marion, Bland, Pearisburg, Wytheville, Radford, Pulaski, Blacksburg, Independence, Whitetop, Troutdale, Volney, Galax, Floyd, Roanoke, Salem, Stuart, Rocky Mount, and Bluefield.
* WHAT…Light to moderate icing possible. Total ice accumulations of a quarter to three three tenths of an inch possible.
* WHERE…Portions of southwest and west central Virginia, north central and northwest North Carolina and southeast West
Virginia.
* WHEN…From Wednesday evening through Thursday afternoon.
* ADDITIONAL DETAILS…Power outages and tree damage are likely due to the ice. Although road surfaces will be warm, some slick spots could occur.
PRECAUTIONARY/PREPAREDNESS ACTIONS…A Winter Storm Watch means there is potential for significant snow, sleet or ice accumulations that may impact travel. Continue to monitor the latest forecasts.