Web Staff
From Roanoke Police: On March 15, 2018 at 5.02 p.m. Roanoke Police responded to the 800 block of Jamison Avenue SE in reference to a report of shots fired. While responding the officers received another call that the victim was in the 700 block of Bullitt Avenue SE. This is where the officers located Tyreze Witherspoon, age 21. He had a gunshot wound to his arm. The shooting did take place outside a residence in the 800 block of Jamison Avenue. Tyreze ran to Bullitt Avenue after he was shot. Officers located cartridge cases outside the residence. Tyreze was transported to Carilion Roanoke Memorial Hospital by Roanoke Fire and EMS for treatment. Detectives are currently investigating. No arrest have been made for the shooting.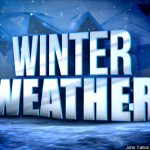 SALEM – With winter weather anticipated to impact portions of western Virginia, the Virginia Department of Transportation (VDOT) is advising drivers to plan ahead for travel as they may face slick, snow-covered roads, particularly during the nighttime hours on Sunday, March 11 and Monday, March 12.
VDOT strongly urges drivers to monitor weather forecasts and adjust travel around periods of snowfall, particularly early in the storm when roads can become snow covered and slick.
As the storm progresses, temperature will be a key factor with this winter weather event, as the precipitation is expected to start out as rain and transition to snow.
As pavement temperatures cool, snow is anticipated to accumulate on roadways.  When the snow starts, drivers should pay particular attention to bridges and overpasses which may become slick first.
The interstate and primary roads (those numbered 1-599) are VDOT's top priority for snow removal during a weather event.   As long as the snow continues to fall, snowplow operators will be making multiple passes over these main routes and not working on low-volume secondary routes (those numbered 600 and above) or neighborhood streets.
Travelers can get real-time information on road conditions, traffic incidents and congestion on Virginia roads by using VDOT's 511 free mobile app or the www.511Virginia.org website and phone system, which can help travelers plan their routes accordingly.
The Salem District includes the counties of Bedford, Botetourt, Carroll, Craig, Floyd, Franklin, Giles, Henry, Montgomery, Patrick, Pulaski, and Roanoke.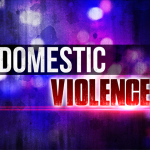 From News Release: Botetourt County Sheriff Ronnie Sprinkle reports that at 5:35 pm the Botetourt County 911 Communications Center received a call from a female who said she had been shot and stabbed by her husband and that he then shot himself. Deputies and EMS were dispatched to the 17000 block of Lee Highway in the Buchanan area of Botetourt County. Upon their arrival Deputies located three wounded subjects, two males and one female, after securing the scene Deputies had rescue come in and attend to the wounded people. All three wounded were transported to a local hospital with various degrees of injuries. The incident seemed to stem from an ongoing domestic situation. The Investigation is ongoing but no suspects are being sought in reference to this incident. No additional information is available at this time and we will send out an update as more information is available.

From Press Release: Energized by backlash to President Trump, Virginia Democrats head into the 2018 midterm elections with significant advantages, according to a new voter survey by the Wason Center for Public Policy at Christopher Newport University. "The question is no longer whether there is a Blue Wave coming, but rather, how high the storm surge will get," said Rachel Bitecofer, assistant director of the Wason Center.
Significantly more Democrats (60%) than Republicans (45%) are 'very enthusiastic' about voting in November. Voters prefer Democrats to Republicans on the generic ballot (45%-33%) and want Democrats to control Congress after the election (51%-38%). Those gaps widen among likely voters. "This enthusiasm gap suggests several Republican House seats could be in play," said Bitecofer, singling out the 1st, 2nd, 7th, and 10th districts.
Half of the voters surveyed (50%) say they believe individuals in the Trump campaign coordinated with the
Russian government to interfere in the 2016 election, while 42% said they do not believe any coordination
happened. Party identification is a strong determinant, with 81% of Republicans rejecting the idea of collusion
and 81% of Democrats believing it. Independents are evenly split.
On issues, Virginia voters overwhelmingly support the Dream Act (71%-25%), which provides a pathway to
legal status or citizenship for children brought into the country illegally by their parents. They strongly oppose
drilling for oil off Virginia's coast (54%-37%), a ban on which was recently lifted by President Trump. And
they are evenly divided on the recently enacted Tax Cut and Reform Bill (45% approve-47% disapprove).
"From the enthusiasm gap to the Dream Act to collusion with the Russians, a sharp partisan divide is evident
among Virginia voters," said Quentin Kidd, the Center's director. "Nine months out, it looks like we're setting
up for a base election with Democrats holding an upper hand."
The full report is available here.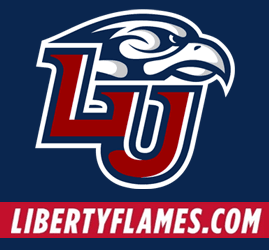 From Liberty University:  Liberty made history Friday night becoming the first team in school history to record back-to-back 20-win seasons and the Flames' 20th win came in the Big South Men's Basketball Championship semifinals over the No. 1 seed UNC Asheville. Down 12 points at halftime, Liberty was able to rally, pulling off the thrilling second-half comeback defeating the Bulldogs 69-64.
"That is a really good team (UNC Asheville) right there and we knew it was going to be tough. We got down 15 and our guys kept believing," head coach Ritchie McKay said. "Everyone that played contributed and we had a toughness about us that was significant."
After struggling in the first half offensively, Liberty (20-13) shot lights out in the second half making 56.5 percent (13-of-23) of its shots, outscoring the Bulldogs 43-26 in the latter half. To kick start the comeback with 16 minutes left in the game down 12 points (43-31), Liberty would go on an 18-9 run to come within three points of the Bulldogs' lead (52-49) with a little over eight minutes left in the game.
Continuing to scratch and claw their way towards UNC Asheville's lead, the Flames were down 56-51 with 5:58 left in the game and responded with a 15-0 run over the course of five minutes and 28 seconds to take a 66-56 lead. Caleb Homesley finished with only eight points and his biggest shot of the game came with just over one minute left in the game, nailing a three-pointer in the corner, in front of Liberty's bench to make it 62-56.
"We came into halftime struggling and coach (McKay) told us in the locker room that he believed in us," Homesley said. "We had a really good effort in the second half. We knew we had a run coming and I think the run we made late in the game was because a spirit of belief."
UDPATE: Roanoke County Police report Jane Olsen was found safe this morning in Florida.
PREVIOUSLY — News Release: The Roanoke County Police Department is looking for Jane Arlene Olsen, a white female, 63 years old, height 5' 03", weight 136 lbs, with green eyes and white hair.  She was last seen wearing a black jacket, blue colored pants, and tan shoes.
She is believed to be in danger and was last seen on February 27, 2018, at 1400 hours, at her residence, 3029 Winterberry Drive, Roanoke, Virginia, 24018.
Additional information: She may be operating a 2009 white in color Kia Rio sedan with a Virginia license plate of VYC2854. She might be headed to Clearwater, Florida.
The missing senior suffers from a cognitive impairment and her disappearance poses a credible threat to her health and safety. She may need medical attention.
Please contact the Roanoke County Police Department at 1-540-562- 3265 if located.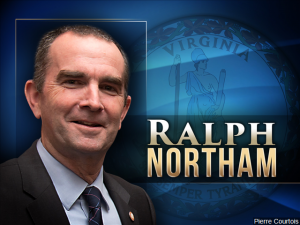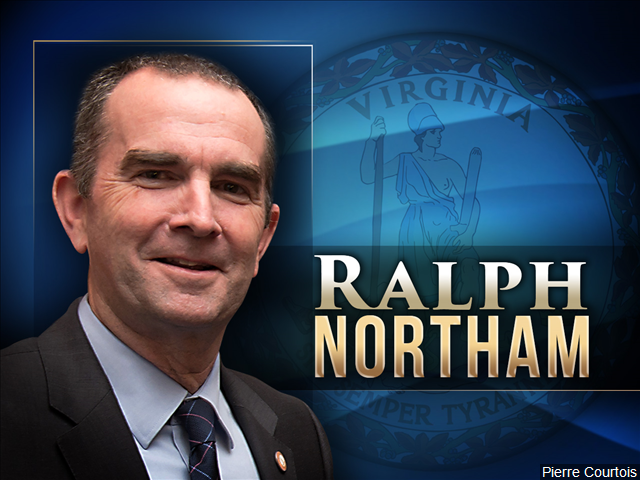 From Virginia Tech: February 26, 2018 — Gov. Ralph Northam will address Virginia Tech's Class of 2018 during University Commencement exercises to be held on Friday, May 11, continuing the tradition of inviting new Virginia governors to deliver the commencement address. The University Commencement ceremony will begin at 8:30 a.m. at Lane Stadium/Worsham Field. A complete schedule of commencement ceremonies and additional commencement information can be found on the commencement website. "We're pleased Gov. Northam graciously accepted our invitation to speak to our graduating students," said Virginia Tech President Tim Sands. "His leadership in medicine, business, and government makes him an ideal choice to inspire our graduates during the commencement celebration." Since 1990, first-year Virginia governors L. Douglas Wilder, George F. Allen, James S. Gilmore III, Mark R. Warner, Timothy M. Kaine, Robert F. McDonnell, and Terence "Terry" McAuliffe have delivered the commencement address at Virginia Tech.
A native of Virginia's Eastern Shore, Northam graduated from Virginia Military Institute and Eastern Virginia Medical School. Before his inauguration as the 73rd governor of the Commonwealth of Virginia in January, Northam served as an Army doctor, pediatric neurologist, business owner, state senator, and lieutenant governor. As governor, Northam is working toward ensuring that every Virginian has the opportunity for good health, a good education, and a good job.
Northam and his wife Pamela Northam have two adult children: Wes, a neurosurgical resident in Chapel Hill, North Carolina; and Aubrey, a web developer in Richmond.
From Roanoke City Police: On February 19, 2018 at 8:51 p.m., Roanoke Police responded to a robbery in progress call at the Exxon convenience store in the 2800 block of Hershberger Road N.W. On officer's arrival they were advised that a black male in his teens or to early 20's, described as 5'6 tall, and thin build came into the store with his face covered and demanded the clerk open the register. The male reached towards his waistband, acting as if he had a weapon. No actual weapon was displayed. The male subject removed cash from the register and fled on foot. Anyone with information on this subject's identity is encouraged to call the RPD tip line at 540-344-8500. Callers can choose to remain anonymous.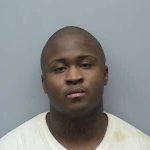 From Roanoke Police: On February 13, 2018 Dejon Leslie White, age 22 of Roanoke, was arrested by the U.S. Marshal Task Force in Philadelphia, Pennsylvania. White was wanted for Murder and Malicious Wounding stemming from the homicide and aggravated assault that occurred in the 1300 block of Burks Street on February 5, 2018. Roanoke Police and the U.S.Marshal's Capital Area Regional Fugitive Task Force (CARFTF) in Roanoke worked with the U.S. Marshals in Philadelphia to assist in locating and arresting White.
White is being charged with being a Fugitive from Justice and extradition proceedings to return White to Roanoke will occur.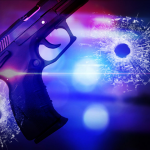 UPDATE: The victim in the shooting on Hunt Avenue this morning has been identified as Ahmandou Anthony Kabba, age 20. of Roanoke. A search warrant was conducted at an apartment that the victim ran into after being shot in the parking lot. A handgun, a large quantity of drugs, and cash were seized from inside the apartment by Roanoke Police. No arrests have been made. This investigation is ongoing.
Anyone having information on this incident can call the RPD Tip Line at 540-344-8500. Callers can remain anonymous. Anonymous text messages can be sent to 274637.