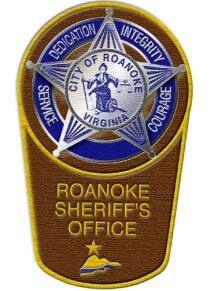 From the Roanoke City Sheriff's Office:The Roanoke City Sheriff's Office and the Roanoke City Police Department are investigating the death of an inmate. On Tuesday, May 23, 2017 at 6:38 PM a Roanoke City Sheriff's Deputy found Inmate Roy Wayne Foley unresponsive and hanging in his cell by his bed sheet. Immediately, deputies initiated CPR and called Jail Medical Staff and 911. Medical staff responded to the cell and administered CPR and AED (automated external defibrillator). EMS responded to the Roanoke City Jail and administered lifesaving procedures that were unsuccessful. Mr. Foley was pronounced dead at 7:10 PM. The incident remains under investigation at this time. Mr. Roy Wayne Foley was processed into the Roanoke City Jail on May 22, 2017. He was being held without bond on multiple charges; 4 counts Grand Larceny, 4 Probation Violations, 2 counts Failure to appear in court, Forging public record, Statutory burglary of dwelling, Good behavior/suspended sentence violation, and Felony possession of a firearm.

UPDATE: The Amber Alert for a missing 8 month old girl from Hampton has been terminated. Authorities say the alert for Chloe Johnson – who has been missing for more than a week- was terminated yesterday , but there is no word on whether she was found safe or the whereabouts of her mother Keir.

From the Bedford County Sheriff's Office: Bedford County 911 dispatchers received a call from the principal at Stewartsville Elementary School at 11:49 a.m. today advising that they had found a possible written threat at the school. The principal also stated they were evacuating the school as a safety precaution. Bedford County Sheriff's deputies along with Bedford County Fire and Rescue units responded to the school. Deputies will work with school officials to attempt to identify the person responsible for the threat. At this time law enforcement does not believe the threat is credible.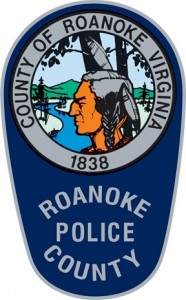 From Roanoke County Police:Roanoke County Police are investigating reports of tires being slashed at the Villages of Garst Creek Apartments. Investigators say about 45 vehicles were damaged between Friday and Saturday at the complex in the 43-Hundred Block of Garst Mill Road. There is no word on possible suspects and police have been conducting patrols around the area.

A driving altercation near Catawba Valley Drive resulted in a man named Jonathan Hutchinson being shot and taken to the hospital. He was later pronounced dead. Police believe Hutchinson was chasing another vehicle traveling from Craig County to Roanoke County. He followed when the other vehicle turned onto Newport Road,  but then Hutchinson crashed. Authorities say he got out of his car to argue and was shot. The incident is still under investigation.

It's time for the Wednesday Night Disco Mountain Bike Race Series. For the next three Wednesday nights, costume-clad cyclists will be heading up Mill Mountain and taking part in a five-mile race. WFIR's Denise Allen Membreno has more:

Organizers of a forum in Roanoke Monday evening say they hope it sets the record straight on the topic of refugees and immigration.  The panel is made up of refugees, immigration law experts and translators. WFIR's Denise Allen Membreno has more:
UPDATE: State Police say Wallace Newell, Jr. has been safely located in northern Virginia.
Senior Alert:  Newell, Jr., Wallace. Missing from UVA Medical Center, Charlottesville, VA on April 28, 2017, at 8:30am.  Wallace Newell, Jr., suffers from a cognitive impairment and physical safety may be in danger.  May be driving a White Oldsmobile Bravado with Ohio Registration FKL7870. Age:  74 Years HGT:  6'01" WGT:  190 Clothing:  Purple or possible red short sleeve T-shirt, Khaki pants, possible white sneakers, blue or denim light jacket or long sleeve shirt. Date Missing:  April 28, 2017 Vehicle:  Oldsmobile Bravado Color:  White Registration:  FKL7870 Investigating Law Enforcement Agency: University of Virginia Police Department (434) 924-7166
Roanoke Police say 30-year-old Brittany Freeny, was reported missing yesterday afternoon, and was last seen Monday night in the area of Cove Road and Wellsley Street. Investigators do not believe Freeny left on her own and may be in danger. Freeny is 5-foot-7 and weighs 120 pounds, and if you have information about her whereabouts you are asked to contact police.

Artists are opening their homes and studios to the public this weekend for the 2017 Roanoke Open Studios Tour. You are welcome to venture into the work spaces of 25 artists at eight different studios in the area. WFIR's Lillian Boyd has the story:
Click here for full Open Studios Tour information.