Web Staff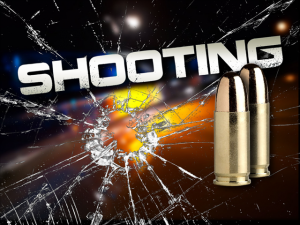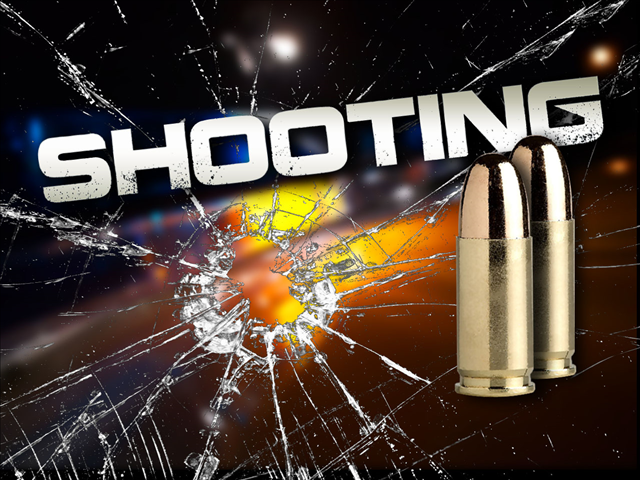 Roanoke Police were notified of a person with a gunshot wound in the 2400 block of Delta Drive NW. Responding officers located three victims at an apartment, each of which were suffering from gunshot wounds. Two of the victim's sustained non-life-threatening injuries and the third sustained more serious injuries from the altercation. Roanoke Fire-EMS transported all three individuals to Carillon Roanoke Memorial Hospital for treatment. Investigators are in the preliminary stages of the investigation and details about what led up to the shooting are limited at this time. At this time we believe all three individuals were known to each and we are not currently looking for any other persons of interest at this time.
(from Liberty.edu) With alumni in the stands from all five decades of Liberty University history, the Flames rolled to a 41-13 Homecoming Weekend victory over Middle Tennessee, Saturday afternoon, at Williams Stadium. Liberty University, founded in 1971, welcoming its 50th anniversary alumni crowd back to campus during a special weekend to celebrate the school's history.
The Flames did not disappoint their returning graduates, nearly doubling up the Blue Raiders in total offense (Liberty 449 yards; MTSU 265 yards). With the win, Liberty moves to 33-14 all-time during Homecoming Weekend games, including a 11-3 mark in its last 14 Homecoming contests. The victory also pushed Liberty's home winning streak to 14 games in a row, extending its program record. Entering the day, Liberty's win streak ranked as the fourth-longest home FBS win streak in the country.
Liberty rushed for 200-plus yards for the third time this season. The Flames finished the contest with 227 rushing yards and three rushing touchdowns. Joshua Mack led all rushers with 91 yards and a touchdown. Malik Willis followed Mack with the quarterback rushing for 80 yards and a touchdown. The redshirt junior finished the game completing 17-of-30 passing attempts for 222 yards and two touchdowns, but he was picked off three times on the afternoon.
Liberty came into the game as one of five FBS teams in the country without having a pass intercepted.  Demario Douglas posted his second 100-yard game in a row, leading all receivers with 10 receptions for a career-high 156 yards and his fourth touchdown in 2021. The Flames' standout defensive, which held its fourth opponent this season below 20 points, was paced by Skyler Thomas, who finished with nine tackles (five solo, four assisted).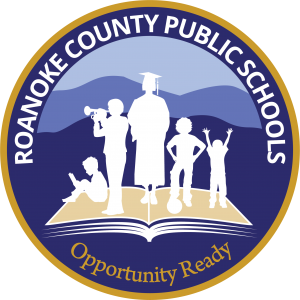 From Roanoke County Public Schools: The Roanoke County School Board has approved a proposal to add several early dismissal days in October, November and December to allow teachers time for planning for differentiated learning and remediation, contacting parents, working with individual students and offsetting time spent covering for other teachers because of a significant shortage of substitute teachers.
Beginning Oct. 15, schools will have one early dismissal day or a closed day each week.
Oct. 15: School closed (teacher workday from home)
Oct. 20: Two hour early dismissal (originally was a three-hour dismissal)
Oct. 27: Two hour early dismissal
Nov. 2: Schools closed for Election Day
Nov. 10: Two hour early dismissal
Nov. 17: Two hour early dismissal
Nov. 24-26: Schools closed for Thanksgiving (originally, Nov. 24 was a three-hour early dismissal day, but now schools are closed on Nov. 24)
Dec. 1: Two hour early dismissal
Dec. 8: Two hour early dismissal
"We have talked with many of our teachers and principals over the last few weeks and know that everyone is working incredibly hard to meet the needs of our students," said Dr. Ken Nicely, superintendent of Roanoke County Public Schools.
"Investing in our staff's preparation time is one way we can take care of these public servants who are taking care of the children of our community," said Jason Moretz, chairman of the Roanoke County School Board.
In addition, the school board approved an increase in the daily pay rate for substitute teachers and instructional assistants.
Teacher substitutes (with a college degree): $140 per day (up from $100)
Teacher substitutes (non-degree): $125 per day (up from $85)
Instructional assistant (all): $110 per day (up from $76-$85)
"We are doing everything we can to try to recruit more substitute teachers and instructional assistants," said Jim Bradshaw, director of human resources for Roanoke County Public Schools. "We hope these temporary pay increases will encourage more people to consider becoming a substitute for us."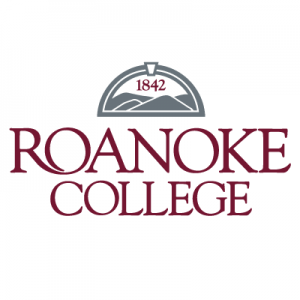 Former Democrat Governor Terry McAuliffe maintains a 7-percentage point lead over Republican Glenn Youngkin (48%-41%) with 9% undecided in the race for Virginia governor, according to The Roanoke College Poll. Democrats also lead the downticket races, with Del. Hala Ayala (D) ahead of former Del. Winsome Sears (R) 45%-40% for lieutenant governor and Attorney General Mark Herring (D) leading Del. Jason Miyares (R) 47%-37% in the race for attorney general. The Institute for Policy and Opinion Research interviewed 603 likely Virginia voters between September 12 and September 26 and has a margin of error of +4.0%.
Republicans hold an advantage in being extremely enthusiastic about voting (43% to 35% for Democrats), while about 9 in 10 partisans say they are almost certain to vote (91% of Republicans vs. 88% of Democrats). Likely voters see the economy (21%) and COVID (19%) as the most important issues in the election ahead of race relations (6%), and health care (6%).
McAuliffe's favorable rating is 50% while his unfavorable is 37% with 13% unsure or not knowing enough to have an opinion. Youngkin is at 40%/41% favorable/unfavorable (both numbers up significantly in a month), while 20% of likely voters still don't have an opinion about him.
Biden, Northam, the Nation, and the Commonwealth
Half of likely voters (50%) approve of the way President Joe Biden his handling his job and 45% disapprove. Biden's approval rating has remained relatively stable, but disapproval has been rising in each Roanoke College Poll since he took office. Biden's favorable/unfavorable rating is 51%/46%. Just over one-third (35%) of respondents think the country is headed in the right direction, while 58% think the country is on the wrong track.
While a majority of likely voters (59%) think the decision to withdraw troops from Afghanistan was correct, two-thirds (66%) think the United States failed in achieving its goals. Nearly three-fourths (73%) of respondents rate the job of the Biden administration in Afghanistan as fair or poor, and 90% view Taliban control of Afghanistan as a threat to the security of the U.S.
Job approval for Virginia Governor Ralph Northam sits at 55%, while 40% disapprove of his performance. Just over half (52%) of respondents think that Virginia is headed in the right direction, but 43% think the state is on the wrong track. Northam is viewed favorably by 54% of likely voters (a Roanoke College Poll record high for him) and is seen unfavorably by 39% (also a record high).
Regarding the Commonwealth's budget surplus, voters prefer to see increased funding for education (42%), or tax cuts (29%), while fewer want to see more money allocated for social programs (20%) or salary increases for state employees (6%). Abortion policy has been emphasized in the campaign as well. A majority of likely voters (62%) thinks abortion should be legal in most or all cases, while about one-third (32%) think it should be illegal in most or all cases.
COVID-19
Nearly three-fourths (74%) of Virginia residents know someone who has contracted COVID. Among those who know someone, 79 respondents (18%) had the virus themselves. More than half (51%) have a family member who was sick, and 51% have a friend or relative who had the virus. Two-thirds (66%) of respondents are very or somewhat concerned that they or someone in their household will contract the virus.
A majority (61%) thinks they would be slightly ill if they contracted the virus (up significantly since we asked this in November 2020), while 8% think they would be very ill, and another 7% think they would be extremely sick and perhaps die (both down from November 2020). Only 10% think they would show no symptoms. Of those who had the virus, 43% said they were slightly ill, 38% were very ill, 7% were extremely sick, and 12% were asymptomatic.
A plurality of respondents (42%) thinks the media coverage has made the virus seem worse than it really is, while almost as many (38%) think the coverage has been accurate. A large majority of respondents (82%) report being vaccinated, up from 62% in May. Another 3% say they plan to be vaccinated, and 11% say they will not be vaccinated.
A plurality of voters (47%) thinks the response from the state government has been appropriate to slow the spread of the virus. For the first time, more respondents think the federal government's response is appropriate (35%) rather than not going far enough (34%), but more than a quarter (26%) think the federal response has gone too far.
Analysis
"The common theme in U.S. elections in the past decade has been a 'base election that will be decided on turnout.' Virginia 2021 is no different," said Harry Wilson, senior political analyst of the Roanoke College Poll. "McAuliffe has maintained his lead, but some of the underlying actors favor Youngkin and the Republicans. They hold an advantage in enthusiasm and, perhaps, a tiny advantage in likelihood to vote. Partisans on both sides are firmly entrenched in support of their candidate, Republicans perhaps more strongly than in 2017."
"While polls taken after an election consistently show more support for winners than they received in the actual election, this poll shows a 17-point margin for Northam in 2017 when he won the election by 9 points. Partisans vote for their candidate in large numbers — usually 90% or more. That happened in 2017, and the results of this poll reflect that. The Independents in this poll have "shifted" toward the Republicans, but they report voting for Northam in 2017 in greater numbers than the 2017 exit poll suggests. We continue to use that exit poll as our benchmark because it is the only/best benchmark available. It is easy to say that the electorate won't be the same four years later; it is much more difficult to define precisely how it will differ. We chose not to substitute our judgment for the exit poll."
Methodology
Interviewing for The Roanoke College Poll was conducted by The Institute for Policy and Opinion Research at Roanoke College in Salem, Virginia, between September 12 and September 26, 2021. A total of 603 voters likely to vote in the gubernatorial election in Virginia were interviewed by random telephone calls to 412 respondents and 184 responses drawn from a proprietary online panel of Virginians. Telephone interviews were conducted in English and that sample was drawn from a list of registered voters compiled by L2 Political, a non-partisan provider. Participants were sampled from that list, which has phone numbers associated with approximately 72% of the registered voters in Virginia. The list included both landlines and cell phones. Cellphones constituted 45% of the completed phone interviews. The online panel of Virginians was facilitated by Lucid, LLC, a supplier of high-quality online respondents. Of the 381 panel participants, the 184 that were able to be matched to the L2 registered voter list were included in this study.
Likely voters were defined as registered to vote in Virginia and who are extremely likely or very likely to vote or have already voted in the November elections.
Questions answered by the entire sample of 603 residents are subject to a sampling error of plus or minus approximately 4.0% at the 95% level of confidence. This means that in 95 out of 100 samples like the one used here, the results obtained should be no more than 4.0% percentage points above or below the figure that would be obtained by interviewing all Virginia likely voters who have a home telephone or a cell phone. Where the results of subgroups are reported, the sampling error is higher.
Quotas were used for both the telephone mode and online mode to ensure that different age groups and regions of the Commonwealth were proportionately represented. The data were statistically weighted for gender, race, political party, and education. Weighting was done to match the modeled general and race demographics of the 2017 Virginia Gubernatorial Election. The margin of error was not adjusted to account for the design effect, 1.322, due to weighting; this would increase the margin of error to 4.59%.
The Institute follows the American Association for Public Opinion Research's Code of Professional Ethics and Practices and is a charter member of that association's Transparency Initiative.
A copy of the questionnaire, topline, and crosstabs may be found here.
More information about the Poll may be obtained by contacting Dr. Harry Wilson at wilson@roanoke.edu or (540) 302-6162 or contact the Roanoke College News Office at (540) 375-2282. The Roanoke College Poll is funded by Roanoke College as a public service.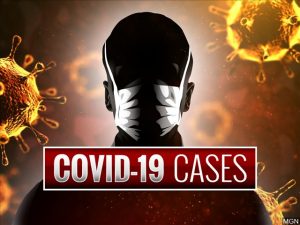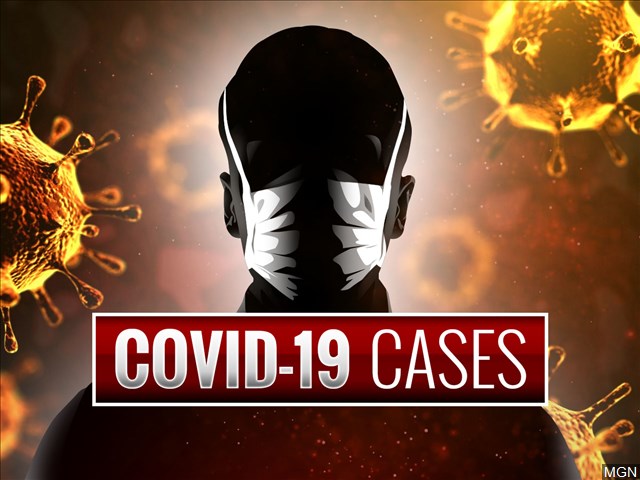 The Virginia Department of Health today is reporting 4,474 new confirmed and probable cases, which marks the largest single day case spike since February 6th, 30 new confirmed and probable deaths and 137  new hospitalizations in Virginia. Health officials are reporting 166 new cases, 1 new hospitalization, and 1 new death across Roanoke City, Salem, and Botetourt and Roanoke counties.
FULL BREAKDOWN:
Roanoke City: 58 new cases, 1 new death, and 1 new hospitalization
Roanoke County: 66 new cases
Salem: 29 new cases
Botetourt County: 19 new cases
RICHMOND—Governor Ralph Northam issued the following statement after the Robert E. Lee Monument was officially removed."After 133 years, the statue of Robert E. Lee has finally come down—the last Confederate statue on Monument Avenue, and the largest in the South. The public monuments reflect the story we choose to tell about who we are as a people. It is time to display history as history, and use the public memorials to honor the full and inclusive truth of who we are today and in the future."The Lee statue was erected in 1890, a generation after the Civil War, during a time in which southern states were working to reinforce white supremacist systems and structures across their governments, services, and societies.
More than a year ago, the Northam Administration proposed removing the Lee Monument in Richmond. Court challenges prevented that action until last week, when the Virginia Supreme Court unanimously agreed that the removal could move forward. The 12-ton statue was removed Wednesday in a process that took approximately one-hour. The statue will be placed in secure storage at a state facility until a permanent, appropriate location is chosen for its display. The 40-foot granite pedestal will remain for the time being. The pedestal's final disposition will be determined following a community-driven effort to reimagine Monument Avenue, including the state-owned property surrounding the monument and the pedestal. The City of Richmond and the Virginia Museum of Fine Arts are spearheading the effort on behalf of the Commonwealth.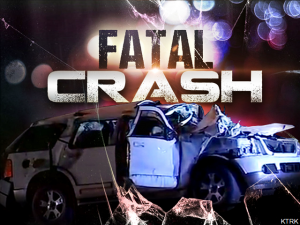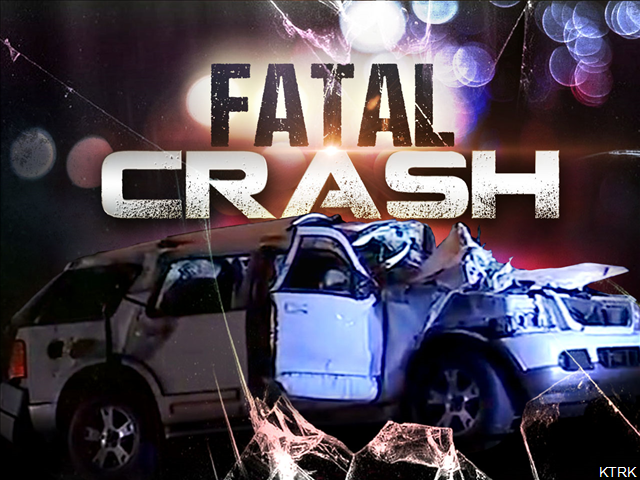 BEDFORD CO, Va. – Virginia State Police Trooper M.P. Stafford is investigating a single vehicle crash, which resulted in a fatality. The crash occurred on yesterday, (Sept 6) at 4:53 p.m. on Route 122, at the intersection with Hurricane Reef Drive in Bedford County.
A 2020 International MV6 was traveling south on Route 122, when the vehicle ran off the right side of the roadway, lost control and overturned.
The driver of the International was identified as Clark Todd Scully, Jr., 72, of Big Island, Va. Mr. Scully was not wearing his seatbelt and died at the scene.
The crash remains under investigation.
GLACIER NATIONAL PARK: Jennifer Coleman, who was reported missing Wednesday, September 1, was found deceased in a steep and rocky area near the Continental Divide.Cause of death is currently under investigation.
AWARE FOUNDATION FACEBOOK: It is with heavy heart that we have to share this news. Jennifer Coleman, daughter of one of our own AWARE family, Hal and Sharon Coleman, has been located deceased. Details surrounding this tragedy are not available at this time. Please respect the family as they process their grief & loss. Please also respect us with the foundation as we comfort the Coleman's. Our thoughts & prayers go out to Hal & Sharon during this difficult time. We thank all of you for sharing Jenn's information, those who contacted us with information & for all of the prayers. Many thanks to Glacier National Park & law enforcement for their search efforts to find Jenn.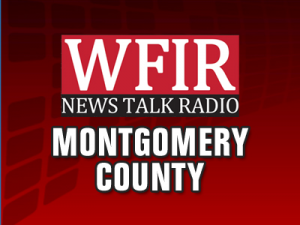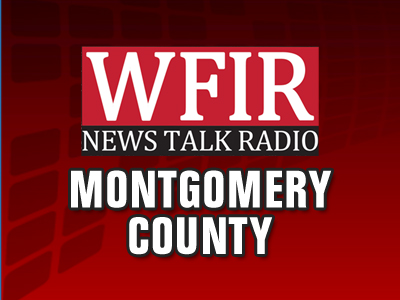 From Montgomery County Sheriff's office: On 09/04/2021 at 8:13 p.m. we received a request for assistance from the Virginia State Police (VSP) in regards to a pursuit of a stolen vehicle that began on I-81. The information provided to us was that the individuals had been involved in an armed robbery in New Jersey and were considered armed and dangerous. Due to the large number of police vehicles already involved with the pursuit, deputies from our Office followed from a safe distance to provide assistance as needed.
At 8:32 p.m. the subjects abandoned the vehicle they were driving in the area of Benoit Drive (Jefferson Forest area of Montgomery County) and fled on foot. One of the individuals was taken into custody by VSP at that time. At the request of VSP a perimeter was set up to contain the other individuals to the area. They also requested assistance from the Sheriff's Office UAV (drone) Team. The perimeter was set up and maintained by members of the Montgomery County Sheriff's Office, VSP, Blacksburg PD, and Virginia Tech PD. An area search was conducted throughout the night.
At approximately 1:15 a.m on 09/05/2021 VSP closed the command center/perimeter and left the scene. Deputies from our Office maintained a presence in the area throughout the remainder of the morning. At 5:24 a.m. deputies from our Office with the assistance of Blacksburg PD located a second individual who was taken into custody. The search continued until 8:18 a.m. this morning when the remaining two individuals were located and taken into custody by deputies from our Office. We are thankful that all individuals have safely been taken into custody without harm to them or members of the community.
Arrest info:
Tristan W. Difilippo, 18 years old, of New Jersey held on fugitive warrant/no bond
Dajuan K. Pittman, 20 years old, of New Jersey held on fugitive warrant/no bond
Male Juvenile, 16 years old, of New Jersey held on fugitive warrant/no bond
Female Juvenile, 17 years old, of New Jersey held on fugitive warrant/no bond