After last year's fire caused $600,000 worth of damages, Mount Regis Center for addiction treatment is hosting an open house at its new location on Monday. WFIR's Lillian Boyd has the story.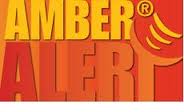 UPDATE From State Police: The girl has been located in Pennsylvania, and the Amber Alert is cancelled.
PREVIOUSLY: Virginia State Police and Virginia Missing Children Clearinghouse have issued an Amber Alert for a child abduction on behalf of the Bridgeport Police Department in Bridgeport, Connecticut ON 02/24/2017 at 02:45 AM. The Bridgeport Police Department is looking for Aylin Sofia Hernandez, White/Hispanic, female, age 6 years old, height 4 feet 00 inches, weight 55 lbs, with Brown eyes and Black hair. The child is believed to be in extreme danger and was last seen 69 Greenwood St, Bridgeport, CT.  The child is likely abducted by Oscar Hernandez, White, male, AGE 39 years old, height 5 feet 08 inches, weight 180 lbs, with Brown eyes and Black hair. The Vehicle Registration is Connecticut tag #AG91925, a 2017 Silver Hyundai Sonata, Possibly Traveling South . Please contact the Bridgeport Police Department at (203)576-7671 or Virginia State Police at 1-800-822-4453 (1-800-VACHILD).

From Virginia State Police: Virginia State Police A. B. Absher is investigating a fatal crash that occurred at 8:26 p.m. February 17, 2017 on Route 501, seven tenths of a mile of a mile north of Route 122 in Bedford County.A 2004 Buick Rainer was traveling south on Route 501, when the driver lost control and ran off the right side of the roadway, striking a wall and a utility pole, overturning several times ejecting the occupants.The 2004 Buick was driven by Brian Edward Dabney, 24, Buena Vista, VA.  Mr. Dabney was not wearing his seatbelt and was transported for injuries received in the crash.55 year old Darlene Spinner was a passenger in the vehicle.  Ms. Spinner was not wearing her seatbelt and was transported for injuries received in the crash.25 year old Candice Paige Clark, of Nellysford, VA was not wearing her seatbelt and died at the scene.The Virginia State Police Accident Reconstruction Team was called to assist with the crash.Alcohol and speed were a factor in the crash, charges are pending.The crash remains under investigation.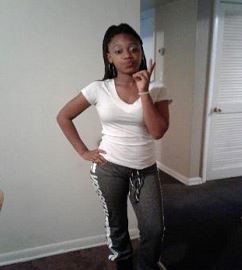 From Roanoke Police:Roanoke Police are searching for a young girl who has been missing since Monday. Authorities say 12-year-old Tamera Hudson was reported missing Wednesday .Officers have interviewed several friends and family members. Officers have also visited several locations Tamera has been known to frequent but did not find her. While we have no reason to believe she is in any danger at this point,  we, and her family, are concerned about her well being. If you have any information about her immediate whereabouts call 911 and the RPD tip line at 540-344-8500. She is described as being 5'2″ and weighing 120 lbs

From State Police: ROCKBRIDGE CO., Va. – Trooper D. B. Taylor is investigating a single vehicle crash which resulted in two fatalities.  The crash occurred on Interstate 81, just south of Exit 180 at 6:51 a.m. this morning (Feb 15) in Rockbridge County. A 2004 Kenworth tractor trailer was traveling south on Interstate 81 in the left lane, when the vehicle ran off the left side of the roadway, striking the trees in the median and overturned. The 2004 Kenworth was driven by Mark Tracy Lucas, 42, of Stanley, VA.  Mr. Lucas was not wearing a seatbelt and died at the scene. The passenger in the vehicle, Gerald Allan Hilliard, 68, also of Stanley, VA, was not wearing a seatbelt and died at the scene. The Virginia State Police Crash Reconstruction Team and Motor Carrier Unit were called to assist with the crash. The crash remains under investigation.
From Roanoke County Police:On Monday, January 30, at 5:00 a.m., Roanoke County Police were called to the 6600 block of Thirlane Road in reference to a robbery and malicious wounding. One of the two victims was transported to the hospital. Detectives were able to make arrests based on eye witness accounts and surveillance videos. Steven Beckett, 28, Destiny Woolcott, 26, and Brooke Hodges, 23, were taken into custody without incident and are currently held without bond. Police believe the suspects knew the victims and planned the robbery. Drugs were a factor in this incident. Each suspect is charged with 2 counts of Robbery and 1 count of Malicious Wounding.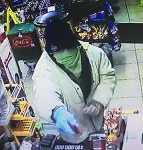 From Roanoke City Police: This morning at 6:27 am officers responded to an attempted robbery at the Star Valley Mini-Mart in the 800 block of Highland Avenue SE. The suspect's picture is attached. He was described as a white male, around 5'8″ with medium build. The suspect entered the store, pointed sunglasses at the clerk, and demanded money. The clerk was physically assaulted, but prevented the suspect from taking money from the cash register. The clerk was not seriously hurt. The suspect left on foot. No firearm was involved. Anyone with information can call the RPD tip line at 540-344-8500. Callers can choose to remain anonymous. Anonymous text messages can be sent to 274637 [Crimes]. Please start any text message with the keyword "RoanokePD:" to ensure that it's properly sent. The investigation is ongoing.

From the National Weather Service: 
A flood warning remains in effect until 5:00 pm EST for Roanoke, Salem and Roanoke County.  200 pm EST, runoff from heavy rain during the morning continues to collect in area rivers and creeks, and has pushed several out of their banks, resulting in minor flooding. Some rivers that are experiencing minor flooding in spots are the Roanoke River, Catawba Creek and Mason Creek. Rivers in the warned area are expected to crest during mid afternoon, with water levels receding thereafter. Some locations that will experience flooding include Roanoke, Salem, Vinton, Catawba and Bent Mountain.
Obey all road closures and avoid driving in areas where water covers the road. Keep children away from storm drains, culverts, creeks and streams. The flow of water is extremely strong after heavy rain and can sweep children away. When it is safe to do so, please send your reports of flooding, including mudslides or flooded roads, to the National Weather Service by calling toll free at 1-(8 6 6) 215-4324.
Update from the Botetourt County Sheriff's Office: The missing juvenile reported to the Botetourt County Sheriff's Office on January 21, 2017 has been located and returned home safe. The Botetourt County Sheriff's office was able to develop a lead on a possible location of the juvenile on Sunday January 22, 2017. This led Botetourt Deputies to contact Albemarle County Police Department who assisted in identifying a suspect who Botetourt Deputies believe assisted juvenile in disappearing. At approximately 8:00 pm on Sunday the juvenile was located at a home in Albemarle County. A suspect was placed in custody by Albemarle County Police on a Botetourt County warrant for contributing to the delinquency of a minor. The suspect is identified as Garret Fitzgerald Coffman of Charlottesville VA. He is currently being held in the Albemarle Charlottesville Regional Jail.
Previously: The Botetourt County Sheriff's Office is looking for a missing teen. Melanie Pritts, 15, of Troutville, was last seen Friday night. She's 5'5" and about 115 lbs. Deputies say she told friends she was heading south. Pritts may have a long-haired black and white cat with her as well. If you know Melanie Pritts' whereabouts, you're asked to contact the Sheriff's office at (540) 473-8631.

Within the last hour the Roanoke County Police has received three calls for service in reference to an attempted fraud. The citizens are getting calls from a male subject identifying themselves as an employee of Appalachian Electric Power (AEP). They are advising the person called that they area past due on their power bill and that if they do not pay by pre-paid cards their services will be cancelled immediately resulting in their power being cut off.   We want to alert the community that AEP and no other utility company would ever demand any payment in this manner. If anyone has any information on this incident they should call the Roanoke County Emergency Communication Center at (540) 562-3265.