Web Staff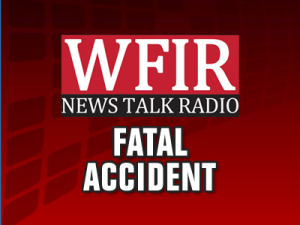 NEWS RELEASE: At 6:53 p.m. on Wednesday (Sept. 21), Virginia State Police responded to a two-vehicle crash on Route 674 (Ridge Ave.) one mile south of Route 669 (Huckleberry Rd.). A Ford farm tractor pulling a corn chopper was traveling south on Route 674 when it was struck in the rear by a 2022 Nissan Pathfinder. The driver of the tractor, Charles R. Cregger, 59, of Crockett, Va., was ejected from the tractor and died at the scene. The driver of the Nissan, Chasity D. Jones, 25, of Rural Retreat, Va., sustained minor injuries in the crash. She was not wearing a seatbelt. Charges are pending. The crash remains under investigation.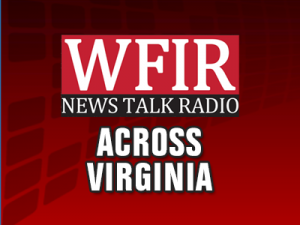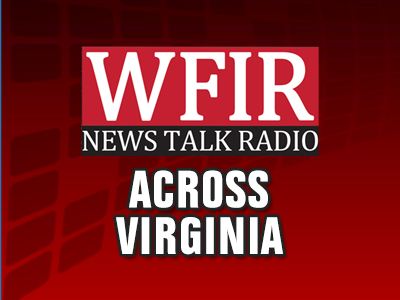 CHARLOTESVILLE, Va. – The final two defendants in a four-man robbery team that threatened both an Albemarle County woman and a Charlottesville man at gunpoint pleaded guilty Tuesday in federal court.
Corey Raymont Kinney, 48, and Quincy "Boosie" Brock, 27, both of Charlottesville, pled guilty to one count each of brandishing and possessing a firearm during a crime of violence. Brock also pled guilty to committing Hobbs Act robbery.
Adrian Chevarr Anderson, 39, and Markel Corevis Morton, 43, previously pleaded guilty to participating in the two robberies.
"Reducing violent crime in the Western District of Virginia is a cornerstone of this United States Attorney's Office and we will continue to work with our local, state, and federal law enforcement partners to investigate and prosecute those who participate in violent, criminal behavior," United States Attorney Christopher R. Kavanaugh said today. "These individuals showed blatant disregard for the well-being of others and for that they were held accountable."
"Addressing violent crime in our communities remains a top priority for the FBI. Through our partnership with the Albemarle County Police Department and the United States Attorney's Office in the Western District of Virginia, we were able to remove four violent criminals from the community who will face significant sentences for their crimes," said Stanley M. Meador, Special Against in Charge of the FBI's Richmond Division. "Individuals with knowledge of violent crimes occurring in their communities are encouraged to contact law enforcement immediately -either call 911, your local police/sheriff, FBI Richmond at 804-261-1044, or send info to tips.FBI.gov."
"The Albemarle County Police Department remains committed to collaborating with our local, state, and federal law enforcement partners, like the United State Attorney's Office and the Federal Bureau of Investigation. This commitment to cooperation is vital to keeping the citizens, residents, and visitors of Albemarle County safe," stated Colonel Sean Reeves, Chief of Police for Albemarle County.
According to court documents, Morton recruited Brock, Anderson, and Kinney to rob a local drug dealer with a promise to split $50,000 in cash he believed to be hidden in the drug dealer's apartment in Albemarle County.
In August 2021, Brock, Anderson, and Kinney forced entry into the apartment and held a female victim at gunpoint as both the apartment and the female victim's car were searched. During the robbery, Brock, Anderson, and Kinney took the victim's phone and other personal items but did not find the $50,000.
When they returned empty-handed, Morton insisted they locate the drug dealer's cash stash at a second location on Prospect Avenue in the City of Charlottesville. All four men were armed with firearms when they drove to the second location and stole a safe containing approximately $50,000. As they were leaving the apartment, Brock and Morton were intercepted by a man who was standing outside and they pointed their firearms at him before fleeing the scene.
The Albemarle County Police Department and the Federal Bureau of Investigation led the investigation of the case.
Assistant U.S. Attorneys Heather L. Carlton and Ronald M. Huber prosecuted the case for the United States.
This case is part of Project Safe Neighborhoods (PSN), a program bringing together all levels of law enforcement and the communities they serve to reduce violent crime and gun violence, and to make our neighborhoods safer for everyone. On May 26, 2021, the Department launched a violent crime reduction strategy strengthening PSN based on these core principles: fostering trust and legitimacy in our communities, supporting community-based organizations that help prevent violence from occurring in the first place, setting focused and strategic enforcement priorities, and measuring the results.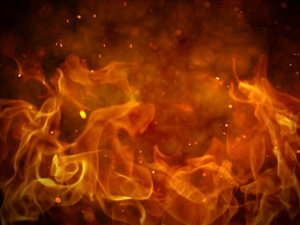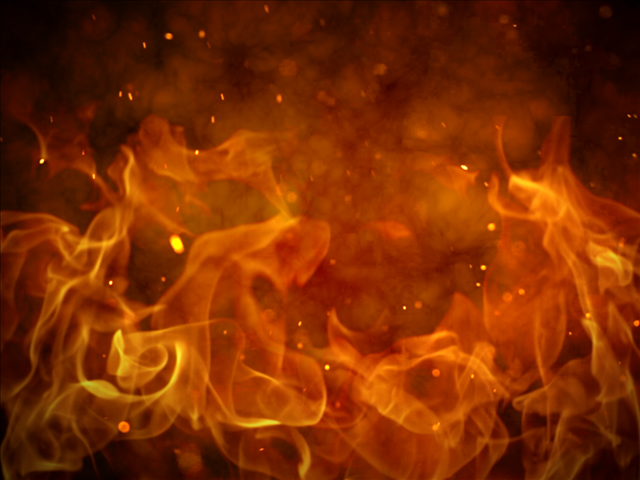 The Salem Fire & EMS Department responded to a structure fire at 423 9th Street Sunday morning at approximately 3:35 a.m. Four occupants were inside the building at the time, and all were able to escape without injury.The first units arrived within six minutes of receiving the call and found heavy fire and smoke coming from the rear of the structure. An attached porch and several vehicles were on fire on the exterior of the property and firefighters quickly discovered that the flames had extended inside the building. The next  arriving personnel stretched a fire hose into the structure and found heavy fire in the attic area.
The fire was brought under control in approximately 30 minutes, but the building did sustain heavy fire and smoke damage and several vehicles were damaged. Approximately 26 personnel from the Salem Fire & EMS Department (Truck 1, Engine 2, Engine 3, Medic 801,Medic 802, Medic 803, Battalion 1 & Fire Medic 1) and the Roanoke Fire & EMS Department(Ladder 5, Engine 13 & Battalion 2) responded to the call. The Salem Fire Marshal's Office is currently investigating the fire to determine and exact cause. Currently, there is no damage estimate.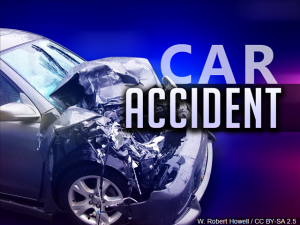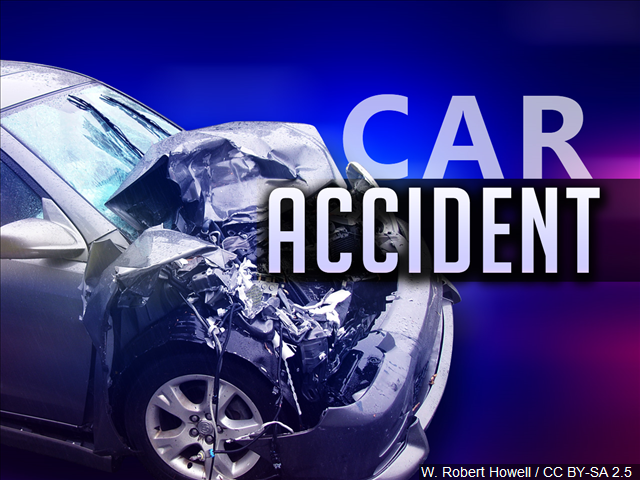 Virginia State Police are investigating a crash in Henry County involving a Henry County school bus and another vehicle. The crash occurred at 8-15 a.m. on River Road. There were two minor injuries on the bus and the driver and passenger of the other vehicle involved were transported to the hospital in Martinsville.
Charges are pending on the driver of the vehicle that struck the bus.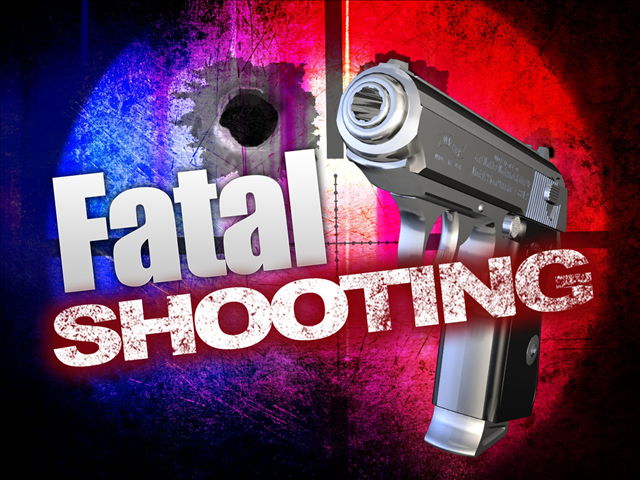 From Roanoke Police Department – On September 17, 2022 at approximately 11:40 p.m., Roanoke Police were notified by the City of Roanoke E-911 Center of a person with a gunshot wound in the 1500 block of Shamrock Street NW. Responding officers located an unresponsive juvenile male outside of a residence with what appeared to be a critical gunshot wound. An officer provided aid until Roanoke Fire-EMS personnel arrived and transported the juvenile male to Carilion Roanoke Memorial Hospital. The teen succumbed to his injuries a short time after his arrival at the hospital.
 
Preliminary investigation indicates this incident was accidental/self-inflicted in nature. We are working with the Medical Examiner's Office, and the results of their investigation will determine an official cause of death. Further details are limited at this time. This remains an ongoing investigation. Anyone with information about this incident is asked to call (540)344-8500 and share what you know. You can also text us at 274637; please begin the text with "RoanokePD" to ensure it's properly sent. Both calls and texts can remain anonymous.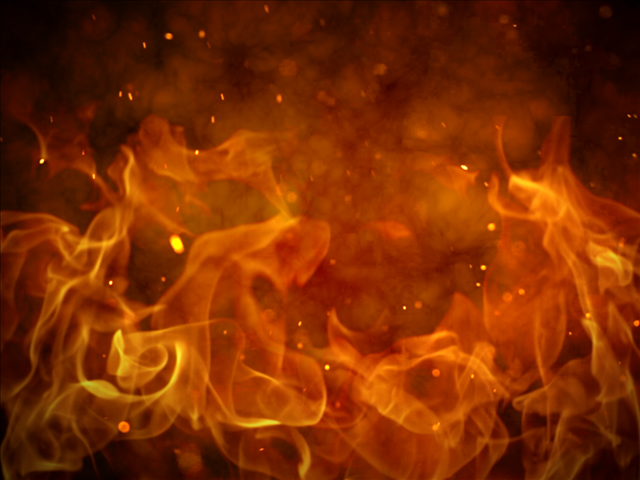 ( Update 9/20 4pm:)  The Roanoke County Fire Marshal's Office reports that the fire
from Sunday morning in the 4700 block of Fort Lewis Church Road remains under investigation and
that the identity of the deceased male is Harry Cunningham Harris who was 82 years old.
(Previously)  The fire on Fort Lewis Church Road remains under investigation at this time. The fire did result in one adult male fatality. The single occupant of the home died at a local hospital. Damage estimates are $75,0000.00.
From Roanoke County Fire and Rescue – (Roanoke County, VA—September 18, 2022) Roanoke County Fire and Rescue responded at approximately 4:57 a.m. on Sunday, September 18, 2022 to the 4700 block of Fort Lewis Church Road, in the Fort lewis area, for the report of a residential structure fire. First arriving crews from Station 9 (Fort Lewis) found a two-story wood frame structure that was heavily involved in fire. Neighbors advised the crews that there was possibly someone still in the house. The crew made entry into the house on the rear of the structure and found one subject that they rescued from the burning building. Crews treated the patient on-scene and transported them to a local hospital with life-threatening injuries. The house is a total loss. The fire was under control in approximately 60 minutes. The Roanoke County Fire Marshal's Office is on scene to investigate a cause.
NEWS RELEASE: Investigators with the Bedford County Sheriff's Office Vice/Narcotics Unit, with the assistance of the United States Marshal's Service, conducted a drug round up resulting in the arrest of eight individuals. The following individuals were charged and arrested on a series of charges consisting of Distribution of Illegal Narcotics, or Possession of Illegal Narcotics, within the County of Bedford:
Bruce Skelton of Bedford – Possession of a controlled substance schedule I or II
Timothy Fizer of Bedford – Distribution of a controlled substance schedule I or II
Jonathan Sorber of Huddleston – Distribution of a controlled substance schedule I or II
Jackie Meador of Vinton – Distribution of a controlled substance schedule I x 4
John Channey of Staunton – Distribution of a controlled substance Schedule I or II x 2
Ameral Mckee of Vinton – Possession of a controlled substance schedule I or II
Jack Evans of Bedford – Distribution of a controlled substance schedule I or II x 4
Mackton Saunders of Lynchburg – Distribution of a controlled substance I or II
A ninth subject has been charged and is currently wanted: George Perdue of Bedford – Possession of a controlled Substance schedule I or II (Not InCustody / Warrant still outstanding)
With the exception of Perdue, all of these subjects have been taken into custody.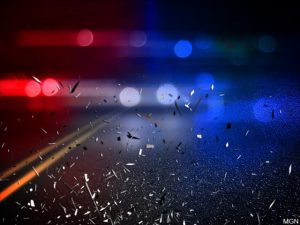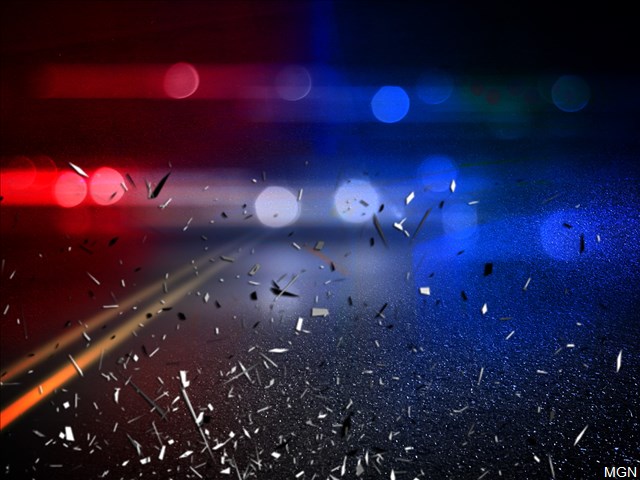 NEWS RELEASE: FRANKLIN COUNTY, Va. – Virginia State Police is investigating a single-vehicle crash, which resulted in a fatality.  The crash occurred Friday, (Sept 16) at 6:15 p.m. on Route 615, five miles east of Route 220 in Franklin County.
A 1989 Toyota pickup truck was traveling east on Route 619, when the vehicle ran of the right side of the roadway and overturned; striking a tree.
The Toyota was driven by Nolan Dean Young, 20, of Callaway, Va.  Mr. Young was not wearing his seatbelt and died at the scene.
Alcohol is believed to be a factor in the crash.  
The crash remains under investigation.
TSA NEWS RELEASE: ROANOKE, Va.—Transportation Security Administration (TSA) officers stopped a Roanoke County man with a loaded handgun in his carry-on bag yesterday (Sept. 14), just one day after they caught a Pulaski County, Va., woman with a loaded gun in her carry-on bag.
Wednesday's catch of a loaded 9mm gun marks the seventh gun detected by TSA at theRoanoke-Blacksburg Regional Airport so far this year. This is the highest number of guns caught at the airport in a single calendar year with three months remaining in 2022.
The TSA officer who was staffing the checkpoint X-ray monitor on Wednesday spotted the weapon among the man's carry-on items as they entered the checkpoint X-ray machine. TSA alerted the police who confiscated the handgun and cited the now detained traveler on a weapons charge. The man told officials that he forgot that he had his loaded gun with him.
The Vinton, Va., man now faces a stiff federal financial civil citation for bringing a loaded gun to a security checkpoint.
"Firearms are not allowed at a security checkpoint at any airport," said Robin "Chuck" Burke, TSA's Federal Security Director for the airport. "We are proud of our officers for ensuring prohibited items are not making it through checkpoints. We much prefer that travelers adhere to checkpoint protocols and either pack their firearms properly and declare them or leave them at home."
TSA has details on how to properly travel with a firearm posted on its website.
Bringing a gun to an airport checkpoint carries a federal civil penalty becauseTSA reserves the right to issue a civil penalty to travelers who have guns and gun parts with them at a checkpoint. Civil penalties for bringing a handgun into a checkpoint can stretch into thousands of dollars, depending on mitigating circumstances. This applies to travelers with or without concealed gun carry permits. Possession of a concealed carry permit isn't permission to carry a firearm onto an airplane. The complete list of civil penalties is posted online. Additionally, if a traveler with a gun is a member of TSA PreCheck®, that individual will lose their TSA PreCheck privileges.
Firearm possession laws vary by state and locality and passengers should do their homework to make sure that they are not violating any local firearm laws. Travelers should also contact their airline as they may have additional requirements for traveling with firearms and ammunition.
Firearms caught by TSA officers at the ROA Airport checkpoint, 2016 to 2022
Year
2016
2017
2018
2019
2020
2021
2022

(As of 9/14/22)

Guns caught at ROA checkpoint
6
3
6
5
1
5
7
Last year TSA officers detected 5,972 guns at security checkpoints nationwide and 86 percent of them were loaded.
###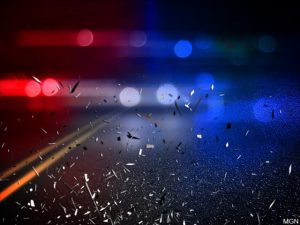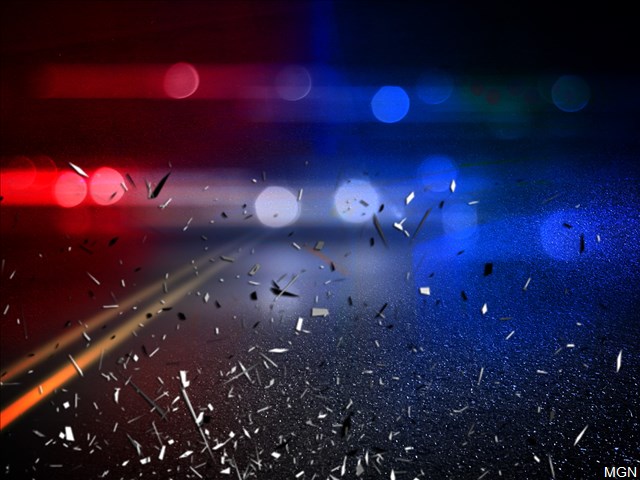 State police say a motorcyclist they were pursuing died in a head-on crash with a truck late Tuesday night on US 29 between Lynchburg and Danville. Troopers say 37-year-old James Holley of Graham, North Carolina attempted to elude them by driving south in the northbound lanes when he collided with the semi. Police say they were attempting to stop Holley for reckless driving.
NEWS RELEASE: PITTSYVANIA, Va. – Virginia State Police is investigating a motorcycle pursuit, which ended with a fatal crash.  The crash occurred on Tuesday, (Sept 13) at 11:41 p.m. on Route 29, one tenth of a mile south of Route 29 business in Pittsylvania County.
The traffic pursuit began when a Virginia State Police Trooper in Campbell County on Route 29, attempted to stop a Suzuki GSXR 600 for Reckless Driving.  The Trooper activated his emergency equipment and the motorcycle refused to stop and sped away.  The pursuit continued into Pittsylvania County, where the motorcycle crossed into the northbound lanes of Route 29.  The motorcycle was traveling south in the northbound lanes at a high rate of speed, when it struck a 2018 International tractor-trailer, head-on.
James Lee Holley, 37, of Graham, NC, drove the Suzuki.  Mr. Holley was wearing his helmet and died at the scene.
The driver of the tractor-trailer was not injured and the roadway was closed for an extended period due to a fuel leak from the truck.
The Virginia State Police Crash Investigation and Motor Carrier Teams responded to assist with the crash investigation.
The crash remains under investigation.