Web Staff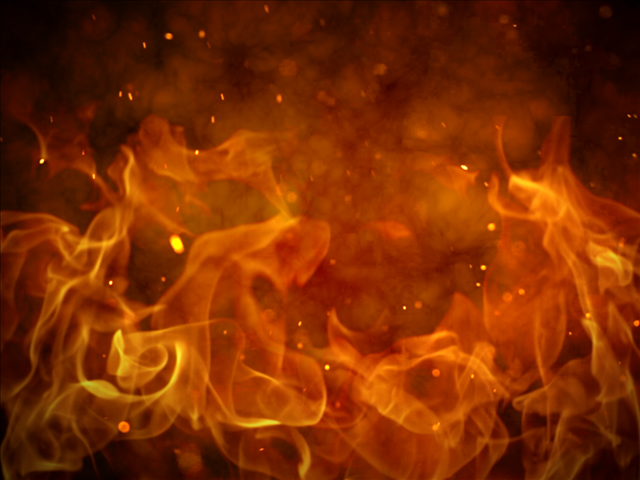 (From Roanoke County PD 5/31 3pm) At this stage of the police investigation, it appears that Lewis Lambert killed the male juvenile then committed suicide. Lewis Lambert was a person of interest in an arson investigation in Roanoke City. The Roanoke County Police Department is working alongside the Roanoke City Arson investigators to provide them with any and all evidence collected from the scene to assist in their investigation
From Roanoke County Fire-EMS 5/26/23: This morning at 3:30 a.m., Roanoke Fire-EMS was dispatched to a residential structure fire on the 800 block of Rorer Ave SW. A few moments later, Roanoke Fire-EMS was dispatched to the 30 block of 14th St SW for another residential structure fire. The fires were quickly brought under control by responding
personnel.
An investigation by the Fire Marshal's Office determined that both fires were incendiary, and that they were connected. A person of interest in these incidents was identified as one of the two deceased individuals who were discovered this morning at the McAfee Knob trailhead parking lot in Roanoke County.
This is an ongoing investigation. Anyone with information about these incidents is asked to call either the Fire Marshal's Office Tip Line at (540) 853-2406 or the Roanoke Police Department at (540) 344-8500 and share what you know. You can also text RPD at 274637; please begin the text with "RoanokePD" to ensure it is properly sent. Both calls and texts can remain anonymous.
Posted on 5/25/23 from Roanoke County Police: Officers responded at approximately 6:00 a.m. Friday to the McAfee Knob trailhead parking lot on Catawba Road where two deceased males were located. This is an active investigation and no further information is available at this time. Police believe there is no danger to the public. As police conduct their investigation, parking in the trailhead parking lot will be reduced. Hikers are encouraged to make use of the McAfee Knob Trailhead Shuttle which operates from the I-81 Exit 140 Park & Ride Lot. They can visit www.mcafeeshuttle.com.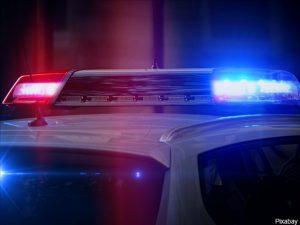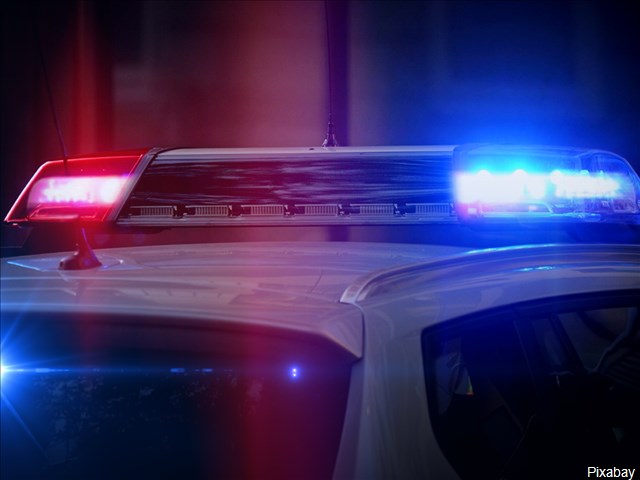 Virginia State Police is investigating a vehicle verses bicycle crash, which resulted in a fatality. The crash occurred Thursday, (May 4) at 10:10 p.m. on Route 220, one tenth of a mile north of Route 619 in Franklin County.A 15-year-old male was riding his electric bicycle in the southbound right lane on Route 220, when the bicycle was struck by a 2005 Honda Accord which was traveling south in the right lane on Route 220. The operator of the bicycle was identified as Micah Meggs, 15, of Rocky Mount, Va. Mr. Meggs died at the scene.The driver of the Honda was not injured.The crash remains under investigation.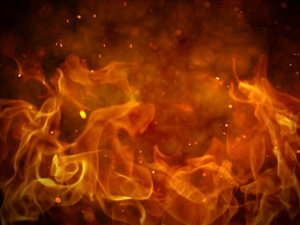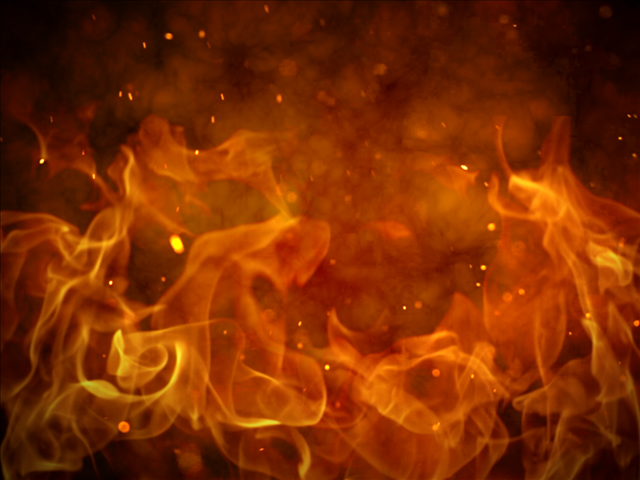 (update) The Roanoke County Fire Marshal's Office estimates the total damages of this fire at $41,800. The injured firefighter has been released from the hospital. This fire remains under investigation.
Roanoke County Fire and Rescue responded at 11:05 p.m. on Tuesday, April 25, 2023 to the 100 block of Highland Road, in the Town of Vinton, for the report of a residential structure fire. First arriving crews from Station 2 (Vinton) found a two-story wood frame structure that was fully involved in fire. Witnesses confirmed the structure was an abandoned home and no one was inside. That fire then caught an adjacent abandoned two-story wood frame home on fire. No one will be displaced as no one was living in either house. One firefighter was transported to a local hospital with non-life-threatening injuries. The fire was brought under control in approximately one hour. We appreciate the assistance of multiple units from Roanoke Fire and EMS on this call. The Roanoke County Fire Marshal's Office is on scene and reports that the fire is under investigation and both houses will be a total loss. A dollar estimate of damages will be available later.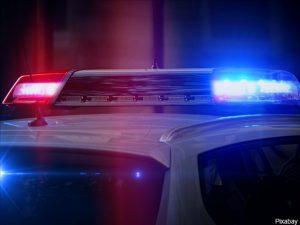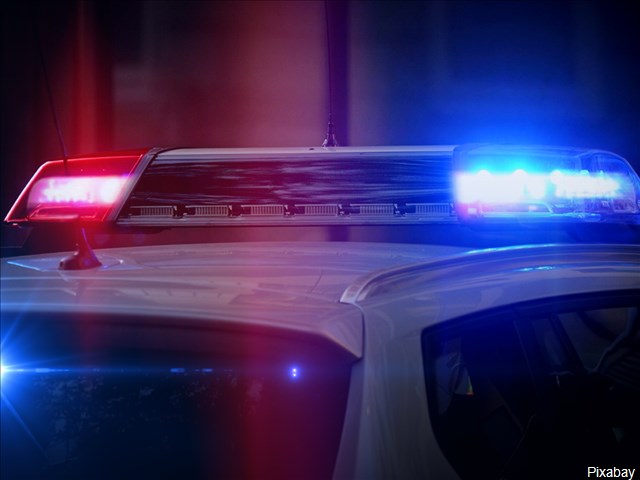 A Roanoke City man has been taken into custody and charged after remains were found in a burning vehicle last week in Bedford County. The victim has been identified as 20-year-old Ethan Bert of York, Pa. According to the Bedford Commonwealth's Attorney, police in Florida arrested 29-year-old Joseph Walker and charged him with second-degree murder. Bert and Walker are believed to have known each other.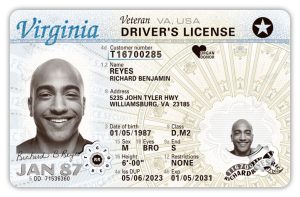 RICHMOND –  The Virginia Department of Motor Vehicles (DMV) is releasing a refreshed design of Virginia driver's licenses and ID cards.
The new credentials incorporate the next generation of enhanced security features that are resistant to counterfeiting and illustrate the beauty of iconic Virginia imagery. While the current credential offers a view of the outside of the Virginia State Capitol, the new card takes Virginians inside for a look at the magnificent rotunda dome. Nature lovers will spot in the new design the Eastern Tiger Swallowtail butterfly, Virginia's official insect, and the American Dogwood, the state flower.
"The attractive design elements are actually layers of state-of-the-art security features," said DMV Commissioner Gerald Lackey. "Virginians can count on their DMV to provide secure credentials that stand the test of time."
Some features remain the same as the previous cards issued since 2009. Banner colors are distinct for rapid recognition. The driver's license banner is blue, and the ID card banner is green. Driver's licenses and ID cards for adults are still horizontal and cards issued to those under age 21 are vertical for easy identification.
Those applying for a new license or ID card, REAL ID, or a renewal or replacement will receive the new design. Cards featuring the prior design will remain valid until the expiration date.
See Additional card designs below: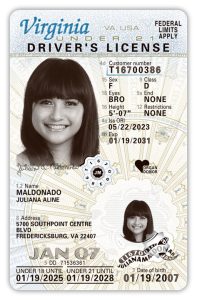 Under 21 Driver's License, Non-REAL ID Compliant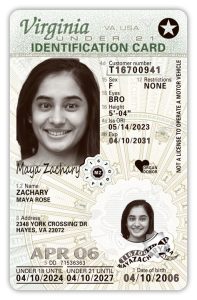 Under 21 Identification Card, REAL ID Compliant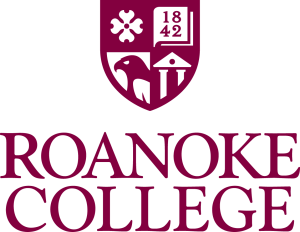 Roanoke College today unveiled a new brand platform that includes a fresh logo and updated messaging, representing and celebrating a new era for the 181-year-old institution.
The new logo and communications will be deployed across the College's many platforms, including on-campus signage, merchandise, print publications and a redesigned website that will be completed in late summer.
The new branding, which includes a refreshed color palette, typography, patterns, graphics and writing voice, were established in partnership with Ologie, an award-winning marketing and branding agency, and informed by extensive market research with all of Roanoke College's audiences.
"We know our story resonates with all kinds of people and holds true to who we've been, who we are and who we are becoming," Roanoke President Frank Shushok Jr. said. "The sum of experiences, interactions and communications at Roanoke shapes how students engage, how alumni remember and participate, and how faculty and staff deliver on our promise and vision. There is so much to be proud of at Roanoke!"
A new shield logo, the most visible representation of the new branding, is inspired by key elements of the school's values, history and goals: The dogwood flower represents the Commonwealth of Virginia, the College's Lutheran heritage, and our tree-filled campus, including its designation as a 2019 Tree Campus USA. The school mascot, the maroon-tailed hawk, occupies the lower left quadrant as a symbol of natural beauty and campus spirit. This is balanced by the founding year and, in the lower right quadrant, a detail of the Administration Building that represents the school's architecture and rich history.
"Yours, Roanoke" is the message at the heart of the new communications. The approach is designed to share Roanoke's story and convey what makes the College unique for every Maroon. The brand reinforces several core concepts:
· Roanoke students go on to lead lives of purpose and discover meaningful careers;
· Roanoke's location in Salem, the Roanoke Valley and the BlueRidge Mountains is unique and offers abundant and remarkable learning opportunities;
· Roanoke graduates are part of an international network of Maroon alumni; and
· Roanoke is Yours – unique for every single Maroon.
"Our brand tells the world who we are, what we do and why we do it," said Melanie Wine Tolan, vice president for marketing and communications. "With almost 200 years of history, we have powerful stories from alumni, students and faculty to share in new ways. Our goal is to draw people in to learn how Roanoke College students turn their personal experiences into their purpose and help meet our society's most pressing needs. I'm proud of the team that worked with input from the Maroon community to produce our new creative work."
The new branding launch includes town hall sessions for faculty and staff, as well as a lunchtime celebration on the Back Quad for the entire campus community. The celebration includes games, music and the debut of Roanoke's new food truck, which will serve refreshments.
"The food truck's branding provides for a sense of place," Ben Marks, director of auxiliary services, said. "You can see the Blue Ridge Mountains and the Roanoke Valley in the design. There's the iconic Rooney the maroon-tailed hawk image, the truck's colors and the rally cheer, 'Here We Go… Maroons!' My hope is that the food truck adds to our school spirit and Maroon pride, and that it is agile enough to meet the needs of any number of campus events, in addition to those of the broader community."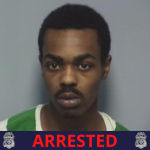 UPDATE: Roanoke Police have arrested Isaiah C. Baldwin, 20 of Roanoke, and charged him with Second Degree Murder regarding this homicide investigation.
Baldwin was identified as a suspect in the early stages of the investigation. The warrant was obtained overnight and officers immediately began searching for him. He was taken into custody earlier today by the U.S. Marshals Capital Area Regional Fugitive Task Force without incident. He was transported to the Roanoke Police Department to speak with detectives and then was remanded into the custody of the Roanoke Sheriff's Office.
(previously) A man is dead following a reported shooting near the 7/11 in the 14 hundred block of Grandin Road in Southwest Roanoke. No suspects were found on scene last night and no arrests have been made.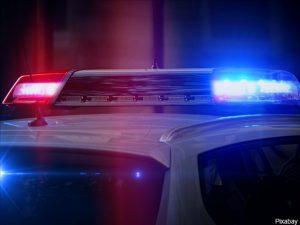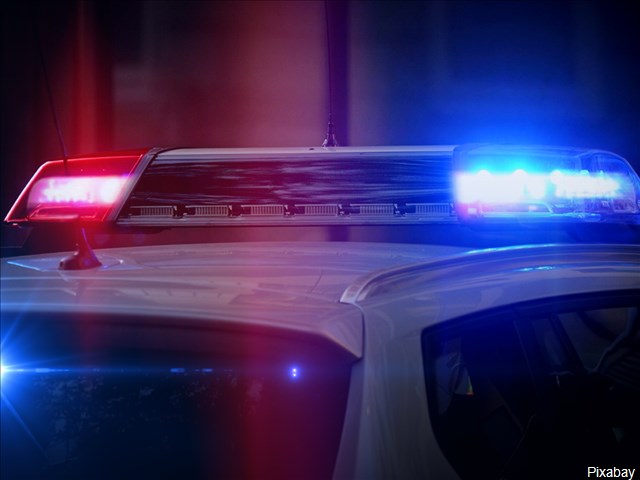 A suspect has been taken into custody without incident following a six hour stand off  in the 1600  block of 16th Street in Southeast Roanoke.. William L. Nichols, 53 of Roanoke, was taken into custody and existing warrants from our jurisdiction were served. Mr. Nichols does have warrants from other jurisdictions as well.Thank you to everyone who assisted us by sharing information and avoiding the immediate area while officers worked. Officers will continue to be in this area to finish up the investigation, but all roads are now open.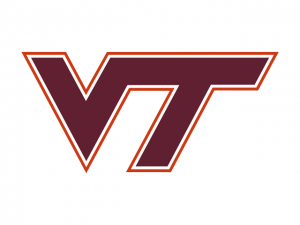 For the first time in program history, the Virginia Tech women's basketball program had two athletes selected in the WNBA Draft Monday night with Kayana Traylor and Taylor Soule each hearing their names called.
Traylor was selected with the 23rd overall pick by the Chicago Sky in the 2023 WNBA Draft.
After spending three years at Purdue, Traylor has suited up for the Hokies in each of the last two seasons, starting 40 of 68 games and averaging 10.7 points per game. This past season she started 29 times, recording a season-high of 25 points at UVA and she tallied her first career double-double against Longwood with 11 points and 10 rebounds.
Traylor scored 12.2 points per game in NCAA Tournament helping the Hokies reach the Final Four for the first time in program history. In Dallas, she scored 17 vs. LSU.
Virginia Tech forward Taylor Soule was selected with the 28th overall pick by the Minnesota Lynx.
Soule spent her undergraduate career at Boston College, prior to transferring to Virginia Tech as a graduate student. During her time at Boston College, she received All-ACC honors three times, most notably Second Team her Senior year. Throughout her four seasons with the program, she accumulated over 1,500 points.
The West Lebanon, New Hampshire native made an immediate impact at Tech on and off the floor. She was named to the Cheryl Miller Award Watch List, Preseason All-ACC and Wooden Award Watch List prior to the season.
She started all 36 games and scored in double figures 20 times, including topping 20 on three occasions. Soule recorded three double-doubles on the season and earned ACC Second Team, and 2023 ACC All-tournament Second Team honors.
The duo become the seventh and eighth Hokies to be selected in the WNBA Draft and the third and fourth since 2019.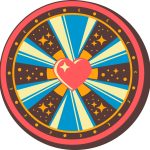 The lack of a stormwater permit and the need for more preparation at its new home off US 221 has led to the cancellation of FloydFest 2023.  Tickets purchased for this year's festival can be rolled over to next year or they will be refunded, with that decision needed by May 5. Sam Calhoun, Chief Operating Officer for Across the Way Productions, says the music and outdoors festival vows to return in July 2024 to what it calls "Festival Park."
Floydfest has been canceled after issues were brought to light back in late March. See the full information in the image below.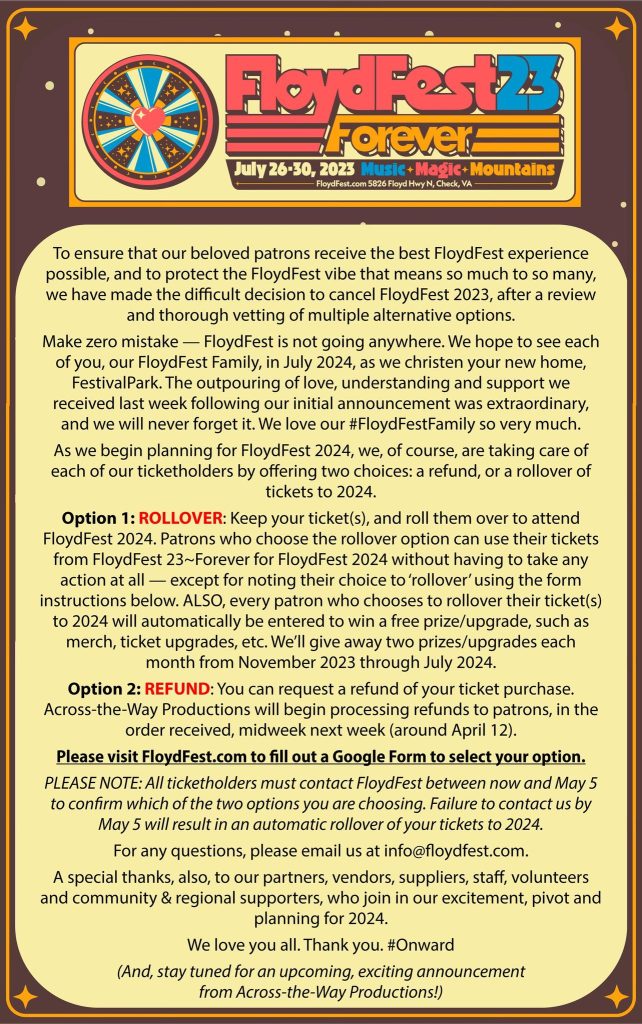 Posted on 3/29/23 — Permitting and logistical factors" at the new FloydFest site on US 221 – FestivalPark – is not currently viable for a 2023 festival. Across the Way Productions says it is exploring other options for that same weekend in July and will have more information to make public on April 6th. Sam Calhoun is with ATW; he says the permitting issue is with "one state agency" – not with Floyd County or VDOT on site improvements that might be needed.
(FF release) Due to final permitting and logistical factors beyond our control, the new FloydFest site, FestivalPark, is not currently viable for a 2023 festival, and we are currently exploring all options. We will be back with more information on April 6.
Make zero mistake — FloydFest and its future are strong, and this we do know: We will see each of you, our FloydFest Family, in July 2024, as we christen your new home, FestivalPark. More information will be announced next week.
Very few 'independent' music festivals exist these days. Our patrons, our memories, this 'music, magic and mountains,' this community, our collective anticipation for future FloydFests, are what keep each of us going, and we don't take that lightly.
We are risk-takers by nature and trade. We don't settle for status quo, because each of us deserves this annual gathering filled with love, magic, surprise, release and recharge. So, we balance pushing the boundaries of imagination and creativity with sustaining this annual gift we all give to each other: FloydFest.
Looking outward and inward, "FloydFest" is exactly what we all need this year. To boot, we have embarked on a paramount project: to make good on building all of us a forever home where we will celebrate life, love and living for decades to come. This dual mission hits deep for each of us. And thus, the news we received this week hits even deeper: