Web Staff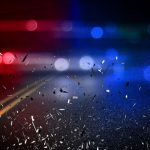 NEWS RELEASE:  Virginia State Police Senior Trooper W.I. Davis is investigating a single vehicle crash which resulted in a fatality.  The crash occurred Sunday (Sept 8) at 12:32 a.m. on Whitmell School Road, 3 miles north of Mt. Crossroad in Pittsylvania County.
A 1996 Ford F-150 pickup was traveling north on Whitmell School Road, when the vehicle ran off the left side of the roadway, struck an embankment and overturned.
The Ford was driven by Cody Lee Barber, 19, of Dry Fork, Va.  Mr. Barber and two other passengers, which were riding in the passenger area of the vehicle, were not wearing seatbelts and were injured.  They were transported to Danville Sova Health Medical Center.
Three individuals were riding in the bed of the truck and were ejected. One was transported to Danville Sova Medical Center.  Another was taken by helicopter to Roanoke Memorial Hospital with life-threatening injuries.  The third, De Andre Najee Smallwood Davis, 19, of Danville, Va. died at the scene.
Speed and alcohol are believed to be a factor in the crash.  Charges are pending.
Senior Trooper Davis is working to obtain more information on the passengers involved in the crash.
The information in this release is all that is available at this time.
The crash remains under investigation.
NEWS RELEASE: The rising cost of college is a concern for all college-bound high school students and their families. In an effort to bring more clarity and transparency to our pricing, today Randolph College announced a reduction of approximately 35 percent in our tuition, room, and board. Tuition will drop from $40,521 to $25,000, and room and board will decrease from $13,580 to $11,000.
 "The cost to attend Randolph College after grants and scholarships is already competitive with all of Virginia's top colleges and universities, both public and private," said Randolph President Bradley W. Bateman. "Today's change will narrow the gap between our 'sticker price' and what students and their families actually pay for a Randolph education."
The change will begin with the fall 2020 incoming class, and the College is working to ensure there will be no negative impact on current students' net tuition and fees.
"The personalized approach to college education that Randolph students enjoy is a transformative experience," Bateman said. "At a small college like ours, everyone is seen; everyone is important; everyone has a part to play. Randolph is a community that welcomes every student, and the opportunities that a Randolph education provides are limitless.
"But as college costs continue to rise, private colleges are viewed by many as overpriced and available only to a select few," he added. "As a result, our message isn't getting through to some families, who understandably won't even consider a college whose advertised price seems well out of their reach."
The fact is that for most private colleges, this "sticker price" is just a starting point. Most private colleges practice a "high-tuition/high-discount" model, offsetting high tuition costs with large financial aid packages. In fact, most private colleges only charge half of their "sticker price" after the financial aid packages have been awarded.
But most families don't know this—and as a result, the admissions process tends to favor families with the knowledge, time, and resources to navigate the system. Randolph believes this model is both unfair and unsustainable. By resetting tuition, room, and board to be closer to what families actually pay for a Randolph education, the College is doing its part to change it.
"With this tuition, room, and board reset, and our generous financial aid policies, our message is simple," Bateman said. "If you're interested in a high-quality education at a place where every student gets personalized attention from outstanding professors, Randolph College can make that kind of education affordable for your family. We offer a lifetime of opportunity at a very affordable price."
The news of this price reset is just one of many exciting things happening this year at Randolph. In addition to a major technology upgrade this summer, the College has made numerous other improvements on campus. The gymnasium received extensive renovations, and the stadium turf and tennis courts were refurbished. In addition, Randolph looks forward to the ongoing renovation of the athletic building over the coming year. The M.F.A. program continues to grow dramatically and is drawing talented students and esteemed faculty from all over the nation. The College also added a new data science minor, and thanks to a grant from the Endeavor Foundation, began a new college transition program for first-years this summer.
"There is much going on, and even more to be proud of here at Randolph," Bateman said.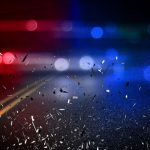 NEWS RELEASE: Virginia State Police Trooper N.A. Keister is investigating a two vehicle crash which resulted in a fatality.  The crash occurred Thursday (Sept 5) at 3:45 p.m. on Route 29, two tenths of a mile north of Route 29 Business in Pittsylvania County.
A 2017 Peterbilt 330 transport truck was traveling south on Route 29, when it ran off the right side of the road and struck the guardrail.  The Peterbilt then crossed the southbound lanes, then ran through the median and struck a 2014 Nissan Rogue; which was traveling north on Route 29.
The driver of the Nissan was identified as Josephine Gee, 63, of Chatham, Va.  Ms. Gee was wearing her seatbelt and died at the scene.
The information for the driver of the Peterbilt is not available at this time and charges are pending.
The crash remains under investigation.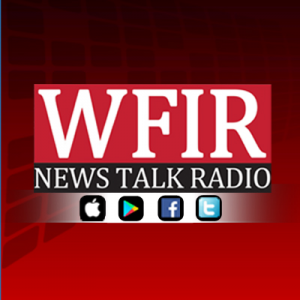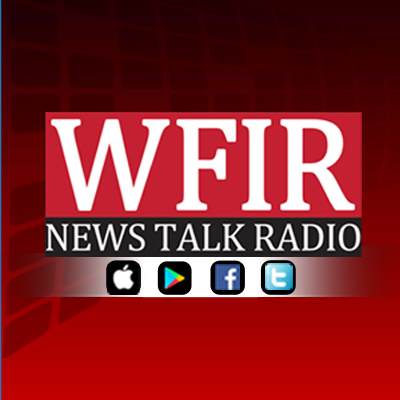 NEWS RELEASE: The Lynchburg Police Department is investigating a report of a malicious wounding on Chambers Street last night.
On September 5, 2019 at 9:51 p.m., officers responded to the 400-block of Chambers Street for a report of a malicious wounding. One male had suffered a non-life threatening injury to his foot. He gave a description of a suspect who officers identified and detained near the scene.
After further investigation, officers determined the man had shot himself in the foot and gave false information about a suspect. Ronnie Eugene Moore III, 27, of Lynchburg, was charged with filing a false report to police, possession of a stolen firearm, and possession of firearm by a convicted felon. He is being held in the Lynchburg Detention Center without bond. Linda Hardin, 40, of Lynchburg, is charged with filing a false report to police. She was released on bond.
This is an ongoing investigation. Any additional information will be released as an update to this news release.
Anyone with information about this incident is asked to contact Det. Miller at (434) 455-6160 or Crime Stoppers at (888) 798-5900. Enter a tip online at http://p3tips.com or use the P3 app on a mobile device.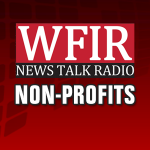 An organization now serving our area wants to help students with education challenges get a fair shot at a productive life by enabling parents to find services they need. WFIR's Rob Ruthenberg has more:
UPDATED NEWS RELEASE:  The Vinton Police Department has charged a man in connection with the Robbery at CVS Pharmacy, 1022 Hardy Rd, Vinton that occurred on August 31, 2019.  Joshua Garland Lamb, a 30-year-old resident of Roanoke has been charged on September 4, 2019. He is charged with two (2) felonies: robbery and use or display of a firearm in a commission of a felony.
PREVIOUS: Vinton, VA – The Vinton Police Department is currently investigating a robbery of the CVS Pharmacy located at 1022 Hardy Road in Vinton.  Police were called to the store on Saturday August 31, 2019 at 1339 hrs.  Witnesses state the suspect is white male approximately 6'-3" tall,very thin build, wearing a white and gray striped long sleeve shirt with "Camo" shorts.  The suspect also had a cloth over his face. Once entering the store, the suspect walked to the pharmacy, and demanded narcotics.  No weapon was displayed, nor was a weapon mentioned by the suspect when he demanded the drugs.  A small amount of pharmaceuticals were taken as a result of the robbery.
​The suspect may have been operating a small brown SUV, possibly a Kia.  The suspect vehicle may also have the windshield wipers stuck in the upright position.  
Anyone with information is asked to contact the Vinton Police Department at
The matter remains under investigation and no further information is currently available for release.
FROM LYNCHBURG POLICE: We have received several reports of romance scams over the past few weeks. In these scams, the scammer poses as an interested party and will befriend the victim by saying nice things. The scammer slowly gains the victim's trust and starts asking for small favors such as a little money or a gift card or for the victim to forward a package for them. It then escalates to larger and larger sums and gaining personal information about the victim, including SSN and banking information. The scammers always promise the money is for things like a phone bill, a plane ticket, medical bills, or an emergency to keep talking to the victim. There is always another excuse or another disaster. If you don't know someone, it's a good idea to verify them in person before giving them anything – including money or gift cards. If you think you've been the victim of a scam, please reach out to us at (434) 455-6041. Below are some tips on keeping yourself safe from scammers.
NEWS RELEASE: Delegate Sam Rasoul (D-Roanoke City) condemns today's announcement that Norfolk Southern will layoff roughly 130 Roanoke workers. "I am shocked and deeply disappointed to hear about Norfolk Southern's plans right after Labor Day," said Rasoul. "Aside from financially harming families and creating a severe economic blow to the Roanoke Valley, this decision shows a blatant disregard for Roanoke's role in helping to build the railroad in our region."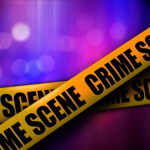 A half dozen people are in custody after a standoff Monday with Roanoke County Police. Most are charged with obstruction after a search warrant was issued in the 5800 block of Santa Anita Terrace Drive a little north of the airport. A Roanoke man is charged with a weekend robbery at the Clipper Mart, and the other five face obstruction counts.
NEWS RELEASE: Monday morning, officers of the Roanoke County Police Department were conducting follow up investigation related to the armed robbery reported in the 5600 block of Williamson Rd on Saturday, August 31. A s a result of the investigation, officers came into contact with the vehicle believed to have been used in the offense at a residence in the 5800 block of Santa Anita Terrace. Officers were able to make contact with one subject that was located near the vehicle while another subject fled into the residence. Police subsequently determined that other wanted subjects were located inside and were refusing to come out.
Roanoke County SWAT was activated and negotiators were eventually able to make contact with everyone inside. As a result of the investigation the following charges have been placed:
Dustin Lee Lewis (33) of Roanoke-Robbery; Use/Display a firearm while committing robbery; Possession of a firearm while a convicted felon
Tyler Jordan Griffith (25) of Salem- Obstruction
Hunter Dylan Hall (21) of Vinton – Obstruction; Capias out of Montgomery County
Nicholas Stuart Bennett (32) of Vinton-Obstruction
Aubriana Wright (22) of Hardy -Obstruction; Contempt of Court out of City of Salem
Candace Rae Clark (21) of Martinsville-Obstruction
The Roanoke County Police Department continues to investigate this incident and wish to thank the public for their assistance. Anyone with additional information is encouraged to contact the Roanoke County Police Department at 562-3265.
—
Police say the standoff is connected to a weekend armed robbery not far away. The incident happened Saturday morning at the Clipper Mart on Williamson Road when a man walked in and displayed a firearm to demand an undisclosed amount of money.