Web Staff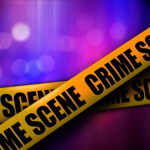 State Police say the Floyd County man charged with firing at a sheriff's deputy – striking him in the hand — then taking off, remains jailed without bond, with more charges pending. Troopers say it happened at traffic stop early last Friday morning, and 34-year-old Samuel Hale of Floyd was later taken into custody after police disabled his vehicle. The deputy was released after hospital treatment.
FROM STATE POLICE: FLOYD, Va. – At the request of the Floyd County Sheriff's Office, the Virginia State Police Bureau of Criminal Investigation (Salem), is investigating an officer involved shooting which occurred Friday morning, October 11, 2019 in Floyd County.
The incident began at 1:17 a.m. when a Floyd County Sheriff's Deputy attempted to stop an older model, blue, Dodge flatbed pickup for suspicious activity.  The pickup truck came to a stop when the deputy activated his lights.  A male driver exited the vehicle and opened fire with a handgun on the deputy; striking the deputy in the hand.  The male then got back into the pickup and fled; a pursuit of the vehicle ensued.
The pursuit continued into Montgomery County on Christiansburg Pike, near Little River Road, where the pickup was disabled.  The driver again exchanged gunfire with officers.  The subject then barricaded himself in the pickup truck and would not comply with the officer's commands to put the weapon down.
With the truck disabled and the subject contained, a Floyd County Sheriff's Office Negotiator was able to open dialog with the subject.  Through this negotiation, the extremely intoxicated subject agreed to put the gun down, and was then taken into custody by the Virginia State Police Division VI Tactical Team.
Samuel Wayne Hale, 34, of Floyd, Va. was treated and released by EMS for minor injuries received during the incident and the arrest.  Hale has been charged with Malicious Wounding of a Law Enforcement Officer and was transported to the New River Valley Regional Jail; where he was held without a bond.  More charges are pending.
The Floyd County Deputy was treated and released from the hospital.
The incident remains under investigation.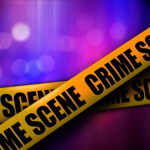 BEDFORD COUNTY SHERIFF NEWS RELEASE: At 10:28 p.m. Monday night Bedford County 911 dispatchers received a call from a female who reported that she had received a text from her husband that he had taken a large amount of medication. The caller said she and her husband, Ralph Saunders were separated and he lived on Conner Lane. She also advised that he said that he would shoot the first person who arrived at his residence. Bedford County Sheriff's Office TACT Team, Negotiators and Bedford County Fire and Rescue units were dispatched.
After arriving at the residence, deputies made contact with Saunders who refused to cooperate. On several occasions Saunders walked out on the front porch made gestures to the deputies and would go back into the house. At 12:03 a.m., Saunders opened a bedroom window yelled out, pointed his shotgun and discharged it. At 12:35 a.m., Saunders exited the house, unarmed, through the front door and walked towards his vehicle. At this time deputies took Saunders into custody on an Emergency Custody Order and transported him to a local hospital. At this time several criminal charges are pending against Ralph Saunders. This was the first call law enforcement had been called to this residence.
NEWS RELEASE: Roanoke County Fire and Rescue responded at about 10:30 a.m., on Tuesday, October 15, 2019 to the 7800 block of Bending Oak Drive, which is located in the Catawba/Masons Cove area, for the report of a vehicle fire that was 20 feet from a house. First arriving crews from Catawba found heavy fire and smoke showing from a pick-up truck and a single-story house on fire as well. The fire was brought under control in about an hour. There were no injuries. The home was occupied by a single adult male who was able to escape. Units from Catawba, Masons Cove, Hollins, Cave Spring, Fort Lewis and the City of Salem responded to the fire.
The structure fire is determined to be accidental, due to an accidental vehicle fire too close to the residence. One male and a dog are displaced but staying with family in the area. The estimated damages are $50,000.00.
Attorney General Mark Herring says Mountain Valley Pipeline has agreed to pay a civil penalty of $2.15 million for violating environmental regulations. And MVP agrees to submit to court-ordered and court-supervised compliance with environmental protections.
NEWS RELEASE: RICHMOND (October 11, 2019)—The Commonwealth of Virginia has reached an agreement with Mountain Valley Pipeline, LLC that will force the company to submit to court-ordered and court-supervised compliance with environmental protections, impose additional layers of independent, third-party monitoring on the project, and require the payment of a significant $2.15 million civil penalty. The agreement will resolve the lawsuit filed in December 2018 by Attorney General Mark R. Herring on behalf of the State Water Control Board and the Virginia Department of Environmental Quality, and includes the following key terms:
Places MVP under court-ordered and court-supervised compliance with the State Water Control Law, Stormwater Management Act, Erosion and Sediment Control Law, the state-issued Clean Water Act Section 401 Water Quality Certification and all other applicable environmental laws for the duration of construction, adding additional layers of tough oversight and accountability. Any future violations would be a violation of both applicable environmental laws and a court order, which carries much more significant consequences.
In court filings, MVP stated that it planned to challenge the validity of the Section 401 Certification issued by the State Water Control Board. If MVP had succeeded, construction would have continued but all the conditions and environmental protections the Board placed on the project would have been wiped away. This agreement locks MVP into the terms of the certification issued by the Board, and MVP waives any right to contest the previously filed suit.
MVP will have to spend its own money for enhanced monitoring of erosion control measures throughout the project and for new monitoring of fisheries and wildlife in work areas. Independent, third-party auditors, who must be approved by DEQ, will make bi-weekly assessments to ensure that best management practices are being used and that erosion and sediment controls are installed and functioning properly.
MVP must immediately confirm that it is in compliance with all applicable provisions of environmental laws, including remediation of previously identified instances of alleged noncompliance.
MVP must pay a $2,150,000 civil penalty that will support ongoing environmental protection and enforcement activities in Virginia. By comparison, the West Virginia Department of Environmental Protection recently resolved similar allegations for just $266,000.
If any future violations occur, MVP will have to immediately clean up the damage and restore the site at its own expense, and will be subject to an expedited process for imposing significant financial penalties of a predetermined amount.
Advance notification to DEQ of any land-disturbing activity in or around each waterbody or wetland.
The Commonwealth retains the ability to pursue any necessary remedy to protect public health or the environment during construction, and the Commonwealth can recover its costs for enforcing any provision of the consent decree.
"This is one of the most significant financial penalties ever imposed in Virginia for this kind of case, and more importantly, we have secured significant new monitoring, supervision, and enhanced standards for the duration of the project," said Attorney General Herring. "This resolution really sets a new standard for resolution of environmental damages cases in Virginia. By utilizing the consent decree approach of the EPA under the Obama Administration, we were able to quickly secure a major civil penalty, force significant concessions, and impose important environmental, health, and safety protections on the project that may not have been attainable if this had gone to trial."
"This consent decree significantly strengthens our ability to ensure MVP is meeting its environmental responsibilities," said DEQ Director David Paylor. "The decree stipulates that MVP will be automatically fined for any violations of the terms of this agreement with the Commonwealth of Virginia, while also imposing a significant fine for past noncompliance."
In December 2018, Attorney General Herring, DEQ, and the State Water Control Board filed suit against MVP, LLC alleging environmental violations in Craig, Franklin, Giles, Montgomery, and Roanoke Counties, particularly violations that occurred during significant rain events. The suit alleged that MVP violated the Commonwealth's environmental laws and regulations as well as MVP's Clean Water Act Section 401 Water Quality Certification by failing to control sediment and stormwater runoff resulting in impacts to waterways and roads. The matter was referred to the Office of Attorney General by the director of DEQ after numerous inspections identified violations at multiple construction sites.
In accordance with state law and State Water Control Board regulations, the settlement has been approved by Gov. Ralph Northam, Attorney General Herring, and DEQ Director Paylor and will now be subject to 30 days of public comment before being submitted to the Circuit Court of Henrico County, the circuit in which the suit was filed.
NEWS RELEASE: Governor Ralph Northam today announced a statewide drought watch advisory for the Commonwealth of Virginia. A drought watch is intended to increase awareness of current conditions that are likely to precede a significant drought event. Localities, water suppliers, self-supplied water users, and all citizens are encouraged begin preparations for a potential drought.
According to the Virginia Drought Monitoring Task Force, a work group coordinated by the Virginia Department of Environmental Quality (DEQ) representing state and federal agencies, the primary factors contributing to the current drought advisory are low precipitation amounts across the state since July, low stream flows (affecting aquifers, lakes, and soils), and low groundwater levels in observation wells compared to previous October levels.
"More than half of our Commonwealth is currently experiencing a water deficit, which can have lasting agricultural, economic, environmental impacts," said Governor Northam. "While water conservation activities during a drought watch are generally voluntary, we encourage localities and individuals across Virginia to heed this warning and take necessary steps to monitor their water usage."
The next stage after a drought watch is a drought warning, which indicates that a significant drought event is imminent. If a drought warning is issued, water conservation and contingency plans that are already in place—or prepared during a drought watch—would begin.
"Higher temperatures and less consistent precipitation patterns driven by climate change are making extreme weather like droughts more prevalent around the world, and Virginia is no exception," said Secretary of Natural Resources Matthew J. Strickler. "Governor Northam and our administration are taking steps to monitor and mitigate drought impacts and address the causes and symptoms of climate change."
Additionally, 36 localities in Virginia have issued open air burn bans. Individuals are encouraged to check the Virginia Department of Forestry's map for the latest information on active burn bans and contact their locality for further details on outdoor burning restrictions.
"Fortunately, Virginia's vigilant task force, ongoing monitoring program and cohesive regional water resource plans are in place for this very situation, to help raise awareness across the Commonwealth and mitigate potential impacts to citizens, water suppliers, and their customers," said DEQ Director David Paylor.  
Throughout the drought watch advisory, localities, water suppliers and self-supplied water users in all areas are strongly encouraged to take voluntary steps to protect current water supplies.
Minimize non-essential water use.
Review or develop new local water conservation and drought contingency plans and take actions consistent with those plans.
Share information as broadly as possible.
Continue monitoring the condition of public waterworks and self-supplied
water systems in partnership with the Virginia Department of Health.
Impose water restrictions when consistent with local water supply conditions.
Aggressively pursue leak detection and repair programs.
Statewide information on current drought conditions is available on the DEQ website.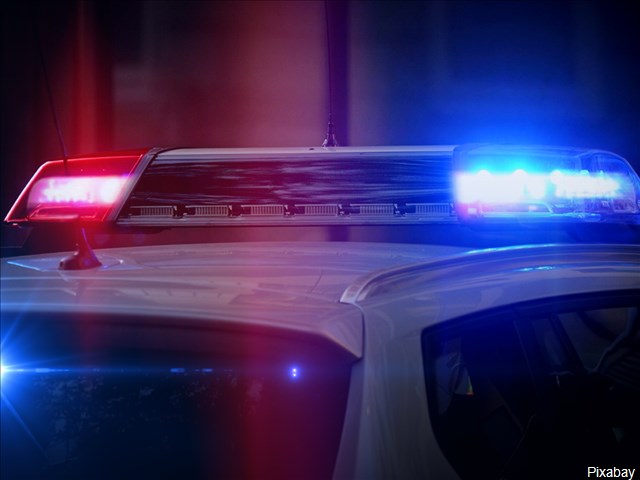 From Roanoke Police Department:From Roanoke Police On October 10, 2019 at about 7:30 pm, Roanoke Police responded to a report of a body found in the wooded area along the 1500 block of Wasena Avenue SW. Arriving officers located a deceased female in the wooded area. Roanoke Police are working with the Medical Examiner's Office to confirm the identity of the female, as well as the cause of death. This is an ongoing investigation. Anyone with information about this incident is asked to call (540)344-8500 and share what you know. You can also text us at 274637; please begin the text with "RoanokePD" to ensure it's properly sent. Both calls and texts can remain anonymous.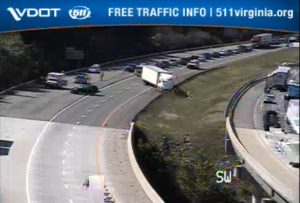 UPDATE: All lanes are open once again, but it will take a while for the miles of backed-up northbound traffic to resume normal speeds.
PREVIOUS: On I-81 at mile marker 141 in the County of Roanoke, motorists can expect delays due to a tractor trailer accident. The North left shoulder, left lane, and right shoulder are closed. Traffic backups are approximately 4.5 miles.
PREVIOUS: On I-81 at mile marker 141 in the County of Roanoke, motorists can expect delays due to a tractor trailer accident. All North lanes are closed.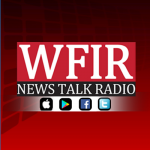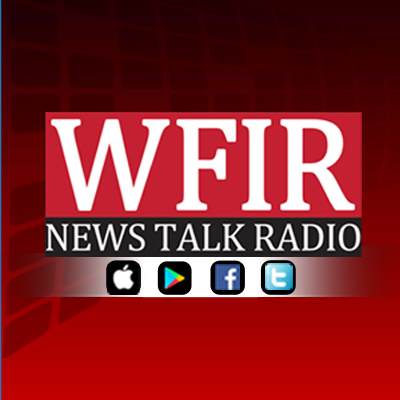 NEWS RELEASE: Blue Ridge Parkway officials announced today the reopening of the Parkway from milepost 106 to milepost 112 near Roanoke, Virginia. This section of parkway was closed on Friday, September 6 due to hazardous driving conditions caused by settling of subsurface material under the roadway.     Patching of the hazard areas has been completed and the road is back open for travel. Funding to complete full restoration of this portion of the motor road is anticipated in 2023 or later.
Parkway officials would like to thank local residents and parkway travelers for their patience during this process.
Remember, before planning travel on the Parkway, always check the Parkway's Real Time Road Map for potential closures at https://go.nps.gov/ParkwayRoads.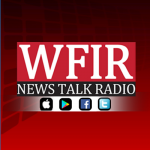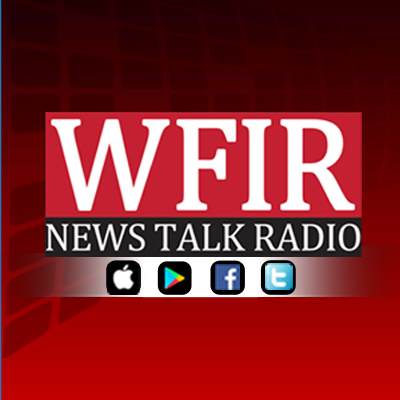 NEWS RELEASE: The Dumas Hotel Legacy, Inc and other local organizations will protest the VIRGINIA MANICIPAL LEAGUE and its member governments support of corporate greed, limiting reasonable gun legislation, eminent domain use, "dirty money" in politics, immigration reform, and limited access to the ballot box. The groups include:
REPRESENT ROANOKE VALLEY
DUMAS LEGACY CENTER (URBAN RENEWAL/RACIAL EQUITY)
PRESERVE SALEM
YOUR VOTE YOUR VOICE, INC.
POOR PEOPLE'S CAMPAIGN SWVA
These groups will be protesting the consequences of local government that is often more responsive to corporate agendas and not to the "everyday citizens". The groups are representing efforts to purchase the Dumas Hotel, stop the Mountain Valley Pipeline, Voting Rights, Immigration Reform, Removing "Dirty Money" from politics, and promoting social justice in general.
The joint protest will occur over the next three days of the VML conference and end with a special effort to highlight the Governor's compromising relationship with Dominion Energy (primary sponsor of this week's conference). Governor Northam is scheduled to speak on Tuesday morning.
The Dumas Hotel Legacy, Inc. will highlight recent revelations that the City of Roanoke, Carilion, Virginia Tech and the Higher Education Center have been working to incorporate the Higher Ed Center "campus" aka Henry Street into the "Carilion/Virginia Tech Innovation Corridor. Your Vote Your Voice, Inc. will be coordinating a voter registration campaign effort over the three
NEWS RELEASE: The Henry County Sheriff's Office has been conducting an ongoing investigation into the manufacturing and distribution of marijuana.  On October 4, 2019 the Henry County Sheriff's Office VICE and Street Crimes Units executed a narcotics search warrant at 8030 Virginia Ave., Bassett, VA.
Upon the execution of the search warrant, an indoor marijuana growing operation capable of producing millions of dollars worth of marijuana was discovered.  The unoccupied home was found to be solely used for the illegal cultivation of marijuana.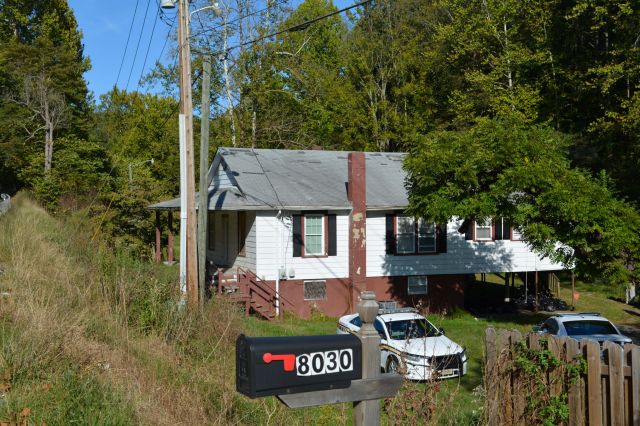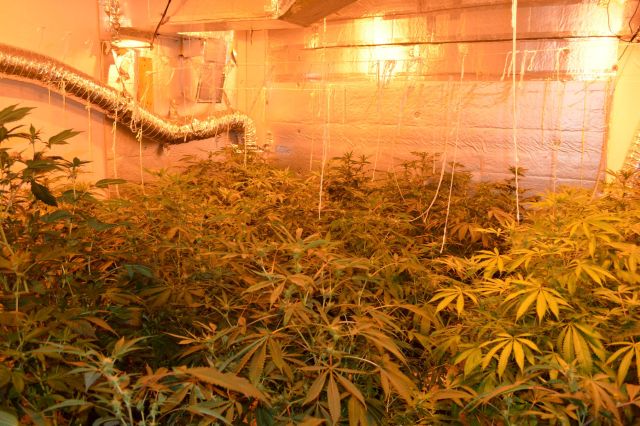 (Photos: Henry County Sheriff's Office)
The home had been converted into a greenhouse environment complete with elaborate, sophisticated grow light systems, heating and cooling systems, hydroponic fertilization systems, carbon dioxide enhancers and ventilation systems. The home also contained equipment used in the harvesting and processing of marijuana.
During the course of the investigation, 409 marijuana plants in varying stages from seedling to recently harvested were seized along with approximately 20 pounds of marijuana buds that were ready for distribution.
The approximate street value of the narcotics is in excess of 1.3 million dollars.
Through the course of the investigation it was discovered that the home belongs to an individual who is believed to live in Miami Florida.  The Sheriff's Office is working to locate the owner at this time.  This matter remains under investigation.
Anyone having information pertaining to this or any other narcotic trafficking operations is asked to contact the Henry County Sheriff's Office at (276) 638-8751 or Crimestoppers at 63-CRIME (632-7463).  The Crimestoppers Program offers rewards up to $2500.00 for information related to crime.  The nature of the crime and the substance of the information determine the amount of reward paid.