Web Staff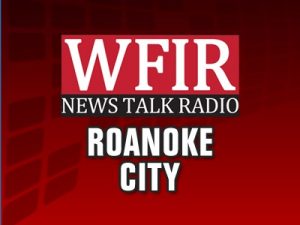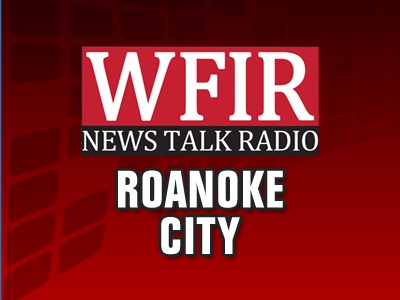 From Roanoke City: For the ninth year in a row, properties located in the City of Roanoke have experienced strong growth in value. Total values of real estate in the City of Roanoke are approaching $10 billion. Based on the preliminary real estate assessment performed by the City, market values of properties in the City have increased by nearly 10% over last year's values. This increase is led by the performance of multi family residences, which increased in market value by 15% year over year. The strength of this market can be seen in projects under construction such as the multi million-dollar re-development of the former Sheraton Hotel site in Northwest Roanoke and projects currently working their way through the development approval process, including the recently announced project on Orange Avenue – at 768 units, the largest such project in the City's history. It is projected that $112 million in tax revenue will be raised in FY24 from taxes on real estate – slightly under $10 million more than in the current fiscal year.
This increase in revenue helps fund the increasing costs of operating the Roanoke City Public Schools, compensation for the City workforce including police officers and firefighters along with providing the many public services delivered by the City. The City Council will receive a briefing on Tuesday, January 3rd regarding the increase in values and the real estate assessment process as part of its annual budget preparations. Additional information, including the presentation that will be used in the briefing, may be found on the City's website at
https://roanokeva.portal.civicclerk.com/
Upon receipt of their real estate assessment, residents and property owners are encouraged to carefully review the information for accuracy. Property owners may appeal the assessment with Real Estate Valuation by February 1, 2023. Appeal forms may be found online here, in the lobby of the Municipal Building, and in all City libraries. Forms may be returned by mail or in the drop box in the lobby of the Municipal Building at Church Avenue S.W. Roanoke, Virginia 24011
From Henry County Sheriff's Office: On December 29, 2022, Investigators issued six felony warrants on Lucas John Donley, 36, of 1632 Carroll Ave., Roanoke, VA, for sexually assaulting a child.
Investigators have worked tirelessly to locate Donley. On the evening of December 29th, those investigators received information that Donley may have been in Kernersville, NC. Investigators from the Henry County Sheriff's Office worked with the Kernersville, NC Police Department to follow up on those leads.
Officers from the Kernersville Police Department were able to locate Donley. When they approached him, he fled in a vehicle. Donley led law enforcement on a lengthy high-speed pursuit across multiple North Carolina jurisdictions. Donley eventually lost control of his car and crashed in Davie County, NC.
Donley was taken into custody and transported to a NC medical facility to receive treatment for his injuries. Donley will be extradited back to Henry County to be served with the six felony charges. He will also face multiple charges in NC related to the vehicle pursuit.
Sheriff Lane Perry would like to take this opportunity to thank the citizens who provided information, our media partners, and the many agencies who assisted with this investigation, including the Virginia State Police, Franklin County Sheriff's Office, Patrick County Sheriff's Office, the Martinsville-Henry County 911 Communications Center, Kernersville, NC Police Department and the many other North Carolina agencies involved in the pursuit of Donley.
Roanoke fire officials say smoke and flames caused an estimated $2 million in damage at Bimbo Bakeries. That is in the Blue Hills industrial area off Orange Avenue. Crews were summoned to the commercial bakery last night and arrived to find heavy smoke coming from the facility's freezer. They were able to quickly control the flames. Officials say the fire started after nearby welding ignited combustible materials, and three workers were evaluated on site for minor injuries.
NEWS RELEASE: Last night [Wednesday] around 8 p.m., Roanoke Fire-EMS was dispatched for reports of a structure fire at a commercial facility [Bimbo Bakeries]. Arriving crews found heavy smoke upon investigation of the building, and located a fire in the facility's freezer, where it was contained and ultimately extinguished. Three civilians were evaluated on site for minor injuries. No injuries to Fire-EMS personnel were reported. The Fire Marshal's Office has determined that the fire was caused by the ignition of combustible materials from welding nearby, and deemed it accidental. Damages to the structure and its contents are estimated to be $2,000,000.
From Henry County Sheriff's Department: On December 28, 2022, at 6:00 pm, the Martinsville-Henry County 911 Center received a call regarding a child who had been sexually assaulted at the Raceway Inn located at 1044 Memorial Blvd., Martinsville, VA.
Deputies responded to the Raceway Inn and discovered that a 6-year-old child had briefly been left in the care of Lucas John Donley, 36, of 1632 Carroll Ave., Roanoke, VA. When the parents returned, they discovered that Donley had sexually assaulted the child. The parents immediately called 9-1-1, and Donley fled the scene.
Deputies located Donley traveling on Barrows Mill Rd in his blue 2014 Kia Forte. When deputies attempted to conduct a traffic stop on Donley, he fled at a high rate of speed. Deputies pursued Donley East on Rt. 57 towards Pittsylvania County at speeds in excess of 100 mph. During the course of the pursuit, Donley struck a citizen's vehicle, drove into the oncoming lane of travel almost striking several other vehicles, and turned his headlights off while driving at high speeds. Due to the number of citizens traveling on the roadway and the increasing risk to the citizens' deputies determined it was necessary to stop pursuing the vehicle.
Investigators have issued arrest six warrants on Lucas John Donley for the following:
· Felony elude law enforcement
· Aggravated sexual battery
· Forcible sodomy
· 3 counts of Taking indecent liberties with a child by a person in a custodial relationship
Lucas John Donley, 36, of 1632 Carroll Ave., Roanoke, VA, is currently wanted by the Henry County Sheriff's Office. Donley is described as a white male, 5′ 9″, 270 lbs, with brown hair and green eyes. He was last seen in a blue 2014 Kia Forte, Virginia Registration VWM-5364. He was wearing a gray hoodie shirt and jeans.
In addition, Donley was already a registered sex offender on the Virginia State Police Sex Offender Registry.
Anyone with information regarding Lucas John Donley's whereabouts is asked to contact the Henry County Sheriff's Office at 276-638-8751 or Crimestoppers at 63-CRIME (632-7463). The Crimestoppers Program offers rewards up to $2500.00 for information related to crime. The nature of the crime and the substance of the information determine the amount of reward paid.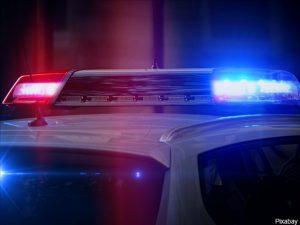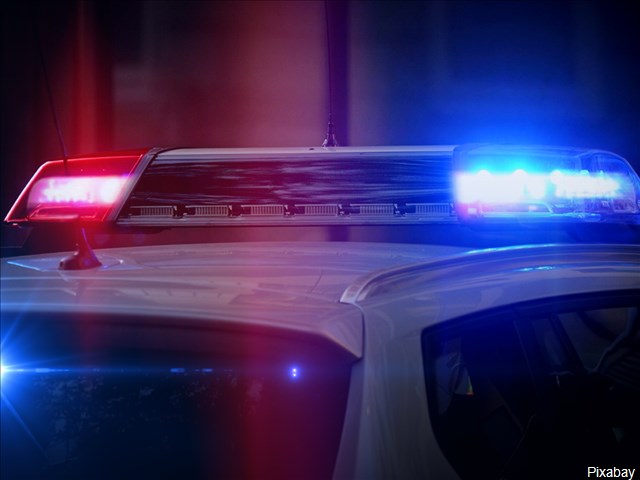 From Virginia State Police: At approximately 1:00 a.m. this morning Virginia State Police Troopers were following up on a crash investigation at a residence in the 400 block of College Avenue, in the Town of Christiansburg. The male occupant of the residence was wanted for questioning in the Hit and Run which occurred on November 9, 2022, on Interstate 81, southbound at the 132-mile marker in Montgomery County. During this investigation, troopers also found the same suspect was also wanted for a felony Hit and Run on November 14, 2022, in Jacksonville, NC. involving a head-on crash with a police officer.
Virginia State Police requested assistance from the Christiansburg Police Department. As officers arrived at the residence, the male suspect was positively identified through a window in the residence, from past encounters with Christiansburg Police Department at the residence. The troopers and officers pulled back to secure the perimeter and called for assistance.
The Virginia State Police Tactical Team and the Virginia State Police Bureau of Criminal Investigation, Salem Field Office Negotiators responded to the scene to assist. At approximately 4:30 a.m., after obtaining a Search Warrant and a Fugitive Warrant, VSP Negotiators hailed the residence asking the subject to exit. Officers made contact with a female subject, which advised the wanted subject was not in the residence. Officers entered the residence with the search warrant, and during the search of the residence, the male subject was found hiding in a back bedroom.
Brandon Lee Pigg, 30, of Christiansburg, Va. was taken into custody without incident and transported to the Montgomery County Jail.
All VSP and CPD units have cleared the scene.
Please contact the jail for a mugshot if needed.
Charges for the November 9th Hit and Run are pending.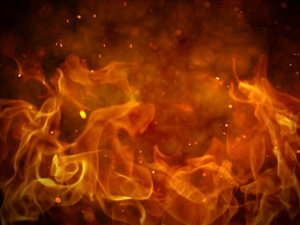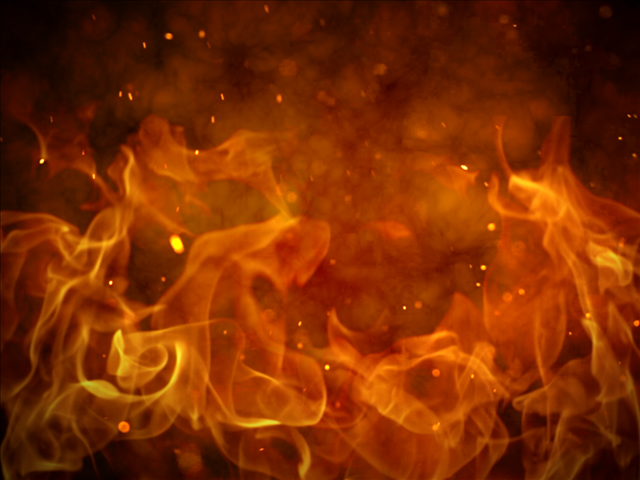 Just before 4:00 p.m. Sunday, Roanoke County Fire and Rescue was dispatched to a structure fire in the 6200 block of Darby Road. The fire was contained quickly. A female was found deceased inside the home. Roanoke County Police was called to the scene and is now conducting a homicide investigation. One person was taken into custody Sunday and has been charged with second degree murder. The identity of the suspect will be released at a later time. There is no additional information regarding the investigation to release at this time.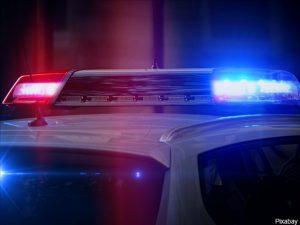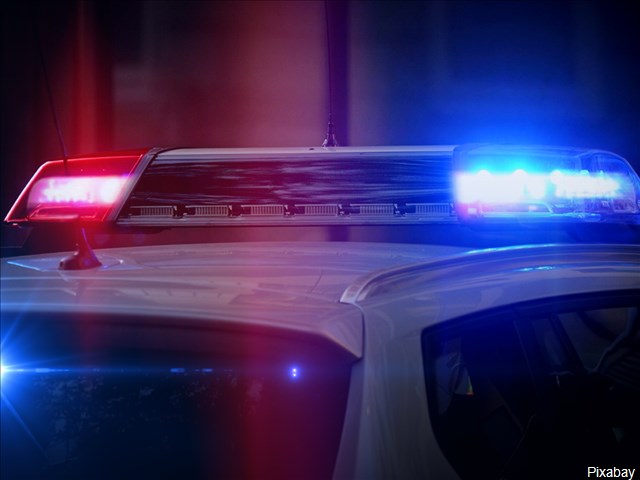 On 12-13-2022 the Bedford County Sheriff's Office responded to a burglary at the Express Tobacco located at 18013 Forest Road. Two masked and gloved males were seen entering the building after smashing the front door. Once inside the two males quickly made away with a large number of cigarette cartons in excess of $50,000. The suspects appear to be operating a white Kia sedan. The Sheriff's Office requests that anyone with information to contact Investigator Ellis at 540-586-4800, dispatch at 540-586-7827 or Central Virginia Crime Stoppers at 1-888-798-5900 or enter your tip online at http://p3tips.com or use the P3TIPS app on your mobile device. Crime Stopper callers remain anonymous and could receive a cash reward up to $1,000.00.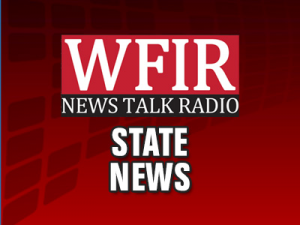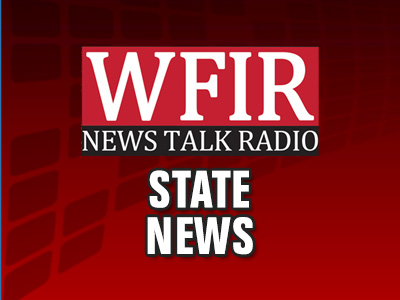 ROANOKE, Va.– A Roanoke, Virginia man who trafficked at least 25 firearms from Virginia, at least nine of which were later tied to criminal activities in other states, was sentenced yesterday to seven years in federal prison.
Jermaine Drummond, 46, pled guilty in August 2022 to two counts of knowingly making a false statement in connection with the acquisition of a firearm and aiding and abetting in the same.
"Illegal guns in the hands of prohibited owners lead to higher levels of violent crime in our neighborhoods. It is a cornerstone of the Department of Justice's public safety policy to keep these guns out of the hands of those who should not have them," United States Attorney Christopher R. Kavanaugh said today. "My Office will continue to vigorously prosecute individuals who threaten the safety of our communities by circumventing the law to supply firearms to violent criminals."
"We will continue to utilize intelligence-driven approaches to eradicate the supply of crime guns to violent offenders," said ATF Washington Field Division acting Special Agent in Charge Christopher Amon. "We will remain on the frontlines alongside our law enforcement partners in the fight to disrupt and dismantle the illegal possession of firearms, which continue to plague our communities with violence."
According to court documents, beginning in 2019 and continuing until June 2020, Drummond, a convicted felon, used non-prohibited individuals to purchase at least 25 firearms for him. Some of those purchases were made from federally licensed firearms dealers, while others were acquired through private transactions. At least nine of these illegally-procured firearms have been recovered in connection with criminal activity in Maryland, New York, and the District of Columbia.
The Bureau of Alcohol, Tobacco, Firearms and Explosives investigated the case.
Assistant U.S. Attorney Kristin B. Johnson prosecuted the case.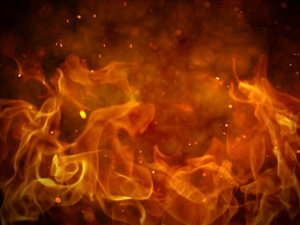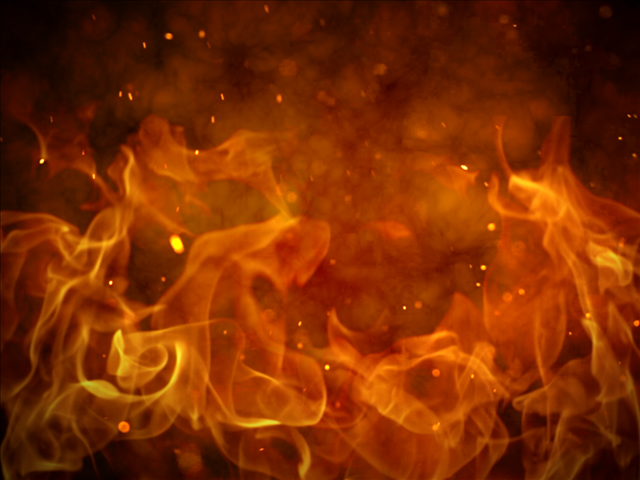 Salem Fire crews responded to a blaze last night at the old Givens Book Store at the corner of East Main Street and North Electric Road. When they arrived on scene, authorities found flames coming out of the building and the roof had fallen in. No one was believed to be in the building at the time of fire. There is no word on a possible cause.Just before 11 p.m., a bulldozer came and began demolishing the building.  It was scheduled for demolition as part of a renovation project on that corner.
The University of Virginia Police Department says UVA received a threatening email today in advance of the planned 3:30 pm memorial service for the three students fatally shot earlier this week. The department says "We are taking all reasonable measures to ensure the safety our our patrons and the security of the facility."
From UVA Police: Around mid-day the University received a threatening email related to today's planned Memorial Service at JPJ Arena. We are taking all reasonable measures to ensure the safety of our patrons and the security of the facility. Please be advised that UVA has enhanced security measures in and near the Arena. At this time, the Memorial will continue as planned. If you see anything suspicious, please notify lawvenforcement or security professionals immediately.