Web Staff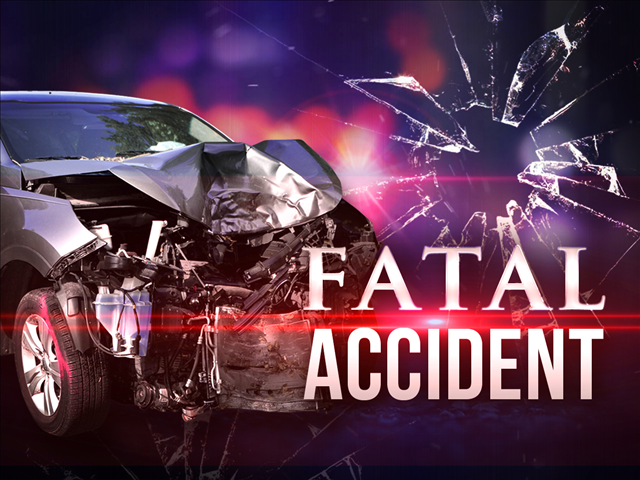 One person is dead after a single-vehicle crash in Floyd County Monday morning, according to Virginia State Police.
Police say the crash occurred at 10:46 a.m. on Route 58, east of Route 780 in Floyd County. Michael Borer, 61, of Ottawa, OH, was driving a 2020 Ford Explorer west on Route 58, when he drove off the left side of the road, hit an embankment, and flipped. His passenger Alicia Borer, 30, was ejected from the explorer during the crash.
Alicia died at the scene. Micheal wasn't injured in the crash.
Investigators with the Bedford County Sheriff's Office along with Virginia State Police, Roanoke City Police Department and Roanoke County Police Department have been working a Narcotic related case involving Christopher Ross Kimberling of the Hardy/Roanoke/Salem area for the last several months. Kimberling is facing several drug and weapon related charges in Roanoke City, Roanoke County, and Bedford County. Several search warrants were executed where a large amount of narcotics, to include approximately 2 lbs of Methamphetamine, Heroin, Cocaine & Fentanyl, Firearms (both legal and stolen), and over $50,000 in cash were seized.
Charges against Kimberling are as follows:
-1 count Possession with the intent to Distribute Methamphetamine
-1 count Possession of Heroin
-1 count Possession of a Firearm by Convicted Felon
-1 count Possession of stolen firearm
This case is still under investigation and several more narcotic related charges are forthcoming.
Anyone with drug information can always contact the Sheriff's Office at 540-586-7827 or you can also use Central Virginia Crime Stoppers at 1-888-798-5900 or enter your tip online at http://p3tips.com or use the P3TIPS app on your mobile device. Crime Stopper callers remain anonymous and could receive a cash reward up to $1,000.00.
We would like to thank everyone for their assistance and information leading to this arrest.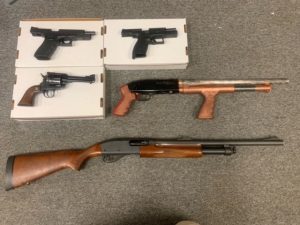 (FOX News) — A Wirtz, Virginia physician assistant is accused of stalking his ex-girlfriend for three days before violently murdering her husband in New York and fleeing the state, according to officials and a local report.
Jacob L. Klein was arrested in Virginia late Friday and is in federal custody on a charge for unlawful flight from prosecution, the Times Union reported Monday. Albany County Sheriff Craig Apple said Klein was expected to be arraigned Monday and would then return to New York, where he faces a charge of second-degree murder.
Klein, 40, is accused of murdering 35-year-old Philip L. Rabadi, who was found "bound and with multiple stab wounds and mutilation to his body" on Wednesday morning when officers responded to his New Scotland, New York, home, Apple said during a press conference related to the arrest. Authorities and loved ones made the gruesome discovery during a welfare check after Rabadi did not show up for work as a physician assistant at a local hospital, according to the report.
Times-Union reported the woman and Klein were once in a relationship, and she did not know Klein had been stalking her before his attack.
New Scotland is located just southwest of Albany.
According to the report, Klein took his own vehicle from his Franklin County, Virginia, home to an Enterprise rental car location in Albany. There, he allegedly swapped cars and began to watch the victim's home and the hospital where both Rabadi and his wife were employed.
Apple described how the woman had already left for work on Wednesday when residential surveillance camera footage showed Rabadi opening the front door to Klein around 7:30 a.m., according to Times Union. Times Union described Rabadi as appearing "to react as if a weapon was brandished."
Apple said police recovered a handgun from the vehicle Klein was driving when he was arrested, but investigators were still tracing the weapon.
Klein reportedly has no prior criminal history and is a U.S. military veteran who has also lived in California and New York.
A potent batch of opioid drugs circulating through the Roanoke region has led to an uptick in overdoses and deaths in recent weeks, according to advocates in the addiction field. In conjunction with the online news source, the Roanoke Rambler, WFIR's Taylor Sherrill has that story.17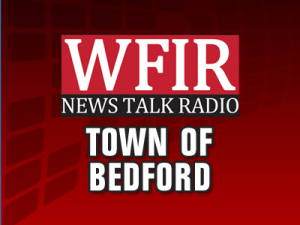 A hazardous materials incident this morning has led to evacuations in Bedford. The Bedford County Department of Fire and Rescue and Bedford Fire Department are on the scene of the incident at the Bedford Wastewater Treatment Plant on Orange Street in Bedford. Authorities say two chemicals were mixed, creating a large amount of chlorine gas. Two people are being treated for non-life-threatening injuries. Nearby residents and businesses in the immediate surrounding area are being evacuated as a precaution.  Downtown Bedford is not affected in this evacuation.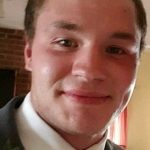 UPDATE 4/15/22: Friends and family have posted on Facebook that 29-year-old Sheldon Stacey has passed away. Police have not released a statement yet. We'll have more details when they become available.
Update 2/18 3 pm: An update for the missing 29-year-old Roanoke County man we've been telling you about. A Facebook post says Sheldon Stacey was sighted this Friday morning around the Arby's in Southeast Roanoke City. He was wearing a bright blue T-shirt, pajama pants, and black shoes – but no coat. The post says he may be acting "erratic" from a mental breakdown. Do not approach him, but call his mother or fiance at 519-6170 or contact the police for assistance. Sheldon Stacy is a white male about 6-1 and 200 pounds with a tattoo on his right forearm
Previous update – The search for a 29-year-old man missing out of Roanoke County continues on Saturday. Sheldon Stacey was last seen Monday evening on Bent Mountain. The AWARE Foundation posted that volunteers are meeting at 7632 Berganblick Lane in Roanoke tomorrow morning at 10 am.
Roanoke County Police is searching for missing 29-year-old Sheldon Lee Stacey. He was last seen by family on Monday at 5:00 pm in the area of Berganblick Lane on Bent Mountain. He is described as a white male, approximately 6 ft tall and 186 lbs. He has brown hair and green eyes. If anyone has seen a person fitting this description, please call the Roanoke County Emergency Communications Center at (540) 562-3265.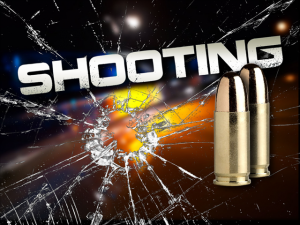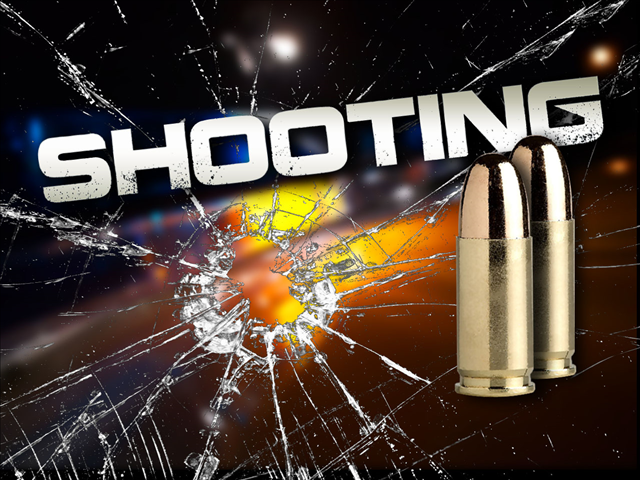 ROCKY MOUNT, Va. (April 14, 2022) – Rocky Mount Police responded to a shots fired call at 3:22 p.m. Thursday afternoon in the area of North Main Street and Circle Drive. Officers were notified that subjects had been shot. Upon arrival, officers discovered that two individuals had gunshot wounds. One gunshot wound victim was transported to Roanoke Memorial Hospital. The second victim was pronounced deceased on site and transported to the medical examiner's office. Authorities have the suspected shooter in custody. It is believed that this is an isolated incident, and the community is not in any danger. The investigation into this incident is ongoing. There are no other known suspects at this time. Responding agencies were Rocky Mount Police Department, Franklin County Sheriffs Office, Virginia State Police, and Franklin County Public Safety.
NEWS RELEASE: On Monday, April 11, at 5:31 p.m., Roanoke Fire-EMS was dispatched to the 500 block of Chestnut Ave NW for a reported structure fire. First arriving units found light smoke coming from the front of the front of the residence, and that the occupants of the home had evacuated to the front yard. Upon investigation, there was light smoke throughout the house, and crews located a fire on the back porch of the home that was spreading into an interior wall. The fire was extinguished and marked under control by 5:50 p.m. The cause of the fire was determined to be improperly discarded smoking materials, and damages to the residence are estimated to be approximately $10,000. No one was displaced.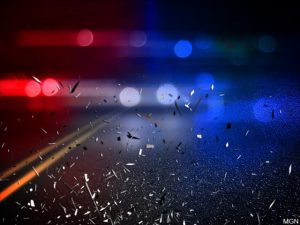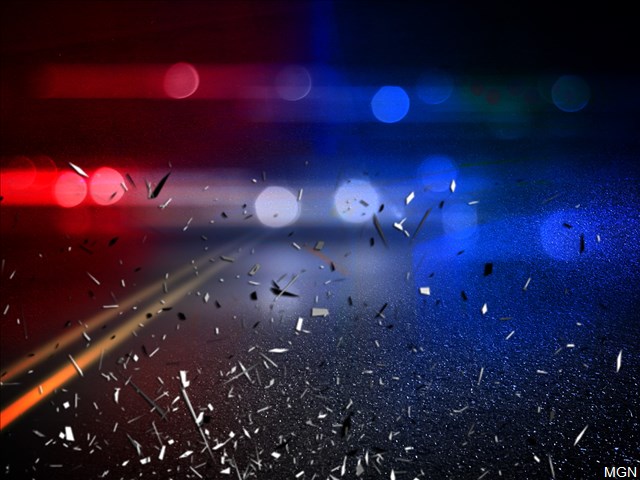 NEWS RELEASE: PATRICK COUNTY, Va. – The incident originated in Halifax County, when a female subjectwas located by Park Rangers inside an unoccupied, unrented cabin in Staunton River State Park.  The female suspect fled the cabin, and was able to get into her vehicle.  She sped away from the scene, pursued by the park rangers.  As the vehicle left the state park, Halifax County Sheriff's Office pursued the vehicle and attempted a vehicle containment, but suspect vehicle forcefully exited the vehicle containment, striking a deputy's vehicle.
Multiple agencies were notified of the pursuit, and the vehicle was again located at 12:52 p.m. traveling in the City of Martinsville.  Martinsville Police Department attempted to stop the suspect vehicle and it again, would not stop.  The pursuit continued through Henry County, entering Patrick County and multiple attempts were made to contain and stop the vehicle.
At 1:18 p.m., while being pursued west on Route 58 in Patrick County, the 2010 Corolla crossed  the median into eastbound lanes of travel and struck a 2005 Toyota Corolla head-on.
The suspect in the 2010 Toyota was identified as Christine S. Barnette, 41, of Cary, NC.  Barnette was injured and flown to Roanoke Memorial Hospital.
The driver of the 2005 Toyota was identified as Bobby Wayne Gammons, 81, of Mount Airy, NC.  Mr. Gammons was wearing his seatbelt and died at the scene.
Barnette is facing charges of Breaking and Entering, Reckless Driving, Defrauding an Inn Keeper, Felony Eluding Police, Trespassing, and Vehicular Homicide.
The Virginia State Police Crash Reconstruction Team and the Virginia State Police, Bureau of Criminal Investigation assisted with the crash.
The crash remains under investigation.