Web Staff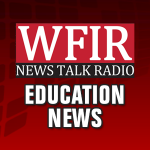 NEWS RELEASE:  The Roanoke County School Board has named Dana Stevens as the new principal at Mount Pleasant Elementary School.  Stevens replaces long-time principal, Ellen Walton, who retired at the end of the previous school year. Stevens first joined Roanoke County Public Schools in 1989 as a teacher at Clearbrook Elementary School.  In 1991, she moved to Mount Pleasant Elementary School where she was a teacher until 2013, when she became the assistant principal at W.E. Cundiff Elementary School.  In 2017, she moved to William Byrd Middle School as an assistant principal. Stevens holds a Bachelor's Degree from Radford University and a Master's Degree in educational leadership and policy studies from Virginia Tech.
"I'm pleased Dana is returning to Mount Pleasant as the school's new principal.  She was an excellent teacher at Mount Pleasant and a great assistant principal at W.E. Cundiff and William Byrd Middle School.  I am confident she will continue the standard of excellence at Mount Pleasant," said Dr. Ken Nicely, superintendent of Roanoke County Public Schools.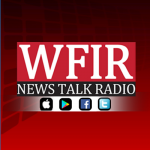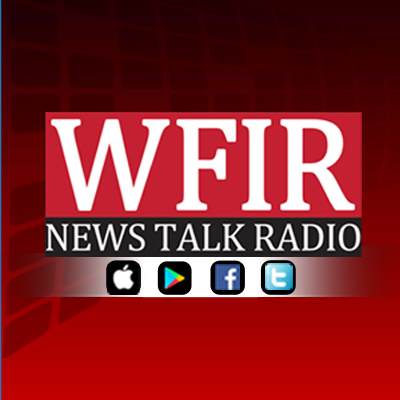 Roanoke police are investigating after a body was found just after noon today near the Roanoke River at Piedmont Park. Police say a car in the parking lot at Piedmont park next to the greenway is connected to the case. The body has been sent to the Medical Examiner's office. At last word, the greenway in that area was still closed.
FROM ROANOKE CITY POLICE: On July 15, 2019 at around 12:30 pm, Roanoke Police responded to a report of a person in the river along the Roanoke River Greenway near the 300 block of Arbor Avenue SE. Responding officers located an adult male deceased in the water. At this time, we do not suspect foul play. This is an ongoing investigation. The body has been transported to the Medical Examiner's Office for an autopsy to determine the official cause of death.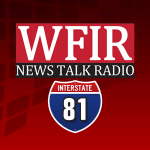 State Police say a Botetourt County woman was killed when her car left Interstate 81 a few miles north of the Cloverdale exit and struck a guardrail. It happened in the early morning hours last Friday. Police say 27-year-old Ashley Brooks of Buchanan was not wearing a seat belt and died at the scene.
NEWS RELEASE: Virginia State Police Trooper A.S. Cummings is investigating a single vehicle crash which resulted in a fatality.  The crash occurred Friday (Jul 12) at 2:02 a.m. on Interstate 81 at the 152.5 mile marker, two miles north of Route 220 in Botetourt County. A 2005 Volkswagen was traveling south on Interstate 81, when the vehicle ran off the left side of the roadway and struck the guardrail. The driver of the Volkswagen was identified as Ashley Niccole Brooks, 27, of Buchanan Va.  Ms. Brooks was not wearing her seatbelt and died at the scene. The crash remains under investigation.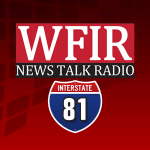 FROM VDOT:  SALEM – A brief closure of approximately 15 to 30 minutes is planned for tonight on Interstate 81 in Botetourt County at mile marker 151 starting around 8:30 p.m.  All southbound and northbound lanes will be blocked while an overhead power line spanning I-81 is replaced.  Drivers should expect delays in both directions of I-81 where police will be controlling traffic using mobile lane closures. To implement the traffic control, police will start slowing down traffic on I-81 at mile marker 146 northbound and mile marker 156 southbound. In addition, the ramp onto northbound I-81 at exit 150 and the ramp onto southbound I-81 at exit 156 will be closed temporarily. The rolling mobile restrictions and ramp closures will be removed as soon as conditions are deemed safe by the utility company replacing the power line.
News release: The Franklin County Sheriff's Office is requesting the public's assistance in locating Tar-Ane "Tara" Magdeline Scott. She is approximately 5' 5" and 155 lbs. with blonde hair and green eyes. Ms. Scott has three outstanding felony charges for manufacturing, selling or possessing a controlled substance. She is currently on the run and was last seen in Henry County. Please contact Investigator Norton at 540-493-1117 with any information on Ms. Scott.
The National Weather Service in Blacksburg has issued a Flash Flood Watch for portions of northwest North Carolina, Virginia, and southeast West Virginia, including the following areas: in northwest North Carolina, Alleghany NC, Ashe, and Watauga. In Virginia, Alleghany VA, Bath, Bland, Botetourt, Carroll, Craig, Floyd, Giles, Grayson, Montgomery, Pulaski, Roanoke, Rockbridge, Smyth, Tazewell, and Wythe. In southeast West Virginia, Eastern Greenbrier, Mercer, Monroe, Summers, and Western Greenbrier.
* Until 8 PM EDT this evening
* Slow moving thunderstorms with heavy rain could cause flash flooding of small creeks and streams. One hour rainfall rates of up to 3 inches could occur.
* Urban areas and steeper terrain will also be prone to flash flooding.
PRECAUTIONARY/PREPAREDNESS ACTIONS…
A Flash Flood Watch means that conditions may develop that lead to flash flooding. Flash flooding is a VERY DANGEROUS SITUATION. Remember…TURN AROUND…DON`T DROWN!
You should monitor later forecasts and be prepared to take action should Flash Flood Warnings be issued.
NEWS RELEASE: The Franklin County Sheriff's Office is requesting assistance from the public in solving several thefts from motor vehicles. On 6/27/19 and 6/30/19, several vehicle break ins were reported on Stoneybrook Rd. and Chestnut Pointe Dr. in the Burnt Chimney and Westlake communities of Franklin County. The photographs below are pictures of a suspect that is wanted for questioning in relation to these break ins. Anyone with information is urged to contact the Franklin County Sheriff's Office, Sgt. Nolen at 540-483-6662.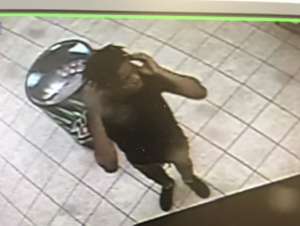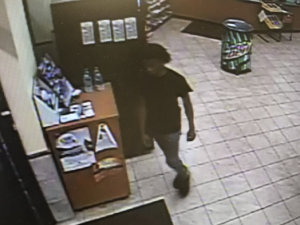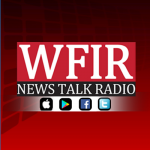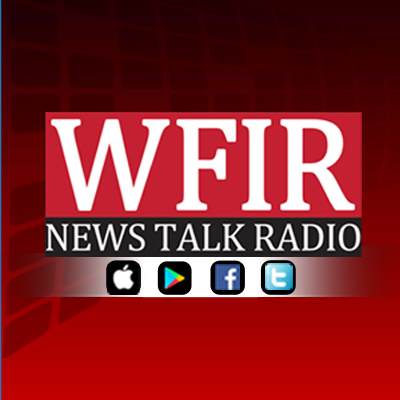 From the Henry County Sheriff's Office: At approximately 1:41pm on July 6, 2019 the Martinsville-Henry County Emergency 911 Center received a call of a gunshot victim at a business located at 7640 Axton Rd. in Axton, VA.
The Henry County Sheriff's Office and Emergency Medical Services responded to the scene. Prior to their arrival, the victim, Craig Keen of Axton, VA, was transported via personal vehicle to the UNC-Rockingham Health Care Emergency Room. Through the course of the investigation, it was determined that an unknown subject entered into the Image Improvement Barbershop during the course of business hours and held Keen at gunpoint and robbed Keen of U.S. Currency. During this incident, Keen suffered a non-life threatening gunshot wound. The suspect then fled the scene in a newer model, SUV or hatchback style vehicle bearing an unknown North Carolina registration.
Keen is currently being treated for non-life threatening injuries. This incident is being investigated by the Henry County Sheriff's Office
Anyone having information pertaining to this or any other investigation is asked to contact the Henry County Sheriff's Office at (276) 638-8751 or Crimestoppers at 63-CRIME (632-7463).  The Crimestoppers Program offers rewards up to $2500.00 for information related to crime.  The nature of the crime and the substance of the information determine the amount of reward paid.