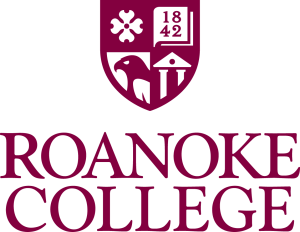 Aug. 25, 2023 — Roanoke College is one of the nation's best institutions for undergraduates, according to The Princeton Review. The education services company spotlighted Roanoke in the newest edition of its annual guide, "The Best 389 Colleges: 2024 Edition" (Penguin Random House).
Only about 15% of the nation's four-year schools are picked for profiles in the book. The Princeton Review chooses colleges based on data collected from annual surveys of 2,000 higher ed administrators on their institutions' academic offerings. The company also reviews survey data from students who report on their experiences at their institutions.
Roanoke students who took part in surveys reported that they were happy on campus, loved the Blue Ridge region, and had access to great facilities and internship opportunities. In addition to beingprofiled in the book, Roanoke was singled out for inclusion on multiple best-of lists:
>> Great Schools for Business/Finance Majors
>> Great Schools for Psychology Majors
>> Best College Radio Station
>> Best Athletic Facilities
The Princeton Review's best-of lists are based on the student reviews gathered in its surveys. The company poses 85 questions to 165,000 students across all the schools profiled. More information about its methodology isavailable here.
Roanoke has been recognized by the best colleges guide every year since the book's 2012 edition. It was elevated to the list of Great Schools for Business/Finance Majors in 2014 and Great Schools for Psychology Majors in 2015.
Its world-class athletic resources at the Cregger Center and its popular student radio station, WRKE, joined the accolades in 2022.
"We created our rankings to provide a resource for college applicants that helps them answer what may well be the toughest question in their college search — 'What's the best school for me?'" said Rob Franek, editor-in-chief of The Princeton Review and lead author of "The Best 389 Colleges." "Our selection of colleges for this book reflects our high opinion of the schools: We recommend each one as academically outstanding."
The profiles and rankings in "The Best 389 Colleges" are posted online and can be searched for free. The annual guide has been featured on NBC TODAY more than two dozen times and referenced by many other media, including NPR, The Wall Street Journal and The Chronicle of Higher Education.
_____