Web Staff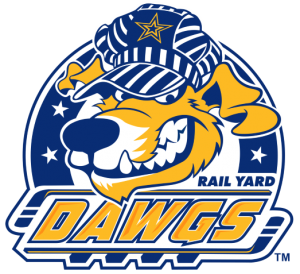 PEORIA, IL. – The Rail Yard Dawgs controlled play for most of the game, but came up inches short to the Peoria Rivermen in a 3-2 Game One Loss at the Peoria Civic Center on Thursday night. Travis Armstrong and Gehrett Sargis scored for Roanoke.
The Dawgs took a few minutes to find their footing in the opening period, but opened the scoring at 13:38 when Mac Jansen dodged a pair of Rivermen skaters and centered the puck for a crashing Armstrong to smash home. Peoria had a 10-8 shots on goal advantage in the opening 20 minutes, but the Dawgs took the one-goal lead into the first intermission.
Roanoke continued to heat up in the second period, as Sargis tipped a shot by Nick Ford into the Peoria net to make it 2-0 Dawgs at 4:11. Then, penalties began to haunt Roanoke. The Rivermen got a rebound goal on their second power play of the period at 12:29 by Mitch McPherson to cut the deficit in half, and another power play goal at 17:24 on a tip by Mike Laidley tied the contest. A scrum at the end of the period would put the Dawgs on the power play to start the third period of the deadlocked 2-2 game.
Roanoke came out firing on the power play, and had another breakout chance after Peoria killed the penalty. Goaltender Jack Berry made about half a dozen incredible saves throughout the period, but four in particular during that sequence proved crucial. Despite being outshot 9-2 in the first six-plus minutes of the frame, Lordanthony Grissom was able to rattle home a puck into the Roanoke net at 6:47 to give Peoria its first lead. The Dawgs had a late power play, and plenty of chances to tie the score, but Berry stood tall. The final 10 seconds featured an all-out scrum for a loose puck in front of the Peoria cage, and somehow the puck stayed out to hand Game One to the hosts.
Roanoke's Sammy Bernard stopped 21-of-24 shots, while Berry made 34 saves on 36 shots faced. Peoria went 2-for-4 on the power play, while the Dawgs went 0-for-5.
The Rail Yard Dawgs will stay on the road for Game Two against the Peoria Rivermen tomorrow night at 8:15 p.m. EST, and will host Game Three of the President's Cup Final on Monday, May 2 at Berglund Center at 7:05 p.m. EST. Tickets for Monday's game are available now online and at the Berglund Center box office, and you can watch the games on the Haley Toyota Rail Yard Dawgs Hockey Network on HockeyTV or listen via Mixlr. The 2022 President's Cup Playoff run for the Dawgs is sponsored by Haley Toyota.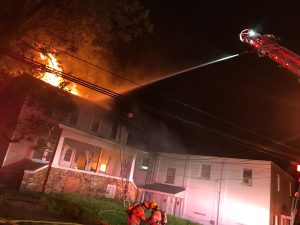 On Wednesday, April 27th, at 9:58 p.m., Roanoke Fire-EMS was dispatched to the 900 block of 9th Street SE for reports of a fire in an abandoned residential structure. Crews arrived to find heavy flames from the back side of the building and began a defensive attack. In order to ensure the safety of all personnel on scene, the call was upgraded to a second alarm in order to get additional resources. The fire was marked under control in under an hour. There were no injuries. Damages to the structure and contents are estimated at $21,000. At this time, the cause of the fire is still under investigation by the Fire Marshal's Office.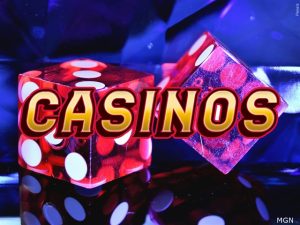 Virginia has issued its first license to operate the state's first casino, one that will open in Bristol in July. The Hard Rock Bristol casino will be located within a former mall until a permanent casino and hotel complex is built.
NEWS RELEASE: Following a comprehensive review of application materials and an extensive background investigation and a 7-0 vote, the Virginia Lottery Board today issued to Hard Rock Bristol a facility operator's license to operate Virginia's first casino.
"Since enacted by the 2020 General Assembly, the Board's priority for casino gaming in the Commonwealth is that it be conducted with integrity and in a responsible manner," said Board Chairman Ferhan Hamid. "Today's approval reflects the confidence we have in the rigorous and conscientious review conducted by Virginia Lottery staff."
"The Virginia Lottery has worked diligently for two years to build the appropriate regulatory structure for casino gaming," added Acting Executive Director Kelly T. Gee. "I am proud of the tireless work by our Gaming Compliance Department and our legal counsel for conducting the necessary investigative work to assist the Board in its decision. There are still many steps to the finish line, but there is no doubt that this is an exciting time."
The Lottery's Gaming Compliance Department will continue to work closely with Hard Rock Bristol as it prepares to open a temporary facility on the site of the former Bristol Mall in early July.
"We will be on-site at the casino over the next couple of months observing the receipt of gaming equipment, reviewing internal controls, and ensuring full compliance with the regulations," said Virginia Lottery Deputy Executive Director of Gaming Compliance Gina M. Smith.
Also today, the Board voted to amend its regulations to include casinos in the Voluntary Exclusion Program operated by the Virginia Lottery.
The Lottery continues to review application materials for three more proposed casinos in Danville, Norfolk, and Portsmouth. Each was approved by voters in local referenda in November 2020.
Casino and sports betting regulations, information and approvals can be viewed at www.vagamingregulations.com,a microsite providing key information and public transparency on issues around expanded gaming.
(update 4/27 3pm) Rockingham County Sheriff Bryan Hutcheson, in an update into the death investigation surrounding James Madison softball catcher Lauren Bernett, said in a statement today  that the death is currently being classified as an apparent suicide. An official report from the medical examiner's office is pending, Hutcheson said. JMU announced the passing of Bernett yesterday. The sophomore was a standout in the Dukes' softball program.
Previous Statement from JMU:  Our hearts are aching, hearing the news of the loss of one of our student-athletes. Lauren Bernett was a high-achieving member of our softball team and a great ambassador of JMU and our athletics program. She was a key member of our 2021 Women's College World Series team as a freshman catcher last year.
College athletics is great because of the people with whom we get to interact every day. We are a tight family. We are grateful that Lauren has been part of our JMU Athletics community and will always consider her to be a Duke. We will miss her dearly.
Our thoughts are with her family; her coaches, teammates and friends; the rest of our department staff and student-athletes; and the entire JMU community. JMU Nation is a close community, and we grieve together.
(Roanoke, Virginia) Join the fun at Roanoke's Freedom First Festival, with headliner Sugar Ray!
Beyond sales of 10 million records, four top 10 songs, hundreds of millions of streams, and millions of tickets sold, Sugar Ray—co-founded by Mark McGrath [vocals] and Rodney Sheppard [lead guitar]—embody the endless summer of popular music and culture. How many artists still pack sheds a whole generation removed from their genesis? How many acts can claim sharing the stage with The Rolling Stones, KISS, and Sex Pistols, collaborating with Run-DMC, and being interpolated by Post Malone? Just Sugar Ray…
Lead singer Mark McGrath says "We're friends who started a band to have fun. When you come to see us live, I want you to have fun too. The idea is the same is it was in 1988. So many things have happened since then, but Sugar Ray is still my life. It's what defines me. We're the guys next door, yet we've made an impact. I know what the future's going to be for Sugar Ray—and I love it. I also know if you're having half as much fun as I am at a show, we're doing something right."
1994's Lemonade & Brownies took the guys around the world and earned cult classic status for its frenetic and unpredictable hybrid. It set the stage for FLOORED in 1997. The latter's immortal lead single "Fly" [feat. Super Cat] made them a household name. 21 years down the road, Post Malone incorporated "Fly" in "Sugar Wraith" on the triple-platinum Beer-bongs & Bentleys. Helmed by GRAMMY® Award-winning producer David Kahne [Sublime, Paul McCartney, The Strokes], FLOORED earned the band's first gold plaque and eventually went double-platinum. Two years later, 14:59 bowed in the Top 20 of the Billboard Top 200, went triple-platinum, and gave us "Someday," "Falls Apart," and their second #1 "Every Morning." In 2001, Sugar Ray crashed the Top 200 at #6 as "When It's Over" staked out a spot on the charts. It added another platinum plaque to their walls. Enjoying a renaissance, Sugar Ray headlined the Under the Sun Tour 2013-2015. They inked a deal with BMG in 2019 and dropped their seventh full-length, Lil Yachty. In addition to features from Rolling Stone and Billboard, NPR claimed, "The Newport Beach natives returned to their signature uplifting and airy rock sound." It only set the stage for more touring and music. No matter how much everything changes, we've got Sugar Ray forever.
Tickets go on sale this Friday, April 29! Tickets will be available at henritzedentaltickets.com, by phone at 1-866 -HDG –TICKETS, and the Berglund Center Box Office.
• Event: July 3, 2022 | Freedom First Festival at Elmwood Park
• Show Time: 5:30pm
• Tickets: $25 In Advance, $30 Day Of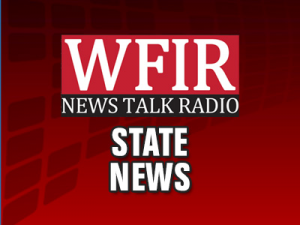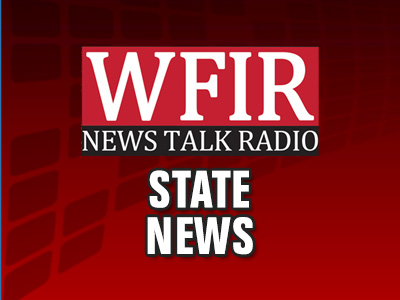 RICHMOND – Today, Virginia Tourism Corporation (VTC) and its agency of record, The Martin Agency, announced the launch of its new 2022 Flagship Campaign, "Virginia is for…," an integrated paid advertising campaign spanning broadcast, out-of-home, digital, social media and search.
"Virginia is for Lovers is an iconic and beloved tourism slogan, recognized around the world as one of the most time-honored marketing campaigns of all time," said Rita McClenny, president and CEO of Virginia Tourism Corporation. "The 'Virginia is for…' campaign aims to connect that powerful brand equity with the abundance of travel experiences in Virginia, and invites new and repeat travelers alike to come discover for themselves why Virginia is for Lovers."
"The campaign defines the brand and challenges perceptions of Virginia as a vacation destination by featuring a myriad of experiences from outdoor beauty to family fun to the local food and culture that surrounds it," said Lindsey Norment, Brand Director for VTC. "Along with our core markets, we will be reaching new audiences in Chicago, Boston, Nashville, and other key target markets, allowing us to expand our footprint and reach new travelers. The goal of the campaign is to showcase that Virginia isn't for just one type of person – it's for all kinds of people. It's really an invitation for all travelers to come love it for yourself."
"Travelers are primed to rediscover what they love through travel once again after more than a year of being cooped up," said Martin's VP Group Planning Director Taylor Wiegert. "Naturally, that's made them more discerning, selective and protective when it comes to their upcoming travel plans. This campaign shows them that Virginia is a destination that's as all in on what they love as they are."
The "Virginia is for…" campaign features three core pillars of top experiences that travelers are seeking on a vacation: Outdoor Beauty, Unexpected Family Experiences, and Local Culture and Food Scene. The campaign aims to grow awareness of Virginia as a premier travel destination in new markets, while driving top-of-mind consideration in new and existing markets, and will run through mid-November 2022.
The Virginia is for… Foodies spot focuses on the abundance of Virginia's food and drink scene. Whether you're an oyster slurper, a wine sipper, or a nightlife seeker, there's a vibe for every type of foodie in Virginia.
The Virginia is for…Families spot highlights all of the family-fun adventures across the Commonwealth, for any type of family. Small families, big families, and pet-loving families, offering vacations options for kids, parents, and pups alike.
Finally, the Virginia is for… Outdoor Lovers spot showcases Virginia's incredible natural beauty and diverse outdoor recreation offerings. Whether you're a fall mountain hiker, a spring dock sitter (because you're not a mountain hiker!), or a summer beach lounger, Virginia's got something for every type of outdoor lover.
In addition to the videos, VTC's owned channels have been updated and redesigned to carry the campaign throughout, driving home its messaging and completing the consumer journey. This is reflected on VTC's home page, Things to do, Family Fun, Outdoors and Food & Drink pages.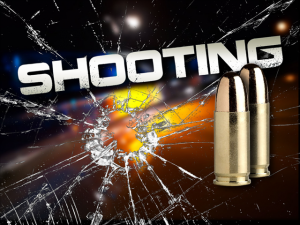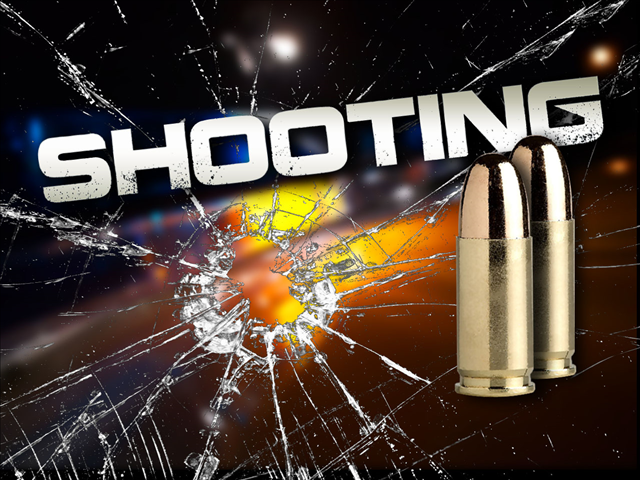 On April 23, 2022 at approximately 11:00 p.m., Roanoke Police were notified by the City of Roanoke E-911 Center of a person with a gunshot wound in the900 block of Crescent Street NW. Responding officers located an adult male with  what appeared to be non-life threatening injuries inside of a vehicle  in the area. Roanoke Fire-EMS transported the man to Carilion Roanoke Memorial Hospital for treatment. Details about what led to the shooting are limited at this time. No suspects were located on scene and no arrests have been made at this time. This is an ongoing investigation.
Anyone with information about this incident is asked to call (540)344-8500 and share what you know. You can also text us at 274637; please begin the text with "RoanokePD" to ensure it's properly sent. Both calls and texts can remain anonymous.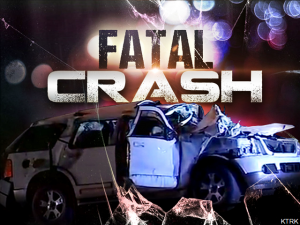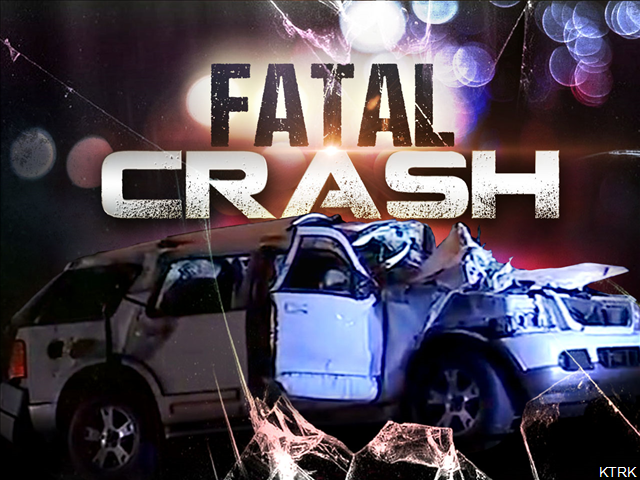 FRANKLIN COUNTY, Va. – Virginia State Police is investigating a two-vehicle crash, which resulted in two fatalities. The crash occurred Thursday (Apr 21) at 5:29 p.m. on Route 220, at the intersection of Fork Mountain Road in Franklin County.
A 2017 Chevrolet Cruze was crossing Route 220 and failed to yield the right-of-way. The Cruze was struck by a 2007 Freightliner tractor-trailer, which was traveling north on Route 220.
The driver of the Chevrolet was identified as Wallace Lester Gusler, 90, and the passenger was identified as Ruby Zelma Gusler, 86, both of Collinsville, Va. Mr. and Mrs. Gusler were wearing their seatbelts and died at the scene. No charges are pending. The crash remains under investigation.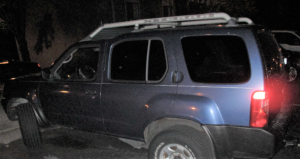 Thursday, April 21, 2022 — At 12:08 a.m. Thursday, Roanoke County Police were called to the Pebble Creek/Honeywood Apartments (in the Cave Spring area) after residents spotted an individual peeping into occupied dwellings. Officers attempted to make contact with the individual and he fled on foot into a wooded area. The individual was later observed leaving the property in a blue Nissan Xterra . The individual is described as being a black or Hispanic male, approximately 6 feet tall, 200 lbs, with stubble on his face, and wearing a dark-colored hooded sweatshirt and sweatpants. The Police Department is asking residents to be aware of their surroundings and report any suspicious activity. If anyone has information regarding this individual or vehicle, please contact the Emergency Communications Center at (540) 562-3265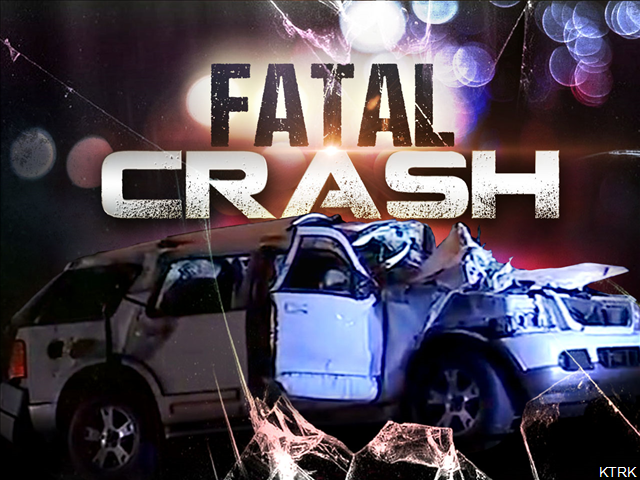 A Floyd County native was killed after a single-vehicle crash in the county Tuesday, according to Virginia State Police.
Police say the crash occurred at 10:22 a.m. on Route 8, 2.2 miles south of Route 710, in Floyd County. Taylor Bedsaul, 25, of Floyd County, was driving a GMC Sonoma south on Route 8, when she lost control of the vehicle, crossed the centerline, and hit a 2019 Honda CRV traveling north. Bedsaul was killed at the scene
The driver of the CRV, Thomas Jasikoff, 69, of Fort Myers FL., was taken to the hospital for injuries received in the crash.
Police say speed was a factor in the crash.