Web Staff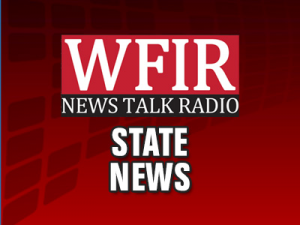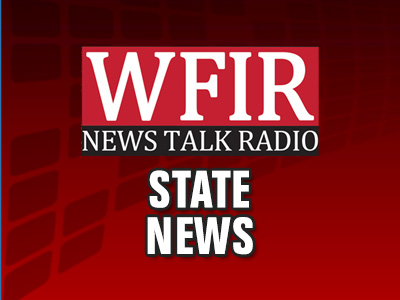 RICHMOND – The countdown is on for the Super Bowl, and if drinking is part of your Sunday celebration, the Virginia Department of Motor Vehicles (DMV) wants to make sure you have a game plan for a sober ride home.
Before heading out to cheer on your favorite team, make plans to get home safely. If you are the party's host, be sure a sober ride home for your guests is on your to-do list. Lack of planning and a couple of drinks could leave a guest impaired and in a potentially fatal situation; and fans don't let fans drive drunk.
According to preliminary data, 245 people died last year on Virginia roadways in alcohol-related crashes. In 2022, on the day of the game, there were 36 alcohol-related crashes on Virginia roadways, which resulted in 15 injuries and two deaths.
"Annual events are reminders that we need to take care of ourselves and each other. Make a game plan to find a designated driver if you are celebrating with alcohol and if you are the designated driver, take that role seriously. Don't drink and drive," said Acting DMV Commissioner Linda Ford. "We are all winners when everyone gets home safely at the end of the night."
DMV offers these quick and easy tips for safe traveling ahead of Super Bowl weekend:
Plan ahead by arranging a ride or designating a sober driver if you plan on drinking. Make sure friends and family also have a plan to safely get home.
Be a friend and never let someone drive drunk.
Download a ride-sharing app and keep a list of local cab numbers.
Always wear a seat belt. That goes for both drivers and passengers.
Be prepared for weather conditions and pay attention to any weather or travel advisories.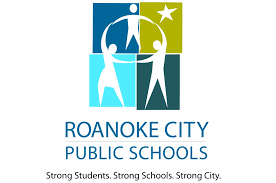 Roanoke, VA –The Roanoke City School Board's Naming Committee is seeking input from students, families, and the community on nominations received for the naming of the Roanoke City Public Schools (RCPS) Administration Building on Campbell Avenue and the new Roanoke Technical Education Center adjacent to William Fleming High School.
The public may provide input on the nominations by submitting a short survey, which is open until Tuesday, Feb. 28. The Naming Committee will also hold a public meeting from 6 to 8 p.m. on Thursday, Feb. 23 in the Media Center at the Administration Building on Douglass Avenue (40 Douglass Ave. NW) for anyone who wishes to provide input in person.
The Naming Committee's webpage, which can be accessed by visitingbit.ly/RCPSNaming, provides a link to the survey, a presentation with biographical information on all eligible nominations, a timeline of the nomination process, and a video with additional information.
All living nominees have provided consent for their names to be considered, and a good-faith effort has been made to obtain consent from relatives of nominees who are deceased. School Board policy FFA grants the School Board the final say on the naming of buildings, including if the building is ultimately named. It is the Naming Committee and the School Board's goal for the naming of both the new ROTEC and the Administrative Building on Campbell Avenue to be complete by Spring Break.
The Naming Committee was appointed in August 2022 and received public nominations through December 1, 2022. The committee then assessed all nominations to determine those in compliance with School Board Policy FFA. Following the public input period, the Naming Committee will analyze all feedback received and will create a list of ranked recommendations for both buildings to present to the School Board.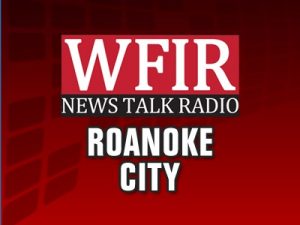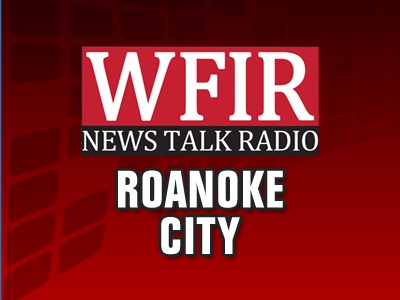 ROANOKE, VA – The Roanoke City Sheriff's Office has initiated an internal investigation into a deputies alleged misconduct. To prohibit bias and to ensure transparency, the Virginia State Police were contacted and asked to proceed with the investigation.  As this investigation is on-going, no additional information can be provided at this time. The Sheriff's Office, led by Sheriff Antonio Hash wants to convey to the public, there are no additional security threats against the agency, detention center, nor the residents within the facility. It is believed this is an isolated incident, however, the agency awaits the results of the investigation.
Virginia ABC officials will host a grand opening ceremony in downtown Roanoke on Campbell Avenue Monday at noon – in the same location that once housed a state-run liquor store for more than 30 years until the early 80's. The new ABC store even features the original terrazzo flooring.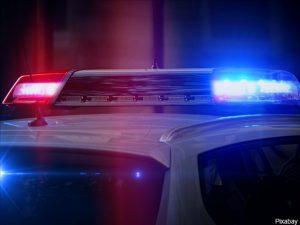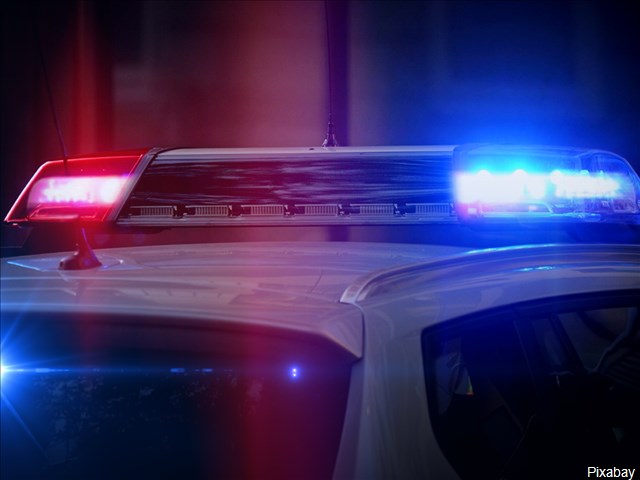 (from Roanoke PD 1:30pm) Roanoke Police Officer involved in officer-involved shooting on Stratford Park Drive SW, Virginia State Police handling investigation. On January 25, 2023 at approximately 7:19 a.m., Roanoke Police were notified by the City of Roanoke E-911 Dispatch Center of a disorder in the 3700 block of Stratford Park Drive SW. An officer responded to the scene and located an adult male outside on a sidewalk in the area. The officer attempted to speak with the man, who appeared to be agitated. The man grew more aggressive, made several threats to "kill" the officer, and ignored the officer's attempts at de-escalation. The male subject produced a knife and began moving towards the officer, who continued attempts to verbally deescalate the situation while backing away from the male subject.
As the man continued advancing towards the officer, the officer fired one shot from his service weapon, striking the male subject. Roanoke Fire-EMS transported the man to Carilion Roanoke Memorial Hospital for treatment. No Roanoke Police Officers were injured during this incident.
In accordance with department policy, Virginia State Police were notified and will be investigating this incident. The officer involved will be placed on administrative leave, per department policy. Virginia State Police will be releasing further updates.
EARLIER UPDATE: One person is hospitalized following an officer involved shooting this morning at Leehy Manor apartments along Stratford Park drive in Southwest Roanoke. An officer was attempting to de-escalate the situation when the person pulled out a knife. The suspect's injuries are not life threatening.
Previous: There are reports of a heavy police presence this morning at Leehy Manor apartments along Stratford Park drive in Southwest Roanoke. Police have not confirmed what is going on. Several social media posts indicate police had to resolve a domestic situation. Roanoke City School Buses have been unable to continue routes near the scene.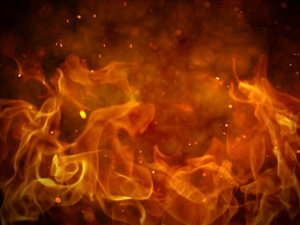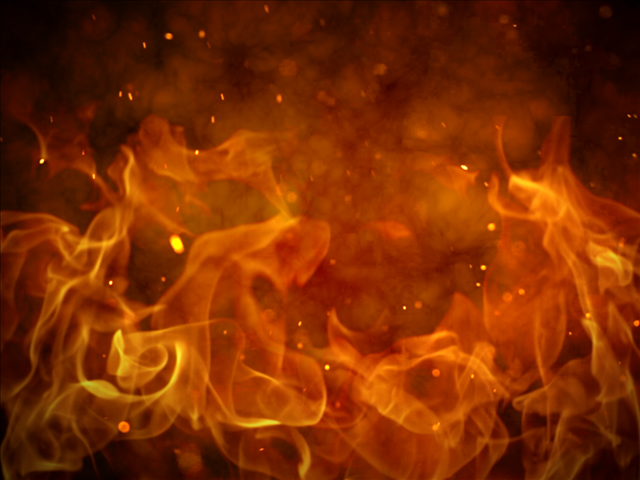 This morning at 3:25 a.m., Roanoke Fire-EMS was dispatched for reports of a structure fire on the 1300 block of Purcell Ave NE. First arriving units found flames showing from the roof where one civilian was also trapped. Fire-EMS personnel rescued the trapped civilian,  evacuated four additional occupants, and brought the fire under control within 30 minutes.One civilian was transported to a local hospital with non-life-threatening injuries. No injuries to Fire-EMS personnel were reported. Four residents were displaced. An investigation determined the cause of the fire was accidental electrical. Damages to the structure and its contents are estimated to be $30,000.
Update: Elijah Campbell has been found safe this evening in Bristol, TN. There are no other details to provide at this time
Previous:Roanoke County Police are searching for a 17 year-old with autism in the Mt. Pleasant area of the County. Police say Elijah Campbell has been missing since approximately 2:00 a.m. Elijah was last seen near his residence off of Rutrough Road, wearing a gray t-shirt and black shorts.
Elijah is described as a black male, approximately 5'4″, 105 lbs, with brown hair and brown eyes. He also has a cast on his leg. Elijah is part of the police department's Project Lifesaver program and has wandered off before. Officers are unable to locate him through the tracking device at this time.
Anyone with information about Elijah is asked to call the Emergency Communications Center at (540) 562-3265.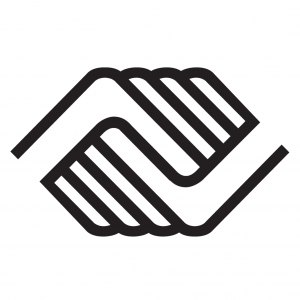 From Boys and Girls Clubs of Southwest Virginia: After six years of dedicated work to further the critical mission of Boys & Girls Clubs of Southwest Virginia (BGCSWVA), Michelle Davis has stepped down from her role as CEO as of December 31, 2022, to assume a position with Boys & Girls Clubs of America (BGCA).
During her tenure, Michelle has been a driving force behind BGCSWVA's growth and success as an organization. A brief sample of her many accomplishments include:
Growing the organization's footprint from 1 to 11 Clubs and adding Roanoke County, Salem City, Montgomery County, and Franklin County to the list of municipalities served.
Driving the Takeout Hunger Campaign with area nonprofits and restaurant partners to battle hunger for local families during the COVID-19 pandemic and leading the team through a revamped program structure to stay open for 57 weeks of full-day care when schools transitioned to virtual learning.
Quadrupling the employee count.
Quintupling organizational revenue in under five years.
Enhancing the organization's brand throughout Southwest Virginia.
Revitalizing key strategic community partnerships.
Michelle states, "Leading the team at BGCSWVA has been an incredible honor and I am so proud of all that we've accomplished in six years! Our Board of Directors is one of the best in Roanoke, passionate about helping kids and devoted to the mission. The future is bright for young people in the region because of our donors, staff, and Board who know that our kids are the greatest and most important investment."
The Board of Directors has unanimously and enthusiastically approved the appointment of Senior Director of Programming, Rebekah Meadows, as Interim CEO of BGCSWVA, effective January 1, 2023.
Rebekah shares, "I am so grateful for Michelle's leadership at Boys & Girls Clubs and in our community over the past six years. We will miss her energy and creativity at BGCSWVA, but it is exciting to watch her move into a role she is so well suited for at BGCA. I appreciate the Board's trust in me to lead our amazing team during this time of transition and look forward to the Club's next chapter of serving youth in our area."
Michelle's vision and leadership will be greatly missed by the staff, Board, and nonprofit partners.
Board Chair Scott Jenkins says, "I have been fortunate to work with Michelle closely during my two terms. Michelle has consistently demonstrated an attitude of ownership in her work as CEO. She exhibited a strong sense of pride and passion in her leadership. Michelle successfully developed key partnerships in the Roanoke Valley and helped our organization expand into Franklin and Montgomery Counties. While we will miss Michelle, we are fortunate that she is "staying in the family" as she embarks on her new career with Boys & Girls Club of America. We wish Michelle the best in her new chapter. We are truly thankful for the energy, passion, and love she has shown to our community, organization, and, most importantly, our Club kids."
Over the next several months, the Board will conduct a thorough search to find BGCSWVA's next Chief Executive Officer. The Board's priority is to find a dynamic leader with a true passion for BGCSWVA's mission: To enable young people, especially those who need us most, to reach their full potential as productive, caring, responsible citizens.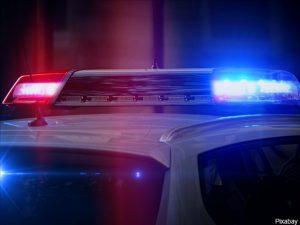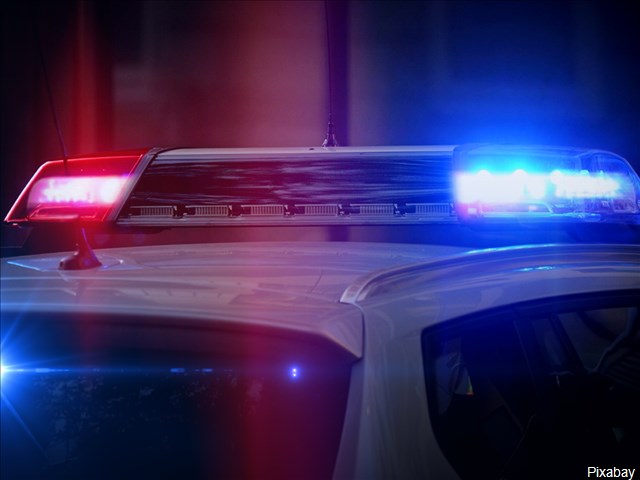 On 01-01-23 at 4:56 a.m. Roanoke Police were notified by Roanoke City E-911 of a person with a gunshot wound in the 3600 block of Williamson Rd NE. Upon arrival Officers found an adult male with a gunshot wound. The injury was serious but doesn't appear to be life threatening. He was alert and able to talk with responders but is not cooperating with the investigation. Preliminary investigation shows the subject walked to this area after being shot. The adult male was transported to Carilion Roanoke Memorial Hospital for treatment by Roanoke Fire-EMS.
Further details about what led to the shooting are limited. No suspects were located on scene and no arrests have been made at this time. This is an ongoing investigation. Anyone with information about this incident is asked to call(540)344-8500 and share what you know. You can also text us at 274637; please begin the text with "RoanokePD" to ensure it's properly sent. Both calls and texts can remain anonymous.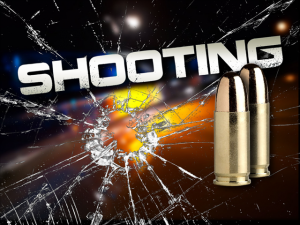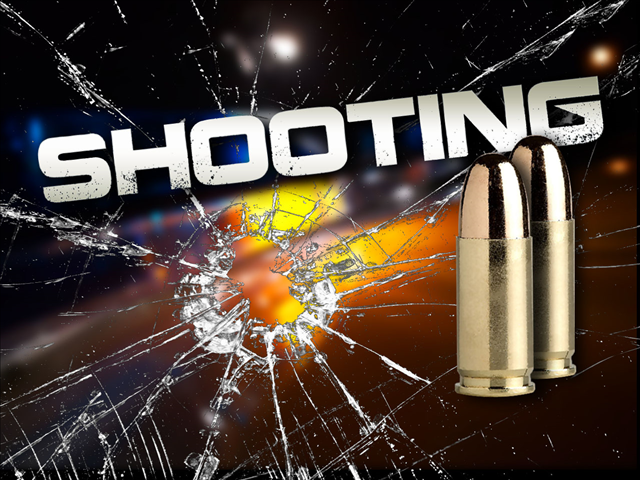 On December 31, 2022 at approximately 11:10 p.m., Roanoke Police were notified by the City of Roanoke E-911 Center of 2 people with gunshot wounds in the 2800 block of Melrose Ave NW. Responding Officers located 2 juvenile victims outside and inside of a business in the area. The injuries are serious but do not appear to be life-threatening. Roanoke Fire-EMS transported the juveniles for treatment at a local hospital.
Further details about what led to the shooting are limited. No suspects were located on scene and no arrests have been made at this time. This is an ongoing investigation. Anyone with information about this incident is asked to call(540)344-8500 and share what you know. You can also text us at 274637; please begin the text with "RoanokePD" to ensure it's properly sent. Both calls and texts can remain anonymous.