Web Staff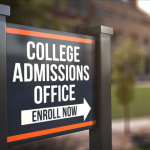 23 colleges are participating in the 2019 Virginia Private College Week which begins today. Roanoke College is one of the schools participating in the event and will open its campus for twice-daily information sessions and campus tours. WFIR's Madison Everett has more: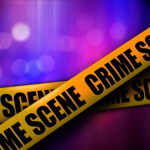 NEWS RELEASE: On July 21, 2019 shortly after 1:00 am, Roanoke Police responded to a report of someone who had been shot in the 900 block of Morehead Avenue SE. Responding officers located an adult female with a gunshot wound outside of a residence. The female was pronounced deceased at the scene. The identity of the victim is being withheld until proper notifications are made. No arrests have been made regarding this incident at this time. The investigation is ongoing. Anyone with information about this incident is asked to call (540)344-8500 and share what you know. You can also text us at 274637; please begin the text "RoanokePD" to insure it is properly routed. Both calls and texts can remain anonymous.
A special grand marshal will be leading the first-ever "Pawpalooza Parade" this weekend. It's also a fundraiser for an Angels of Assisi construction project. WFIR's Madison Everett has more: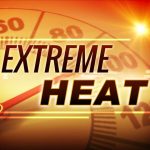 Temperatures are supposed to reach the upper 90's this weekend —  and heat index values may top 100. The extreme heat presents potential dangers to all, especially the young, elderly, and those who are not prepared. WFIR's Madison Everett has more: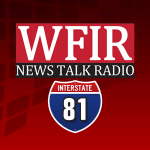 NEWS RELEASE: This morning, July 19, 2019, State Police responded to a crash on Interstate 81, northbound at the 147.1 mile marker.  The crash involved two vehicles, a pickup truck which rear ended a tractor trailer, trapping the female driver in the pickup truck.  The crash occurred at 6:56 a.m. and caused right hand northbound lane on Interstate 81 to be blocked for several hours. The driver of the pickup, Loretta Blevins, 53, of Salem, VA, was wearing her seatbelt and transported to Roanoke Memorial Hospital for treatment of non-life threatening injuries. Ms. Blevins was charged with Reckless Driving in the crash. Interstate 81 was fully re-opened at 8:16 a.m.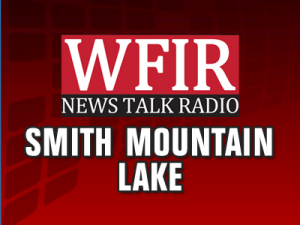 NEWS RELEASE: ROANOKE, Va., July 18, 2019 – At the end of June 2019, Appalachian Power had already removed debris from Smith Mountain and Leesville lakes almost equal to the total amount taken out of the water in all of 2018.  "Over the past few years, these two lakes have seen a dramatic increase of waterborne debris—mostly natural material—flowing in from tributaries during high water events," said David Agee who coordinates debris removal for the company. "Appalachian Power has responded quickly and dramatically to remove the debris from the water. "Our employees and contractors continue to focus on this task and are working long hours to remove the sometimes dangerous floating debris from main channels and areas accessible to our work barges," Agee added. Below is the amount of debris removed by Appalachian in the first six months of 2019 compared to totals in the previous two years:
| | | | |
| --- | --- | --- | --- |
| Location | Through June 2019 | All 2018 | All 2017 |
| Smith Mtn Lake | 1,410 tons | 1,090 tons | 1,310 tons |
| Leesville Lake | 1,730 tons | 2,323 tons | 1,676 tons |
| Total | 3,140 tons | 3,413 tons | 2,986 tons |
Most of the debris appears to be from upstream areas and is natural material—such as branches and cut tree trunks. Inflow from the Roanoke River, which has a watershed that covers more urban and populated areas than other project tributaries, includes slightly more human-made materials.
Appalachian Power owns and operates movable barge platforms to remove the debris using its employees on both Smith Mountain and Leesville lakes. The company also hires external contractors to supplement its barges.
Residents and boaters are asked to report debris via the company's project website at www.SmithMountainProject.com . If boaters spot a dangerous situation they can, if safely possible, tow the items out of the navigation channel.
Boaters are urged to be on the lookout for floating debris on or just below the water surface following heavy rain or high-water events. They should adjust their speed accordingly and always wear personal flotation gear.
Smith Mountain Project is a 636-megawatt pumped storage hydroelectric facility on the Roanoke River that utilizes an upper reservoir (Smith Mountain Lake) and a lower reservoir (Leesville Lake).  Combined, the project includes about 600 miles of shoreline. Water stored in Smith Mountain Lake passes through turbine-generators in the dam powerhouse to produce electricity and is discharged into Leesville Lake.  From there some water is released through the Leesville Dam or pumped back into Smith Mountain. The 50-year old project was built and is operated by Appalachian Power and is a key tourism and economic driver for southwest Virginia.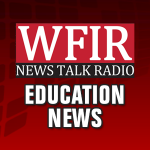 NEWS RELEASE:  The Roanoke County School Board has named Dana Stevens as the new principal at Mount Pleasant Elementary School.  Stevens replaces long-time principal, Ellen Walton, who retired at the end of the previous school year. Stevens first joined Roanoke County Public Schools in 1989 as a teacher at Clearbrook Elementary School.  In 1991, she moved to Mount Pleasant Elementary School where she was a teacher until 2013, when she became the assistant principal at W.E. Cundiff Elementary School.  In 2017, she moved to William Byrd Middle School as an assistant principal. Stevens holds a Bachelor's Degree from Radford University and a Master's Degree in educational leadership and policy studies from Virginia Tech.
"I'm pleased Dana is returning to Mount Pleasant as the school's new principal.  She was an excellent teacher at Mount Pleasant and a great assistant principal at W.E. Cundiff and William Byrd Middle School.  I am confident she will continue the standard of excellence at Mount Pleasant," said Dr. Ken Nicely, superintendent of Roanoke County Public Schools.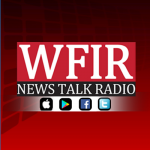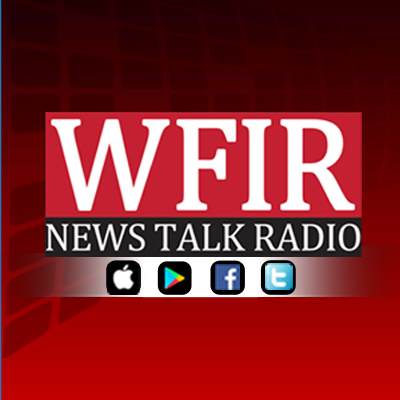 Roanoke police are investigating after a body was found just after noon today near the Roanoke River at Piedmont Park. Police say a car in the parking lot at Piedmont park next to the greenway is connected to the case. The body has been sent to the Medical Examiner's office. At last word, the greenway in that area was still closed.
FROM ROANOKE CITY POLICE: On July 15, 2019 at around 12:30 pm, Roanoke Police responded to a report of a person in the river along the Roanoke River Greenway near the 300 block of Arbor Avenue SE. Responding officers located an adult male deceased in the water. At this time, we do not suspect foul play. This is an ongoing investigation. The body has been transported to the Medical Examiner's Office for an autopsy to determine the official cause of death.