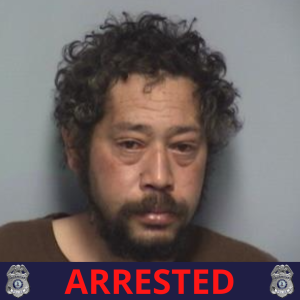 On February 11, 2023 at approximately 6:30 p.m., Roanoke Police were notified by the City of Roanoke E-911 Center of a person with a gunshot wound in the 2700 block of Massachusetts Avenue NW. Responding officers located an adult male victim with what appeared to be a serious gunshot wound outside of a residence in the area. Roanoke Fire-EMS transported the man to Carilion Roanoke Memorial Hospital for treatment.
Witnesses on scene advised the suspect involved in the shooting was inside a nearby residence. Officers verbally engaged with the suspect, who came out of the residence shortly after officers' arrival. The suspect eventually complied with officers' verbal instructions and was taken into custody without further incident. The adult male suspect was taken to the Roanoke Police Department to speak with detectives.
Roanoke Police arrested Curtis E. Keaton, Jr, 39 of Roanoke, and charged him with malicious wounding regarding this offense.
Details about what led to this shooting are limited, but it's believed the two men are known to one another and a verbal altercation precipitated the shooting. This remains an ongoing investigation and no further details can be shared at this time.