Health and Medicine
Federal statistics show Virginia's mortality rate has risen 15% since the pandemic arrived. Those additional numbers are listed as "excess deaths", and health care providers say many of them are preventable with some regular visits.  The Centers for Disease Control and Prevention puts the number of Virginia excess deaths at more than 22,000 in the last two years. Most are directly attributable to COVID-19 itself, but many others are caused by missed medical visits that often mean missed early treatment for common health issues like heart disease, diabetes and high blood pressure. WFIR's Evan Jones has more:
CLICK HERE for the Bradley Free Clinic website.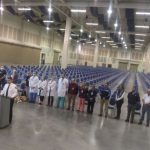 A joint COVID-19 remembrance today at the Berglund Center, two years after the first COVID case was detected in the local health districts – that was in Botetourt County. Inside the Berglund Special Events Center more than 900 chairs were set up – symbolizing the 930 or more that have died locally from COVID-19 since March 2020. Representatives from health care, first responders, emergency management, school systems and local governments were all saluted for doing their part to battle the COVID pandemic. Today's even included a moment for those that lost their fight with COVID-19.  Russell Beggarly is a nurse and unit director for a Carilion ICU: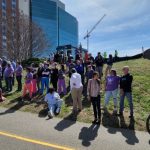 The Miles 4 Tab Virtual Walk and Run created to honor Tabitha Thompson – a Carilion Clinic neo-natal Intensive Care Unit nurse killed last month while riding her bike – donated a check to the Carilion Clinic Foundation today in her honor. Carilion President and CEO Nancy Agee accepted that $25,500 Miles 4 Tab check today on the greenway near the hospital. Blaine Lewis is co-owner of Fleet Feet Roanoke, where Tabitha bought gear for her running, biking and triathlon pursuits, and made many friends: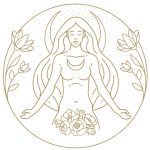 A first-time conference designed to "connect & empower" women wherever they are is being organized by a local former nurse. It launches late next month, as WFIR's Gene Marrano reports: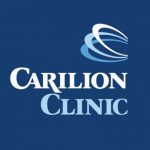 Effective Tuesday, March 8, all Carilion Clinic hospitals will transition to green level restrictions for inpatient visitation. When transitioning from yellow- to green-level visitation, the primary change is permitting two visitors per day for adults during their stay. Previously, they were only allowed one in most cases.
Green visitation allows inpatient visitors with the following guidelines:
Adult patients are allowed two visitors. If deemed appropriate by the care team, children may visit if accompanied by an adult, and children do not count as visitors.
Pediatric patients are allowed two visitors over 18 (must be family members).
Emergency Department patients are allowed two visitors.
Labor and Delivery patients are allowed two visitors.
End of life patients are allowed up to four immediate family members.
Same-day surgery patients are allowed one visitor while being prepped. Once the patient is in their room, two visitors are allowed.
There are no visitors permitted for COVID-19 patients, and shared spaces (bays, waiting areas, etc.) remain visitor-free zones. "A patient's support system plays a crucial role in their experience, so we are excited to welcome back additional visitors in a limited capacity," said Patrice M. Weiss, MD, chief medical officer and executive vice president for Carilion. "While green-level visitation is less restrictive, it's important to note that we remain vigilant against COVID-19. Protections like masking and screening requirements remain in place to keep our patients, visitors and staff safe."