Health and Medicine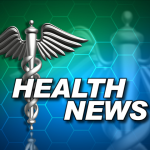 A partnership spearheaded since 2012 by United Way of Roanoke Valley will analyze the latest community needs assessment at a health care meeting this afternoon that the public is invited to. More from WFIR's Gene Marrano:
A Democratic Presidential hopeful says if elected President in 2020 they would hold pharmaceutical companies accountable for overdose deaths. WFIR's Clark Palmer has the story.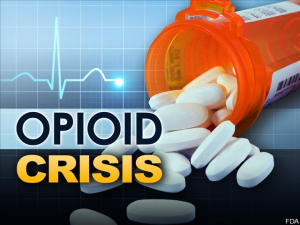 RICHMOND, Va. (AP) _ Virginia's death toll from opioid overdoses keeps rising despite state and local governments spending millions on making an antidote available. The Richmond Times-Dispatch reports that figures through the first three months of this year show Virginia was on pace to record its highest opioid overdose death toll since it began tracking the data in 2007. That's despite the state health department spending nearly $2 million dispensing the drug naloxone since late 2016, almost three times what it spent on all other harm reduction services combined. Emergency response agencies have spent more. The U.S. Centers for Disease Control and Prevention said in a report last month that the doubling of naloxone prescriptions between 2017 and 2018 resulted in a slight reduction in deaths. Researchers said dispensing levels are still inadequate.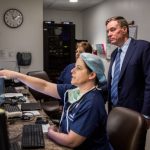 Its not perfect but lets not start all over again – that was US Senator Mark Warner's advice about the Affordable Care Act as he toured Carilion Roanoke Memorial Hospital today and then held a round table discussion with doctors and health care providers from the valley. Warner did say he does not expect health care reform to be at the top of the Senate agenda when they are back in session next month.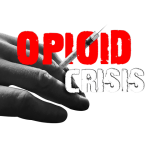 A pilot program in the northern Shenandoah Valley that helped pinpoint what steps to take next concerning the opioid crisis is now coming to the Roanoke Valley. Governor Northam helped make that announcement yesterday, as WFIR's Gene Marrano reports:
On a stop in Roanoke today Governor Northam announced that data-sharing via "Virginia's Framework for Addiction Analysis and Recovery" – or FAACT, will expand to the Roanoke Valley. In the Shenandoah Valley a pilot program has shown it to be effective in helping fight the opioid crisis. The Roanoke Valley Collective Response that includes the Urgent Love initiative will use the data collected for strategic planning in fighting the opioid crisis.
8-26 Northam-Data Sharing for web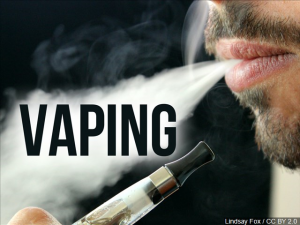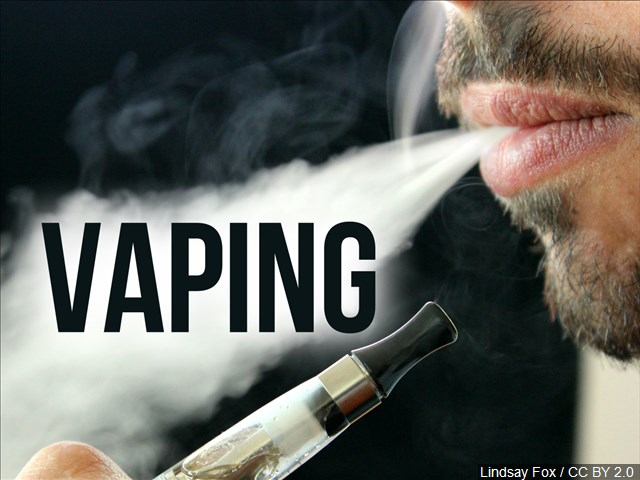 With students now heading back in school, the Virginia Department of Health is asking parents to talk to their children about the dangers of vaping. The department says use of e-cigarettes like Juuls has been the most common tobacco product used by U.S. middle and high schoolers in the last five years. Many states report severe lung illnesses from using such products.
VDH news release: As students across the Commonwealth head back to school or college, the Virginia Department of Health reminds parents to talk to their sons and daughters about the dangers of e-cigarette use, or "vaping." Since 2014, e-cigarettes have been the most commonly used tobacco product among US middle and high school students. In fact, between 2017 and 2018 alone, the number of youth who used e-cigarettes went up by 1.5 million nationwide.
While all forms of tobacco use cause disease and death, recently a new danger has been linked to "vaping" or "dabbing" (vaping marijuana oils, extracts or concentrates). Since June 28, 2019, many states have been investigating cases of patients hospitalized with severe lung illness associated with those activities — primarily among teens and young adults.
The Centers for Disease Control and Prevention reported that as of Aug. 22, 2019, 193 potential cases of severe lung illness. e-cigarette product use had been reported by 22 states. Virginia is reporting three cases, and is investigating additional potential cases. All patients have reported vaping in the weeks to months prior to illness. On Aug. 23, the first death of an individual hospitalized with severe respiratory illness associated with vaping was reported in an Illinois resident.
Symptoms of this illness have included gradual onset of cough, shortness of breath, or fatigue, that gets worse over a period of days or weeks, until the patient has to be admitted to the hospital for treatment. Some patients have also reported vomiting, diarrhea and fatigue. If anyone has these symptoms and has a history of e-cigarette use, seek medical attention immediately.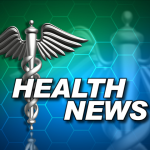 The Roanoke Symphony Orchestra is not only playing on the big stages – some of the RSO musicians are also involved with a special therapy program that debuted a few years ago. More from WFIR's Gene Marrano:
An essay on Alzheimer's awareness has landed a Salem teenager a third-place award from 3,000 entries submitted nationwide. It also earns her a college scholarship as she prepares for a career in gerontology. Corynne Emmerson has spent considerable time with Alzheimer's and other dementia-related patients at an area senior living center. More from WFIR's Evan Jones.
08-08 Alzheimers Essay Wrap1-WEB
NEWS RELEASE: The Alzheimer's Foundation of America (AFA) named Corynne Emmerson, of Salem, Virginia, the third place winner of its national 2019 Teens for Alzheimer's Awareness Scholarship Essay Contest.  Corynne, who earned a $1,500 college scholarship for her essay about her volunteer work at an assisted living facility, was chosen from nearly 3,000 entries across the country.
"Corynne's moving essay about her experiences as a volunteer at an assisted living facility, and forming relationships with the residents, will help raise Alzheimer's awareness and provide and provide strength and support to millions of families who are dealing with the same challenges," said Charles J. Fuschillo, Jr., AFA's president and CEO.  "We congratulate Corynne on being a winner in this competition, thank her for sharing her story, and appreciate her efforts in making a difference for individuals affected by Alzheimer's disease."
Corynne's essay focused on her volunteer work at an assisted living facility.  She found that working with individuals living with dementia-related illnesses gave her an added purpose in life. "There is so much love coming from these people and sitting and talking to them always puts me in a good mood," she wrote.  The experiences and relationships she developed proved so meaningful to her, Corynne worked with her high school's Pathway Project to connect other students and residents together as "pen pals."
Volunteering has inspired Corynne to work in the geriatrics field, and she will be pursuing her college degree at Virginia Tech in the fall.
AFA's annual Teens for Alzheimer's Awareness Scholarship Essay Contest asks teens to describe how Alzheimer's disease impacted their life, what they've learned in the face of coping with Alzheimer's disease and how they plan to help others who are affected by the disease. This year, AFA awarded $34,500 in college scholarships to 36 students from across the country.  AFA has awarded more than $250,000 in college scholarships since the essay competition began in 2008.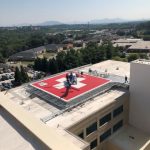 LewisGale Medical Center in Salem opened its new rooftop helipad yesterday. The hospital has had a helipad on ground since 1972. On average 15 to 20 LewisGale patients are transported via helicopter each month. CEO and President Lance Jones tells WDBJ-7 the new rooftop landing area will help get patients into emergency treatment quicker: