Health and Medicine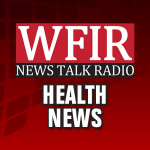 The CDC says 29 million Americans – 12 percent of all U.S. adults – suffer with chronic sinusitis. But there is an alternative to drugs, steroids – and the misery, says one local ENT doctor. WFIR's Gene Marrano reports:
An abstinence-based program called the "Way Forward" has been helping people beat substance abuse and addiction for a quarter century – and now the Roanoke Rescue Mission will celebrate with music and a guest speaker. More on a special event coming up on Saturday from WFIR's Gene Marrano:
Click below to hear a full-length conversation about the Rally for Recovery and the Way Forward program:
Did you know that expectant mothers have the right to listen to the music of their choice as they go through labor and then give birth at a hospital? Its just one of many topics that will be covered at the Southwest Virginia "Mom Expo" on Saturday at the South Roanoke County Library. Saturday's Mom Expo from 10 to 4 is FREE but reserve a space at eventbrite.com. Hear a complete in-studio conversation below – watch it on Facebook. Virginia Tech phD student Abby Steketee is one of the organizers.
She's been on the job for less than two weeks at the Council of Community Services and now the new President is gearing up for the just-approved needle exchange program. More from WFIR's Gene Marrano: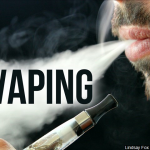 The change in Virginia law as of July 1 that means tobacco and vaping products can no longer be sold legally to anyone under the age of 21 draws praise from a local health care professional. WFIR's Gene Marrano has more:
A 10-year-old Floyd County girl is preparing to join more than 160 other children from across the country next week to lobby Congress for continued diabetes research. Jamie Deremer will be part of this year's Juvenile Diabetes Children's Congress in Washington. The boys and girls also want to educate members of Congress how Type one diabetes affects their lives. More from WFIR's Evan Jones:
UPDATE: 9th District Congressman Morgan Griffith heard that story as it aired Wednesday, and later live in studio, he told us the Energy and Commerce committee and a health sub-committee he is a member of will get it done:
The permanent replacement for founding dean Cynda Johnson took over the corner office at the Virginia Tech Carilion School of Medicine yesterday – Dr Lee Learman is excited to land in Roanoke. He spoke with WFIR's Gene Marrano:
He's only the second permanent Dean ever at the Virginia Tech Carilion School of Medicine and today was the first day on the job for Dr. Lee Learman. He arrives on the Roanoke campus from a med school at Florida Atlantic University, where he was a senior associate dean. That school is only 9 years old – a year younger than the Virginia Tech Carilion School of Medicine.  Possibly growing the size of the freshman class is one of the projects on Learman's early agenda. Learman tells WFIR he "loves that start up energy."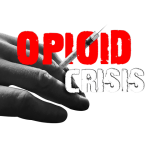 The urgentlove.org website that will feature testimonial videos from those impacted by opioid addiction and a resource database isn't quite ready for its official launch. An update from WFIR's Gene Marrano: