Health and Medicine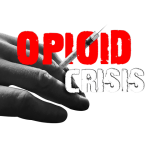 New River Valley Community Services is calling its upcoming public conversations on the opioid crisis "The Face of Addiction is Mine." Its similar to the series that continues in Roanoke County tonight, as WFIR's Gene Marrano reports:
3-12 NRV Conversation Wrap#1-WEB\
NRV dates: Floyd March 28, Radford April 4, Pearisburg April 11, Blacksburg April 16, Pulaski April 30.  See nrvcs.org for more information.

The 7th annual "Brain School" at the Fralin Biomedical Research Institute at Virginia Tech-Carilion takes place all this week – and the Institute's executive director helps launch the lecture series tonight. More from WFIR's Gene Marrano: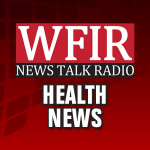 Next week is Brain Awareness Week. Brain injuries can be caused by accidents, strokes, and illness. As Denise Allen reports Brain Injury Services of Southwest Virginia focuses on Brain Awareness all year long.
Approximately 60, 000 people are diagnosed with Parkinson's Disease each year. Symptoms include muscle rigidity, tremors and changes in speech and gait. As WFIR's Denise Allen Membreno reports some patients are literally fighting back.
Governor Northam is expected to sign a bill raising the age limit to 21 for purchasing tobacco or vaping products – another weapon perhaps in the fight against opioid addiction. WFIR's Gene Marrano has more:
Complete schedule of public Community Conversations – all at 7pm:
Hidden Valley High School – March 5
William Byrd High School – March 11
Glenvar High School – March 12
Northside High School – March 25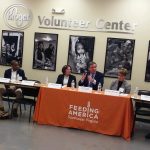 Solving the problem of America's "food deserts" isn't just about enticing a grocer to open stores in those underserved areas. Its also about being economically viable. More on a roundtable discussion that featured U.S. Senator Mark Warner yesterday from WFIR's Gene Marrano: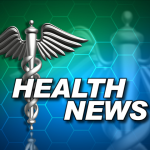 If you planned on getting shot by Cupid's arrow on Valentine's Day instead a Carilion Clinic Doctor says getting a flu shot is a smarter move. WFIR's Eddie Smith reports.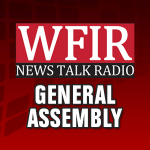 A bill is progressing through the General Assembly that would require most doctors to provide upon request an estimate of charges for health care services they — and others — provide you. Supporters say it will provide patients information they need, but doctors say it is unreasonable to ask them to produce estimates for outside providers like x-ray physicians. WFIR's Evan Jones has the story:
02-13 Doctor Charges Wrap2-WEB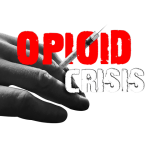 An update on the opioid crisis this Thursday at Hotel Roanoke – to a luncheon audience that can help spread the word about its impact, as WFIR's Gene Marrano explains: