Health and Medicine
The 1st Annual Barktoberfest, hosted by Project Support, takes place tomorrow at the Vinton War Memorial, and will show the positive effects owning an animal can have an a person's well being. Organizers say people find happiness in animals both big and small. WFIR's Clark Palmer has the story: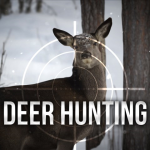 With Virginia's general deer hunting season set to begin next month, state game officials want hunters to help efforts to prevent the spread of a disease that they say is a serious threat to the deer herd. Chronic Wasting Disease isn't pretty; it attacks a deer's neurological system, progressively affecting physical abilities and behavior. In recent years, CWD has been detected in some northwest Virginia Counties in the Winchester area. WFIR's Evan Jones has more:
Click here for full Chronic Wasting Disease from the Virginia Department of Game and Inland Fisheries.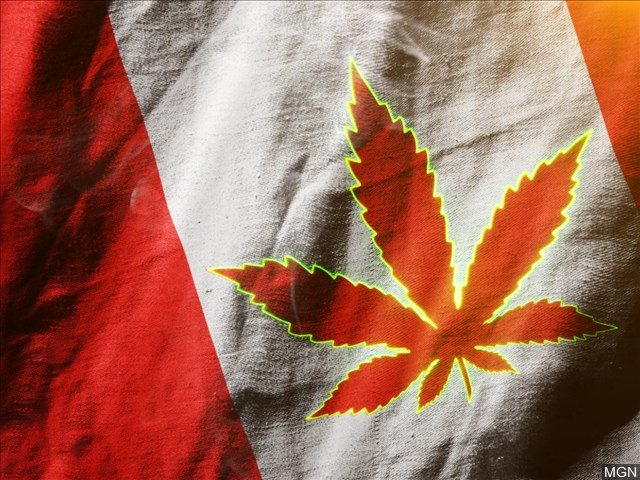 Will Canada becoming the largest country to legalize recreational marijuana have an effect on the United States or Virginia? A marijuana reform advocacy group spokesperson wouldn't count on it, as WFIR's Ian Price reports: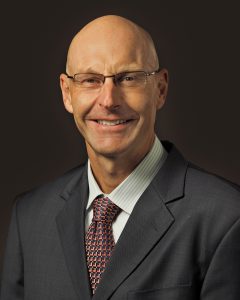 (HCA release) Salem, Va.-October 22, 2018 – LewisGale Regional Health System is pleased to announce the appointment of Lance Jones, MHA, FACHE, as CEO and market president, effective December 1, 2018.
Jones has over 18 years of healthcare experience, beginning his career in rehabilitation services, and serving as chief operating officer and chief executive officer for hospitals in New Mexico, South Carolina, Texas, and Tennessee. Jones joined HCA in 2013 as CEO of Coliseum Medical Centers in Georgia, a 310-bed health system. Under his leadership, Coliseum achieved numerous operational and service line advancements, including the launch of a Graduate Medical Education program, MFM telemedicine program, and certifications for its Stroke and Chest Pain Centers.
Most recently, Jones served as CEO of StoneSprings Hospital Center, in Northern Virginia, since January 2017. During this time, he was instrumental in the development and rapid growth of the Women's Epicenter, 1 of only 40 in the world. "Lance has a history of developing a strong culture," says Tim McManus, president of HCA's Capital Division. "These results can be seen through the marked improvement in both employee and physician satisfaction and engagement during his tenure at StoneSprings."
A native of New Zealand, Jones received a Bachelor of Science in Physiology and a Bachelor of Physical Therapy from the University of Otago before completing his Master of Healthcare Administration at the University of Alabama Birmingham.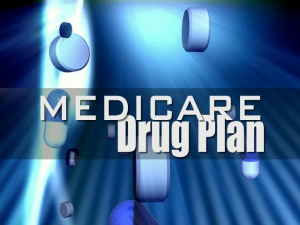 It's time again for seniors to make sure they have the best Medicare prescription plan for next year, and a local organization is ready to help. The Local Office on Aging is now taking reservations to help seniors learn about the various plans that are now available. WFIR's Bob Clark has more: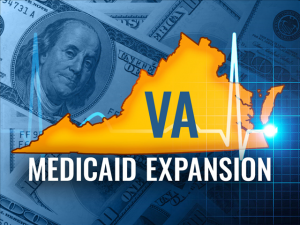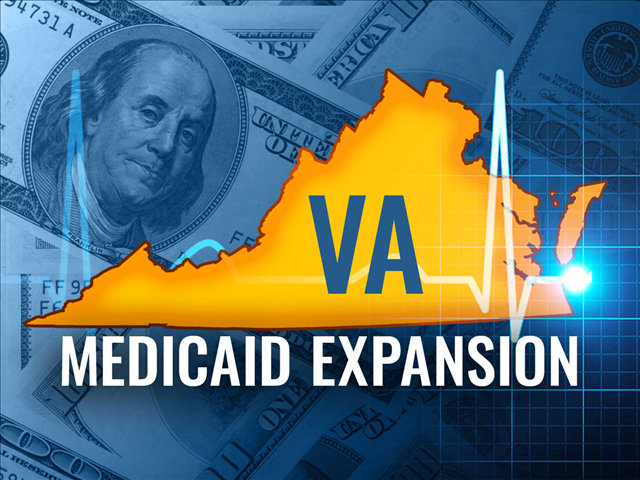 Virginia is preparing to accept applications for people newly-eligible to receive health coverage under Medicaid expansion. The signup period will begin November 1st for coverage that will become effective January 1st. It will cover men and women between 19 and 64 who are not eligible for Medicare and who fall within certain income requirements.
From Governor Northam's Office: Governor Ralph Northam today announced that beginning on November 1, 2018, state agencies will accept applications from Virginia adults newly eligible for health coverage under Medicaid expansion. "When both sides of the aisle came together earlier this year to pass Medicaid expansion, the Commonwealth set a realistic, aggressive timeline for implementation and I'm proud to report the remarkable progress we're making on these goals in close coordination with our federal partners," said Governor Northam. "Virginia will begin accepting applications for expanded health coverage on November 1. I encourage all Virginians to get acquainted with the new eligibility rules and learn how they and their family members qualify for access to quality health coverage."
Eligible adults will begin receiving services starting January 1, 2019. The new coverage is available to men and women ages 19 through 64 who are not eligible for Medicare and who meet income requirements, which vary by family size. For example, a single adult with an annual income at or below $16,754 may be eligible for coverage. An adult in a three-person family with a total household annual income at or below $28,677 may be eligible.
More information about the new health coverage and eligibility rules is available at www.coverva.org. The website includes an eligibility screening tool to help individuals assess whether they may qualify for coverage. Visitors to the website can sign up to receive regular information through email and text about the new coverage and enrollment process. Information is also available by calling 1-855-242-8282. Individuals who are deaf or hearing impaired can call 1-888-221-1590.
Anyone who has visited a Carilion Clinic facility or has been in the hospital over the past two years can take part in the 3rd annual Patient Art Show. WFIR's Gene Marrano has details: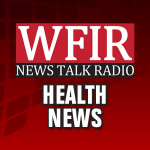 80,000 people in the U.S. died during the 2017-2018 flu season and a local immunization expert doesn't want others adding to that number this year. The story from WFIR's Gene Marrano: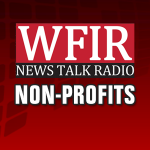 Its called "Lock and Talk" – a three-pronged campaign that seeks to promote wellness – and prevent suicide. A local suicide prevention council will champion the program. WFIR's Gene Marrano has that story: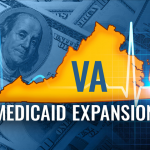 RICHMOND, Va. (AP) – The state agency overseeing Medicaid expansion in Virginia is set to roll out an advertising campaign seeking eligible patients in the next two months. The [Charlottesville] Daily Press reports the Department of Medical Assistance Services has set aside $750,000 to advertise Medicaid expansion through radio spots, billboards, digital advertising and bus ads ahead of the Jan. 1 implementation. It will spend another $250,000 on brochures and posters.
The department's director, Dr. Jennifer Lee, tells the newspaper she's also relying on local social service agencies who will help screen patients to get the word out. Eligible patients can enroll in a number of ways, including by visiting their local social service agency, calling the Cover VA call center or online . As many as 400,000 new adults will be covered under the expansion.